TikTok is one of the most popular applications at the moment. Thousands of people create videos every day, share them and try to communicate with other people through a new platform.
You can create your own unique video with which you can easily find your followers or like-minded people. To improve and highlight videos from thousands of others, people apply effects, stickers, special edits, and other subtleties.
Of course, the TikTok application itself has a built-in editor that lets you add final touches to your content. You can add some animation effects, but the built-in editor can only be considered secondary processing. What features does TikTok itself have?
Sound Effects and Voice
Filters and color processing
Text layers
Stickers for comedy effect
You must agree that this is a limited set of functions. All videos are limited to 1 minute, so you need maximum comedy or interesting content.
For better quality, you should use more professional tools that many other applications have. We decided to collect for you the 11 best smartphone apps that you can use to create popular cool editing videos.
Magisto – Video Editor & Music Slideshow Maker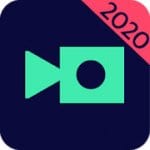 Magisto is considered a smart video editor, where you can find all the tools to edit video. By turning your videos into full-length short movies or humorous situations, you can gain popularity with TikTok and other social networks.
The application is based on artificial intelligence, which makes all your editing semi-automatic. Even so, you will be able to become a professional video maker.
Magisto integrates videos, photos, effects, and text overlays so you can even tell a whole story in 60 seconds. If you do not know how to work with video, the app has Smart Editing Style built-in.
It lets you choose the style you want to work in. Magisto's catalog includes licensed tracks and songs that you can use as your music background. Sometimes the app even collects videos and photos from your gallery, creating a surprise for you as a new video.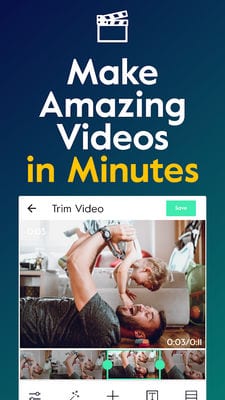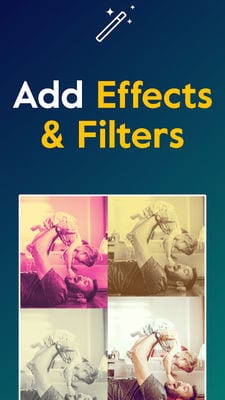 Funimate: Video Editor & Music Clip Star Effects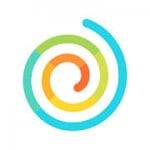 Funimate is positioned as a specialized application for clips in TikTok. The developers really made a huge effort to make it easy for users to create new videos on social networks.
You can add text to the original video, emojis, and of course various effects to attract attention. Most of the interesting videos you may have noticed in TikTok were made in Funimate.
You do not need to have any special skills in video editing to get a good and high-quality result. There are many advanced video effects in Funimate that can be used for any occasion. If you do not find what you need, you can even create your own video effects.
You can even use photos that were in your gallery. If you want to share a video with a friend, Funimate also gives you this option.  Shoot your collaborations even from a distance!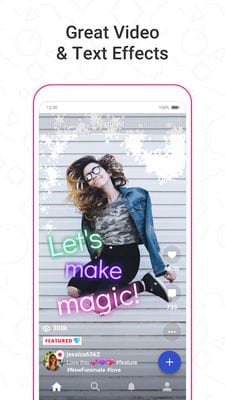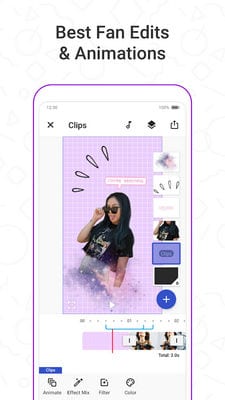 Lomotif – Music Video Editor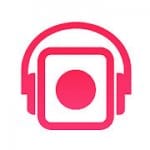 Quick editing is one of the things that many people look for in special applications. Lomotif will not let you get bored with the editing process, as it will take you very little time.
The result will be a quick and easy way to send the resulting video to social networks or share it with friends. You can also save the video in the gallery – if you do not want to share the result immediately.
Lomotif contains millions of different tracks that you can add to your videos as a background. One of the easiest tools in the app is to crop the video for a specific social network. For example, Instagram has picture size limits, so you can adjust the settings right away.
Besides video from the gallery, you can add photos and make interesting slideshows with music. However, TikTok is more suitable for short funny clips, which you can complement with cinematic effects from Lomotif.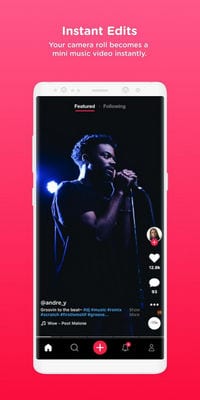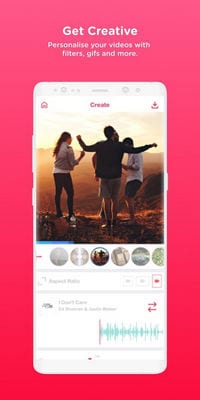 You may also like: 11 Best Apps to Add Music to Video (Android & iOS)
Vinkle – Music Video Editor
Do not like the background you were filming on? You can always replace it with a more appropriate one in Vinkle! There are special templates and backgrounds in the app that you can use to process it.
Artificial Intelligence will determine how you move in the frame and based on the data you receive; it will change the background image. You just need to select the video that you want to edit.
In addition to humorous movies, Vinkle also has a lot of themed effects for Christmas or New Year's Eve. Each of the effects has its own animation with beautiful transitions.
Each transition added in the app matches the musical rhythm of the video. You will literally feel that the frame changes to the beat of your heart and bit track. Create a unique video and get an unforgettable editing experience in Vinkle for free.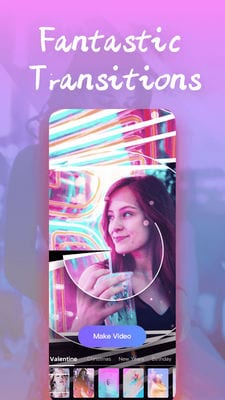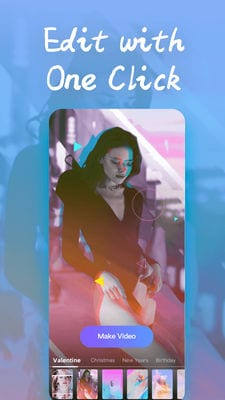 Zoomerang – Short Videos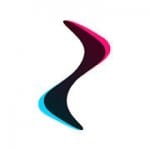 1 button – and the content is ready! The Zoomerang app specializes in creating short videos that are perfect for your TikTok format and time. You have an idea, but you do not know how to implement it?
In that case, Zoomerang will come to your aid. With just one touch of a button, you can start the application, and all you have to do is show everything you want to do or show on camera.
Background music and special effects are already built into Zoomerang. If you want to add something of your own, you can do it right away in real-time as you shoot. Zoomerang's special algorithm analyzes the music you have selected and chooses possible effects based on the analysis.
You do not need shooting or editing skills, because the application takes over all the necessary processes. You will not even need to buy Zoomerang – the application is publicly available and always ready to help you create a new TikTok hit.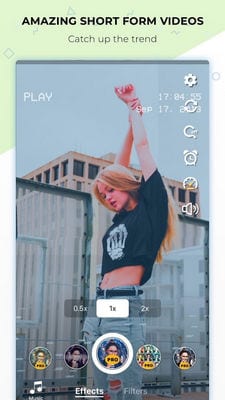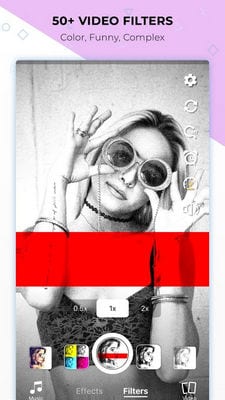 Videoshop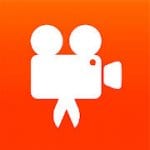 Videoshop is one of the most popular editors for TikTok. This is due to the fact that the application is very easy to use, but you will be able to implement all your processing and editing ideas.
Want to speed up your video? You are welcome! Want to create a single video from multiple takes or parts? Sure! However, Videoshop is not limited to the standard functionality that any editing application can provide.
If you need to add audio, you can record your own voice directly in Videoshop. Later on, you can synchronize the sound frequency with the recorded video. The most interesting thing you can find in Videoshop is animated video titles.
This effect will immediately attract the attention of viewers, and you will get additional views. The only inconvenience you may notice when using the application is its content overload. Too many effects can take much longer to process, so you will need to wait for some time.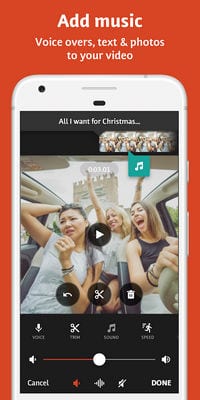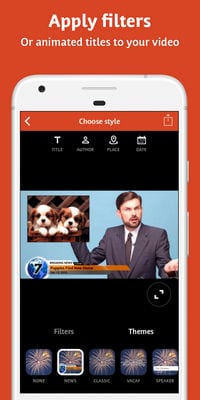 Quik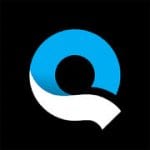 Each blogger should have a different style of video processing. With Quik, you will be able to personalize all your videos and breathe new life into your memories.
The app works in conjunction with GoPro, so when you shoot on a special camera, you can also create unique content. Quik will create a single video from what you have filmed in the past 3 days, bringing together all the latest events.
The app analyzes your gallery and device memory, looking for the best moments and highlights. It is easy to add transitions, effects and even synchronize the sound to the clip itself. Quik recognizes smiles, faces and even laughs in the video.
All you have to do by hand is adjust the frame position, change some areas, or complement them.
In total, there are 23 different styles in the collection that are carefully designed and personalized. Quik can also work by itself in smart cropping mode and using geomarks. Change the video format to easily upload it to TikTok.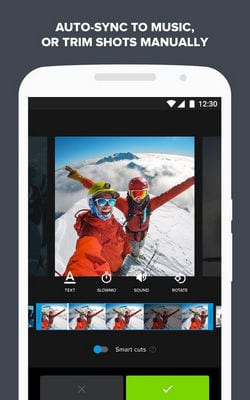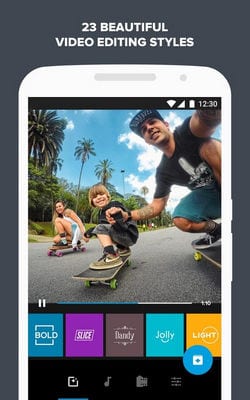 FilmoraGo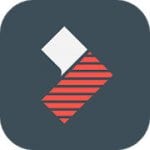 Just 3 simple steps and you get a ready-made clip that can be immediately uploaded to TikTok or Instagram. FilmoraGo uses content from different corners of your phone memory and even social networks.
In the app, you select the photos and videos you want to convert, do all the necessary manipulations, and you can save the result.
Stunning templates help you personalize any video effortlessly. In FilmoraGo, you can see what you are doing right away and edit what you have created in the app. The themes that are presented here are completely different and you can find something you like.
In addition to the Template Collection, you can use music from the app's music library – it is fully licensed and available for use. This way you will get fully copyrighted content that is not copyright infringing. The versatile FilmoraGo video editor has all the classic tools in its arsenal.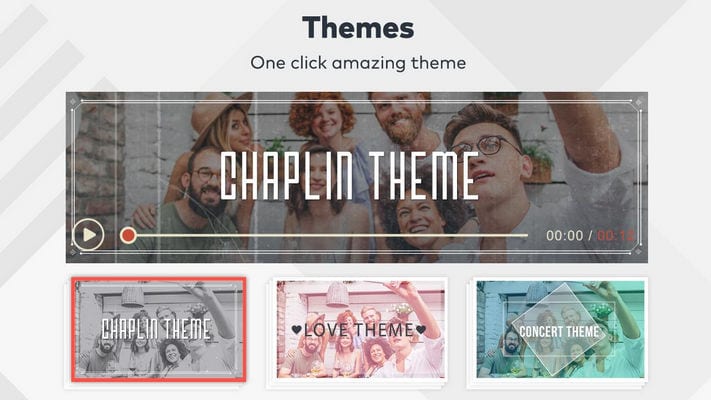 KineMaster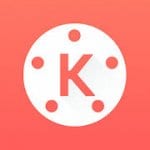 Combining multiple layers of the video is not so easy. Not every video editor can help you create a video that will contain multiple overlapping parts.
KineMaster is a complete tool that will allow you to edit videos in perfect quality for free and limitless. Some people even use the app to create content for Youtube articles, reports, and blogs.
Like any professional application, KineMaster has 2 types of subscription – paid and free. When you buy a Premium account, you get even more editing tools and features.
For slow motion, which is on TikTok trends, you can even use the free functionality.
Stunning effects, audio clips, various stickers, and even muffled sound and video – what else do you need to create a popular TikTok clip? All you have to do is generate ideas and bring them to life with KineMaster!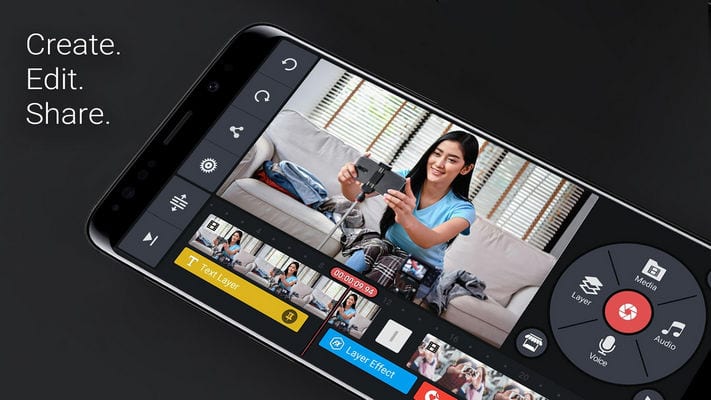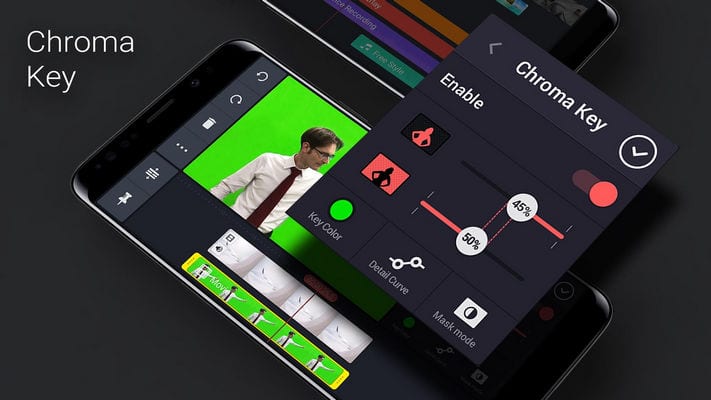 You may also like: 11 Best slow-motion video apps for Android & iOS
Magi+: Magic Video Editor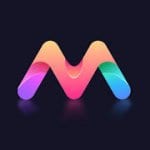 To make a real masterpiece on your phone, you can just use Magi+. The application is a set of powerful and unique video effects that you cannot find in other services.
Your video will get some magic after processing, and you will not have to make any special efforts to add them. Before you really use them, you can test how it will look on your screen.
You will need to choose one of the themes from the many options presented. Mostly they are related to magic, superheroes, and other similar things. There are both paid and free effects in the collection.
You can find dragons, aliens, various weapons and even flying machines among them. If you have an interesting idea that requires a little magic intervention, Magi+ is a great option. Creating a blockbuster has never been so easy – especially using just one smartphone!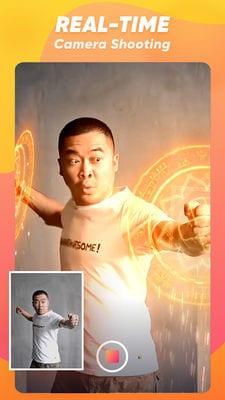 VivaVideo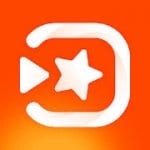 In the last position but far from the last place – VivaVideo is situated. Perhaps, you already know about this application – it is incredibly popular all over the world and millions of users have already tried its functionality.
Developers call their product one of the best video editors as it has a lot of functions of video editing and montage. Bloggers can use it not only for TikTok but also for Instagram, YouTube, and other services.
VivaVideo is a free product available for any user. Video processing and merging are done by professional means, and you can even add transitions between parts.
On top of the video, you can add a certain theme that will immediately give the viewer information about the meaning of the video – romance, travel, parties and much more.
Of course, you can add music or make slideshows. Add to the video everything you have come up with – from text to the audio track you created.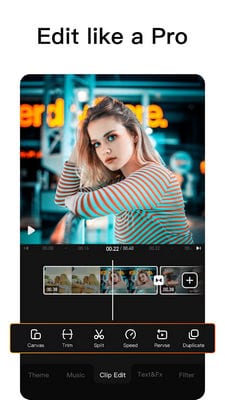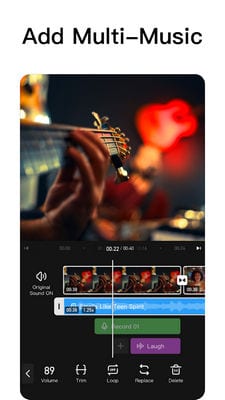 With TikTok, it is easy to become a real star just by being at home. You will find your audience on the platform, but you need to stand out from the crowd. Your goal is to do whatever it takes to improve your content.
It not only requires a cool and original idea but also good processing and presentation. The popularity of TikTok will continue to grow and these applications will only help you move forward.