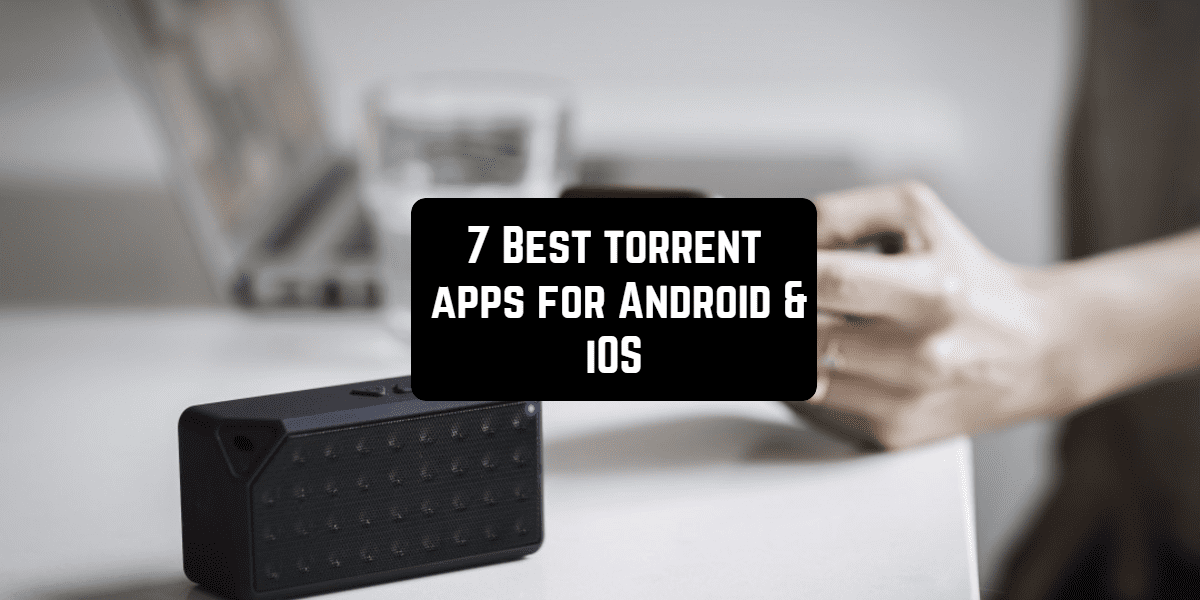 Tired of every kind of media is getting payable? Want to have a chance to get media files at your smartphone just in a few clicks? Would you like to have an offline access to everything you downloaded? The apps listed down below will help you to get any kinds of media on your phone fast and for free. There are also apps which will help you to protect your data from hackers and to change your VPN adress in order to have access to those Iternet sources which may be not accessible in your home country.
Also check: Music streaming apps, Apps to watch tv shows for free
1. Torrent VPN
Torrent VPN is the ultimate iOS VPN. Torrent VPN is a 100% free and unlimited VPN that does not require any type of registration. This programm is totally anonymous so you can stay calm for the data you put in the app. It was developped in order to protect your privacy and allow you to surf in the Internet without any risks of being tracked. The process of how it works is that it encrypts your data and provides you with the saf connection to every source or website. Torrent VPN keeps you safe by directing your data traffic through our secure servers.
What is more, your ID adress will remain hidden, so you can browse the Internet and do eveything without the fear that your location will be detected. In our days it is a life changer since we have to put such important information as credit card number, passwords, bank accounts into the digital space and there is no guarantee it is not going to be stolen. The privacy is also a big issue today. With this app you can stay anonymous whenever you do surfing through the sites. As you launch the app, you are connected to the closes and fastest server and you can start working.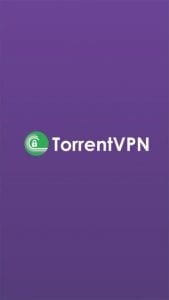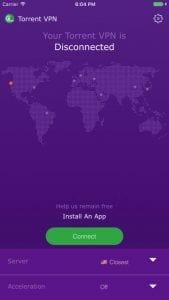 2. µTorrent®- Free Music and Video Torrent Downloader
Some people have probably heard about this app. The advantage of it is that it allows you to download any type of media for free and in high quality. You just put a name of a media file that you would like to download and then choose from a list of avaliable links every of which has different characteristics and data details. After you have made your choice you download a tracker file, save it to your device. After you can open it and your download will be started.
A prominent feature of this program is that the downloads in it has a very high speed. For instance, if your Internet connection is decent, then you can download 5GB movie in 20 minutes. Working with app is quite easy, it has easy and cute interface. After you have downloaded media files (or you have your own on your device) you can share them on uTorrent so other people will be able to download them too.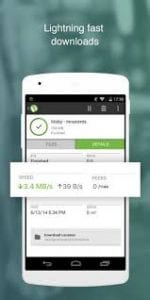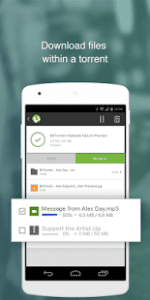 3. BitTorrent Now
This is the analog for the app listed above, but for the iOS system. It is no secret that this type of the system is more strict when it comes to illegal traffic of the media, however, the solution is this app. BitTorrent Now is also the best place to experience music and video from the underground artists you don't know about yet. With this app you can track the future trends in music, art or movie industry. An interesting fact about it is that you can support materially the artist you want to succeed. You can browse and stream music from independent artists.
If you want to check who is in trends now, then you can just open a nessesary page and see all the information and go straight to it. You ca nsign up with Facebook, Google+ or other social networks to personalize your expiriences. As always, you can share music and videos that you like. Moreover, the sourse is avaliable everywhere so you can listen to music any time you want.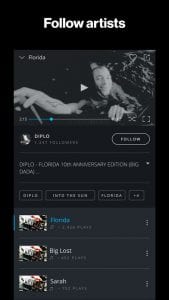 4. Flud
Flud is another version of uTorrent for Android, which means that you can download media files for free using this app and later share it with other users. The speed is nnot limited. You can also choose seperate files for sharing and downloading. Another useful option here is that you can mark priorities on various files of your choice. You can even start watching a movie here before it is completely downloaded. There is a chance to set the place where your files will be put after the download, it can be even extrenal storage.
It supports NAT-PMP, DHT, UPnP, magnet links. Moreover, it can redirect magnet links from other browsers. And you don't need to worry if the file you want to download is too heavy, because the app supports the big-sized media files. The app has tree styles of interface: dark, white and white with black-styled tools. The coding is also adjustable, IP filters are included.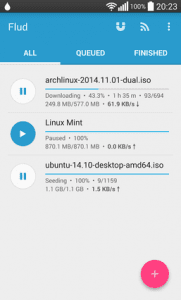 5. VPN in Touch | VPN Proxy and Hotspot Security
Give VPN in Touch a try on your iPhone, iPad or iPod Touch, and discover for yourself that it's the fastest and the most secure mobile VPN service around. Nowadays that public wifi is so accessible it may seem extremely comfortable, but it also hides a lot of peril for its users. If you are going to do banking, for example, you better be safe than sorry, because your data can be easily stolen by hackers. To prevent yourself from situations like this, use this app in order to protect your connection.
Before sending your private data over the net, encrypt it by connecting to VPN servers, included in this app. In case if your phone is in state of sleep mode, the VPN will not be working, but as soon as you are connected to the WiFi or 4G it turns on. Unique data compression algorithm, created especially for this app allows you to be always sure that your private info will be hidden from others. Another beneficial feature here is that it block any add trying to break onto your screen.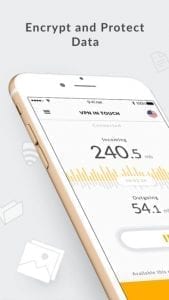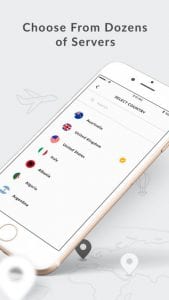 6. MediaGet
Probably, you have already heard of this web sourse. Now you also know that this is also the app which you can download on your device. This program, just like uTorrent, allows you do get media files from the Internet at the high speed. Often MediaGet is used in cases when uTorrent is blocked or doesn't work for some reasons. And we must say that this version is more than decent to substitute it.
When you go to the search bar, you can see small notification which will guide you through the research process. After you have found that you wanted you can choose from the list which file to download. You stay in total control on your downloadings list and can change it and correct it in the way you wish. The setting are also very convinient and easy to adjust. Just one essential thing here that you need to remember is that your Internet connection must be well working, in other case it can be impossible to get files at the high speed.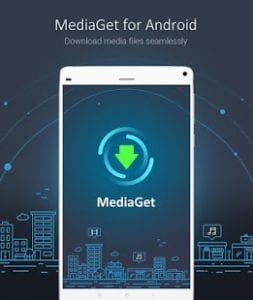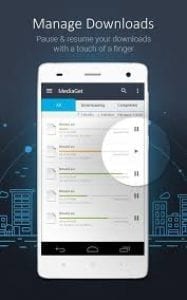 7. Vuze Torrent Downloader
This is another kind of app for downloading files for free, but a little bit different from the previous ones.  Lightweight yet powerful, this bittorrent app brings complete torrent management directly to your smartphone. You shoudn't think it will be hard for you to understand how it works just because you have never used it before. Working with it is really easy. You can just type the name or the description of the file in the search bar and the app wil show you the results.
As always you can manage your downloads list in any way you want. One interesting feature of this app is that you are also in control of the downloading speed when the process is started. However, the app works only if you are connected to WiFi. After the media file is downloaded it will be played automatically. Unfortunately, the app has adds and this is a disadvantage. To get rid of it you need to pay to get extended version.