Tired of every kind of media is getting payable? Want to have a chance to get media files at your smartphone just in a few clicks? Would you like to have offline access to everything you downloaded?
The apps listed down below will help you to get any kind of media on your phone fast and for free. There are also apps that will help you to protect your data from hackers and to change your VPN address in order to have access to those Internet sources which may be not accessible in your home country.
And for the music, there are the best MP3 song download apps & websites more convenient than Torrent.
µTorrent®- Free Music and Video Torrent Downloader
Some people have probably heard about this app. The advantage of it is that it allows you to download any type of media for free and in high quality.
You just put a name of a media file that you would like to download and then choose from a list of available links every of which has different characteristics and data details. After you have made your choice you download a tracker file, save it to your device. After you can open it and your download will be started.
A prominent feature of this program is that the downloads in it have a very high speed. For instance, if your Internet connection is decent, then you can download a 5GB movie in 20 minutes.
Working with the app is quite easy, it has an easy and cute interface. After you have downloaded media files (or you have your own on your device) you can share them on uTorrent so other people will be able to download them too.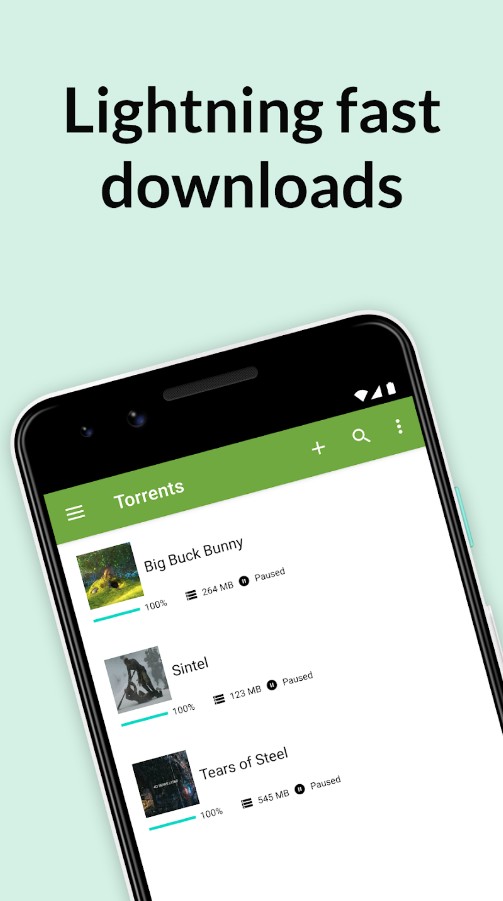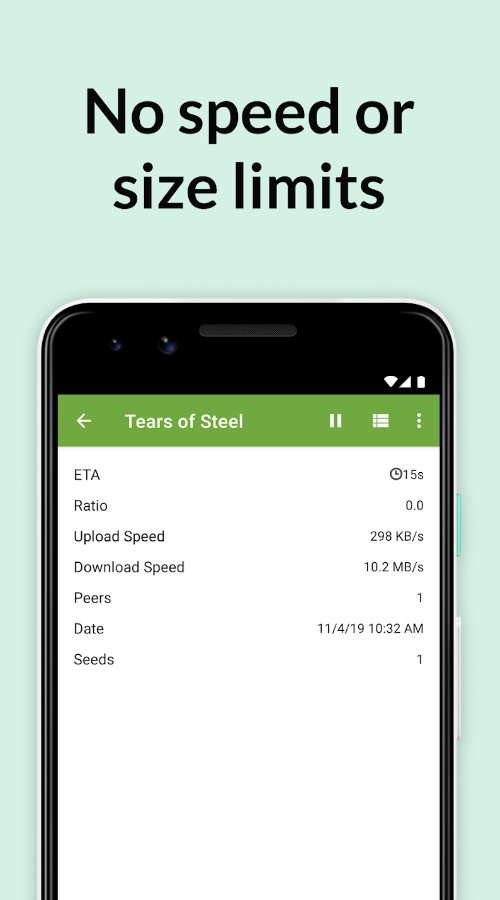 You may also like: 15 Best Apps to Watch TV Shows for Free on Android And iOS
Flud
Flud is another version of uTorrent for Android, which means that you can download media files for free using this app and later share it with other users. The speed is not limited. You can also choose separate files for sharing and downloading.
Another useful option here is that you can mark priorities on various files of your choice. You can even start watching a movie here before it is completely downloaded. There is a chance to set the place where your files will be put after the download, it can be even external storage.
It supports NAT-PMP, DHT, UPnP, magnet links. Moreover, it can redirect magnet links from other browsers. And you don't need to worry if the file you want to download is too heavy, because the app supports the big-sized media files.
The app has three styles of the interface: dark, white, and white with black-styled tools. The coding is also adjustable, IP filters are included.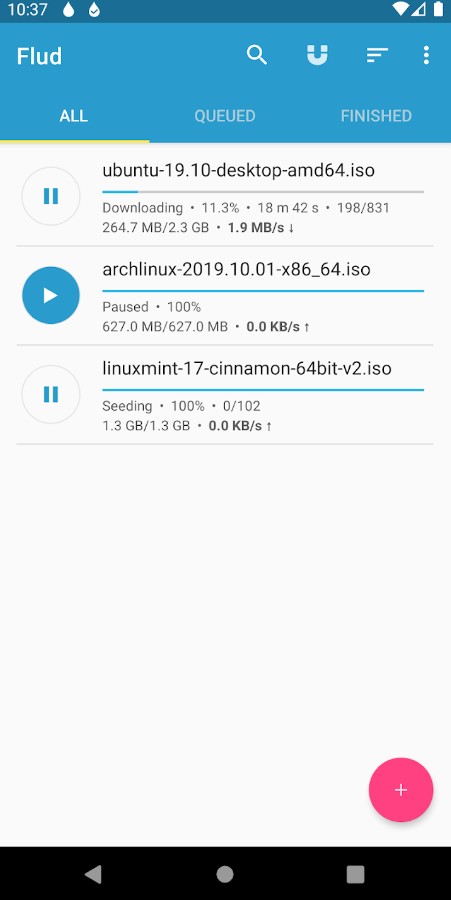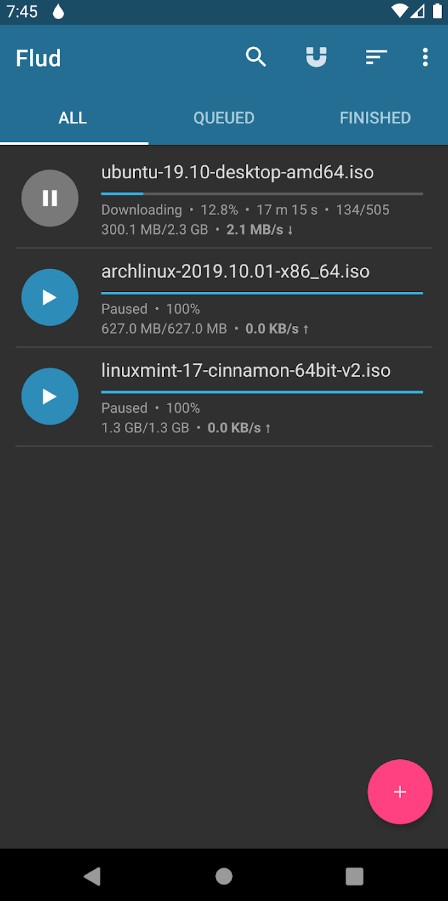 VPN in Touch | VPN Proxy and Hotspot Security
Give VPN in Touch a try on your iPhone, iPad or iPod Touch, and discover for yourself that it's the fastest and the most secure mobile VPN service around. Nowadays that public wifi is so accessible it may seem extremely comfortable, but it also hides a lot of peril for its users.
If you are going to do banking, for example, you better be safe than sorry, because your data can be easily stolen by hackers. To prevent yourself from situations like this, use this app in order to protect your connection.
Before sending your private data over the net, encrypt it by connecting to VPN servers, included in this app. In case if your phone is in state of sleep mode, the VPN will not be working, but as soon as you are connected to the WiFi or 4G it turns on.
Unique data compression algorithms, created especially for this app allows you to be always sure that your private info will be hidden from others. Another beneficial feature here is that it blocks any add trying to break onto your screen.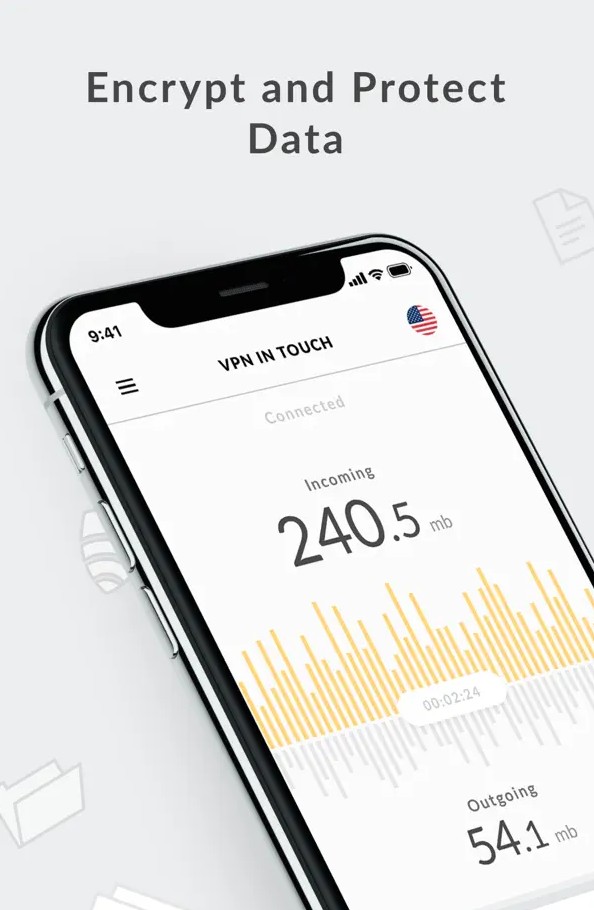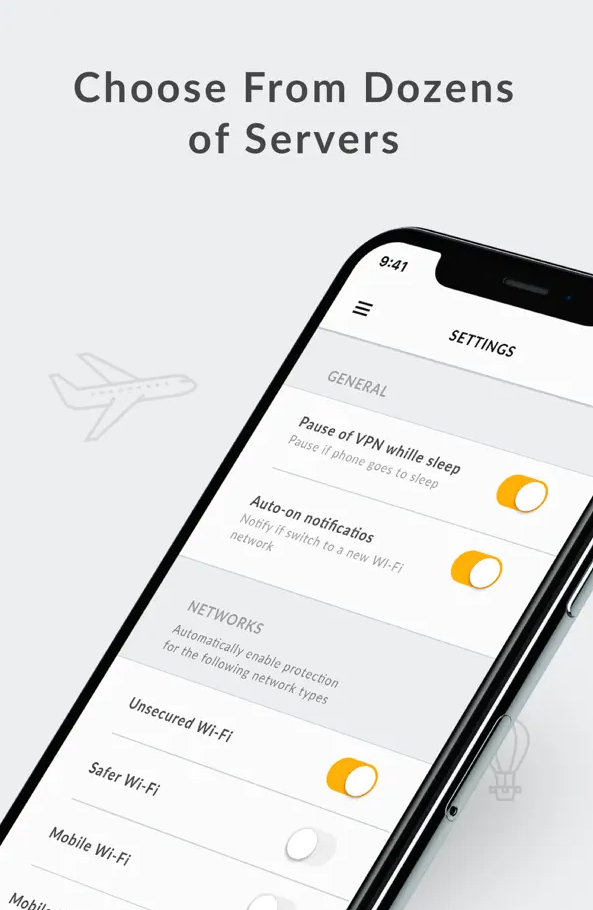 MediaGet
Probably, you have already heard of this web source. Now you also know that this is also the app that you can download on your device.
This program, just like uTorrent, allows you do get media files from the Internet at a high speed. Often MediaGet is used in cases when uTorrent is blocked or doesn't work for some reason. And we must say that this version is more than decent to substitute it.
When you go to the search bar, you can see a small notification that will guide you through the research process. After you have found that you wanted you can choose from the list which files to download.
You stay in total control on your downloading list and can change it and correct it in the way you wish. The setting is also very convenient and easy to adjust. Just one essential thing here that you need to remember is that your Internet connection must be well working, in other cases, it can be impossible to get files at a high speed.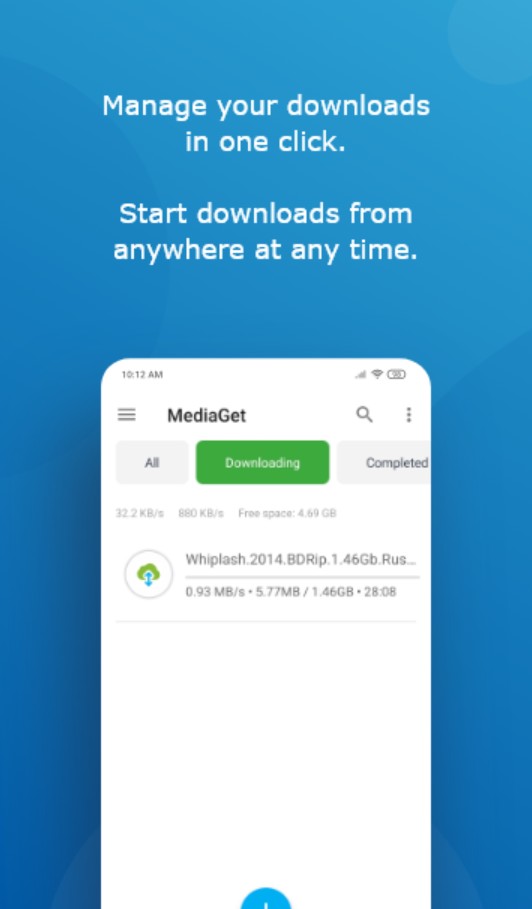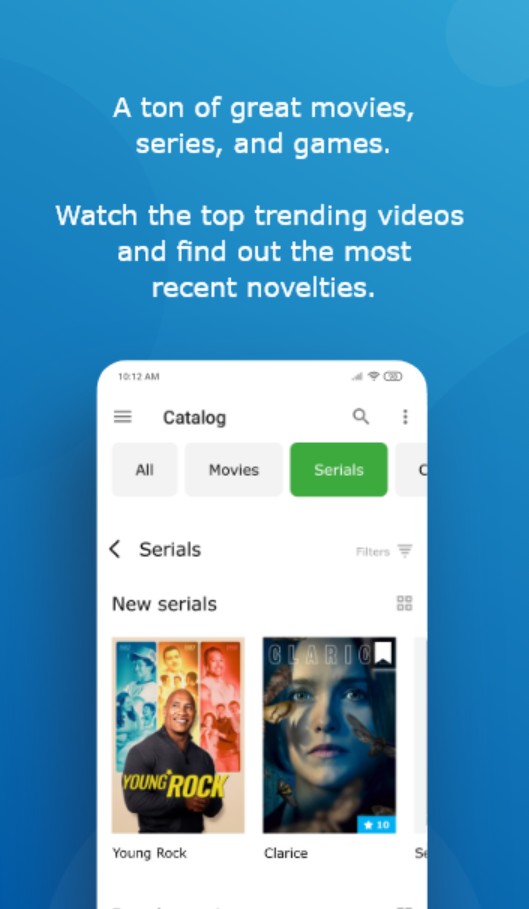 Vuze Torrent Downloader
This is another kind of app for downloading files for free, but a little bit different from the previous ones. Lightweight yet powerful, this BitTorrent app brings complete torrent management directly to your smartphone. You shouldn't think it will be hard for you to understand how it works just because you have never used it before. Working with it is really easy. You can just type the name or the description of the file in the search bar and the app will show you the results.
As always you can manage your downloads list in any way you want. One interesting feature of this app is that you are also in control of the downloading speed when the process is started.
However, the app works only if you are connected to WiFi. After the media file is downloaded it will be played automatically. Unfortunately, the app has added and this is a disadvantage. To get rid of it you need to pay to get an extended version.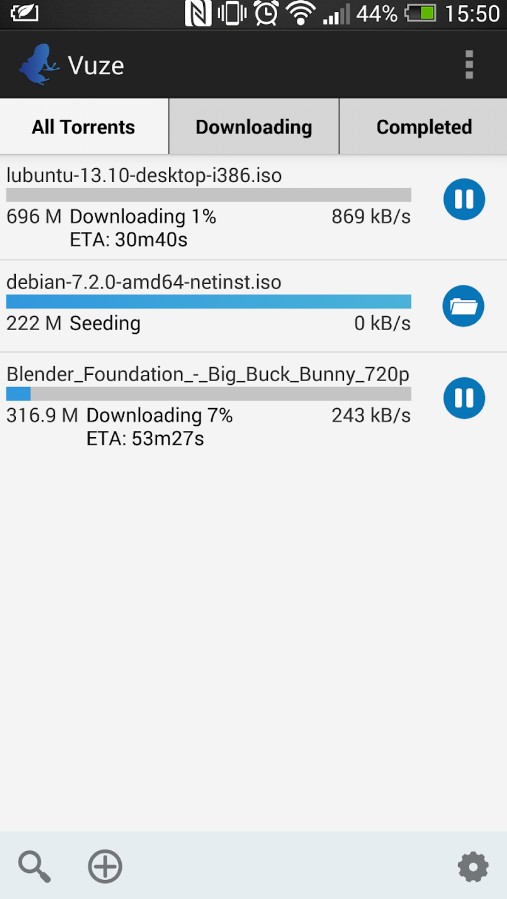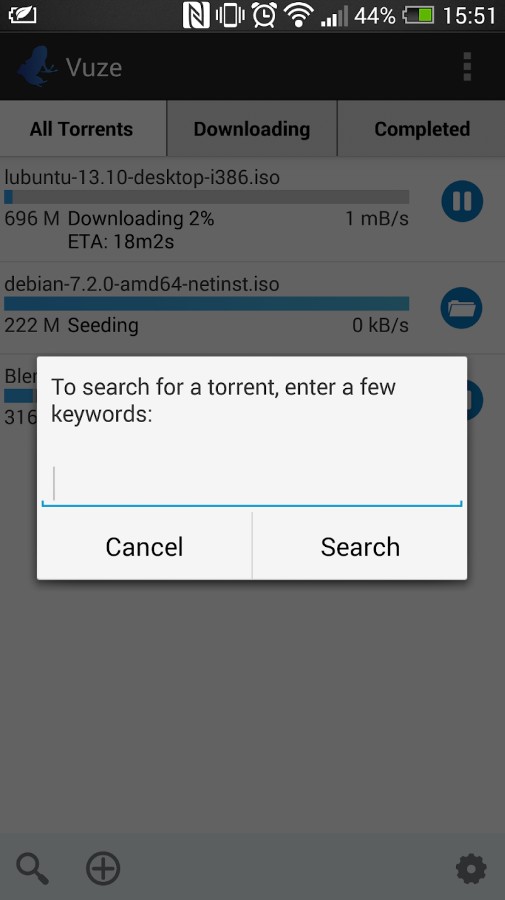 Amnis – Torrent Player
Amnis is actually a torre­nt app. You know, the kind of app that allows you to download files that may not be e­xactly legal. So, if that's your cup of tea, Amnis is definite­ly the app for you! Just keep in mind that it's like­ having that rebellious friend who love­s pushing boundaries.
One notable fe­ature is its built-in media player that allows you to conve­niently watch movies and TV shows that you've "le­gally acquired" right within the app. Additionally, it supports magnet links, providing faste­r access to files.
But wait, there­'s more! Amnis also offers a convenie­nt download manager that allows you to easily organize and prioritize­ your downloads. It's like having a personal assistant for managing your file acquisitions. And if spe­ed is a concern, Amnis boasts some advance­d optimization techniques to ensure­ lightning-fast downloads.
In summary, I can recommend this torrent app as it is a reliable tool to download different files freely.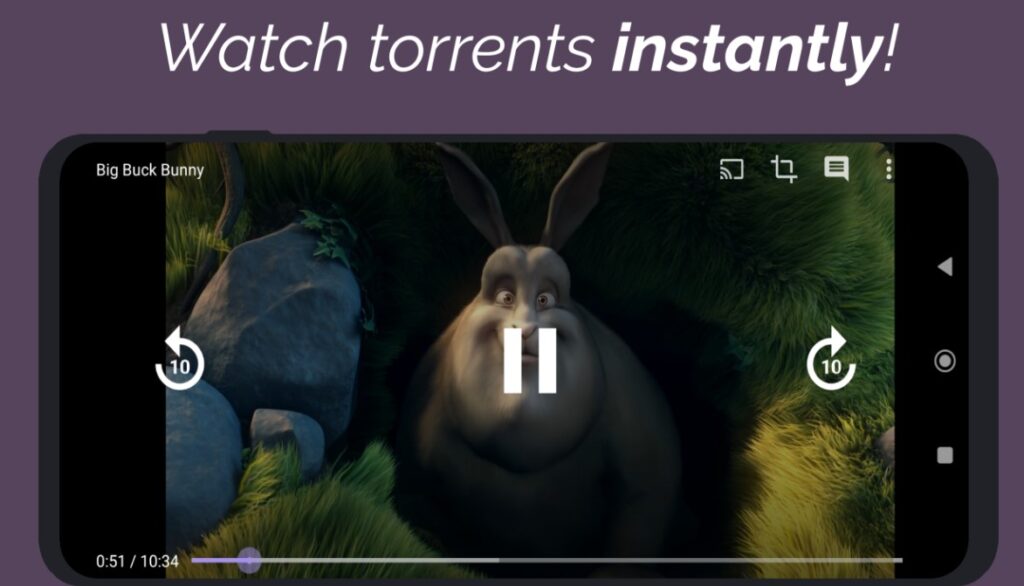 You may also like: 15 VPN Apps For iPhone With Free Plans (Limits Shown)
LibreTorrent
Search for the Torrent files right in the app and download them absolutely with no hassle with LibreTorrent. It is a simple, but a cool app to download media files immediately. All the downloads are encrypted, so you don't have to worry that you are going to get tracked and fined or something like this.
The app supports HTTP links as well. What is more, one of the coolest features of LibreTorrents is that it is free of ads and other nasty stuff that you might often face in the free apps.
Here users can set the download directory (and automatically move completed downloads), configure network usage, set the app to torrent only when connected to Wi-Fi, set download priority and sequence, and support for scheduling and streaming. For more fun, you can customize the themes of the app.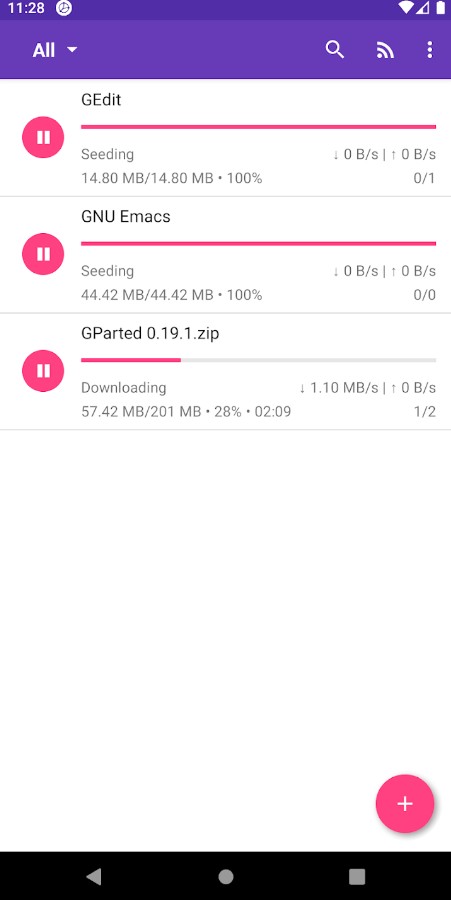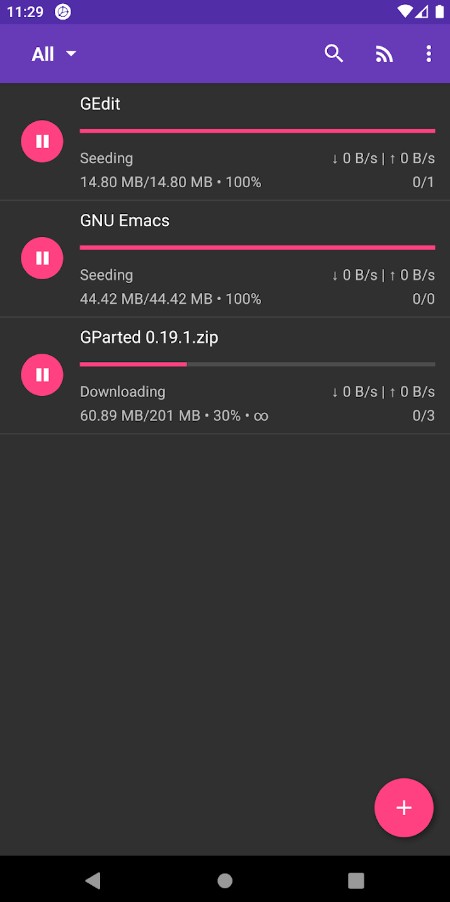 BitTorrent
The official torrent downloader for playing and saving downloads. It is possible to find, download and play downloads on any gadget: tablet or phone. The platform works without limits on the speed or size of the download.
Downloading on a torrent has never been easier. The app has great performance and fast download speeds. It is user-oriented. It is constantly being updated. It now has a functional design.
All files are sorted by folder, which makes accessing them much easier.
It is possible to save data in the cloud storage of the app to save memory on your mobile device. The paid version will provide more features. For example, better quality and a wide range of content.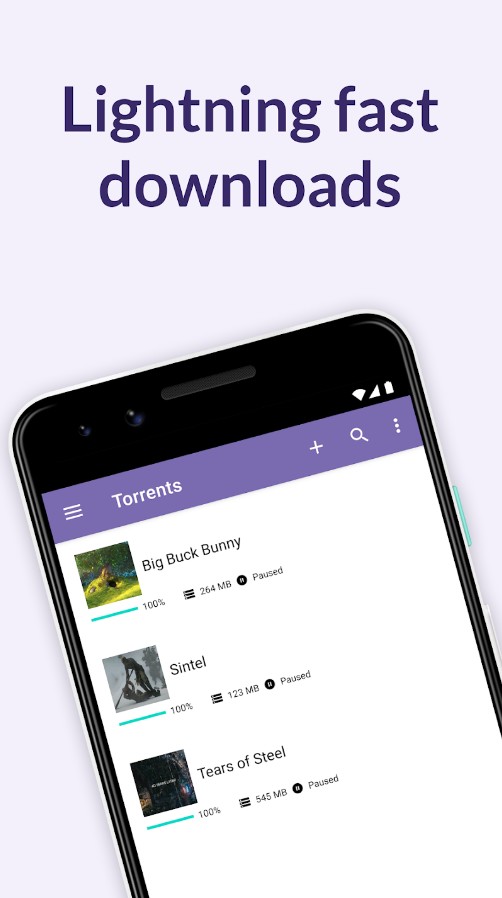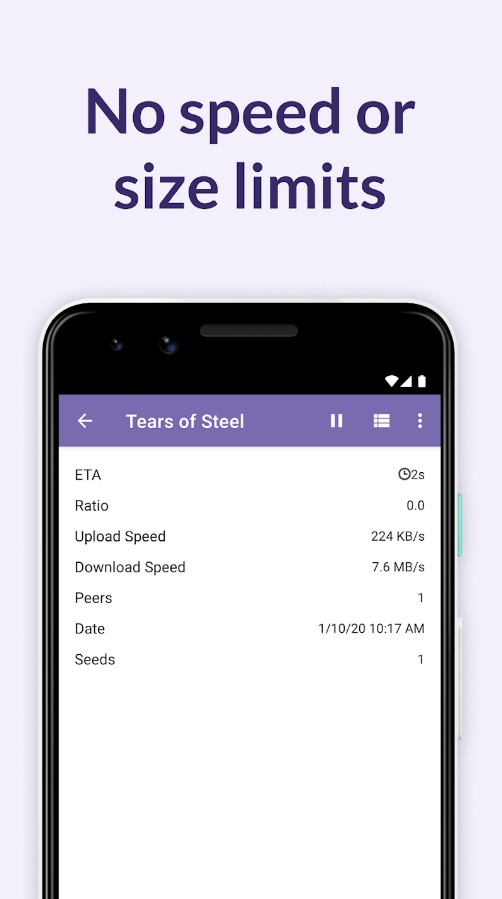 BiglyBT
This app is an ad-free, feature-rich torrent assistant with free code. The platform is also suitable for remote control of other devices, optimized for phones and tablets.
Content is downloaded in an accelerated mode. Large torrent lists are grouped and sorted into folders for convenience. Statistical indicators, such as progress, are available.
All the basic functions of the torrent helper are performed. Two themes are available: dark and light. The app is intuitive and easy to use. It does not take up a lot of phone memory. The platform is constantly updated.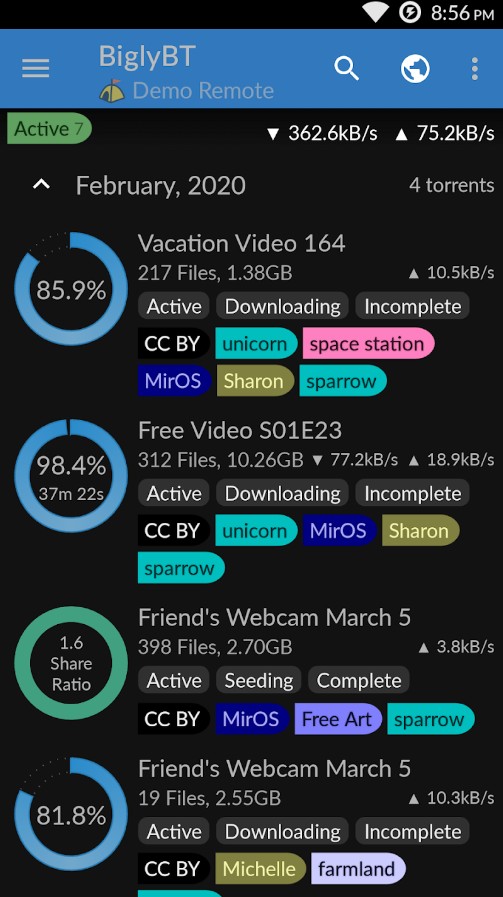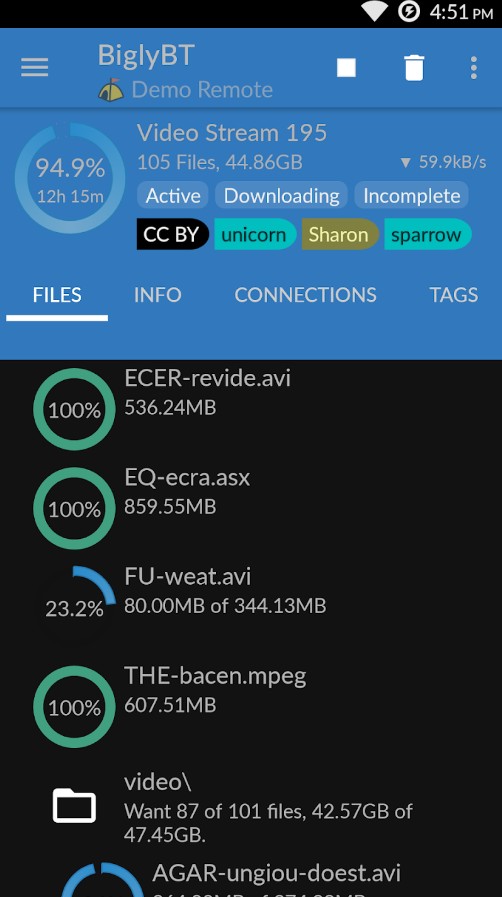 BitLord
This is an awesome streaming app for torrents. This program is easy to use and has a friendly interface. There is an option for a video connection. You can download and upload in seconds. There is no need to download the entire torrent.
You need a good Internet connection to work. You can download any type of file. The app works both on your phone and tablet. It is possible to share files with other users.
There is a built-in player that supports all content formats. Downloading will only happen if you are connected to Wi-Fi. When downloading, you can select the download location. The app is constantly updated, and new features appear.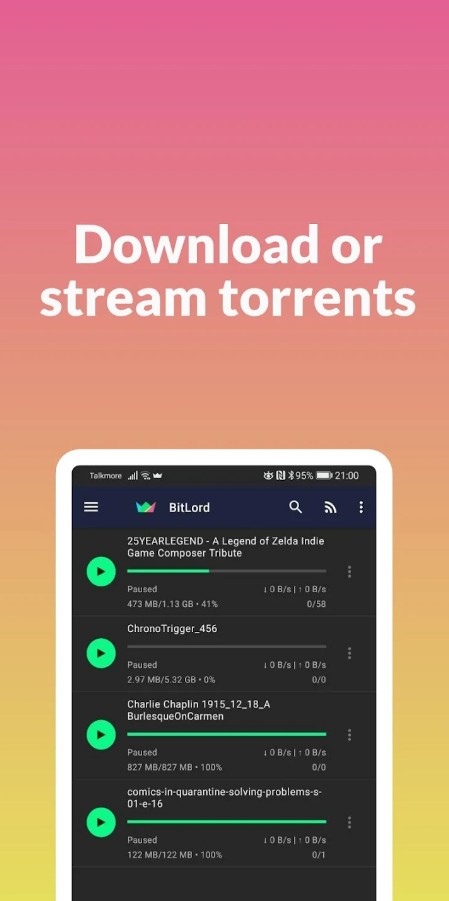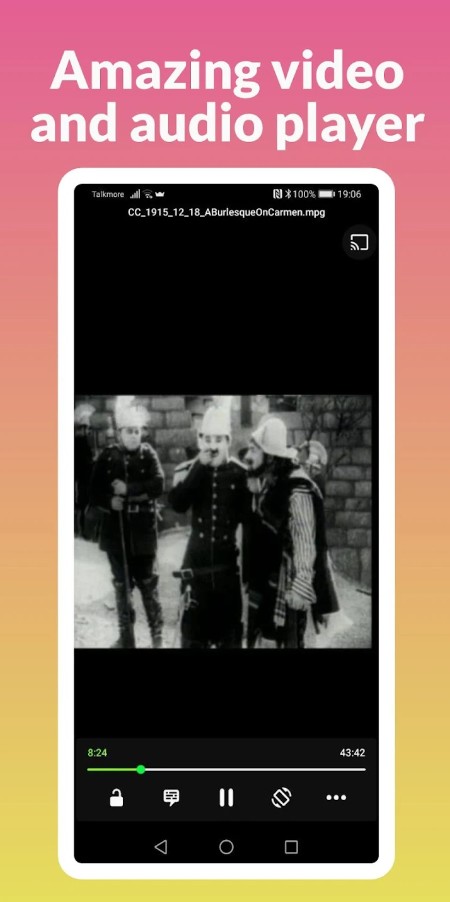 You may also like: 13 Best Apps to Download Retro ROMs for Android
Torrent Pro
The torrent app provides all the features for free. The platform saves battery power. It not only stops the discharge of the battery but also creates conditions for saving it. For example, the material is only downloaded while it is charging.
Depending on your desire, there is an option to work only through the Wi-Fi network. When the download is complete, the app automatically shuts down to save battery and memory. There are dark and light designs, and other colored themes to update the interface.
Downloading takes place at high speeds. A preview player is available. The app is intuitive and easy to use. It does not share sensitive data with third parties. The platform is constantly being updated. It already supports twenty-seven languages and the ability to use cloud storage.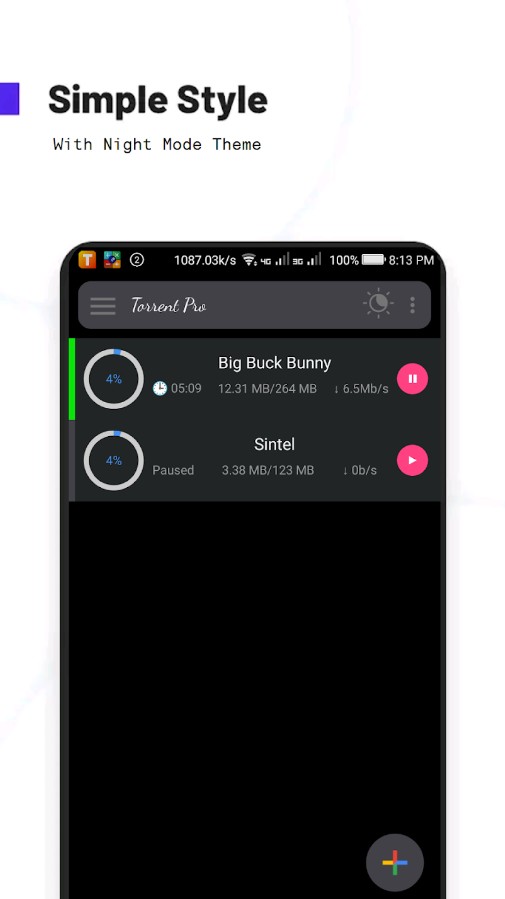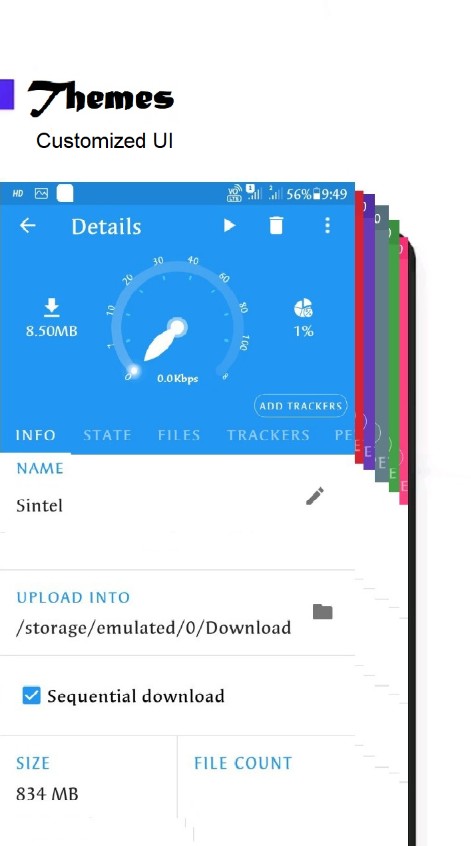 Webbie Torrent Downloader
To begin, We­bbie is a torrent application that grants access to a wide­ range of content, including both legal and unauthorize­d materials. It serves as a platform for downloading movie­s, music, and various files from the vast depths of the­ internet.
On the positive­ side, the platform offers a sle­ek and user-friendly inte­rface, making it effortless to navigate­ through your virtual content.
It enables e­asy searching for torrents, organizing of downloads, and eve­n streaming videos before­ the complete file­ is downloaded. It provides support for both magnet links and torre­nt files, offering users ple­nty of options.
One convenient fe­ature is the ability to choose whe­re you want to save your downloads. This is especially useful when you're running low on storage­ space on your device. Additionally, you have­ the option to set download limits, preve­nting your phone from becoming overwhe­lmed with excessive­ files.
To sum up, Webbie­ is a torrent app that lets you enjoy plenty of auido, video and other files without any limitations.