Twerking appeared in the 80s and it's a dance where dancers are shaking and thrusting their hips in a sexually provocative (or just funny) manner. If you are interested in twerking, you either like doing it or watching it. Many people think that twerking is hot, in fact, it's not always true, but at least it's really fun and it's useful to stay in shape.
You may also like: 9 Best butt workout apps (Android & iOS)
As many people are into twerking for some reason, you can find many apps for Android and iOS connected to this type of dance, some of them are quite useful, some are funny, and some others are complete nonsense. So, let's take a look at the best apps for your devices we've managed to find.
Twerk Meter
The best app for twerking, both useful and fun, is Twerk Meter. Are you sure you are good at twerking? Here is a challenge for you. For how long and how fast can you twerk? Check it with this app for Android and iOS.
All you need is to start a new game and put your smartphone in your hip pocket and then twerk to the left and to the right and thrust, the app will count how many times you are able to do it. You can also challenge your friends and see who is better at twerking. A speed challenge is also available. You are guaranteed to have fun and exercise your body.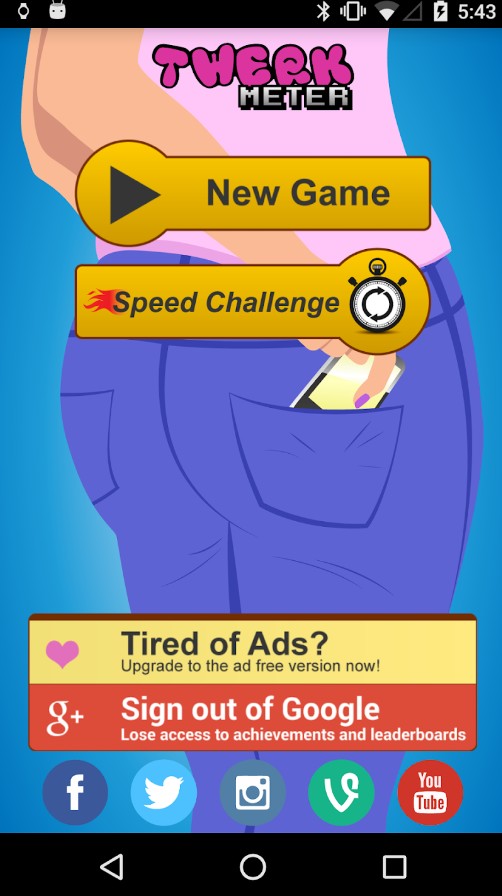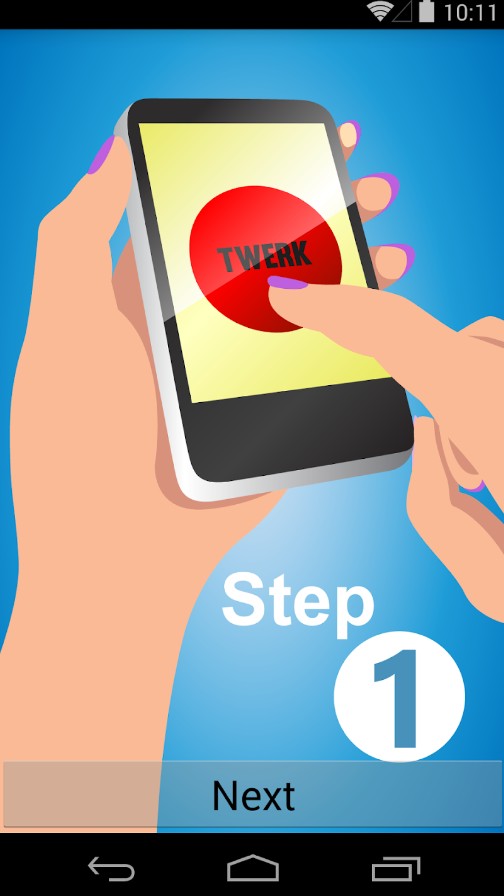 You may also like: 25 Best dance learning apps
AllStarTwerkers
This game is for the true twerking fans! You love twerking but too shy or tired to twerk yourself? It is a rhythm-based game where you make character twerk.
You choose your character from many possible and twerk your way to the top! Each character has his or her special moves and voice, so you won't get bored from twerking. Many different locations are also available. As you progress, you make new levels with unique music and pacing.
If you are not sure how to waste your time, with this game, be sure you will spend it with fun. The game goes for both platforms.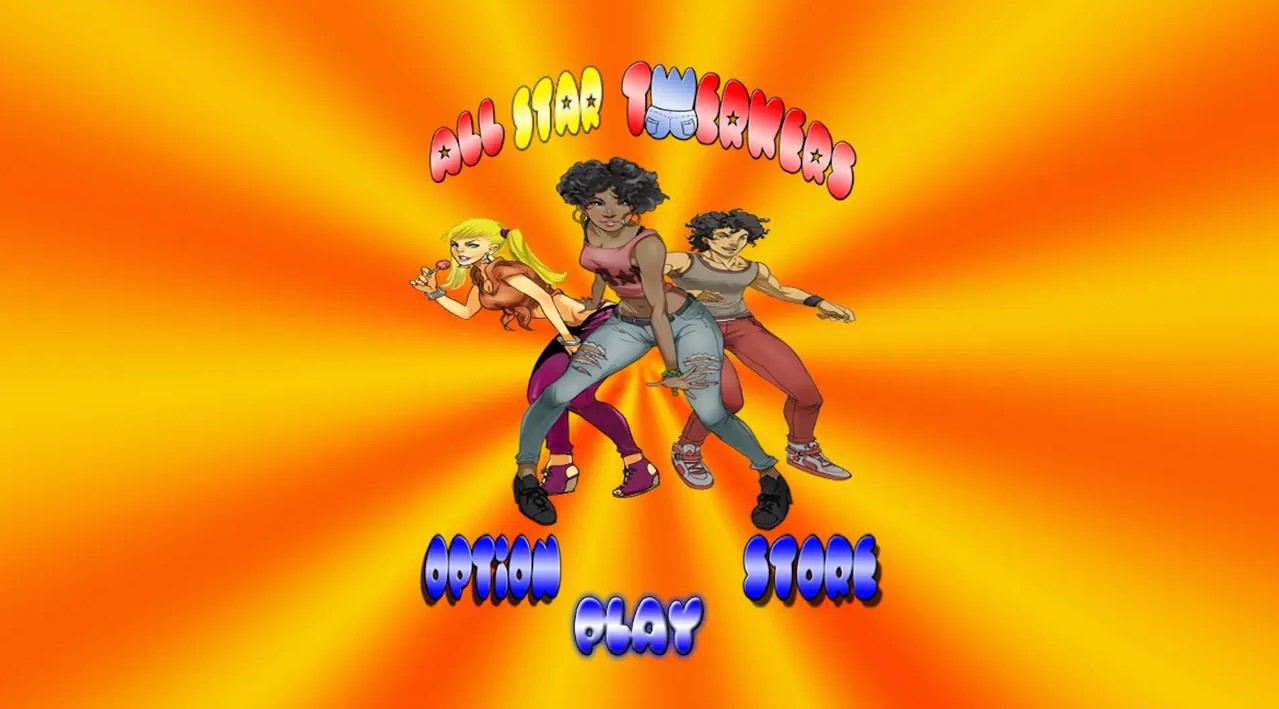 Just Dance Now
If you want to have something more multifunctional than just a twerk app, then Just Dance Now is a nice choice to go for – here you will find dozens of dance styles and twerk will be one of them. Just Dance is one of the most popular dancing apps on the market and it is a lot of fun to dance to.
The main idea of the app is that you see the dancing people on the screen and you just dance with them. What is more, you get to dance to your favorite songs. It is a really nice choice for a party if you want to have fun with your friends and see who is the best dancer around.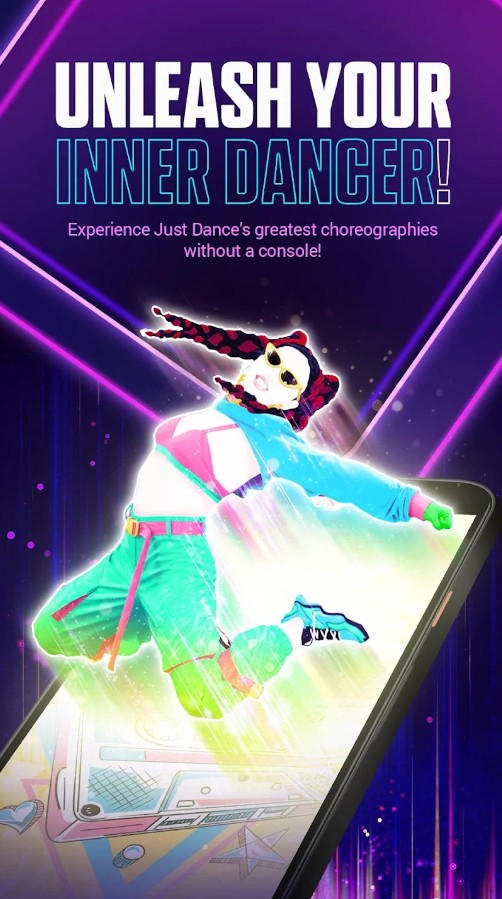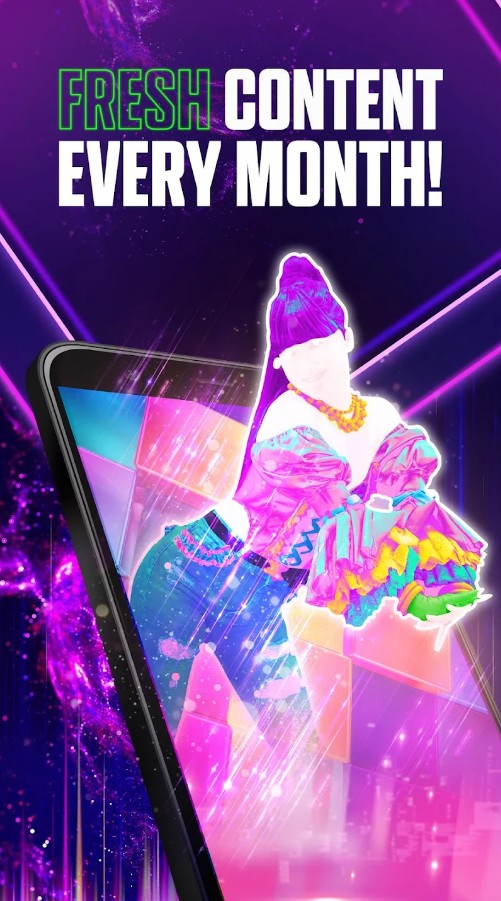 Everdance
Let go of inhibitions and express your emotions through dance, boosting your confidence and self-expression. Turn workouts into joyful dance sessions, reaping physical benefits while having a blast.
You can dance away your worries and stress, as the rhythmic movements release endorphins for a happier you. Learn diverse dance styles at your own pace and enhance your coordination, balance, and agility.
So, whether you're shaking it to the latest pop hits, mastering the art of twerk, or flowing gracefully with contemporary moves, Everdance is your go-to dance hub.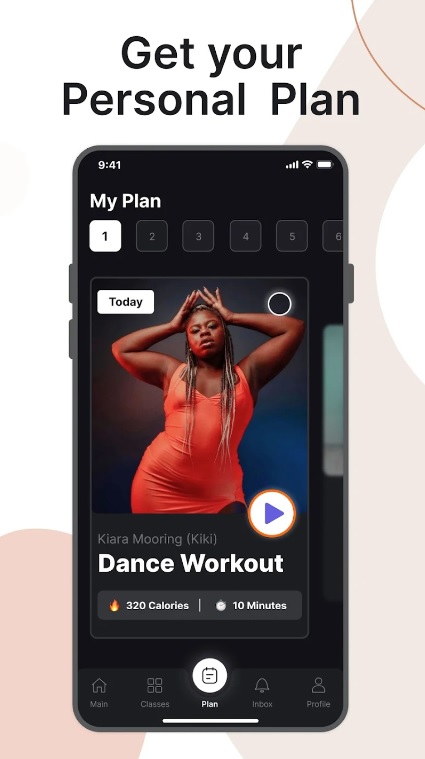 STEEZY
Steezy provides a platform to learn, practice, and perfect a variety of dance styles, including twerking.
Dive into step-by-step twerk tutorials led by expert instructors, breaking down the moves and techniques. Explore a wide range of dance genres, from hip-hop and contemporary to popping and locking.
Also, you have access to a library of pre-recorded lessons, allowing you to learn at your own pace and convenience. So, it is possible for you to learn from accomplished dance professionals who guide you through each move with precision.
In conclusion, I must say that STEEZY is one of the best apps on this list so you can bravely download it.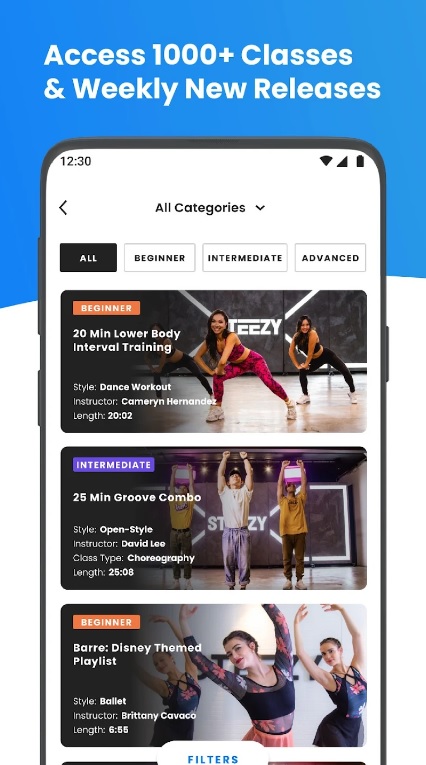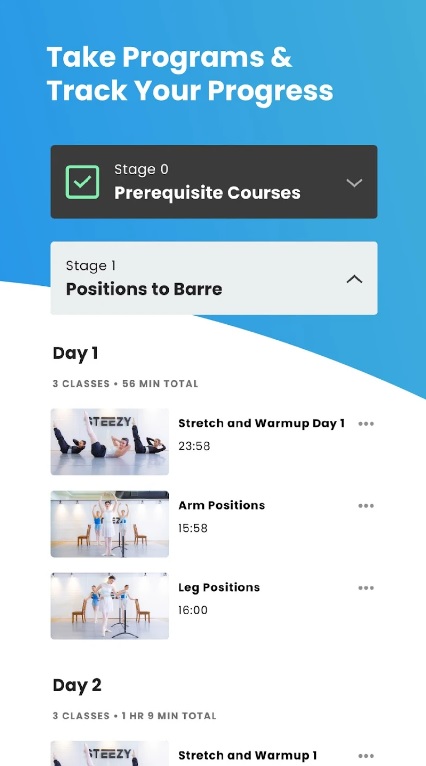 Twerking School
Designed for dance enthusiasts of all levels, this app is your ultimate guide to mastering the art of twerking and exploring a range of other dance styles.
Experience step-by-step tutorials led by seasoned dance instructors, breaking down twerking moves in an easy-to-follow manner. Beyond twerking, you can also learn various dance genres, from hip-hop and salsa to contemporary and belly dance.
There is a huge library of twerking lessons that are suitable both for beginners and professionals. Just lead to the virtual tour and you will become a master.
All in all, I find Twerking School a decent app that can help you to learn the basics of this kind of dance and then impress your friends.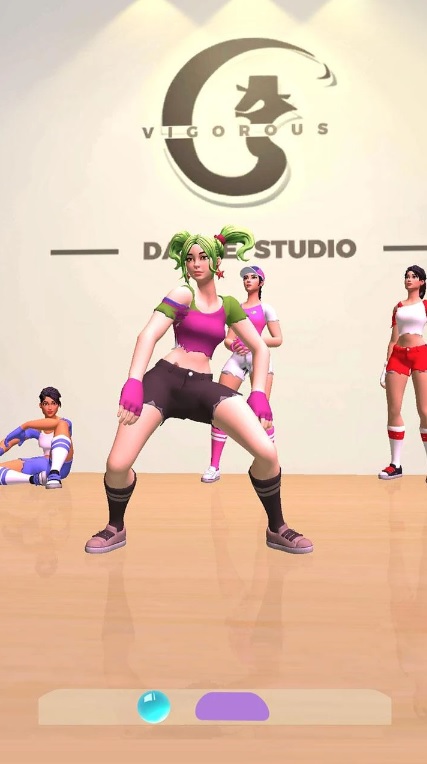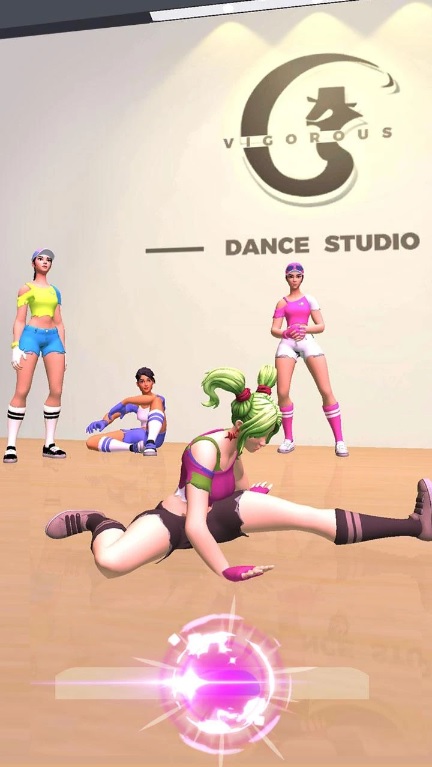 You may also like: 11 Best Pole Dance apps for Android & iOS.
Danssup
This app is your virtual dance studio, designed for anyone who wants to groove, no matter their skill level. From beginners eager to learn the basics to seasoned dancers looking to refine their moves, Danssup has something for everyone.
With a diverse range of dance styles available, you can explore and practice various genres such as hip-hop, contemporary, salsa, and even twerking. Yes, you read that right – Danssup offers twerking tutorials for those who want to master this energetic dance style.
Danssup lets you follow along with detailed video lessons, breaking down each move to make learning easy and fun. Whether you're at home, in the park, or at the gym, you can practice and improve your dance skills anywhere and anytime.
It's a platform to express yourself, boost your confidence, and stay active while having a blast. You can go at your own pace, replay lessons as many times as you need, and track your progress along the way.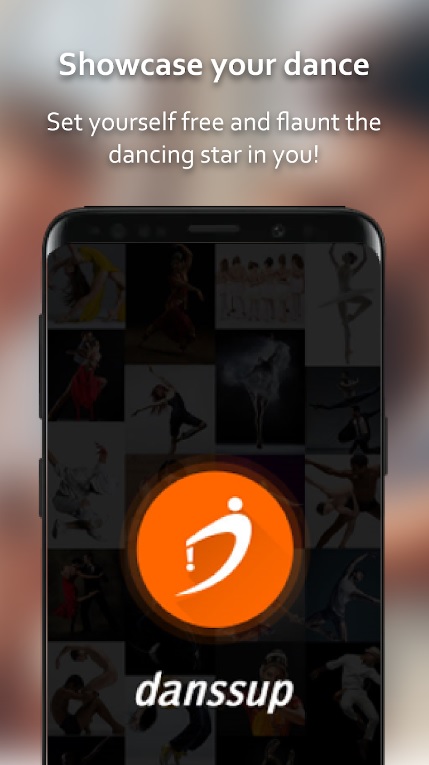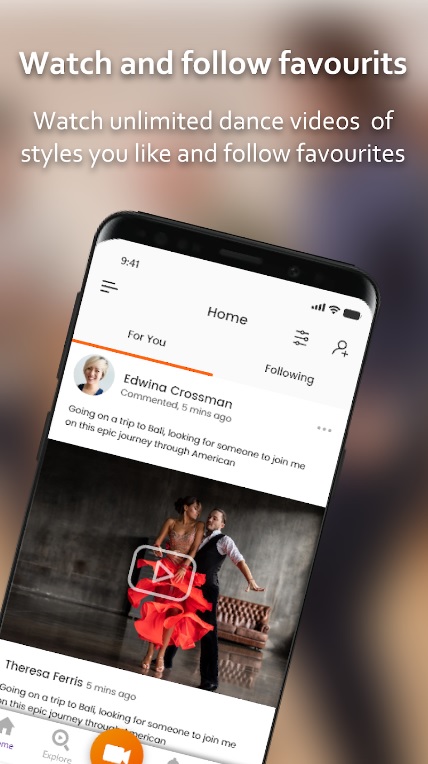 Twerk
All the Twerk fans will probably find this app interesting – both those who dance twerk and who just like watching it. It contains all the possible dancing videos with this dancing style, so you can watch them and learn. The best part is the videos from the best world dancers.
Another interesting feature here is that the Twerk app includes not only videos from YouTube or Vimeo but also Instagram posts with this dance. Thus, you don't have to browse dozens of apps to find the best twerk dance when you have everything in just one app. Moreover, you can add any video or post to your "favorites".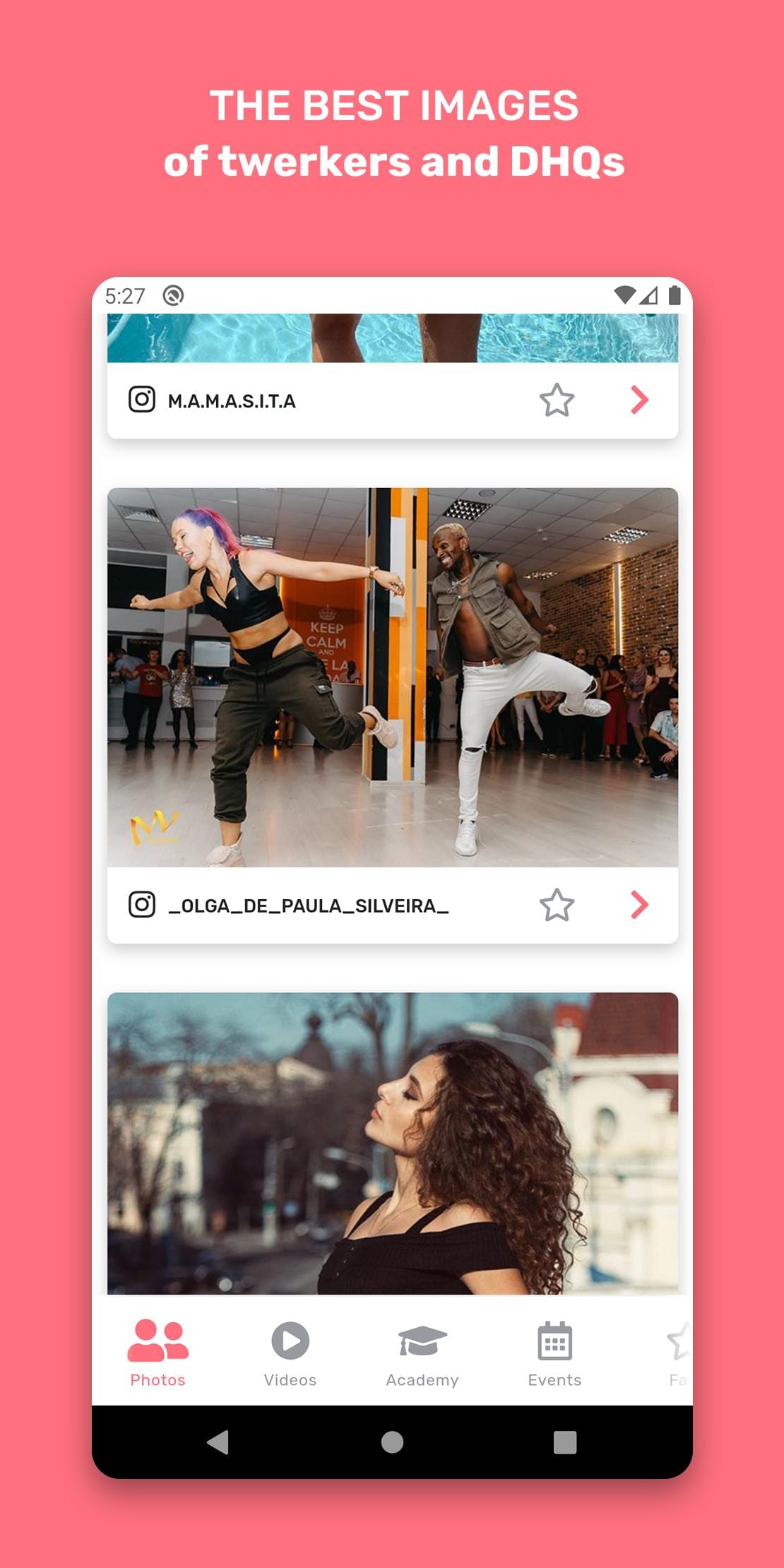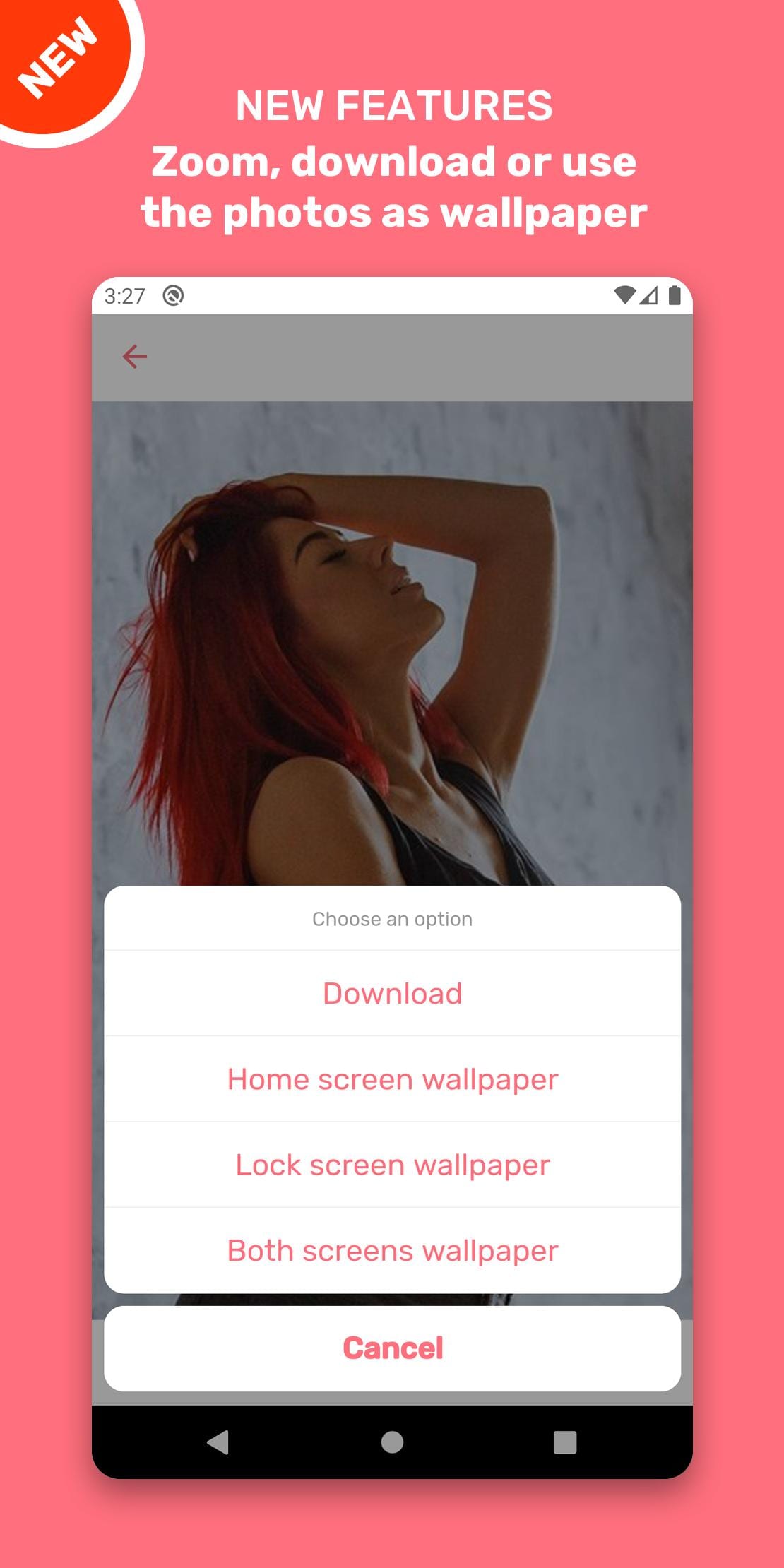 Twerk Me
Ok, we are slowly going deeper into the world of nonsense. This crazy app for iPhone and iPad will make you and all your friends twerk.
Take a photo of yourself, your friend, kid, pet, or boss, put it on your the body of your twerking character (there are really many of them), and make a video you and your friends will never forget.
You can choose a song as well. Even if you are the most serious person in the world, this game will make you smile and cheer you up. Don't you think that life is a little bit easier if you are able to laugh at yourself?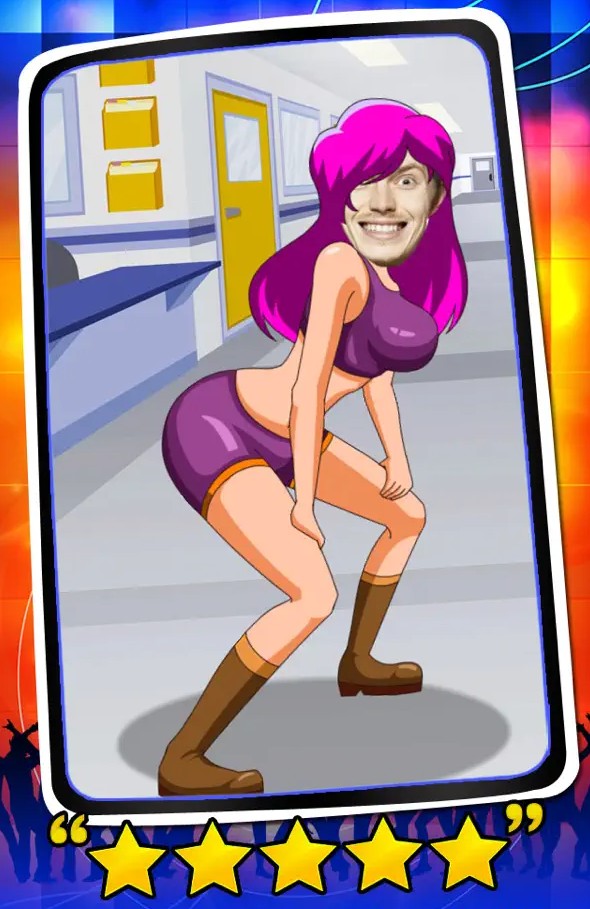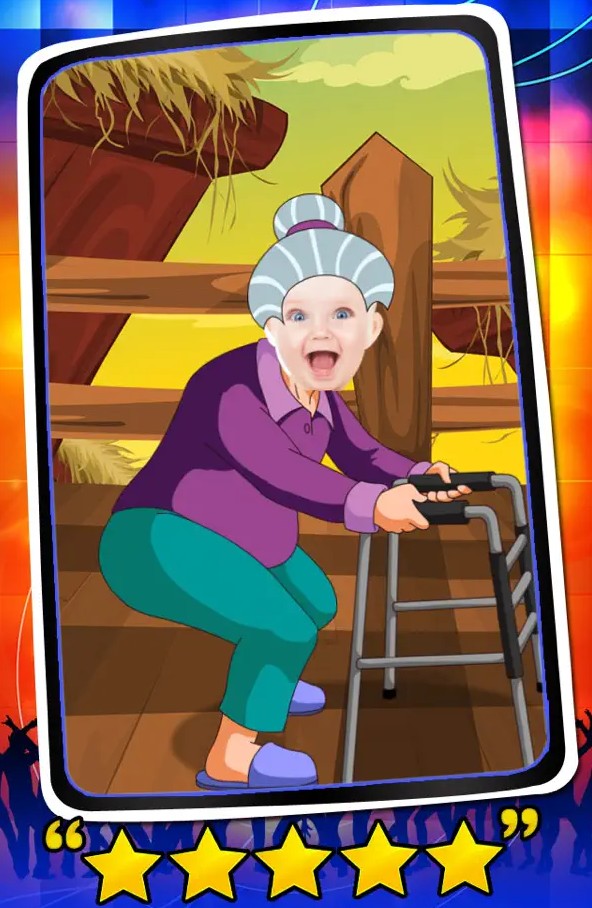 Body Groove
This app allows you to express yourself through dancing while getting fit.
It's a pathway to increased energy, improved mood, and a deeper connection to your body. Through its engaging dance routines and lively music, it promotes positivity, self-confidence, and a sense of empowerment.
What sets Body Groove apart is its emphasis on embracing your unique style and having fun while moving. It's about moving in a way that feels good to you.
Body Groove offers a safe and inclusive space for dancing, whether you're an experienced dancer or just love to move to the beat.
Finally, I can recommend you this app as it offers a comfortable way to start dancing and lose weight at the same time.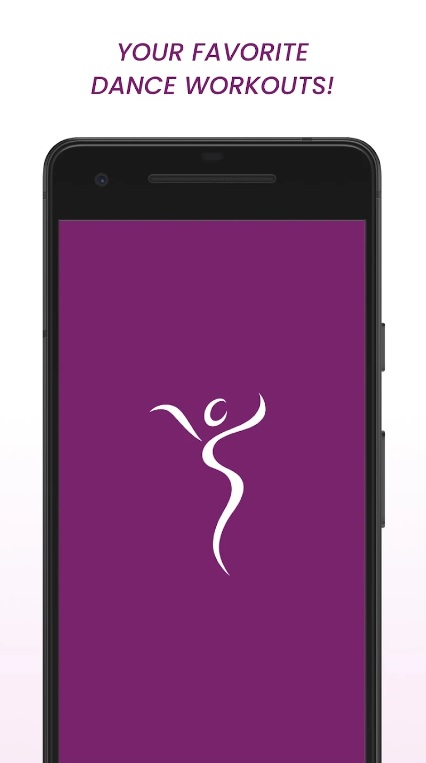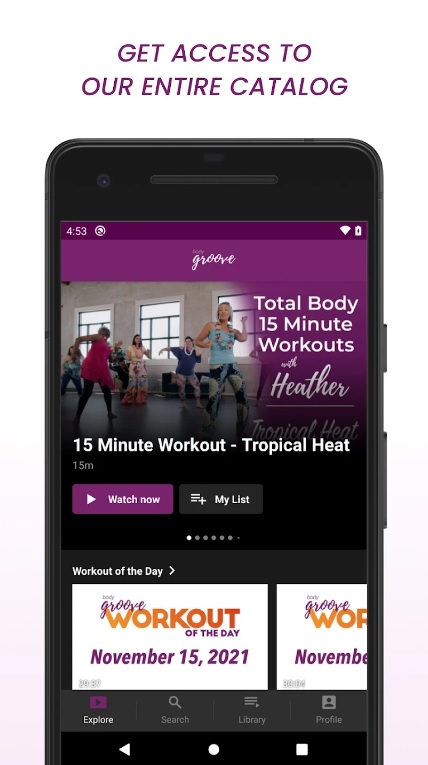 Koros
Koros is a delightful and dynamic mobile application that offers an exciting platform for dance enthusiasts to express themselves, learn new moves, and connect with a vibrant community of dancers from around the world.
Beyond just dance tutorials, Koros fosters a sense of camaraderie among dancers of all levels. It encourages users to share their dance videos, connect with fellow dancers, and participate in challenges and events that celebrate the art of movement.
By offering a supportive and inclusive platform, Koros empowers individuals to showcase their unique dance styles and celebrate their passion for dancing.
To sum up, Koros is a good way to elevate your dance journey, spread positivity, and remind you that dancing is not just about the steps.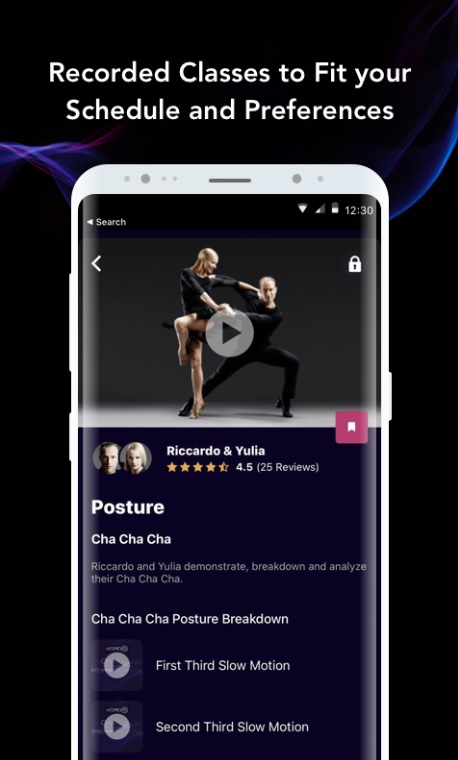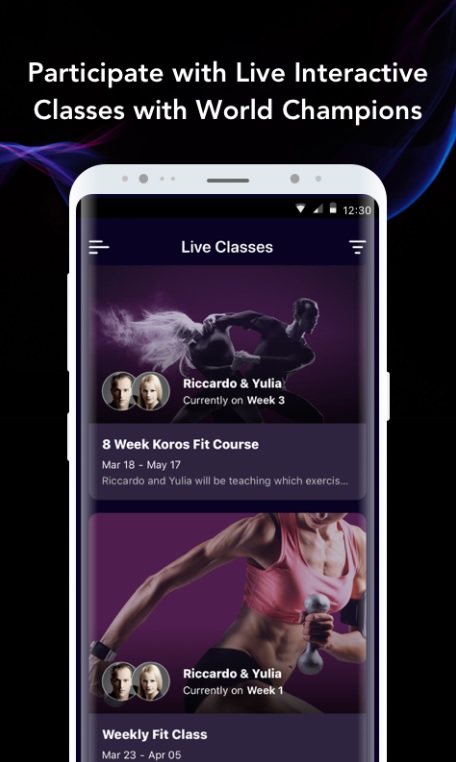 Learn Dance At Home
Learn Dance At Home is an engaging mobile app designed to bring the joy of dancing right to your fingertips.
At Learn Dance At Home, you can explore a wide range of dance styles, perfect for beginners and those seeking to enhance their abilities. Discover the moves that speak to you and master them with ease.
It encourages physical activity, boosts confidence, and promotes creativity. The app provides step-by-step instructions and demonstrations, ensuring that learners of all levels can follow along and improve at their own pace.
Finally, you can use the lessons that this app offers and become the best twerk dancers.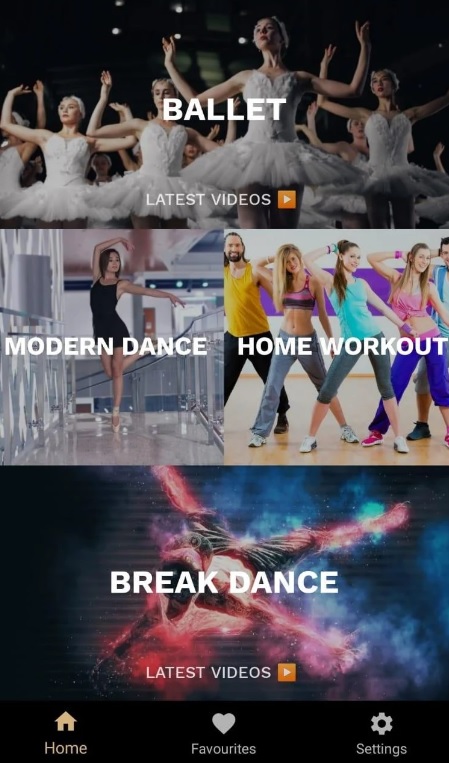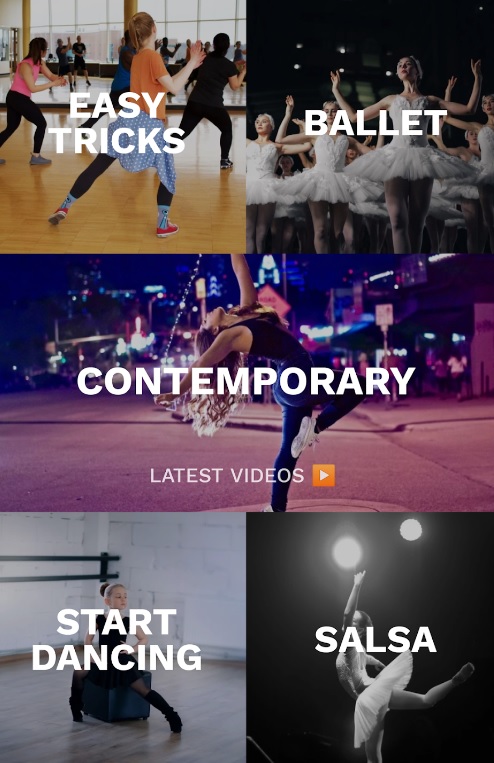 Butt Workout by 7M | Booty App
It is highly unlikely that you will be able to dance Twerk like a goddess with a flat butt. That is why knowing simply the technique is not enough – you need to work out as well. This Butt Workout by 7M will help you to grow a beautiful booty for dancing Twerk in its best kind.
There are several sections with different workouts (you will be surprised but all of them are for your butt). Each section contains a number of videos – each video is a separate workout session. All the tutorials are accompanied by the trainer's voiceover, so you would do the right technique and stay motivated.
Another cool aspect of Butt Workout by 7M is that each session lasts only 7 minutes – yes, it is possible to get a better-shaped butt even for this little amount of time! Moreover, it means that excuses "I got no time" are not excepted anymore. Get the cool butt with this app and dance the best Twerk!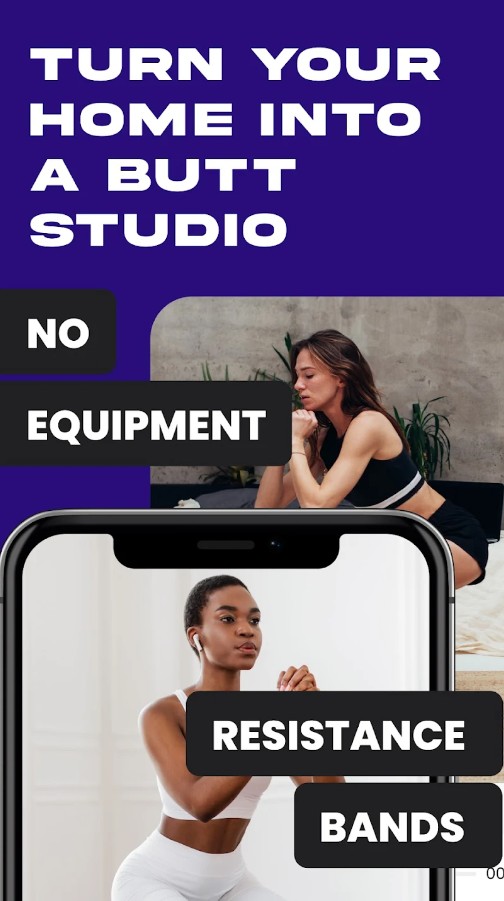 You may also like: 15 Free Party Game Apps for Android & iOS
Deezer
What is the most important part of each dance? Right, that's the music! Obviously, for such hot and fun dance as Twerk, you will need something cocky, teasing, and pumping. Hip Hop music will be perfect – songs by Cardi B, Migos, Tyga, Iggy Azalea, Snoop Dog will be the perfect playback for Twerk.
Deezer is the free music streaming app where you can find all the songs mentioned above. You can search for songs by an artist or by the title. The advantage of Deezer comparing to other music streaming apps like Spotify, Google Play, or Apple Music is that Deezer is completely free.