Yoga has been practiced for more than five millennia. In General, yoga improves not only the physical capabilities of the human body but also contributes to the spiritual development of a person, his enlightenment.
By immersing themselves in meditation, mastering asanas, and practicing pranayama, yoga students achieve unity of soul, mind, and body, and learn to direct their inner energy to creation.
When it's summertime, it's cool to do yoga outside. Explore the best location using our best land surveying apps.
We recommend the app Yoga-Track Yoga, it will help you inculcate the habit of yoga. Why this app? This is the most convenient app you have ever seen! It is as a coach, but on your mobile phone!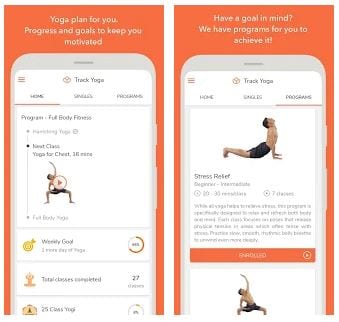 The app is suitable for beginners, as well as for intermediate and advanced users, you can choose your level in the menu of the app. If you are just making your first steps in the world of yoga, the app will be your best friend in this way.
The app provides very detailed videos of all the exercises, everything is very accessible and clear, the interface is simple. All exercises are shown on the big screen in HD quality. Your progress is monitored, you can practice at your own pace doing classes regularly.
The app allows you to create your lesson plan and the app will send reminders about the next lesson to achieve your goals faster. Also, you earn free Kriya points for each class you practice. Use these points to unlock premium content.
The app was created by experts, so even advanced users will find the program for themselves.
Poses can be managed by levels and categories. Yoga classes are grouped to help you achieve specific goals like flexibility series, fitness, yoga workout, etc. Flexibility classes make us flexible and our muscles elastic. Yoga full-body classes form a royal posture-fights curvature of the spine, strengthens the supporting all muscles.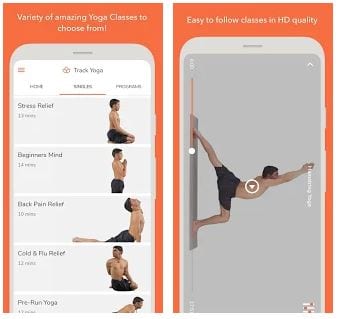 If you have digestive problems, stress, or other health problems, yoga also can help. Just choose the appropriate category. Regular practice reduces the risk of developing certain diseases.
It normalizes blood pressure, the work of the cardiovascular system, the digestive tract, the lymphatic and immune systems, regulates blood circulation, and prevents the development of diabetes.
With this app you can do classes, where and when is convenient for you, because have special programs for those who like spending much time in bed in the morning – bedtime yoga, for those who work – after work yoga, and for those who want to work out away from home – travel yoga.
Are you familiar with the creator of this app? She is a famous yoga teacher. Use these apps to find her blog and stay closer to yoga.
You can practice any style of yoga: pure yoga, pranayama, yoga breathing, weight loss, yoga for depression, yoga fitness, yoga asanas, hatha yoga, vinyasa yoga, yin yoga, ashtanga yoga, core yoga, power yoga, Iyengar yoga, and Baba Ramdev yoga. Download the app and make sure that all styles of yoga are developed with high responsibility and quality.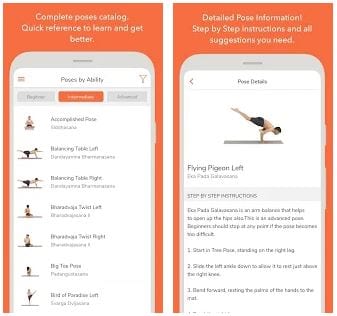 As we have already said, yoga is not only physical exercise but also exercises for your mental development. That's why the developers have paid great attention to breathing techniques, meditation music to customize you on a productive day, reduce stress, or improve your sleep quality.
You can always find the best yoga music on YouTube. There are special apps that help to play the YouTube videos in the background.
We believe, using this app you can make yoga a part of your routine life! As an experienced coach, the Yoga-Track yoga app will not let you get bored during the classes, there are so many different styles and variations of classic poses.
This practice is significantly different from cardio exercises and exercises in the gym and affects the body gently, gradually, but effectively!