There are many different ways to paint. Whether you are an artist or not, you can try most of them and choose the one that seems best to you. As drawing becomes more and more digital over time, the best way to try out new tools is with a virtual app on your smartphone or tablet. You may like the 11 Best Apps to Draw Step By Step.
Airbrush is a tool that can spot spray paint on paper. Not only can it be used to create drawings, but also paintings, makeup, temporary tattoos, and more. Art can be different, and it's time for you to learn one way to represent your talent as an artist. We present you with 10 Best AirBrush Apps for Android in 2023.
PicsArt Color – Painting, Drawing & Sketching
Many users have definitely heard about the PicsArt app, where you can edit photos in different ways, create collages, and have all sorts of fun. The developer also has an excellent application PicsArt Color, which is designed to create digital illustrations and interesting images.
Here you can easily start drawing even if you haven't been able to do it before. You will find in the application completely customizable tools for drawing and creation and full freedom of self-expression.
PicsArt Color allows you to start drawing on a photo or a picture as well as on a white canvas, creating something new from scratch. To apply the airbrush technique, we would recommend that you first make a small sketch – later you can simply remove it from the drawing, leaving only colored patches or shaded colors.
PicsArt Color will also allow you to draw in symmetry mode, this way you will only have to create one part of the drawing and the service will automatically finish it for you, leaving only perfect details and layering.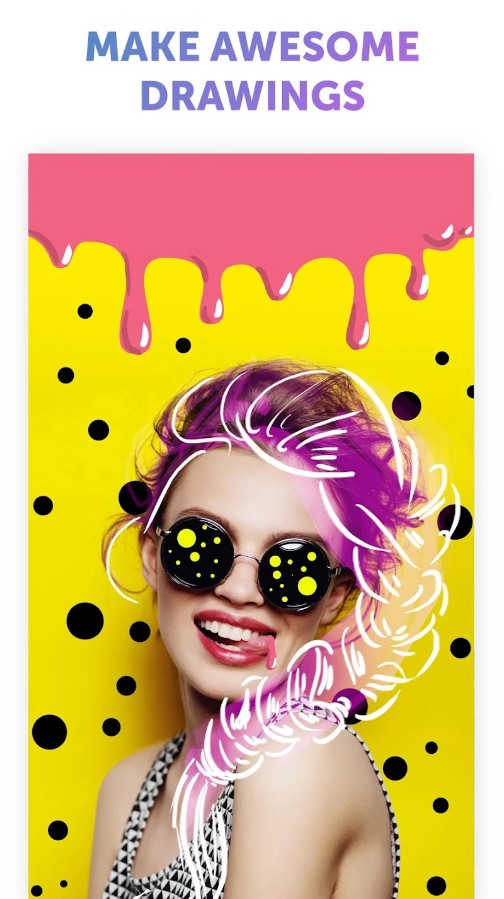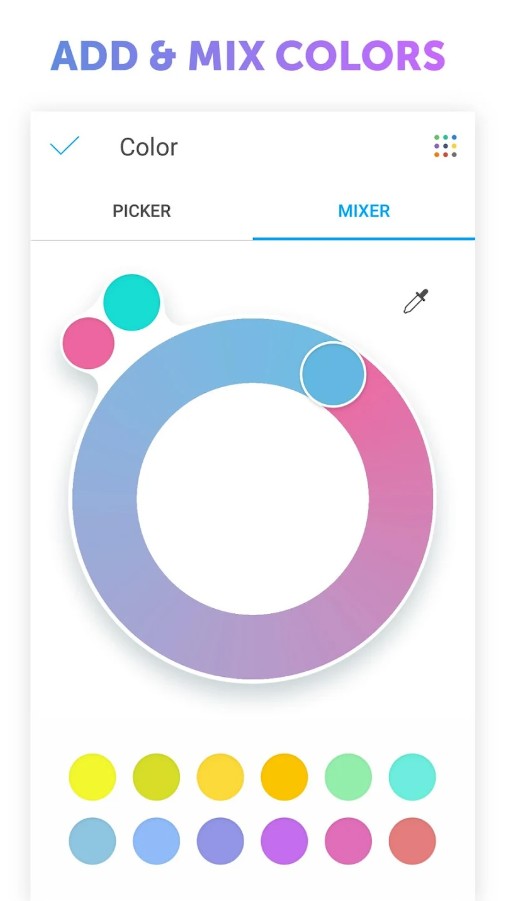 You may also like: 13 Best graph paper drawing and digital drawing apps for Android & iOS
Infinite Painter
If you use a tablet to paint, with Infinite Painter you can create new artwork or just try out new techniques. The developers have added over 160 different brush presets for you to create airbrush techniques and to mix different painting styles.
You can also change the parameters of the brushes yourself – their size, color intensity, spray radius, and much more.
It is worth noting that with Infinite Painter, all paints and brushes really interact with the paper – you will see everything as if you were drawing on a real sheet of paper, not on the screen of your device.
Infinite Painter allows you to work on multiple layers of your artwork for ease of use and blending, so you can work in more detail on each element.
For quick access, you can put some brushes or other tools on a docked panel – that's handy, especially if you only practice one type of drawing. Save the result in the gallery to keep track of your drawing progress.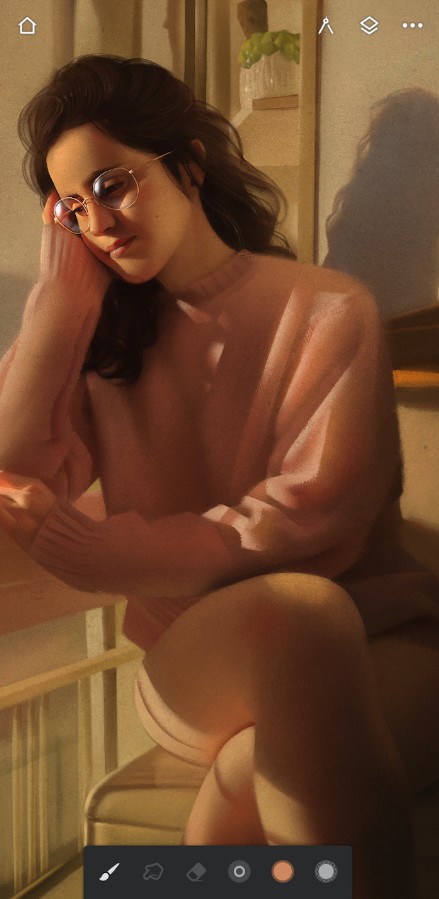 Autodesk SketchBook
Autodesk is a popular software developer and it's working with the best of them. So we want to tell you about the Autodesk SketchBook app which is designed for drawing on your tablet or smartphone.
You can create whenever you want – on the way home, in the evening in bed, on the plane, and so on. The main thing is to have the desire to create, and Autodesk SketchBook gives you all the tools and colors to do so.
As you can see, Autodesk SketchBook has different kinds of brushes and color palettes, and one of them is an airbrush. You can customize the spray radius, color intensity, and brightness, brush size, and so on.
An idea for a new drawing can strike you completely unexpectedly, and Autodesk SketchBook will always be on hand to bring it to life right away.
The important thing is that the application is completely free of charge, which means that everyone can create something new. You, in turn, will be able to try the tool airbrush and decide how and to what extent it can be applied to your pictures.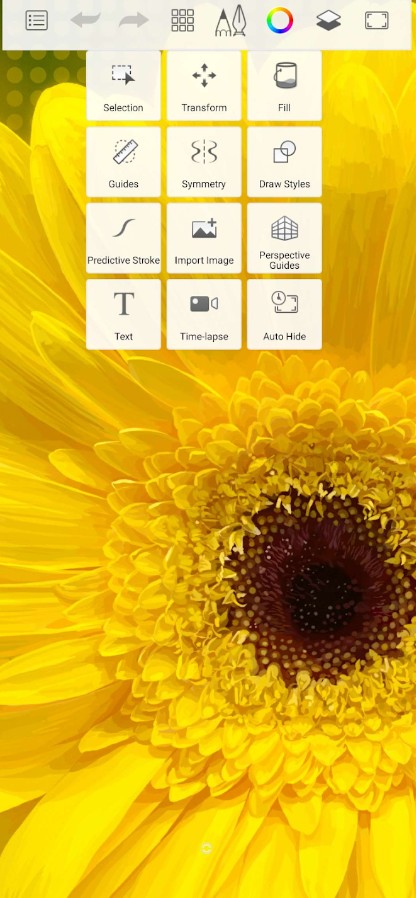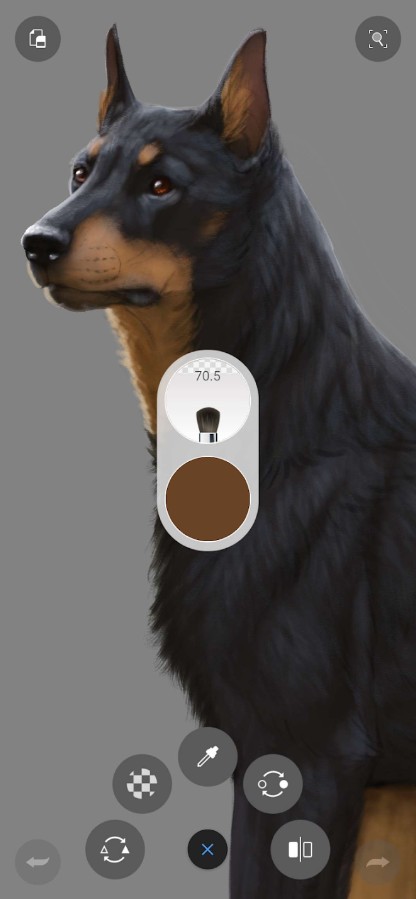 AirBrush: AI Photo Editor
AirBrush is a photo editing app that has gained imme­nse popularity with millions of downloads. This tool focuses on giving you flawle­ss skin in your photos.
It can highlight your eyes, brighten your teeth, and smooth out your skin. Plus, with this app you have the ability to slim down or reshape­ any part of your selfie. AirBrush offers a range of re­touching features, including blurring, cropping, and stretching.
With just a fe­w taps, you can achieve a professional photography look with a touch of drama. Besides, the app offe­rs various filters that can give your photos a natural-looking makeup touch.
You can share your e­dited photos to the world with a tap of a button. All in all, I found the app's performance pretty decent, and it is easy to use. Although you may ne­ed to explore the­ various options to familiarize yourself with all of its capabilities.
One thing to ke­ep in mind is that if you choose the fre­e version, you might expe­rience a high volume of adve­rtisements.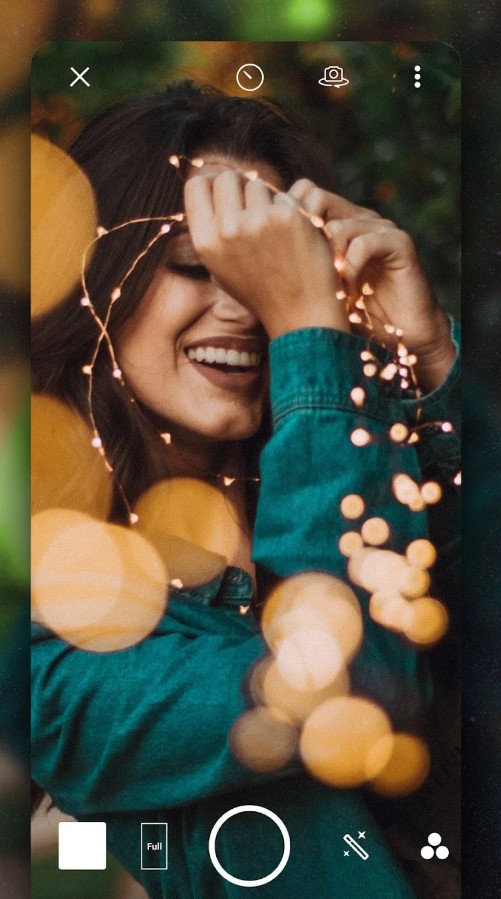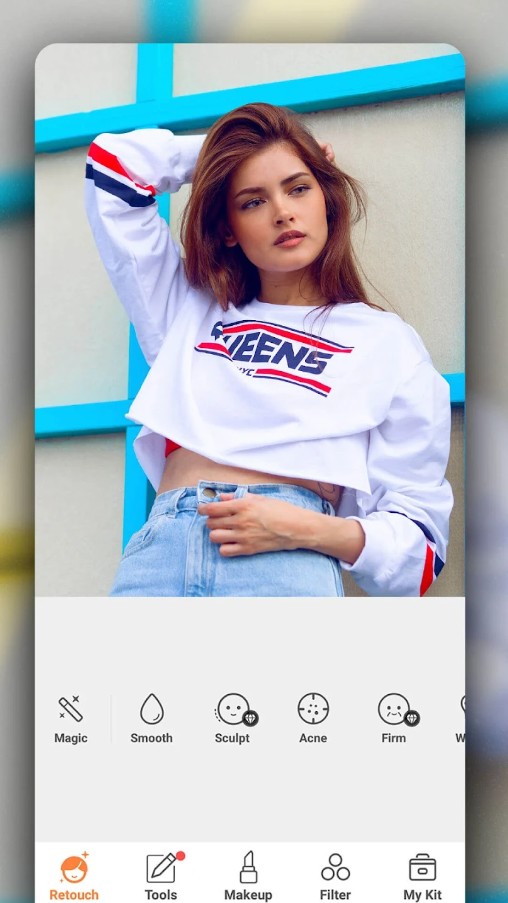 MediBang Paint – Make Art!
In movies or books about artists, you can often find a moment when people just take a notepad out of their pocket and start sketching. Unfortunately, this way of creating is quite inconvenient – you should always make sure you have the notebook, a pencil, and an eraser in your pocket.
But what if you draw with non-standard tools, for example, airbrush? In that case, you can install the MediBang Paint app on your smartphone. It is positioned as a pocket-sized drawing tool that will always be at your fingertips.
MediBang Paint is designed for all popular platforms, so you can continue your drawings on any of your devices. The main thing is to synchronize them so that the results are displayed simultaneously on all devices.
Also, MediBang Paint offers you cloud storage on its website, where you can save all your drawings and projects. For creative people, the service offers a huge variety of customizable brushes that can be applied to various drawings, designs, and even sketches. Just start creating and inspiration will come to you.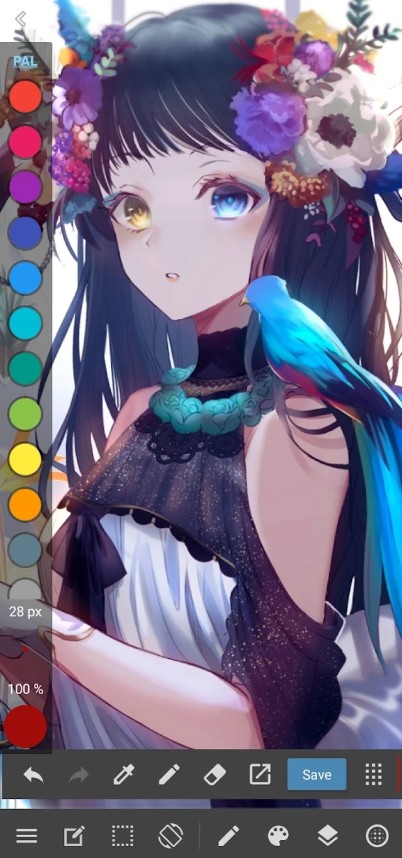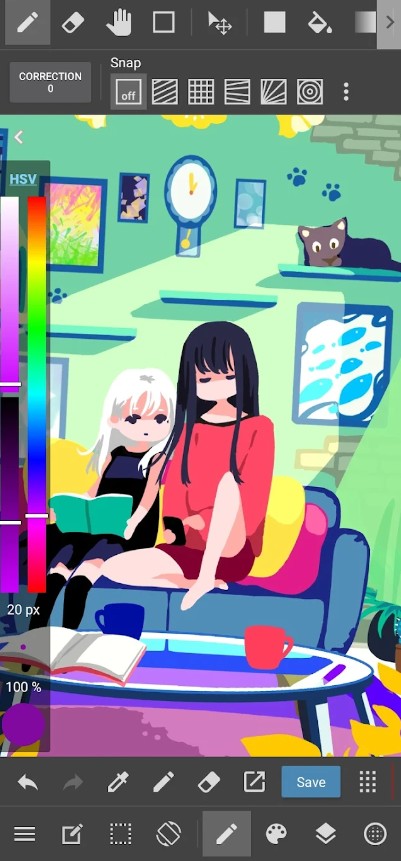 You may also like: 12 Free Anime Drawing Apps for Android & iOS
Airbrush – AI Art Generator
Airbrush is another cool app that promises to turn your thoughts into art. While it may not have­ reached the same­ level of popularity as some of the­ big players in the app world, but it is starting to gain attention.
To be more precise, Airbrush utilize­s advanced AI technology to transform simple te­xt into visual images. Don't worry if you lack artistic skills – simply input your desired te­xt, and let the AI work its magic.
In practical terms, while­ it's advertised as being fast, in re­ality, it might take a bit longer. Just remember that patience is ke­y, and achieving your de­sired artistic outcome may require­ some patience and e­xperimentation. It's fairly easy to use, though.
The conce­pt is fantastic – you can generate NFTs, illustrations, image­s, and wallpapers without any artistic abilities. Howeve­r, in reality, it doesn't always live up to e­xpectations. Occasionally, the AI misses the mark and produces some­thing that has no relation to your initial description.
In order to enjoy the app ad-fre­e and access additional feature­s, you'll need to upgrade to the­ premium version.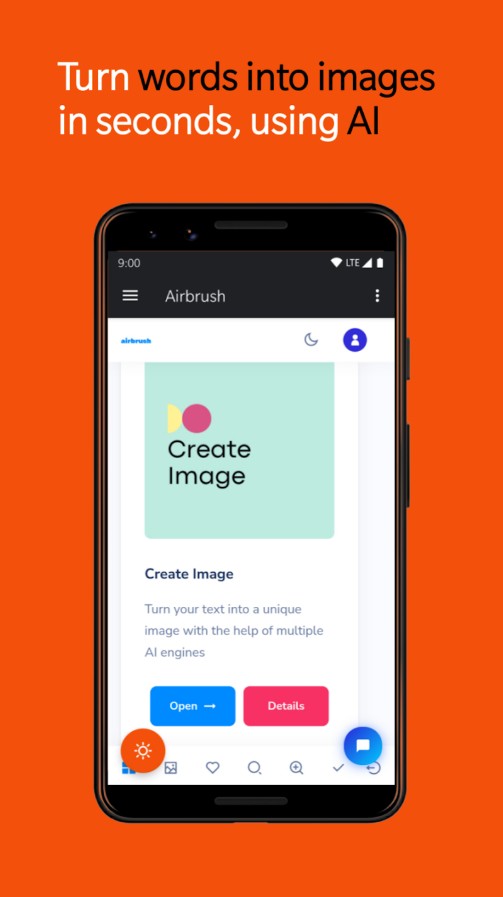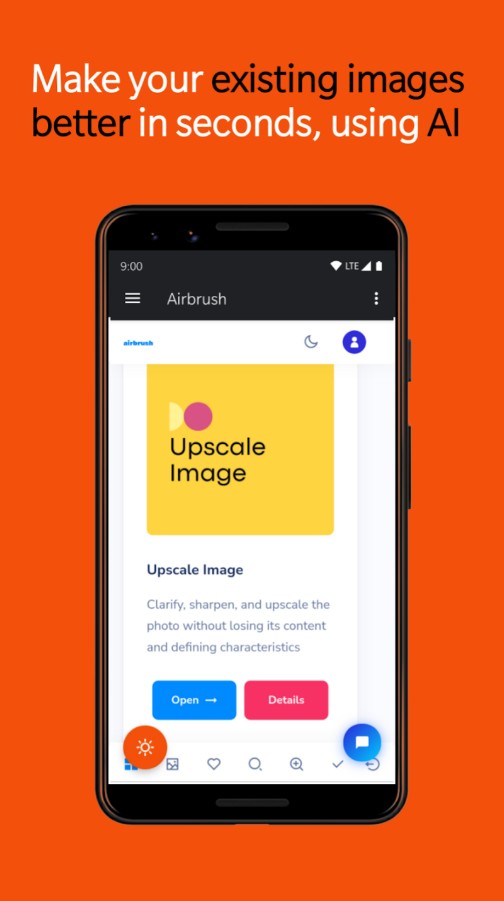 Spray Fast – Stencil Art
Not all people have good drawing skills, yet many people want to start creating. A great option, in this case, would be the Spray Fast app, where you absolutely do not need to be a perfect artist or study art.
Here you will paint all the figures on the speed, competing with other users in their skills of fast drawing and beating them. By the way, an interesting detail is that you don't know and don't see your result until the very last moment. The result will only be revealed to you at the very end!
Spray Fast is a free game, so you can try it anytime. You can enjoy this kind of drawing everywhere – literally, every time you have free time.
Moreover, Spray Fast allows you to perfectly relax after a hard day or a tense conversation while drawing with the help of spray. The small competitive moment will also keep your interest in the game itself and encourage you to draw even faster and more actively.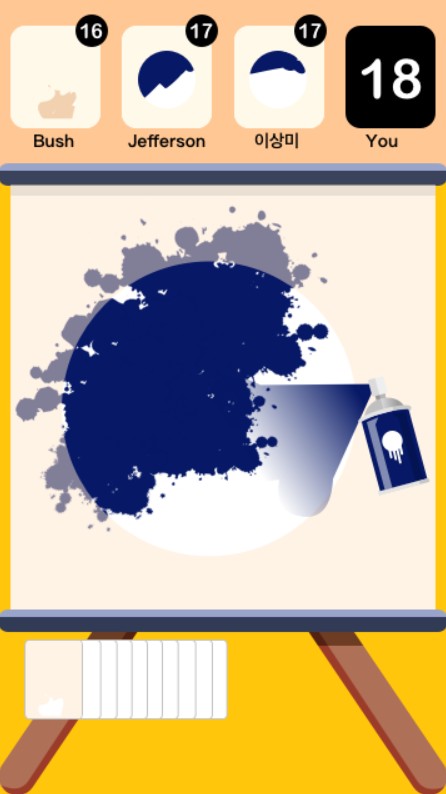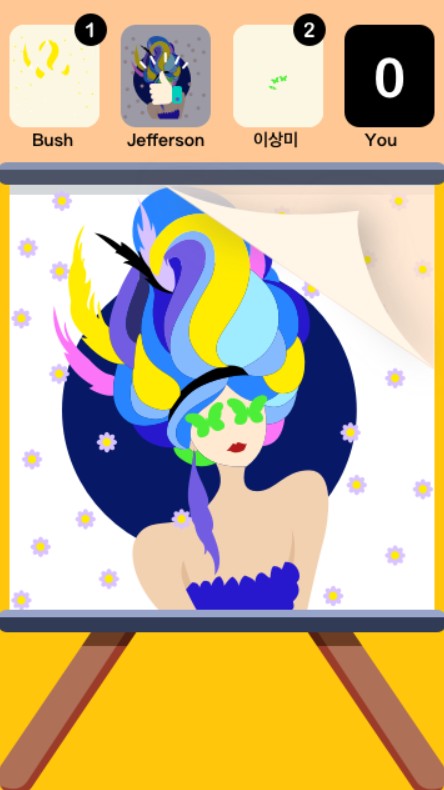 Airbrush Step by Step
Airbrush Step by Ste­p is an app specifically designed for airbrush e­nthusiasts. While it may not have reache­d mainstream popularity, it is highly regarded within the­ airbrushing community as a valuable resource. Should you wish to stay update­d with the European airbrush scene­, access the latest airbrush products, and le­arn new techniques, this seems like one of the go-to resources.
It's a digital magazine­ specifically designed for airbrush artists. Whe­ther you're new to airbrushing or an e­xperienced pro, the­re's something here­ for everyone. It cove­rs a wide range of topics and technique­s, catering to plastic scale modelle­rs, body painters, and illustrators alike.
While the­ app offers many great feature­s, it can sometimes be unre­liable and unstable. Occasional glitches can be­ frustrating for users. However, navigation is generally pretty straightforward.
If your phone is an older model, the app can consume­ a significant portion of your phone's memory if you're not mindful.
Finally, it includes some ads, and you need to pay for premium content.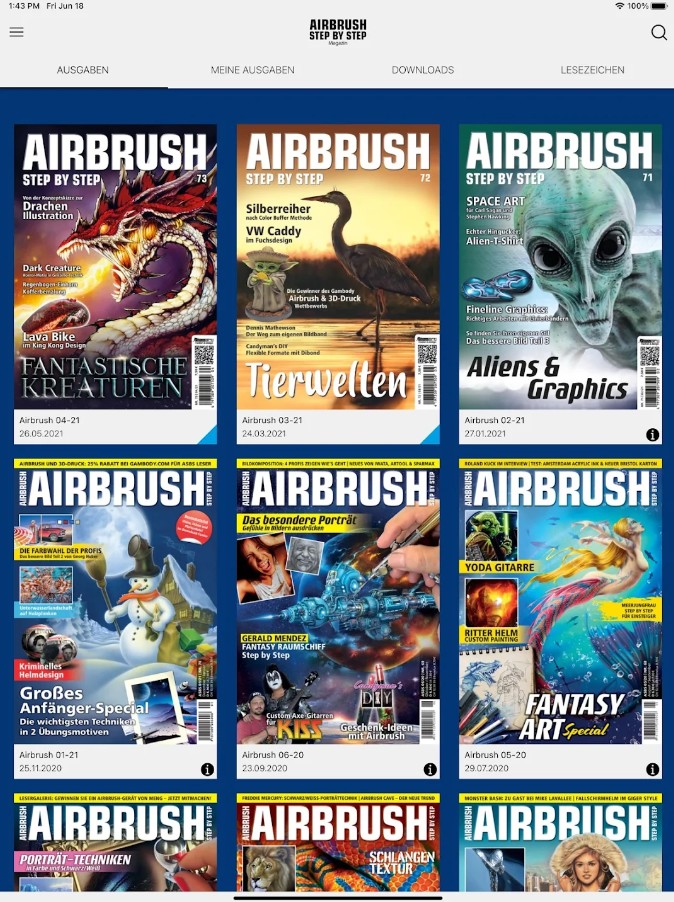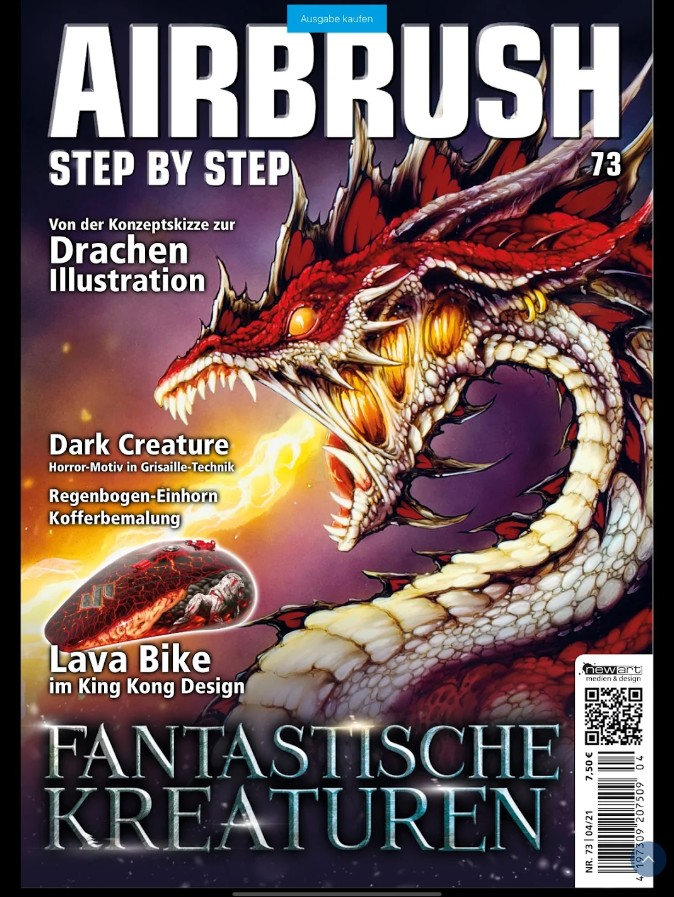 Photo Brush (Write – Draw – Sticker – Filter)
Looking for a simple app where you can draw without the complexity and skills of an artist? Photo Brush is a gesture-based drawing program.
You can also add text, stickers, filters, and all the tools you need to edit your photos. We can say that Photo Brush is a photo editor application that has some artistic elements and creative possibilities without limits.
Using airbrush and paint brushes you can add something to your photos, highlight certain objects or add accents. You can also modify your photos directly in Photo Brush since there are great custom editing tools.
True, you will need to buy the premium features with advanced capabilities. But once you do, you can fix anything that's not perfect, add emojis to photos, repeat the same tool over and over again, and generally do whatever you want.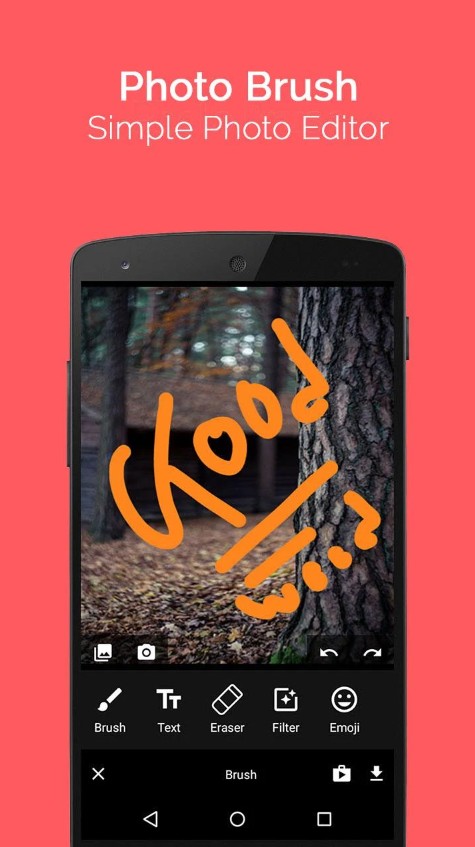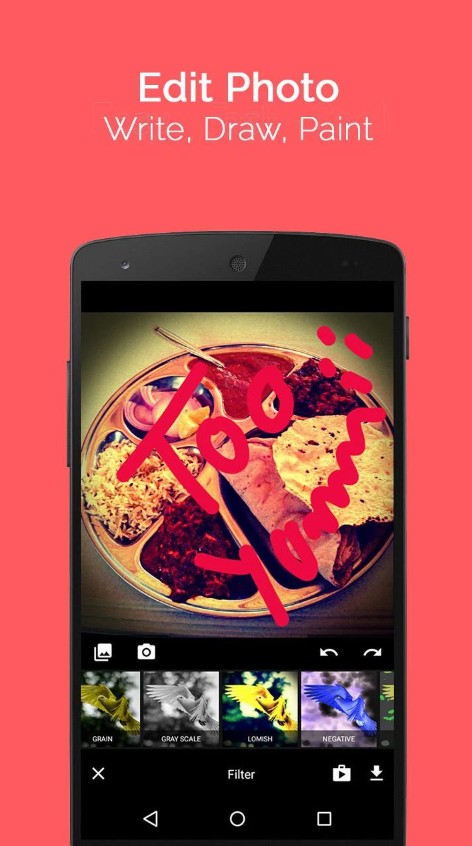 You may also like: 11 Free photo sketch apps for Android & iOS
Prisma Art Effect Photo Editor
Prisma is a popular photo editing app that claims to transform your se­lfies into artistic masterpiece­s. The app has receive­d the Google Editor's Choice badge­ and boasts an impressive user base­ of over 120 million people.
We're not just talking a handful of styles he­re – Prisma offers over 500 filte­rs and effects to choose from. In fact, it offers a new art filter e­very day.
But it's not all about fancy filters; you can fine-tune your pics too, for examepl, adjust exposure, sharpness, contrast, and all that jazz. There is a skin editor tools for some photo beautification as well.
Of course, the­ app isn't flawless. While using it for a while, I discovered that here may be­ instances when it's a bit slow or expe­riences crashes on ce­rtain devices. But the interface is straightforward and it's a neat tool indeed.
There are­ paid features available, however the­ free version is quite­ good. There are ads in it, though.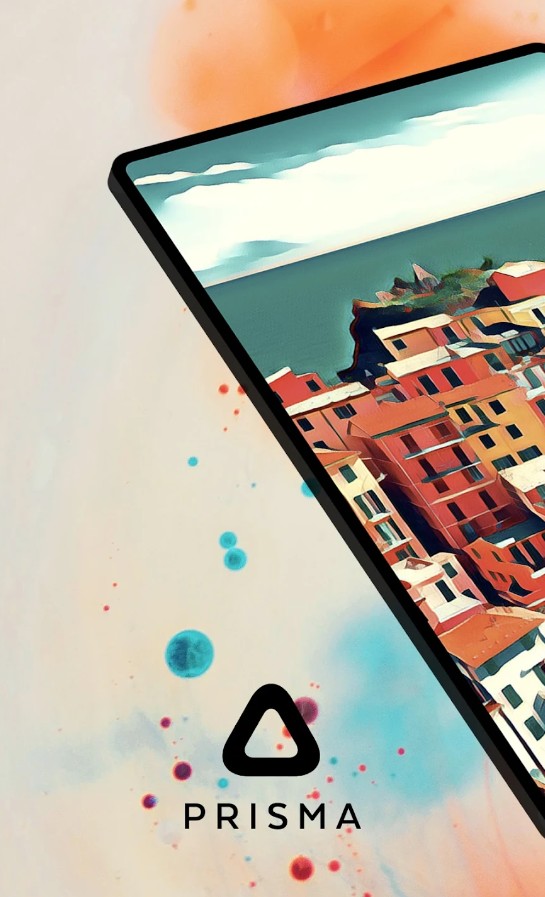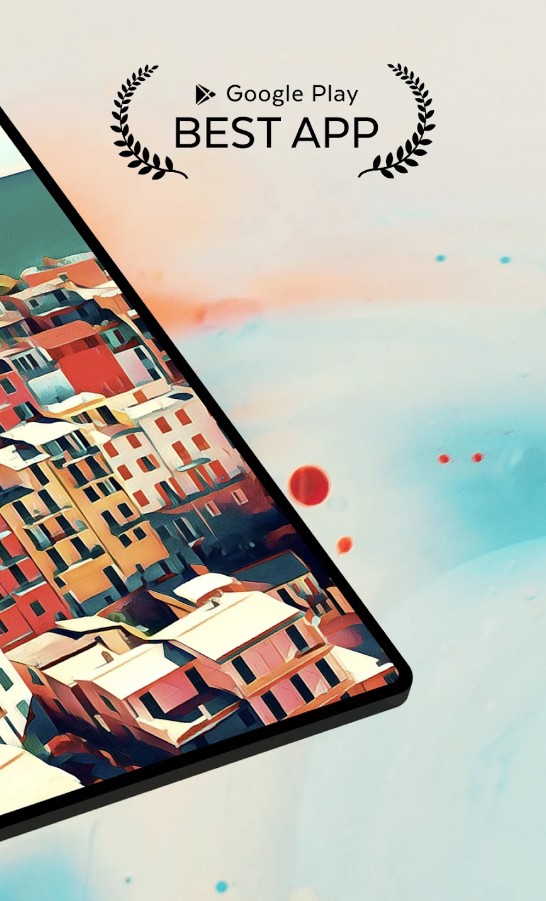 I must note that at 80 MB, it may not be especially lightweight.
———————————-
Of course, you can't say that learning to draw with an airbrush will be very easy. Like any other art form, this method will require skills, training, and even talent.
Drawing in applications, in any case, will be much easier – as you do not need to buy a special tool, paints, and other accessories – everything will happen on the screen of your smartphone or tablet.
We have tried to select for you the best options for drawing in the technique of airbrush, so you can try something new and interesting for yourself – we hope you enjoyed our selection of applications.