The job of an electrician seems to be an obvious one, but in fact, these people often need additional tools to keep track of their work and keep themselves and their customers safe. In the article down below we have found the best apps for electricians and their business development in 2023.
And if you want to explore more apps on this topic, we also suggest you discover our article about the best free electrical engineering apps.
ServiceTitan Mobile
This app is based on cloud software services and was developed for all kinds of handymen contractors – including electricians. As the developers promise, ServiceTitan Mobile will help you to organize your business more effectively and improve customer service.
This is one of the most popular apps among contractors. Moreover, this app is cross-platform, so you will have the access to your information from all devices. All the job history is also stored in the app, so you can access it any time you need it in case you need to improve something.
Here is the short list of what you can do with ServiceTitan Mobile:
Cost estimations
Customer's history storage
Creation of invoices and sending of invoices
Details of services and materials provided
Deadlines for work
Links for payments
Billing terms
The organization of data in the app is its main advantage of it. Moreover, you can delegate the usage of the app to your team (in case you have it). But before downloading the app, make sure that you acquired the licensed version of ServiceTitan – otherwise, you won't be able to use it.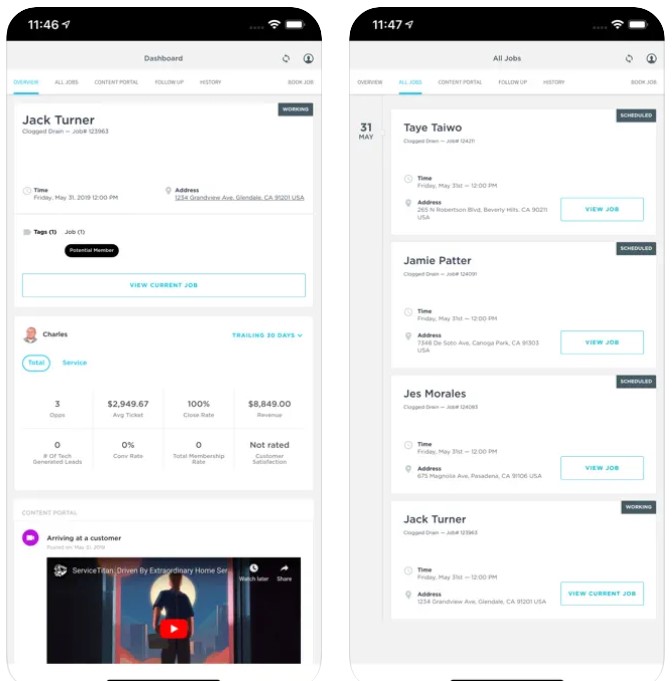 You may also like: 15 Best handyman apps for Android & iOS
FieldPulse
Another good app for all contractors in general – which means it will fit the electricians' needs too. The main goal of FieldPulse is to help them to manage a number of contracts and keep track of the customers' orders and billing.
Just like the previous app, FieldPulse is also based on the contractor's software, so the access to the app can be multi-platform. If you need to do the estimations, create invoices, and collect any other information about the work then this app is for you.
Digital payments are also integrated into the app. Moreover, one of the advantages of FieldPulse is that it can do the calculations including all the taxation required and it can also conduct the profit/loss analysis.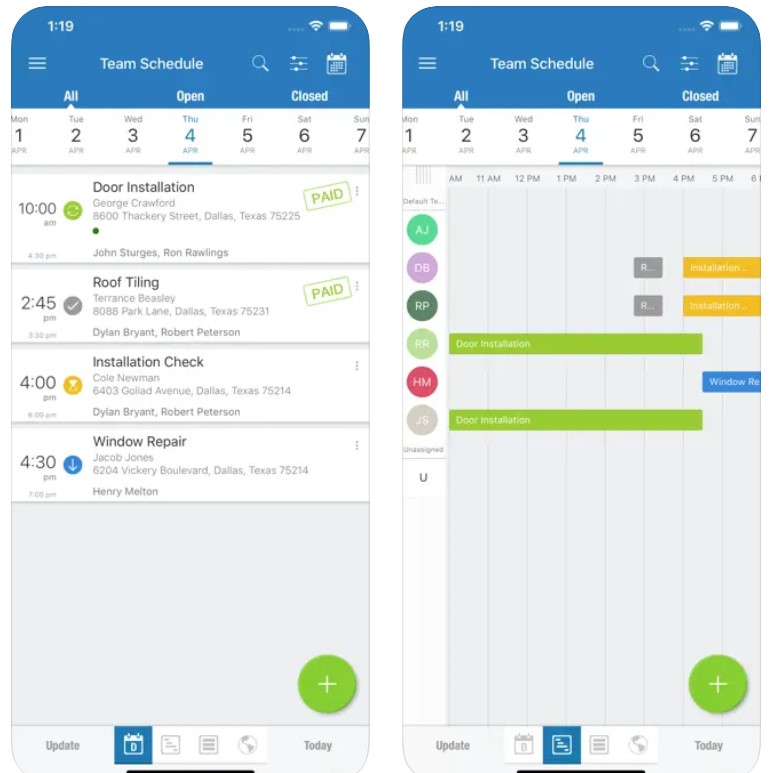 Electrodoc Pro
This app will be much of a help for electricians because it helps them to do all the possible calculations needed in their work. You just need to select the necessary calculation and the formulas pointed out in the app will do everything for you. In Electrodoc Pro you will find such features as:
Resistor ratios
Decibel converter
Voltage dividers
Power calculators
Voltage drop converter
Ohm's Law
Decibel converter
The only thing that we don't really understand is that the app is free for Android users, but for iOS users, it will cost a couple of dollars.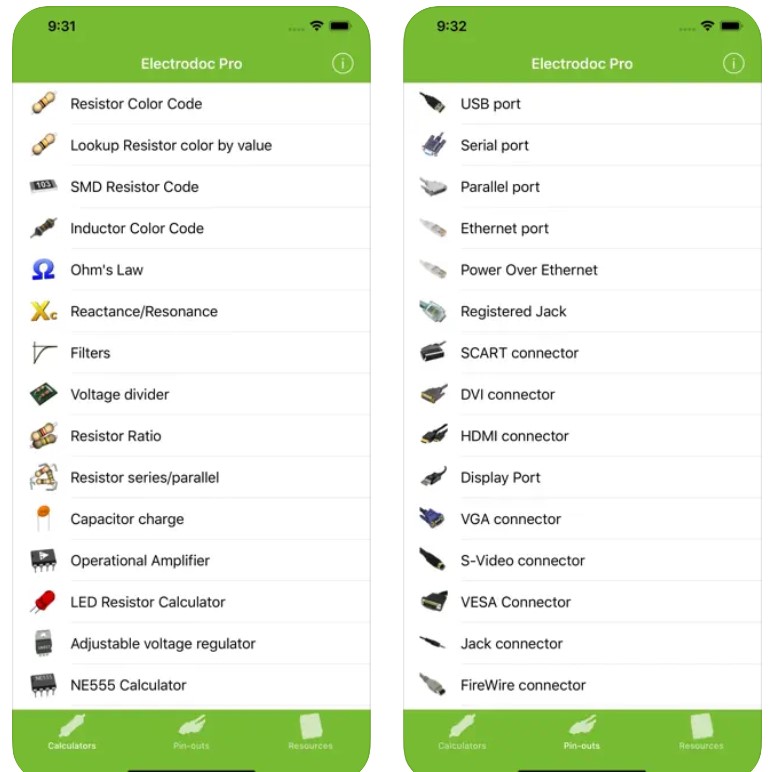 eTools Lite
So in case, iOS users don't want to download the paid version of the previous app, here is basically its analog. Here you will find all the necessary formulas, materials references, and information. We are just going to give you a short list of all the features of this app:
Frequency converter
Resistor color code
Capacitor code
Voltage divider
Resistor for LED
Power calculator for energy usage
The only thing is the interface design is a little bit obsolete, but in all other aspects and calculations, this is a decent app for electricians.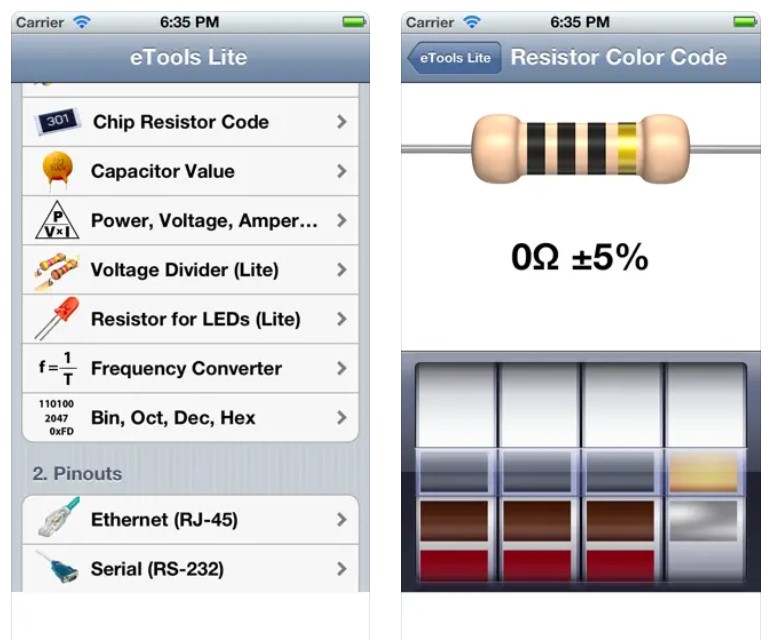 You may also like: 9 Best Miller Welding Calculator Apps For Android & iOS
Calculator for Contractors
Electricians can also use this app which is called "Calculator for Contractors". As it was stated in the previous descriptions, electricians always need to do complex calculations and in order to make that process easier special tools and calls were created.
You just open it, find the formula you need, put in the numbers, and then just tap on the button to get the result. The app is capable of such elaborate calculations as converting amps to watts, calculating drywall footage, roof footage, and many more.
One of the best advantages of Calculator for Contractors is that t has a feature of saving the results, so you don't lose them and can use it later.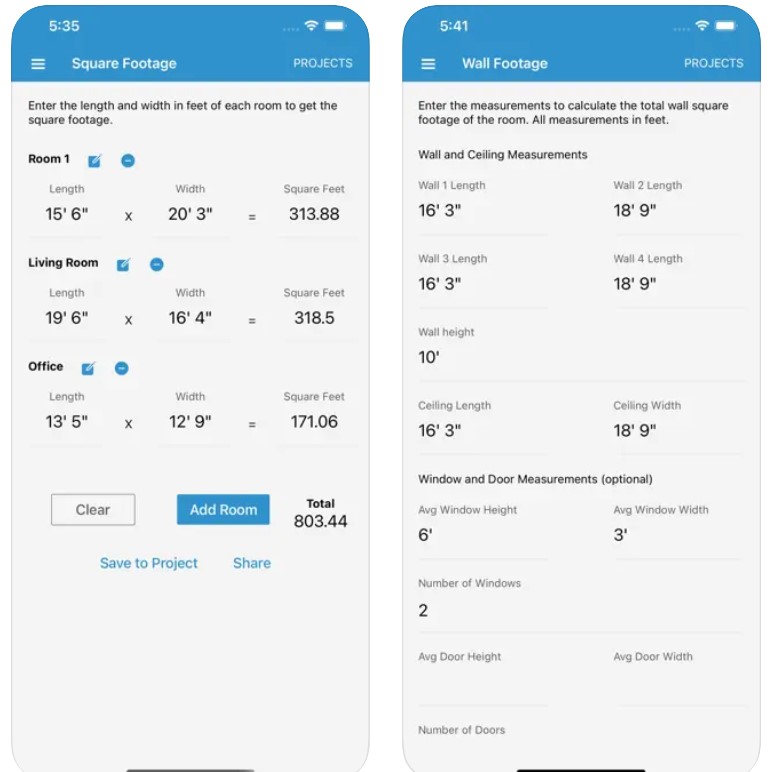 Electrical Calculations
Another type of calculator, but this time it's developed specifically for electricians. Just open the app and you will find the dozens of formulas – all you have to do is to pick one and insert the necessary numbers – and the app will do the rest for you.
One of the advantages of the app is its well-designed interface. It's easy to navigate in the app and even a person who is not an electrician would understand it immediately.
You can always save the result of your calculations and even divide them into categories in special storage. Moreover, you can add comments to them so you don't forget anything. Among the useful features of the app you will find:
Voltage drop calculator
Voltage calculator
Active Power calculations
Reactive Power
Apparent Power
Calculation of resistance
Max wire length
Conduit fill
Motor from three-phase to single-phase
and this is not even a full list. The app is totally free and it has great reviews from users. All in all, this is a type of calculator for an electrician we would recommend.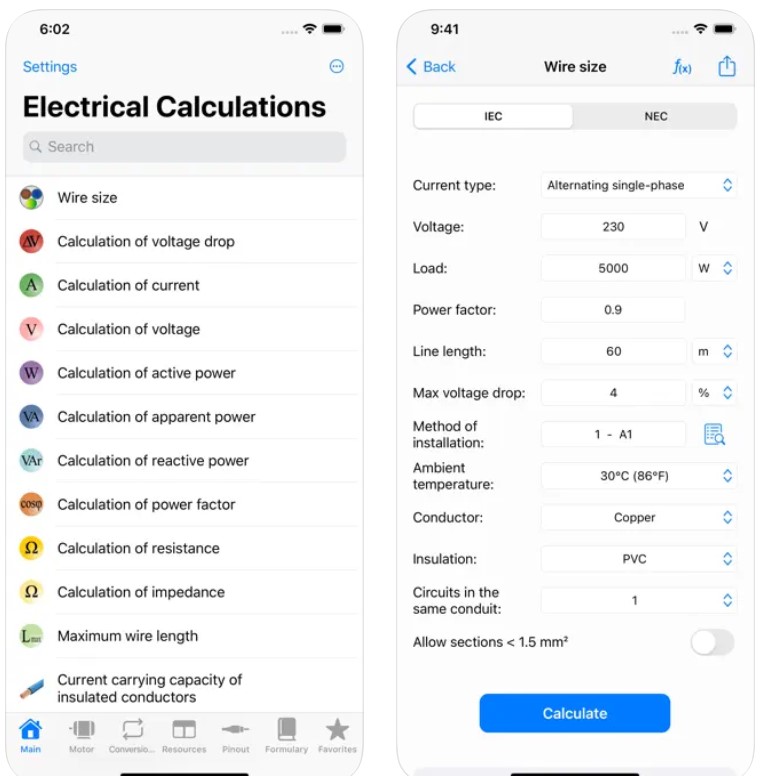 You may also like: 9 Best Algebra Calculator Apps for Android and iPhone
Electrician Handy Tool
This app is more simple than the previous one, but it still could be useful for electricians. Here you will find the voltage drop calculator and a conduit bending calculator that will show the representations of the bend shapes. Moreover, the app can offer the marks which are already calculated to make your work more productive.
There are various types of bending in the app and you can view them all by going into the main menu. In general, the app is simple, but once again, it's completely free and it can be quite useful when you're doing the measurements.