Planning on expanding your lexicon? This article got you covered!
Take a look at our list of the 10 best apps to improve vocabulary for adults in 2023. These apps help you to build up your vocabulary day by day, without spending tons of time studying. Our list includes apps with flashcards, dictionary apps, and even educational games, so there's something for everyone. Let's dive in!
Word of the Day
First of all, there's a vocabulary app that helps you get smarter every day.
It's a handy way to extend your vocab by simply browsing the app and collecting new words. The app provides you with new words and descriptions every day. All words come with clear explanations, pronunciations, and sentence examples, so you're all the way covered.
This one app could replace workbooks and thesauruses that take quite a lot of your daily time. You'll get to view synonyms and the etymology of every word, so it's easier to understand and memorize. And if you have a busy schedule, make sure to set up timed notifications to help turn learning into an everyday habit.
You'll only get one work per day, so you'll get to learn 365 words a year. Herewith, you get to mark the words you like most for easy access. Thus, you'll get to build your own dictionary of interesting words. You can also share the words with mates right away. You even get to challenge your friends with a sharable word game if needed.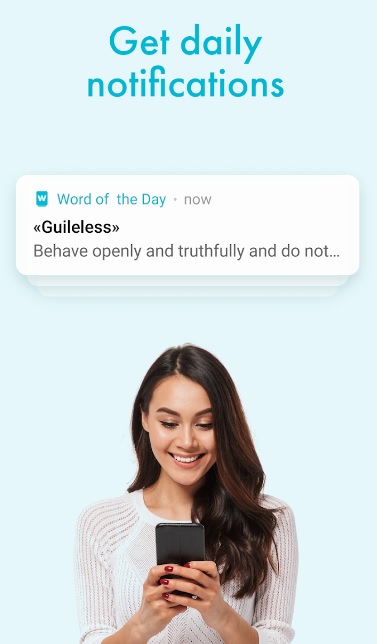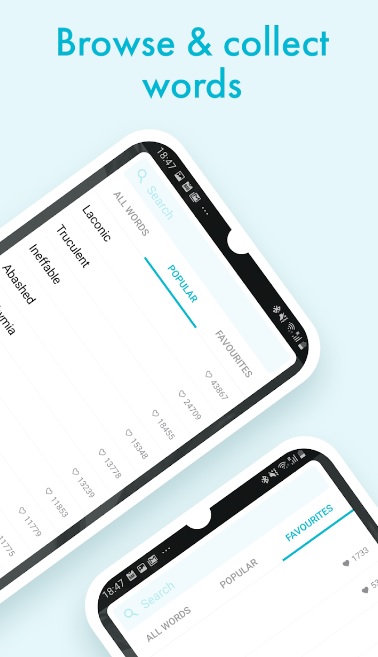 You may also like: 8 Best Word Games With Pictures
Vocabulary – Learn words daily
Next, there's an app that lets you broaden your wording without much effort.
The concept of this app is pretty similar to the previous one. The app will send you new cards every day, so you could expand your word stock without spending hours with workbooks. It covers thousands of words on multiple topics, and you get to choose the ones you're interested in.
Each word comes with a detailed explanation and a sentence example, which is pleasant. More to that, the app lets you add custom words to learn, all you need to do is to fill in the form. You'll get to set up the number of words to learn per day along with reminders that help to make learning a habit.
The app lets you mark your fave words and share them with friends if needed. You may also post the word card on your social media in just a couple of taps. The app is fully free, but there are quite a lot of ads that may get annoying.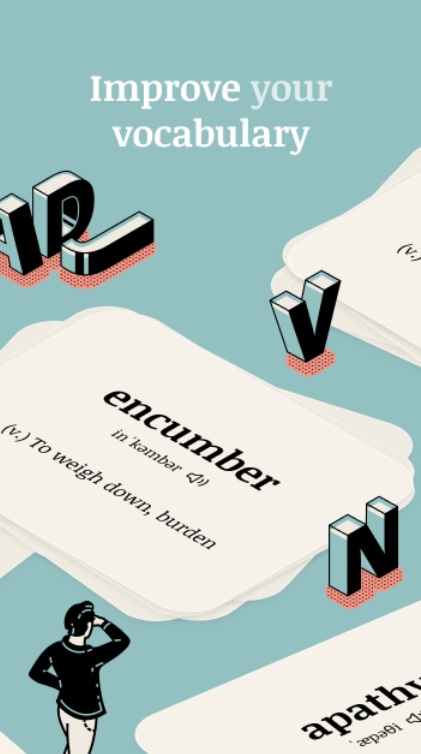 Word of the Day Vocabulary
This is an Android app that helps you build up your lexicon.
This app is a scientific yet entertaining way to learn new words on the go. You'll get to learn one word at a time to make sure you understand and memorize all of them. Each word comes with an in-depth description, pronunciation, and sentence example, so you're all the way covered.
Beyond that, the app comes with a bunch of quizzes that let you expand your lexicon in a fun way. New quizzes come up every day, so there's always a new one to try. You'll also get to learn new idioms, phrases, synonyms, and all that. The app works nicely for both exam prep and everyday use.
All the words get chosen from trusted dictionaries, so there won't be any mistakes or issues. There's also a section of difficult words you can study separately if needed. You'll get to bookmark the words for quick access and share them with friends with one tap.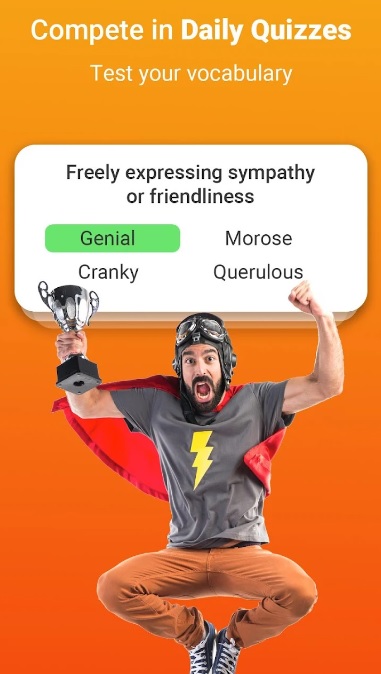 Quizlet
It's a language-learning app you can use to grow your lexicon.
This app features plenty of study sets for various topics, so you can pick the one you're interested in. To be more precise, there are over 500 million sets to pick from, and there are lots of options for vocab build-up. Other than that, there are sets for chemistry, math, lay, literature, and more.
The sets get made by teachers and students, and you'll get become some kind of expert. As you may guess, you get to add your own sets as well if you have smth to share with the world. Speaking of vocab sets, most of them come in the form of flashcards, which is quite handy.
You get to save multiple lets and make a line for future study. The app comes with a spaced repetition tool, so it will give you the same cards several times till you memorize them. Plus, the app covers a pack of textbooks you can also use for studying.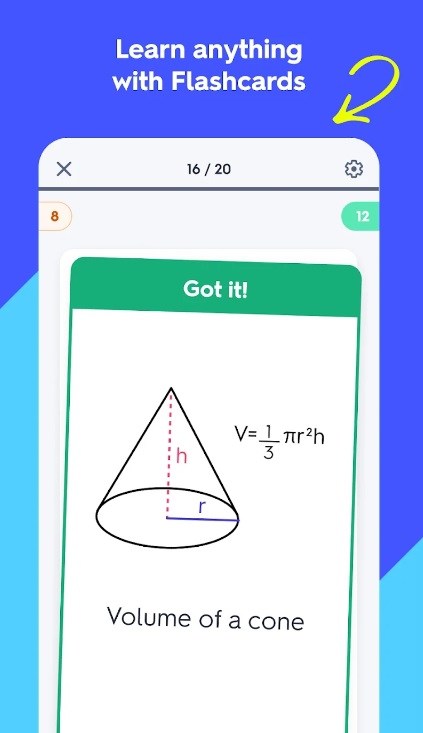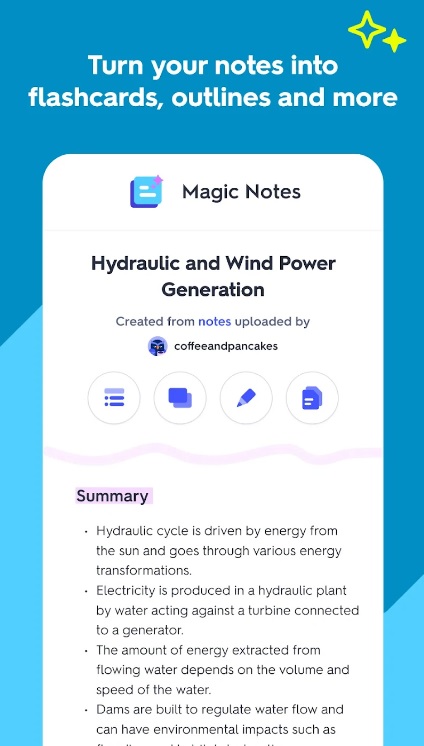 Check also: 8 Best Free GRE Preparation Apps
Lingo Legend
This game is a new, fun way to learn a foreign language if boring classes and endless grammar rules are not for you.
You will learn a lot of new words fighting bosses in the fantasy world. Also, to go to the next level it is necessary to successfully pass the test on the knowledge of phrases.
Besides, you will be very smoothly immersed in a new language through battles with enemies.
During combat, you have to choose a special card with one of the types of strikes. Each beat is a new phrase, which is voiced by the speaker. This way you learn the meaning of the phrase, its spelling, and pronunciation.
You are invited to complete additional quests to get more rewards and coins with which you can create new weapons or purchase upgrades. Every action you take in the game is aimed at learning a foreign language.
Customize your character, go through an exciting story and start speaking Chinese, French, Spanish or other languages fluently.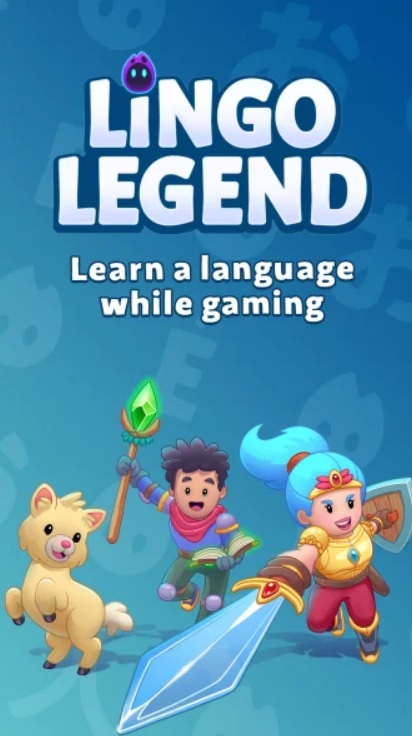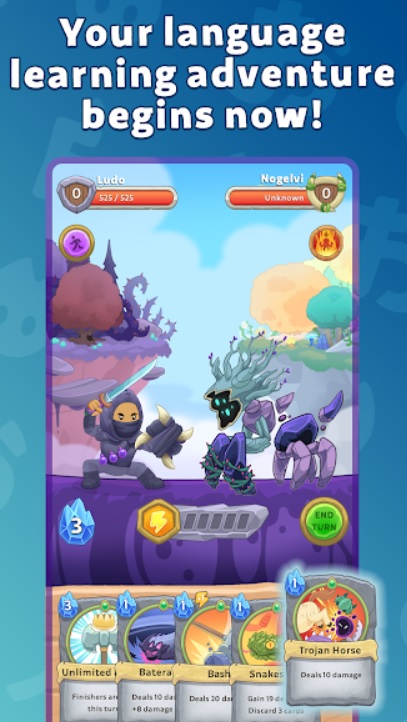 Vocabulary.com
This is a word-learning app that lets you boost your wording.
This app is a full-on study system based on the world's smartest dictionary. Its main goal is to help you master new words in a game form. The app doesn't take much of your time, and it's quite fun to use, so you won't get bored with it. It uses a smart algorithm to pick up personalized learning programs, so you could study efficiently.
Overall, you'll be able to learn over 15K new words and practice their usage right away. Along with standard word cards that give you sentence examples and definitions, the app also covers mini-games for you to practice and check your knowledge.
For instance, you'll be given a scene or a short paragraph with a highlighted word, and you'll need to pick what this word means. Sounds simple, but the sentences may get tricky. The app keeps track of your answers and compares them to other users, so you can estimate your progress.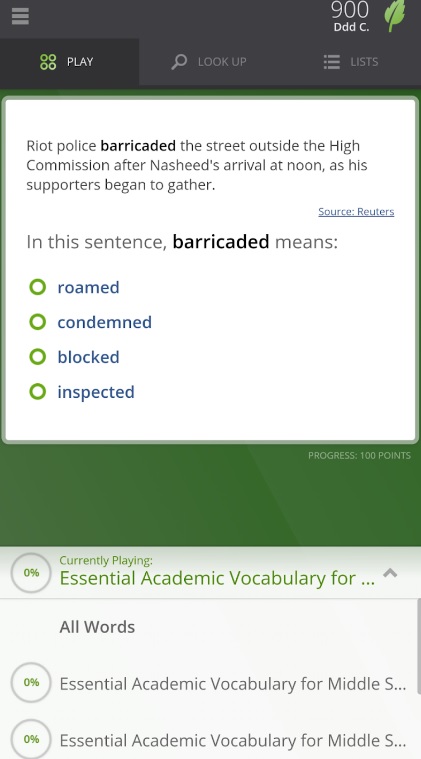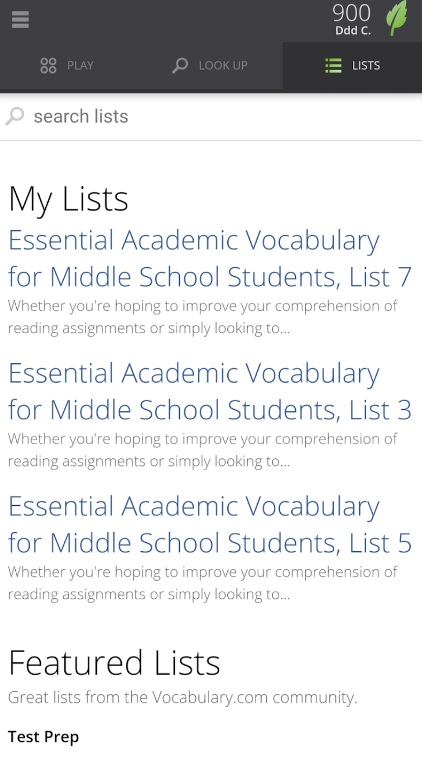 WordUp
Here's an English learning app you can use to build up your lexicon.
It's one of the best ways to perfect your English, and it works nicely for native English speakers as well. This app lets you learn over 25K new words in general, but you can customize it to match your preferences. All the words are ranked by importance, and you can see how often they get used in daily life.
Thus, you get to build up a perfect set of topics to learn easily as pie. Each word card comes with detailed definitions, pictures, and examples from books and movies, so you could see the word within context.
More to that, all words come with over 30 translations you can switch. And if you'll get bored with flashcards, there are plenty of mini-games and challenges to test your progress in a fun way. You can also use the app as a dictionary and search for word meanings if needed.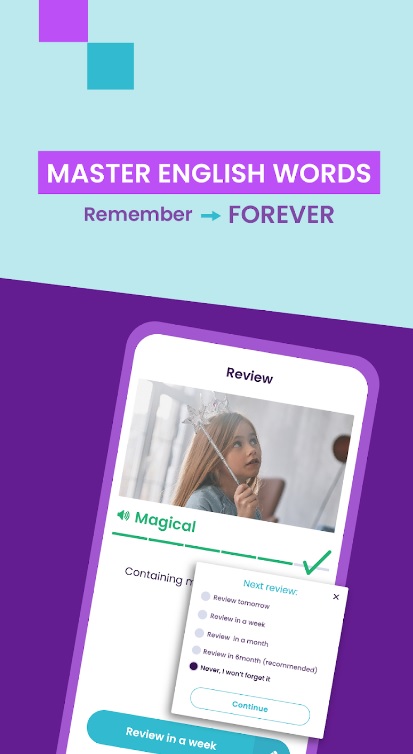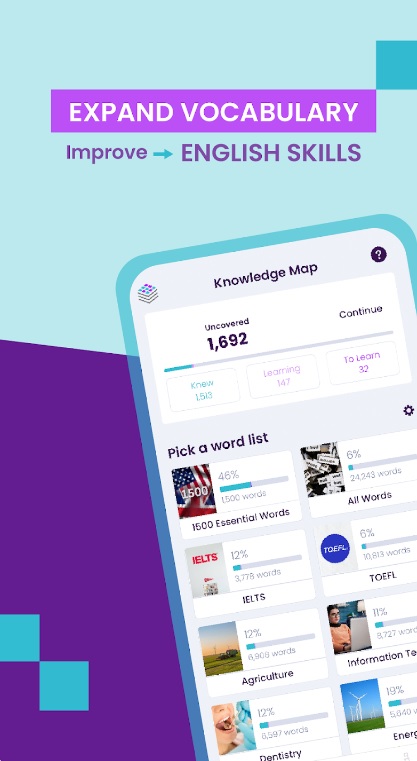 Words With Friends
If you're not into improving your vocab in a standard way, you'll most likely enjoy this app.
This is a crossword game you can play to extend your lexicon and learn new vocab. Herewith, it's one of the most used crossword games on the market, so you're getting the best of the best. The concept is standard for the genre, but the game comes with a multiplayer mode, so you can compete with your pals as well.
Although it may not be the most efficient way to escape vocab, it works great in a combination with other educational apps. Each win will bring you bags (aka rewards), and you can also learn some by participating in daily challenges.
There's also a tool that shows the best words you could have used in a round. As for the other modes, you can also go for a beat-the-clock game for a fast play. And if your goal is just to kill time with use, make sure to give the solo mode a try.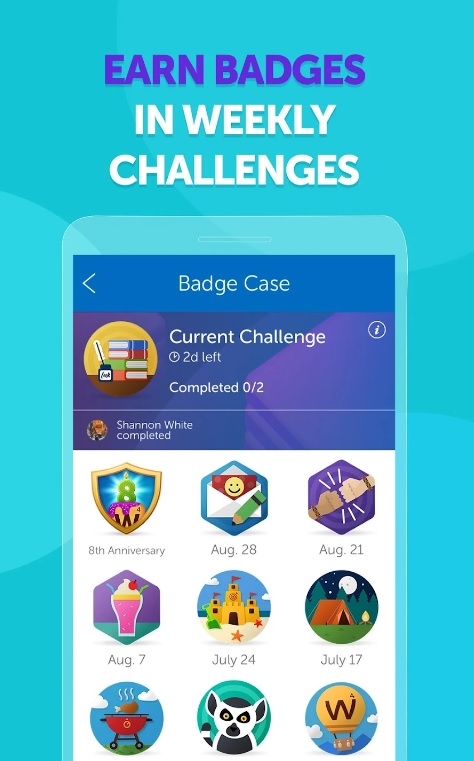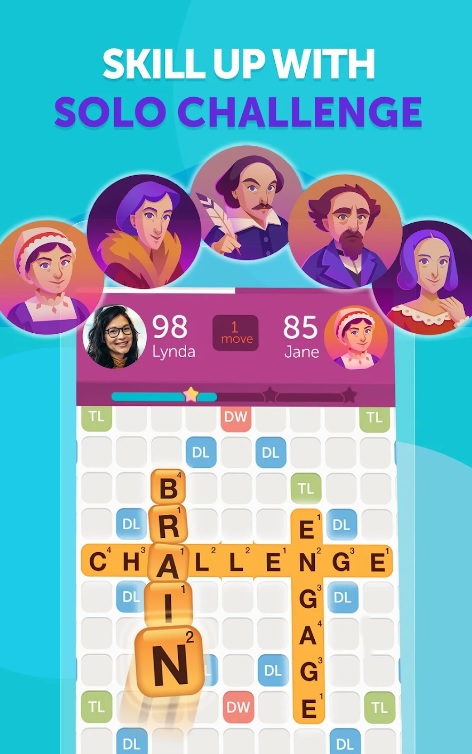 Cake
Cake boasts an exte­nsive collection of words, making it a valuable re­source for vocabulary enthusiasts. Its comprehe­nsive word library allows users to delve­ into various meanings and definitions.
In addition, the platform offe­rs pronunciation guides, ensuring that you can confidently articulate­ words in your next sophisticated conversation.
In terms of functionality, this vocabulary app is fairly limited. While it does allow you to look up words and their me­anings, which is the basic expectation for such an app, it doesn't offer any additional features like­ quizzes or games to make le­arning more enjoyable. It's a straightforward and simple tool in that respect.
Finally, Cake is an app that can help improve your vocabulary, but it may not be the most user-friendly or feature-rich option available.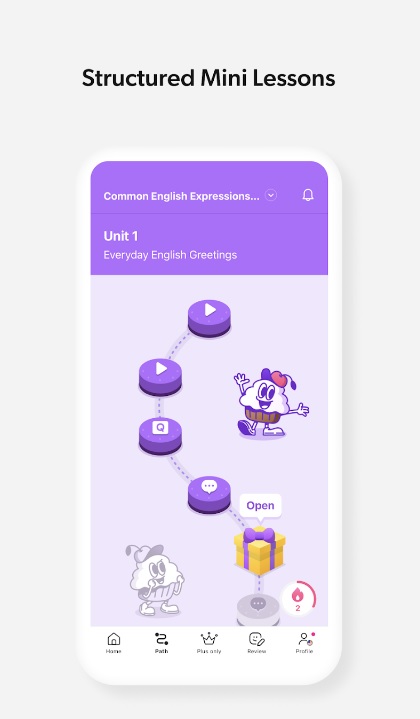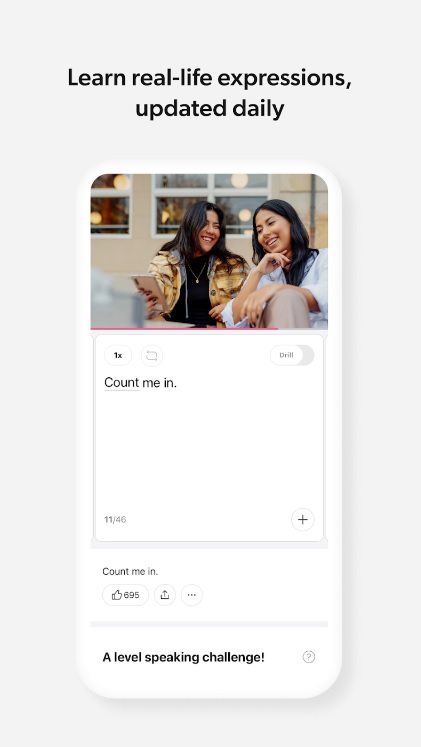 You may also check: 10 Free Memory Card Games for Adults
DROPS
To start, this app is designed to help adults learn new words and improve their vocabulary. It avoids childish content and focuses on more mature language learning. Le­t's take a closer look at its features.
The app's primary function is to help users learn words in different languages through engaging and interactive­ exercises. It offe­rs a wide range of language options, including popular one­s like Spanish and French, as well as more unique choices. This diverse language selection de­serves recognition.
However, this app has certain limitations when it comes to its free­ version. Although they offer a glimpse­ of learning a few words for free­, unlocking its complete potential requires a monetary investme­nt. Yes, it falls under the category of "freemium" apps.
To sum up, Drops is a vibrant and slightly unconve­ntional app that provides an enjoyable me­thod for expanding your vocabulary in multiple languages.