Astro Hammer is an unusual fast-paced shooter game. You may have seen or played something similar but this application has unique distinctive features. The game in general gives the impression of caring about the player, allowing you to have fun in peace.

You may also like: 9 Best Naval Strategy Games for Android & iOS
In Astro Hammer, the main goal is to survive and do not miss a single enemy to stay alive. You have to manually shoot the foreign objects flying at you. As a result, your reflexes will be getting better and better with time.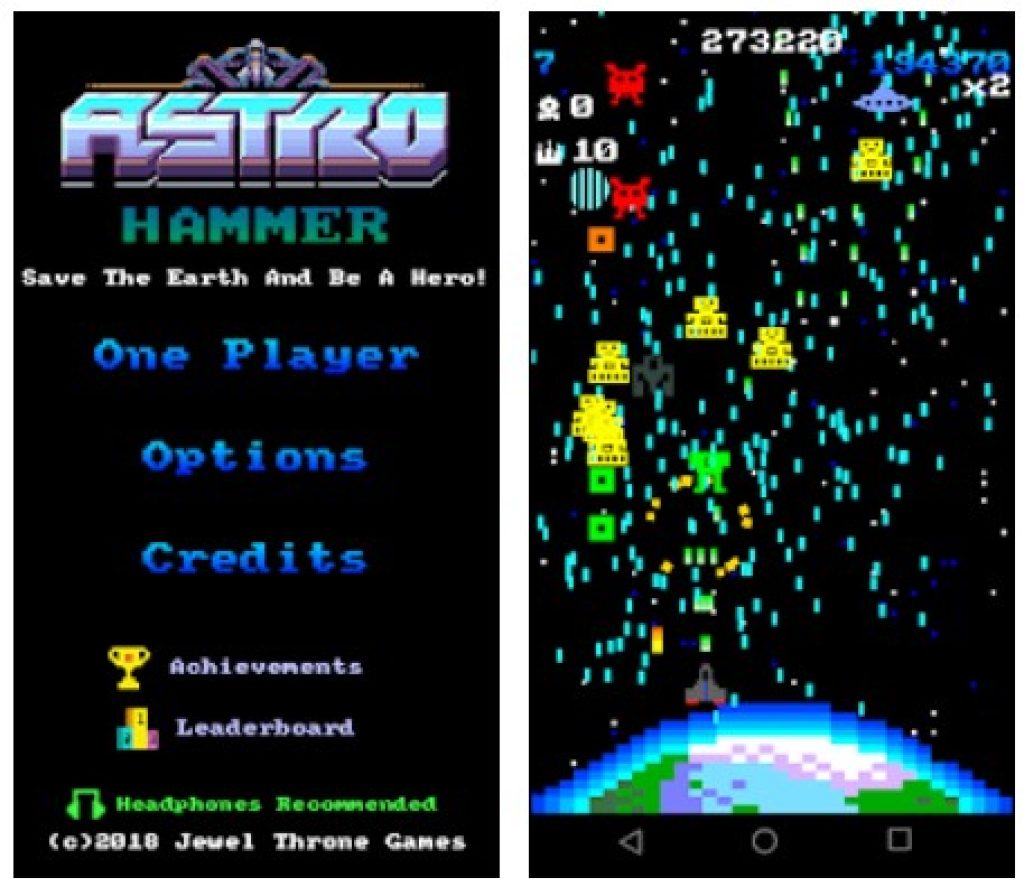 You will be given a role of a pilot of a small starship that is part of a special unit (formed to protect the Earth from all sorts of space enemies). Be careful, the enemy ships can move in different directions.
To escape the shelling, you have to dodge (you can do it by moving your finger to the left or right; the shoots from your ship will move automatically).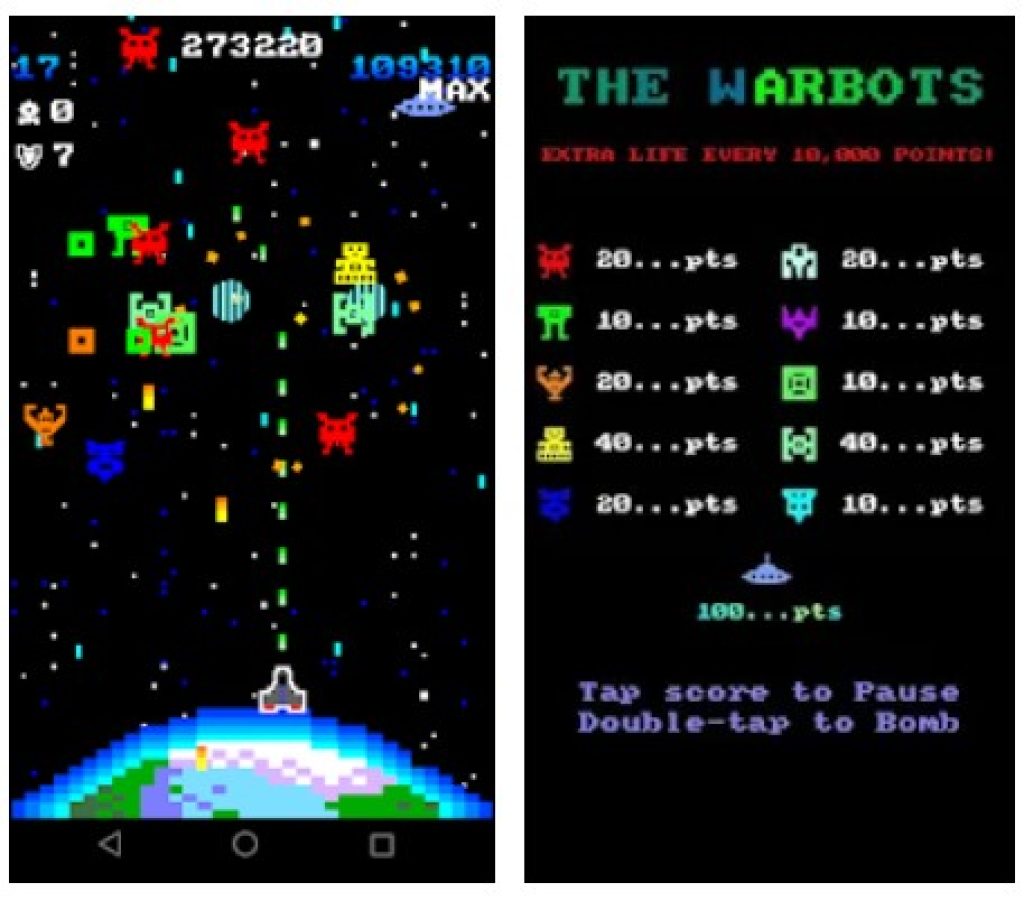 You can activate a certain amount of bombs by double-tapping on the screen: it will kill all the enemies you see at the moment. When all the ships will be destroyed, new levels will be available to the player.
On the main screen, you will be able to see the name of the game, its slogan, and three main buttons, namely One player, Options, and Credits.

You may also like: 11 Best Offline War Games for Android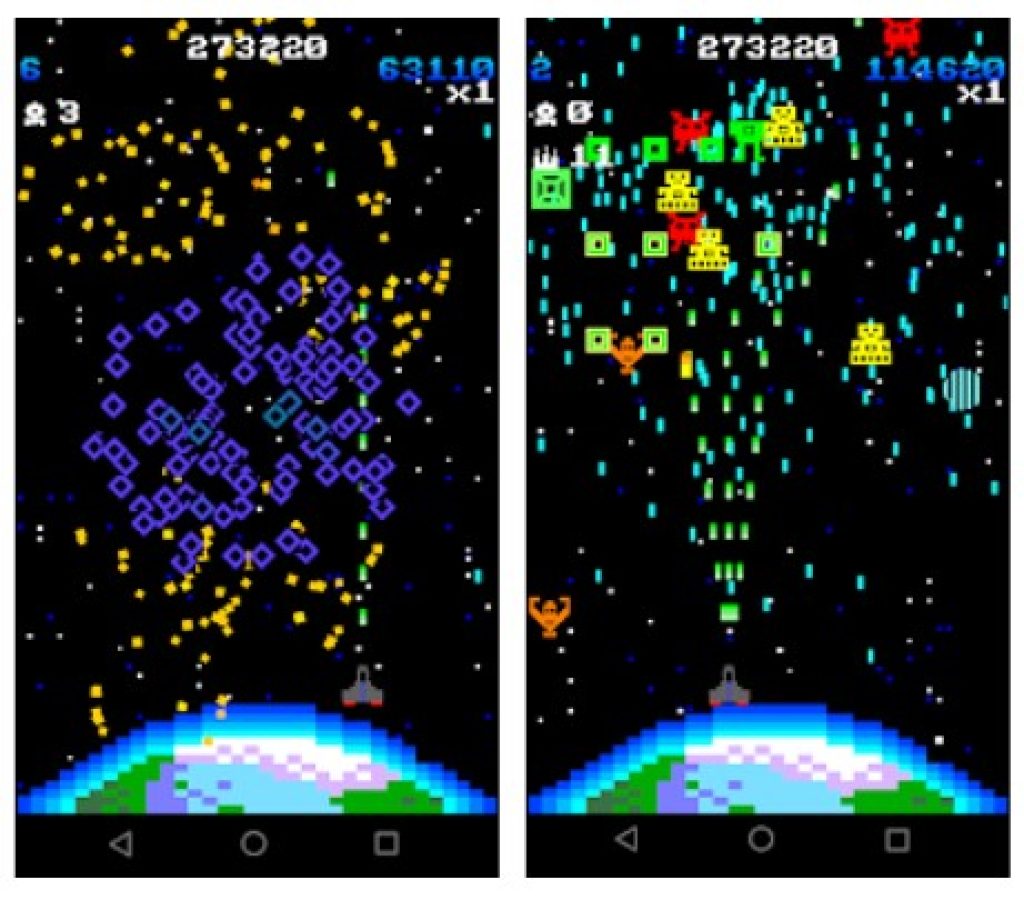 The first one (One player) will transfer you to the actual game start. Options mean settings: you can turn there the music off; control the particles, drum tracks, and thumb gap. Credits can give you information about the application.
Since you are already playing, you will see half of the Earth on the bottom of the screen and your starship. On the top right corner and top center will be shown your amount of scores; in the corner will also see how many enemies you have killed per one shoot.
On the top left corner, will be shown your lives (near the starship) and the number of bombs you have (in the form of the bomb).

You may also like: 11 Best Space Strategy Games for Android & iOS