Discounts, coupons, promotions – you can find all this information online before going to the store. If you feel like you already know about all the discounts and have maximized your benefits, we recommend you do not stop there.
If you need money urgently, then take advantage of these free instant cash advance apps.
You can still get cashback for any purchases you make. Yet, you will either need to put in a lot of effort or just use these best automatic cashback apps in 2023. They will simplify the process and all you have to do is enjoy the money back and spend it on new purchases. Let's take a look at their possibilities.
Dosh: Earn cash back everyday!
Dosh is a mobile app that allows you to get some of the money you spend on purchases back. The app offers an easy way to get automatic cashback for purchases you make in stores, restaurants, and other places.
To do so, you must create an account on the app and provide your bank card details. The app will track your purchases and credit your cashback. Thus, it automatically returns the money to your account, without the need to manually activate offers or coupons.
You can track the amount of money in your account and return it to your card or transfer it to your e-wallet address.
The app also provides detailed information about brands and places where you can make a purchase and get a refund for it. Next to the brands will be signed the amount of interest that can be refunded when making a payment.
Invite your friends and family to the app using a referral link. For this, you will receive extra bonuses and increased cashback.
With the help of the app, you can book hotels in different areas and countries of the world, shop online, order goods from any location, and get increased cashback for all this.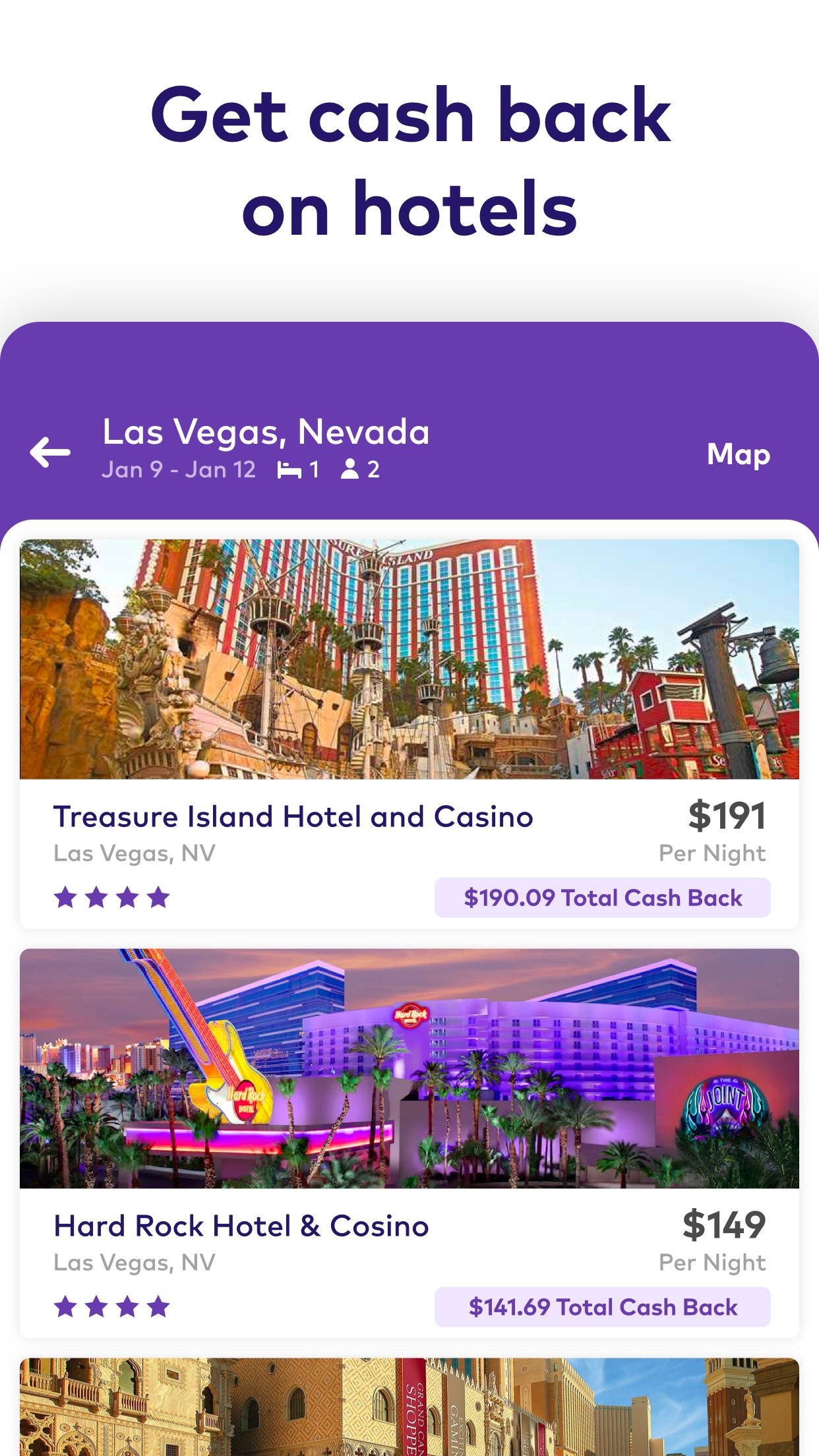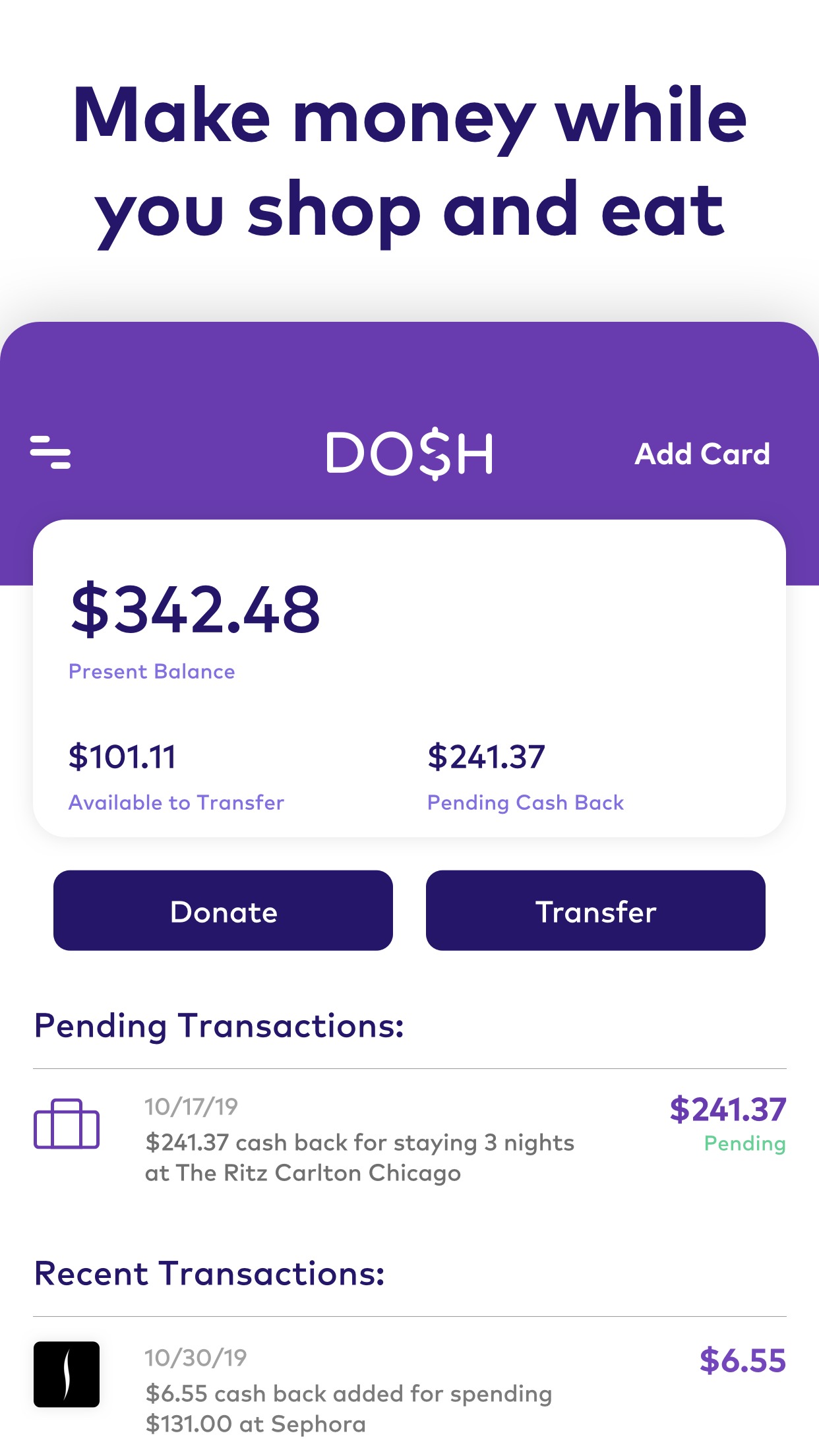 The app keeps your payment data secure, so you can safely add one or even several cards to get cashback for your purchases.


You may also like: 7 Best Gas Cashback Apps for Android & iOS
Bridge: Boost Your Cash Back
Bridge is a mobile app designed for users who want to maximize their cashback and get extra benefits when shopping. It offers a wide range of features that will help you save more and get cash back straight to your card.
You'll be able to receive cashback up to a certain percentage of your purchase directly to your debit card. This means that every purchase gives you the opportunity to get extra money that can be spent on other purchases.
The app also offers many localized offers and promotions. Find and activate special offers from Bridge partners, allowing you to get even higher cashback on certain purchases.
The program provides details about the available offers, including terms & conditions and expiration dates, allowing you to choose the most suitable promotions for you. Bridge presents all partners, in whose stores you can get part of the money back to your account.
Buy goods or pay for services both offline and online. Regardless, you will receive the money immediately after the amount for purchases is deducted from your debit card.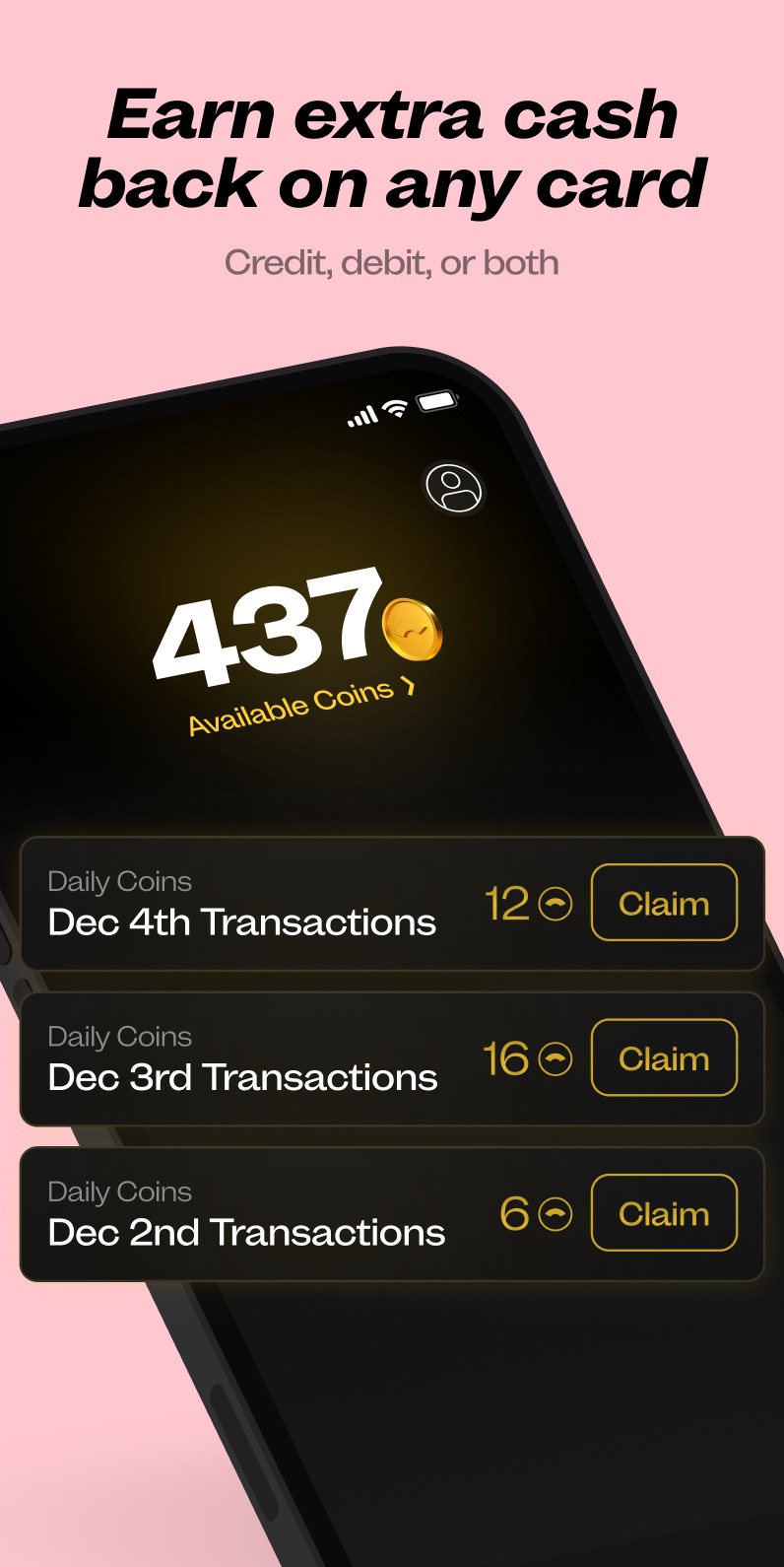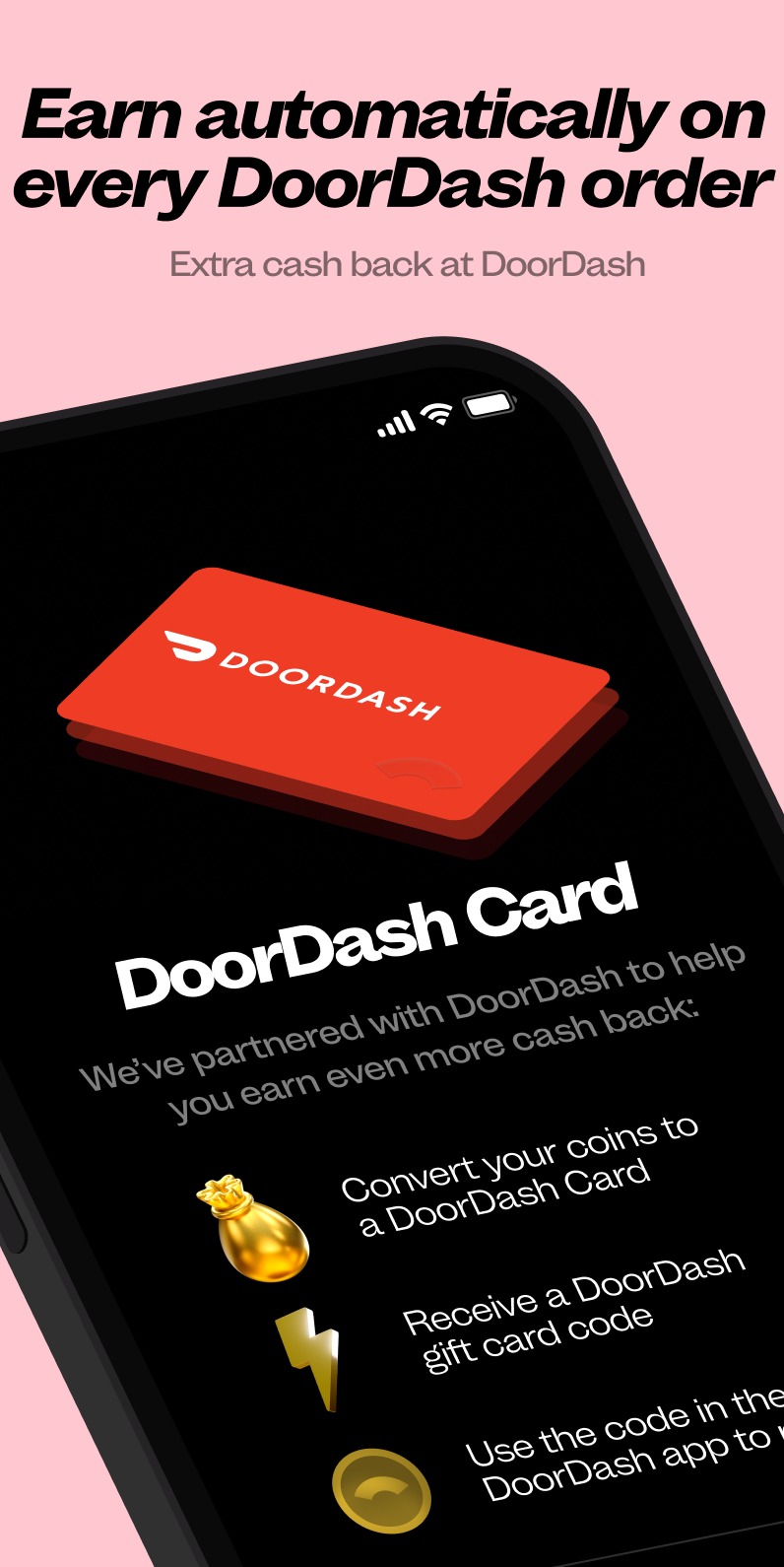 You can track the accumulation and percentage of cashback in your profile. There you can also specify the details of your payment cards, to which the refund will be credited.


Ibotta: Save & Earn Cash Back
Ibotta is a mobile app that allows you to save money when shopping and get automatic cashback for them. The app contains a huge assortment of specialty products and partner stores where you can make purchases and get increased cashback.
Search different products and get more cashback. Track its percentage on each product category to make your purchases even more profitable.
After installing the app, you need to fill out an account and add your card details where the cashback will go. After registration, you will be able to activate or add to your favorites the offers that suit you and make the most profitable purchases in stores.
To find available offers, you can use search or browse through the different categories of available stores. The offers include information about the cashback, expiration dates, purchase requirements, and other details you need to consider before making a purchase.
Add the offers to your special selection and use them while shopping at the store. After your purchase, you must upload scans or snapshots of your receipts. When your purchase is confirmed, the cashback is automatically credited to your in-app account.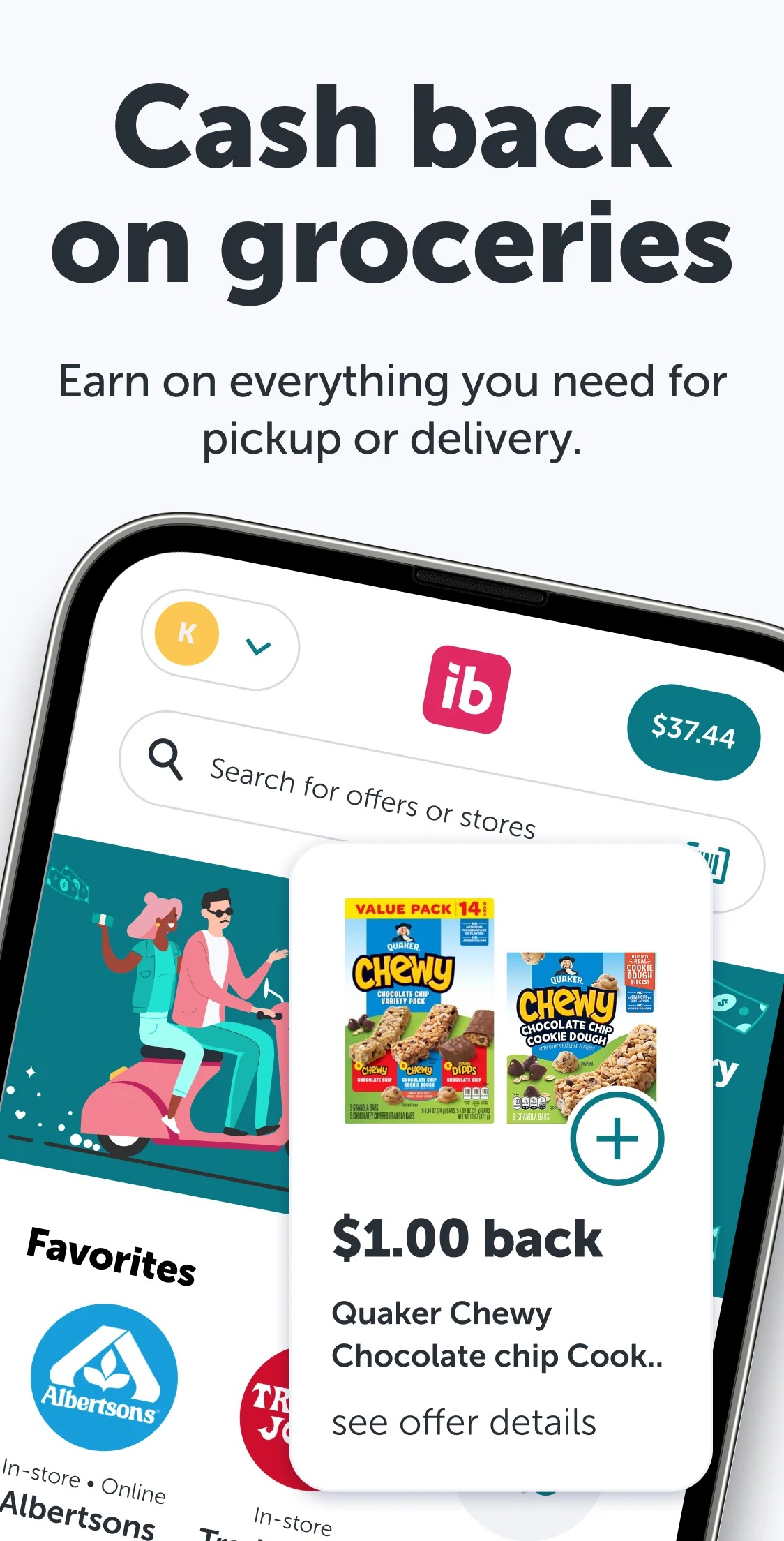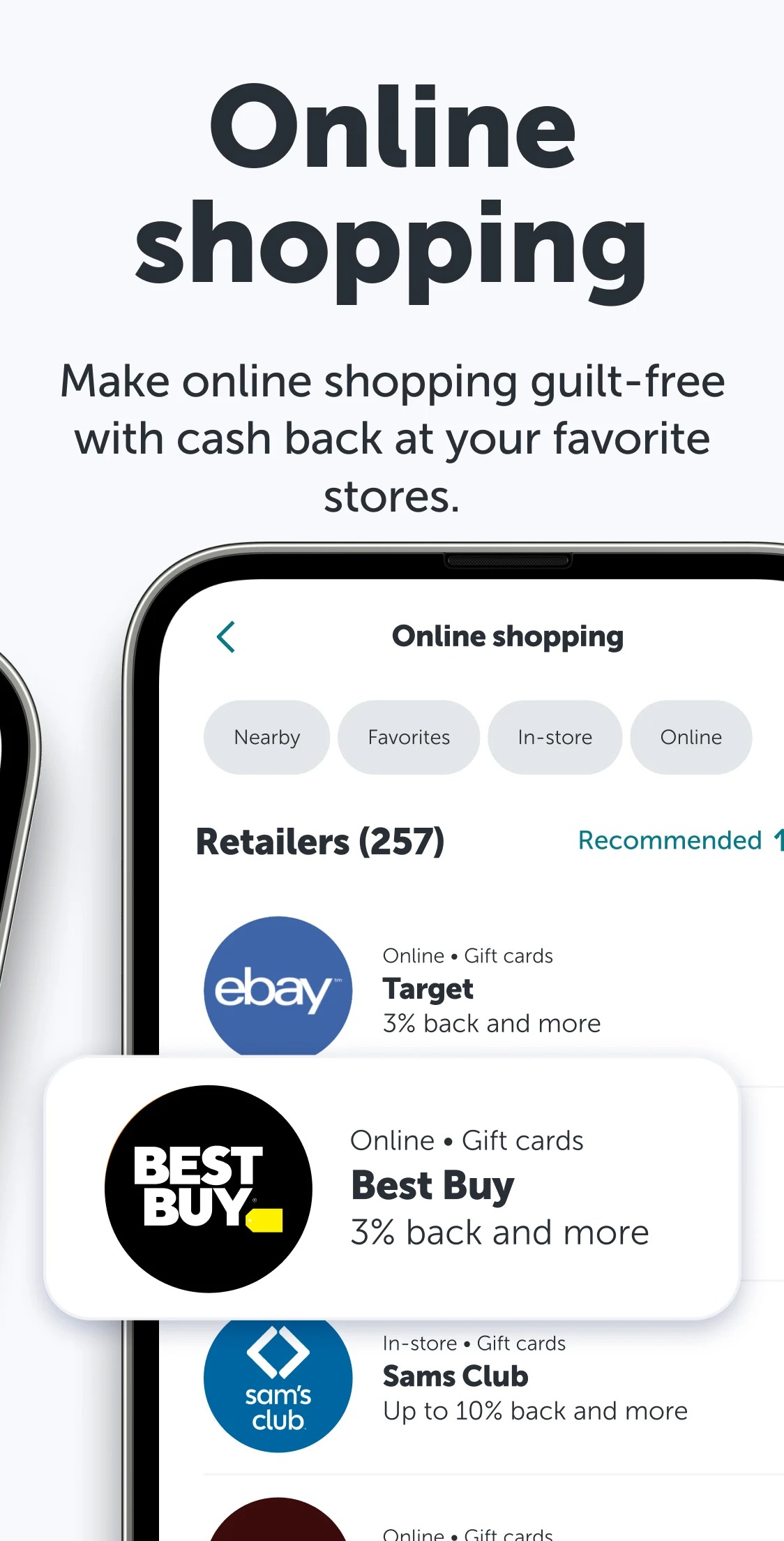 Track your actual balance in your profile and withdraw it to your card from there. Get extra profitable offers and increased cashback for participation in the referral program.


RetailMeNot Coupons, Cash Back
RetailMeNot Coupons is a mobile app that gives you access to many great deals and cashback opportunities on your purchases. With the app, you can find and use coupons and promo codes at a multitude of online stores and retail supermarkets.
The app contains a large assortment of categories where you can choose the right products with an increased percentage of cashback for their purchase. You can browse current offers located in nearby stores, and use the geolocation feature to find the best promotions near you.
This service gives you the opportunity to get back some of the money spent on your purchases. Choose offers with cashback, buy your favorite products, and get your money back.
To do this, you need to activate cashback offers in the app and make a purchase using the card linked to your account. Your money will be credited to your in-app account, which you can transfer to your card, or e-wallet or use for your next purchases.
Find the coupons and offers you need with the help of convenient filters and search. Save your favorite stores and keep an eye out for new coupons and discounts that regularly appear in the app.
RetailMeNot officially cooperates with many popular stores, which guarantees favorable and pleasant offers for all users.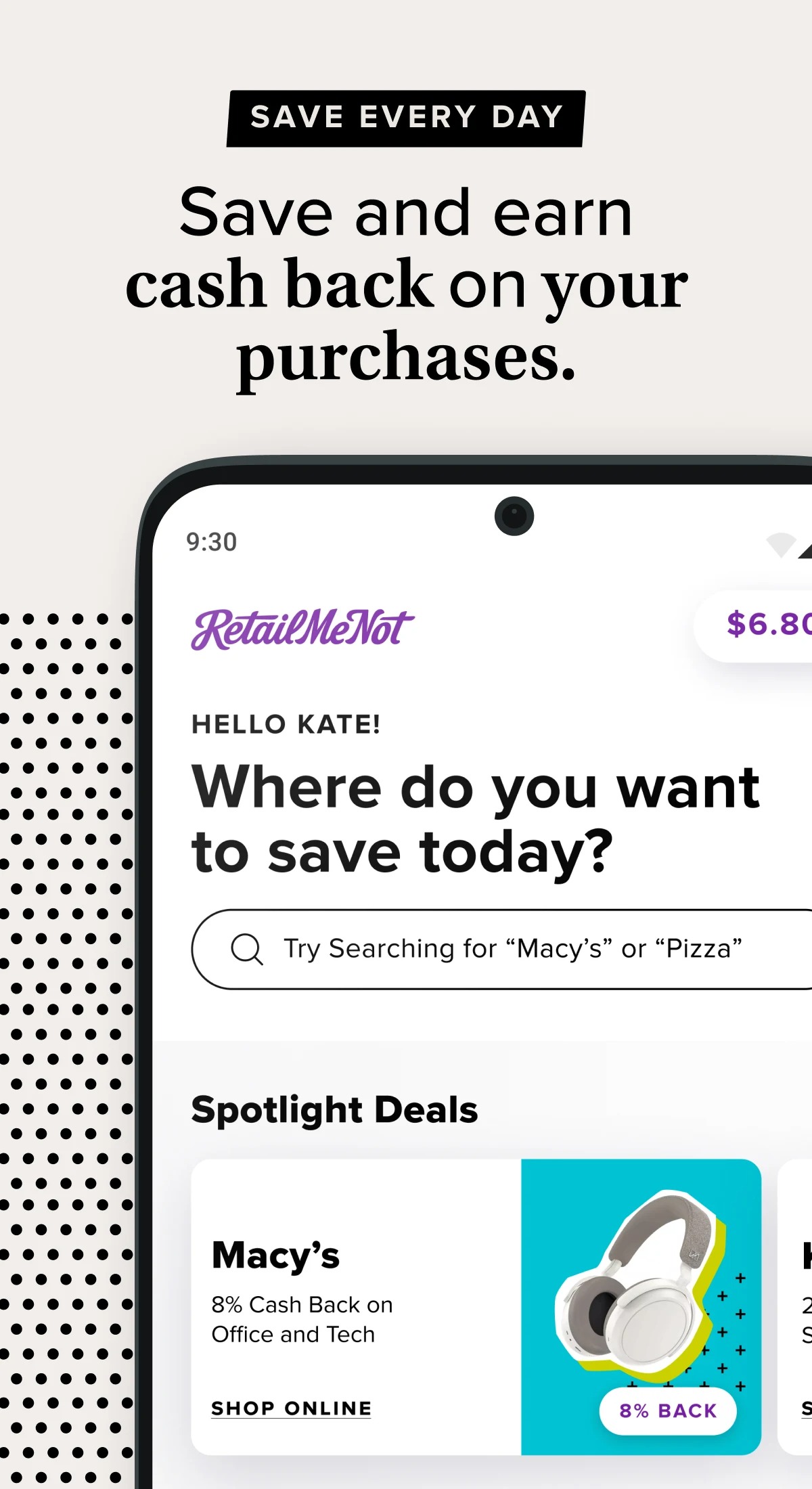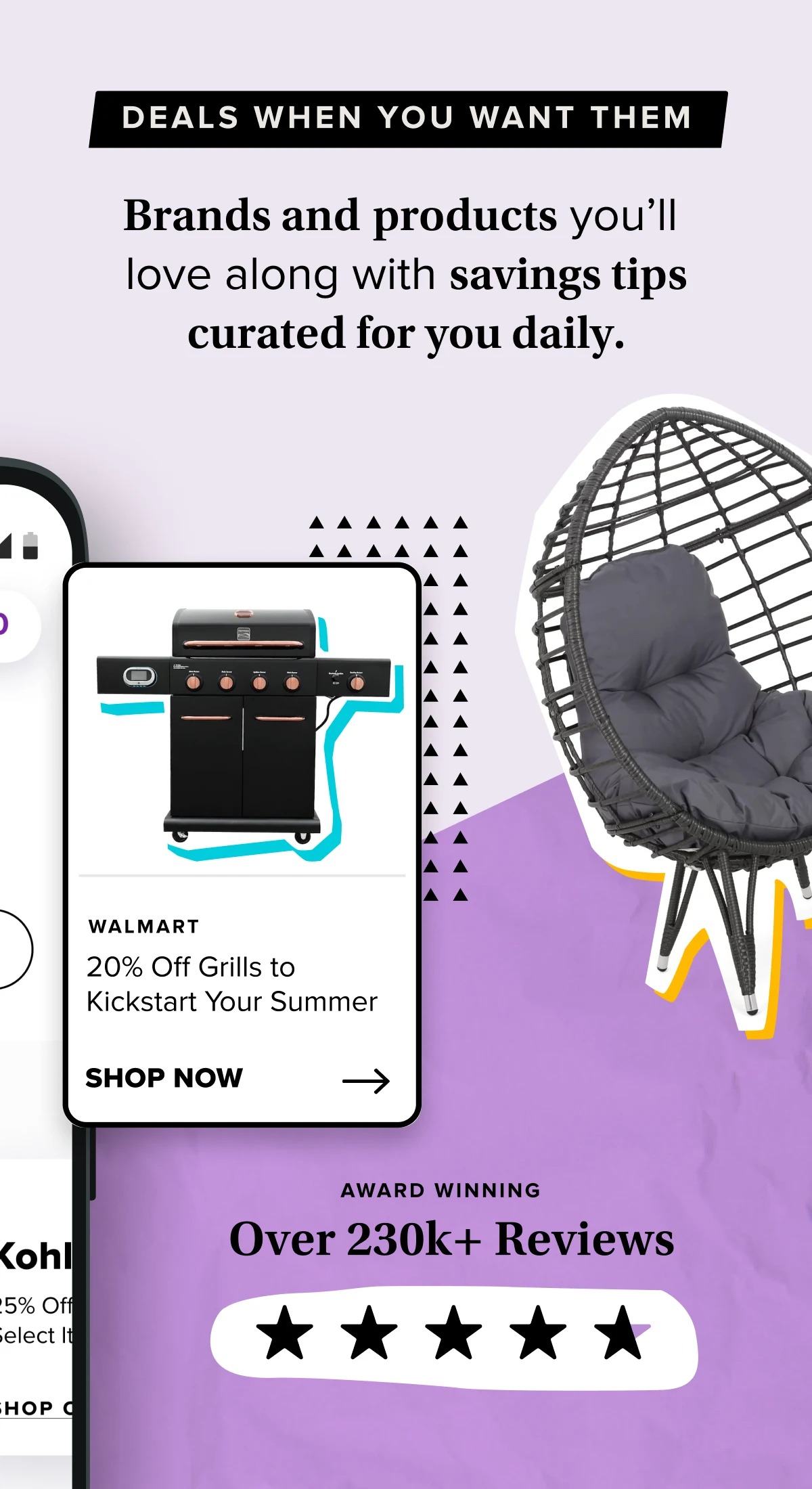 Invite friends and acquaintances to the app through referral links to benefit from their purchases as well. Increase your cashback and get many times more money back into your account.


Cash Rebate Club
Cash Rebate Club is a mobile app that allows users to receive cashback for purchases at various online stores, as well as lucrative discounts on affiliate programs.
The app provides the ability to search for products and stores where promotions and discounts on affiliate programs are available, among many well-known brands and online platforms.
You can easily find the product or store of interest, view information about the affiliate program, and find out how much percent of the purchase amount you can get back in the form of cashback. Create a list of favorite stores and products to always be aware of the most profitable offers.
Allow notifications about special promotions and offers from partners. Customize your notifications to receive information about only those offers that interest you.
The service allows you to accumulate bonus points. For each purchase made through the app, the user receives a certain number of points, which can then be exchanged for various gifts or discounts. It is enough just to choose the offer you are interested in, go to the store's website, and make a purchase.
After that, you will get money back into your account, as well as bonus points and privileges for future purchases from partners of the service. All your data in the app is securely protected, so you can not worry about their safety and privacy.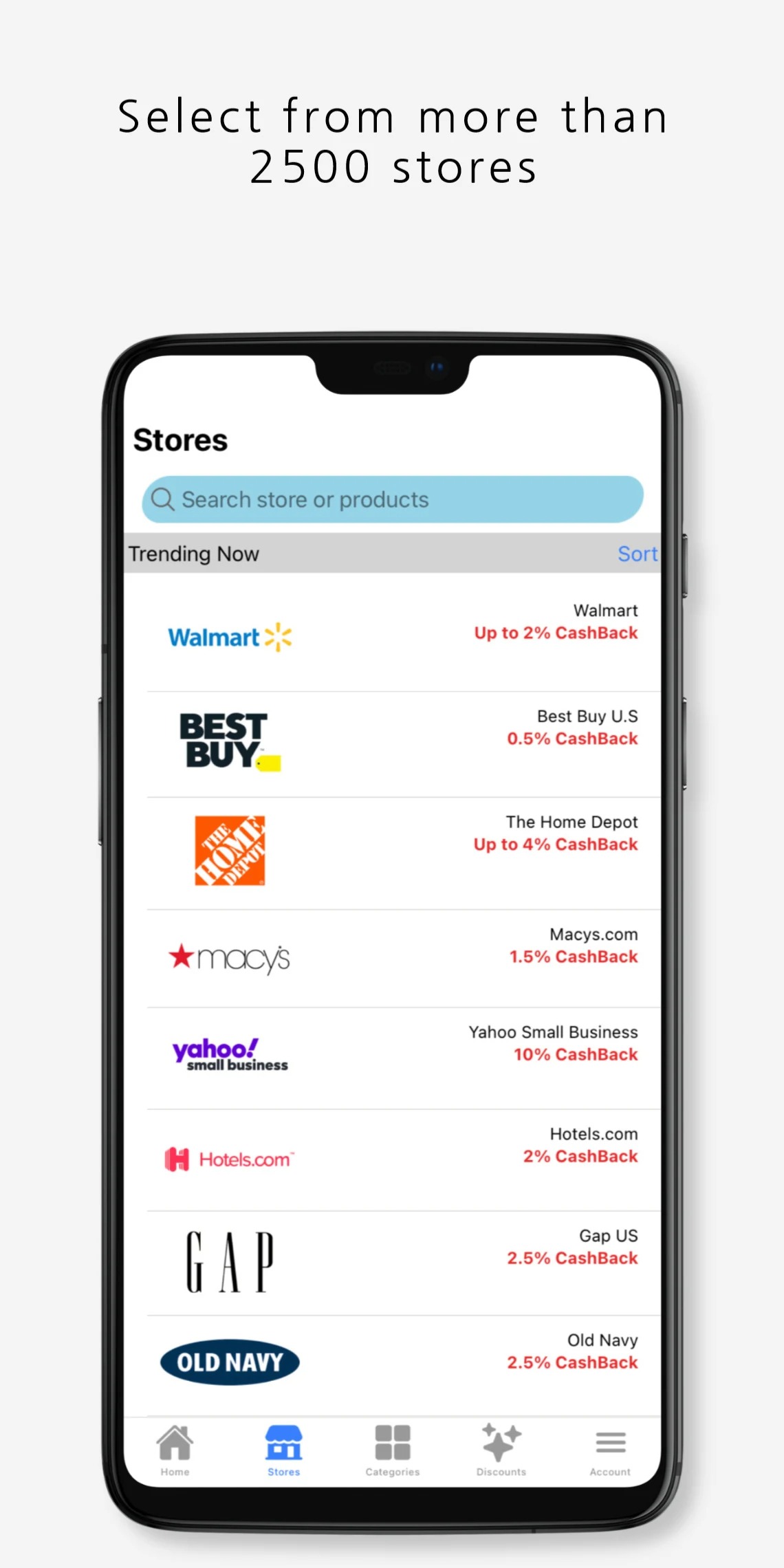 Cash Rebate Club guarantees safe transfer to the resources of its partners, so you can immediately make a purchase, getting to the page of the desired store directly from the program.


You may also like: 21 Best Referral Bonus Apps (Android & iOS)
Receipt Hog: Cash for Receipts
Receipt Hog is a mobile app that helps you save impressive sums for purchases made in stores and networks of program partners. Thanks to this app, you can take pictures of your receipts and get rewarded for it.
The app offers a convenient and easy way to earn money through photos of your receipts. It offers many lucrative offers with cashback for purchased items at specialty stores or partner networks.
Use this app at any favorite store, restaurant, or online retailer to earn rewards. You just need to take pictures of your receipts and submit them through the app. Each of them will then be verified and activated.
A percentage of cashback and bonus points will be awarded depending on the amount and the store where the purchase was made. Then you will receive earned cash points, which can be credited to your e-wallet or payment cards.
The app also offers to earn extra bonuses for completing tasks. Take part in community events and contests to increase your chances of receiving increased cashback and other favorable offers.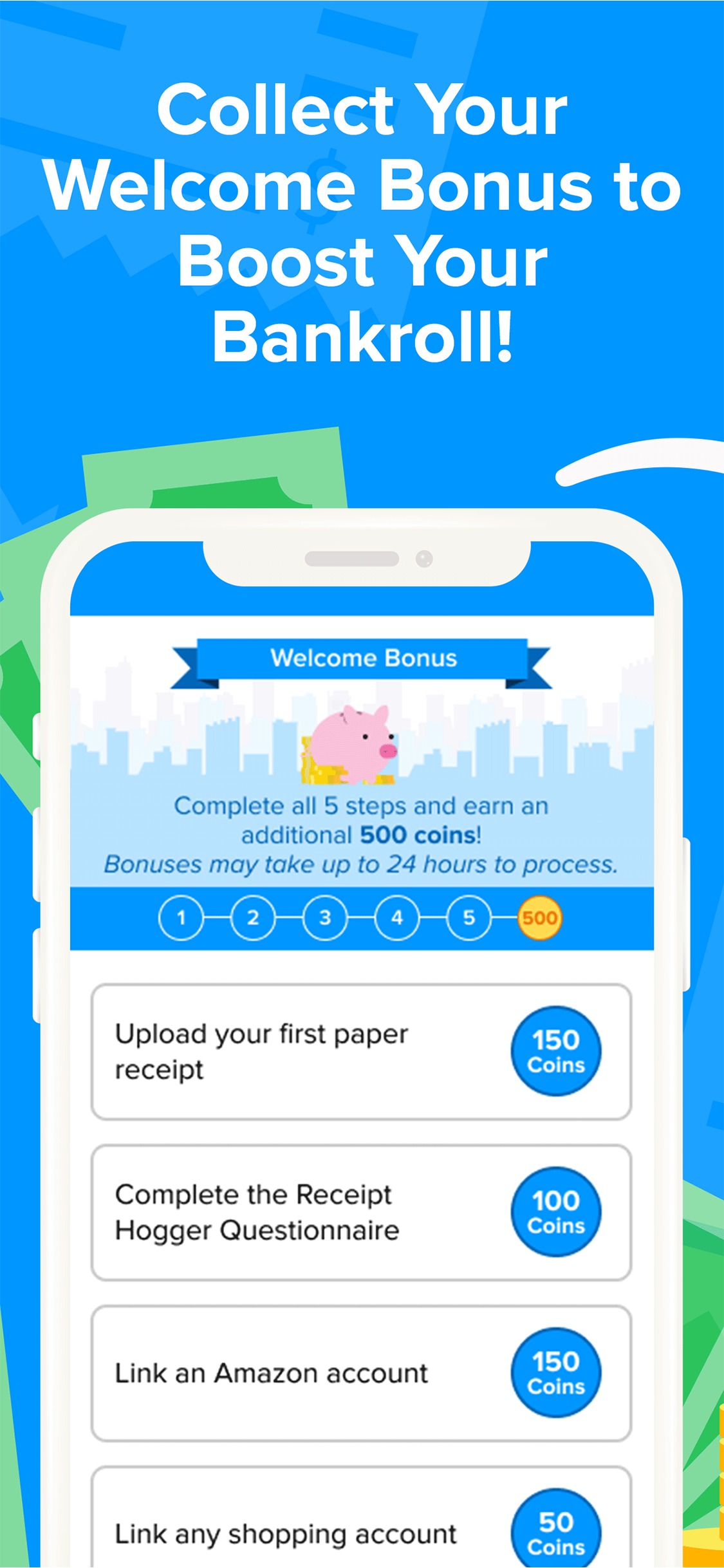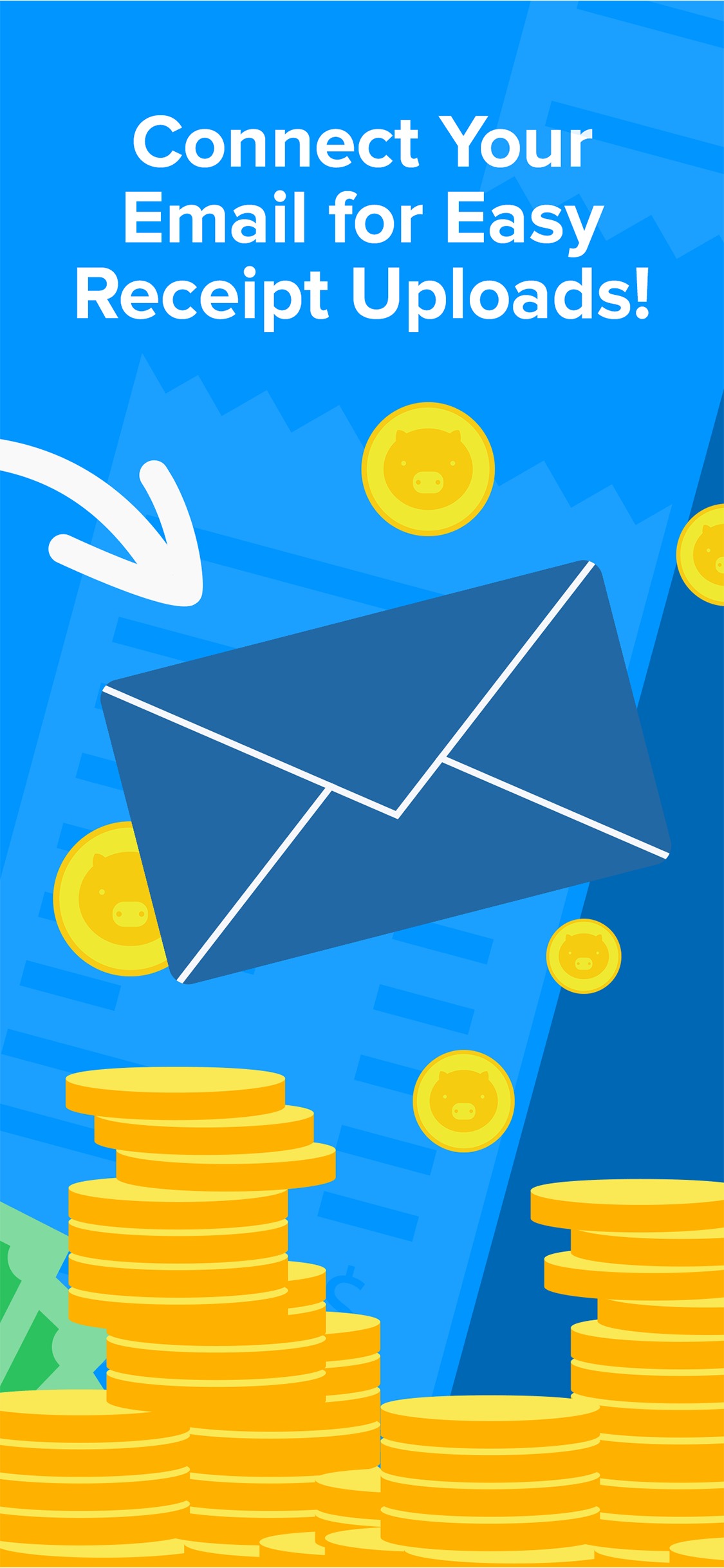 Receipt Hog provides a detailed report on your activity. It shows how many bonuses you've earned, how many receipts you've sent, and what events you've participated in. This helps you track your achievements and keep track of your progress.


Checkout 51: Cash Back Savings
Checkout 51 is a mobile app that helps you save money when buying products and goods from program partners. The app allows you to receive cashback, rewards, or discounts for shopping in the stores and chains with which it partners.
To get started, you should fill out an account, where all the data about your purchases and activity will be stored. Once your profile is created, you can browse the available offers, make purchases, and get your cashback.
Browse through the available lists of products that have discounts and promotions, as well as increased cashback. Choose the offers that interest you and add them to your shopping list.
When making an in-store purchase, you'll need to save your receipt to verify your purchase. After that, take a picture of the receipt with the app and wait for it to be validated.
Checkout 51 analyzes the information on the receipt and automatically gives you rewards in the form of a cashback or discount. It partners with a wide range of stores and retailers. This means you can get cashback and discounts on products from different supermarkets and boutiques.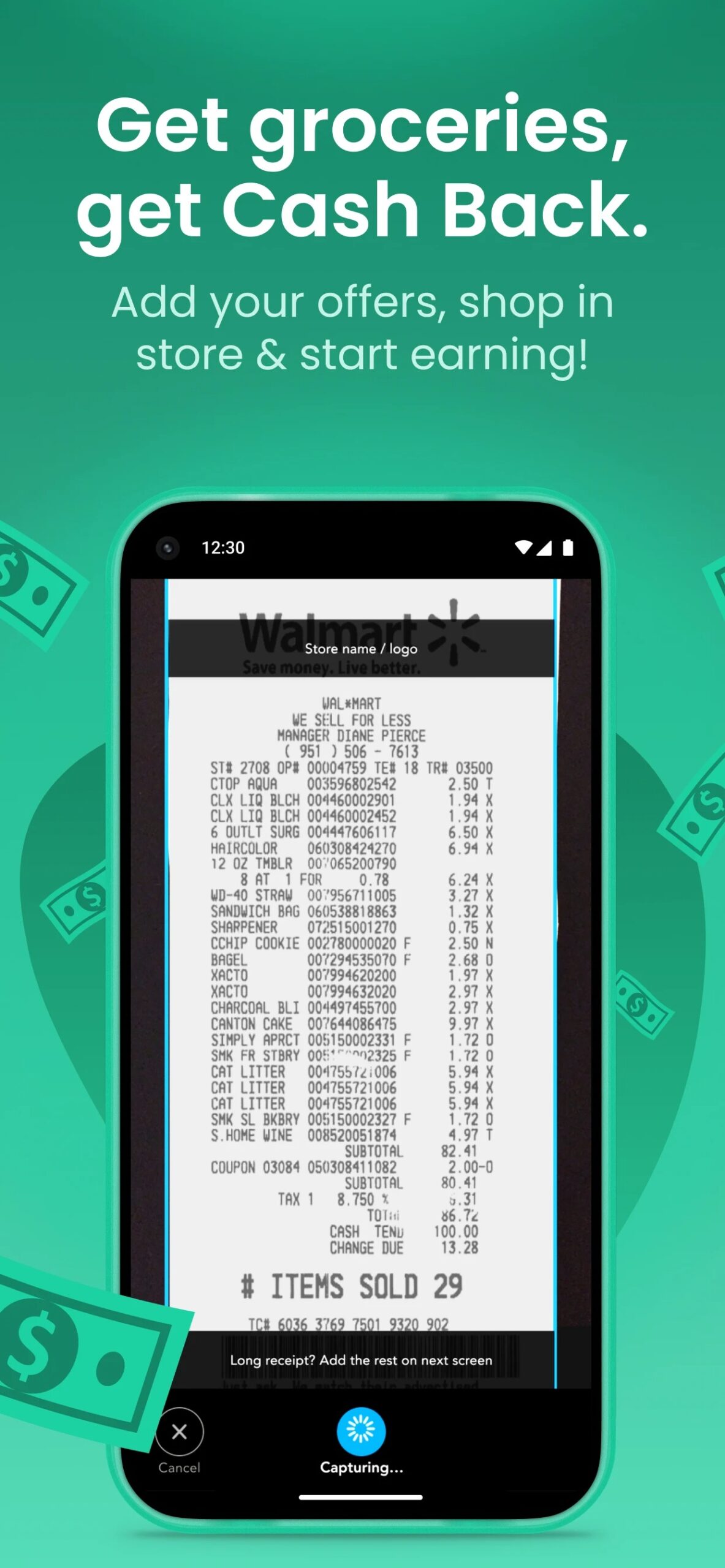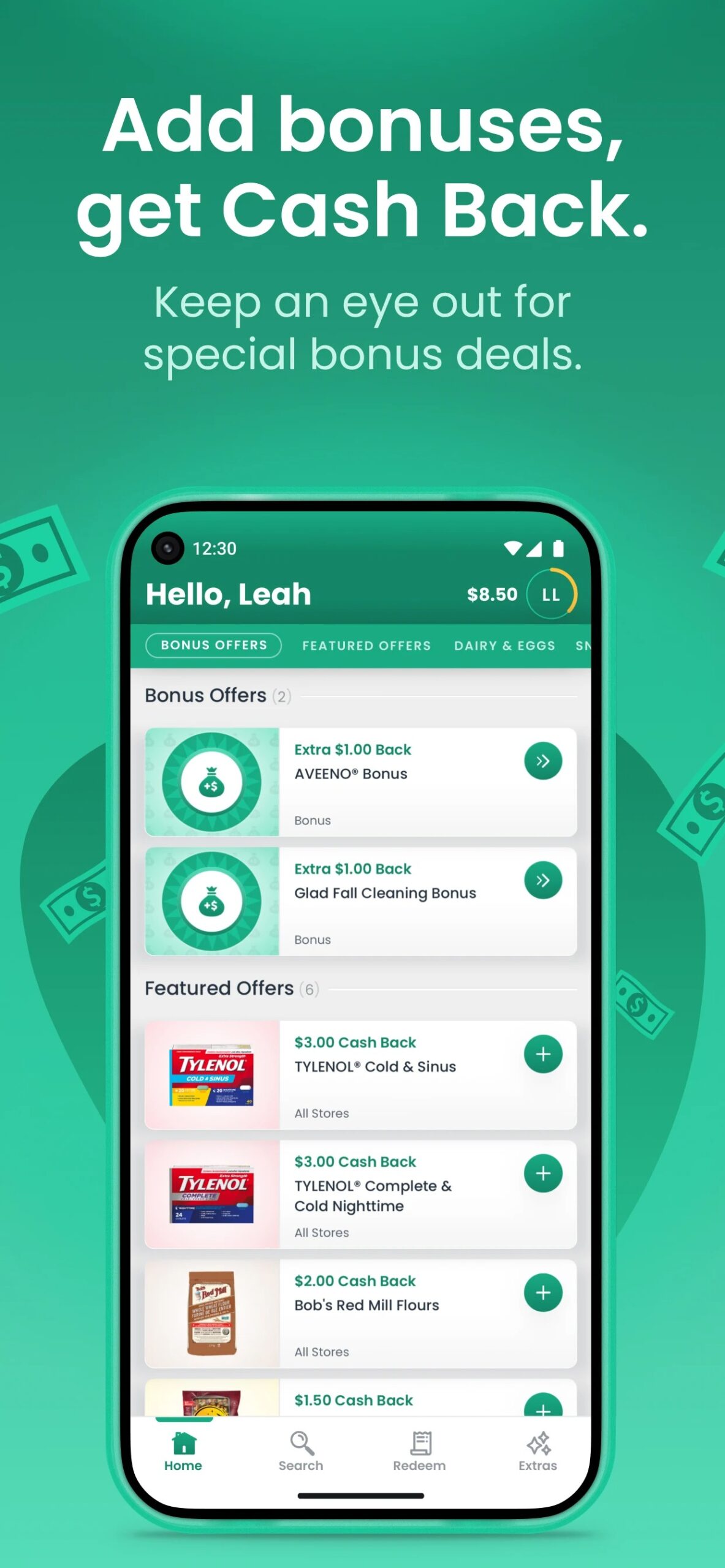 Take part in promotions and special offers to get even more cashback in your account. Set up smart notifications to receive useful and up-to-date information about all great offers. Your personal information and shopping details are securely protected, so you can be sure of their safety and privacy.


Cashbac – Instant Rewards App
Cashbac is a mobile app that gives you the opportunity to receive instant cashback for purchases of certain goods and payment for certain services. This program helps to buy necessary food and non-food items at a profit.
In the app, you can return a part of the spent amount on the purchase, using the details of the payment card. You can get cashback by shopping in the app's partner stores. Its offers are valid both in online stores and offline outlets.
To get cashback and other rewards, you need to register in the app. Then you can explore the entire list of available offers and promotions from partners to choose the most suitable options for yourself.
When buying goods from these partners, you need to provide extra requested data so that the app can automatically credit bonuses and cashback.
Once the purchase is confirmed, you will receive a certain percentage of the purchase amount as a reward to your profile account. You can use this money to pay for future purchases or withdraw it to your bank card.
The app also offers to receive extra bonuses for performing various tasks. For example, you can get a bonus for referring a friend or writing a product review. Tasks are available in the section with activities, and each user can choose a suitable offer.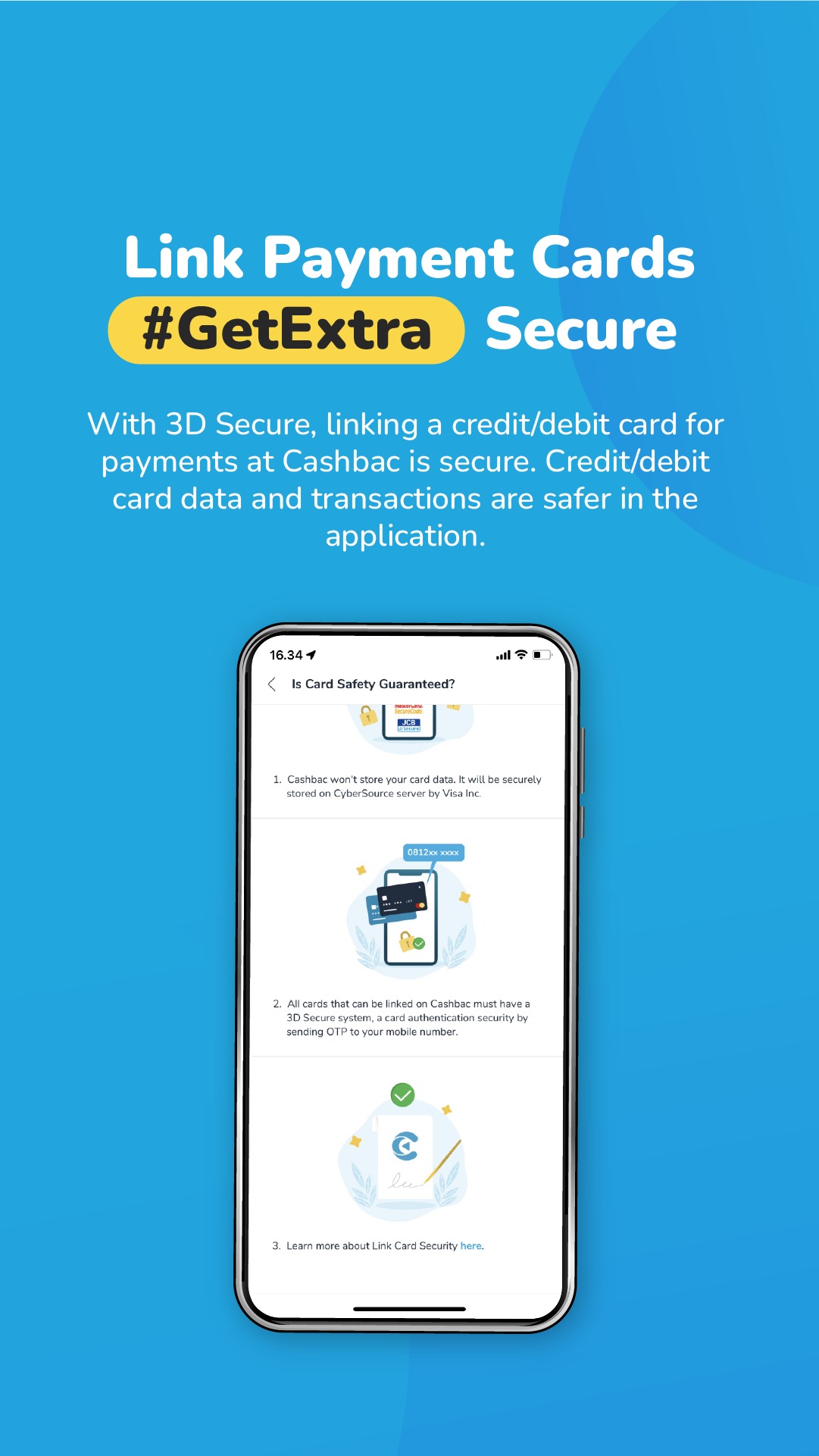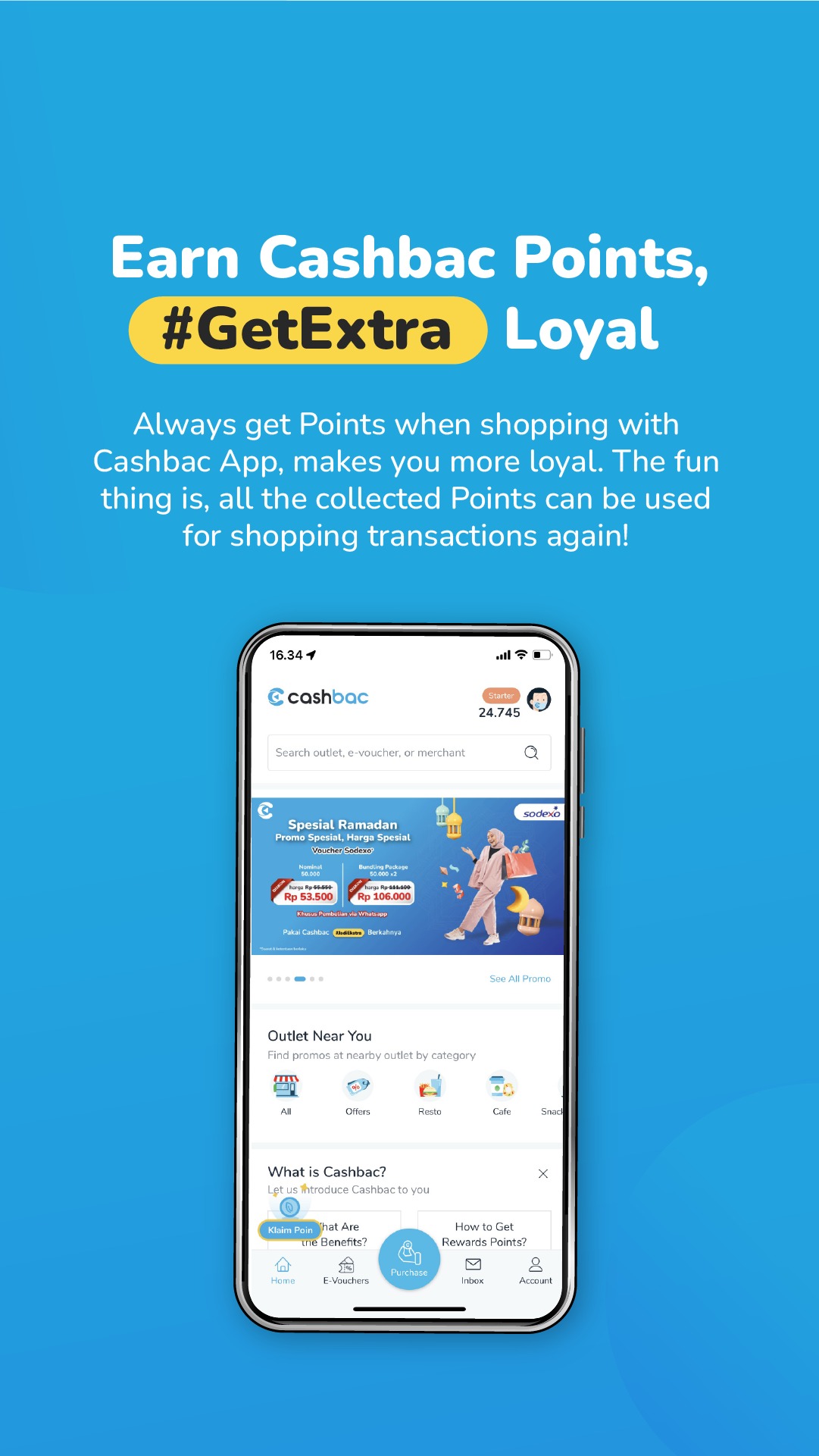 View your purchase and reward history and track your current bonus balance.

TopCashback: Cash Back & more
TopCashback is a mobile app that helps you save money when shopping online. It gives you the opportunity to get money back for purchases made through the app in partner stores and networks.
You just need to register in the app and create an account with the necessary information, including details of the card or e-wallet, to which the gift points will be credited. After that, start searching for stores and offers that interest you, and provide cashback for purchases.
Look at the current offers, filter them by category, use the search, and view the full information about the store to find out all the terms of the promotion. Once you've selected the store you're interested in, you can go to its page directly from the app and read the details of the offer.
Find out the percentage of cashback, the terms and conditions of getting money back, and other important information. Then you can make a purchase online, and the cashback will be automatically credited to your in-app account.
After you complete your purchase, the app receives information about your transaction and credits you with the cashback, according to the program terms and conditions.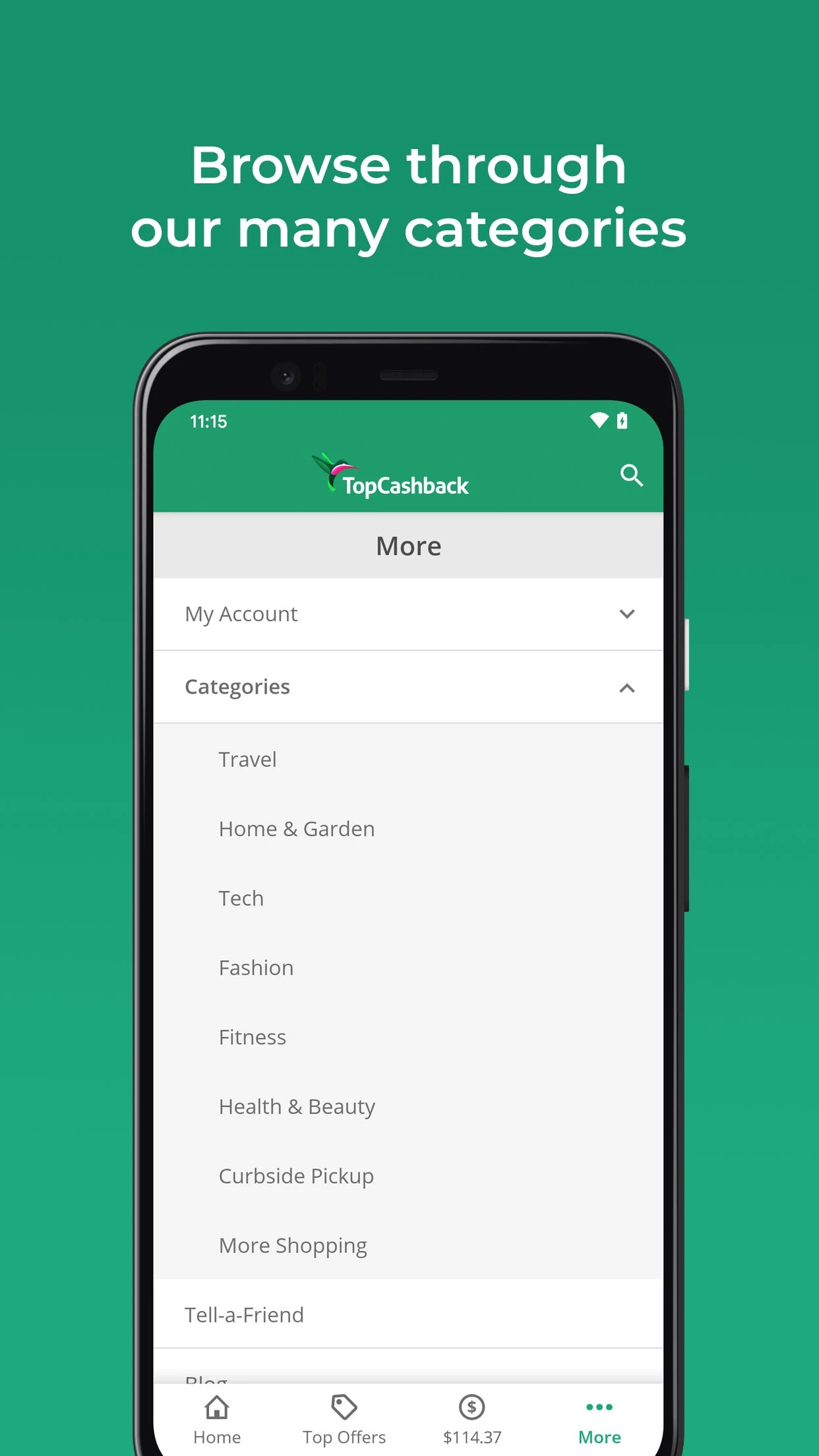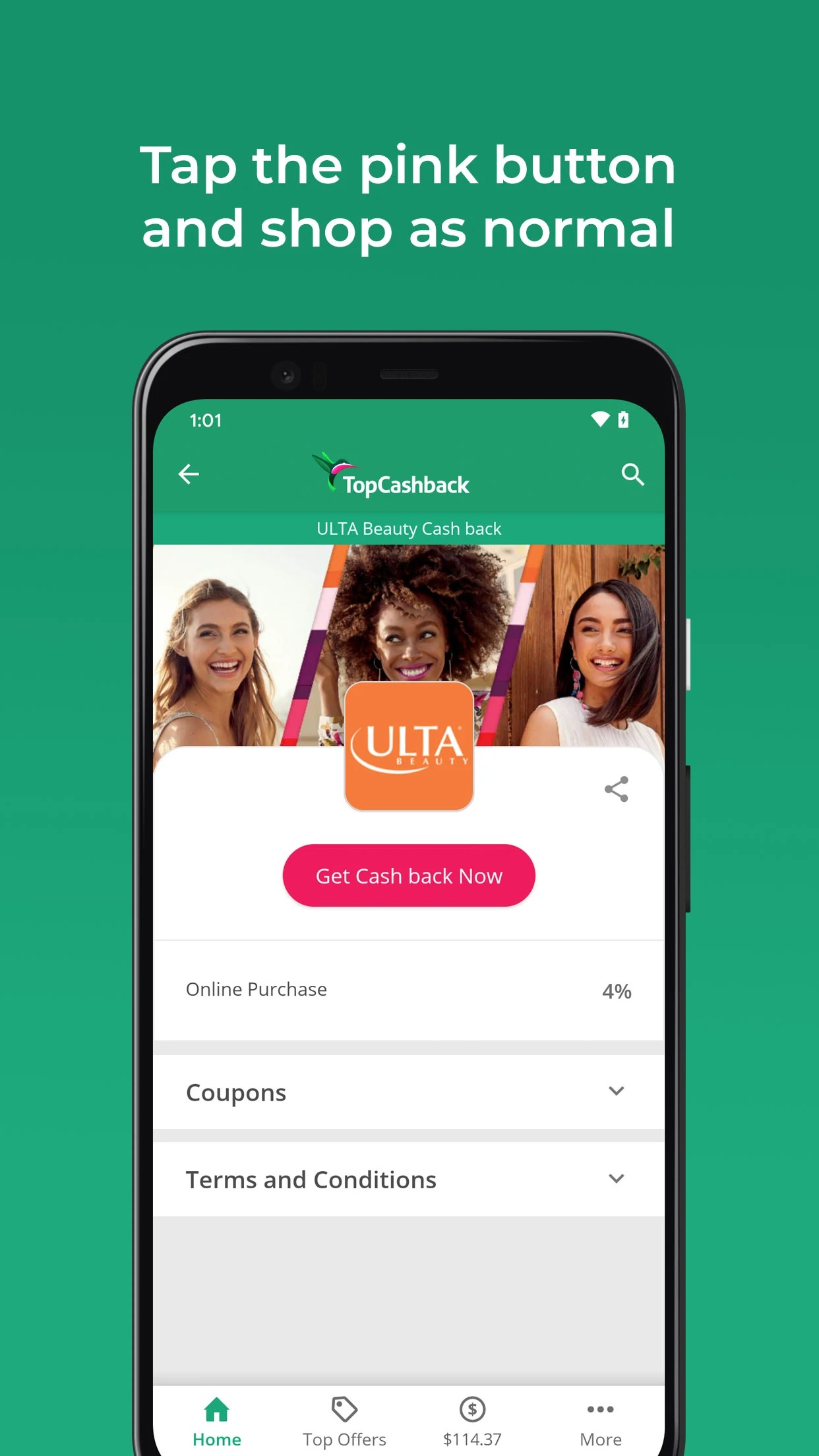 The app has an extra program of incentive bonuses. Here you can get favorable promo codes and special offers. You will be able to use them to get extra discounts and bonuses. Your account stores all your transactions, and information about cashback and has access to your purchase history.


Clever: Everyday Cashback App
Clever is a mobile app that helps you save money on your everyday purchases and receive extra cashback. With its help, you can get money back into your account for making purchases at different partner stores.
Here you can find the best deals and discounts on products and services. You will be able to find out about all the promotions and sales that are going on in the nearest stores and save money on your purchases.
The app also provides information about the location of each store, its opening hours, and contact details. There is also a handy feature to scan and upload receipts with your purchases. Snap a picture of your receipt and upload it to the app – it will automatically identify the store and purchase amount.
For uploading receipts, you'll receive a cashback to your account from each purchase. To do this, you need to register each purchase in the app and track its status. You can withdraw the money to your bank card or use it to pay for new purchases.
Create your shopping lists in advance to buy them at an increased cashback or for a better offer. The app will also remind you of current promotions and offers on these items so you can save even more.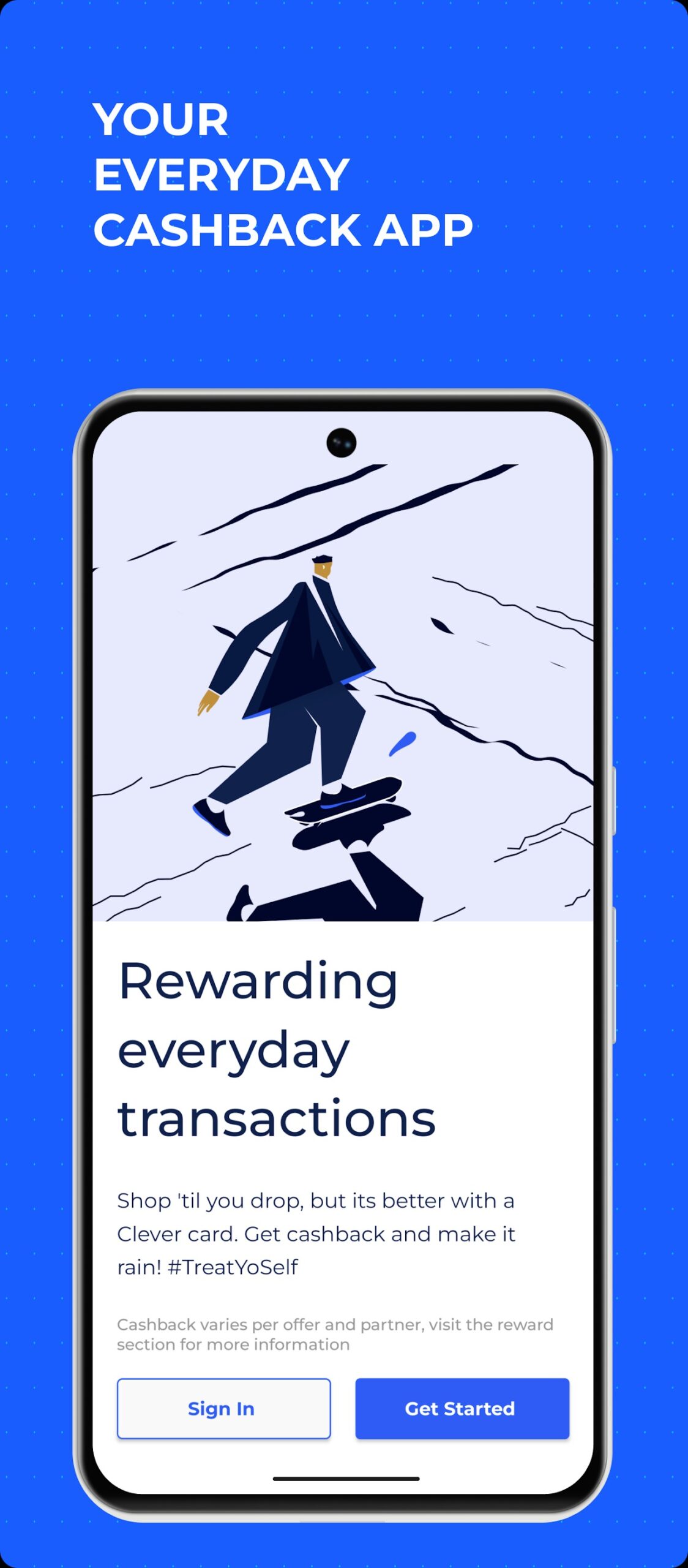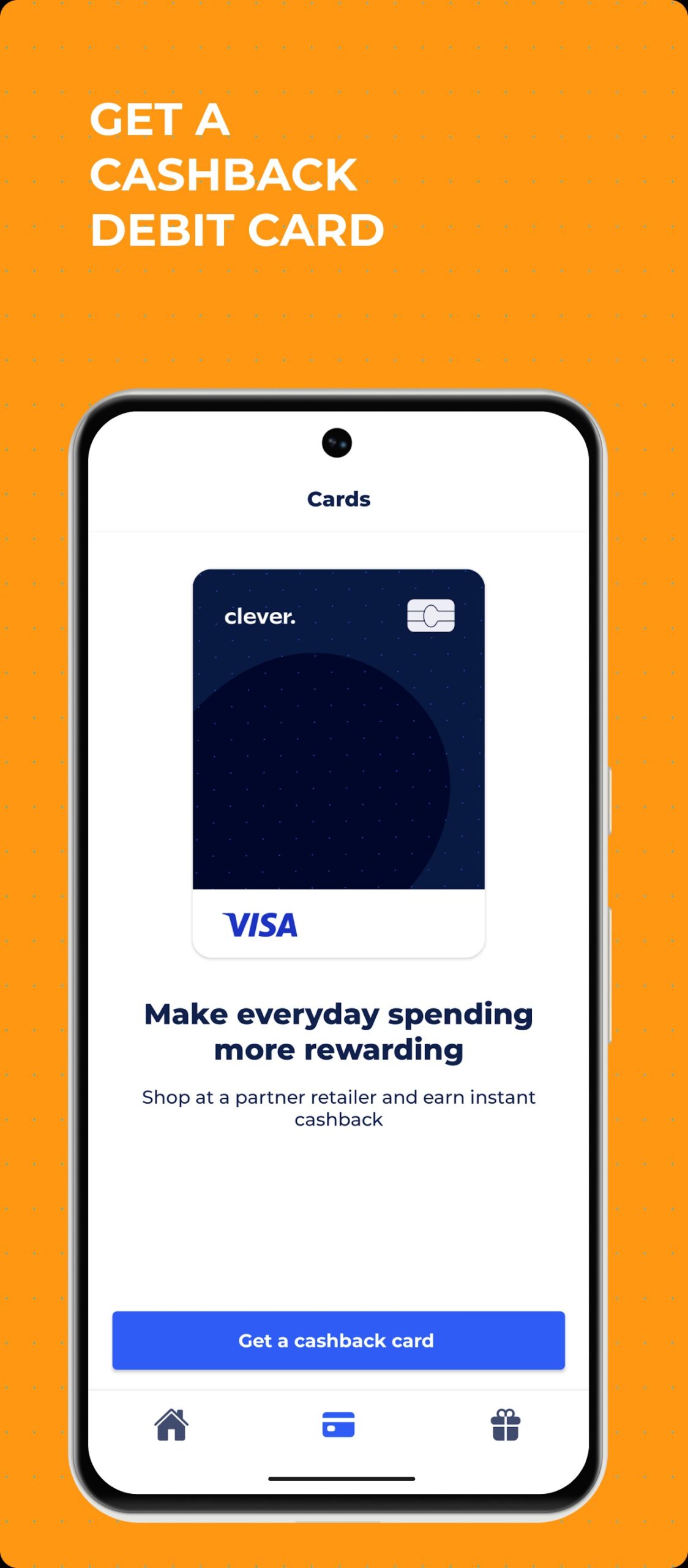 Clever has a loyalty program that allows you to get extra bonuses and discounts on your purchases. It tracks your preferences and purchases, based on which it offers you personal discounts.


You may also like: 7 Best Check Writer Apps & Websites
Moby Cashback
Moby Cashback is a mobile app that helps you get cashback when shopping at various stores and services. It is a convenient and easy-to-use app that helps you save money on every purchase.
After downloading and installing the app, you need to register to start enjoying all its benefits. Registration takes only a few minutes, after which you can make your first purchases and get cashback for them.
The app offers a wide range of stores and services in various categories, so everyone can find the goods they need at favorable discounts and with increased cashback. You can use a convenient filter to search for goods by category, brand, price range, and other parameters.
Once you have selected the product or service you are interested in, the app will show information about the available percentage of cashback. You will be able to see what percentage of the cost of the product or service will be returned to your account.
Cashback can be credited for the payment of various services. To get a refund of part of the money spent, you need to make a purchase through the app. After selecting a product or service, the app will redirect you to the store's website to complete the purchase.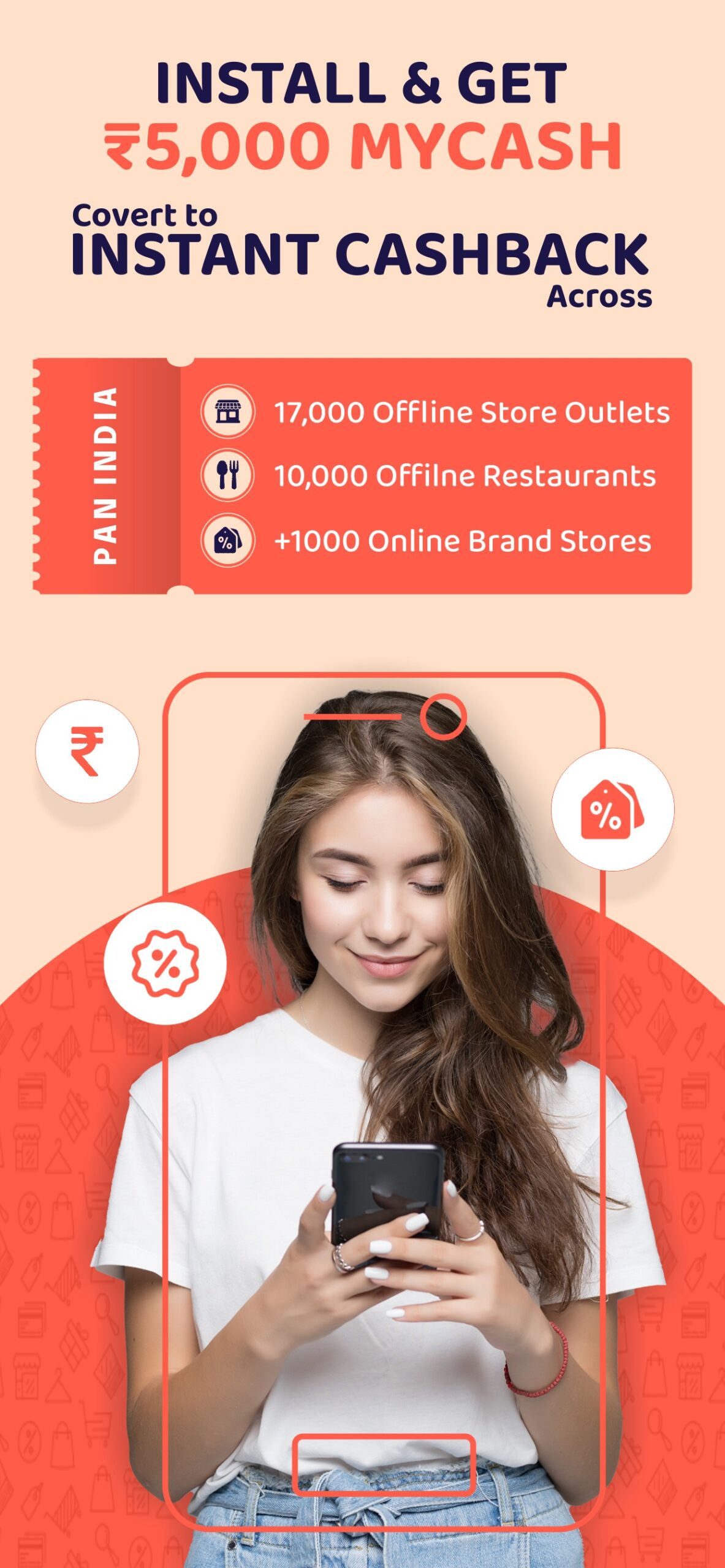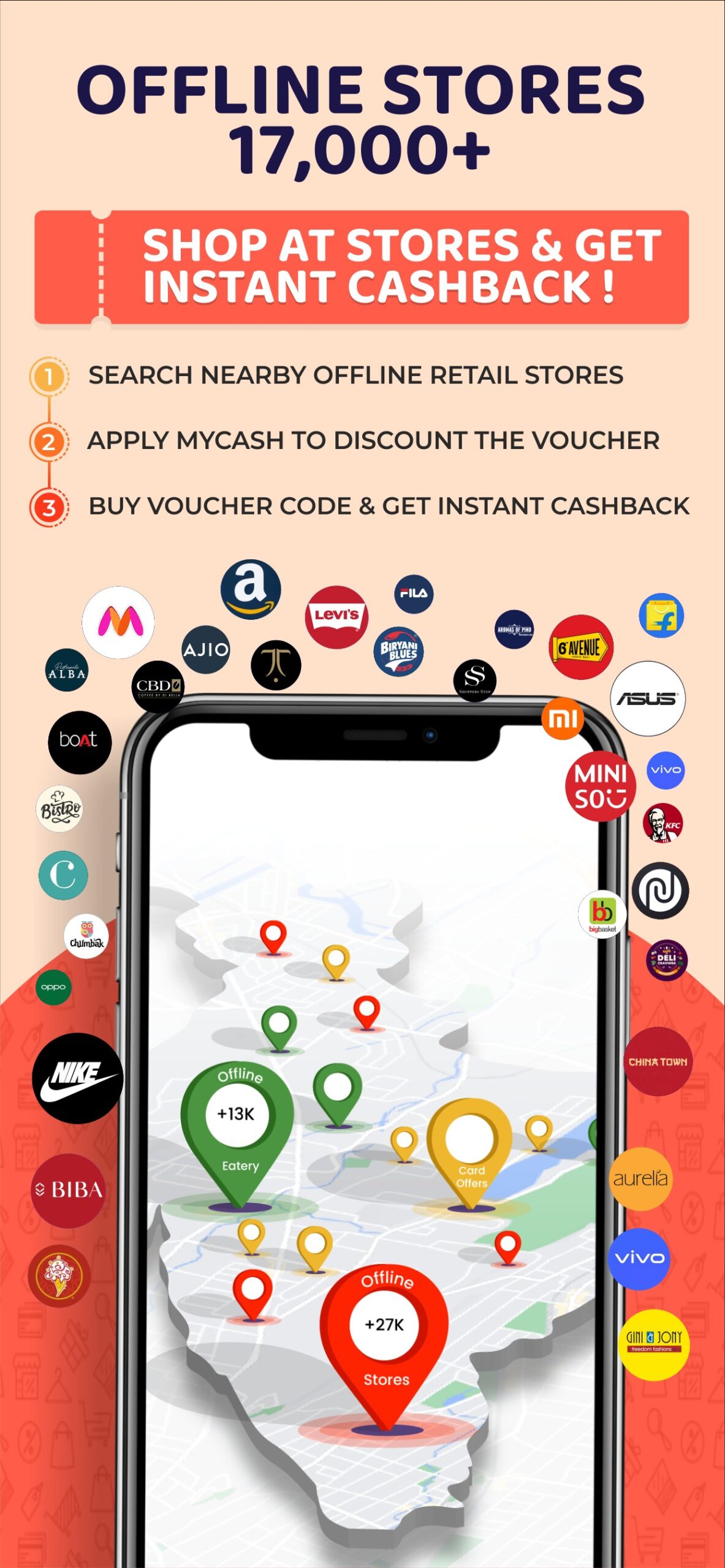 All purchases are made directly from the program partners, so you can be sure of the quality and reliability of the purchased products.