The first step to success in all areas is accepting yourself and becoming the best version of who you are. Many people don't understand such important things and get hung up on their kind of flaws.
To make a brighter version of yourself and to finally love your body, women start exercising and eating right. For your convenience, we've created a list of the best fitness apps for women.
Moreover, for women who are expecting a child soon we have prepared a list of the best pregnancy workout apps.
Workout for women: Fit at home
The app is one in a million, and probably one of the most widely used fitness apps among such apps. The app has all kinds of exercises, a personalized fitness plan, a focus on problem areas of the body, and much more.
It even has a nutrition feature that will remind you of your water balance and when to eat. What's coolest about the app is that it has a menu with types of healthy foods and drinks.
The app contains all kinds of the most effective exercises to gain muscle as well as to lose weight. A personal fitness plan will remind you when to start working out and not to forget about it.
At the beginning of use, you should specify your current height and weight as well as age to pick up a personalized plan. All of your progress will be visible in the tracker, which will be displayed in the Tracking Process section.
To make the use of the application convenient and understandable, the training includes a video and its description of what to do and how to do it.
The app also has a self-care section with stretching, face and body care, meditation, and yoga. All of these types of workouts and diet plans will be personalized for each user, and you can notice the results of your workout in as little as four weeks.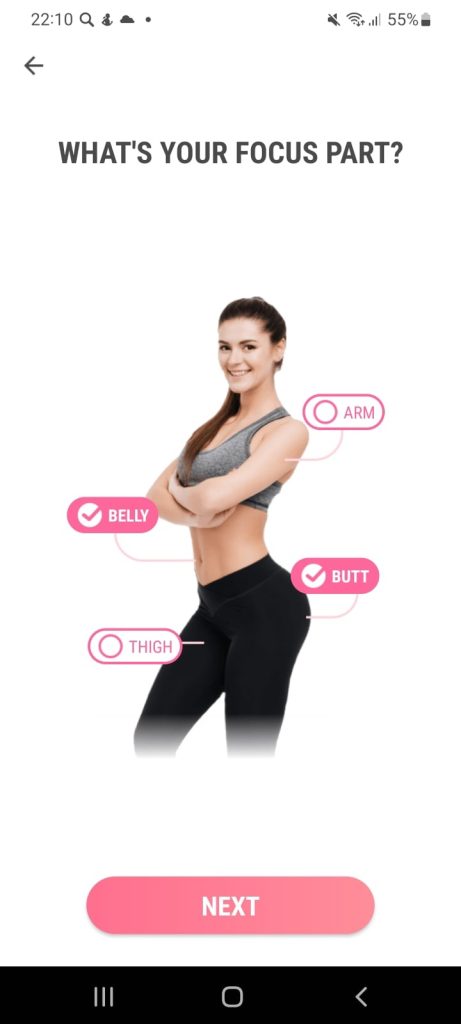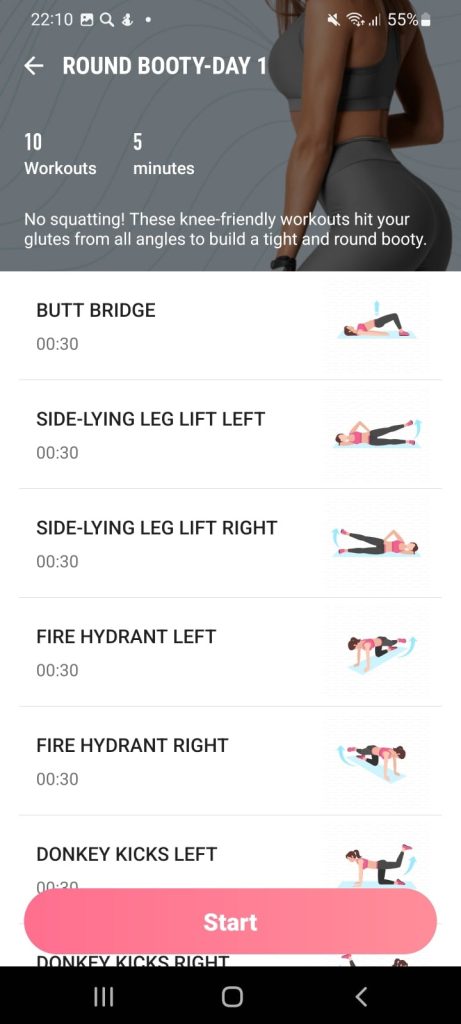 You may also like: 9 Best 7-Minute Workout Apps (Android & iOS)
Lose weight app for women
Another app from the same developers. The apps are almost identical, but most have some differences in the interface and exercise collections.
The most convenient thing about the app is that you can select workouts for different levels. That is, if you are a beginner in fitness, you can start with easy exercises, and if the opposite is true, you are a pro and exercises will be, respectively, difficult.
Another distinction of the app from the previous one is that it has a monthly plan, i.e. in this plan you will see both days for exercising and days off. After each exercise, you will see information about your achievements and how much you exercised, and the calories you burned during the workout.
Well with the rest of the application is similar, it also has special exercises for special problem areas. The workouts in it are designed especially for weight loss, but it lacks a section on proper nutrition.
If the first app had a diet section, which collected types of food for a balanced diet, this one does not. The tracking of each workout is there, and it almost as much as shows the results.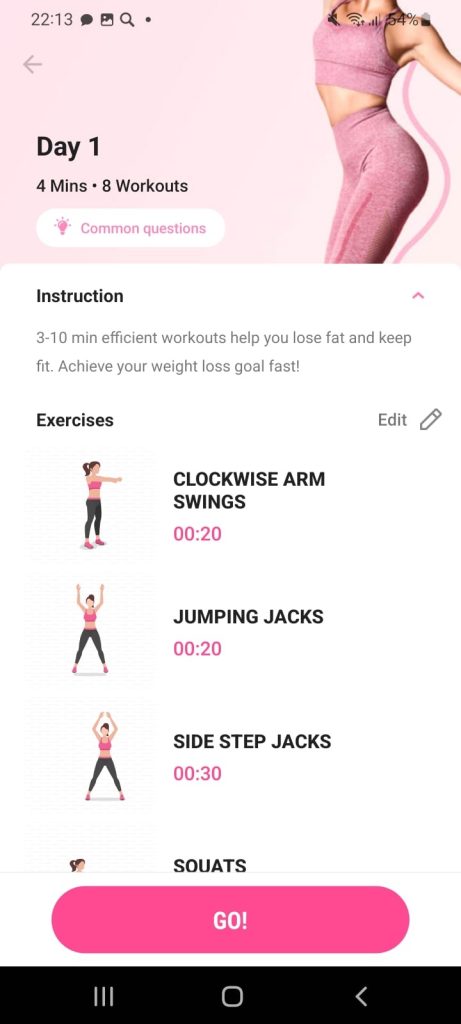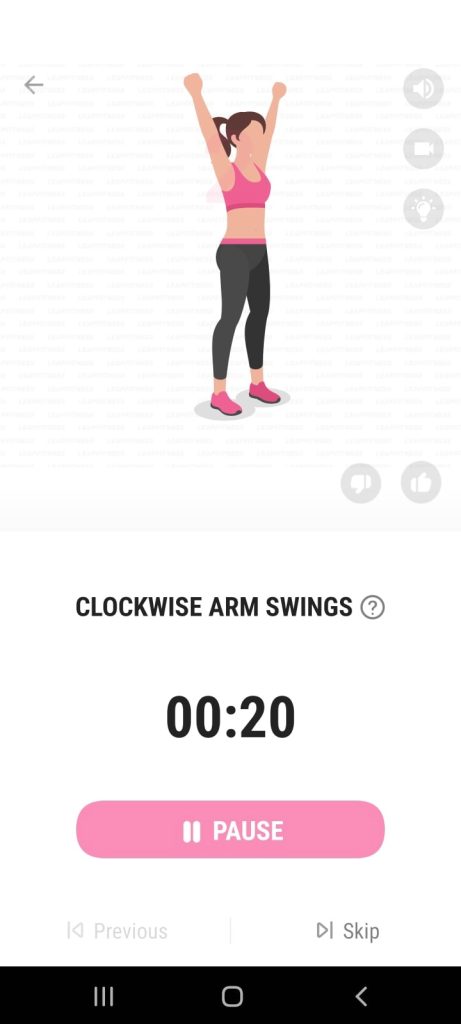 Sweat: fitness app for women
Another great app for home fitness, with over three and a half thousand workout videos that explain step-by-step how to train properly.
You can find workout videos from prominent women trainers around the world in the app. And the app also has a user-friendly interface that conveniently displays video content without bogging down the description of these videos.
The app also includes a definition by level, from beginner to advanced. Users of the app can use it both for home training and training in the gym. The advantage of the app is that each month users learn even more new and effective workouts for losing weight or gaining muscle.
In workouts you can find the right workout for you, depending on your workout equipment. The app is also one of the biggest features of women's fitness. We tried to do a more detailed review, but users can find even more useful chips themselves.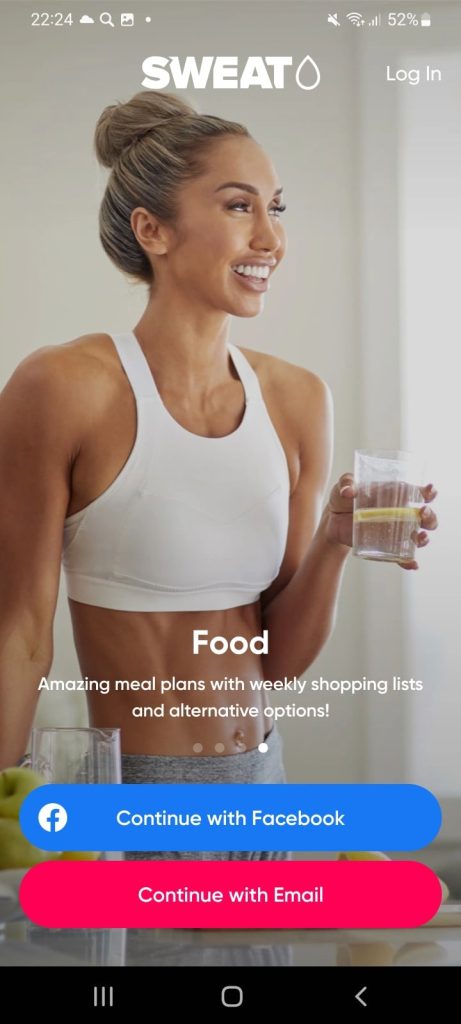 Sworkit Fitness
The next and no less useful and popular app among users is Sworkit Fitness. The app has both the same and distinctive features.
The biggest plus is asking for guidance from certified fitness trainers who can find useful and correct types of workouts for your physique. As we said, to get a guide from certified trainers, you can write them messages in the chat.
Like other apps, it has great sections for special workouts like cardio, yoga, strength, stretching, and the like. Beginner users can start with an easier yet effective workout without overexerting themselves. To track your progress and to motivate yourself for further workouts, a personalized plan can be added here.
This section will indicate the days when you do your workouts and when you rest. And in order not to overexert themselves, each user chooses a personal training plan, to which they can add different workouts they like.
The rest of the functions of the application are almost no different from other similar applications. It has quality video content that users will repeat, and there is a timer to keep count.
This app is great for a home workout. After each update, new types of training appear in different sections, so the application will not stand still and will improve together with users.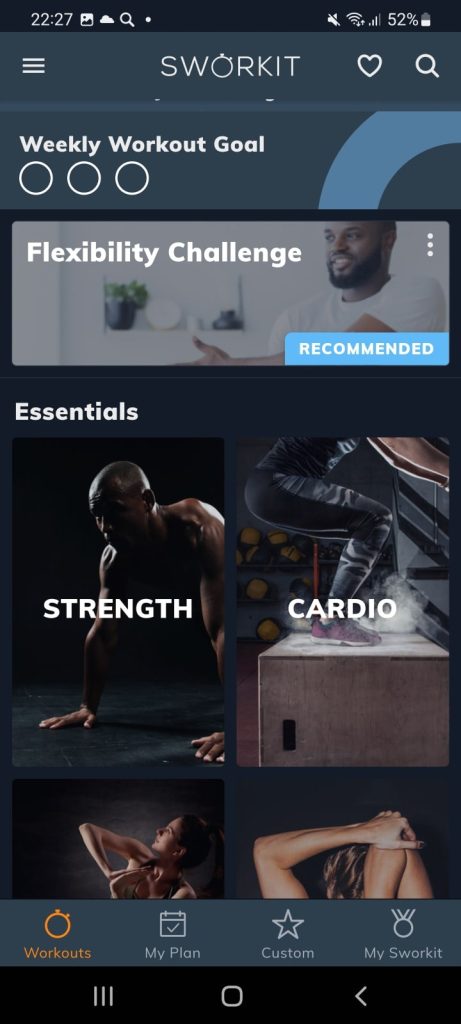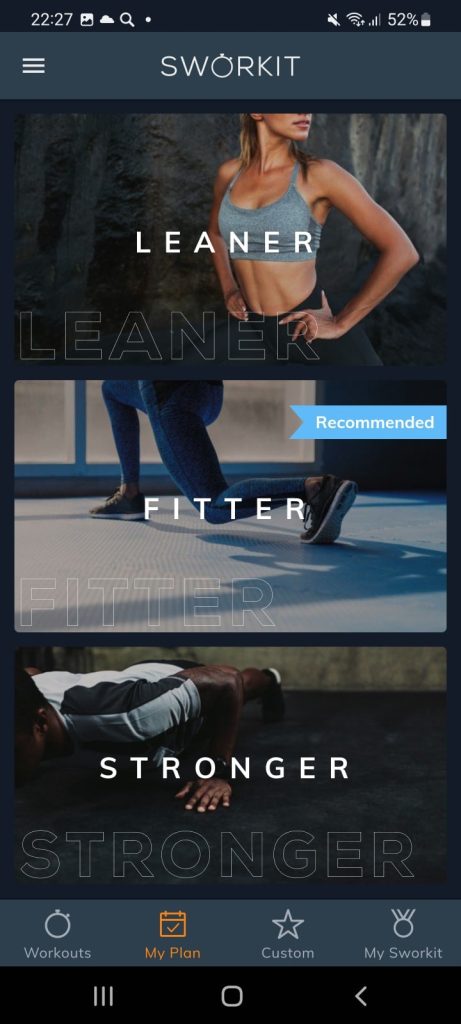 Aaptiv: Fitness for everyone
Aaptiv is a cool app, with some cool features and interface. Since the app doesn't have any age restrictions, it has different eye-catching graphics. And for full concentration, and to be motivated until the end of the workout – users get a budget to improve their level.
In the app, there are special sections with different training programs for different purposes. In other words, you can find any kind of training for problem areas that require special attention and training. There are also more than four thousand audio and video workout materials.
There is a personal fitness plan in the app, too, and it also shows you the days when you've taken the time to work out. After each workout, you'll see how many calories you've burned in each workout.
To motivate users, the app developers have added a group workout function. This function helps to keep track of how many calories in total all team members burned, those who trained the most will be at the top of the list. Well, in general, the app is quite useful for certain purposes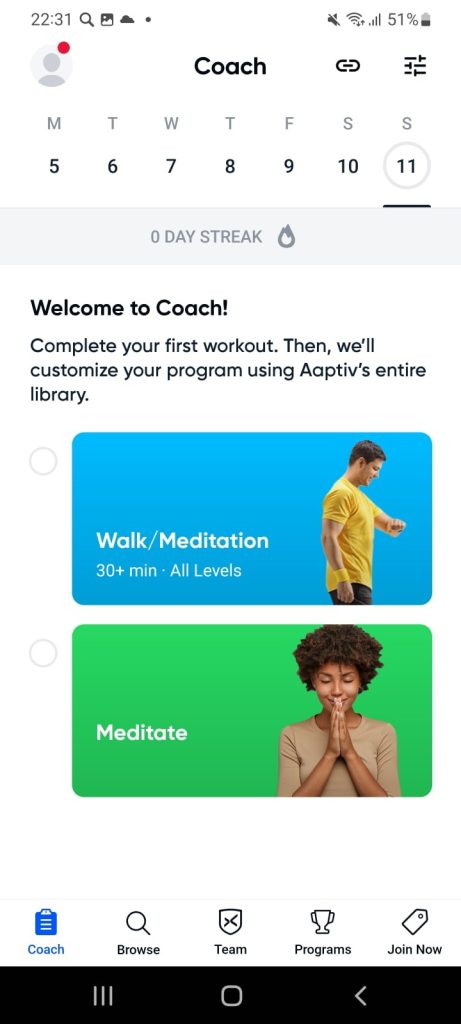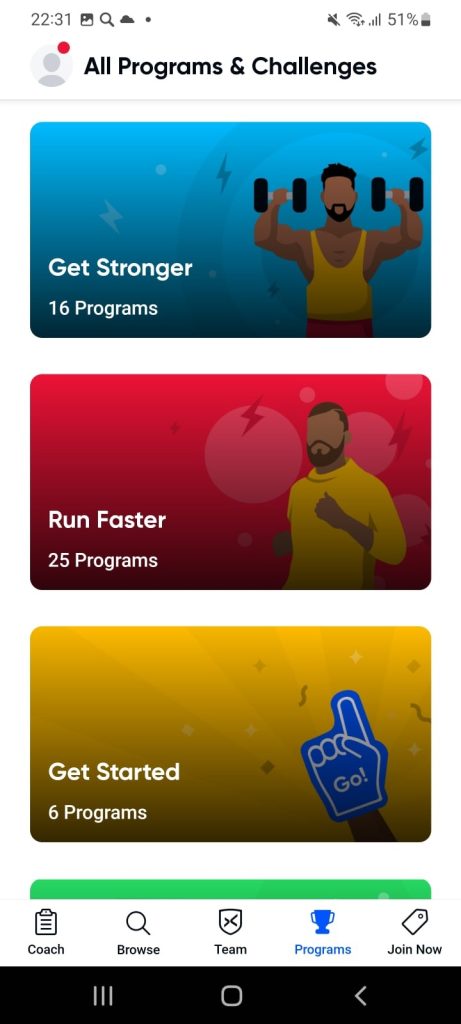 .


EvolveYou: Fitness for women
Different types of programs and special workouts for specific areas of your body, a personal training plan, coaching from leading experts from around the world, you can find it all in one app.
To start training, you have to enter your data and choose your level, beginner, advanced or advanced. The choice of level determines the training that suits you and is just as effective.
Users can find not only different types of workouts but can also join a community in the app, where users from around the world share their results and other various information.
Speaking of the community in the app, where users can choose the coaches they want to watch, as well as save them in the favorites section. There are more than four thousand workouts and exercises for different levels, which you can choose personally for yourself.
There is also a fourteen-day trial where you can watch your results, which will be visible to the untrained eye. To get the best results, it is best to train as written in the description of each workout.
Finally, a few words about the interface of the application. Everything here is very simple and user-friendly, new users will not be confused about where to start, because each section is written in detail and collected materials.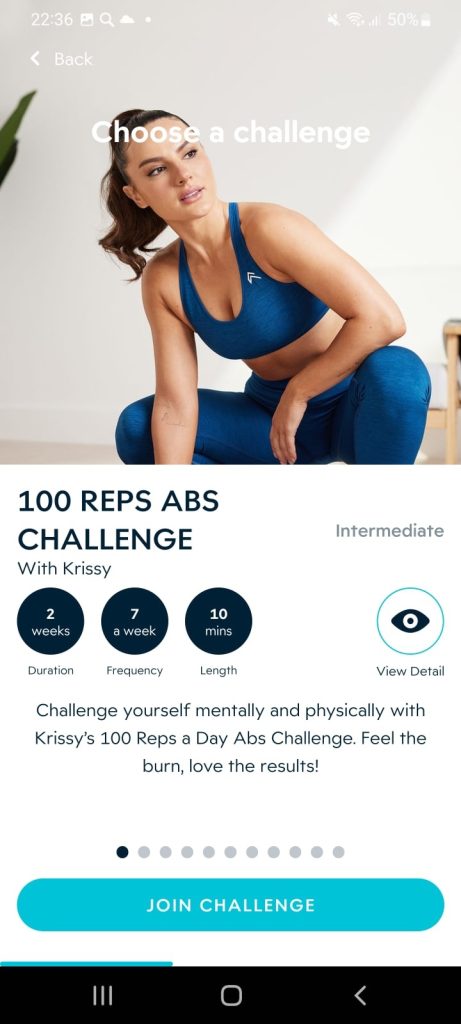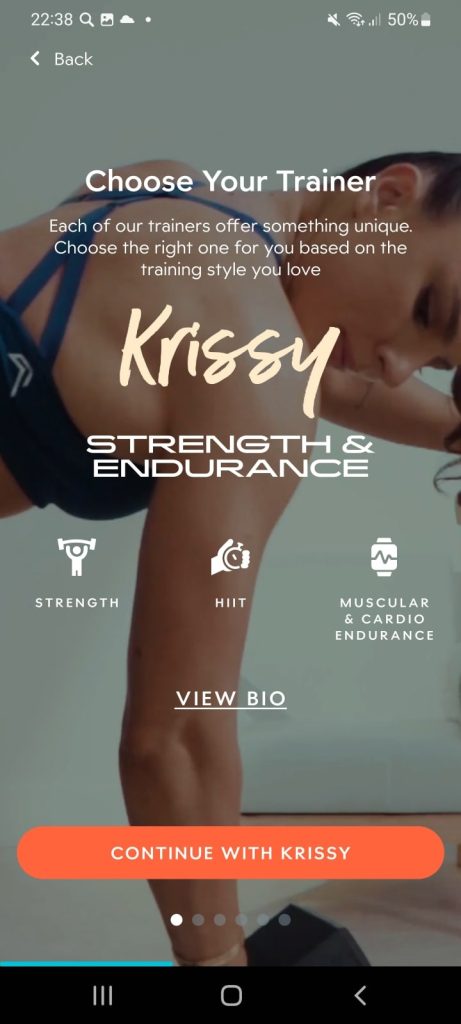 You may also like: 9 Best Apps to Create Your Own Workout on Android & iOS
StrongHer: Workouts for women
The application program is divided into two types, the workout program for home, and the program for the gym. Users choose what they need and start working out.
Each type of workout has a warm-up, which is a great differentiator. Each workout is also divided into different groups by level of difficulty, if the level is higher then the workout is much longer and harder.
For example, if you choose full-body exercises, the app will give you exercises for both legs, arms, stomach, and glutes. And if users have problem areas that need the most attention, they can choose specific exercises for specific body parts.
While working with the app, users must create an account, which profile will show their actions, days of training, and other achievements.
There is also a section for proper nutrition, which helps while dieting. It is especially worth using during workouts, as you can find helpful recipes that help keep your body balanced and toned.
Also in the community app, you can find various articles on a healthy lifestyle, workouts, and so on. You can even follow other prominent trainers who give useful tips and insights.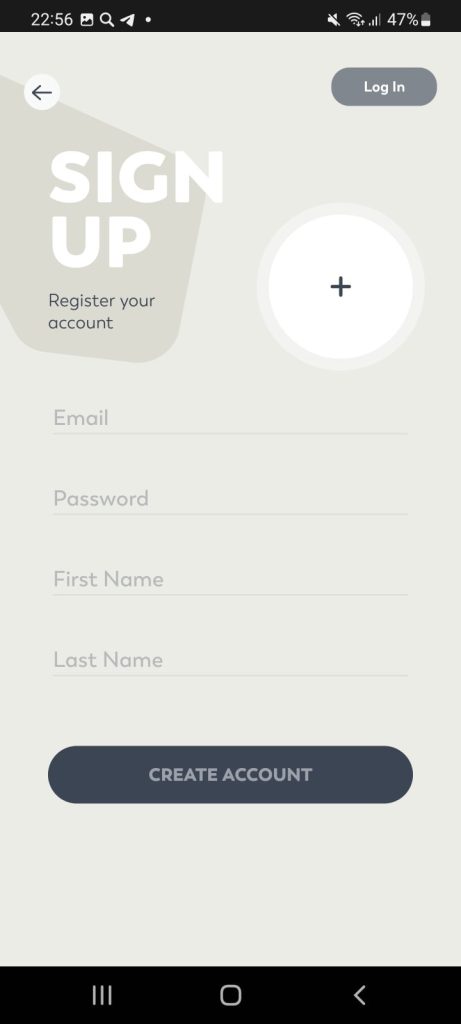 Female fitness: women workout
The application is similar and has almost the same features and capabilities as the other aforementioned applications. If the previous applications could be used for training at home and in the gym, this one is more suitable for home training where no equipment is required.
The main advantage of the application is that you can share exercises with your friends on social networks.
Each workout has audio and video detailing what to do and how to do it. There are specific workout plans for each level and new workouts for each day that improve efficiency and speed up the process.
The app has a routine section with morning to evening workout plans and workout types for the day, starting with a morning stretch, to an evening jog.
The app has a pretty effective workout plan that not only helps you lose fat or gain muscle but also helps you maintain a healthy lifestyle. You can also select workouts for specific body parts in the plan section. As with other apps, your training result is shown here after each workout.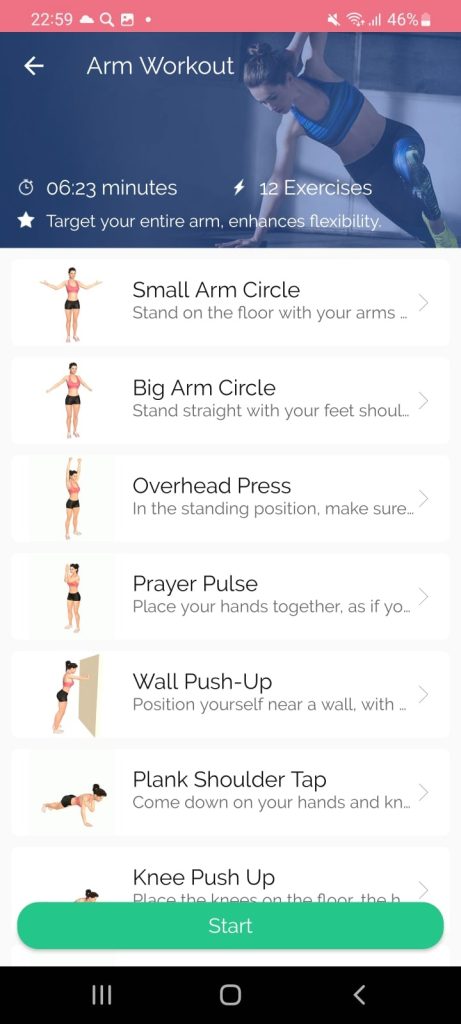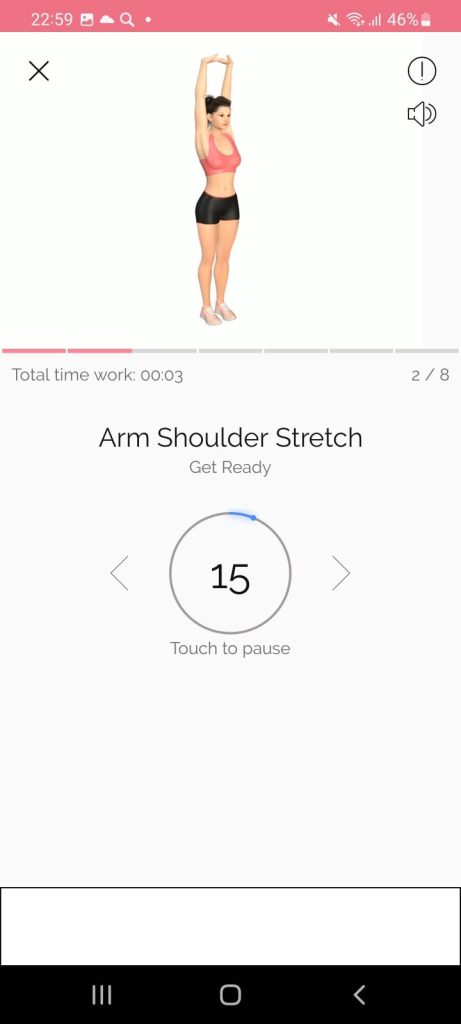 Shape it UP
The following app is primarily distinguished by its graphics, where each of the exercises is not shown in the 3D video, where each movement is described in detail, but only shows a photo and a description of how and what to do.
This difference can be considered a disadvantage because novice users who do not know much about the correct workout can do the workout in the wrong way. Because of this, users do not always achieve their training goals.
In any case, the app promises good body shape within twenty-four days, or at best in less time. But again, in this case, users must do each exercise correctly.
The types of workouts here, too, are divided into different types and include different programs. The helpful side of the app is that there is a meal plan and recipes for healthy foods.
The app is not that popular but has good types of workouts. The interface of the app is quite clear for easy use. Otherwise, the app has the same functions.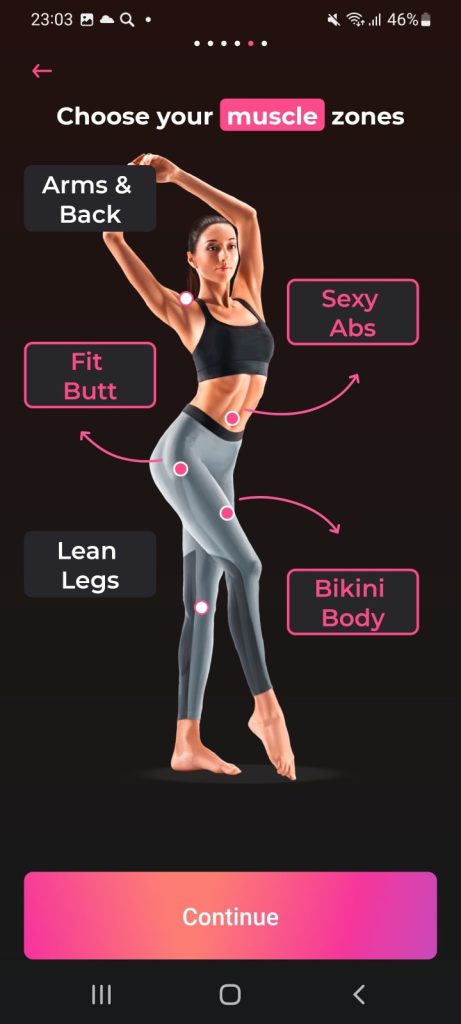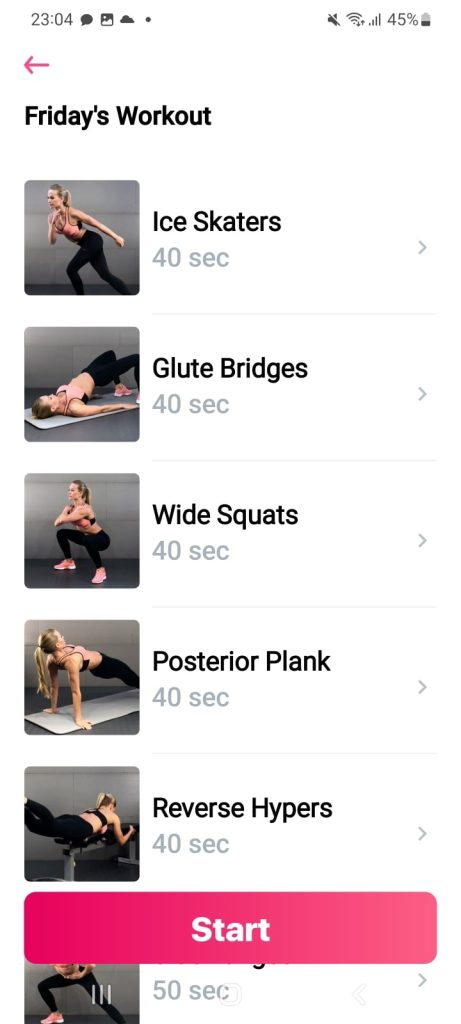 Peloton
Even though the app is not just for women, you can find workouts exclusively for women in it. To do this, when you start using it, you must specify your gender and other data about weight and height, and then in the main menu will appear exercises for women.
The application is not only for home use but also for training in the gym.
The app contains more than a thousand types of workouts recorded in the gym, which must be repeated to get the desired result. New users choose the right exercise for their level, and after each workout, they can find out their results and share them.
The app provides different types of programs for different types of workouts, as well as audio recordings for outdoor workouts. For example, you can turn on the audio during your run and repeat what the trainer says.
The app is also adaptive and can be used both on your phone and from your laptop during workouts. All your activities are recorded in your profile, where you can view your results and others.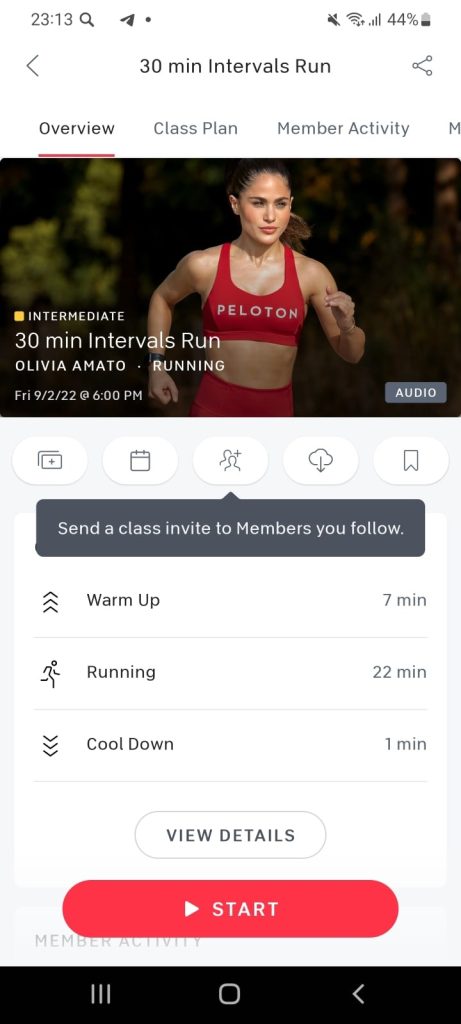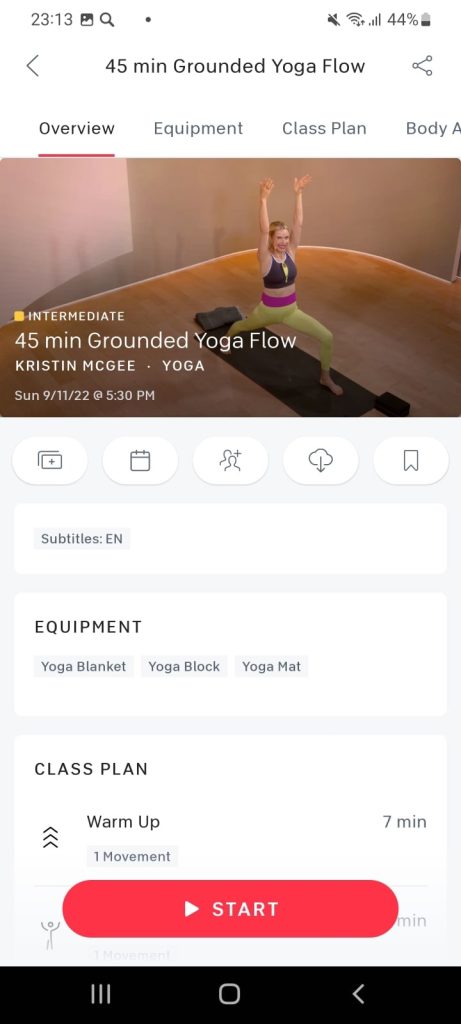 You may also like: 9 Best Dumbbell Workout Apps (Android & iOS)
Female Fitness
Finally, the last app on our list has almost the same features and types of workouts. Nevertheless, there are differences, such as the interface.
If in the other applications it is more interactive and specific, here it is simple. Also, the app doesn't have a thousand types of exercises, but it does have a few dozen effective ones.
To start a workout, users choose types of exercises, for example, for the arms or the waist. after choosing, you will be given a list of dozens of exercises that you need to do in a certain amount of time.
For your convenience, you can make your plan, and collect the types of exercises you like. Each exercise has video instruction and a full description of what to do, as well as a timer in the upper corner.
In order not to forget about when you need to do a workout, you can enable a reminder right in the app. Write an approximate time, and the next day you will receive a notification about the workout.
The application has a board where you can view your activity, there is also a detailed description of each exercise that you did, and how it helped you to burn fat.
Another useful side is that there is a description of different types of training here. We are not talking about one workout, for example, for the legs. Here, the types of training, are divided into zones, for example, an hourglass, these types of training are aimed at areas such as shoulders, buttocks, and legs.
In short, the application may seem ordinary, but you can find such interesting things in it.