Do you love playing cool zombie games? Then we have some good options for you!
If you love fighting and shooting, try 9 Best Army Simulator Games.
In this article, you will find the best games with zombies, available for Android users. Some of these games are free to download and play.
Plants vs Zombies 2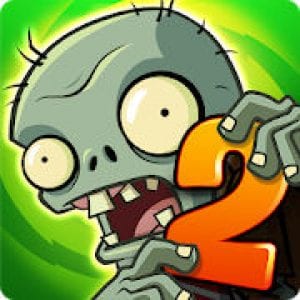 This is the second part of a legendary zombie game that is famous all around the world. The second part has more zombies, as well as plants.
Another difference from the first part is that you can now play for zombies, not against them. This is a thrilling game mode, with 26 active zombies to use for attacks!
The game genre is survival, meaning you must endure as long as you can defending from zombies that want to eat your garden and your brains.
Let's see what you can do in Plants vs Zombies 2:
Survive in a PvP arena. What you need to do is to locate plants in the arena so that they hit as many zombies as they can. This option requires an excellent strategy and reaction.
The game is divided into 50 levels that accumulate their difficulty but still remain thrilling and challenging.
Earn achievements. In general, there are 46 unique achievements you can get. To do it, pass levels and do tasks.
Travel through time and space. For instance, you can play in the Egypt of the Ancient Times. The arena of your garden will look different in every gaming mode.
Use additional tools to make your plants stronger. If you win a new power-up, don't hesitate to use it in the game.
The game has a high rating on the App Store and Google Play. Users love this app for its thrilling levels and simple interface.
Most options are available for free. There are in-app purchases as well. They help you to boost your gaming progress and skip levels.
Both Android and iOS users can get the app.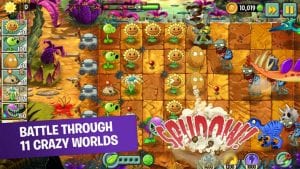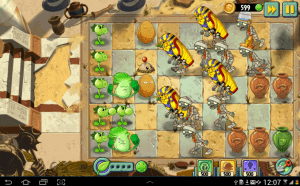 You may also like: 15 Free Offline Tank Games
Dead Ahead: Zombie Warfare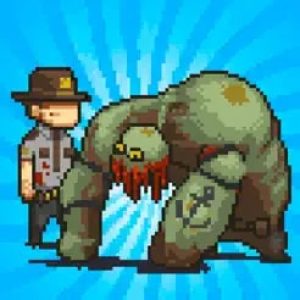 Here comes another great tactical survival game! In Dead Ahead, you will find yourself in a strange apocalyptic world.
The navigation of the game is simple, you won't get stuck in any step. The graphics are also fun – it looks quite old-fashioned, like Minecraft.
These are the best functions you will explore:
Discover the area

. At the very beginning, you will have a small piece of the area to defend and survive on. Try to use it wisely and build a good strategy.

Explore other pieces of land. The more land you have, the harder it will be to defend it. At the same time, you have more space to run from zombies.
Build your team. It is impossible to combat with zombies when you are alone. This is why try to collaborate with other players and build a strong alliance.
Collect items. This can be a new type of weapon or anything you may use during your defence.
Unlock additional quests to make your gaming experience better and more thrilling. In these quests, the principle of the game will remain the same.
To download the game, you don't need to pay. However, if you would like to boost your game, you can buy a starter pack with additional coins and items.
Dead Ahead: Zombie Warfare is available for both iOS and Android users.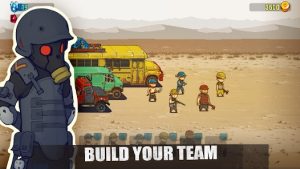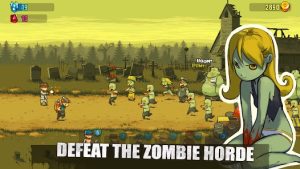 Into the Dead 2: Zombie Survival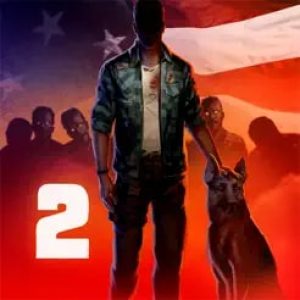 This is the second part of the game called 'Into the Dead'. Here you will explore the land that survived the apocalypse. Your aim is to survive and find your family.
Into the Dead 2 is a zombie shooter and survival game. It is a mixture of different genres. It also has cool and realistic graphics.
Here are the basic features of this zombie game:
Discover various locations. All of them are different from each other. However, you have to be attentive all the time – every environment has zombies that can kill you.
Horrible zombie threats. When you take a fight with zombies, you can't do without an excellent tactic. If you are doing well, the app will analyze your progress and adapt the number of zombies to it.
Go through the storyline. You have to make choices all the time. It will have an impact on the ending. Try to experiment with this – you will explore multiple endings.
Try powerful weapons. The more you play, the better arms you will get. Always check for the improvements available for your weapon. It will help you to be more effective in the fight.
There are some in-app purchases. Most of them are guns and arms that will be available for you at once. You won't have to unlock them.
Into the Dead 2 is available on the App Store, as well as Google Play for free.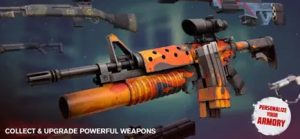 Zombie Shop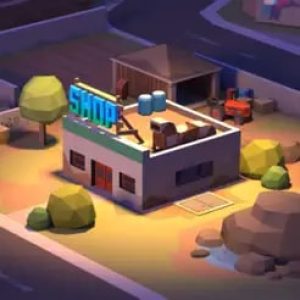 This is a unique game that combines three aspects – survival in a post-apocalyptic world, fighting against zombies, and trading with other people.
In this game, you need to use a multifunctional mode, as you have to keep in mind your defence and trading.
Here are the best features you will see in Zombie Shop:
Trade wisely. You have to always know what you need to do with your products. Check what you already have and what you lack and build your trade according to this rule.
Attract zombies. You have to take fights from time to time to get cool prizes and items you can sell later.
Build strong defence lines. This will help you to fight with zombies and miss fewer resources.
Collect costly materials such as metal, chemicals, and plastic. You can become a thriving person by selling these things.
The game supports many foreign languages, such as French, German, Italian, Japanese, Korean, as well as many others.
The size of the game is pretty big, it can reach up to 400 MB.
Both Android and iOS users can download Zombie Shop for free.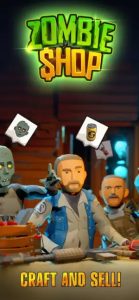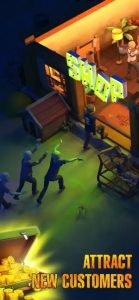 Shelter War: Zombie Games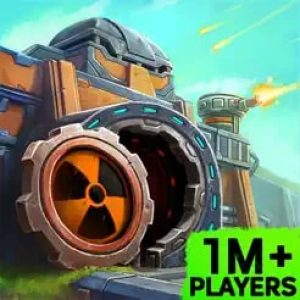 Imagine the world is on fire and zombies are everywhere. What you are going to do? For sure, you have to survive in this hard and cruel world.
To win this game, you have to create a strong strategy and stick to it.
Let's see what you can do in this game:
At the very beginning, you will find yourself in your shelter. First of all, you

explore the surrounding area

. Be careful – zombies are everywhere! When you have discovered the territories, you will get some items and find other players.

Build defence lines

using the items you have. This increase your chances to survive.

Change perspective

– you can play a first-person or third-person one. This helps you to see the area from different angles.

Collaborate with others

. You can make other people your soldiers and become more powerful together.

Go through an exciting storyline. Please remember that every choice you make will have an impact on the result.
Craft new items to use during fights. For instance, you can make weapons to kill zombies.
Shelter War is free to download. For sure, there are some in-app purchases, but you can easily do without them. It will just take more time to pass through all the levels.
The game is available on the App Store, as well as Google Play at no cost.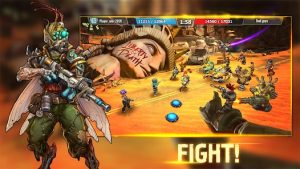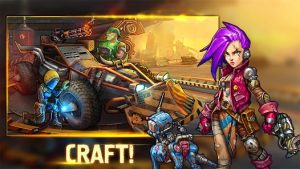 State of Survival: Zombie War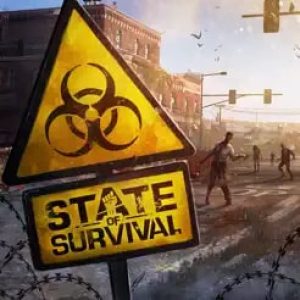 The world has almost come to its tragic end. Shops aren't working anymore, public transport is broken, and most people are dead. You are one of a few people who were lucky to survive this nightmare.
Do what you want in this game. You can take a hard fight with zombies, hide or run from them. It's all up to you. The only aim is to survive.
What else can you do in the State of Survival?
Make friends with other characters. It is almost impossible to win this game without others. You have to look for other human survivors and animals.
Make some research. You need to hide from zombies in shelters, but this isn't the only thing you have to do. It's not enough to survive, you also have to save the world by researching zombies and their mutations. When you understand how they mutate, you will win them.
Try to grow food, such as vegetables and fruits. If a zombie has not killed you, it is only 50% of your success. You also have to trade with others. It will allow you to specialize in some types of products and buy others.
Use aircraft . This is the new feature that was added to the game with the latest update . Aircraft will help you to move from one point to another much faster.

Stay away from the people who are already infected, as you can get infected too. Hide in shelters as long as you can. Get out from your shelter when you need to find other survivors or get some food for your camp.
The game is available at no cost. There are some in-app purchases that can help you skip some challenges, but you can easily do without them.
State of Survival is available on the App Store, as well as Google Play.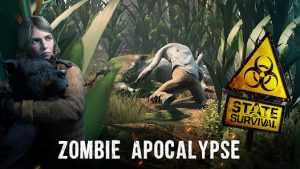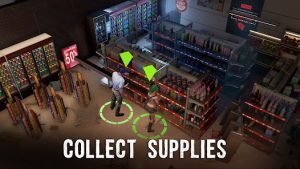 Last Empire – War Z: Strategy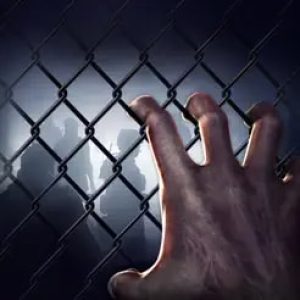 Here comes another amazing zombie strategy, where you have a chance to survive and save your empire. This game is striking because of its stunning graphics. However, the plot and other features are also cool.
In the Last Empire, you can do the following:
Build your powerful empire. Plan how you will build objects and defend against zombies that want to kill you.
Make alliance with your friends and become stronger together. You can merge your armies, weapons, and create one strategy for your empire.
Fight with walking dead and never let them enter your empire and infect or kill those who live inside.
By the way, if you love interesting games where you find yourself in a misterious world, read 11 Best Games Where You Are The Villain.
We recommend playing on a tablet to enjoy graphics and dive deep into the atmosphere of the game.
Last Empire – War Z is available on Google Play, as well as the App Store for free.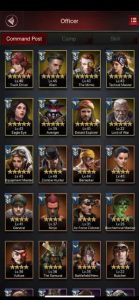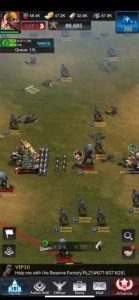 Zombie Survival: Wasteland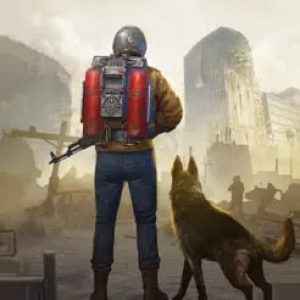 Your town used to be a nice place. There were cinemas, theatres, libraries, and stuff like that. But now everything has changed. The world is on fire, a terrible disease caused by pathogen is spreading really fast, wiping out the population and turning them into zombies.
You were lucky not to become a zombie. Use this chance and try to survive as long as you can!
What can you do in Zombie Survival?
First of all, you need to have enough resources, such as wood, stones, food, and weapon. To get it, leave your shelter and try to grab something. Bring it to your home and craft new objects. We strongly recommend that you get a vehicle to move faster.
Get vehicles. It will be hard to find a full and functioning vehicle. But you can assemble it.
Have a dog. Not only it will make your life more cozy and fun, but it may also help you fight with zombies and look for food.
Learn how to cook. It isn't enough to grow some products, you also have to cook them to make the best dishes.
Check your shelter and repair it if necessary. If there is a hole, for example, you have to fix it immediately, or zombies can use it to get into your house.
Repair your radio. Don't skip this step! If you do it, you will get the latest news and correct your plan.
The app needs about 900 MB to be installed. It is a gigantic game.
Zombie Survival is available for iOS, as well as Android users for free.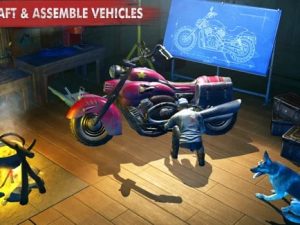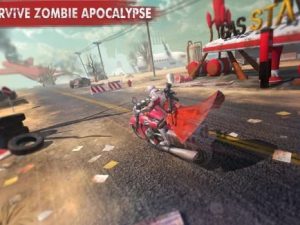 Prey Day: Survival Game Online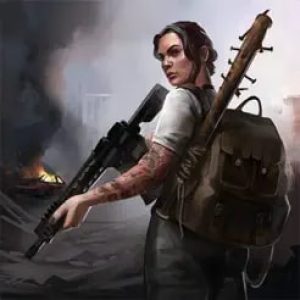 The end of the world has become. And now it is your aim to help the survivors and yourself to stay alive and find a good shelter.
If we talk about the game, its genre can be defined as a zombie shooter. You have a weapon and your aim is to take a fight with zombies.
Here are the best options you will explore on Prey Day:
Enjoy an amazing online world and vast community. You will be one of the survivors in a big city damaged by a terrible infection. Find other players and try to collaborate. For sure, you can also play alone, but it will be much harder.
Build clans. It is always better to merge the resources you managed to collect. Then create a plan and stick to it. The more close and collaborative clan you have, the easier it will be to survive.
Do some research and create new types of weapons. As you have already understood, the main type of weapon is a shotgun (or another shooting instrument).
Discover new locations all the time. When you play the game and move throughout the plot, you may come across some hidden places. Try to unlock them all and get new achievements.
This cool zombie game is available for free. There are in-app purchases, though. They help you skip some hard parts of the plot. However, you can easily do without paying money.
You can download Prey Day on the App Store, as well as Google Play.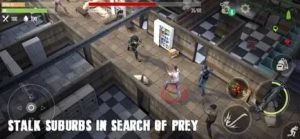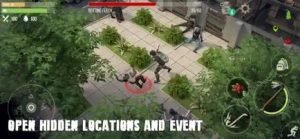 Dark Days: Zombie Survival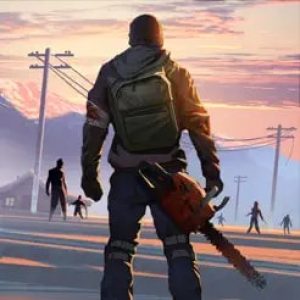 Imagine there has been a strong and terrible epidemic that wiped out most people from this Earth. Dark Days has a cool graphics that look like a cartoon.
We can define the genre of the Dark Days as a tactical survival shooter. All you need to do is to
However, there are many other features as well. Let's take a look at the most striking options:
Build a shelter where you can hide. This is the first thing you have to do when you start playing. This is a place where you will hide when there are too many zombies.
Gather various resources, such as metals, rocks, as well as food. You can also craft new things using what you have.
Craft weapons yourself. You can hardly fight with zombies if you don't craft new weapons.
Beat bunkers created by other players. This will help you to get new items and cool prizes.
Please note the Dark Days: Zombie Survival is a big game. You will need about 560 MB to install and play it.
The game is free with some ads. You can get it on the App Store or Google Play.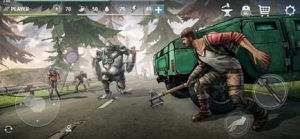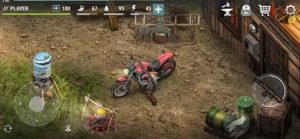 Fighting Fantasy: Blood of the Zombies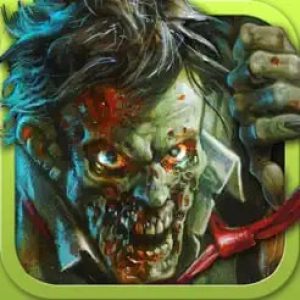 We can define the genre of this game as a fighting fantasy and strategy game. It is also an interactive adventure and a game book. The app has a twisted plot and thousands of choice you can make.
You find yourself inside the labyrinths where you have to run from zombies and save your life.
Let's see what you will explore in Fighting Fantasy:
Exclusive and thrilling death endings. The ending you will see depends on the choices you made throughout the game.
Cool sounds and music. It will get louder or quieter. It depends on how you move through the storyline.
If you stop going through the plot and quit the game, don't worry. You can always go back, and the app will remember the place where you stopped.
This game is perfect even if you play in groups with your friends.
Unfortunately, you can't play Fighting Fantasy for free. To download the game, you have to pay for it, there is no trial or free basic option.
You can get the app on the App Store and start reading an exciting story.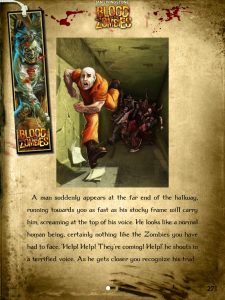 War of the Zombie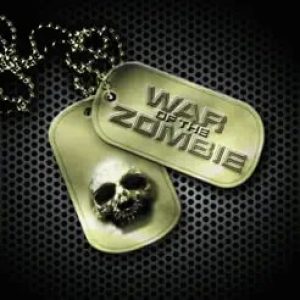 If you want to save the world and you like to create strategies, then you need to try War of the Zombie! This is a thrilling and action game where you have to survive and save the world.
War of Zombie is a bit like Plague Inc. In both games you can see the map of the world and monitor the situation by this.
At the very beginning of the game, you will find yourself in a full apocalypse.
Let's see what you can do in the War of Zombie:
Choose a troop and make sure their equipment is powerful enough to combat with zombies. You can also drive BMPs and cars to move faster in the arena.
Craft your own weapons and test them during an actual fight with zombies. You can always edit your weapons if you found some flaws and errors there.
Bribe or be diplomatic with the governments of different countries. It's up to you to decide what you will do in every situation. For instance, if you are dealing with a government of a small and poor country, it will be better to solve problems using money.
Build operating bases. This is vitally important to do it in advance so that you can use the base when you combat with zombies in this country.
Survive or get infected. Yes, there are many ways and finals. The game can end differently. You can save the world, be killed by a zombie, or get infected by yourself and become a zombie! It all depends on you.
The War of Zombie has pretty nice graphics, so we recommend playing on a big screen, for instance, on a tablet.
At the moment, you can download the game on the App Store. You have to pay for the download, the War of the Zombie isn't free.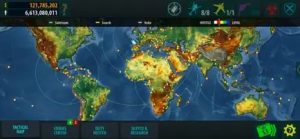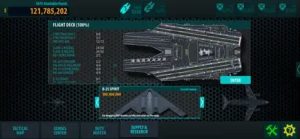 You can also check: 11 Best Colony Building Games