Blitz card game is known by many names, but it's equally entertaining either way. And if you're a fan of those, you've come to the right place.
We've picked up the best blitz card game apps for Android & iOS that are sure to keep you entertained for hours. These games are perfect for fans of Blackjack and Solitaire, and some of them let you enjoy friendly card tournaments online. All these games are easy to play, and the short playtime is great for playing on the go. Let's get into it!
21 Blitz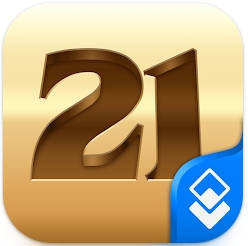 That's a single-player blitz card game to challenge your mind with. It's a perfect option for all the Solitaire fans. All the rounds are pretty quick here, they may only take a few minutes of your time, which is great for playing on the go. Herewith, the game will quickly have you hooked up, and you'll find yourself playing for hours on end.
The rules are simple as well, and you can watch an in-depth rule explanation if needed. There's also a tutorial mode to guide you through the process. Your goal here is to make a card stack that adds up to 21 scores. Once it's done, the lane will bust, and you'll need to repeat it with 3 lanes to win the round.
Plus, you can make combos and gain multiple bonuses right away. Sounds simple, but each round comes with a timer, so you'll need to think and acts quickly here. The game lets you undo your actions and reset the busts with one tap. You can also replay the same deck multiple times to increase your score.
The app comes with multiple modes for you to try to diversify the gameplay. You can also customize the decks and the background art if needed.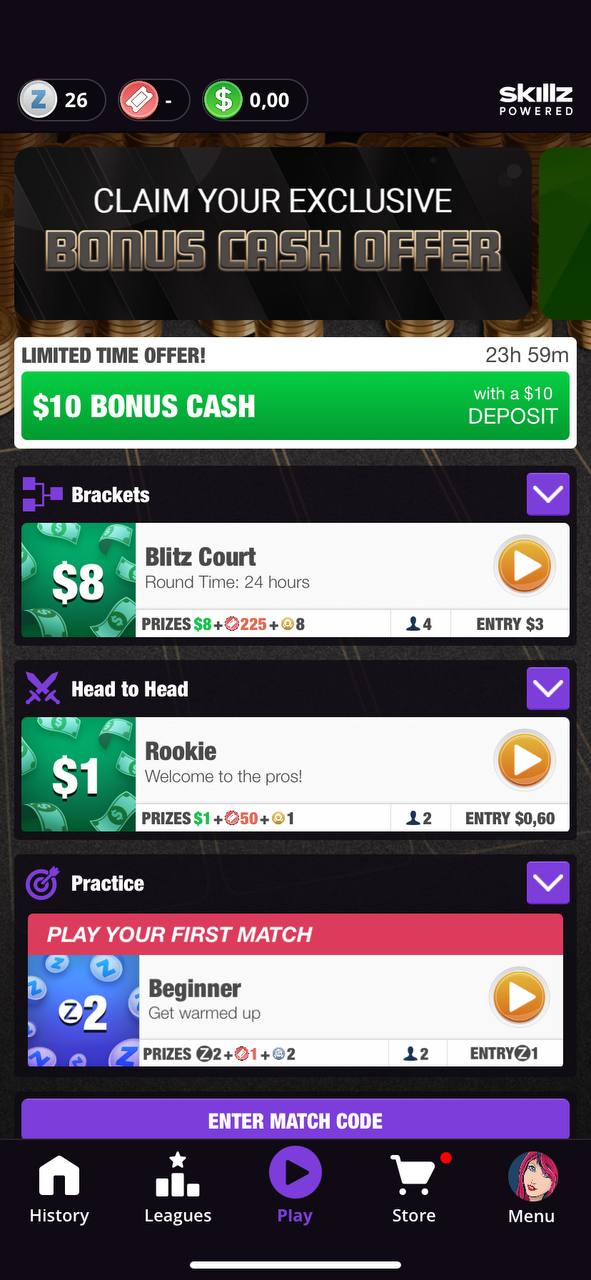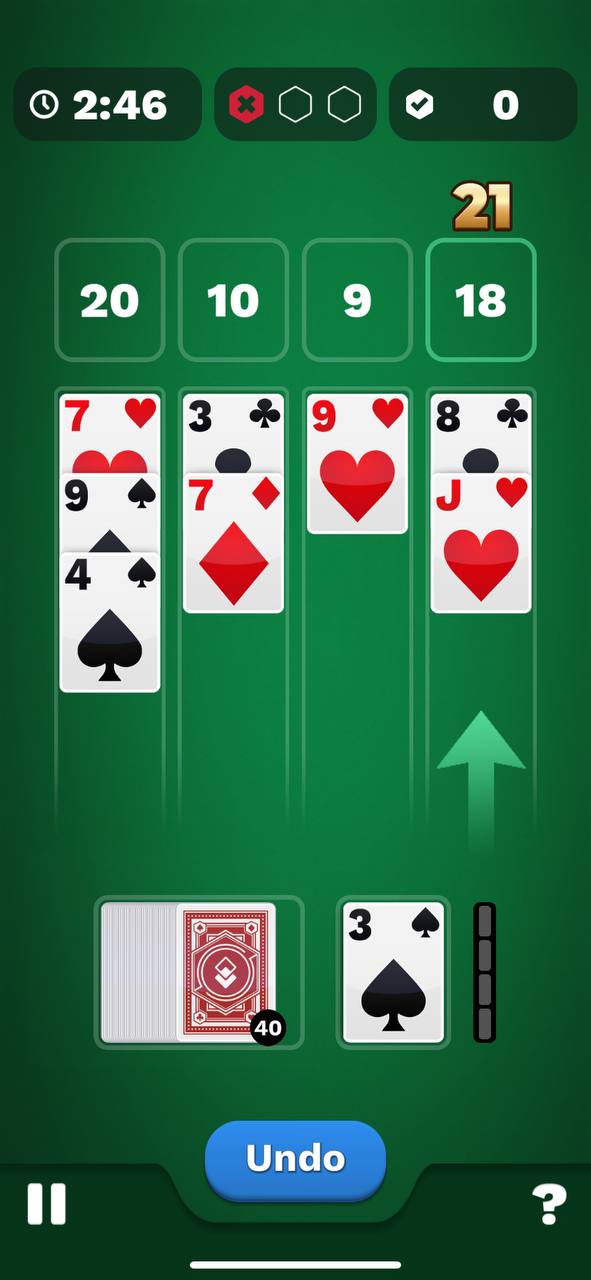 You may also like: 11 Best Rummy Card Games for Android & iOS
31 Blitz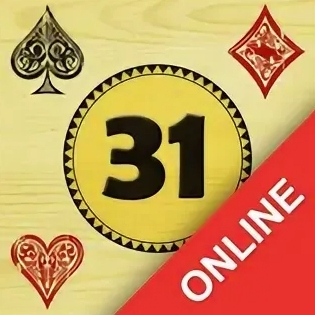 If you like competing in card tournaments, this app is for you. It's a multiplayer game that lets you stand against up to 4 other users from around the world. This game is great for people of all ages and skills, you get an in-depth tutorial at the beginning, so you'll be alright if you haven't played it before.
As for the rules, everything is petty and traditional. You'll need to be the first to score 31 points with the three cards. It's both simple and challenging at the same time, and you'll have a good time playing for sure. In case you're not in the mood for online tournaments and want more time to practice, there's an offline mode just for that.
The multiplayer mode is quite flexible, though, so make sure to give it a try. You may rather join a public game or host a private one for your friends exclusively. The app even has a chat for you to communicate in real time while playing.
The playtime is usually short (around a couple of minutes), which is great if you're on a busy schedule. You'll also get to customize the design of the decks as well, and there are tons of options to try here.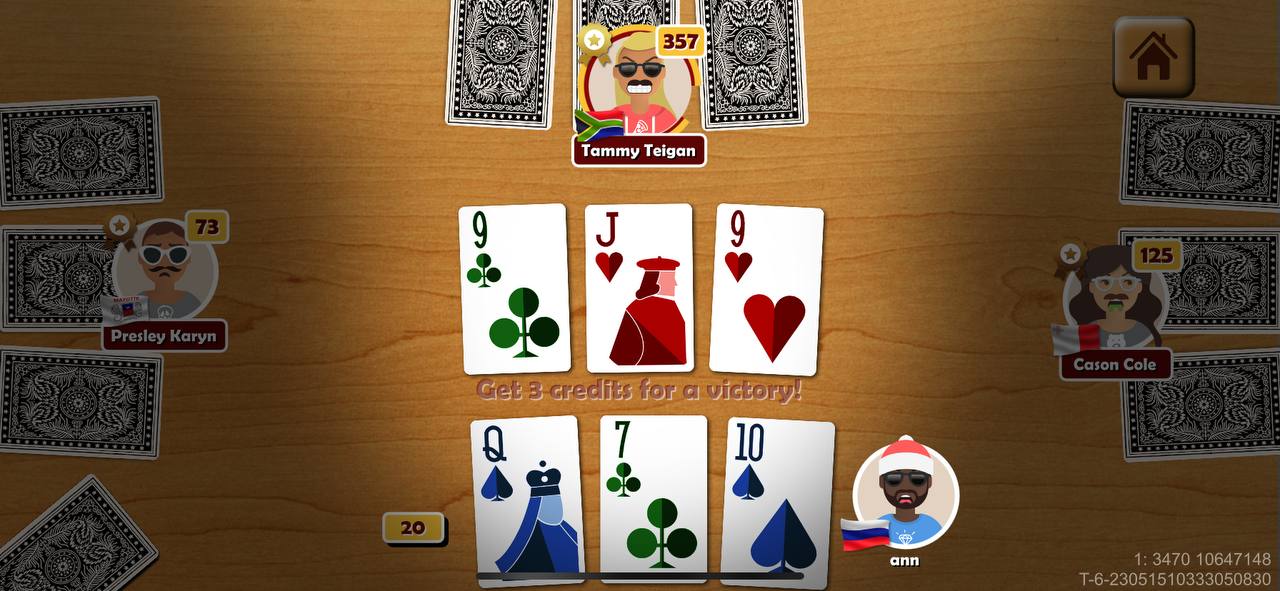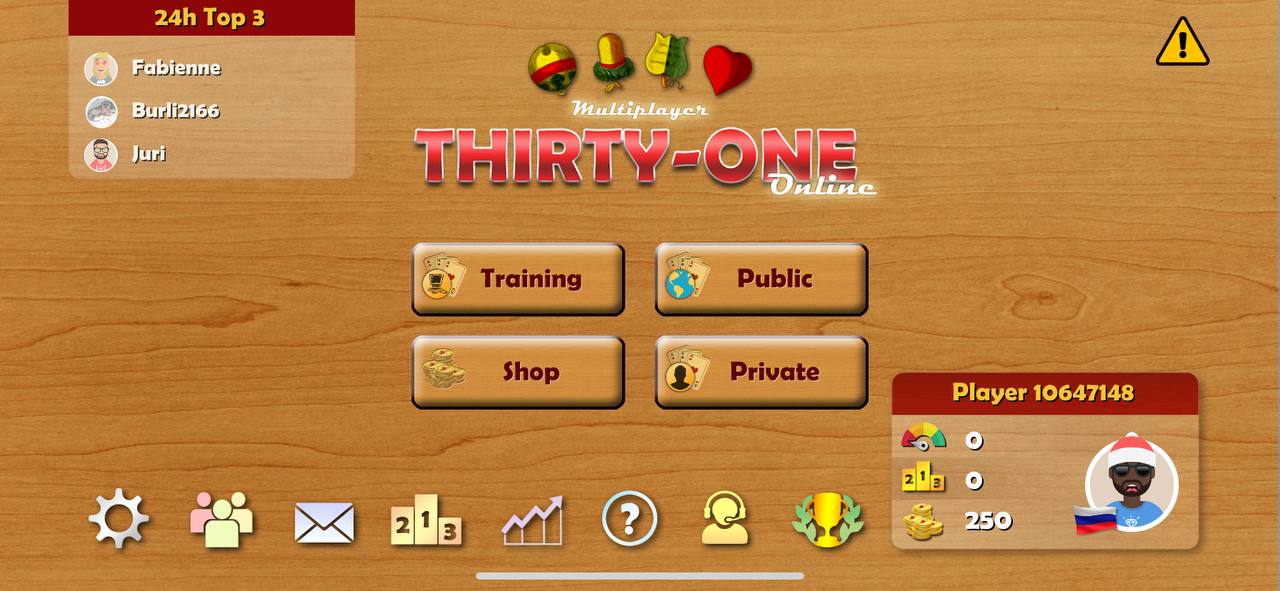 Check also: 11 Best Cribbage Apps to Play Online & Offline
21 Blitz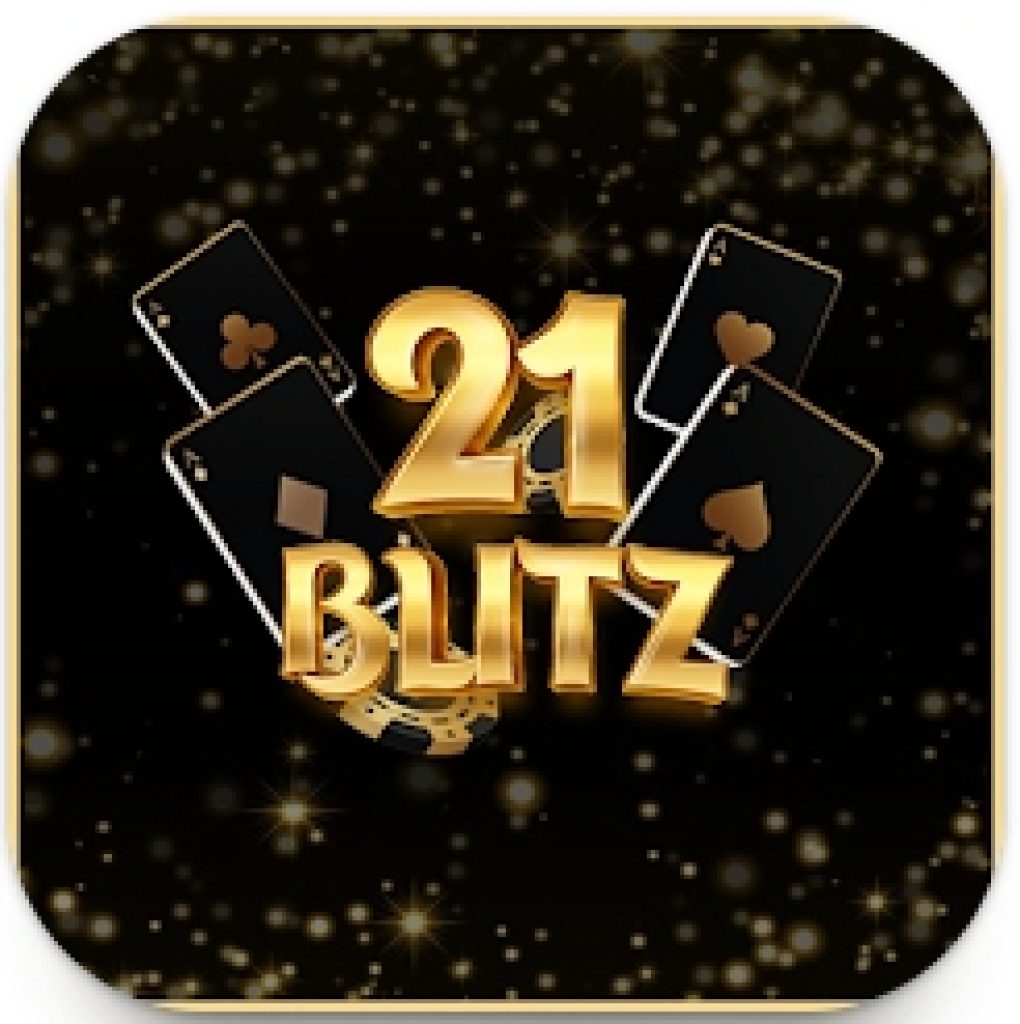 That's a stylish blitz card game for you to play on the go. It's incredibly easy to play, and you'll get to watch a step-by-step tutorial at the beginning to get into the rules. The UI is user-friendly as well, and you'll definitely appreciate a stylish black and gold design that makes this game stand out.
What you'll need to do here is to add cards to four columns trying to score it up to 21. Your goal is to clear the streaks by either reaching 21 points or adding 5 cars to it. There's a bonus system and special cards that will clear any column right away. Just make sure you're using them wisely, and you'll be thriving here.
Plus, you'll be able to make card combos that bring you some extra bonuses and work pretty much as power-ups. The game is limited to a single mode only, so you'll just need to beat your own score over and over again.
There's not much customization for you to do here either. The only thing you can do is t turn off and music and sound effects. It's free, though, and there are no ads to annoy you.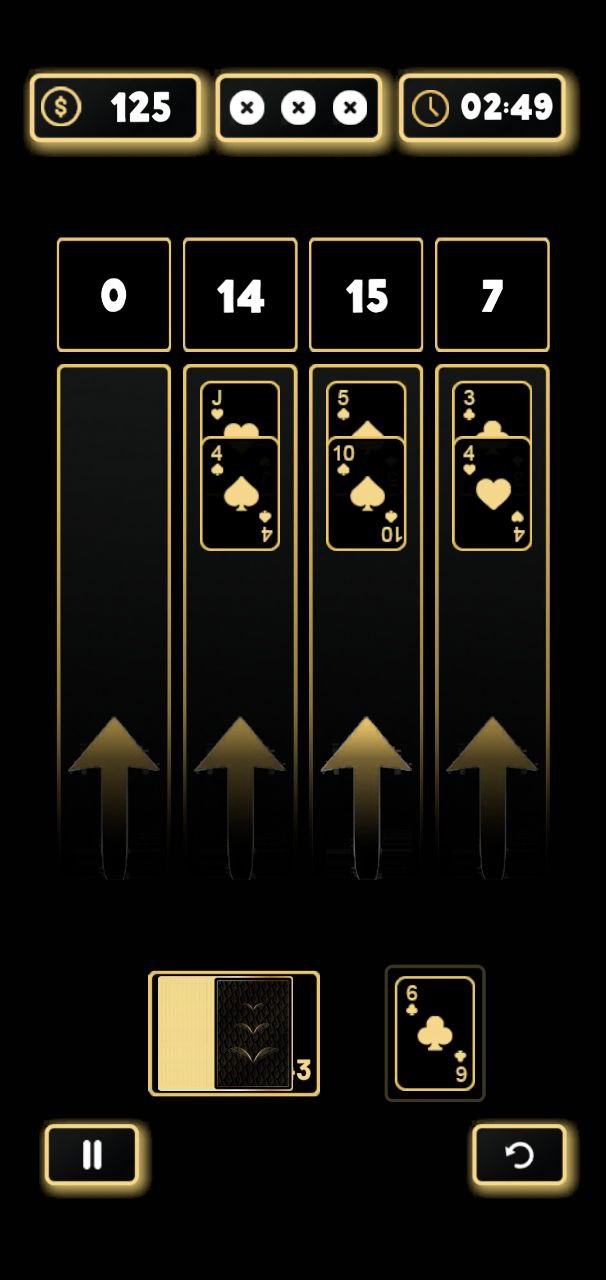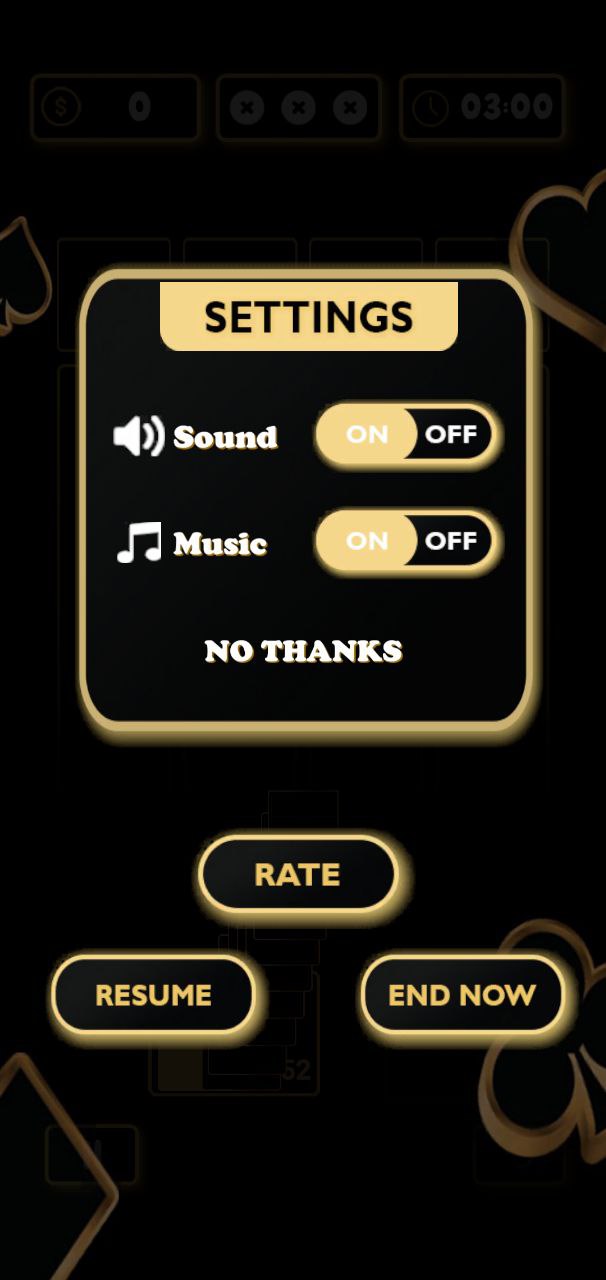 You may also check: 15 Free Card Game Apps
Thirty One Rummy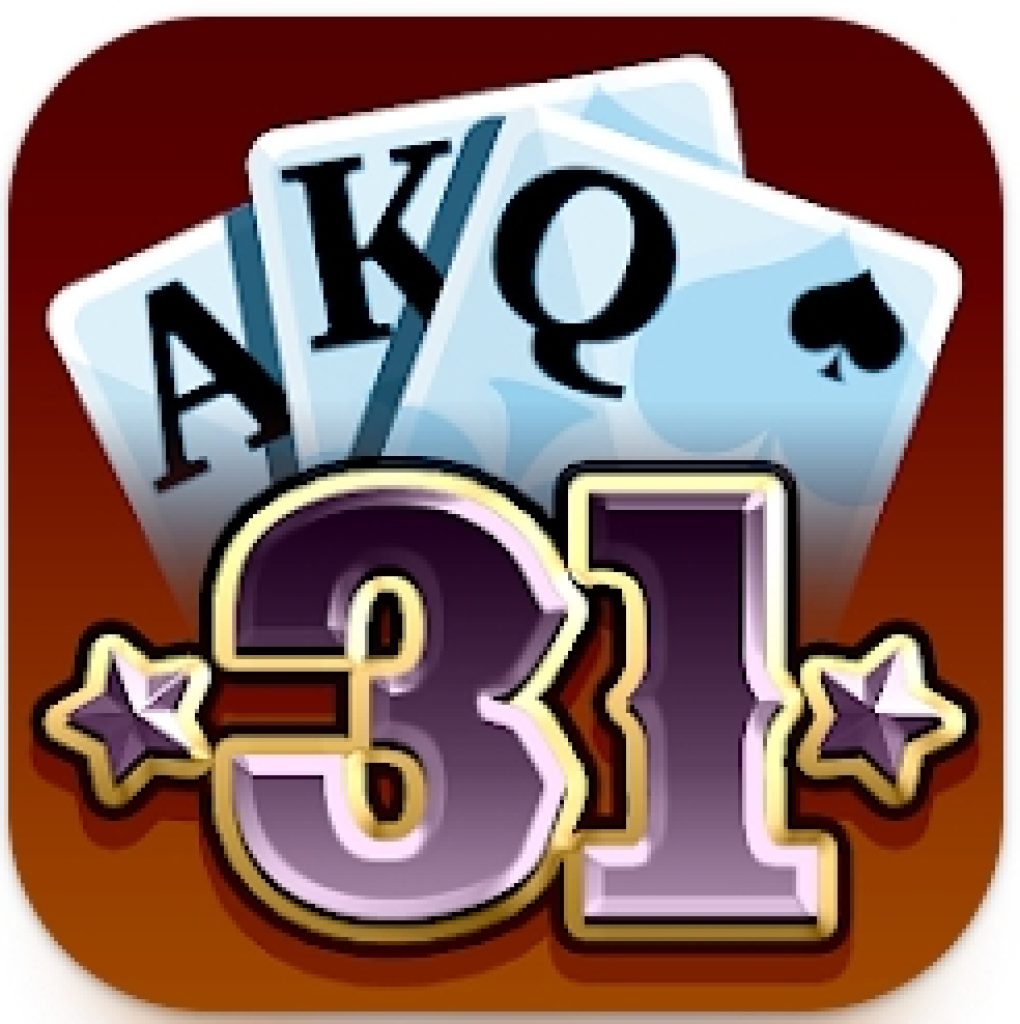 That's a blitz card game that lets you lay along with friends and other users from around the globe. You may rather create a private room for a session or let the app find you a random opponent. And while the rounds are pretty quick here, you won't be able to put the game down for hours.
This app is all about flexibility. There are four levels of difficulty for you to try, so you can match it to your skills perfectly. Plus, there are five game modes o diversify the gameplay and make sure you won't get bored. Each mode comes with unique rules that are fun to explore and try.
Above that, you can customize the visuals of the game by picking one of the 7 themes offered by the app. The game does a great job counting your stats and providing easy-to-read reports for you to monitor your improvement.
Your progress gets saved automatically, and you can sync the app with Facebook to monitor your progress with ease. The game is fully free, and there's a minimal amount of ads that won't bother you too much.