Most modern vehicles come with their own multimedia systems, which makes it easy to take your smartphone with you as a co-pilot.
From GPS navigation and traffic radars to music and entertainment, there's an increasing number of apps designed to make those long hours on the road pass by in the blink of an eye and help you enjoy the technology of your car at its fullest.
To do this, you can use an app that integrates with your multimedia system through different ways of connection, or if your car is more on the old-fashioned side, you can always use your phone directly even without the internet.
You may also like: 11 Best car locator apps for Android & iOS
Just remember, the apps below are made for the comfort of your trip only. You should always keep your eyes on the road, not on your phone.
Safety first, and enjoy the drive!
Spotify
Do you have a long road trip ahead? Take Spotify with you! Any good car trip worth its salt cannot stay short on good music. Spotify is still one of the best apps on the market in this regard. Spotify is the leading application in the field of streaming music.
There isn't a tune that is not in your showcase of 15 million songs. You can create your own playlists with your favorite songs or follow the lists created by other users. If you have a Premium subscription, you can always enjoy all the music without connection and without ads. On the beach or in the mountains, fill your trips with music.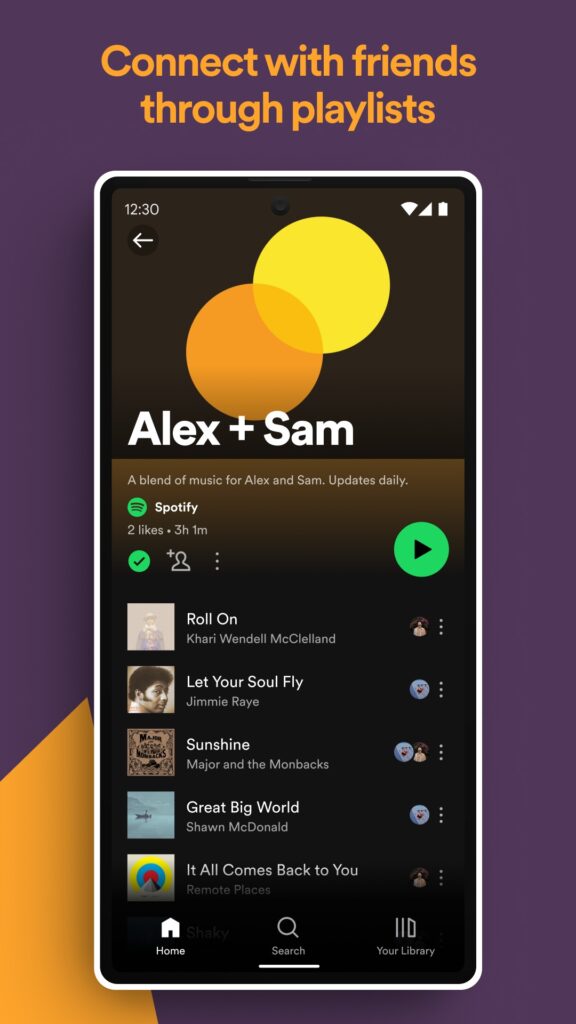 You may also like: 5 Free ELD Apps for Drivers (Android & iOS)
Deezer
Although less known than Spotify, Deezer is another app with which you can listen to all the music you want for free – it has a catalog with more than 40 million songs – and allows you to create your own lists with your favorites artists and songs.
With the Premium subscription, say goodbye to the ads or download the music to listen to it offline. Deezer is also compatible with other devices besides your phone, such as sound systems, smart loudspeakers on cars and voice assistants (eg Amazon Alexa, Google Home).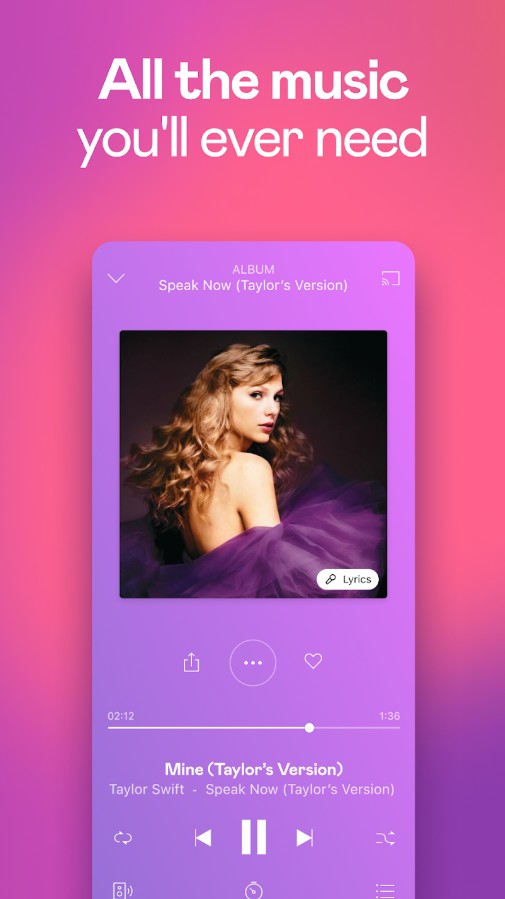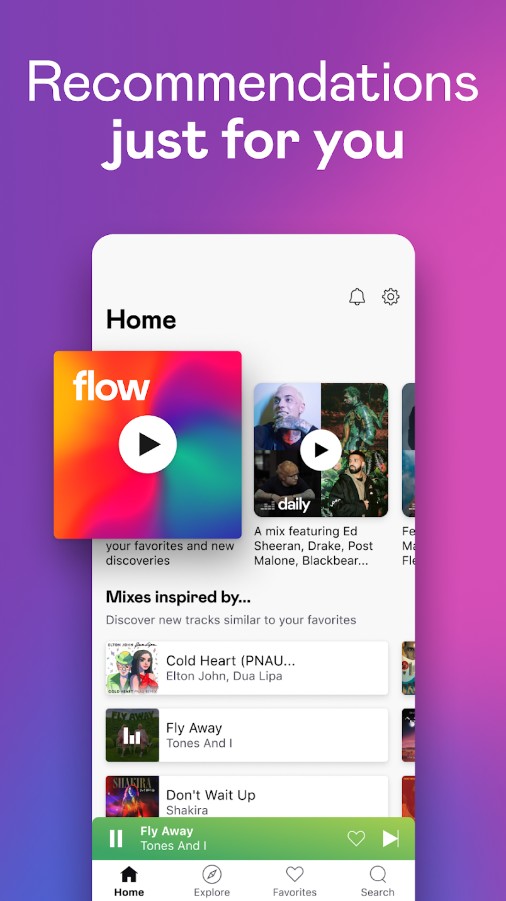 IHeartRadio
Tired of the same old stations while driving to work every morning? This is an app to listen to radio and music, where we can find thousands of live stations, allowing us also to create personalized playlists according to our preferences (for example, an artist or a genre).
For this, the application will create a playlist from the library in which they have more than 20 million songs and 800,000 artists. Apart from the music, you can find any type of station – from sports, comedy to news or the weather.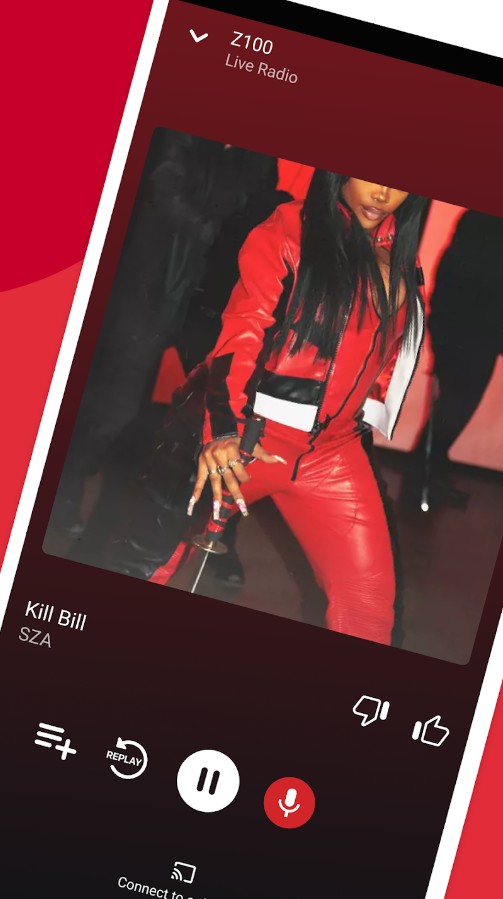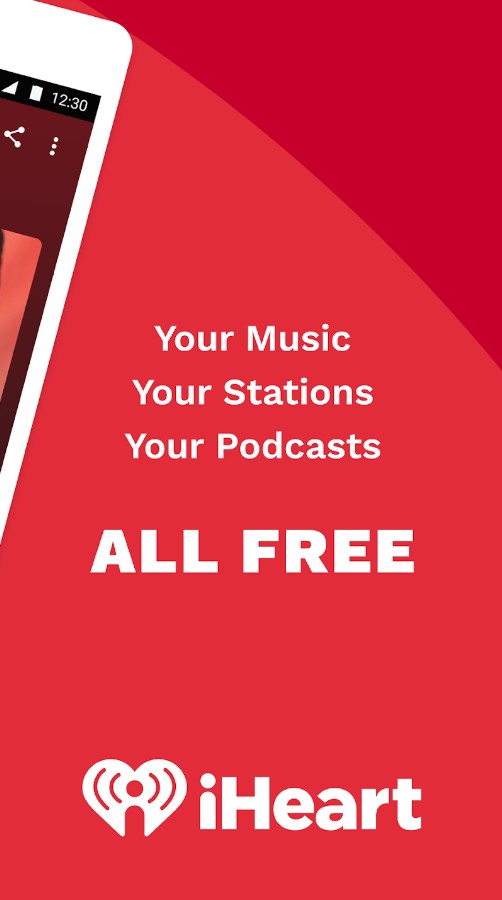 SoundCloud
SoundCloud is an alternative streaming app, where you can listen not only to the tracks which are available on streaming platforms but also to the songs of beginning and unknown artists, to your own tracks that you uploaded to this app and other unique stuff that you won't probably find nowhere else.
All you need to do is to create your own account the therefore you will be able to add all the songs to your playlist. You can create separate playlists for your car. In case you are going to drive in a place where there is no Internet connection, you can always save the tracks in the app so you can listen to them offline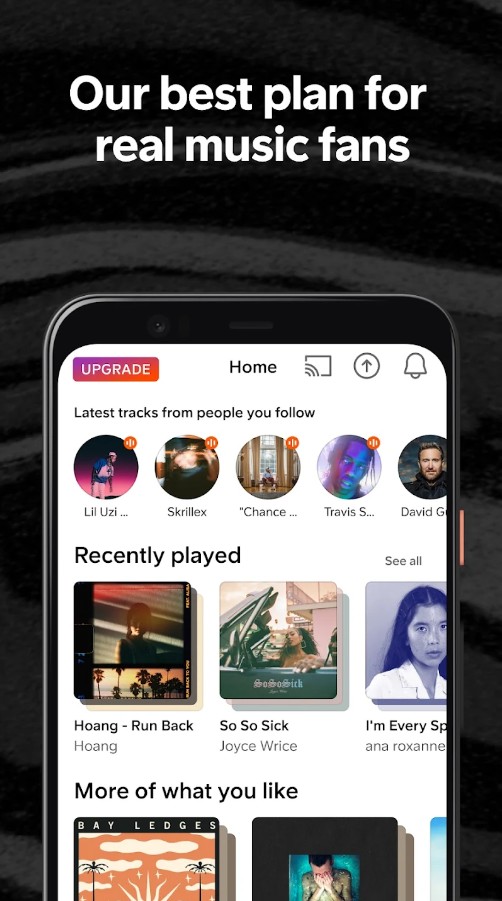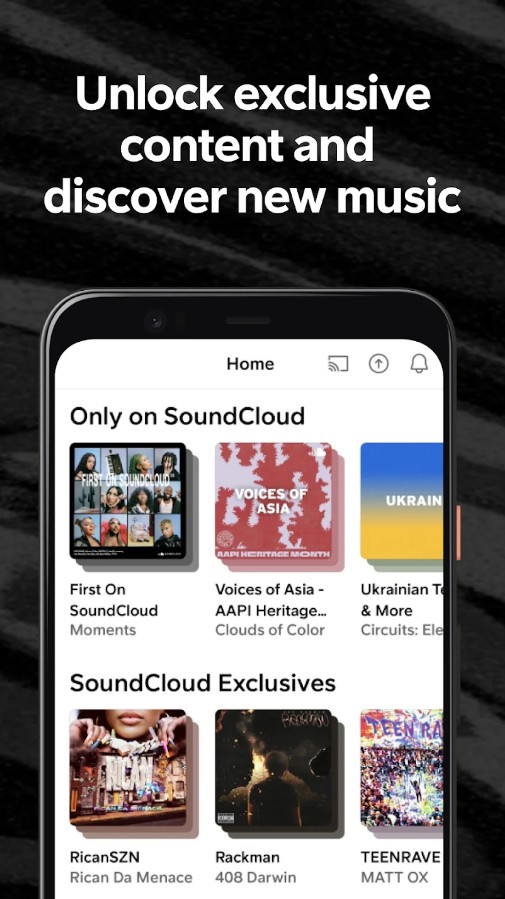 Ultimate Car Audio
Do you enjoy blasting the sound system of your car at full volume? If you want to make the most out of the sound technology of your ride and share the beats with those around you this app can help you deal with everything from amplifier power suggestions, car electrical system suggestions to subwoofer boxes, and Kerf Calculators and much more.
Ultimate Car Audio comes in a free version and a premium one that brings you the most accurate tools, calculators, and information, from your vehicle right to your phone.

Sound Tune
Have you ever had trouble figuring out how to switch on the backseat speakers of your car without turning on the full volume of the stereo and all the other speakers at once? Sound Tune is another great app that provides you with a simple yet efficient interface to control the sound system of your vehicle.
If you want an easy way to switch between the speakers inside your car and control the music or make use of the sound power at its fullest, this is for you. This is ideal to bring the sound of high-end audio to a basic factory car stereo and speaker set. In sum, Sound Tune is easily performing all operations through a smartphone with an access to a wide range of settings.


You may also like: 11 Best apps to connect your smartphone to car audio system
Nexar
You know they say that a dashcam in the app is never an extra. Whatever your purpose is – maybe you are going on a road trip with your family and you want to record your journey for the memories or you just want to record the road for the safety measures – this app and this dashcam is acknowledged to be the best on the market.
As soon as you buy the camera you can install the app and switch it on every time you're in the car using your phone. All the materials recorded will be automatically saved in the app and they will get deleted after a certain period of time (you can set this time manually in the settings).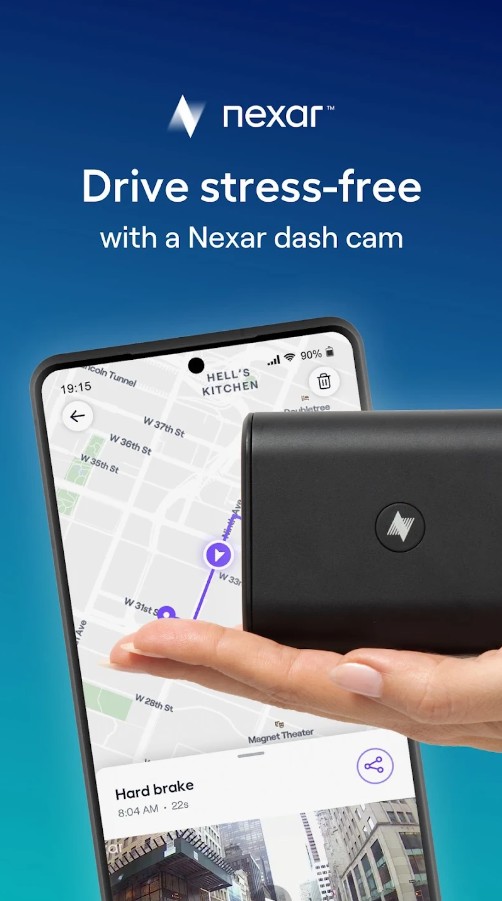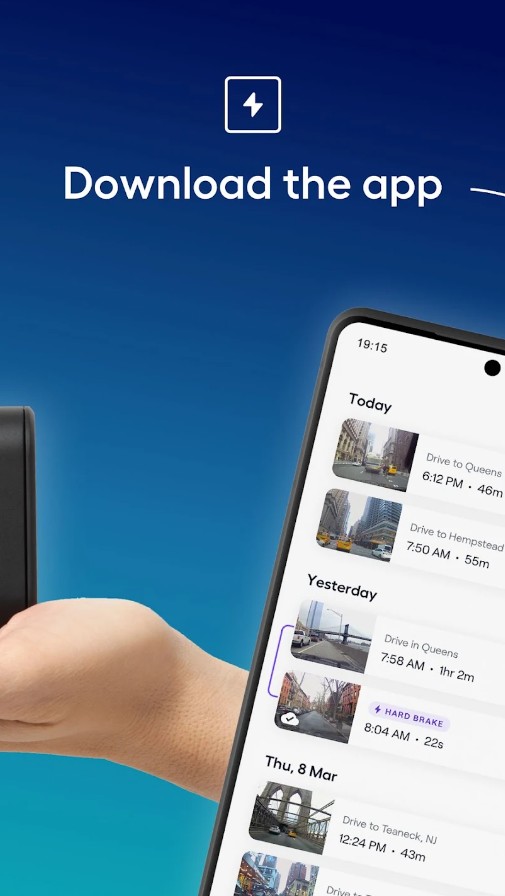 Journi
When we travel by car we create and store numerous memories in the form of photographs. And what better way not to lose them and have them always at the reach of your hand than with Journi. It is one of the best apps to organize the photographs of your trip.
As if it were a digital personal diary and with the possibility of including texts and maps of the places you visited. Use it offline, create timelines, and synchronize them on all your devices. Get more out of your photos and store all those memories close to your heart with Journi.


Audible
This is a great app to listen to everyone who might be in a car: for drivers and passengers. You are probably familiar with Audible, a audiobooks, and podcasts app where you can find tons and tons of life-changing information. It is no secret that we are so busy and stressed in our daily routine that we simply got no time to read the classic books.
Audible is a great salvation in this case. If you stuck at traffic jams don't waste your time on anger or empty thoughts – instead turn on the Audible and listen to an audiobook you have been wanting to read for a long time.
Listen to the podcasts by your favorite influencers. The app itself is free and the first trial month is free, however, for the further usage, the app charges a payment.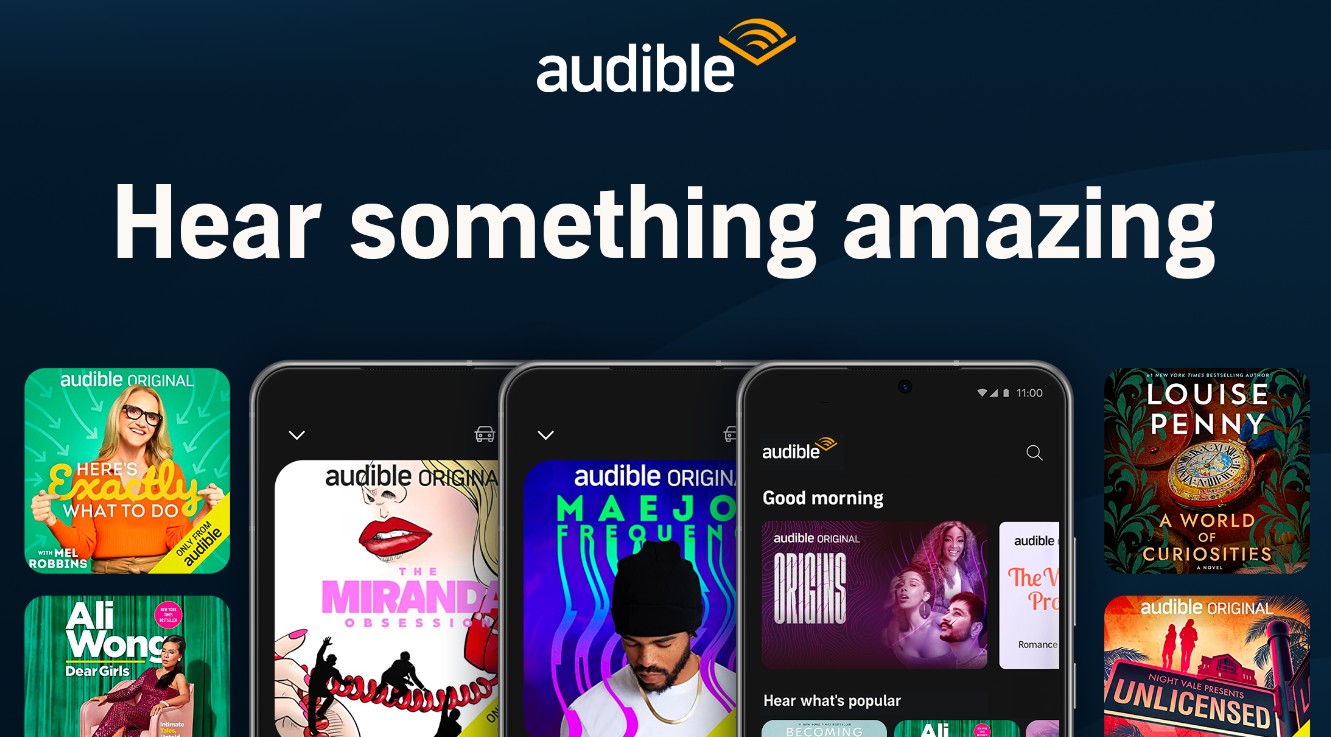 Car Audio
Car Audio allows you to listen to various audio sources, including your favorite music tracks, podcasts, and audiobooks.
You can conveniently create playlists to tailor your listening experience to your preferences. Whether you're into catchy tunes, informative podcasts, or immersive storytelling, this app has you covered.
Moreover, it is possible for you to access and stream online radio stations, opening up a world of music and news from around the globe. It's an excellent way to stay connected and entertained while driving.
In conclusion, Car Audio transforms your smartphone into a powerful audio companion for your car, offering a seamless and enjoyable listening experience during your journeys.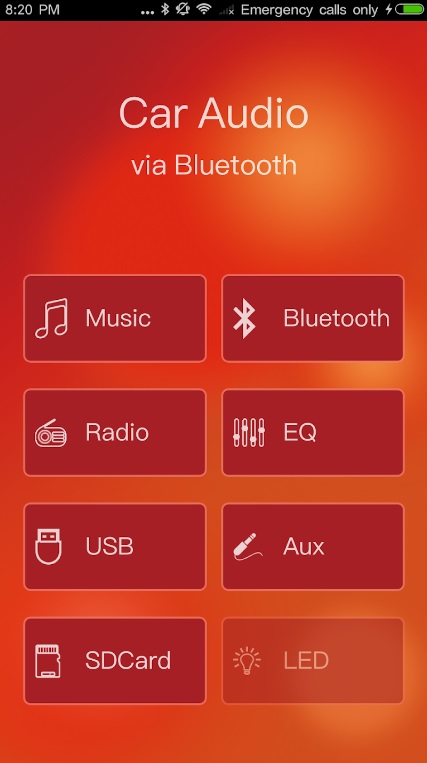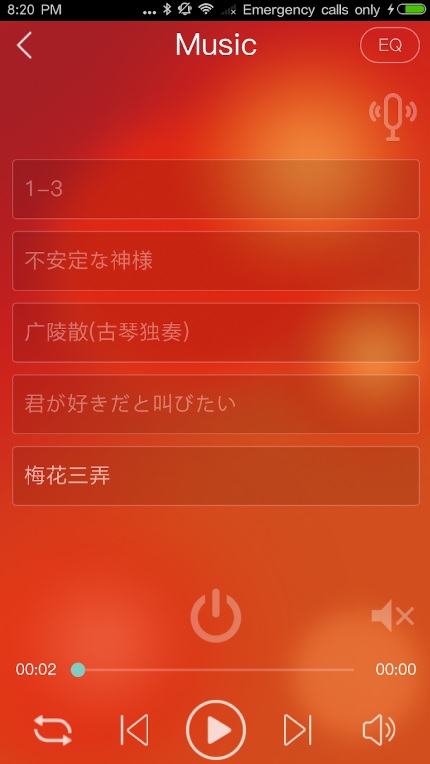 AudioRelay
AudioRelay is a versatile app that transforms your smartphone into a powerful audio streaming tool. With this app, you can listen to your favorite music, podcasts, and audio content from your computer on your Android device, all in real-time.
The app allows you to seamlessly stream audio from your computer to your Android phone, making it ideal for users who want to enjoy their computer's audio content while on the go.
What is more, this app's intuitive interface makes it easy to set up and start streaming audio from your computer to your mobile device. There's no need for complicated configurations or technical expertise.
AudioRelay also offers a range of playback controls, allowing you to pause, play, adjust volume, and skip tracks directly from your Android device. This convenient feature ensures that you have full control over your audio experience.
So, I believe that you will appreciate this app as it gives you a chance to listen to music while you're driving.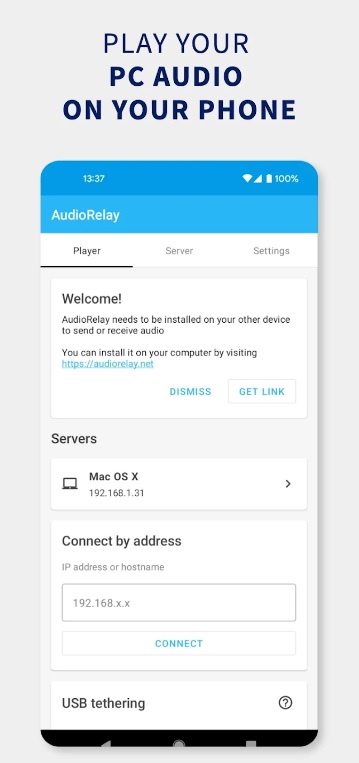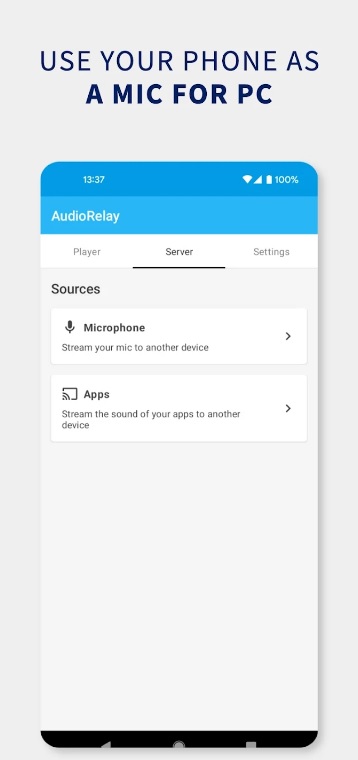 You may also like: 11 Free road trip apps for Android & iOS
SiriusXM
SiriusXM is a comprehensive app that provides users with a wide range of audio content, including news, music, and entertainment. With this app, you can access live radio, on-demand shows, and personalized playlists, making it a versatile platform for all your audio needs.
One of the standout features of SiriusXM is its extensive selection of news content. You can listen to the latest news updates, talk shows, and analysis from top news outlets, ensuring that you stay informed about current events, politics, and more.
In addition to news, SiriusXM offers an extensive music library that spans various genres, from pop and rock to hip-hop and country. You can create your own personalized playlists, explore live music channels, and discover new artists and songs.
The app also allows you to listen to live streams of your favorite radio stations, making it easy to access real-time broadcasts. If you're interested in sports, comedy, or talk radio, SiriusXM offers a diverse selection of content.
To sum up, this is a good app to enjoy tracks when you are on your way home.