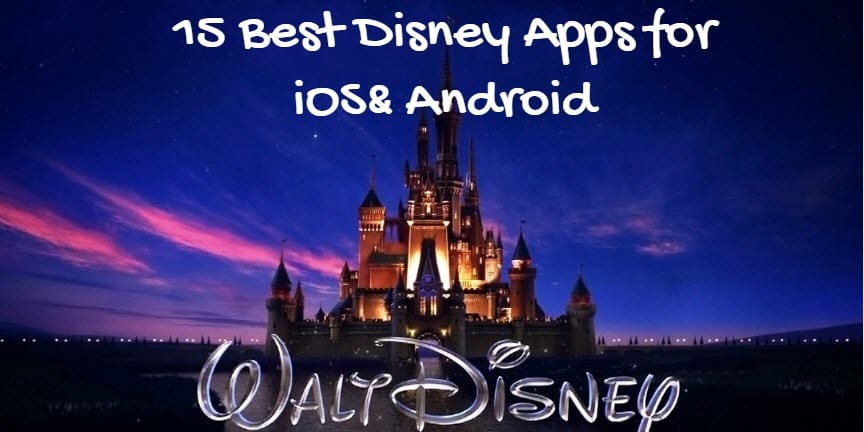 What's up, my princes, and princesses ? I don't know a human who has never seen or doesn't like cartoons, produced by the Walt Disney Studio, seriously. We spent a childhood or teenage period, watching old good animated cartoons. Remember how we were walking in a forest with Bambi, dancing at the ball with Cinderella, flying above the midnight city with Peter Pan and swimming in a big water with a little mermaid Ariel, fighting with an evil together with Chip and Dale  and more and more else.
Twenty years ago we couldn't imagine that we would be able to watch movies on tablets and smartphones, download and use various applications that makes life much easier and bring a lot of entertainments and happiness into our lives. Today's abilities allow us to be with our animated friends of childhood. It is time to show you or your child the beautiful and curious world of Disney.
We have prepared a wonderful collection of 15 Best Disney Apps as for Android & iOS. Stay with use, there will be a lot of fun!
---
By the way, check our latest posts, we have done a great work , so if you check it, we will be very pleased! For example, if you or your child are bored, chose one of  15 Best Tennis Game Apps for iPhone and Android ! Animated characters, tournament modes, scores, workouts and a lot more. Another cool collection is 13 Best Golf Game Apps for iPhone & Android . Where else do you have an ability to play golf all day long ?

---
1. Maleficent Free Fall
I hope, everybody saw "Maleficent"- an adventure fantasy film directed by Robert Stromberg. It was as perfect as Angelina's Jolie playing. For those who didn't read  Sleeping Beauty or watch it. Maleficent is a bad witch , who made Aurora sleeping forever. But let's return to the app review.
Maleficent Free Fall is an interactive game where you need to switch and slide the board of enchanted gemstones to create matches of 3 or more as you trigger cascading combos and conquer original objectives .Cast Maleficent's green magic to instantly vanish the same color gemstones, call upon Diaval to swoop down and rearrange the board, or cast tendrils of thorns to clear entire rows and columns
The game begins with you when you are a young Maleficent and a big journey only waits for you! Step by step you will be able to explore the untold story and a lot more. Diaval- your faithful raven and servant will help you until the end.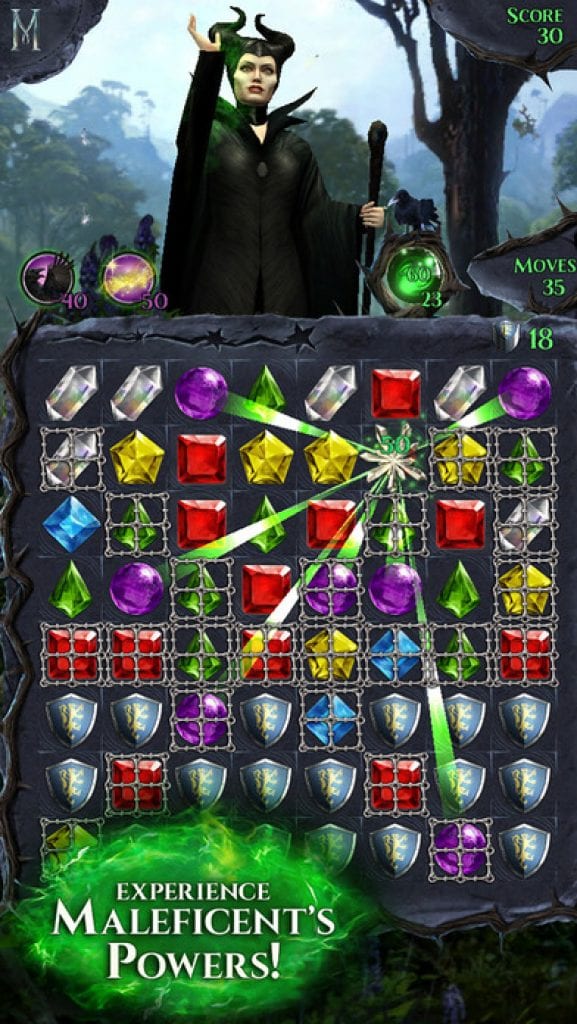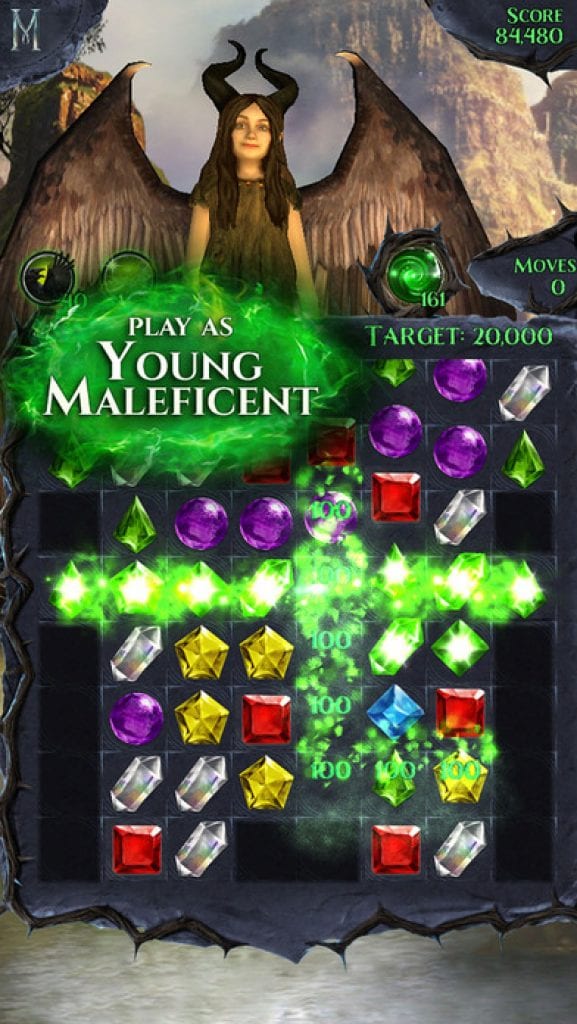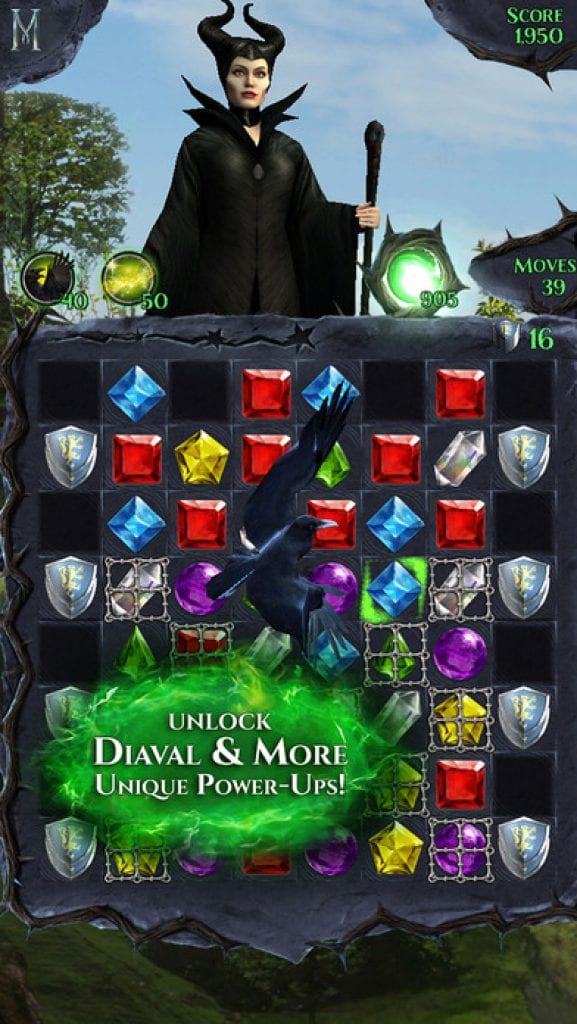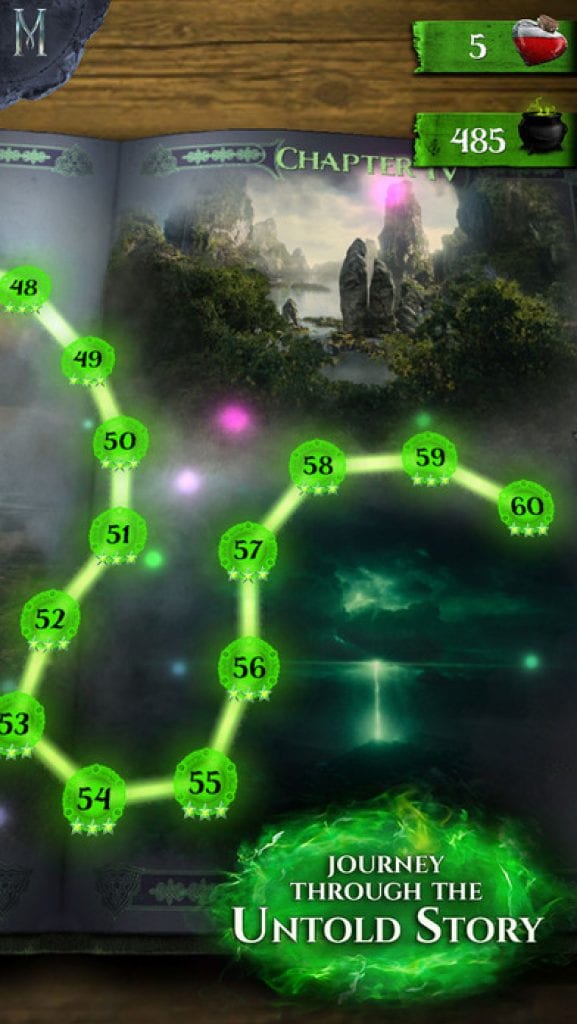 Get it on AppStore
Get it on Google Play Store
2. Frozen: Disney's Deluxe Storybook
Frozen is one of my favorite latest cartoons produced by Disney. In "Frozen," fearless optimist Anna teams up with rugged mountain man Kristoff and his loyal reindeer Sven in an epic journey, encouraging Everest-like conditions, mystical trolls and a hilarious snowman named Olaf in a race to find Anna's sister, Elsa, whose icy powers have trapped the kingdom of Arendelle in eternal winter.
The developers tried to create an app that can be as useful and educational as interactive. So that's it!  Frozen: Disney's Deluxe Storybook. It costs $6,99 but you will get a lot buying it. The main feature is that this Storybook, as others high-priced applications , they are never idea-less .
As for its other features,of course, it is an ability to read on your own and even to record a voice and see both sides of the Frozen story. While reading you face different games, exciting tasks, and riddles. Also, create and build frozen scenes and crystal palaces with your "ice craft" tools.
Another feature is that some pages are frozen and to read them , you need to put it together. The ice-puzzle is a little challenging than usual picture puzzles, as the single ice pieces can only be placed aside if they have the correct shape and form. The picture is then slowly revealed one piece at a time. Little clips from the film will definitely satisfy you! Unfortunately, it is designed only for iPhone and iPad. But for Android Frozen prepares wonderful puzzles, necessarily check it!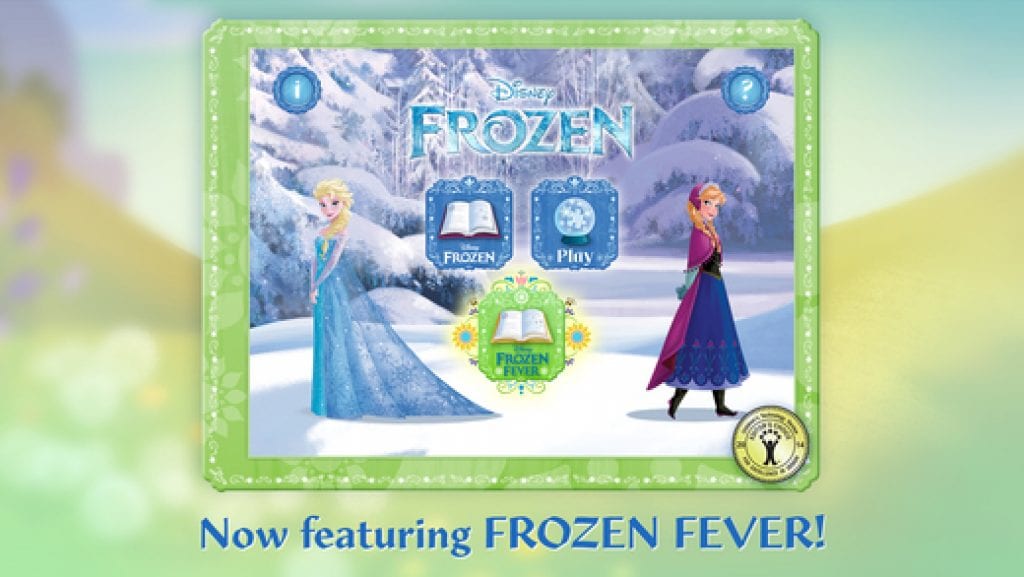 Get it on Google Play
3. Inside Out Thought Bubbles
Inside out is a very funny film so I can re-watch it many times. The main idea of the film was a big role of our emotions and memories. I definitely knew that Disney's developers would create something based the film. And here it is!  Disney Interactive brings you this one-of-a-kind bubble-shooter.
Inside this game, you will join Riley's Emotions on a journey to match, sort and burst memory bubbles, as you travel through unique locations inspired by the film — Family Island, Dream Productions, Boy Band Island, Imagination Land, Train Yard. There are more than 500 levels, so you will be busy for quite a long time.
As for its features, you will be able to unlock various characters from the film in order and shoot and match memories , of course. Create sunbursts with Joy, let the rain pour with Sadness, blaze a fiery path with Anger, repel matching memories with Disgust, and scatter orbs in the frantic fun with Fear. A lot of adventures , obstacles, like Brain Freezes, and gifts from Facebook wait for you. To receive a gift in a form of free levels, just connect Facebook. Moreover, you can stack up against your friends!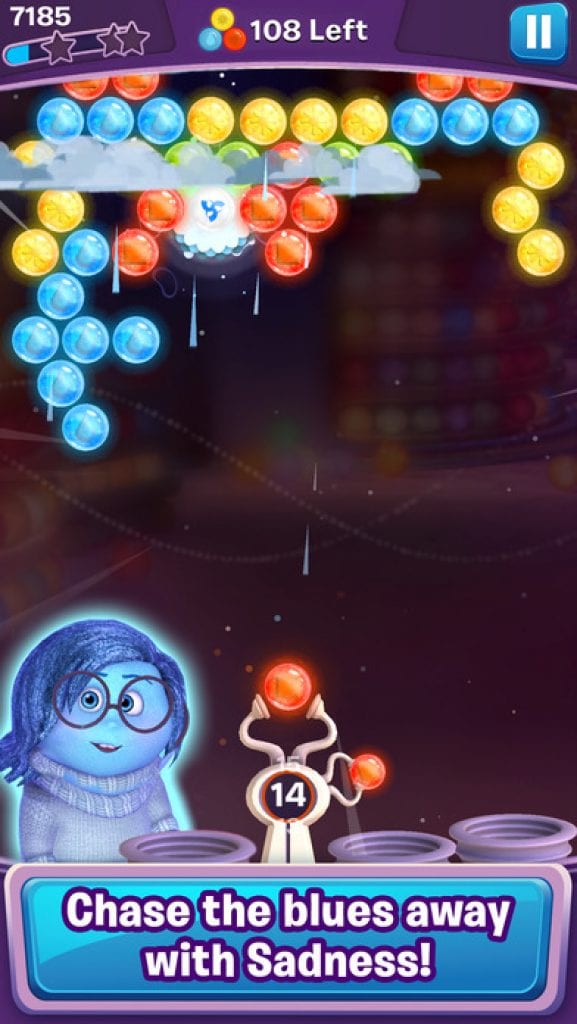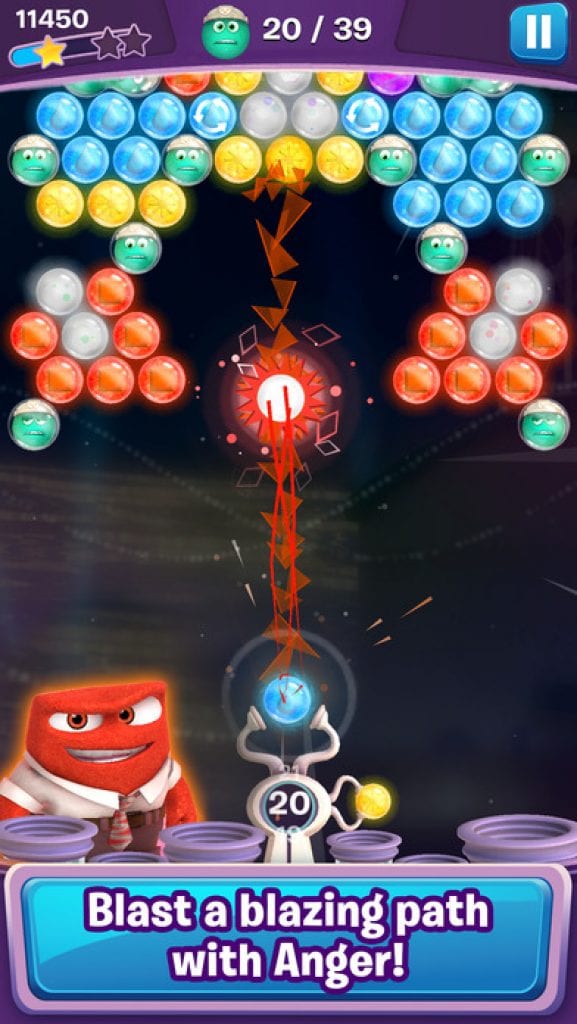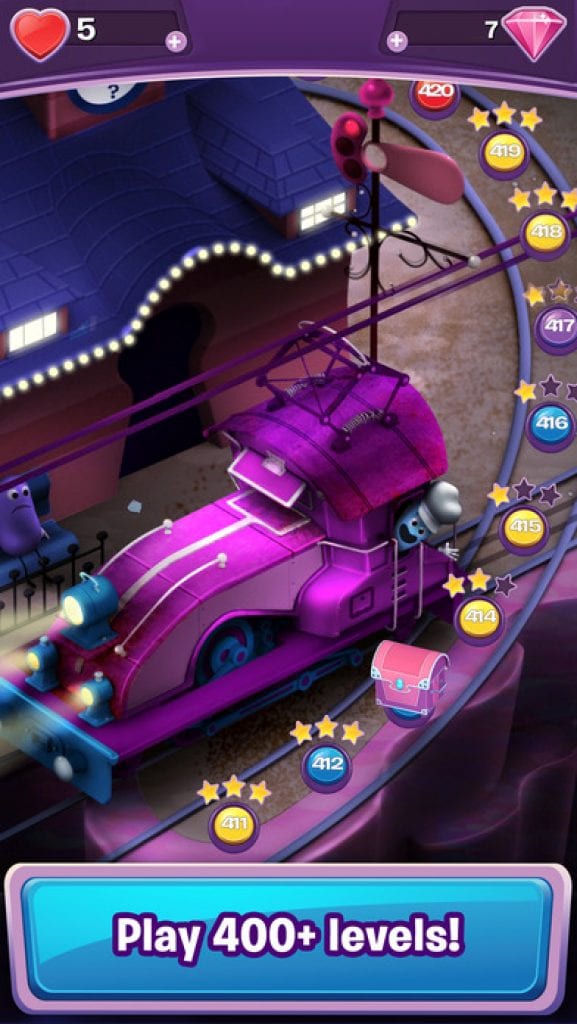 Get it on AppStore
Get it on Google Play Store
4. Disney Channel – Watch Full Episodes, Movies & TV
All movies are in one place- in Disney Channel. Sometimes we don't have time to watch movies at home with children, or they don't fit in our timetables. But they are great companions in a question of entertainment! So if you are at SPA or too busy at work, you just need to download this app, where you child will be able to watch full episodes, movies and TV, including his favorite cartoons. Trust me, he will be busy for a very long time by watching TV.
Here are some features and this list are not full! -FULL EPISODES: Missed an episode of Where is Perry or Girls meets World? Catch up wherever, whenever or watch live TV if you are away from home right in the app. There is only one requirement- the Internet access. Apart from watching movies, there are some games and trivia you can play for. Bonuses are musical clips,videos, and trailers for a break.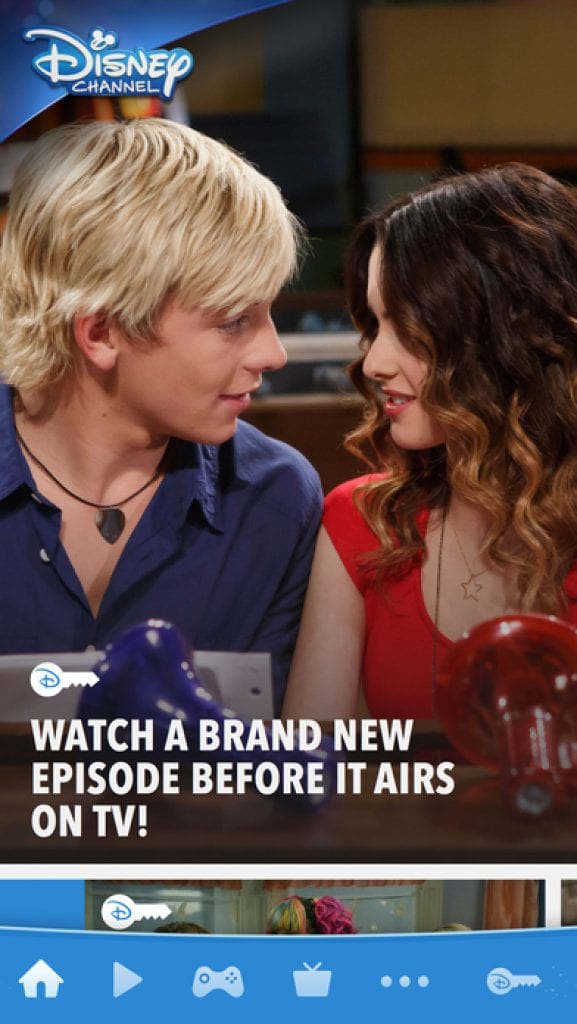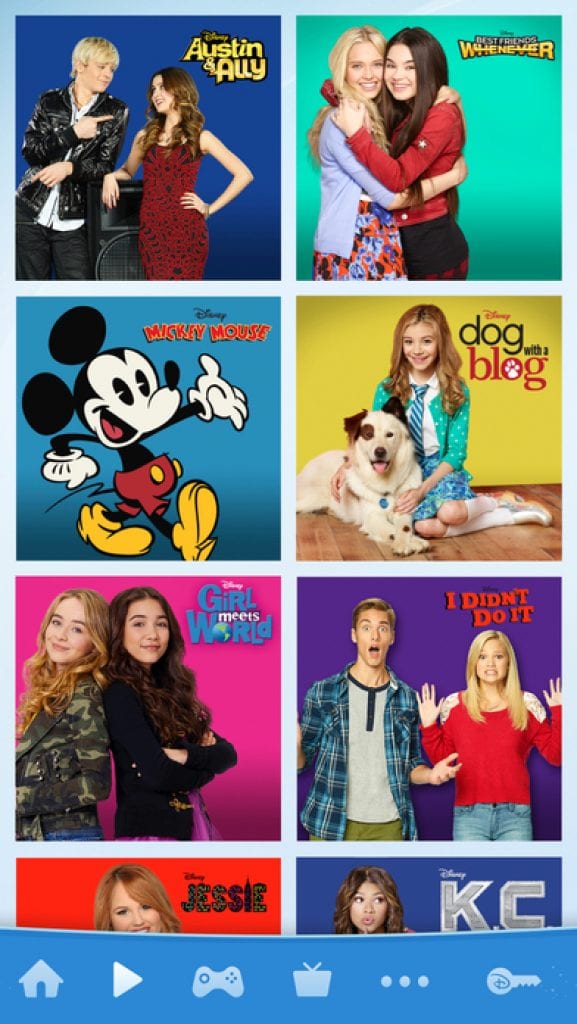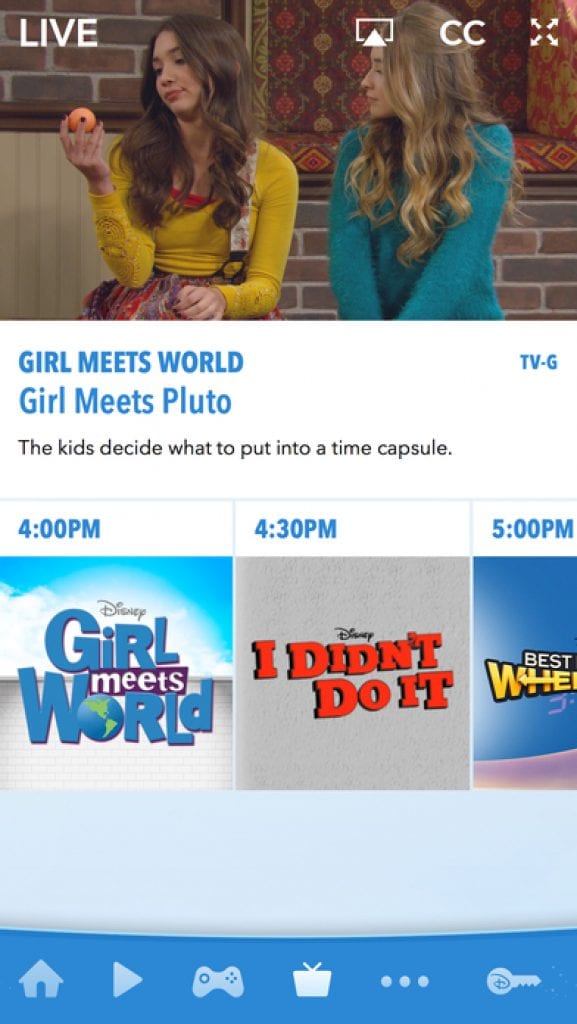 Get it on AppStore
Get it on Google Play Store
5. Star Wars™: Commander
This game is based on legendary series of films about Star Wars .
The Galactic War rages on. Where does your allegiance lie? Will you side with the Rebellion or the Empire? Join the fight, build your base, recruit and train your army, strategically plan your defenses, and lead your troops to victory on war-torn worlds throughout the galaxy.
As for its features,  you can choose a side what you want to fight whether for the Rebellion or the Empire, but always train your troops to charge into battle. Another feature is an ability to build units and vehicles with multiple upgrades
The game becomes interesting when you need to complete original story and vital missions and gain additional rewards.
One more point is that you need to train and level up your heroes , characters, troops ,vehicles
TEAM UP WITH FRIENDS and allies to form the ultimate squad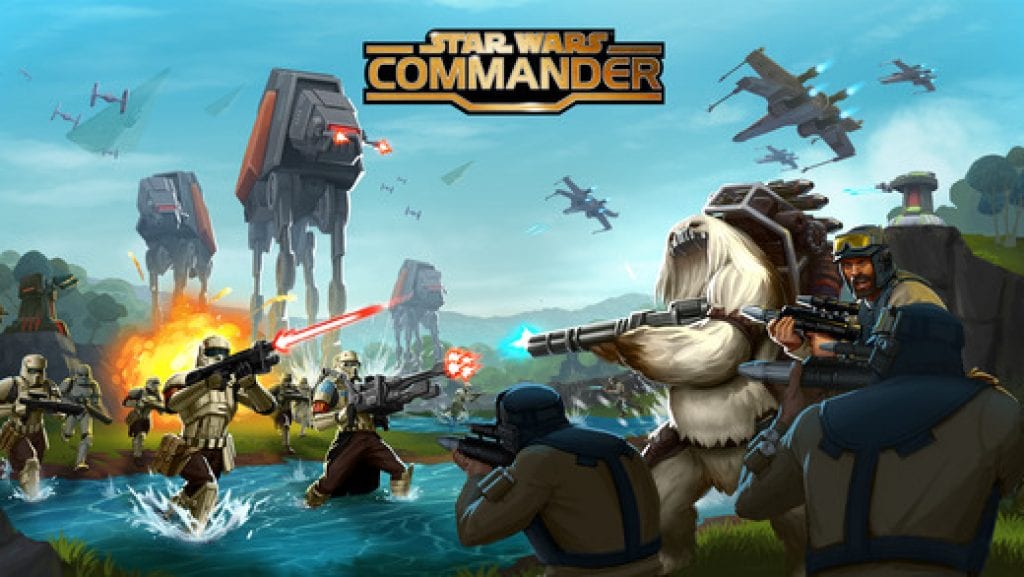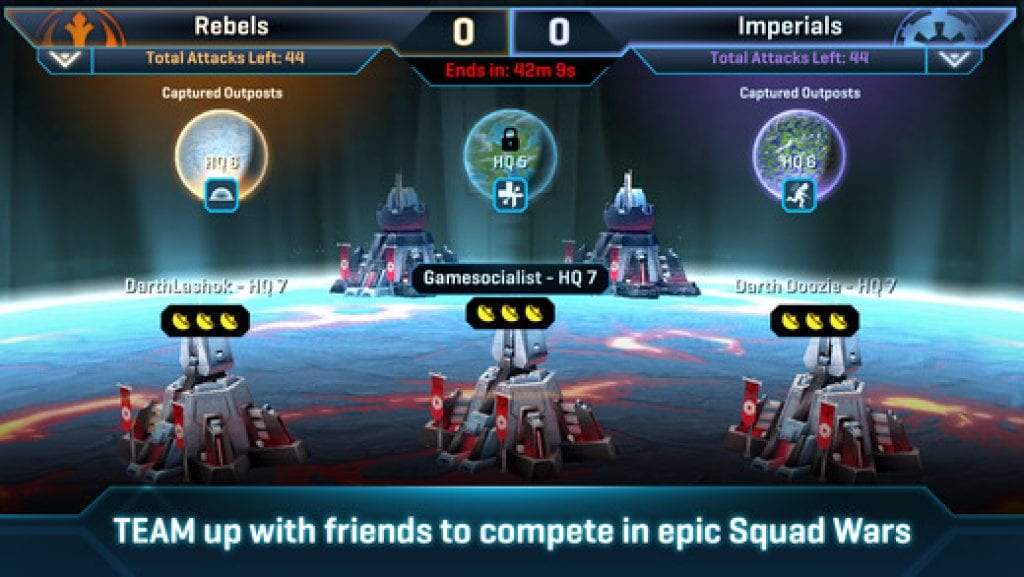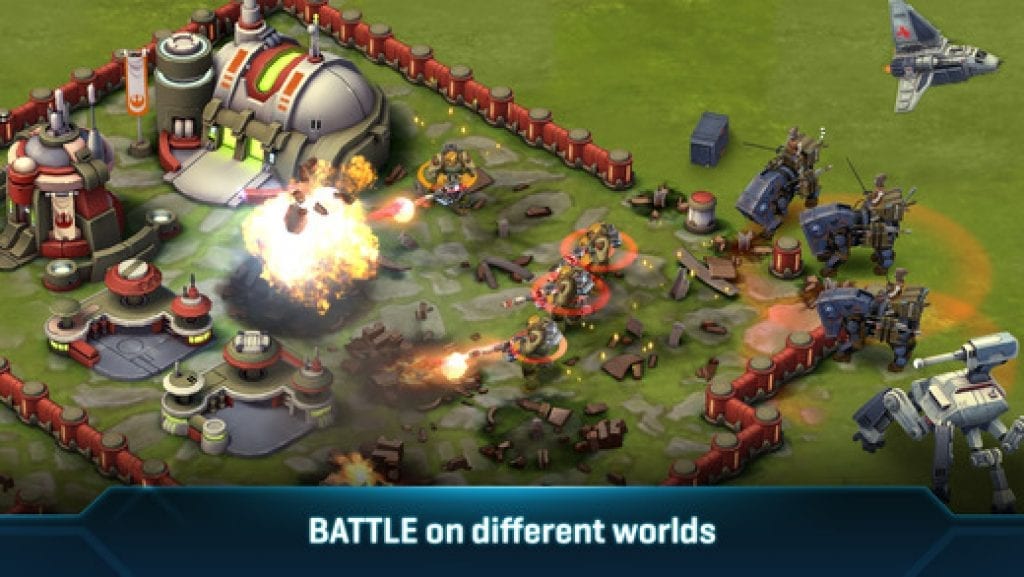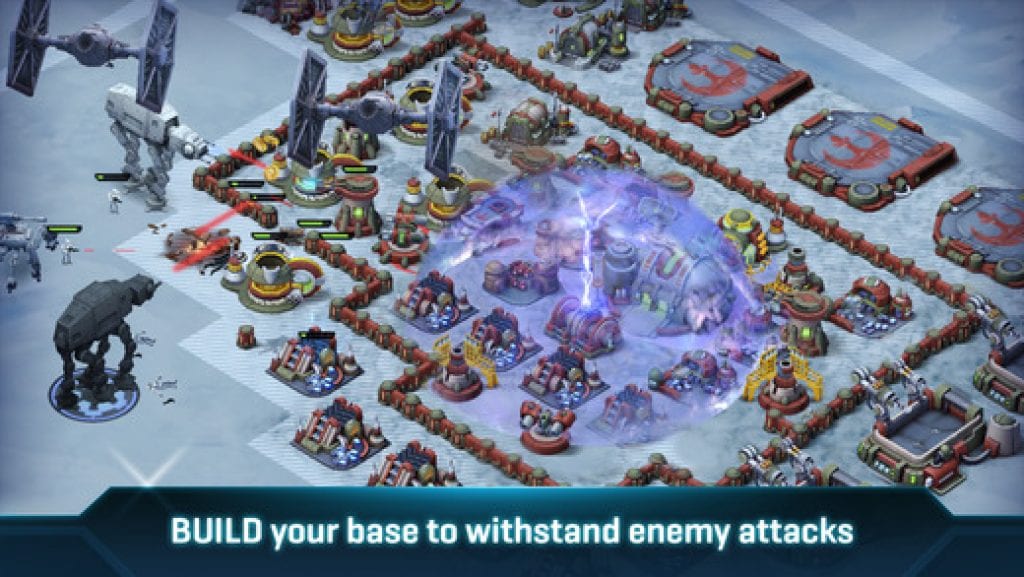 Get it on AppStore
Get it on Google Play Store
6. Where's My Perry?Disney Princess: Charmed Adventures
Agent P protects the world every time the evil comes, but now he relaxes and wants to play some games with you! Help Agent P get to headquarters for mission briefing by guiding water or steam to power his secret transportation tubes! Transform water in cool forms like ice, steam and solids to solve all sorts of mind-bending puzzles! Every drop counts when it's spy time.
As for its features, more than 200 action-packed curious levels, amazing graphics and original clips with  Perry, Monogram, Doofenshmirtz, Carl, Peter the Panda, Pinky the Chihuahua, and more. Take water physics to a whole new level with a host of powerful lasers and spy gear
Don't forget to call all agents! O.W.C.A. headquarters is under attack! Join Peter the Panda, Pinky the Chihuahua, and the rest of the Animal Agents in the fight against Dr. Doof!
Doofenshmirtz evil incorporated wants to conquer the world again and creates an army of Evil Objects with his new Minion-senator. Lend an evil hand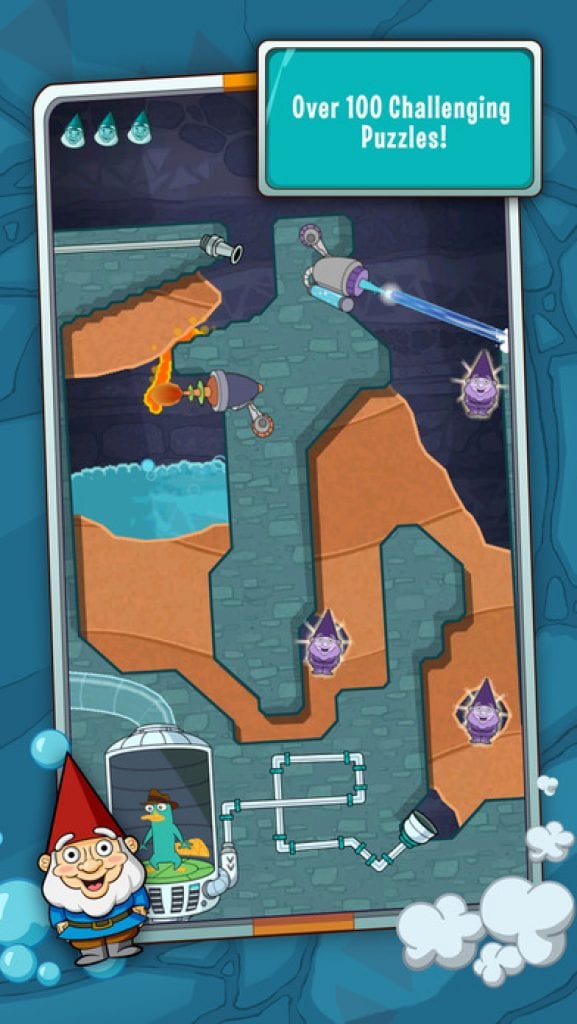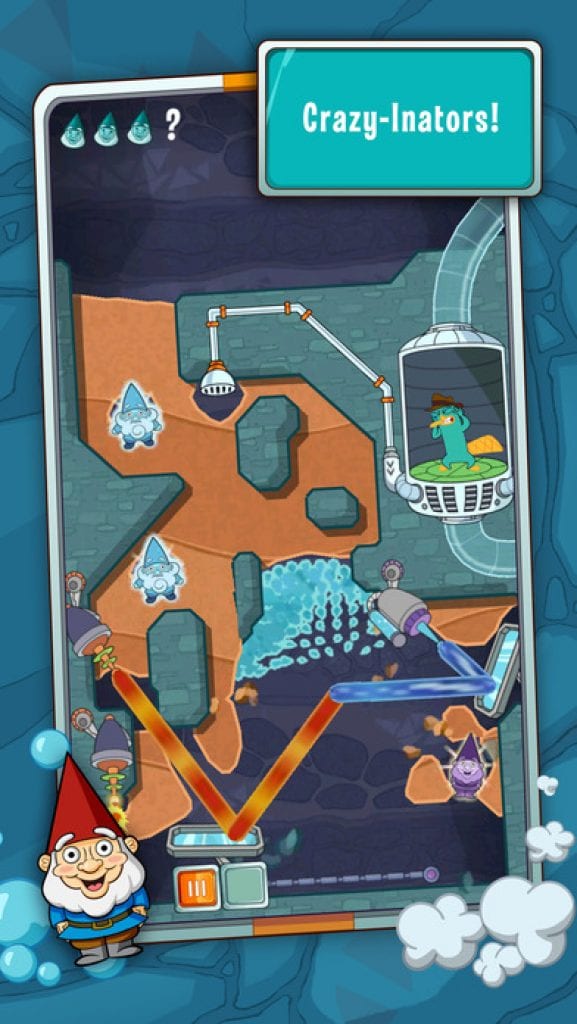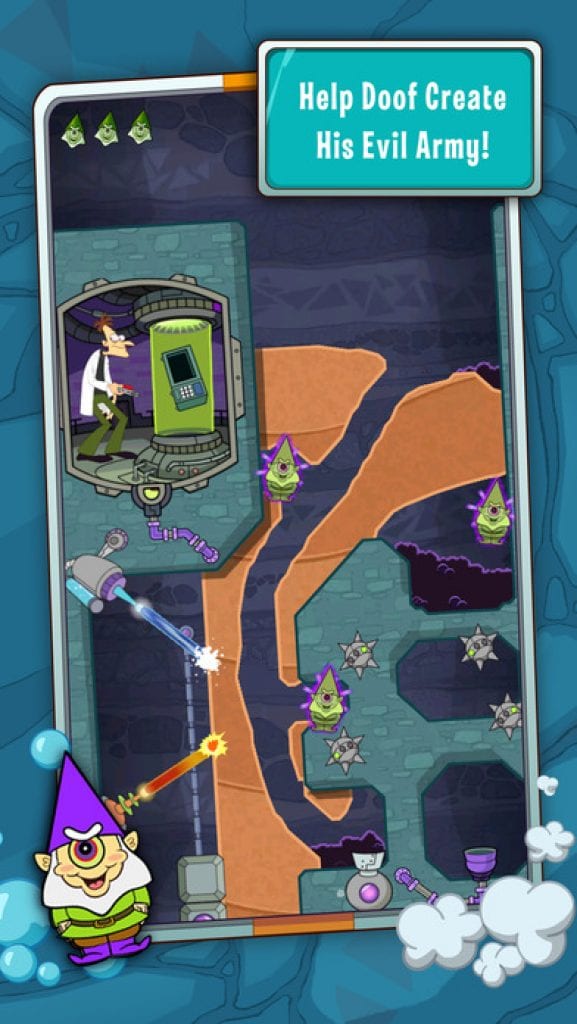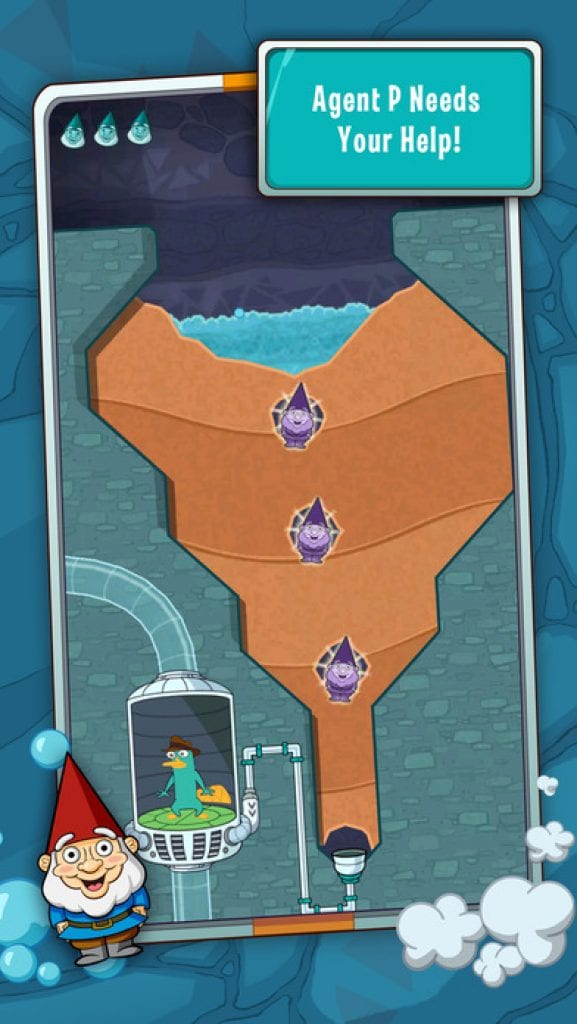 Currently unavailable
7. Disney Jigsaw Puzzles
For those who love Disney, its characters and creations, Disney Jigsaw Puzzles have prepared a collection of puzzles from your favorite films – from Frozen to Finding Dory, Disney Princess to Zootopia, Mickey Mouse to Disney Classic Movies.
They are not as simple as it seems for the first time, so you should do all your best to solve puzzles and unlock the next. Jigsaw your way through your favorite Disney moments. Jigsaw puzzles will be with you wherever and whenever you go!
There you will find puzzles with your favorite Disney characters, moments, animated and live action scenes . If you will try hard, you will be able to unlock up to 50 free puzzles in order.
If it seems to you too easy level-up the challenge as you re-size & solve puzzles from 6 to 200+ pieces! (64 piece max on iPhone)
A pleasant feature is an ability to customize your experience by changing background colors, showing edge pieces & more!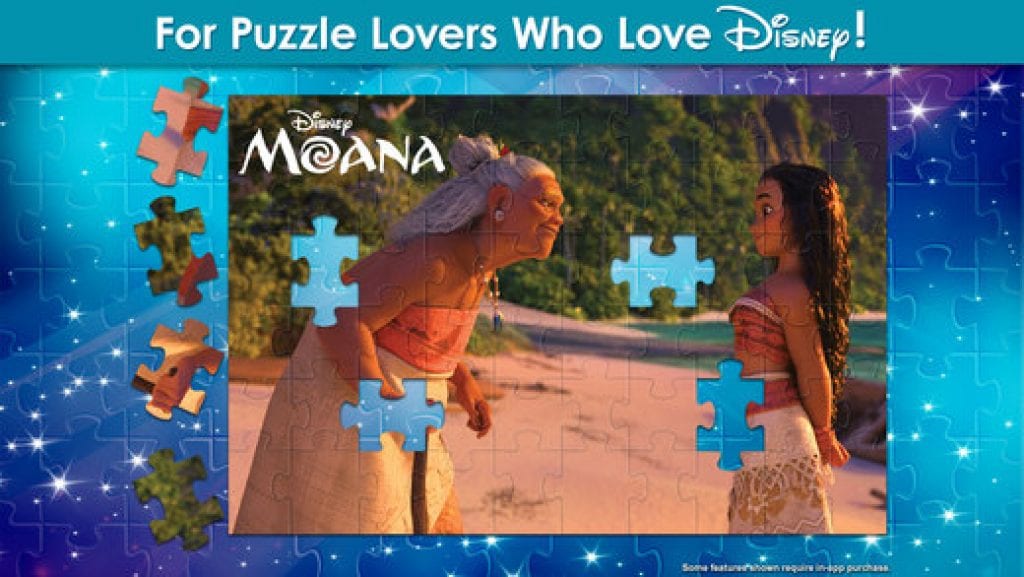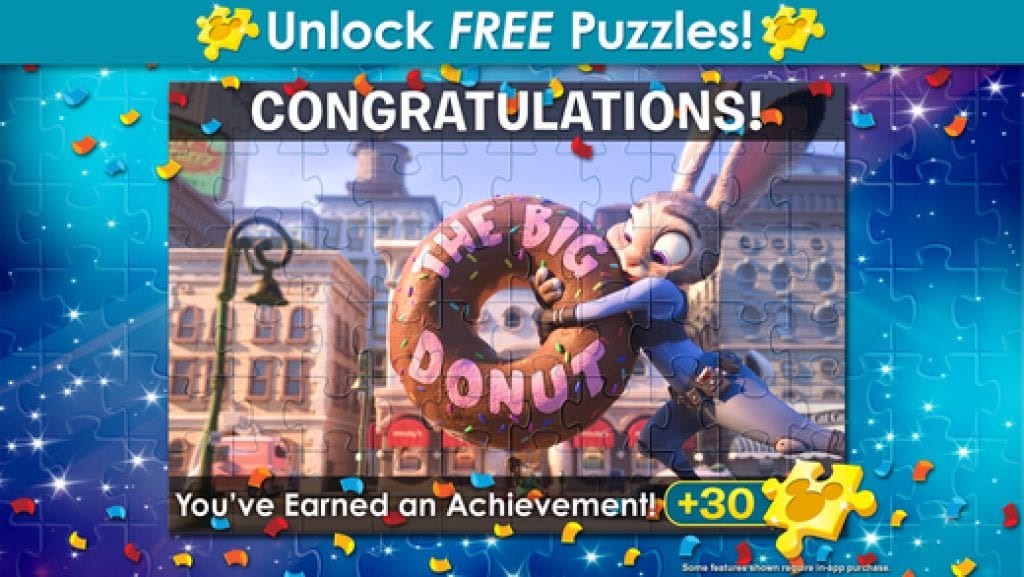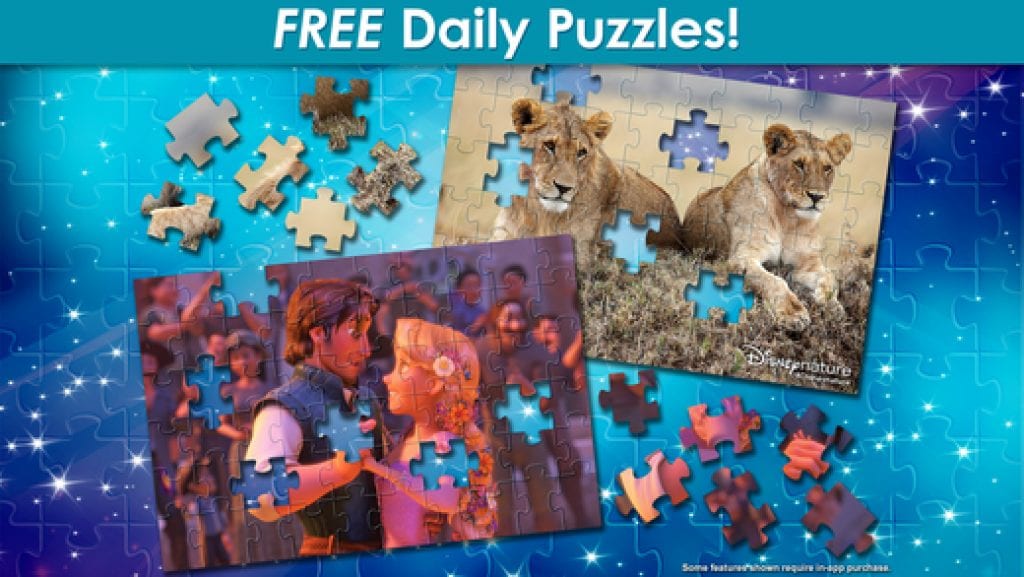 Currently unavailable
8. Disney Princess: Charmed Adventures
If you still want to be a princess, live in a royal palace and have all benefits of princess' life without any inconvenience. Play as your favorite Disney Princesses—Rapunzel, Belle, Ariel, and Tiana—as you adventure beyond the castle walls! the Kingdom is quite big and it requires a lot of time to explore it all, but we believe, you can do it. Apart from you will play various games and help your friends . Along the way, you'll collect beautiful charms and build amazing bracelets to celebrate your journey. It all starts with a dream!
As for its features, each princess has its own characteristics and personality.  For example, Rapunzel is a creative person and there is no difficulty to her to paint wall murals. What is more, her boyfriend Flynn needs some help every time? Ariel is a curious person and always looks for adventures.  Hunt with her  for human treasures, rescue your friends from sunken shipwrecks and put on your own music and light show with jellyfish friends. Cook as Tiana by finding delicious ingredients, cooking up a recipe, and celebrating your new menu with firefly fireworks
Your payment is adventure charms with every fun-filled game you play. Unfortunately, it is not supported by iPhone 4S.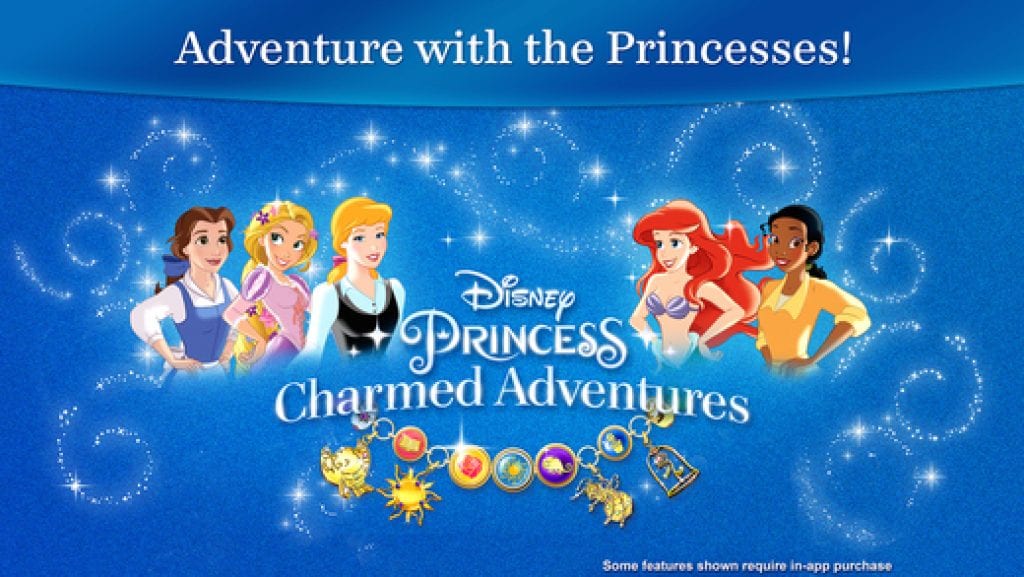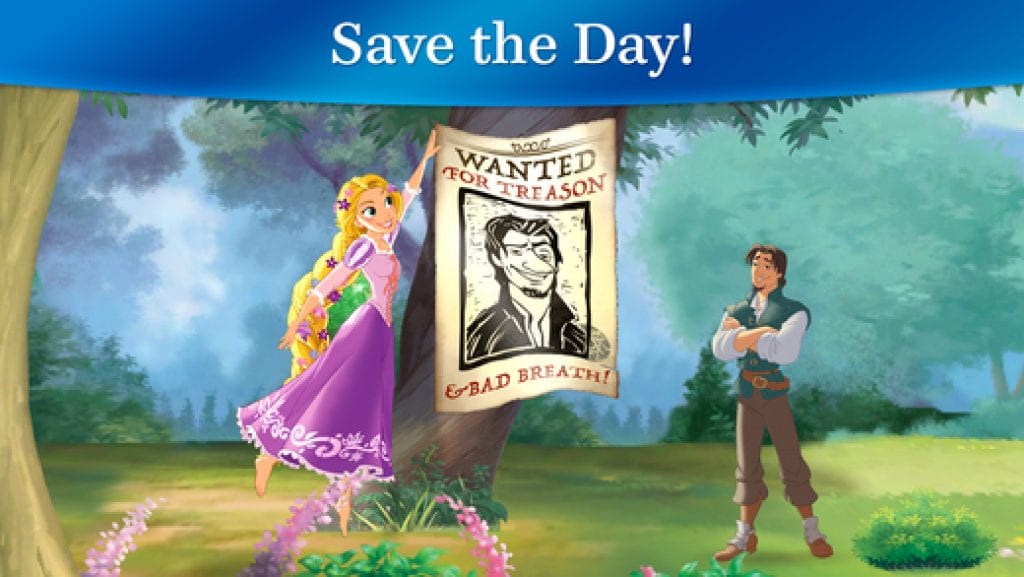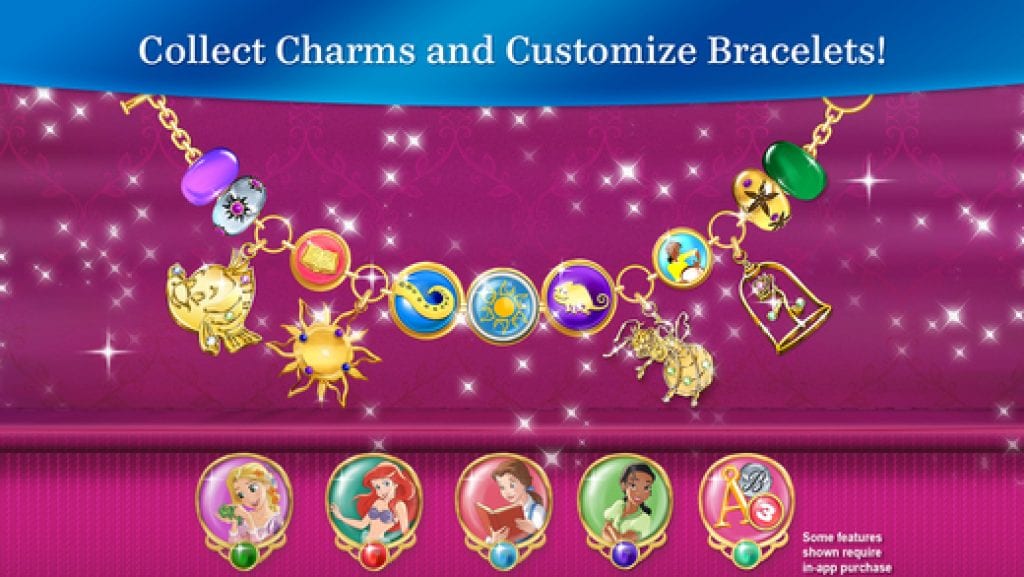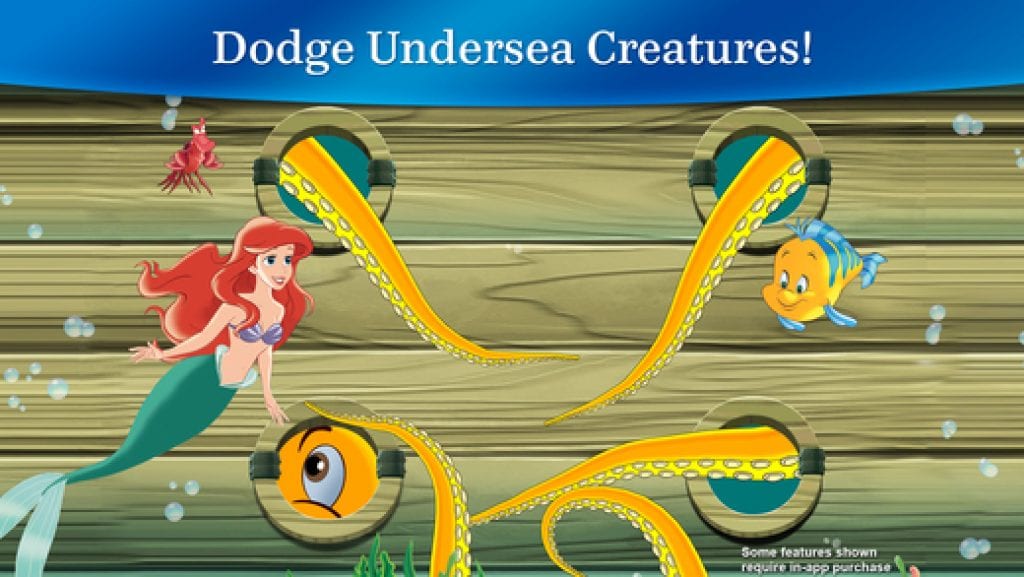 Currently unavailable
9. The Lion Guard
The Lion Guard is a new animated series on the Disney channel which is set to premiere in 2016. The Lion Guard is the next chapter of the Lion King series which takes place some time after part one and during part 2 of the Lion King movie. The  son of Simba and Nala, named Kion, is the main character of the Lion Guard, who sports a sweet lion's mohawk. The Pride Lands are in danger!  Kion and the Lion Guard need your help to protect their motherland.
As for the game and its features, you will visit up to 5 challenging and beautiful locations: the Grasslands, Big Springs, the Canyons, Hakuna Matata Falls, and the Outlands and race through 25 exciting levels. Call on individual guard members, each with different strengths, to help Kion overcome hazardous obstacles. For example, Bunga's (honey badger) bravery enables him to fight off snakes, create bridges, and parkour off cliffs. Beshte's (hippopotamus) sheer size enables him to plow through obstacles and give Kion rides across dangerous mud rivers and lakes and so on
Remember, life-saving missions have to be completed before the sun sets.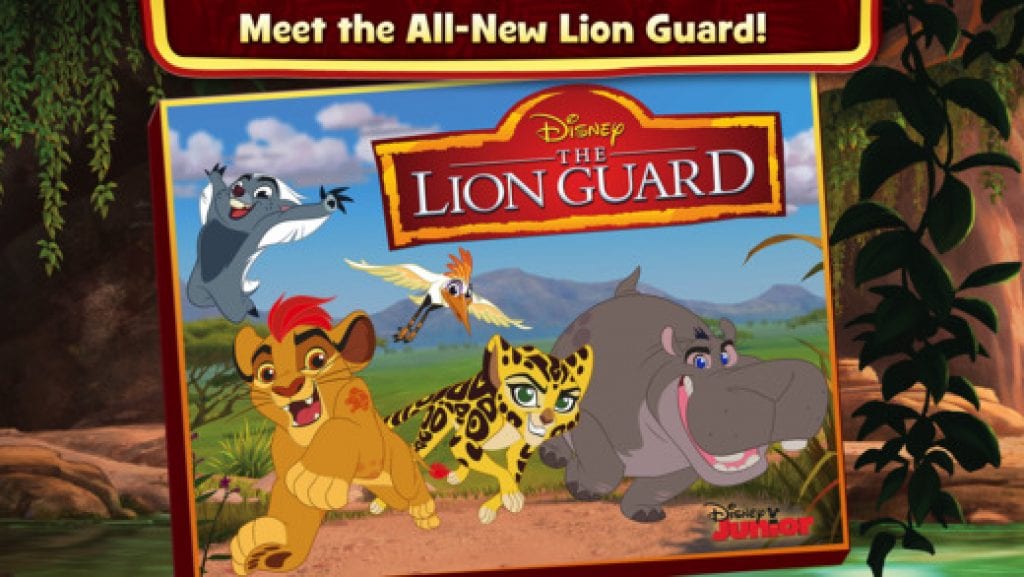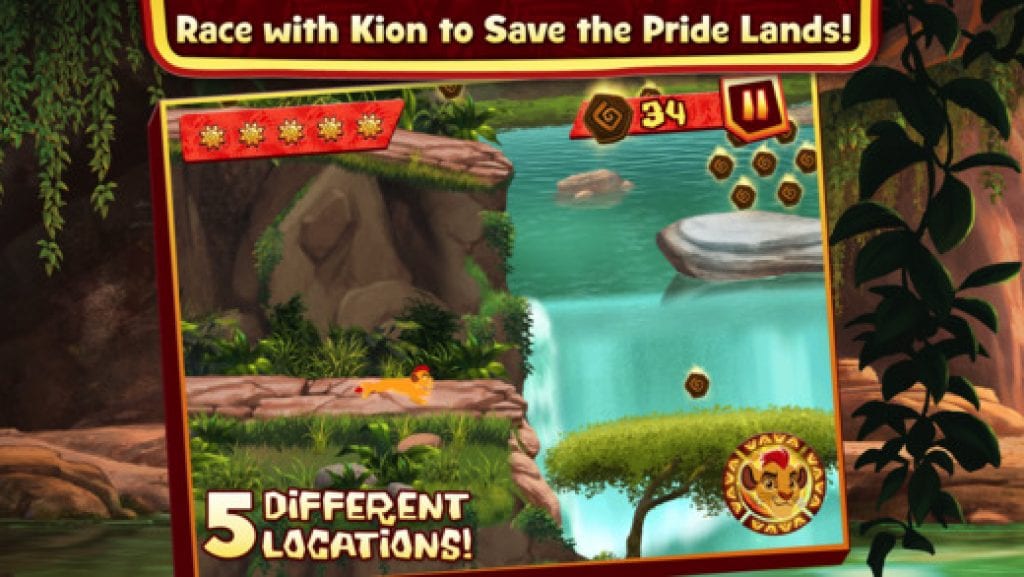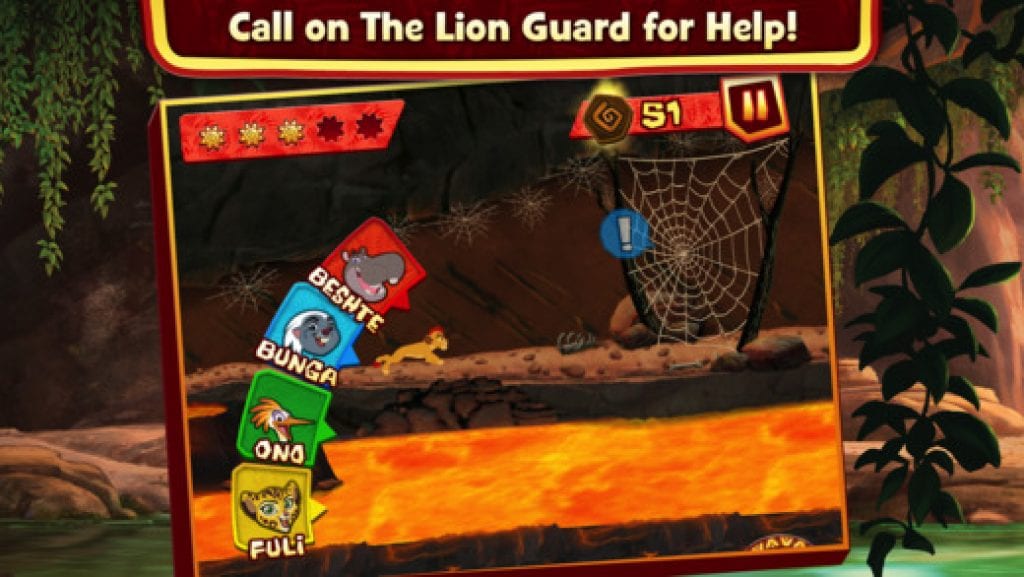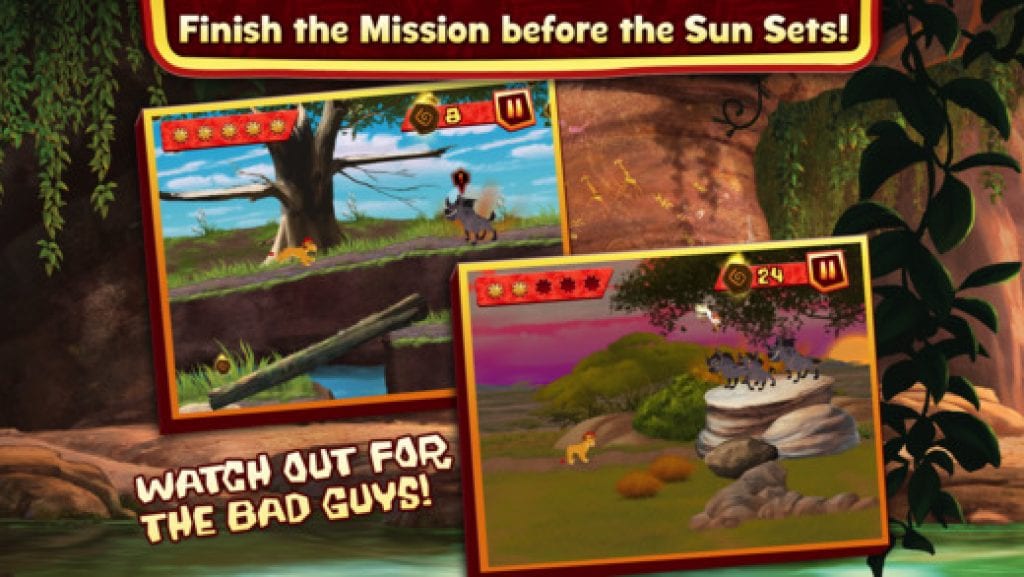 Currently unavailable
10. Where's My Mickey? Free
We have already talked about Mickey and his world. It is another cool game dedicated to Mickey's life .  Where's my Mickey is  life-like physics-based gameplay with stimulating weather mechanics and humorous animations.
Original Episodes – Explore 5 unique episodes with surprising and witty scenarios! Watch how each story unfolds and ends as you play through individual level packs! Goofy episodes will require a small additional fee.
• Brand New Weather Mechanics – Use the wind, clouds, and rain to maneuver through 100+ levels filled with fun challenges!
• A Whole New Look – A classic Mickey art-style with a contemporary touch, inspired by Disney Channel's new series of Mickey Cartoons!
• Collectibles and Bonus Levels – Help Pluto look for hidden collectibles to unlock more bonus puzzles!
• Featuring Mickey and Friends – Discover hilarious episodes and new friends, beginning with Goofy!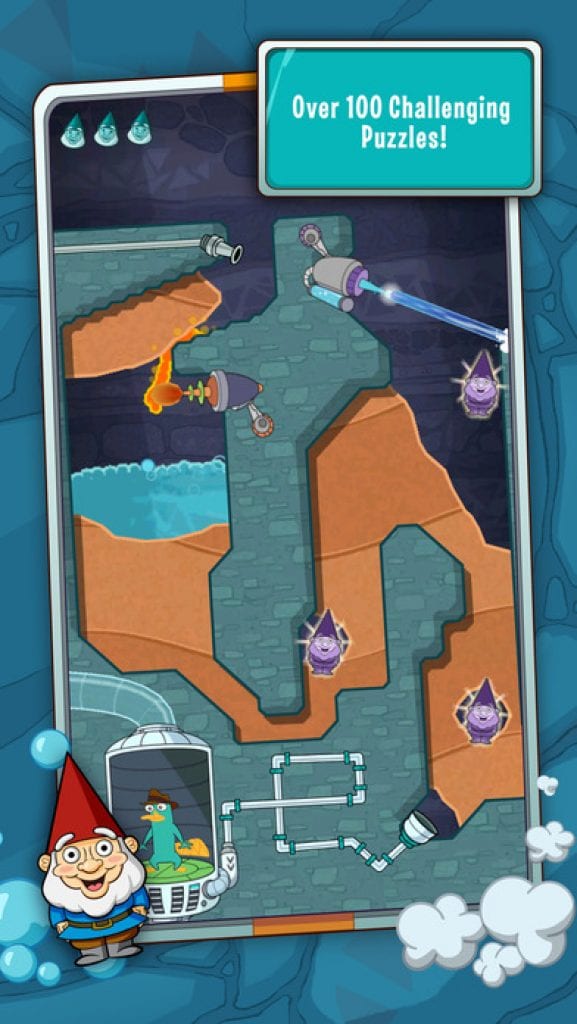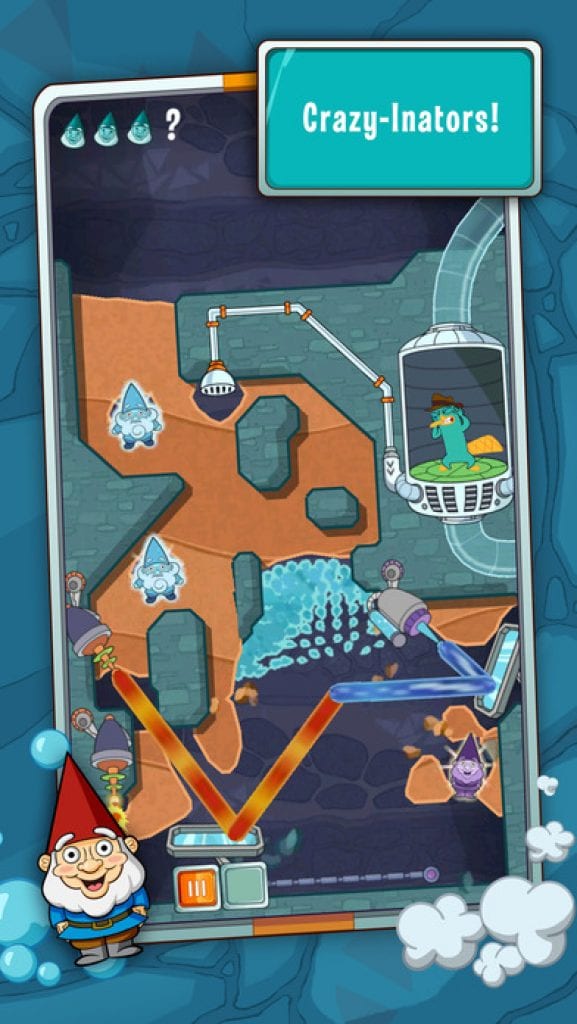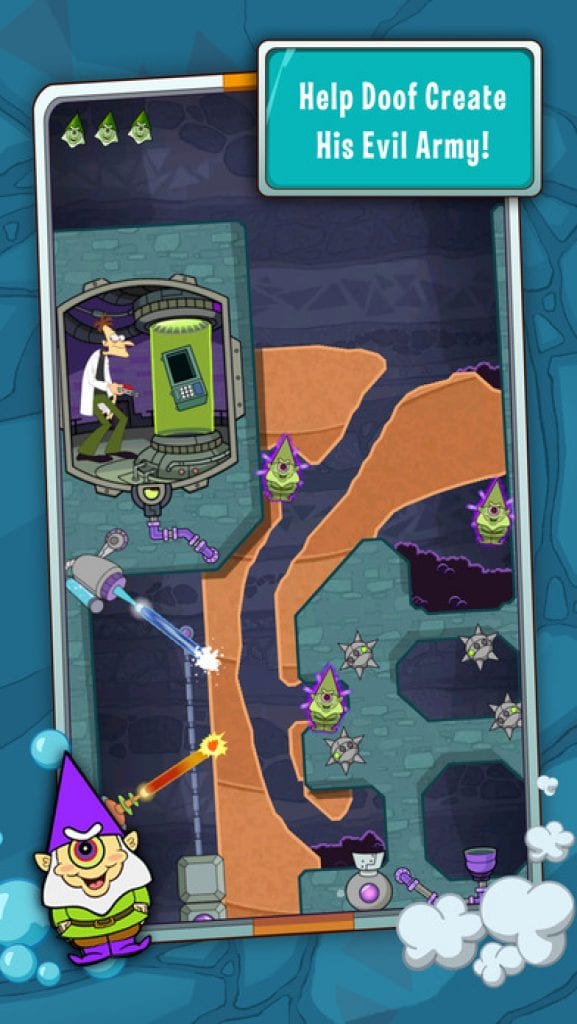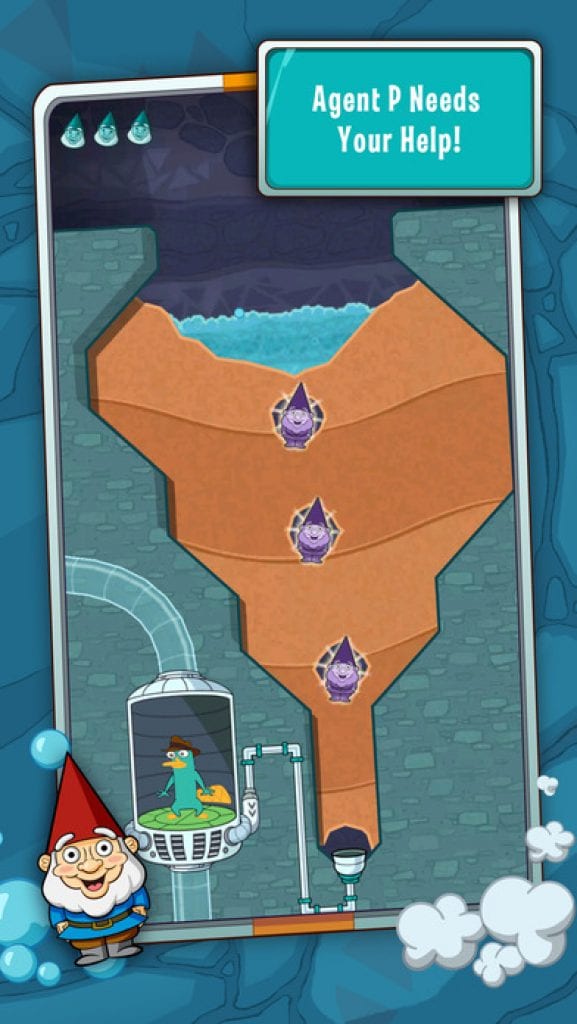 Currently unavailable
11. Nemo's Reef
After Nemo returned to the home, his and his dad's – Marlin- lives have become much better. And now they set a goal- to set out to build the coolest reef in his class. Continue Nemo's story and adventures beneath the sea! You also can be a part of a big project and help Nemo create a best-in-class underwater retreat, explore different distant corners of the sea and discover the discover the secrets to building a permanent home for his friends
As for its features, you are the creator of your own underwater world, and you can customize and personalize it in your way. Don't miss to make a home for your favorite characters from Finding Nemo including Dory, Gill, Bloat, Bubbles, and more!
Find the different combinations of plants and decorations to delight Nemo's friends and other exotic fish.Discover and plant rare seeds to attract extremely rare and mysterious fish. You have an ability to enhance your underwater paradise- collect up to 50 species of fish. Visit your friends' reefs, and compare their collection of fish to your own.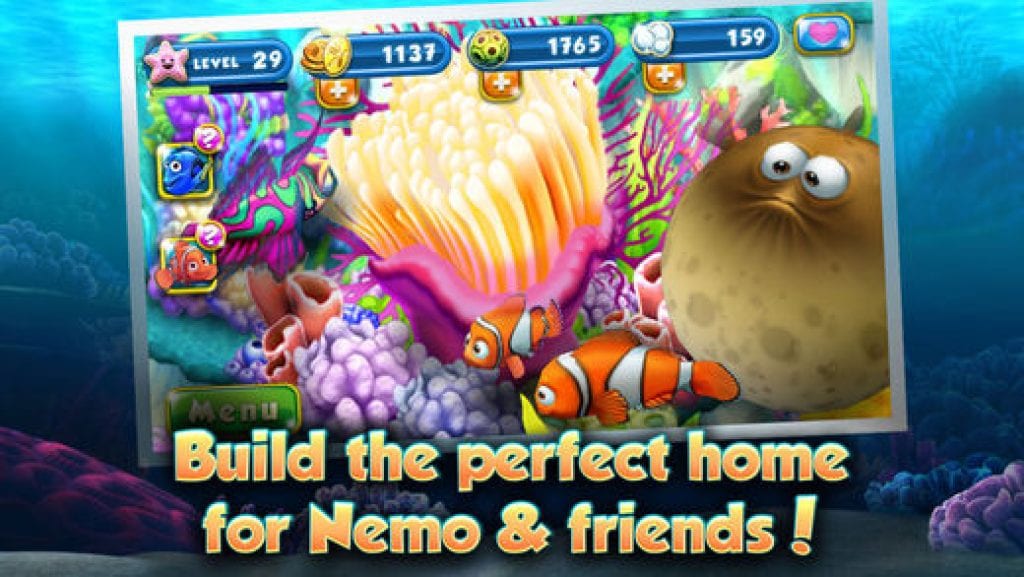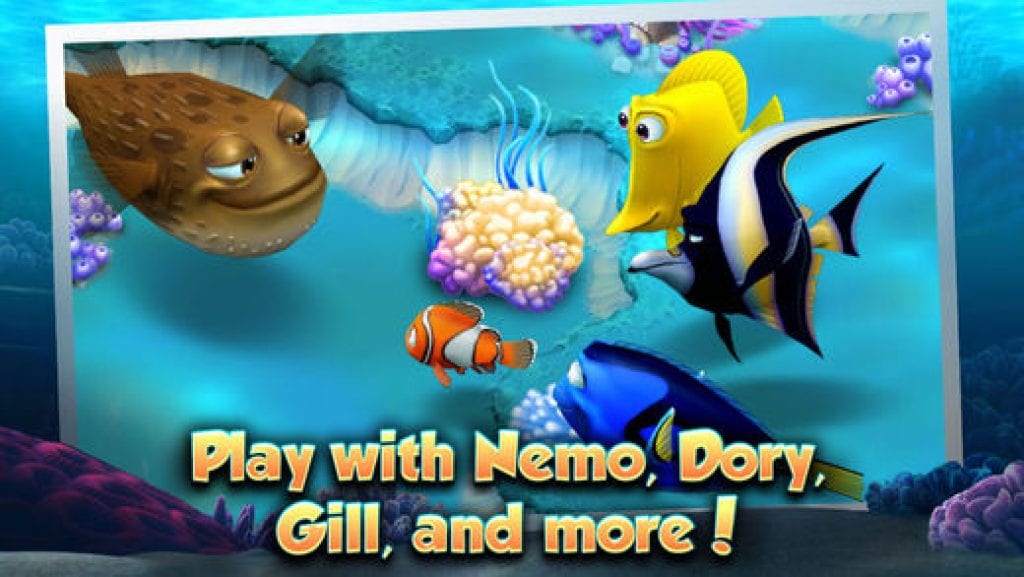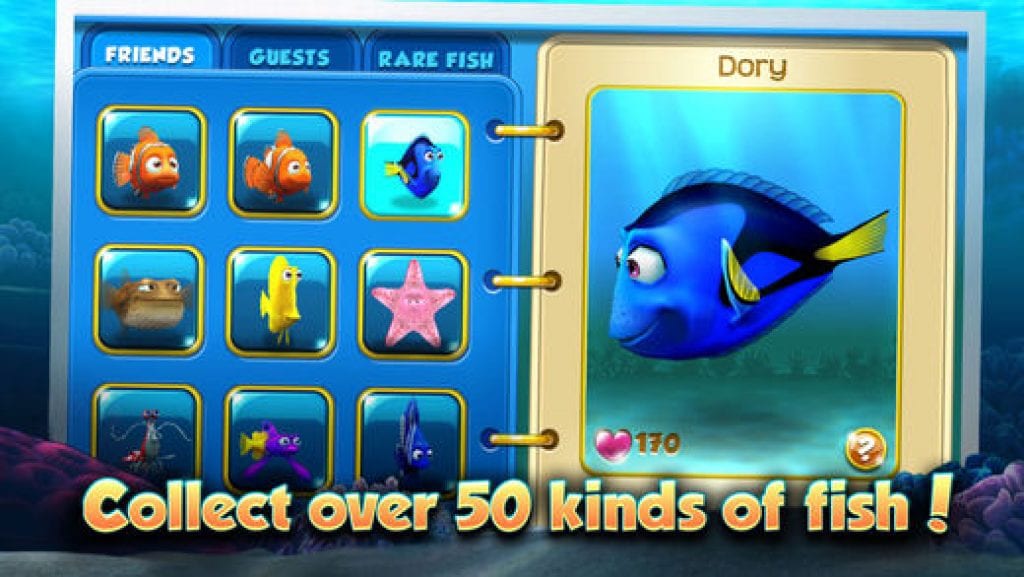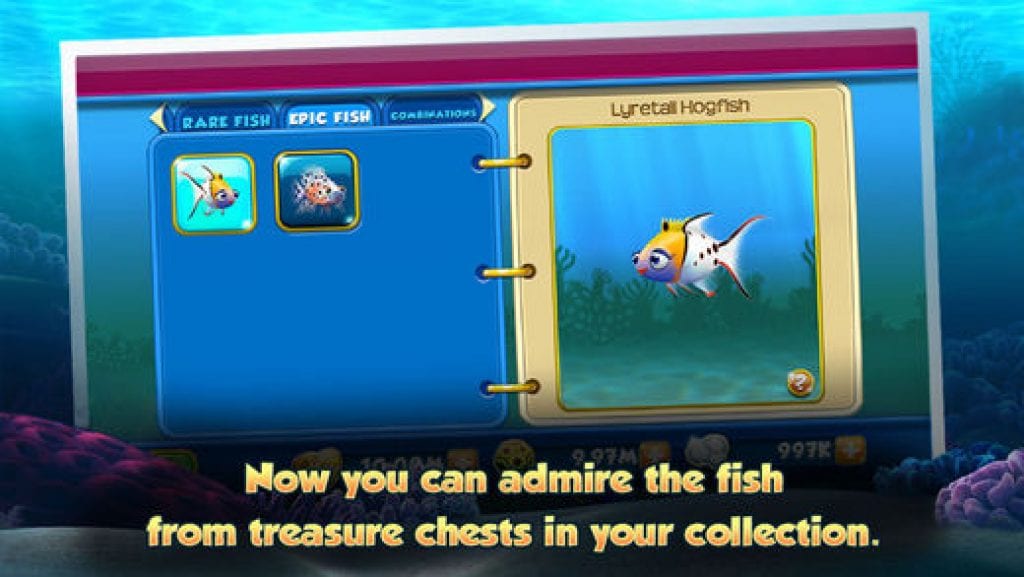 Currently unavailable
12. Disney Royal Celebrations
As we know, Royal celebrations are usually very lavish and luxury. Every girl wants to take part in such events like a princess, and she can ! Disney Royal Celebrations allow every girl to join their favorite characters from Disney movies , for example, Anna, Elsa, Cinderella, Ariel, Belle, Rapunzel , Jasmine, and Merida. Help them to create an outstanding party –  plan, decorate, celebrate and play the most magical games at Belle's Book Club Party, Jasmine's Birthday Party for Carpet, and Merida's Highland Games absolutely for free. There will be up to 13 additional themed parties that need your help.
You have an ability to organize Anna's Night Before Summer Party and Sleepyhead Day Party, Cinderella's Beautiful Garden Party and Midnight Fireworks Party; Elsa's Cool-Off Skating Party and Holiday Cheer Celebration; Ariel's Party at the Atlantica Music Club and Undersea Beach Party; Rapunzel's Birthday Party and Thank-You Party at the Snuggly Duckling; Belle's Book Club Party and Tea Party; Jasmine's Birthday Party for Carpet and Marketplace Street Party; Merida's Highland Games Party and Rainy Day Party.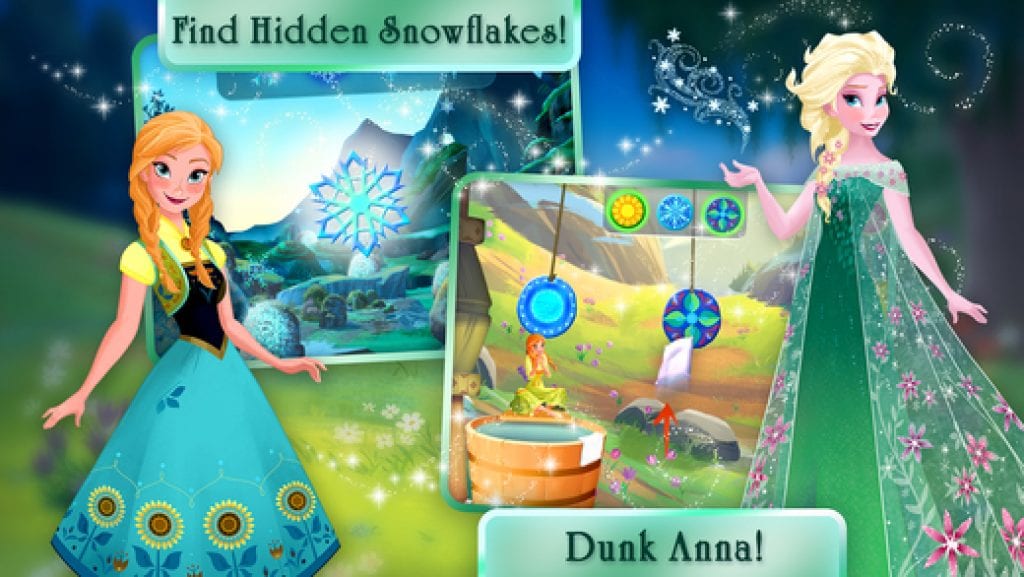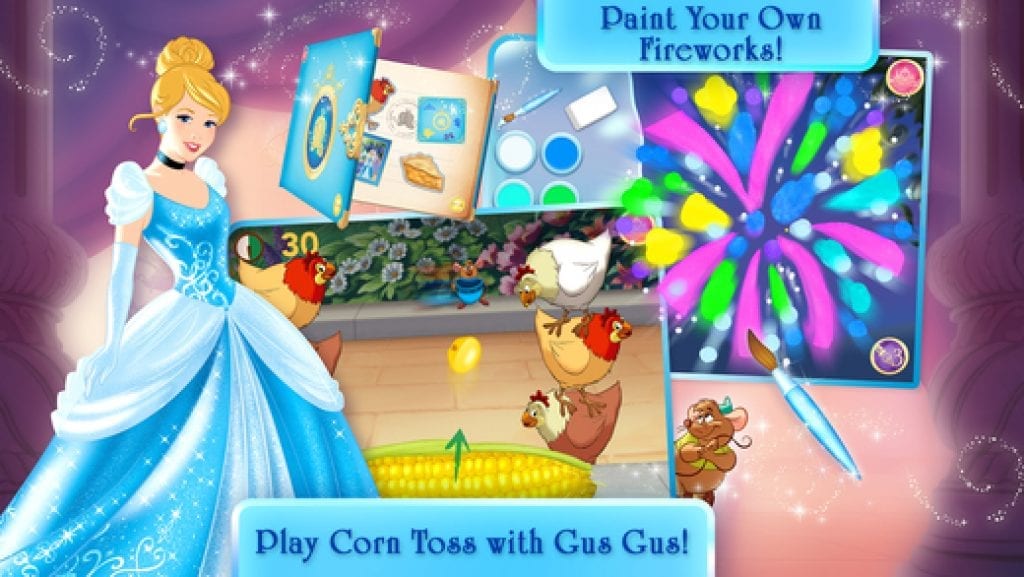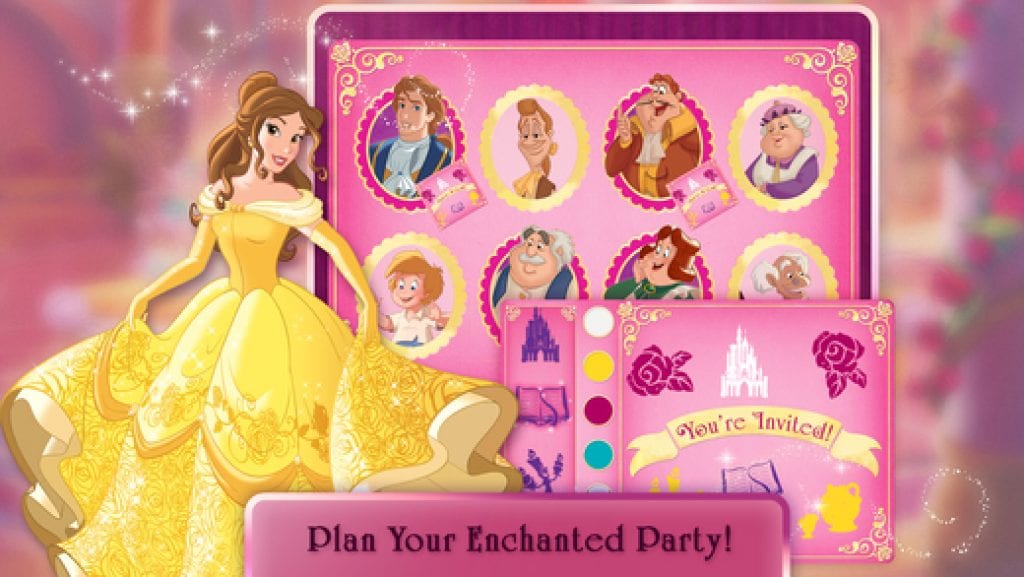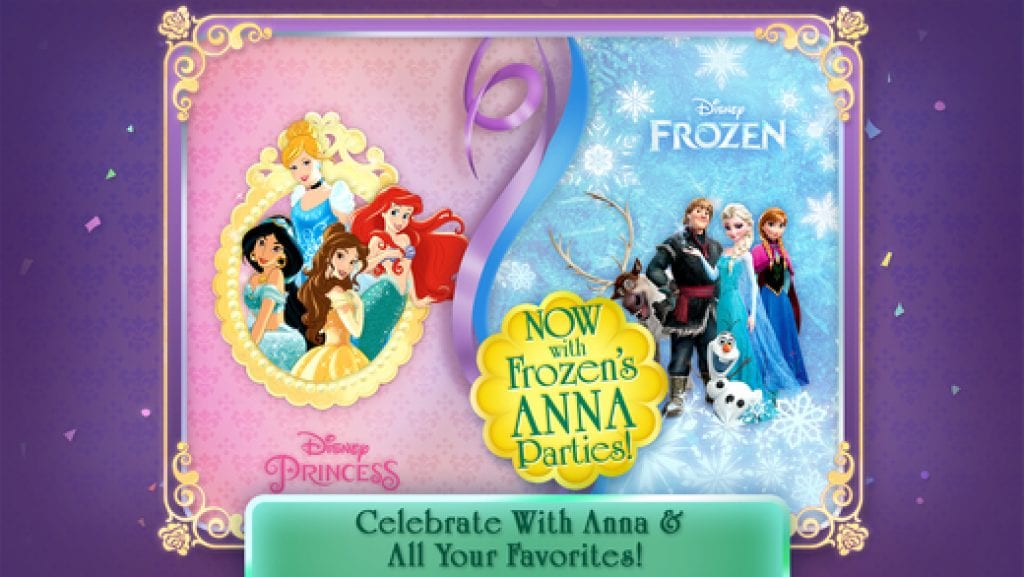 Currently unavailable
13. Zootopia Crime Files: Hidden Object
Zootopia is a real breakthrough of the previous year and one of my favorite movies! Only Judy Hopps and Nick Wilde can restore law and order to Zootopia. Partner up with ZPD officers Judy Hopps and Nick Wilde and unleash your crime solving skills in this wildly fun puzzle game! Sniff out crime scenes, discover clues and visit the laboratory where Harriet the sloth will… help… you… analyze… your………. evidence
As for features, call for backup from ZPD's finest including Clawhauser, Grizzoli, Rhinowhitz, and Chief Bogo.
Don't forget about your animal instincts to hop around Zootopia and discover hidden objects.
In order, you will be able to activate special abilities which can help you to investigate crimes. Unleash boosters like the Sloth Slowdown, the Tiger Tracker, and the Cheetah's Charge to help you tail and outfox suspects, and crack cases!
Beautiful Z P D locations will be also available  for you. Savanna Central Station, the Plaza, Lemming Bros. Bank, Little Rodentia—and more!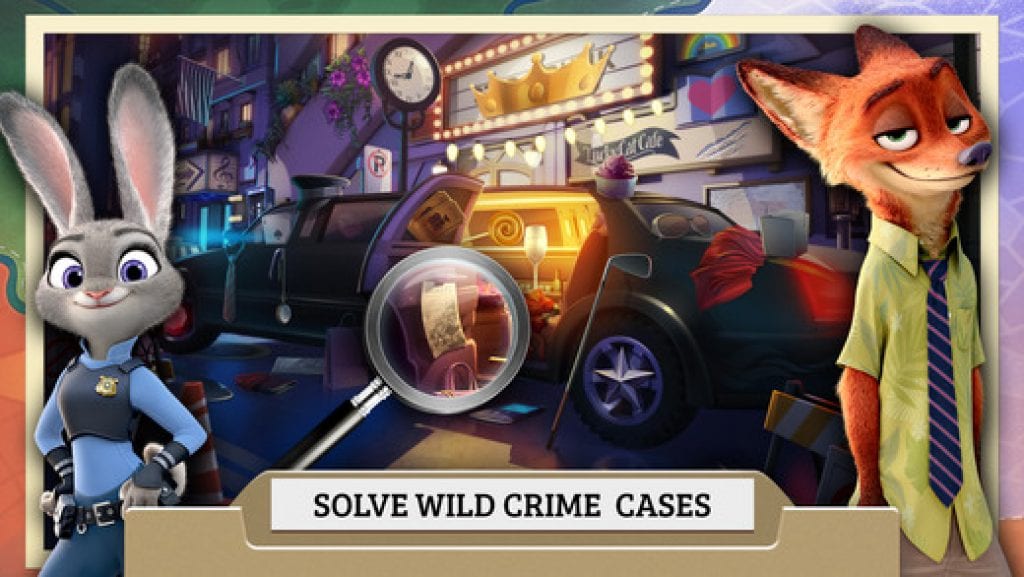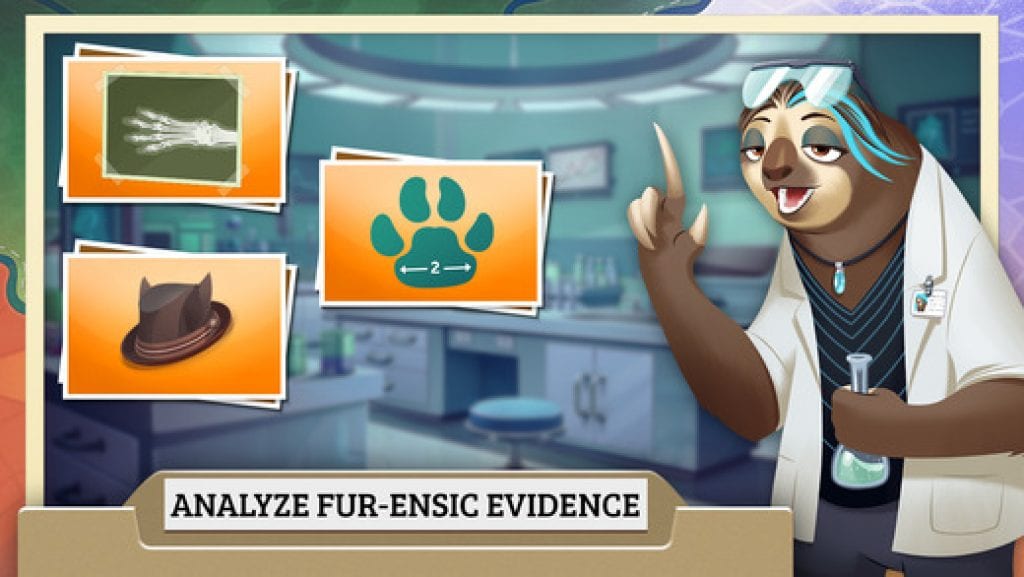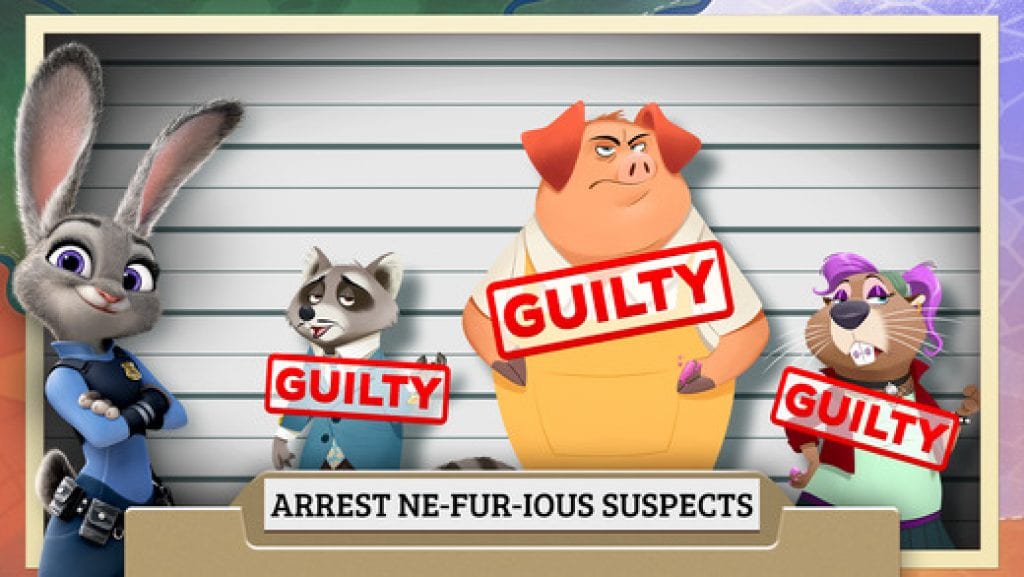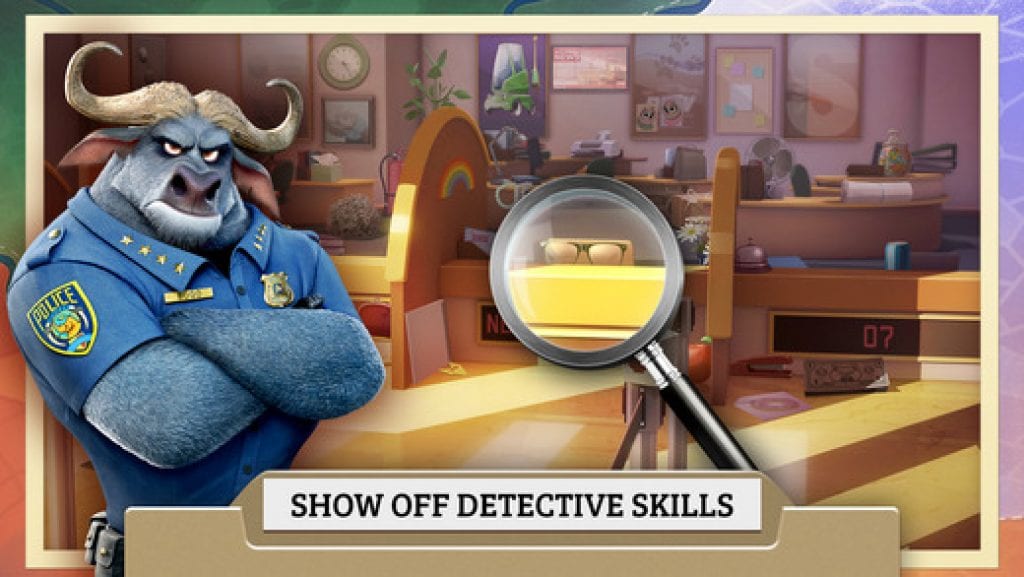 Currently unavailable
14.  Mickey Mouse Clubhouse Paint & Play
I think the majority of us start watching Disney cartoons exactly with Mickey and Minnie – two funny mice. Inside this game which cost about $2.99 you will find a lot of fun and developing games and tasks. Clubhouse Color & Play is a magical 3D coloring book that features your child's favorite.
Says that drawing help as children as adults to develop their imagination and creativity. It is a great ability to create an own unique Clubhouse world, adding hundreds of colors and customizing everything with paint, markers, stickers, patterns, and more. After you finish, you can watch it coming to life in 3D.
As for its features, there are three seasons that your child can explore, each of season contains infinite combinations of tools and their own colors and textures for their creativity palette. It shows the difference between seasons and you can explain your child, why seasons replace each other and in what order. Moreover, Mickey and Minnie can be moved around in their surroundings and will explain all the various objects, what is it and for what is it, in and around their house. There is even a Cupcake machine to be discovered, awaiting the kids in the kitchen. A Jukebox can be played in the lounge, kids can even record a few sounds if they like. Experiment with color as you make cupcakes for the bake sale! Apart from Kitchen, there are two more fun zones : living room and garden.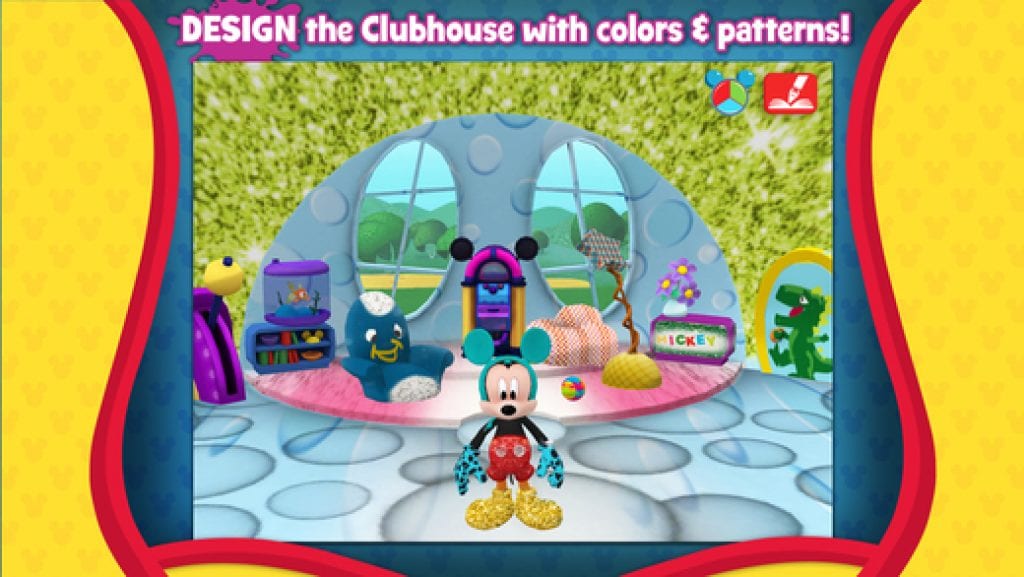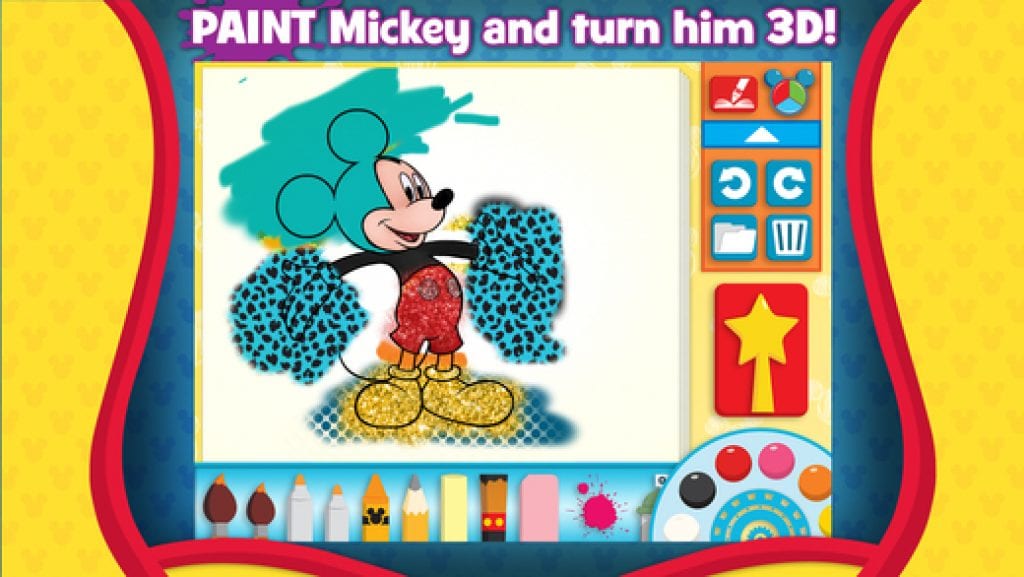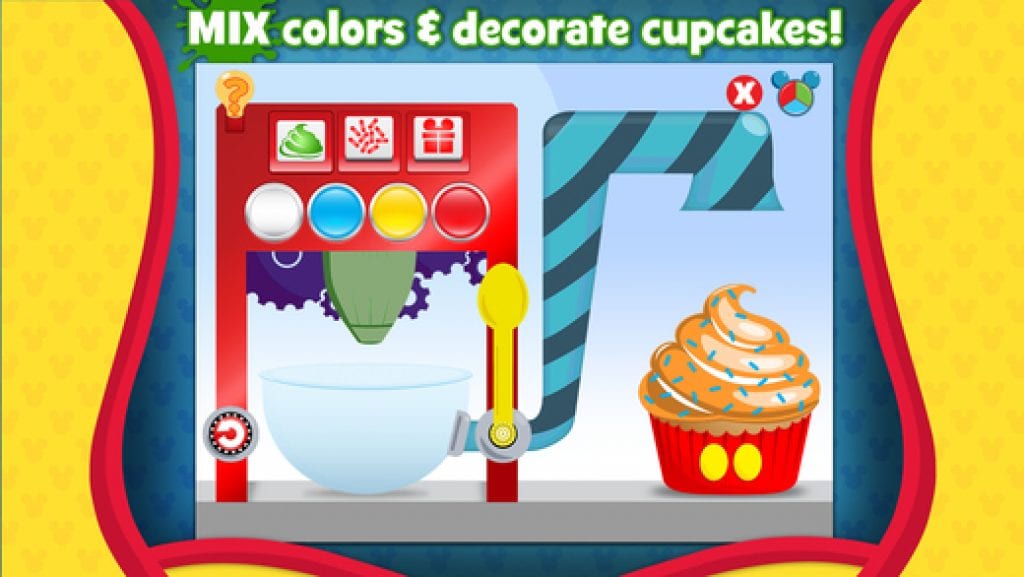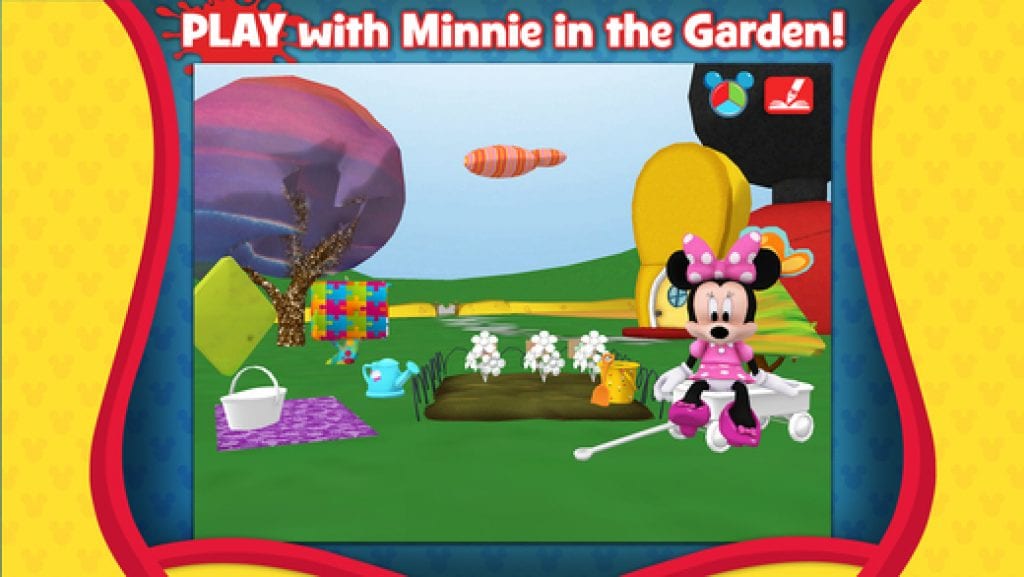 15. Disney Princess Palace Pets
Every girl in the world dreamed of becoming a princess and meeting her prince. Like Ariel met Eric, Belle fall in love with the Beast who turned into a beautiful prince, Jasmine, and poor street boy Aladdin and others. Big royal palaces seem to me very empty and such residents as pets make them cozier. Every princess has to have a pet, whether it is a dog, cat, horse or someone else. Inside this game, you will have the ability to take care of them all and even for owl and piglets!
As for the game process, a player learns more about warm relationships between a Pet and his favorite Princess. They are live  and need some care , so don't forget to bathe, brush, groom, accessorize and play with each adorable friend
As for features, each princess has her personal number of pets. For example, Cinderella's glamorous puppy, Pumpkin; practical pony, Bibbidy; and fluffy kitten, Slipper. Belle's curious kitten, Rouge; elegant pony, Petit; and talented puppy, Teacup. Aurora's shy fox, Nuzzles; charming pony, Bloom; dreamy kitten, Beauty and now her ALL-NEW fearless feathered Owl friend, Fern!  Rapunzel's spunky kitten, Summer; happy puppy, Daisy; adorable deer, Gleam; brave pony, Blondie; beautiful skunk, Meadow and her ALL-NEW perfumed piglet, Truffles! Ariel's spirited pony, Seashell; playful puppy, Matey; royal kitten, Treasure and more else.