It would seem that puzzle games are already outdated and have lost their popularity. But we can surely dispel this prejudice. Nowadays a lot of various games of this genre appear on mobile platforms.
Thanks to a great number of different emojis they also started to be used in the gameplay. It makes these games modern and enticing for many hours. If you are looking for a great option, then pay attention to these best emoji puzzle games for Android & iOS.
If you want to move to the next level then try these hardest puzzle games.
Emoji Puzzle!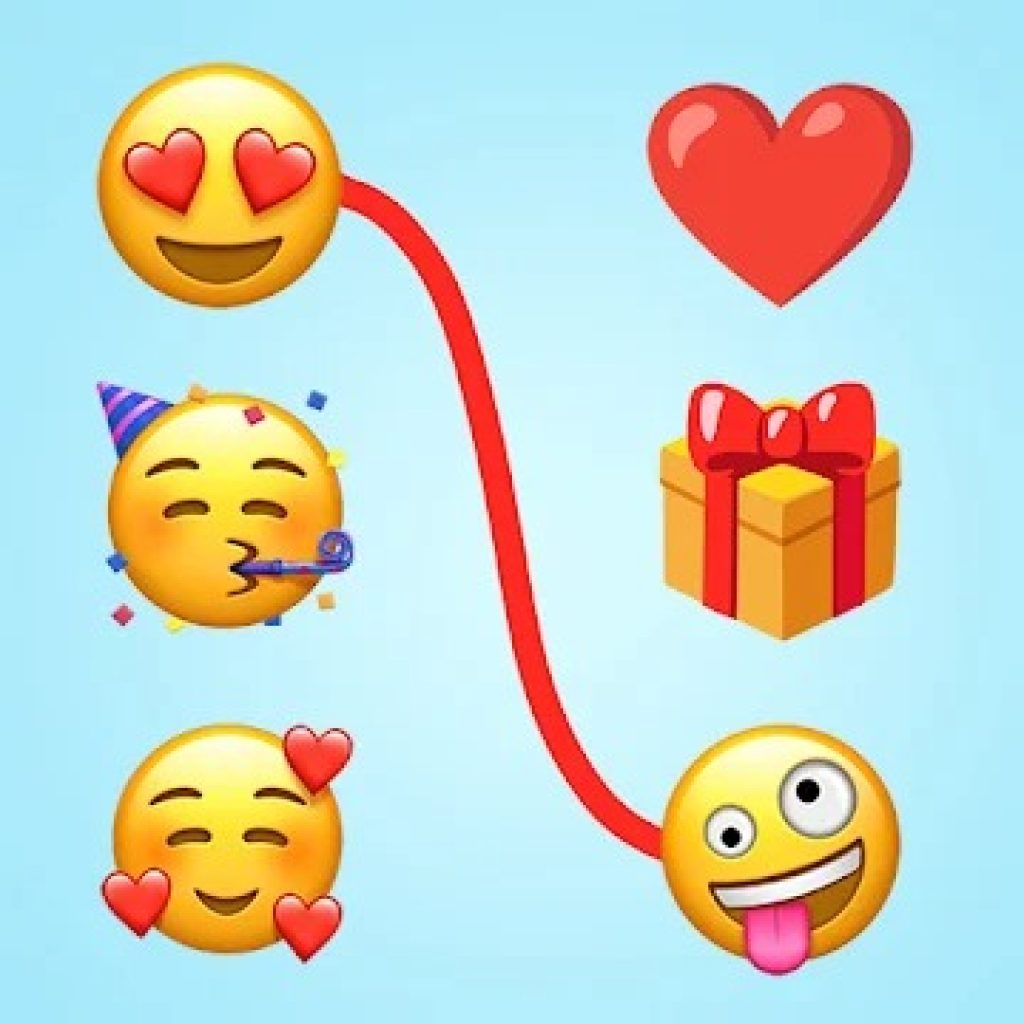 Emoji Puzzle! is an unusual puzzle game that has only recently become available for mobile platforms. Here you will have to use your imagination and strategic thinking to achieve the best results.
At first glance, the game may seem simple, but each level has its own unique features. So the complexity of the game increases as you go through it.
Use all your skills to figure out which association is used in certain conjunction. Correctly connect pairs of emojis to move on to the next level. In the end, you need to understand the essence of each puzzle, which is sure to surprise you.
The gameplay is designed as simple and accessible as possible for every new player. You need to click on the elements that you see on the screen one by one.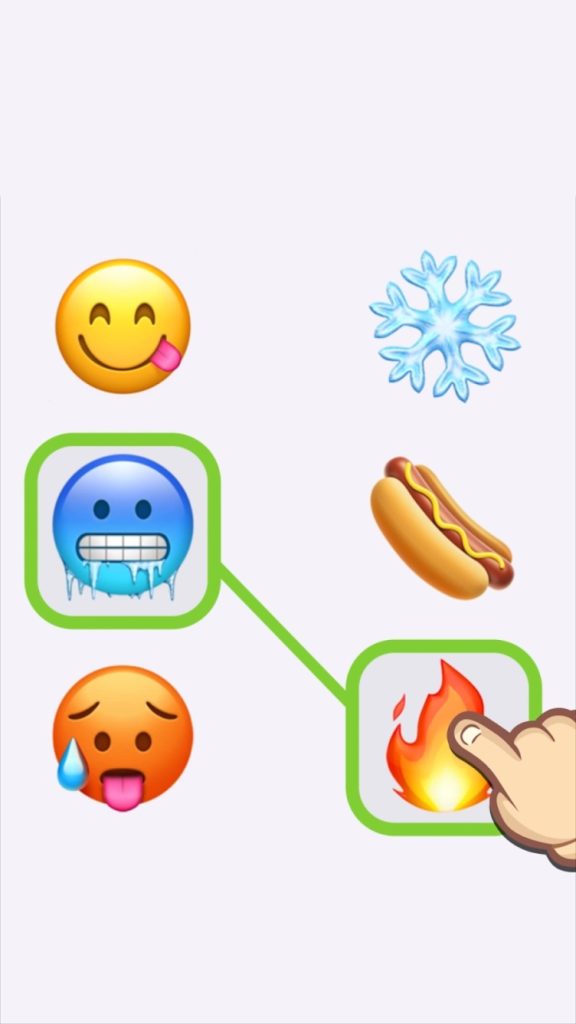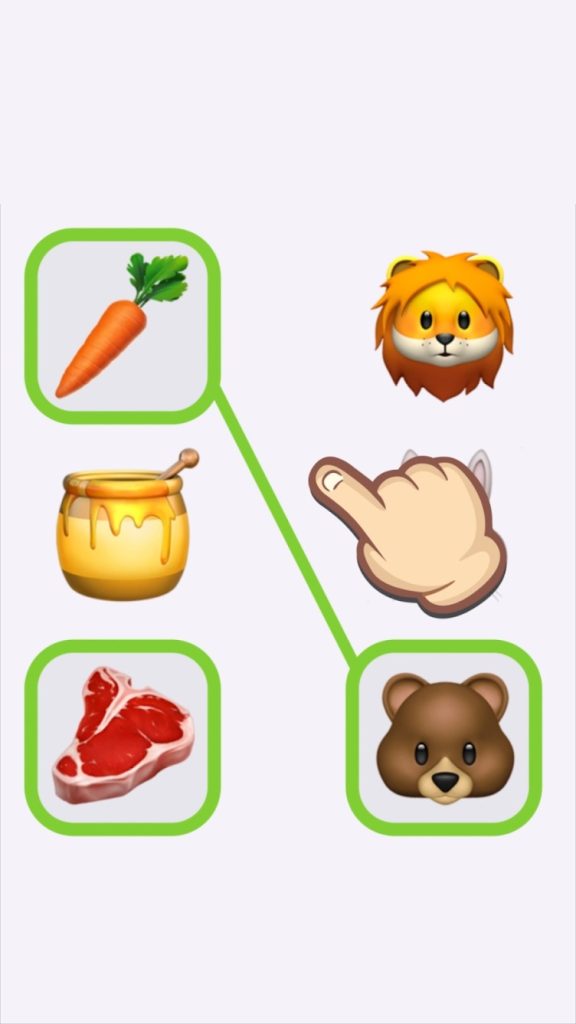 Then find a matching pair and connect the elements with special lines. Only after you find the correct pair for each element, the level will be considered passed.


You may also like: 11 Free Gem Puzzle Games for Android & iOS
Connect Emoji Puzzle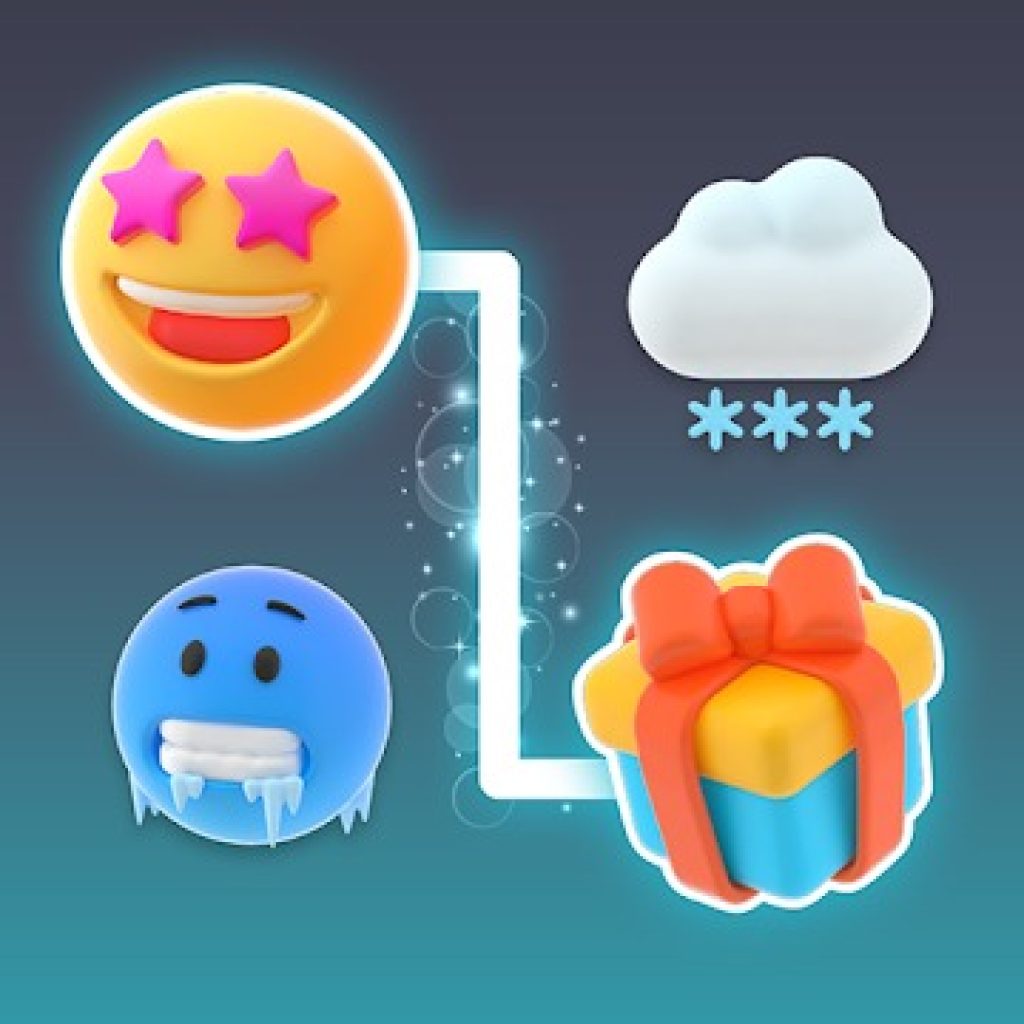 The free game Connect Emoji Puzzle will surprise you with its gameplay and colorful graphics.
This app has just recently appeared in the mobile market and immediately gained huge popularity. Users leave only positive reviews.
This is not surprising, because the game is really worthy of attention and from the first use entices for many hours of play. Here you need to find the right associations and connect the appropriate pairs of emojis, using your imagination.
This game is distinguished by the fact that there are several formats. For example, the standard search for pairs, the connection of emoji in the form of a maze, the selection of the appropriate second part of the emoji, and the search for the missing element in the list presented.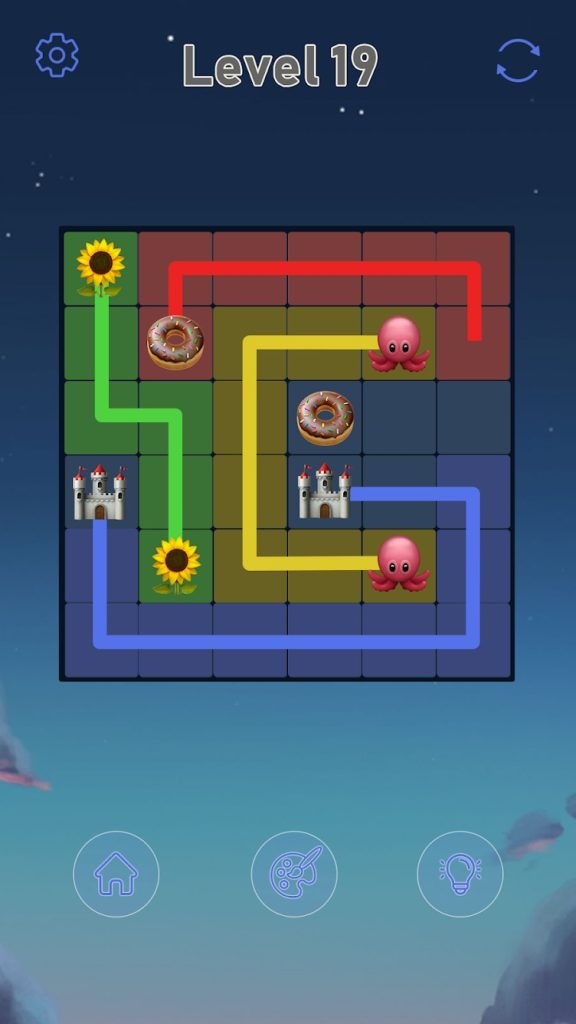 Thanks to such diversity this game will not bore you. To go to the next level, you need to pick up all the associations correctly. With each level, the game will become harder and more interesting.


Emoji Puzzle Matching Game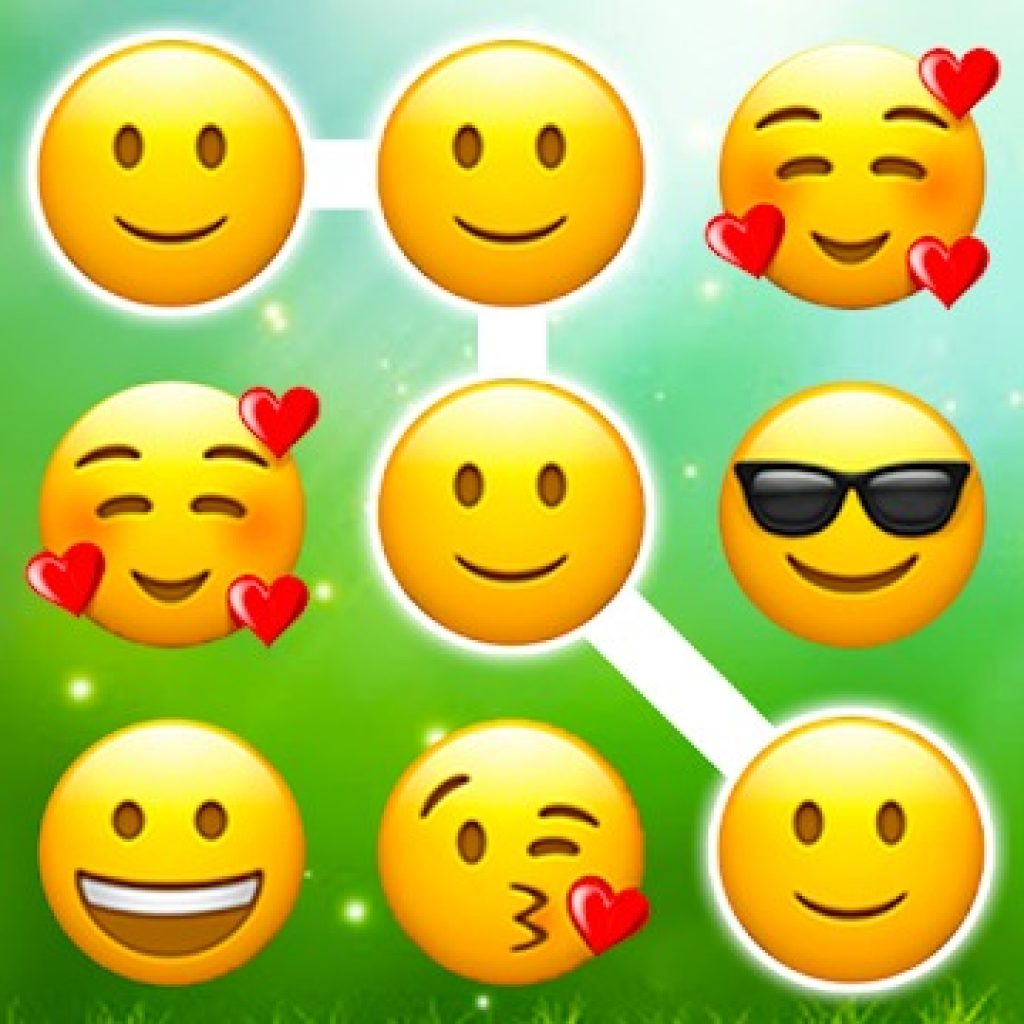 Emoji Puzzle Matching Game requires your logic and attention. You will need to think about the associations of emojis of different columns and connect them in the right sequence.
The app has bright emojis of different shapes, which you need to connect according to the parameters to pass the level and move forward.
Besides, the task is also to collect the largest number of emoticons in a single bundle. So the more smileys you collect, the more points you can get.
Moreover, use all sorts of boosters to win in the level. Complete the stage in a limited amount of time. Play a wonderful arcade game that has over 300 exciting levels and strive to get three stars in each level.
This game is arranged quite simply, it will let your brain think and relax at the same time while enjoying the process of passing. As you overcome one level, you'll move on to a more challenging one.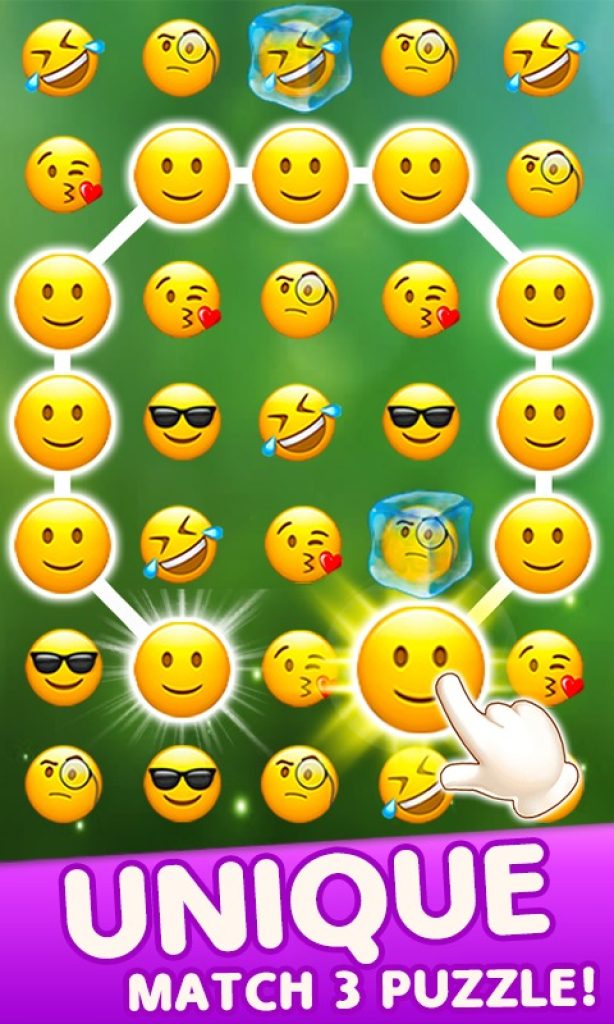 Don't forget to earn rewards by logging into the app daily. This is the best game to pass up a boring evening.

You may also like: 9 Free Cube Puzzle Games for Android & iOS
Emoji Guess Puzzle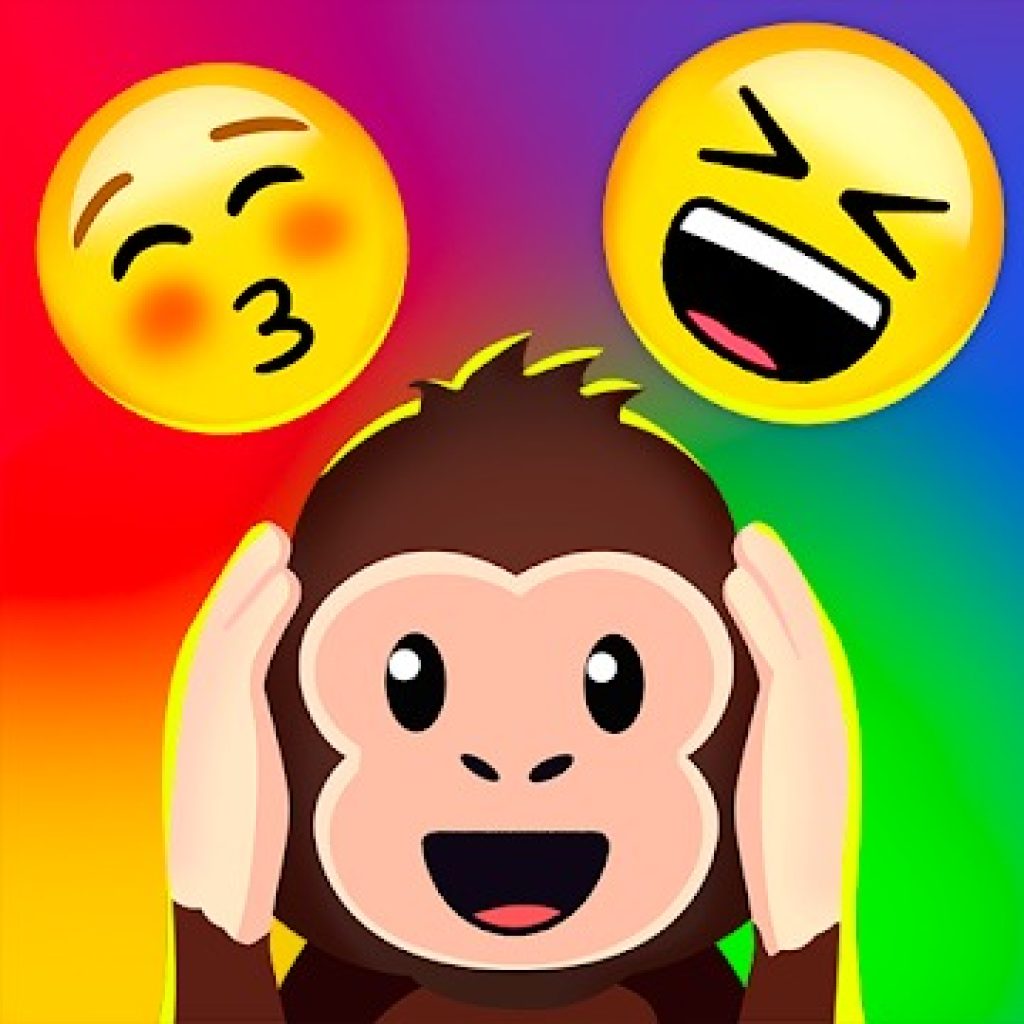 Emoji Guess Puzzle is a smart program for matching the right objects. In this game, you will need to solve a certain phrase or quote from a movie by connecting objects.
Look carefully at the combinations of emojis, calculate the pattern, and pick them up in the right order. Make the most of your skills and logic. Here you'll find an infinite number of interesting levels, which you'll love.
At first glance, it seems that the game is difficult, but by immersing yourself in a colorful world and practicing, you'll be able to figure out what's what.
Moreover, if you can't pass the level, you will be able to use the hints. You'll be able to choose a hint with a full level, or a leading one, which will lead to the right thoughts to win.
Emoji Guess Puzzle features great graphics, sound, and clear controls. Go through one puzzle after another, making the level harder each time, and enjoy.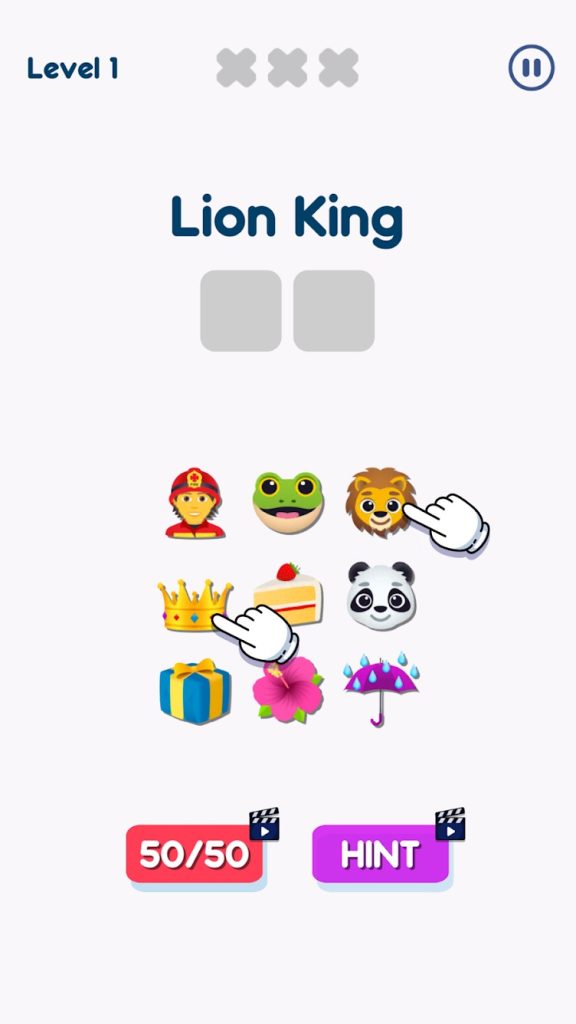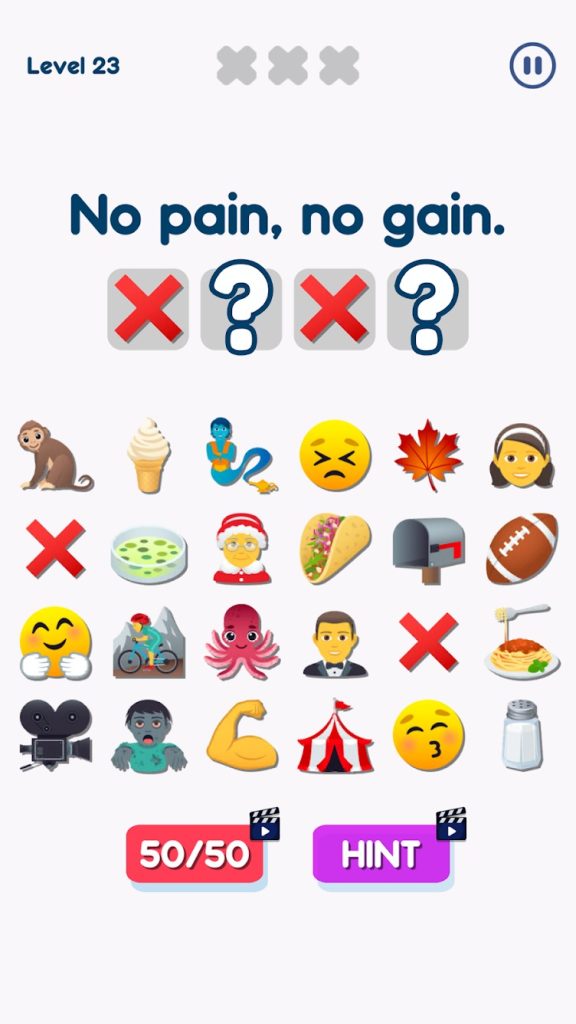 The app is available for adults and for children. Challenge yourself and pass the exciting stages! Hurry and install the Emoji Guess Puzzle game!


You may also like: 9 Free Box Puzzle Games for Android & iOS
Emoji Master – Puzzle Game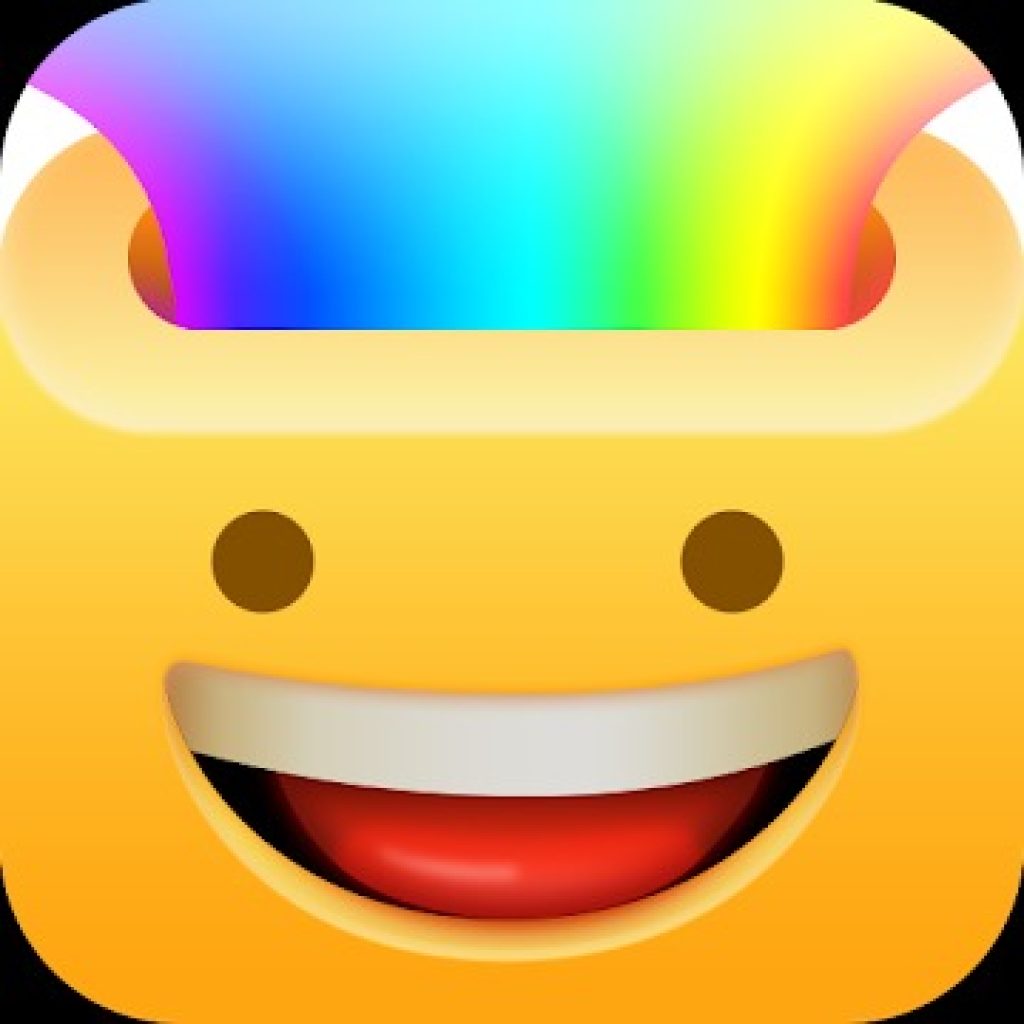 This is a game with incredibly exciting puzzles that will cause you a lot of emotions.
Have you searched for a game with similar logic and imagination? Then you will definitely need to download it because you will like it.
The game is to connect the bright emoticons in the right sequence. Emoji Master includes interesting features. Discover many exciting levels with lots of hints.
The game conceals a lot of challenges that you will have to pass.
Besides, the app has well-animated graphics with a colorful design that will allow you to play the game for a long time and with pleasure. It is worth noting that from time to time the game receives quality updates.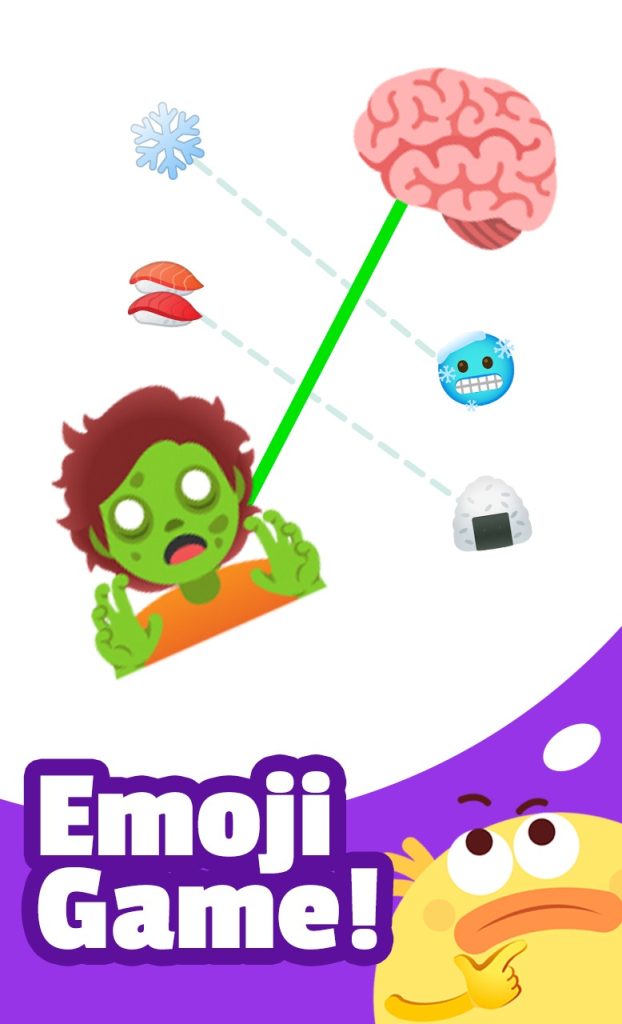 Immerse yourself in an extraordinary world and get the necessary skills to pass further challenging levels. Play and relax while pondering the task at hand.