Most communication applications are designed to bring people together. You can use them to communicate with your friends or family, to sit in chat rooms all the time and so on. You can check our list of the best local chatting apps if you are interested in chatting.
Some of the services – for example, WhatsApp – have a special function. It hides your last online presence, so no one else can see when you last accessed the site or the application.
This is a feature that many people use, including those around you. Unfortunately, the status cannot be seen if someone has hidden it. But what to do if you are worried or something important is going on? How do you see when a person last turned on the application or went online in general?
In that case, special applications will also help you. Some of them will even let you select specific people you'll be notified about. We've put together these best last seen tracker apps for Android & iOS for you.
Family Track – Online Status : Usage & Last Seen
Family is the most important thing in life, and you can't always control their lives and protect them from danger. This is particularly true for your children.
You may be trying to keep them from being overly influenced by the Internet, but you are afraid that they will still go online despite your prohibitions. Family Track can help you take full control of when your child or another family member is actively sitting in messengers or chat rooms.
Family Track is a tracker with detailed reports on online activity. It presents data both in text form (with an indication of when they appeared online) and as charts. So, for example, you can compare the activity of several people simultaneously.
By the way, you can track 3 people or less in this way – the tracking is carried out around the clock. We think it's time to find out if your family members are really sitting on the Internet secretly from you.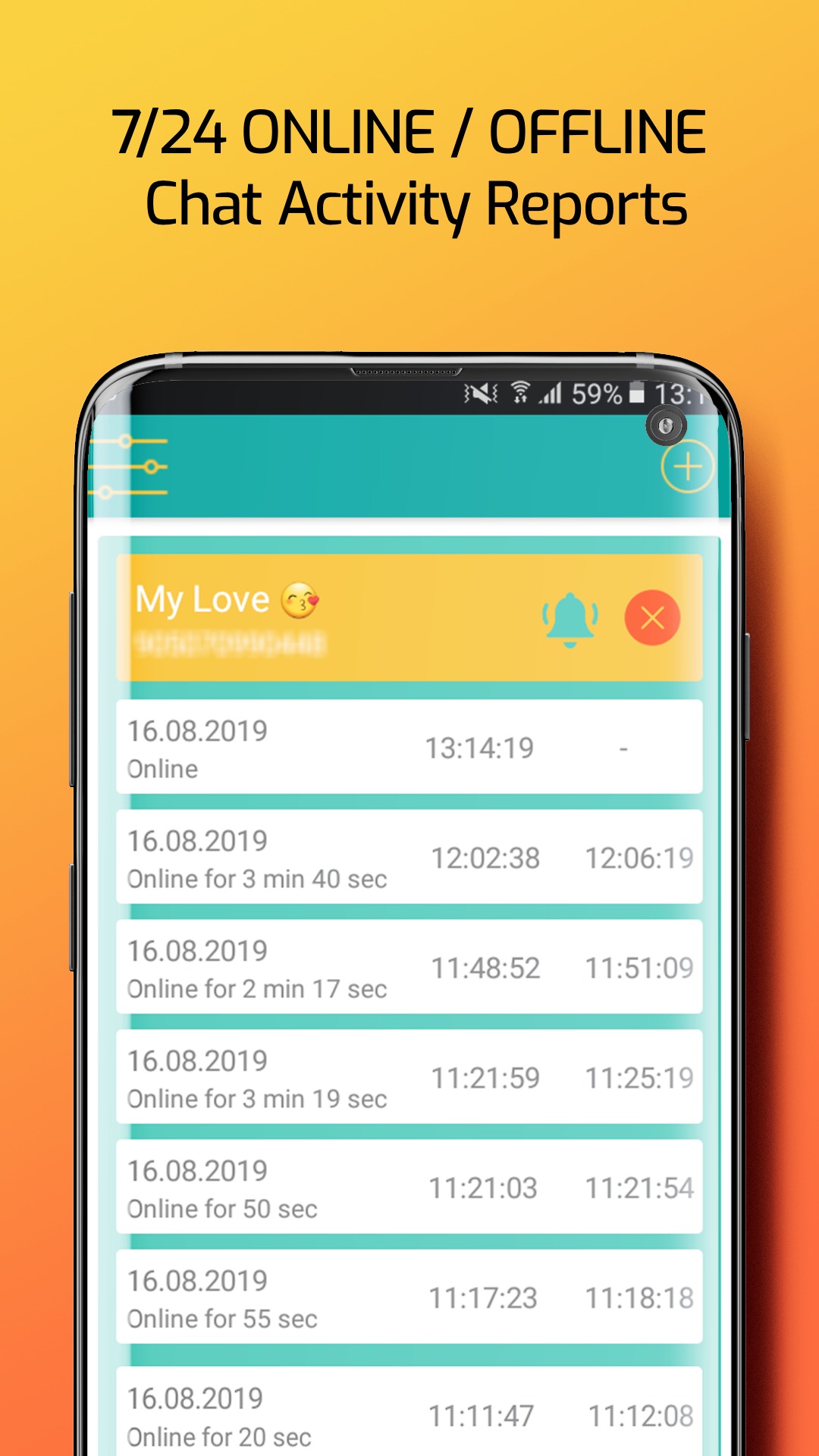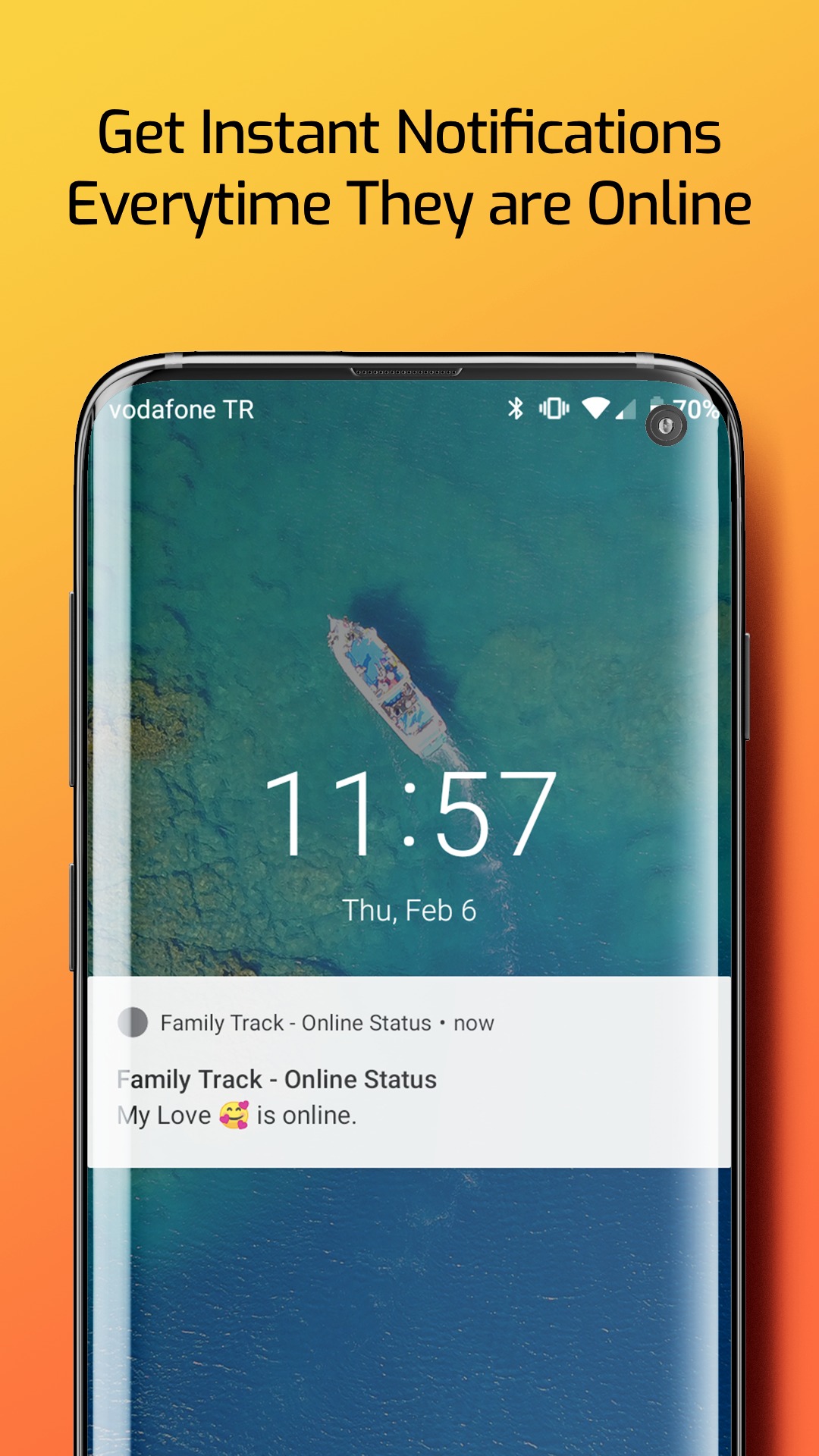 You may also like: 15 Best Family Locator Apps for Android & iOS
NotiSeen – Online Tracker
NotiSeen is known to be one of the most popular and reliable apps for iOS devices for tracking the "last seen" status.
With NotiSeen, users can track the online status of their WhatsApp contacts and receive notifications whenever a contact comes online or goes offline.
And for all of you, my little stalkers out there, the app also allows users to set reminders for specific contacts, so they can stay on top of their conversations and never miss an important message.
Here you can track the online status of multiple contacts simultaneously, which is supposed to make your interaction with the app more productive.
NotiSeen also provides users with detailed reports of their contacts' online activity, including charts and graphs, making it easy to see their WhatsApp usage patterns over time.
Moreover, this app also has one of the best interface designs in the category. It's easy to navigate and interesting to use at the same time. If you want to dive deeper into all the capabilities of the app, you can always switch on the additional features, such as statistics displaying and so on.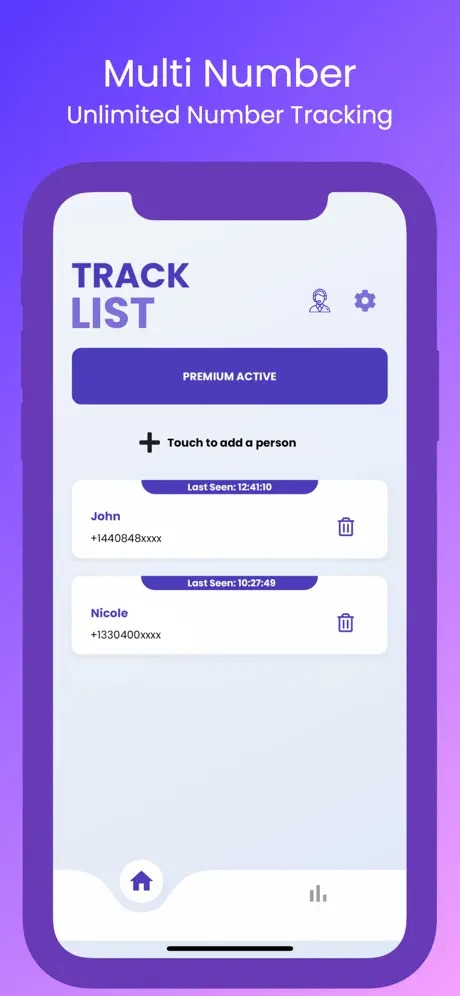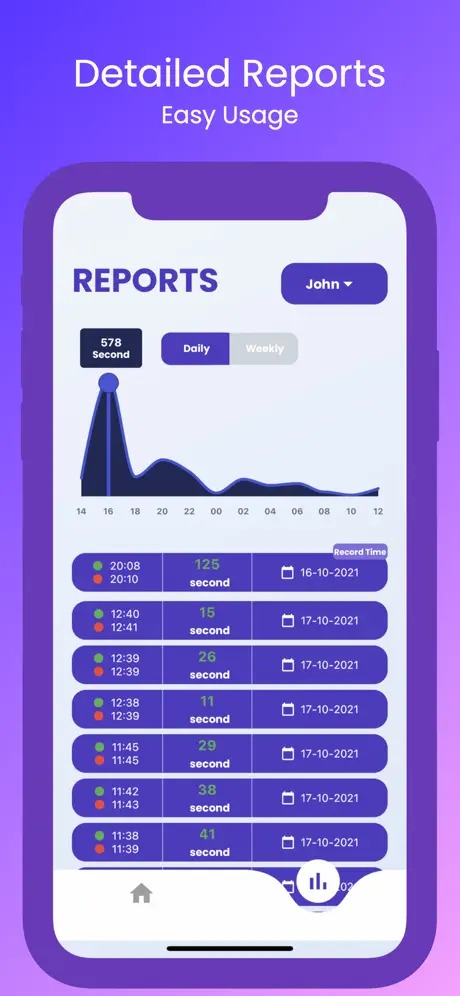 Chat Track: Online Tracker & Last Seen
Chat Track allows you to monitor activity reports of your family online and offline alike. The process of tracking will take just a few clicks.
So, when you first open the app, it will ask you to insert a telephone number. Click on the + button on the top of the screen to add other telephone numbers. When the contact list is ready, press on the necessary one.
Tap on the three dots button on the bottom of the screen to set up the certain period you want to track. For example, you can also filter certain days or hours.
Furthermore, you can also compare chat activities of two numbers and monitor whether these numbers are talking to each other during a certain day.
Users will receive instant notifications every time their family members are online.
But we have to warn you that Chat Track comes with a 7-day free trial.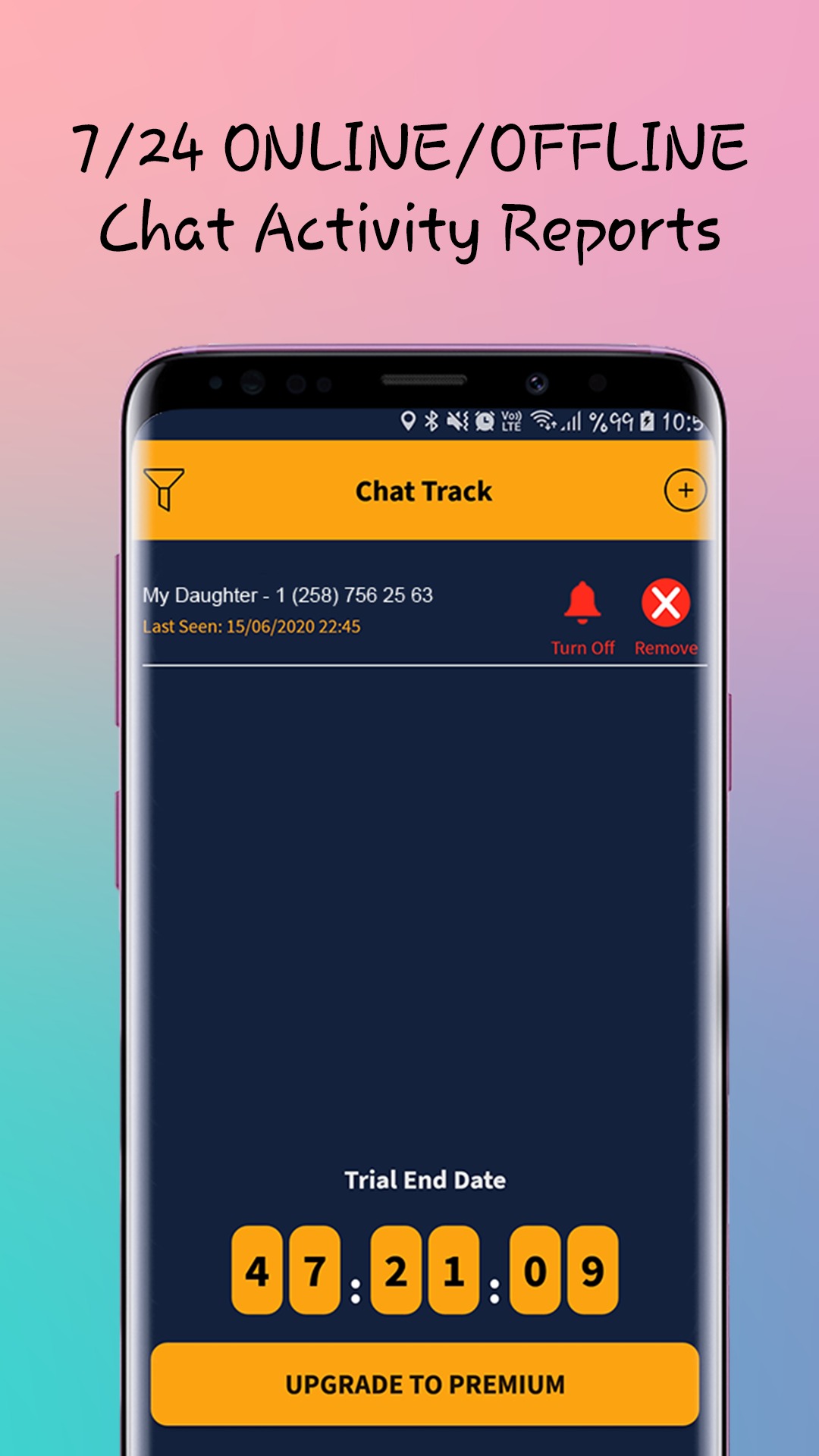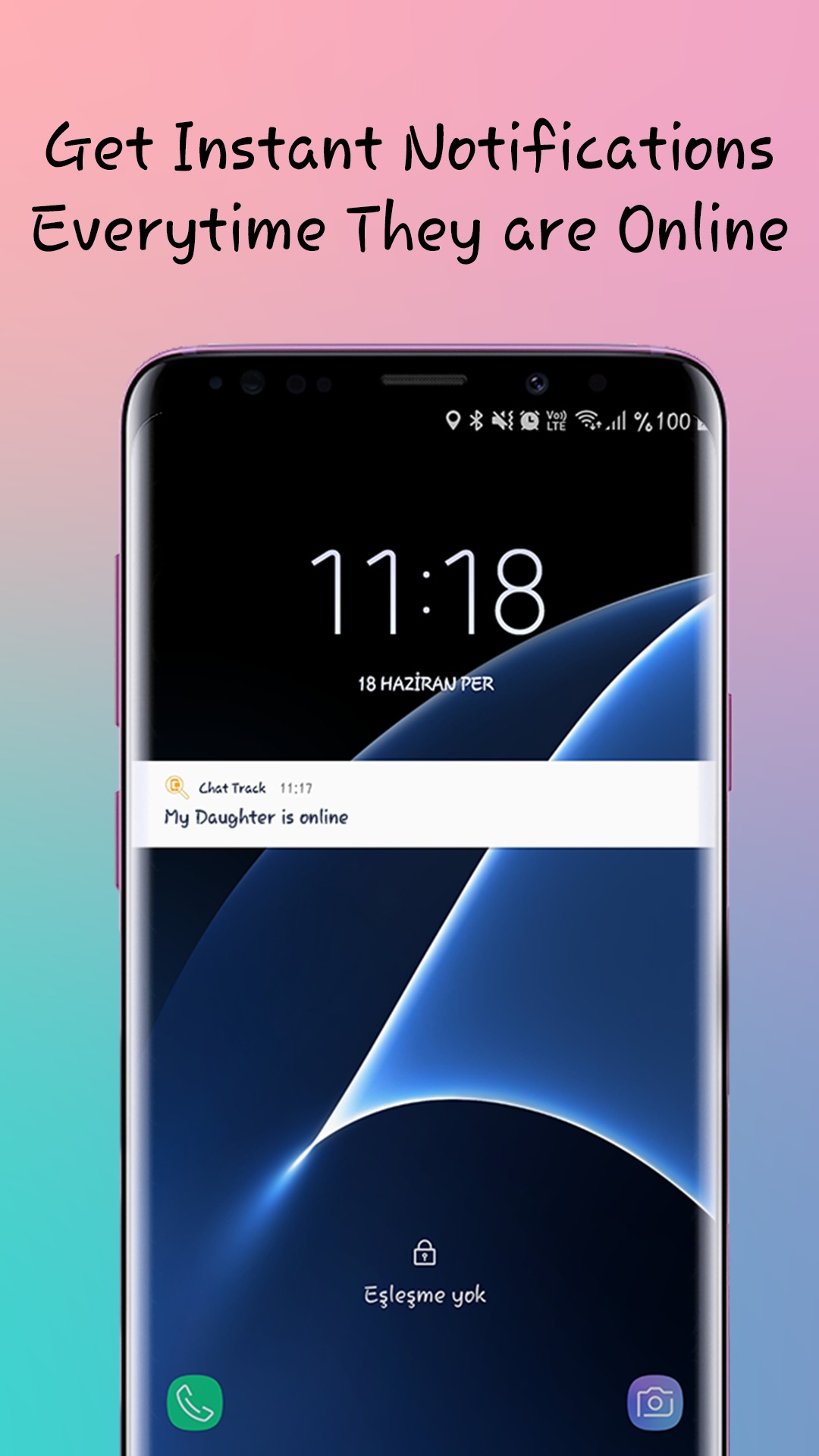 Yansa
Do you want to monitor statistics in various messengers? Then, hurry up to download Yansa app!
The app does not require any registration procedure. Once you have launched the app, it will ask you to enable permissions. Thereafter, you can generate the first profile by clicking on the + button on the top of the screen.
Yansa allows users to add up to 10 profiles and track analytics for each profile. If you want, you can also set up a particular date and time intervals. Plus, you can even monitor detailed statistics up to the seconds!
The app supports such social nets as Telegram, VK, and What's app. After picking an opportune option, the app will display detailed analytics for each profile.
Yansa works regardless of whether you are online or logged out of the app. All the users will receive immediate notifications about the profile activity.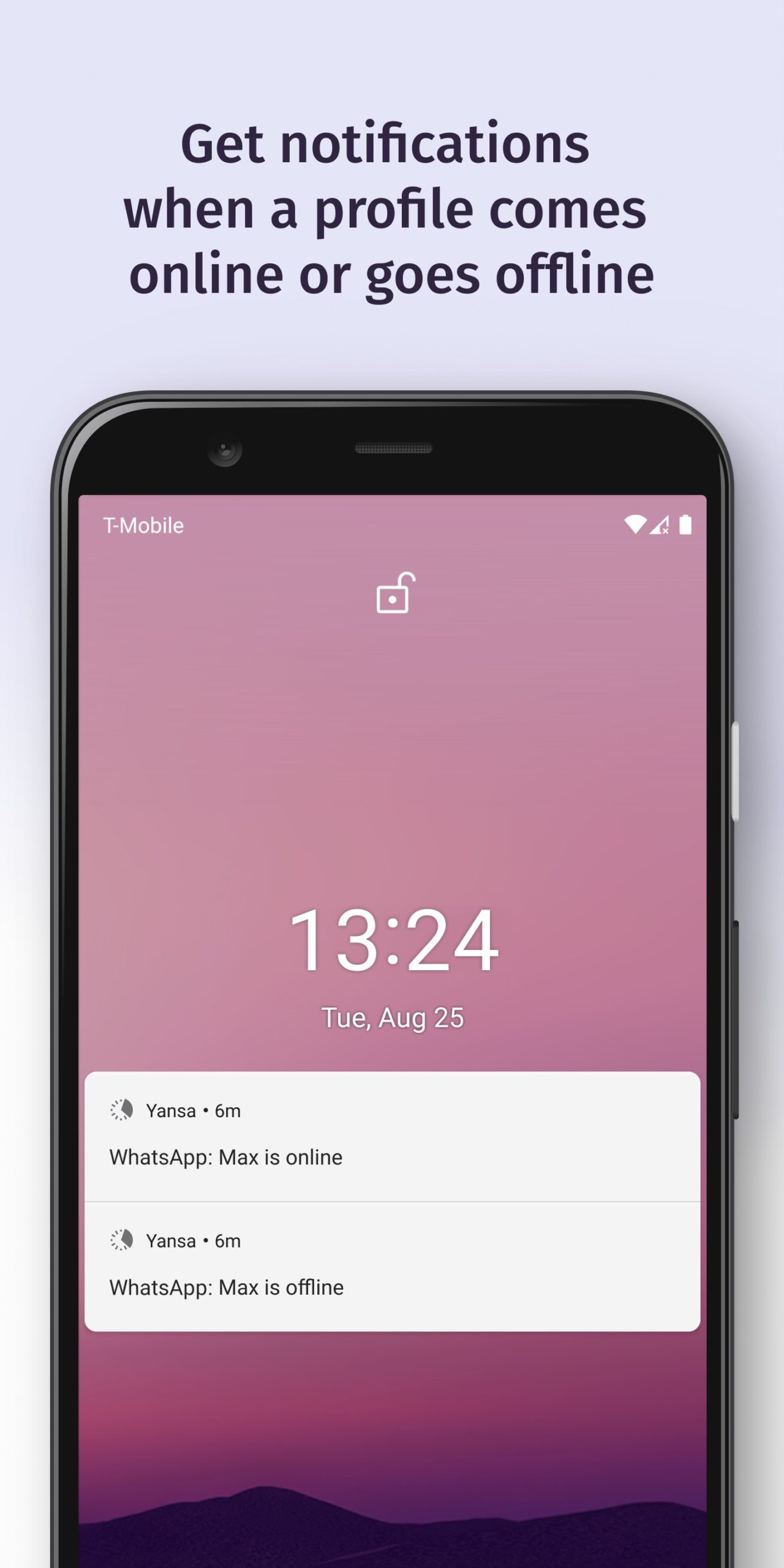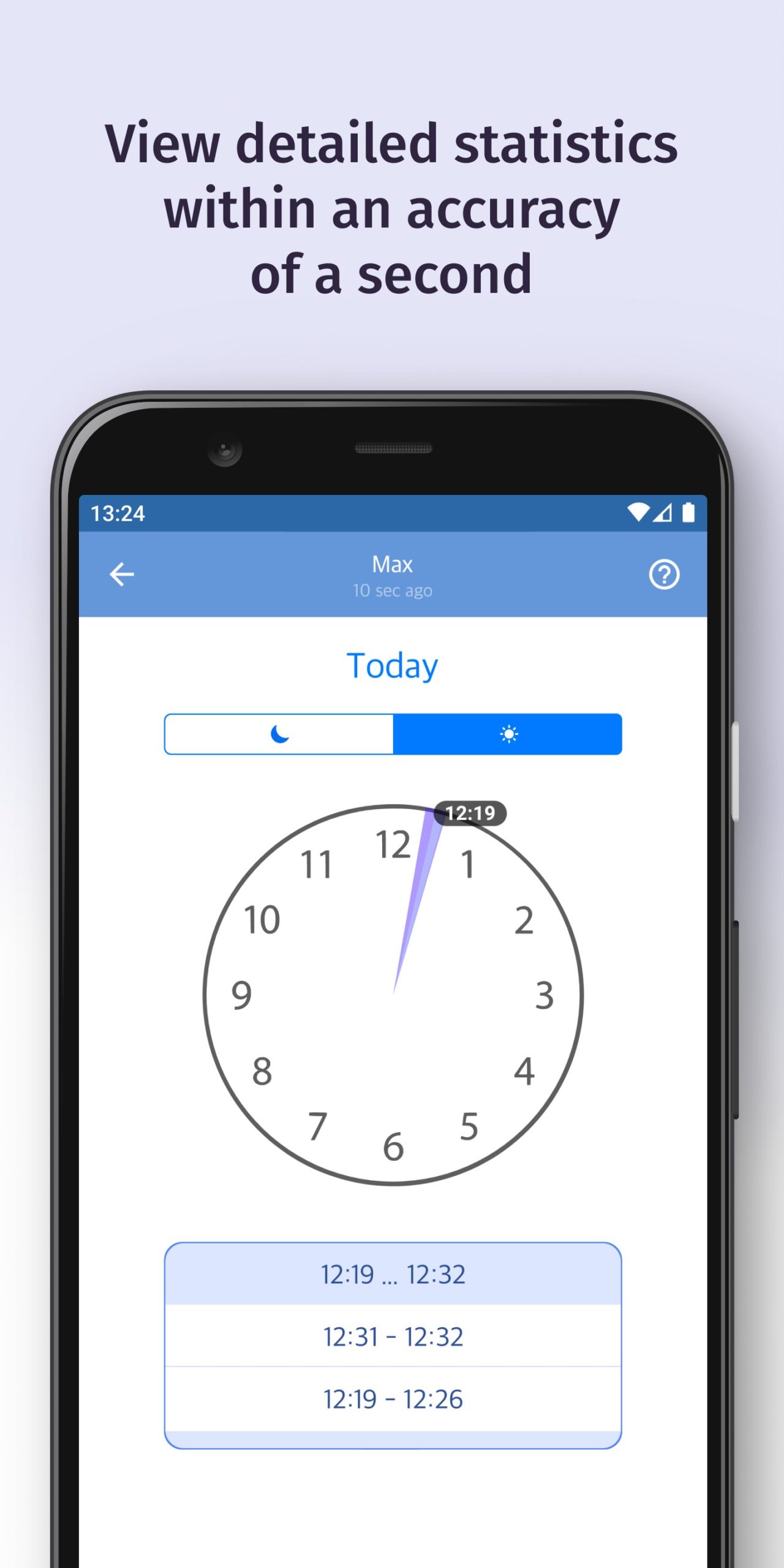 LogWhat – WhatsApp Online Tracker
Of course, watching someone is not a good idea, but sometimes people are guided by good intentions. For example, you may want to know how often your children go to WhatsApp and how much time they spend there.
LogWhat can help you pinpoint the exact amount of time your kids spend there, as well as make sure it doesn't happen while they're studying or at night.
As well as controlling your family, you can also check on your friends or lovers. For example, LogWhat can compare two numbers of different people and show you if they were online at the same time.
See how active your friends are with someone other than you – maybe you're not their favorite conversation partner? LogWhat is customizable so you can be notified of all the online traffic of people you're interested in. Just don't get paranoid and keep an eye on people around you too much!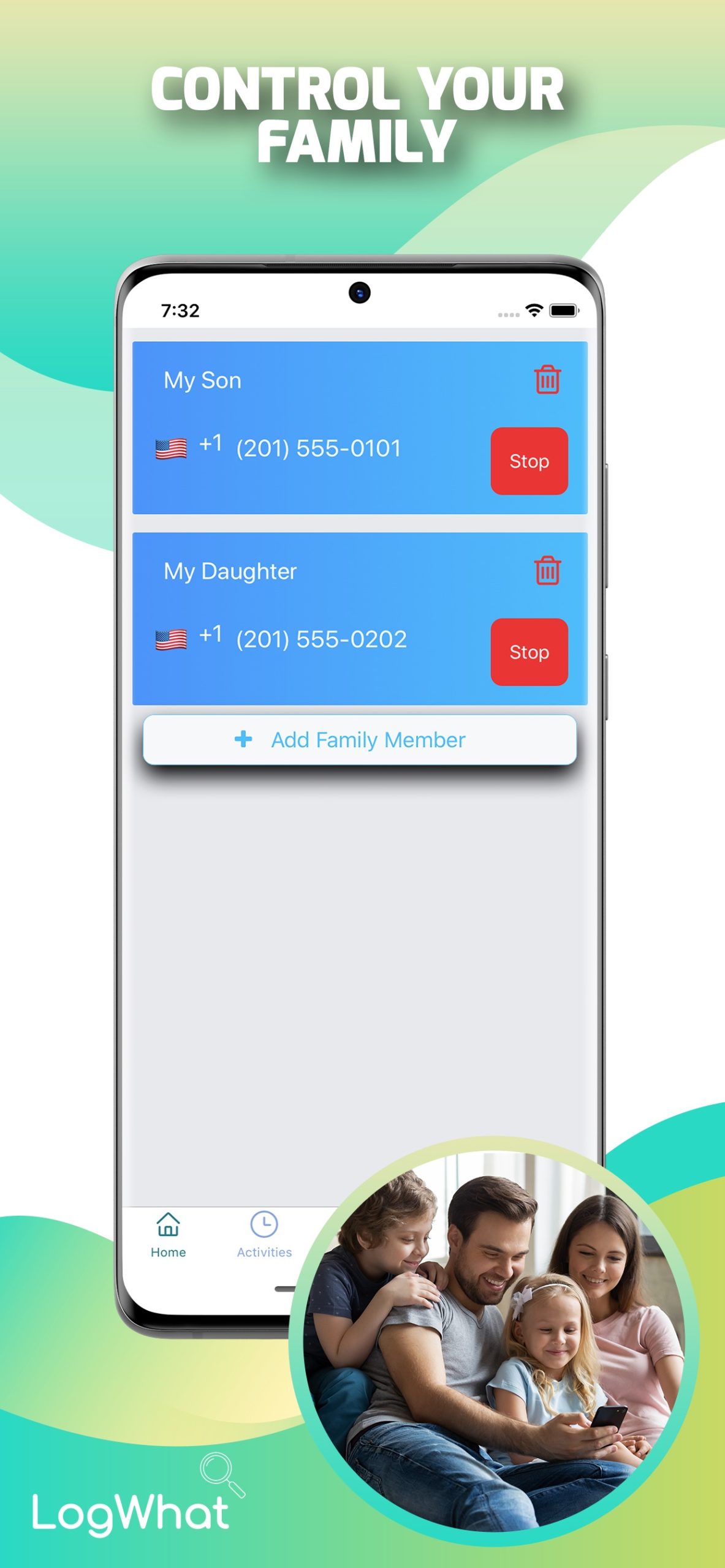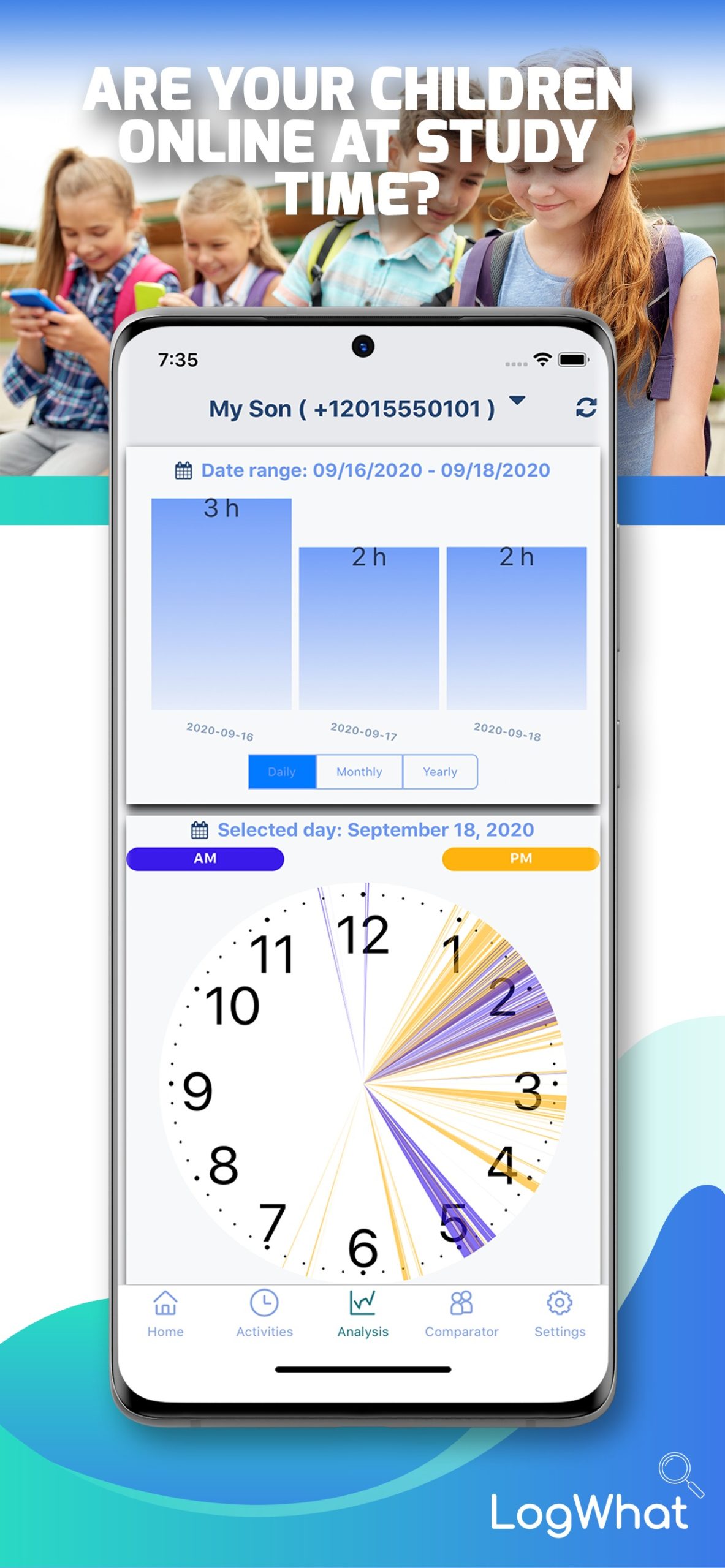 Lasty – Online Last Seen
Are you worried that one of your friends is intentionally ignoring you? Perhaps, even seeing the status "offline" you still suspect that the person just does not want to communicate with you and hides his status.
In that case, you can use Lasty to confirm or refute your suspicions. This way, you will know how long your friends have been talking online and will know if you are the only one they really ignore.
Lasty shows you the last status of the person you choose, and will also alert you if the person is online. This will require you to enter the phone number of the person you are interested in. Most of the activity is tracked by those social networks and messengers where the use of the phone number is mandatory.
Lasty will give you a trial period (it will not last long), after which you will have to pay for the subscription. So if paid apps are right for you, Lasty can be one of the options.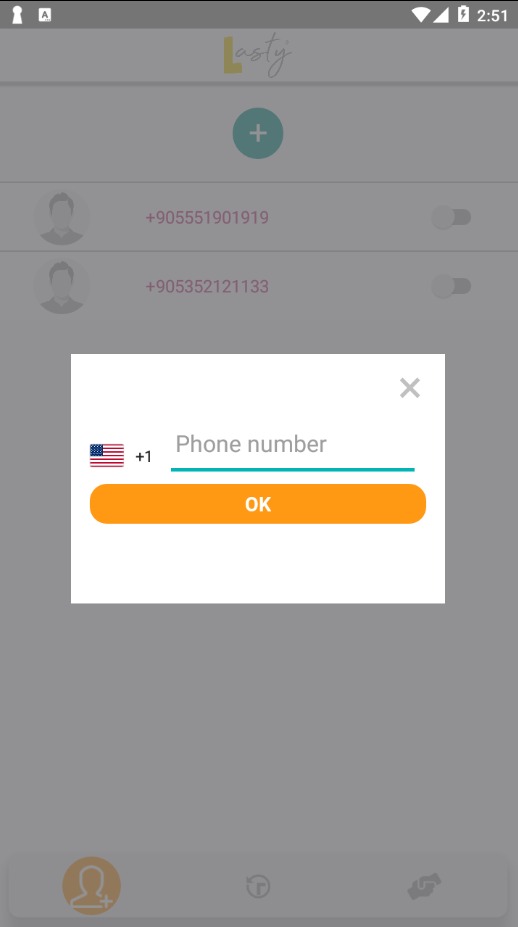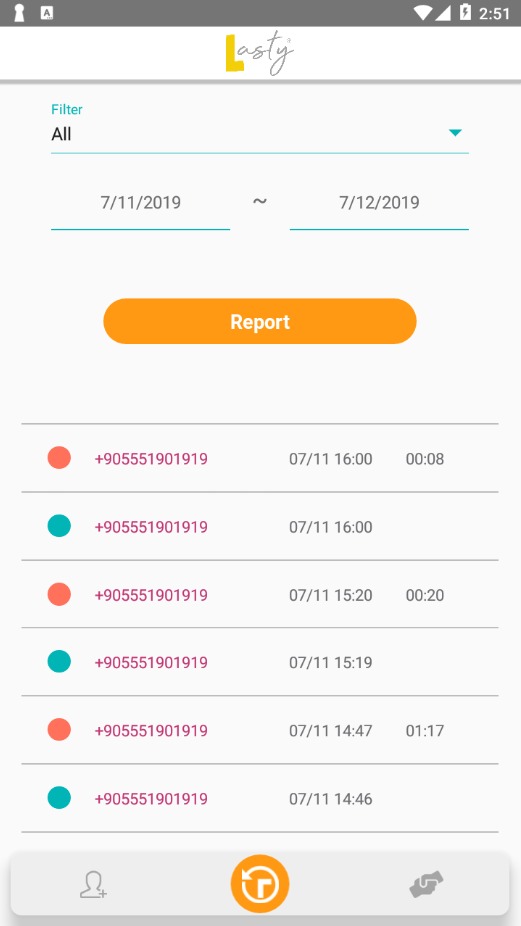 You may also like: 11 Free apps to track location by phone number
Wstat – Online Tracking
Another app for iOS users to track the online status of other users that is also worth your attention.
WStat Online Tracking allows users to set reminders for specific contacts, so they can stay on top of their conversations and never miss an important message.
And just like the majority of apps on this list, WStat allows you to monitor the activity of several contacts simulataneously. The app also provides users with detailed reports of their contacts' online activity, including charts and graphs, making it easy to see their WhatsApp usage patterns over time.
One of the best features of WStat is its interface design. I really liked the color pallete the developers have chosen for their app. It feels stylish and refreshing. And the diagrams that this app can build are the separate piece of art.
Depending on your device, you can expeience some bugs and crashes with WStat. Moreover, the app has quite short free trial period after which you will have to go for the premium account.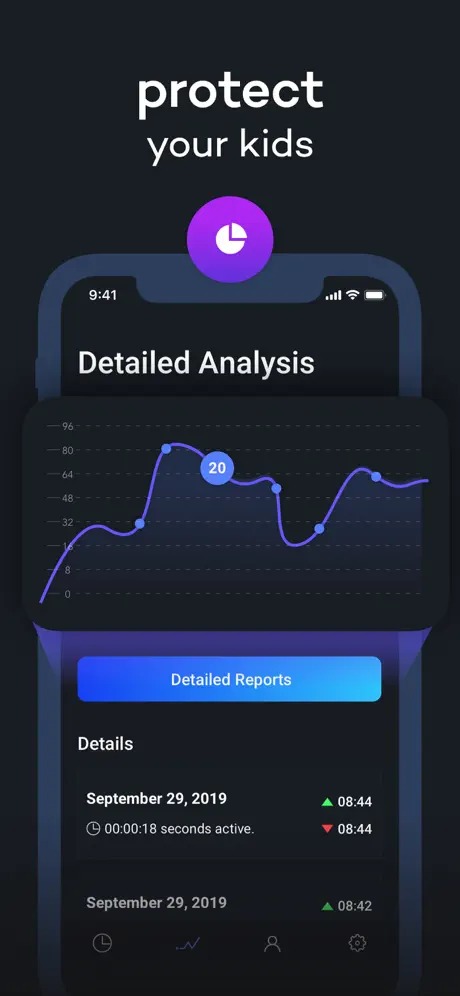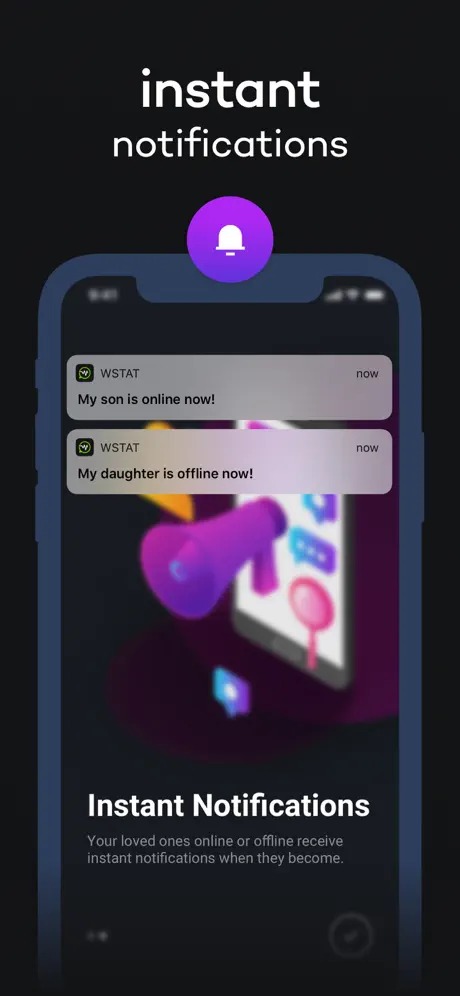 LastSeen
This is a classic tracker app for Whats App. With the aid of it, you will receive real-time notifications about someone's online status. The only thing that we have to mention right away is that LastSeen is not a free app to use – there is only a 3-day free trial.
But for those who are really down to track someone's online status on the daily basis and who need the full statistics on that, LastSeen is a real problem-solver. Moreover, this app allows you to see the online status of those whose online status is hidden!
You will be able to track an unlimited number of accounts. And you can do that all at the same time! Moreover, this app is also good for tracking your screen time spent on Whats App. All in all, this is one of the most popular last-seen trackers on the market.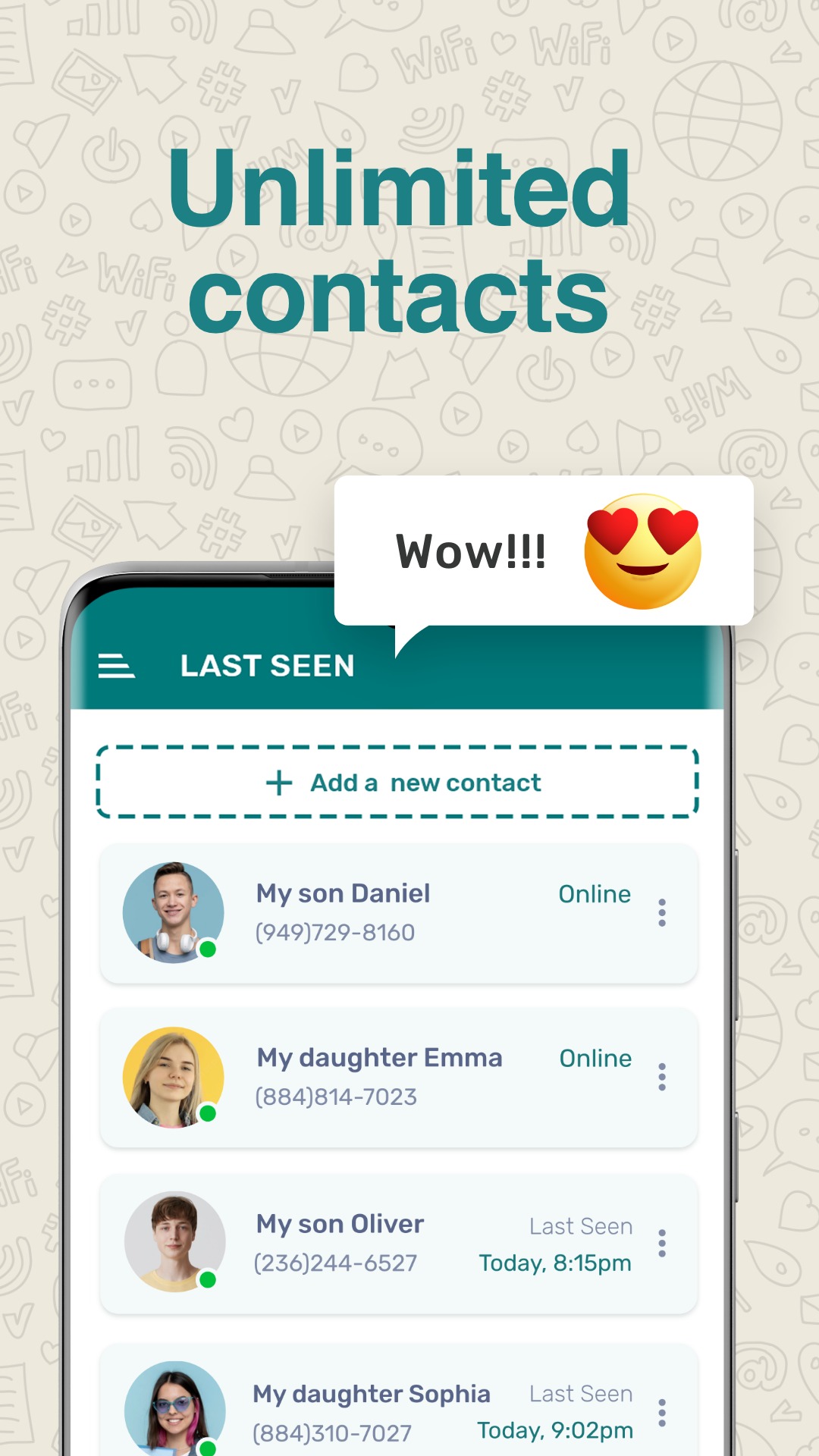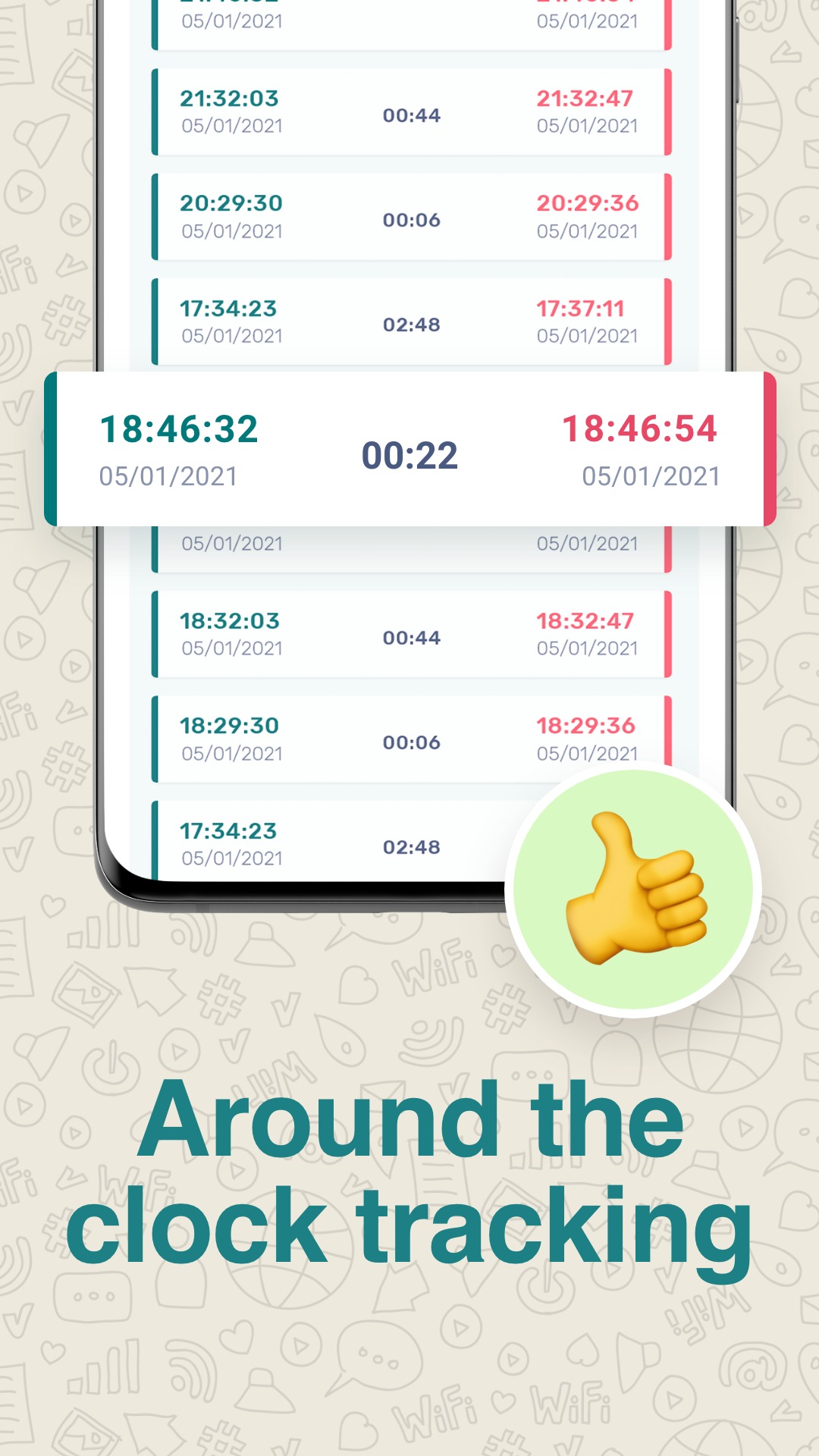 wLog Online
If you want to control when someone is on the network, you can use wLog Online for this purpose. The application is designed primarily for children and parents who are required to control what their child does.
Do you suspect that your son or daughter is sitting on social networking sites while you sleep? It's time to check this out and have a serious conversation!
wLog Online gives you all the information about how long your loved ones are sitting online. You can also watch how often your lover goes online and checks messages.
By the way, you can even find out exactly where the people you are interested in went – wLog Online will show you what applications they could use.
Once you add your contacts, you'll be able to get instant notifications every time people show up online. The developers are giving all users a free trial of Premium, so you can make sure that wLog Online really works well.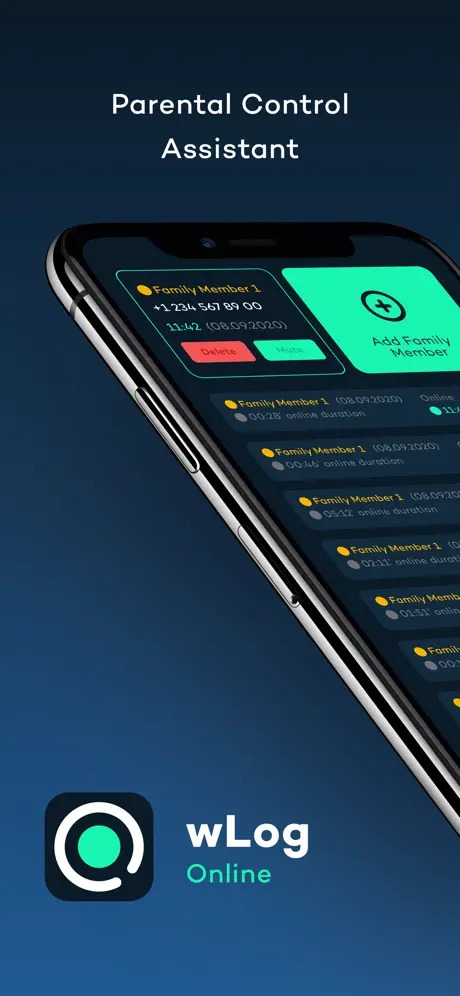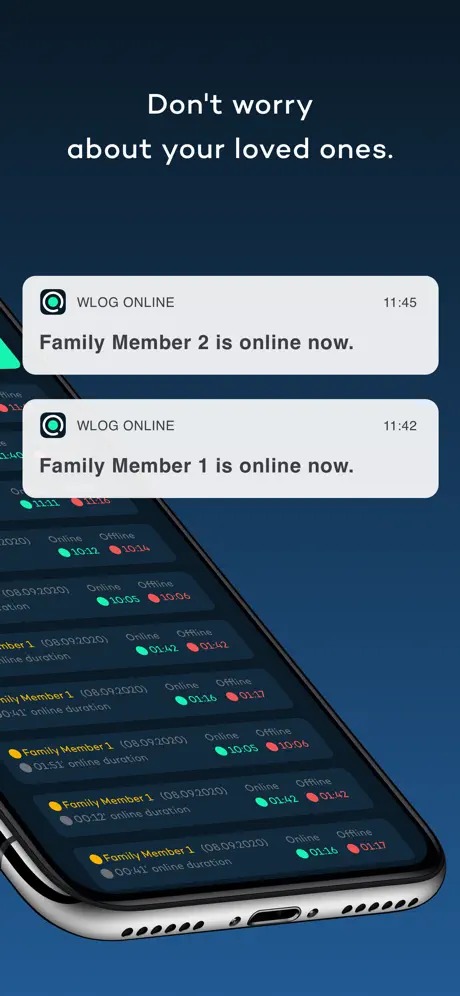 WaRadar: online last seen tracker
WaRadar allows users to explore how much time they spend on the What's app.
First of all, we have to mention that the app does not take up much storage space. So, you will install it in a couple of seconds!
Once you have launched the app, it will ask you to paste a telephone number. Thereafter, you will get the profound activity reports of the particular contact with such data as accurate time and duration. All the content is properly presented.
Moving on, WaRadar sends daily notifications about your family member's activity.
The app's design is developed in a modern style with a dark background. Plus, the interface is very user-friendly, as there are not any superfluous functions there.
To sum up, WaRadar comes with a free version. But if you want to gain access to advanced features, you can also try several subscription options.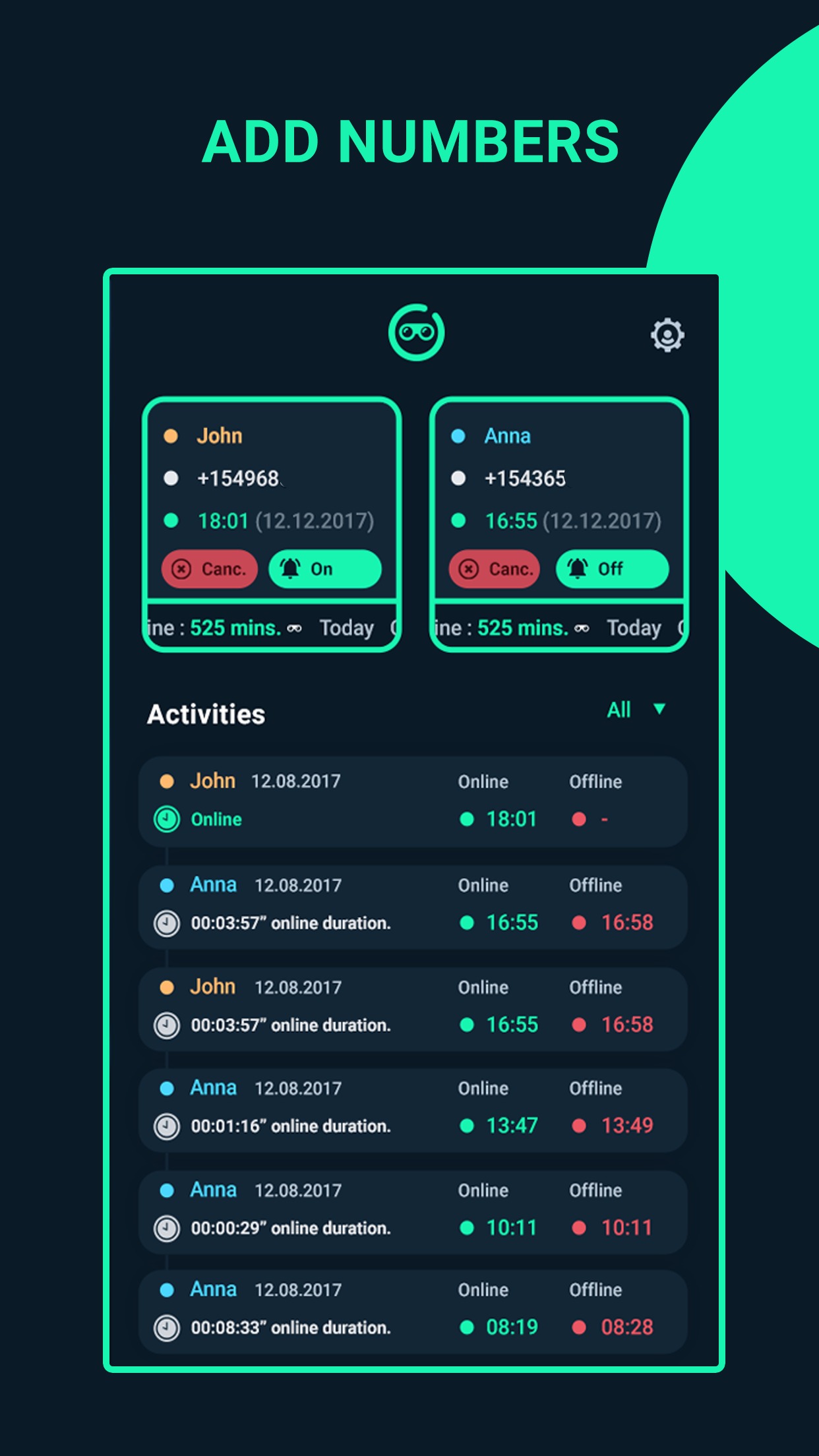 You may also like: 15 Free GPS tracking apps for Android & iOS
Online Monitor
Online Monitor enables users to generate up to 5 profiles and track online activity for the last 30 days.
When you open the app, you should accept the privacy policy. In the next step, you should add a number by tapping on the + button at the right top.
Then, the app asks you to enable online/offline mode to obtain online timing for the number. Otherwise, it will work only in the app.
In a few seconds, you can monitor the online status of your family members. On the contact's tab, there are also two buttons – check the history or edit the data.
Lastly, users will obtain immediate notifications when their children are online.
In case of any difficulties, you can contact customer support – they will help you in a few seconds.
We have to admit that Online Monitor comes with a free trial. After that, you can purchase a preferred subscription.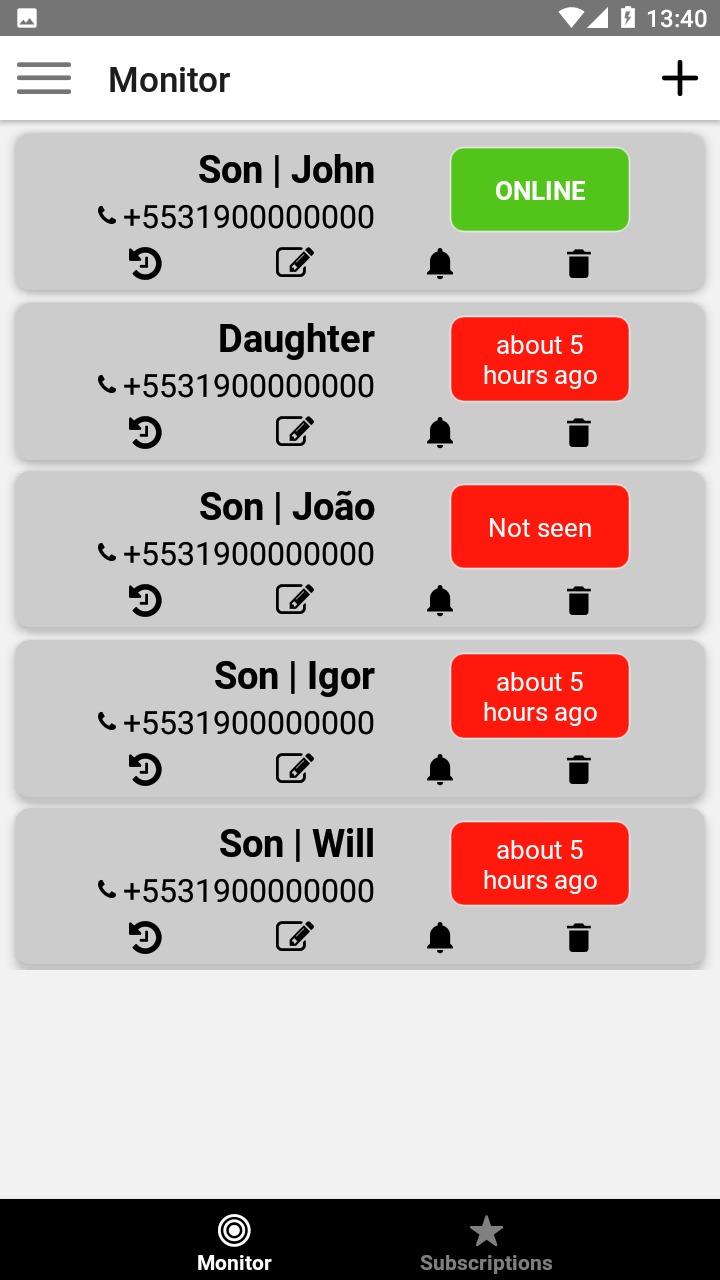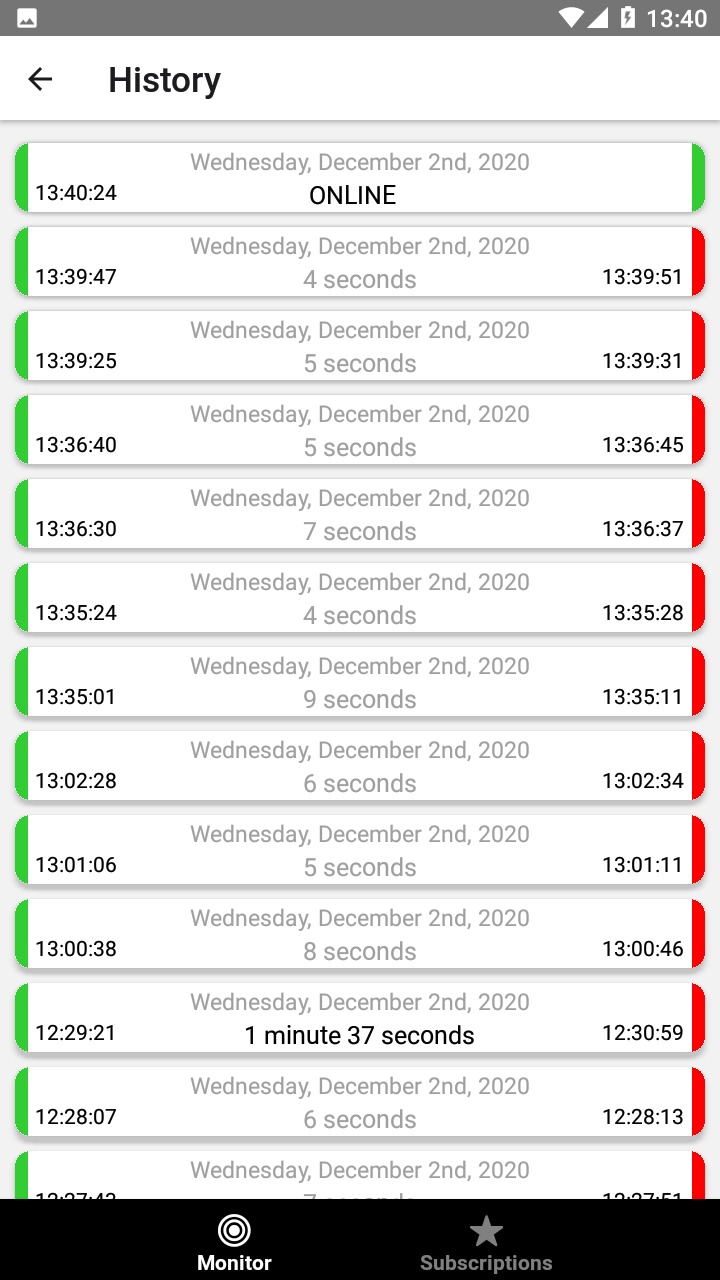 Of course, it's worth noting right away that not all of the applications that are presented use the standard data and status approach. Some of them take information from official sources by simply collecting statistics for you in one application.
Others will let you know even the hidden status "online". Depending on what you need, you can choose the service that's right for you. Social network users are used to seeing all the data immediately.
If you have some difficulties with it or cannot access the application yourself, just choose the service that suits you and become a low-level detective.