Tired of listening to similar music tracks every day? Or are you a songwriter who urgently needs unique music? If you are not yet familiar with the possibilities of artificial intelligence, we recommend you correct it as soon as possible.
By the way, if you create music for its further publication on streaming platforms, then use these free AI art generator apps from text to create song and album covers.
Try these best free AI melody generators. Create music that is 100% customized to your preferences.
AI Music Generator – Melodia
Melodia allows you to quickly get the melody you need. You do not need musical education and sophisticated equipment to do this. The app is based on artificial intelligence. The generator takes care of all the complex elements of creating a piece of music.
The app is free and available in almost all countries. It will be useful for those who have never practiced music before. And for those who are professionals in this field.
Inside the music generator, you will find a clear menu and with the help of simple actions, you will soon get the desired music track. On its basis, you will easily create a suitable musical accompaniment for personal videos, photo collages, or presentations.
If you have a concert waiting for you soon, use Melodia. It will cope with any task, whether it is an amateur performance or a full concert of your band.
To get the right melody, which is perfect for your purposes, you need to express the essence of the future melody in verbal form. Just describe what exactly you want to see as a result.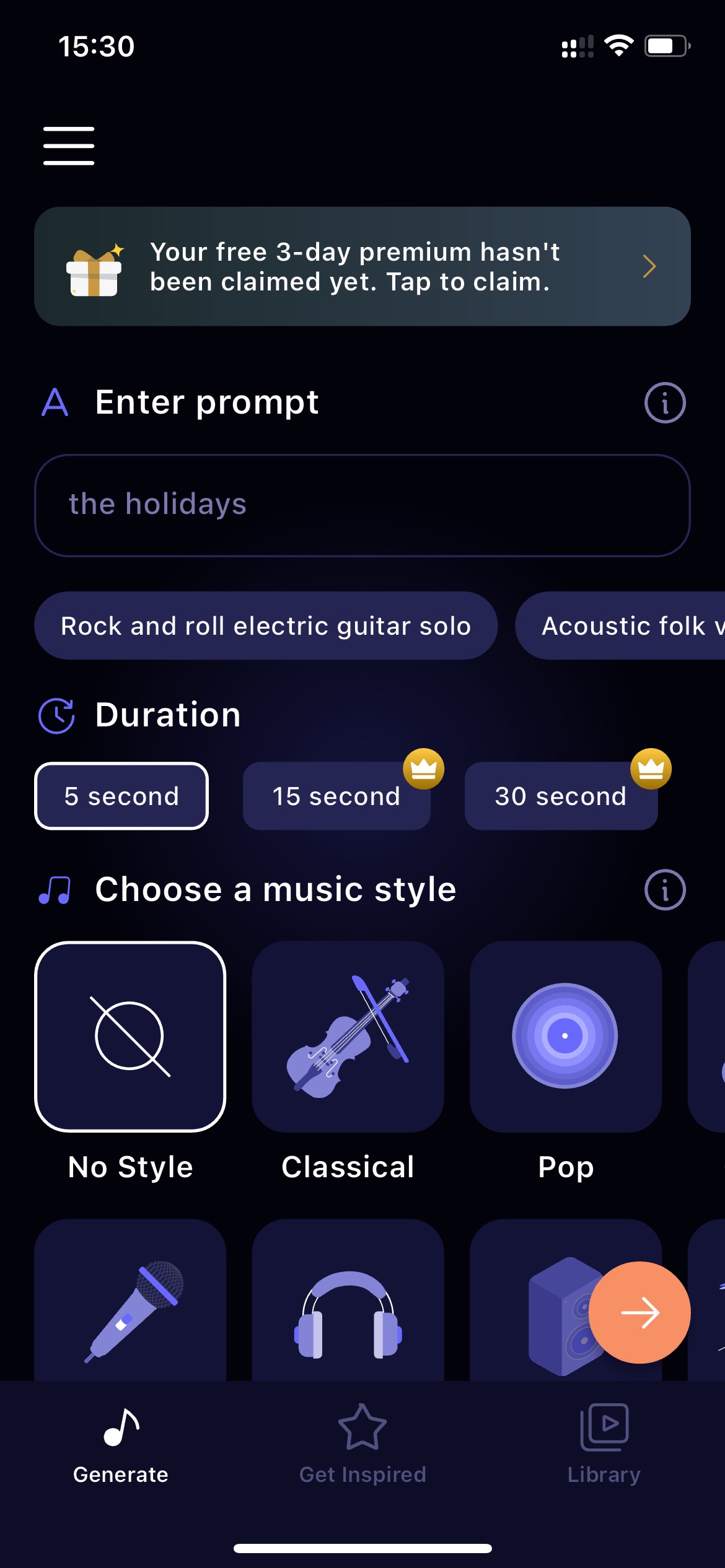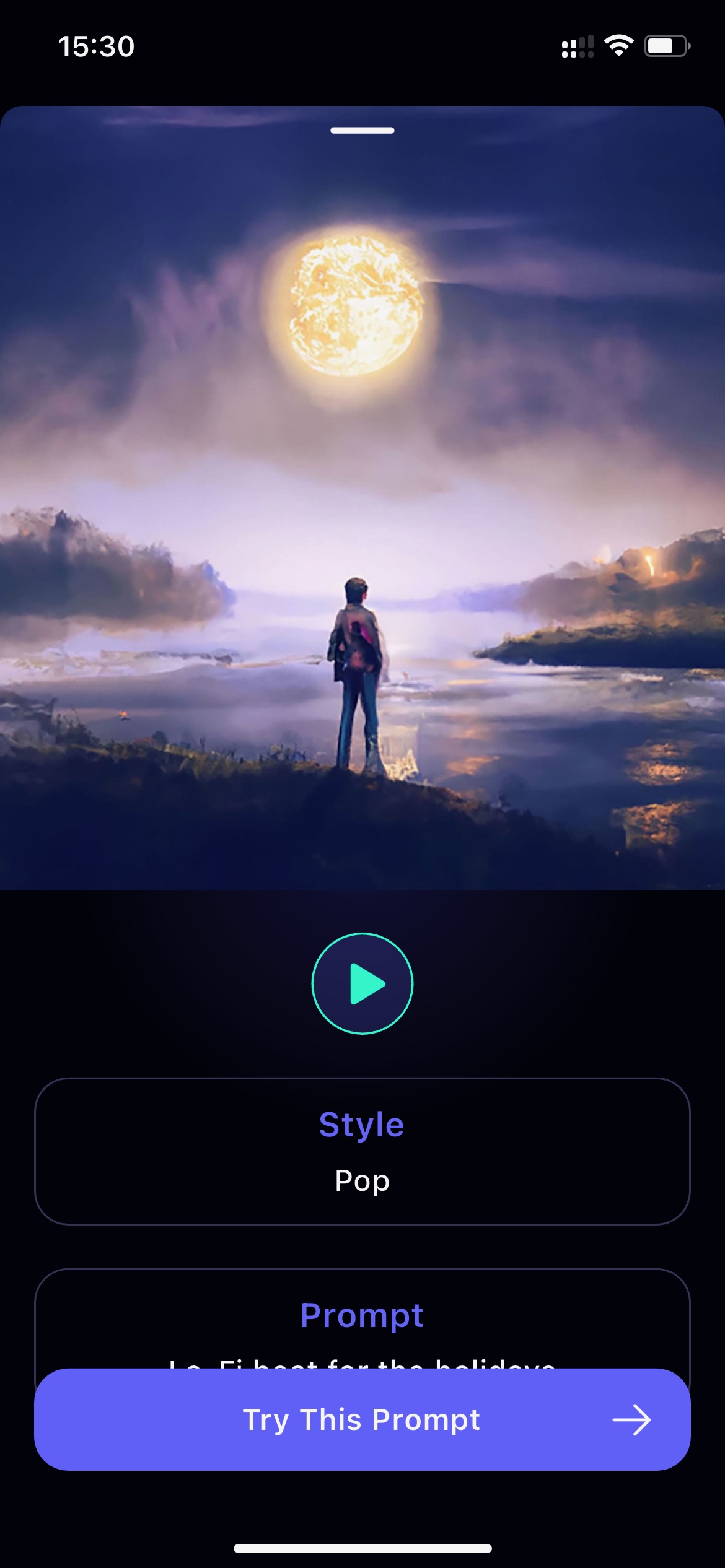 What should be the tonality and what you will use the finished song for? The app will instantly analyze your text and offer 1 option. If you are not satisfied with the result, you can change the lyrics or click the "Start" button again.


You may also like: 11 Best Songwriting Apps for Android & iOS
AI Music Generator Song Maker
Don't rush to create a melody manually. Save your time and effort by installing Al Music Generator Song Maker. This app allows you to get many high-quality music compositions with the help of artificial intelligence.
You can choose any genre or mix several styles in one song. Bring your idea to life quickly and efficiently.
This tool is equipped with modern options, and its range of work is almost unlimited. There are no restrictions on the duration and number of melodies. You do not need to formalize the finished song as intellectual property.
The app is characterized by a well-thought-out functionality. To make the melody suitable for your purposes from the first time, select the genre and tempo of the sound. You can customize the duration, tone, and tempo.
This porgram will help you to diversify your content on social networks and online services. You will be able to create the perfect musical accompaniment for a poem or a demonstration of online gameplay.
In order for the generator to start its work, you need to write a text description of the new hit. Tell what you will use it for, and what genre you prefer. Artificial intelligence will analyze each of your words and produce the most suitable melody.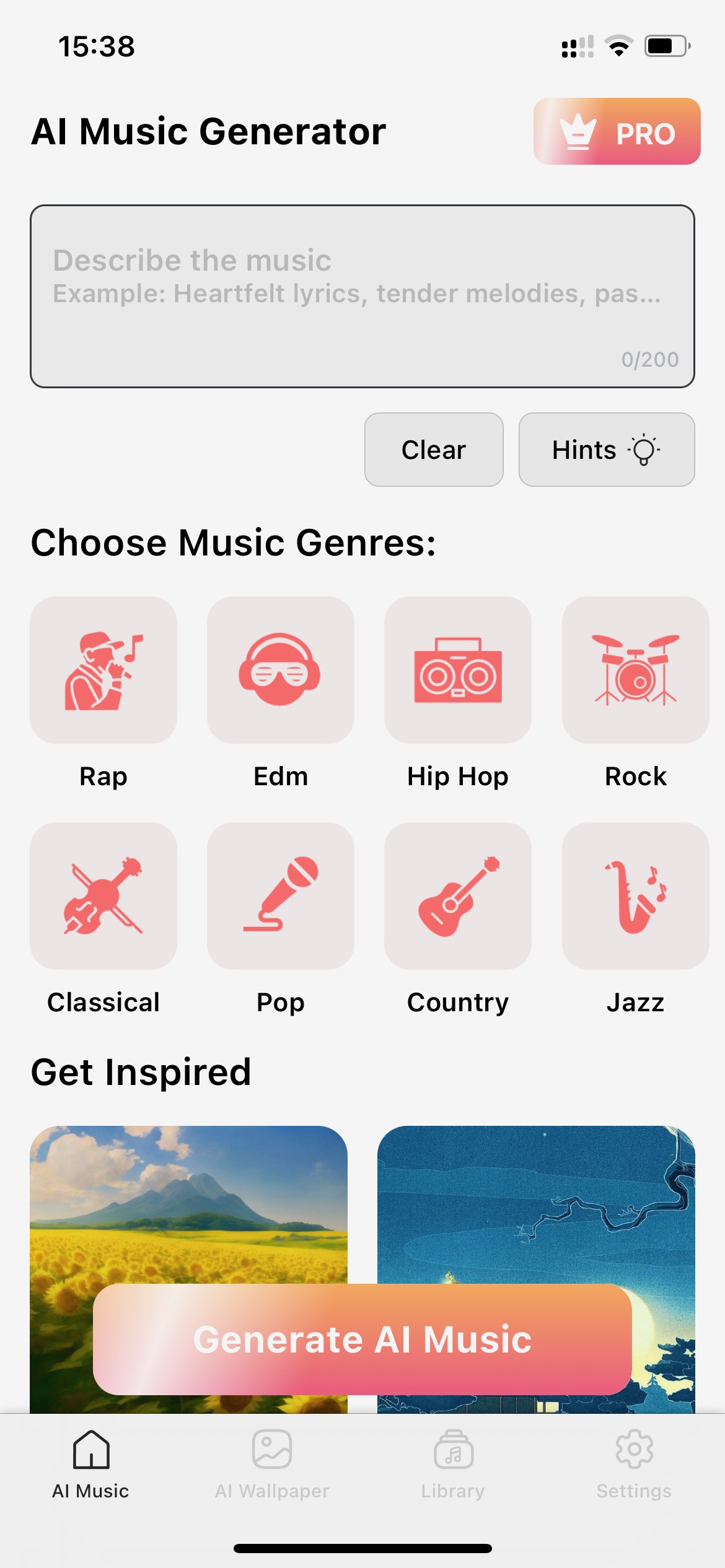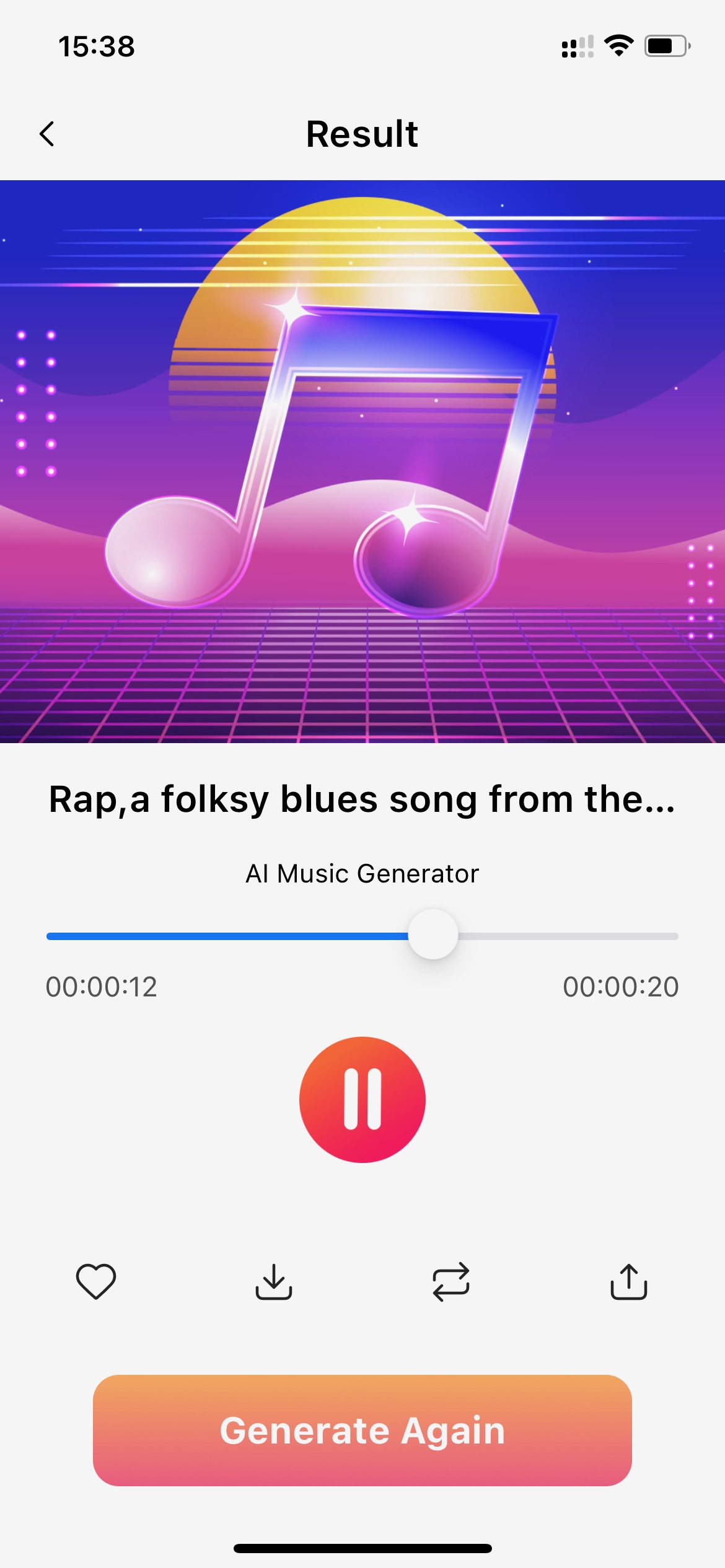 You can save it in the phone memory, send it to your contacts in messengers, or immediately post it on social networks. The automatic melody generator is a new milestone in music art.


Music AI: Clone & Generator
To create professional covers you can't do without Music Al. This app combines karaoke, music studio, and mobile mixer options. Master a new level of musical art. Change your voice beyond recognition with just the touch of a button. Get complete covers in seconds.
You can show them to your friends in person or send them via messengers. Make your subscribers happy with your talents and get even more likes. Take part in the music challenge even if you are not an experienced and talented singer.
Dozens of music styles are available to you, including metal, reggae, pop, and jazz. Sound processing is done automatically according to the specified settings. In a session you can create several copies of the same song in different sounds. Choose the one that wins your heart or save all copies.
Music Al lets you find a musical style that suits every singer. Try different variations, and change the tone and tempo. Use the mixer function while singing. This will help to create the necessary emotional coloring and get rave reviews from listeners.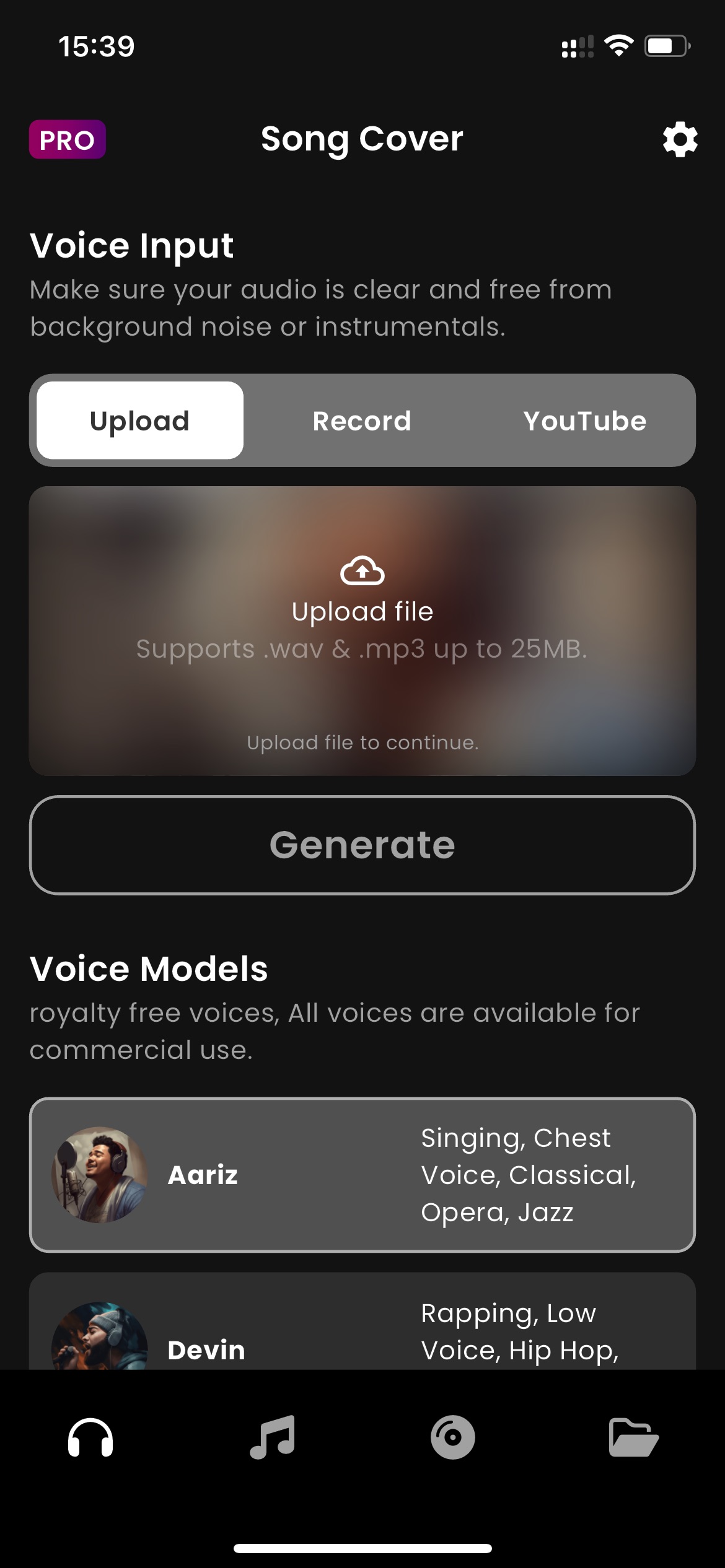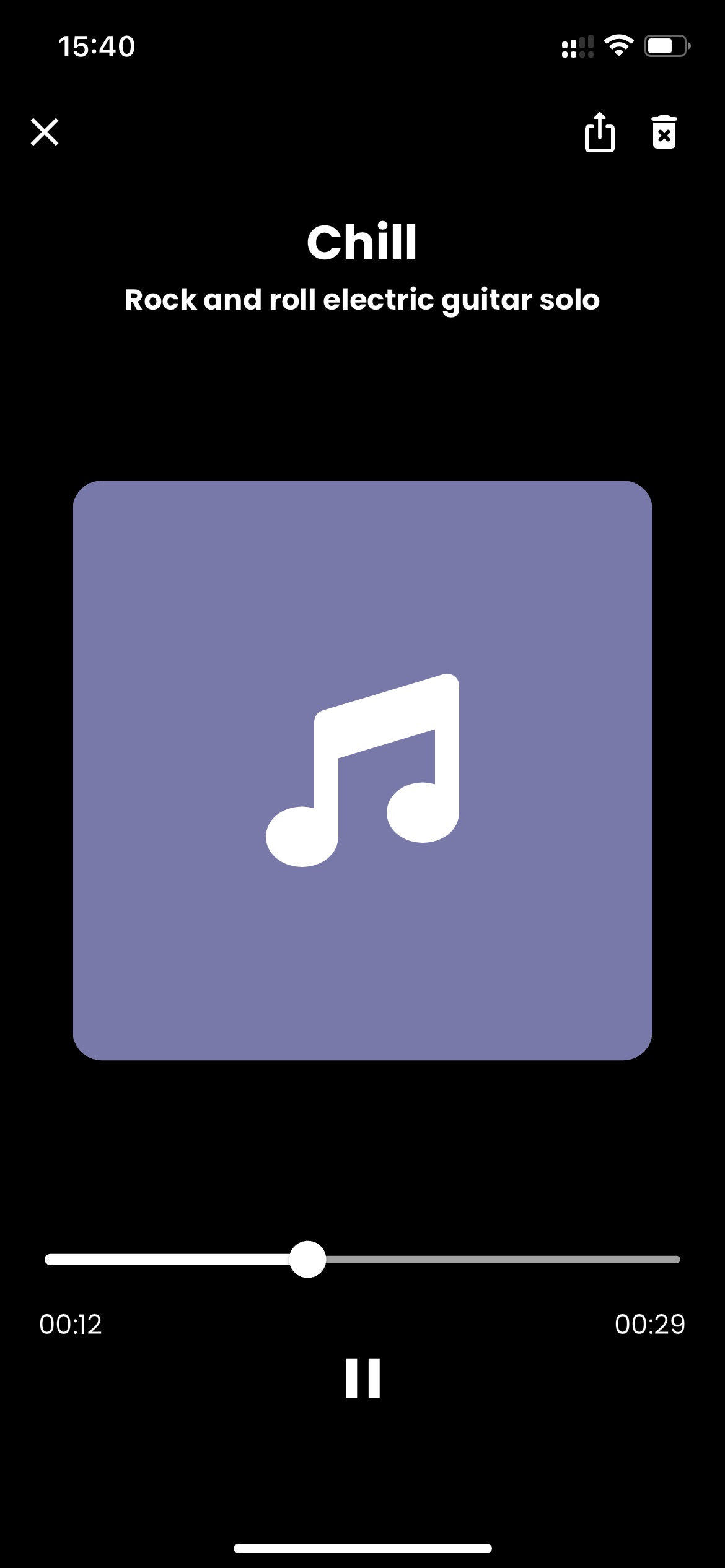 This app allows you to process any song, regardless of the performer professionalism. Sing without limits and enjoy your creativity.


MusicStar.AI – Create AI Music
Achieve the perfect sound of a new tune with MusicStar.Al. Just a few words and you will become the owner of a unique musical track. The process of creating melodies is as simple as possible and takes only a few minutes.
The result will be a perfect background for a presentation or recitation of a poem. You can write a song and get a minus to the lyrics. Use the finished song for filmed videos to post them on your social media account.
The app is created in such a way that the user does not waste time familiarizing with the instructions and long waiting for the result. If you have an interesting idea, feel free to seek help from the music generator.
Even if you have not been visited by the muse for a long time, here you will definitely find a lot of interesting ideas for future creations.
Over 35 music genres, a large set of settings, and special effects. Try a new option – artist selection. You will be able to create a song in the style of the chosen musician. You don't need to visit a music studio to record a high-quality song.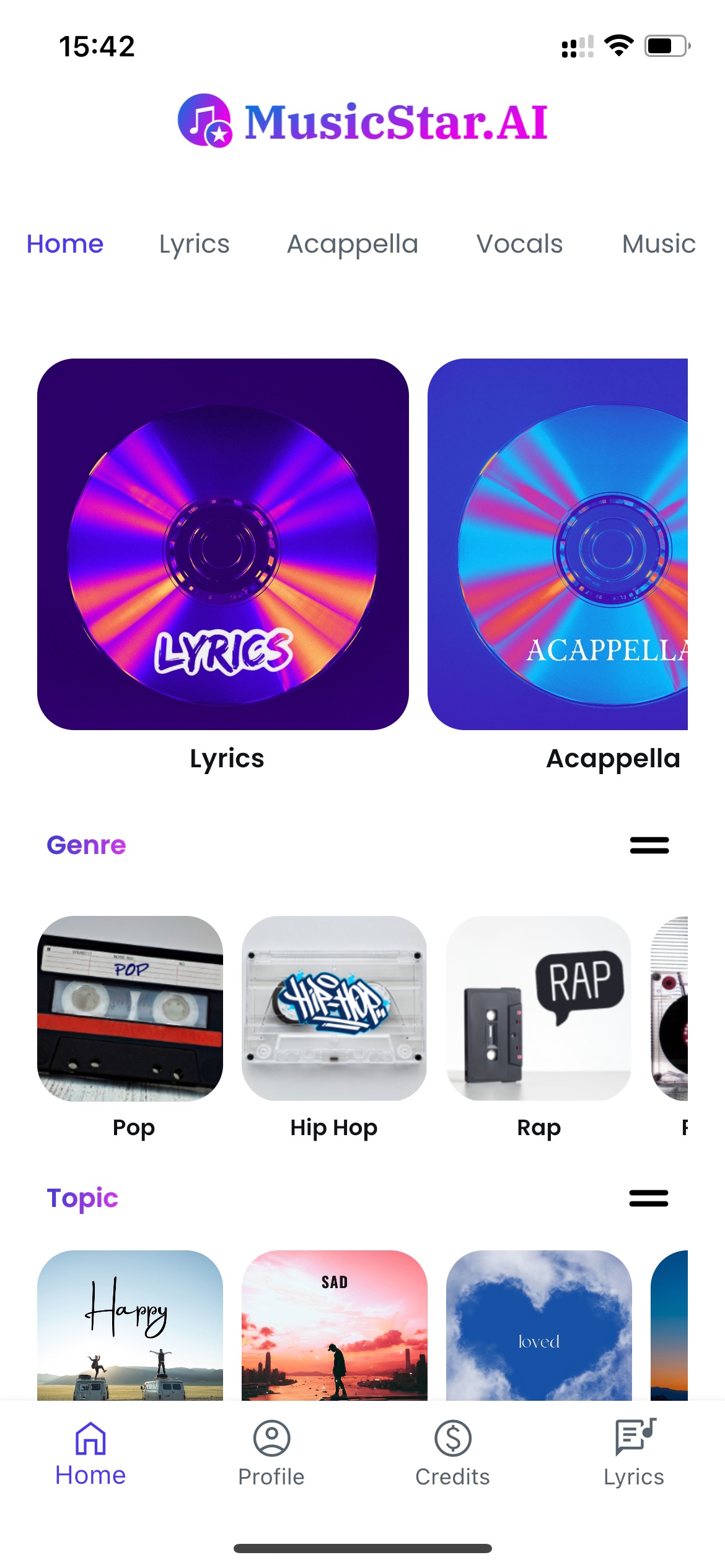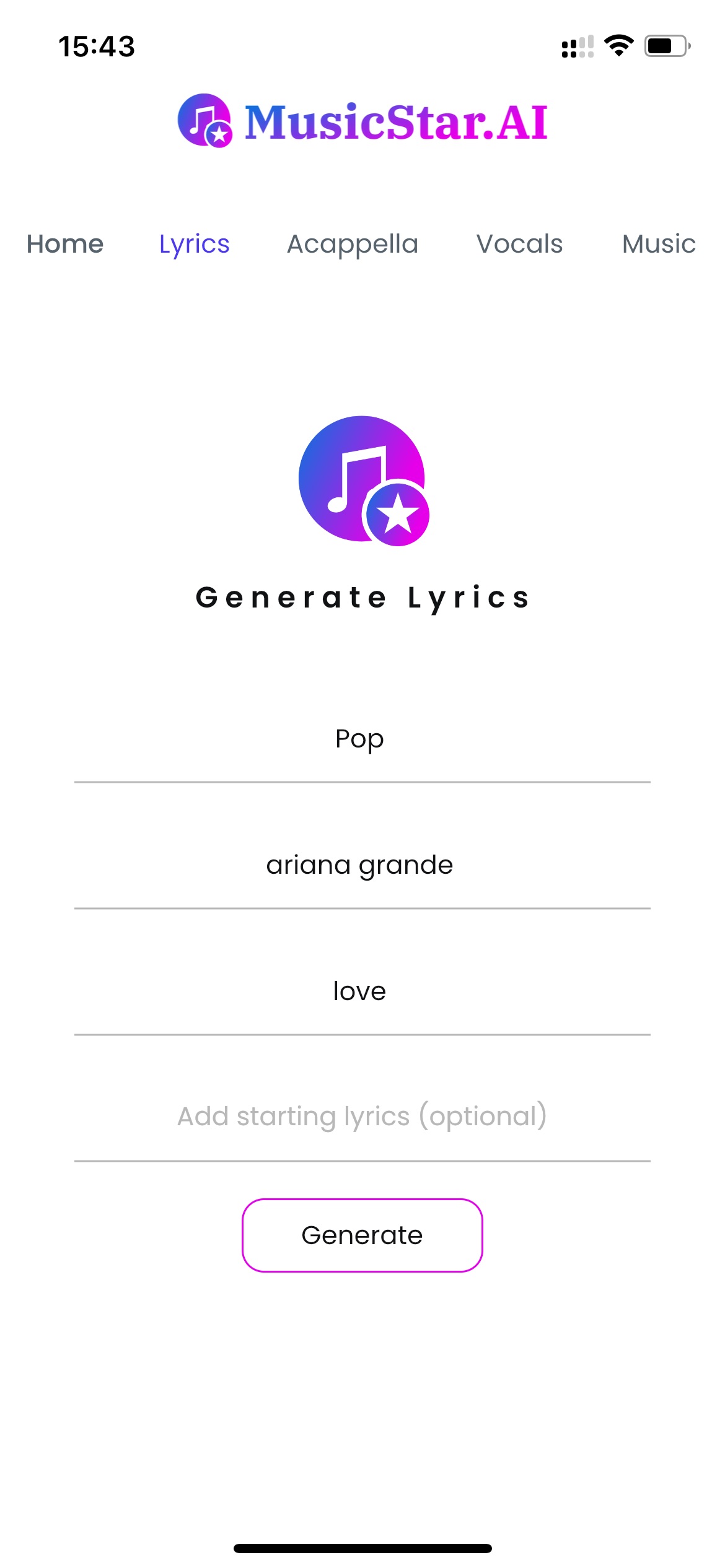 Your desire and your phone are enough. Don't forget to name your new song and present it to your grateful listeners. The music generator takes less than 15 MB and does not require the installation of extra programs.


AI Cover & Songs: Music AI
With Al Cover & Songs you get even more options. Choose a song from thousands of options, sing it yourself, or change your voice in the style of another artist. Record covers that are just as good as a professional studio recording.
Listen to your voice and rate your singing. Or let artificial intelligence process the track to get the singing style of your favorite musician. Once you open the app, you'll find a variety of styles and songs. This will help diversify your portfolio and expand your horizons.
You just need to sing, and the program will automatically combine your voice with the music at the right tempo. Come back weekly and sing new hits with popular artists.
Another useful function of Al Cover & Songs is to generate music. It is enough to write a small text, and in a few seconds, you will get an original melody.
The program converts your words into a suitable piece of music that has no analogs. You can use the melody for any purpose: for personal listening during walks or yoga classes, as a background for videos, and for broadcasting computer games.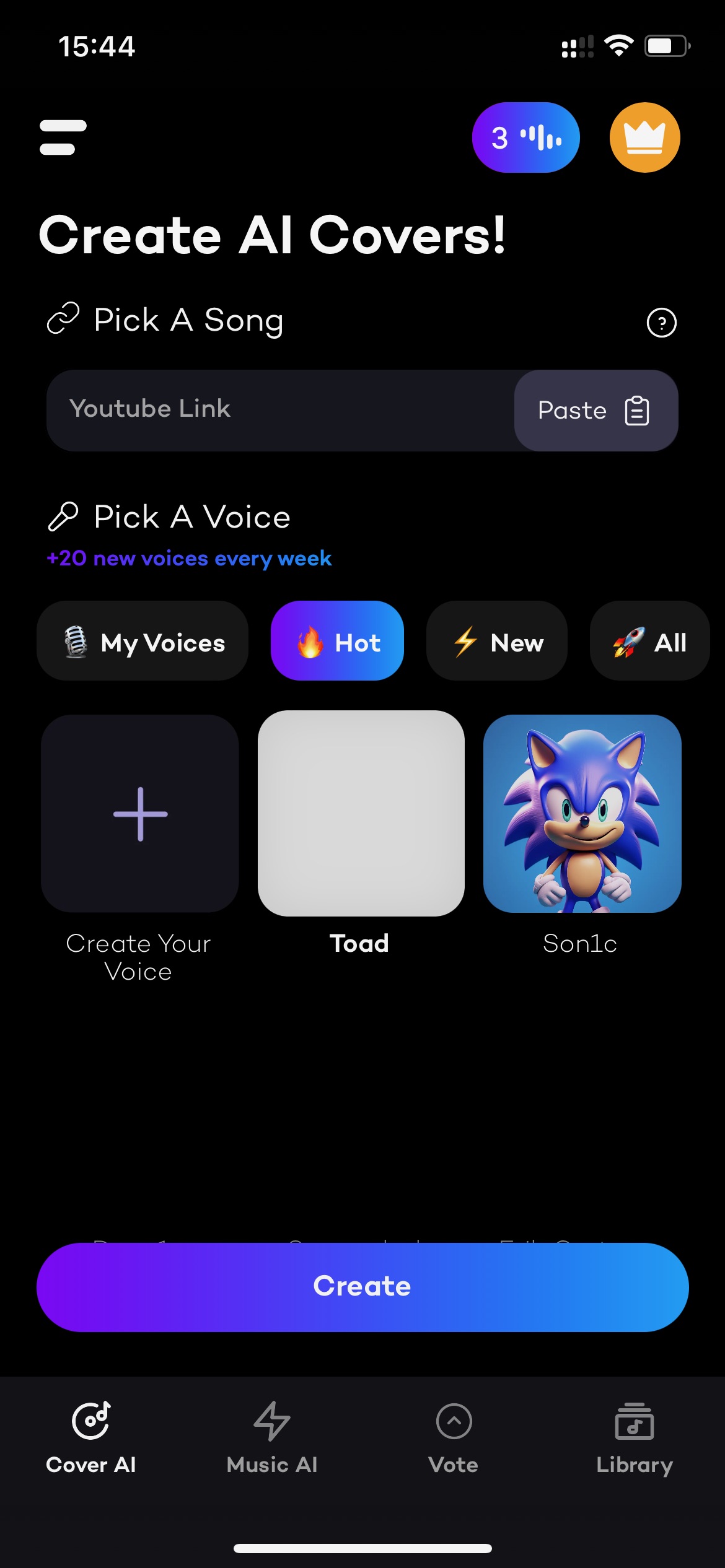 Besides, your songs will receive a professional design in the form of album covers. This will allow you to showcase your work to the whole world. You can use all the features of the app for free. Special features are available after subscribing.


Audio Jam: AI for musicians
This professional app for musicians allows you to process audio files using your phone. Audio Jam contains options such as tempo control and tone production, separation of different groups of musical instruments, vocal highlighting, and processing.
This will help you customize your musical instruments and get to know the piece of music better. After analyzing with the help of artificial intelligence, you will learn all the secrets of the selected composition.
This app facilitates the work of musicians who play different instruments. To learn any song, use the "Loop Repeat" option. Specify the necessary passage of the piece you want to work through thoroughly.
The app will run the selected loop an unlimited number of times. To avoid losing the material you have worked on, just add bookmarks. Now your work will consist of passages convenient for work. You can change the speed and tone of any segment or the sound of a separate musical instrument.
Use the handy equalizer to prepare your track. The 3-band tool is perfect for adjusting volume and frequency levels. Set a countdown to start playing for all musicians at the same time. You can put all your workouts into cloud storage to access them from any device.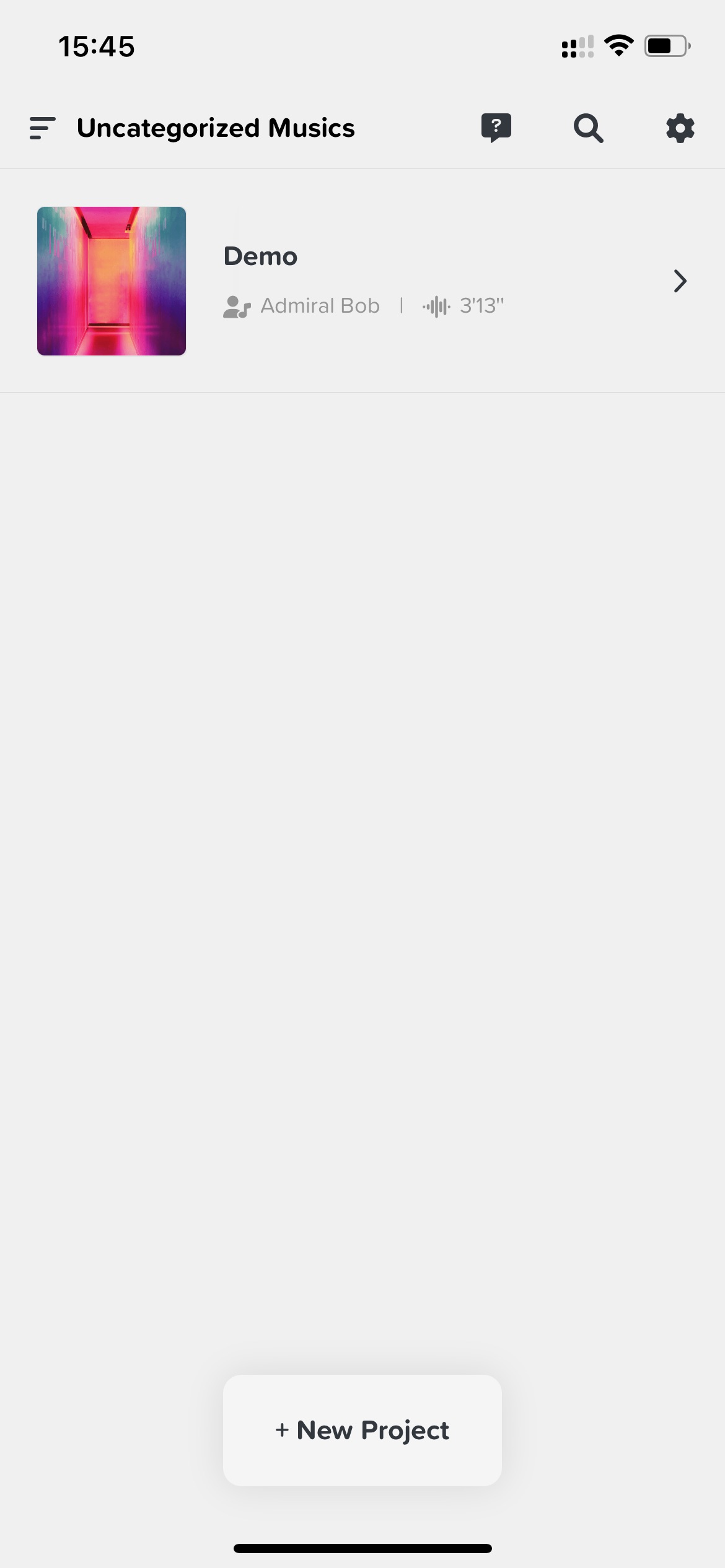 Audio Jam works with mp3, m4a, aiff, aac, and wav audio files. For unlimited use of all features of the app, pay for a Pro subscription.


You may also like: 11 Free Music Channel Apps for Android & iOS
AI Music Generator – Musicia
Add more tunes to your playlist with Musicia. You don't need a special education or true talent to be a songwriter. Now you can describe the perfect song in your own words, after which artificial intelligence will generate several options. Minimal time and no financial investment.
The melodies obtained in this way do not differ in any way from those created by a human. The finished song can be used immediately, without copyright confirmation and intellectual property registration.
This is a great offer for both beginners and experienced musicians. Festivals, student parties, social networks, and online streaming platforms are not all options for using your music. Add sound to all your activities.
Create a unique playlist for meditation or study, dance to pleasant music, and make an unobtrusive background for your posts. Musicia will prepare a whole selection of songs in any style you choose. Reggae, rock, jazz or pop.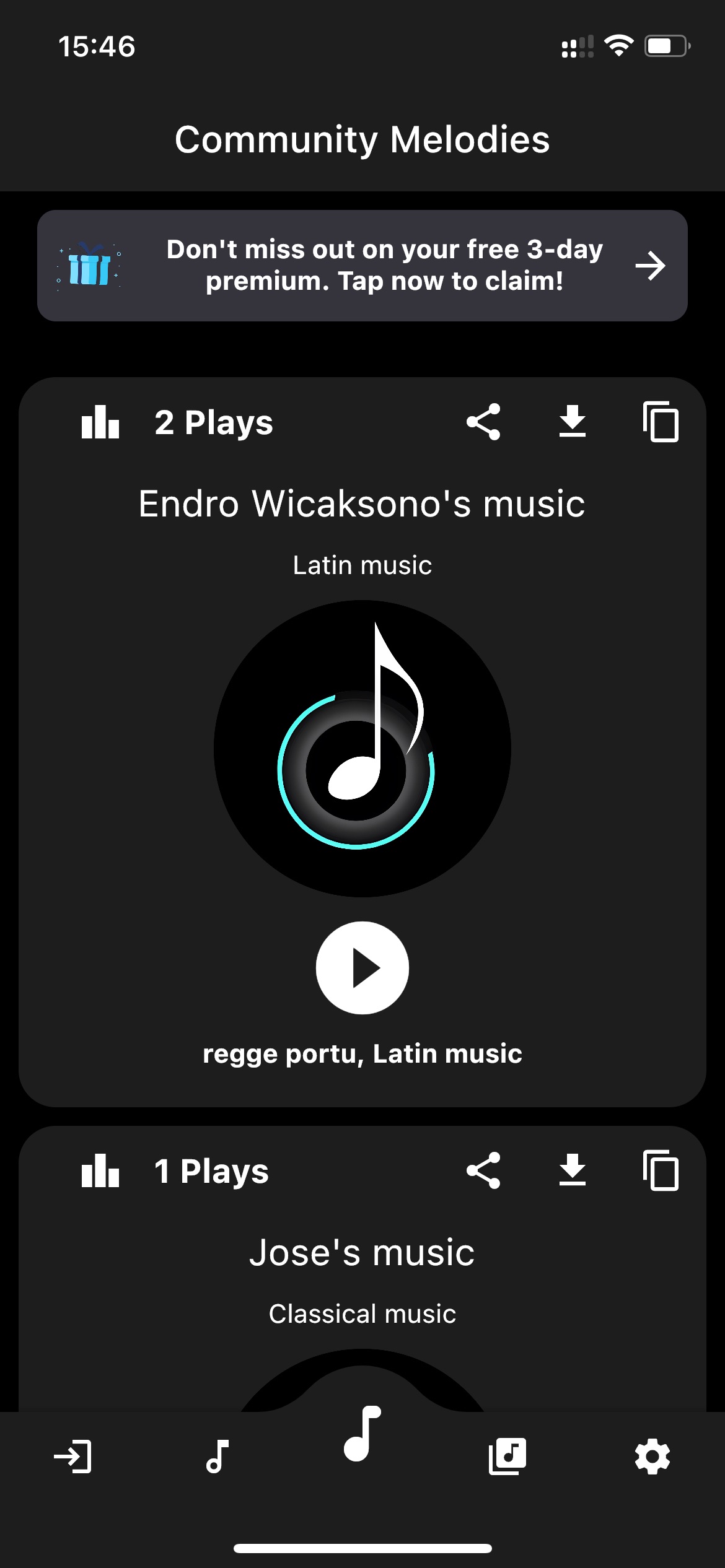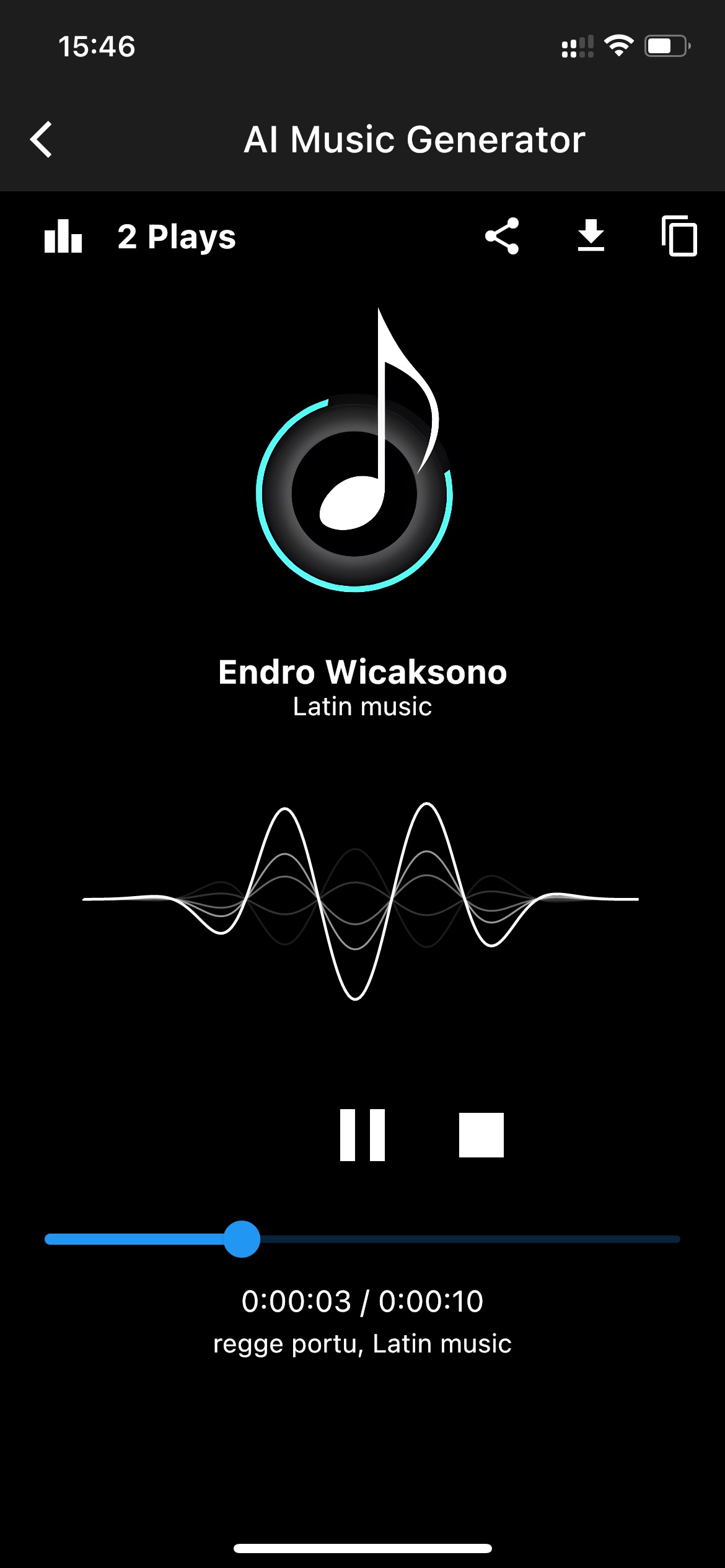 You can write in words exactly what you want to get. Or use one of 49 layouts and create a melody by hand. Get remixes and record covers of popular hits.


Music AI – Music Generator
Compose music based on Music Al. The process of automatic analysis and creation of musical works has become even easier and more accessible. Set a clear task before the generator, select the parameters of the future melodie, and wait a few seconds.
Dozens of popular and lesser-known musical styles are available to you. This app is designed to unlock your potential and allow your creativity to develop without limits. No one else in the world will have such a melody.
This unique combination of notes can be used in voice clips and movies, streams, and videos. You can act as a composer and create a minus for a song that you have written yourself or together with a musical group. Here you will definitely be able to get what you have been dreaming of for a long time.
To orient the program, it is enough to write down a few words. It can be a song lyrics, a poem, or a free-form description. You can use your own drafts or borrow them from popular representatives of the art.
For the convenience of users, the app offers interesting themes. Just choose the one that suits your plans and Music Al will take care of the rest.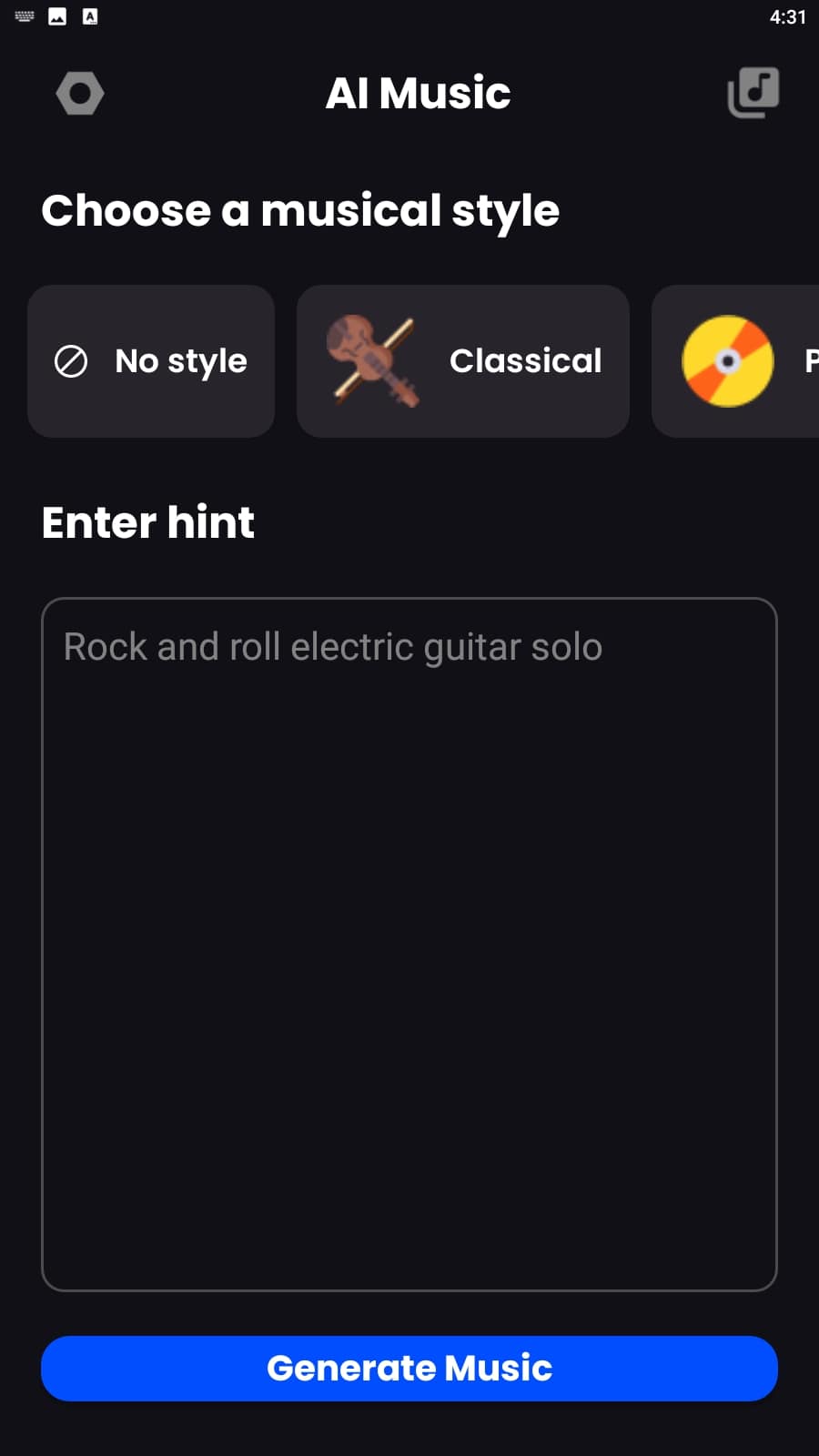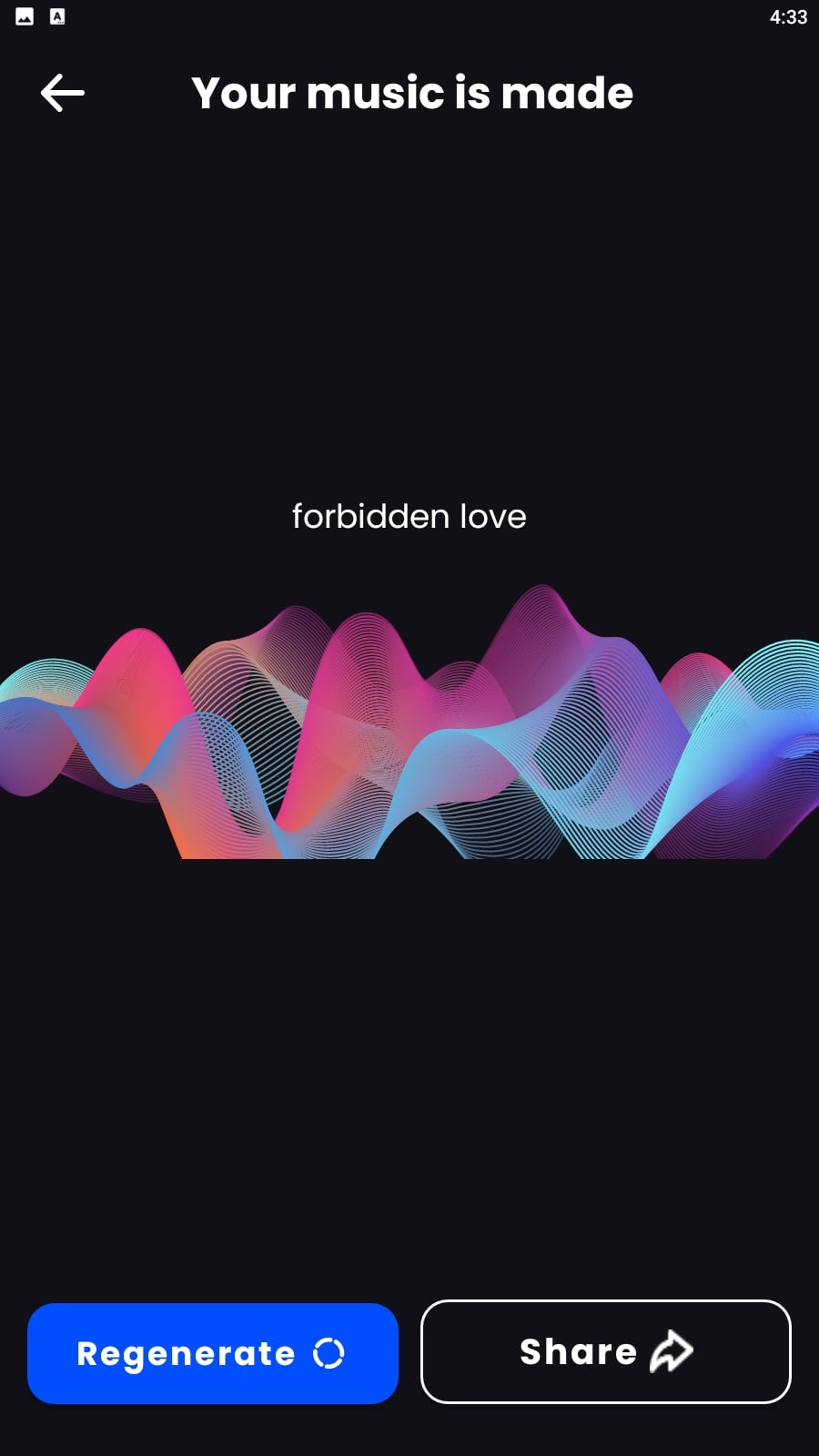 The app works anytime and without restrictions. You can create any number of different tunes every day. Try your hand at musical art with the automatic generator.

A.I. Music Generator
A.l. Music Generator will be your reliable assistant in creating unusual melodies. It doesn't matter what you want an original composition for: to decorate a free evening, to use as a background sond during work or study, or to take part in a music contest.
There is an idea for every user here. You have access to about 100 different genres that were popular at different times. This is a great option for creating a unique intro, or background for a video or stream.
Thanks to the simple menu and step-by-step actions, this app can be used by everyone. Now you can become a real composer, even without proper experience. Artificial intelligence creates high-quality music depending on your wishes. Get a playlist that fully corresponds to your mood.
Surprise your friends with new talents. Let your social media followers enjoy your creativity to the fullest. You can discover even more new styles in each session. Jazz, classical music, country, and pop are at your service.
Start working on your music creation with a textual description. Write down what you are looking for and what it should be like. If you have a ready text of a song or poem, use it.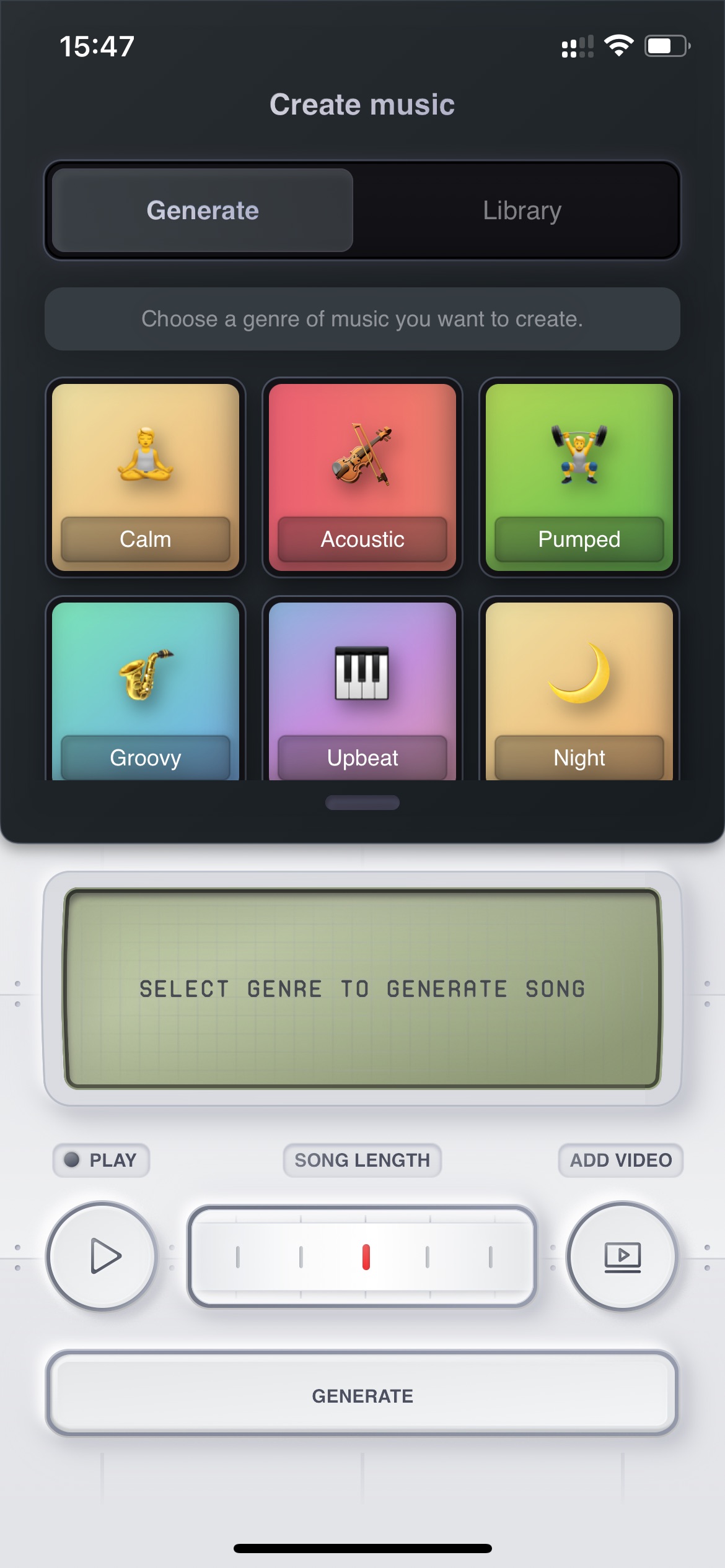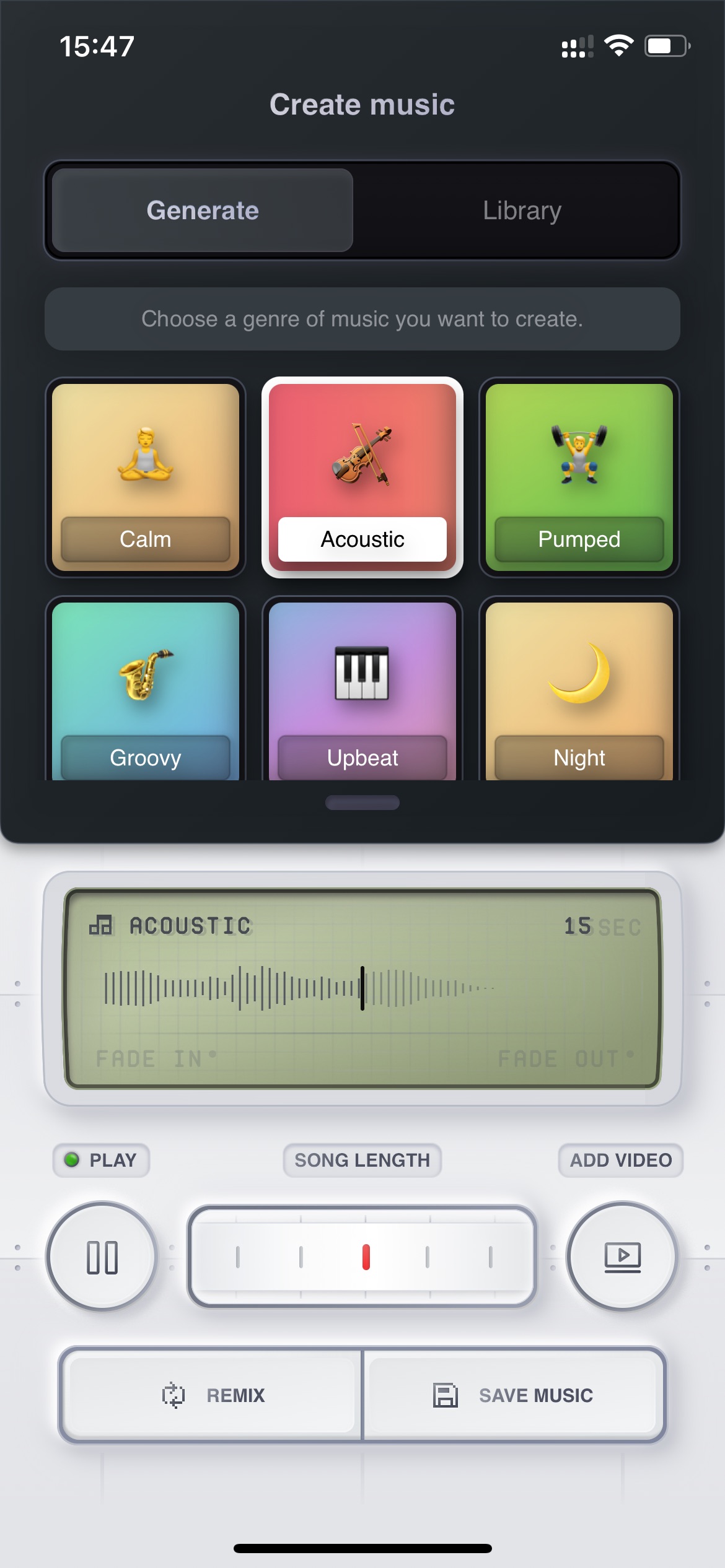 The result can be instantly integrated into a video file. Don't forget to adjust the volume and tone. Get a paid subscription for a week, a month, or a year, depending on your wishes.

MusyCraft: AI Music Generator
It's easy to bring your creative ideas to life with MusyCraft. A music generator for productive work with hits of different styles.
The app will save you time and money by providing quality tunes for any occasion. You don't need to search for real composers or personally work on creating a piece of music. Expand your possibilities no matter how much experience you have in this field.
Start the generator and watch ordinary words turn into beautiful sounds of a new melody before your eyes. When creating a composition, all nuances are taken into account: the purpose of use, the mood of the customer, and the meaning of the written words.
The melody is guaranteed to meet all the given parameters. Even if you do not like the received variant, you can run the app again. Use the generator of melodies an unlimited number of times.
You are separated from the ready melody by 3 simple actions. Enter the cue text in the specified field. It can be 1 sentence or a longer text. Try to explain what exactly you want to get as a result. Next, decide on the music genre and duration of the melody.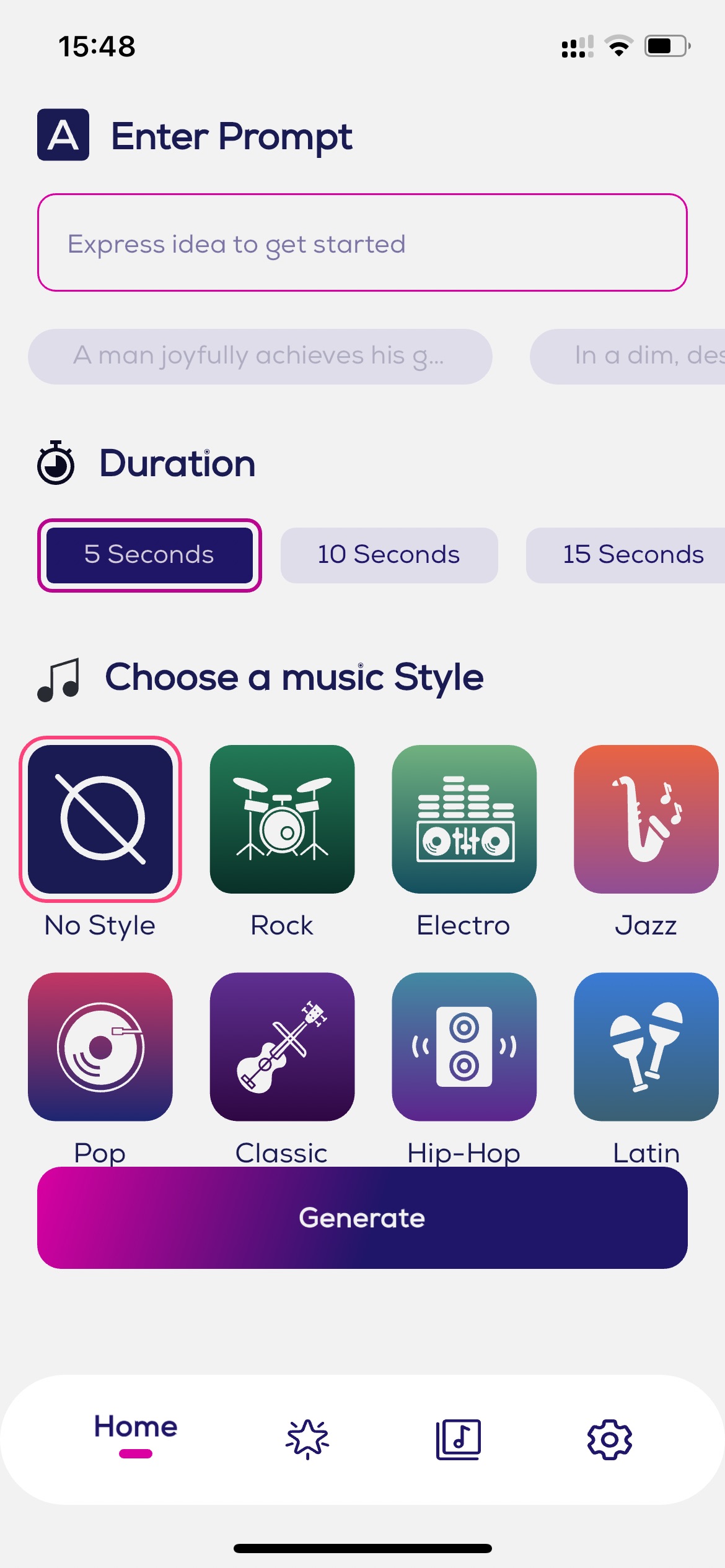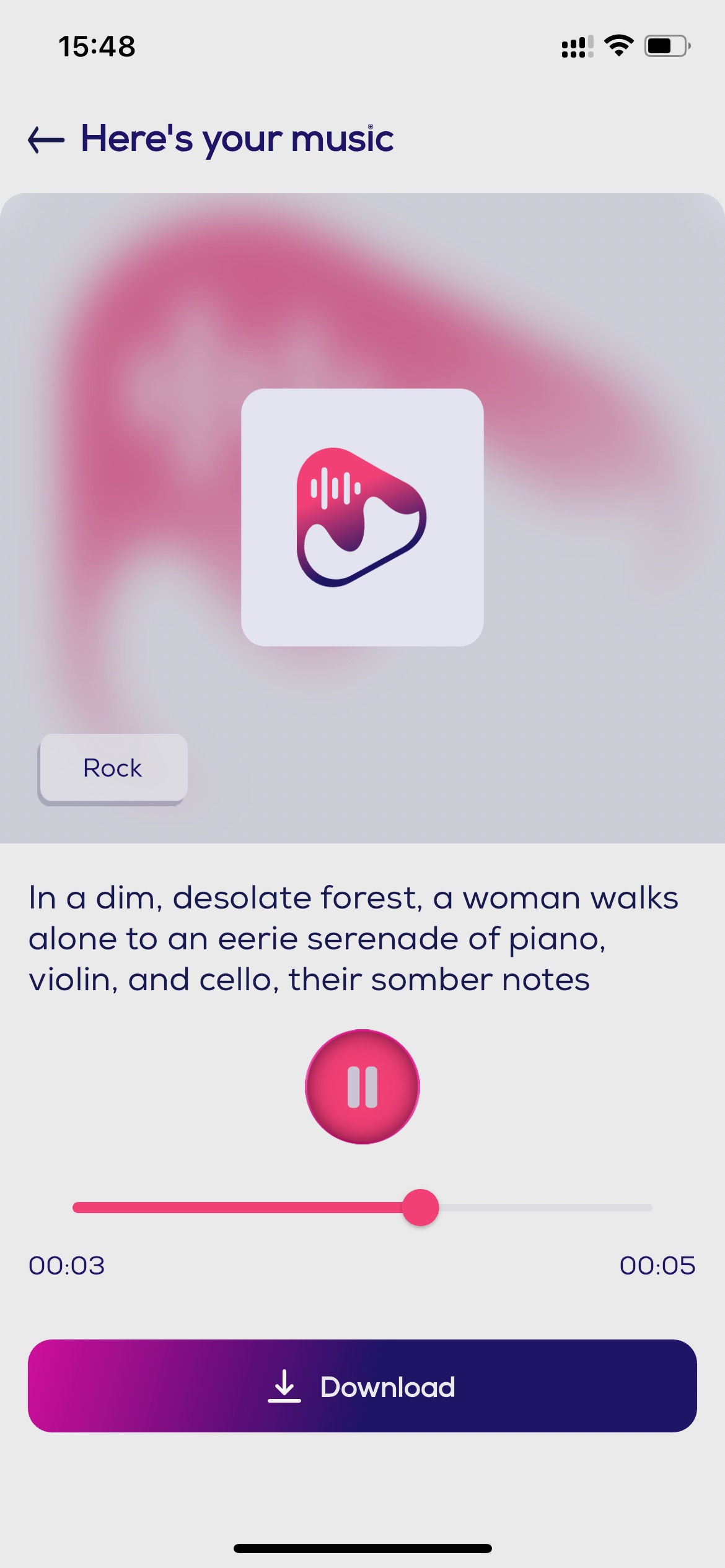 Press the start button and evaluate the result. You will get a high-quality melody without any signs that it was created by artificial intelligence. Upload your creations to social networks and online services directly from MusyCraft. Test the advanced features of the music generator today.


You may also like: 11 Best Dating Apps for Musicians
AI Music Generator Song Maker
Al Music Generator Song Maker creates stunning musical hits before your eyes. The user only needs to describe the future melody and choose the desired style. After a deep analysis of the entered text, the generator will immediately provide you with a suitable song.
This app greatly simplifies the activities of aspiring musicians, composers, authors, and social network users. Here you can quickly get the music that is 100% suitable for your idea. Lyrical music, energetic rock, electro, and techno hits.
The sound quality of the melody allows you to believe that it is you who is its author. The app's menu is created in such a way that it can be used by people without special skills.
Before launching the generator, specify the desired duration, as well as tempo and tonality. This will avoid later finalization of the work.
Get new skills and interesting experience when working with Al Music Generator. Fill up your collection of backgrounds for videos on social networks.
Make a gift to your loved ones in the form of an unusual presentation with perfect musical accompaniment. Or write your own song and choose music close to your mood.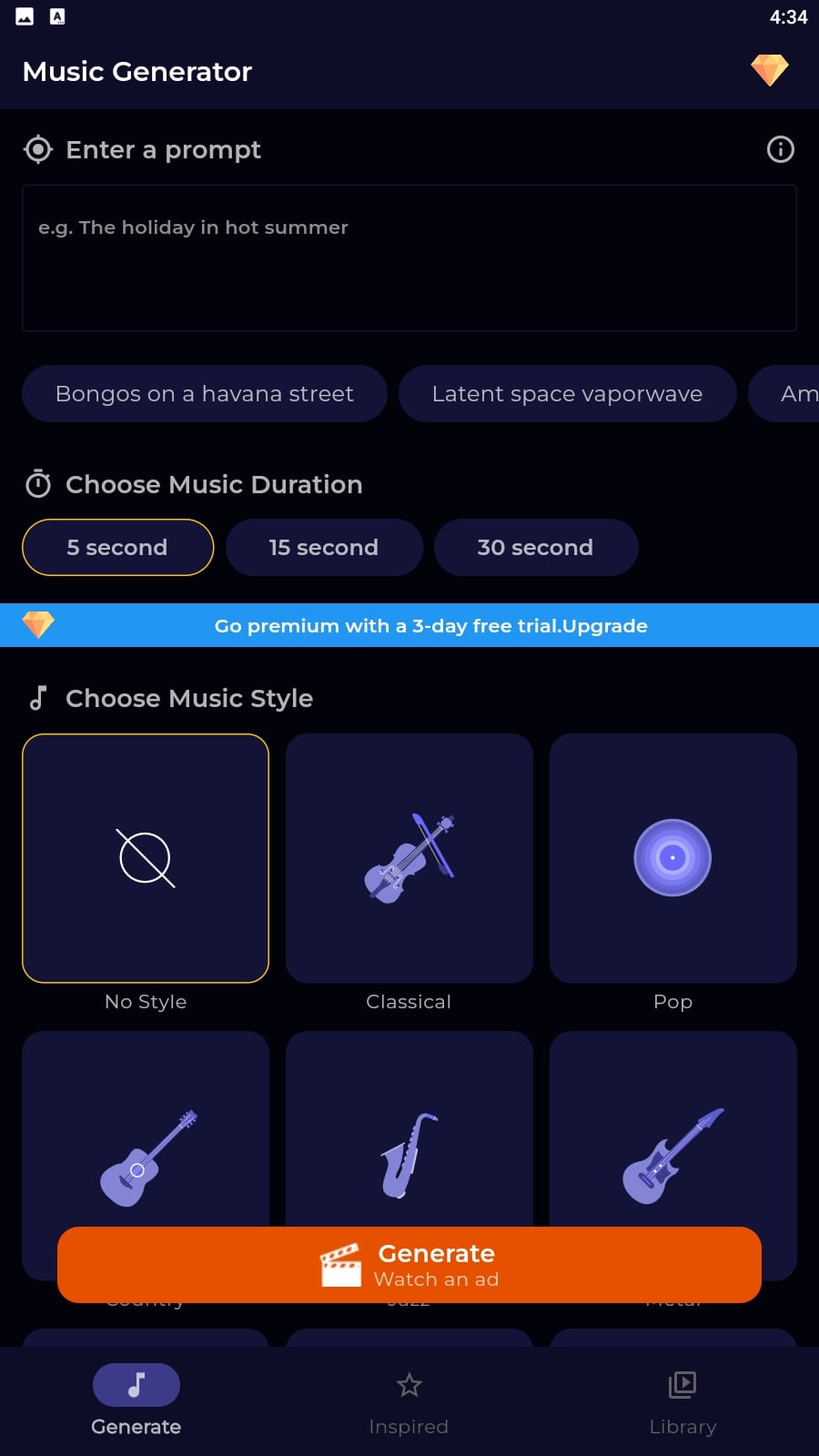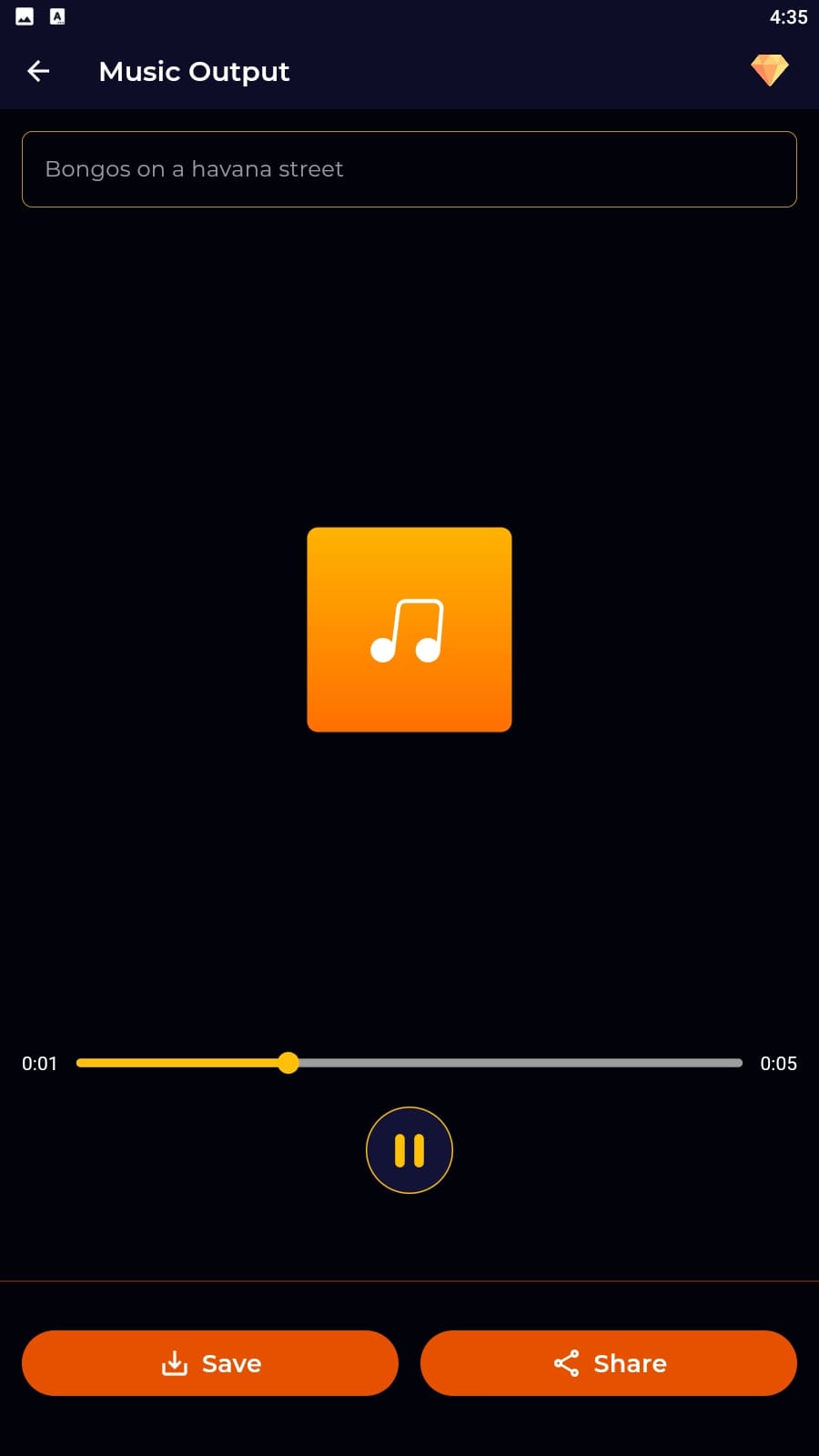 The app does not collect license fees, so each song is the property of the user. Get new ideas and turn your dreams into musical hits.