If you wanna find out how certain illusions may trick your vision, don't get past this article.
We've gathered the best optical illusion apps for Android & iOS to trick your visual perception. These apps offer multiple illusions that play with your vision and change how the illusions look. There are even apps that create illusions in the surrounding world, just like it works with holograms. Sounds fun, right? Let's dive in!
Optical Illusions – Hypnotize
It's an entertaining app that let you get yourself tricked and hypnotized by optical illusions. There are various kinds of illusions that cause different effects, and you can actually adjust the settings to get a fully unique experience.
All the illusions work pretty similarly, though. You'll need to look at it for a couple of secs and when you'll look away the world around will get distorted. Just make sure you remain fully focused on your screen first otherwise you may not get accurate results.
More to that, the app lets you add a timer and sound to control the way you experience the illusions. And when it comes to animated illusions, you'll get to adjust the speed if needed.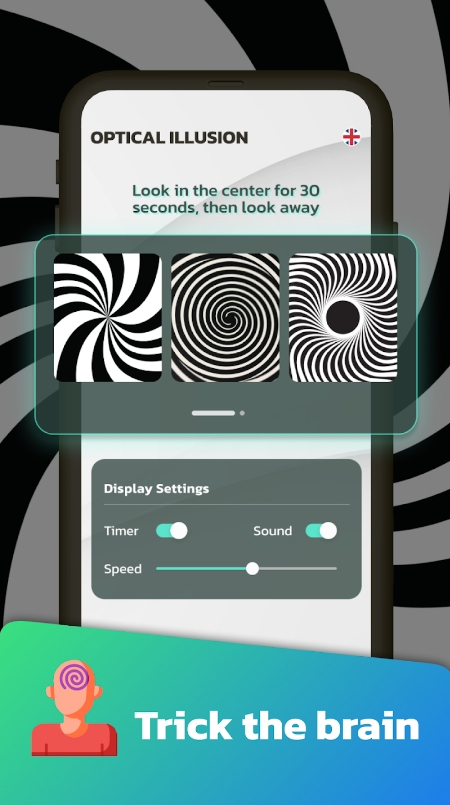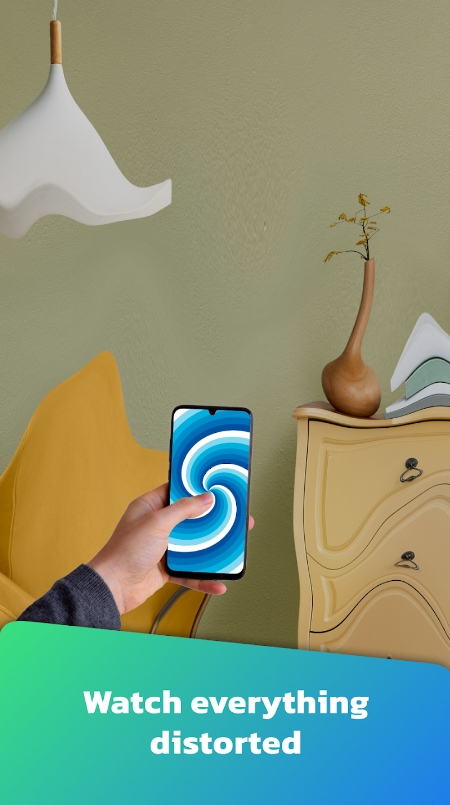 You may also like: 11 Best Card Game Apps for Magic Tricks
Illusion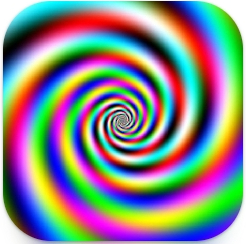 Next, there's another app with a huge library of eye illusions you could have fun with. This one also includes over a hundred eye illusions. All of these are split into sections for navigation's sake. And there are such categories as faces, animals, geometric forms, colors, and more.
Apart from fun illusions that are only made for entertainment, there are also ones that look more like riddles. Plus, every illusion you see here comes with a detailed explanation of it. And if you aren't able to solve the riddle yourself you can use the clues.
All the illusions are rated with difficulty level marks, so you could start with the easiest ones and climb your way to the complex ones. The app also works offline and lets you share the illusions with friends right away.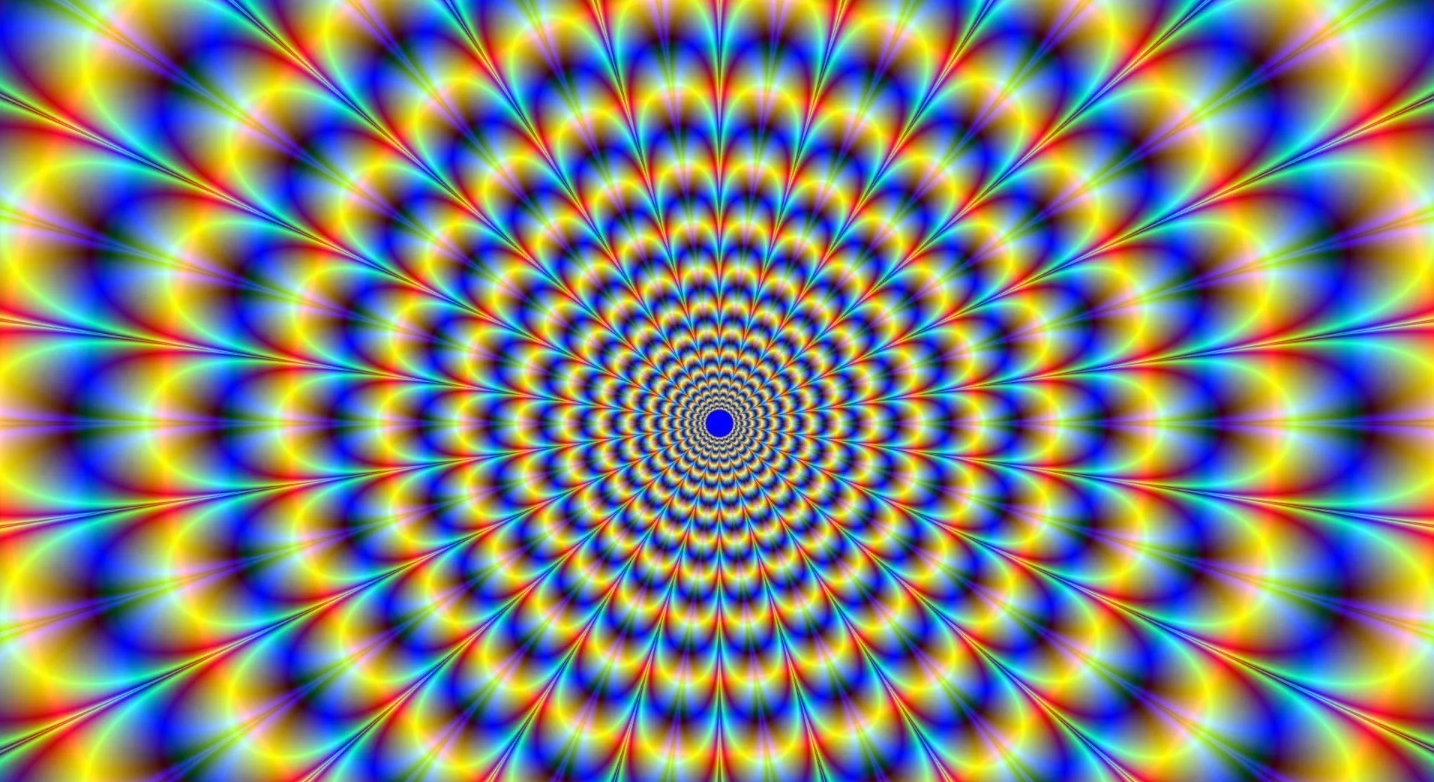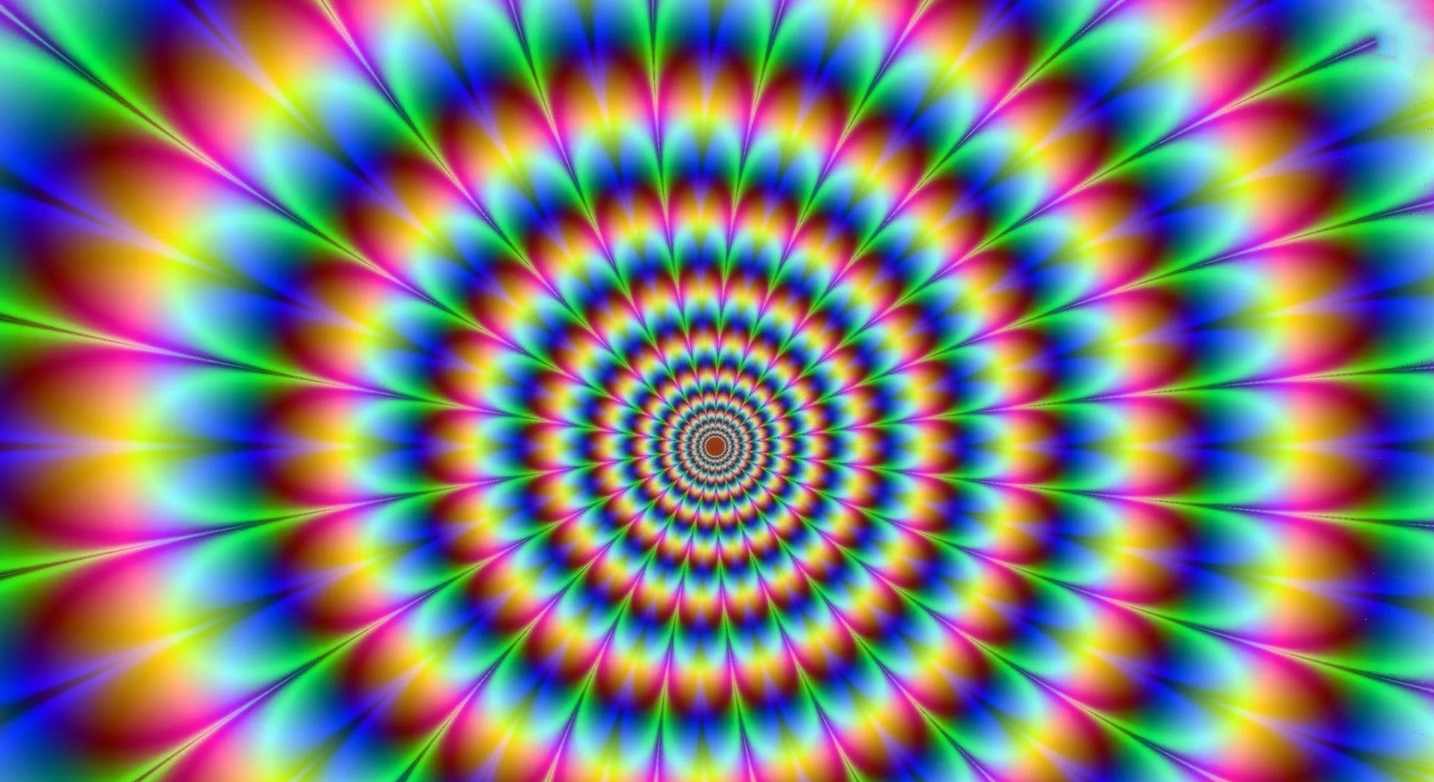 Optical Illusion Hypnosis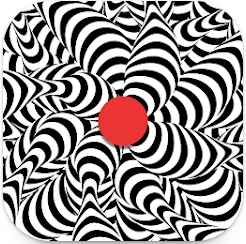 This app provides several optical illusions to get you hypnotized. The variety of illusions is not that big here: there are four levels of illusions, but each one comes with 3 difficulty levels for you to adjust.
The mechanic is the same for all of these, though. You'll need to look at the red dot in the center of the screen for a specific amount of secs. The goal is to get fully concentrated and not look away too soon.
In case you want to get the maximum effect, make sure to try all the illusions in order while gradually leveling up the difficulty. Keep in mind that the app doesn't provide any real hypnosis and these are not recommended for several categories of people.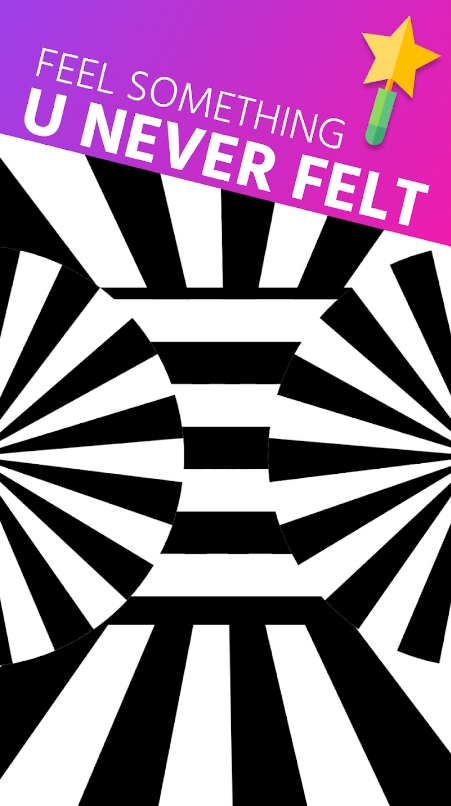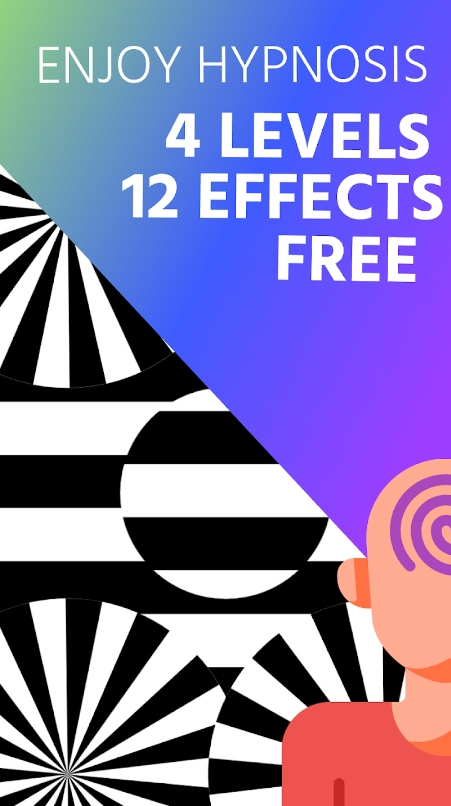 Monument Valley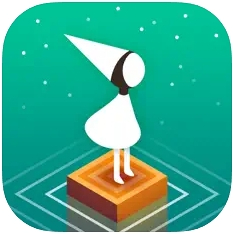 Well, apart from the others apps on our list, this one is more of a game. Herewith, it's still filled with optical illusions of all kinds, and you'll need to solve them if you want to pass the levels. Your main goal here is to go help a princess (that's locked in a tower somewhere, obviously).
The visual part of this game is stunning: it's pretty minimal but surrealistic and eye-drawing at the same time. As for the levels, each one features unusual buildings you'll need to pass through. Each building has multiple hidden rooms and paths you will need to find.
More to that, you'll face multiple opponents that deter you from pursuing the path. The new levels come out weekly, so you won't run out of context.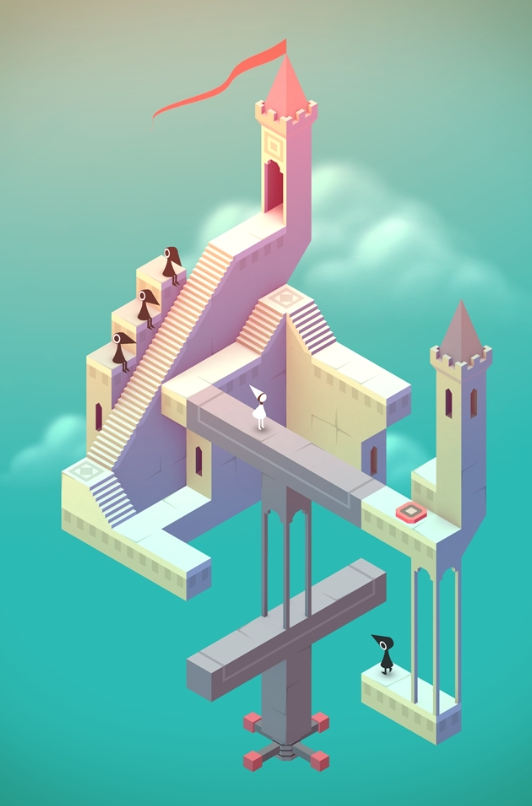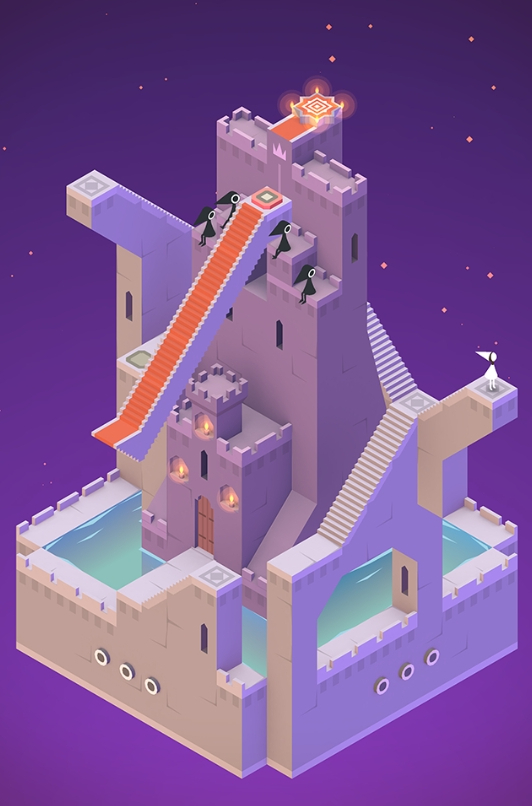 Optical Illusions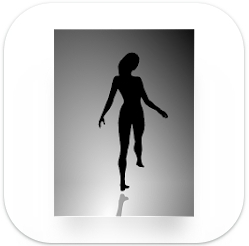 With this app, you'll see how simple it is to make your eye fool you. It covers multiple delusions that trick your brain, so it interpreters static images as animated ones. It also makes you see things that are not really there (sounds spooky, but everything is scientifically explained).
However, the app doesn't have these trippy illusions that make the world around you distort and stuff. You also won't need to solve the illusions in particular. Instead, you'll just need to share your experience.
The app will show you various illusion images, and you'll need to share what you see there. There will be answer options, so no worries. Some illusions make you see different colors, others distort the sizes and all that.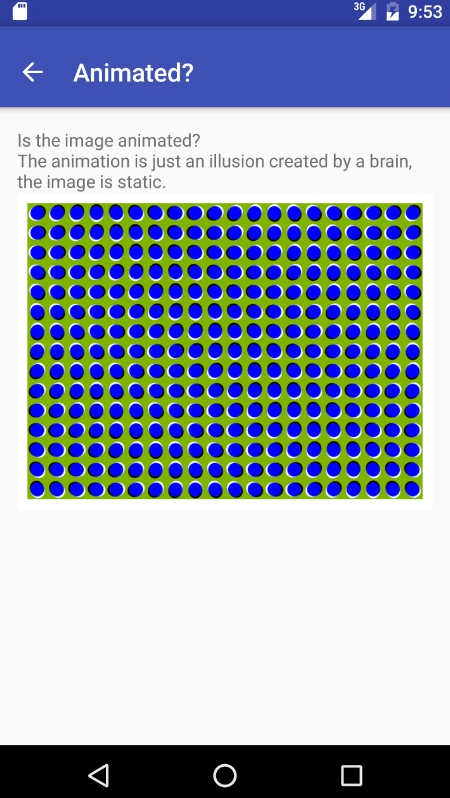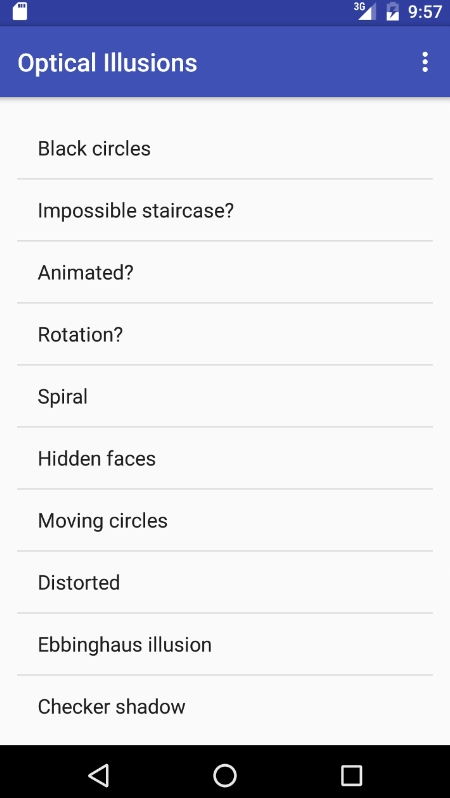 Check also: 5 Best AI Art Generator Apps
Illusions Of The Brain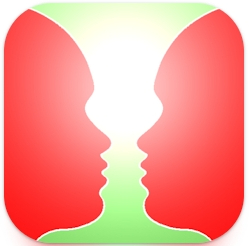 This app offers tons of illusions to trick your eyes and tickle the brain. The concept is beyond simple: the app gathers optical illusions from all over the web, so you get all the best ones in one place. There are hundreds of illusions already, and all of them are strictly categorized.
There are such categories as hypnotizing, fun, paradoxes, colors, and much more. In case you're looking for smth specific, make sure to use a search bar and apply all the filters needed. All the illusions come with detailed descriptions and if you'll struggle to solve any of them, there are clues to help you out.
Plus, you get to share the illusions with friends to solve them together if needed. New illusions get added regularly, so there's always smth new to try.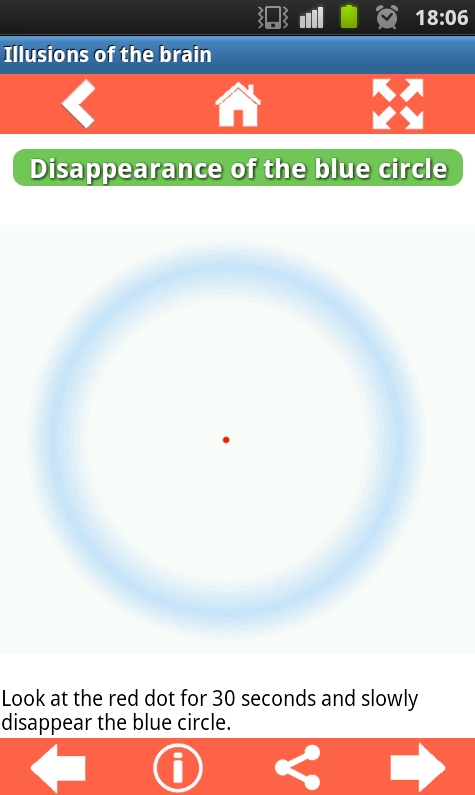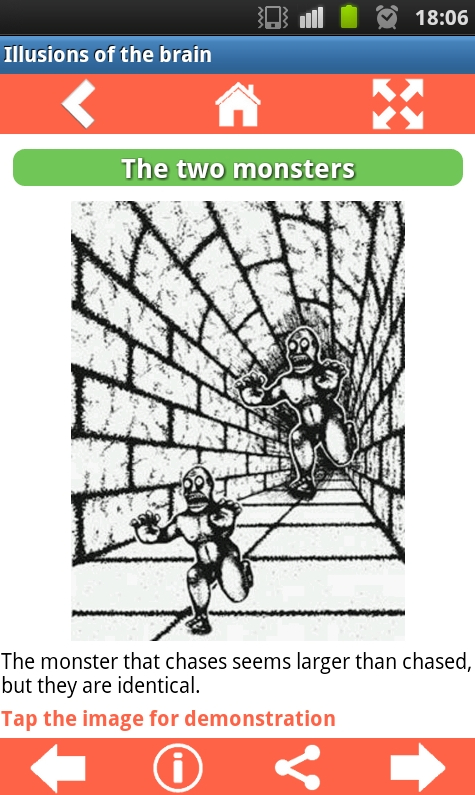 Amazing Optical Illusion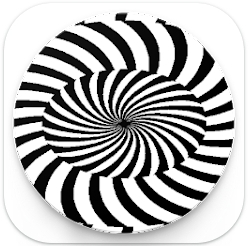 As you may guess by the name, this app is all about enjoyable optical illusions. The main goal for this one is to trick your vision and make you see the surrounding world deformed and in strange colors. And there are illusions that make you feel like you're hypnotized.
Herewith, you'll need to follow the instructions to make the illusions work as needed, so keep that in mind. Each illusion comes with an individual tutorial, but most of them need you to look at the image for half a minute while holding your mobile at a particular distance from your eyes.
Then, you'll need to look somewhere apart from your phone to see some weird shapes and colors (that are an optical illusion). The trick here is to fully focus on your screen first to get the best experience possible.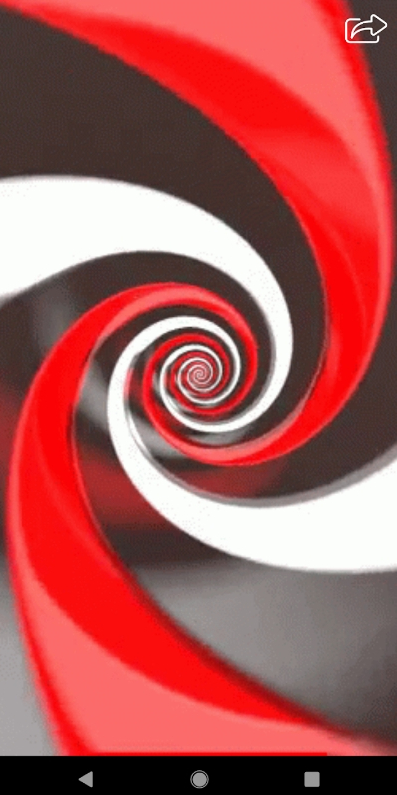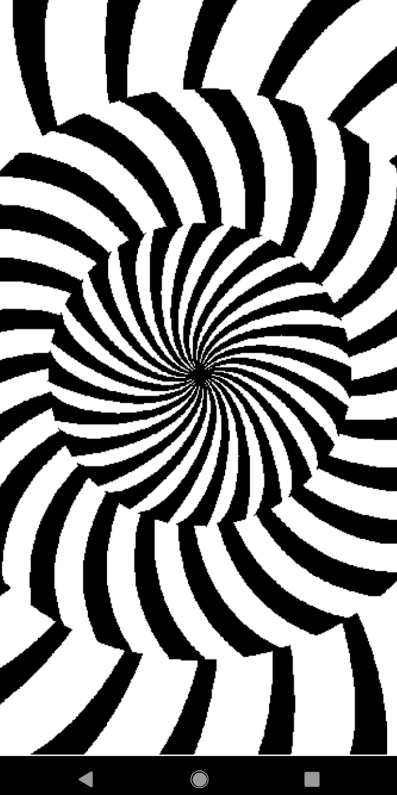 Optical Illusions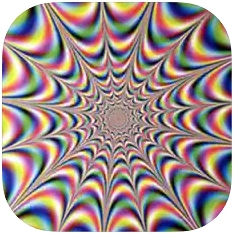 It's another app that collects optical illusions from all over the internet and serves them to you on a plate (well, kind of). The app is filled with all kinds of riddles and optical illusions, and the collections get regular updates as well.
The cool thing is there are both static and animated illusions here, and you can search for specific ones easily. You may also use filters and tags if needed. All the categories are here as well, and each illusion comes with a difficulty lvl mark to help you navigate.
Plus, all the illusions come with descriptions that help you use them correctly. The app runs offline, and you'll be able to save some illusions and share them with friends.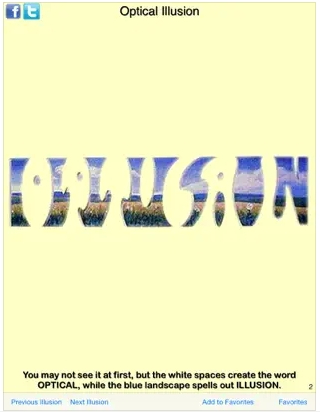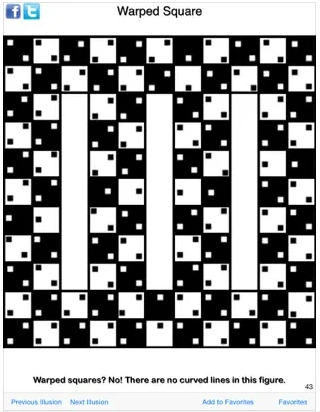 Optical Illusions 4K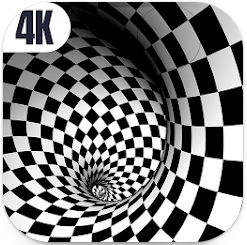 If you're such a big fan of optical illusions that you don't mind having some of them as your wallpaper image, this app is for you. It features multiple optical illusions you can set as your lock screen images with one tap.
All the images are in 4K, so no worries there. And the best thing is, all the illusions actually work as they should so if you'll look at your screen long enough, you'll be able to see it moving or doing other weird stuff.
In fact, you can actually adjust the resolution of the pic if needed. All the images are easily sharable, and you can add them to your faves for quick access.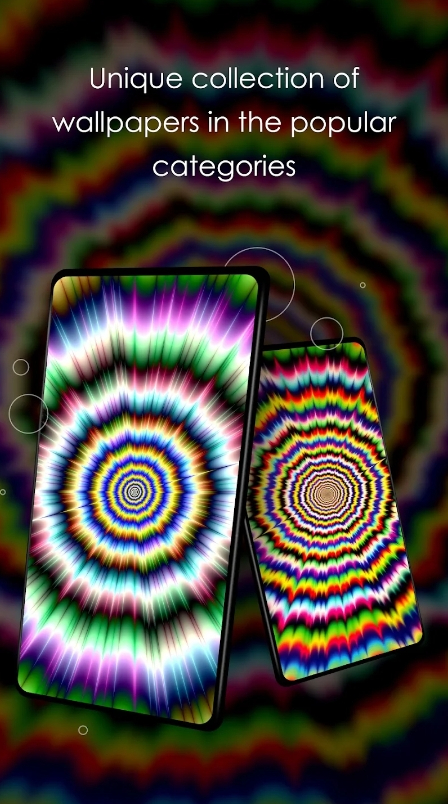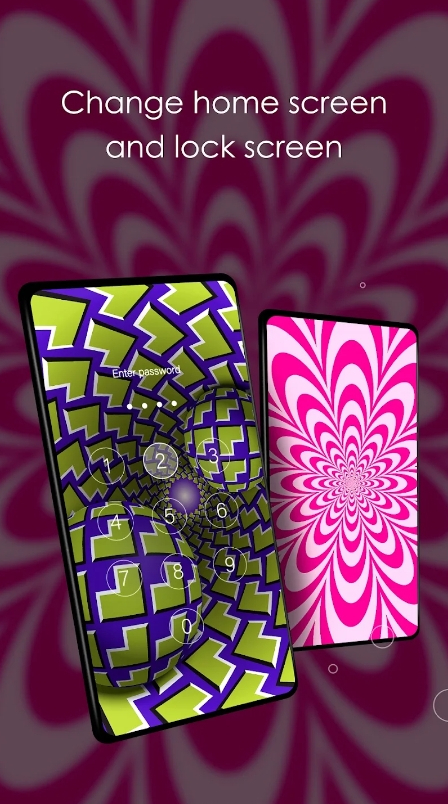 You may also check: 11 Best Mirror Effect Apps
Optical Illusion – Hypnosis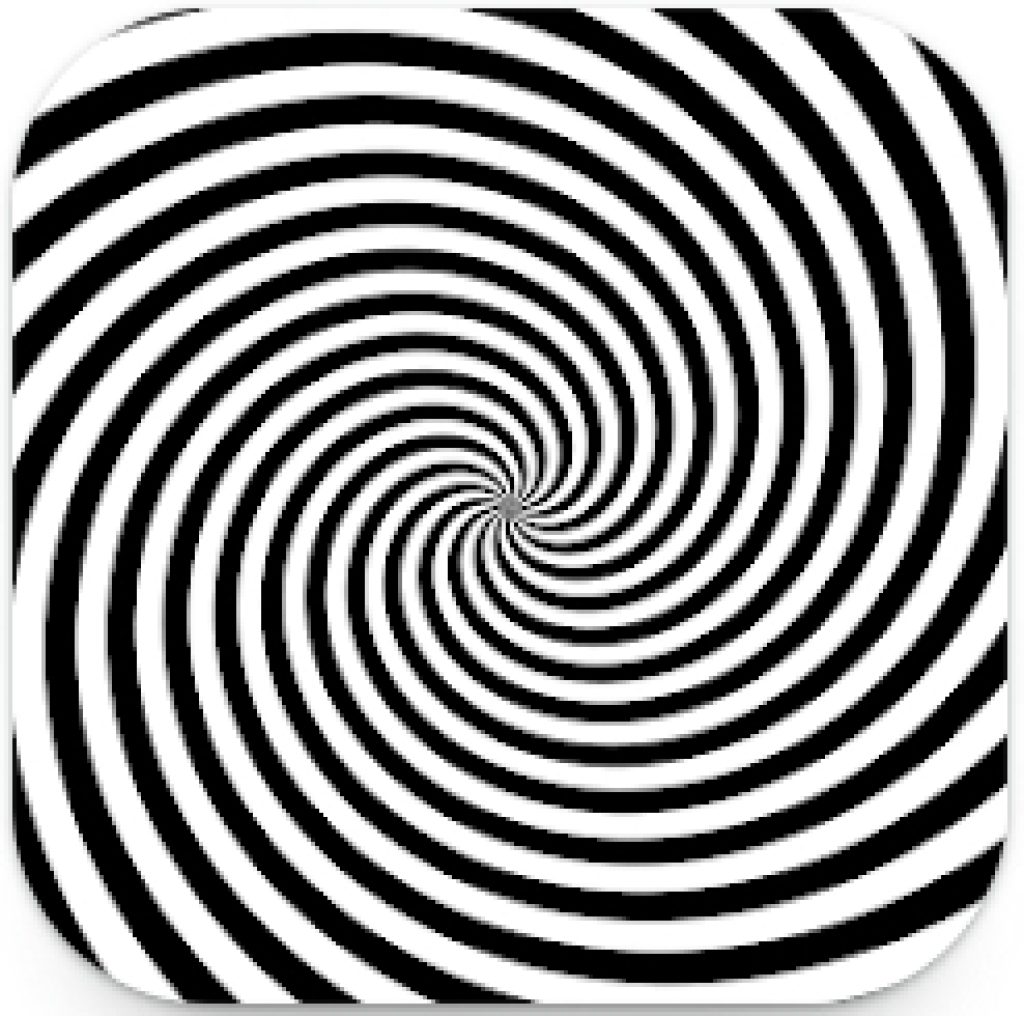 To wrap up, we have an app with a collection of unique illusions to play with your vision. The app covers all kinds of illusions: some make you hallucinate a little, others hypnotize you or make you see false things and make objects around your deformity.
Overall, there are over 40 animated illusions, almost 20 of the stationary ones, and 30 extra illusions with geometric shapes that cause visual distortions. That's more than enough to have fun with these illusions, and the collection is updated from time to time as well.
All the illusions come with tutorials on how to use them properly. The instructions are pretty similar in most cases, and all of them are easy to follow.