The face is one of the most important parts of a photo and more often than not, its expression becomes decisive in choosing the best photo. So, each of us wants to see an ideal face without any imperfections in our photos or videos.
These free face slimming apps in 2023 will be great helpers in this matter. In addition to the basic function, you will also be able to use tools to remove wrinkles, blemishes, bags under the eyes, and much more.
Make your whole photo perfect with these best body slimming photo apps.
Fotogenic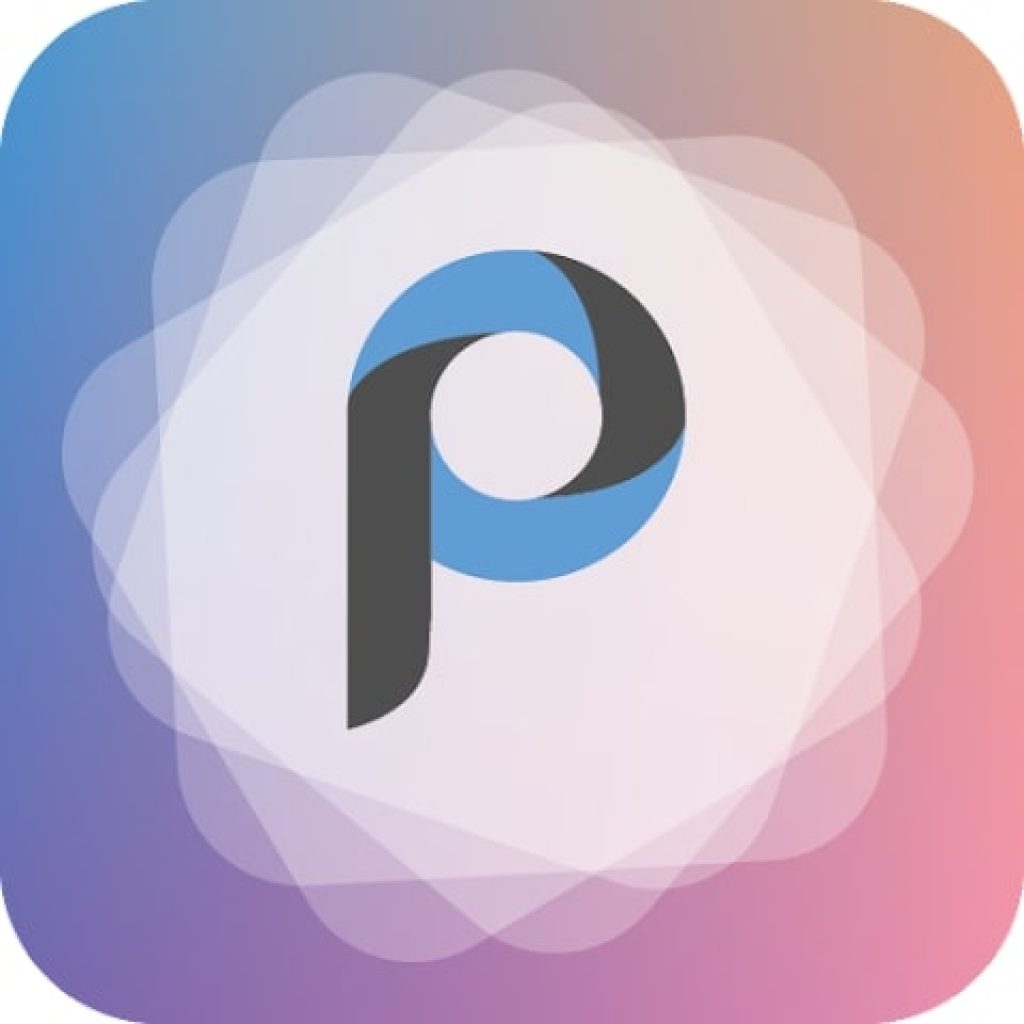 Do you want to shine on social media? Dreaming of the perfect photo to impress your friends and family? Then install the Fotogenic mobile app and create professional photos quickly and easily.
The mobile editor offers the most advanced photo editing options. You will be able to retouch any photo at a professional level without paying for professional services.
All functions have a detailed description to help the user choose the right option. The app is great for both experienced photo editors and beginners.
Work with text: add speech bubbles, subtitles, and titles. Use retouching effects: you can fix both body and face in one app. With the tools of the Beauty tab, you will remove extra pounds and make your face slimmer and tighter.
Wrinkles and other skin imperfections will no longer be a problem. Your dazzling smile and smooth skin will lift your spirits for a long time. Just choose the right tab and perfect your picture.
Create the makeup you want: a huge palette of colors is available to you. You can also add a tattoo or tan effect that will look realistic.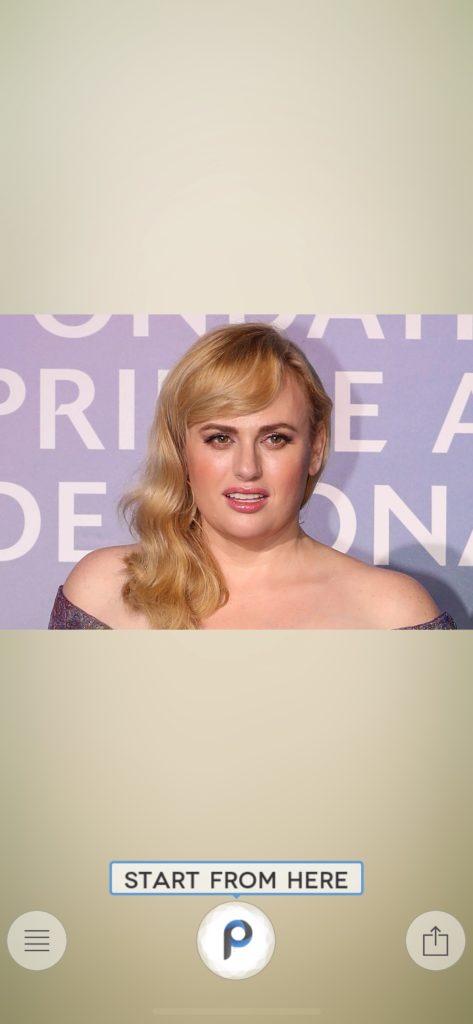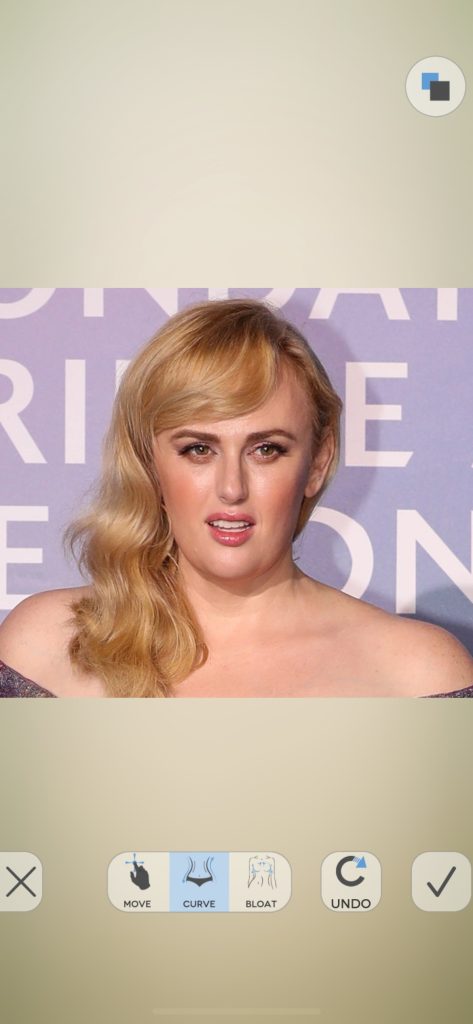 Use special effects to give the photo the necessary atmosphere. Choose one of the offered graphic compositions, and add flowers and air bubbles. You can crop, stretch and rotate the photo. Play with the colors to get the perfect result. Now your photos will be a work of art.


You may also like: 11 Best Photo Retouching Apps for Android & iOS
Body Editor – Photo Editor
With its help, you will be able to improve all parts of your face and body and try a new hairstyle and clothes without financial expenses. This app provides a huge number of possibilities for retouching your photos. Nothing is impossible here.
Improve your figure: in a few seconds remove creases and centimeters on your waist, add relief to your abs and enlarge your breasts.
It's easy to change your height, thighs, and buttocks. The resulting photo will be as realistic as possible without any signs of processing.
Body Editor is a great way to make your hair shiny and your lips look fuller. Your teeth will be incredibly white and your facial oval will be lifted. Try to get rid of any unwanted wrinkles, pimples, and freckles. No makeup will do the trick.
Your face will become slimmer and tighter in seconds. To do this, simply go to one of the suggested tabs and choose the right model or color.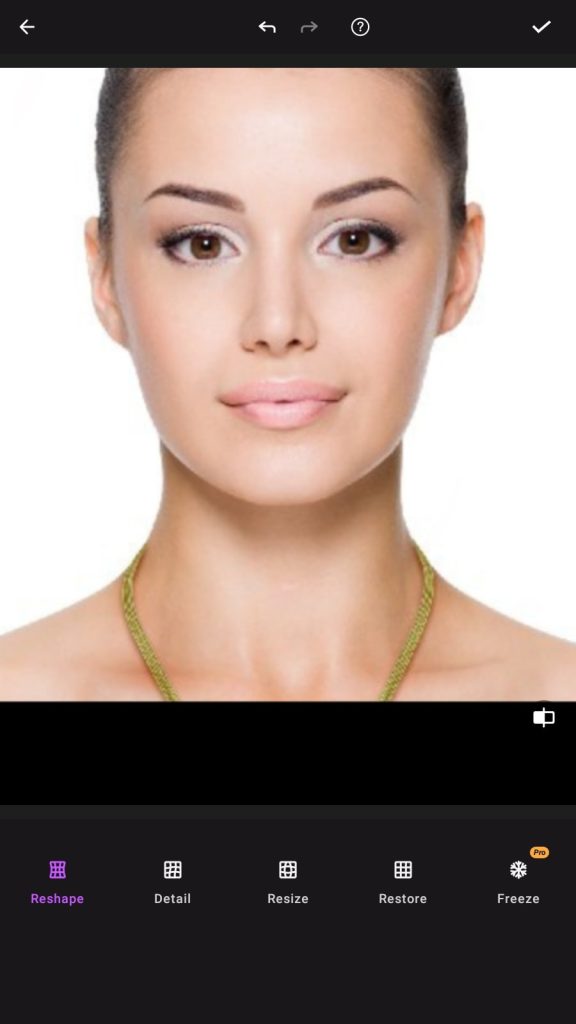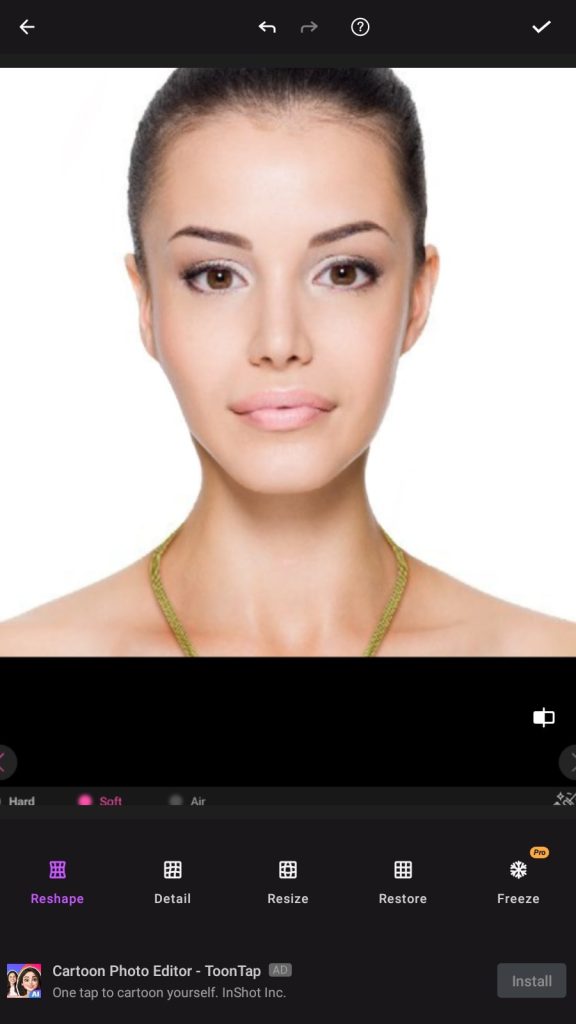 Use the beard, mustache, and different hairstyle mockups to use this experience in real life. Create unusual collages for your family album or social media. No special skills are needed to use the app.

You may also like: Best Apps that Make You Look Skinnier
Perfect Me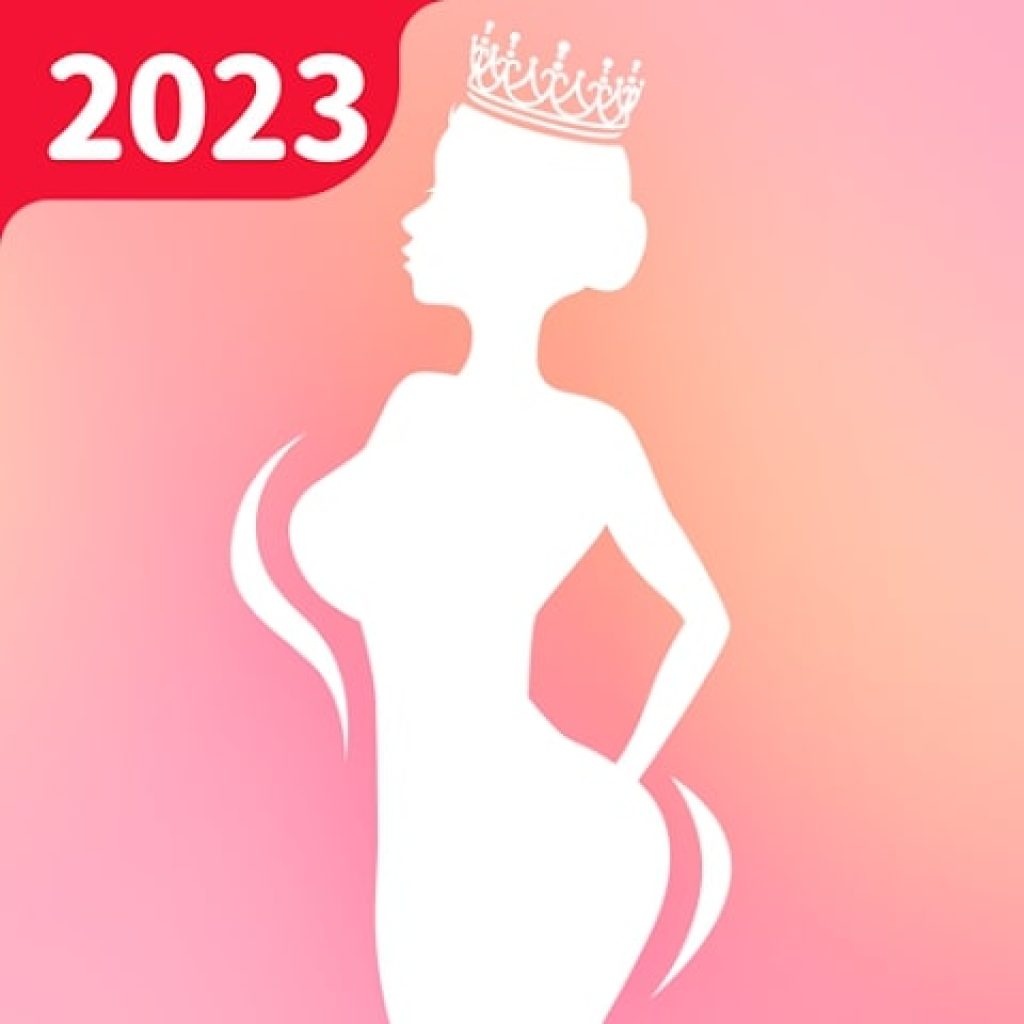 The Perfect Me mobile app was created by Ryzenrise for those who want to effortlessly create vibrant and creative photos. This photo editor allows you to make a quality face and body edits, try a new haircut and even get a tattoo.
With the help of unique filters and special effects, you will be able to create a unique image and give the photo the desired atmosphere.
The body editor will make you slim and trim in a few moments. Change the volume of your chest and hips, improve the shape of your buttocks and draw abs cubes.
Your waist will be slim and smooth, with no more stretch marks or wrinkles. You can easily change your height and leg length.
The Face Tune editor tools will help you improve your facial features, plump up your lips and whiten your smile. Your face will get a healthy complexion and tightened skin. You'll be able to remove the second chin and tighten the facial oval.
Forget about wrinkles, pimples, and pigmentation. Reshape your eyebrows to make your look even more expressive. Choose one of the suggested layouts or try each to find the best one.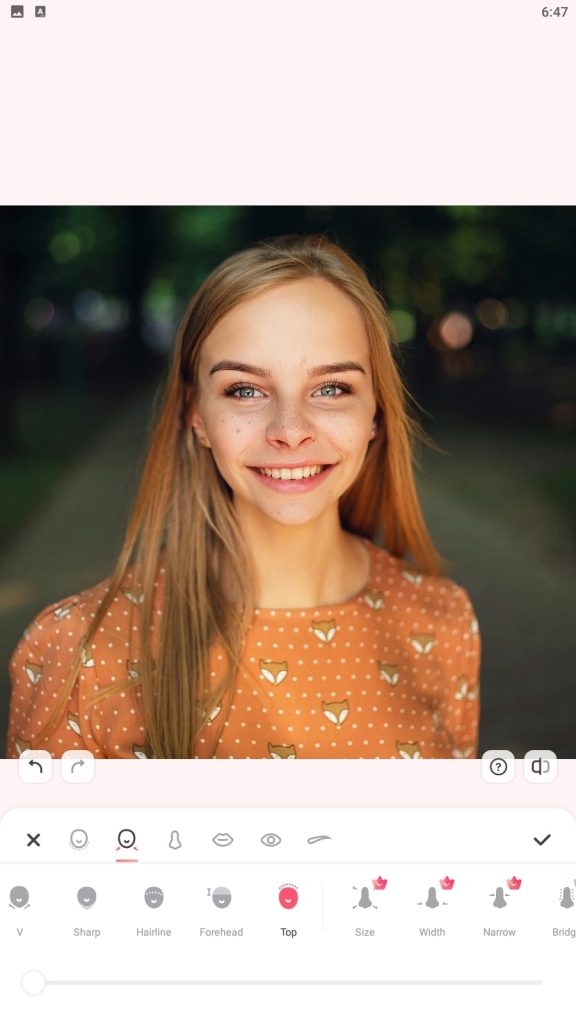 Create a striking makeup look: edit certain areas of your face, remove oily shine, and pick the right color scheme. Use beauty filters to speed up your edits. Choose the right shade of lipstick, blush, and eyeshadow. Use makeup kits to get a harmonious look.

Meitu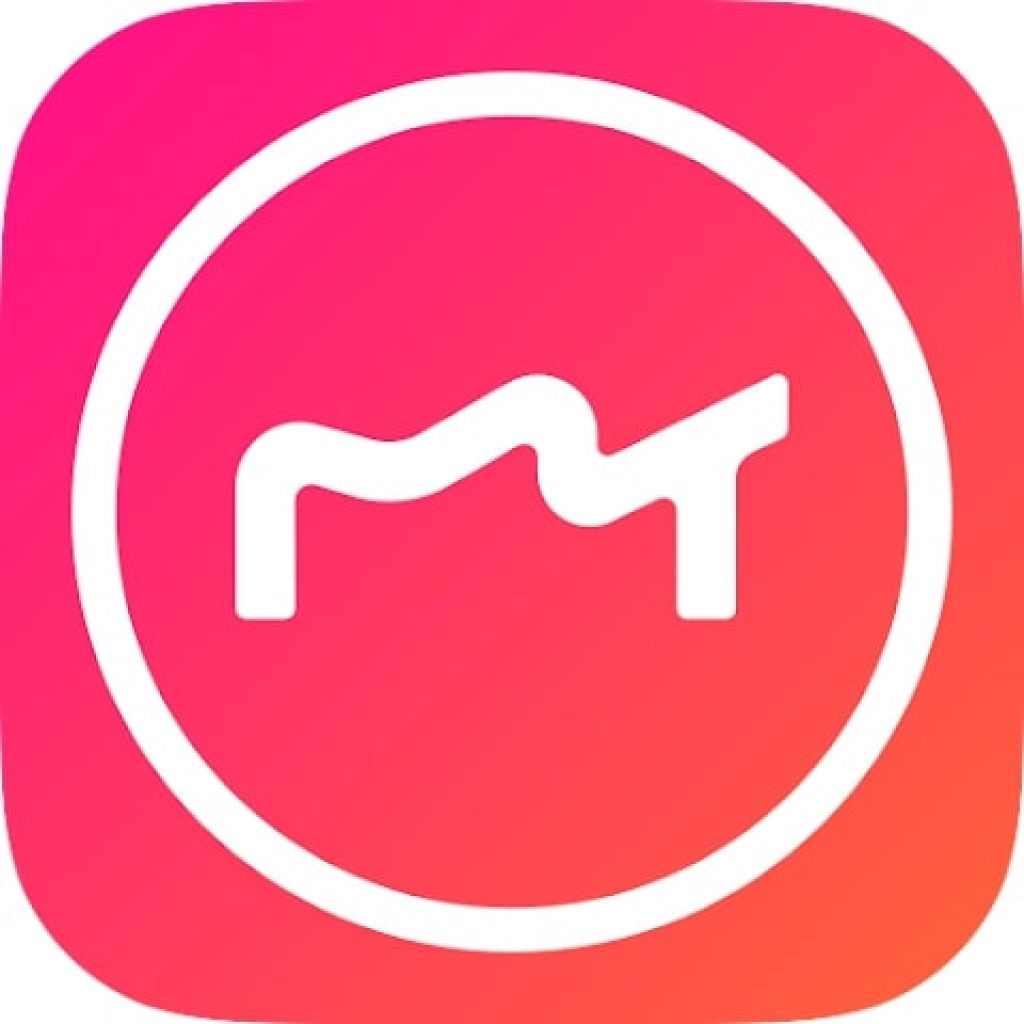 You no longer have to worry about skin imperfections and red eyes in your photos. The Meitu mobile app will easily remedy the situation. It takes just minutes to create the perfect photo.
Take a picture with your phone camera or download it from a gallery. Pinpoint the part of your face you want to work on. Its tools can help you quickly remove facial imperfections, improve skin tone, and tighten the shape of your face.
Use the selfie editor or photo retouching section depending on the type of photo. The edited photos have the most natural look, so you can use them in social networks, school, and family albums.
The photo editor will help you get the perfect photo regardless of color or skin tone. Work on getting rid of the signs of time. Even deep wrinkles and big age spots will disappear before your eyes. Take away dark bags under the eyes with one swipe and add even more sparkle.
Transform the shape and contours of your face to make it look slimmer and tighter. With Face Detection, you can focus on problem areas without the need for editing tools in all your photos.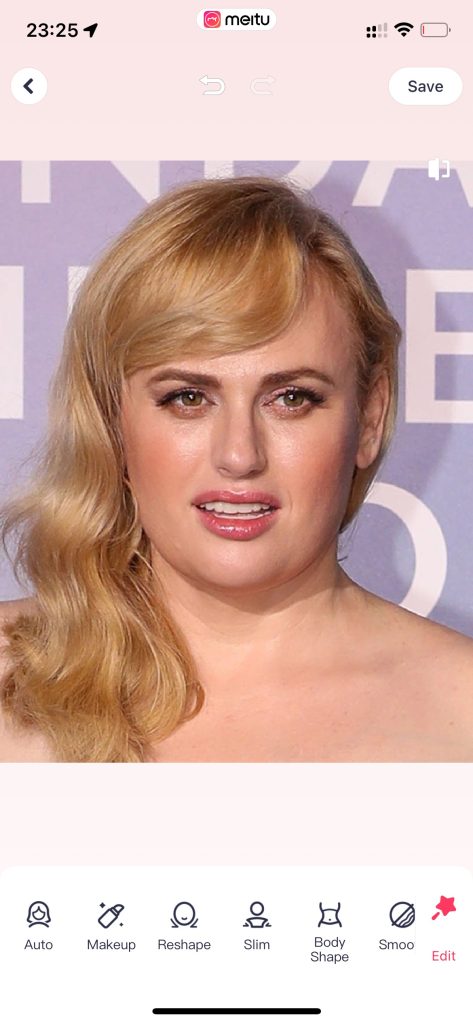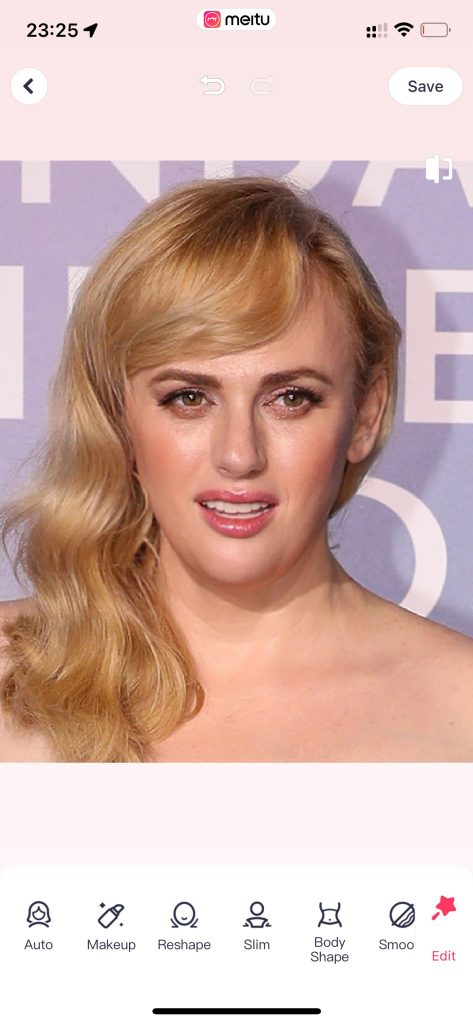 Simply create new facial contours with the slider. The app automatically finds photo imperfections and fixes them. Use Meitu to make every photo a success.


Bodytune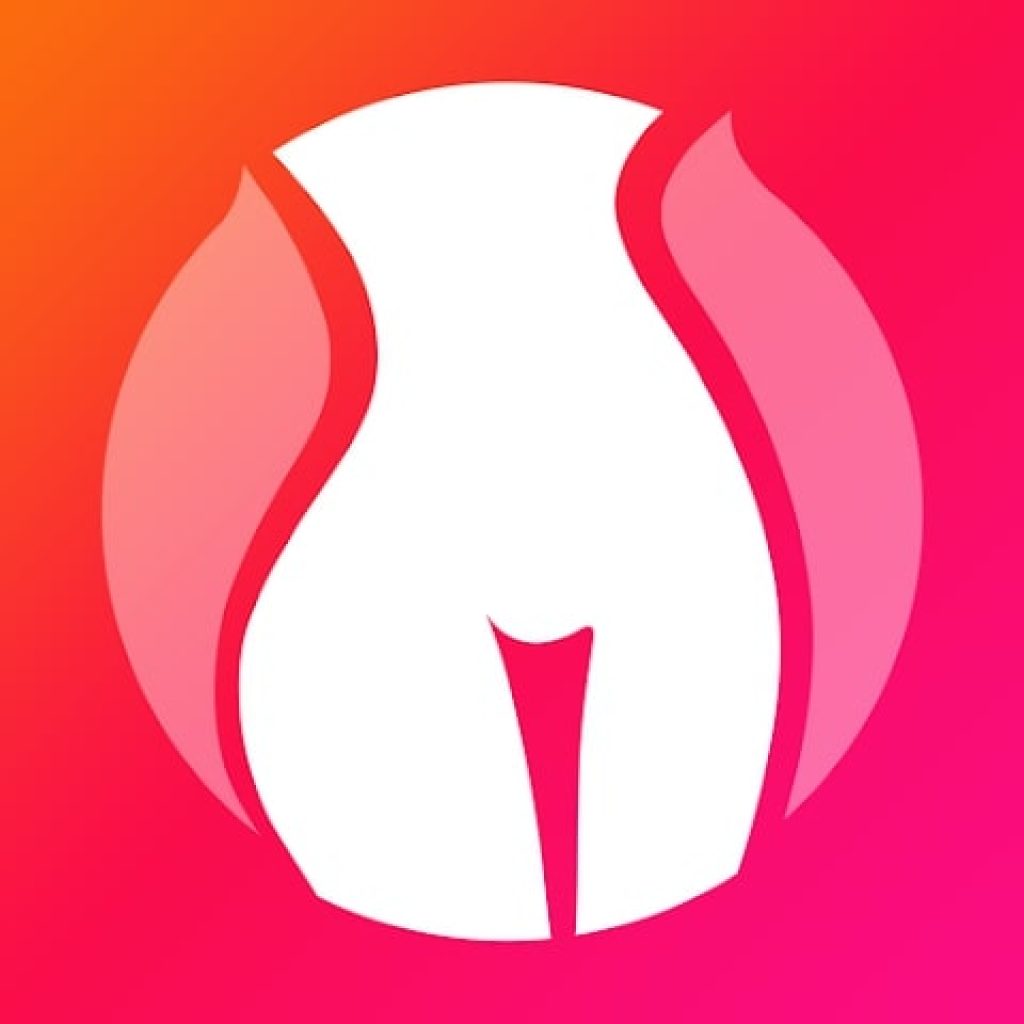 The Bodytune mobile app allows you to quickly and efficiently make figure corrections in any photo. You can safely use it to get perfect photos for dating sites, popular social networks, and blogs.
Make your body perfect in minutes. Edited photos look natural, so no one will suspect editing.
You can not only remove visual imperfections but also change the parameters of body parts. Reduce your waistline, make your buttocks tighter and firmer, and show off your abs.
You don't need any editing experience to use the app: its intuitive interface lets you get right to work. Bad angles, wrong lighting, and inappropriate dress won't ruin your photo. If you wonder how you'll look with chiseled abs or big thighs, use Bodytune on your phone.
Today's technology allows you to work on a certain body part without involving others. Lengthen your legs to feel like a real model. Use tattoo mock-ups if you've always dreamed of drawing on your body.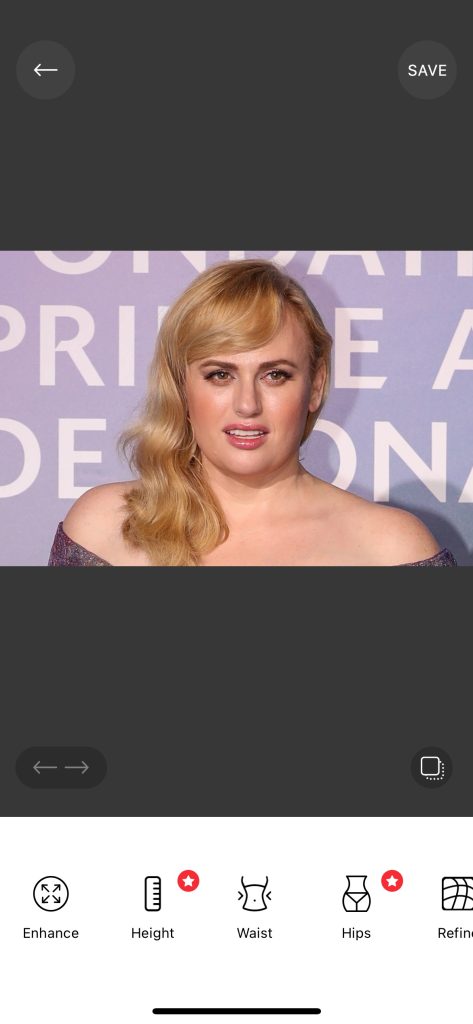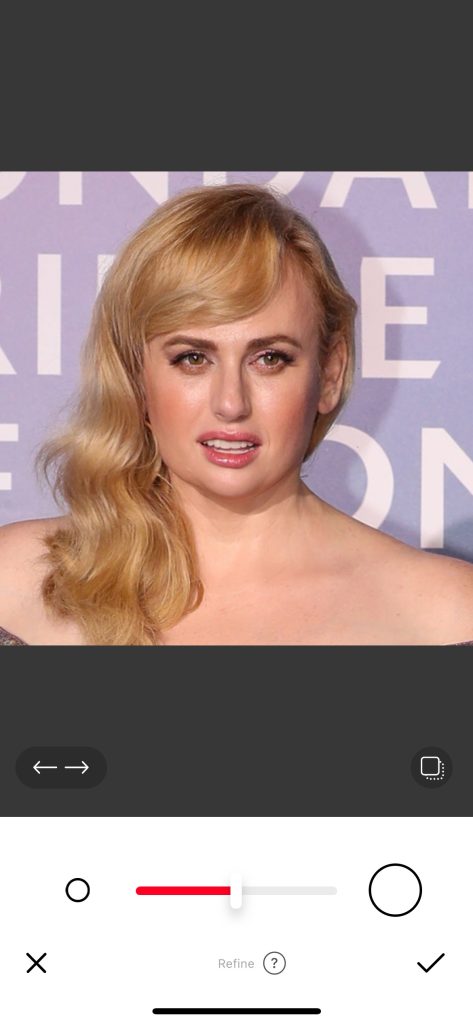 Give your body an enviable tan and remove scars, stretch marks, and blemishes. The app will easily help you make a masterpiece out of any photo.


PrettyUp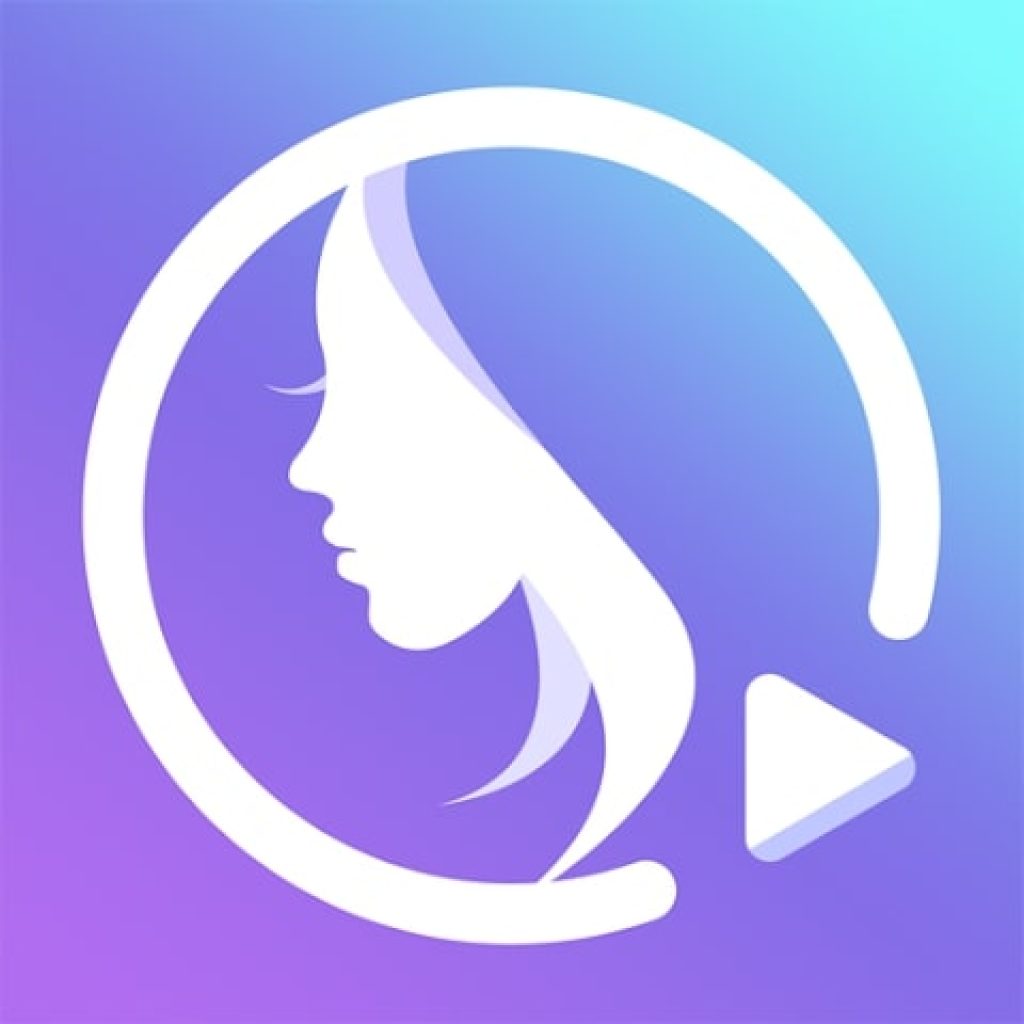 This is a useful and handy app for those who have to edit photos frequently. PrettyUp is designed to professionally edit your photos and videos.
Shoot videos and take photos the way you want. You can fix all your malfunctions, bad shots, and body imperfections in PrettyUp quickly.
With a wide range of tools, you can work in many areas at once. You'll look as natural as possible, but you won't have to worry about the smallest details anymore.
With the selfies editor, you can even out your skin tone, highlight your best features, and hide imperfections. The video editor will make your face look thin and slim all over or in separate segments. Remove bags under the eyes, puffiness, blemishes, and pimples.
Make facial skin smooth and healthy. Change the size and shape of your eyes and nose. Your snow-white smile will attract attention, and your plump lips will mesmerize and make you envious. Use brushes and colors to apply makeup: evening, provocative or natural.
Create your dream body with PrettyUp. Reduce your waist, increase the volume of your hips and change the shape of your buttocks. The app is great for showing before/after effects. You can even change your height, which only you will know.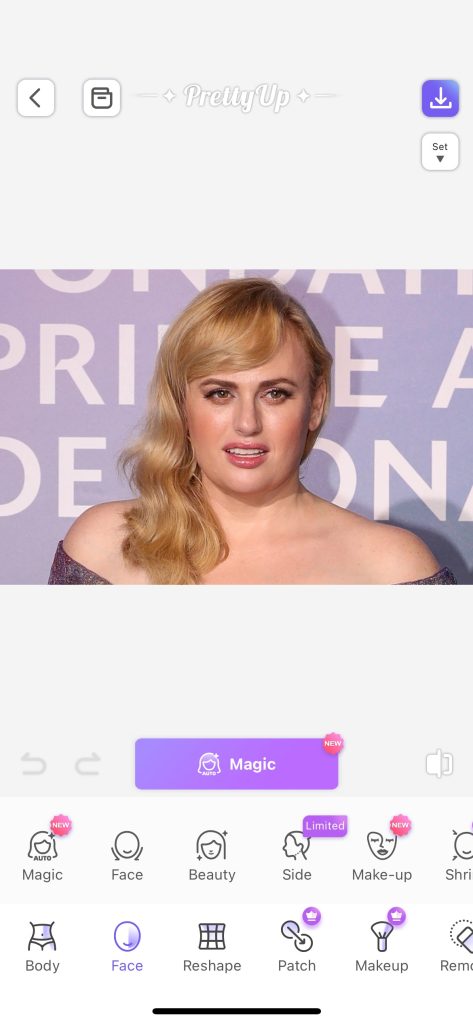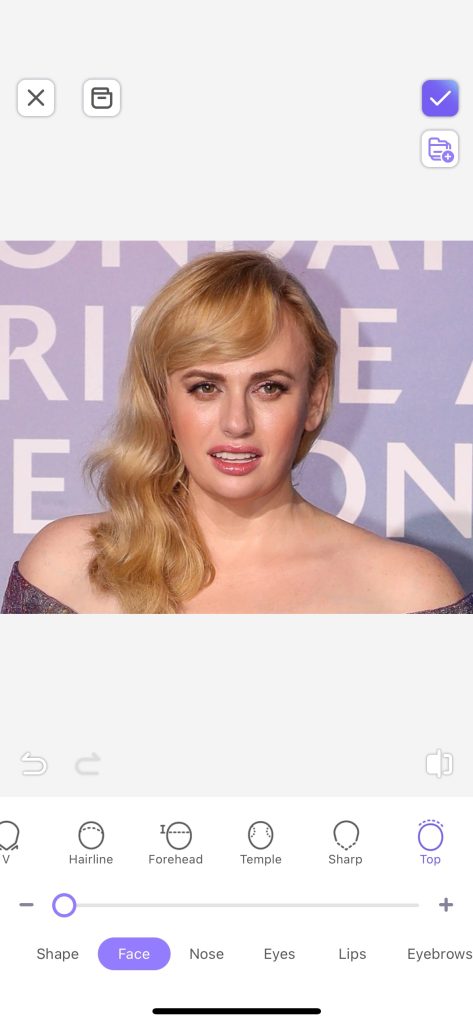 Use facial filters to get the best effect. You have more than 60 different masks at your disposal: retro, vacation, and portrait. With the PrettyUp mobile app, you can create the perfect portfolio for any purpose.


You may also like: 11 Best Apps that Make You Look Skinny
Hotune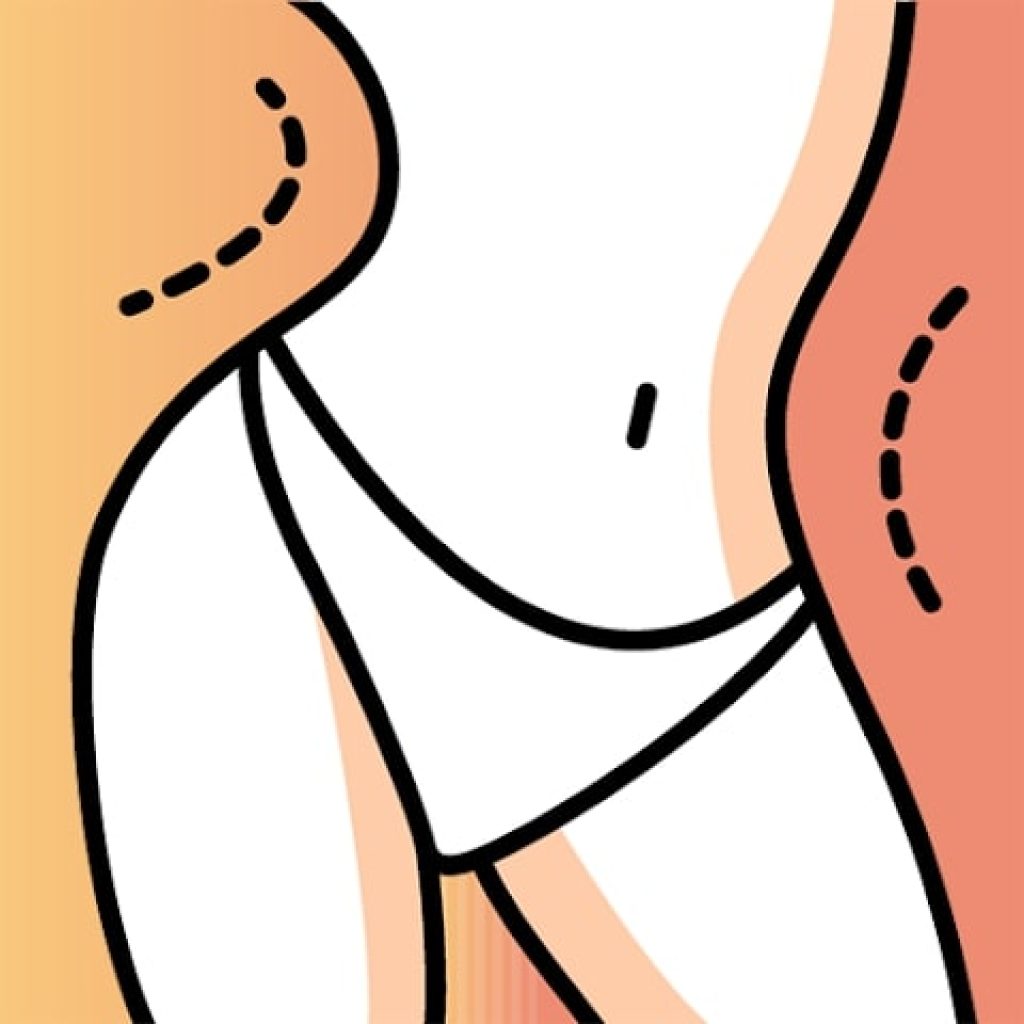 Dreaming of a slim body? Do you want a quick facelift and a slimmer face? The Hotune mobile app is perfect for this purpose.
Its simple operation makes it great for inexperienced users who do not want to spend a lot of time and effort on editing. Thanks to the app you will instantly get the effect you have been dreaming of for a long time.
The free photo editor will help create the perfect image on any of your photos. It will easily remove shooting defects such as red eyes and glare. It's up to you how thin your waistline becomes.
Enlarge your thighs, enhance the shape of your buttocks and lengthen your legs. Now you can get all six abs if you just want them. Enhance any part of your body with the Hotune.
Get a flawless face. Remove wrinkles and blackheads in one stroke. Your skin will look young and healthy again. The Face Editor will help you reshape your facial features and tighten your oval.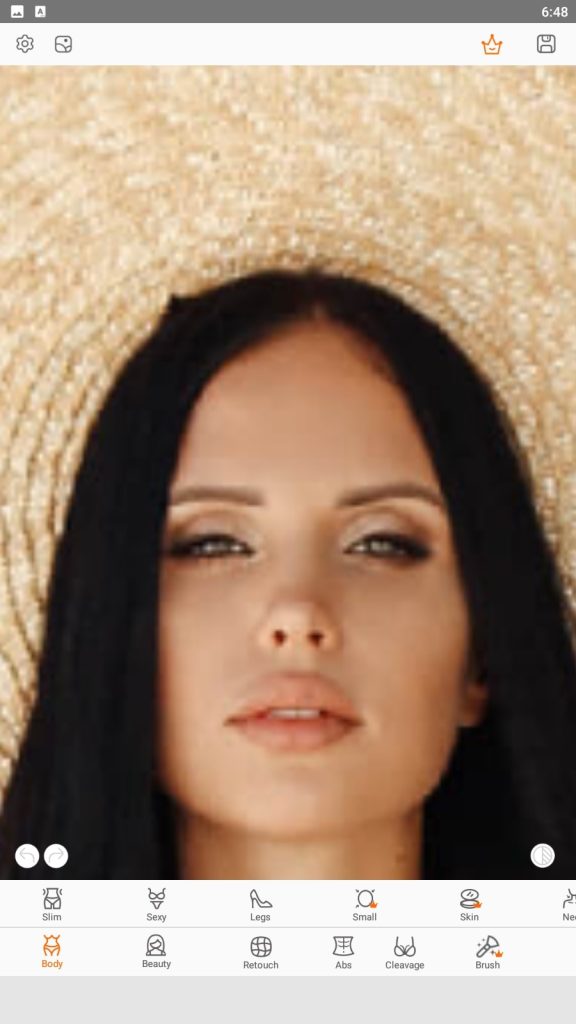 Your face will look thinner before your eyes. With Face Retouch you can resize and reshape your lips and nose. Use the Matte and Highlight options to find the perfect natural makeup look. Don't forget teeth whitening for a flawless look.

YouCam Perfect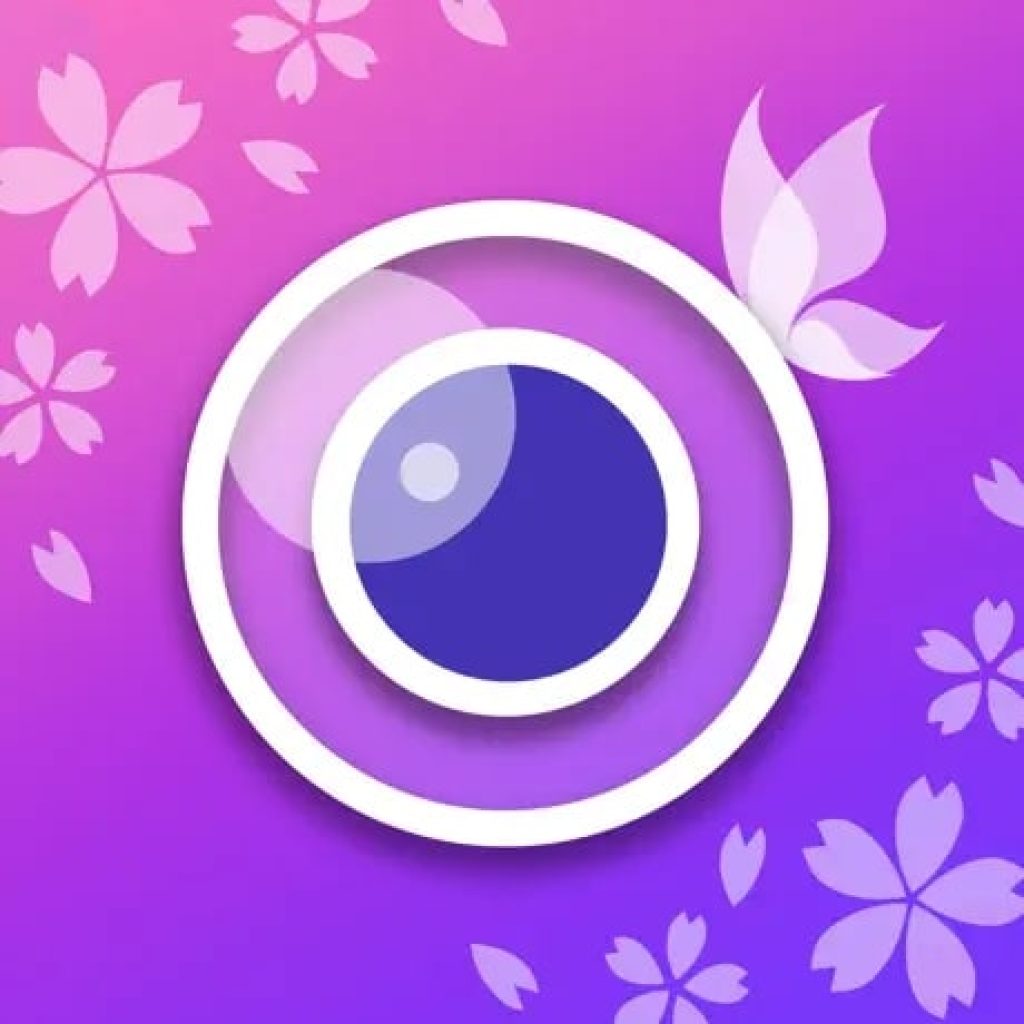 If you love bright and stylish photos, you can't do without the YouCam Perfect mobile app. Now you have a whole photo studio in your pocket, and it's absolutely free.
Get interesting and unusual photos without any financial investment. The app does not require any special skills or editing experience. Just upload a photo from the gallery or make a new one to start editing.
The resulting photos are of great quality and can be used for social networks, as a gift, or to create an album. With YouCam Perfect not only will be able to retouch a photo of any quality and complement it with unusual masks and special effects.
Get a real work of art in minutes. Create the perfect look: remove wrinkles, blemishes, and pimples with a single touch. Change the shape of your face, nose, eyes, and eyebrows. Make your face slimmer and tighter. Make your smile as white as the models.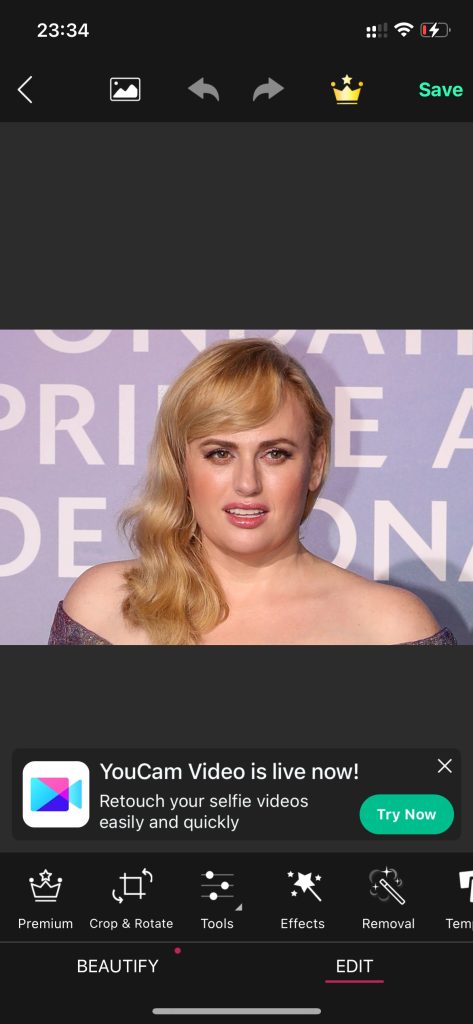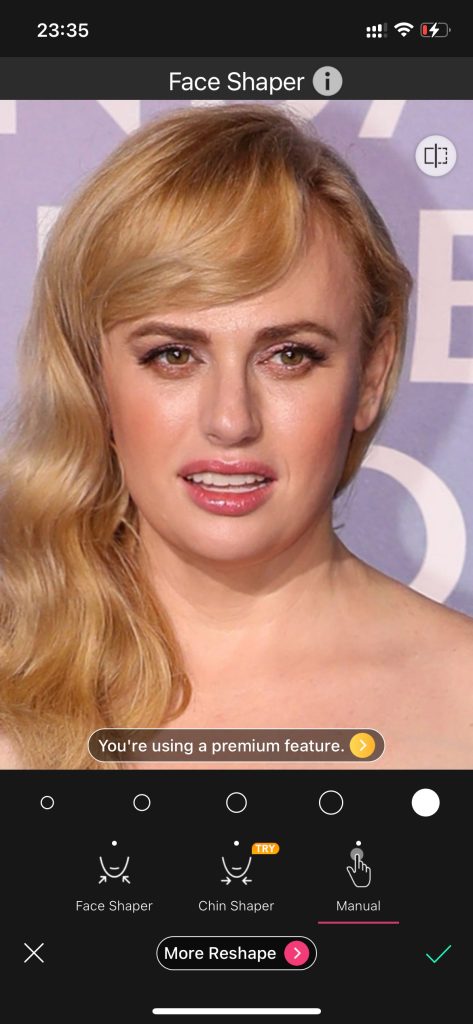 Add animated effects, and choose a nice frame and background. Use text captions and stickers. Create doubles, cut, and remove unnecessary items. Use filters to get the light and color palette you want. Add emotion to your photos with YouCam Perfect.


BeautyPlus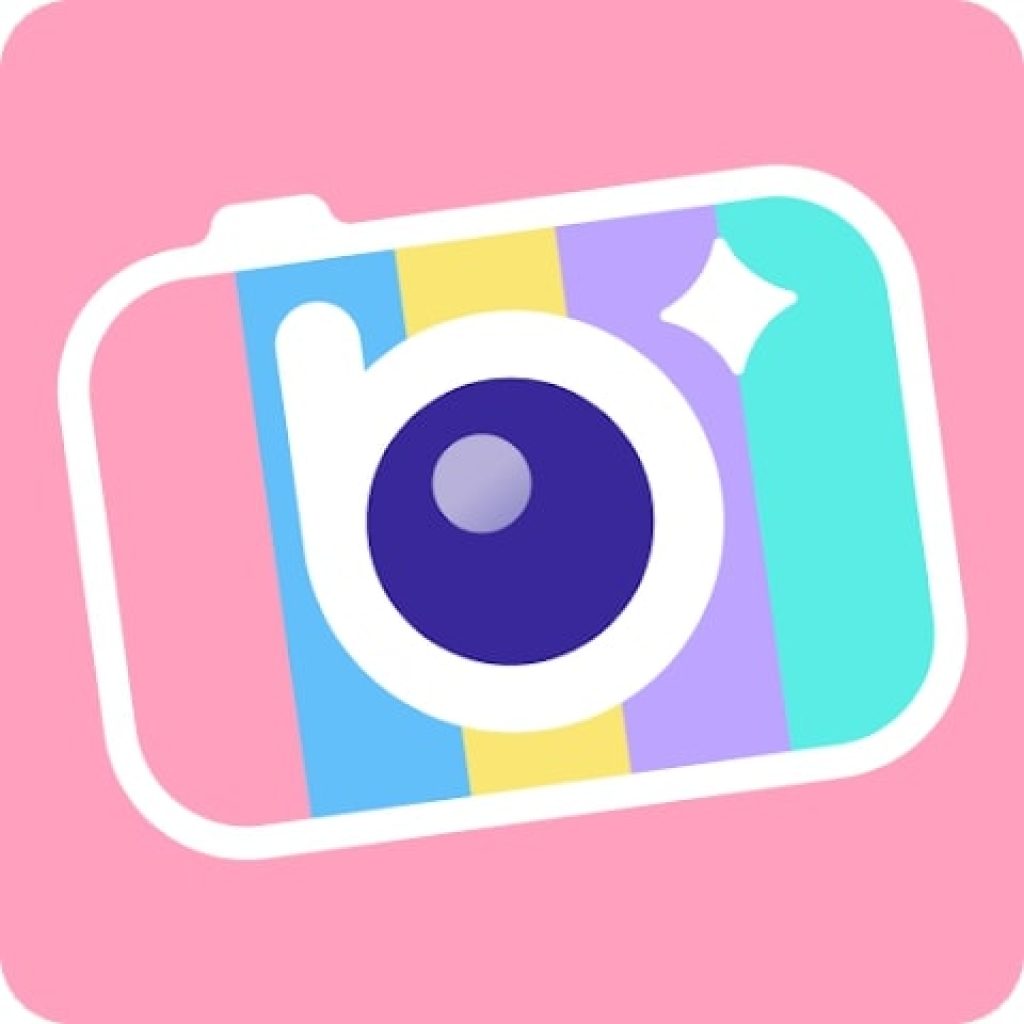 The BeautyPlus mobile app offers a huge range of useful tools for editing your selfies. Get professional photos every day in unlimited quantities.
The photo editor has a simple and clear menu, so even new users won't have any questions about the operation.
Use the HD camera mode to take high-quality photos right away. Retouching tools are essential for creating the perfect image. Remove all the imperfections on your face: reduce pores, and erase scars, blemishes, and pimples.
Even the deepest wrinkles will disappear without a trace. Improve the shape of your face: make it slimmer and tighter. Your lips will look plump and your eyebrows will get a new shape.
The beauty cam allows you to create the most striking and unforgettable images. Use makeup to create your most natural-looking appearance. Cute stickers will help you with this.
Use the editor mode to improve the composition and colors of your photos. Just one touch removes objects, changes the background, and creates a blur effect. Create collages and vintage-inspired photos.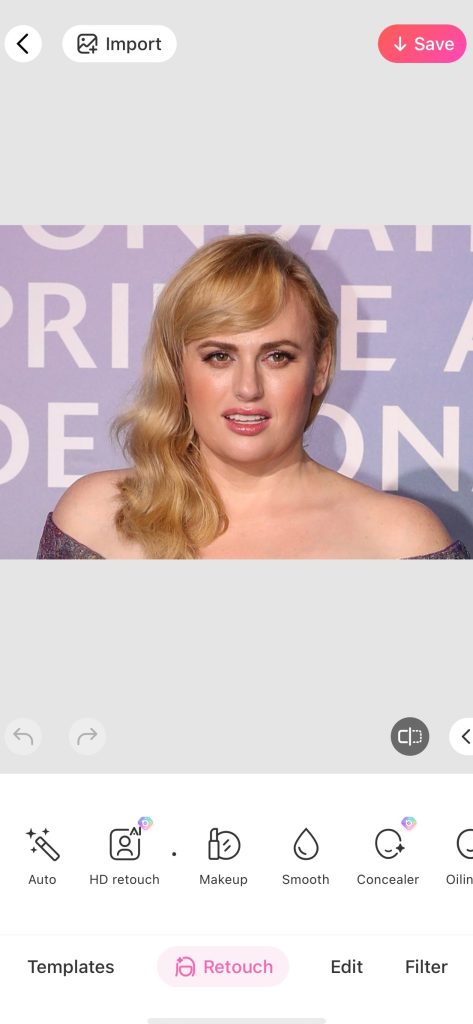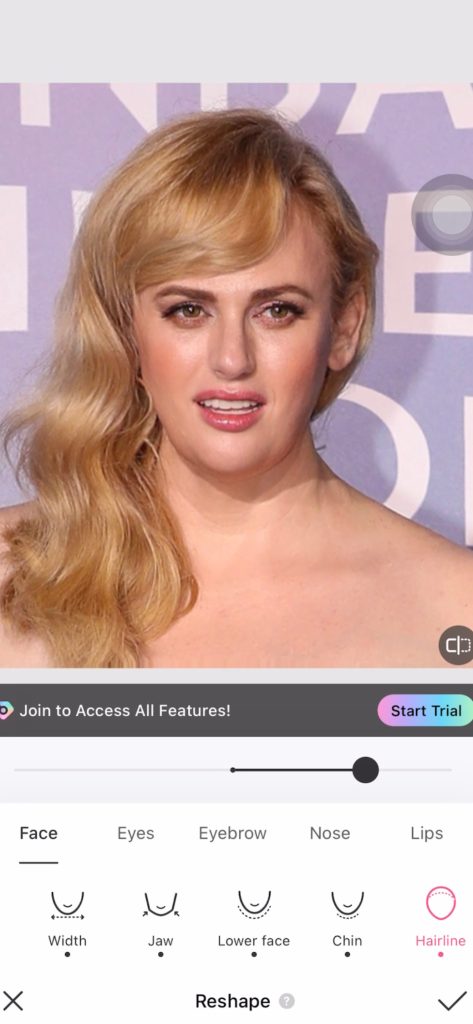 BeautyPlus has a wide range of special effects. You can add calligraphic lettering or create a text bubble. A huge number of stickers and masks will help to create the desired atmosphere. Everything to make your photos unforgettable is collected in one app.


Facetune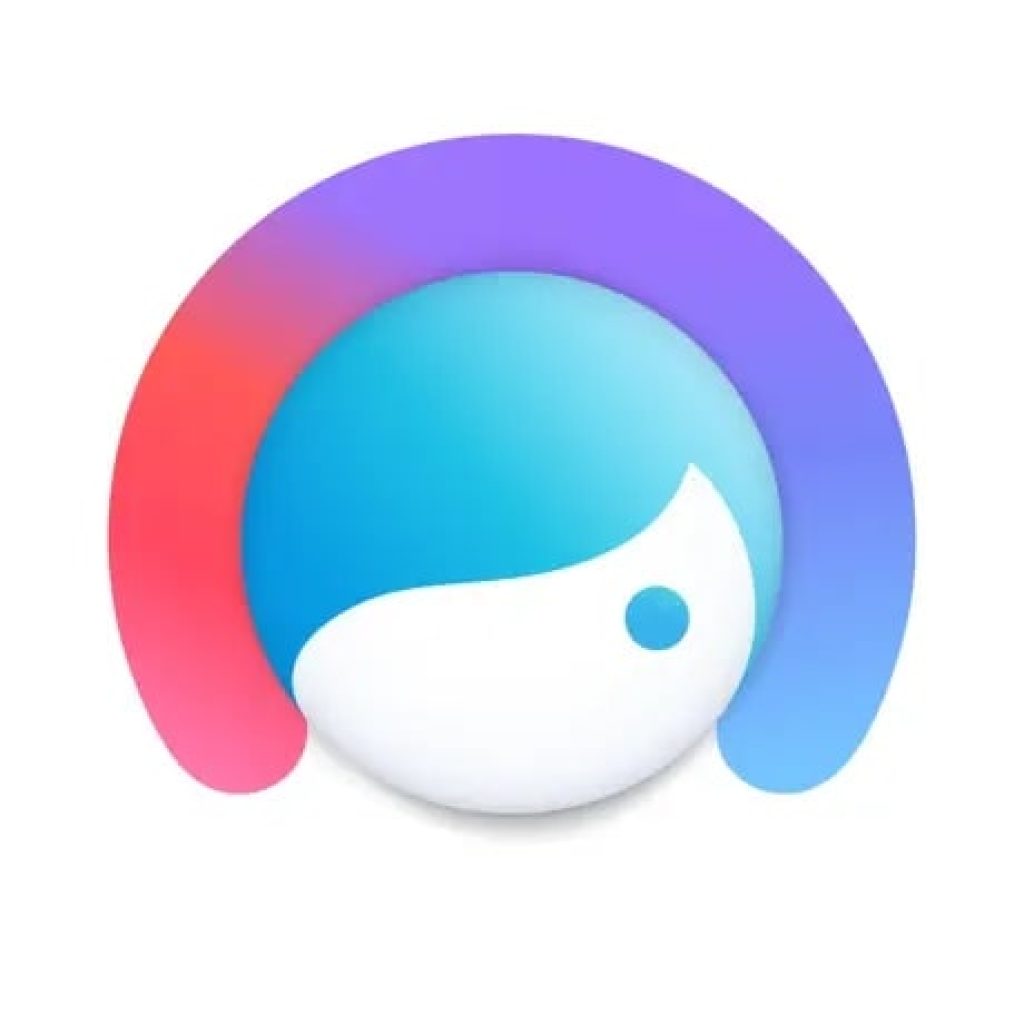 The perfect photo and video editor Facetune will help you create a unique portfolio and attract the attention of your social media followers.
Masks and filters allow you to automate the editing process. Using this option you get the desired result in seconds. You can manually enhance your photos and videos using a wide range of tools.
This editor will speed up your photo processing several times faster. Use the selected effect on one segment and apply it to the whole file. Enhance your look, create a magical atmosphere, and get rave reviews of the work done.
Facetune lets you hide all the imperfections of your face with a few taps. Improve your complexion and shape, let your eyes shine and your lips smile. You will be able to remove all wrinkles, rashes, and bags under your eyes.
Change the oval of your face, and make it slimmer and more refined. Whiten your teeth, and change the shape of your nose, eyebrows, and cheekbones. Extend your eyelashes and use makeup tools. Stress your virtues and hide your flaws without a trace.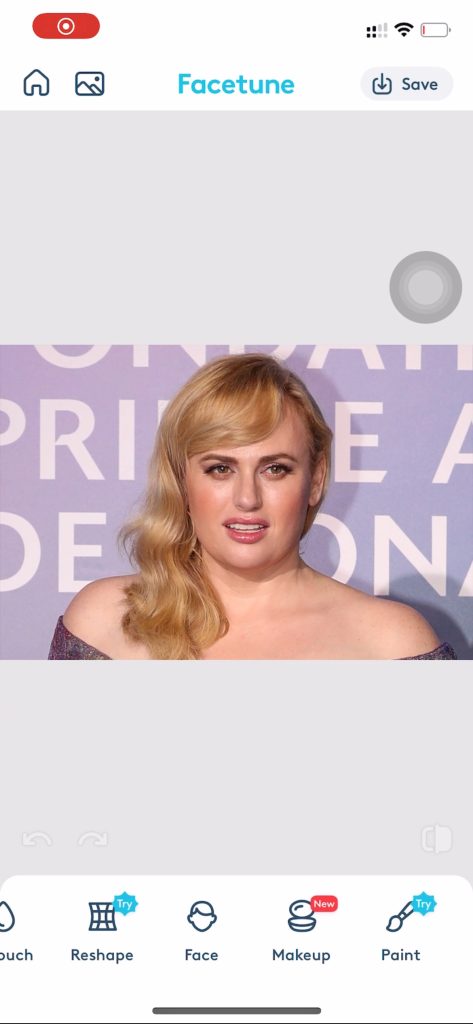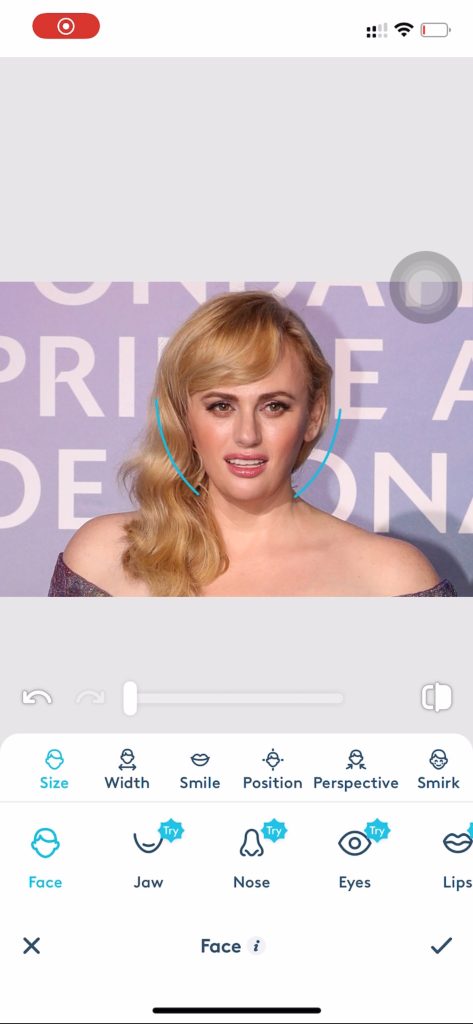 Create unusual compositions, play with color palettes and use all kinds of masks and special effects. With Facetune your photogenic personality doesn't matter.


You may also like: 15 Best Acne Removing Apps for Android & iOS
FitPix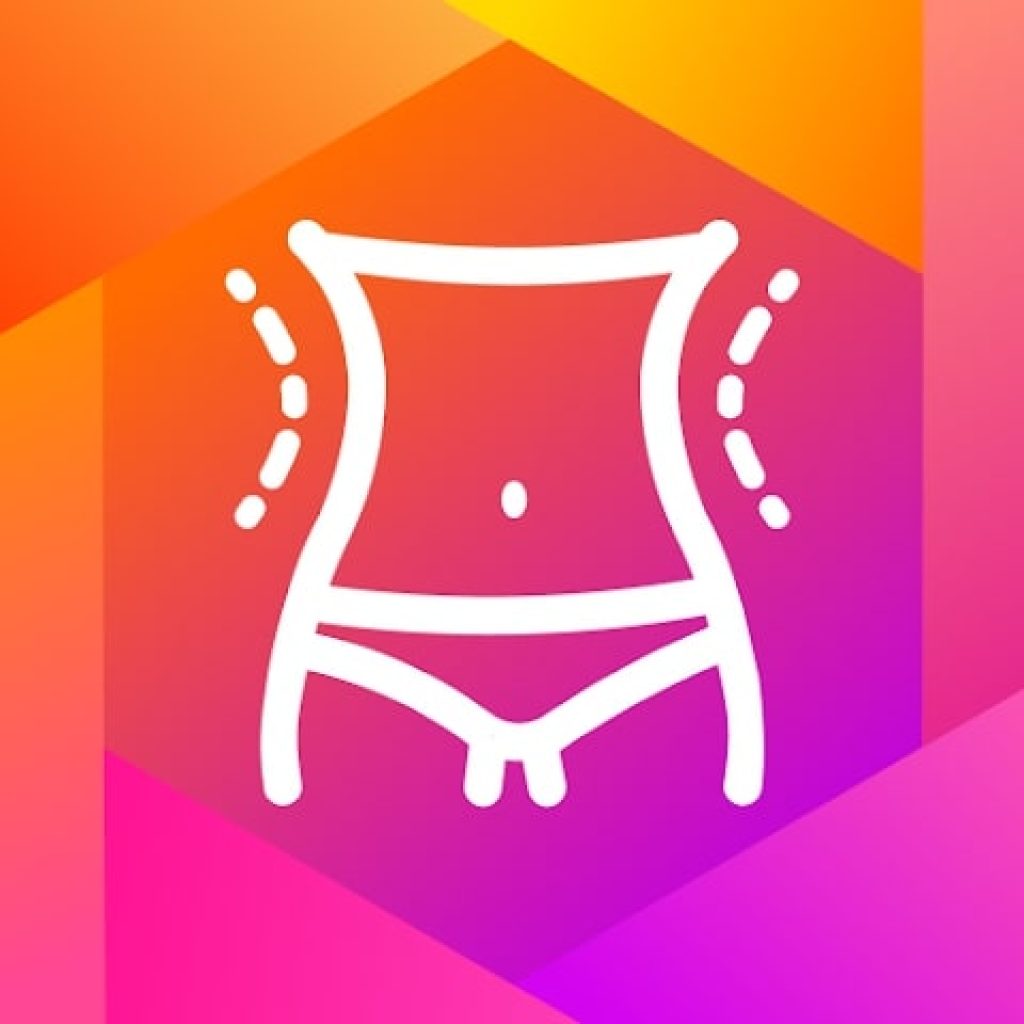 Fitpix photo editor will help you quickly and efficiently create the perfect photo for any purpose. Use a large set of editing tools to get perfect and natural results. It will make all your chic body dreams come true.
Now you don't have to worry about extra pounds and skin imperfections. Your body will get a perfect shape in just a few seconds.
Create the right size breasts, and make your legs the optimal length. Add as many cubes to your abs as you want. Improve the shape of your thighs and buttocks. All effects work softly and discreetly to make your photos look natural.
This face editor will help you get the perfect color and shape of your face without any problems. Work in automatic mode or edit body parts yourself. Your face has never been so thin and flawless.
Drop extra pounds at the touch of a button, remove years of wrinkles, and hide pores and pimples. Change your hair color and experiment with hairstyles. Get white, straight teeth with no effort.
Remove unnecessary objects, cut, and move people around. Create full collages using popular special effects. Choose one of the suggested frames, and add captions and stickers.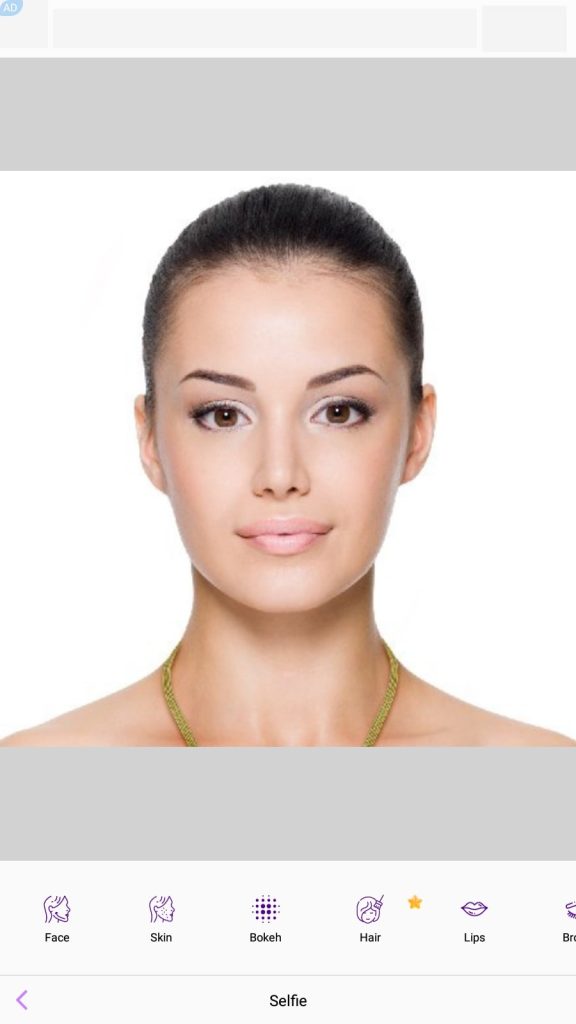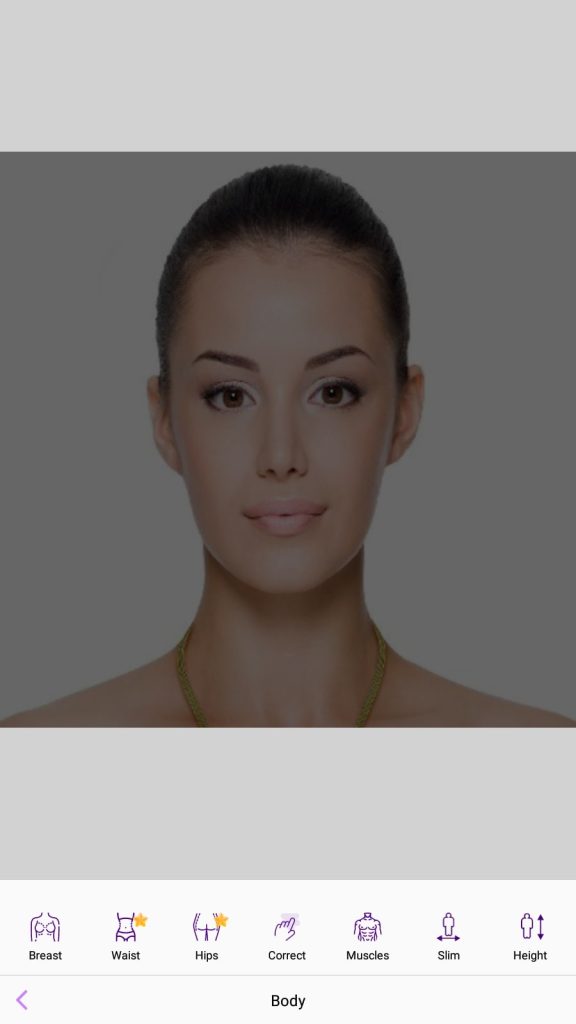 Use one of the suggested templates for the background or create your own. With Fitpix you get professional photos quickly and absolutely free.