Do you know the exact date, time, and even the location of your birth? This information can forecast future fate. A Kundli forecast is based on the Vedic Astrology System. It is lots of charts with the positions of planets. You can get to know your inclinations, inner character, and personality.
The Kundli shows your approximate history, present, and times to come. Are you afraid of finding out the future? Read Kundli and prepare for some events. You don't need to go to the astrologist or to pay money. We have created a list of the best free Kundli apps.
These apps have additional information not only for you but for any of your friends, family members, and loved ones. Predict their fate and warn them about future situations. Plus, Kundli is a perfect guide to make your life better.
AstroSage Kundli : Astrology
Let's begin our list with AstroSage. It is a grand app with lots of astrology tools. Enter the data about your birth and the app will prepare all predictions. Ask astrologists about everything you want. The answers are fast and detailed. Plus, the astrologist can give you different horoscopes.
There are dozens of predictions. Try daily, weekly, yearly horoscopes or future, past, match, marriage, birthday, and others. Check the meaning of your birth date using various horoscope methods. The app allows you to get PDF with full prediction information.
Do you know your Moon sign? It is also the way to predict the future. Check the Moon sign match with your partner. Moreover, the app teaches creating horoscopes. You can learn to read starts and constellations. Watch tutorials and become an astrology master.
You will learn the influence of the planets on each other as well as their effect on humans. Open the calendar to know the upcoming Kundli events. Add your fav prediction in one place. Just touch the heart button to create the Favorite list.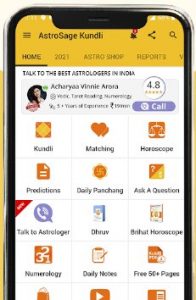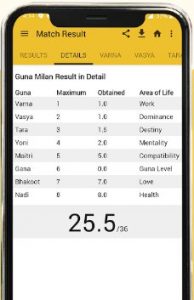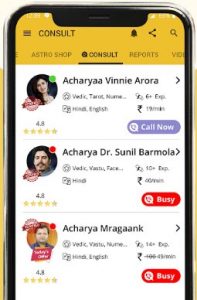 Allow access to GPS to get more horoscopes. If the app knows your position then it shows you the location charts and tables with current predictions. Change the interface style in the settings. There are 2 styles – North and South Indian.
Save all charts to Cloud to have quick access. Star map shows the full information about all predictions. Not anyone can read it. If you are just learning to understand star maps try double touching to see degrees.
The biggest advantage of the app is a calculator of predictions. Check the compatibility with your loved one or friends. Send them the results not leaving the app.
AstroSage is the largest Kundli app with more than 10 million users all over the world.
You may also like: 15 Best Horoscope Apps for Android & iOS
Kundali: Horoscope & Rashifal
Luckily for you, this app will give you a personal Kundli horoscope. Moreover, it supported not only English but Hindi. It is a great way to learn it. The app will prompt you to enter data such as name, date, gender, time, and location of birth.
This information is important while creating a personal Kundli forecast. Plus, this data can be useful in standard, Indian, and Vedic horoscopes. Get notifications about new predictions. Go to the app's settings and choose the period of notifications.
There are tens of forecasts. Do you want to know about your future job? Open the career chart. If you want to find out everything about love happiness then try love charts. Save them to have quick access at any moment.
It is now a secret that planets influence our life. This app can give you full information about the movements of planets. Learn planetary patron and its interaction with your destiny.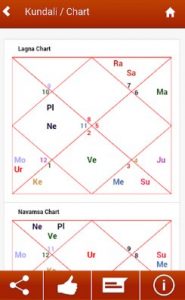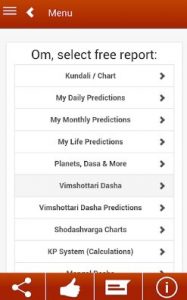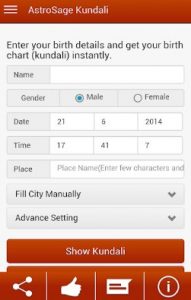 The smart prediction system can analyze the current astrology data and create horoscopes. Some charts are important to have. So, don't spend the memory of the phone. The app can be connected to the Cloud.
The abilities of the app are huge. Try it and enjoy reading lots of different horoscopes. There are most of the popular Indian prediction schools in the app.
Plus, you can get to know the lucky gem, metal, plants, animals, and so on. Have you ever thought about the impact of these lucky things on your life? Pay attention to them next time and all predictions become true.
Kundli Software
The app shows you all Kundli birth tables with a detailed description. Get an everyday horoscope about any part of your life. Kundli predicts the future. You can avoid some actions to make your life better.
Enter the date of birth and wait till the app calculates numbers. Moreover, you can find out a predisposition to alcohol, diseases, hidden character traits, and much more. The app supports English and some Oriental languages.
There are more than 40 different forecasts from many cultures. Some of them have opposite meanings. Open planet charts and try to read them. If you don't have enough astrology knowledge then learn the information in articles. The app has dozens of educational resources.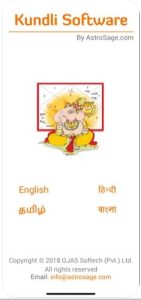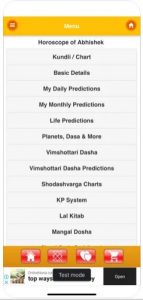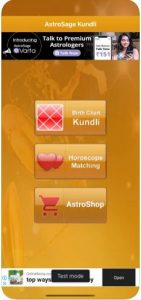 Love is a perfect feeling especially with the person that entirely matches you. Check the match with your boyfriend or girlfriends. Enter your information and the app shows you charts and character comparisons.
The horoscope tells us that every zodiac sign has special metal or gem. The app has an online shop. You can buy protective amulets and things that bring good luck to your Kundli zodiac sign.
The app will be to the liking of lovers of Indian culture. Thousand of astrological teachings are waiting for your study.
Kundli – Free Horoscope
Vedic methods of forecasts are one of the most accurate in the world. It was tested for generations. The app will send you daily and weekly predictions. Kundli numerology helps you to know yourself better. Read your character, analyze the past and the future.
The app also shows your horoscope animal and gem. It is a powerful tool to control yourself. Sometimes, we don't even think about the energy we have inside. Moreover, there is a lot of daily weather, sun, and moon information. You will always know the time of sunset, sunrise, and moon phases.
Undoubtedly. the gems are a powerful source of energy. Choose the gem that fits your zodiac sign. Read all advantages of having this gem. Every deity in Indian mythology had special gems. Get them to feel zodiac power.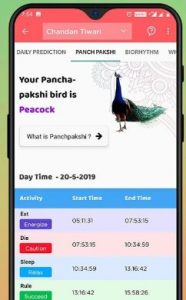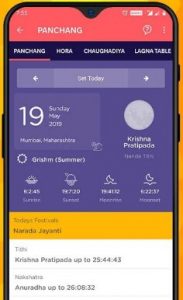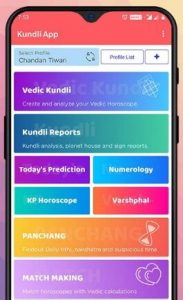 There are more than 20 unique Kundli tables and charts. Learn periods of your life and be prepared for ane problem. The interface is user-friendly. All icons and menus are well visible. The app remembers your preferences and makes good forecast recommendations.
We won't itemize the whole list of the forecasts of the app. Download it and explore hundreds of predictions.
Numerology | Life Guidance
Life path is a mysterious thing that everyone wants to know. Calculate the prediction of all parts of your life using the Kundli horoscope. This app can give a detailed report. Just enter the data. It takes only a few seconds to calculate the life path.
It is not a secret, that you can change your future. Be aware of all danger with Kundli's predictions. The app study letters in your name and create the character overview. You will know the strong and weak parts of your character. Change them to become a better person.
Get a daily horoscope and be prepared for any unexpected events. Sometimes. is better to listen to the prediction because it is based on the Vedic planetary teachings. Plus, read monthly and yearly predictions for your zodiac sign.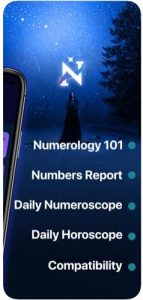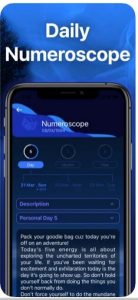 Do you know that every person has compatibility? Our birth numbers influence our behavior. Calculate the Kundli compatibility with your friends and partner. Maybe, you need to get rid of this relationship.
Find out the desire number to understand the needs of your heart and soul. The tools of the application are various. Thousands of horoscopes and interesting discoveries about your soul are waiting for you.
Find out the lucky number and stone. This will help you gain luck. Kundli is not just a horoscope, it is also a way to understand yourself and open up new powers for life.
You may also like: 11 Best love horoscope apps for Android & iOS
AstroVeda – My Horoscope & Astrology
The next app is different from others on our list. Try to ask Kundli guru any question and get the prediction. The question can be 300 characters long. The daily horoscope describes every part of your life. Plus, it contains some tips to make your day better.
Retrograde planets greatly affect us. The app will notify you about all retrograde movements, eclipses, and other planetary phenomena. You will receive detailed information and instructions on what you can or can't do these days.
The app has a large calendar with the dates of all planetary phenomena. Astro Veda will tell you everything about your Star character. You can find out your lucky number. Use it for important moments in your life and then luck will be on your side.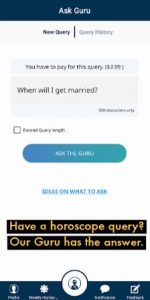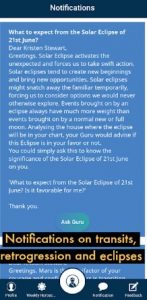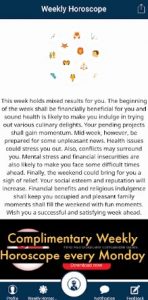 You can also find out your lucky gem and read the natal chart. The app has a huge number of Kundli horoscopes tools. The date search function helps you find a soul mate nearby.
The design of the app is simple but multifunctional. You can see the horoscope with special notes. The natal chart is designed for convenient non-professional reading. If you are confused by your life, then read the Kundli quotes. They will undoubtedly help you get out of a difficult situation.
Numerology & Daily Horoscope
Kundli numerology can tell you unexpected things. It needs to be said, that numbers can help us to know ourselves better. Enter the date of birth and wait until the app creates the Kundli characteristics. The birth number will tell you about your life position concerning other people.
Moreover, Kundli's wealth way teaches you to spend your free time correctly and avoid useless actions. Love is always the first in our lives. Check the match with your loved one and find out everything that will be in your mutual way.
Another thing that makes this app cool is the Kundli health and career ways. Get the full report of the best jobs for Kundli numbers. Try to change the way you think by reading Kundli's articles.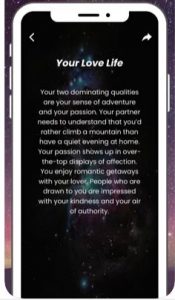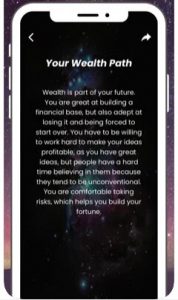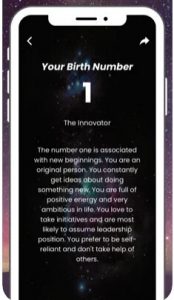 What's more? An exclusive description of the fashion number is waiting for you. The app advises you on the most fashionable dresses and clothes. Plus, you will know the right colors and materials.
The most awesome thing about the app is the Kundli numerology of hidden talents. You will be able to find out what talents are hidden in you and how to develop them correctly.
JyotishApp – Astrology Jyotish
The next app is a perfect astrology guide with lots of tools. It generates Kundli forecasts using tables and charts. Of course, the app shows you a detailed description of all charts. Use this app as an astrologist. Save predictions in PDF format and send them to your friends and clients.
Along with that, it has dozens of different Indian predictions. See the current positions of planets and read their meanings. At first glance, this may seem complicated, but the application will teach you to read all the charts and charts. Moreover, you can adjust charts to see only what you need.
Study the strength of the planets and zodiac signs. Every day is different so you can have a few tips to behave according to the Kundli predictions. A small addition – the times of sunset and sunrise, as well as lunar cycles.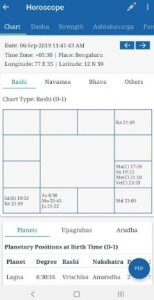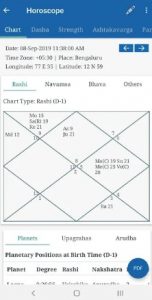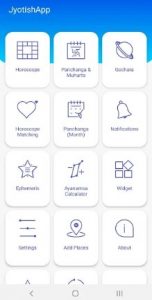 Set notifications to be aware of any lunar or solar events. Choose the time of a daily horoscope. Ephemeris teaches you to understand the positions of planets and their influence on you.
Plus, you can add widgets on the home screen and the forecasts will always be at hand. What is the best part of the app? There are no ads at all. If you are an astrologist then this app is exactly what you need.
You may also like: How To Know My Future app review
Numerus – Numerology app
Kundli and numerology have an inextricable connection. The Kundli study is based on numbers. This app opens secret Kundli knowledge. Therewith, you can get full information about your personality, character, and even future love. Enter your first and last name and don't forget about the date of birth.
The app calculates numbers of your life and creates a report with a description. You will find out the cosmic plan and can follow or change it. Along with the previous apps, this is a cool tool to know yourself better.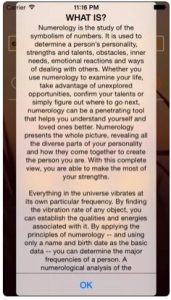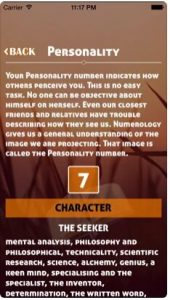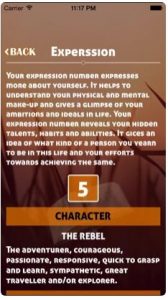 The design of the app is user-friendly. It is like an e-book of your life. Try to know your destiny number and read the Kundli description. And one more thing about the app – it takes only 5.2MB. So, you can use it even if you have a little space.
Midheaven: Daily Zodiac horoscope & Moon calendar
Frankly speaking, this app is a must-have for anyone interested in astrology. It is full of forecasts. Choose your zodiac sign and get daily predictions. Explore your natal charts. The app shows you the locations of the planets at the time you were born.
There are also Kundli predictions in the app. It helps you to identify your inner character and abilities. Plus, the app has a lunar calendar. Read a detailed description of the influence of the moon on your body and behavior.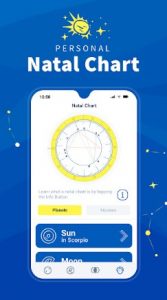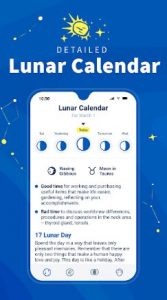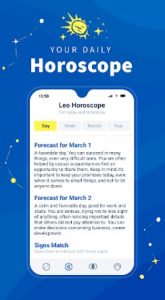 The interface is modern and intuitive. Another thing that makes this game awesome is easy to read text. And finally, the biggest advantage of the app is the support of the LGBT + community. You will be able to select the same gender to check compatibility.
Astro Horoscopy & Tell Fortune
This app can become your astrologist. Lots of features are waiting for you. Kundli horoscope can tell you all about career, children, family, and even future. Check the horoscope for tomorrow and be ready for any problem.
If you want to know more, ask Kundli guru. You will receive an immediate answer. Moreover, you will get a personal horoscope for a month and a year. Every zodiac sign has a different food predisposition. Find out what food is good for your astrological heath and what food is bad.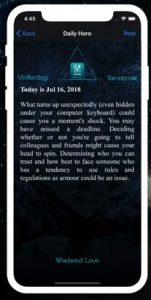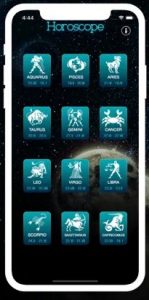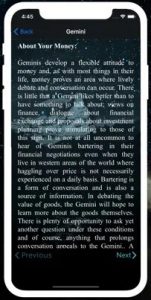 The app has a nice dark design with easily readable text. Open the main menu to find your sing, Read the Kundli characteristic of it.
It is not a secret that the stars influence our life. Check your compatibility with friends or with a soul mate. You will be able to understand more about the further development of your relationship.
What part of the relationship should be worked out? What problems you can work on? Kundli horoscope will help you direct your relationships in the right direction
You may also like: 11 Best moon phase calendar apps for Android & iOS