Each person's voice is unique and has a different timbre. If you are engaged in vocal training, you know how important it is to consider the vocal range. This factor helps you to sing the right note without straining your vocal cords or feeling uncomfortable.
These free vocal range calculator apps for Android & iOS will help you. Go through their features in this review.
Vocal Image: AI Voice Coach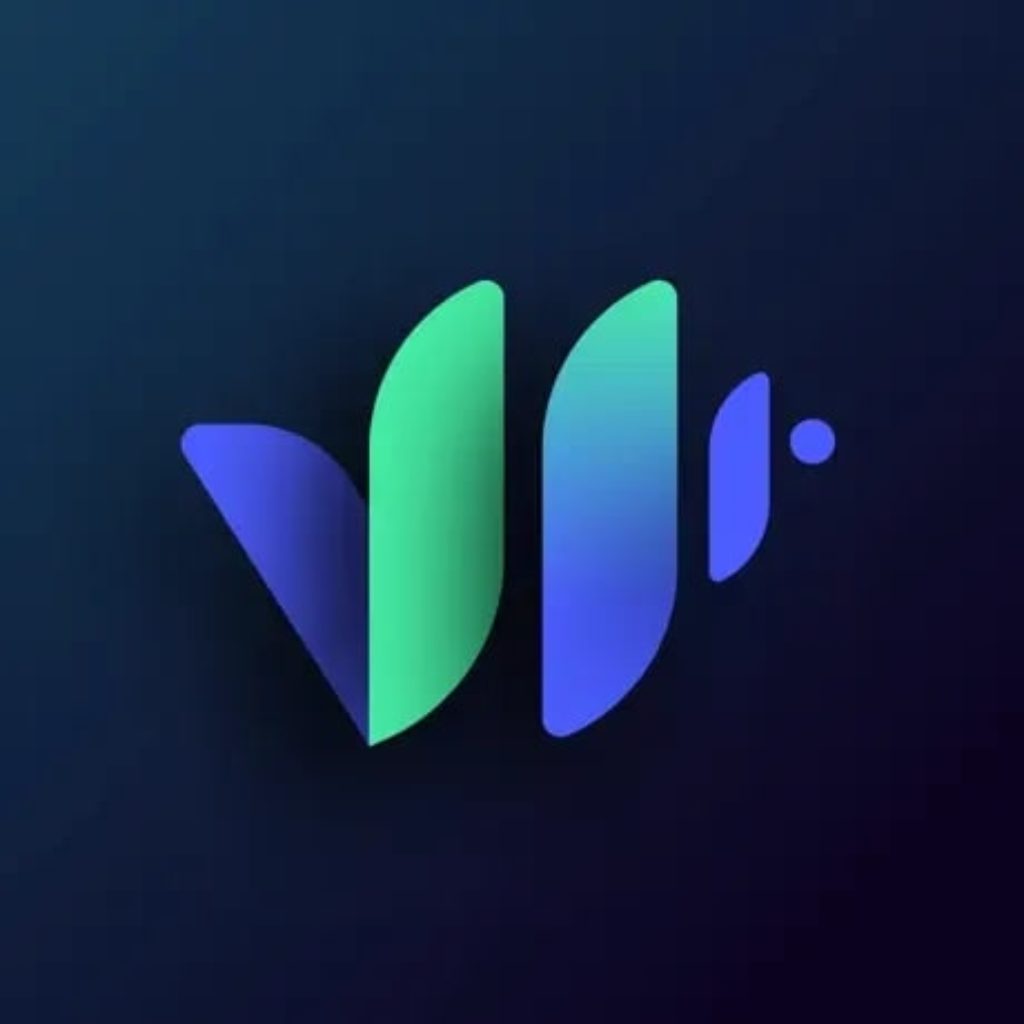 Vocal Image is an app for voice and music training. You can even practice your pronunciation here.
Besides, the app is powered by artificial intelligence algorithms, so it can assess your voice and give you tips on how to improve your vocal skills.
There's also a wealth of tutorials in the app to help you develop your vocal and musical skills. You can get courses, training, tutorials, and more here.
The app is updated every week, so you can only see fresh and relevant content. The app has the simplest and most interesting interface, making it accessible to a wide audience. It can easily be used by both beginners and professionals in the field of music.
Here you can train your voice with support and tips. Every day you will receive instructional lessons. To get a rating for your voice, you'll record it into a microphone and add it to the app. In just a few minutes, you'll see a score with a scale and signature.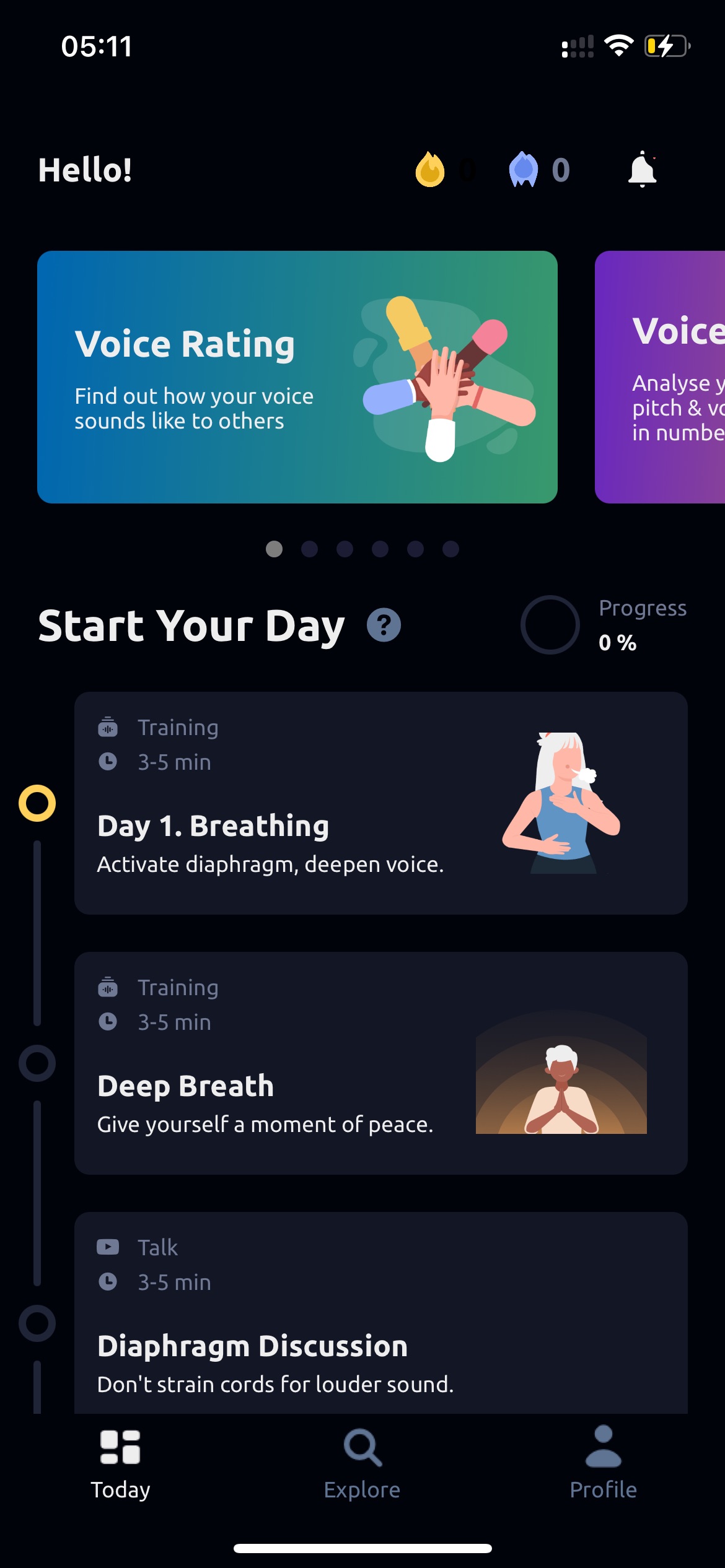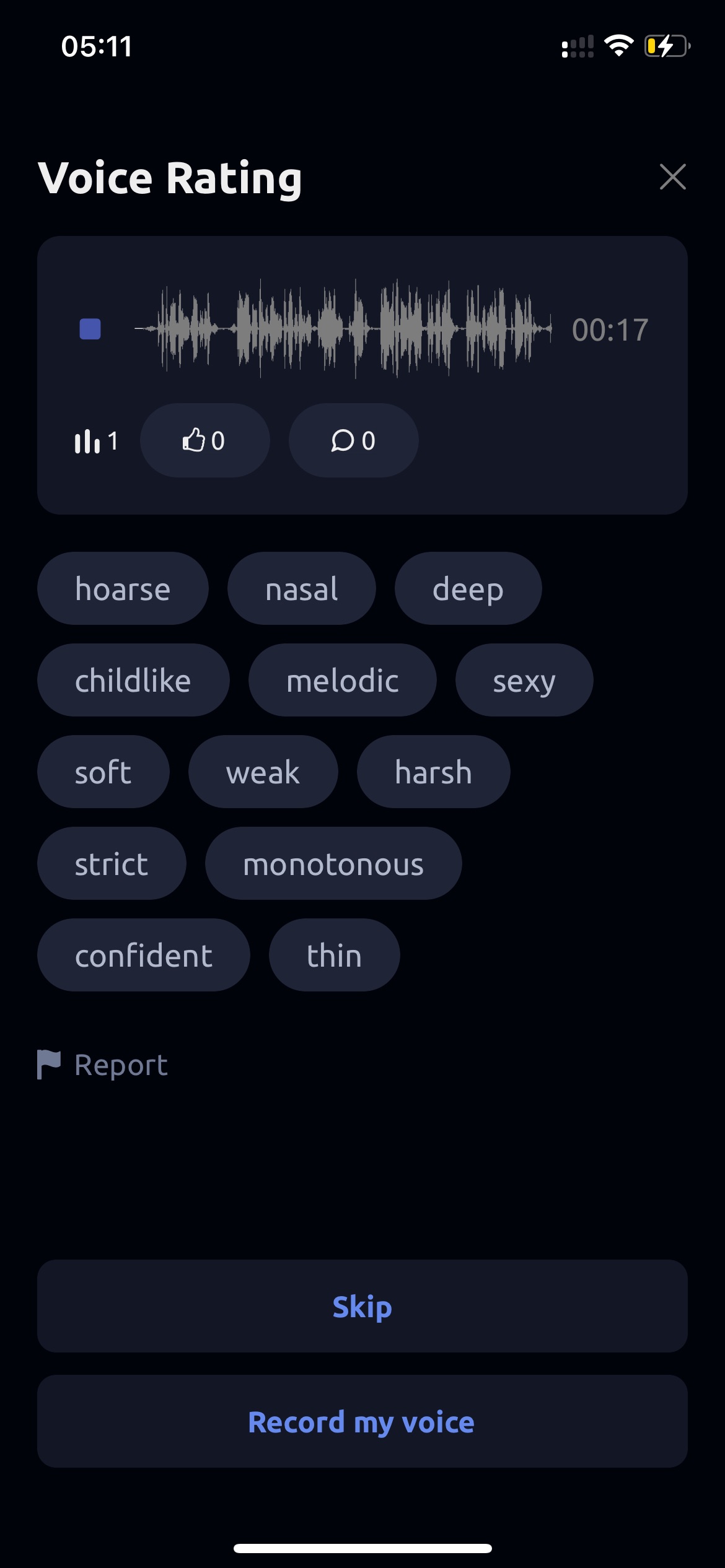 You'll be able to see the score from an expert and get personalized recommendations for developing your vocal and musical skills. The app has a fairly simple and accessible interface, so you can easily learn how to use it, even if you haven't had any experience with it before.


You may also like: 11 Best Apps that Improve Your Singing Voice (Android & iOS)
Learn to Sing – Sing Sharp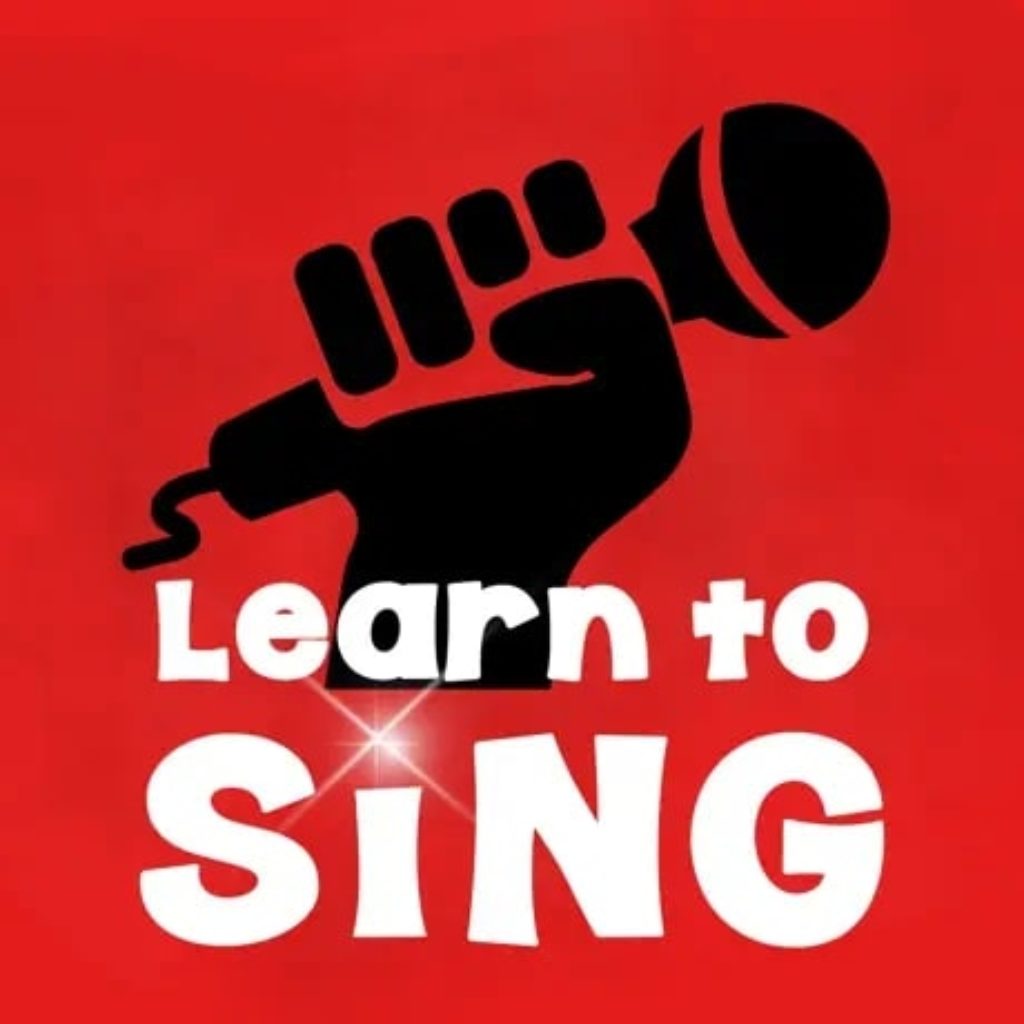 Sing Sharp is a unique music app designed for anyone who wants to develop their vocal skills and improve their singing. With the help of this app, you can learn to sing professionally and cleanly.
This app allows users to improve their singing and develop their vocal abilities with the help of an educational program and special training lessons.
You no longer need to spend time and money on visiting expensive vocal coaches or singing schools. The app offers all the tools and features you need to practice and improve your voice at a professional level.
Sing Sharp can also test your voice by recording and analyzing it. It gives you detailed information about the tone, pitch, and strength of your voice. This will help you understand where you have problems and focus on them when practicing.
The program also provides a variety of exercises to practice your vocals, including range, note control, and voice stability. These exercises are designed by professional singers, so they will help you develop your vocal skills and achieve a more accurate and beautiful sound.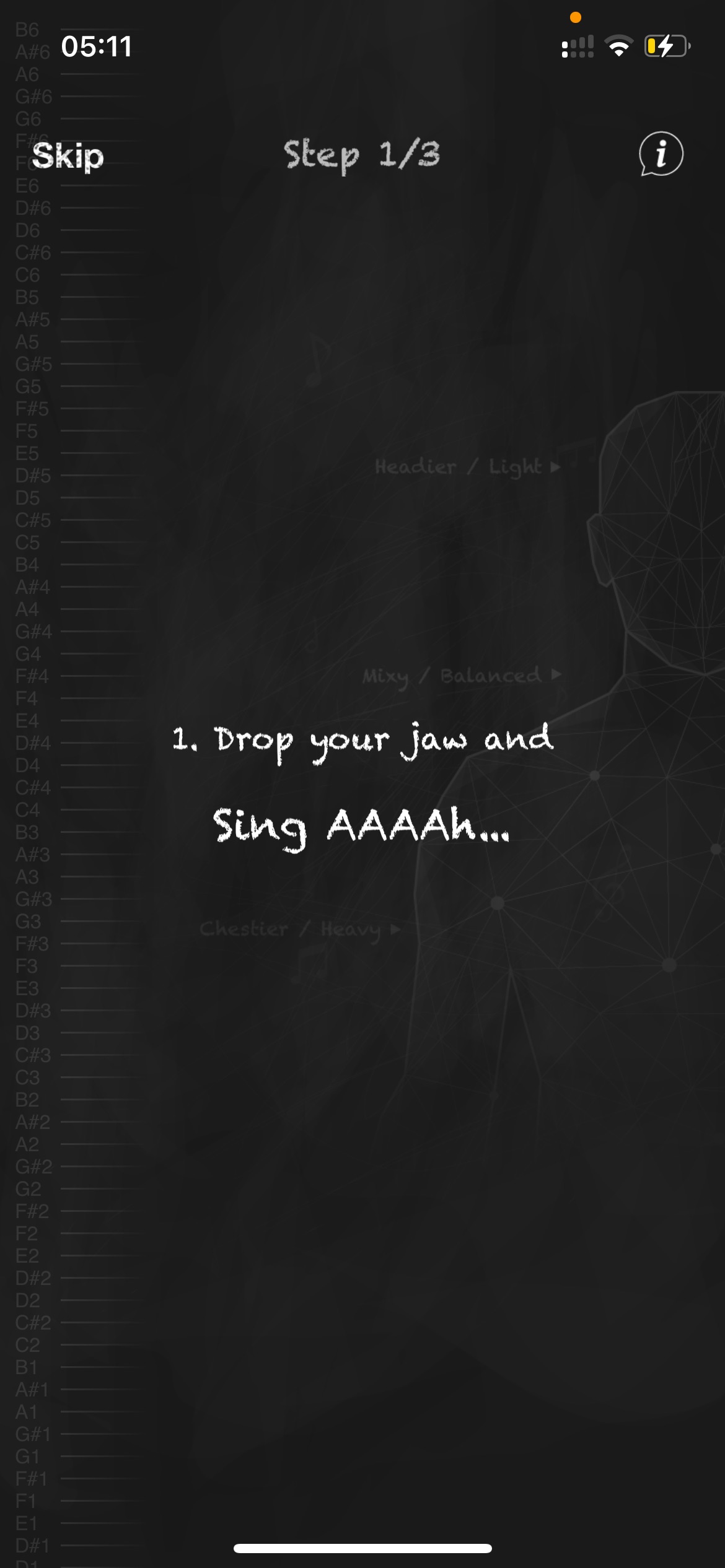 The app offers a wide range of tunes for singing. Choose songs from different genres – popular hits, classical music, ballads, and more. Sing and get recommendations from the app to improve your vocal data.


Voice Pitch Analyzer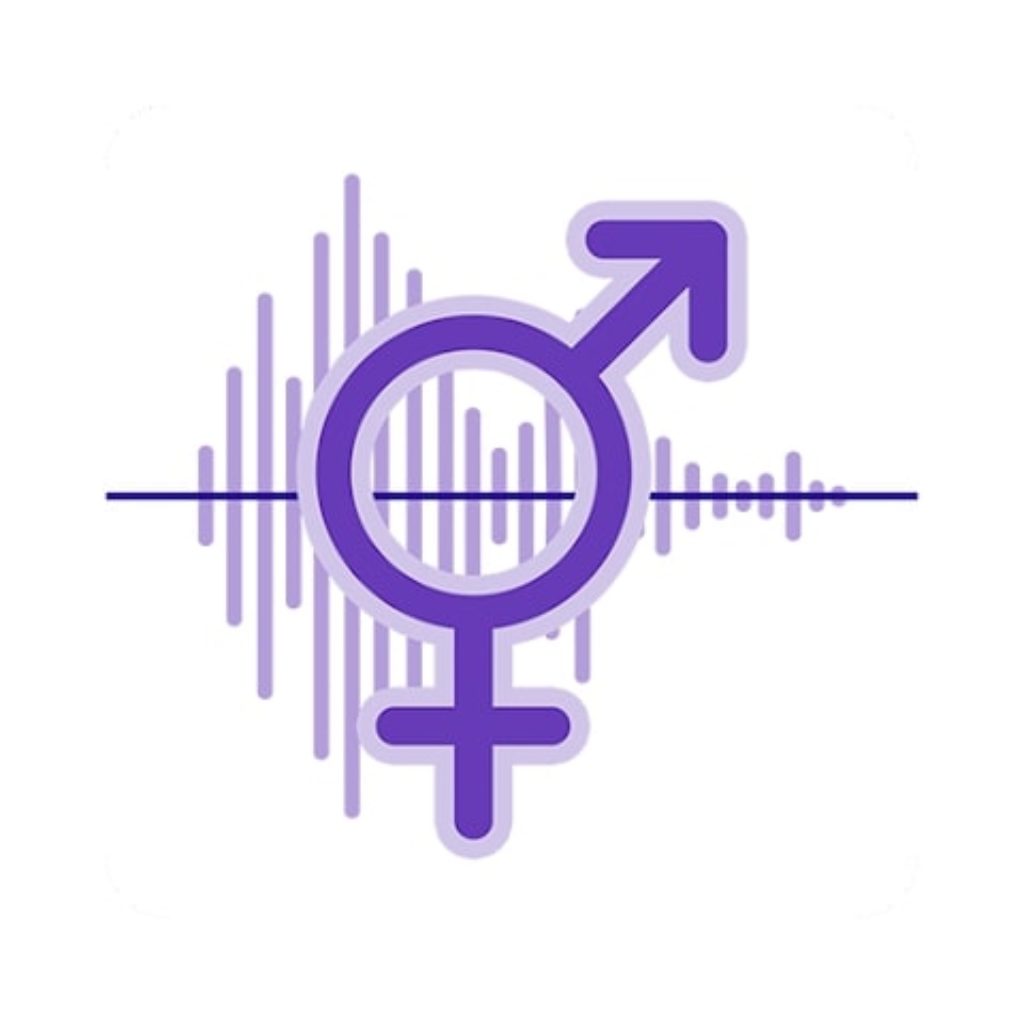 With this app, the user can measure and analyze the pitch of the voice, as well as get a clear graphical result.
This is a useful app for anyone interested in developing their vocal skills: singers, presenters, voice coaches, and the rest. The main feature of the app is its accuracy and ease of use.
The program uses algorithms of recognition and spectral analysis, which allows you to provide the user with accurate and reliable information about the pitch and tonality of the voice.
All you have to do is record your voice through the built-in microphone in the device and press the "Analyze" button. The result will then be displayed on the screen with graphs and charts, allowing you to easily understand and improve the tone of your voice.
This app also offers several extra features that make it an even more useful tool. One such feature is the ability to record the voice and compare it with previous recordings to track progress and changes over time.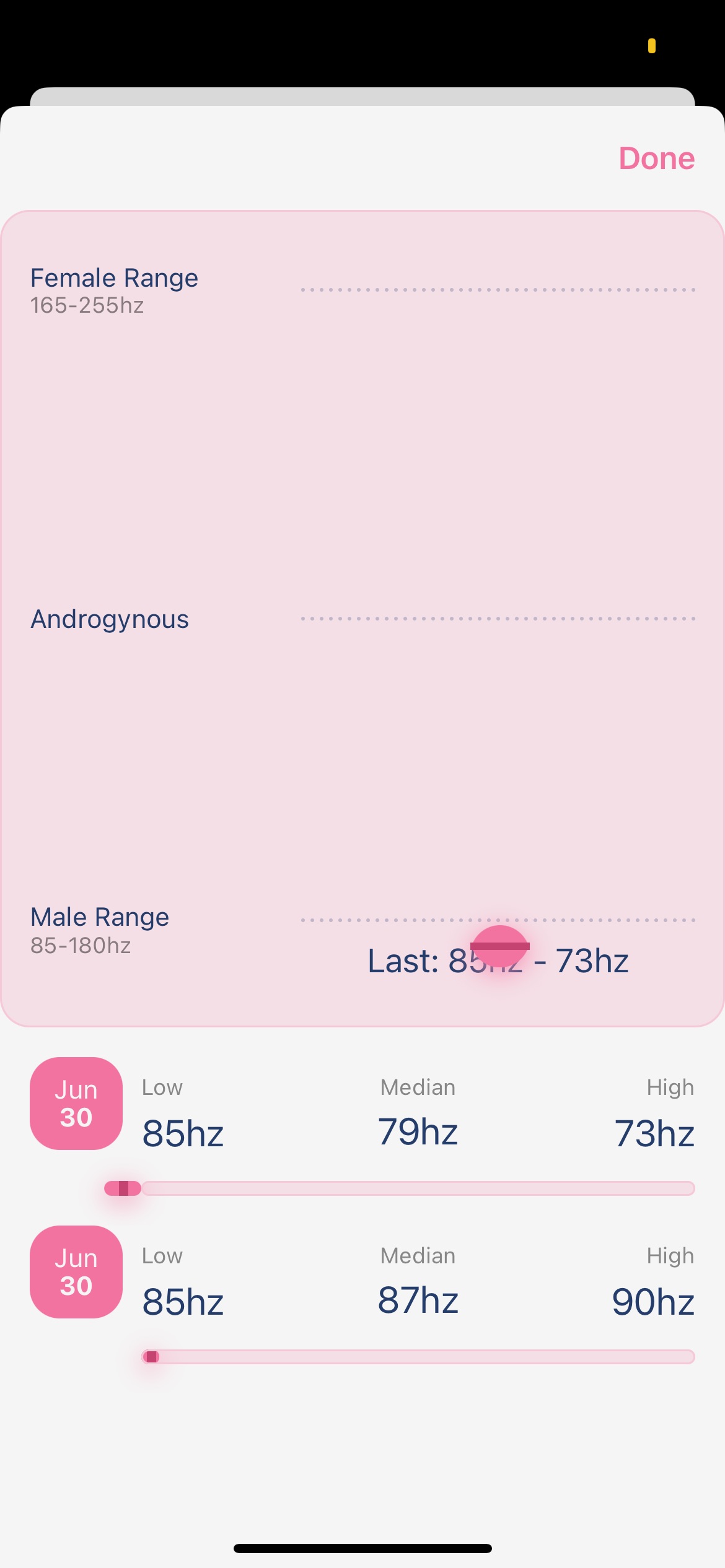 The user can also save the results of the analysis and share them with others via social media or e-mail. This allows you to explore your voice in more detail and customize it for specific needs and purposes. The simple and straightforward interface allows everyone to use the app without exception.


Voice Training – Learn To Sing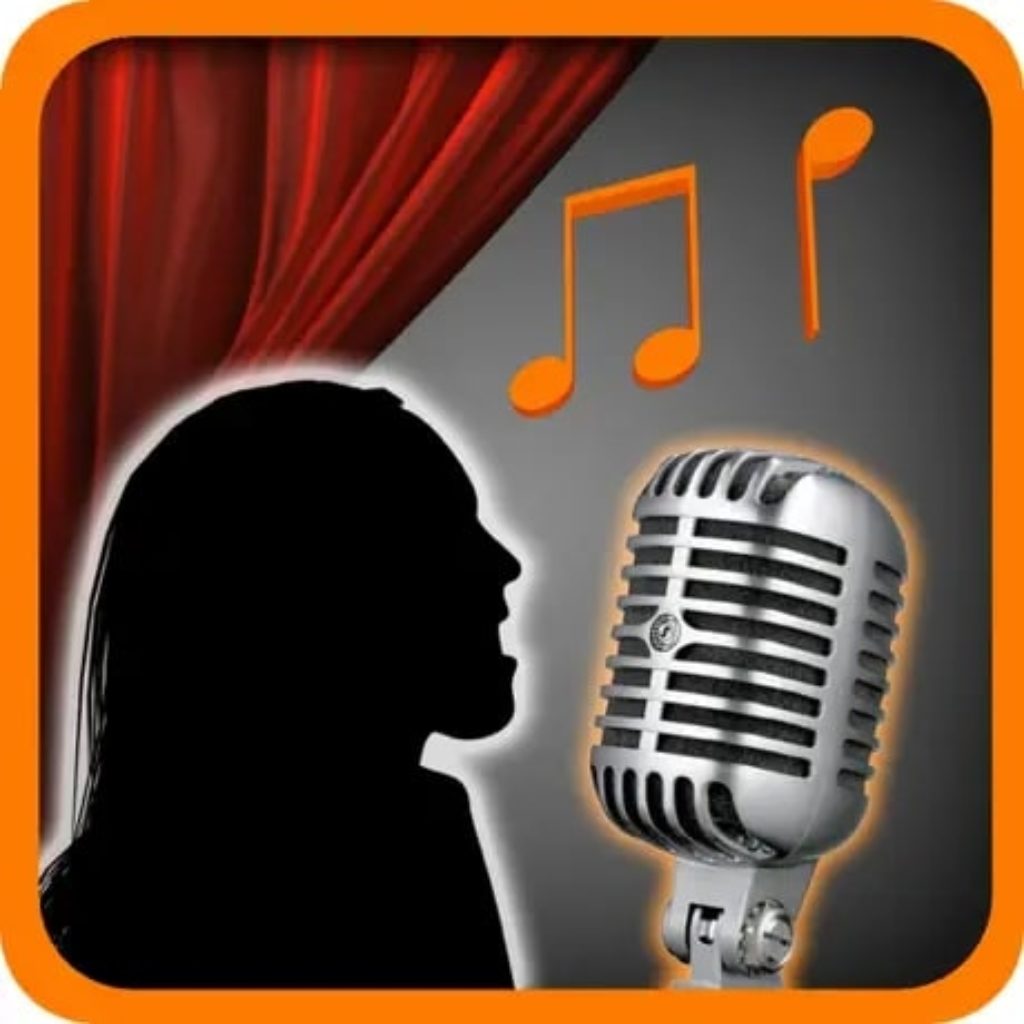 This is an app designed specifically for those who want to improve their vocal skills. The program provides a complete and structured training course for all levels of musical skills.
A comprehensive course of study will allow you to quickly and unrestrictedly pump up your vocal experience. The app offers a complete and systematic course to teach notes and other aspects of vocals.
The entire course consists of several levels, starting with the basics and gradually progressing to more advanced aspects. Each level contains lessons, exercises, rules, and tips to help improve your ability to speak and write.
The app provides detailed lessons by category that include work through each aspect of music. Each lesson is accompanied by support to reinforce just the right skills and knowledge. The app offers a variety of exercises and tests so you can check your knowledge and skills.
The test results will help you track your progress and work through only those areas that need improvement. You can listen to audio files, repeat after them and compare your pronunciation with professional speakers.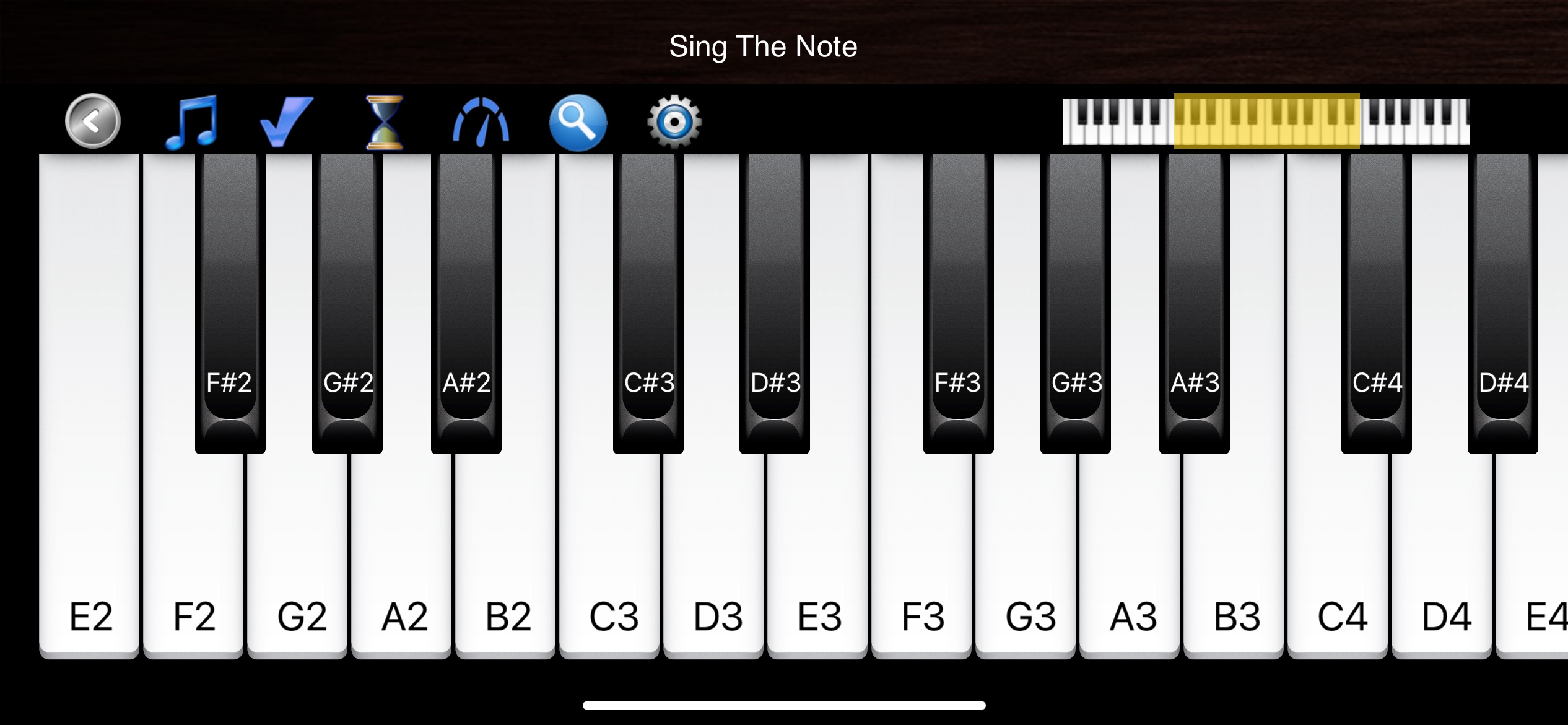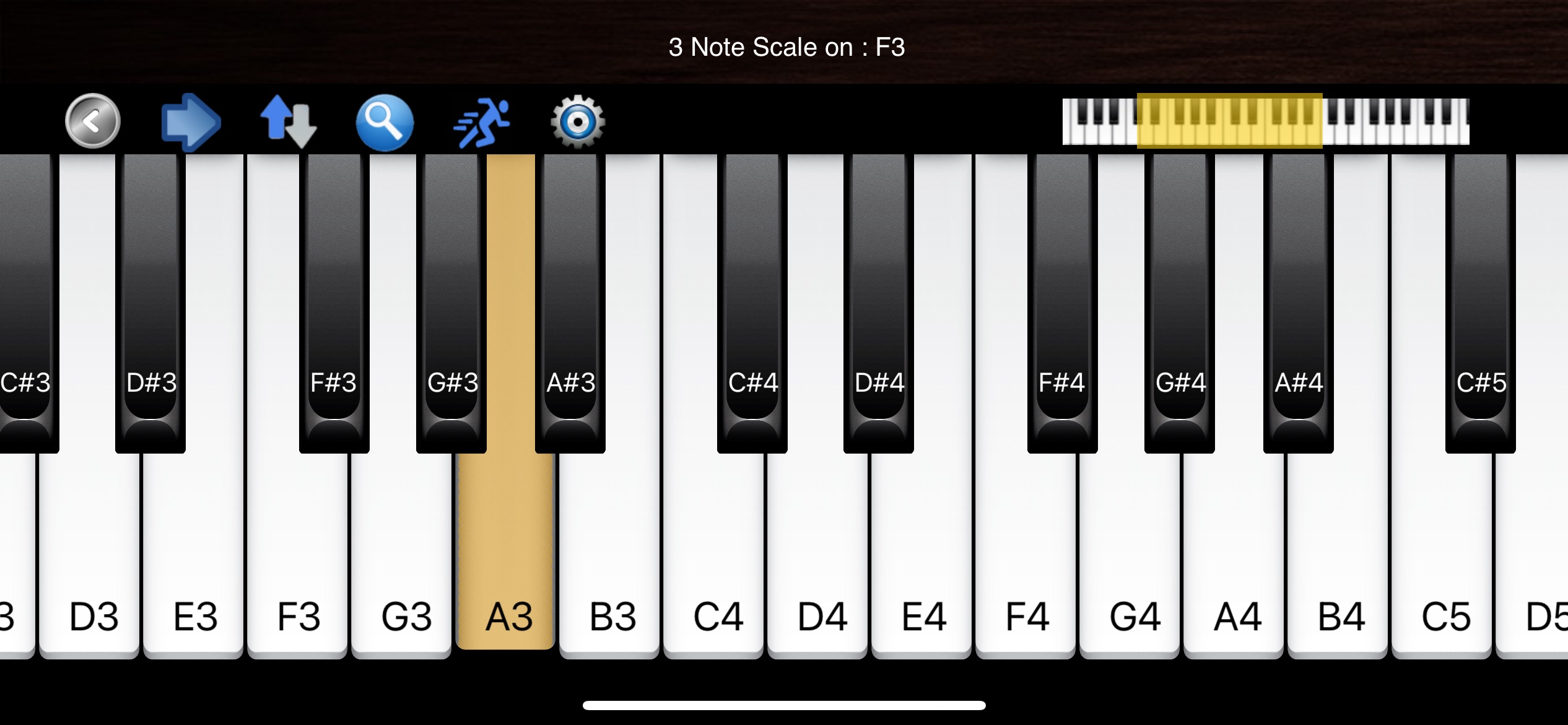 The app can be used offline, allowing you to learn anytime, anywhere without the need for a permanent Internet connection. Download lessons and materials in advance to access them when you do not have access to the Internet.


You may also like: 11 Best Apps to Teach You Singing (Android & iOS)
Pitch – Tuner & Metronome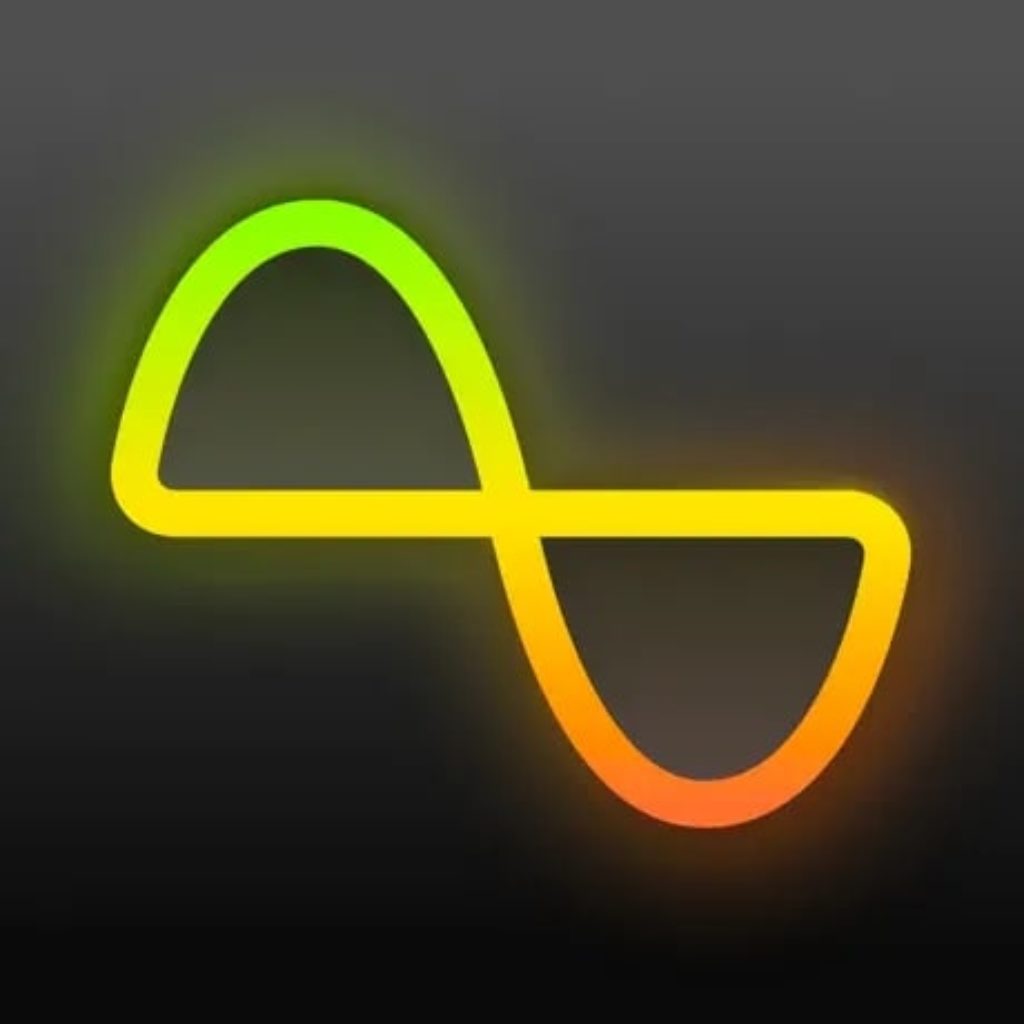 Pitch Tuner & Metronome is a handy app for tuning instruments and improving your vocal skills, designed for musicians of all levels.
With it, you will be able to tune your instrument with high precision and follow the metronome with ease while playing.
One of the important features of this app is its built-in tuner. You will be able to tune your instrument with the built-in microphone or connect it to your device.
The app will show you the current pitch and compare it to the desired note so you can make the necessary adjustments. All this happens in real-time, which makes it easy to make adjustments.
The app's interface is as simple as possible, making it clear and easy to use even for beginners. It offers you a choice of different settings so that you can customize it to your individual needs. Another important feature of this app is the built-in metronome.
You will be able to choose your desired tempo and beat to perfect your playing on any musical instrument. The metronome can be adjusted according to your preference. Here you will be able to record your playing to track your progress or identify areas for improvement.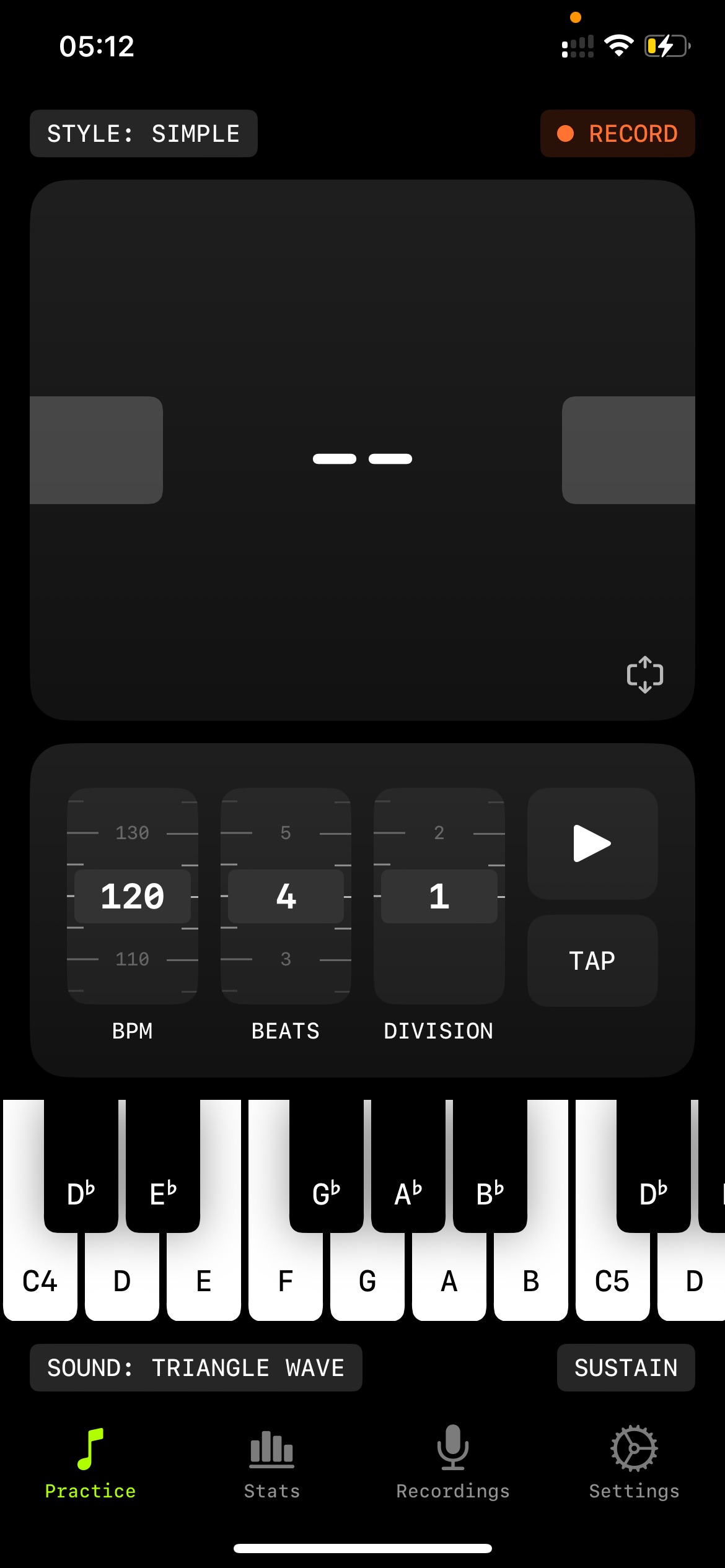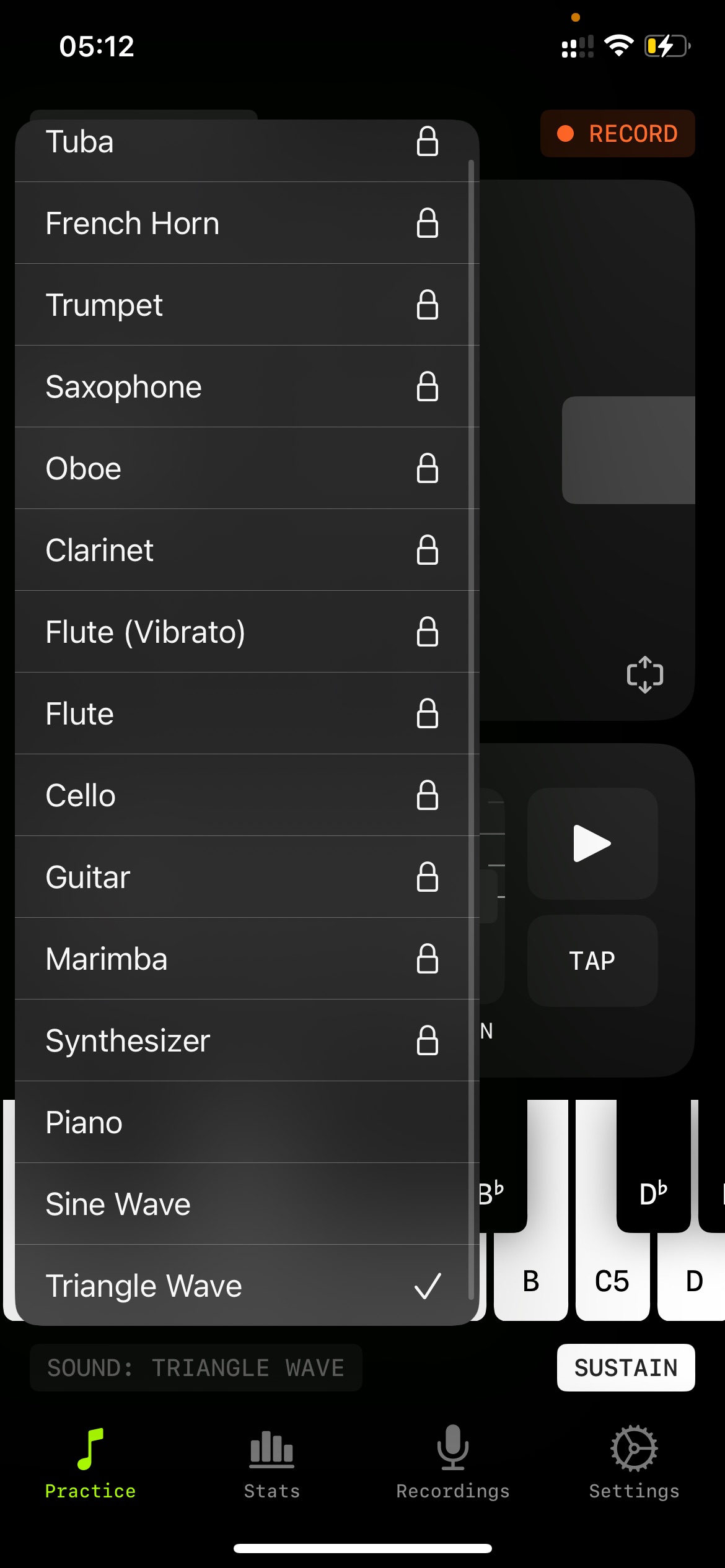 The app gives you the ability to track notes on each of your recordings. The feature to create and set custom settings is especially useful. You can save your app settings so you can use them later without having to change them again.

Singscope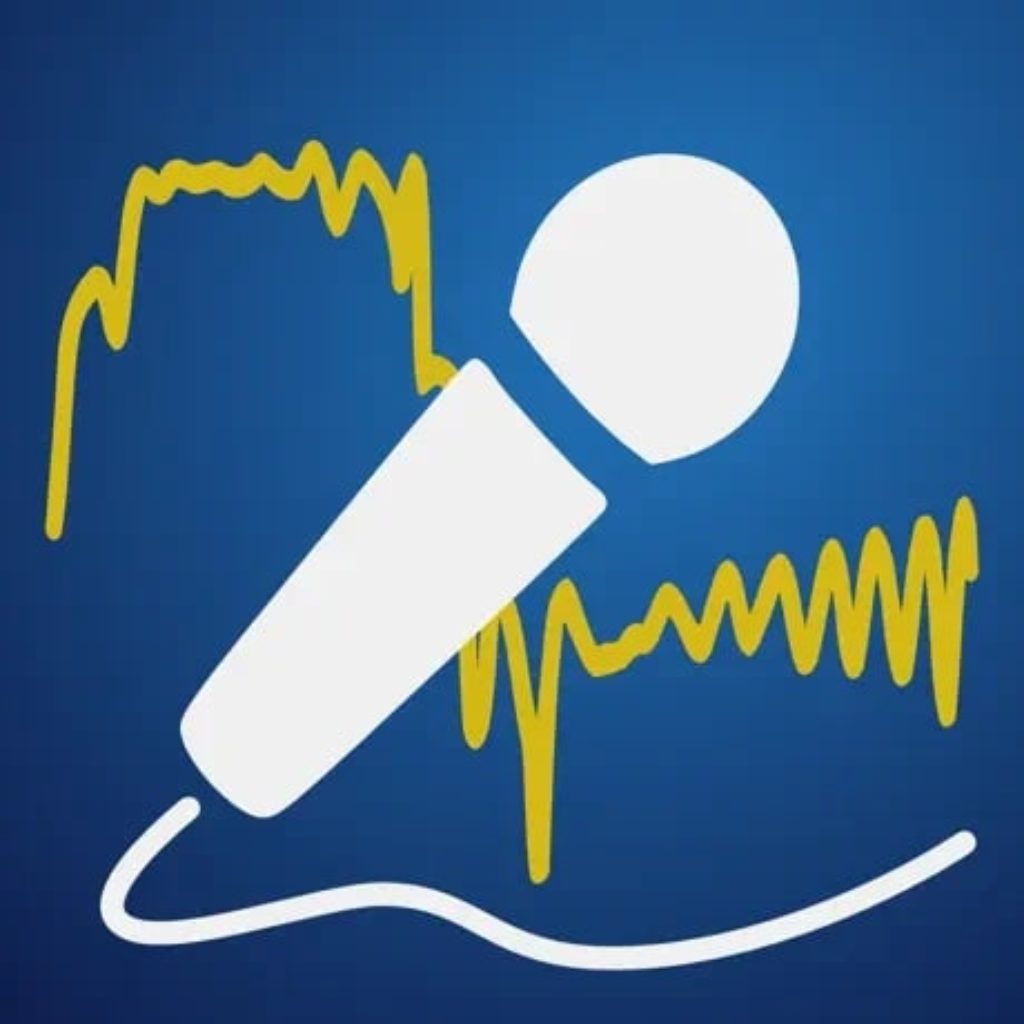 Singscope is an amazing music app that allows you to record, edit and improve your vocal works. Regardless of your level of experience, you will be able to use this app and develop your vocal and musical skills.
What makes the app stand out is its powerful recording editor. You have ample opportunities to change the sound of your voice.
You can adjust pitch, speed, effects, and more. This allows you to create unique and original vocal parts with just a few taps of the screen. This app also offers a set of quality tools for recording your voice.
Thanks to the integration with your device's microphone, you can record your vocal tracks right in the app. Besides, you can import existing audio files for further processing and editing.
The user interface of the app is designed with usability in mind. All basic functions are accessible through a user-friendly menu, making the music creation process even more enjoyable and efficient.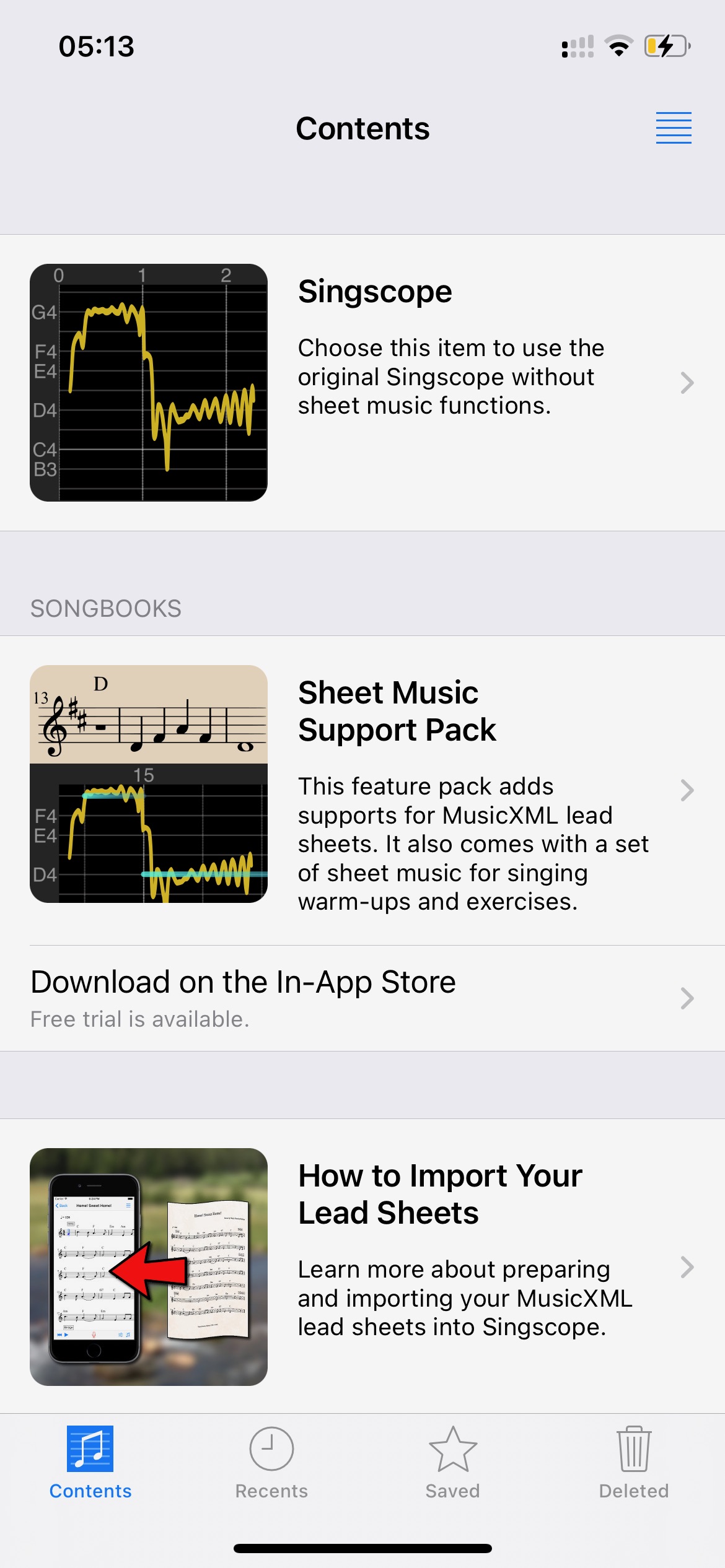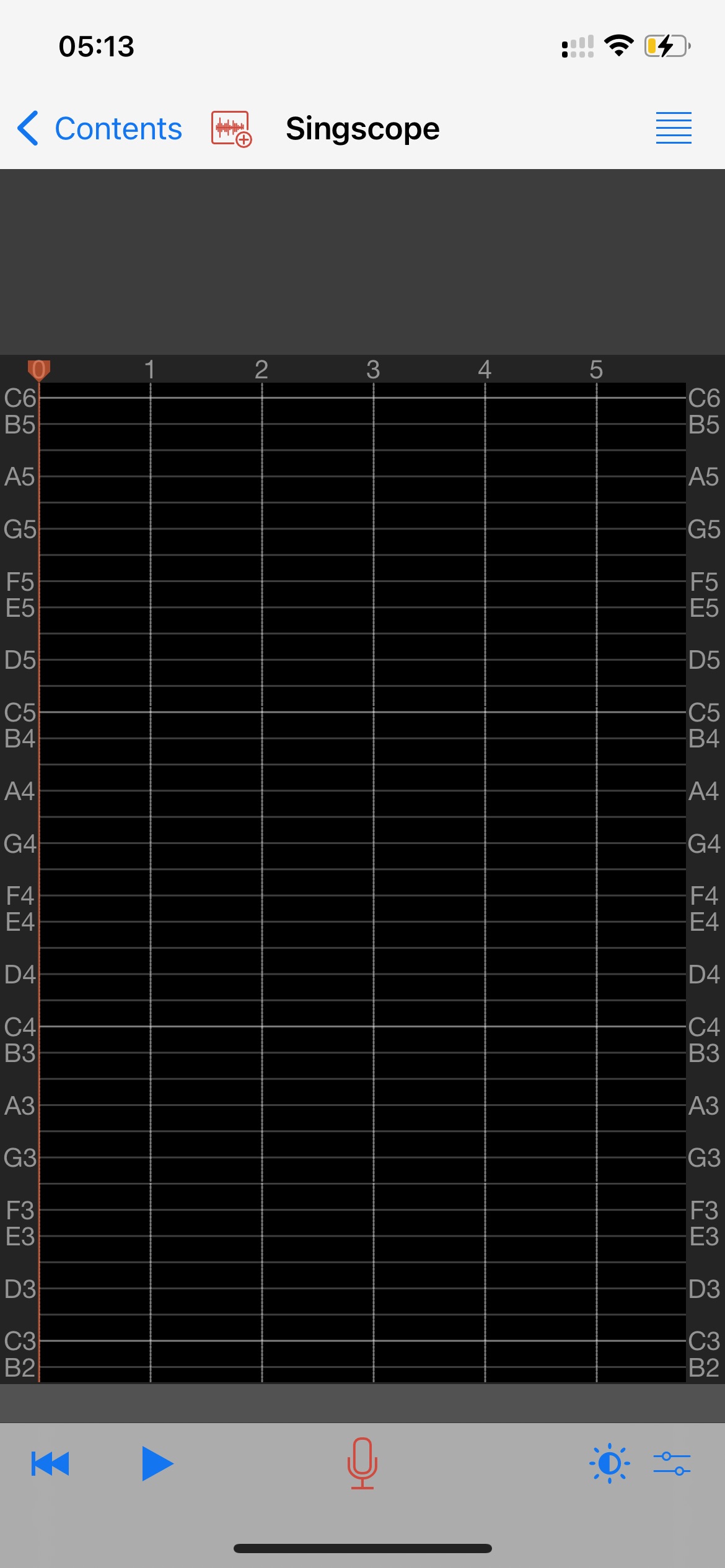 The app allows you to view your entire recording sheet by sheet and even see graphs and detailed charts. All of your recordings will be saved in history, so you can go back to them at any time and review them in more detail.

You may also like: 11 Free Karaoke Apps With Lyrics (Android & iOS)
Vocalizzo Lite – Vocal Warm-up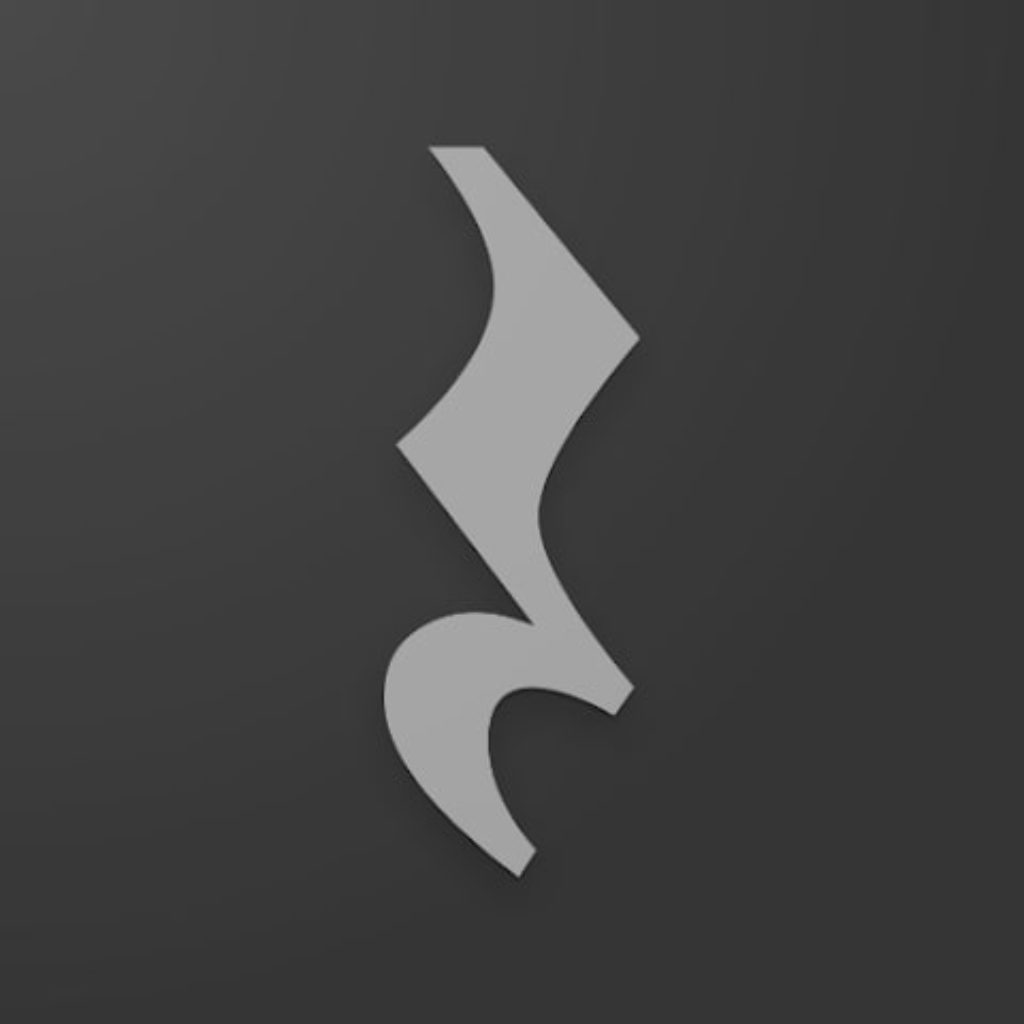 Vocalizzo Lite is an app designed for those who want to improve their own vocal skills. With this app, users will be able to significantly improve their musical skills through regular practice and advice from professionals.
Such an app will be useful for all musicians, regardless of their experience and skill level. It will help improve the tone and sound of your vocals.
You will find various sections and exercises in the app, from voice training to graphic analysis. Vocal and phonetic exercises will help you develop your vocal skills even at home.
You can use this app to warm up before your upcoming workout. You will see your voice interpretation on the screen as you sing.
Vocalizzo Lite also provides feedback and tips. This allows users to learn about their weaknesses and focus on improving them. You can choose any exercises to practice your vocals. In this version of the app, they will be available to you completely free of charge.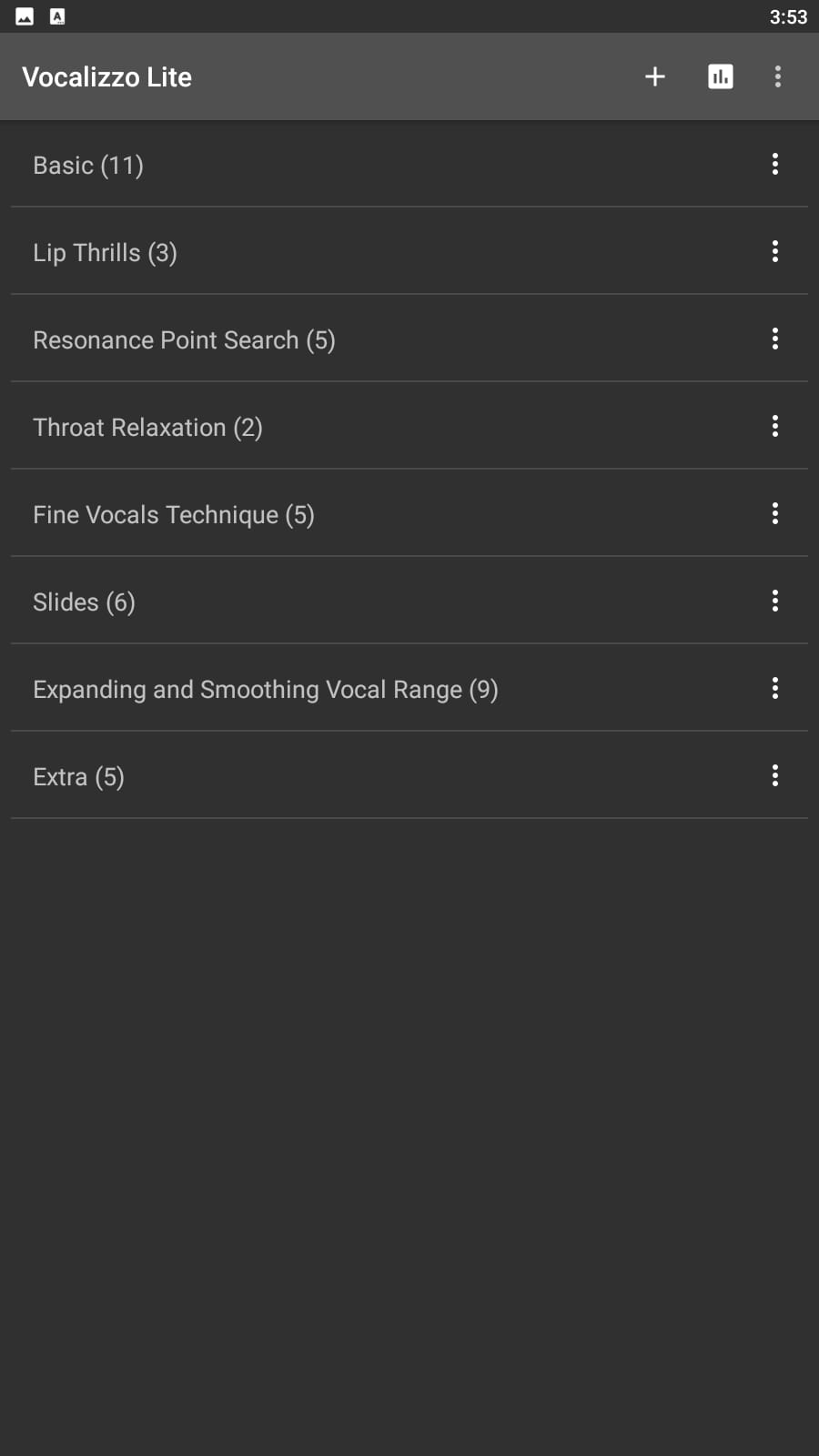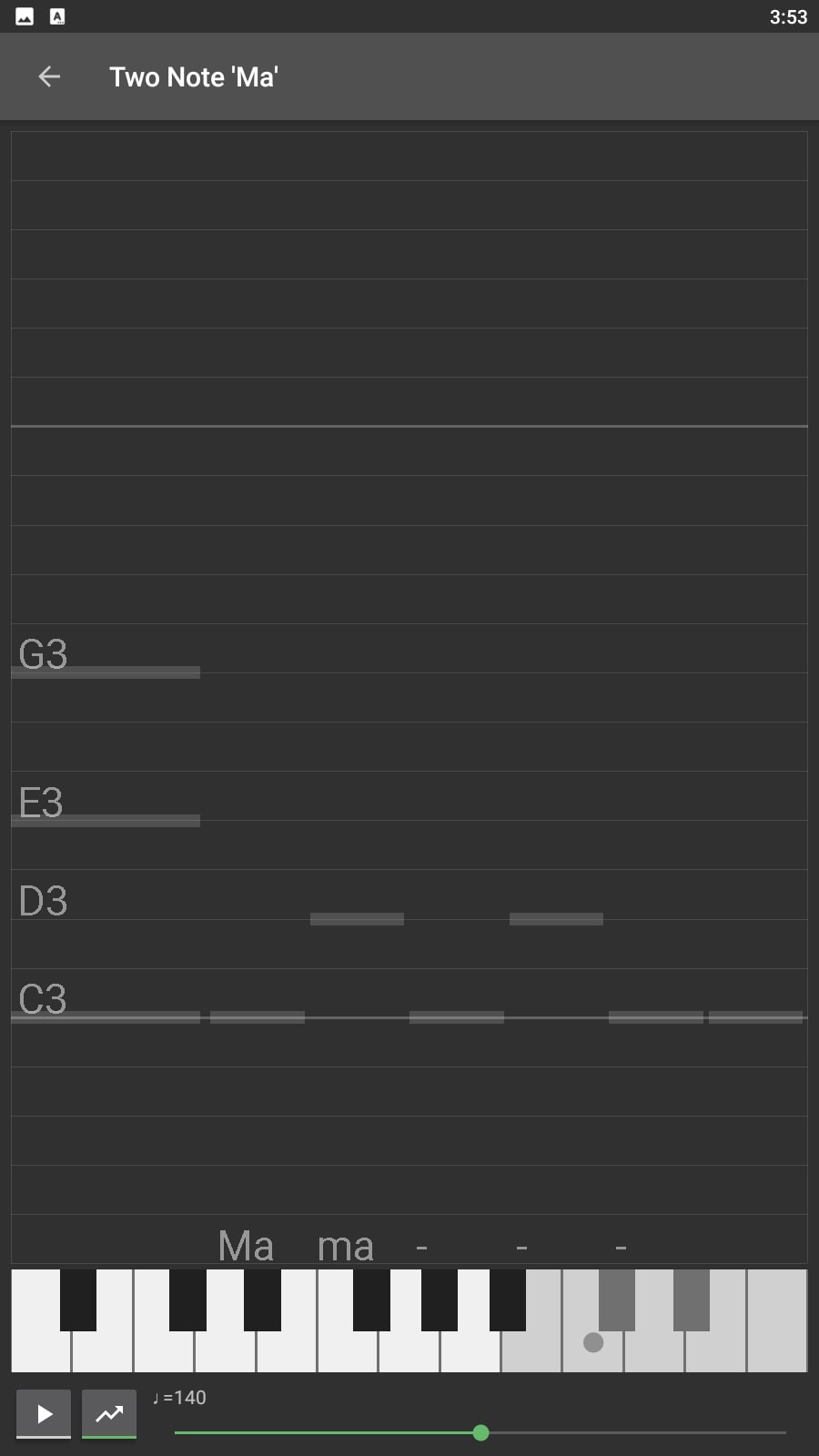 The exercises you choose will allow you to practice according to your initial vocal skills, so you can develop them gradually. You can also choose and customize the interface of the app yourself, choosing the theme that is most relevant to you.