Detective and mystical stories are something that can really interest people. You can constantly review your favorite TV series about the police, private detectives, lawyers, and even interested in the paranormal, but always want to be in the center of events. To always be in touch with the latest police events you may check these best police scanner apps.
Perhaps you've even thought about what you might want to do yourself. So what's stopping you?
Among the mobile and computer games, there are a huge number of those in which you are invited to participate in a full investigation. In various ways, you will solve riddles, collect evidence, or find new information without leaving your apartment.
Interesting detective games necessarily need an exciting story with unexpected twists and turns of events, as well as key characters with whom you will interact. We decided to find for you the best mystery & detective games, the plot of which will capture you for a long time.
Who Is The Killer? Episode I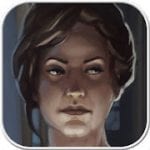 The name of this game shows the most important question for most investigations – Who Is The Killer? The game is created by the canons of any detective story to be revealed.
Every day many people die, but not all of them die of natural causes. In the case of this story, each of the murder suspects has a motive, but who actually committed the murder?
You only have seven virtual days to solve this case, during which you will try to stop this killer. It's worth noting that Who Is The Killer? has several different parts, so you don't have to stop at one case only.
Once you've completed the story, it's very convenient to download the following parts to keep you a real detective. It's worth noting that in Who Is The Killer? there is no guarantee of a good end – if you don't reveal the monster, absolutely all the characters will die.
In the process of investigation, you are offered several interesting mini-games that help to move forward in the story.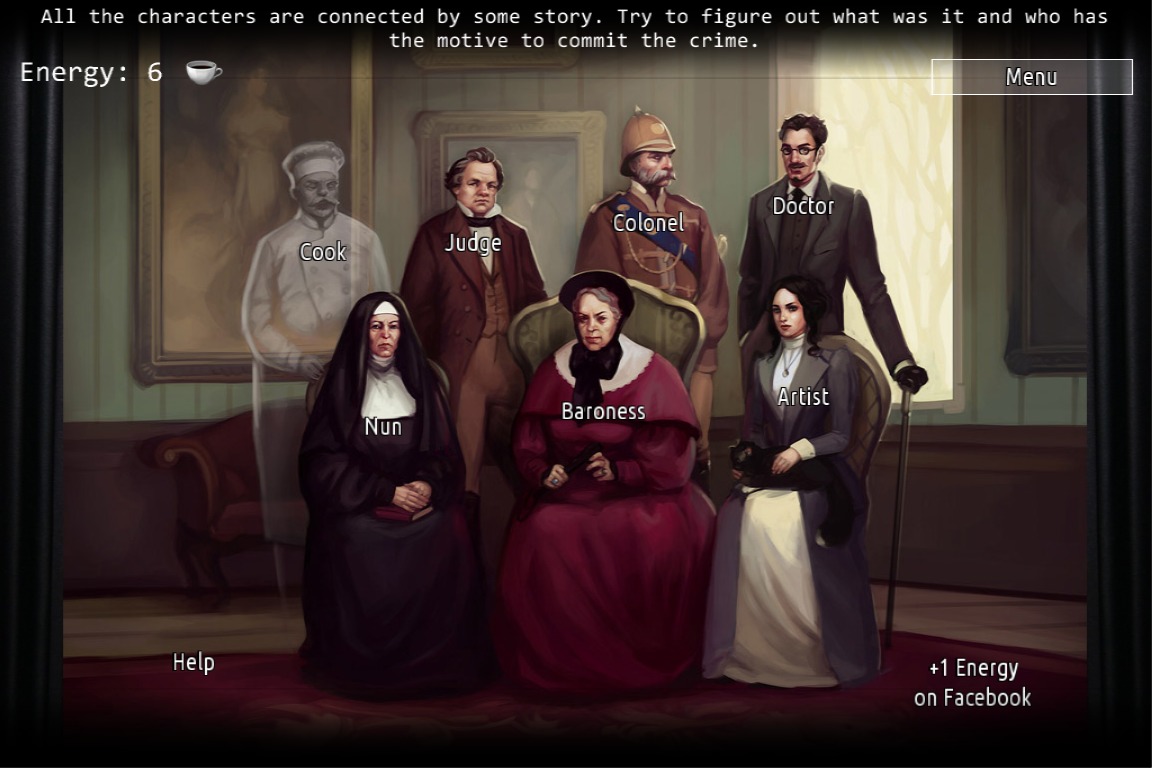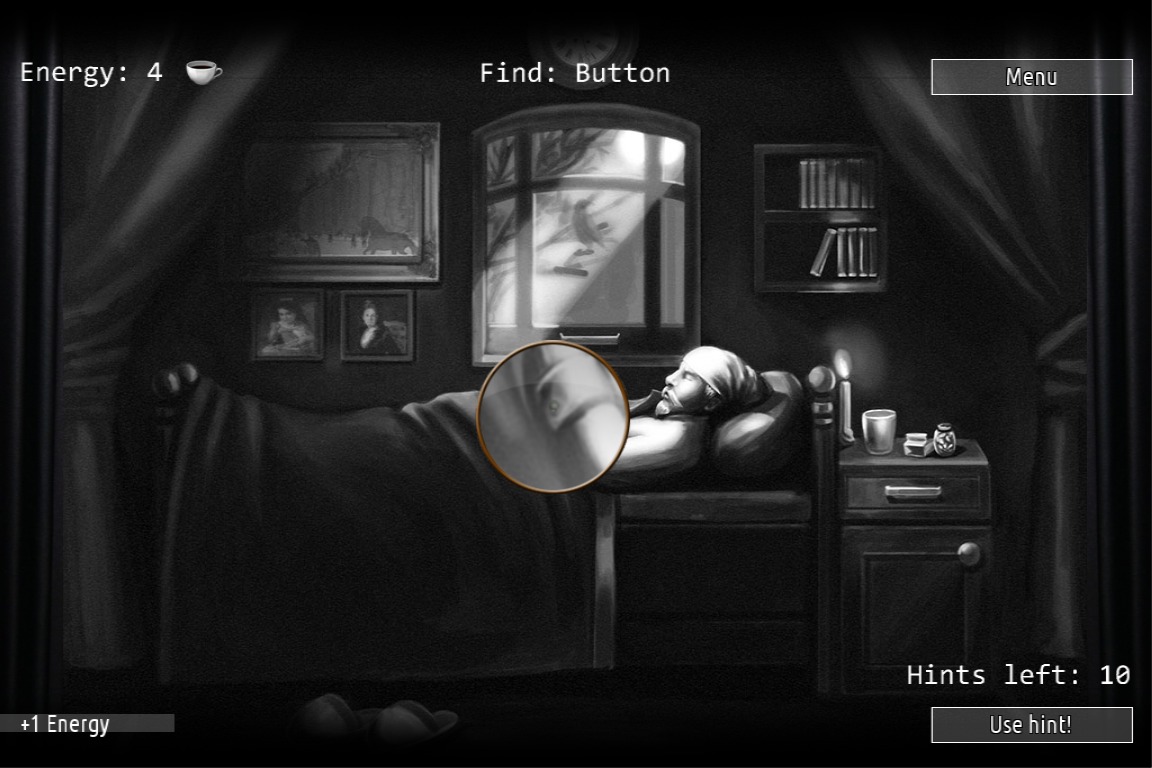 You may also like: 11 Free police games for Android & iOS
Tiny Room Stories: Town Mystery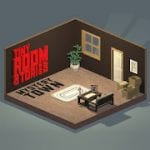 Tiny Room Stories – this is one of the popular games, which we have already reviewed several times. Its plot is really interesting, especially if you like to find the answer to puzzles.
Tiny Room Stories is a mix of 2 genres of different games – exit the room and the quest. In the process, you'll solve many puzzles and riddles that aren't repetitive or boring – you'll have to really strain your brain.
According to the plot of Tiny Room Stories, you are already a private detective. By coincidence, you go to a small town, which is completely empty. You have to understand where all the people have gone – in fact, there is no soul in the city.
Each house, shop, or any other building is completely 3D, and you can study the location from every angle.
In Tiny Room Stories you will go to empty houses, go to catacombs and other places – all in order to find the answers to your questions. Solutions will not always be obvious, and the twists and turns of the plot can shock you.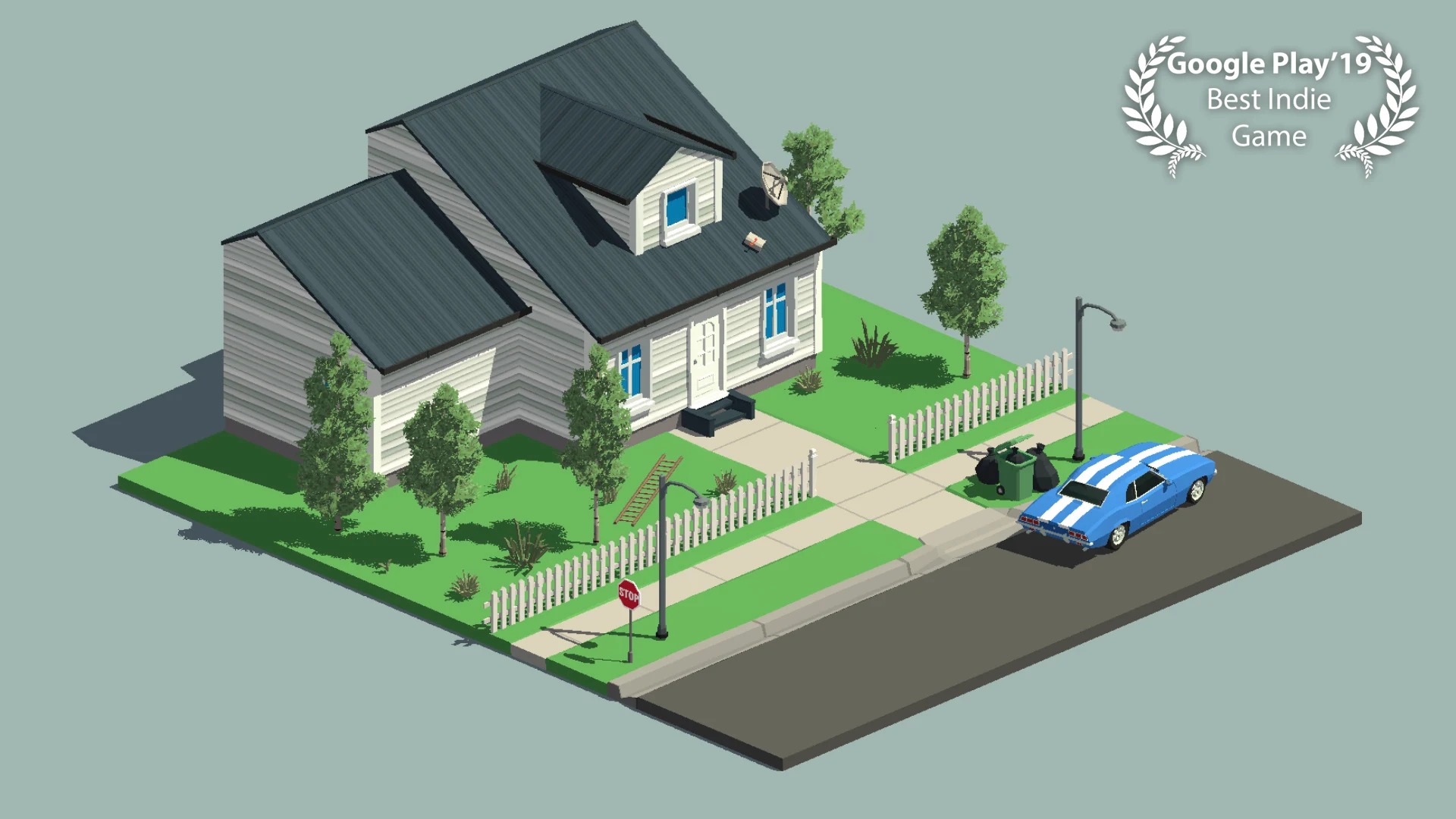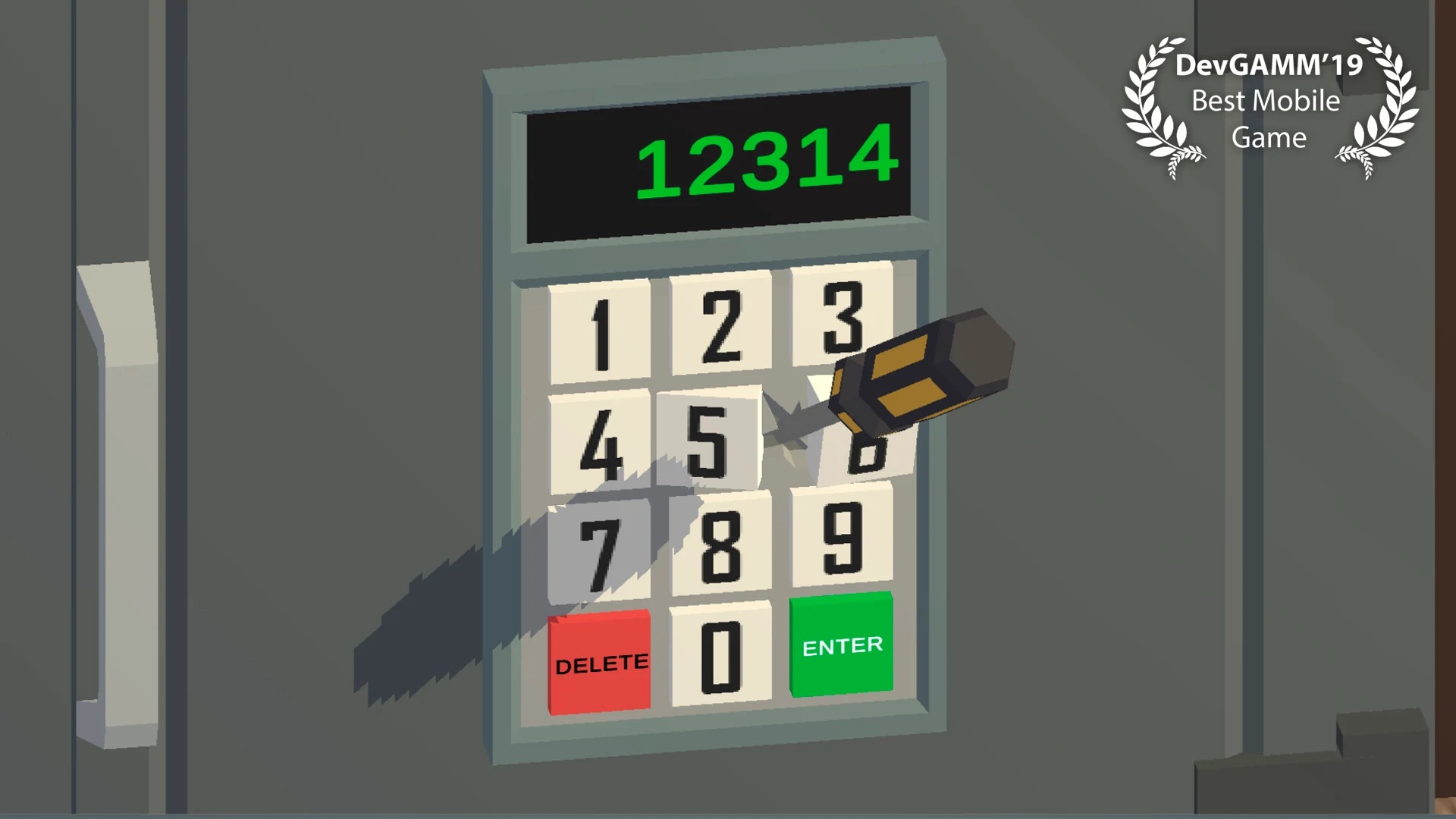 Murder by Choice: Mystery Game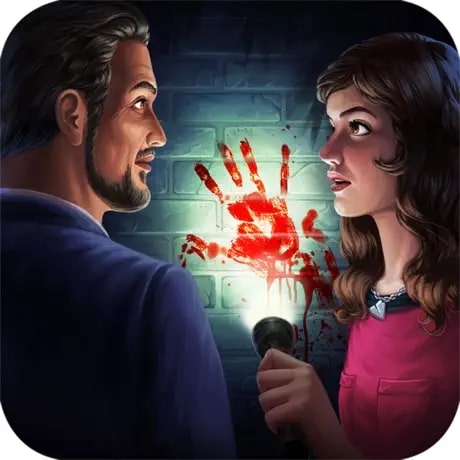 In Murder by Choice: Mystery Game you will find yourself in the center of events related to the investigation of a mysterious murder. On a remote island, you will have to start searching for items that will help you solve this complex mystery.
An interactive game in the style of a detective from the first minutes captivates with an interesting plot and thoughtful graphics. You have to find physical evidence that will lead you to the killer.
The main character is a young journalist Carla Page, who found herself on the island at the invitation of billionaire Navarro. As soon as a strong storm ended and everyone was on the island, suddenly there was a sinister murder.
Now Paige will have to use her journalism skills in a real detective investigation of the crime. Each location conceals new secrets. Be attentive at every step and do not trust any of the guests.
Each found object will help to get closer to the solution. Interesting mini-games will help you to get even more points. With Murder by Choice, you will definitely not be bored until the end.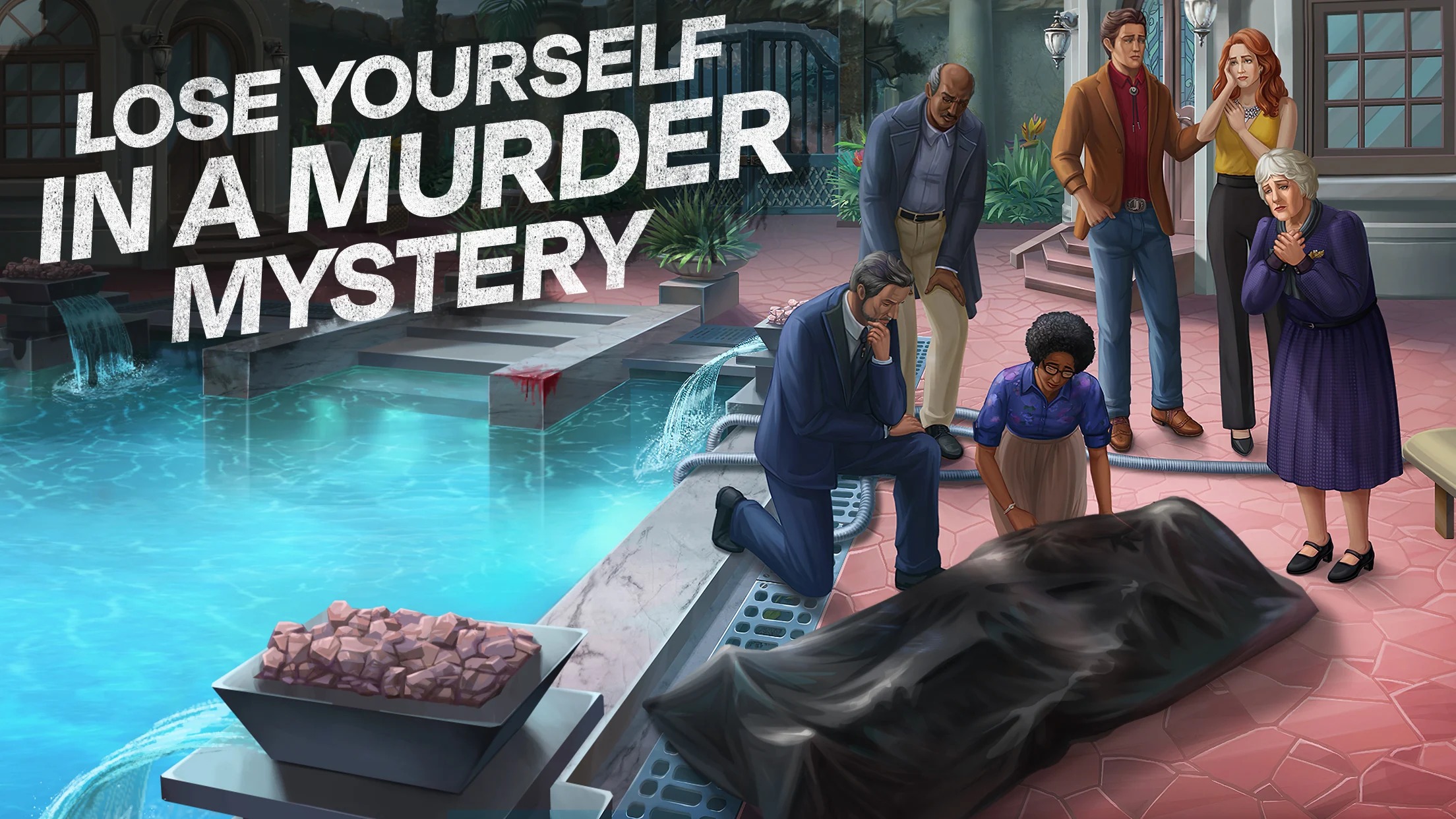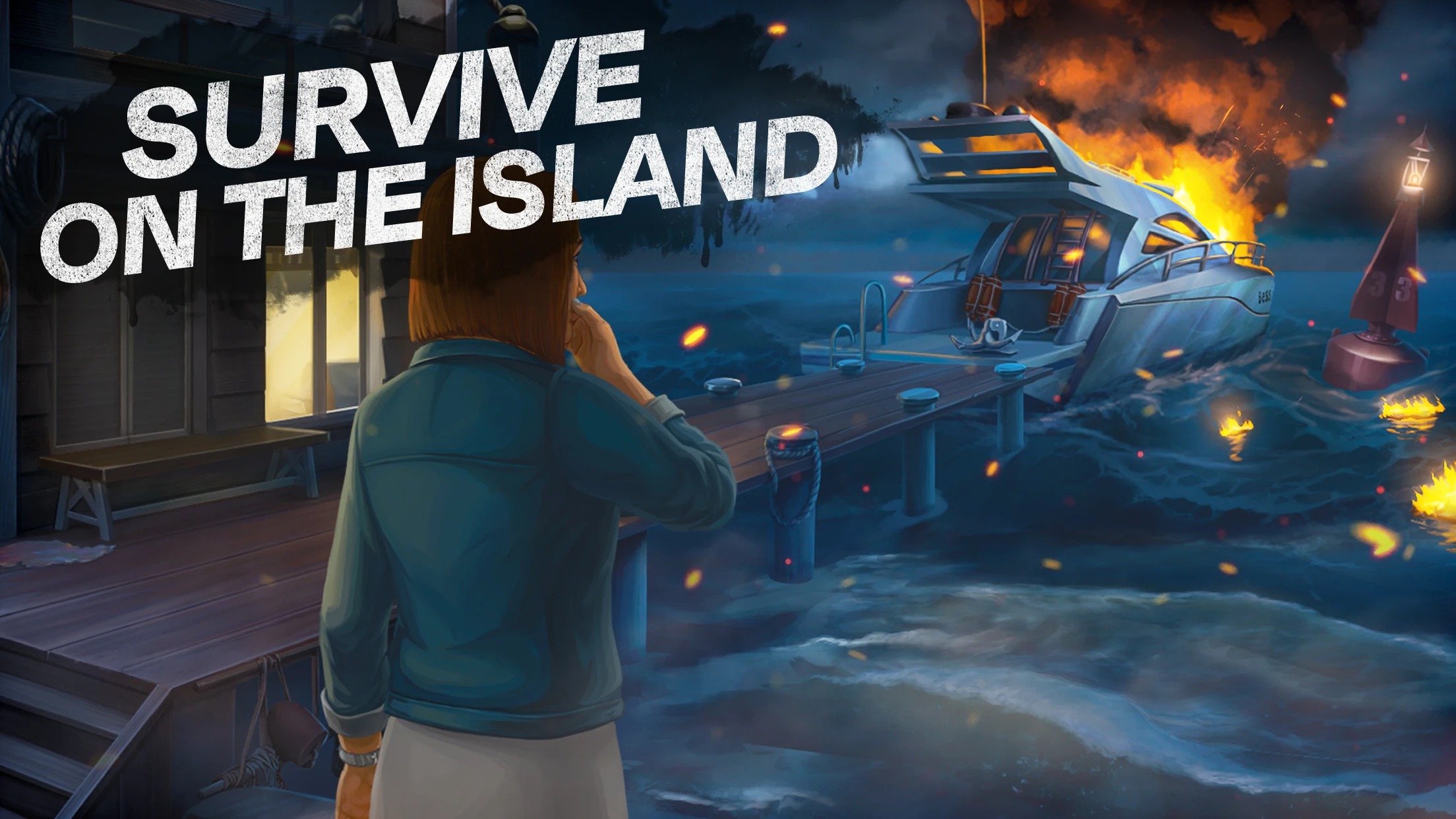 Murder Mystery – Detective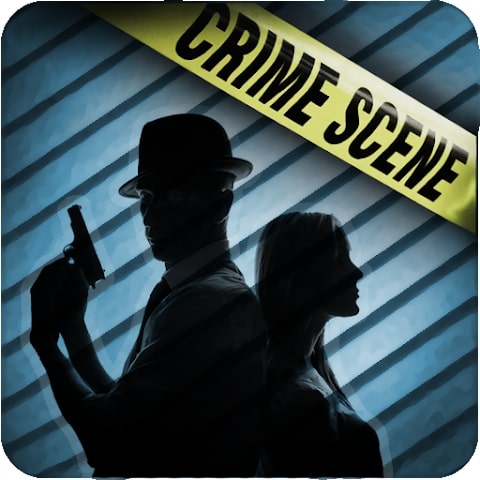 Imagine that you are an experienced detective with many solved crimes to your credit. In Murder Mystery – Detective you will have to face the most mysterious and complex criminal cases.
Show what you are capable of in this dynamic and exciting game with the search for objects.
Your first case awaits you in London – don't put off examining the crime scene and searching for physical evidence for later. Boldly start your search work. More than 60 unusual crimes are waiting to be solved.
The game quite realistically describes the everyday life of a real detective. You need to interview witnesses, collect evidence, and examine bodies and murder scenes. Pay attention to everything that will seem strange and inappropriate. Perhaps in this object lies the key to solving the murder.
Being able to get a general picture of what is happening, you will be able to name the criminal and move on to another case. Each case is unique and different from the others. You will have to turn on your logic and thinking to find out the truth.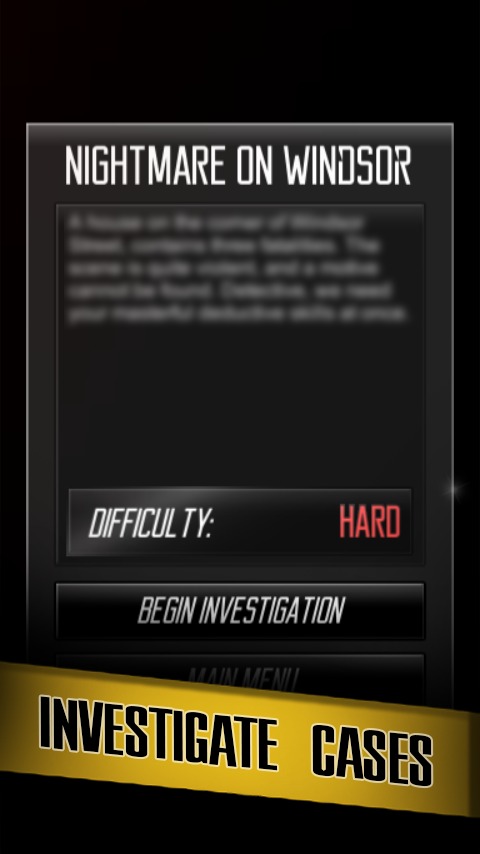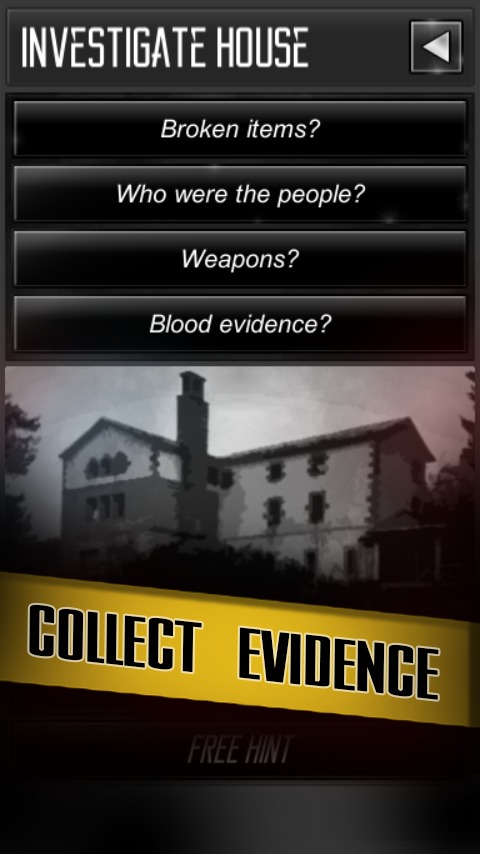 Murder in the Alps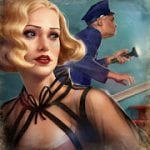 If you like the plots of crimes and stories from the past, we'd like to tell you about Murder in the Alps. This story unfolds in the 30s of the 20th century, and you are in the epicenter of all events.
You are in the hotel in the Alps, but everything is not so perfect – one of the guests is missing, and that leads to a series of strange events. Journalist Anna from Zurich is going to solve this crime because events are getting darker every day.
In addition to watching the murder scenes and bloody cellars, you will also be able to look at the magnificent views of the Alps. With every action you take, the investigation will move forward, but the mysteries are getting darker and darker.
Murder in the Alps offers you to explore a cinematic story that will capture you from the beginning to the end. You will need to examine absolutely all the rooms in the hotel before you can finally understand who the killer really is among the beautiful and interesting hotel guests.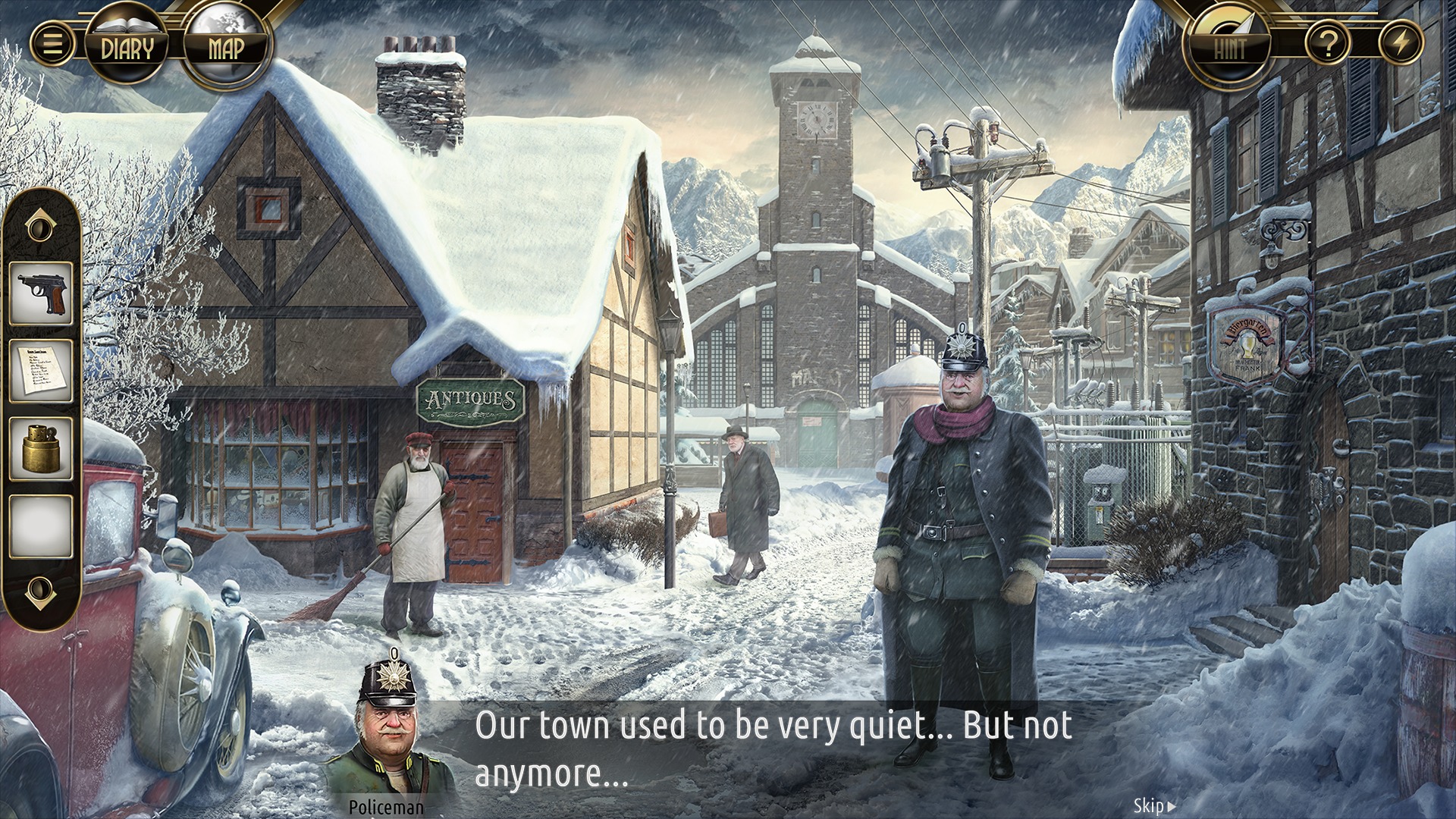 Sentence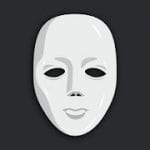 The crimes that happen in small towns are the worst. So you can understand that the murderer may be one of your acquaintances or a person you have seen many times in your life.
Sentence is a psychological thriller detective where you will investigate a murder. The most interesting thing is that you are the main accused, so finding the killer is your only goal. All communication and investigation take place at the messenger, where you'll be trying to find clues.
Every message you send to any character needs to be thought out because that's the only way you'll get new pieces of information. Evidence isn't so easy to find when you're under house arrest in your own apartment.
Your friends will help you, and the killer will talk to you anonymously – so be careful not to give in to his provocation. Confused personal relationships, accusations, strange colleagues – any lead can be found in the most unexpected people.
By the way, Sentence does not expect to solve the crime in time – if you do something wrong, you can easily go to jail.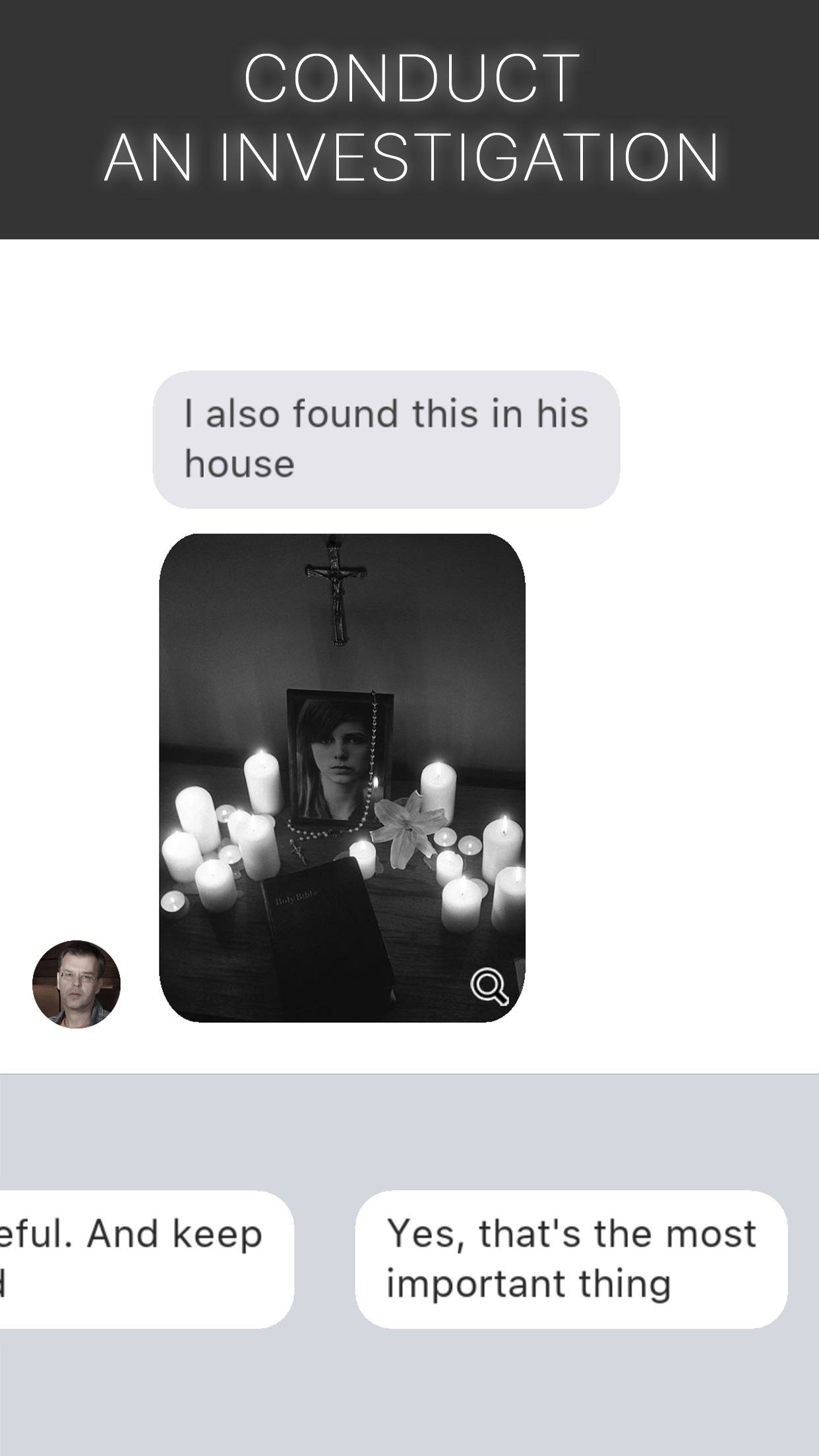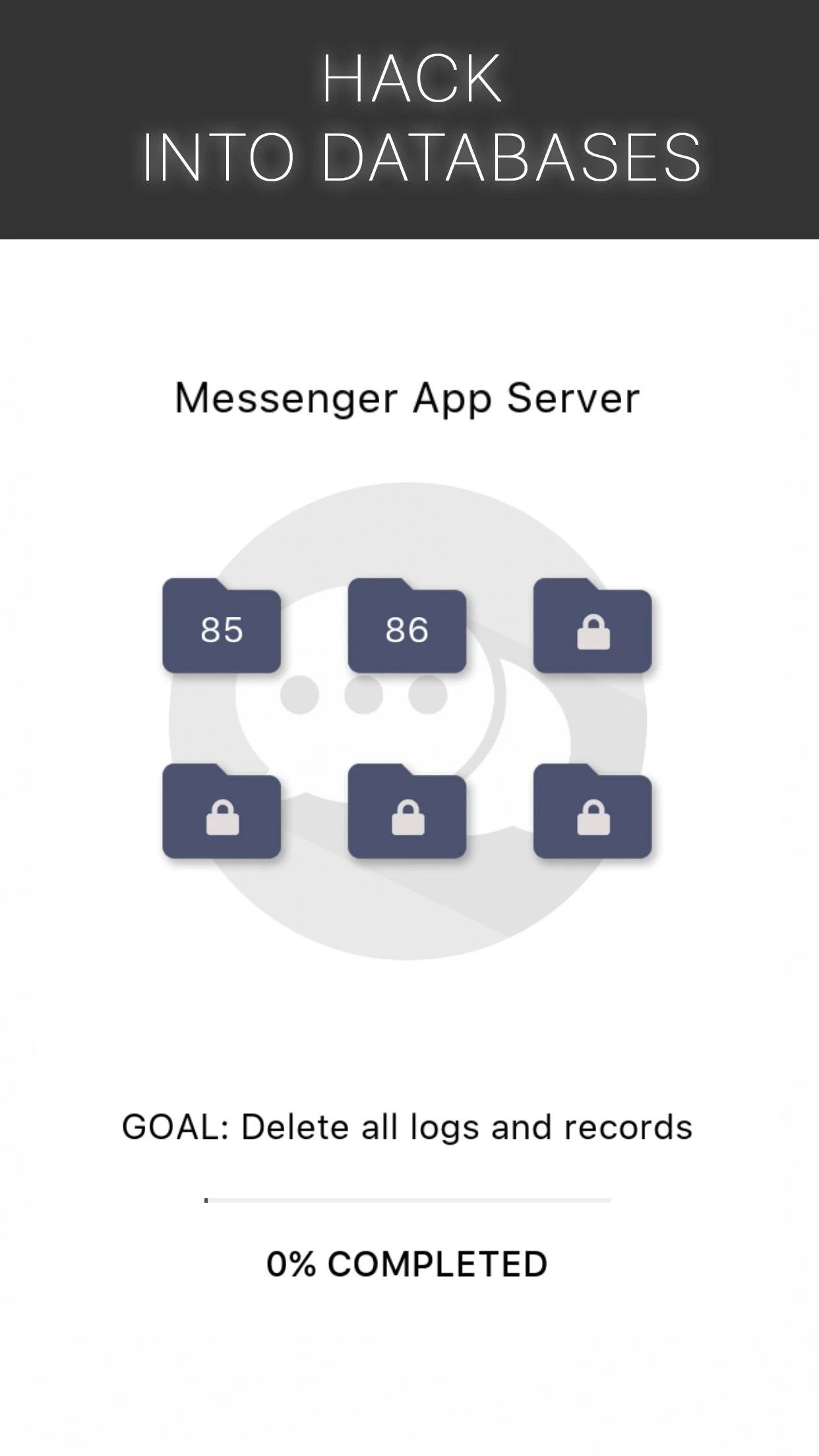 Seven – Deadly Revelation – Horror Chat Adventure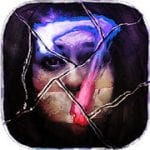 Have you ever been afraid to get a dangerous message from a stranger? If so, it's time you met your fear. Seven puts you in a story where the real evil in the flesh communicates with you through messages, suggesting you make choices.
Your choice and each message can change the course of the story, as well as the end. You will use simple chats to save someone's life or to explore new documents, photos, and other evidence.
Seven will drag you out, and you will try to uncover all the secrets of this stranger as soon as possible. In the story of the game you are a hacker, and your skills are one of the ways to get the information you need.
In this way, you will get new photos, videos, and voice recordings, that will help you to save the victim. In total, you will have 7 days to solve the case and save people, after which something irreparable can happen.
It is worth noting that Seven has mini-games, with which you will "hack" someone's device. So you won't even need to acquire the skills of a real hacker!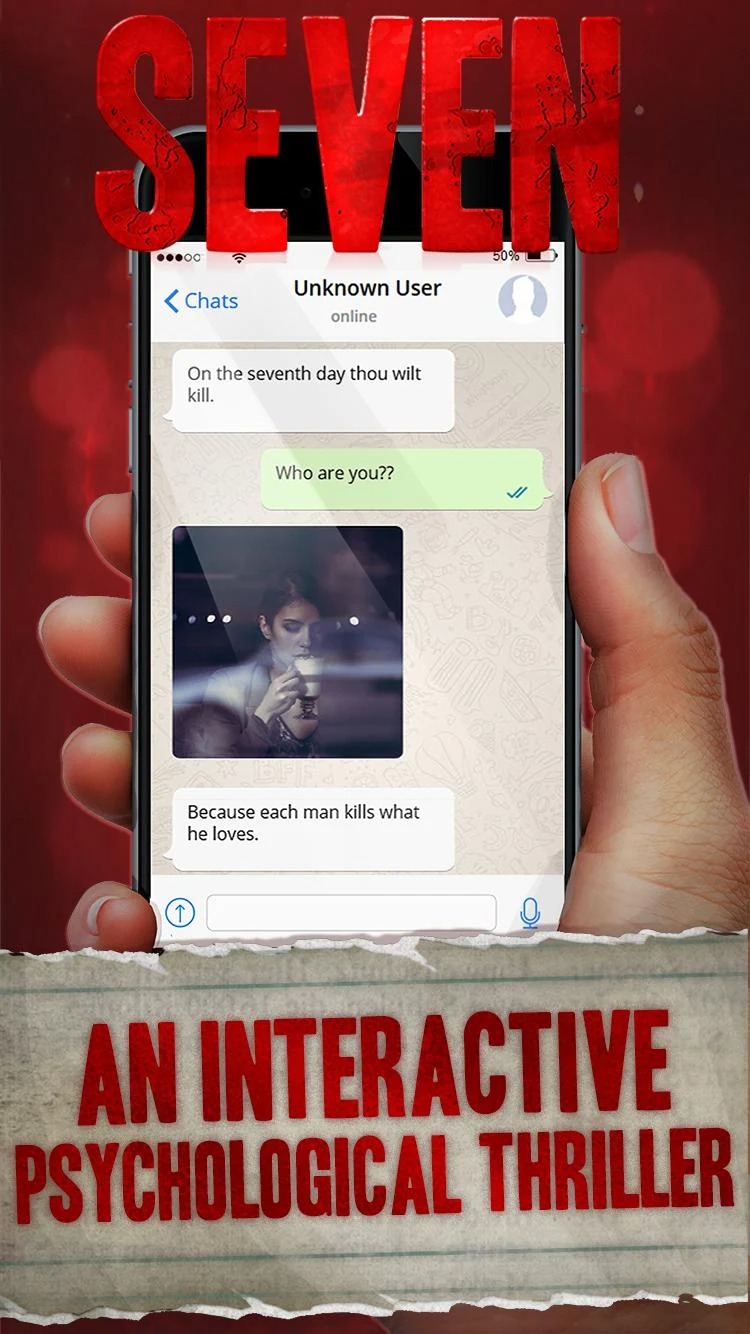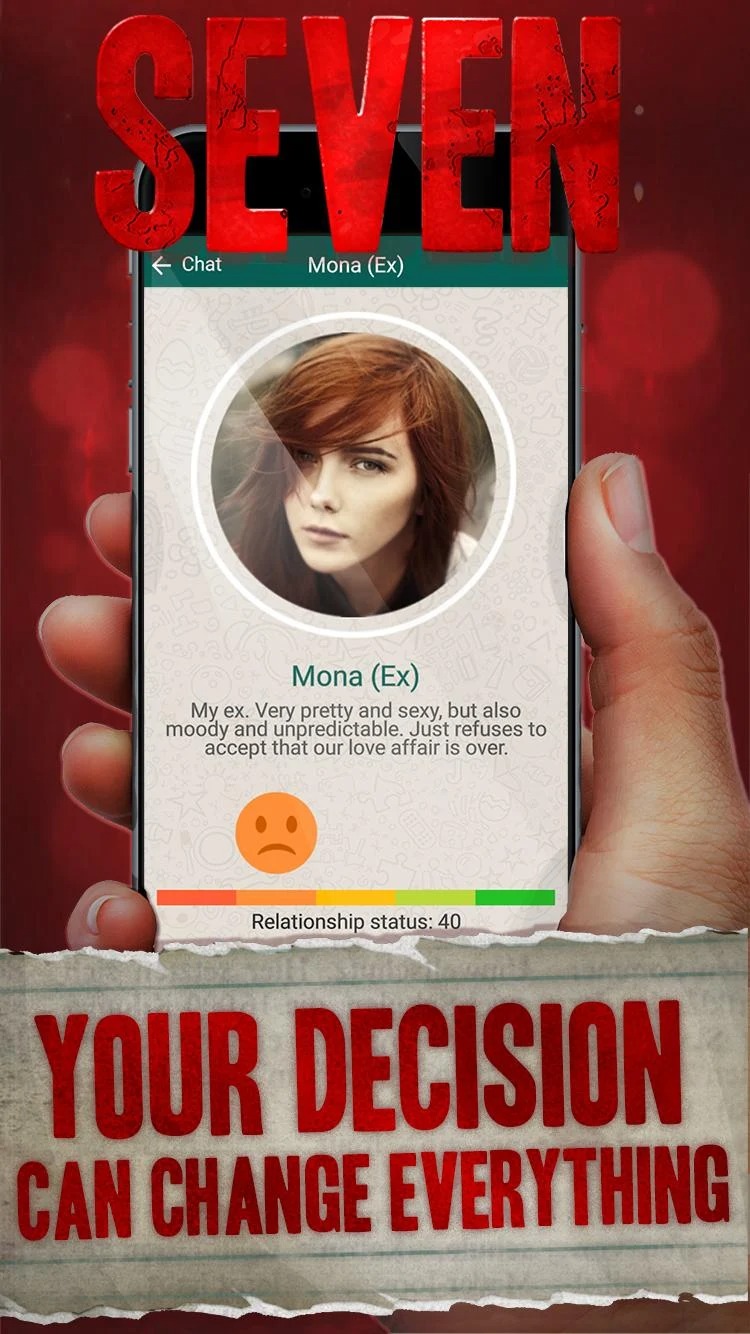 The Wolf Among Us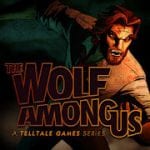 The Wolf Among Us is a five-part game, each of which is an extension of a single story. The game itself was developed by the creators of the famous The Walking Dead, so the fans of this series will also find something interesting in the game.
The whole game is based on murders, brutality, and bloody atmosphere around – if you like such thrillers, The Wolf Among Us is for you.
The plot of the game is based on Fables comic book, but you won't find the episodes from there in the process. The Wolf Among Us is dedicated to characters from different fairytales that look like ordinary people and don't differ from their surroundings.
They all live in New York but have to protect themselves from outsiders. In general, you will be immersed in the atmosphere of the ordinary life of adapted fairytale characters, and will also investigate some strange cases.
For example, in one of the series Snow White will be killed, and only you can solve this monstrous crime. Are you ready for such stories?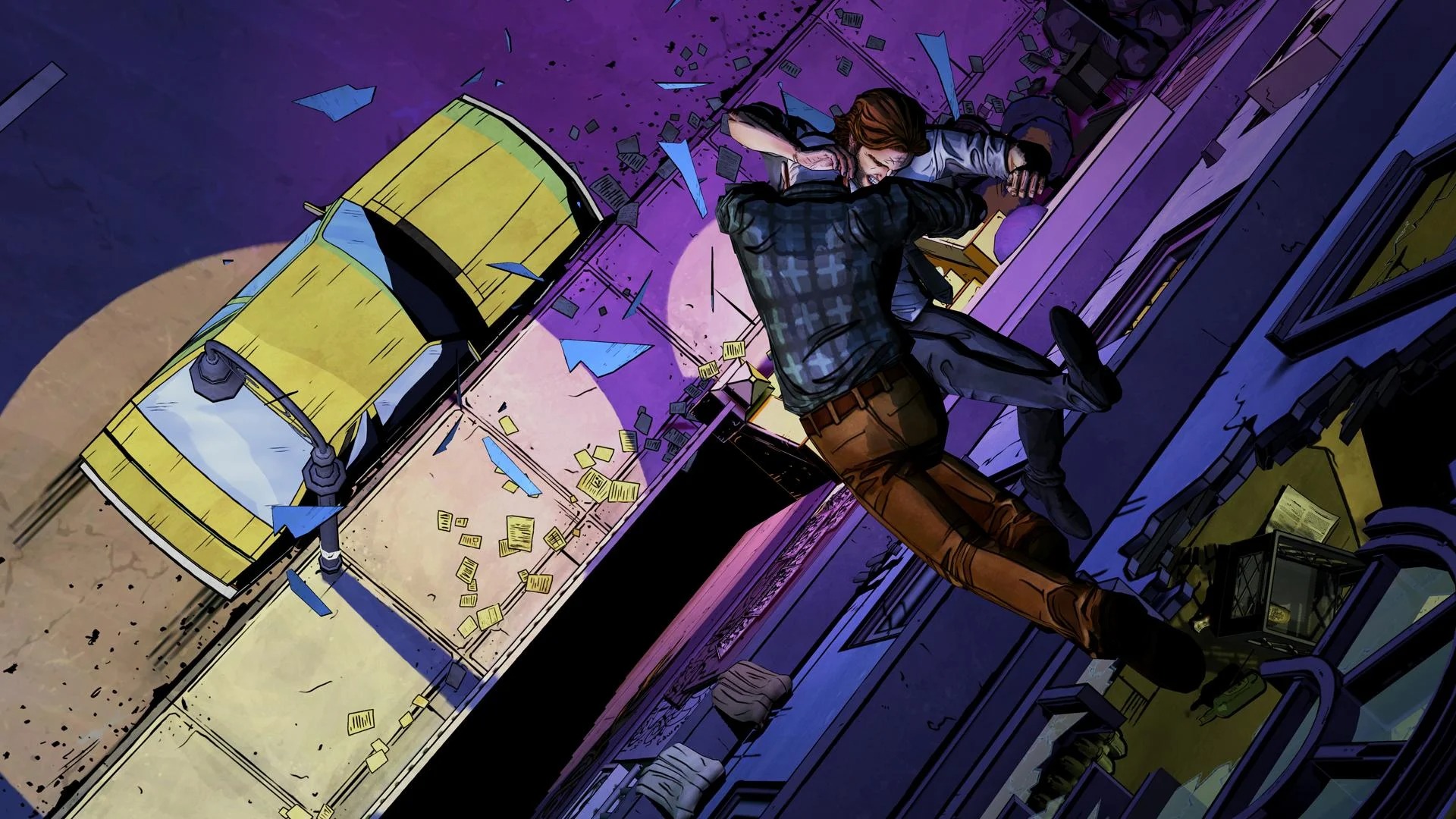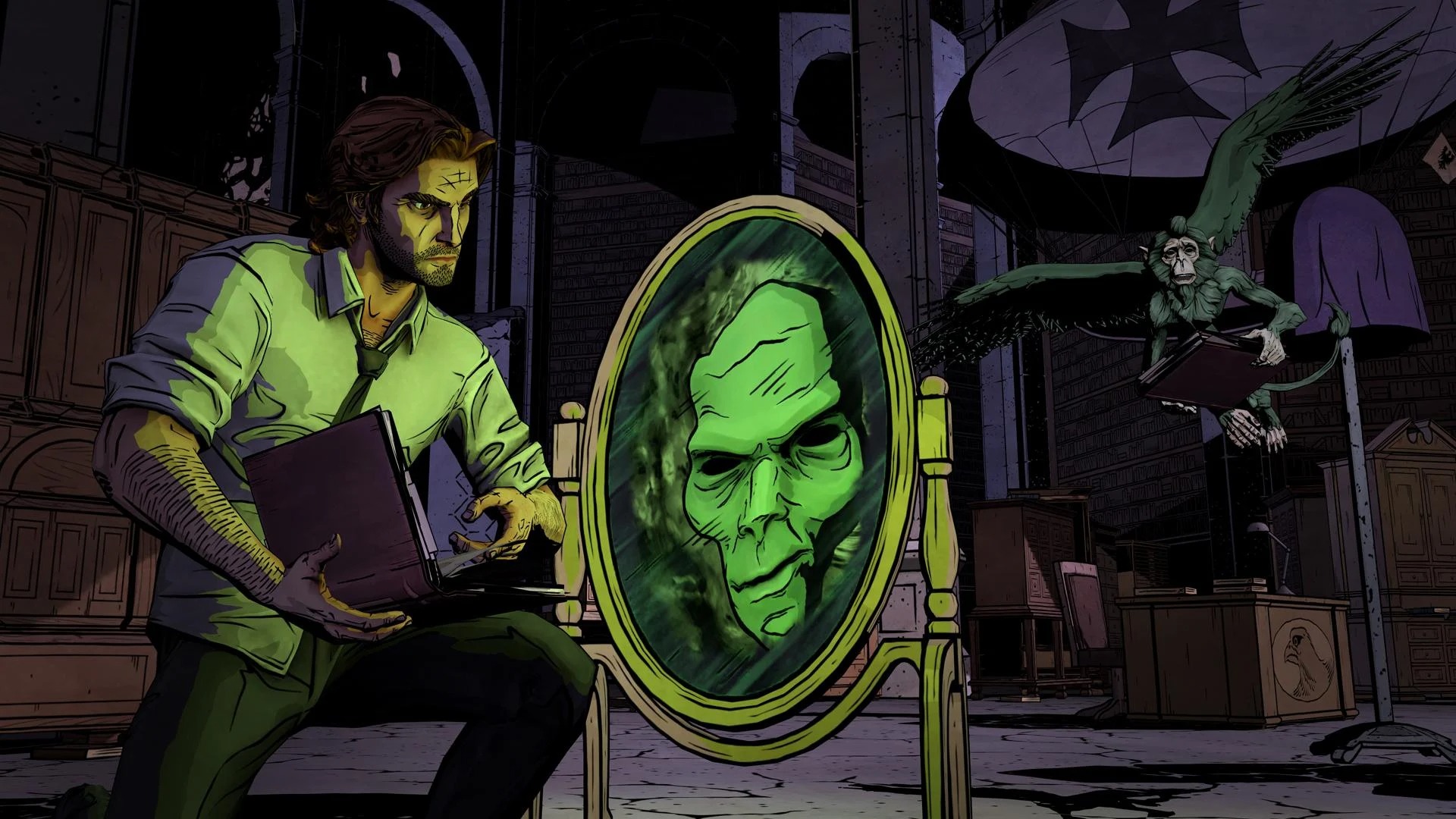 You may also like: 13 Best high graphic games for Android & iOS
Lost Lands 1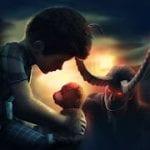 If you like a variety of mini-games that fit perfectly into the plot of the main game, then Lost Lands may be to your liking. There are 40 different mini-games built into a single pass of the game, which you will have to play in the process.
Some scenes in Lost Lands involve not only puzzles but also the search for hidden objects, where you will need to show wit. The process will gather various collections of items, for which you will get additional gaming bonuses.
It is worth telling a little about the story. In Lost Lands, the story is based on the lost son. You present yourself as a mother who was a little distracted while resting in the woods whilst your son disappeared.
He may have heard strange voices and then entered a mysterious portal. Now your goal is to find your son in every possible way, solving unimaginable puzzles and being in constant search.
You will meet the unusual inhabitants of the Lost Land, as well as stand on the path of the war with the Dark Lord. This is the only way you can get your child back – but will it work?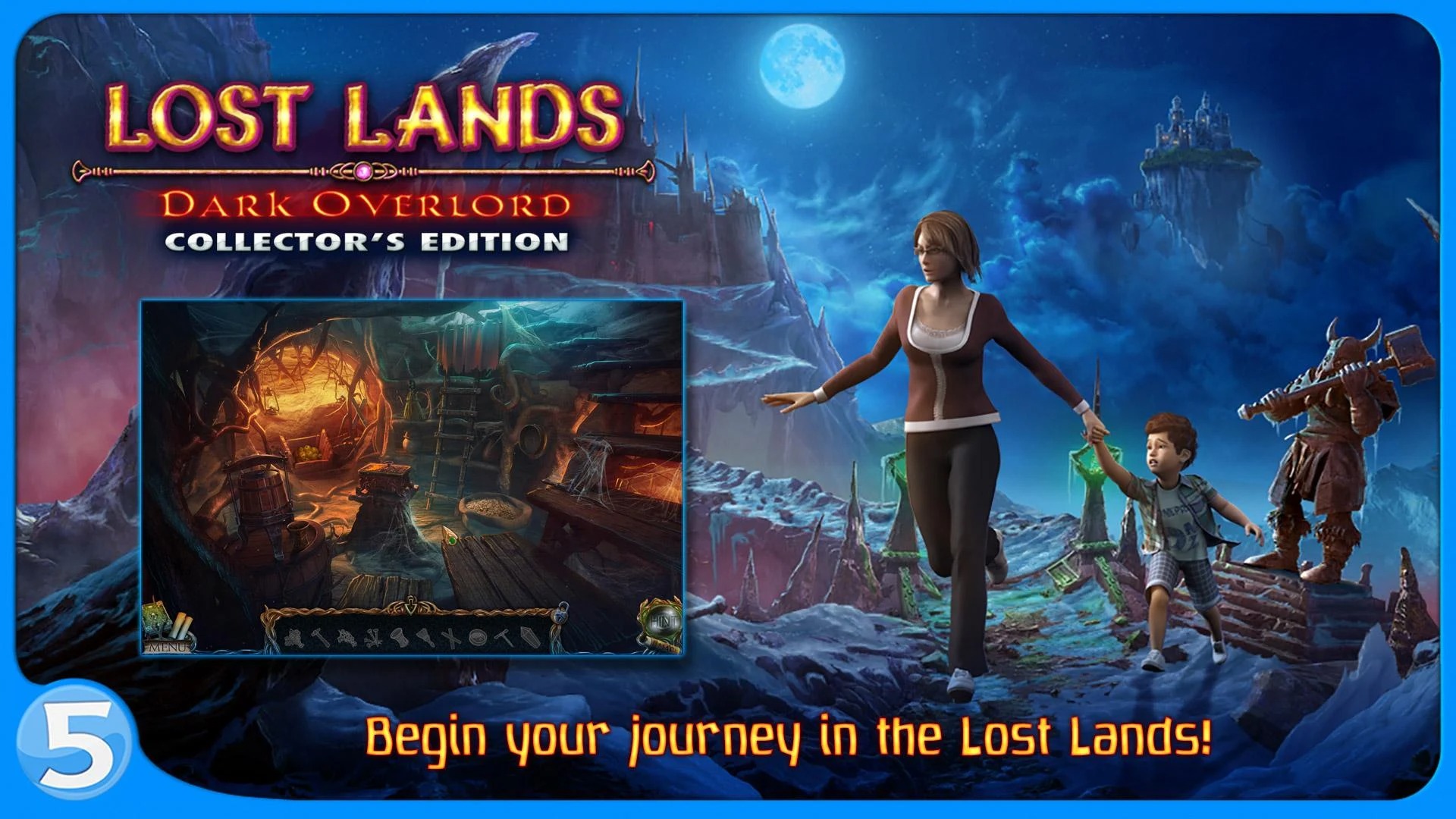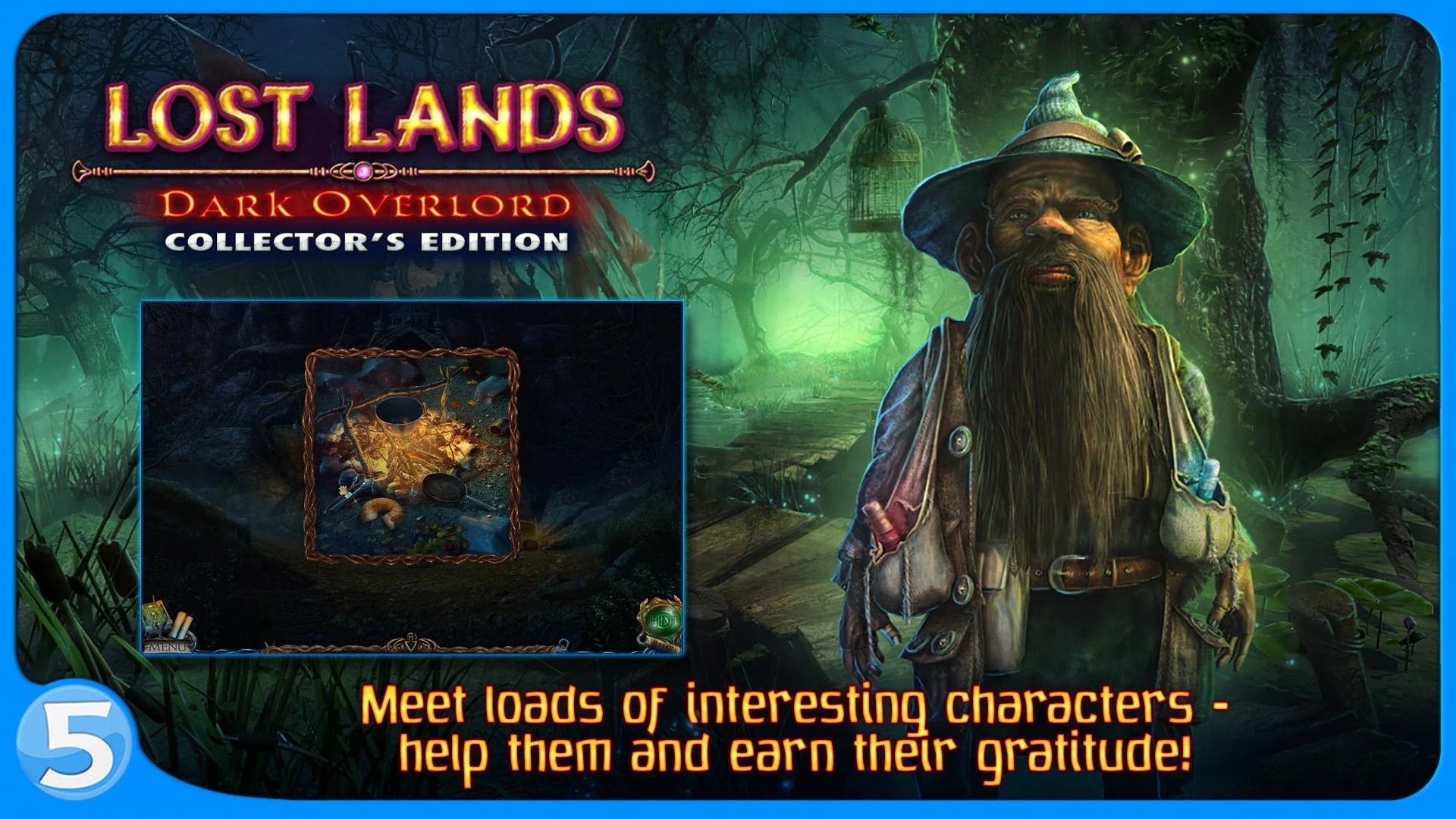 Manor Matters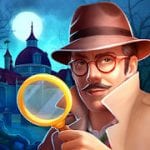 For fans of standard item searches, there is a good detective game Manor Matters. Here the action takes place in a mysterious mansion, which has its own secrets and legends.
Any old house or even the manor have their own secrets, which are not always revealed to residents or casual guests. Your own goal is to know them all, no matter if you really should know them. Every scene in Manor Matters is incredibly beautiful, and you'll need to explore them all for a full search.
Manor Matters has several different game modes and search options that you can try out. Also, when you replay the scenes, the items change, and you will try to find them all under any circumstances.
In addition to such a fascinating mini-game has a main plot full of mysteries and riddles. This is where your detective abilities will be revealed – each of the characters Manor Matters can help you, the main thing is to understand how.
The world of mysteries, adventure, and riddles is waiting for you, you just need to download the game and start your virtual investigation.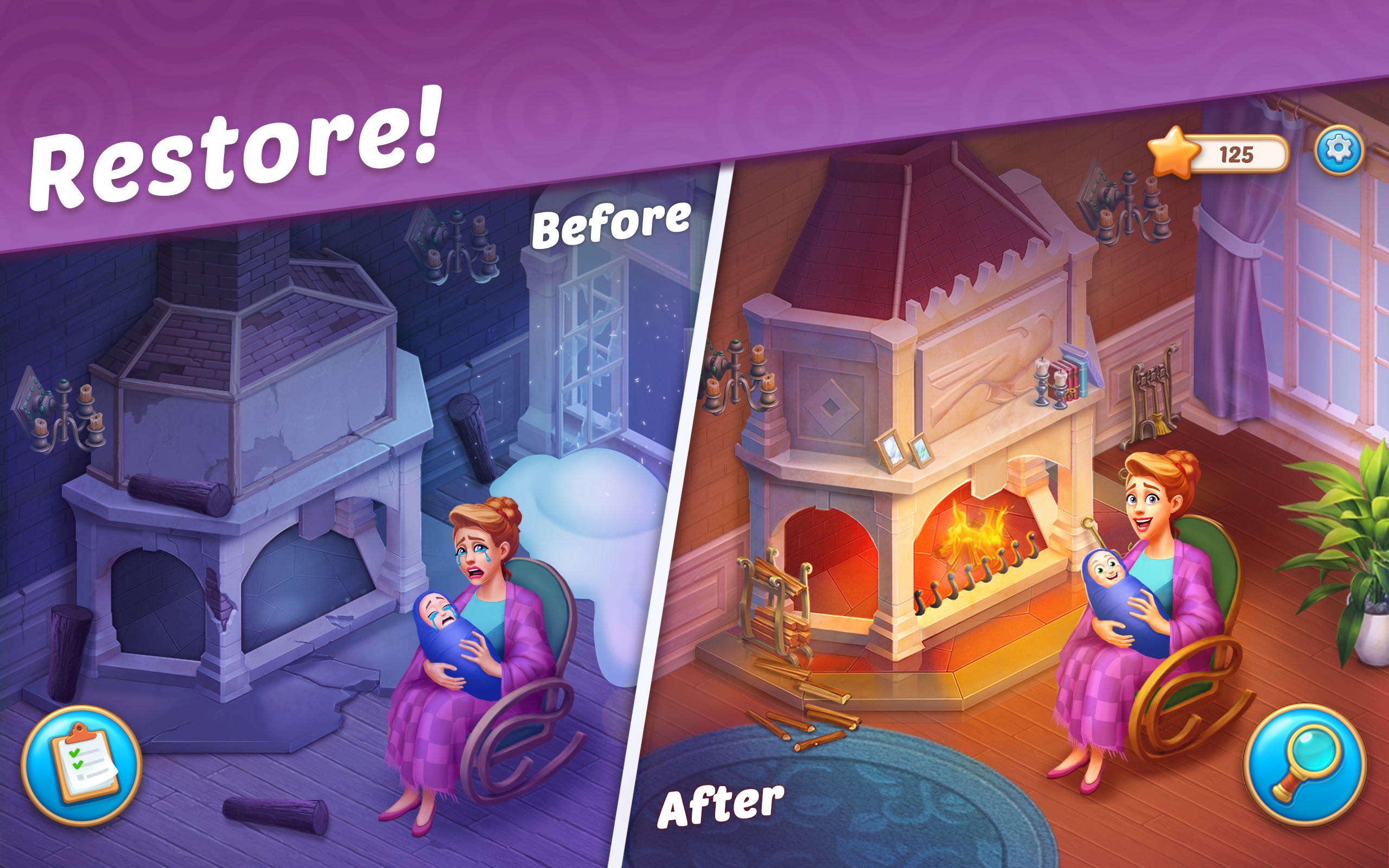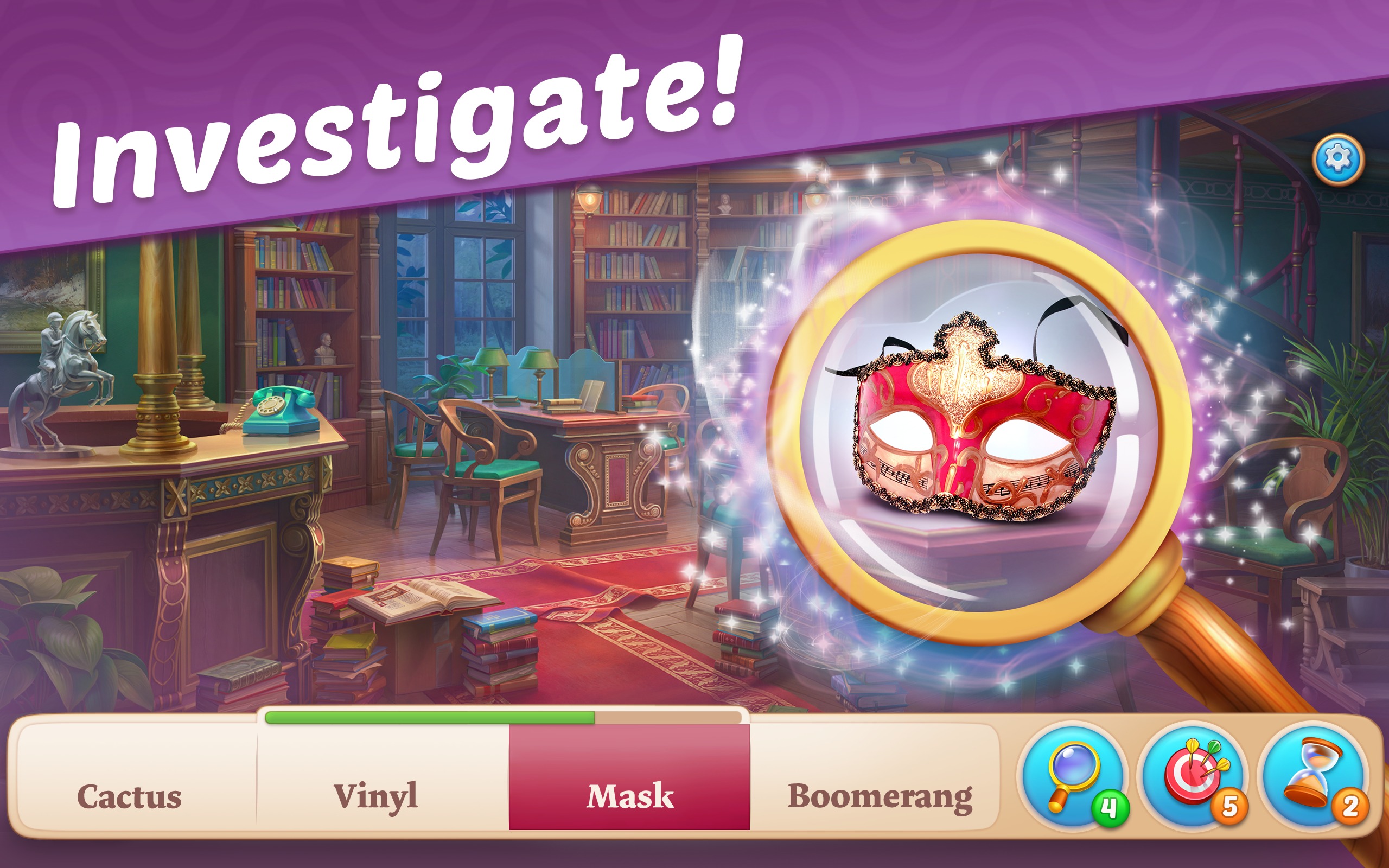 New York Mysteries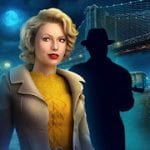 New York is not only a city of great opportunities but also of mysteries. In such a large metropolis often happens something criminal, mysterious or unexplained, but not all of these cases are easy to solve.
In New York Mysteries, you will become a brave journalist who decides to investigate a high-profile case on her own. Mafia bosses disappear in the city, and children disappear right after them. You just have to figure out what's really going on and why such powerful people start to just disappear.
In a New York Mysteries story, the mafia is starting to take over the city. But soon the big bosses just disappear, and in their place, they find only a suspicious liquid and a butterfly. Unfortunately, there are no more clues, but that's just at first glance.
You'll be able to find out absolutely all the reasons, as well as restore the chronology of events. New York Mysteries locations are perfectly optimized for smartphones, and you will be watching New York in the most unexpected places.
For the most advanced players, there is also a bonus chapter – it tells about the mysterious underground city, about which only a few people know.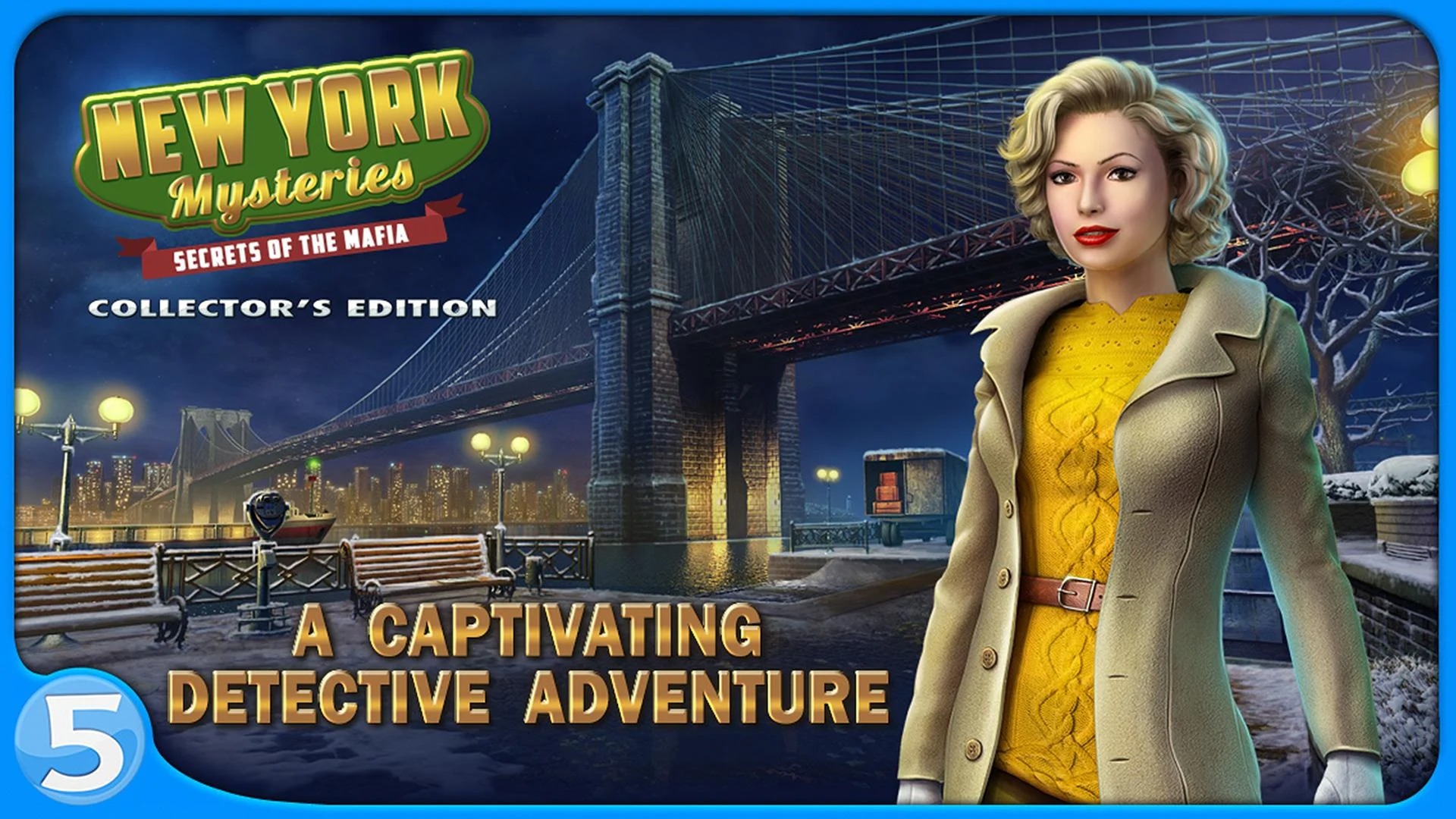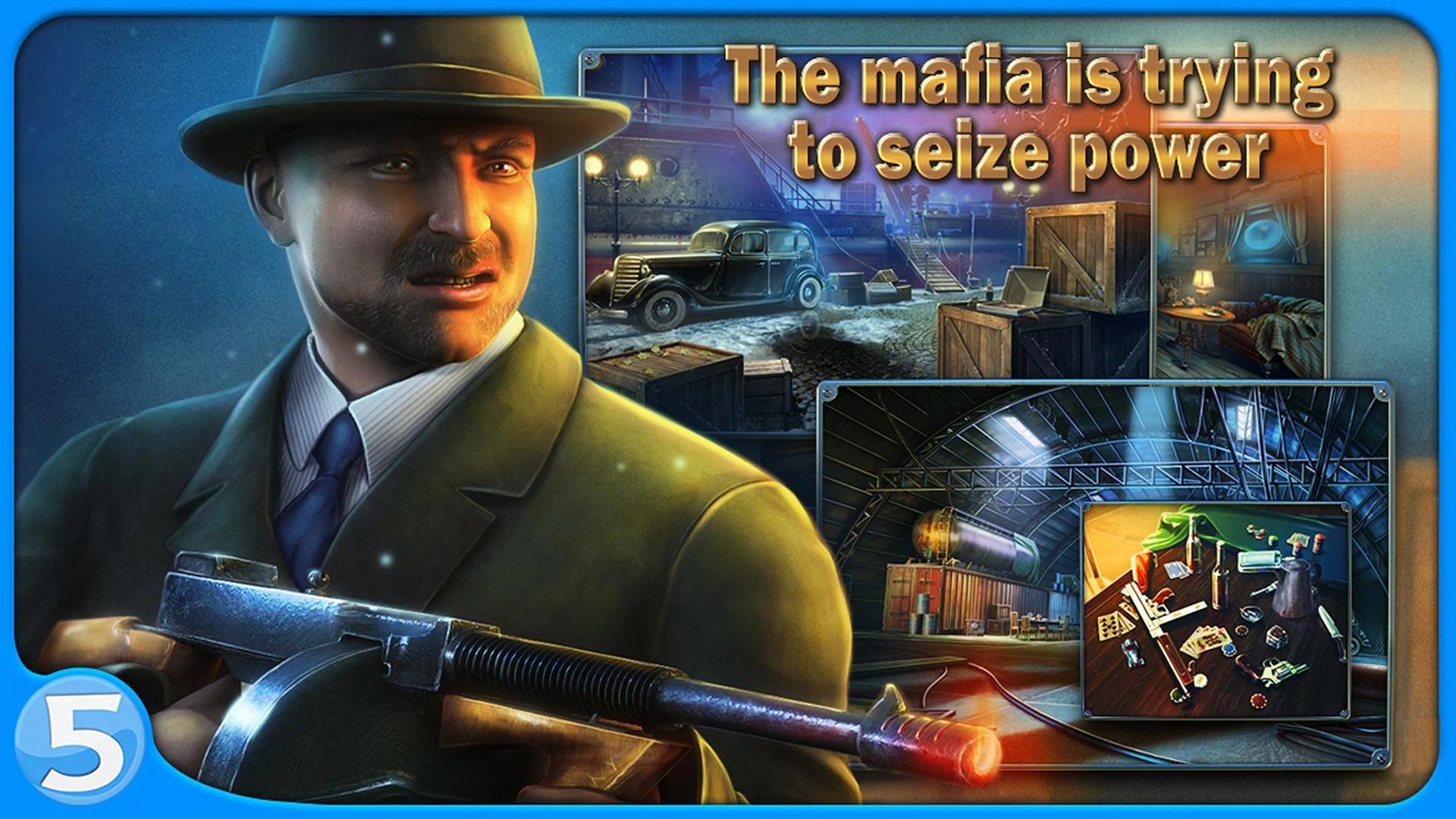 Duskwood – Crime & Investigation Detective Story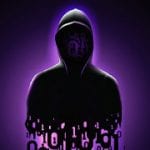 Text quests are becoming popular among fans of detective books and novels. It is as if you are reading a work while missing out on unnecessary descriptions and watching the interactive prompts.
Duskwood is exactly that kind of game, which is constantly supplemented by the developers. In the process, as soon as you start to finish the game, you will realize that new episodes are regularly released, which are just as exciting.
Duskwood offers you to become a part of the strange story about the girl's disappearance. You are unwittingly involved in everything that happens – because mysterious messages come with your number.
Of course, the girl's friends contact you immediately, and you will need to understand why. In addition to the fact that the whole story is in the form of correspondence, you will also be presented with various multimedia content – videos, voice messages, choice of actions, and so on.
Duskwood will help you make friends in the game, but be careful – not all of them can be trusted.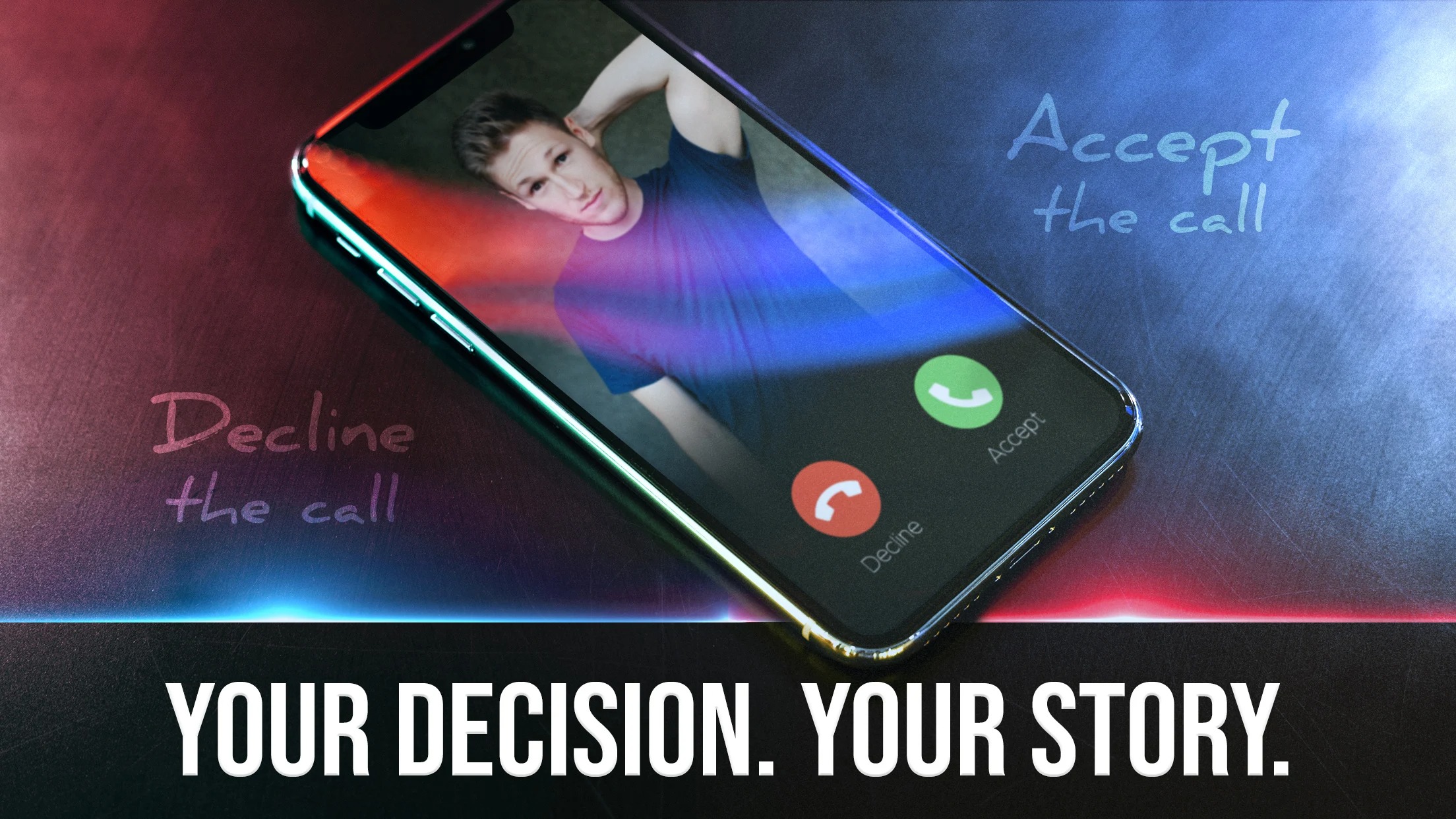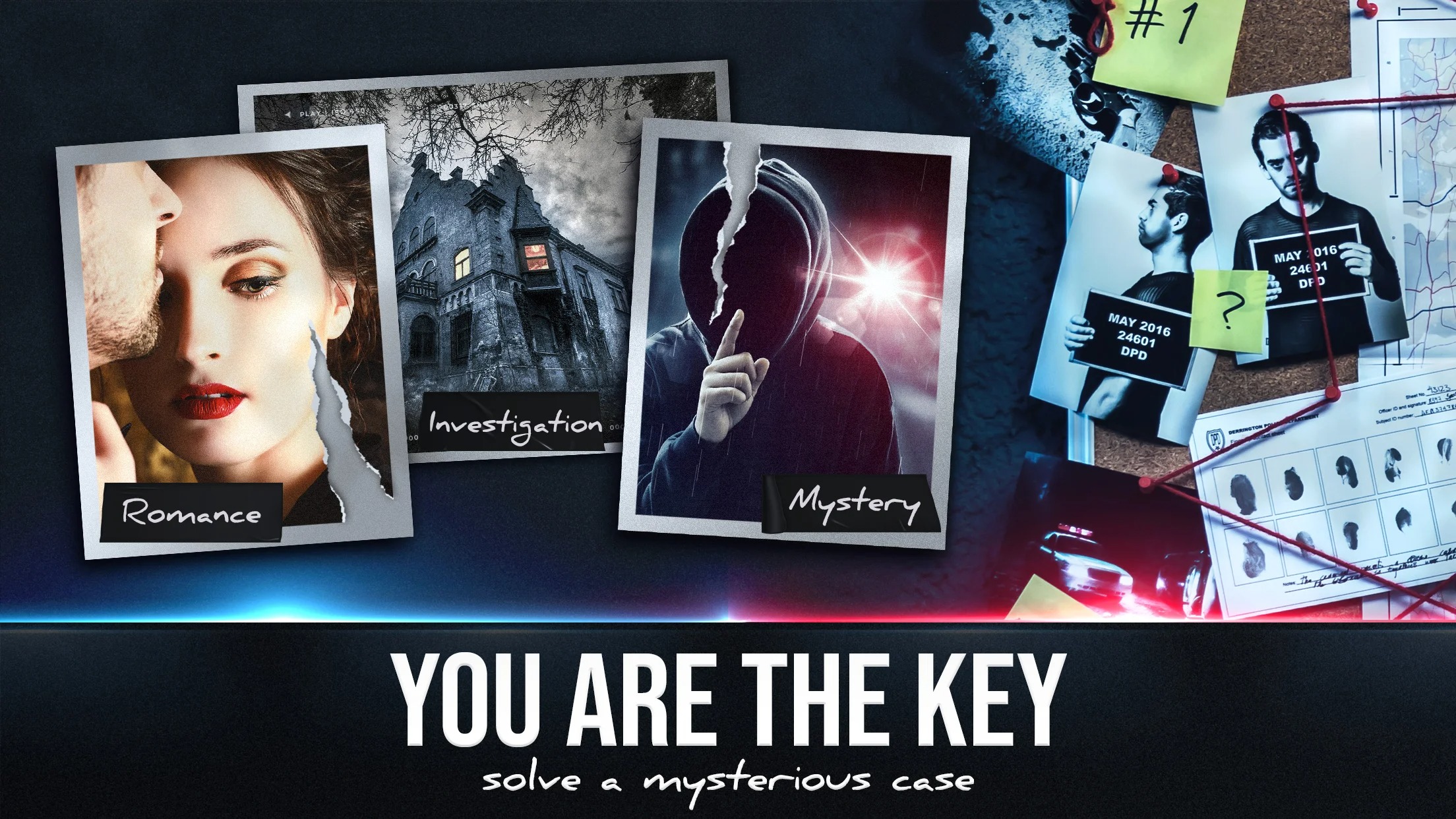 Detective Jackie – Mystic Case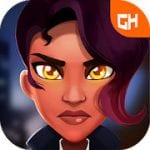 Developers of Original Stories have many different games, one of which is Detective Jackie. You can unlock all of them at once by simply purchasing a developer subscription, thus supporting the developer.
It should be noted that almost all their games are in some way connected with investigations and crimes, so the fans of the genre won't be disappointed after the purchase. It is worth to tell a little bit about Detective Jackie game specifically, so you will understand the stories we are talking about.
In Detective Jackie you become the main character as a private detective, who devoted all her life to investigating child murders and other crimes. Of course, in the game, the girl disappears, and you take on the investigation of this case.
You have to study the tragedy of the past, find all the clues that can lead you to the killer, as well as solve all the riddles. The killing has intersections with mythology, and you need to distinguish where is reality and where is fiction. Thanks to your intuition and knowledge, all 60 levels of Detective Jackie will appear to you as a single moment.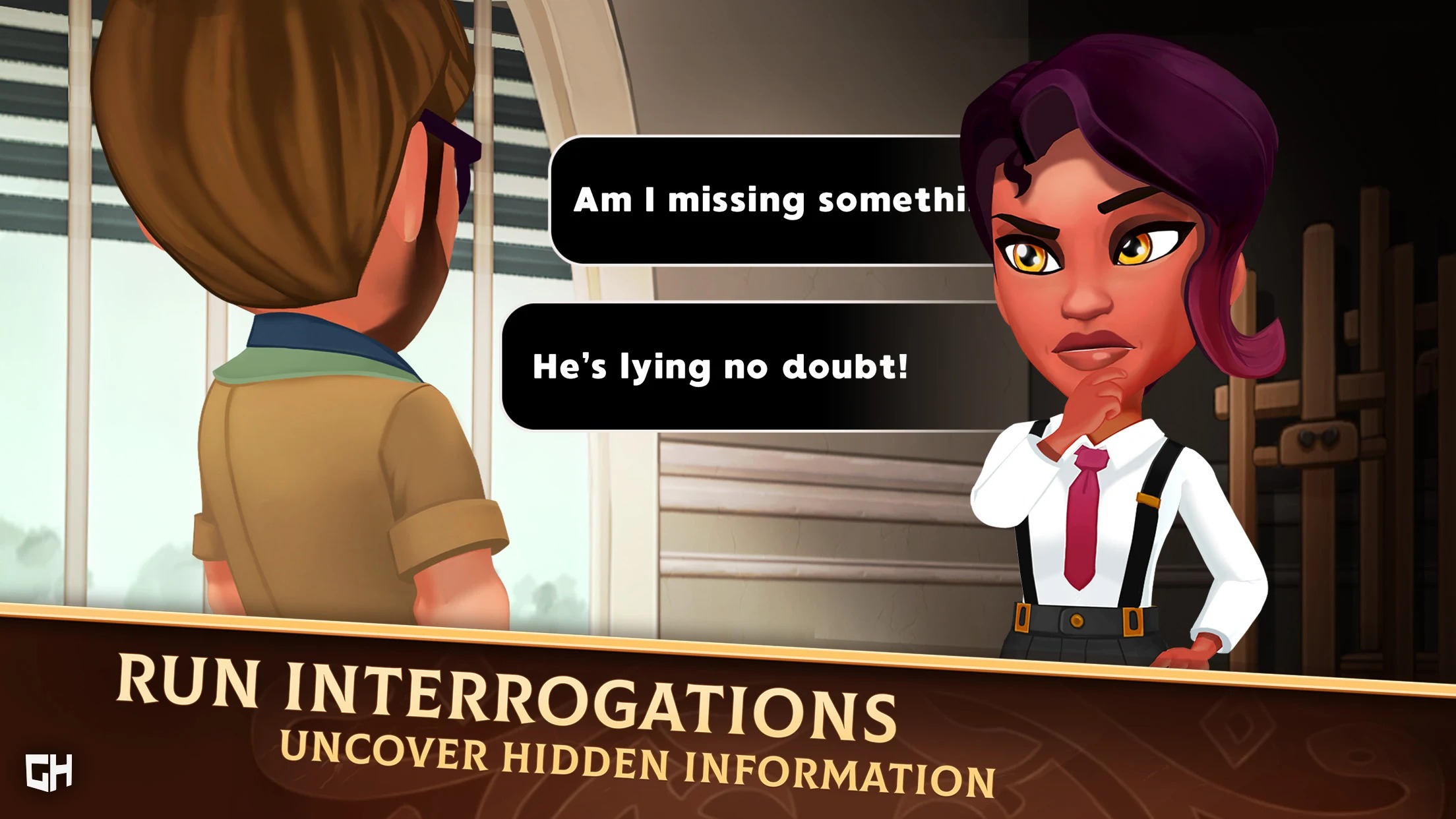 LAYTON BROTHERS MYSTERY ROOM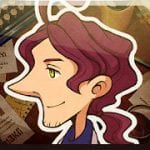 LAYTON BROTHERS MYSTERY ROOM is the latest game in the Layton Brothers series. If you haven't heard of it before, we strongly recommend that you at least try out some interesting stories.
The game itself isn't free, and you only have a few levels to try out. If you like the plot and style of the game, the purchase of the full version will be a great gift for yourself.
In LAYTON BROTHERS MYSTERY ROOM you are a brilliant investigator, who has a great assistant. Together you take up the investigation of the most mysterious cases, finding irrefutable proof and hidden evidence.
For each crime, you will have to investigate the scene, gathering all possible suspicious objects. Everything found is recorded in the case file, and later you can study them to put the whole picture together. The obvious plus of LAYTON BROTHERS MYSTERY ROOM is a story so big that you don't want to stop.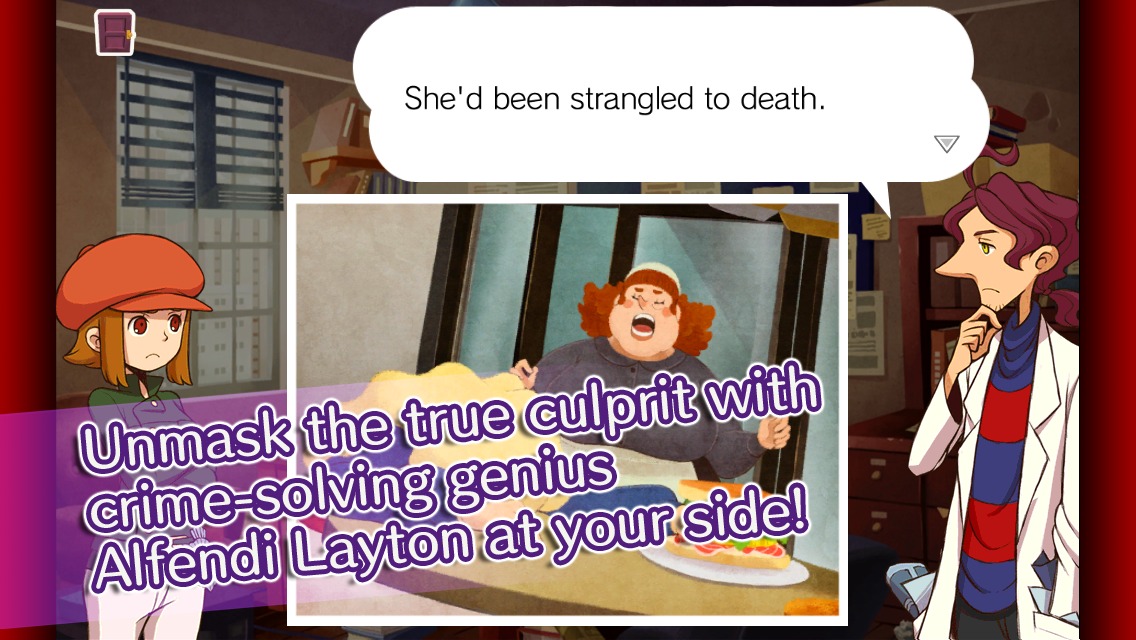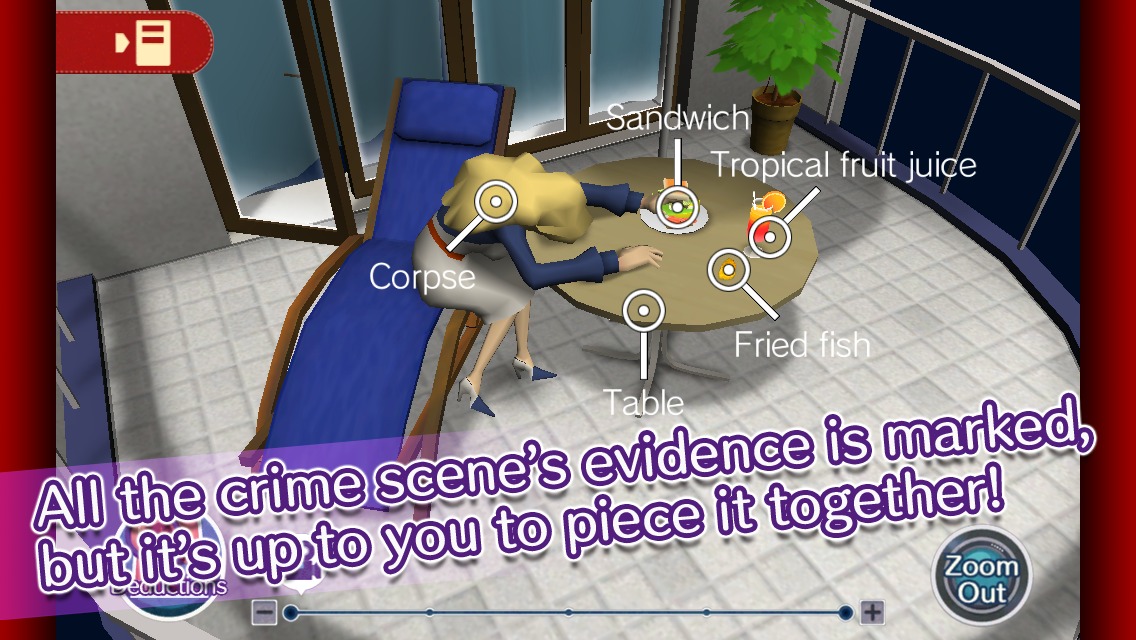 Criminal Minds: The Mobile Game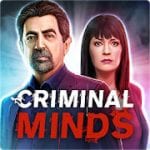 The FBI has repeatedly become the protagonists of all possible series and movies. If you're attracted to this topic, welcome to the FBI forensics team. Now you're leading them by investigating cases and solving crimes.
Criminal Minds game is based on CBS series, so in the game, you will meet some popular heroes. The most brutal serial killers and maniacs can go unpunished unless you enter the game.
You will need to do everything very quickly because time is very important. The longer you have to go through and solve cases, the harder it can become to catch the criminal.
Criminal Minds offers you to create a description of criminals, analyze crime scenes, manage a whole team of specialists, and much more. In the game, you will really feel like a hero of your favorite TV series, without even reviewing it.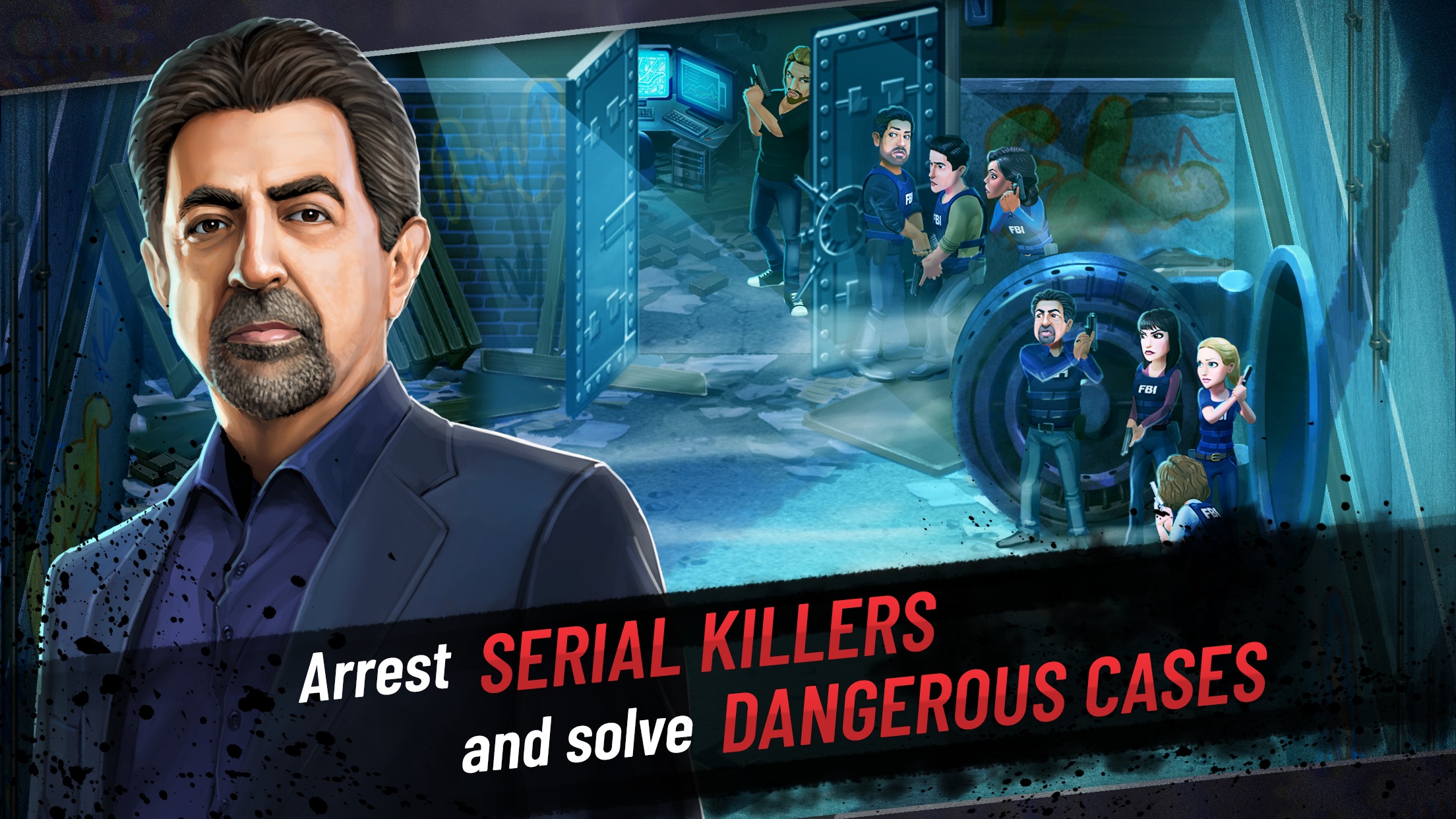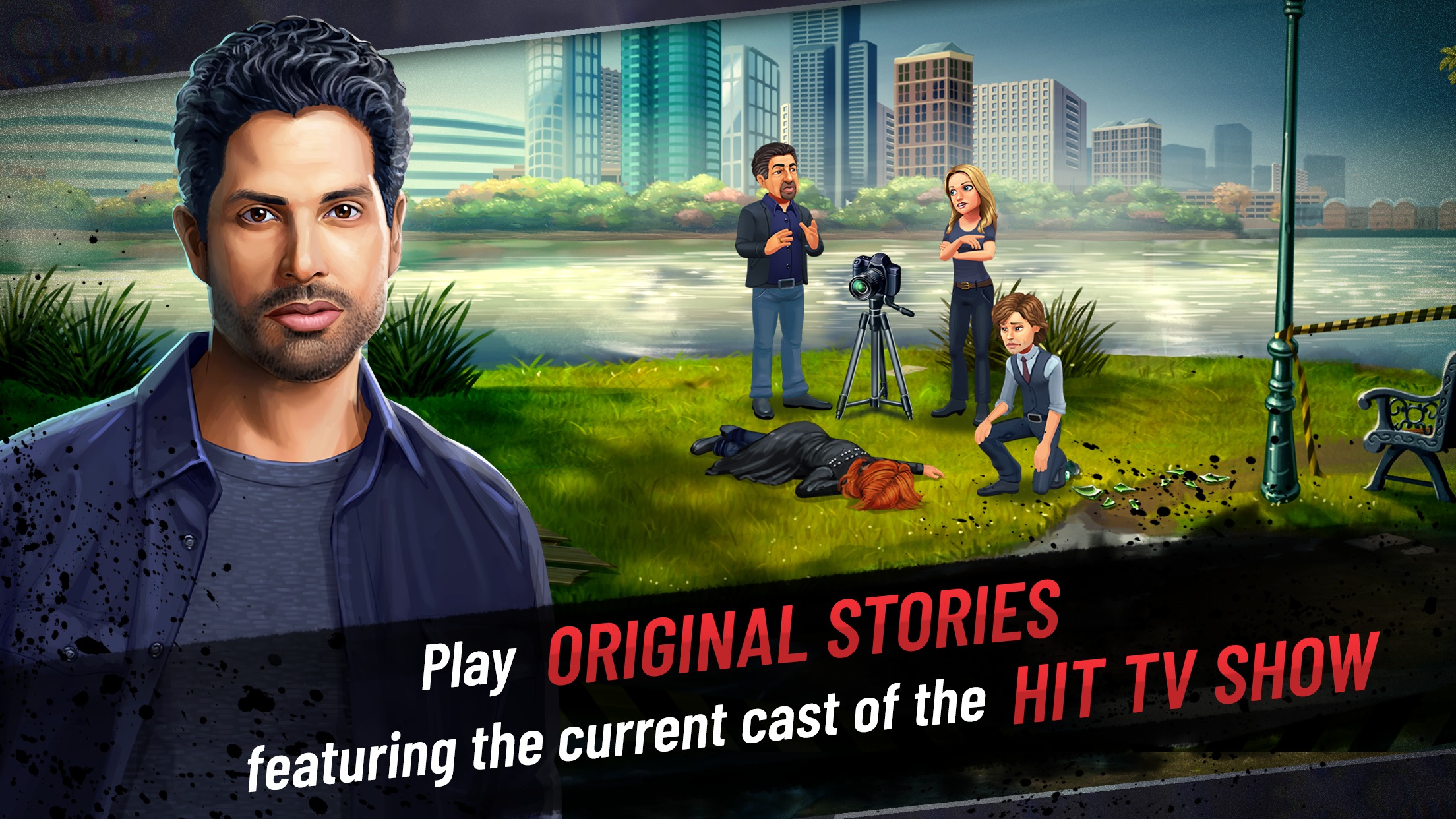 You may also like: 21 Free Puzzle Game Apps for Android & iOS
Criminal Case: Pacific Bay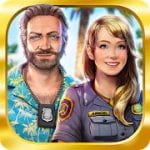 Criminal Case is another detective game with a built-in item search. Here you'll be immersed in the strange murder story of Christy Becker, whose case remains unsolved.
You'll have to fix it and solve the case by finding the killer with your brilliant skills. Every crime scene or place associated with the girl will need to be thoroughly searched, and all the necessary items will need to be found.
The locations are different, and you will find literally everything that should have been hidden from other people's eyes.
It's the same as in a real investigation. Found evidence you'll send to the lab for analysis, to turn it into real evidence in court. Witnesses, suspects, friends, and colleagues – you'll have to interview absolutely everyone to gather as much information as possible.
It should be noted that the developers set the age limit for players – to start playing in Criminal Case, you must be at least 13 years old, otherwise, it is better to refrain from downloading.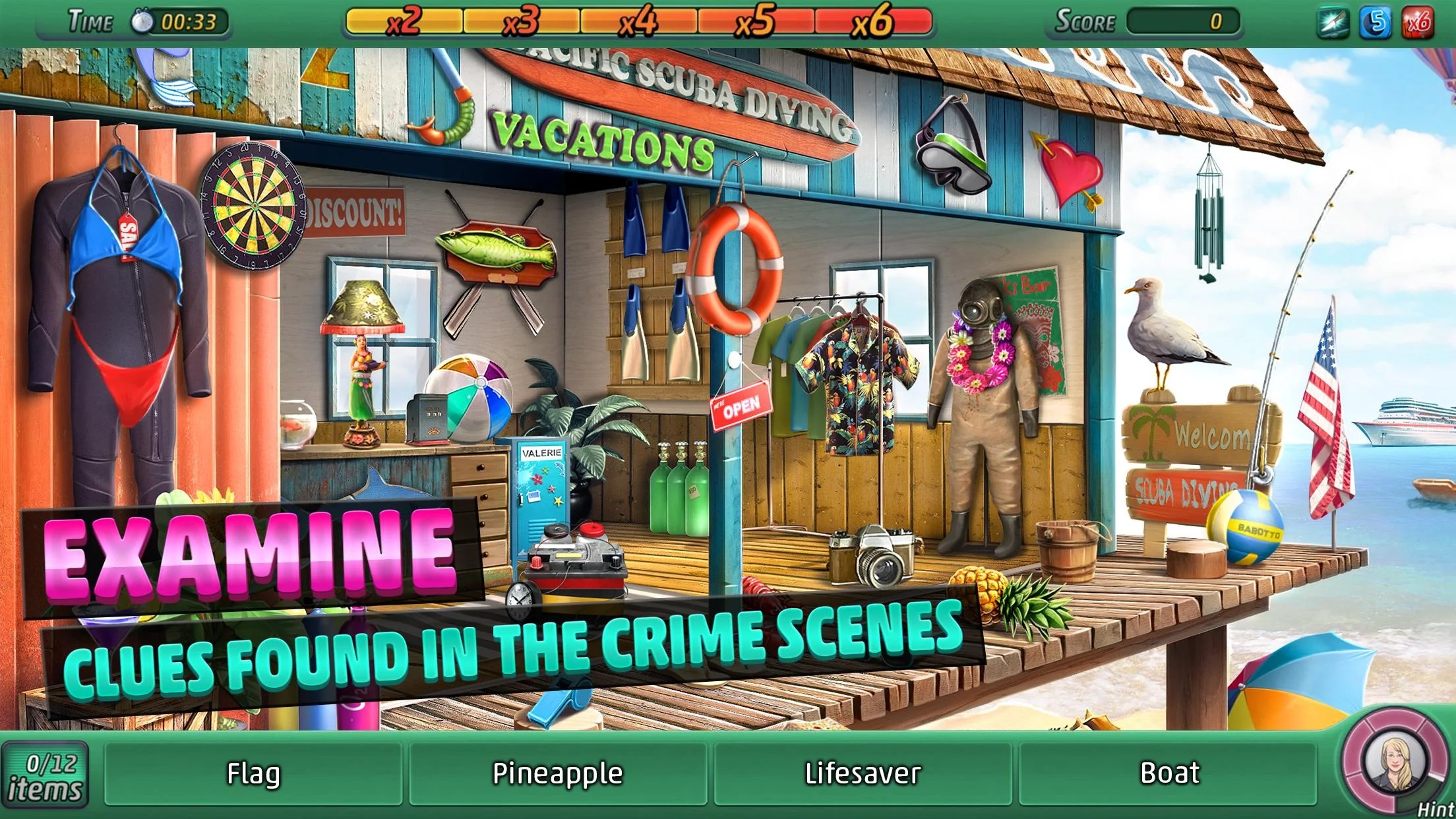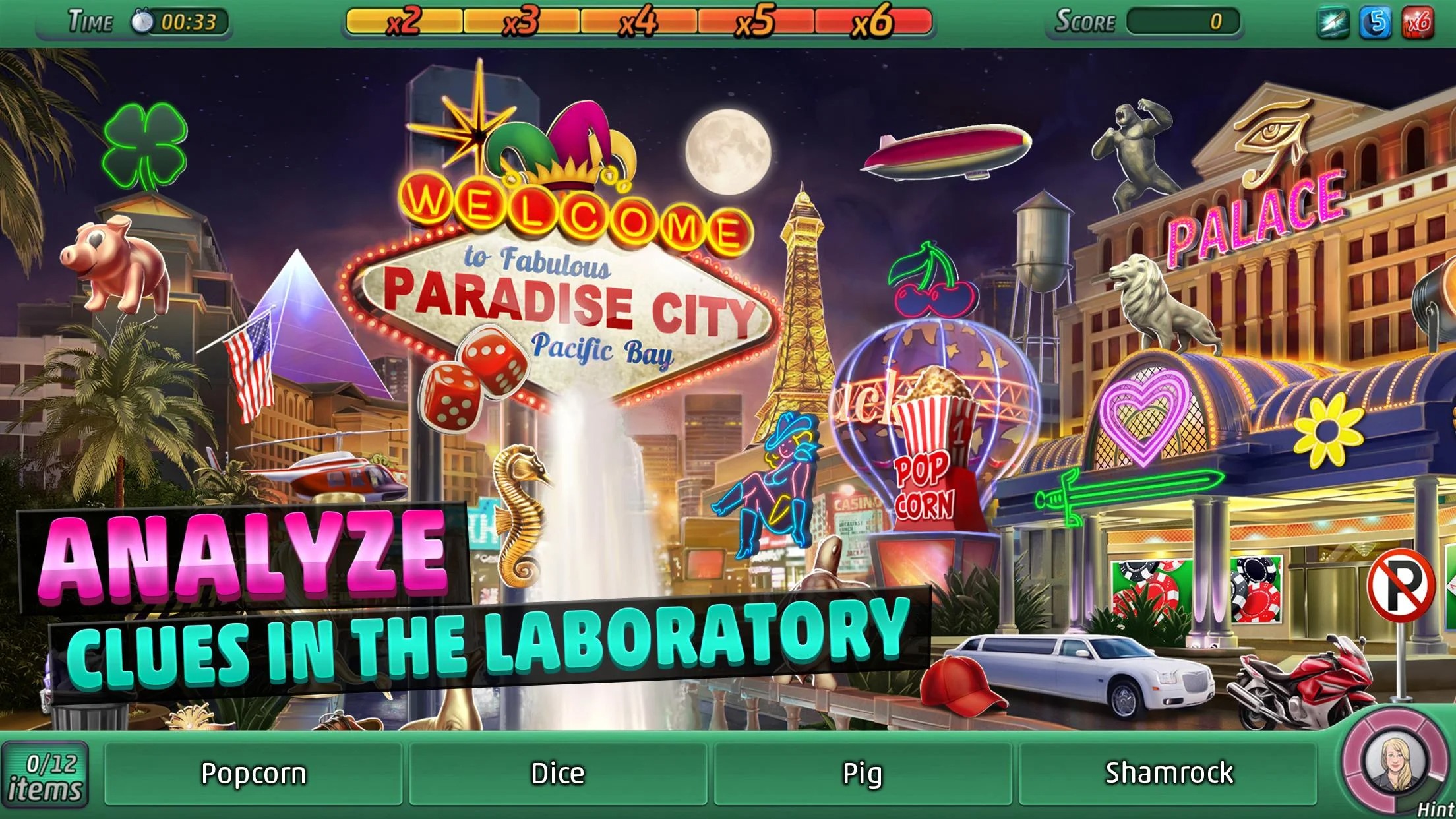 The history of the detective genre is really long and interesting. People adore the works of Agatha Christie, study information about Sherlock Holmes and Hercule Poirot, plunging into the story head-on.
Mobile games give you the opportunity to feel like the main character in the story that finds the answers to the most difficult puzzles. You can be a simple amateur or a real professional in forensics – and all this only with a smartphone or tablet.
Puzzles, a series of strange and mysterious events, suspicious characters – you plunge into the atmosphere of the game and literally do not want to leave it. We hope that those games that we found, will be an interesting discovery for you, and you can have a pleasant time during the investigation.