Nerf is one of the most popular children's weapons around the world. These blasters can delight even adults because of their realism. You can shoot lasers that are accompanied by sound effects and light signals. It is really amazing, but such a toy is sometimes difficult to buy.
So, analog blasters have been replaced by mobile apps that have great features. You can have fun or please your child with these best Nerf gun games for Android & iOS 2023.
For all of those who love playing mobile games with friends we recommend trying these best multiplayer games with voice chat.
NERF Epic Pranks!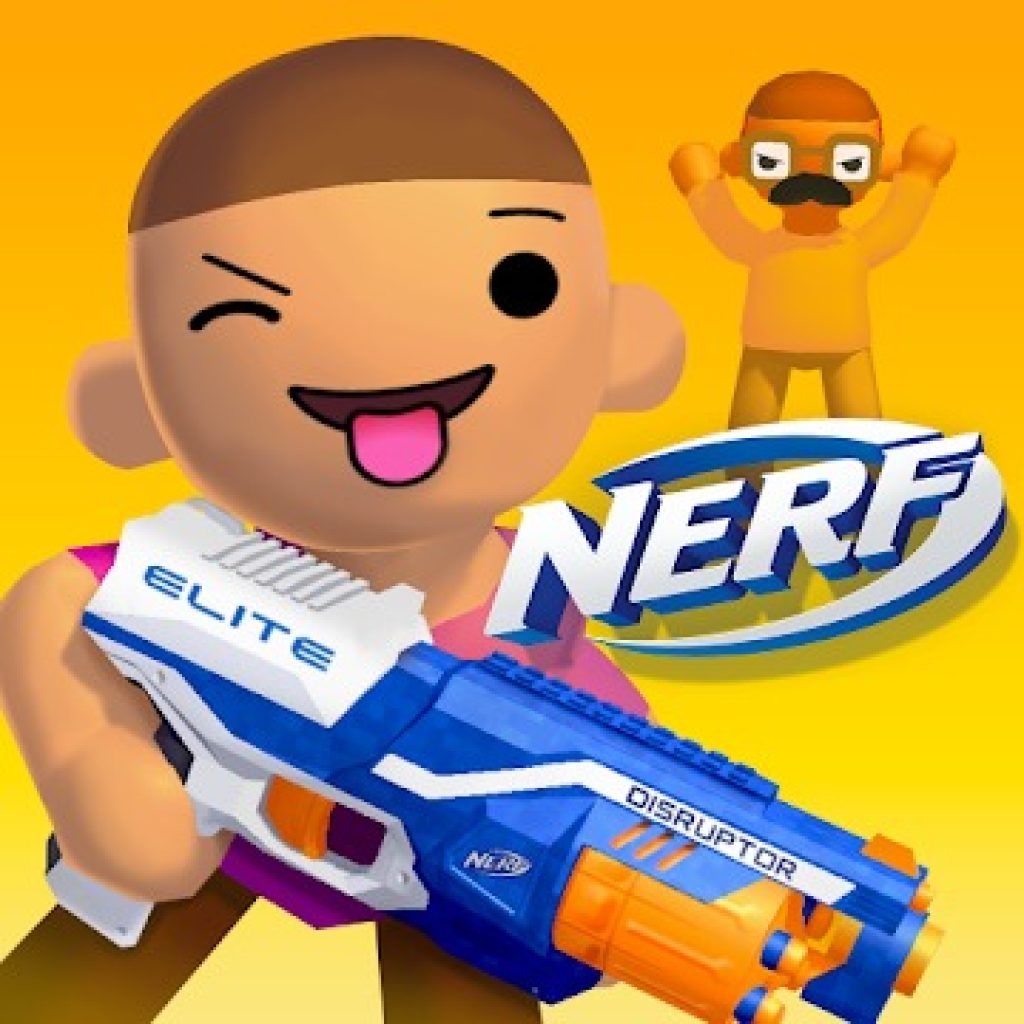 Do you want to relax and switch up your brain with an exciting game? The NERF battle has begun! You have to blow everyone up, tag them, but stay undetected.
NERF Epic Pranks! is an exciting online game that requires the use of strategic thinking for people of all ages. It can be played by children and adults.
Become invincible in the game by using your own developed tactics and plan of action. To go to the next level just hit the target when necessary and skillfully hide from the enemy.
The best will be the one who collects as many NERF blasters, unlocks them and new weapons, advancing through the game.
The game provides a choice of hero on whose behalf you do battle. It can be a clown, a robot, or a ninja. Only 1% of players can unlock all the heroes and weapons. Can you do it? Hitting your enemies, hiding from them, and tagging those in your sights should all be done as quickly as possible.
This is a casual game that you don't have to pay for. Colorful 3D graphics will give aesthetic pleasure and will not make you bored.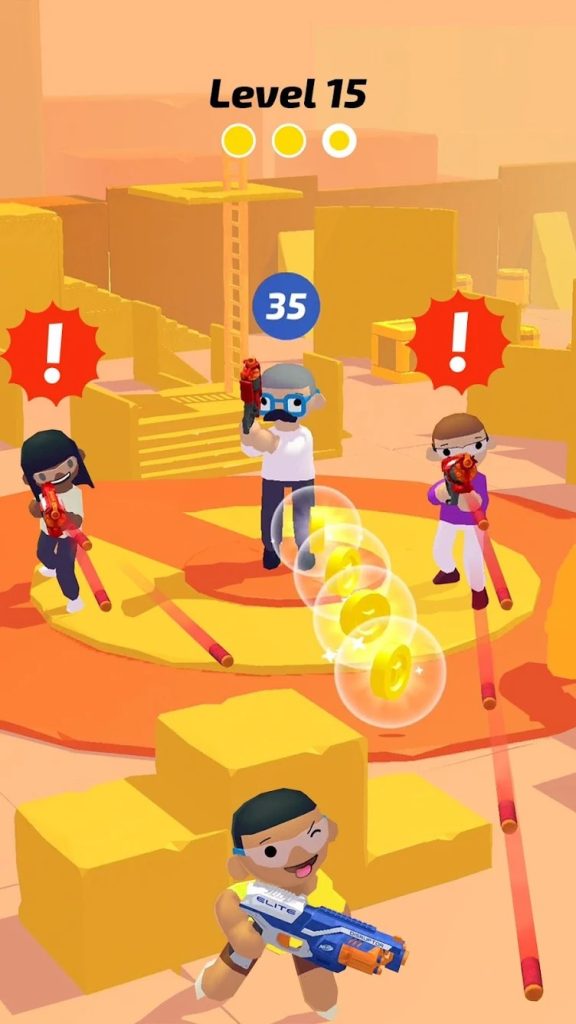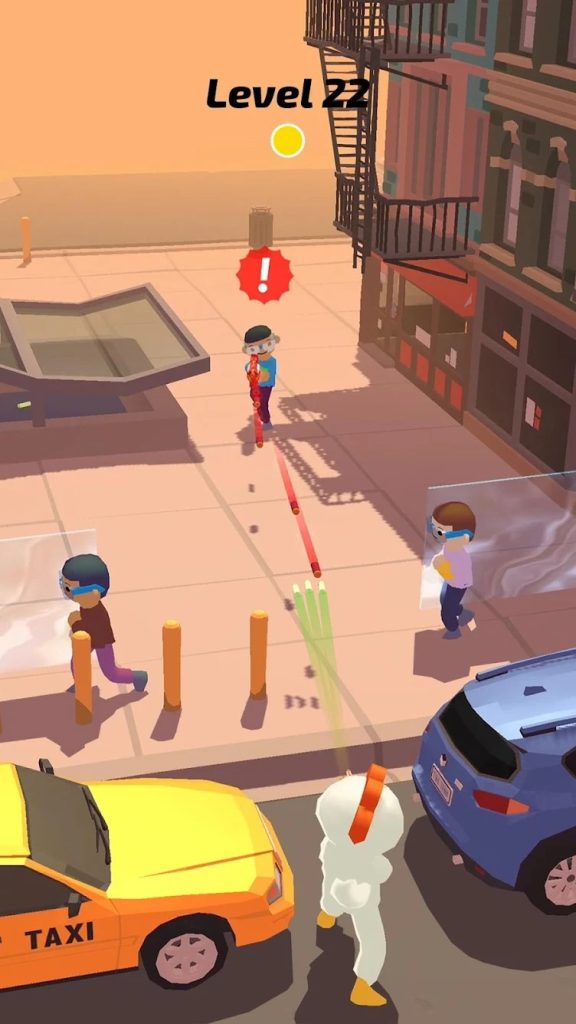 NERF Epic Pranks! has its own gameplay, simple controls, a variety of characters, and weapons. The master of this game will be the one who does not get caught by enemies, can blow everyone up, and is great at hiding and celebrating victory. Show what you can do!


You may also like: 11 Best Games Like Dota 2 for Android & iOS
Toy Gun Blaster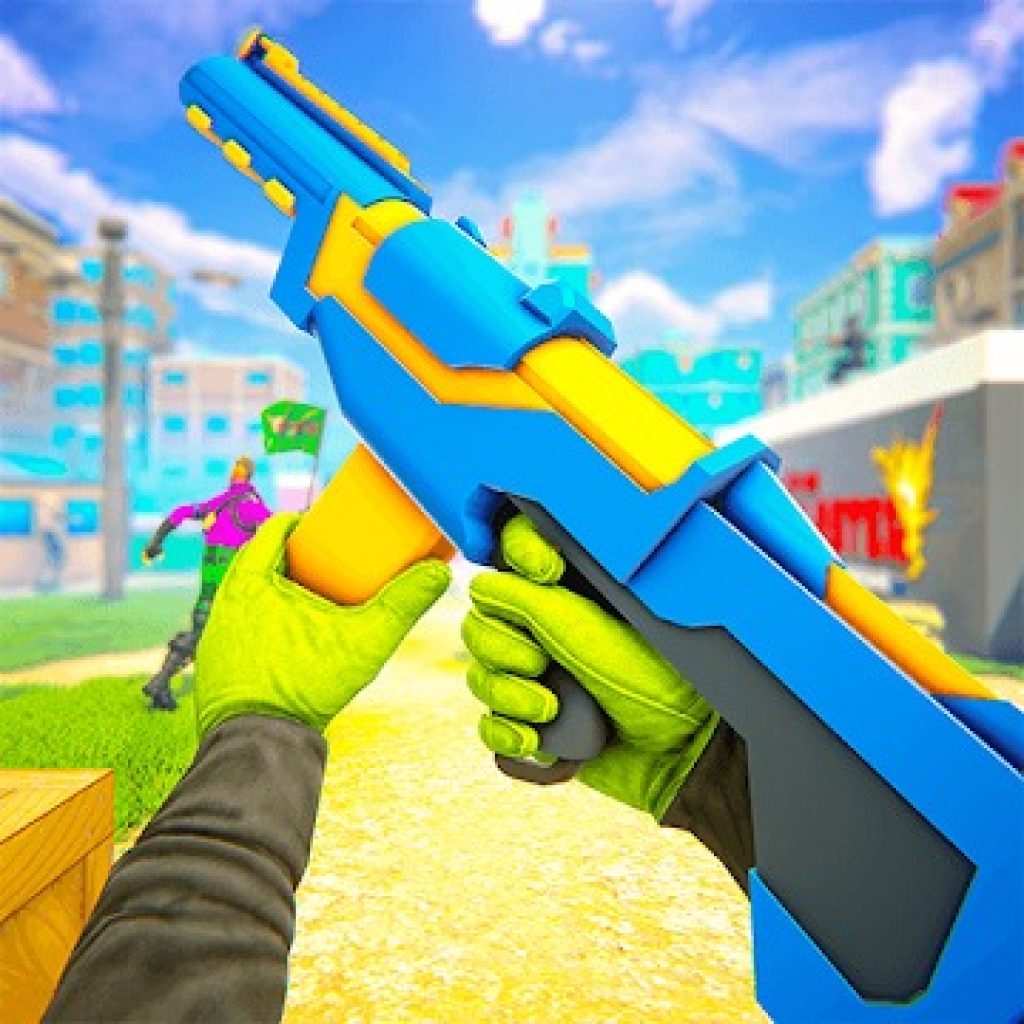 If you want to have fun, Toy Gun Blaster is your choice.
The developers have been updating the app regularly for several years. So the game is elaborated and is able to give an unforgettable experience.
Recently, the app is absolutely free, so you can download it right now.
When you first enter the game, you will feel that the control has been created as conveniently and comfortably as possible.
Besides, you will have to go through many hours of training to confront your opponents.
As the users note, the bots in this game have seriously elaborated artificial intelligence, and it will not be easy to fight against them.
Separately it is worth noting a wide variety of maps and game modes, which correspond to modern standards shooters. One of the main advantages of the game is the ability to play together with other players in a team.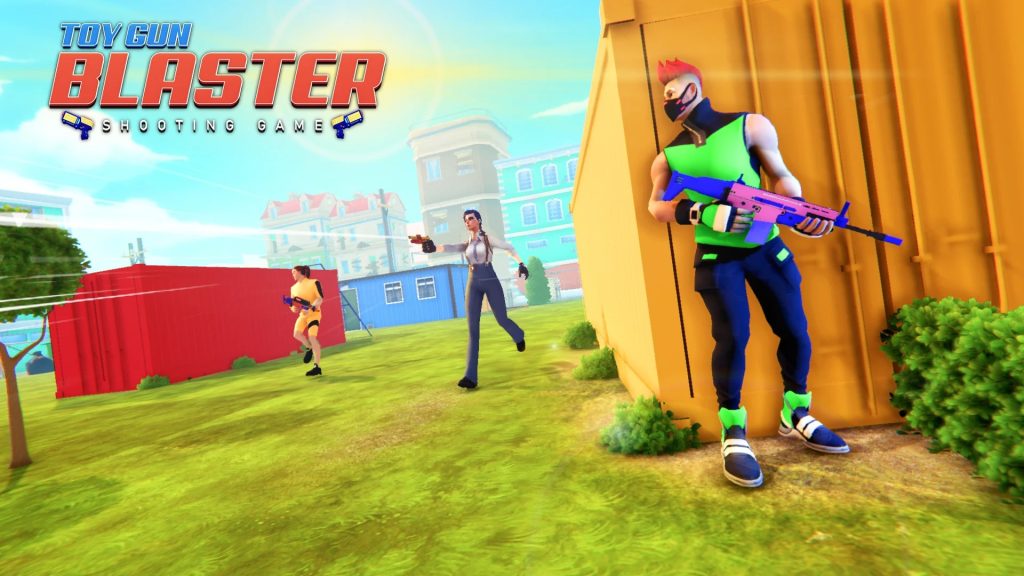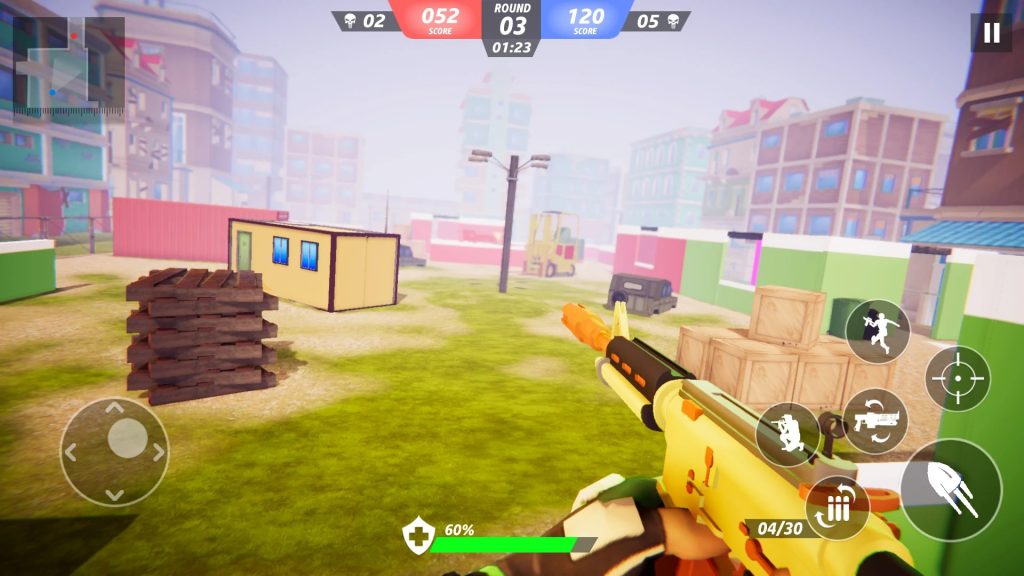 As the hours of the game go by, the difficulty increases and your skills grow, a greater variety of weapons will be available. Download Toy Gun Blaster now and have fun!


Epic Prank Master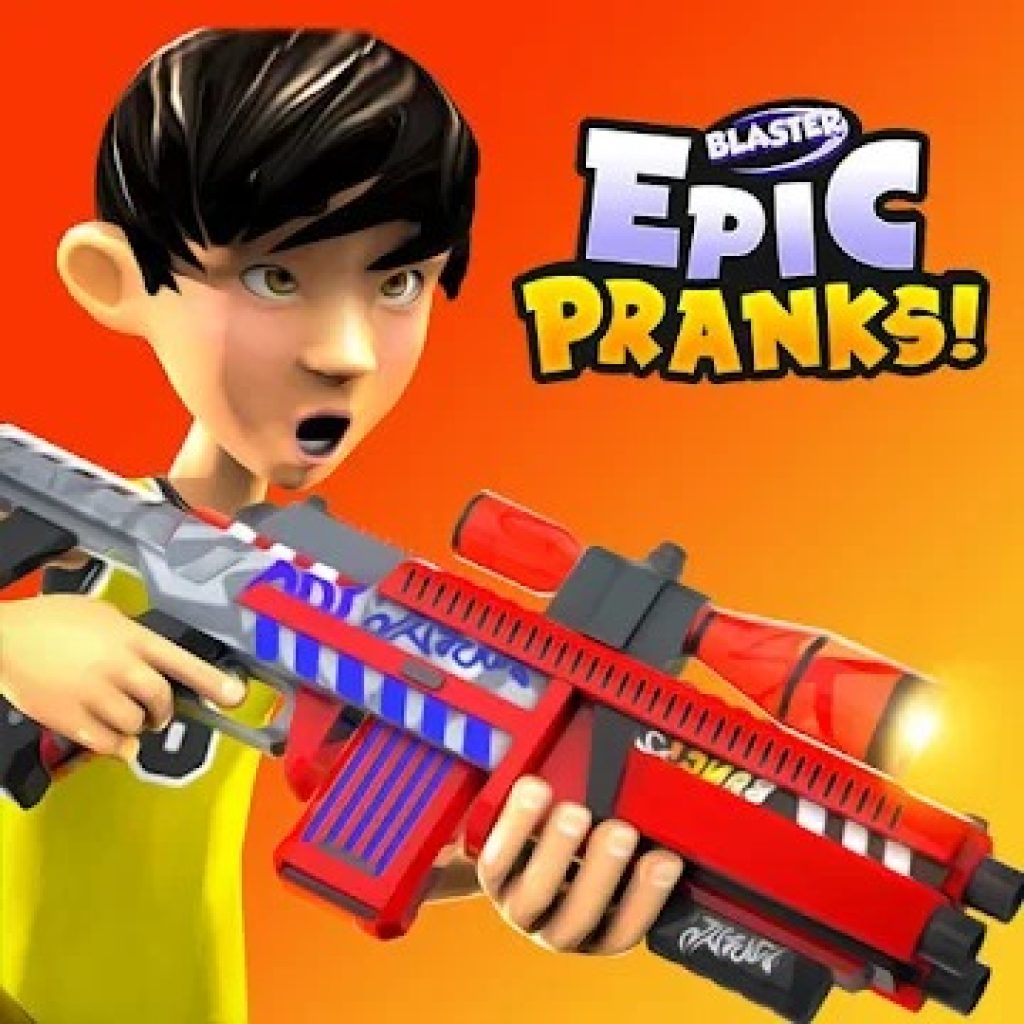 If you are looking for a way to play an interesting shooter, this game is for you.
This is a novelty that is already gaining popularity and getting downloads from more than 50 thousand users.
A distinctive feature of this shooter is that the game is made in a rather cartoonish style. Considering the rating of the app 7+, you will be able to play together with your children.
The developers have tried on the visual style of the game, making it colorful and diverse. As for the gameplay, you will have to fight with paintball weapons in an urban 3D location. There are no real rifles in this game, the weapons shoot paint, tomatoes, or eggs.
The map in this game is well designed, and you can hide behind various obstacles as well as deceive your opponents. As you improve your skills, deal with enemies, and spend more hours in the game, you'll get more interesting items that will serve as good weapons.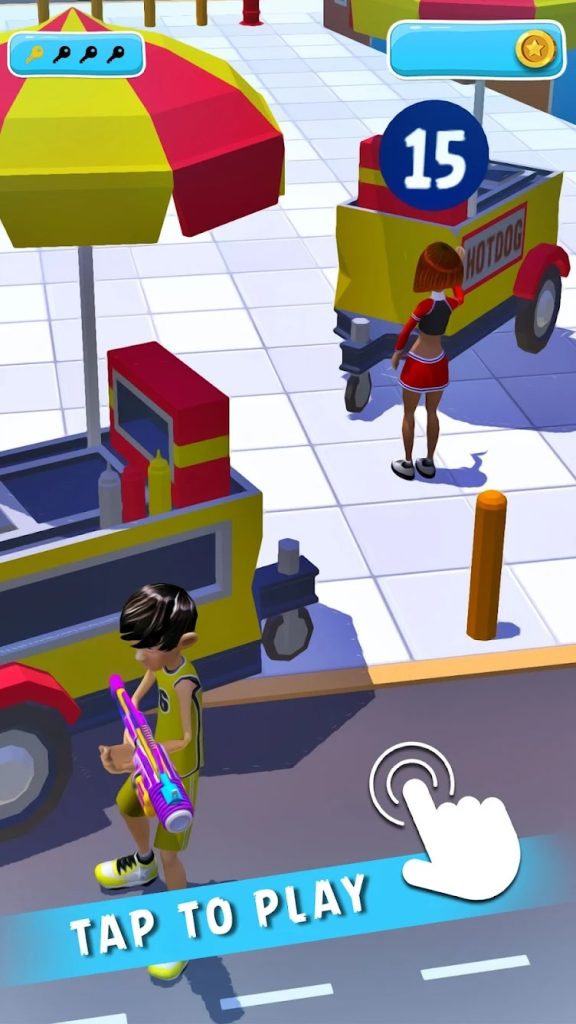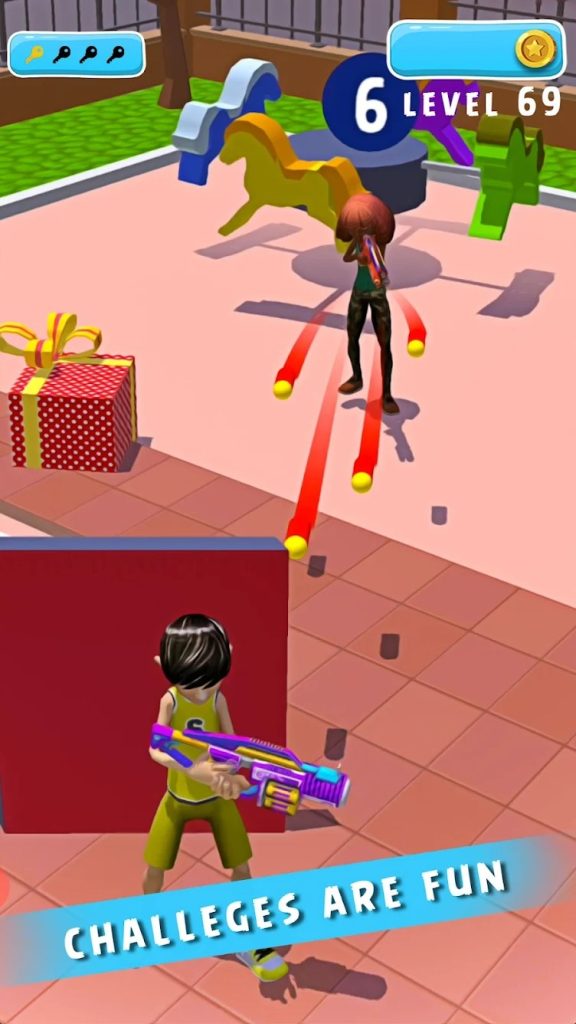 The game consists of a large number of levels, each of which ends with a battle with a strong boss. This game is a great choice to spend a pleasant time with. This app came out recently and there will be a lot of updates with a variety of new items.


Toy Guns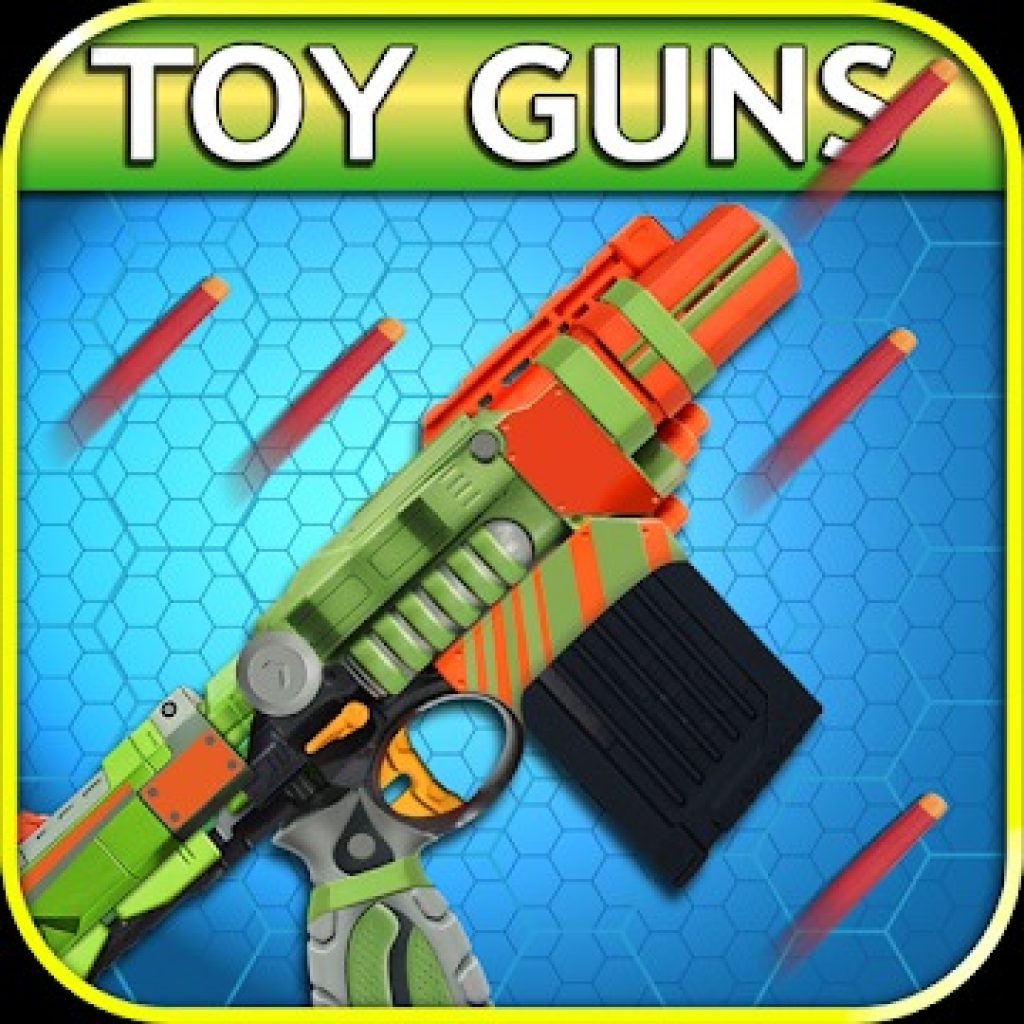 Do you have kids who need as many toy weapons as possible all the time? Then this app is your perfect choice.
Toy Guns is a unique game that was created quite recently and has already found approval among users.
Its essence is that this app simulates different types of children's toy weapons. When you run the program, your child can go to the playground and play with other children with weapons from the game.
The developers have tried and made quite a wide functionality. In addition to the many different kinds of weapons, the game will go with your child's shots with flashes and vibrations to make it more realistic.
One of the best features of the app is the gun builder. Your child will be able to create their own weapons for the game to their liking. The developers have created a huge number of colorful components from which you can create any gun you can think of.
In addition to the basic functionality, the app offers several mini-games. Why go to the store and spend money on toy guns? Download Toy Guns and your child can create their own toy.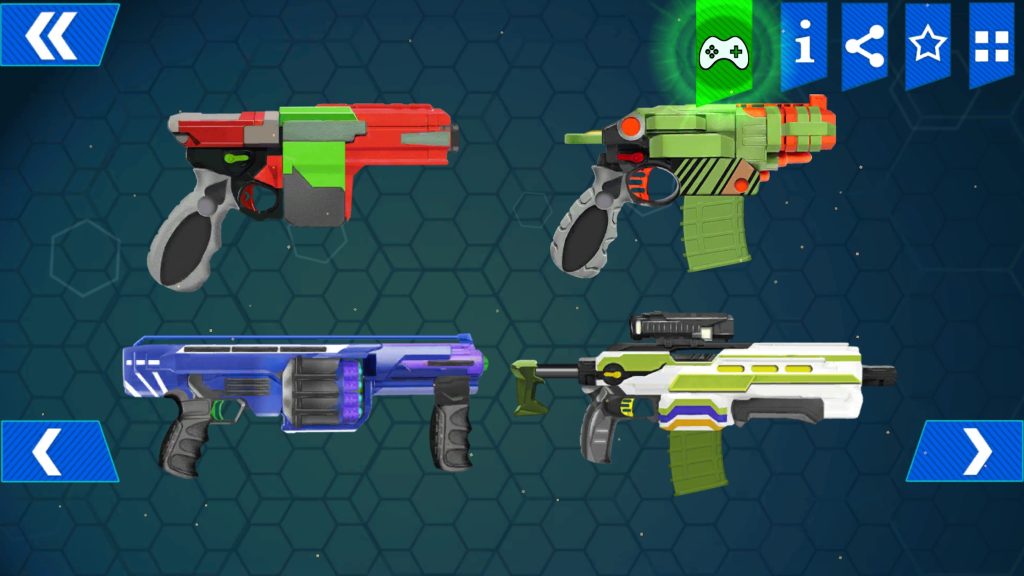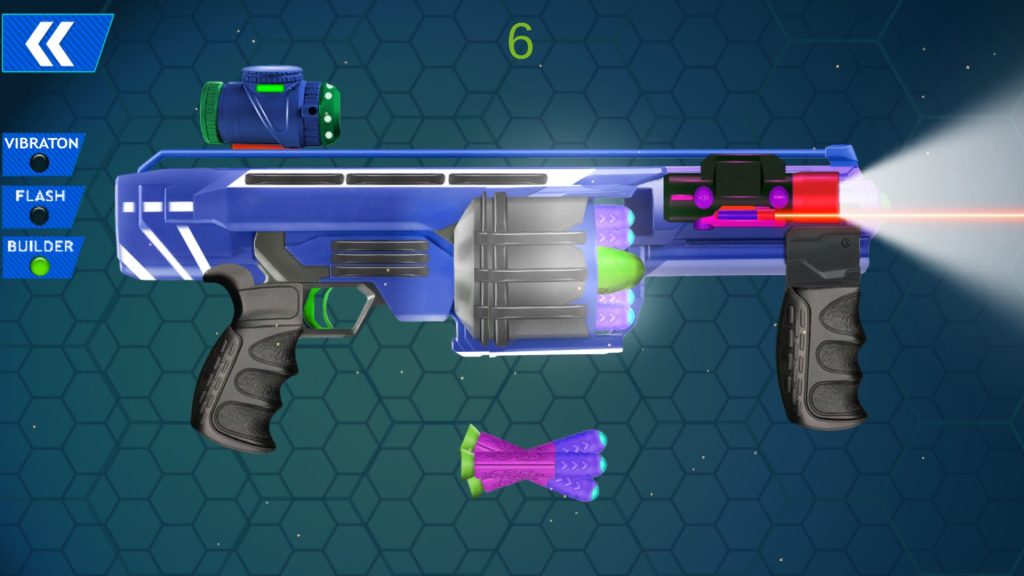 The most important thing is that the app can be downloaded absolutely free of charge.

Paintball Shoot Nerf Gun Games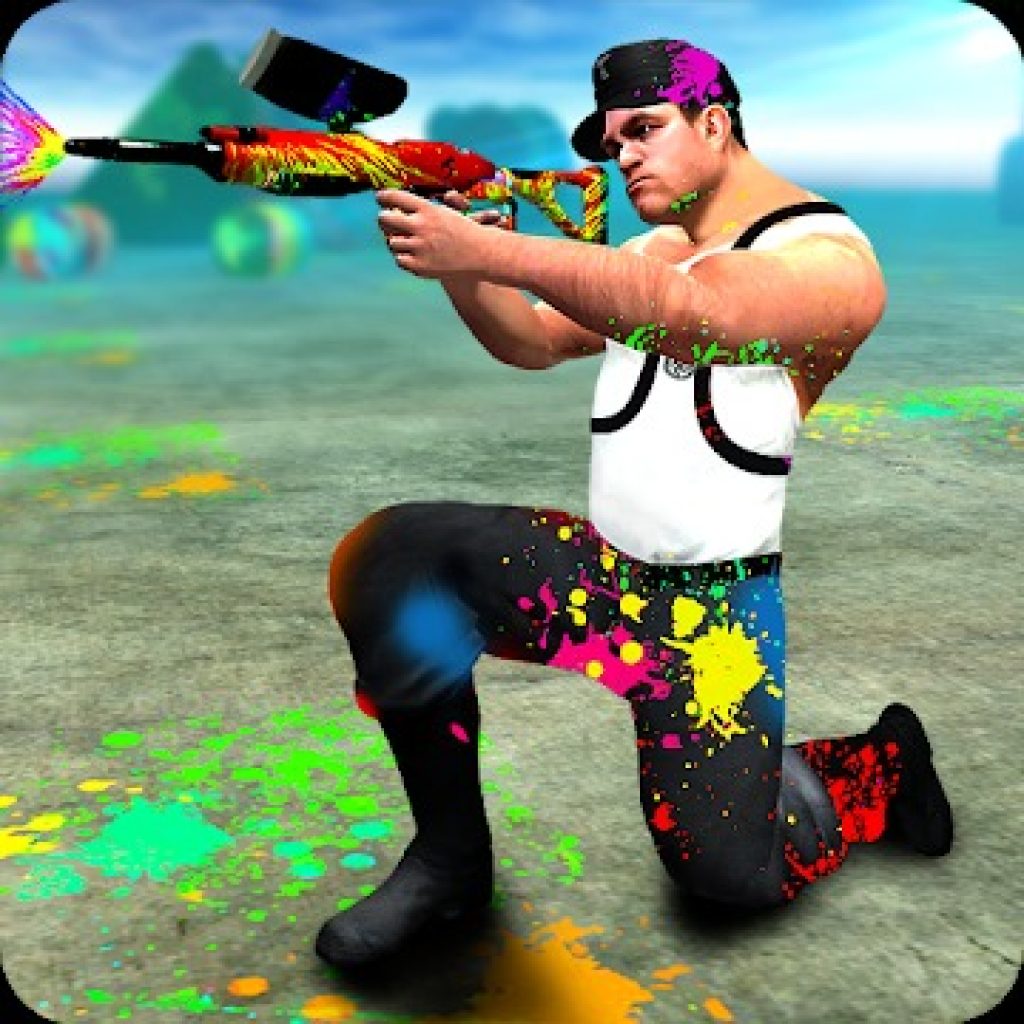 Paintball Shoot Nerf Gun Games is a unique team-based shooter.
Kill mobs in an elaborate 3D arena, get money for defeated enemies and improve your skills. There are different types of in-game items available.
You will also be able to buy advanced and colorful weapons using the accumulated in-game currency.
Various quests are available for you, during which you'll have to explore the map and deal with arrows. The complexity of the levels will increase as you train your skills and increase the power of your weapons.
The game offers a huge number of maps and weapons. Multiplayer is available in the app, which means that you can pass the tests together with your partners.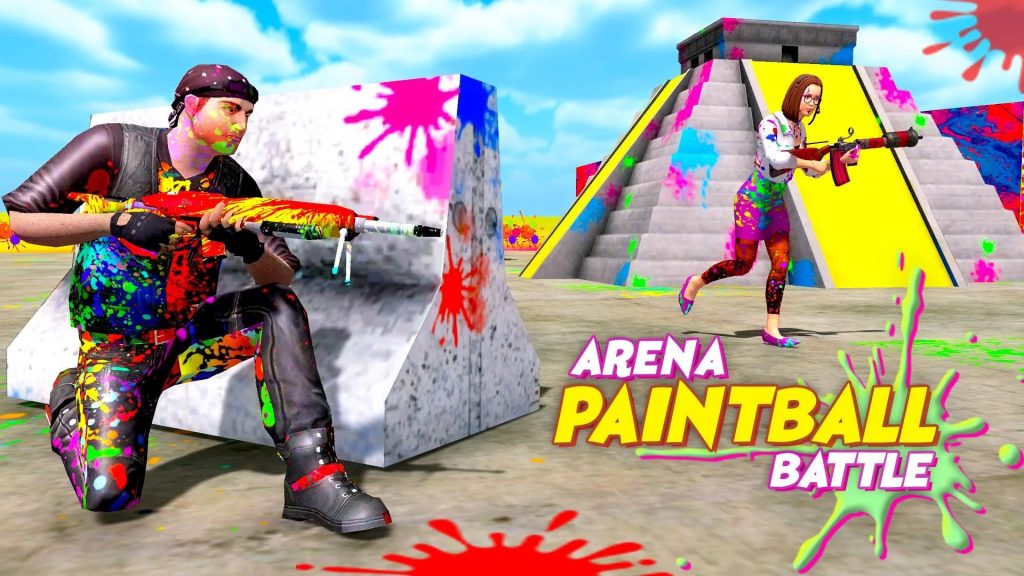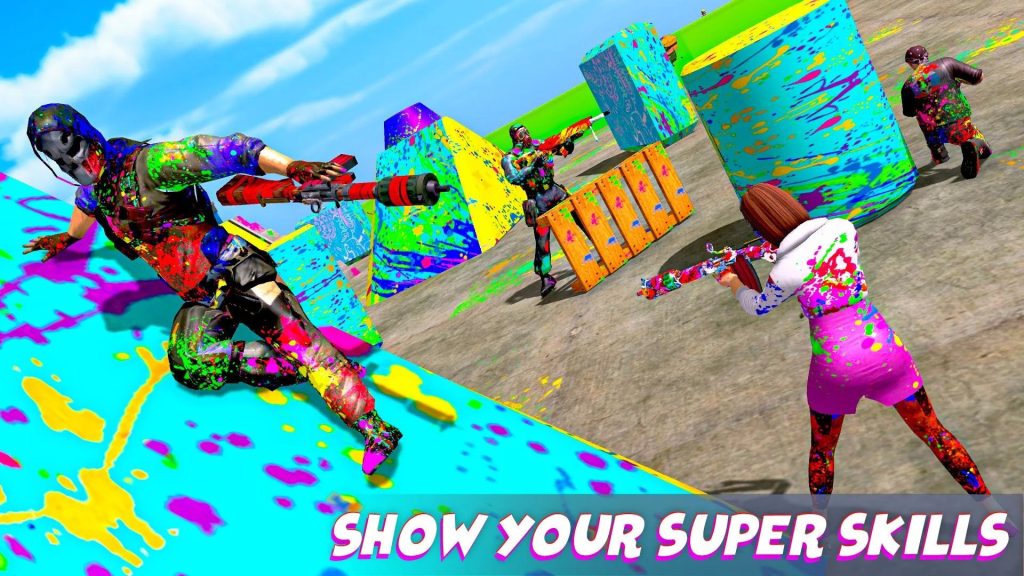 The game is completely free, so you can download it right now. Have an unforgettable experience together with your friends!

NERF LASER OPS PRO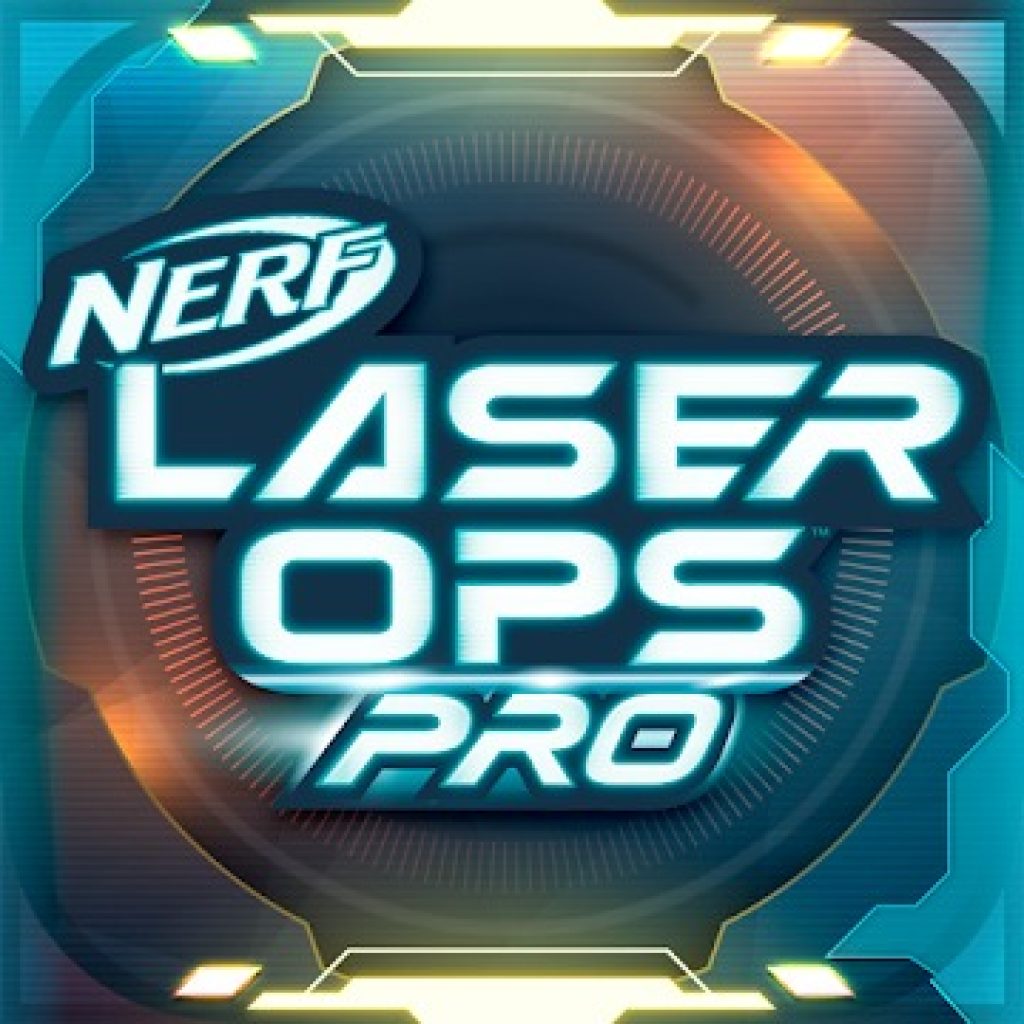 Test your abilities, and the online game NERF LAZER OPS PRO will help.
The app allows you to temporarily determine the location of your opponents. To set up your blaster as accurately as possible, increasing your chances of winning and earning points.
No opponents? No problem! Turn on the single-player game and fight with digital drones. Check your score, charge, and blaster efficiency in real-time.
See who's closest to victory with the data you get. Radar for time to locate your opponents. Aim for a spot on the table of the best players. Challenge the digital drones to earn as many points as possible.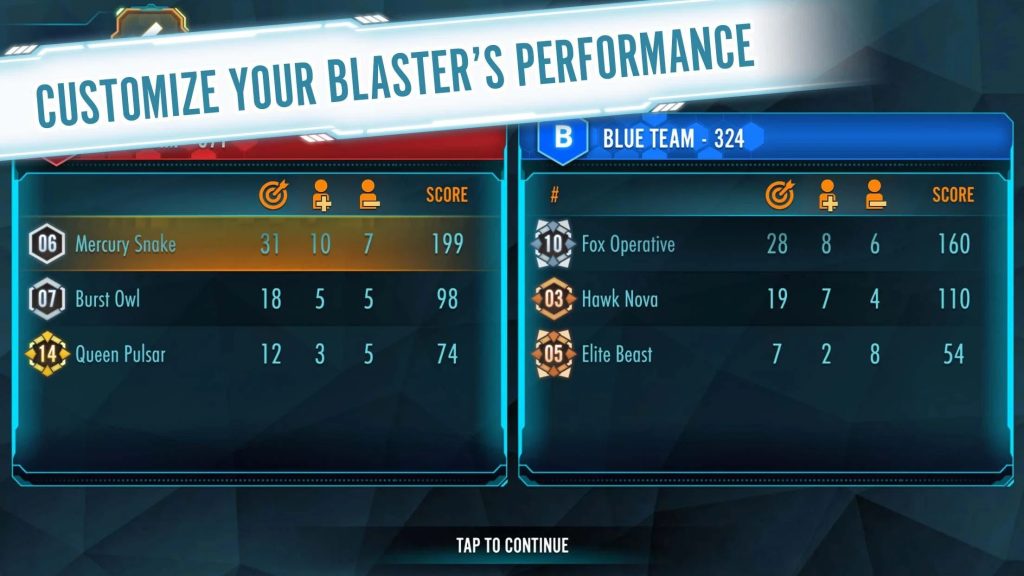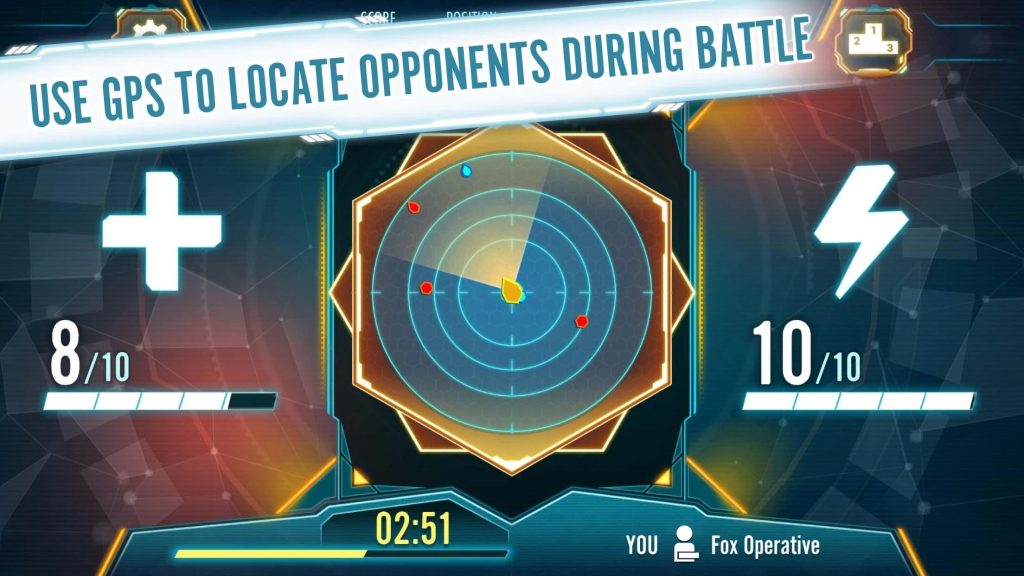 Single mission drone fighting is available on all smart devices. Before downloading the app, make sure your device supports it.


You may also like: 11 Quick Multiplayer Games for Android and iOS
Pixel Gun 3D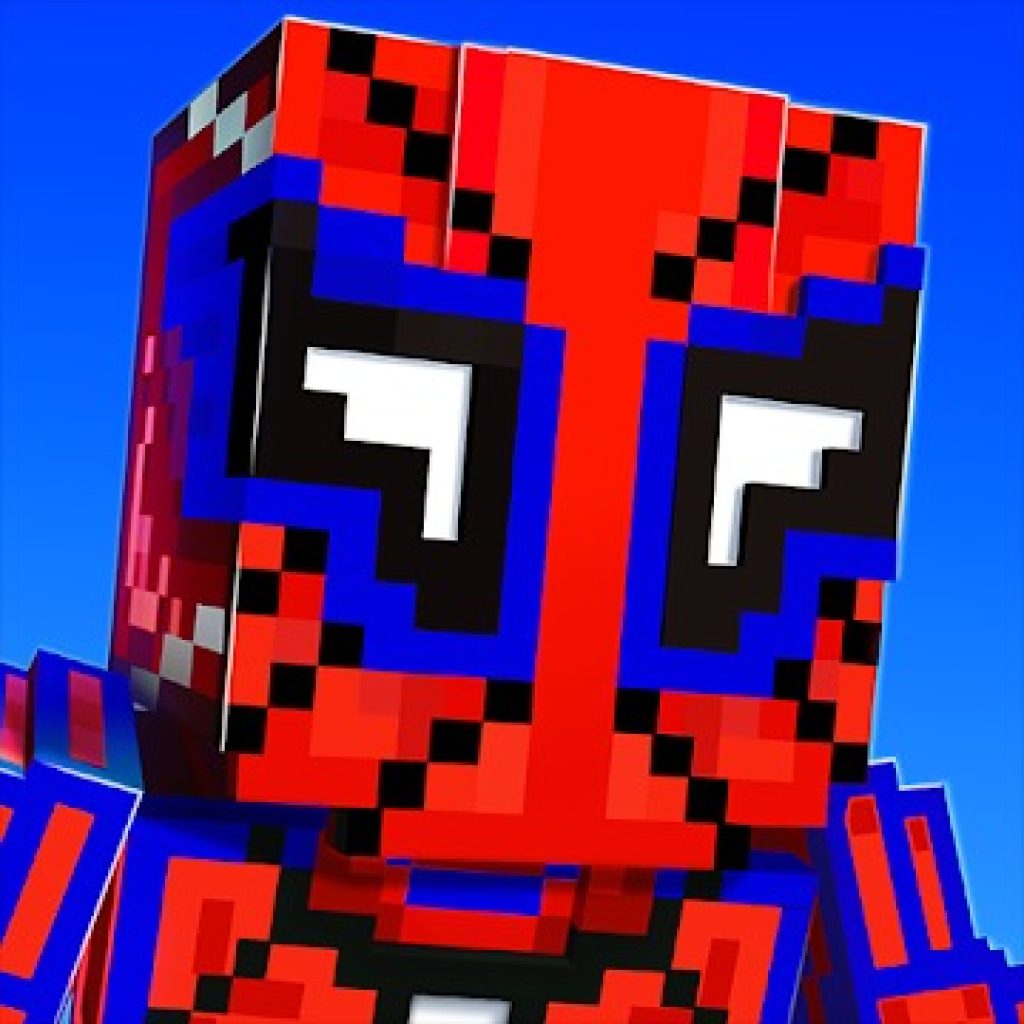 Download the game Pixel Gun 3D and get excited about exciting events in 11 online modes and three more where you don't need an internet connection.
There are 1,100 types of weapons from which you're sure to find your choice, as well as 10 cool game modes.
This game has terrific graphics, which are constantly changing. Available to play in teams. Before you go home, fix the spaceship. But be careful, there is a player on the team who can betray at any moment.
Create clans with your friends and unlock new opportunities. Get on the list of the best divisions and accept valuable rewards, and fight against players belonging to other clans.
Stand up for your team in battle, and improve your combat capabilities. Capture new locations in war. Collect tribute in assigned territories.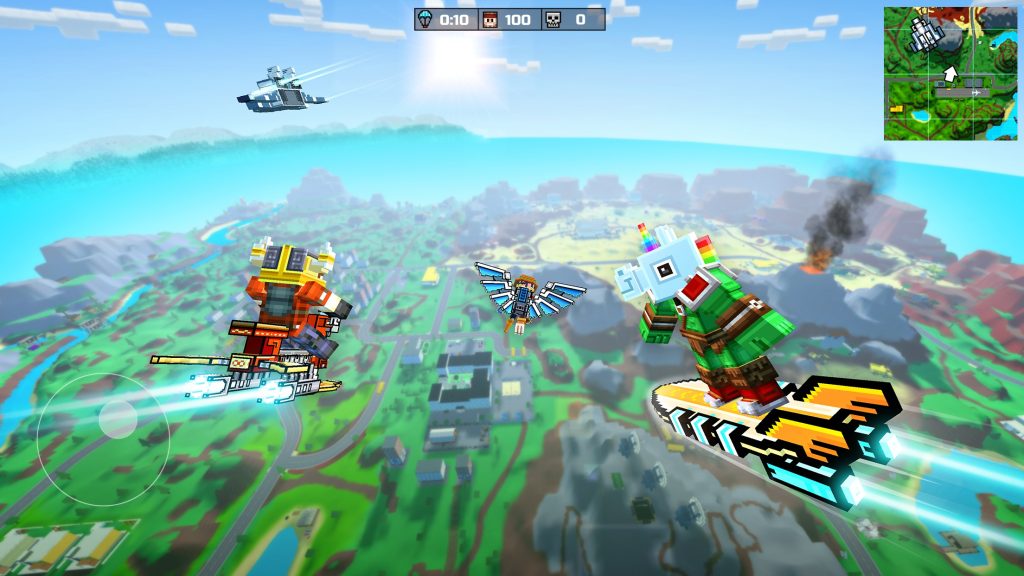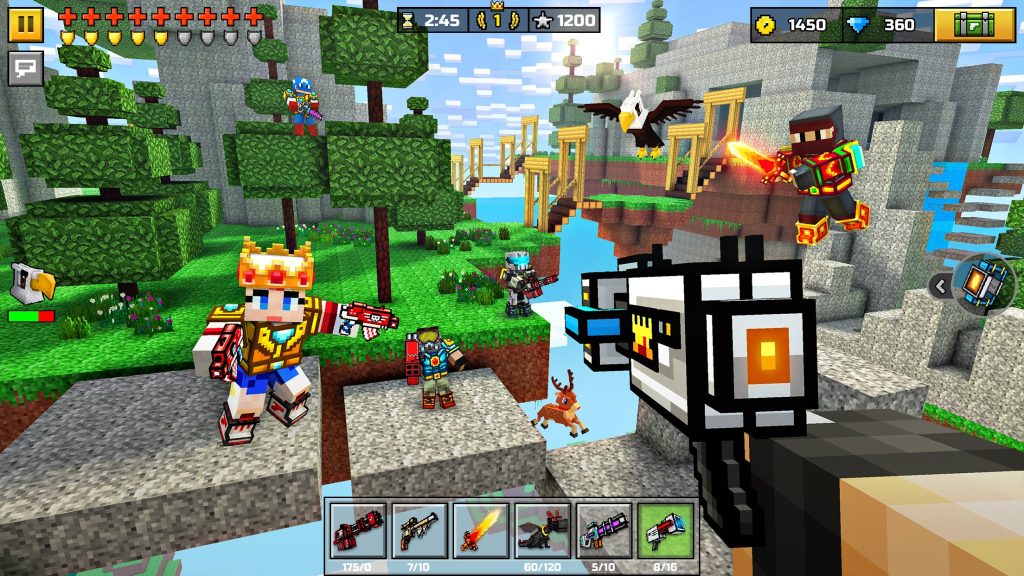 There are hundreds of avatars available here, choose the right one or create a new one. Want a diversion from the usual modes? Upgrade your skills in other mini-contests.


Toy Guns Simulator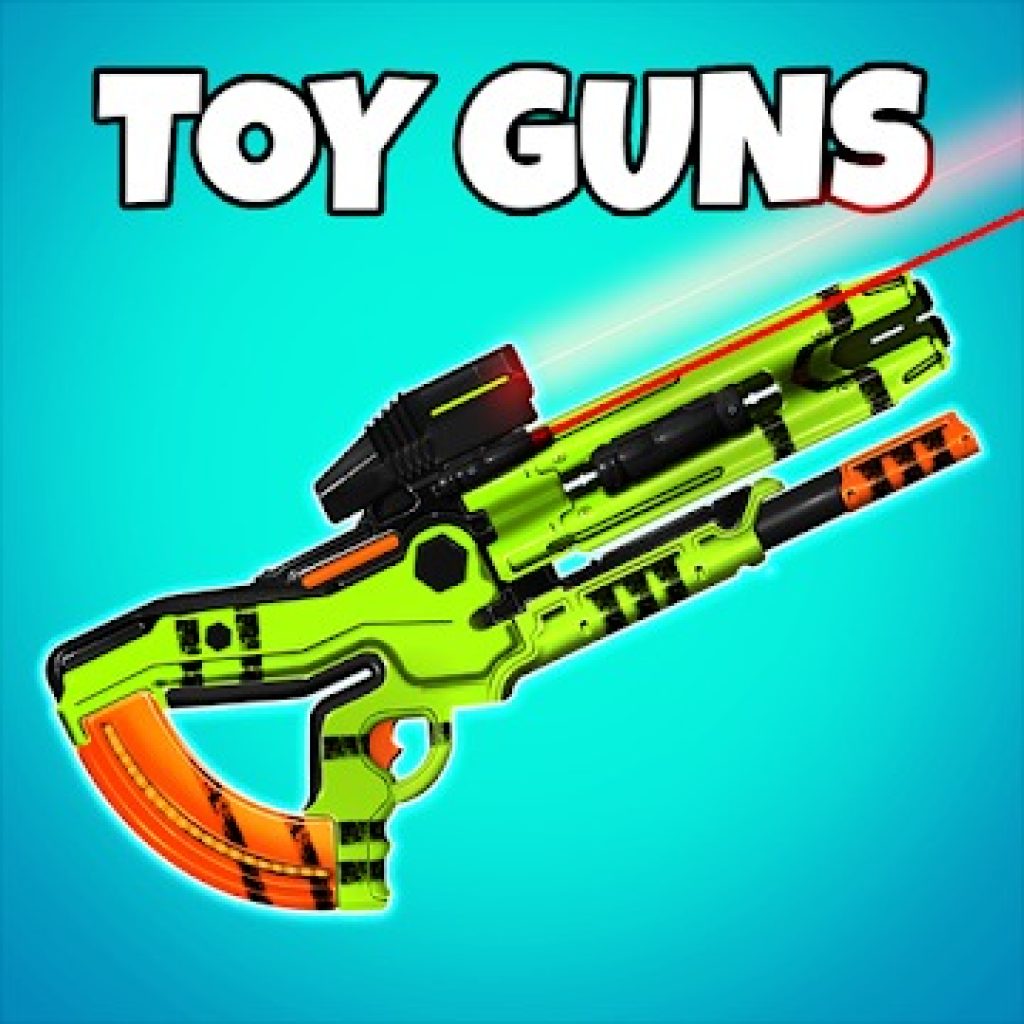 Can't pass up an opportunity to play shooting games? You've found what you need.
Dive into near-reality shooting with a toy gun. Test your abilities in virtual shooting with the free simulator.
You no longer need to buy a huge number of toys, because they can be replaced by a virtual weapon in the game. Choose a gun according to your desired parameters.
Upgrade your shooting skills with an endless supply of ammo to improve your skill and become an experienced shooter. In the game Toy Guns Simulator, you are waiting for a simulator with the most realistic sound and special effects.
There is a huge selection of guns, which are sure to leave you indifferent. The app has impressive graphics and settings, where you can choose your own background and the desired effects.
Also available here are cool mini-games. You, in any case, will be delighted, because the game is suitable for any level of training. It does not matter if you are an experienced shooter or a novice in this business.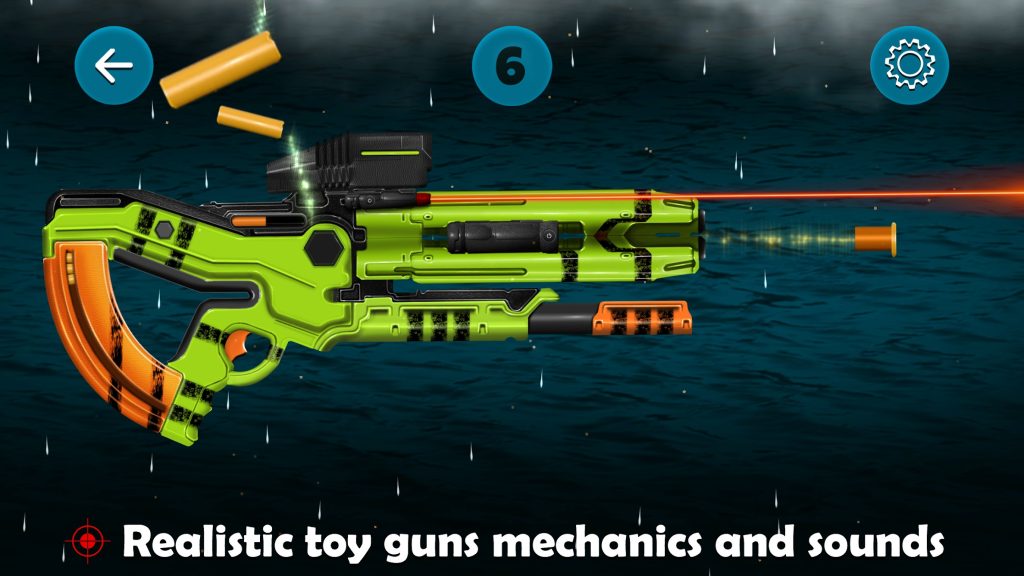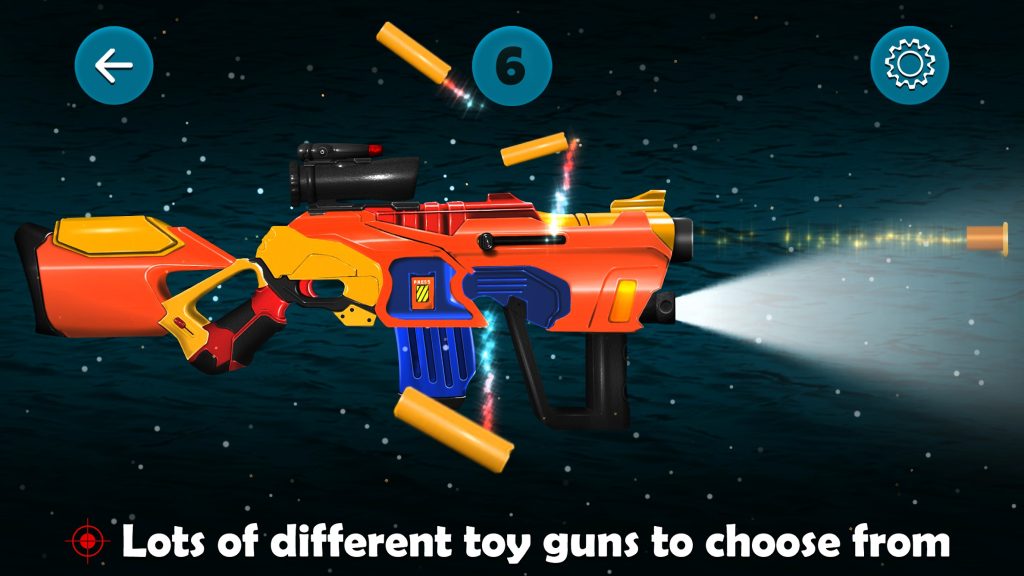 The creators have tried to make sure that you get this cool shooting experience and get charged with positive emotions. Download and enjoy the game.

Toy Guns – Gun Simulator VOL.2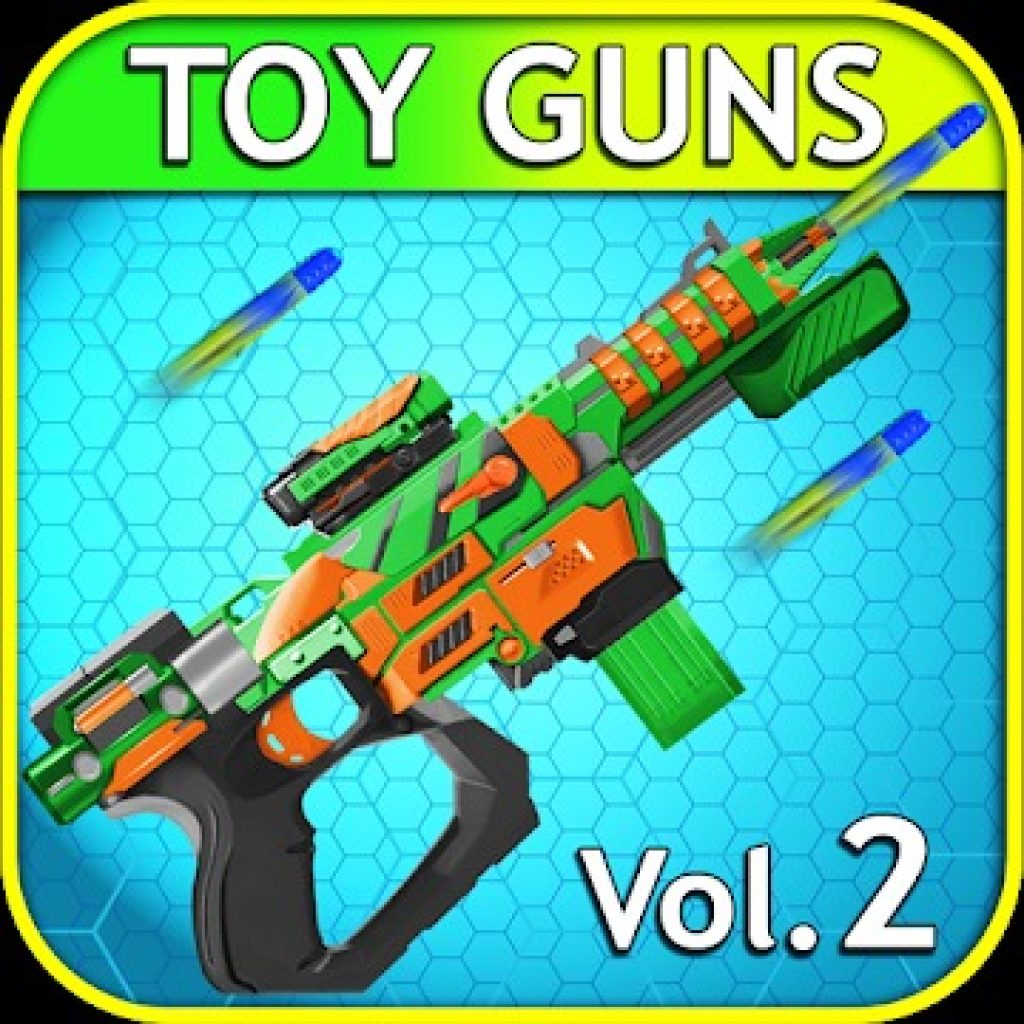 This is a virtual toy gun that kids will definitely appreciate. This app has a huge advantage: it is free and can replace a real toy.
It really saves the family budget and frees up space in the house. The game has a lot of bright colors and cool designs. Thus, the game will please not only boys but may also be interested in girls.
It will not be easy to choose a gun among many variants because they all have impressive characteristics. The effects and sounds are very realistic and similar to the real thing.
The child will be fascinated and will want to try everything. But that's not all. Ammo is offered in unlimited quantities and the gun is always loaded.
The game is awesome at developing the skills of aiming and hitting the target. Children will be really happy. Parents can also have fun with their kids and play along with them.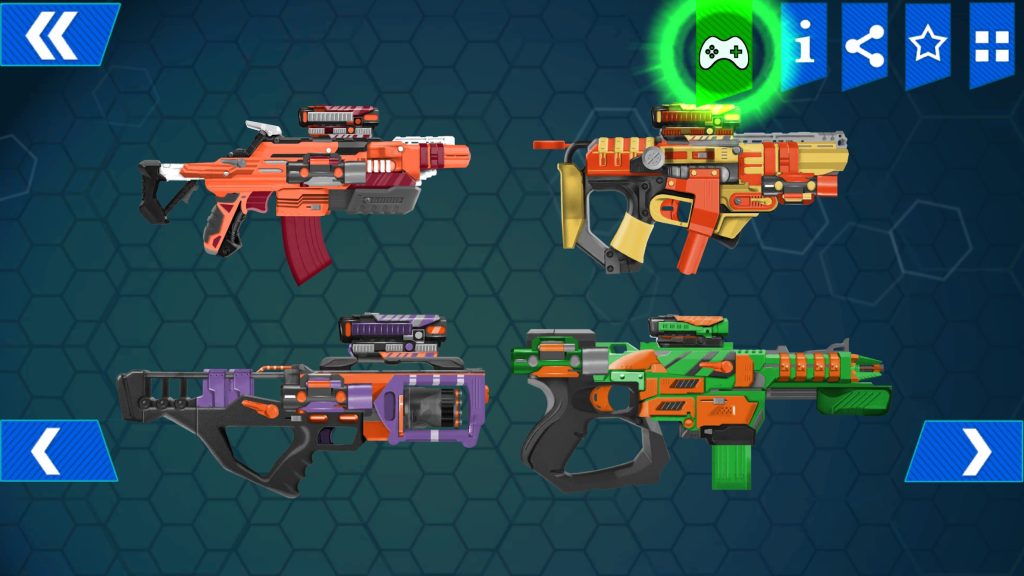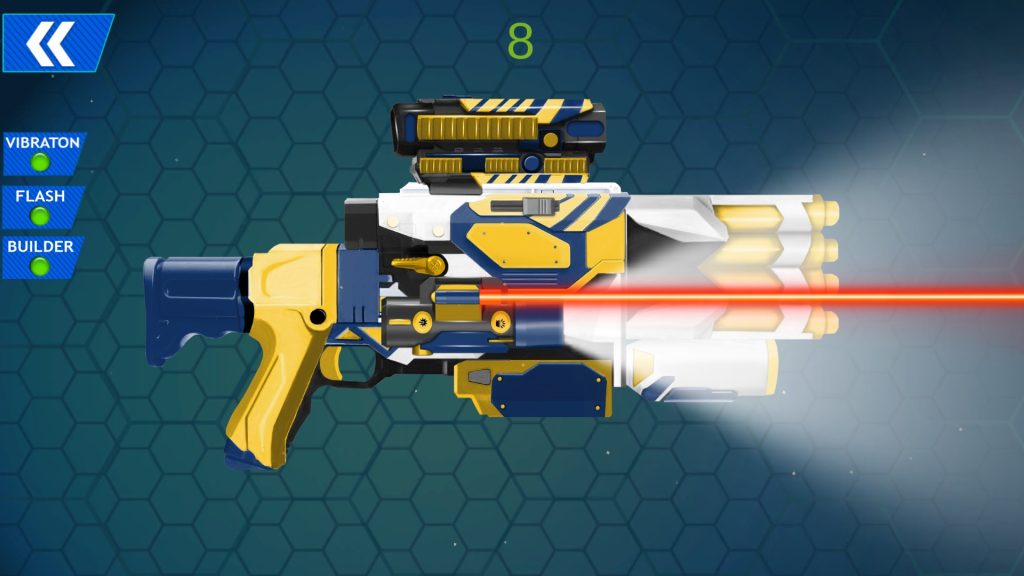 The game offers a wide variety of weapons, exciting graphics, sounds as close to real toy guns as possible, and a supply of ammunition that doesn't run out.


Gun Simulator Toy Gun Blasters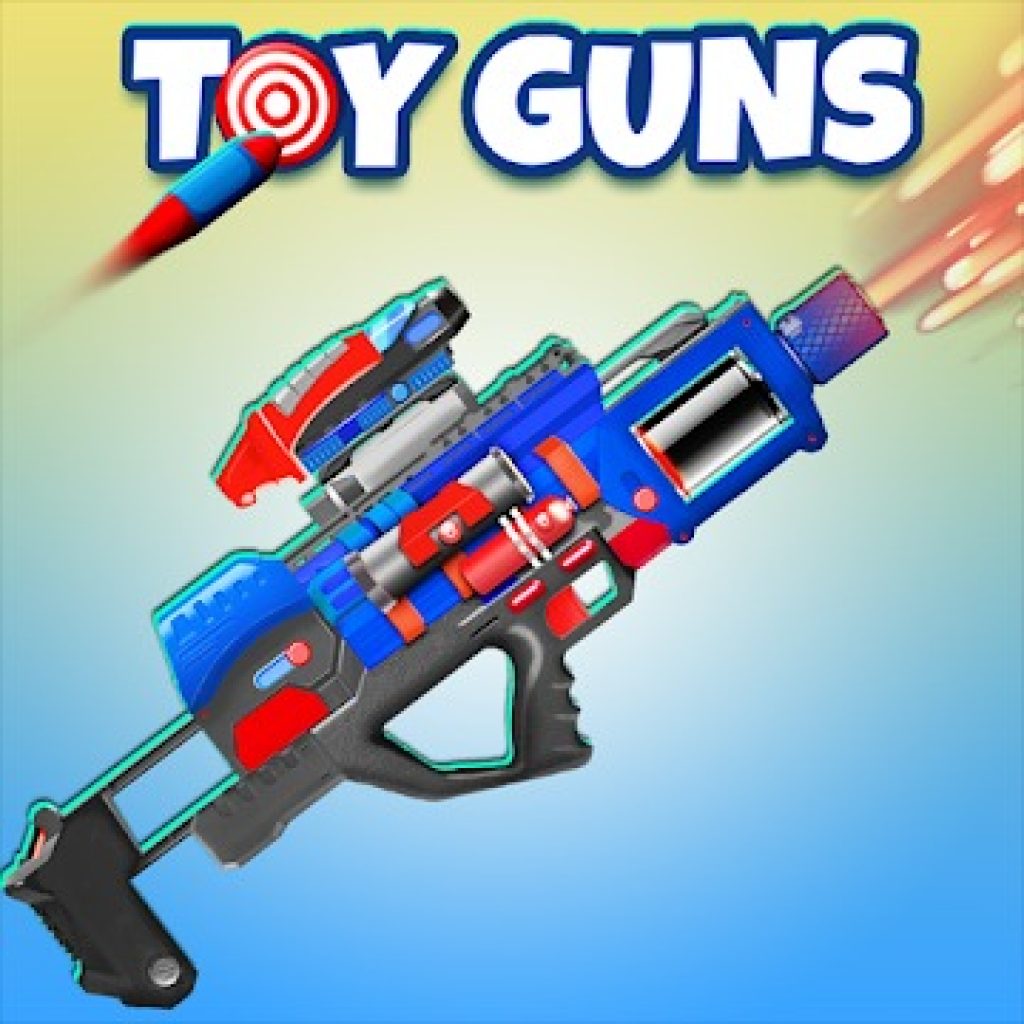 Do you love to play shooting games? Then download this game and spend your time with great fun.
This is one of the best free simulators that offers fire and water types of shooting. Practice and improve your ability to hit the target and get charged with a positive experience.
A huge selection of weapons is offered. We assume that each of them will interest you and making a choice will be difficult.
Special effects, model designs, and sounds will throw indifference aside and plunge you into a sea of excitement and cool emotions.
There are plenty of features that will make the game exciting. Choose the gun of your preference from the many options on offer. Immerse yourself in a virtual world with real sounds and effects.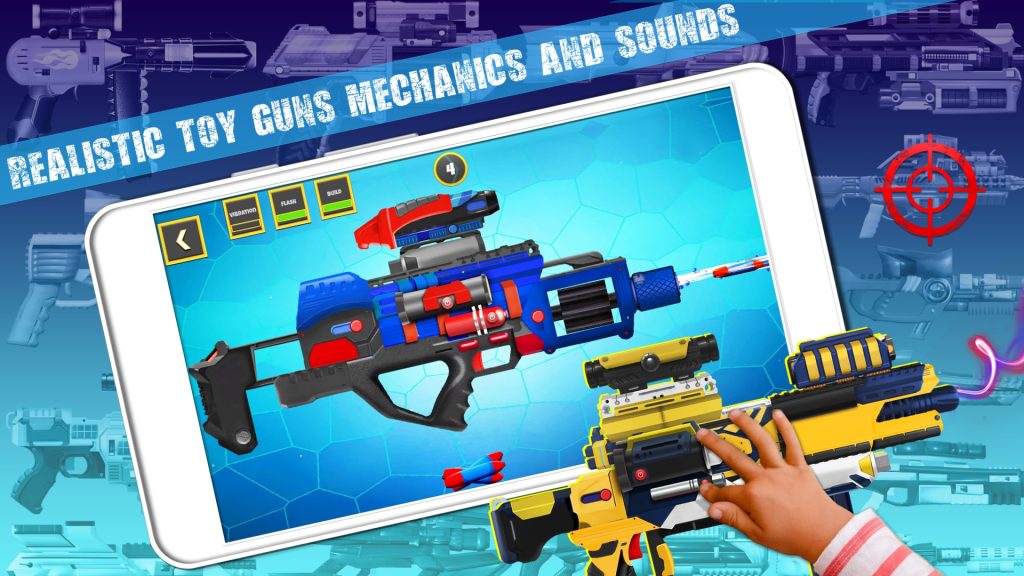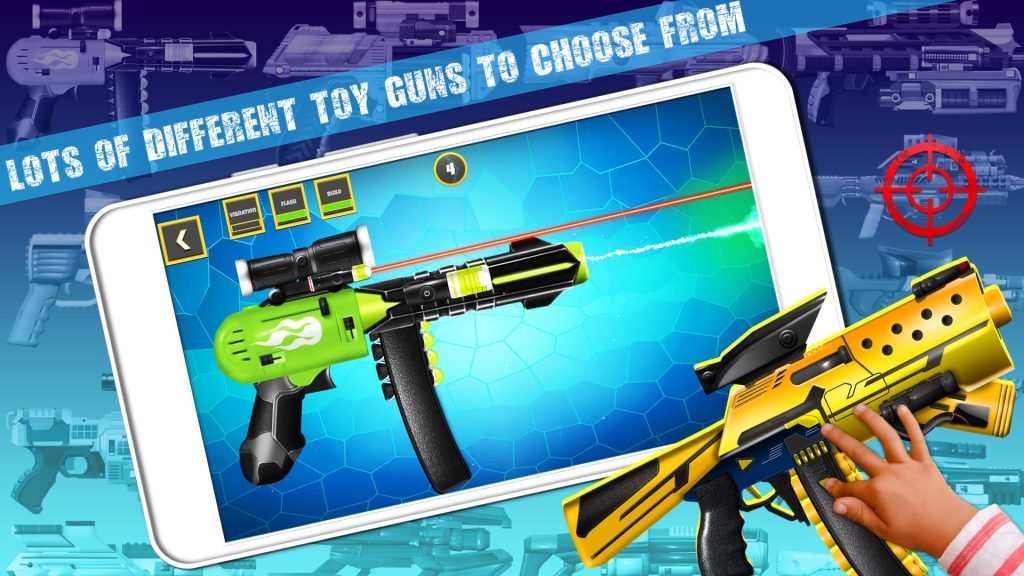 Delight your eyes with quality graphics. Unload and try your hand at the tasks offered by the mini-games. Every day gets a reward in the form of a new gun.

You may also like: 11 Best Hyper-Casual Games for Android & iOS
eWeapons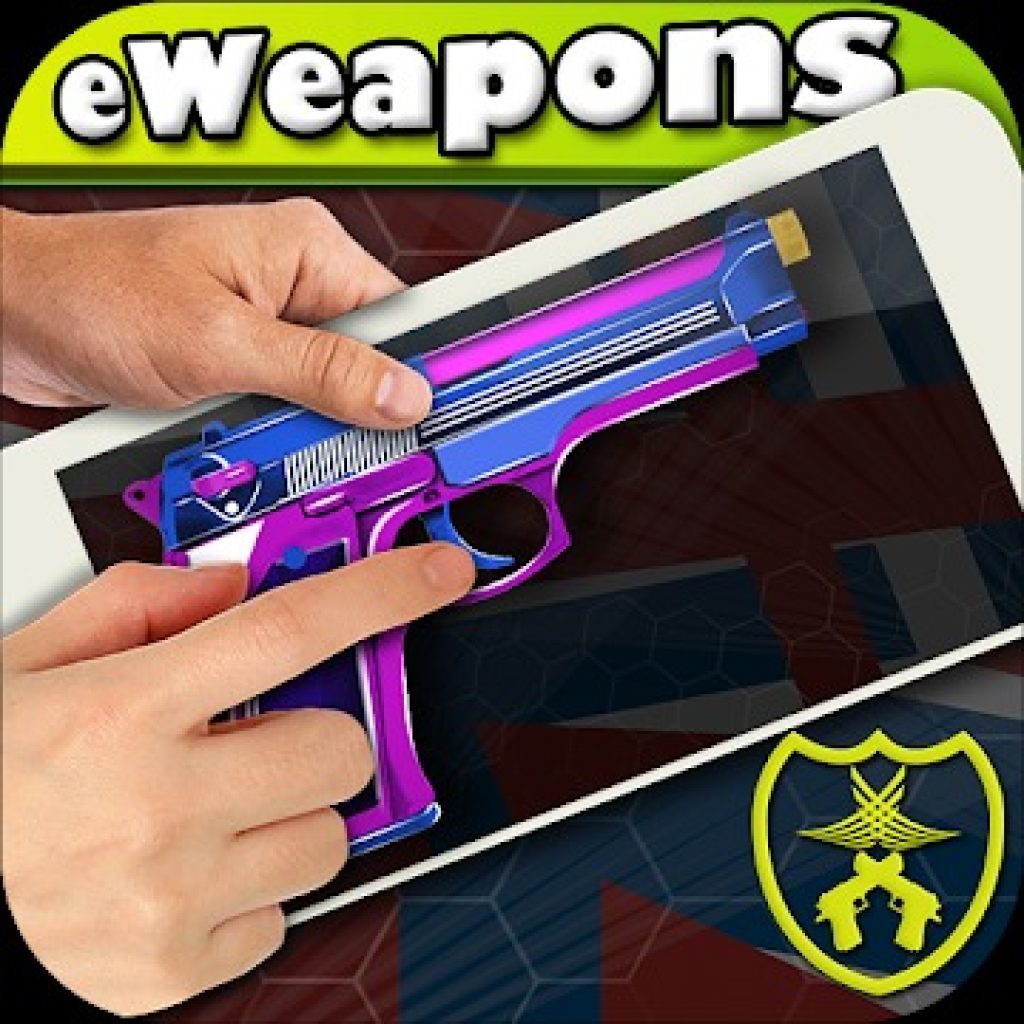 In the game eWeapons a virtual world of shooting awaits you.
This simulator, close to reality, will help you experience the joy, the excitement of the process, and just cool to spend your time.
You will be impressed with everything: the choice of weapons according to the desired characteristics, bright colors, and special effects. Revolver, pistol, or rifle? Only you decide which model suits you best.
The game will interest anyone. It doesn't matter if you are an experienced shooter or a beginner; a girl or a boy.
You will be haunted by interest and curiosity at every minute. Choose the gun that appeals to you the most and starts the game. Improve your shooting and aiming skills.
You don't have to worry about ammo because the chamber is always loaded. Here you will have access to a large variety of toy weapons, the appearance of which is similar to the real ones.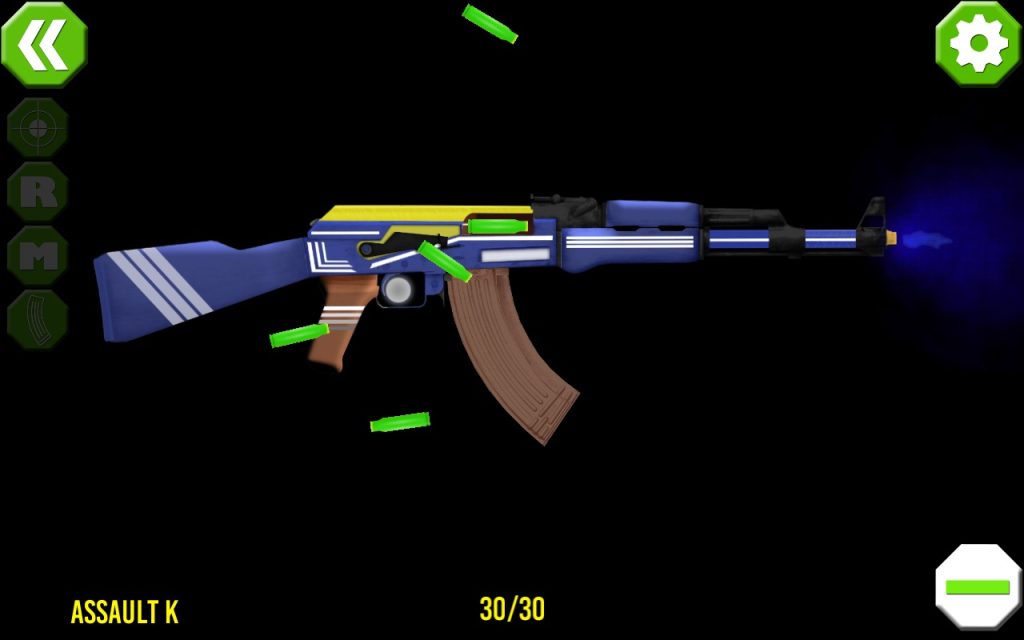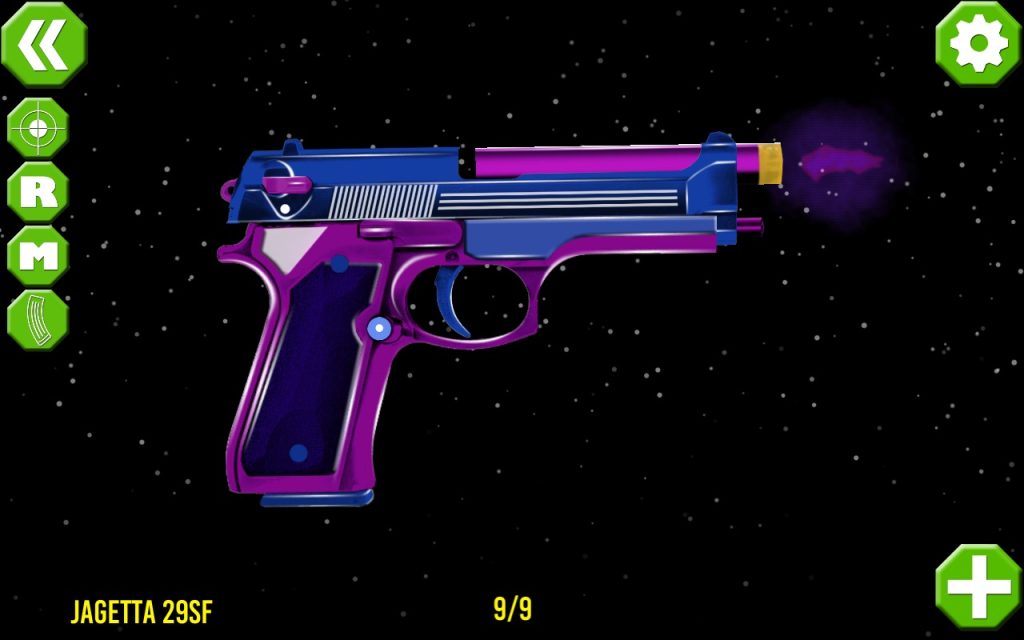 The whole process is accompanied by special visual and sound effects. The app is easy to use so that everyone can understand the actions and tasks of the game.