If you often have to make a lot of calls, you know how tiring it is. Especially if you call with the same prepared text.
Create the perfect voice message for your call distribution using these free merge voice recordings apps & websites.
Yet, you can get rid of any chores and automate the process. For that, use these best auto dialer apps for iPhone & Android. Go through this review to find out their features.
Auto Dialer Software – Calley
This is a convenient tool for the automatic dialing of phone numbers. With its help, you will significantly speed up your work with cold calls and save time for more important things. If you want to become a better salesperson, this app is for you.
It can be used in any field: advertising and sales, service industry, and population surveying. The app automatically performs routine tasks of dialing numbers from the provided database.
Now you will definitely catch all your clients. This approach helps to make the work of each specialist more productive and qualitative, which positively affects the volume of sales.
To launch Calley, you need to create a new account and generate an up-to-date list of phone numbers. Upload it as a single file to the app's website. After that, you will have to synchronize your account with your electronic device. The preparatory process is complete.
After pressing the "Start" button, the program will independently dial the numbers specified in the list in order. You can control the work of the app by changing the list after the made calls. Delete or add new numbers, swap them at any time.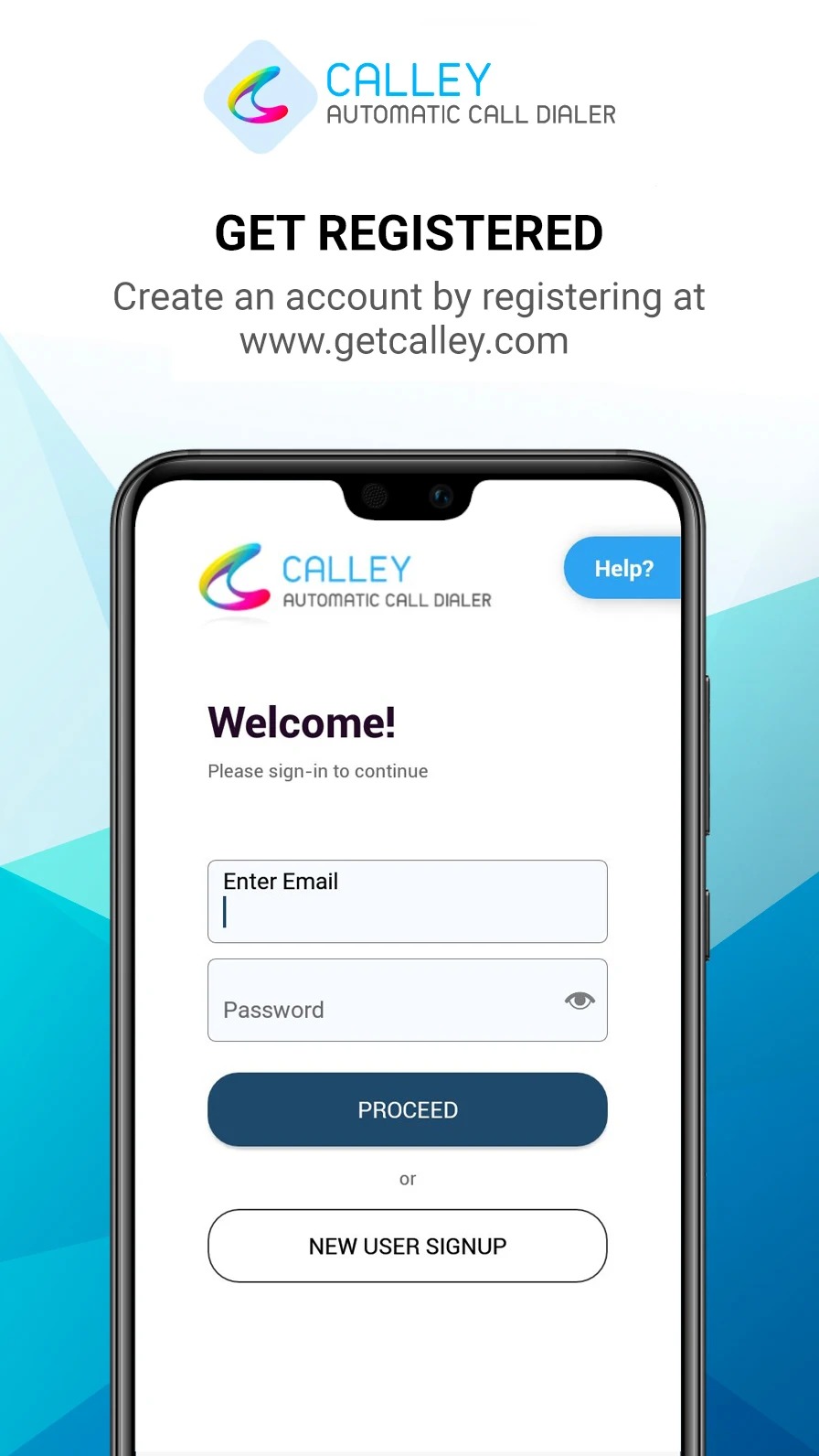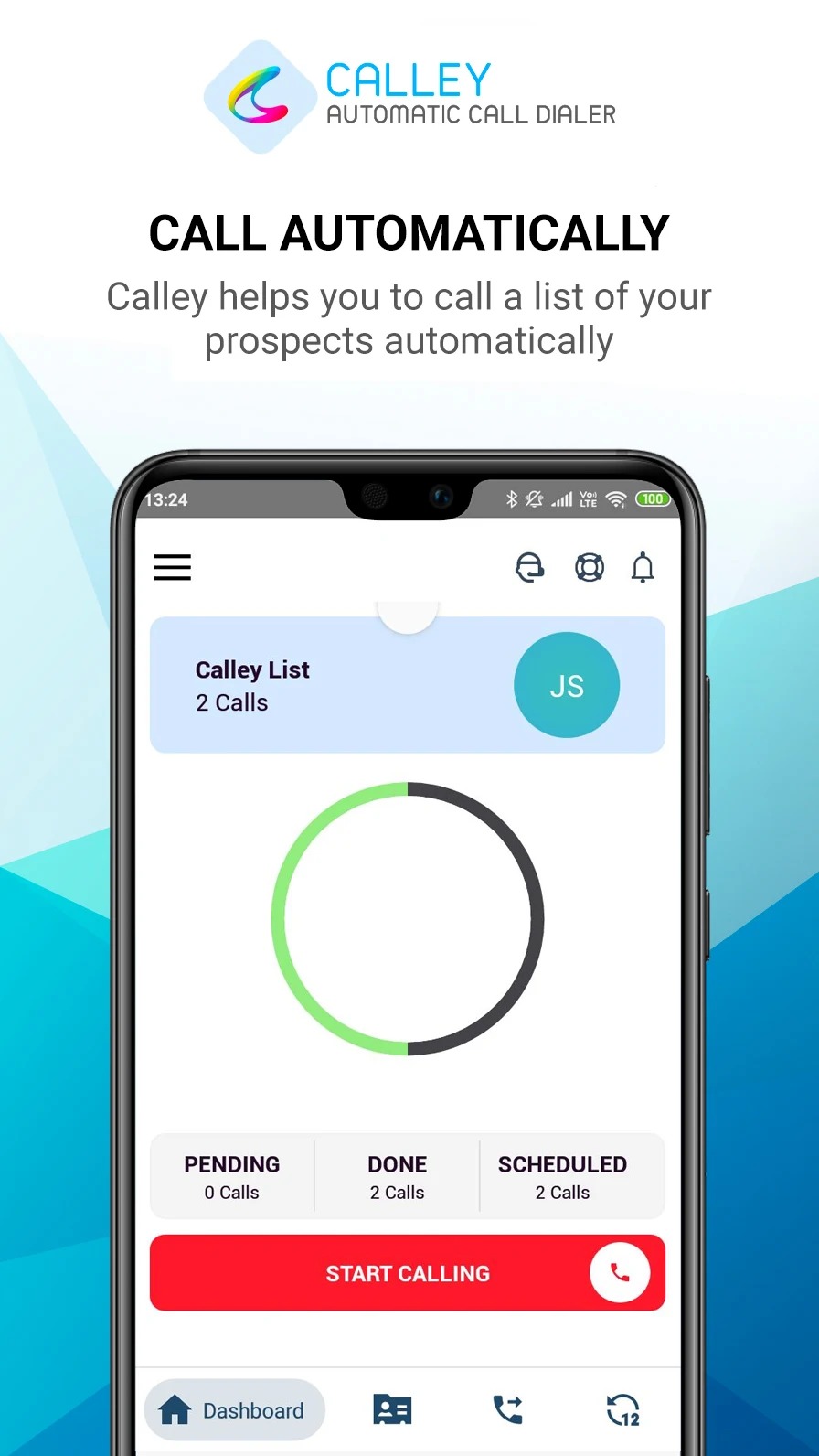 If you want, you can watch an introductory video on YouTube. Use the capabilities of artificial intelligence to make your daily work more efficient.


You may also like: 5 Best Dialer Apps with Call Recording (Android & iPhone)
GoDial Personal CRM AutoDialer
GoDial is an electronic device for auto dialing. With its help, you will cope with calling specified subscribers much faster without the risk of missing even 1 number.
This app will be relevant for professionals whose work is to communicate with a large number of people through phone communication. This can be departments of advertising, marketing, and call centers.
With this app you will be able to automate some options, thereby significantly speeding up the dialing procedure. You will need a phone to work. Settings take less than a minute. The app allows you to work with lists of different sizes for free. You can enter each contact manually or copy the entire list at once.
Tap the "Start Dialing" button. Then, you will only have to correct the list after calls and mark the numbers that have been processed. For convenience, make notes next to each subscriber: busy, not answered, approved, call back later.
Use the voice memo option if you need to free your hands. To dial a number again just place it in any area of the new list. You are not required to dial each number manually. This frees you from endlessly repeating yourself and gives you time to work on your list.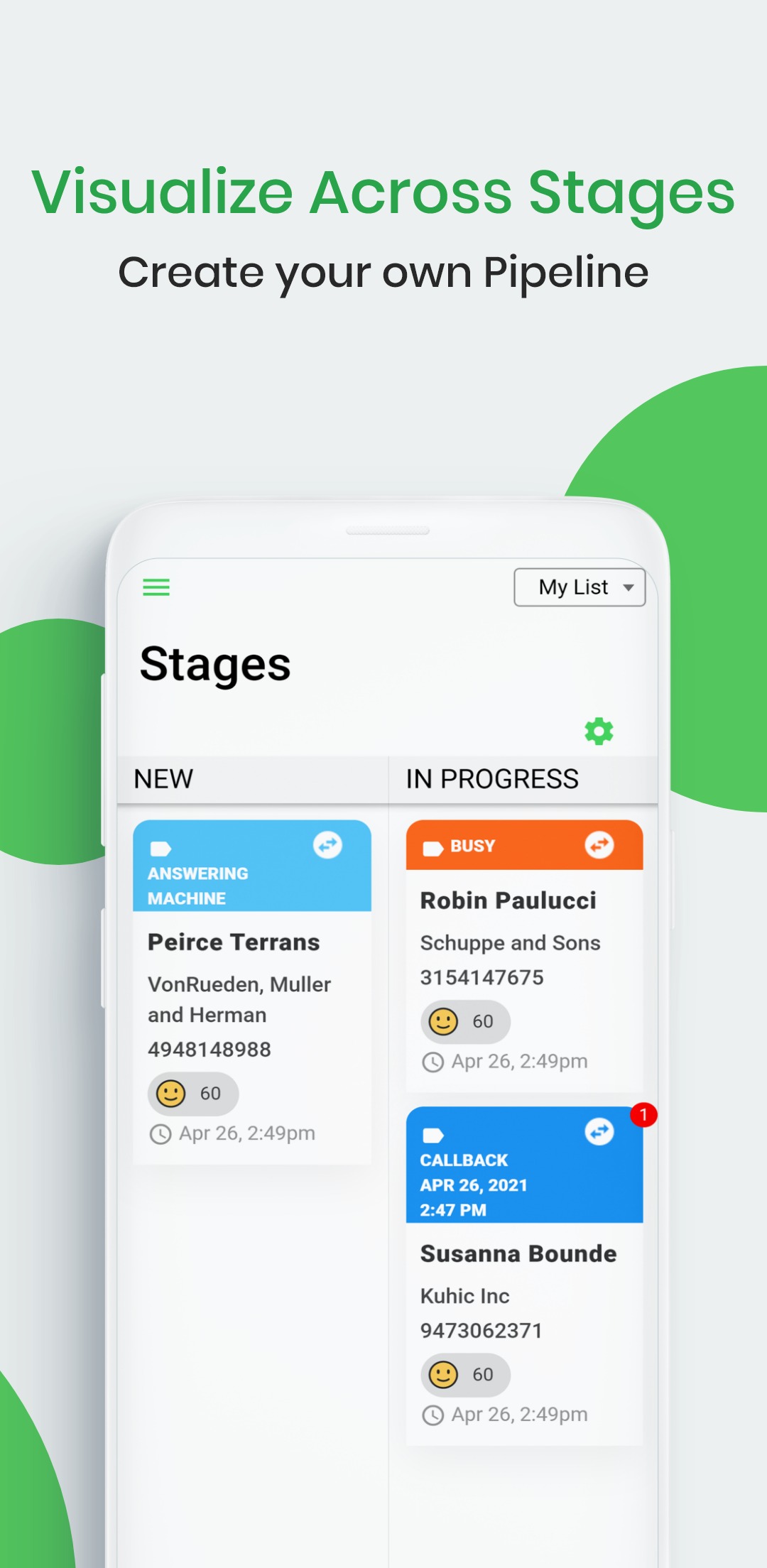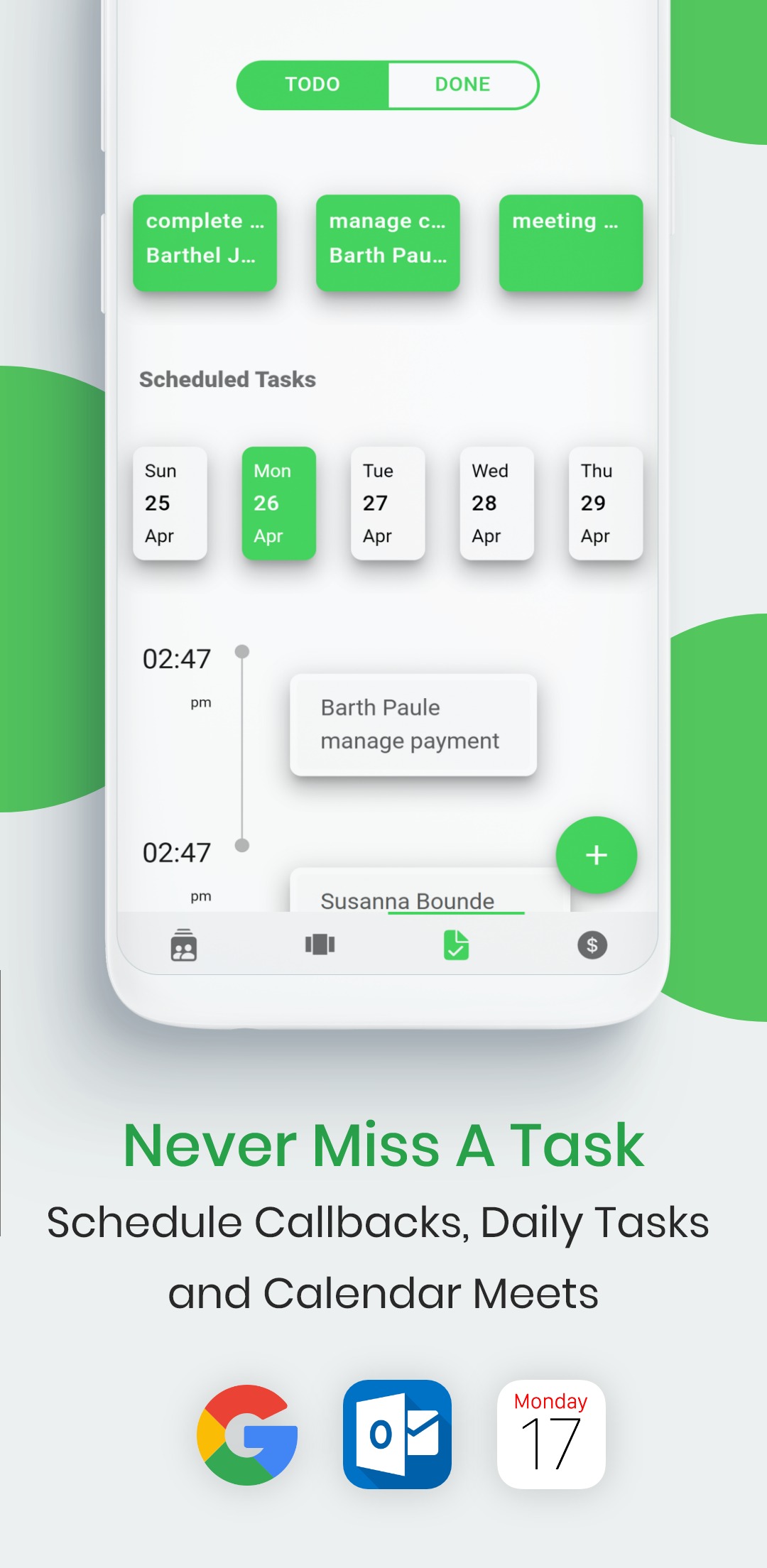 If you have sold a service or product, you can track the transaction of finances. Make even more profitable deals and increase your sales turnover with automatic dialing through GoDial.


3way.io – Spoof Dialer Caller
Temporarily turn your iPhone into a functioning call center. Use the 3way.io app in your daily activities. Automatically dialing phone numbers reduces the workload of a specialist and speeds up the work. Double the productivity of your entire department with no investment.
Combine calls for group conversations, reducing the number of conversations and resolving business issues much faster. Forget about connection drops and poor call quality. Make hosting clearer and more accessible so your actions are more productive.
3way.io can be used for both business and personal purposes. Communicate with family and friends, and make appointments. Easily separate your work and personal life. Create a private conference with a single tap.
The main functions of the app are available without payment. You can always buy the paid version to expand your capabilities. Connect to a phone conversation at any time, and invite other participants. Hosting calls with hidden numbers is possible.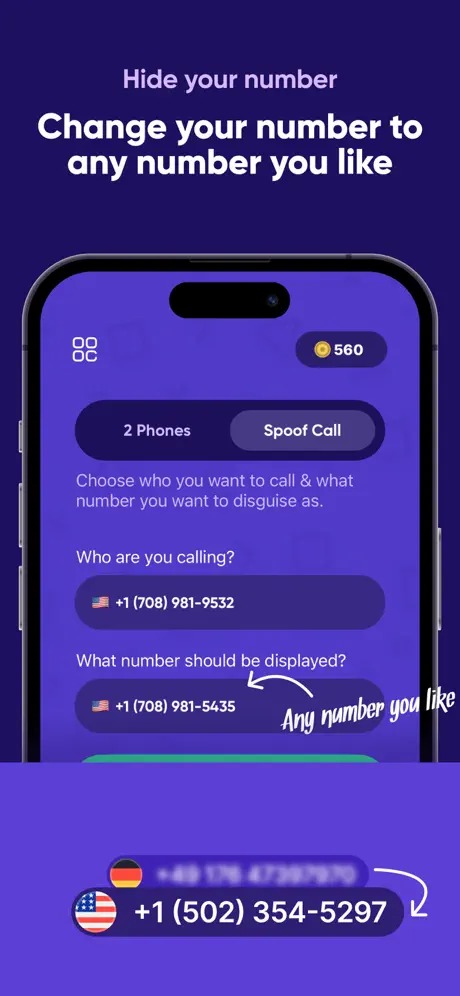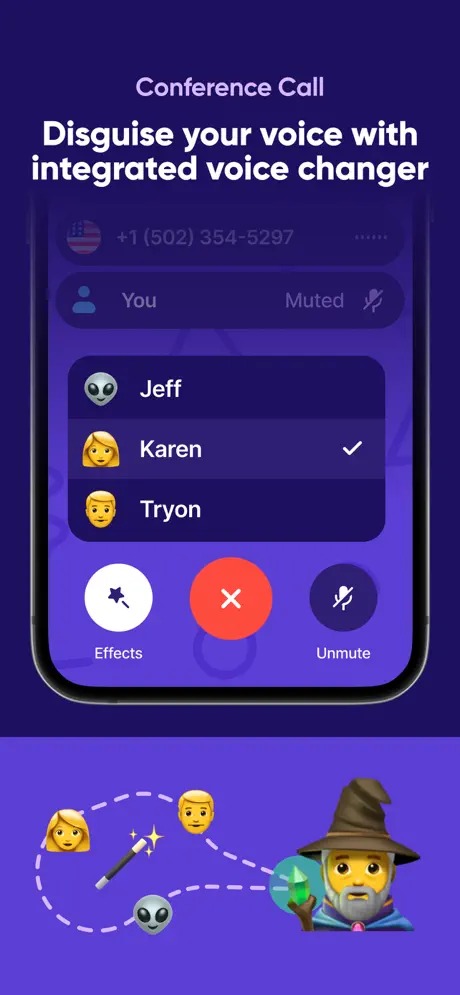 If there are any questions or malfunctions in the app, the user can ask for help from the support team at any time. Let the phone conversation become even more convenient and pleasant with the autodialer.

Auto Dialer by SmartLife Digital
Auto Dialer will make outgoing calls even easier. This app is a must for everyone whose job involves calling customers and suppliers. Set up automatic dialing of specified numbers without your constant supervision.
There are many tabs in the menu that will help you personalize each call. Set up a certain number of calls for the desired time and day of the week. Repeat the number of subscribers who could not pick up the phone or asked to be contacted later.
While dialing the next number you can make changes to the ready list. You will carry out your usual work 2 times faster and more efficiently.
The program controls the order of dialing phones from the list and ensures 100% audience coverage. Manage calls with one touch. Drop incoming calls, and make quick dialing of a large number of outgoing calls without interruption.
With Auto Dialer you can instantly set up a conference call with other employees or partners. Enjoy excellent call quality without interference. Each participant can join the conference at any convenient time. Hold mass meetings, and invite new clients.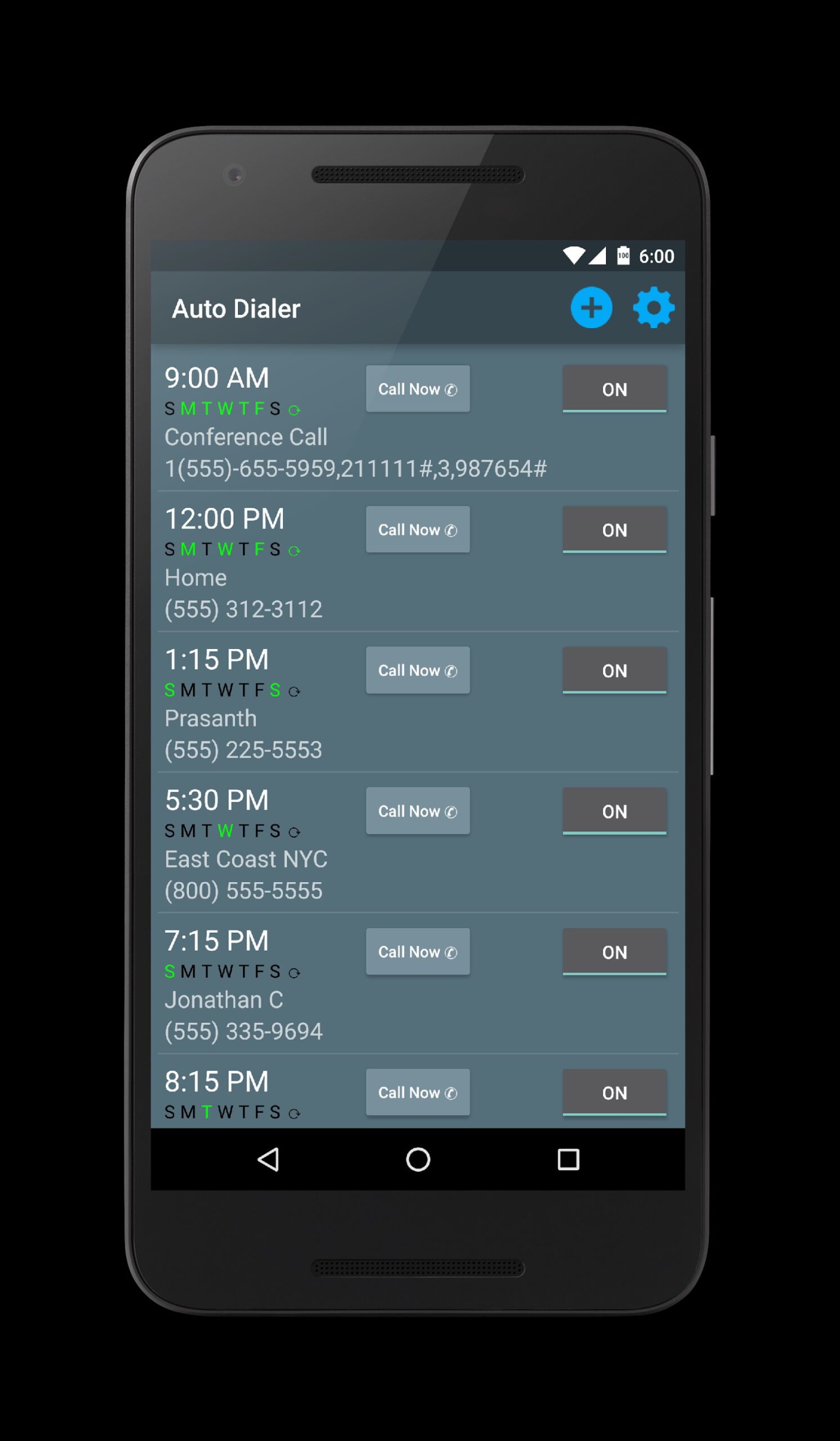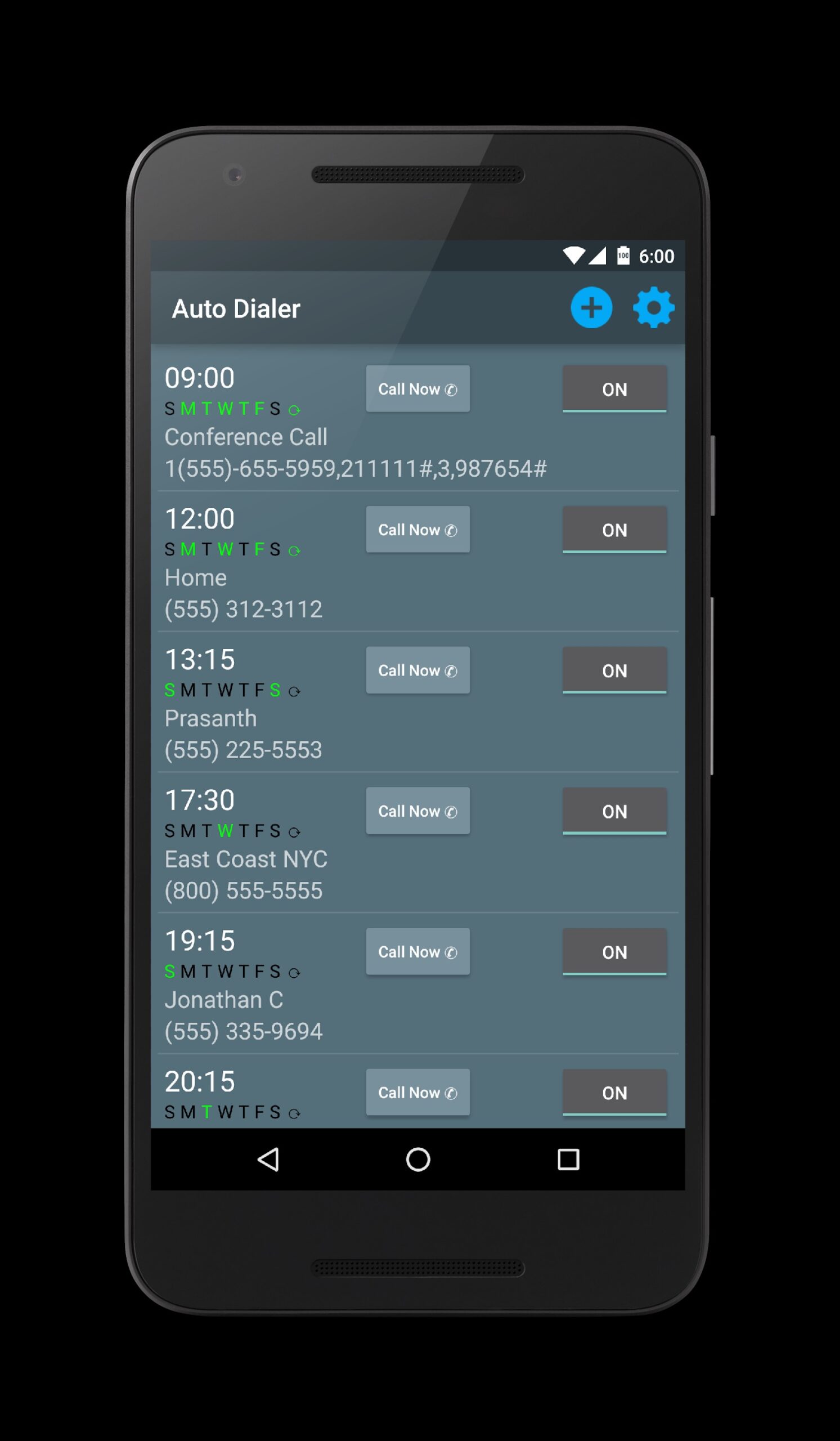 The app requires less than 4 MB of free memory and is compatible with Android 4.0 and higher.

CRMDialer
CRMDialer is a modern tool for successful call center operations. It offers advanced functionality, which facilitates dialing a large base of subscribers. With its help, you will establish effective work with separate lists of suppliers, customers, and advertising representatives.
The more calls you can make, the more profitable deals you will get. Speed up the work of specialists in the call center, expand your subscriber base, and make 2 times more calls in the same period of time. You don't need to have on hand a notebook to make notes on the outcome of each call.
As the app dials the next person on the list, you can record important information from the previous call. Note how the conversation ended: no pickup, rejection, redial, or sale. At the end of the working day, such a system will help to make a report on the effectiveness of calls.
Mark the subscribers who asked not to be bothered anymore, so that their numbers are permanently removed from your list. Transfer to a new list of the numbers whose owners want to talk to you again on another day.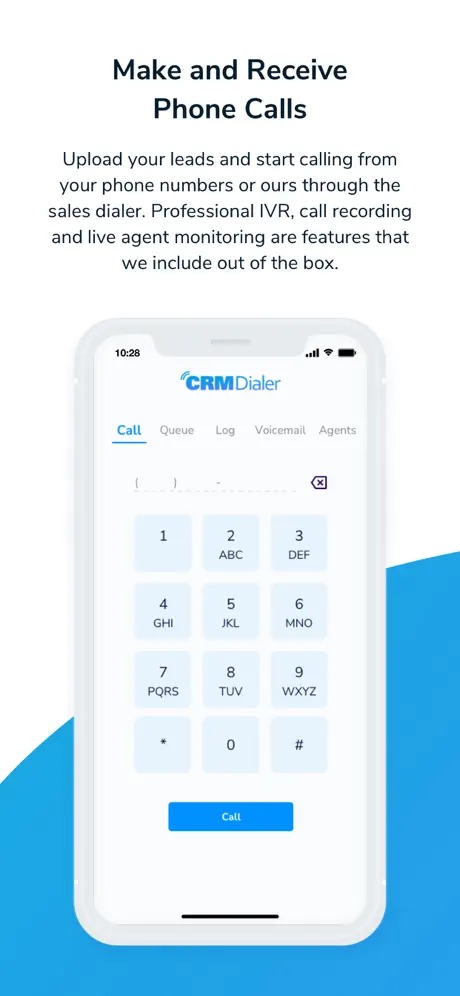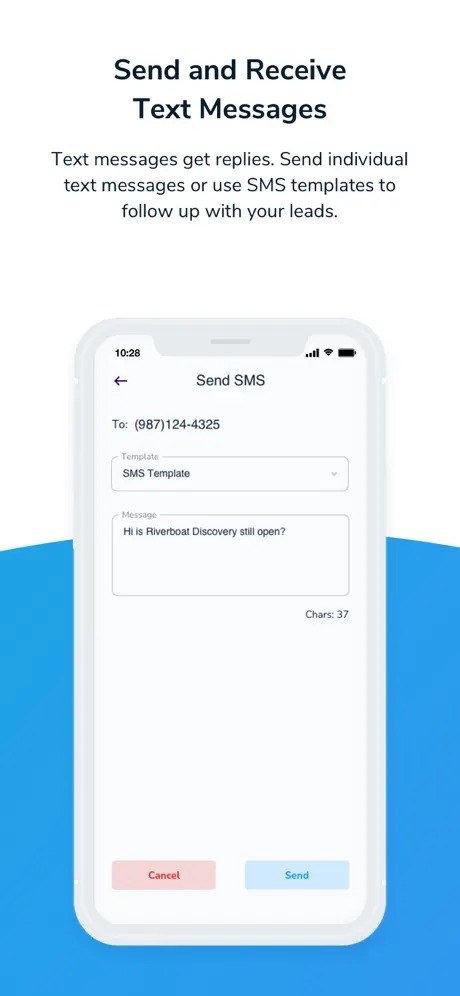 CRMDialer is easy to synchronize with the main system in the office, so several specialists can use it at the same time.

Auto Redial by lithiumS
Auto Redial by lithiumS is designed to facilitate the process of dialing in call centers and sales departments. It is a modern way of telephone communication, which is suitable for all spheres of activity.
If you have hundreds of phone numbers on your work list, Autodialer will definitely be useful. As soon as you end a previous conversation, the app automatically dials the next number on the list.
You don't have to keep documentation, keep track of completed calls, and talk to the customer all at the same time.
While the program dials the specified number in order, you can make actual changes to the ready list and note the results of each call. You won't miss important information, you will correctly and timely formalize each sale.
The program works with 2 SIM cards simultaneously. Now you can easily separate your personal life and work calls. You can dial both city, long-distance, and international numbers. This is a convenient option, as today business is wider than one country.
To make a call at a certain time, set a schedule in the settings. This will allow you to call the client at a convenient time for him or her and avoid overlaps in the work schedule. To record details of the conversation or draw up documents, turn on the speakerphone.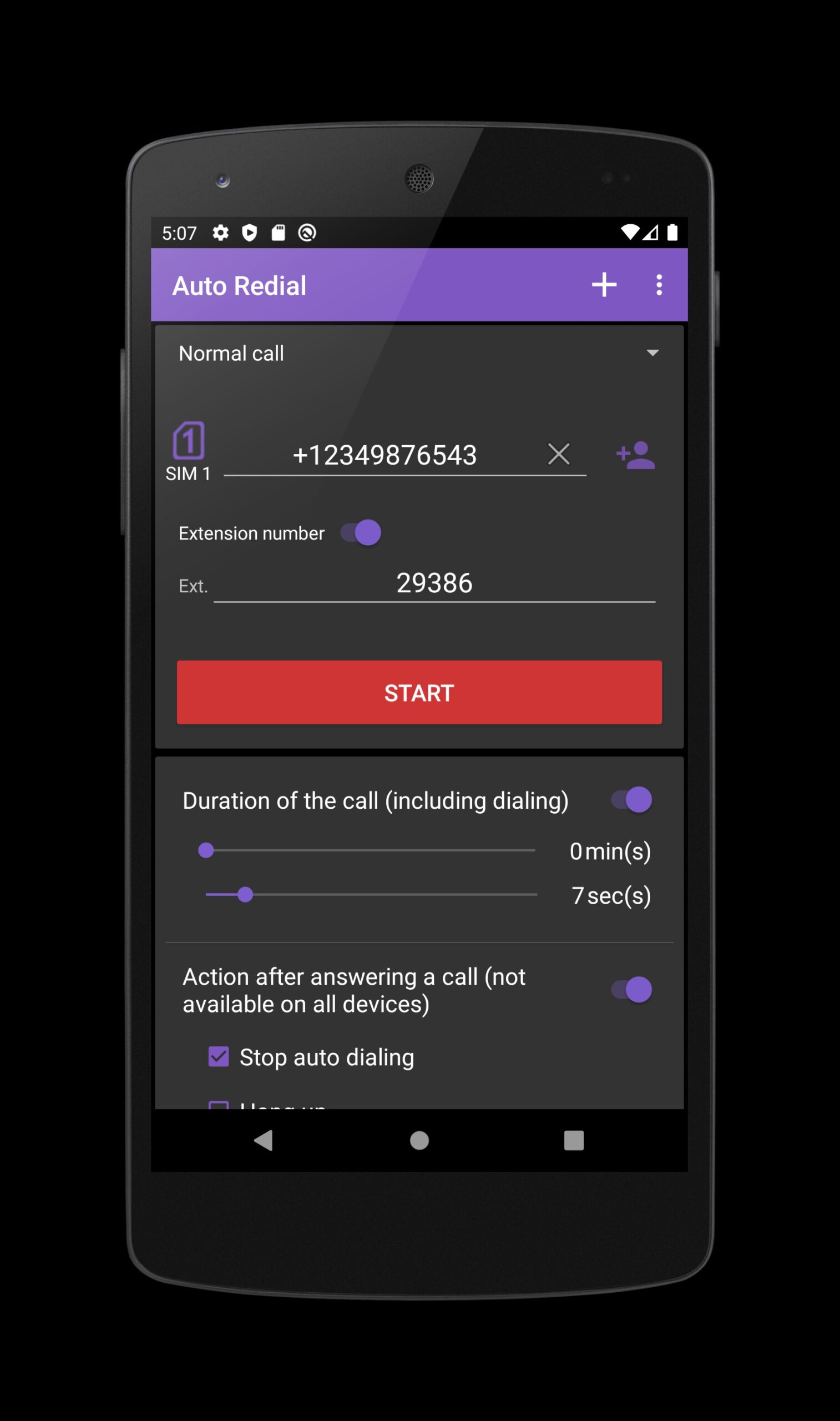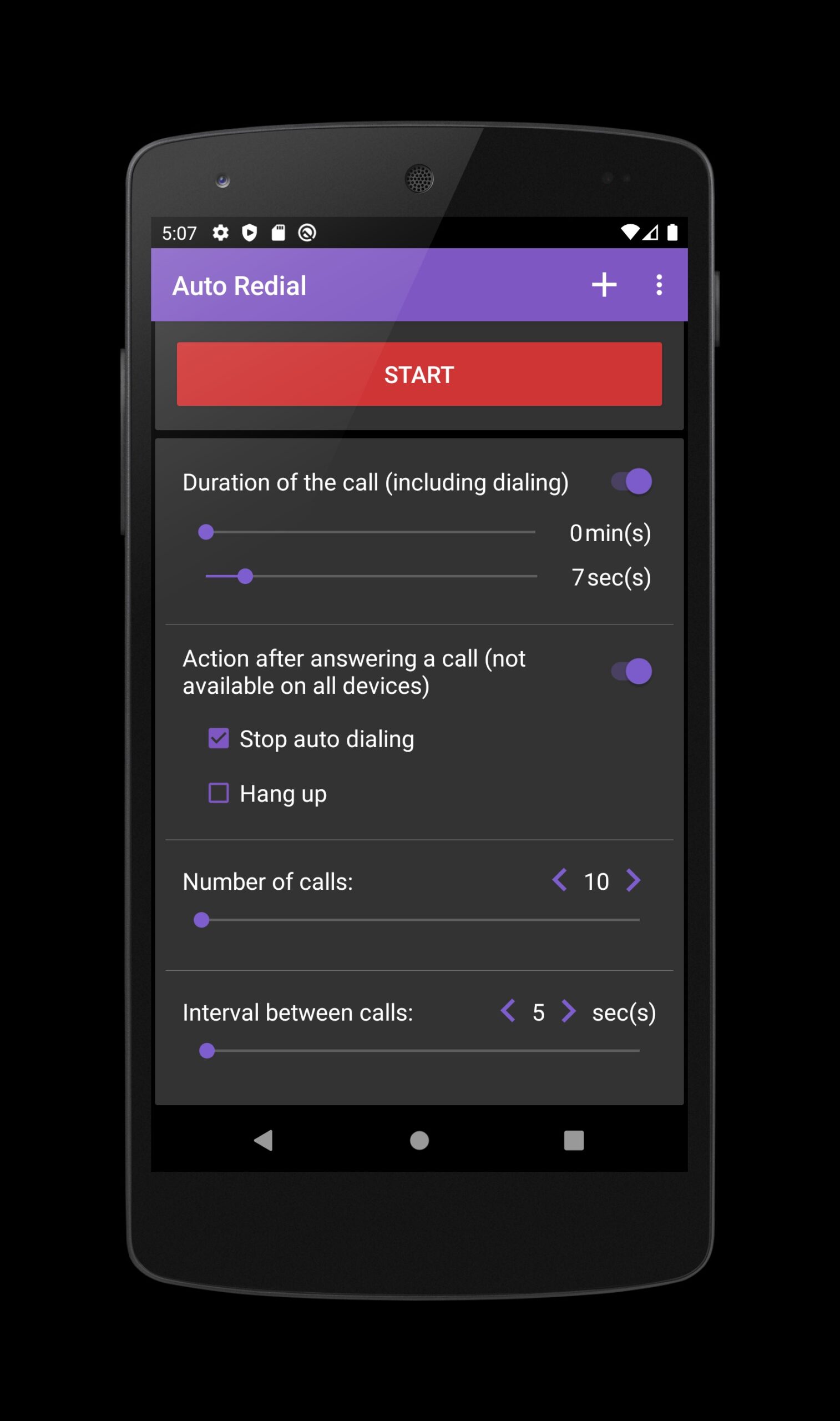 The app does not collect the personal data of users and other subscribers.

You may also like: 10 Free Video Call Recorder Apps for Android & iOS
Auto Dialer Call Center Sales
This program will quickly become a phone assistant for all workers in your office. This automatic dialer program has the ability to create reports and store important data. Now you will be able to make calls and record their status.
Mark the customers with whom you have arranged a deal into a separate category. Remove from the list those who do not need your services. Put numbers on redial whose owners did not answer the call or want more information.
Customer lists can contain several thousand numbers. Upload them as a spreadsheet and make automatic redials. You can easily synchronize multiple electronic devices in one account. This will help you share up-to-date data with other team members.
Take advantage of analyzer tips. It will help you choose the right time to call, select your target audience for the day, and create a handy contact list. During automatic dialing, it will skip numbers that have already been in operation.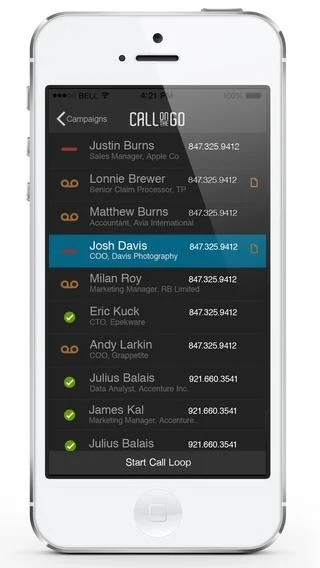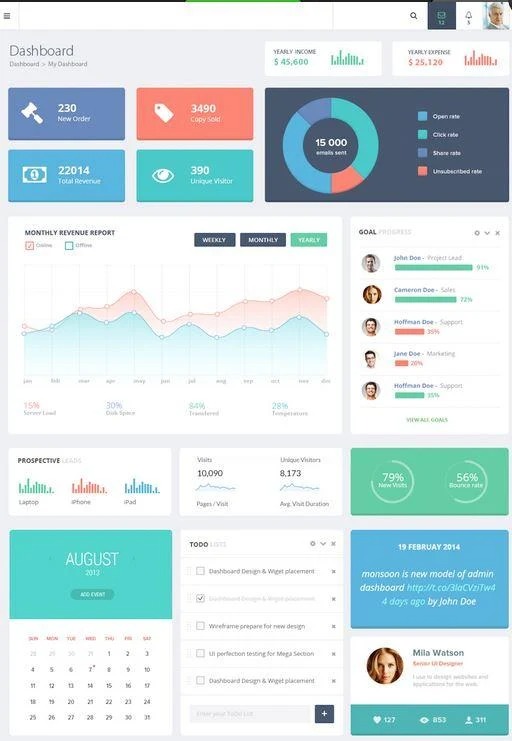 The data obtained during calls is not shared with third parties and is stored only on your device. The mobile version requires a paid subscription.

AutoRedial – Fast Redialing
Install AutoRedial on your phone and forget about the problem of endless dialing of phone numbers. If your customer base consists of thousands of subscribers, it is difficult to effectively call them manually.
Autodialer significantly speeds up the dialing process and frees the operator's hands for other activities. If you don't need to dial the number yourself, you can spend your free time replenishing your list and making notes and comments. Take advantage of the redial option.
The program allows you to make up to 101 calls to one number without interruption. Now you don't need to call back a subscriber who is busy or unavailable. Just set the program to redial after a selected period of time.
Redialer can be used not only for work purposes. This app increases your chances of getting through to a phone line that is constantly congested.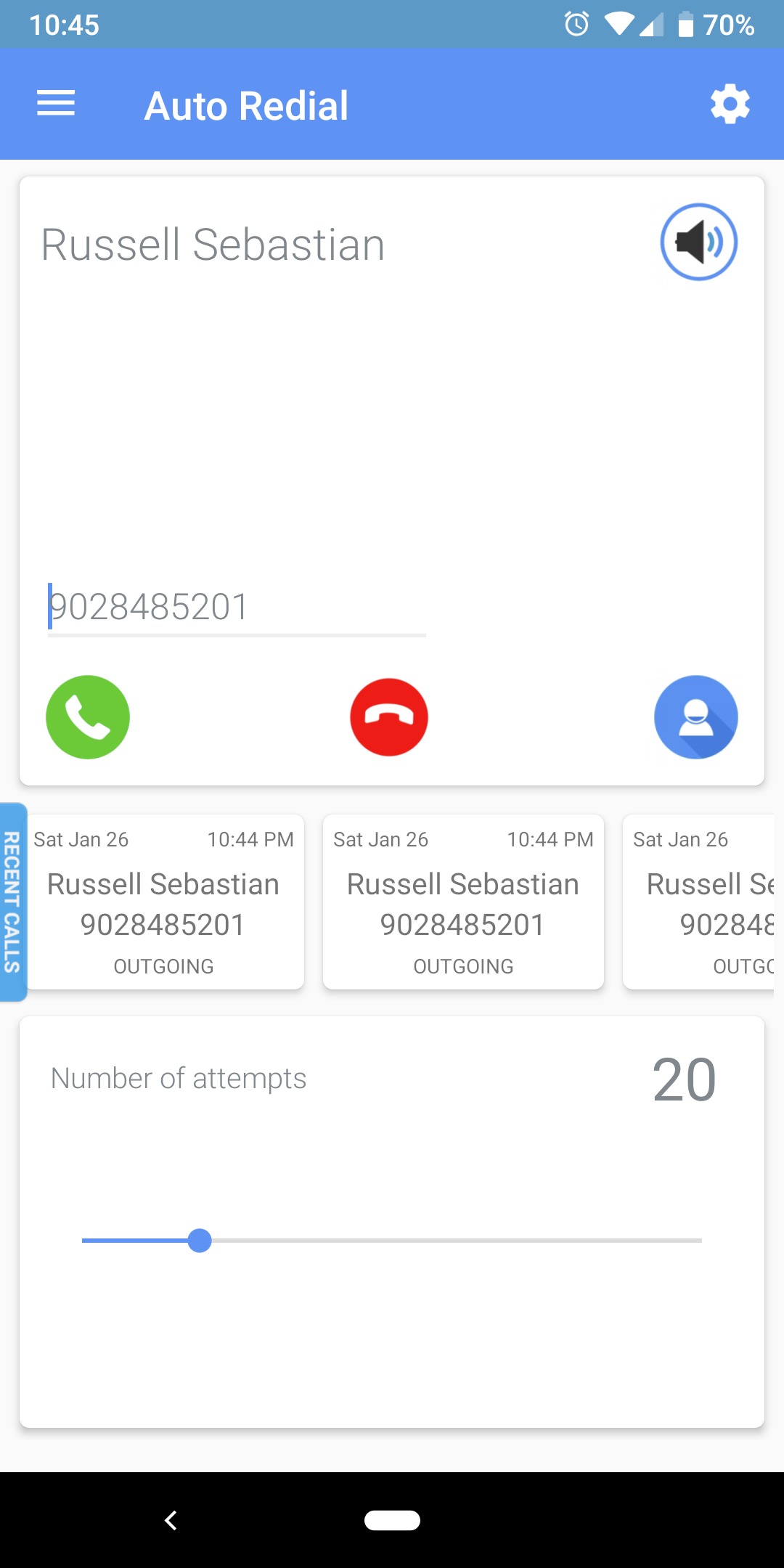 Perhaps you want to book tickets for a concert by a popular artist or make an appointment with a well-known doctor. If so, then set the parameters suitable for the situation and wait for the caller to answer.

Dialer by Emmanuel Tsouris
Professional app for accelerated dialing of phone numbers. The dialer works with DTMF tone signals. You can save individual numbers and entire lists. A regular POTS-level phone system is suitable for making calls.
If you are using a VOIP system, a long press of the button is recommended to allow the system to recognize the sound. To get started, place the iPhone speaker next to the handset and play a tone. Or press the number stored in the favorites. There can be up to 5 phone numbers.
If you buy the Pro version, you can save as many numbers as you want. Use commas to separate signals or to indicate pauses when dialing. In the Pro version, you can adjust the length of pauses as you wish.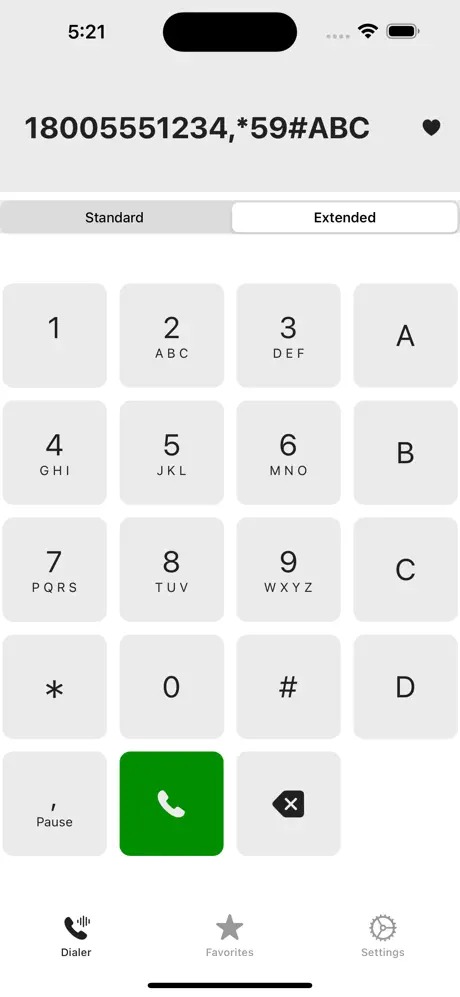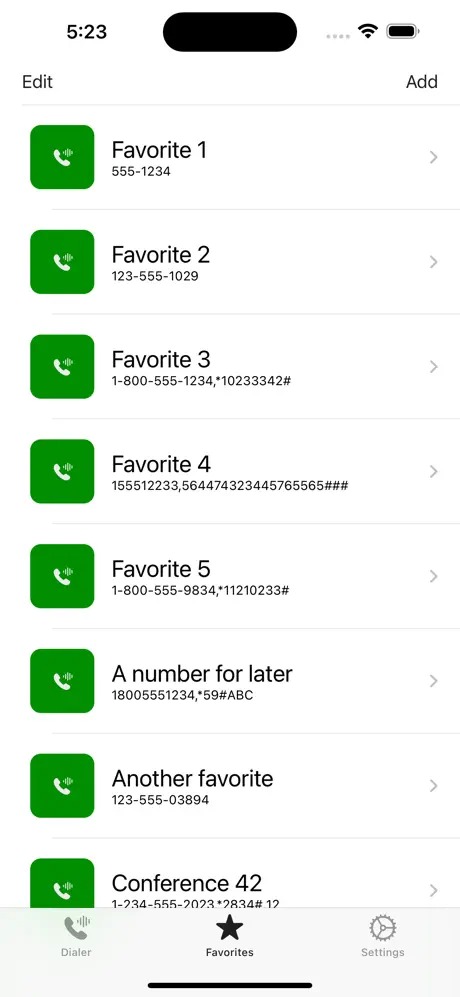 To change the volume level, use the settings on your phone. Transfer numbers to favorites with a single tap. Play them without delays or errors. Moreover, you can use this app to play the code of an intercom or safe. Get a Pro subscription and work with extended A, B, C, and D frequencies.

Auto Dialer by Rufous Forest Team
This program makes outgoing calls on its own according to the suggested list. You can make cold and hot calls much faster than usual. While dialing the specified number, you can end the previous session.
Fill in a table with important information right in the app. Indicate which of the callers are not interested in your services, who did not answer the call, and which conversation brought a favorable deal. Smart auto dialing allows you to schedule calls in advance.
Now you can also import a ready list of contacts and specify the exact date and time of the next call. Do not duplicate the information on a hard copy: the app will automatically notify you to dial this number.
All the routine of dialing numbers can be entrusted to the program. You will no longer have to manually dial a hundred numbers in a row. It is enough to specify the necessary parameters 1 time, so that Auto Dialer will function in the desired mode.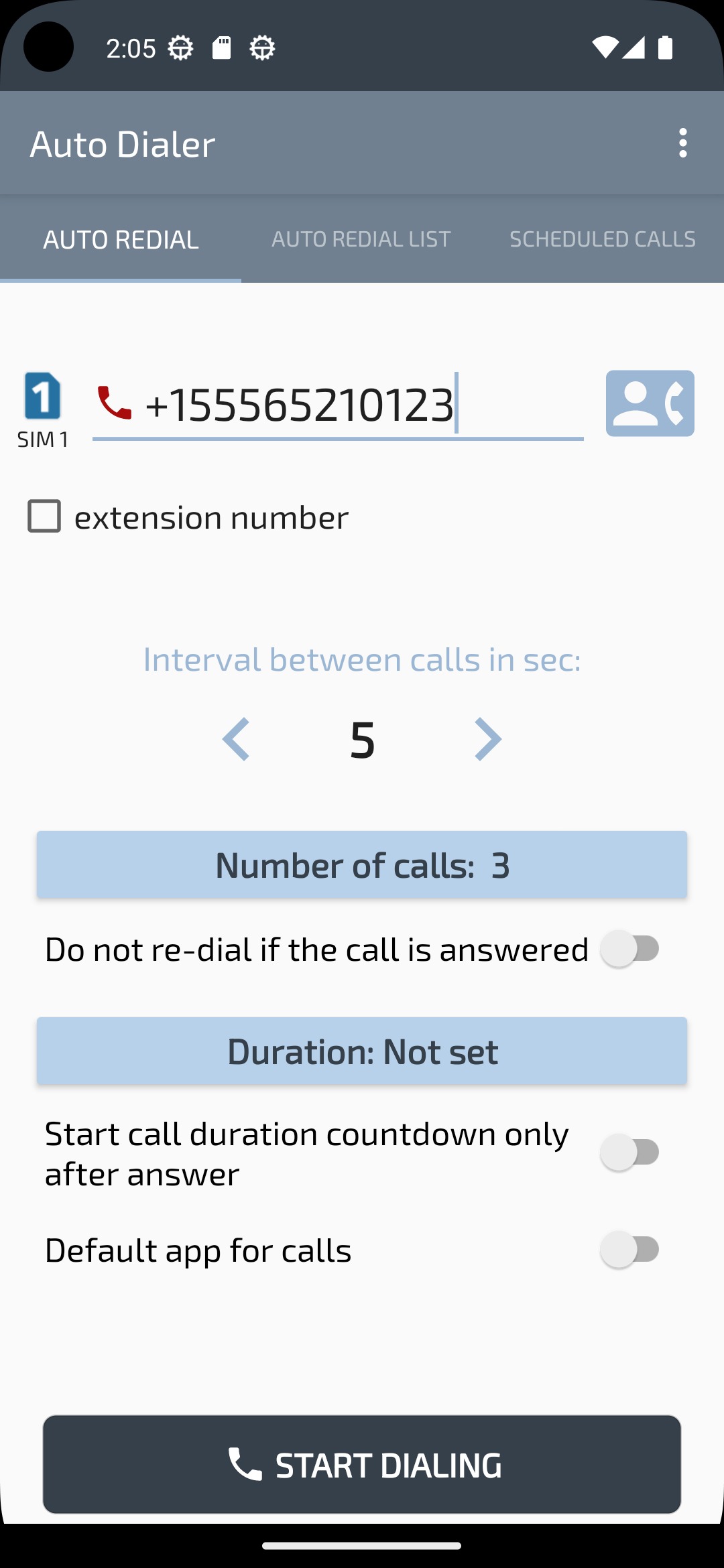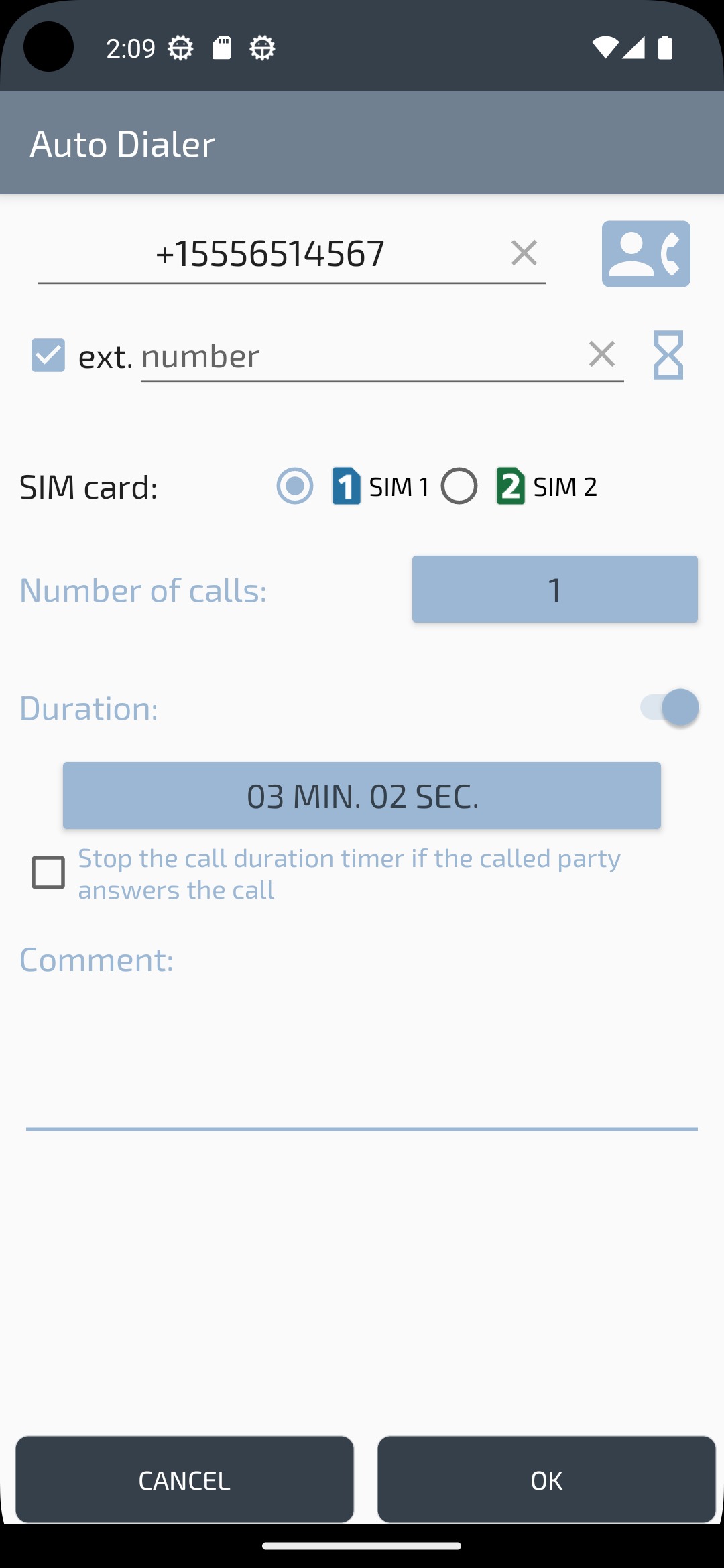 This app will save you time at home. With its help, it is much easier to call a live radio program, get a ticket to the doctor, or order a train ticket. Moreover, you can do the auto dialing while driving.

You may also like: 11 Best Call Log Apps for Android & iPhone
Autodialer by Auto Dialer CRM
With Autodialer you will definitely get the title of the best salesman of the month. Install it on your phone and get more free time. The app can be used by everyone from call center workers to large advertising companies.
You can configure the program so that it makes dialing calls in the appropriate mode for you. Call subscribers according to a pre-prepared list. It can contain thousands of numbers, and you can copy it in 1 second.
While the program is dialing numbers, you can go about your business. This is an awesome option for call center workers. Now you will definitely not miss a single client and get a useful report on the results of your work at the end of the day.
Mark each number so that you don't forget to specify the actual information: whether you received a response when you were asked to call back, and what order the customer has placed.
Drive CRM sales by synchronizing your devices. Imagine how much time you will save if all the specialists of your office or company get to know the work of Autodialer better. You will minimize unproductive calls and be able to handle many times more numbers.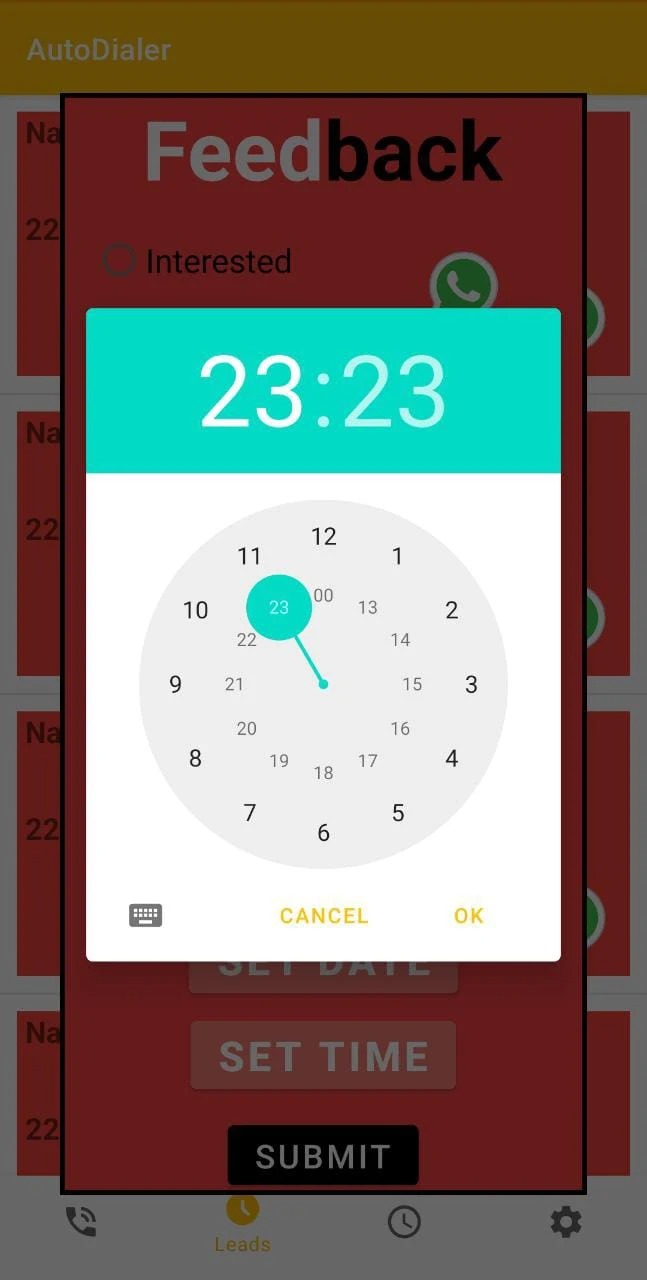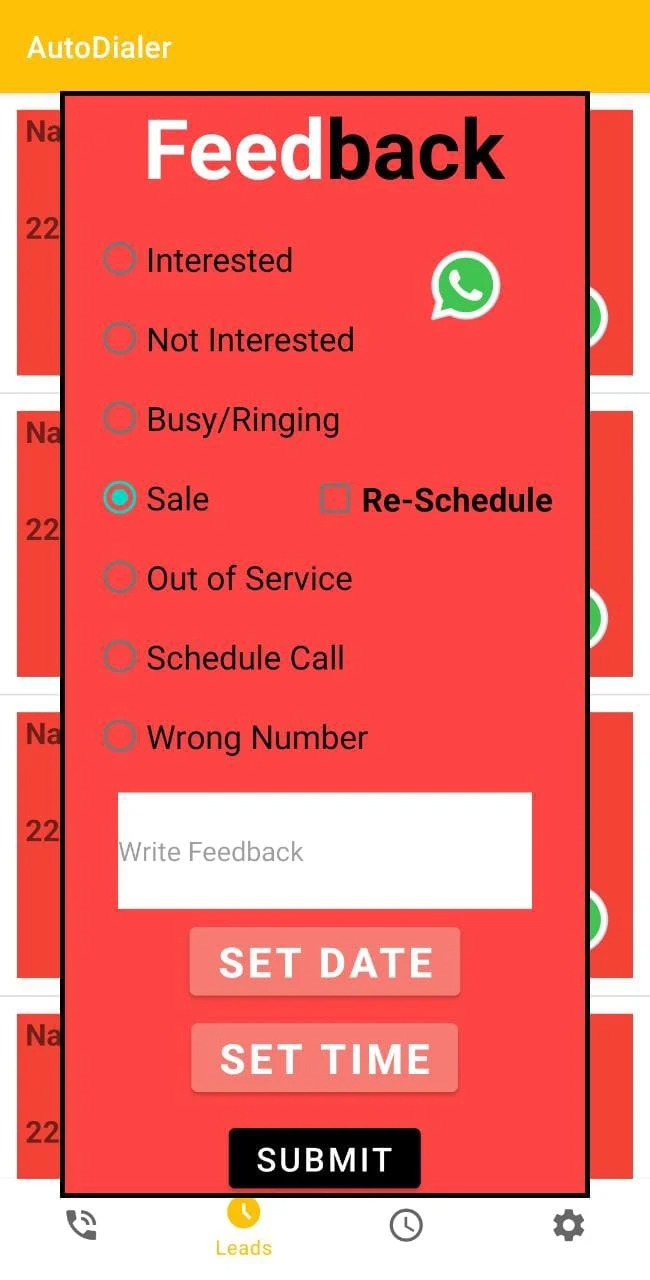 The app is compatible with phones running Android 6.0 and newer versions.