Have you ever noticed how you breathe when you are anxious or relaxed? If you haven't then next time you are worried or calm notice your physical and emotional condition. There is an enormous difference between a calm and anxious state.
There are a lot of ways to calm down. You can go to the psychologist or just go to sleep. But there is only one way to overcome stress quickly. It is breathing exercises and different breathing techniques. Now, thanks to smartphones we can learn breathing methods without leaving home.
Control your breath even at night using these best sleep tracking apps.
Many apps ware created for smartphones to teach people breathing techniques because the way you breathe affects your whole body. It is a list of the best breathing apps for Andriod and iOS.
Prana Breath: Calm & Meditate
Sometimes we all need to relax and to be free out of bad thoughts. Prana Breath: Calm & Meditate is ready to help you. You don't need to learn different techniques to understand respiratory exercise mechanisms.
This app has already been downloaded more than 1,000,000 times. It makes your pranayama practice more calming and enjoyable. Right away after installing close your eyes and let the music take you to the world of relaxing. You can tune-up every breathing session and create your own personal training.
How can it help?
Develop your brain activity: thinking, attention, and concentration.
Get rid of anxiety.
Make better your stress resistance and physical stamina.
Help you to control your weight preventing evening attacks of hunger.
Improve your health, ease asthma and headaches.
Help you to fall easily fall asleep after evening exercises.
Strengthen vocal breath.
This app doesn't have ads, that's why you won't be bothered during a breathing session. It can save your phone battery because Prana Breath lets you turn off the screen. Try 8 different breathing methods and techniques and see how they affect your stress and uneasiness levels.
You can also control your progress to see the achievements. You won't miss exercise time because of a great reminder, that creates for you a convenient schedule. Prana Breath: Calm & Meditate is an excellent helper for your physical and psychological health. Try it and you won't be able to stop using it.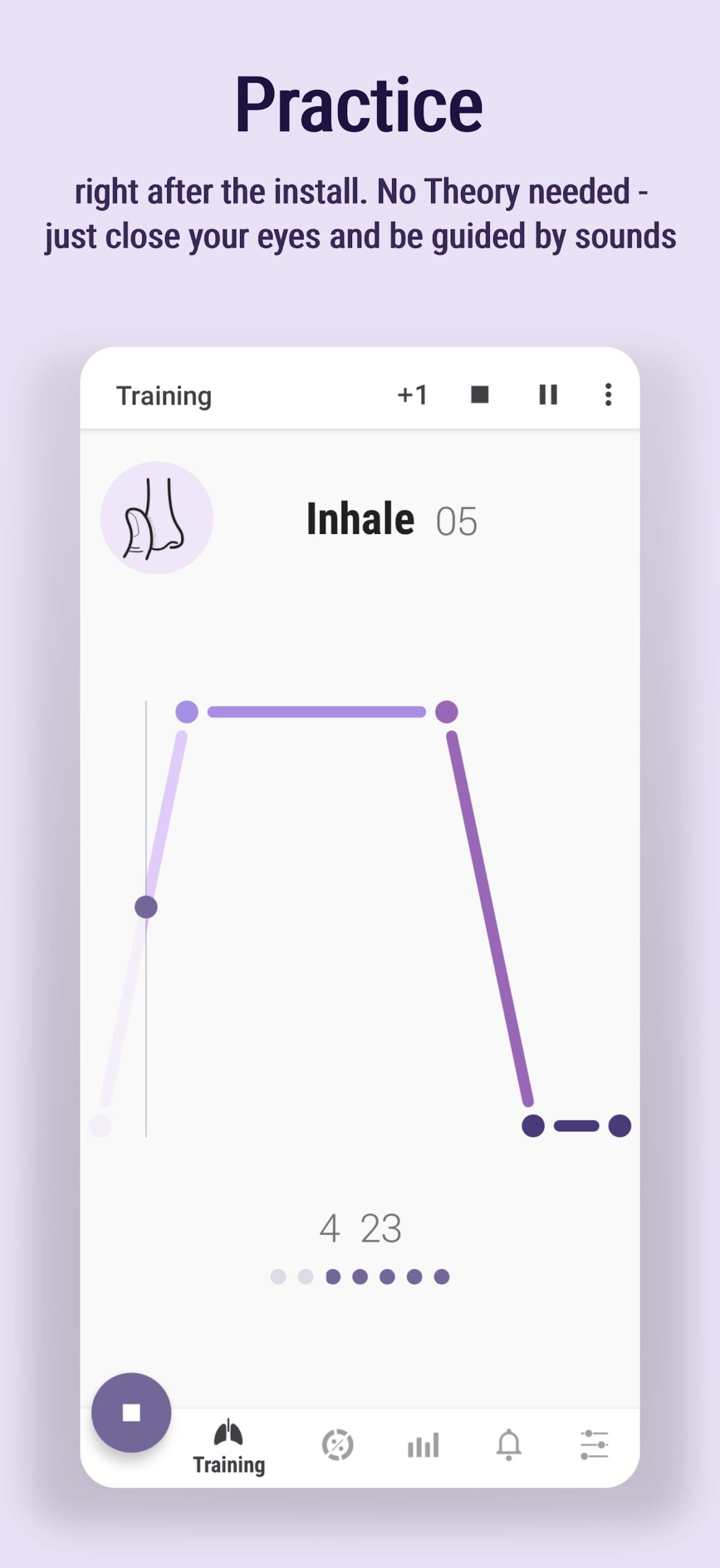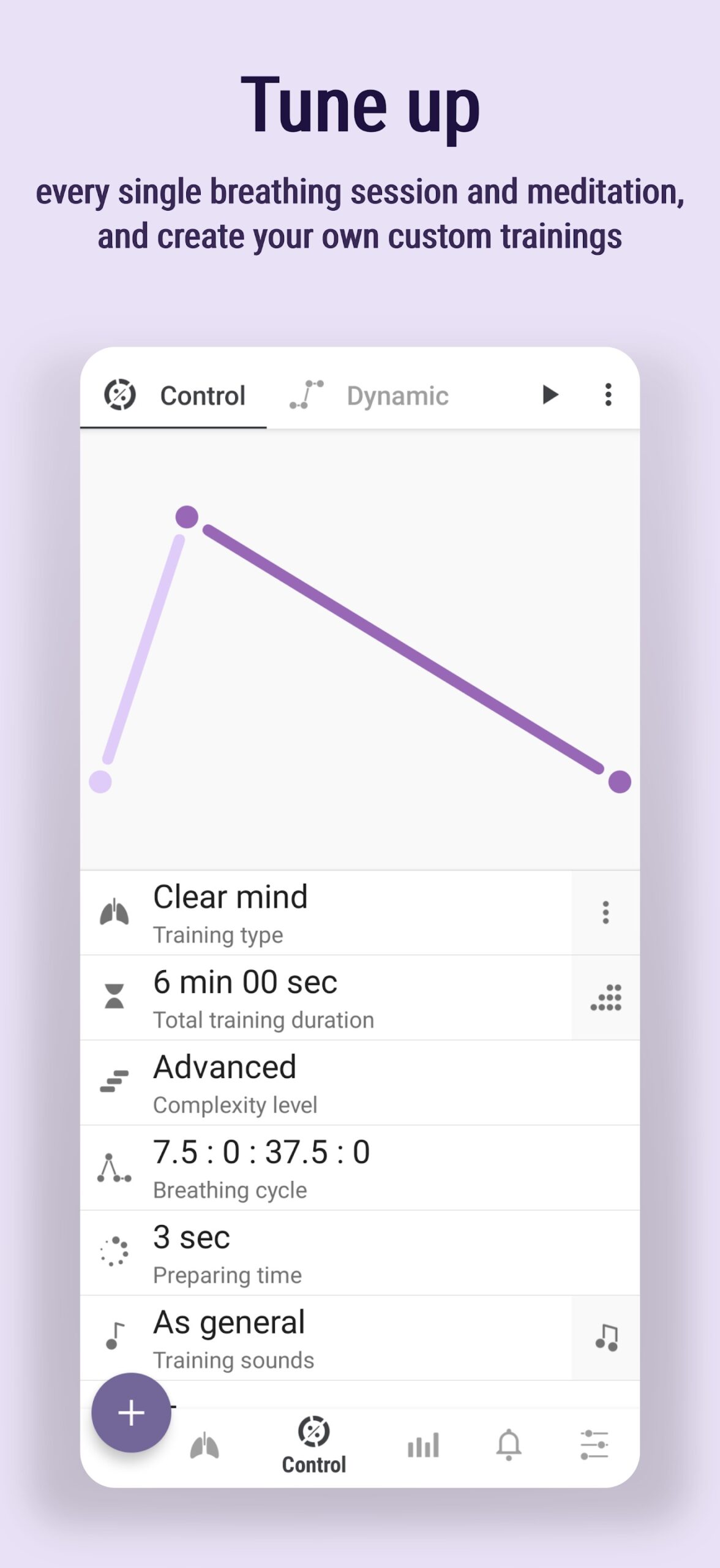 You may also like: 20 Best Yoga Apps for iPhone & Android
Awesome Breathing: Pacer Timer
Awesome Breathing is a clear and effective mobile breathing exercise app that helps with stress relief, improved mood, and overall well-being. Try different breathing exercises, each of which you can customize to your personal preferences. Practice deep breathing, relaxation techniques, and meditation.
This app is accessible to all age groups as it has simple and clear graphics as well as a user-friendly interface. It gives you the ability to customize the duration of breathing cycles and choose the appropriate rhythms for each exercise.
Set the number of repetitions and intervals between inhalations and exhalations. All settings can be saved for later use. Each activity is accompanied by detailed instructions and tips to help users perform breathing techniques correctly.
Set end and start notifications to keep track of the number of exercises completed. You can set the workout time by yourself or choose the standard 30-minute mode. You can set the timer countdown before you start your workout so you have time to prepare and relax before exercising.
The interface is also customizable, so you can set your own color theme and other settings.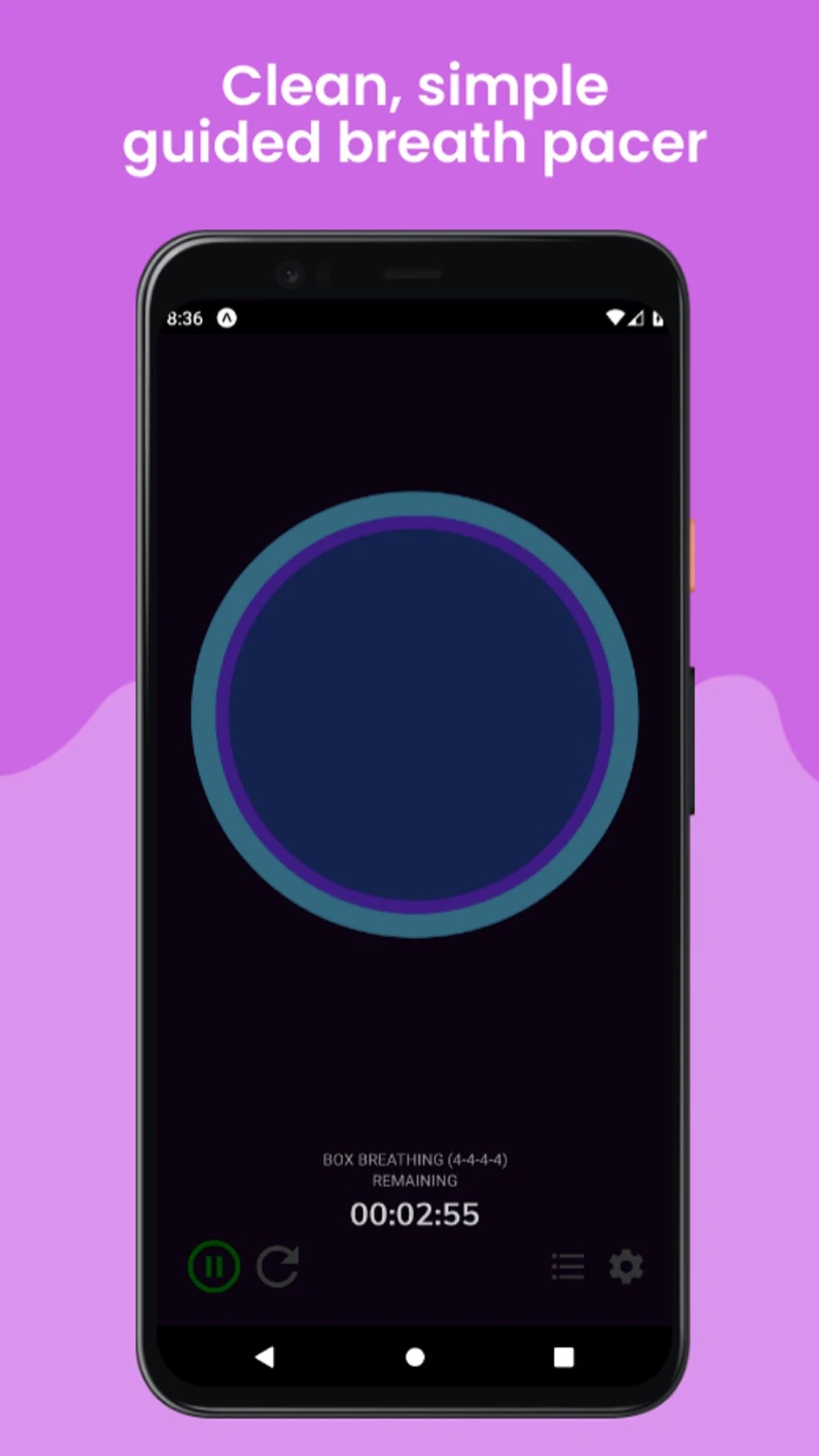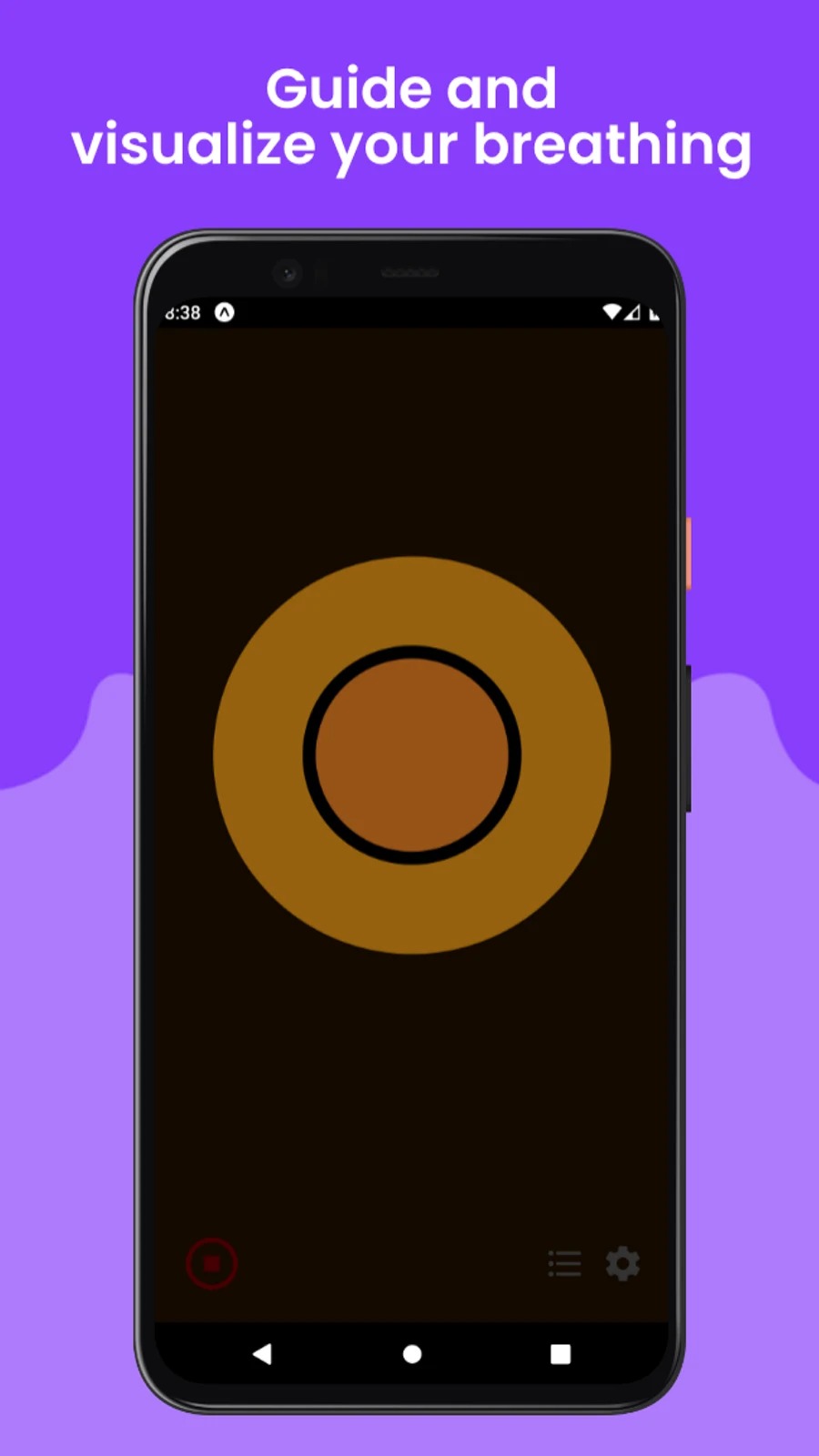 iBreathe
Breathing seems simple and cheesy but in fact, it is the key to everything. The rhythm of your breath determines your overall health, your peace and ability to think straight. In the past few years, many influencers started talking about the importance of breathing and how it can improve your overall state.
If you feel like you're in constant stress, anxiety, or even depression, but you don't have the time to meditate, try breathing – this app will help you tremendously in this way. Here you will find some practices that will relieve your inner state and make you feel more confident about tomorrow.
iBreathe is an extremely simple app and won't take you long to use enough every day. What you need to do is to adjust the settings to the level you want, for example, how many cycles of breath you want to do, how long you would like to hold the breath, how long will be an inhale, an exhale, and so on.
When you will be doing exercises, the app will show you how long you should do inhaling, exhaling, and so on. It is a great app to help you to reduce stress. By the way, if you don't want to waste your time in manual settings you can choose one of the presets in the app.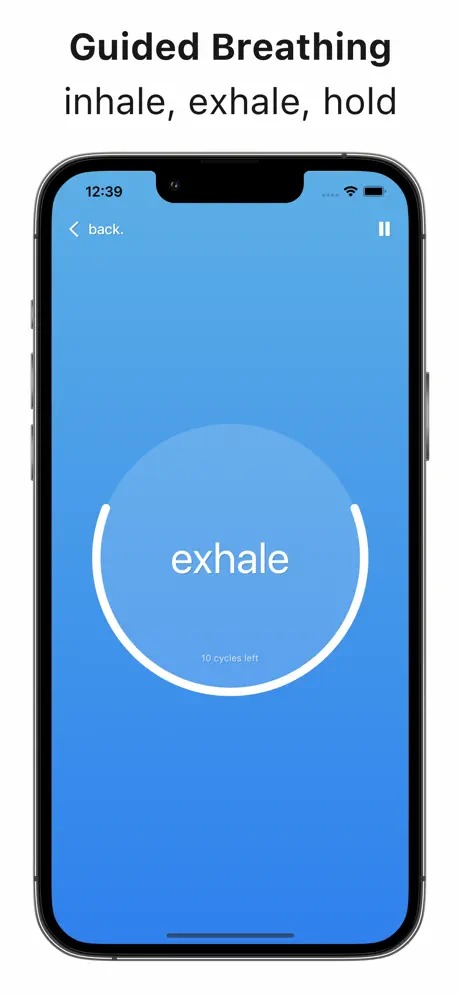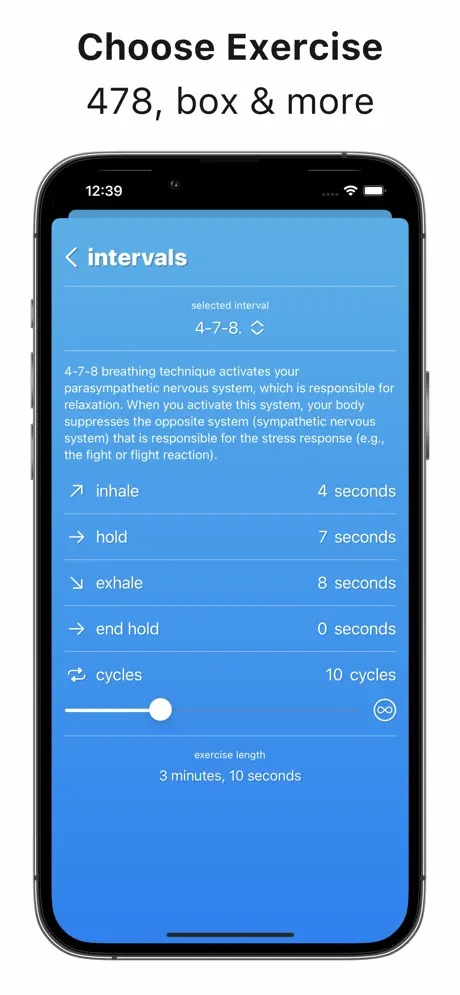 Simple Habit Sleep
Simple Habit is a more general meditation app however, it is an extremely good one and it is recommended by many influential media sources, such as Forbes or Shark Tank. Nowadays we live in the world of stress, we become more productive and we feel constant pressure to do more and more.
Simple Habit is different from other meditation apps with its advanced breathing techniques and the easiness of all the meditation and breathing exercises that you can find here.
Seriously, meditation is cool, but do you have at least one hour a day to practice it? And do you have any extra power to concentrate on it when you have millions of other tasks?
That's why the app can compile a breathing program for you – 5 minutes in the morning and 5 minutes in the evening, and you're good to go. There are dozens of additional features, for instance, you can mark your problem in the settings – like anxiety and the app will pick up specific techniques to help you combat it.
The only thing is that here only the first trial week is free. For the further use, you will have to pay $11/month.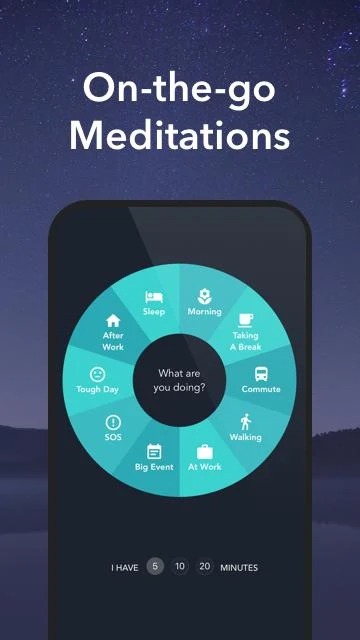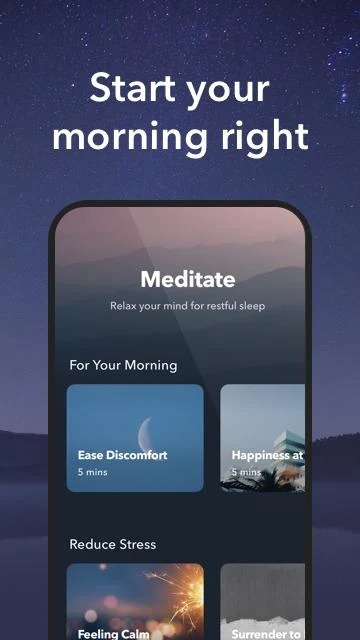 Relax: Stress & Anxiety Relief
Do you want to be free of stress in 5 minutes? Then, try this app. Calm music, valid breathing techniques, and meditation are all you need to relax. You can choose between breathing and guided meditation to achieve relaxation. It is an ideal stress relief.
Sometimes we don't have enough time to have a rest. This app can easily be used by a busy person because it can help you to find a perfect time for relaxing.
Relax: Stress & Anxiety Relief can teach you really difficult breathing methods. It is slow breathing. You can calm down your breathing when you are exhausted or anxious to help yourself feel better. Guided meditation makes you focus on a concrete part of your body.
You don't need to count seconds. This app can do it for you. Your only purpose is to focus and concentrate. The music changes for every phase of breathing. After completing the full course of exercises you can breathe slowly and easily undergo stress.
In a few days of using this app, you will get a lot of health benefits such as relaxing, concentration improvement and stress reduction, normalization of blood pressure, increasing lung capacity, and getting rid of insomnia.
It is an excellent way to get to know new methods for breathing because slow breathing can really Change your life. Learn it with Relax: Stress & Anxiety Relief!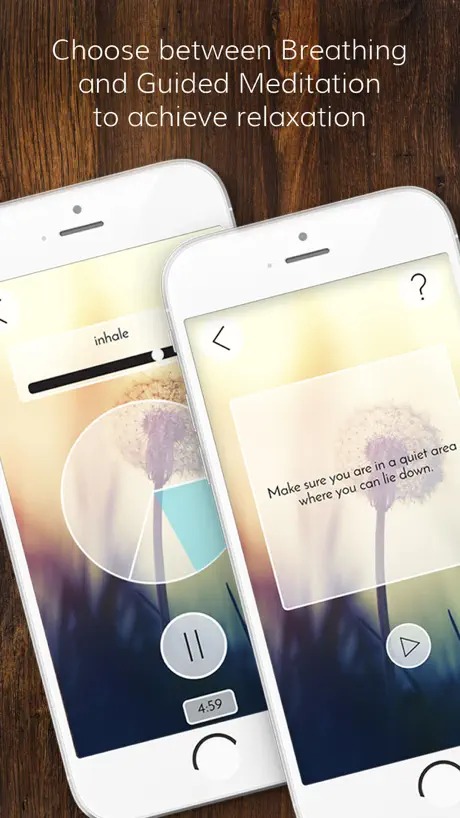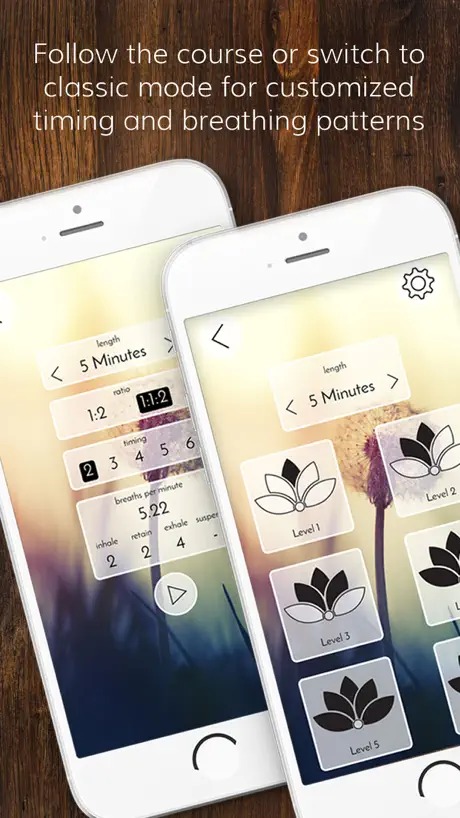 Breethe
One of the most popular breathing and meditation apps on the market. If you want to start doing breathing exercises on the regular basis you should definitely try this one out, because it will help you to actually fall in love with this process. Here you will find the diversity of features that seems never end to explore.
Obviously, there is a lot of breathing exercises with video tutorials. In addition to that, here you will also find hypnotherapy sessions to help you fall asleep and reduce anxiety. Considering the meditation, there is various way to explore.
You can choose both single meditation sessions with choosing their length or you can choose the full meditation program that will last at least a week and will guide you through the whole journey on how to learn to really meditate and calm down only using your breath. The app has more than 10 million downloads.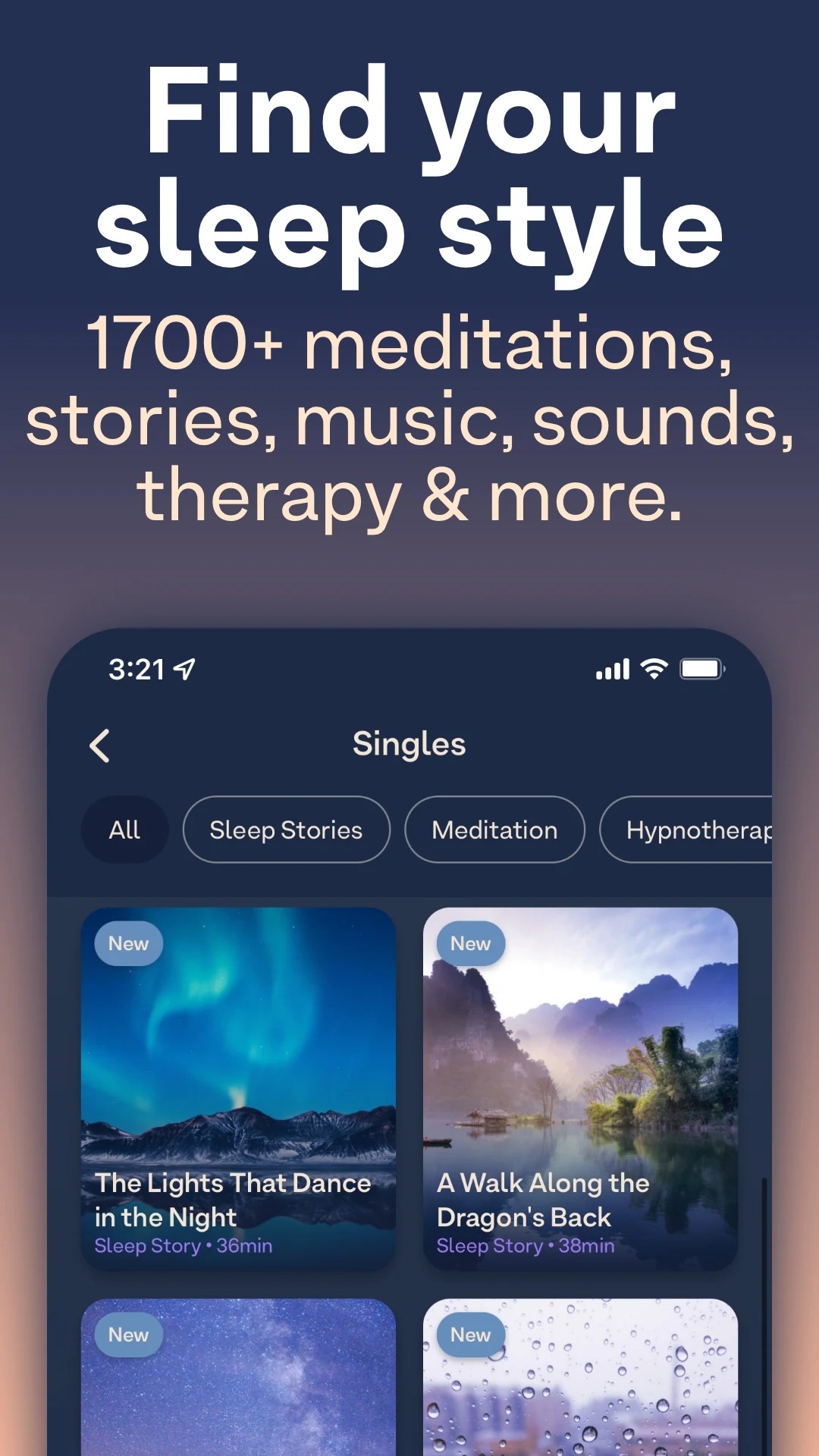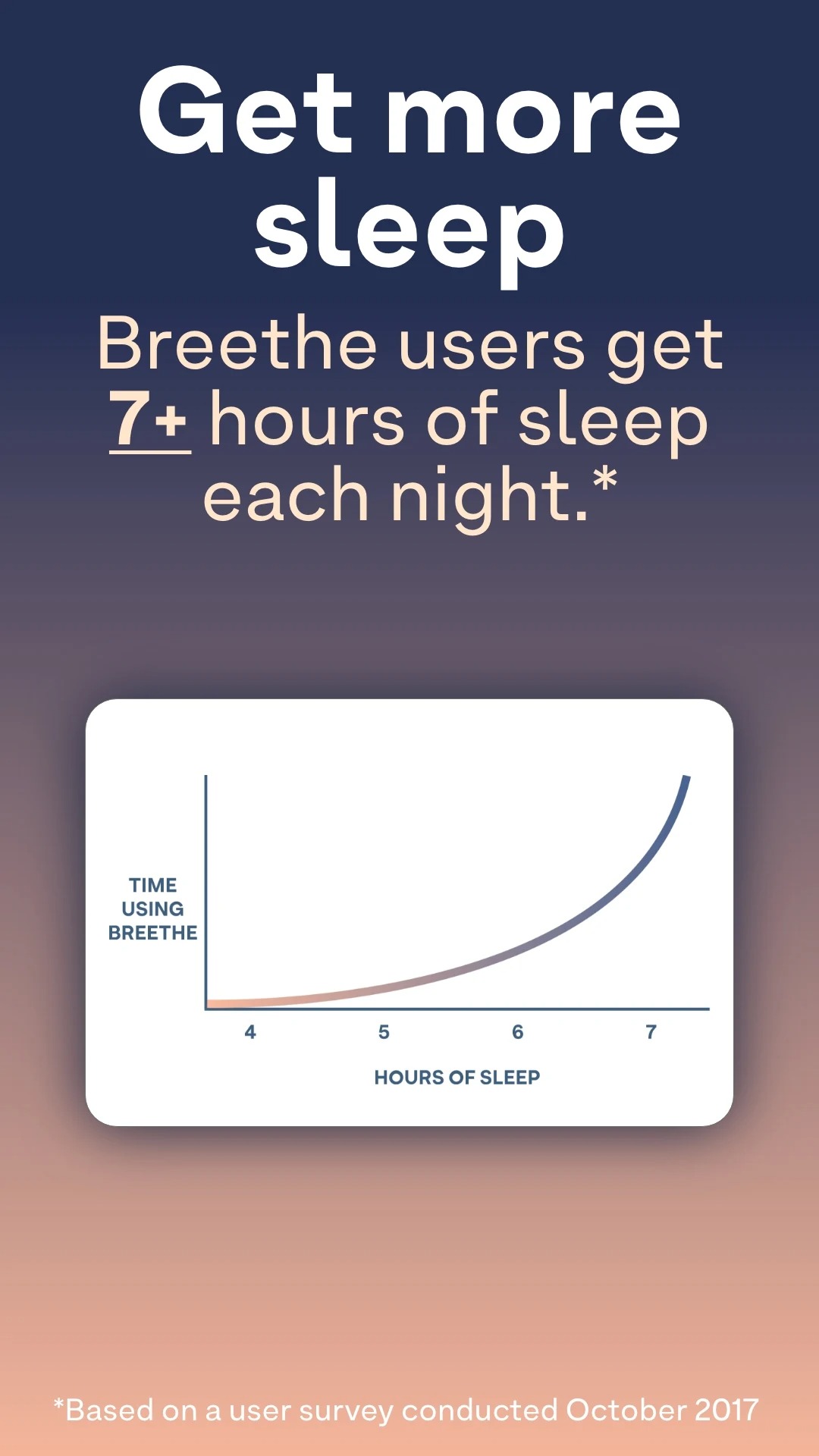 Breath Ball: Breathing Exercise
When did you have a rest the last time? If it was a long time ago, then it's never too late to start. You can turn stress and anger into relaxation and inner calm. It is easy to do with Breath Ball.
Just spend 10 minutes to breathe every day. Prepare a comfortable place for it. Breathe at the rhythm of this app. You will immediately calm down and be in harmony with yourself. It can change your life!
Features of this app:
Change breathing patterns to relieve stress and get a good mood
Choose different colors to feel more comfortable
Hide the user interface controls that nothing can bother you
This is not just an ordinary app. It was checked by the neurological therapy center in Gmundnerberg. It was created for people with brain damage to make their lives easier. It is easy breathing exercises that will help you to restore your comfortable breathing.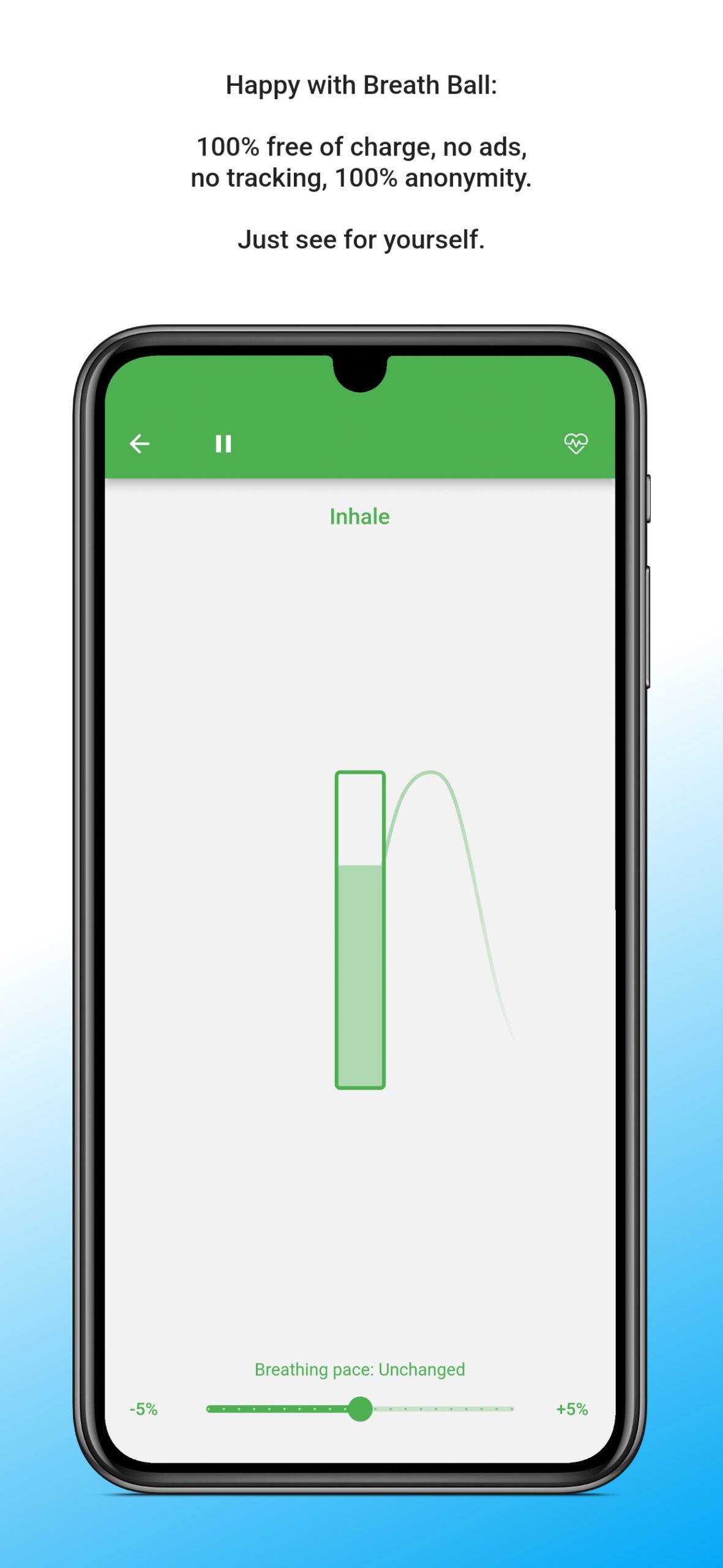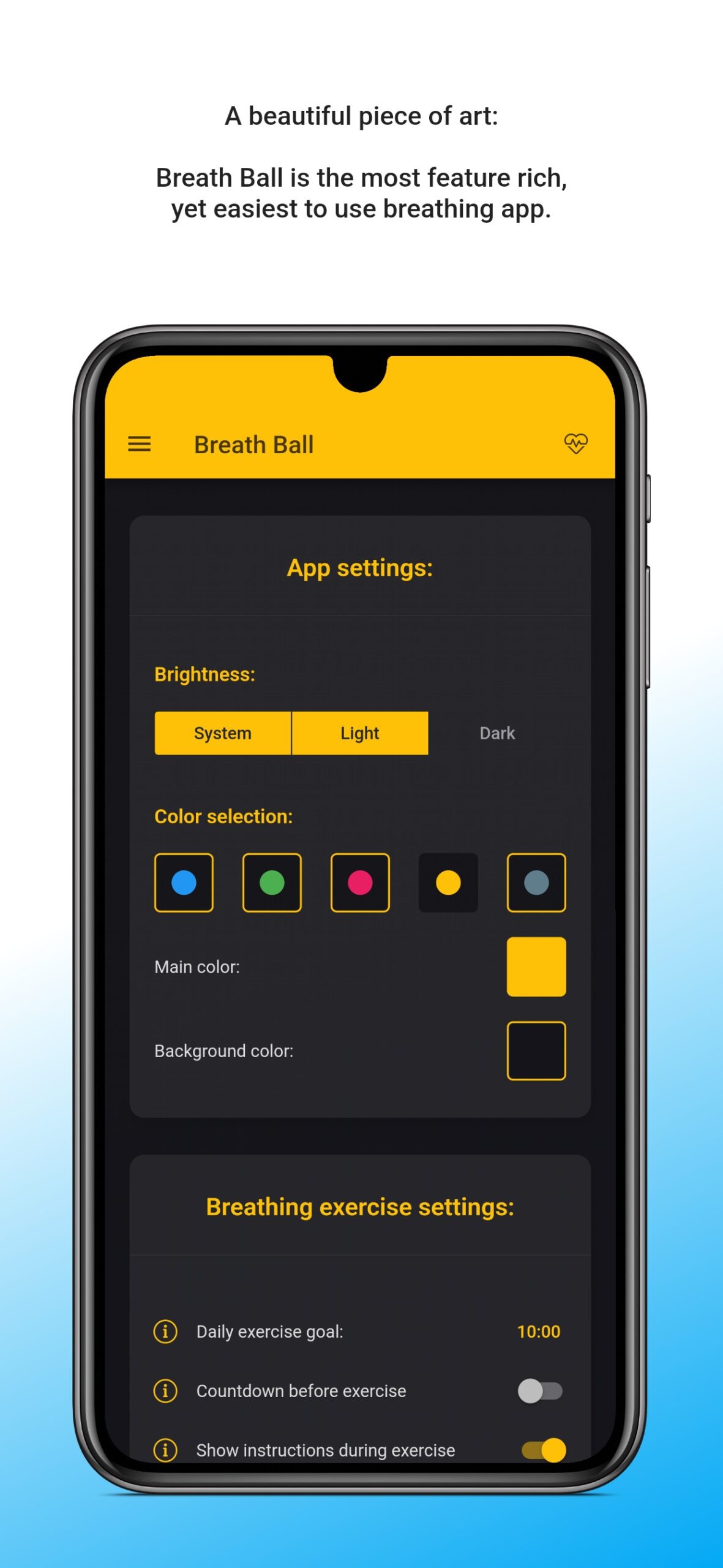 You may also like: 11 Free Health Coaching Apps & Websites
Breathe Easy
Breathe Easy is the simplest way to relax and meditate. If you are over-worked or under-slept, this app is a good helper to solve this kind of problem. It is perfect for distracting and focusing when you are anxious.
Set up time spent inhaling and a pause between breaths. You can choose different shapes of a figure in the center of your screen to feel more comfortable. It also can change its color. Don't forget to choose a background. It can be black or white.
Controlled breathing keeps your mind and body functioning. Close my eyes to make the max effectiveness. Follow the instructions of Breathe Easy and you'll feel better.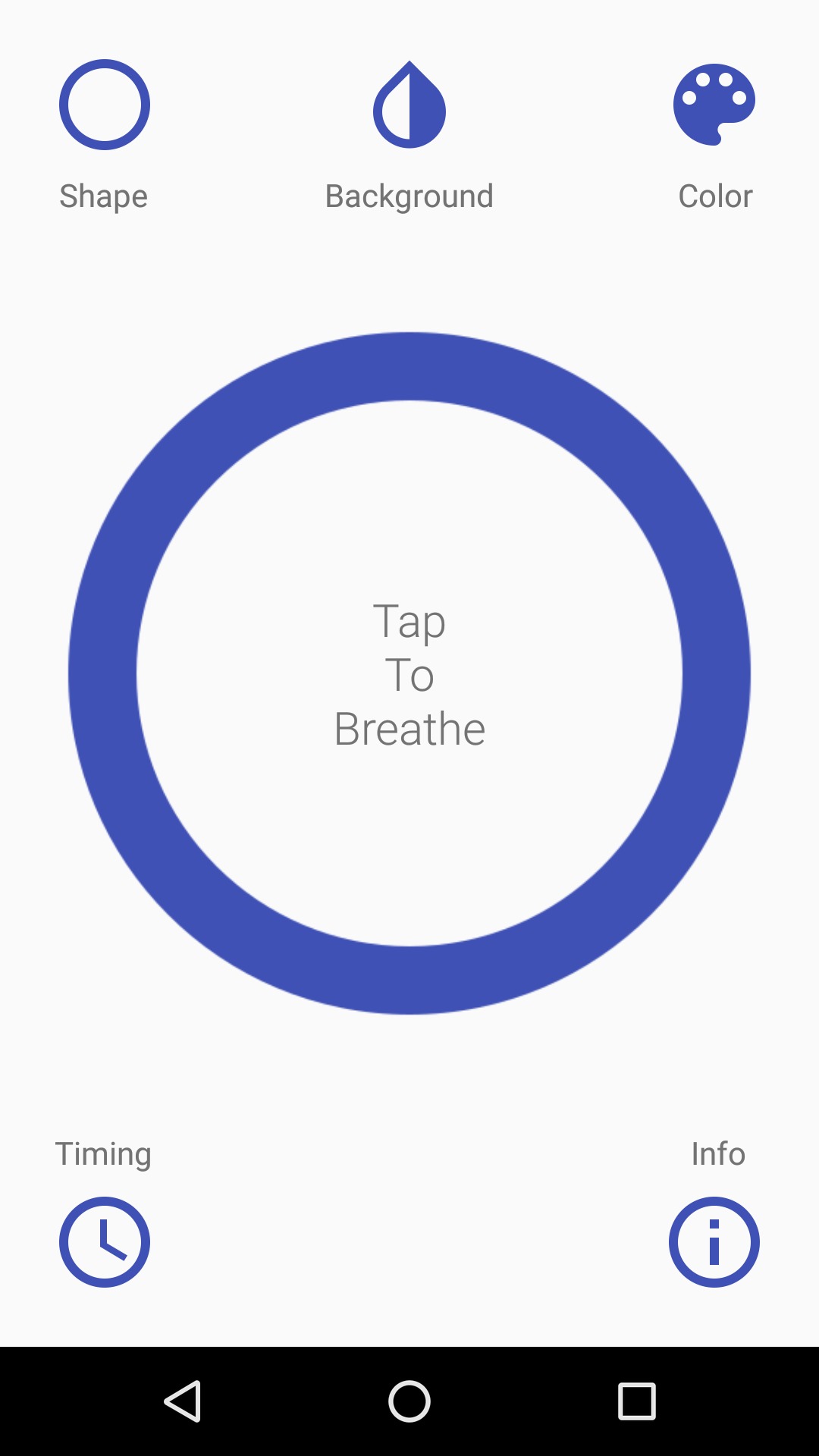 Breathwrk
With the help of this service, which contains exercises for the development of the respiratory system, you can acquire the skill to combat stress and anxiety. By performing simple tasks in the form of breathing exercises, you will be able to calm your body and balance the psycho-emotional background.
Here are exercises that allow you to get to know your body and learn to manage it during stressful and anxious situations. Practices and techniques for breathing exercises are accompanied by soothing music, vocal instructions, and vibration, which allows you to move on to other exercises in time.
There are also visuals in the app to enhance the workout process. Exercises collected in the app will help to calm down during stressful situations, improve your mood, get rid of anxiety and restlessness, and normalize sleep.
In the app, you can track the effectiveness of your workouts, as you will go through levels to discover new techniques after you successfully complete the exercises. Also, you will be able to use a breathing counter.
The app has a timer for breathing in and out. Extra features can be unlocked after you pay for a subscription.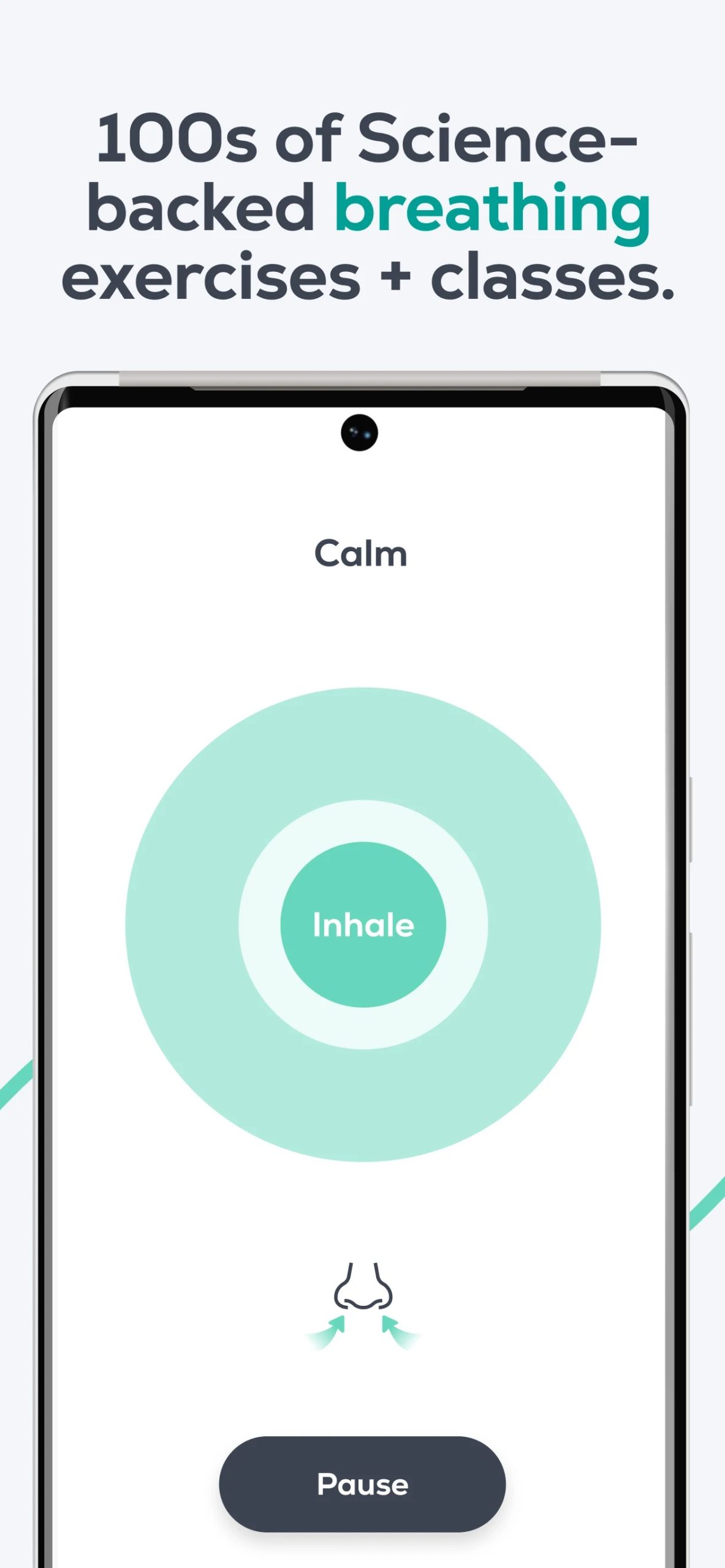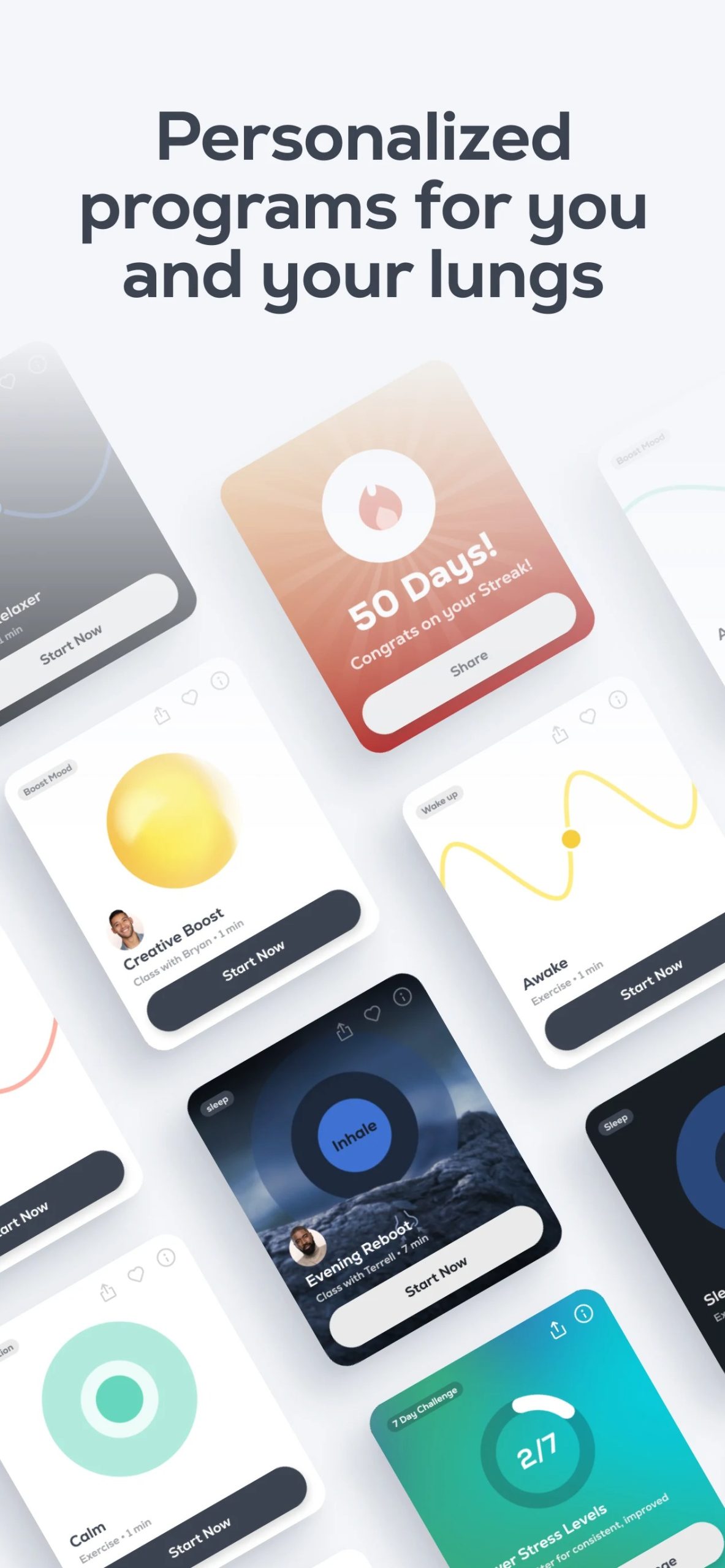 The Breathing App
This app is developed for people who want to control their heart rate. The main purpose is to slow down the rate of the heart. In a normal condition, our heart rate is approximately 10-15 times per minute. We need to calm down the heart rate to 5 or 7 times per minute.
This is called resonance. It can support our body by controlling the blood pressure and nervous system. Our body is full of uncontrollable systems. To reduce stress, we should calm down these systems.
Resonant breathing is a proven technique to relax and feel better after stressful events. After several times of using this app, you will get health benefits such as better sleeping, reducing stress, and improving resiliency.
Do you believe that one breathing technique can do so much? It is true. The main controller of our physical and emotional conditions if the nervous system.
The technique creates a balance between the two branches of our autonomic system. That is we feel better and more relaxed. Just spend several minutes to breathe with this app and you will be ok!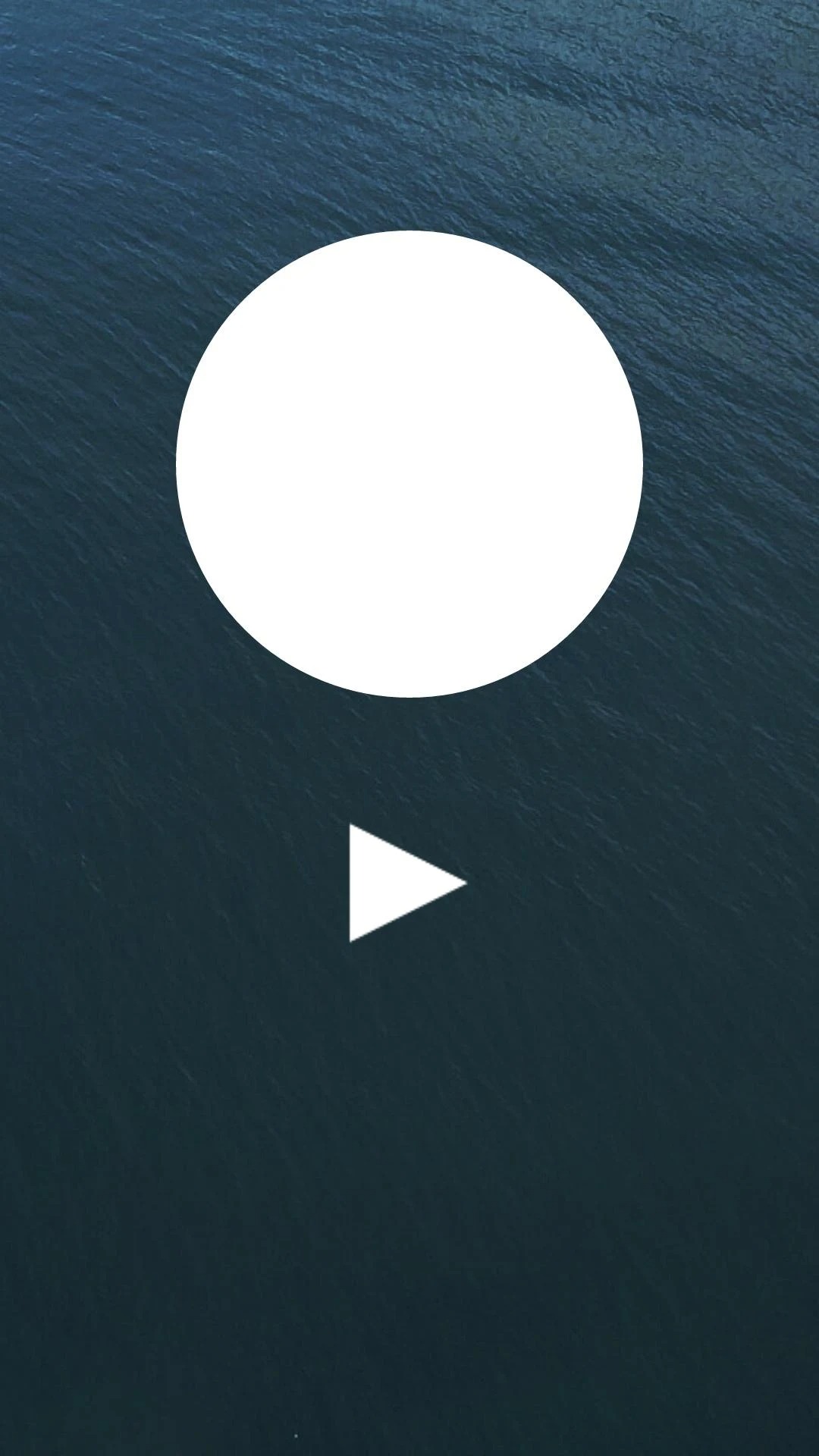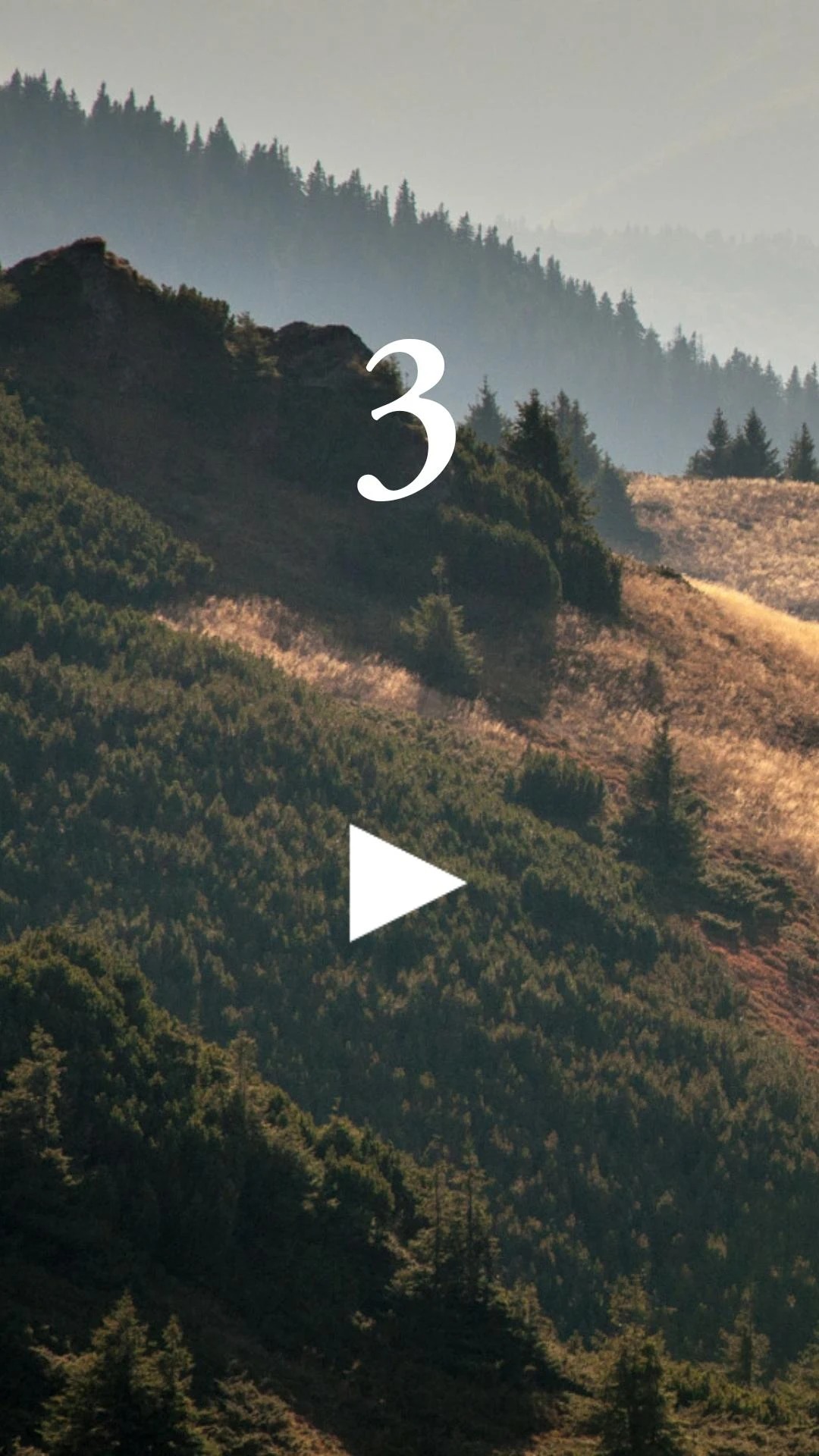 Breathe: relax & focus
In this app, users will be able to relieve stress and tension by doing exercises. Breathing exercises will normalize sleep, calm, and relieve irritability. In the app, you can take a breath-holding test to learn about your abilities. Users will also be able to do voice-guided breathing exercises.
Both female and male voices can be selected. A variety of sound effects will be available for users to help them relax and get the best out of their breathing exercises. Breathing progress will be presented in the form of simple and clear diagrams.
The app has no paid content, so the user gets access to all of its functionality. Additionally, in the service, you can set up notifications that will come to your smartphone and remind you of the need to perform exercises.
It is also possible to change the duration of exercises, depending on your own desires and preferences.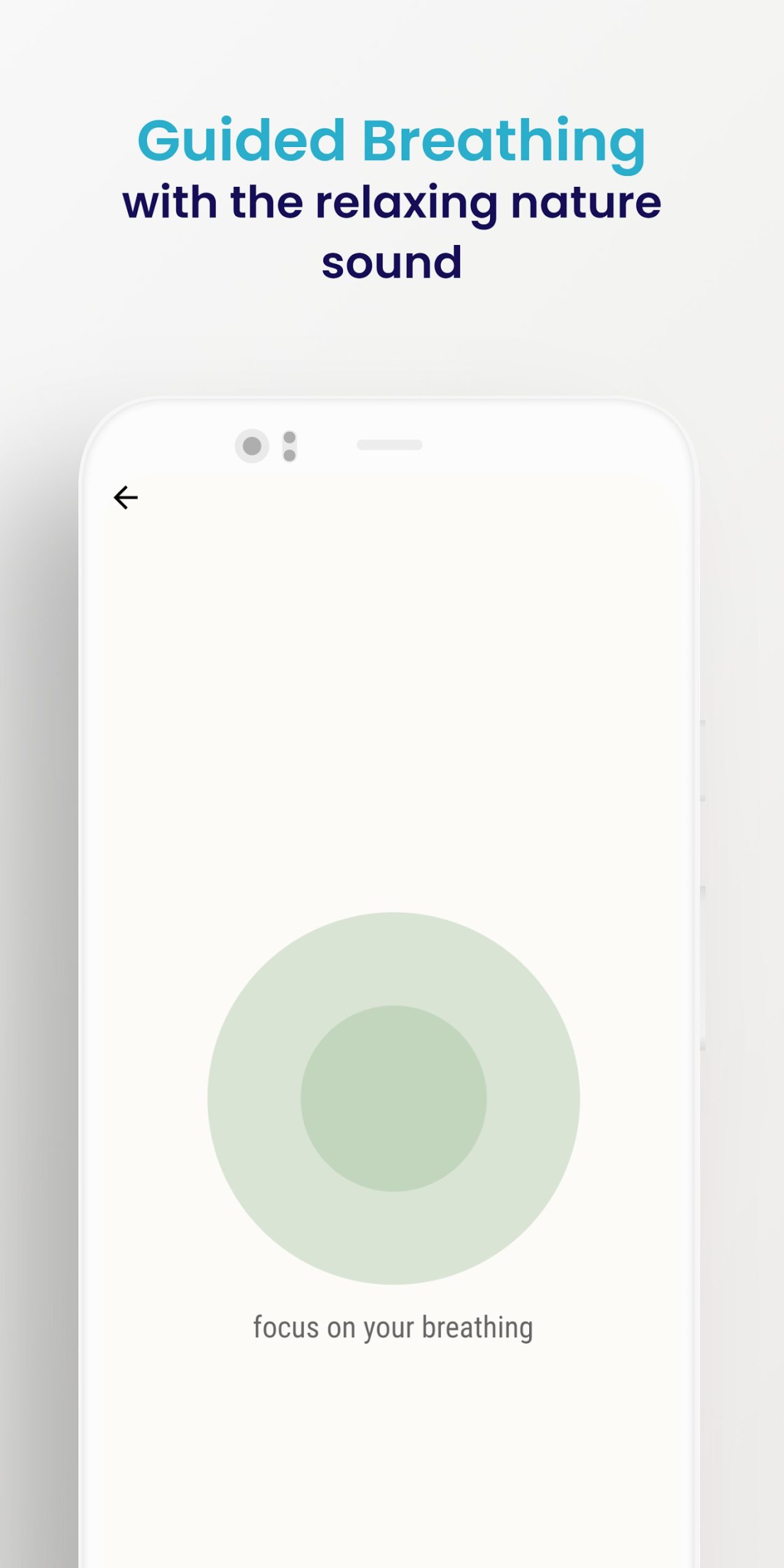 Breathe – Mindful Breathing App
It is really important to be focused when you are breathing. You should control inhale and exhale. If you breathe right you will get rid of stress and improve your mood. This app is developed to help people to relax.
Download it. Find a comfortable place to have a breathing session. Don't think about your problems, just focus on your breathing. Synchronize inhales and exhales with the app. You will feel better after several breathing sessions.
You will get stress relief, calmness, and a good mood. Start breathing exercises today if you want to have a happy and healthy future!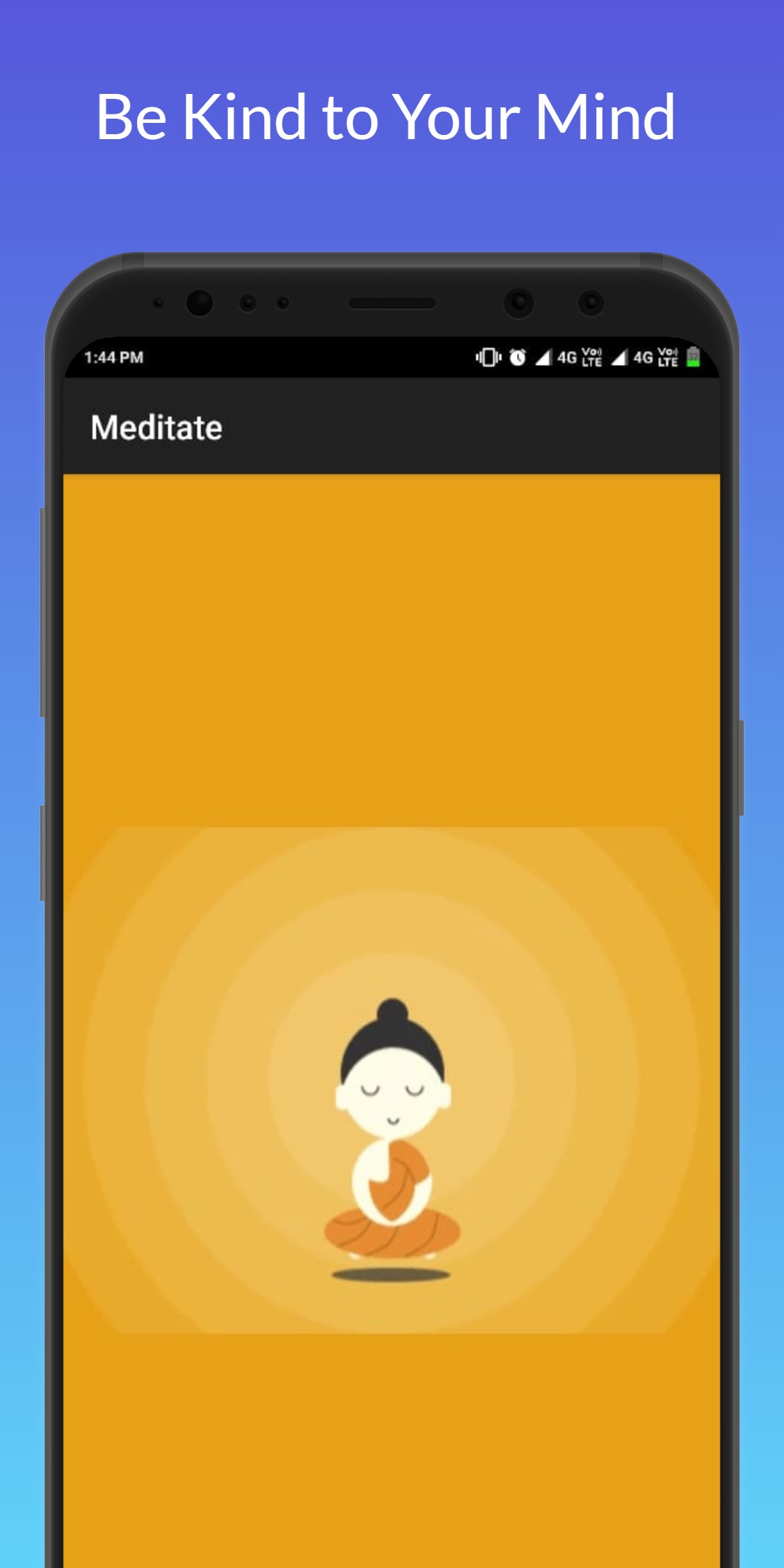 Kardia – Deep Breathing Relaxation
If you have trouble falling asleep, then this app is especially for you! You can get rid of this problem with some easy breathing exercises. Follow wonderful sounds and movements of the sphere. This app can help you to make harmony in your body.
You will get relaxing conditions, cardiac coherence, and a good mood. Set up a suitable breathing rate to make relaxation nice or you can choose a good quality sounds. Breathing exercises are free and effortless.
Everyone can breathe but we often take for granted. Don't underestimate this action. The right breath can heal many deceases. Your life depends on your breath.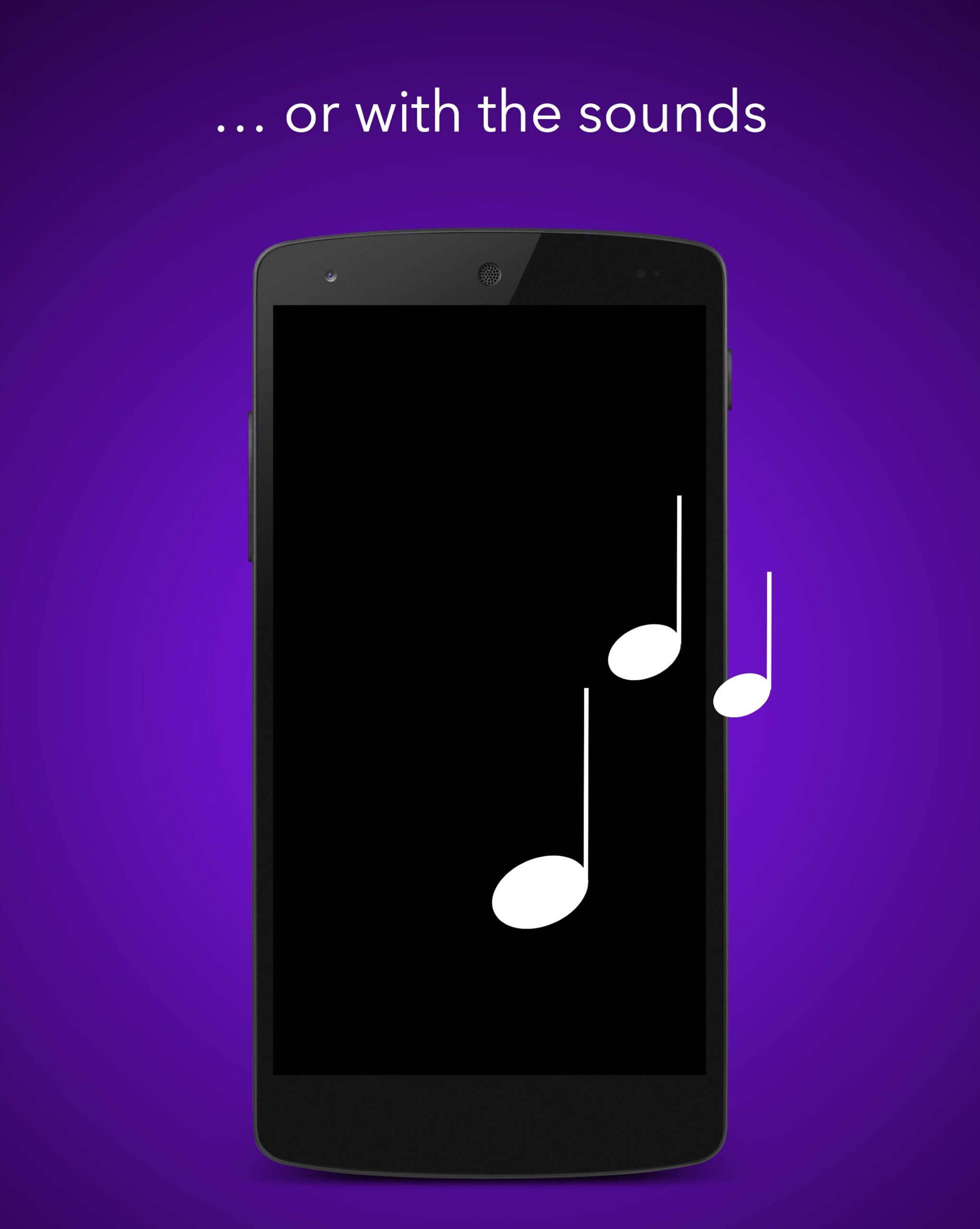 You may also like: 11 Best Drink Water Reminder Apps for Android & iOS
Yoga Club
The Yoga Club app is designed for at-home yoga and meditation practice. The utility includes videos and practice descriptions. There is information about the benefits of asanas, and a search with filters by purpose.
There are ready-made yoga classes in the app. They are available in video format, which you can watch through the built-in player. They show and explain the proper execution of asanas. It is possible to adjust the volume of the background music and voice separately.
You can learn the number of calories burned and the benefits of asanas. Search by tags: standing, sitting, standing and holding, face down, on your back, warming up, and others.
In the app, you need to be logged in through your Google account. Videos can be uploaded, tagged, or sent via social media to friends. A choice of background music is available: spring forest, mountain wind, summer rain, morning reveries, sea breeze, and others.
The app's lessons contain not only clips but also diagrams. A voice-over is provided a picture of the poses, and a timer for each one.
The utility provides a search for lessons by text query. There are filters for the duration of the lesson: from ten minutes to an hour and a half. You can find a lesson by situation or health condition.