Keeping track of all the things in the house by yourself is quite difficult. Yet, it is crucial to have information about each item so that you can get a full refund in certain situations. It will also help you to constantly check the availability of those items that need to be replenished regularly.
These best home inventory apps with barcode scanners for Android & iOS will be a great helper for every house or apartment owner. They will also help you keep your possessions safe if you are renting.
Keep all your belonings in safe with these best home security apps.
Sortly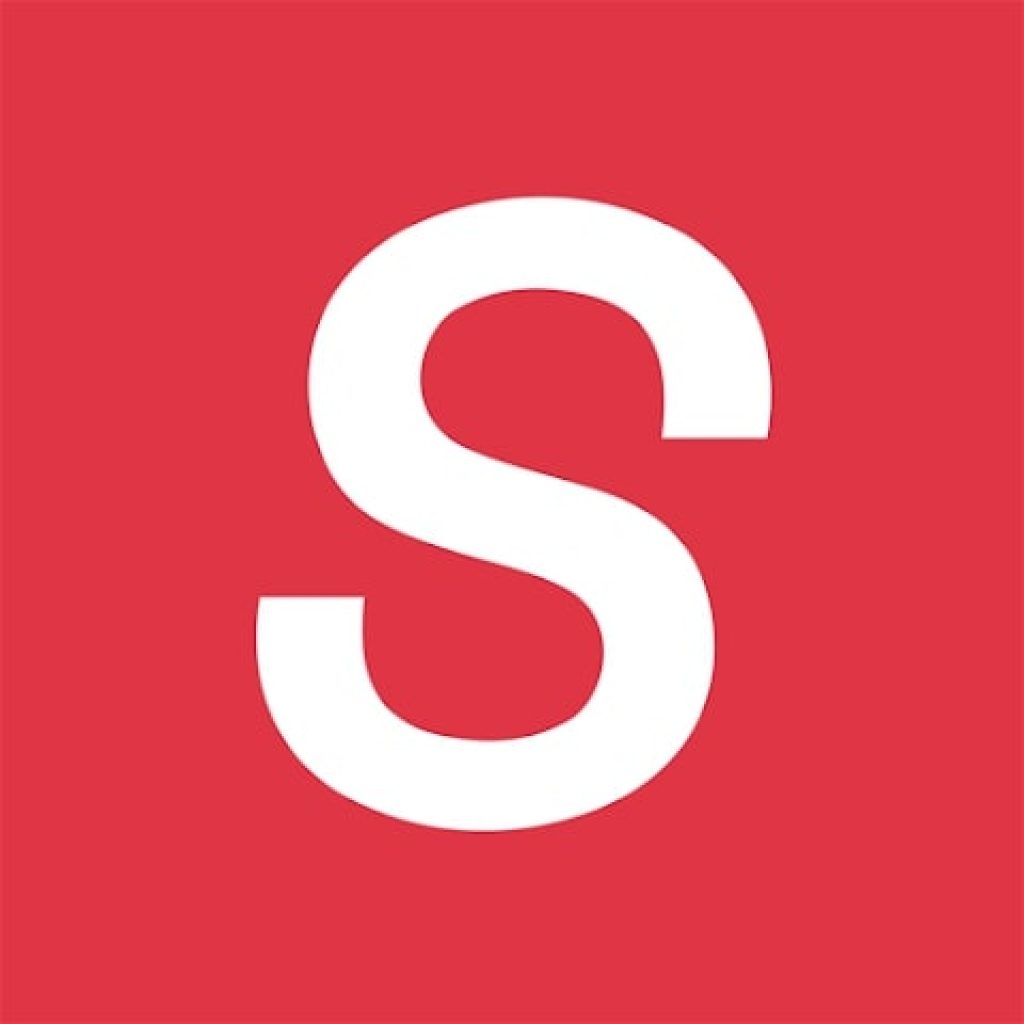 Sortly is a home inventory app, also suitable for business use. In it, you can view in detail where your inventory is and in what quantities.
A feature of Sortly is the simplicity of the interface, which you can understand immediately, without reading the manual.
Another advantage is that there is no time or device attached so you can track your inventory 24/7.
With a handy barcode and QR code scanner, you can sort all items into folders in just a few seconds. This feature also allows you to automate the process of entering all data.
What other features are there? The interface in the program is laconic, clear, and pleasant and also has a lot of customization, so the user will be stable and convenient.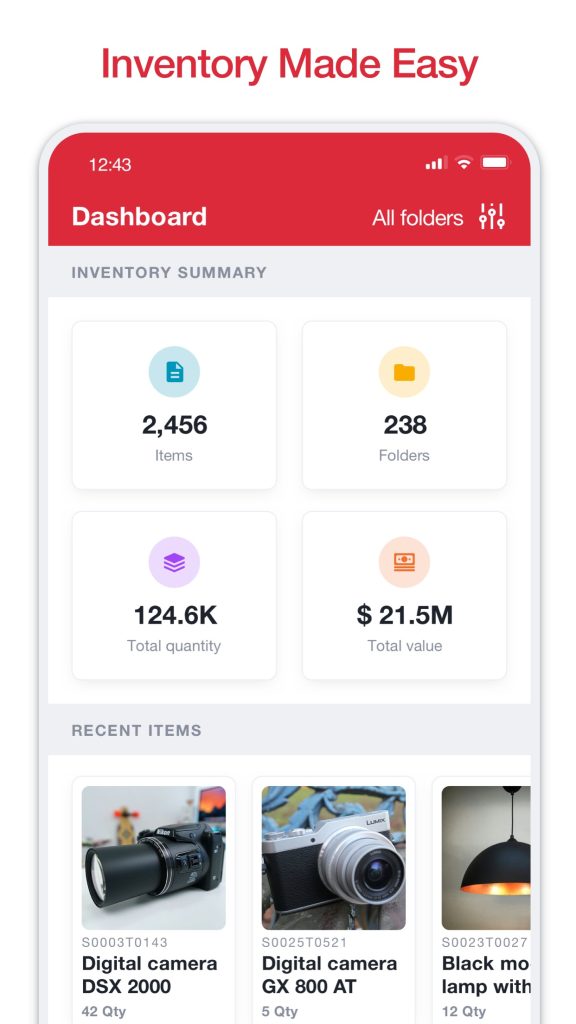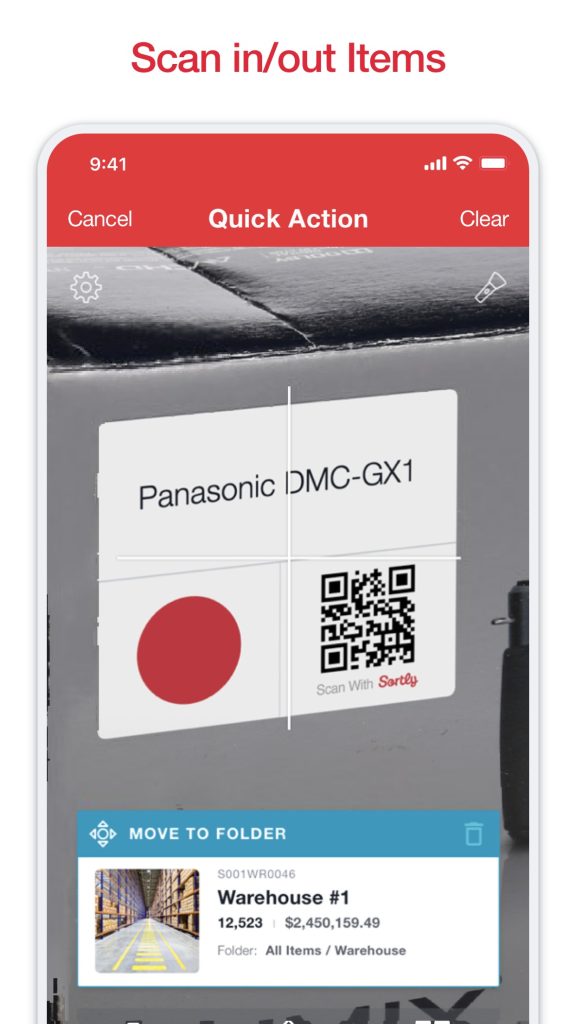 On the market this product came out quite a long time ago, so it managed to please many users. This is shown by the great ratings in the app stores of different platforms.


You may also like: 7 Free Home Library Management Apps For Android & iOS
Zoho Inventory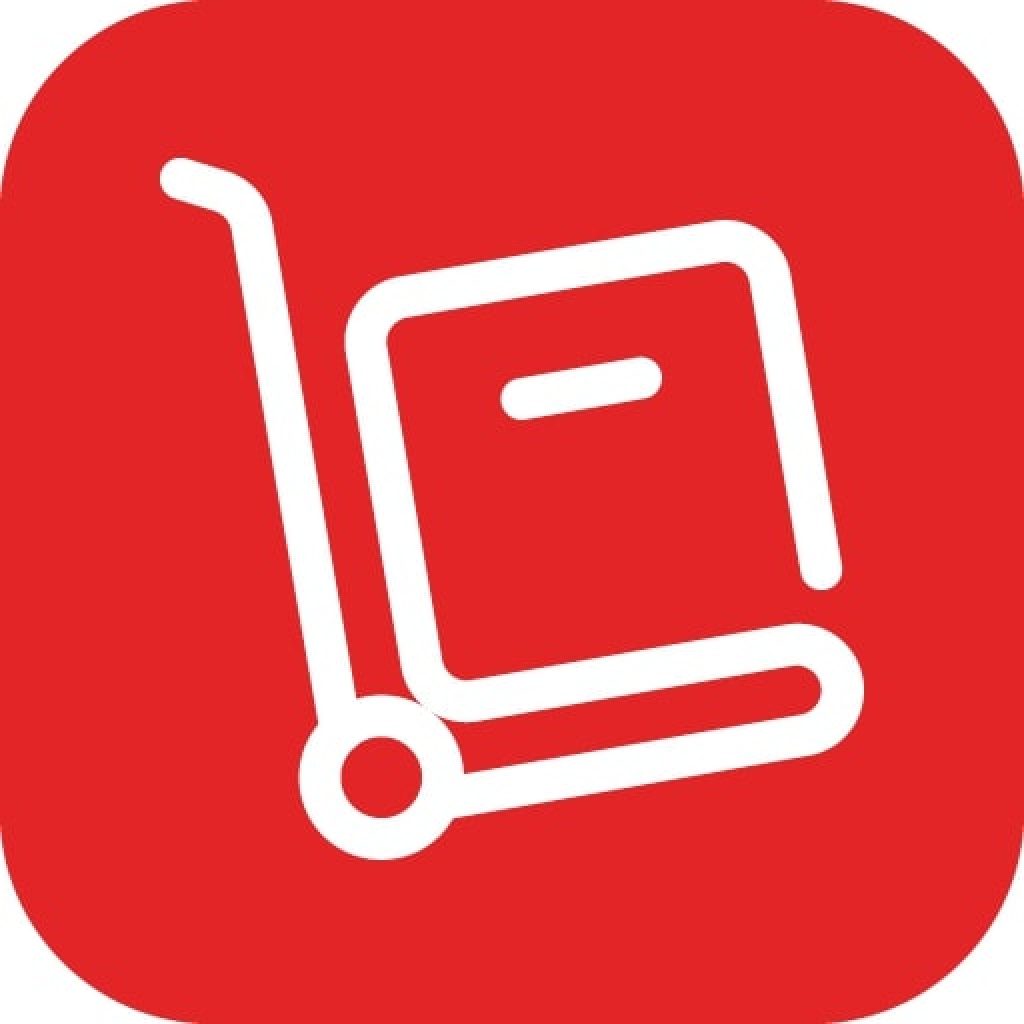 Zoho Inventory is a dedicated inventory management app. It is distinguished from its competitors by its variety of functions and excellent performance.
This service is used by more than fifty million users from all over the world, which speaks for its high quality. Right in the app, you can group your household items and make various lists.
Use the barcode scanner to quickly enter the right information about an item. You can also keep a report right in the app on the sale of items to multiple persons and one person. This feature comes in especially handy in business.
The convenience of Zoho Inventory is amazing and it meets all your needs. Its laconicism and simplicity of interface will definitely not let you get lost among the multitude of functions.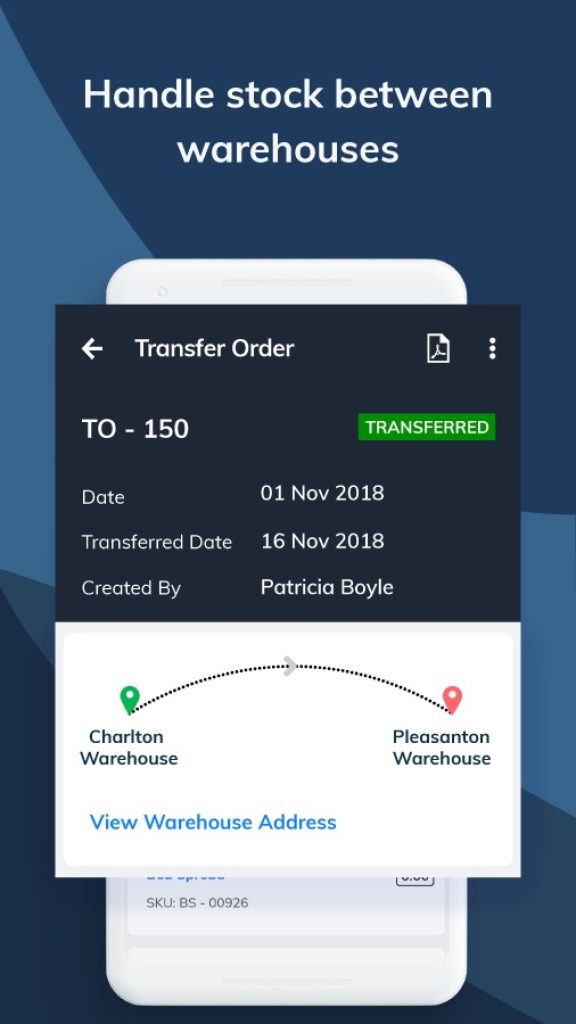 This program has been on the market for a long time, so it can boast of good reviews, nice assessments, and trust among so many people.


Smart Inventory System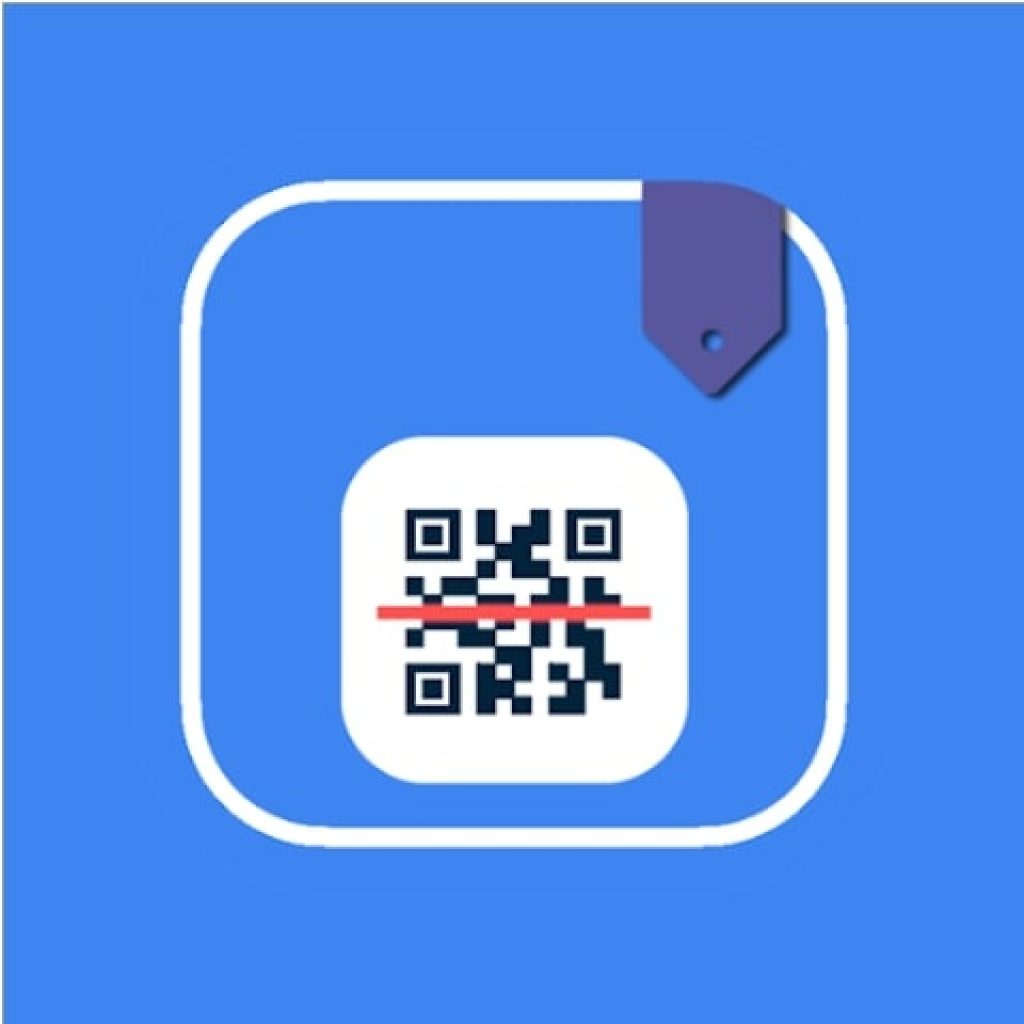 Smart Inventory is a great app for keeping track of things in your home. This program appeared on the market more than six years ago, so it has managed to collect a lot of rave reviews and excellent evaluations.
The app is easy to use and has a concise and pleasant interface, so you will not get lost. The app also pleases with its functionality, the whole local range of management of your home items is available here.
You can create groups of your belonings, dividing them, for example, by weight, price, and date of purchase. Make tags for them, which will be even more convenient.
Also available here is the ability to add more information about items. The amount of possible information is unlimited, so the convenience and customization are amazing.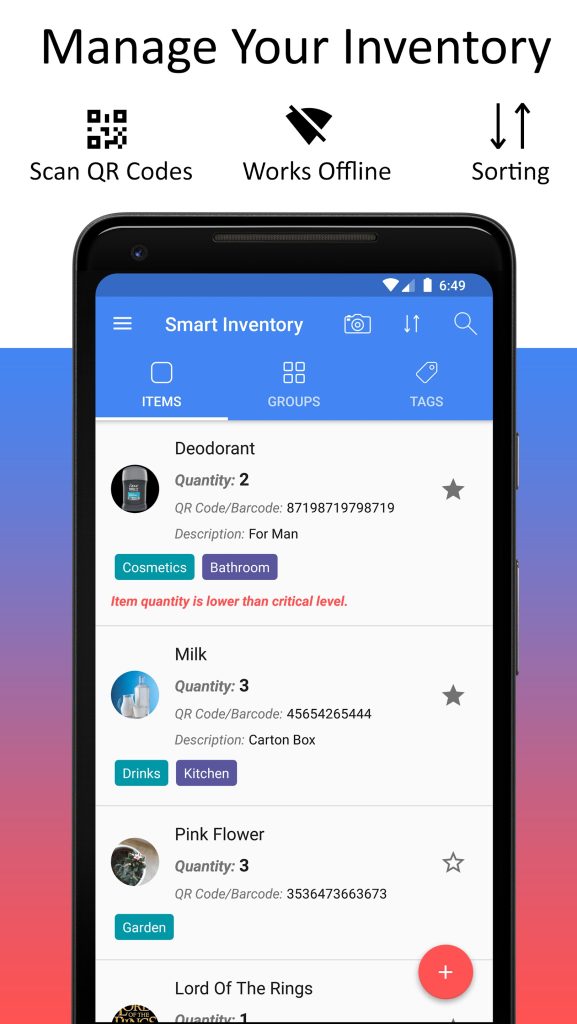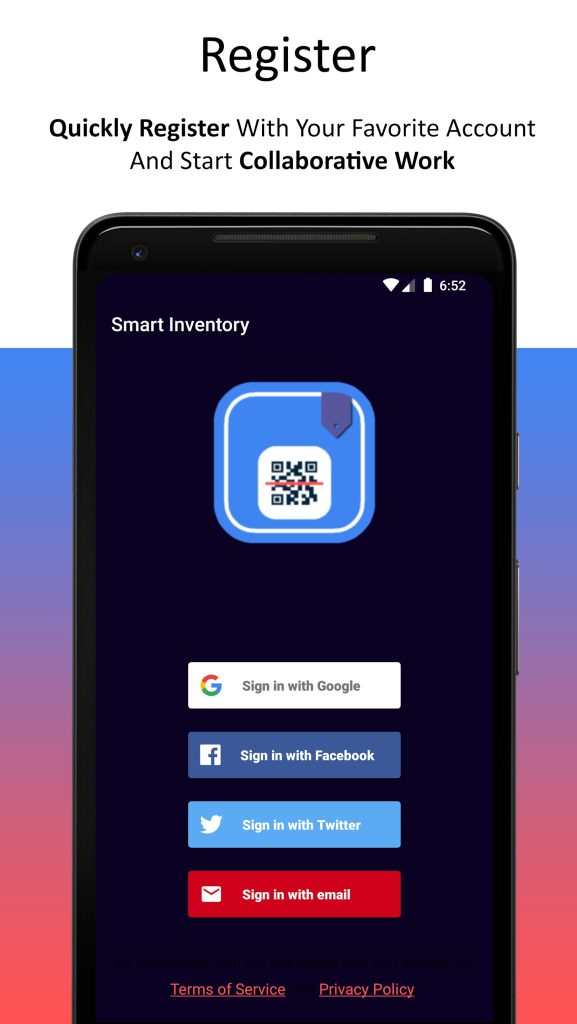 The program has support for several key cloud services. So you can easily share with your friends the information you need without too much trouble.

NAIC Home Inventory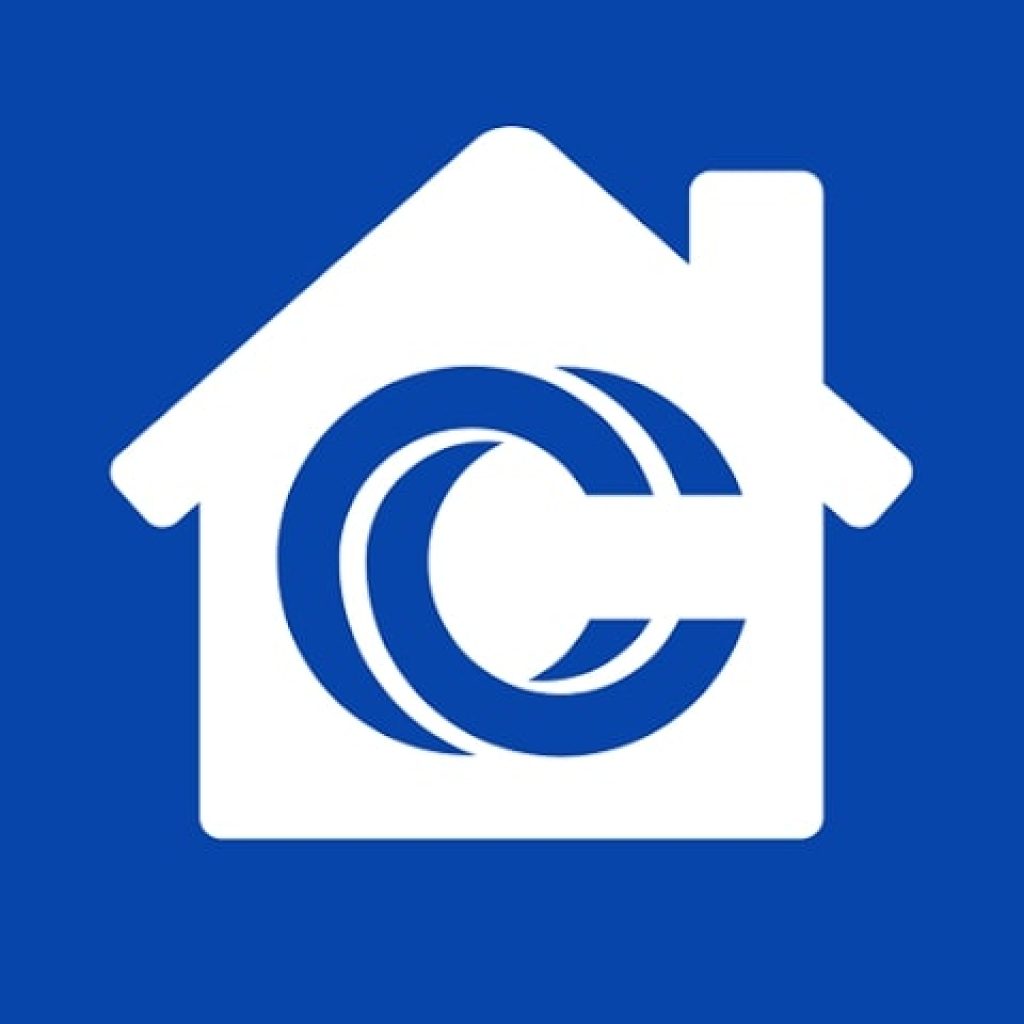 NAIC Home Inventory is an app for storing information about your possessions. It is especially useful for avoiding problems due to any disasters.
NAIC is an American organization that helps protect the public interest before the government. This way, your possessions will be well protected and in case of an accident, you can keep all your belongings.
You can categorize them by the rooms in your apartment or house. You can take photos of all your items and add them to the app. That way, you can later confirm the quality of your belongings and get a full refund.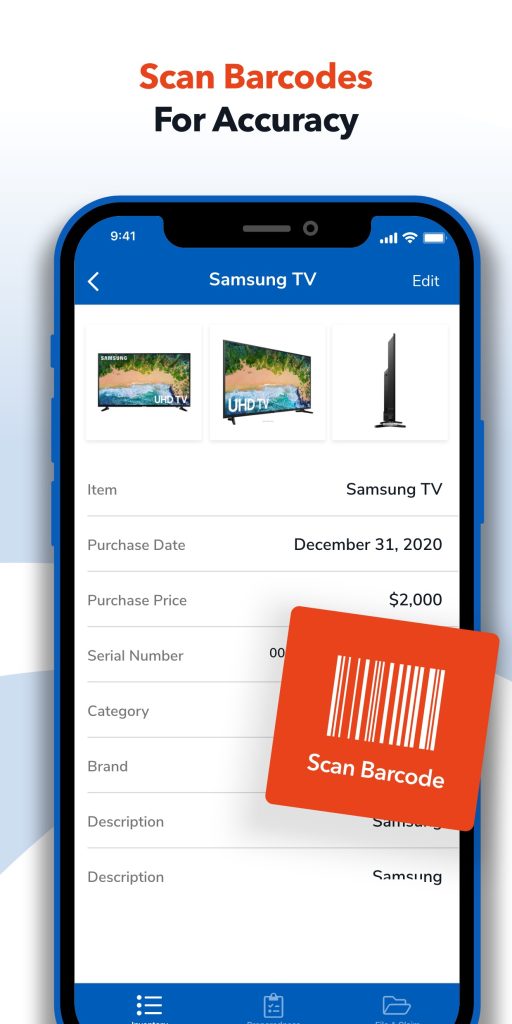 A barcode scanner is also available so that you can quickly enter all relevant information. Your entire list of items can be exported in any convenient format and sent to the right address.


You may also like: 5 Best Home Value Estimator Apps for Android & iOS
My Stuff Organizer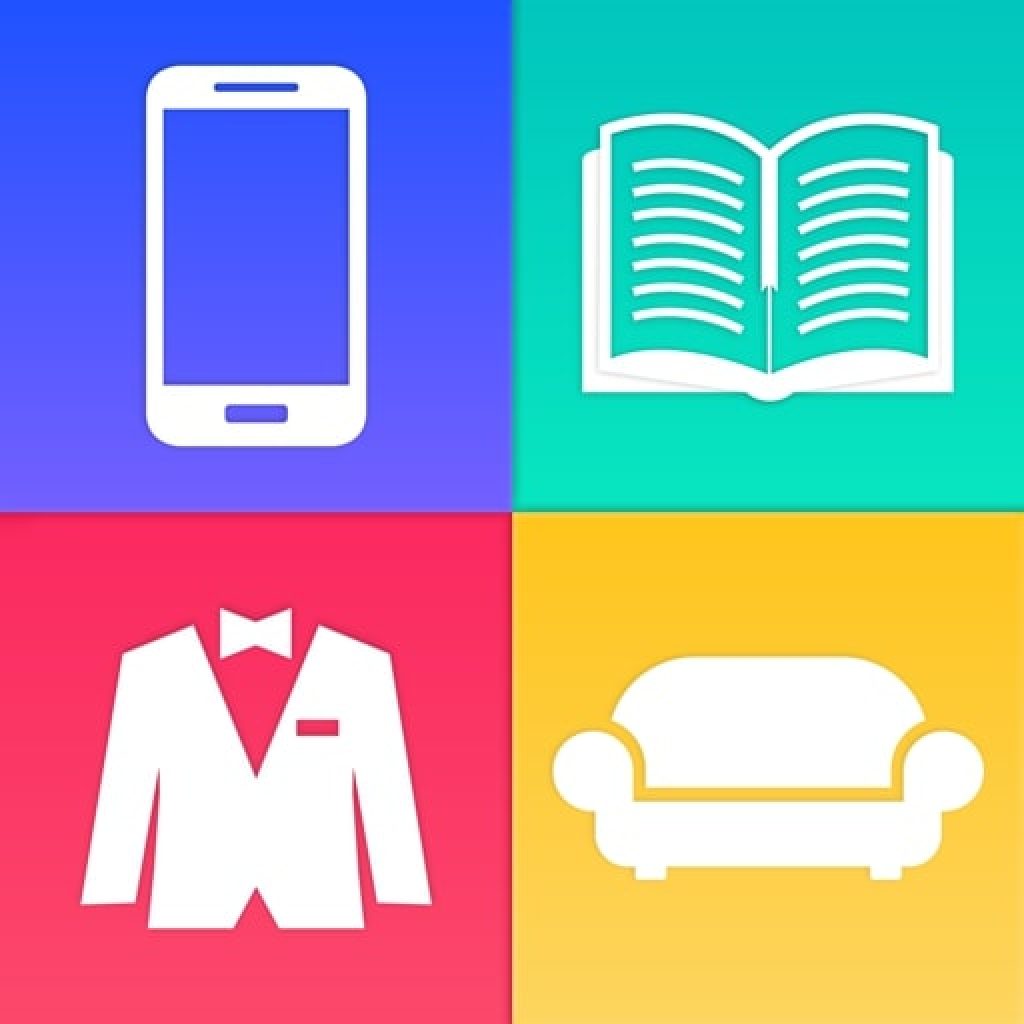 My Stuff Organizer is a program for keeping track of your home inventory. Unlike its competitors, it boasts a user-friendly and clear interface that you will master quickly.
Also, this app has a concise and discreet design and stable operation on all devices. My Stuff Manager guarantees you a user-friendly interface as well as a huge number of useful features.
A barcode scanner is available for convenience, so you can quickly add all necessary data.
If your item does not have such a code, you can create one yourself right in the app. So, all the information you entered manually can be compressed into one small code.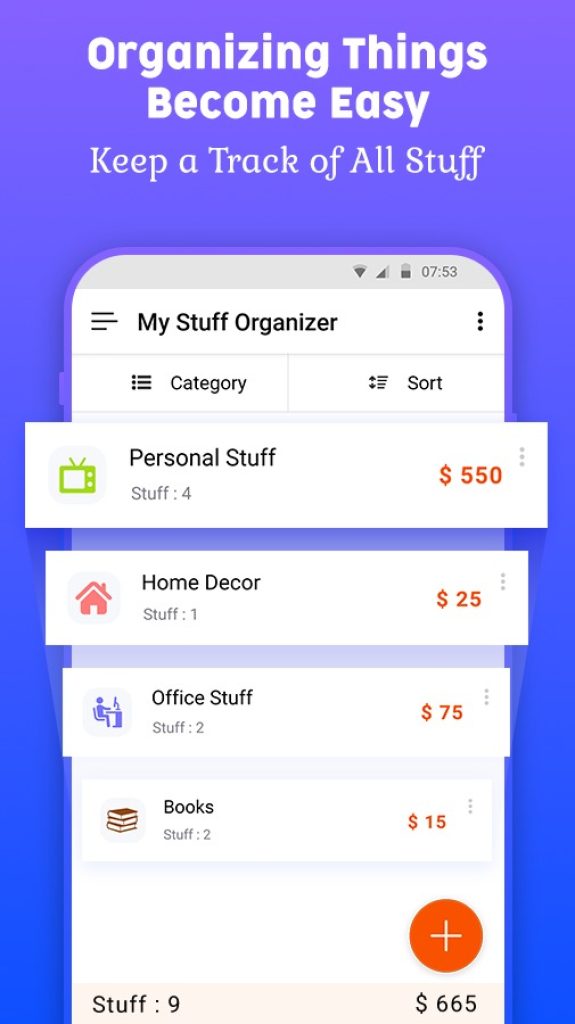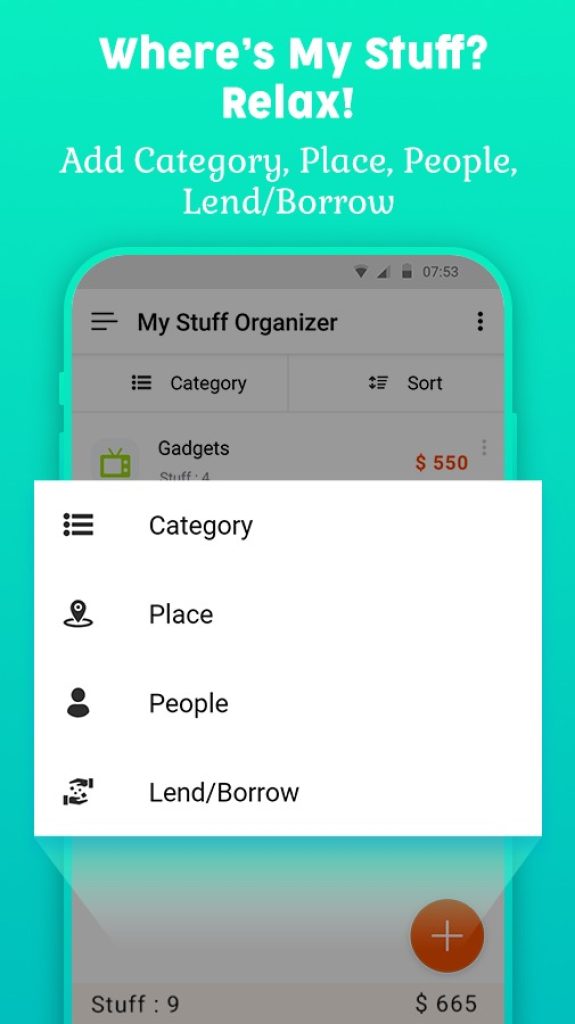 Things can be categorized, you can quickly make and download a backup, and you can put a tag on the thing. You can also add their value to all items.


BoxHero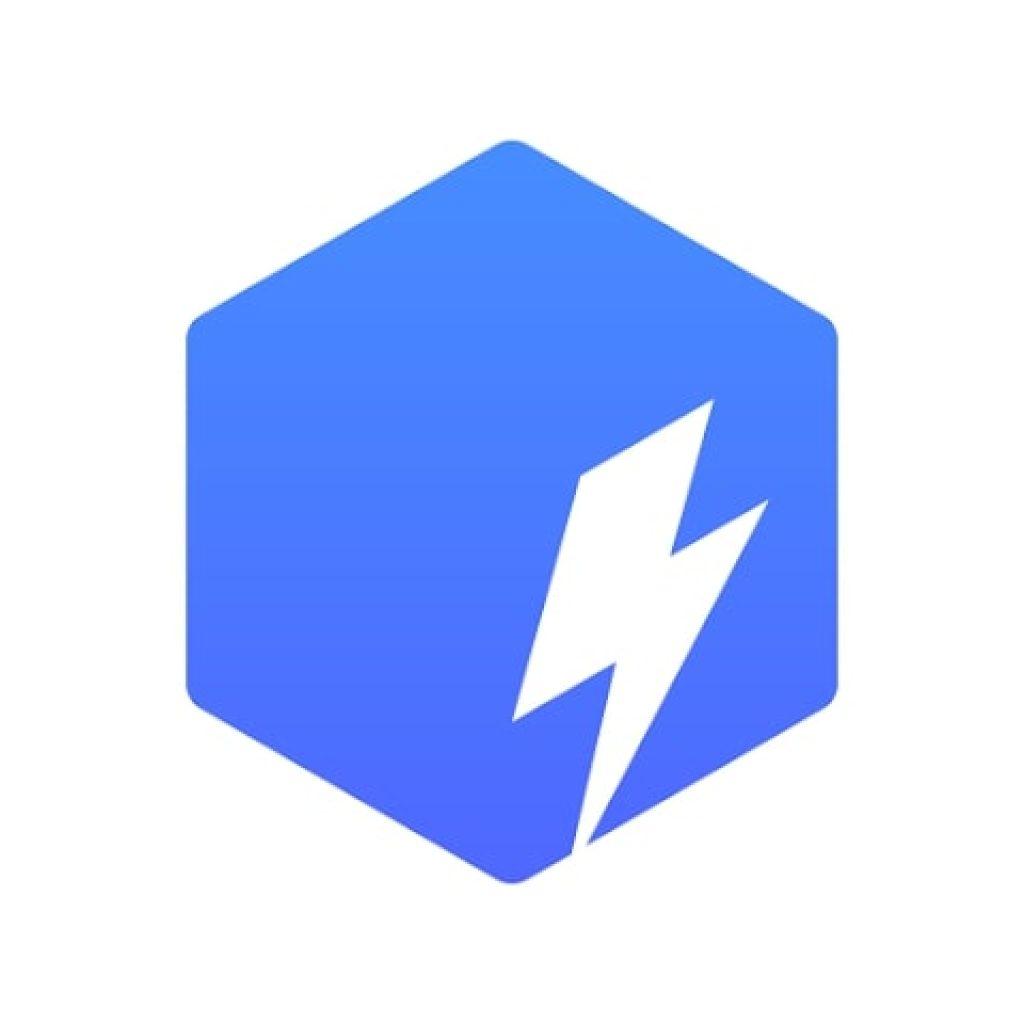 BoxHero is an app for tracking and controlling all the things in your home. The program boasts a wide range of features that many competitors do not have.
Fast and fully transparent transactions, with a full description of the process, will delight you. Right from the app, you can scan a barcode to manage the items you have.
Registering items here is absolutely easy. Immediately after registration, you can categorize all your items by type, description, quantity, and so on. Also, you can type labels right in the app.
The app generates the barcode itself and makes it into a customizable label. Convenient barcode printing will make your life easier. Without leaving the app, you can completely customize your label, and generate it in QR-code format.
There is a tab "history" in the program, where you can trace the whole history of your things, written down to the smallest details.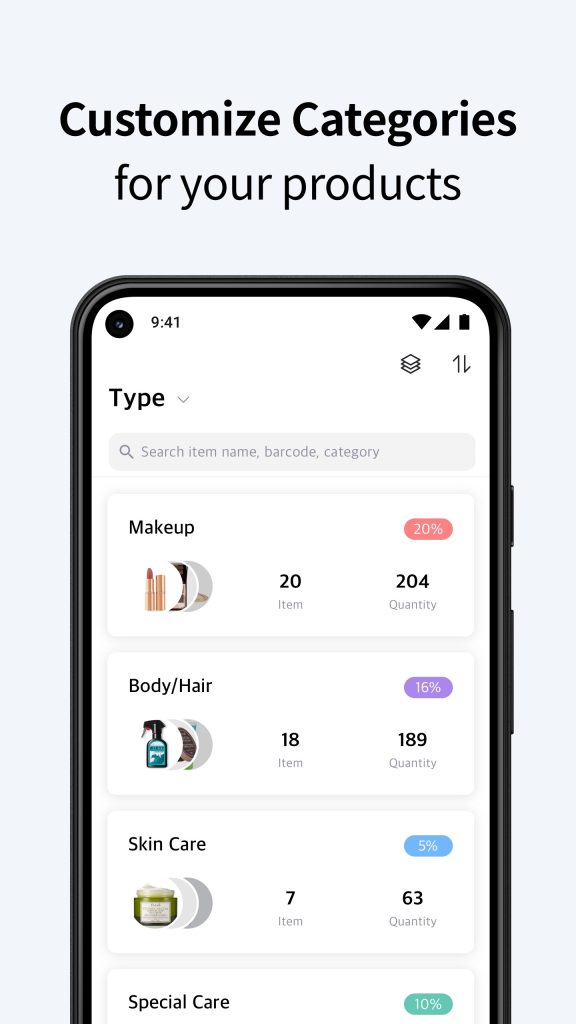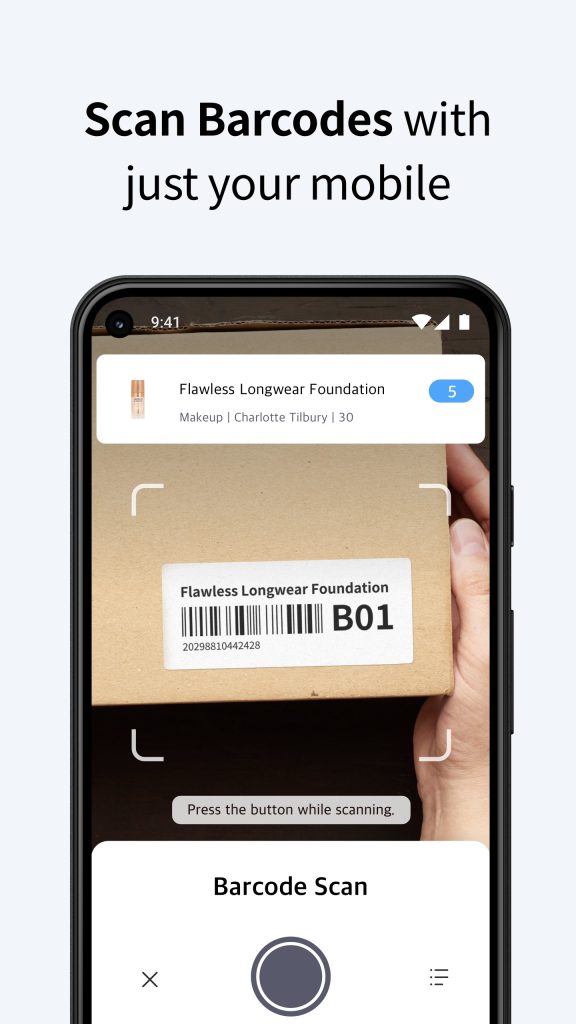 The app has been on the market for a long time and that's why it boasts a great number of satisfied users and positive reviews.


You may also like: 9 Best home assistant apps for Android & iOS
Inventory Stock Tracker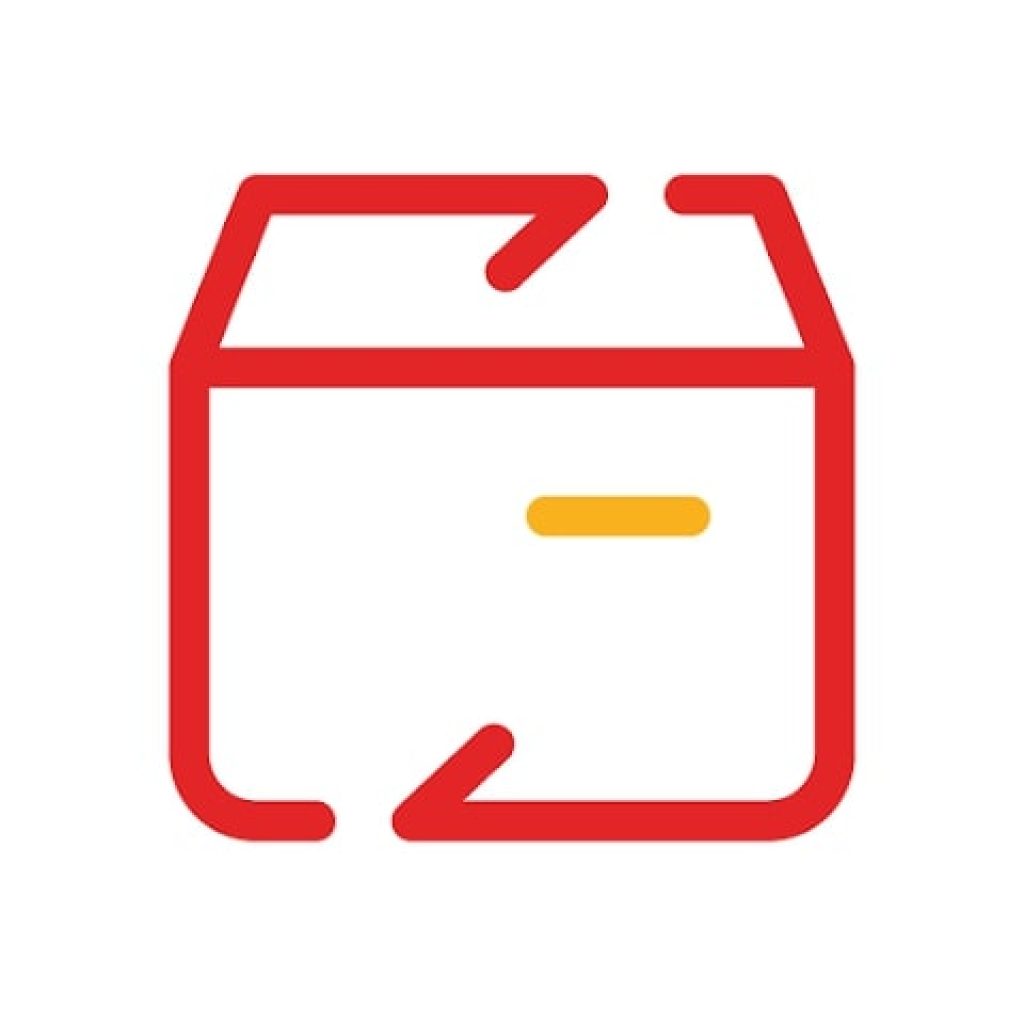 Inventory Stock Tracker is a handy program for keeping track of all your belongings in the house, so you can be sure of keeping them safe.
The program is completely free, so tracking becomes more enjoyable. Right away in the app is the ability to track inventory levels and log them. You get an alert when an item that needs to be renewed regularly runs out.
Simple, yet as informative as possible, reports help you keep track of the item more accurately.
One of the most important advantages is that the program is completely free. The app can also work offline, so you can make changes without an internet connection.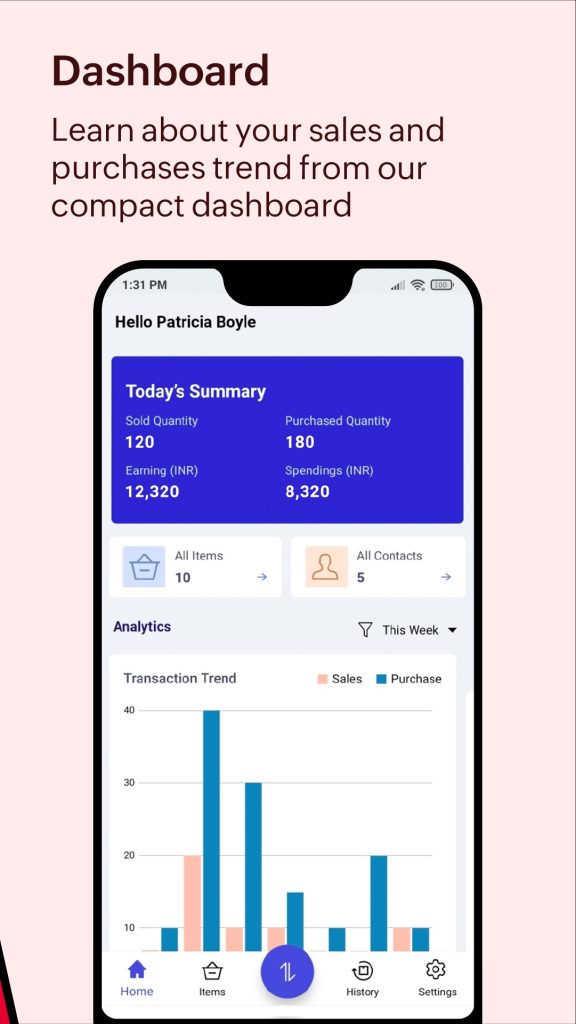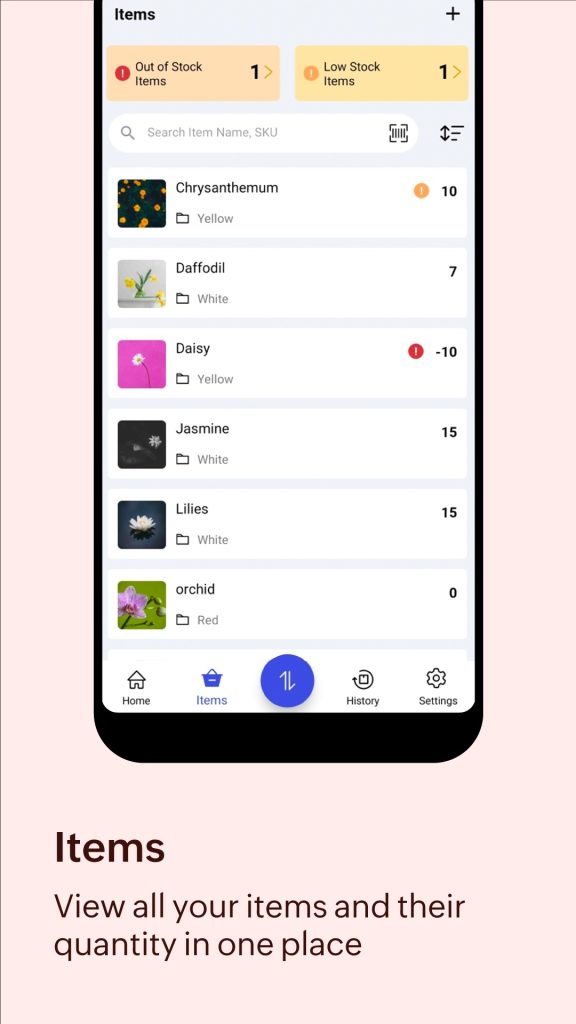 You can also add extra protection – app lock, which increases the security of your data. Fee ongoing support will help you in solving problems, or difficulties with the functionality.