Christmas is one of the most magical holidays of the year for adults and children alike. November is the beginning of the hustle and bustle with presents, decorations, parties, and other obligatory holiday paraphernalia. You may use one of the 11 Best Christmas Countdown Apps for Android & iOS to know how much time is left until Christmas.
This is especially true for those who have children – after all, you need to do everything so that the child feels like a fairy tale hero.
Please your child can be more than just a gift left under the tree on Christmas Eve. The lack of any feedback from Santa Claus can be upsetting to your baby, younger brother, or sister.
The feeling of celebration and magic will appear when you write a letter to Santa and receive his reply. The most original way to congratulate your child would be a video call from the real Santa Claus – so he will see that this magical Grandpa is real.
Make your child's holiday unforgettable, with 7 Best Santa Video Call Simulation Apps for Android & iOS.
Video Call Santa – Simulated Video Call from Santa by Dualverse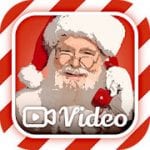 Video Call Santa is the most popular Santa Claus simulator among mobile applications. There are a large number of different greetings that can be read out to your children during the video call.
You can contact Santa at any time convenient for you – or you can set a specific time for the incoming call. It will be a timer of some sort, and the scheduled call will go out exactly when it's needed.
The call in Video Call Santa, as you understand, can be both outgoing and incoming. You will need to select this option before you set other options.
In Video Call Santa, you can also choose which Santa will be greeting your child – he can be American or British. To select the greeting itself, you will need to view 33 different pre-recorded calls, which are an imitation of a conversation between Santa Claus and a child.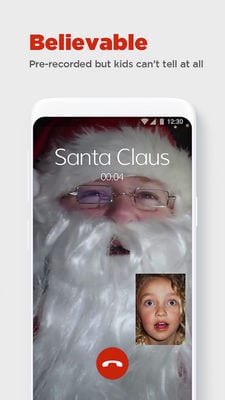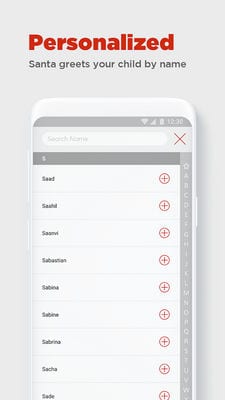 You may also like: 7 Free Christmas song apps for Android & iOS
Real Video Call Santa by Kappsmart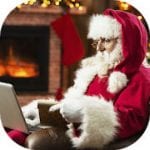 There are applications that offer you a personalized greeting from Santa Claus. Unfortunately, such a call will not happen in real-time, but you can organize a personalized greeting for your child.
This application will give your child not only a feeling of Christmas and celebration but also a real feeling of his uniqueness – because Santa will congratulate him personally!
The whole system is arranged quite simply. You create an appeal on behalf of your child – you record a video with it and upload it to Real Video Call Santa. Santa Claus will watch the resulting video and send you a response to it.
You can record the video in English or French, and Santa will respond to you in that language. The greeting will be sent to your device within 24 hours and you will receive a push notification right away. You can also let your child know how well he or she did last year.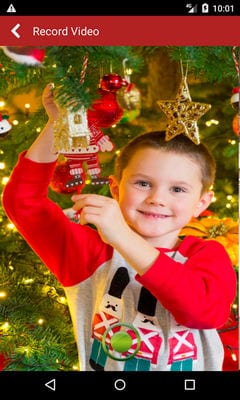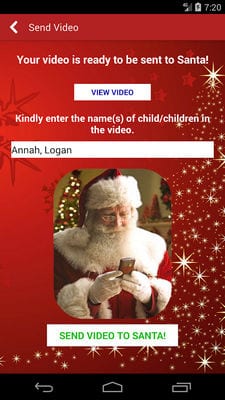 Speak to Santa™ – Video Call Santa (Simulated) by North Pole Command Centre Limited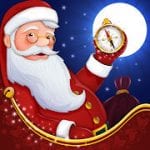 How well behaved has your child been during the year? If their behavior is really good and you want to make them happy, install the Speak to Santa app on your smartphone.
It will simulate a video call with Santa so your little one can talk to him. Especially since you can perfectly personalize the whole call, making it look like a real magical character decided to call you.
Speak to Santa will ask you for some information about your child so that Santa can give your baby the feeling that he knows everything about him. You will need to enter the child's name, age, and month of birth.
You can also add other information, such as favorite sports or even behavior this year. Speak to Santa will add all this information to the greeting and simulate a call.
Also, if you want your baby to behave well, you can add this point to the greeting – so Santa will give him tips for getting on the "Nice Kids List".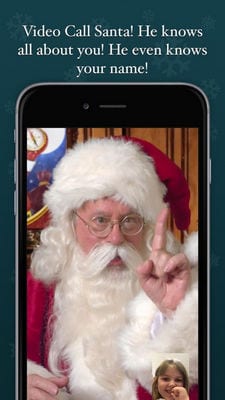 You may also like: 11 Best Christmas Frame Apps for Android & iOS
Personalized Call from Santa (Simulated) by www.PackageFromSanta.com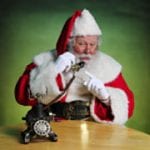 Imagine how excited your child will be when they get the chance to talk to Santa in person. The Personalized Call from Santa app is one of the easiest ways to make this Christmas special – you don't need to put a lot of effort into it.
Regardless of your child's behavior throughout the year, Santa will be able to find the right words to cheer him up, scold him or praise him for his progress.
To make sure everything goes according to plan, Personalized Call from Santa prompts you to choose a date and time for the call. At that time, Santa will be sure to call your smartphone, and all you have to do is get your child on the phone.
In this greeting, it will be possible to praise him for his achievements in the past year, mention some personalized wishes, and much more. On Christmas Eve, you won't need to hire a special person to congratulate your child – everything can be done with your phone.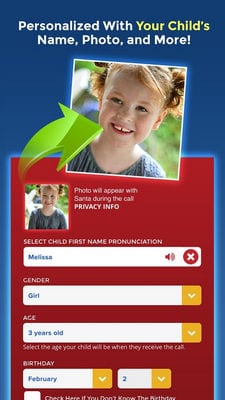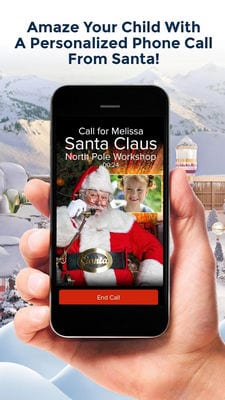 Fake Santa Claus Video Calling Simulator by Gracie AppsLab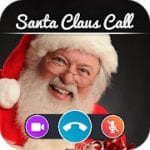 It's easy to convince very young children that they're talking to Santa. For example, by using the Fake Santa Claus Video Calling Simulator app. It is designed to give children the Christmas mood, the joy of gifts and greetings.
With it you can surprise your children with an unexpected and pleasant call from Santa, in which he will personally congratulate them on the holiday and wish them a Merry Christmas, Happy New Year, and Happy Winter Holidays.
In order to create a greeting, you can ask your children in advance to write a letter to Santa directly in the app. After that, you'll know what they want for Christmas as gifts and you can organize a call.
To do this, you will need to select a picture of Santa on the screen saver of the call, so that the picture will be open throughout the conversation. You can also set a special timer and schedule a greeting at a certain time – for example, on Christmas morning or the day before.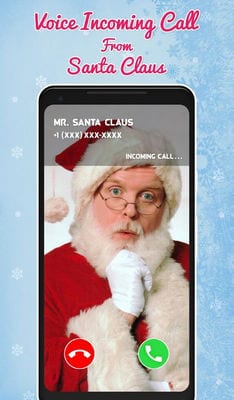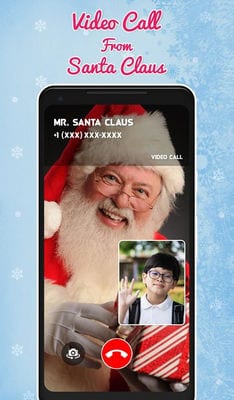 Santa Video Call by Thanh Dat Nguyen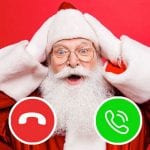 In today's modern age, Santa Claus is also keeping up with technology. That's how you can explain to your child why Santa decided to contact him with a smartphone and a video call.
The Santa Video Call application offers you to praise your child and congratulate him with an interesting communication with Santa, and you will see how much happiness it will bring your child. Of course, this call will not be real, but your child will not even suspect anything.
Santa Video Call offers you to talk to your child about his behavior over the past year (for example, that he got on the list of nice kids), as well as to find out what gift he wants to get.
Such a call is better to make some time before the holiday, so you have time to buy or find the desired gift. Santa Video Call also allows you to simulate text messages from Santa. The app itself gives you access by subscription, but it has a trial period, after which the subscription is extended automatically.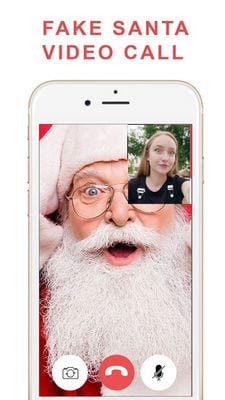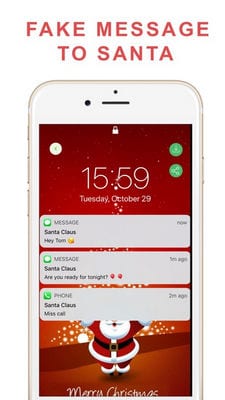 You may also like: 11 Free Christmas Wallpaper Apps for Android & iOS
Santa Call You : Live Santa Video Call Prank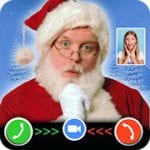 Talking to the magical Santa is now easy for you. Tell your child that this year Santa will congratulate him personally for his good behavior and achievements – believe me, this is a congratulation that your child will remember for a long time.
The Santa Call You app will allow you to simulate such a call, and your child will not understand that this is just a simulation. The call will really look like a real one!
For Santa to call your smartphone, you need to launch the application and set the exact time. At that time, a call alert will appear on your screen – almost like a real call!
All you have to do is accept the call and get your child to talk to Santa. The application also has a Christmas wallpaper for smartphones, ringtones, and songs that enhance the Christmas mood and the anticipation of winter miracles.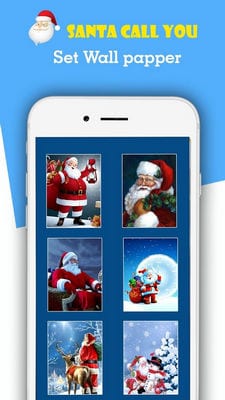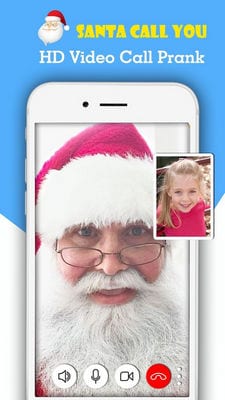 Remember yourself as a child: we are sure that you also wanted to communicate with Santa Claus, or at least see him. Perhaps you can make your child's or brother's dream come true so that they will remember this Christmas for the rest of their lives.
Chatting with Santa is great for Christmas Eve, just before the gift-giving. It can also be traditionally done after the child puts down cookies and milk as a treat for Santa before going to bed – it will look like he immediately responded to the child's actions.
We hope that our selection of applications will help you to please your little ones at Christmas.