A voice assistant is a service based on artificial intelligence that recognizes human speech. The voice search apps can respond to voice commands with a variety of actions: buy cinema tickets, make a shopping list, tell you the weather, and even make coffee!
Moreover, if you like voice control then we also recommend you check the voice reminder apps.
Google Assistant
It's the first assistant for Android users.

The Assistant is integrated into the company's ecosystem and equipped with artificial intelligence, so it handles tasks like "hey, remind me to turn off the gas cooker in 10 minutes" in no time at all.

It easily navigates to a restaurant, orders cinema tickets, operates a smart hoover, and knows who the Joker is. The assistant is able to distinguish between up to six voices, which is useful if several people are using the device at once.

The virtual assistant is able not only to answer difficult questions but also to understand their meaning, for example, "Best romantic movie?", Google Assistant continues to evolve and this cannot fail to please.
The developers have optimized the app perfectly so that it is supported even by mobile phones with older versions of the Android operating system.
The users like the app because of its security. They choose what information they want to share with Google Assistant. The app does not transfer personal data without the user's permission. Each user can delete a conversation with an Assistant at any time.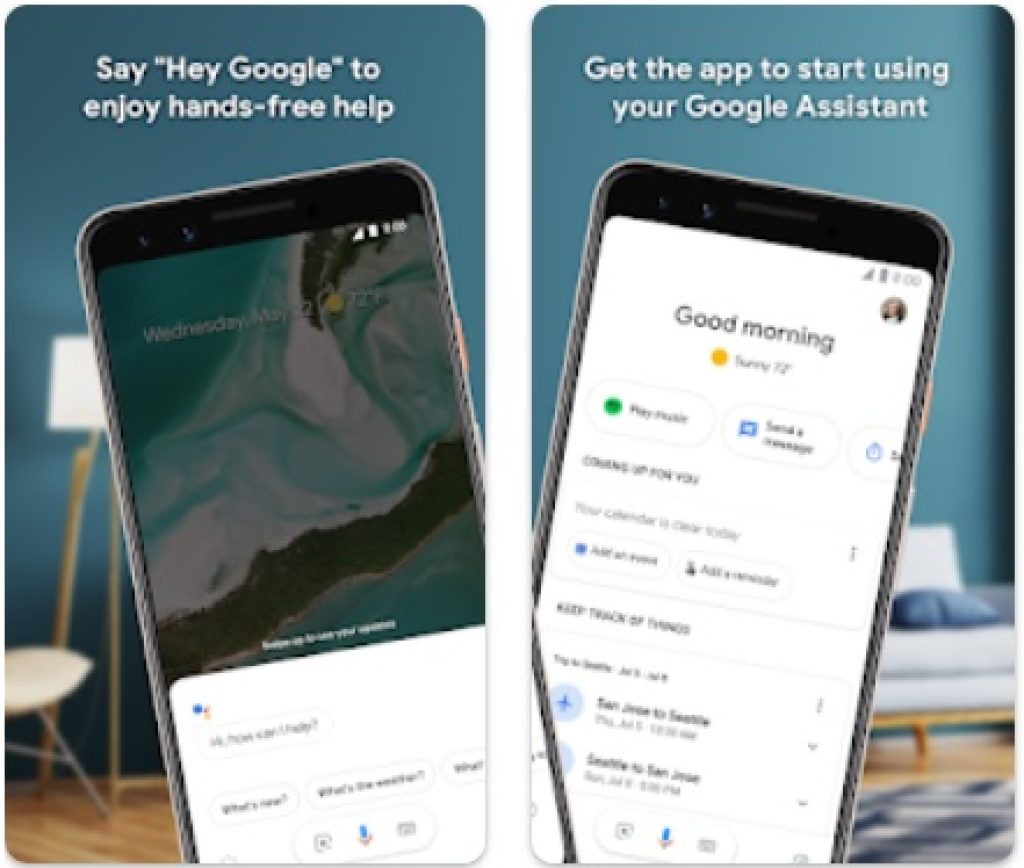 You may also like: 10 Free voicemail apps for Android & iOS
Voice Search
Another super convenient app for Android users. The app is easy to use: even a child can understand it. With voice search, users can find what they're looking for on the web faster and easier.

Additionally, the app allows the user to work inside the phone without going online. It has commands such as starting an alarm, writing a note, or calling a contact.
And don't worry about the language barrier: Voice Search is known to be supporting more than 20 languages.
The program has a powerful engine for instant and accurate voice recognition. With its help, the user performs a quick search for information without even touching the phone.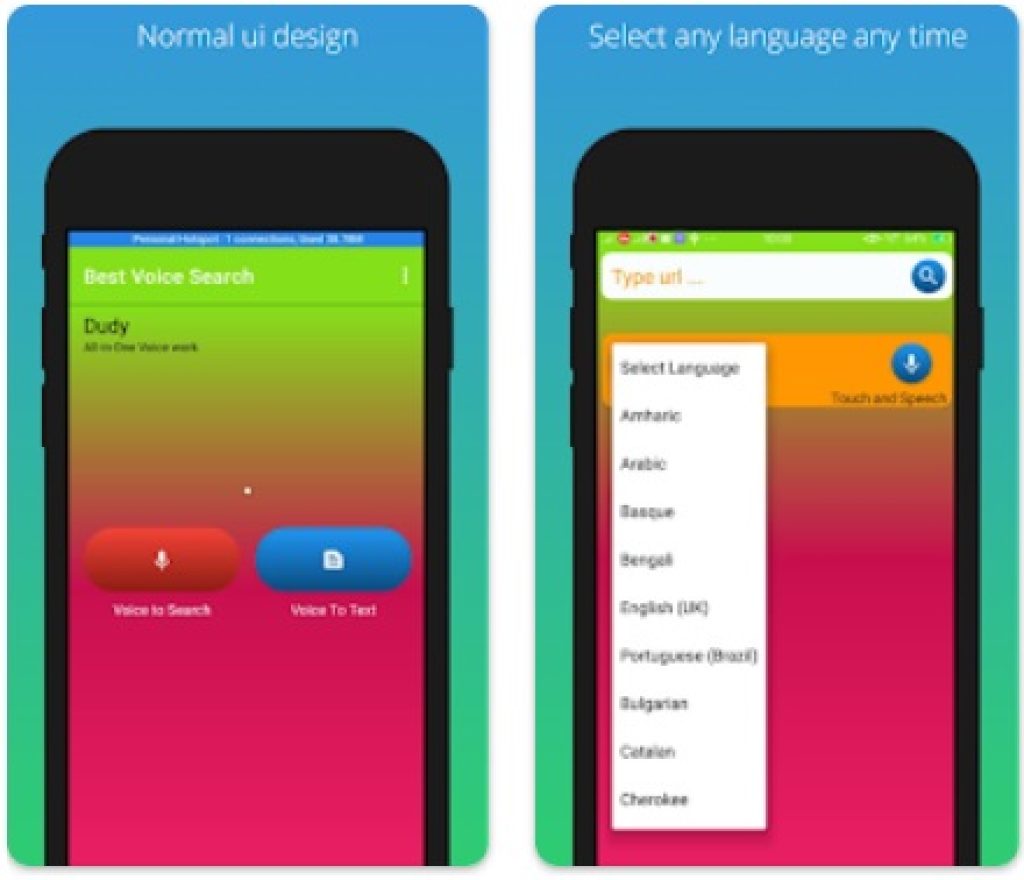 Voice Search
In fact, this utility is much more than just an interesting toy. Nowadays, it is rare to find a smartphone with less than a few gigabytes of memory, and this is in the most budget models.

The more expensive devices often have higher-capacity storage, so many users know firsthand what a pile of media files can be created in them. Voice Search for Android will easily take care of this chaos by helping you find the file you're looking for from the depths of your smartphone in seconds.
Voice Search isn't the only thing this program can do. In addition, it can also be used to:
type and send text messages;
voice search on the Internet;
make calls and work with your contact list.
Voice Search is perfectly optimized to support even the oldest versions of Android. So forget about the old-fashioned poking of the sensor – you're the proud owner of a smartphone, so make the most of it.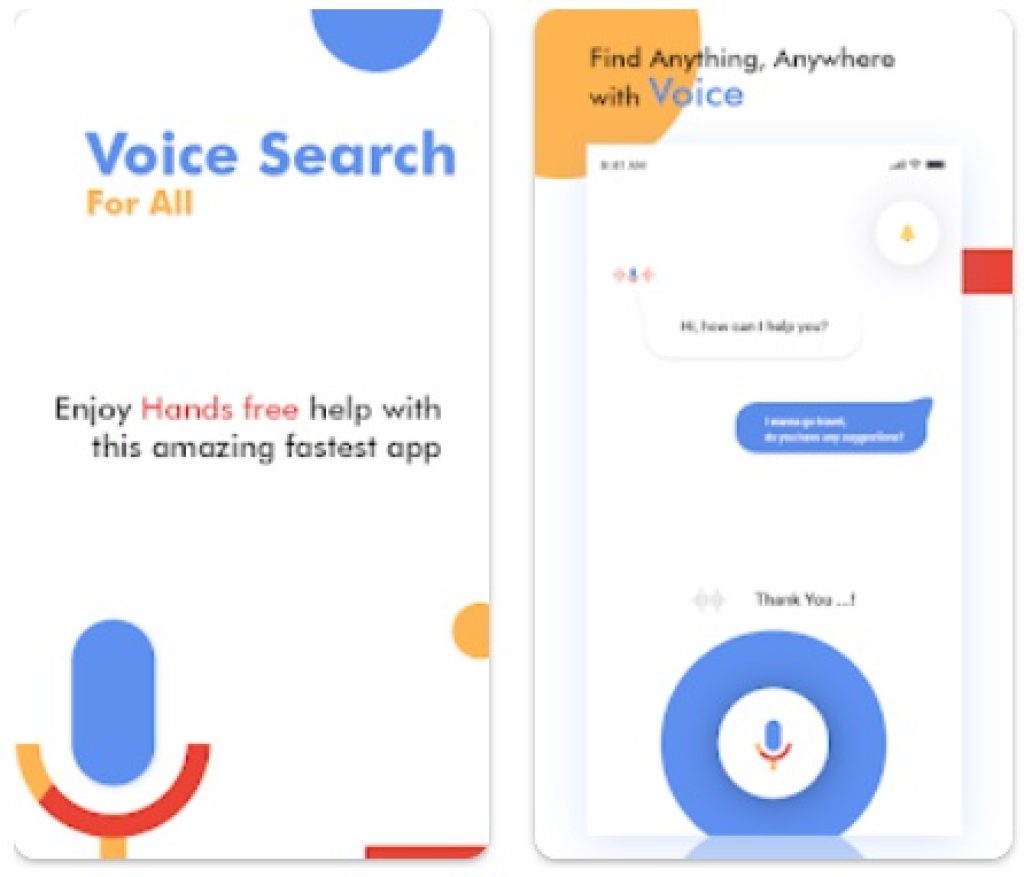 Voice Access
Voice Access is a special Google service for people with disabilities that allows manipulating your Android by using your voice.
The app is quite versatile and multifunctional so it can also be useful for motorists. You can use it without touching the display to launch applications, navigate through them and even type text.
The app can be translated into more than 10 other languages.
Usually, on standard Android, the program is already downloaded. To enable it, you need to:
Go to Settings > Special Features.
Select Voice Access from the menu.
Activate the switch.
Study the instructions.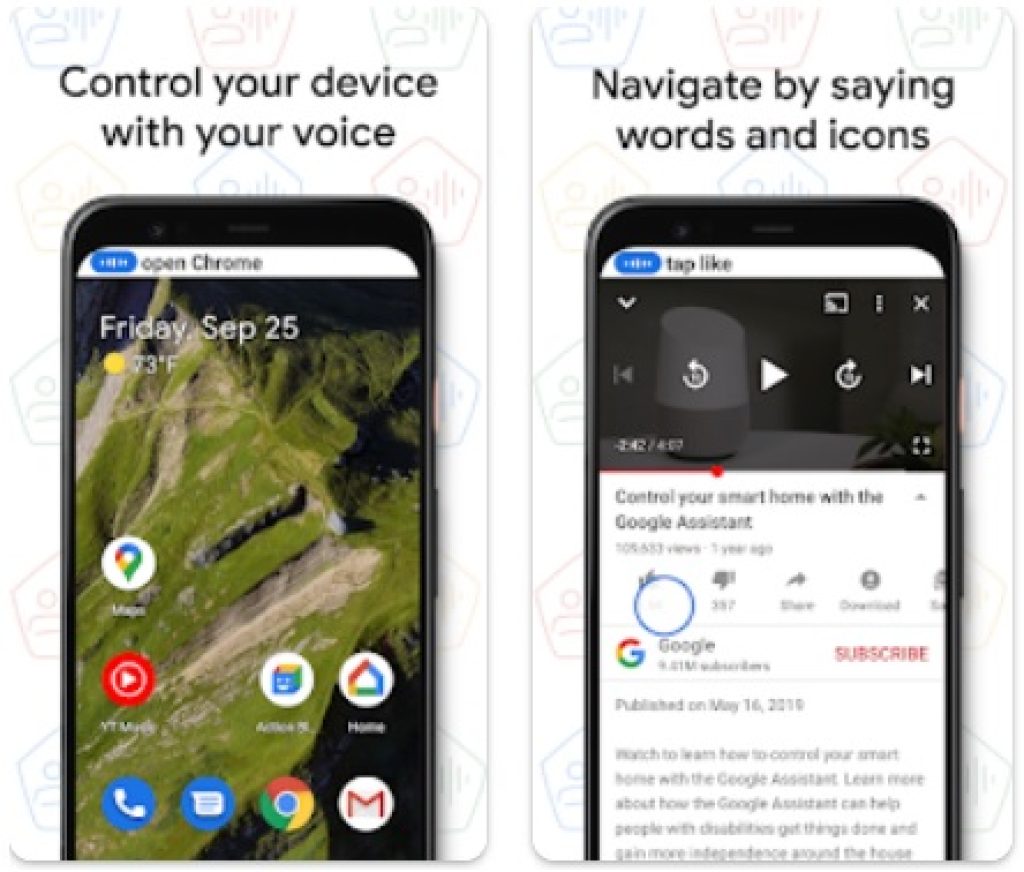 Fast Voice Search – Speak
The "Fast Voice Search" app, like its counterparts, makes it faster and easier to find contacts, images, apps, and any other information by using voice recognition.
The application is configured to search on many search engines (Google, Bing, etc).
What features does this application provide?
Searching for contacts; calling/texting;
Searching for the application and launching it;
Writing long messages and sending them;
Searching for and listening to music;
Searching for images;
Finding places;
Search in the Google Play app store;
Search Google, YouTube, Wikipedia, Bing, Duck Duck Go, IMDb, Yahoo, Naver, Baidu, and Yahoo Japan.
The app saves your search history. This means that in order to find the information you need repeatedly, you will not have to enter the same query once again. The program allows you to use a handy widget that can be fully customized.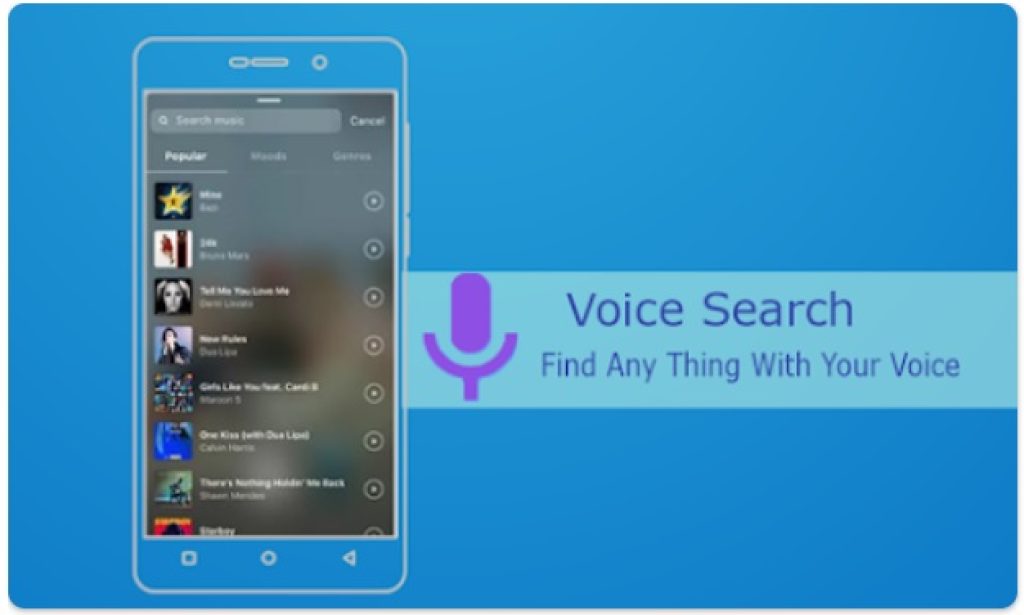 You may also like: 11 Free apps like Discord for Android & iOS
Voice Search Speak
Voice Search Speak provides full voice control of your smartphone. The app performs various operations that help save your time and make your searches most efficient.
Speak voice search allows you to search for applications, web search, or image/video search for the desired content faster and easier. Sometimes, the user encounters the problem of inaccurate information, due to spelling errors.

The user may have a low vocabulary or little time to look up how to spell a word correctly. Voice Search makes it easy: just log in to the application and search by name.
Additional features of Speak Voice Search:
Voice Search for contacts: with this app, you will open your book of contacts without even touching the phone. Just say a number of voice commands, and it will be fine.
Search for videos: Pretty much the same algorithm. You open the app and dictate what you want to watch. But the fact itself that it can open the videos – so cool!
How do I use Speak voice search?
Click the icon of the installed application.
The voice search will launch right away. Give any command to check the app.
Tap the start button on the Home screen to let the app run in the background.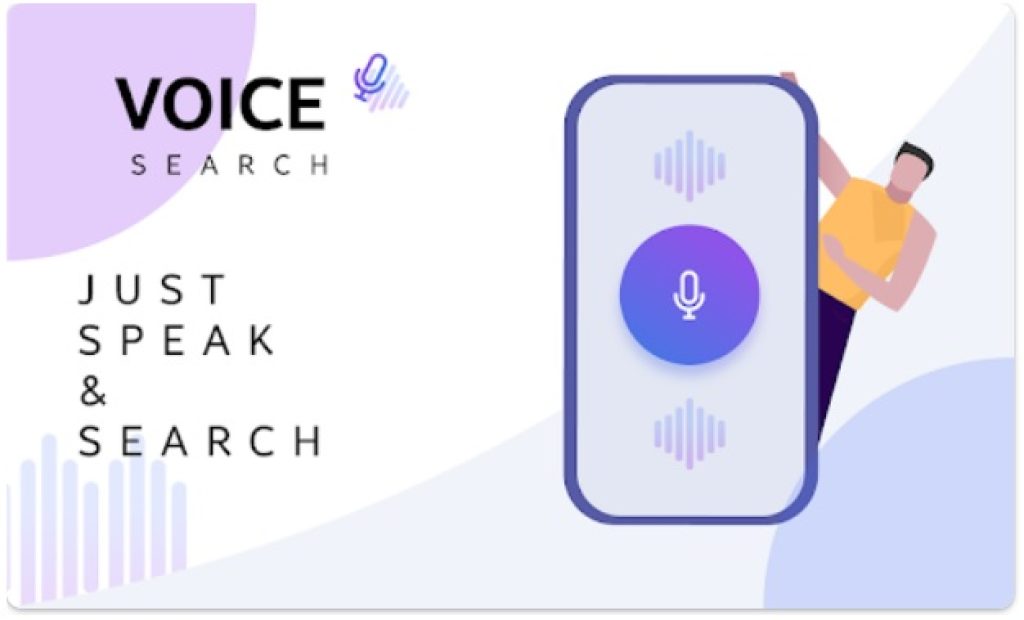 Voice Search Ask
Voice Search Ask is a smart assistant and free voice search app. The app has the following features:
Voice search for places on the map (how to get from point A to point B, find the nearest restaurant or gym, find a specific business address);
Launching existing applications;
Downloading new utilities;
Writing text of any length;
Sending messages and making calls, to contacts in the phonebook;
Search for music on your phone or platforms.
Use the Voice Search Ask app to quickly get a ready answer to your question without wasting time clicking on links. Just open the app and click on the microphone icon.
You can also type your questions into the search bar.
For example, try these phone features:
Set your alarm for 7:30 a.m;
Call your mom;
Remind me to water the flowers when I get home.
To find out the information you need, ask:
What's the weather this weekend?
The dollar exchange rate?
What is the movie Fast and Furious 8 about?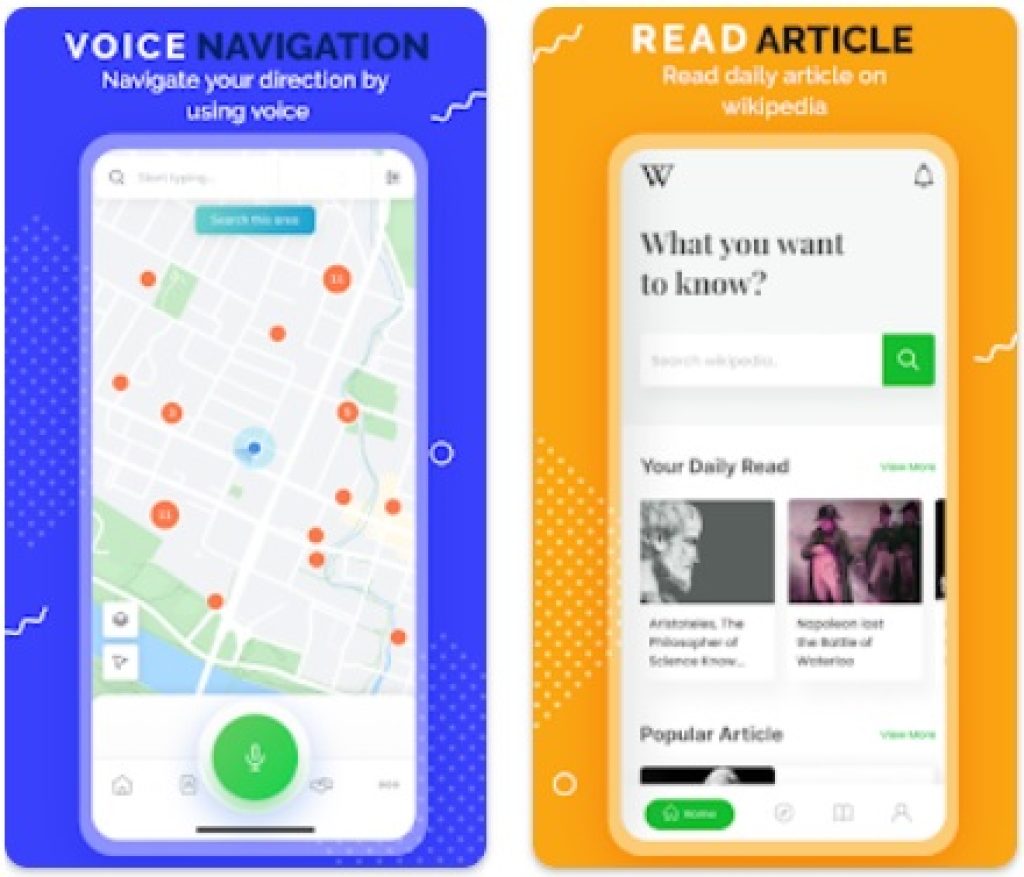 Voice search: quick search, voice assistant
Voice Search is a program for performing voice searches on various search engines and some services on the Internet. The program uses the Voice Search service from Google.
This assistant for voice search here is fully customizable – you can add commends according to your plans. You can also always view the history in the voice virtual assistant, voice search your requests, quickly repeat them or even delete or clear the history if necessary.
By downloading This Voice Assistant, the user will have a great way to quickly access the files on their mobile device.

The program finds icons, video files, music, text documents, etc. that have disappeared from the desktop. If a file is missing from the memory of the cell phone, the application will notify the owner and save him the time that might have been spent searching on his own.
The app can be needed in winter, in freezing weather when it is necessary to make an important call, urgently search for information on the Internet or perform other operations with the phone's touch screen.

The owner will not need to remove his gloves, because of the necessary action he can carry out with the help of this program. In the same way, the app will help the owner of a smartphone with a broken screen.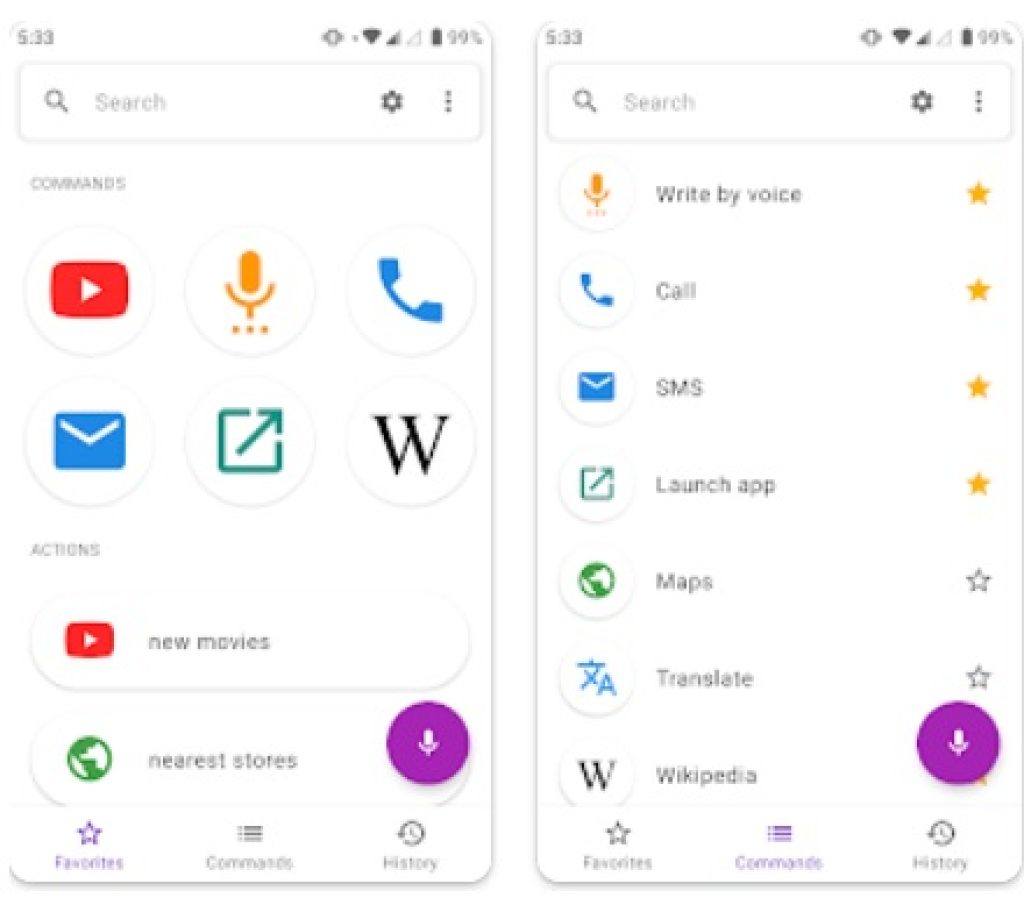 Easy voice search
The motto of this app is "find the information by just saying it out loud". You can instantly search Google, YouTube, Facebook, Twitter, Google Play, Maps, and Translation as well as call someone.

The app has a feature that recognizes your voice specifically to trigger it. To do this, you need to authenticate yourself within the app and add samples of your voice with different phrases.

You won't need to set languages on your keyboard and overload your phone. In the voice input app, you're free to choose any language pack and use it without downloading anything extra.
Also, the app works great in the background, which saves even more time by not having to run it every time. Sometimes users don't like this feature because it "eats up" a lot of battery power. In any case, it is easy to turn it on and off within the app.
The app performs the following standard functions:
Locating documents in smartphone memory;
Finding information on the Internet, such as news, results of events that happened, weather forecast, traffic jams in the city, and more;
Setting reminders in the calendar;
Working with maps: building routes, searching for attractions, entertainment venues, stores, restaurants, etc;
Make calls to specific callers, and search for numbers in the contact list of your smartphone.

Voice Search – Speech to Text Audio Assistant
The Speech to Text Audio Assistant app is a voice assistant that allows you to perform very quick searches and other actions on your device using speech to text engine.
This app uses Google's voice recognition search engine and adds some features to it, such as:
Direct selection of any recognition language you want;
You can choose the optimal variant of pronunciation;
Composing long texts (convert voice to text several times and edit the result).
The app is very easy to use – you only need a working microphone on your smartphone. Voice Assistant very accurately recognizes speech and performs a quick search inside the smartphone and over the network.

The program performs intelligent voice searches in your favorite applications and platforms applications: Google, Youtube, Wikipedia, and others! The support of foreign languages is included as well.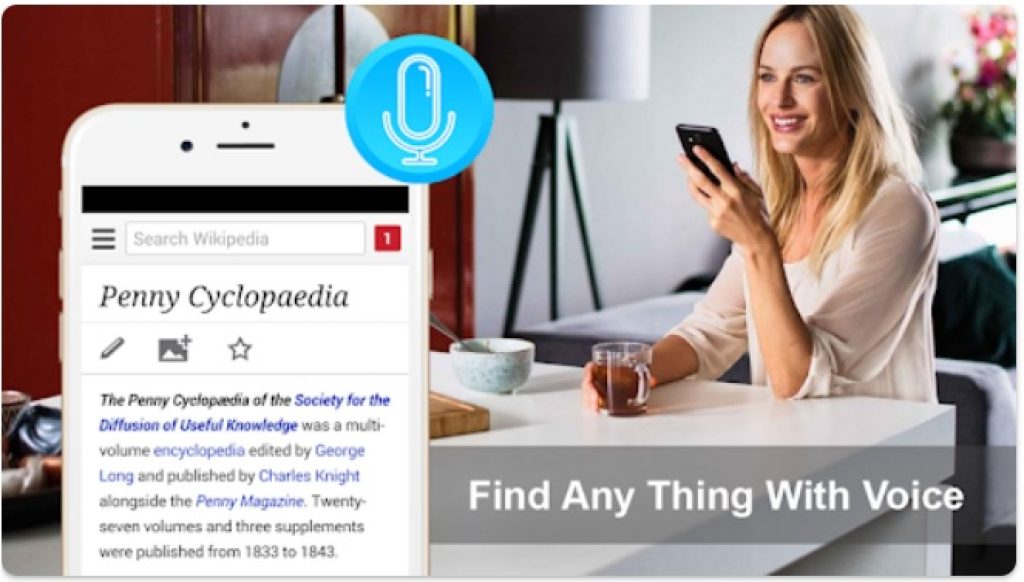 You may also like: 10 Best business conference call apps
Ultimate Alexa
Ultimate Alexa is a versatile voice assistant that uses the Amazon Alexa voice provider.

Among its basic features, you will find a chance to listen to some standard weather forecasts, to-do lists, news, and so on. If your watch would not have a speaker, the linked phone's speaker may be used.
Wake up Alexa on your phone by way of pronouncing the wake-up phrase "Alexa" or with the aid of pressing the large button. You can also set off Alexa from the notification region, a resizable widget, or by using announcing "Okay, Google. Launch Ultimate Alexa" with Google Assistant.

Note that after the history mode is grew to become on, your battery drains tons quicker. This mode can become on and off at any time.
With this app, you can control your smart home speaker from your phone. The speaker responds to a voice call "Alexa" by greeting you with a blue light.
Commands must be spoken clearly, as Alexa recognizes keywords and sends them to the cloud, where it analyzes the command. For example, "Alexa, remind me…". She will be sure to ask again what to remind you of and at what time.
Cancellation of any command is done with the words "Alexa, off" or analogs of this phrase.
Voice command is enough to adjust the volume without using the buttons on the phone or speaker. To ask Alexa to turn down the volume, say "Alexa, volume down" or "up." She executes the command instantly.