To rent a room, apartment or even a whole house has never been so easy – thanks to the abundance of sites and applications that help homeowners rent their homes for short-term rent. We made a selection of the most popular and authoritative ones.
Pay less for your apartment with the help of these best apps and websites to find roommates.
Airbnb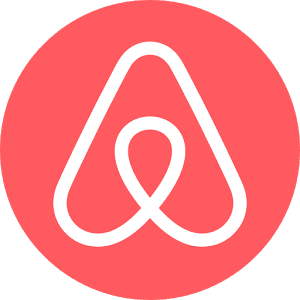 Airbnb is perhaps the most popular service in the world for short-term rent of private housing.
There you can find apartments, rooms, private houses, cottages, and even yachts – in general, almost any area that, one way or another, can be used for sleeping.
Let's talk about the advantages of Airbnb.
Cost
Very often, especially in large cities, through Airbnb, you can find much more profitable offers than in hotels. Despite the fact that for some participants of this system, renting an apartment through Airbnb for rent is a business, after all, more owners offering their offers are private individuals who do not want to extract maximum profit from their square meters, and their expenses (hence the price) is much less.
Most often, in Airbnb, there are rooms and apartments noticeably cheaper than rooms of the same level in hotels. Or, for the same money, you can get much more attractive terms – better location, larger area, availability of kitchen, appliances, pool, etc.
Comfort
If you prefer coziness and comfort to the official hotel conditions, then Airbnb is what you need. Owners, if it's not their professional activity, often rent their home at the time of departure, or if they need money and have the opportunity to live somewhere else.
In this regard – in the apartment, you will be waiting for a home atmosphere and an opportunity to get acquainted with the culture of the country from within.
To see how the French love to furnish an apartment, what kind of plumbing the Germans prefer, or what spices are clogged up by the Italian kitchen shelves. You will never know about the spirit of the country as much if you live in a hotel in the tourist zone
Often, apartments in Airbnb are fully equipped – they have everything you need for a familiar life, including a washing machine, a dishwasher, a kitchen with a full set of appliances, and utensils, etc.
Communication
As a rule, for owners, renting their room or apartment in Airbnb is not only a way to earn money but also an opportunity to communicate with foreigners. Therefore, as a rule, they will be happy to talk, tell you about their hometown, give valuable advice and recommendations, maybe even treat them with a special dish of national cuisine or skip a glass together.
In this case, of course, if you need privacy, and you do not want to talk to anyone, no one will be forced to communicate.
Ability to clarify the details of the accommodation in advance
Before you book an apartment, Airbnb provides an opportunity to register with the owner and get answers to your questions. Is there a supermarket nearby, is it far from the nearest bus stop where you can tasty and inexpensive to have dinner, are there no noisy neighbors, where windows are going out in the room? You can specify everything that can affect this or that side for the comfort of your accommodation in the given place.
Socialization
If your profile in Airbnb is linked to a Facebook account, you can see where your friends stayed and ask about their impressions from that place directly.
Reviews
In Airbnb, reviews from previous guests allow you to see the housing you are interested in not only as the owner represents it but also as it was seen by real people staying in this apartment before you.
As with all the new, at first glance, Airbnb may seem something unusual and complicated. But in reality – it's very convenient, thoughtful, and safe, so we recommend, at the very least, try to use it to have one more tool for travel. We hope that Airbnb will be a good alternative for hotels, hostels, and guesthouses.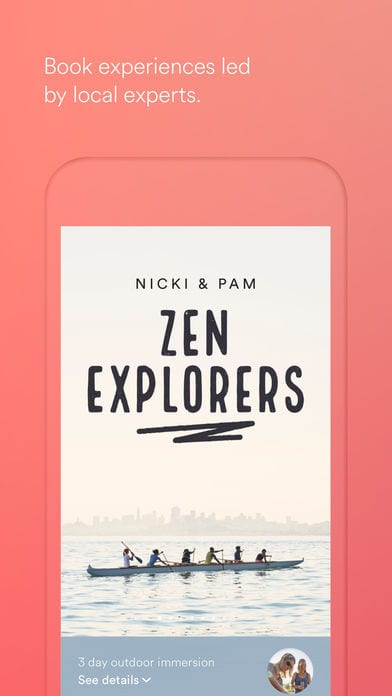 You may also like: 11 Best Vacation Rental Apps (Android & iOS)
Vrbo Owner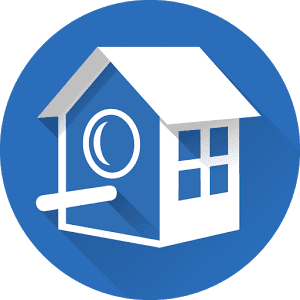 Convenient holiday with HomeAway
If you are planning a traveling and are looking for a resource that could aid to rent a house for rent during your holiday, this application is ideal for you.
HomeAway performs the role of a facilitator between homeowners and real estate managers and tourists who are looking for an opportune, affordable, comfortable accommodation for renting on vacation, as a worthy alternative to hotels.
The provider offers an access to the widest variety of accommodation in the world, providing 200,000 proposals in more than 140 states.
The application has in its arsenal comprehensive descriptions of the property so that you are not mistaken with the selection, photographs of housing with extensive features, and, importantly, the app gives out a list of recreation centers near your apartment so you do not have to waste time finding where to have a rest.
Have a small amount of money, the HomeAway search will kindly suggest inexpensive options for rent at an acceptable fee. Well, if you are a supporter of luxury recreation, the program will demonstrate the most expensive homes for a comfortable stay.
To greatly facilitate the seek and selection of accommodation, a lot of reviews of travelers will help you, so you need only "weigh" all the pros and cons and select the best option.
The provider suggests adding to the favorites those houses that you rented and which you particularly liked to taste.
With the HomeAway application, the problem of renting a holiday home will not bother you more. Enjoy your vacation!
[wpsm_column size="one-half"][wpsm_pros title="PROS:"]
Collating results at a cost.
Handy seek.
Intuitive interface.
[/wpsm_pros][/wpsm_column][wpsm_column size="one-half" position="last"][wpsm_cons title="CONS:"]
[/wpsm_cons][/wpsm_column]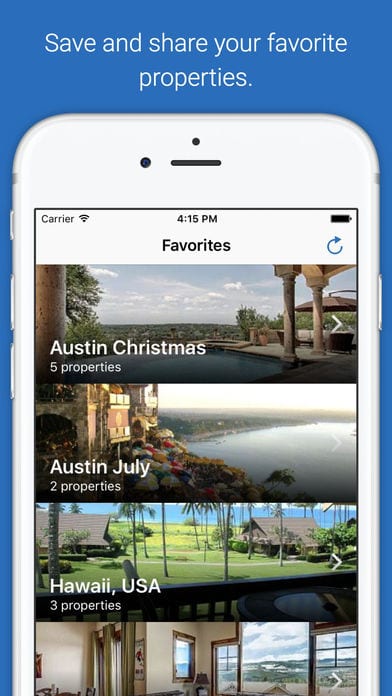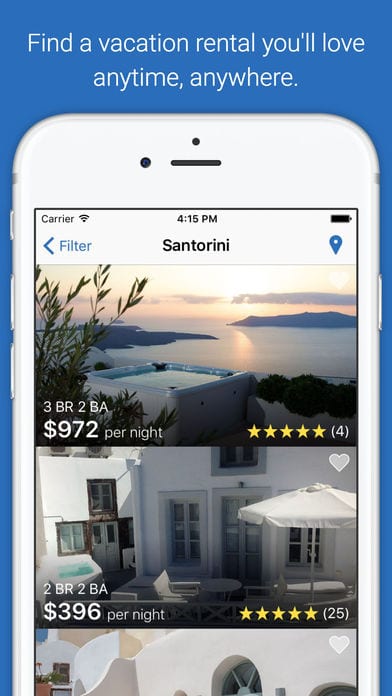 Move In: Apartment Rentals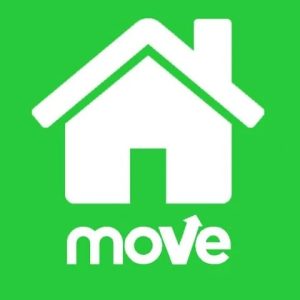 With this app, you can easily find a place to stay, an apartment, a hotel, or a hostel. Thanks to the app's broad base, you don't have to download others or search for accommodations on other sites.
You will be able to see the entire range of hotels, apartments, hostels, and accommodations in one place. Filters will be available for you to find accommodations near you.
You will also be able to select options with photos to find the most suitable accommodation to stay there. You can also find apartments and accommodations whose descriptions will be provided in any of the languages that are convenient for you.
You can be sure of the reliability of the proposals that are published in the app. Since only those ads that have been moderated and meet the requirements of the site can get into it. Housing options are offered throughout the United States and Canada.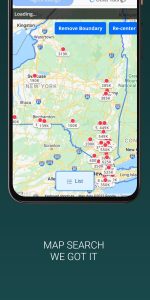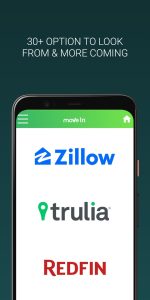 HotPads Apartments & Rentals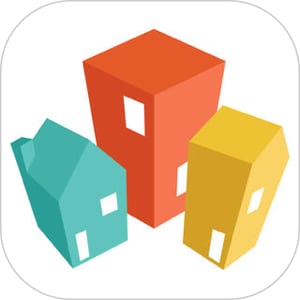 Unfortunately, the search for apartments for rent is routine. However, if you have an application HotPads Rentals on your smartphone, renting an apartment will become a petty occupation.
One of the most extensive basis of all houses, flats and the US apartment will be available to you! It does not matter where you would like to rent a house – San Francisco, Chicago or Miami – in the application, you will find what you are looking for!
The best team for finding a rental accommodation is happy to help you all year round at any time of the day. For you, they will find only the best, something that really suits your requirements. You can view photos of interesting houses, terrain, contact landlords, and then save the options you like in Favorites.
Here are just some of the advantages of the application:
You do not need to go into the application every hour anymore to check whether there is a new housing for renting in the area of interest. Just set the desired filter and set the alert. The application will warn you about the appearance of the desired object for you.
You can share your favorite options with friends. Find out their opinion.
A convenient filter for more accurate housing search.
A user-friendly interface and way of positioning the page on your smartphone's screen.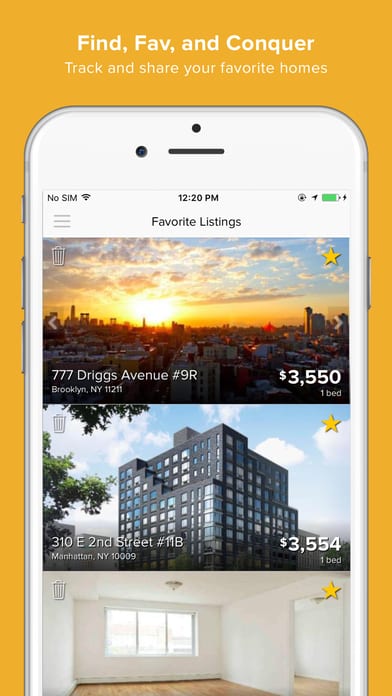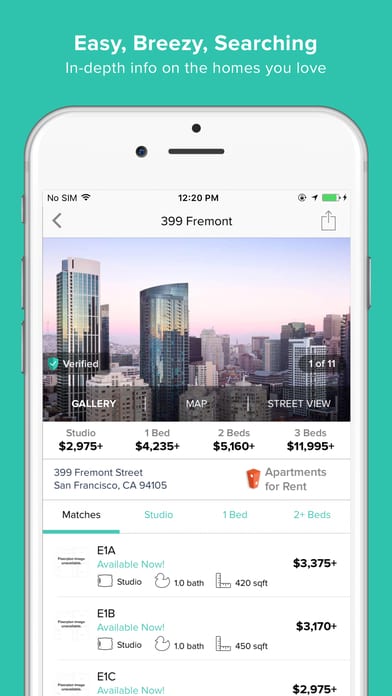 Zillow Rentals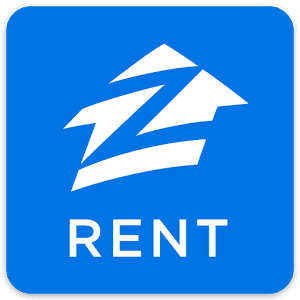 This application is a unique service for finding housing for rent. Choose the apartment you need, call the landlord and ask all the questions by phone.
You can configure notifications, then the application will notify you about new lease options. A convenient filter for searching by size, availability of amenities, etc.
Main features:
Find a removable home by location or set certain boundaries within which the application will search.
Receive notifications about the appearance of new apartments for rent.
Advanced search filter – by price, availability, location, etc.
Possibility to write to the landlord by phone or send an email to find out the needs. The options you choose
automatically fall into the Favorites section.
Easy viewing on the map.
The application Zillow Rentals will find a suitable option for you without much difficulty!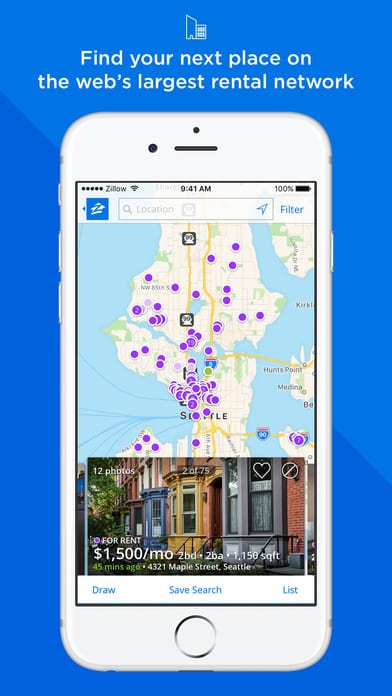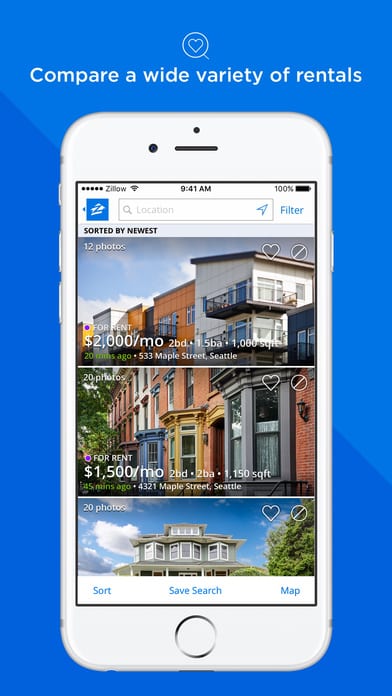 Zumper Apartment Finder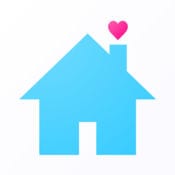 The Zumper service is the best way to find a rental home that is trusted by millions of tenants from around the world.
You do not have to worry about security, this service has a huge proven database of ads on renting a house. So when applying for a booking, rest assured that you will receive this accommodation.
In this application, you can independently search for housing, or entrust this case to the program. For you, there are more than 1 million offers.
Rest assured, you will find only quality accommodation. All landlords are subject to mandatory spam checking, which means you will not be deceived.
Advanced search will help you find the right apartment to the smallest detail. And the alert function will always keep you updated with new announcements.
No more paperwork. Ads that are labeled Instant Apply accept digital applications and credit reports from Experian. You only need one time to fill out the form you need in order to subscribe to any number of ads in the future.
The Zumper application is a quick way to find housing for rent.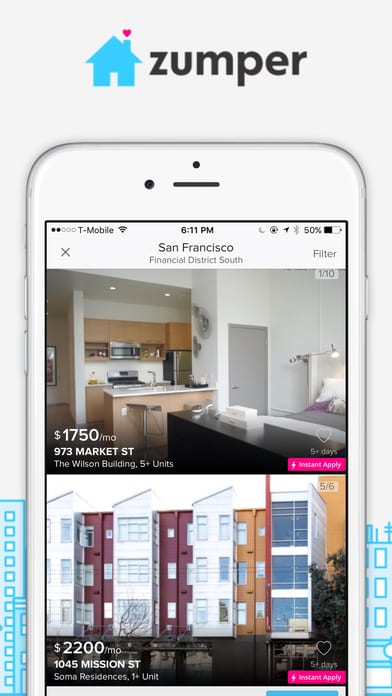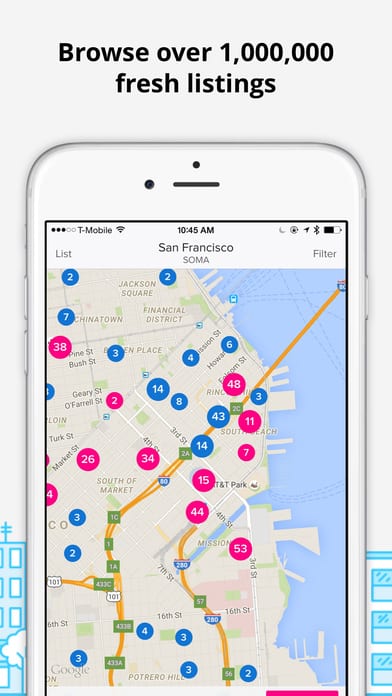 You may also like: 11 Best Apps for Landlords to Collect Rent
Trulia Rentals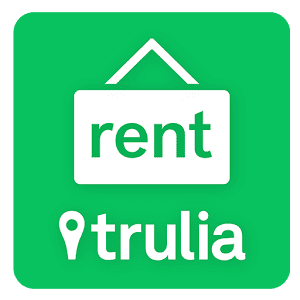 Find a house for rent in the neighborhood you need. In the application, you will find colorful photos and mini tours of real estate, so that you will have a full sense of presence in this house.
There are also interactive maps that will give you an overview of the crime in the area, the location of schools, restaurants, and other infrastructure nearby.
Extensive search filter, including house dimensions, price, availability of amenities, etc. You can contact the agents directly, save your favorite option or share it. The notification system will allow you to always be aware of new announcements in the real estate market.
Functions:
Flexible search for more accurate sorting of housing for your requirements.
Bright photos for a detailed view of the apartments.
Interactive maps will familiarize you with the peculiarities of living in a particular area, tell you about the
availability of various institutions in the district, about traffic congestion, etc.
Set an alert to find out if the tenant has lowered the price, plans to open doors, and other activities.
A breathtaking video tour of the house will allow you to find yourself in its rooms in real time.
Possibility to contact the realtor for more information about the house of your dreams.
There is a voice search for a faster search for housing.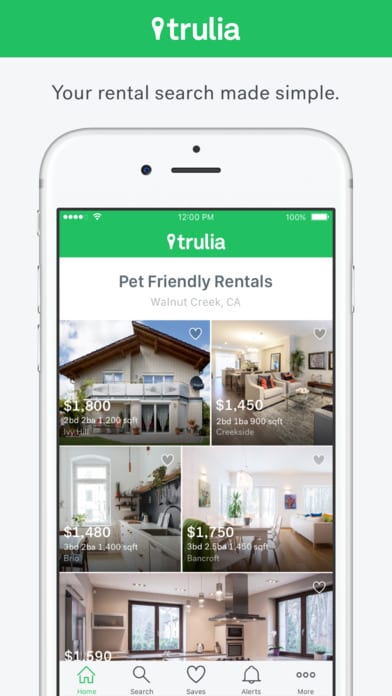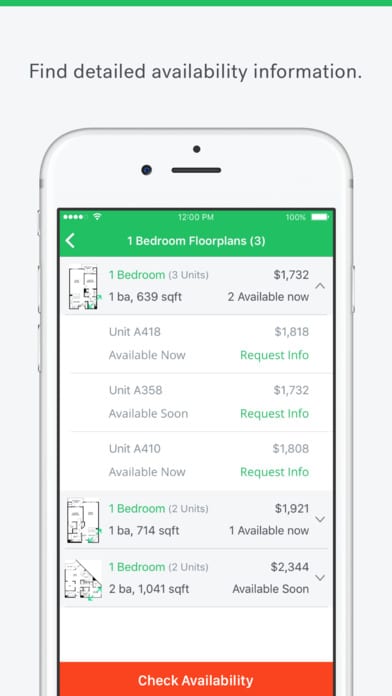 Rentberry: Apartments for Rent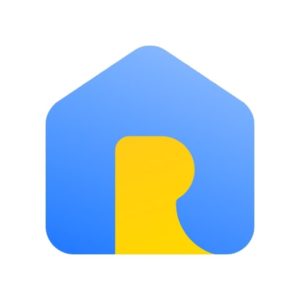 You can use this app to find rental housing anywhere in the world. It contains offers from various companies and individuals.
You can also see for yourself the following housing options within a single offer: condos, apartments, houses, townhouses, rooms, duplexes, and even lofts.
To make it easier to search for the options you need, you can use filters. They allow you to sort the offers by the desired price and location.
In the app, you can search for apartments and houses, specifying your requirements and desires. For example, houses with a certain number of rooms or housing, where it is allowed to be with animals.
You can even choose accommodations with certain interior details, renovations, stretch ceilings, multiple bathrooms, and so on. You don't have to see the landlord in person to book your place and sign a contract because you can do it all in the app.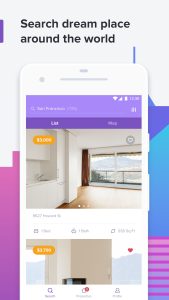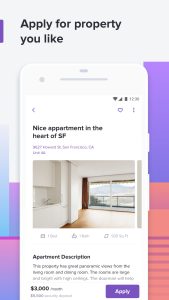 Badi – Rooms & Flats for rent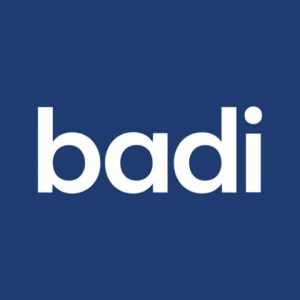 This program allows you to find accommodation in Spain in minutes. It presents all offers of houses and apartments for rent. The app is available absolutely free of charge for users who want to rent or, on the contrary, to rent an apartment.
You can see the rating of landlords and even leave a rating for them yourself. This can help other people find and rent the right place for themselves.
Landlords can receive an unlimited number of responses from people who are interested in their proposals. You can communicate with landlords online in the app even without face-to-face contact. A paid version is available in the app, after activation of which new features become available.
The subscription is activated for a month, after which it is automatically extended by deducting money from your account. To quickly rent out an apartment or other accommodation for rent, it is recommended to post photos. This will help both users who want to rent an apartment and those who want to rent it.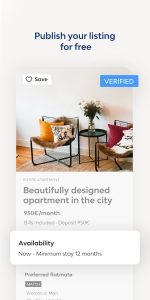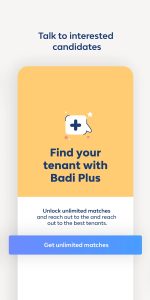 Trade Me Property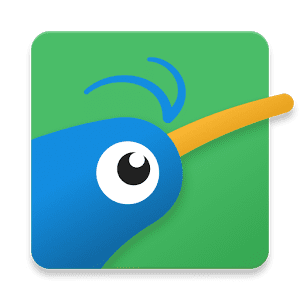 Service Trade.me is a major portal for the delivery of housing. Unconditional advantage of the portal is the ability to rent accommodation from people who use the active "Sharing".
Sharing in travel allows you to save considerably on rent and payments for accommodation, living, in fact, separately in one apartment.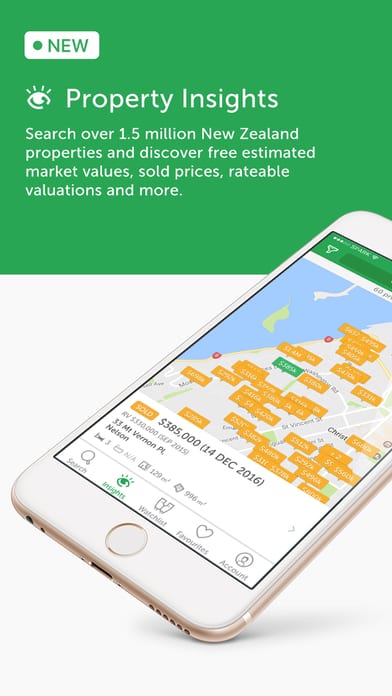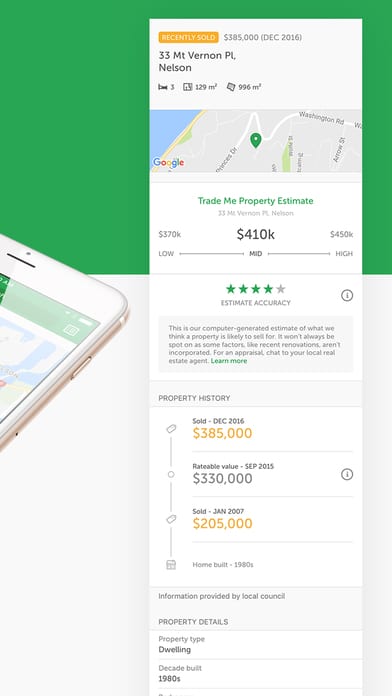 You may also like: 11 Best Car Rental Apps (Android & iOS)
Apartment Guide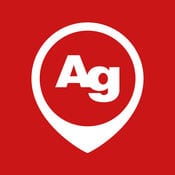 Often, sites do not provide real photos of apartments, so it turns out that we have to agree to a "cat in a sack." But this is not about the Apartment Guide. This resource provides a 360-degree overview of housing, many photos, and even video.
On this site, there are many filters that will help you choose your ideal rented apartment: from living with animals to the proximity to tourist places.
The service will kindly provide you with reviews of former guests so that you will know all the details of living and not remain deceived. You can study the apartments using the map or list.
And if you liked any option – share it with your friends via Facebook, Twitter, or email.