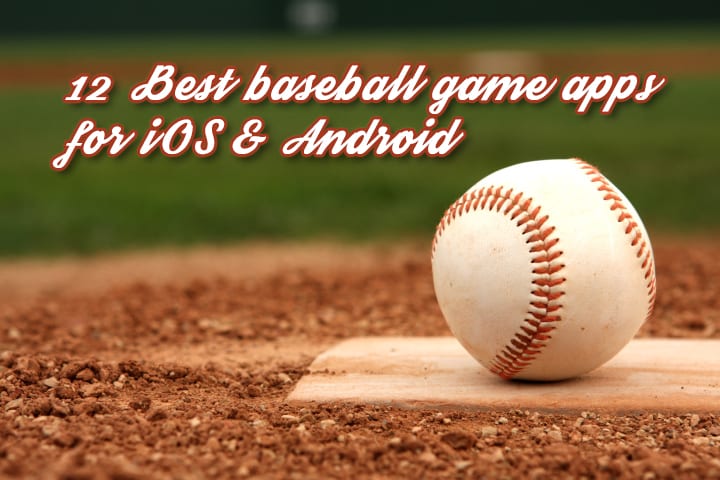 Baseball apps are quite popular nowadays. Just like all the other sports games apps, they allow a player to deeply immerse into the reality of a game with its competitive and exciting atmosphere when effort and luck should coincide in order to win.
Baseball itself is quite an engaging game, which is the reason why it remains interesting even on the screen of your phone. So it is high time to download some of the best baseball game apps and start playing!
MLB 9 Innings 2016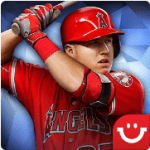 MLB 9 Innings is the perfect app both for the ones who like quick playing and for those who prefer immersing into games. MLB 9 Innings is one of the most downloaded baseball games on app stores.
There are lots of cool features in this app like real life commentary sounds or various playing modes, e.g. you can be either a pitcher or the guy with a bat. All in all, the game is super cool, get it now and enjoy brand-new funky fresh playing experience!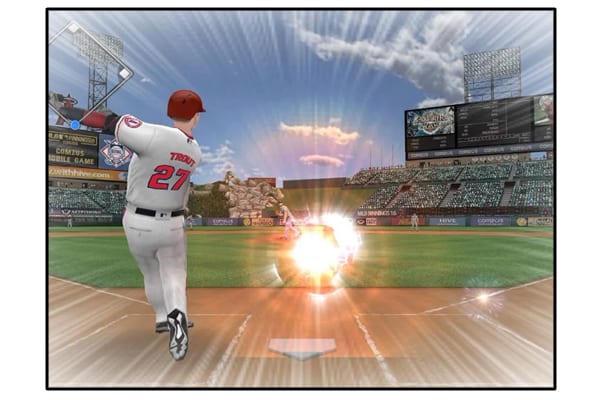 back to menu ↑
ESPN Fantasy Baseball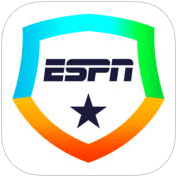 ESPN Fantasy Football Baseball Basketball Hockey is an app for all kinds of popular sports games. You can create your own league, create your own team, customize it, buy players and so much more. The opportunity to follow real-time scoring really rocks. So if you are more of a strategic type, get this one!
back to menu ↑
MLB.com Home Run Derby 16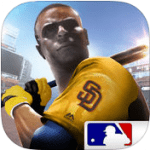 MBL.com presents one more cool baseball game – Home Run Derby 16. In this one, you can take part in derbies in the most famous derby theme parks of the world.
There are three modes of playing. The first one is multiplayer, where you can play with like-minded people from all over the world. The second one is arcade, which is quite simple one-player game for killing time – you should just run and hit targets. And, finally, the last one is playing against Al. Get the game now and enjoy either mode you like the most!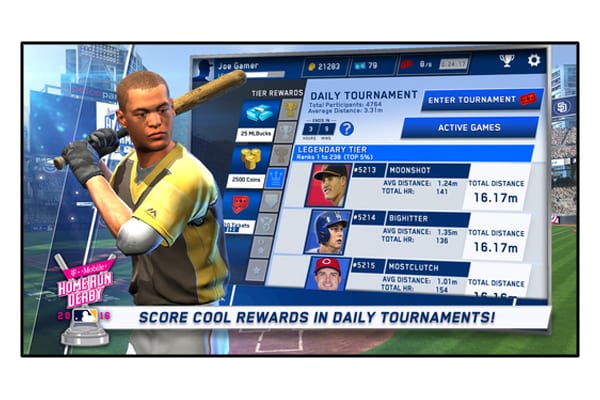 Get it on App Store
back to menu ↑
MLB.com At Bat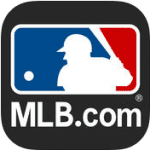 As you can see, we are diving into games produced by mlb.com. Well, there are quite a lot of them and they are all designed carefully & professionally. That's why we just couldn't ignore them. This particular game includes gameplay pitch-by-pitch features and 30 cool ballparks to play in.
Apart from playing baseball, you can watch baseball games, even those that are played at a given moment. There are lots of features connected with this – you can be sure this app is one of the best to keep track of your favorite team's scoring. Are you in a mood to watch other play as well? Then download this one and enjoy top-notch performances!
For more sports streaming apps check out this article.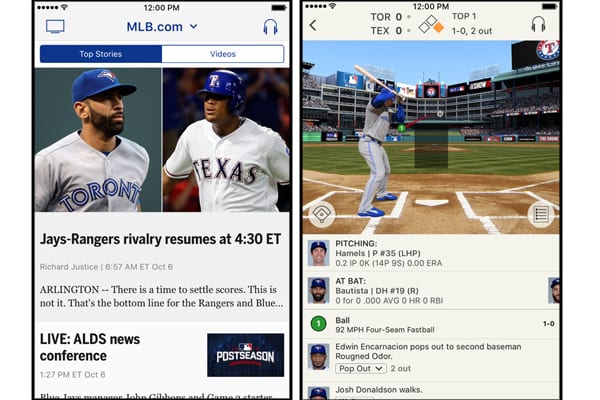 back to menu ↑
MLB.com Live Drive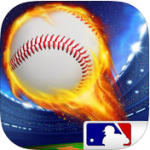 Another one from mlb.com. This one is really fun and exciting and made specifically for playing. There are a number of levels to go through, which include different awesome ballparks and bonuses like slamming into cars, airplanes, and even spaceships! You can get these bonuses by earning additional scores. One way to do it is to smash homers outside of the playing field and into the city.
The game is constructed in such a way that all the laws of physics are working, which is nice to know because the experience you get is very similar to the real playing. In a nutshell, if you want to enjoy super-dope baseball game app, download Live Drive and start playing!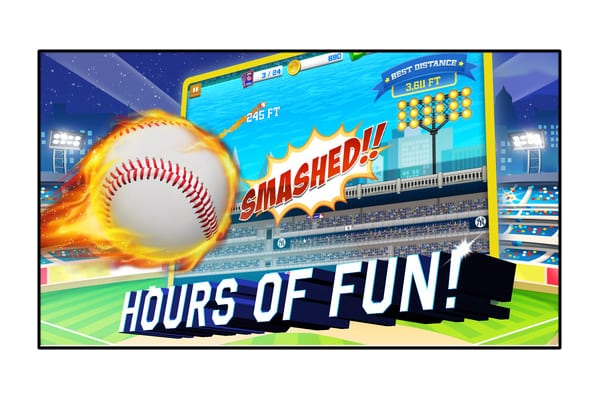 back to menu ↑
RBI Baseball 16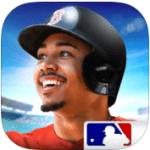 And yet another one by mlb.com. This baseball game app is a classic one. It includes all the baseball game opportunities you can think about. You can create your team by choosing the best players from the baseball world and go through seasons, winning one game after another. Just like other MLB's games, this one includes all the existent ballparks, so you can have fun just by exploring each of them.
The game is significantly improved and modified (in comparison with its previous versions) – now there are new moves and better graphics. So if your will is to play full-packed original baseball, the one they play out there according to all the new rules, then this app is for you!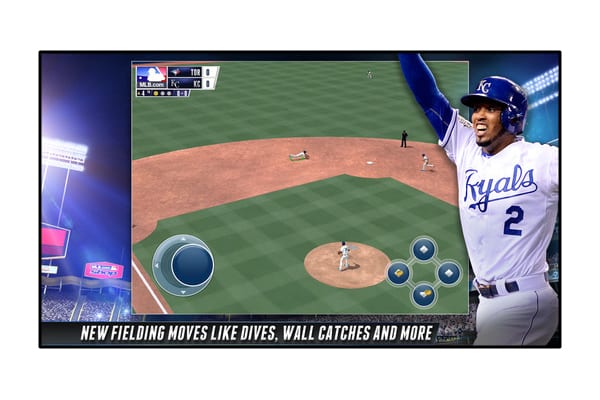 back to menu ↑
MLB Ballpark Empire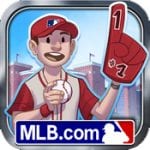 MLB Ballpark Empire is not only a baseball game app, it is much more – something that requires strategical skills and an eye for potential improvements. Of course, we are talking about building an own stadium. Yes, in this game you got to be a manager, who pushes through its team in order to improve such an important facility.
As you begin, you will have to deal with non-professional players and then, as you develop, you can hire the most famous ones. If games like the ones when you have to maintain a farm suit your taste, then try this one! A baseball-based strategy sounds quite intriguing, huh?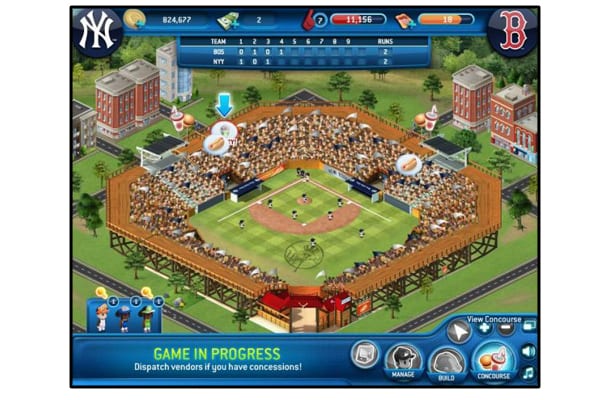 back to menu ↑
MLB Perfect Inning 16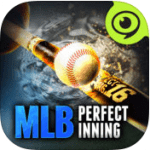 This one is not created by MLB.com, so if you ant to try something different, you may give a chance to this one. Perfect Inning is one more classic baseball game app with all the essential features. You can build up your team, take part in World Series and win it.
Go through missions, select the best players, and enjoy playing baseball! Improved graphics adds up to a greater playing experience. And, what's important, the games is based on baseball season 2016, which will bring a special pleasure for the ones of you who watched the games. All in all, the game is dope. Get it. Play it. Enjoy it.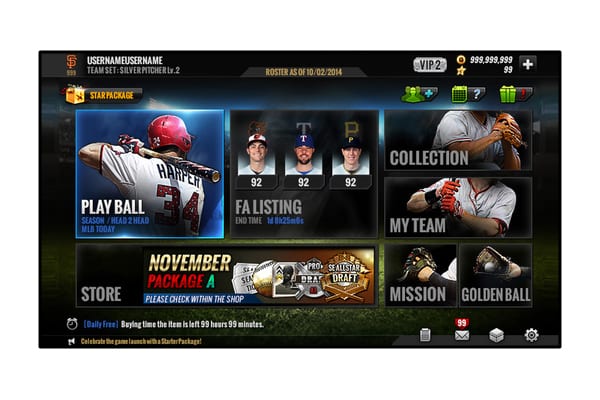 back to menu ↑
Baseball Superstars 2013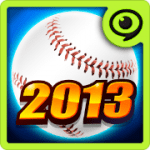 Baseball Superstars is a nice and funky game with high-standard graphics and enjoyable gameplay. There are two modes in this game – My pitcher and My batter. You can choose either one and improve your skills in order to become a baseball superstar!
The game is full of cool frills like levels, daily quests, characters, and PvP mode in which you can spend some time playing with your friend. It's really worth trying this one. Have fun!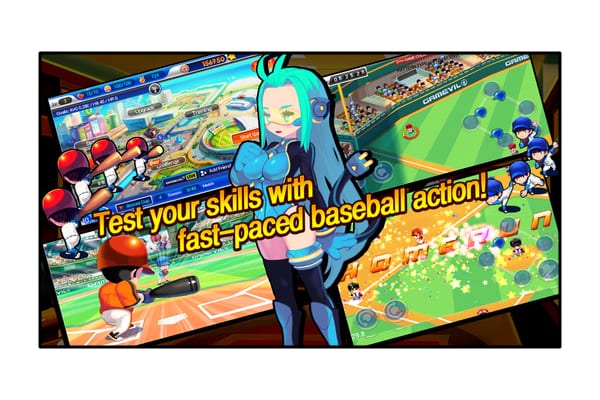 back to menu ↑
Homerun Battle 2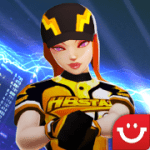 Homerun Battle 2 is an excellent baseball game app for playing baseball with fellow-minded people from all over the world. The game actually includes 6 modes. In one of them, for example, you compete with a randomly chosen player. In the beginning, you may choose your character and customize it. You are also given an opportunity to choose your stadium. All and all, if you are looking for the game where interaction is the key, choose Homerun Battle!
In the beginning, you may choose your character and customize it. You are also given an opportunity to choose your stadium. All and all, if you are looking for the game where interaction is the key, choose Homerun Battle!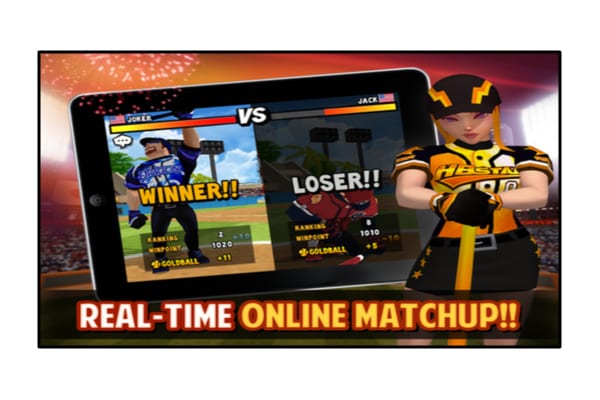 back to menu ↑
Baseball Kings 2015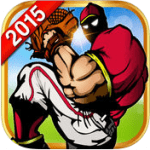 Baseball Kings is an easy and fun game. The coolest part of it is that it is in 3D, which makes the playing experience even more realistic. The game can be played basically anywhere, because of its simple controls. Despite that, though, it includes all the baseball strategies, so you can get a nice touch of how the baseball really works.
The game consists of several modes. There are levels and other stuff to keep you engaged. The final goal is to make your team play in the World Series and become the champion! Get Baseball Kings now and start your way in reaching this goal!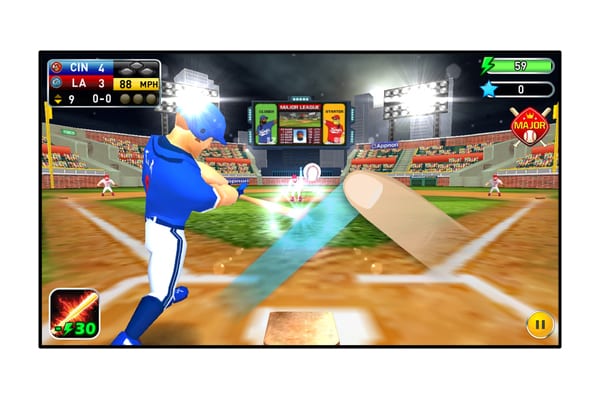 back to menu ↑
Flick Home Run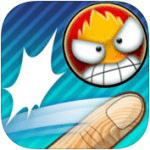 And, for the dessert, we have decided to leave a simple batting simulation game Flick Home Run. Use your finger as a bat and enjoy this real-life like batting experience! You can choose one of the 10 exciting modes, go through levels and so much more. The game is very colorful, its nice graphics won't certainly leave you indifferent. Download it now and have fun playing!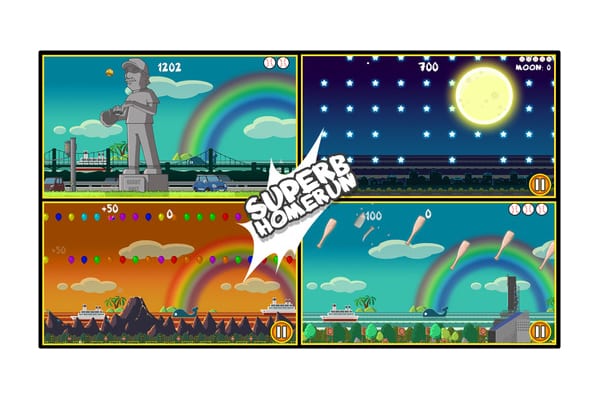 So that was it for the best baseball games apps. We hope you have found what you were searching for. Have a good time playing, love baseball and check out our site to find some more awesome apps!