Gacha games just took over the world! Between the years 2018 and 2023 came out a huge number of various games for smartphones, which are now constantly updated and under development. Among the world genres of mobile games Gacha quickly gained popularity, especially in Japan. It is worth understanding what is this genre.
Gacha is first of all your luck. As you play and complete tasks, you'll be asked to pull out a random game item. This item can be a specific character, his armor, suits, weapons, or amplifiers.
But in order to get the cherished object, you will need to first get the game currency. For each object or character, there is a certain category of rarity and probability that you will get exactly this. If you like lotteries then you can check 9 Best Lottery Apps for Android & iOS.
So luck and the correct play is the main thing that you should have in Gacha games. If you really want to try a game, we have found 21 Best Gacha Games for Android & iOS 2023 for you.
Honkai Impact 3rd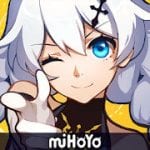 If you are a Devils May Cry fan, you will definitely like Honkai Impact 3rd. It is a game with good gameplay and you won't be bored.
Not only you can feel like a hero in the role-playing game, but also you can combine different combos from combat techniques, use beautiful and powerful effects and activate additional abilities during the defense.
According to the story of the game, Honkai is a dark and mysterious force that destroys humanity over and over again – and now it has fallen to the ground again.
You have to play as a girl who is going to fight for humanity. In Honkai Impact 3, it is a group of girls with determination and strength that will be your main characters.
This is not just a visual novelty – the game features action and dynamics of battles and fights. All the gaming items you will receive either in the process of battle, or buy them yourself in the store.
You can buy them for crystals – this is the game currency, which is earned or bought. Thus, you have the opportunity to strengthen the girls in the confrontation with Honkai.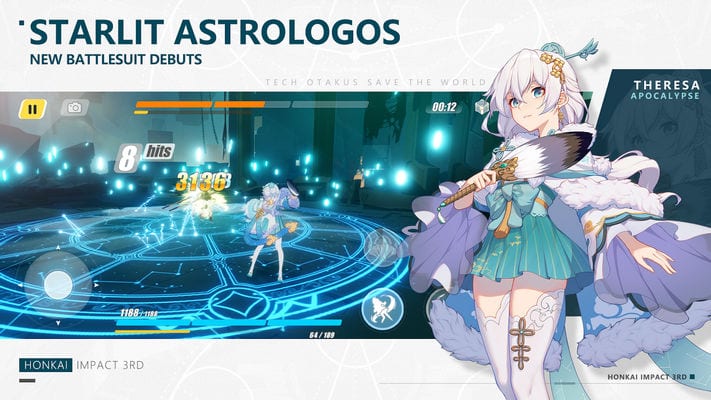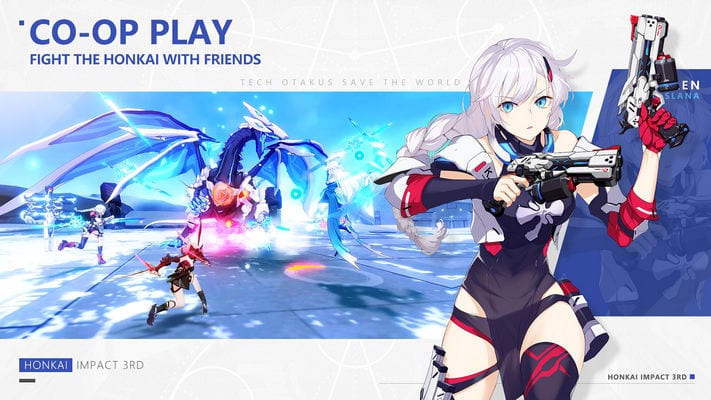 You may also like: 7 Free Fighting Games For Android & IOS
RAID: Shadow Legends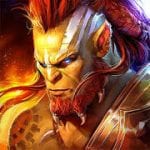 Fantasies are unique worlds that were created by the human imagination. It embodies a variety of images and varieties of warriors, which have great potential. RAID is a fantasy RPG with Gacha elements where you will save your own lands.
Not only will you be confronted by standard enemies and other players. You'll also have to fight powerful bosses here, and battle with them will bring you a lot of game currency for further purchases.
There are 16 factions in RAID, which consist of hundreds of heroes. Each of them has its own features and strengths that you will have to use during the battle.
You can also try your luck against other players: just keep in mind that the bigger the collection of heroes, the better your chances of winning.
There can be only one winner, so you will have to fight to the last. All the animation and graphics in RAID are designed for the little things, so you won't have to deal with game freeze problems, bad textures, or other troubles.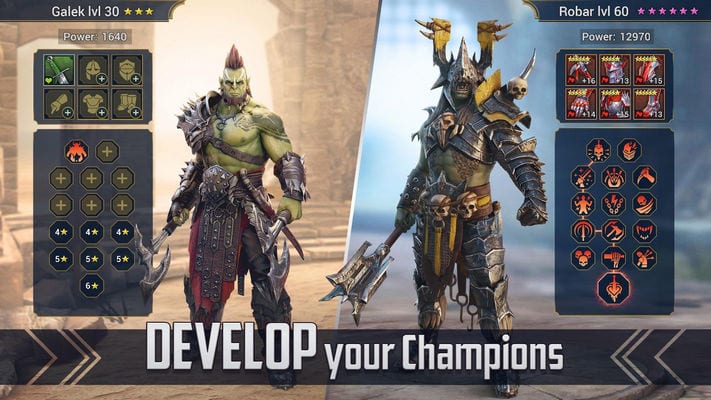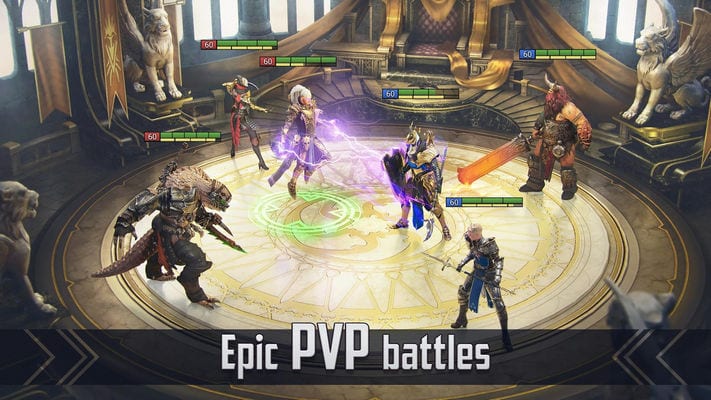 Might & Magic: Era of Chaos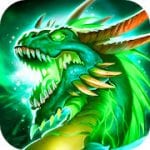 Might & Magic is one of the very first series of games that started to be released on computers. Many of them were released back in the 90's, so it is possible that you are a fan of the series since childhood.
After some time and after the popularization of smartphones, the developers decided to release the application for mobile phones.
This part is also a part of the general theme, but it can be liked even by people who have not been previously familiar with it. Here you can open the real Age of Chaos.
All you need to remember during the game is your strategy. All the actions, performed in Might & Magic, are part of your common plan. You gather in your collection resources, artifacts, as well as allies, who will be able to help you in the right moment.
You can team up with them in campaigns against enemies, where you can also gain your glory. In the process, you will discover maps, creatures, new heroes, and enemies – some of them are so rare that you will have to make an entire hunt.
Immerse yourself in the world of Might & Magic as you develop your skills and collect entire collections of items.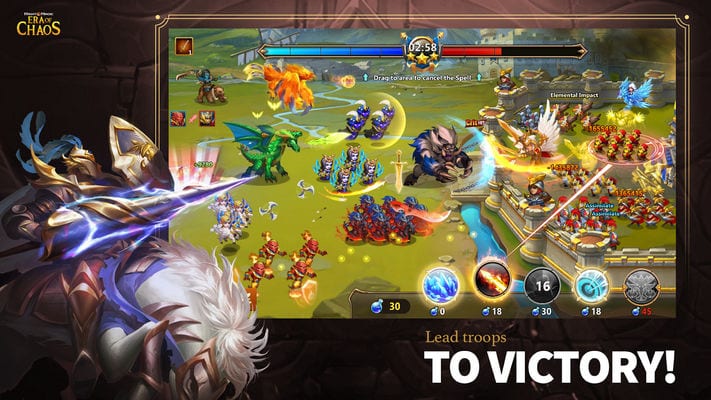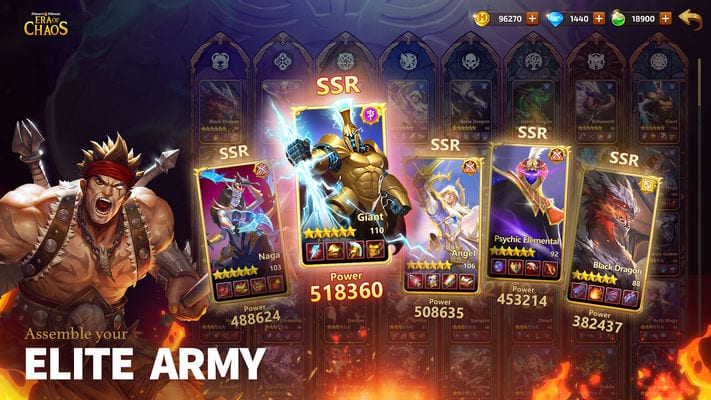 Destiny Child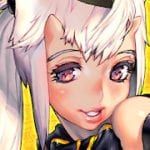 Destiny Child is a game with card battles, which has excellent graphics and visual component that does not allow you to get distracted. Your goal here is to go to the Kingdom of Hell, where you can become the real leader of the huge army.
You make up a battle strategy, test your opponents for strength, as well as counter the bosses. By the way, it is in the battle with the world boss that you need to unite with other Destiny Child players to defeat him together.
It is worth noting one of the main advantages of Destiny Child that you don't need to invest real money all the time. All cards and characters can be opened during the game, just by making an effort.
Also periodically there are some events – for example, raid season. During it, you will be able to receive major awards and earn extra coins to spend on their own improvements.
Try to reach the final of the raids in Destiny Child and get an incredible reward. Of course, you can just go through the story – it's no less interesting.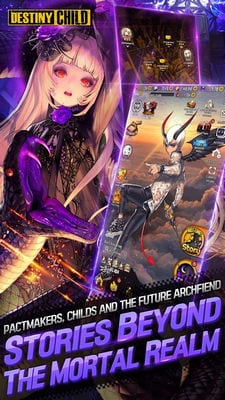 Langrisser
https://www.youtube.com/watch?v=gCEETjCc6dQ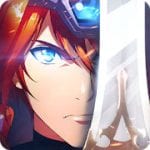 Many games are a set of levels that become more complex over time. Langrisser is exactly this turn-based strategy. By overcoming each obstacle, you open up new opportunities and new levels that will be unforgettable.
Everything is made in the style of anime and accompanied by good soundtracks, so the atmosphere is created accordingly. On the continent of El Sallia you will be able to find new adventures while exploring the game world.
Each hero in Langrisser has his own opportunities that need to be developed. You can explore the tree of each hero to choose your favorites. The classes also have priorities and play a huge role during the battles with enemies.
Langrisser offers you to change classes so that you can fight faster and more effectively against certain obstacles and enemies.
There are also bosses – not all of them you can win on your own. For the most challenging battles, you can team up with your friends to increase your capabilities.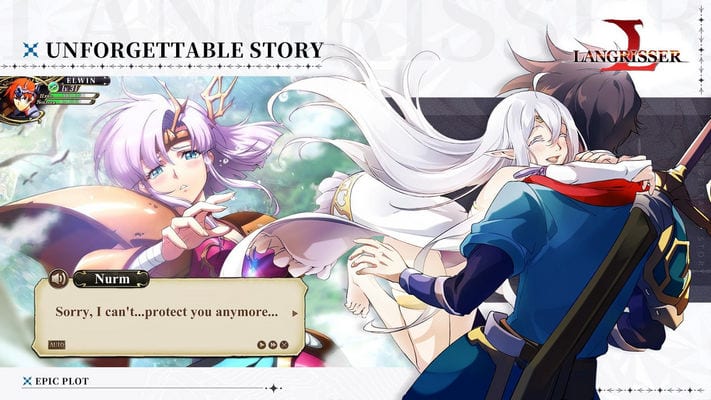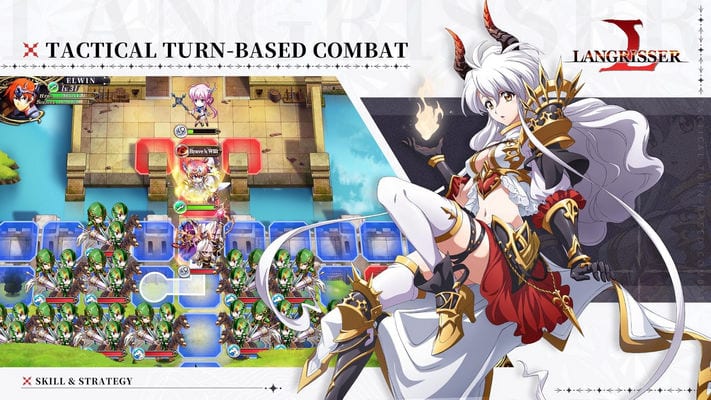 ONE PIECE Bounty Rush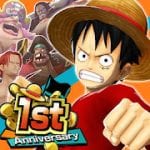 The sea and the pirates are inseparable parts of the same entity. Because in today's world you can't meet any real pirates, you can feel like them in One Piece Bounty Rush game.
Here you will create the whole team of manga characters of the same name, that has long been known to real connoisseurs.
The game is an arena of combat anime, where you will be mining treasures in battles with other players. All actions take place in the style of real pirates, as well as using graphics and drawing of real characters.
Each team consists of 4 players, which you choose yourself. Of course, in order for you to have a choice of characters, you need to collect them first. Cards with heroes can be unlocked during battles, as well as bought for real money or game currency.
It should be noted that in One Piece Bounty Rush you get only fragments of the cards that means that for the full hero you will need to collect all the parts. Each of them has its own class, combining which, you get an invincible team, resistant to attack by the opponent.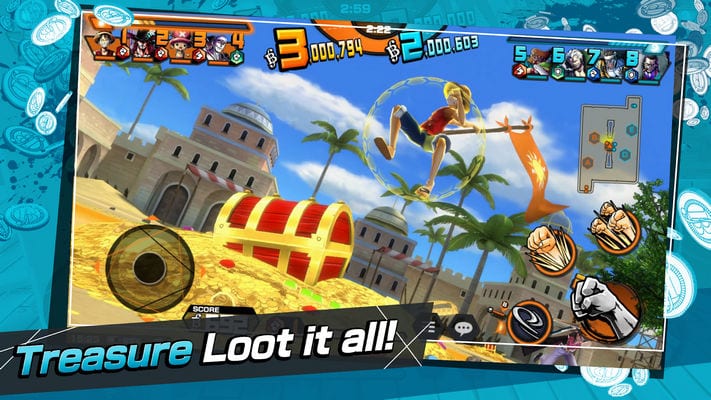 Disney Heroes: Battle Mode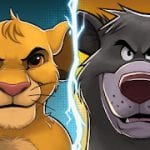 If you thought that all Gacha games use only anime characters, then you are very much mistaken. A great example is a game Disney Heroes. Here you control the characters from the famous cartoon Disney and Pixar, which acquire quite unusual for themselves abilities.
For example, you can use Jack Sparrow, Ralph, or the whole Incredibles family – and they will help you to save other characters. Of course, Disney Heroes is designed for fans or children, who consider these characters almost their friends.
Disney Heroes takes you to the Digital City where the virus is raging. It infects everyone around you – your friends, characters from other cartoons, and various characters. You'll have to smite them and save those who are still uninfected.
Disney Heroes has collected over 70 cartoon characters that you will have to discover. Each of them has opportunities to improve skills and abilities – there is an epic mode, enhancement with equipment, and other ways. Remember, your goal is to save the rest of them, and without a good team, it won't work.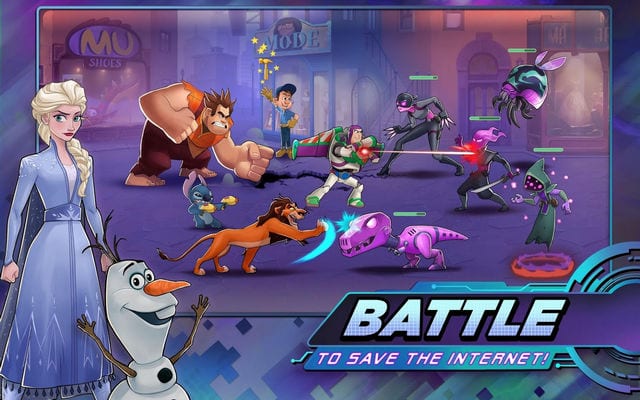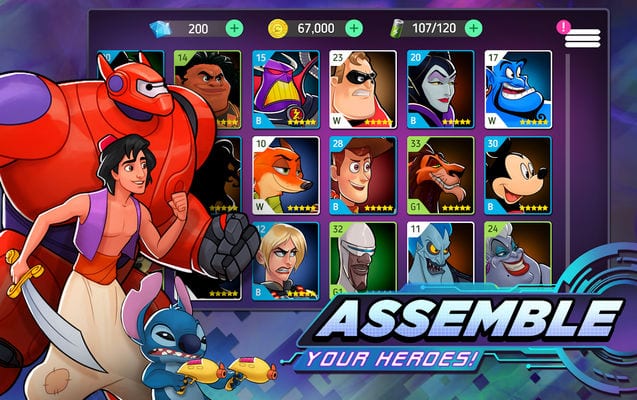 Fate/Grand Order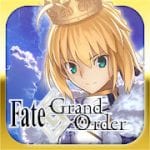 If you like quests, tasks, and missions, you may like Fate/Grand Order game. Here you will get a great scenario, and by following it you will learn something new about the characters and the universe of the game.
Also, you need to read a lot because the whole story is represented by thousands of words. The game is fully optimized for smartphones, so you won't have any difficulties with graphics or character display. It is also worth noting that the RPG becomes possible even on low-power devices.
The plot of Fate/Grand Order is based on the fact that a certain organization makes a shocking statement: all of humanity will be eliminated by 2019. But the reality is that everything is happening much earlier because in 2017 the world is already dead.
You are moving into Japan's past and you have to find the true cause of extinction. The Fate/Grand Order will tell you about an organization that sends people back in time and zombies them. Any intervention in the past directly affects the future. Try to form your own party of heroes in the game to stop this terrible interference.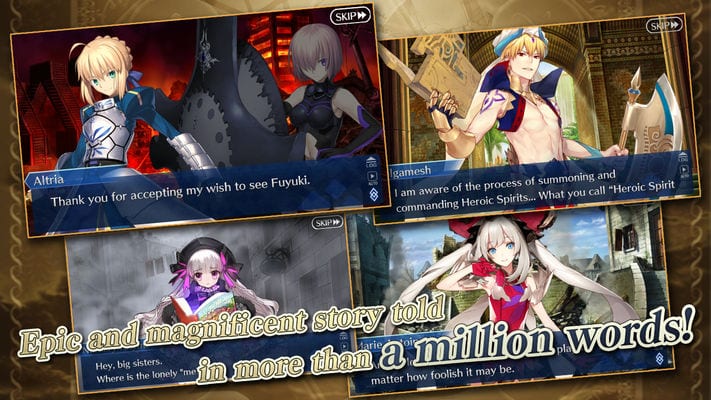 Arknights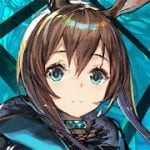 Many games may have topics related to terrible infections, diseases, and other bacteria that can cause the death of many people. In Arknights you will be one of the main members of a large pharmaceutical company, that researches deadly infection.
In addition to the virus, you will also have to deal with all the consequences that arise after it spreads. Arknights gives you the opportunity to control an entire island that is under threat.
Of course, you have to develop rescue tactics. You will need to use different characters and heroes to carry out the rescue process, combining them to achieve the desired result.
Graphics in the game is presented in anime style, and all characters can look touching while having the strongest abilities. Each of them has its own sound and voice, which belongs to the girls.
Arknights allows you to start the automatic game mode in case if you can't control the whole process by yourself. Still, we recommend you to try to play by yourself – it is the only way you can feel all the characters.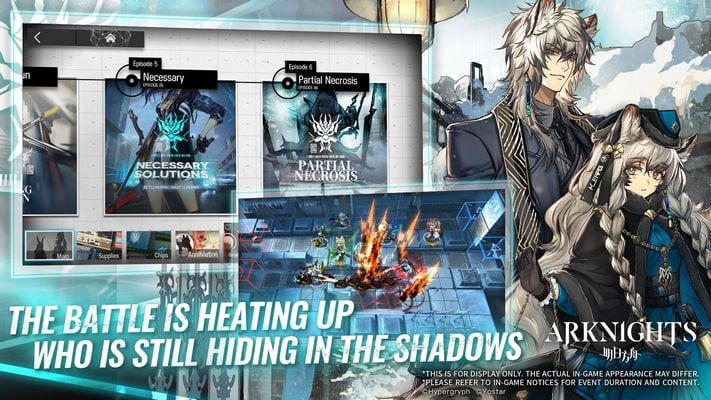 MARVEL Strike Force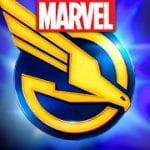 Marvel is another huge universe of comic books, with countless different characters. Fans of the universe around the world are constantly watching movies and playing games with their favorite characters, feeling involved in something more.
MARVEL Strike Force is a game in the Gacha genre, where you can unite all of them in one team. Heroes and villains will fight side by side in order to protect your home under your guidance. However, their strength depends entirely on you.
MARVEL Strike Force offers you to form a squad for each battle, selecting individual characters and abilities for them. If you do everything right, then literally from single touch to the screen, you can perform combinations of powerful moves.
Each of the characters is presented exactly in the form in which you are used to them – the graphics are maintained in accordance with the comics. In order to participate in battles and play MARVEL Strike Force, you need a constant and stable internet connection.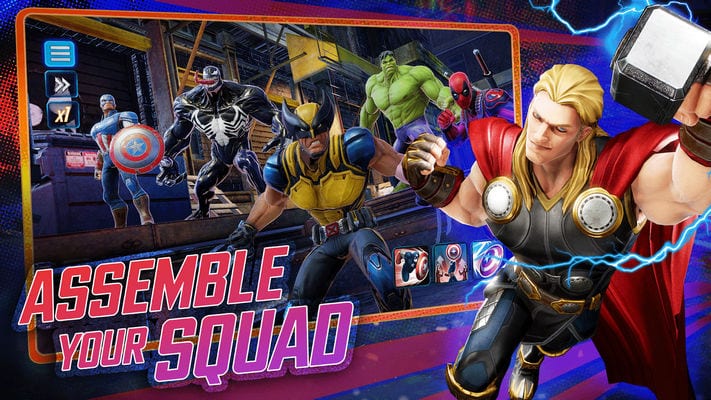 You may also like: 11 Best superhero apps & games for Android & iOS
Guns Girl – Honkai Gakuen
https://www.youtube.com/watch?v=Rk1cIG1iC8o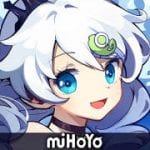 Beautiful girls, who were just recently schoolgirls, now wear combat armor and become on their own protection. Guns Girl takes you to the world of the apocalypse, where literally everyone you knew has become a terrible zombie.
You have to protect your life and your loved ones, who can go against you at any time. Collect equipment from the stage and immediately apply it to your heroes, strengthening them and their capabilities.
Guns Girl is a puzzle arcade with a lot of inaccessible content. Passing the game, you will discover all new items, weapons, uniforms, and even new characters. For each of them, you select weapons and uniforms, which are immediately displayed on your smartphone screen.
Guns Girl uses anime style, so you can also enjoy the beautiful pictures. The main thing to remember is that at any moment there may come complete destruction of humanity – don't let them all become zombies.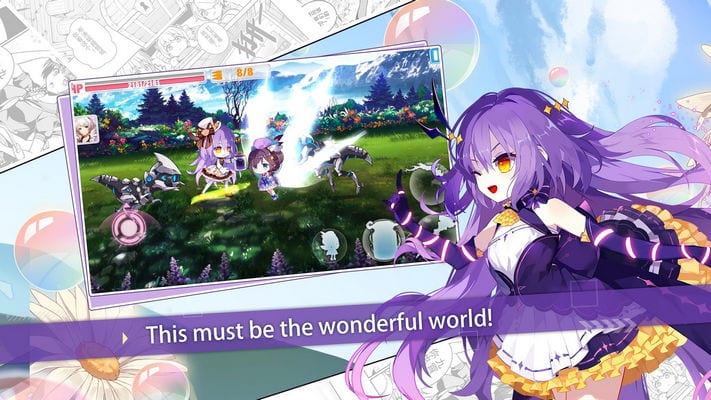 SINoALICE
SINoALICE is a dark fantasy game that uses gacha elements. Mostly the game attracts attention because of the storyline and interesting characters that you are going to meet.
The main characters of SINoALICE are girls – maybe you have even heard about them before because they are heroines of fairy tales that everyone knows. Now they find themselves in their own nightmares, which they have to overcome and get to the author. The intrigue is that only one girl can do it.
In order to overcome obstacles, you will use real weapons. SINoALICE has a collection of 150 different types, but it is not that simple. In this game Gacha is not realized in the best way – the possibility of falling out of the items you need is very low.
So if you want to get everything at once, then you just won't have such an opportunity. SINoALICE also offers you the opportunity to participate in events that represent a competition between players. If you can get a reward in them, you don't have to put it off – what you earn disappears sometime after the event.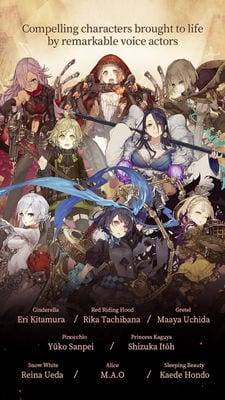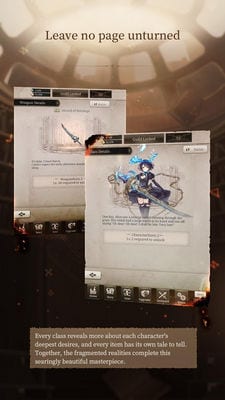 Harbingers – Last Survival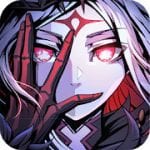 As it happens often in mobile and computer games, the main storyline of the game Harbingers is the apocalypse. Here you find yourself in a post-apocalyptic world, where all the survivors are asking for your help.
Only you and other players can save their world from darkness and bring people back to normal life. It's worth noting that it's best to play Harbingers with friends or a team to act together and overcome excessive difficulties.
You have to fight the most powerful opponents, so you can't relax for a moment. Harbingers is all about teamwork. You can choose your own allies so that all actions and processes you perform together.
For those people who are tired of strategic games, Harbingers is a real discovery. There's no need to think ahead or build a roadmap – just fight with your team. All the actions of your character and other participants are displayed as 3D figures on the screen, moving according to your commands.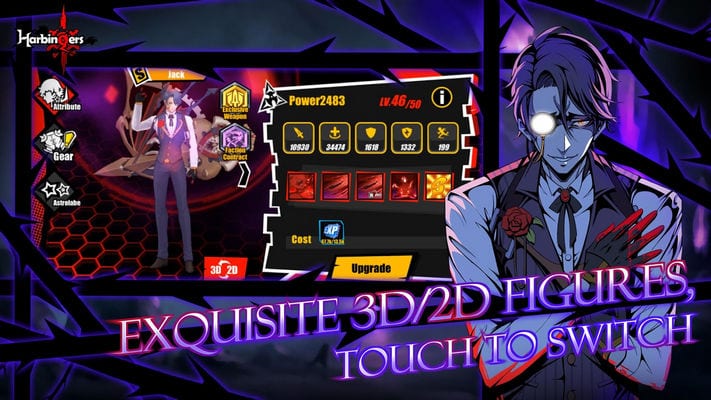 Astral Chronicles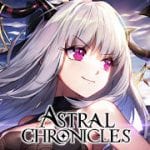 All your early ideas about Astral will be completely overturned after playing Astral Chronicles. Here you are sent to the Astral Kingdom, where your hero – the one of the chosen (which is not surprising, because otherwise, the game would just lose meaning).
You have to explore the new world where you are, as well as to unravel all intrigues. The plot can be intertwined several times, so even if you first do not understand what it is about, in the process of the game understanding will come by itself.
The Astral Kingdom is full of evil inhabitants, whose motives you do not know. You will have at your disposal a collection of unique heroes, which will drop out to you with some probability. After you open them all, you can easily choose your team.
Astral Chronicles is based on the fact that all your blows or damage will be inflicted by runes. Each of them will need to be remembered to apply in battle. In order to learn new runes, you can change your own class, as well as adjust it to your hero or for more damage to the enemy.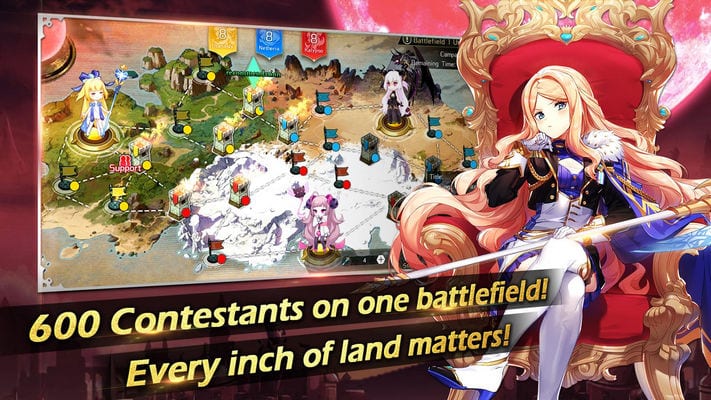 Brave Nine – Tactical RPG
https://www.youtube.com/watch?v=YPNbsOplgu0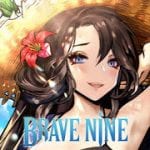 If you need to interact with other players, as well as want constant battles and tournaments, we present the game Brave Nine. Here you can constantly enter the PvP arena and fight with the same gamers like you and participate in various tournaments.
In Brave Nine, there are constantly some thematic events that offer you to take your place in the ranking of all players. All this is accompanied by good music and original soundtracks that will keep your mood on top.
Of course, in Brave Nine, you can also collect various awards, items, and heroes. You won't be able to get even one of them for nothing – you have to fight for all the elements of the collection.
You can also explore the entire storyline, which will reveal the nature of your characters and enemies. Some of the items you can buy for real money, but most of them are easily obtained in the game.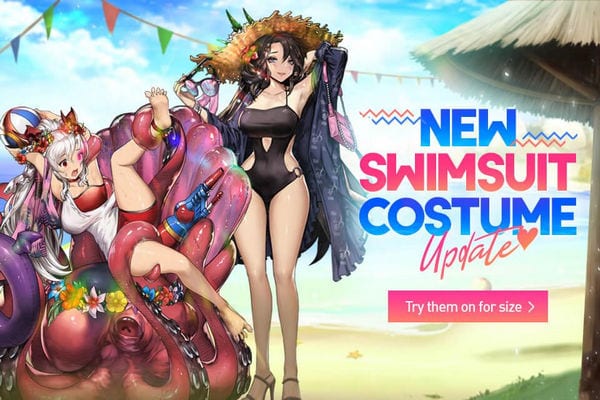 Epic Seven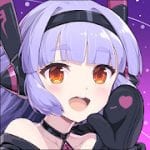 Fantasy, magic and parallel worlds are the basis of Epic Seven. The main character is in this magic world but it is not so simple. Out of seven alternative worlds, this world is the last one, and at the moment there is a cycle of destruction.
You will manage the squad of characters, that you gather and choose yourself. You can upgrade and improve them so that your power becomes more and more. It is also worth to assemble a team according to certain criteria so that the fight becomes meaningful.
Each of Epic Seven's heroes deals his own damage using a certain element – even your enemies are affected. Moments of collision with Bosses won't be so easy to pass – it may take several attempts because just one force isn't enough here.
To make the game interesting for you, we recommend you to pass all quests that you will meet. You shouldn't try to reach the end right away – otherwise, you will just miss a lot of interesting moments in Epic Seven.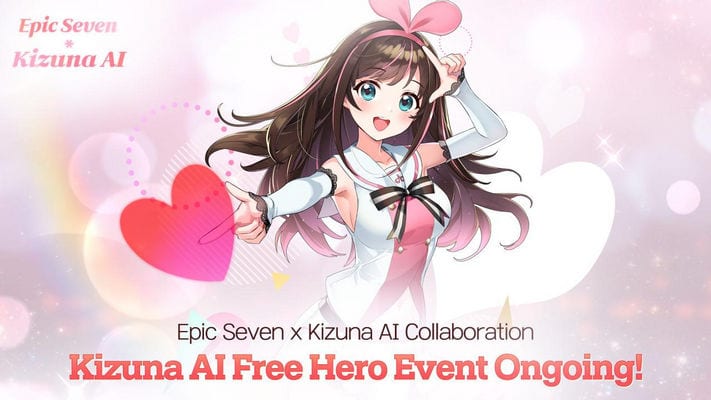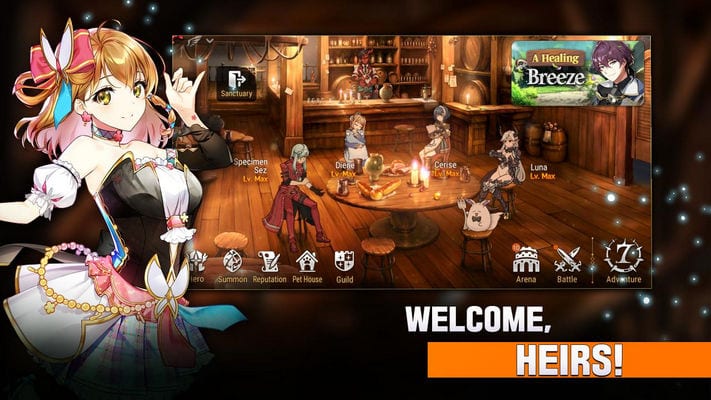 FINAL BLADE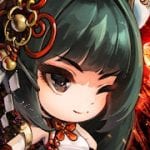 The combination of the RPG genre and Gacha is not uncommon. It's the perfect match for the game Final Blade, which we'd also like to tell you about.
It should be noted that the main advantage of the game is the abundance of different characters, as well as opportunities to develop their combat skills, external parameters, and other settings.
You will unite with other characters in order to save your world and to emerge from the battle as the winner. Each of the characters and there are more than 300 of them in total, has its own character and uniqueness, that will be demonstrated to you during the game.
Each of the levels in the game is presented in the form of locations, decorated according to the Middle Ages. They also have separate fantasy elements, that richly decorate the locations and enemies.
Passing the levels and story missions, you will develop the skills of your squad, as well as get chests with different items, gold, or weapons. Final Blade is an RPG, so battles are of paramount importance. And you will also be able to watch a huge number of movies with colorful characters.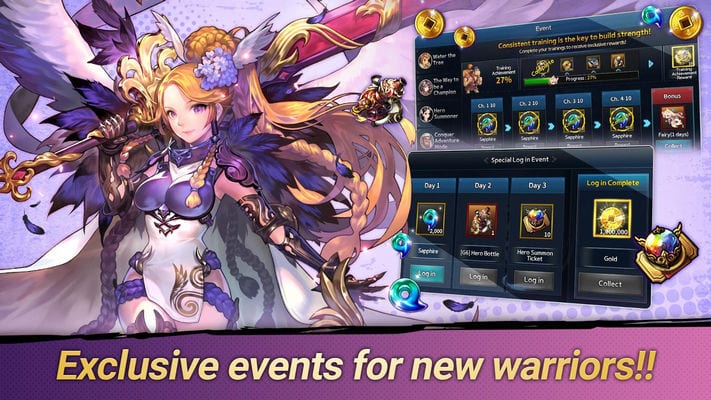 ELCHRONICLE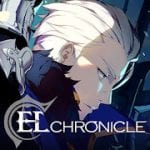 A world in which all beings live together. Beasts, Gods, human beings all coexist together in ELCHRONICLE. This is an excellent role-playing project with beautiful graphics and animation, which includes a separate fantasy world with its own nature, population, and problems.
In ELCHRONICLE there is a full lyrical plot, which is narrated in the form of short clips, dialogues, or voiceover. Your starting character will be Dean, and we think that every player will like him.
ELCHRONICLE allows you to play as whole teams or guilds, which can jointly defeat the bosses and other enemies. Each player will have their own characters, which are displayed during the game – as well as in the computer versions.
Some characters in the game you can recruit as your comrades, so if necessary, you will get quick help. If you don't want someone to help you – just collect materials and craft armor, weapons, or buy them.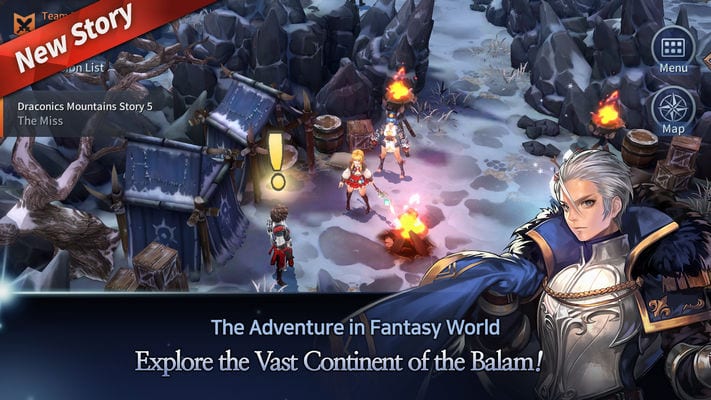 BLEACH Brave Souls – 3D Action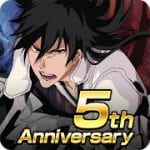 The Bleach universe has its fans and admirers who are happy to accept quality products with their favorite characters. BLEACH Brave Souls is an action game that also combines elements of a slasher.
You are invited to play it with friends or other players so that you can fight against each other and improve your skills. You will experience the story of each of the characters for the first time, or just discover new traits in them.
BLEACH Brave Souls is designed so that each character has its own voice actor, as well as a special line of victory and defense. Considering the different nuances, you can reach the right level of training much faster, as well as develop your companions.
Characters can be combined into teams of up to 3 people, creating combinations of them. In this way, you increase the ability of each of them – especially if they all have experience in different areas. Quests and key scenes will tell you what else to change in the character.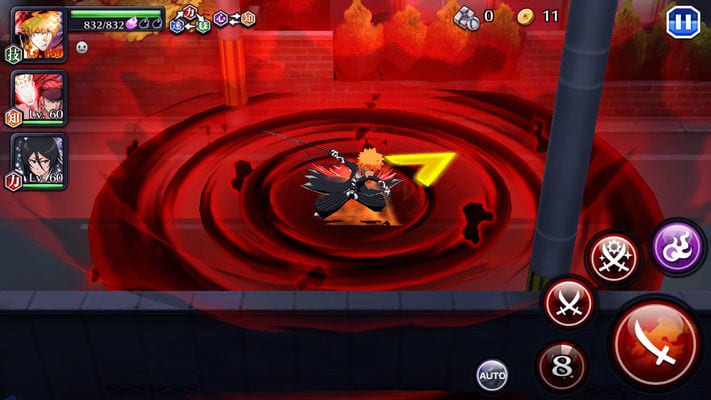 Dragalia Lost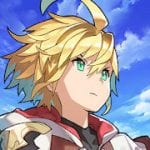 Dragalia Lost is an RPG from Nintendo that is almost free for all users. It has its differences from the standard mobile RPG, and also looks great on the smartphone screen.
Dragalia Lost has excellent high-quality graphics, which will not leave anyone indifferent or dissatisfied. The fantasy world is full of different characters, swords, and fireballs that you will use during battles.
Dragalia Lost, as the name makes clear, invites you to plunge into a world where people live together with dragons in harmony. But this peaceful coexistence is in danger, and you will have to save them all.
To accomplish this mission, you will be offered quests and a collection of characters. Not all of them are open – you must collect everyone during the battles and completion of tasks. From time to time, you will meet powerful bosses, exactly for whom you are upgrading your skills.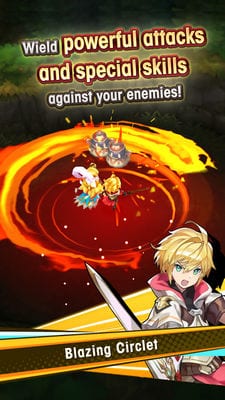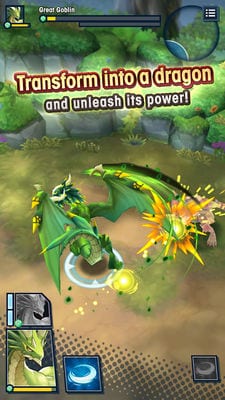 You may also like: 6 Best Dungeons & Dragons apps for Android & iOS
The Seven Deadly Sins: Grand Cross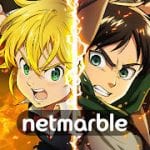 Would you like to control the sins? Not to commit them, but to have as your own fighters? In that case, you should try The Seven Deadly Sins. Here you will use your sins in order to win battles, as well as to defeat demons.
You will create your own team during the whole game time, changing its lineup and adding something new to each character.
In order to defeat the demons, you need to correctly combine the characters in the team. The Seven Deadly Sins assumes that the super techniques and enhancements will be available only if you raise the level every time.
You can raise it while training with other players. You will be fighting in an arena called "Death Match", where 2 players face the enemy. Everything happens in real-time, and you will kill demons for the sake of salvation.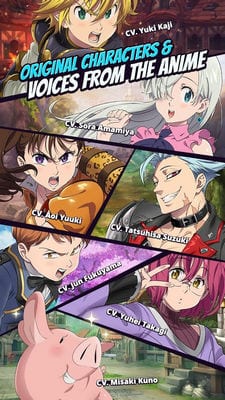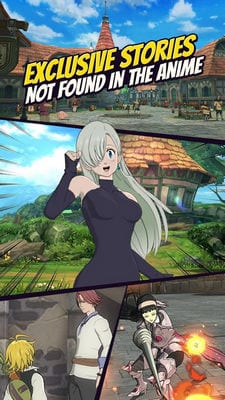 In addition to the fact that Gacha games use the mechanics of a kind of lottery items, most of them are not only based on this. They have their own storyline, which uses the characters available in your collection.
Of course, many developers benefit from the fact that people want to collect complete sets of games. That is why most of them have the opportunity to buy any object for real money – but in this case, you just lose the excitement and start investing in the game.
Most players are really addicted – because the plot captures them, and the characters are forced to start the game again and again. We hope that you can remain prudent and enjoy the charm and opportunities offered by Gacha games.