6 Best Dungeons & Dragons Apps for Android & iOS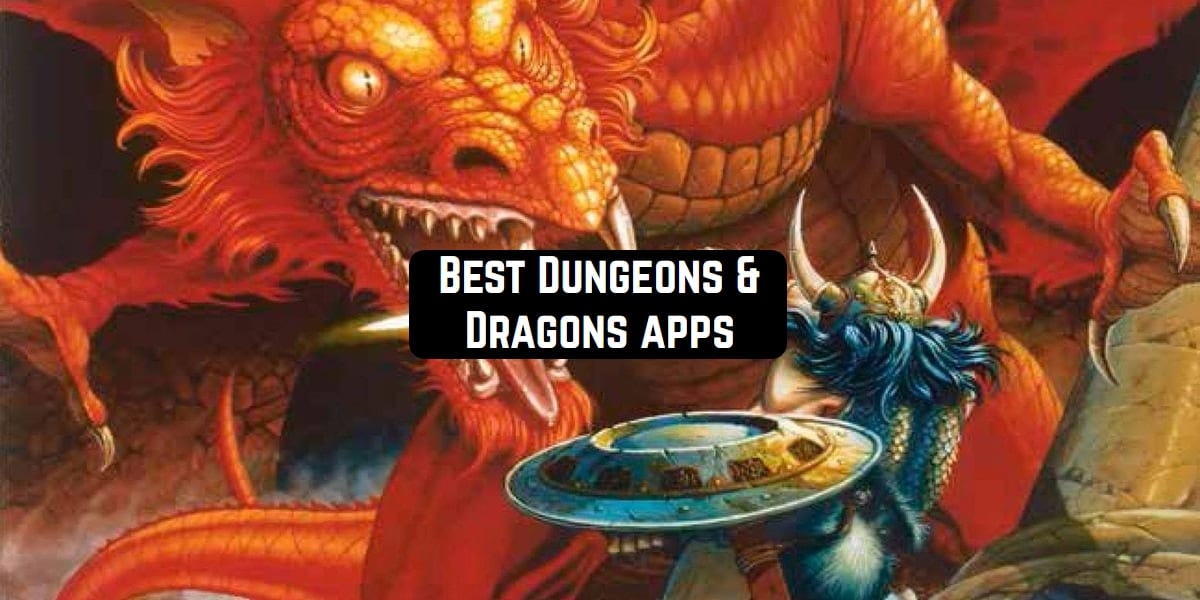 Dungeons & Dragons is a legendary board role-playing fantasy game. The game was invented in the 70s and its rules changed several times. Now it is a game in which you need logic, a little mathematical ability, and courage to win.
The idea is to move around the map, and the course of events is determined by the dice. In some mobile variations, there is also an emulation of throwing cubes, as well as the player in the role of a leader.
You may also like: 11 Best Offline War Games for Android
But nowadays, most of the games have too many modifications compared to the desktop version. However, there are different events, and a favorite Dungeons & Dragons game would like to be played.
So we present you the 6 best applications on Android and iOS devices, which will help you dive into the fantasy world of dungeons, treasures, and dangerous dragons.
D&D Lords of Waterdeep
D&D Lords of Waterdeep is a cross-platform game that you can play together with your friends on completely different devices. You can keep the screen of your phone in a horizontal layout for convenient gaming.
During the game, there is a chat room where you can chat with your friends. Support extension adds new branches of the story with robbery, new maps of the lord, and new tasks. It also leads to new buildings and structures, as well as the addition of another active player – a total of 6 of them now.
In the story of the game, you are one of the mysterious Lords wearing a mask. You can either play with 6 other people or 8 rounds against artificial intelligence. Expand your map and capabilities, get points for buying taverns, and completing tasks, as well as for the use of your buildings by other players.
You can choose to play the game online or play only with artificial intelligence at any time. Animated stories of heroes only add interest in the gameplay and will not leave fans of the genre behind.
You may also like: 15 Best Star Wars apps for Android & iOS
GM Wizard: Character Generator
Sometimes during a board game, there are situations when you need non-playable, but interesting characters – for example, inquests, or you just want to create a new character, but can not decide which one. Then GM Wizard: Character Generator will help you.
The application creates a new hero especially for you, who has unique physical and personal features. His name is based on his race, but you can change it if you want.
GM Wizard: Character Generator creates a new character: its history, name, body structure, and abilities – all this will help you to advance only further in the game and not stop at the process of creating a new character.
In addition to the characters, the application can also create special items. The library of names and titles can be replenished by you personally or generated automatically.
You can also use GM Wizard: Character Generator to emulate the dice – choose the right amount of dices for your needs and get the dices that will never get lost and show you the right result. Board games can also be used with modern gadgets – and this will not ruin the fun of the game.
Knights of Pen & Paper
In case you still doubt that the board game can be adjusted well and conveniently for modern smartphones, you are mistaken. Knights of Pen & Paper – RPG, made in pixel graphics, allows you to plunge into the world of battles.
Compared to its real version, the application has more dungeons that you can explore, as well as the Tavern – a place where you can store something.
You can become a master, decide how many monsters will participate in the battle. You can be an ordinary player and defeat monsters in constant battles. You choose which battles you want to fight in – in any of your roles.
When forming your own hero, you choose a class, characters to control, and weapons. In the process, you get and take a lot of tasks and other items that will help you to pass the level above and develop your character.
The advantage is that you can be a master or you can fully form your team with the master. The whole course of the game is in your hands – you just need to decide how to use it.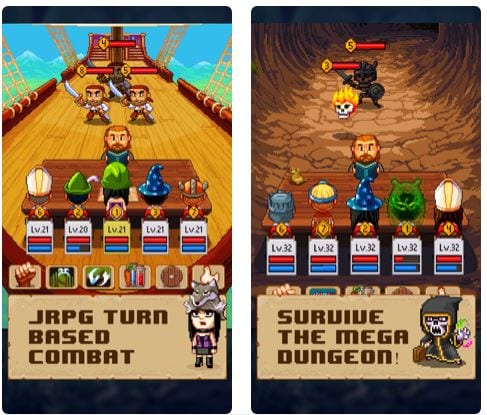 You can also check: 21 Best cross-platform PC/Android/iOS games
War Dragons
Another dragon game that includes the stunning 3D graphics and will put you in charge of the dragon army. The game is versatile and allows you to release various strategies while you are playing (yes, this is the strategy game).
You can unite in the teams with other players (the online gaming is possible here as well) and then help each other to launch attacks. Or, you can join a guild, or even hold off enemy raids in a real-time sense.  You don't have that much control over the battles themselves but simply watching them is great entertainment on its own.
One of the main accents in the game is to help to deliver the player the advantage of having the dragon in the virtual battle instead of guns and tanks. As a player, you are in charge of breeding the dragons, training them for war, and unleashing them to attack other players.
Another great advantage of this game is that you have the fine selection of battle dragons. You can choose the one you like more – there are more than 100 kinds.
Each dragon has its unique powers and skills that you can utilize in the battle. If at the beginning of the game you feel unsure, there is a quick tutorial that will give you the short guide of the game.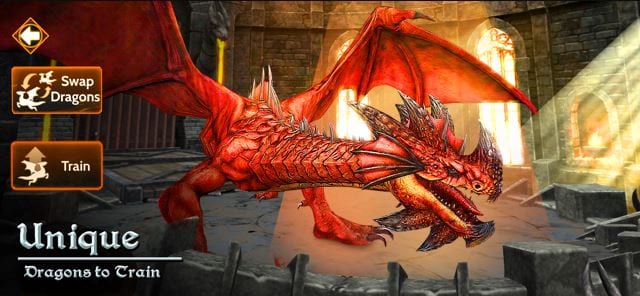 Warriors of Waterdeep
Warriors of Waterdeep is a story-based role-playing game that attracts users from the very first minutes of installation. In the plot, Waterdeep is the largest city on the coast, which is in danger from all sides. To protect the city, Lord encourages all warriors to stand up for it – and you are among them.
You can choose your hero, travel in search of treasures, fight monsters, and advance in levels of difficulty. You have access to already known characters and monsters from the rules of DnD, as well as completely new and unexplored heroes.
In the settings, you can fully choose your appearance, weapons, abilities, and so on. Think of your hero so that in tactical battles with monsters, he could always come out a winner.
Performing daily quests, you get awards, as well as exploring new and forgotten territories. There can be treasures, weapons, or caves full of dangers. The whole game is a research and thinking about further moves and routes so that the logic here is essential!
Warriors of Waterdeep requires a subscription that costs less than $10 a month. But fans of the game claim that the fee is not a problem – because the game really drags on with its adventures.
You may also like: 21 Best Gacha Games for Android & iOS 2020
WazHack
Moving through automatically created dungeons, you can find 300 items and more than 130 monsters! With the help of what you have found you will have the opportunity to overcome all these monsters and get out of the battle as a winner.
You may find the right weapon only after the collision, so you will have to rely on your sticks and potions – but you know exactly how to handle them!
If you die in the game, you do not have to give up. The next time you try, you will already have the necessary knowledge and skills and will easily overcome the obstacles in the dungeons.
When you survive at the level of about 300 feet, you will have the opportunity to update your character one time. Choose your favorite type of character and it will make playing even more enjoyable.
Adventures, striving to achieve your goal – all these are the elements of a great board game, transferred to the format of smartphones and tablets.
Whether you prefer to play Dungeons & Dragons online on your computer, on your smartphone or gather with your friends in the evenings to play the desktop version, the developers will find a way to help you.
This is how applications with full game rules, a collection of all monsters and characters, map generators and heroes are developed. There are also convenient network versions for computers – in case you do not have an opportunity to meet in real life.
For particularly busy, hasty or just mobile gamers were created versions for iOS and Android. In any case, nothing will prevent real fans to play their favorite game – in any edition of the rules and in any place. Choose your favorite option, install an application assistant on your smartphone and go ahead – accomplish deeds and explore endless dungeons.