Dungeons & Dragons is a legendary board role-playing fantasy game. The game was invented in the 70s and its rules changed several times. Now it is a game in which you need logic, a little mathematical ability, and courage to win.
The idea is to move around the map, and the course of events is determined by the dice. In some mobile variations, there is also an emulation of throwing cubes, as well as the player in the role of a leader.
You may also like: 11 Best Offline War Games for Android
But nowadays, most of the games have too many modifications compared to the desktop version. However, there are different events, and a favorite Dungeons & Dragons game would like to be played.
So we present you the 6 best applications on Android and iOS devices, which will help you dive into the fantasy world of dungeons, treasures, and dangerous dragons.
D&D Lords of Waterdeep
D&D Lords of Waterdeep is a cross-platform game that you can play together with your friends on completely different devices. You can keep the screen of your phone in a horizontal layout for convenient gaming.
During the game, there is a chat room where you can chat with your friends. Support extension adds new branches of the story with robbery, new maps of the lord, and new tasks. It also leads to new buildings and structures, as well as the addition of another active player – a total of 6 of them now.
In the story of the game, you are one of the mysterious Lords wearing a mask. You can either play with 6 other people or 8 rounds against artificial intelligence. Expand your map and capabilities, get points for buying taverns, and completing tasks, as well as for the use of your buildings by other players.
You can choose to play the game online or play only with artificial intelligence at any time. Animated stories of heroes only add interest in the gameplay and will not leave fans of the genre behind.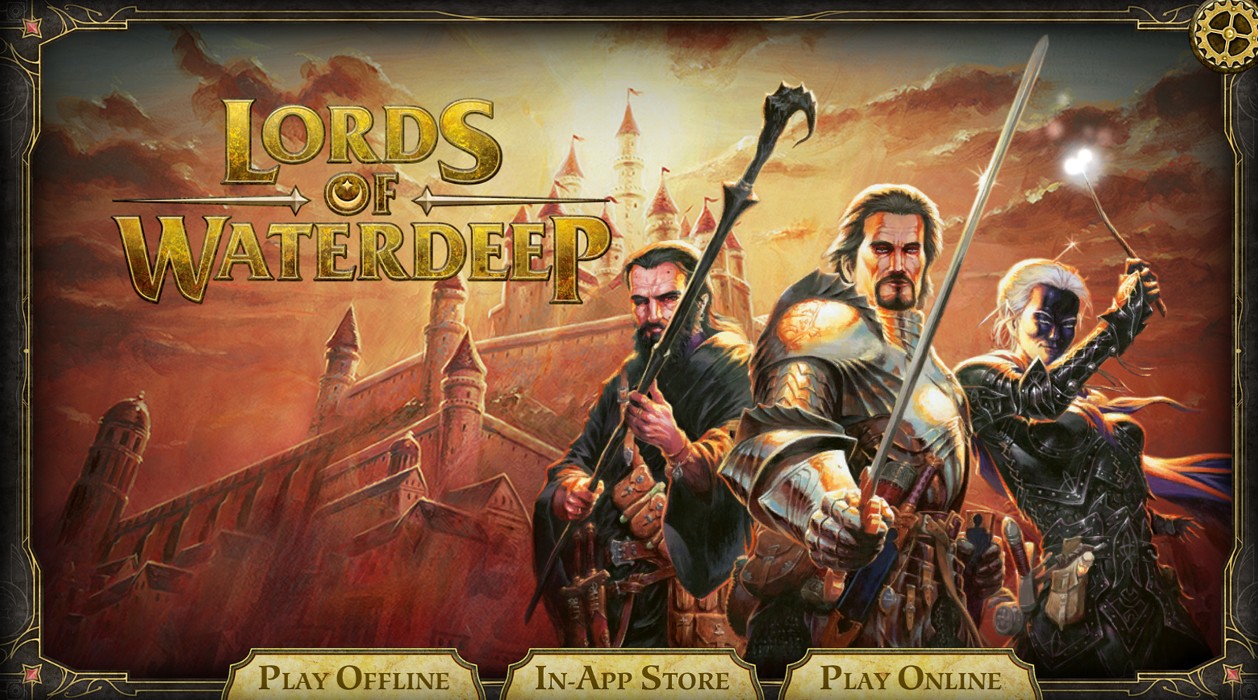 You may also like: 15 Best Star Wars apps for Android & iOS
GM Wizard: Character Generator
Sometimes during a board game, there are situations when you need non-playable, but interesting characters – for example, inquests, or you just want to create a new character, but can not decide which one. Then GM Wizard: Character Generator will help you.
The application creates a new hero especially for you, who has unique physical and personal features. His name is based on his race, but you can change it if you want.
GM Wizard: Character Generator creates a new character: its history, name, body structure, and abilities – all this will help you to advance only further in the game and not stop at the process of creating a new character.
In addition to the characters, the application can also create special items. The library of names and titles can be replenished by you personally or generated automatically.
You can also use GM Wizard: Character Generator to emulate the dice – choose the right amount of dices for your needs and get the dices that will never get lost and show you the right result. Board games can also be used with modern gadgets – and this will not ruin the fun of the game.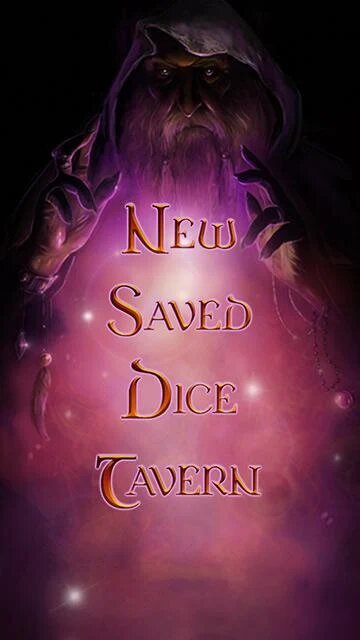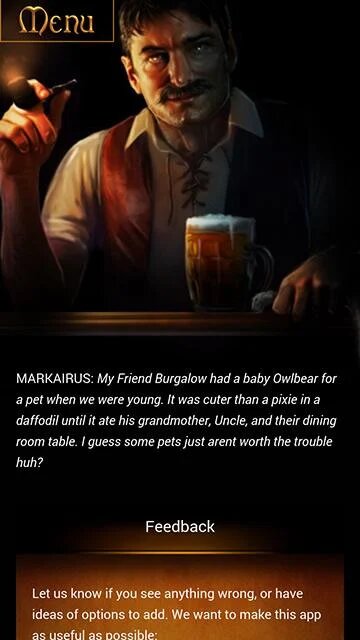 Knights of Pen & Paper
In case you still doubt that the board game can be adjusted well and conveniently for modern smartphones, you are mistaken. Knights of Pen & Paper – RPG, made in pixel graphics, allows you to plunge into the world of battles.
Compared to its real version, the application has more dungeons that you can explore, as well as the Tavern – a place where you can store something.
You can become a master, decide how many monsters will participate in the battle. You can be an ordinary player and defeat monsters in constant battles. You choose which battles you want to fight in – in any of your roles.
When forming your own hero, you choose a class, characters to control, and weapons. In the process, you get and take a lot of tasks and other items that will help you to pass the level above and develop your character.
The advantage is that you can be a master or you can fully form your team with the master. The whole course of the game is in your hands – you just need to decide how to use it.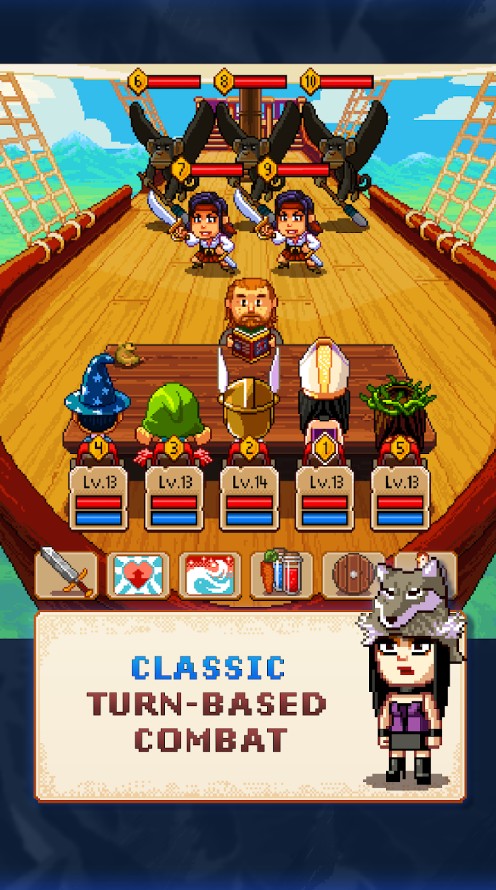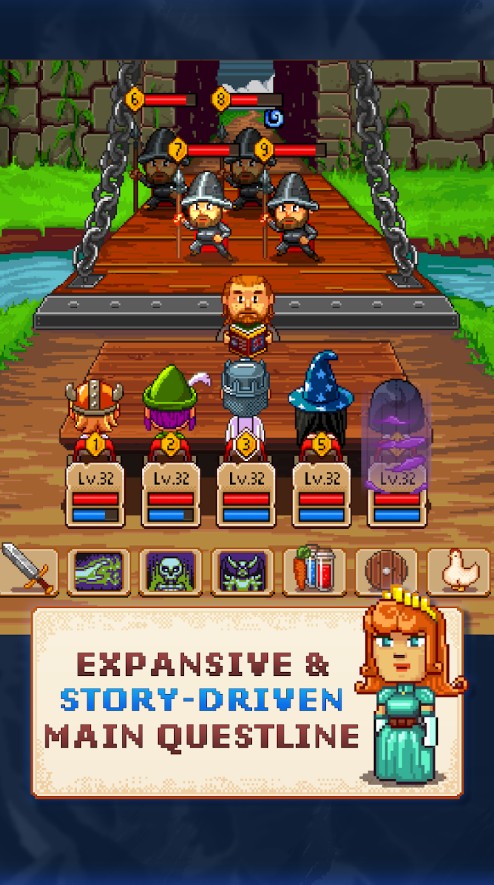 War Dragons
Another dragon game that includes the stunning 3D graphics and will put you in charge of the dragon army. The game is versatile and allows you to release various strategies while you are playing (yes, this is the strategy game).
You can unite in the teams with other players (the online gaming is possible here as well) and then help each other to launch attacks. Or, you can join a guild, or even hold off enemy raids in a real-time sense. You don't have that much control over the battles themselves but simply watching them is great entertainment on its own.
One of the main accents in the game is to help to deliver the player the advantage of having the dragon in the virtual battle instead of guns and tanks. As a player, you are in charge of breeding the dragons, training them for war, and unleashing them to attack other players.
Another great advantage of this game is that you have the fine selection of battle dragons. You can choose the one you like more – there are more than 100 kinds.
Each dragon has its unique powers and skills that you can utilize in the battle. If at the beginning of the game you feel unsure, there is a quick tutorial that will give you the short guide of the game.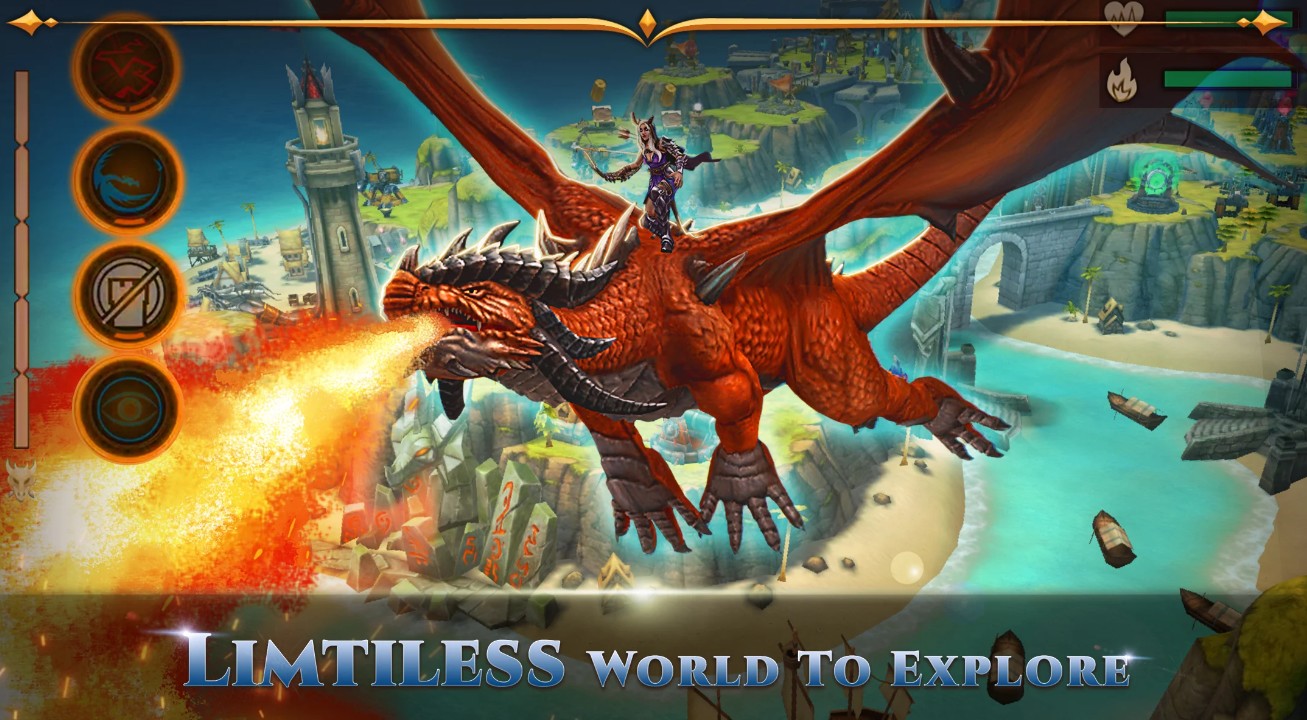 You can also check: 27 Best cross-platform PC/Android/iOS games
D&D Beyond
D&D Beyond is an app designed for fans of the popular tabletop role-playing game, Dungeons & Dragons. With an impressive array of features, it serves as a valuable companion for both Dungeon Masters and players alike.
One of the main options offered by D&D Beyond is its extensive character creator. Players can choose from various races, classes, and backgrounds to craft their own unique character, complete with ability scores, skills, and spells.
The character creator allows for customization and provides detailed information about each option, making it easy for players to build and visualize their dream character.
The app also boasts a vast database of rules, spells, and monsters, making it an invaluable resource during gameplay. Players can quickly access rules and spell descriptions, making gameplay smoother and more enjoyable.
In summary, D&D Beyond is a must-have app for both new and experienced players of Dungeons & Dragons that lets you try a unique character creator, interesting questst and amazing gameplay.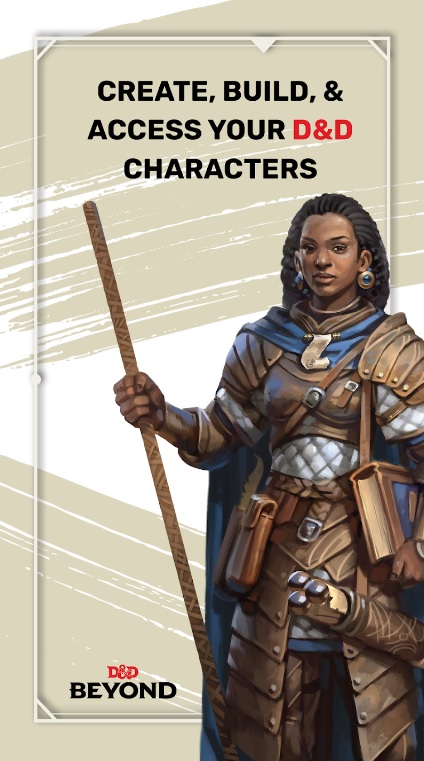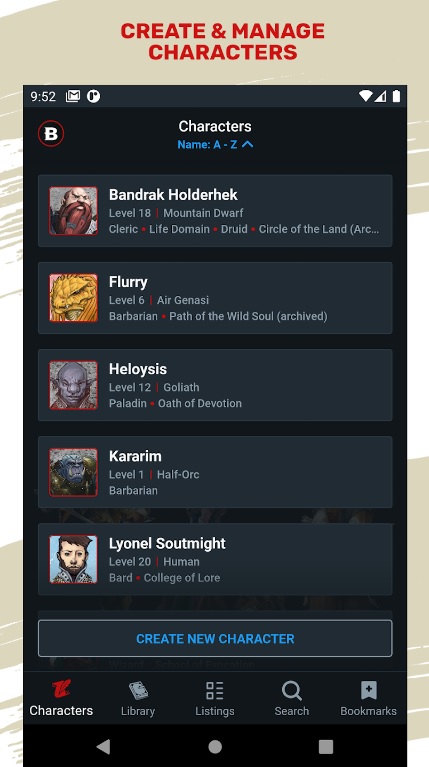 WazHack
Moving through automatically created dungeons, you can find 300 items and more than 130 monsters! With the help of what you have found you will have the opportunity to overcome all these monsters and get out of the battle as a winner.
You may find the right weapon only after the collision, so you will have to rely on your sticks and potions – but you know exactly how to handle them!
If you die in the game, you do not have to give up. The next time you try, you will already have the necessary knowledge and skills and will easily overcome the obstacles in the dungeons.
When you survive at the level of about 300 feet, you will have the opportunity to update your character one time. Choose your favorite type of character and it will make playing even more enjoyable.
Adventures, striving to achieve your goal – all these are the elements of a great board game, transferred to the format of smartphones and tablets.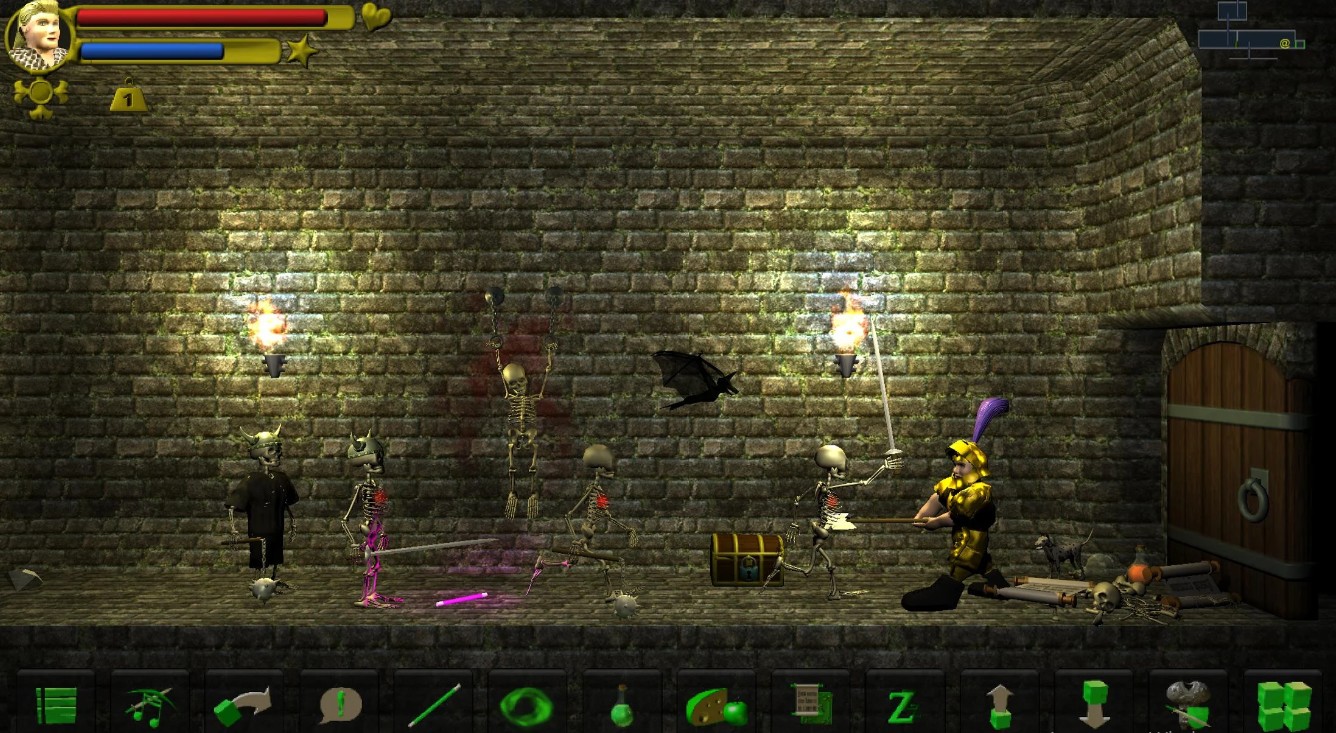 Dungeon&Heroes: 3D RPG
Fans of strategy and fantasy worlds will appreciate this game. This is a real immersion in fabulous adventures.
You can enjoy the magnificent 3D graphics and the open world. This gives you a great opportunity to travel from your home too bright locations full of various challenges and battles.
This game has amazing gameplay that will not let you get bored for a moment. Here you will have a lot to do.
To become a strong and successful fighter, it is necessary to go a long way by completing various missions, such as exploring dungeons or fighting with dragons.
You will truly experience total immersion in the fantasy world, not only because of the great 3D graphics but also because the whole gameplay takes place in the first person.
You are the main character of the story. It is you who change this world the way you want.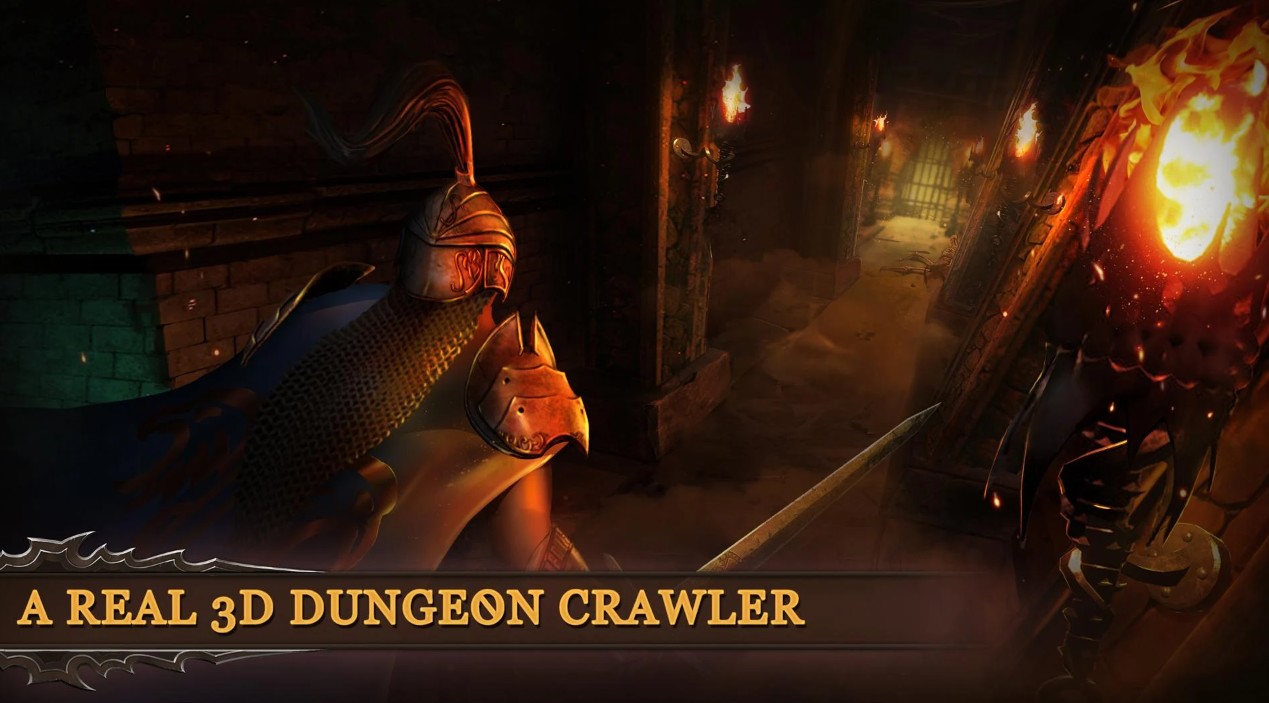 Dungeon Clash – 3D Idle RPG
This game assigns you a responsible mission. You must prevent the dark creatures from taking over the world. Test your strength in this game and find out if you could become a hero.
Dungeon Clash has 3D graphics, which is why it's even more interesting to play it. You can enjoy a detailed world and characters, as well as bright flashes during the battle.
Speaking of battles, this is an essential part of the gameplay. The point is that you have to fight various monsters, however, your main goal is dragons. With due effort and diligence, you will easily defeat all enemies and save the world.
Since this is an RPG game, it is important to think carefully about how better you can fight.
The control of the game is extremely simple. Character movement for the left hand, and the use of weapons and spells for the right. Develop your speed and attentiveness and you will become a winner.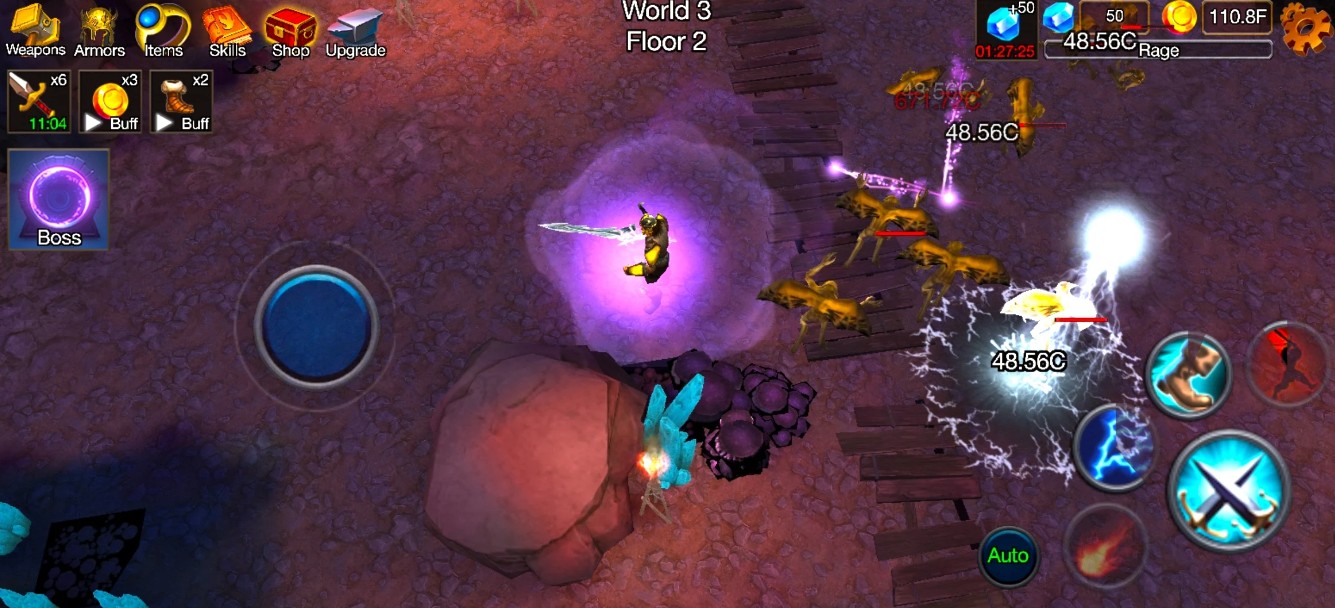 You may also like: 21 Best Gacha Games for Android & iOS
Moonshades RPG dungeon crawler
Dungeons, dragons, wizards, and not only in medieval surroundings – that's what this game is.
Download the app to your phone and start an incredible adventure that will bring you a lot of new impressions, namely a journey through various magical places, meeting mysterious people (or rather, fairy creatures), and immersion in myths.
The game offers 3D graphics of pretty high quality, so it will be very exciting to play because you seem to be living all these adventures in a real life.
Even if you don't have internet access for some reason, it's not a problem. There are several puzzles in the game that work offline and will bring additional bonuses for your character.
This is a great opportunity to try yourself as a smith, a talented potion maker, or even a wizard. You can create your weapons, enchant objects and produce potions for different purposes.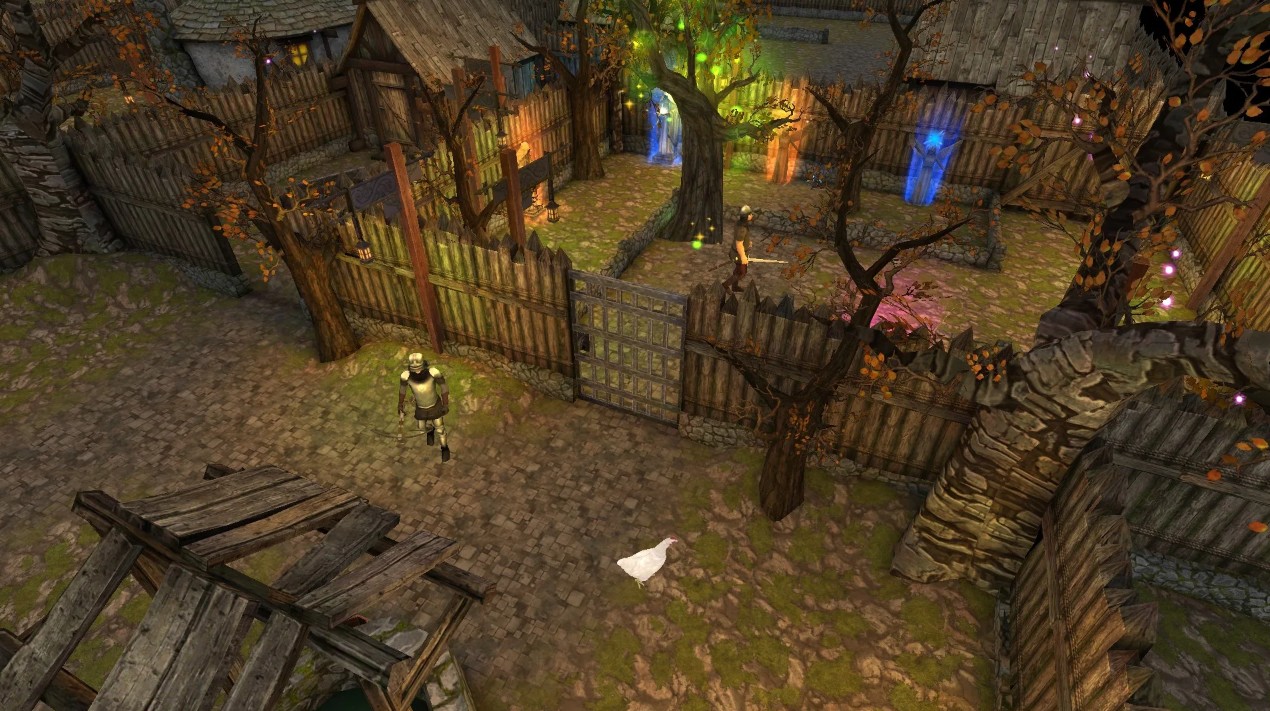 Dungeon Ward – rpg offline
Dungeon Ward – rpg offline is an exciting offline RPG game that takes players on a thrilling journey through a dark and mysterious dungeon world.
In this game, players have the freedom to choose from various character classes, each with its unique set of skills and abilities. Whether you prefer being a fearless warrior, a cunning rogue, a powerful mage, or a skilled archer, the game offers diverse character options to suit different playstyles.
The app provides a seamless and engaging gameplay experience, with stunning visuals and challenging dungeons to conquer. Players can explore various territories, uncover hidden treasures, and confront formidable foes as they progress through the game.
With numerous quests, missions, and challenges, players can level up their characters and acquire new equipment and abilities, adding depth and excitement to the gameplay.
All in all, Dungeon Ward – rpg offline promises endless hours of adventure and entertainment, making it an excellent choice for RPG enthusiasts seeking an enthralling mobile gaming experience.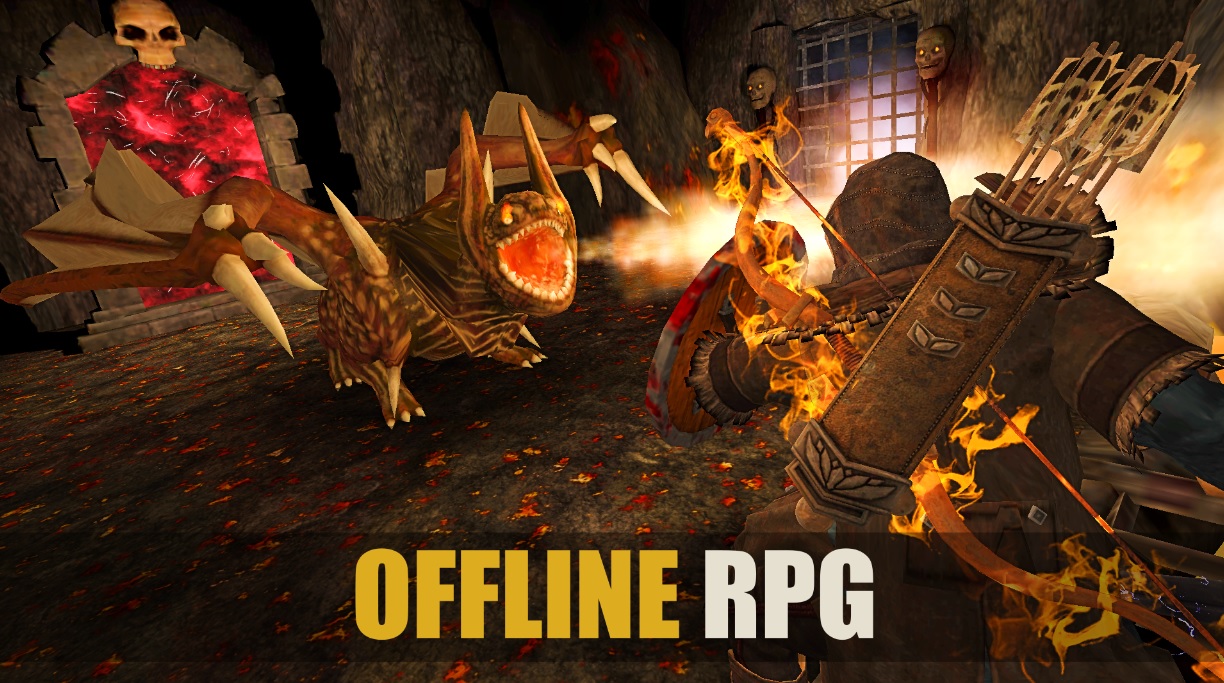 Era of Magic Wars
Era of Magic Wars is a captivating RPG game that transports players to a fantastical world filled with magic, epic battles, and thrilling adventures. In this game, players have the freedom to choose from various character options, each with its unique set of abilities and skills.
The app boasts an engaging storyline, breathtaking visuals, and strategic gameplay elements that keep players hooked for hours. It's not just about battles; players can also embark on quests, explore hidden areas, and interact with a wide array of non-player characters.
The game provides an immersive experience with its vivid graphics, diverse character classes, and a plethora of magical abilities to master. With numerous quests and challenges, players can level up their characters and unlock new skills, adding depth and replay value to the game.
In conclusion, I can say that Era of Magic Wars is one of the best games from this list as it allows players to explore new territories, uncover secrets, and encounter dangerous adversaries.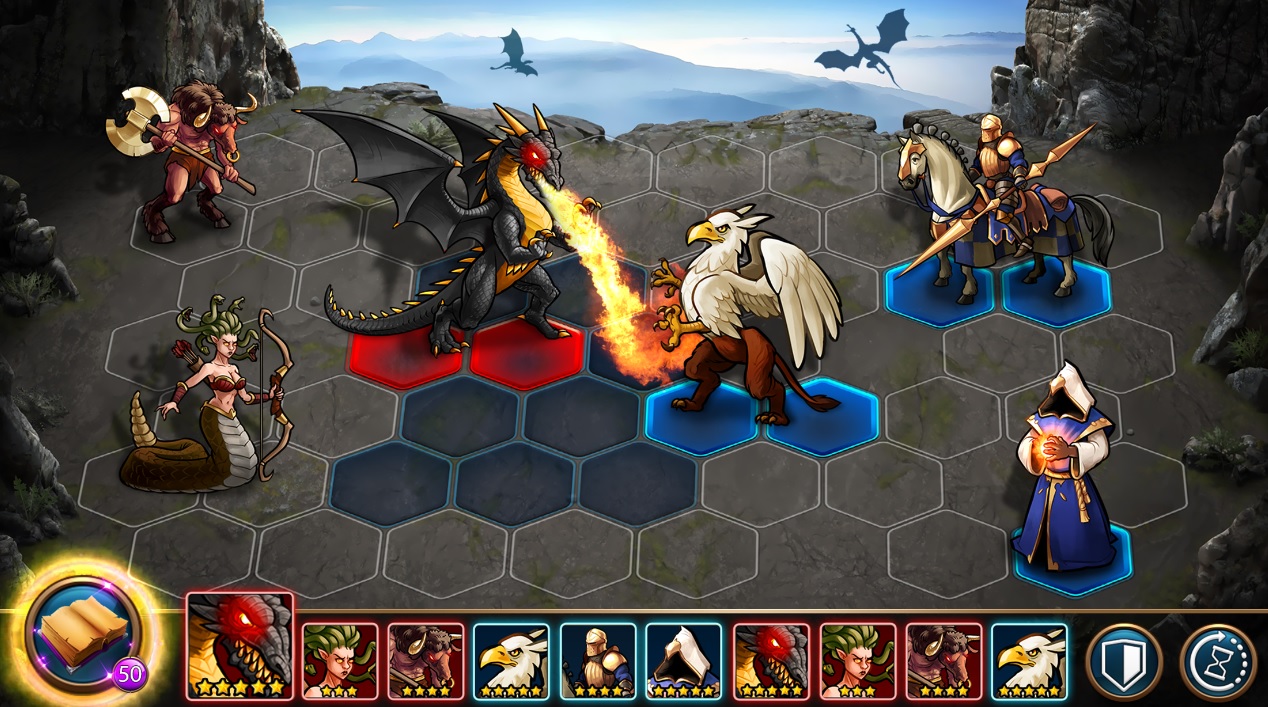 Whether you prefer to play Dungeons & Dragons online on your computer, on your smartphone or gather with your friends in the evenings to play the desktop version, the developers will find a way to help you.
This is how applications with full game rules, a collection of all monsters and characters, map generators and heroes are developed. There are also convenient network versions for computers – in case you do not have an opportunity to meet in real life.
For particularly busy, hasty or just mobile gamers were created versions for iOS and Android. In any case, nothing will prevent real fans to play their favorite game – in any edition of the rules and in any place. Choose your favorite option, install an application assistant on your smartphone and go ahead – accomplish deeds and explore endless dungeons.