The first thing that any user who visits your page pays attention to is your avatar. If you want to surprise your followers and catch the attention of new visitors, then you should improve this issue. The best option is to use a photo-sharing service that allows you to turn your photo into a unique image.
We have reviewed the best websites to create avatar from photo for free, with the help of which you can create your virtual skin. You will definitely be surprised to see the result.
Make your social media content more realistic with these best apps that bring photos to life and make them talk.
PickaFace
PickaFace is a service that helps you fully create your own character and upload it anywhere. It has all the tools you need to do this. The service doesn't support creating avatars in the mobile version, so you'll need to log in through your computer first.
Once you've done that, you'll have an avatar creation workshop available to you. The bottom line is that you use pre-made appearance templates that include all the elements to create a drawn character. So, there are face shapes, eyes, hair, eyebrows, and many others.
At the same time, you don't have to draw anything yourself. The service has already loaded more than five hundred of all the necessary elements. The interface is quite handy and simple so that you can understand everything on an intuitive level.
When the work is done, you can upload the finished picture to your gallery and then post it on social networks. Besides, you will have access to a gallery of all your previous works, which you can easily view and edit.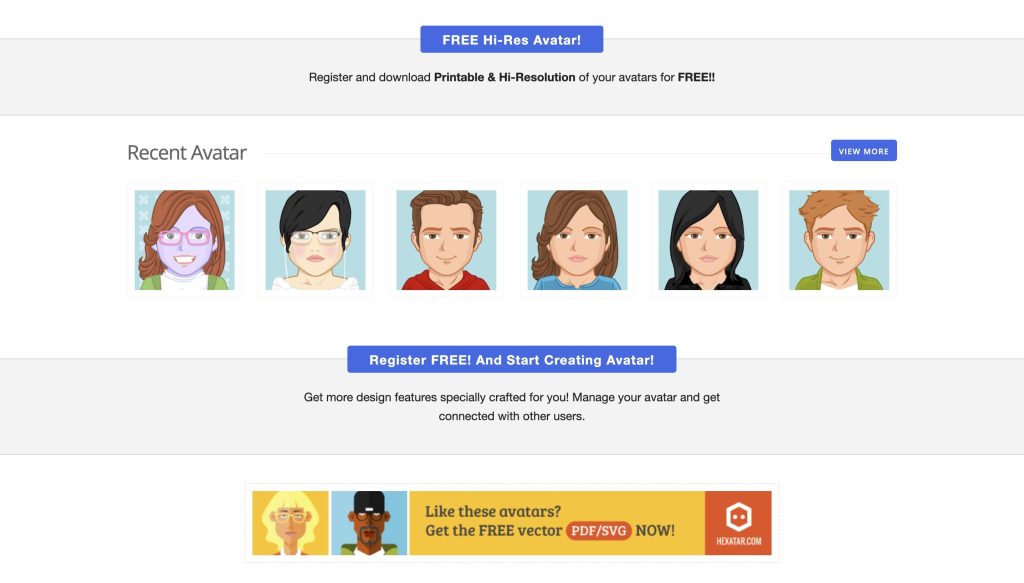 You can also find avatars created by other users on the service to see examples. There are already a huge number of users registered on the project, who create their characters every day.

You may also like: 11 Full Body Avatar Creator Apps (Android & iOS)
Cartoon.Pho.to
Cartoon Photo is one of the most functional and advanced services that will definitely come in handy for absolutely any social media user. The essence of this project is that you can create a drawn avatar right from your photo in one click.
The first thing you have to do is to take a picture of yourself on camera. The photo can be absolutely anything, but the main thing is that your face must be clearly visible on it because the program must identify it.
Then, all you have to do is to upload the image to the site. From now on, all your work is done. You will instantly get your avatar, exactly matching the photo, but done in a special drawn style. You can download it so that you can then upload it to any of your social networks as an avatar.
Besides the function of creating drawn images, the site can perform other tasks. For example, a simple photo editor is available here, thanks to which you can replace Photoshop for simple processing and editing.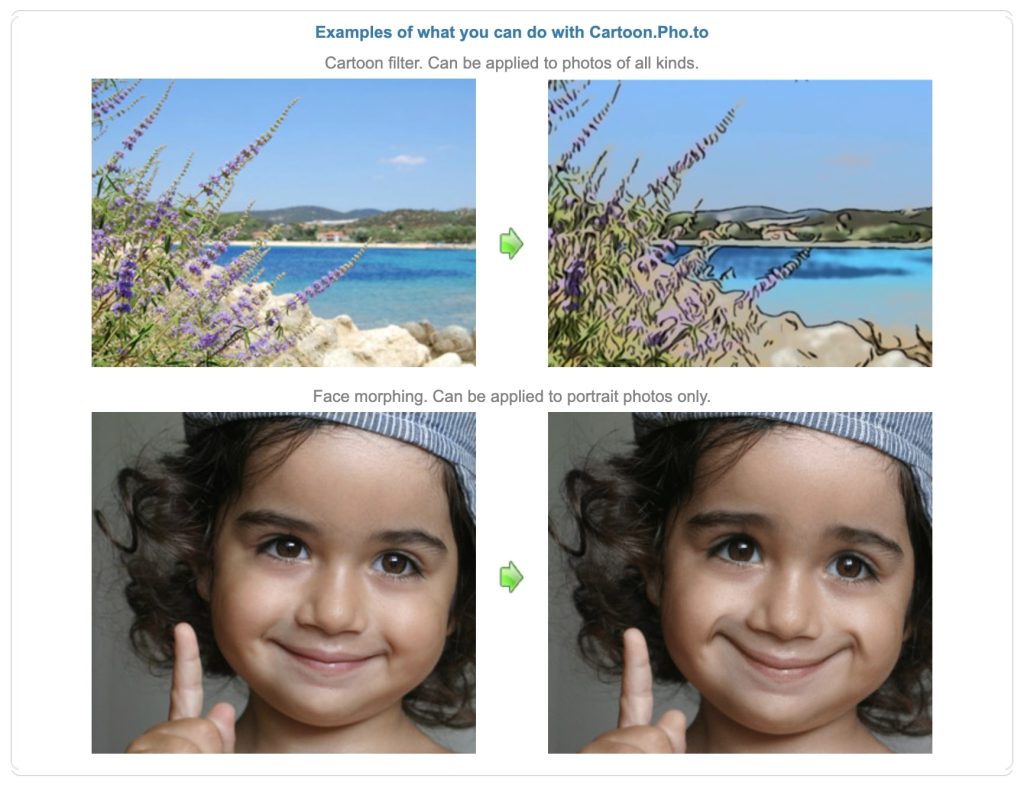 Most importantly, all services are absolutely free. Moreover, you don't even need to download separate apps. All functions are available on the service.

Cartoonify
Cartoonify offers a special workshop with ready-made templates. With their help, you can create your own unique avatar, which is based on your appearance.
All the facial parts are already drawn. You only need to assemble from them the finished art, selecting the necessary elements from the list. It will take you no more than a few minutes.
The result can be downloaded to your device, and then posted on social networks or shared with friends.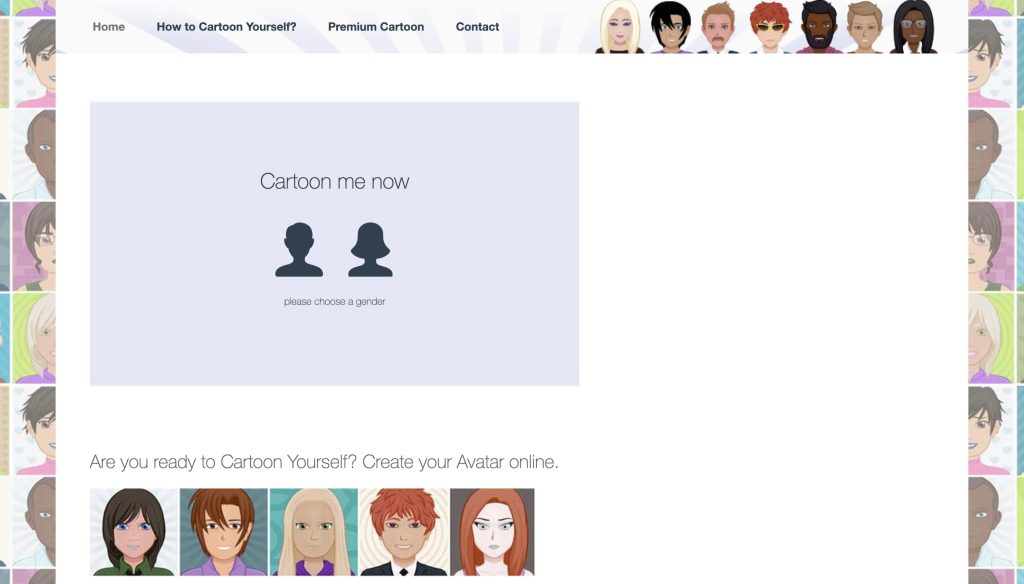 An important function is also the export of images in vector graphics. This is a special format, in which an image is displayed by processing simple shapes. In this case, there is no loss in quality, it can be as large as possible.

BeFunky
The Befunky service gives you the opportunity to create a drawing in one click, without wasting a second of your time. To begin with, you need to take a picture of something. It can be absolutely any photo, but it will be better if you upload your face because the service was originally designed for such purposes.
After that, you can go to a special section of the service and upload the image there. By clicking one button, you will get an art version. Then you can save it on your computer and post it on social networks.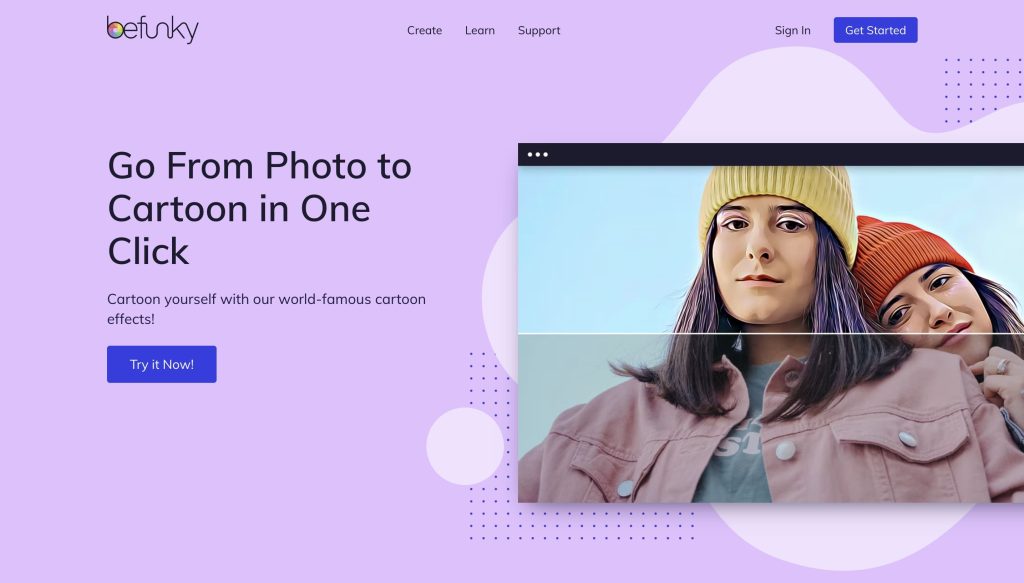 Initially, this site was created specifically for the effect of creating art. Yet, now you can find a simple photo editor right in its web version. For example, you can create collages in it. All functions are absolutely free.

You may also like: 8 Best Cartoon Avatar Creator Apps for Android & iOS
Avatar.Pho.to
There are over seventy different templates in Avatar Photo. Each one is an interesting version of an avatar. All of the effects presented are animated. First, you will need to take any photo you would like to put on your avatar. After that, you can go to the service.
In a special section, you will find all the presented templates and settings. They are all located together with special windows for the preview. This means that you will be able to determine at a glance which template will suit you best.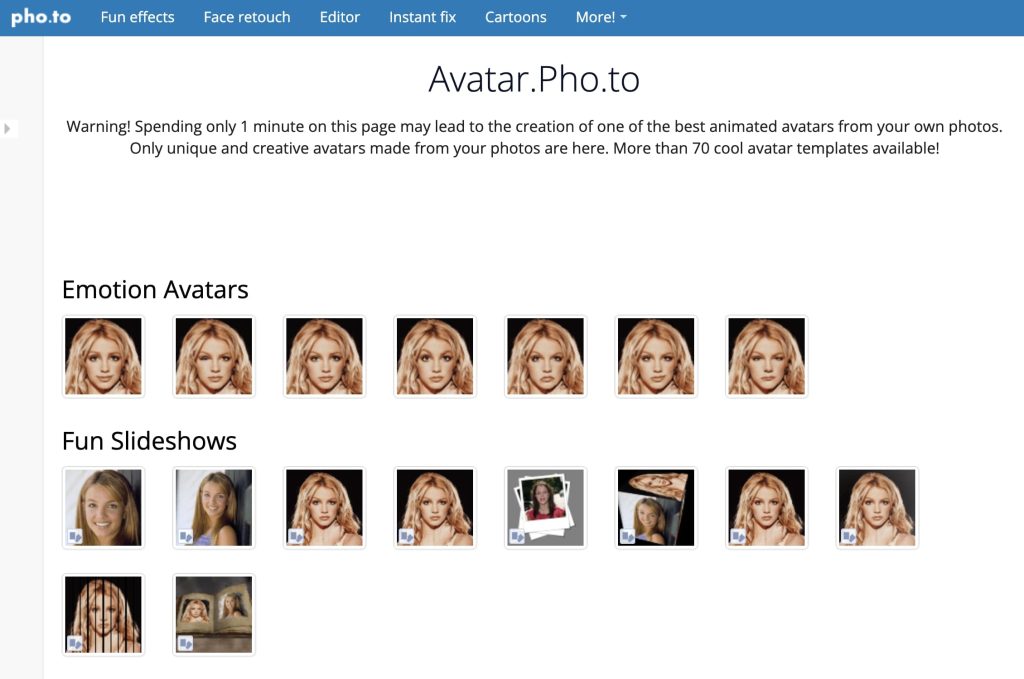 There are different options here, which are sorted by sections. For example, the developers have added some animated slide shows, emojis, and effects that are superimposed on top of the image. Then upload your photo, click on the desired template and download the result to your computer.

PhotoCartoon
Photo Cartoon is a site that is both simple and contains a huge number of useful features. The main task is a quick creation of specially drawn pictures based on existing photos. You can then upload them to your social networks and install them as avatars.
Most importantly, this service will save you from wasting a huge amount of time. To start, take a photo. The condition here is only one – your face must be clearly visible and not blurred. Next, you can open the service and upload your image there. That's all you need to do.
Then the service will automatically do all the work for you and apply the filter that will give your photo a painted effect. If you need, you can resize your picture to fit your avatar.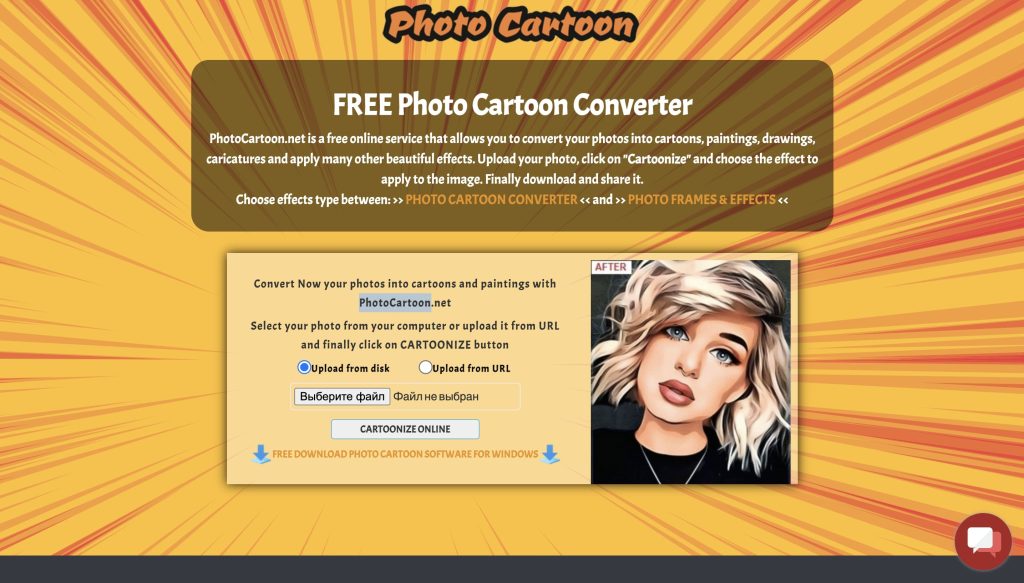 The service is absolutely free and you can try its work right now.

You may also like: 11 Free Live Photo Filters Apps for Android & iOS
Avatar Maker
With Avatar Maker you can create a drawn avatar in just a few clicks. You don't have to draw anything, because the developers have added a huge number of templates. These are ready-to-use body parts and faces that you can put together to make an artwork that looks just like you.
There are some stages in the process of creating art. First, you will have to choose the character's facial features. Then you will have to choose the eyes, the mouth, the eyebrows, and the hair.
After that, choose the clothes, and at the last step, you will be able to determine the background on which the art will be drawn. Everything is ready! Now don't forget to save the result to your device and then share it on social networks. All of the above features are absolutely free.