Today, the Internet provides a huge number of convenient opportunities for communication, and we frequently forget that everything that is published on the Web can be publicly available.
It is quite simple to protect yourself from unpleasant consequences: there are many private call apps where you can make calls without revealing your real phone number.
And if you want to have fun with your calls and prank your friends, check out the article about the funniest fake celebrity call apps.
Telegram
Yes, the messenger that we all love. But many do not even suspect that by changing special settings you can hide your phone number, leaving the possibility for video and audio calls. To do this, simply open the privacy and security settings and select "nobody" in the phone numbers section.
The same can be done for calls in principle if you want to protect yourself from unwanted conversations.
The app is free, you do not need to pay for a subscription to hide your phone number, does not take up much space in your phone, and is absolutely safe. Telegram doesn't have any paid version and advertising, so it's pretty nice and simple to use it.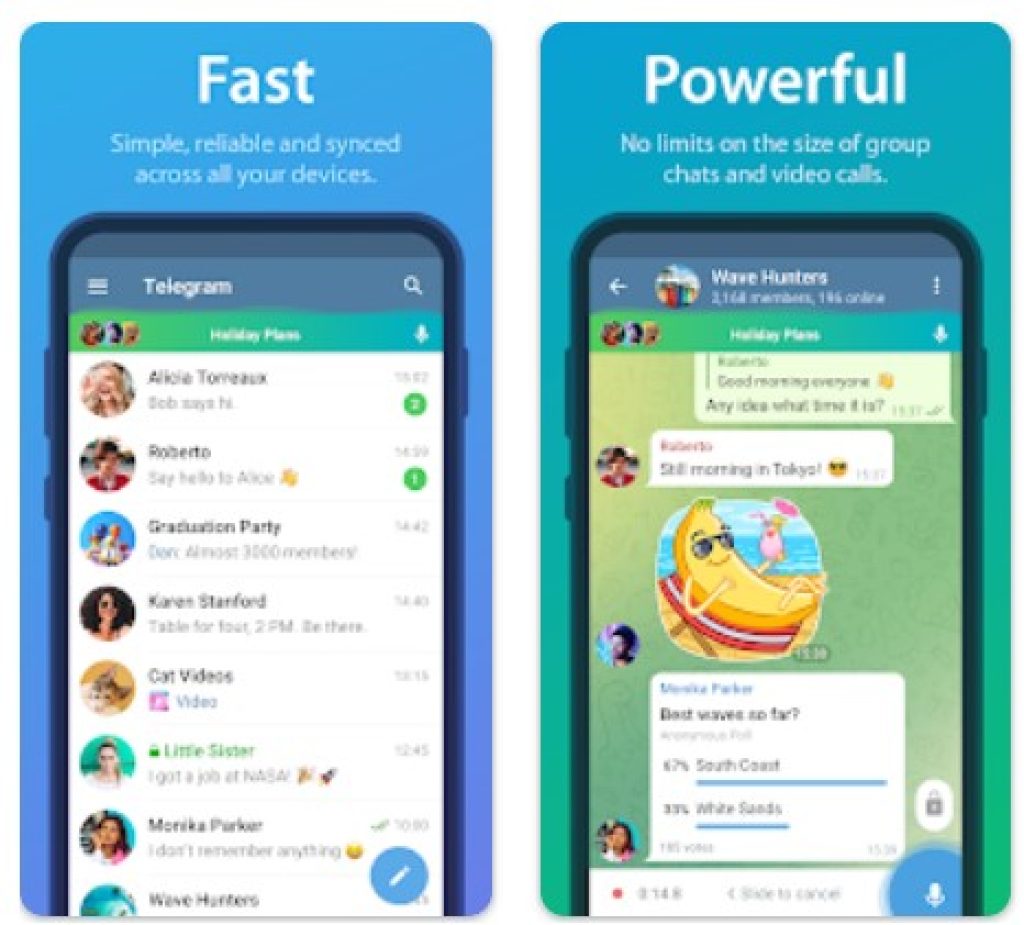 You may also like: 7 Best Santa Video Call Simulation Apps for Android & iOS
Text Me: Second Phone Number
Another equally well-known application is able to create a second phone number by which you can make calls and write messages. A personal phone number does not require your subscribers to have the same application.

You can set several phone numbers at once and it's absolutely free! It is possible to send photos and videos, as well as upload them from Dropbox. This utility helps to maintain anonymity in chats and calls.

The authors of the application confirm that it has the largest number of downloads in the store and the best performance
The only drawback is the unavailability of emergency calls and the high cost of some functions. In addition to the free version, there is also a paid version that will allow you to use the application from anywhere in the world without advertising.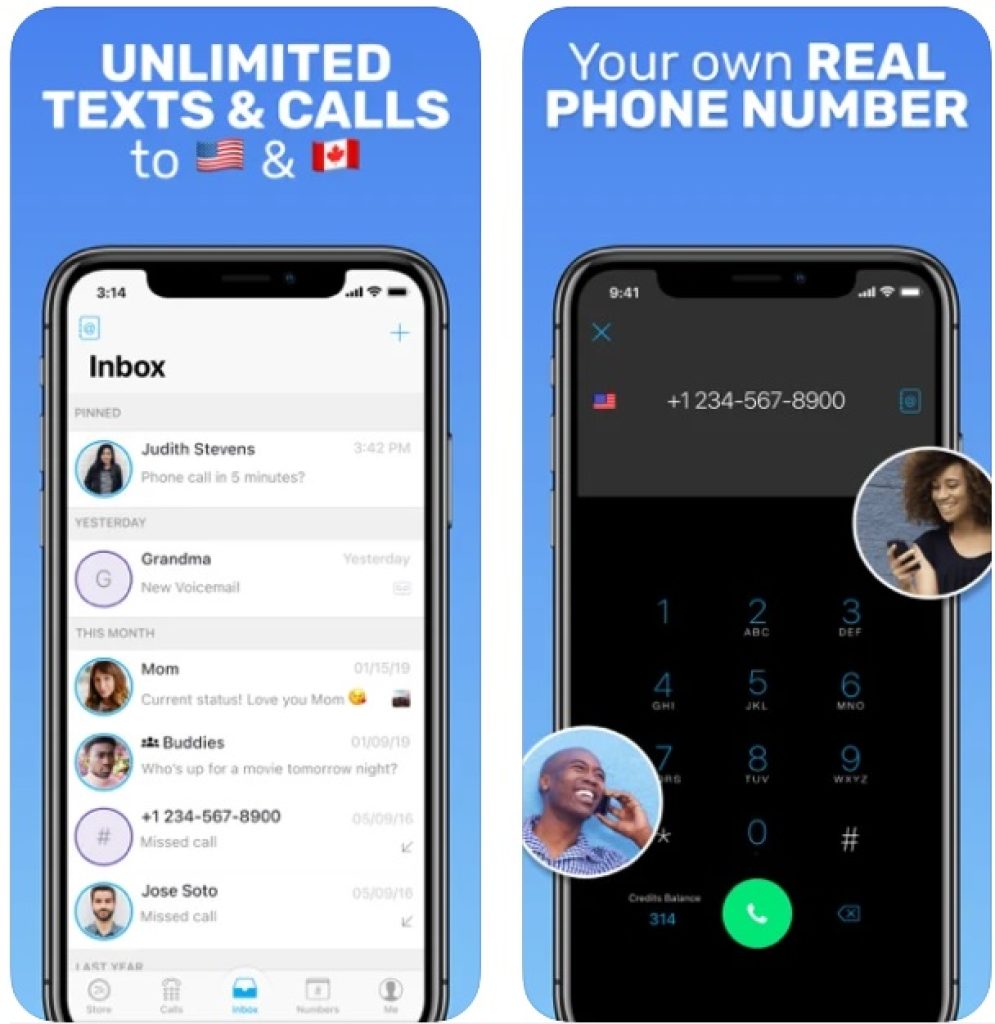 2nd Phone Number: Second Line 4+
This app will be very useful for entrepreneurs or people involved in the business. This utility will simplify your business and personal communication with a subscriber around the world and make it anonymous and secure.

An unlimited number of calls and messages, the ability to call real numbers using your own private number without the need for a SIM card. A huge advantage is a fact that the phone number is not tied to roaming, and incoming calls from other countries are absolutely free.
2nd Phone Number can work both on the phone and on the computer or iPad. It is possible to block and unblock unwanted messages and calls. Using this app is very simple, and the eye-friendly design makes it more convenient.

So far, only the phone number of Canada and the USA can be used. The design of the 2nd Phone Number and the night mode does not irritate the eyes and allows you to chat with friends for a long time. Use the app anywhere in the world and don't worry about the privacy of your data.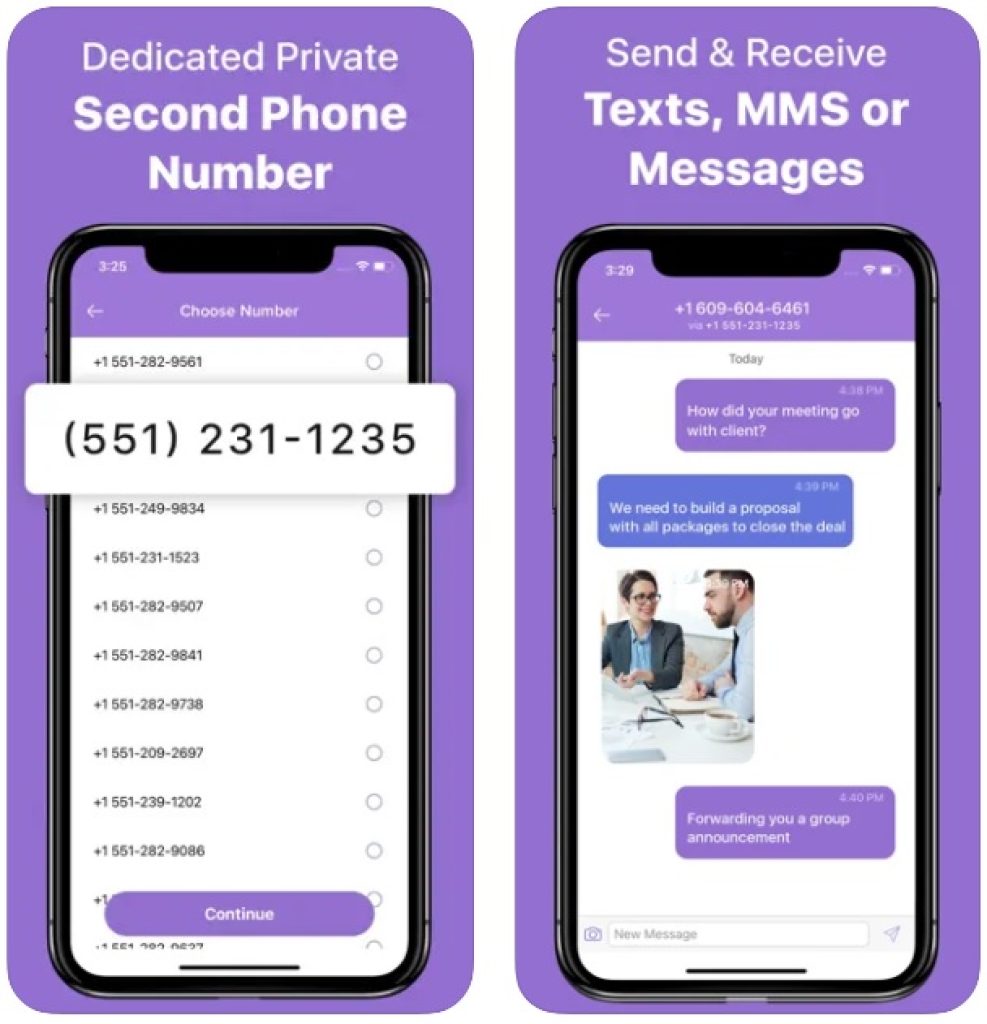 2ndphone-Private Calls & Texts 4+
A new app in the App Store offers to create an additional line for anonymous calls and chats. The application has been leading the market for more than 2 years and protects the personal information of its users.

You can find the real phone number, while no one will see yours! You can even prank a friend by calling him from another phone.
It is very convenient if you need a second line for advertising calls, calls from couriers or colleagues. Use the extension number for your individual projects on the same device!

This application also has the ability to create several phone numbers at once and record calls. 2ndphone-Private Calls & Texts will turn your iPAD into a phone for free and make your communication safe.
There are many excellent reviews about 2ndphone so it is difficult to identify the disadvantages.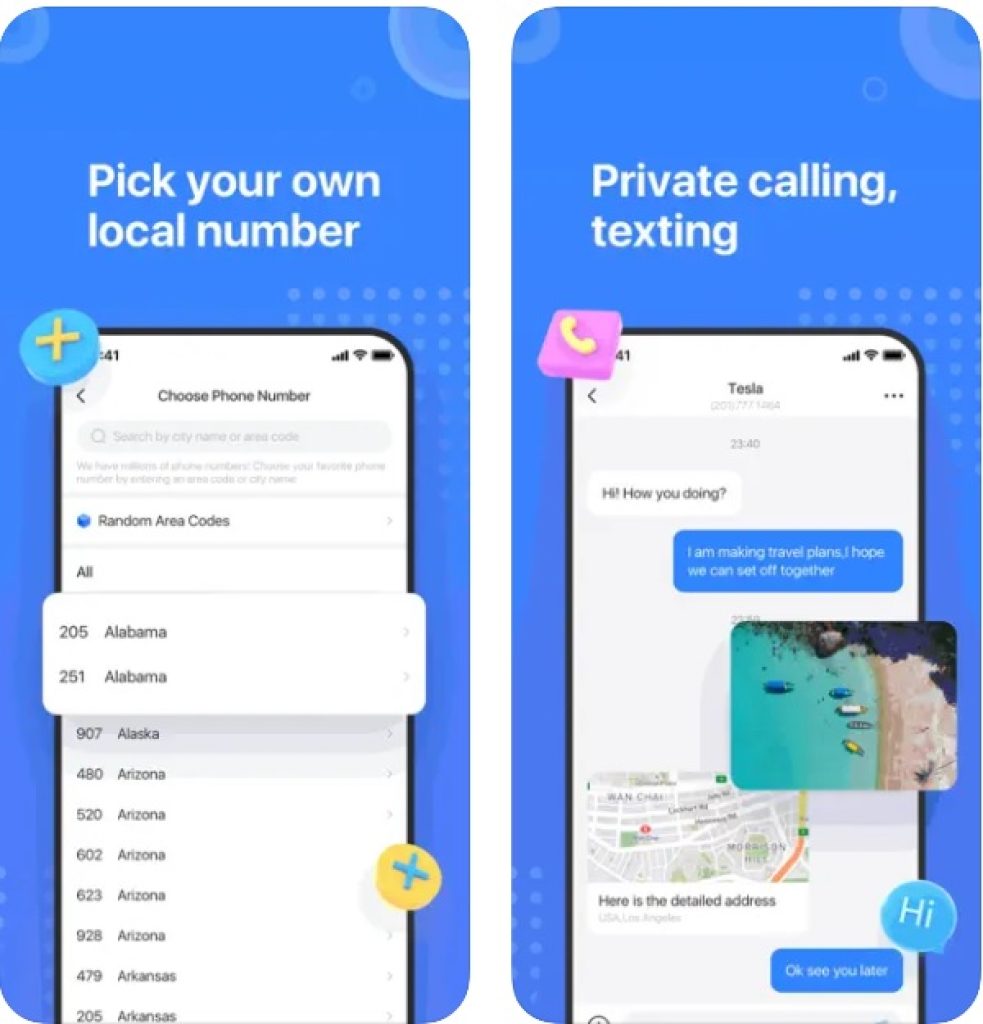 FreeTone Calls & Texting
Another interesting application from the creators of Testme, allows you to create an unlimited number of phone numbers for calls to all numbers in the USA or Canada.

Text messages, sending videos, photos and voice messages are completely free and without roaming. You can call not only mobile numbers but also landlines if you need to call an organization anonymously.
Simple registration: all you need is to have a Google account, which is why you have the opportunity to have access to your account from any device. You can make a video chat with HD quality support and create group chats to communicate with friends.

About the cons: the restriction on making calls in some countries, such as Hawaii or Alaska, however, this problem is solved by connecting the paid version of the app, and emergency calls are not available.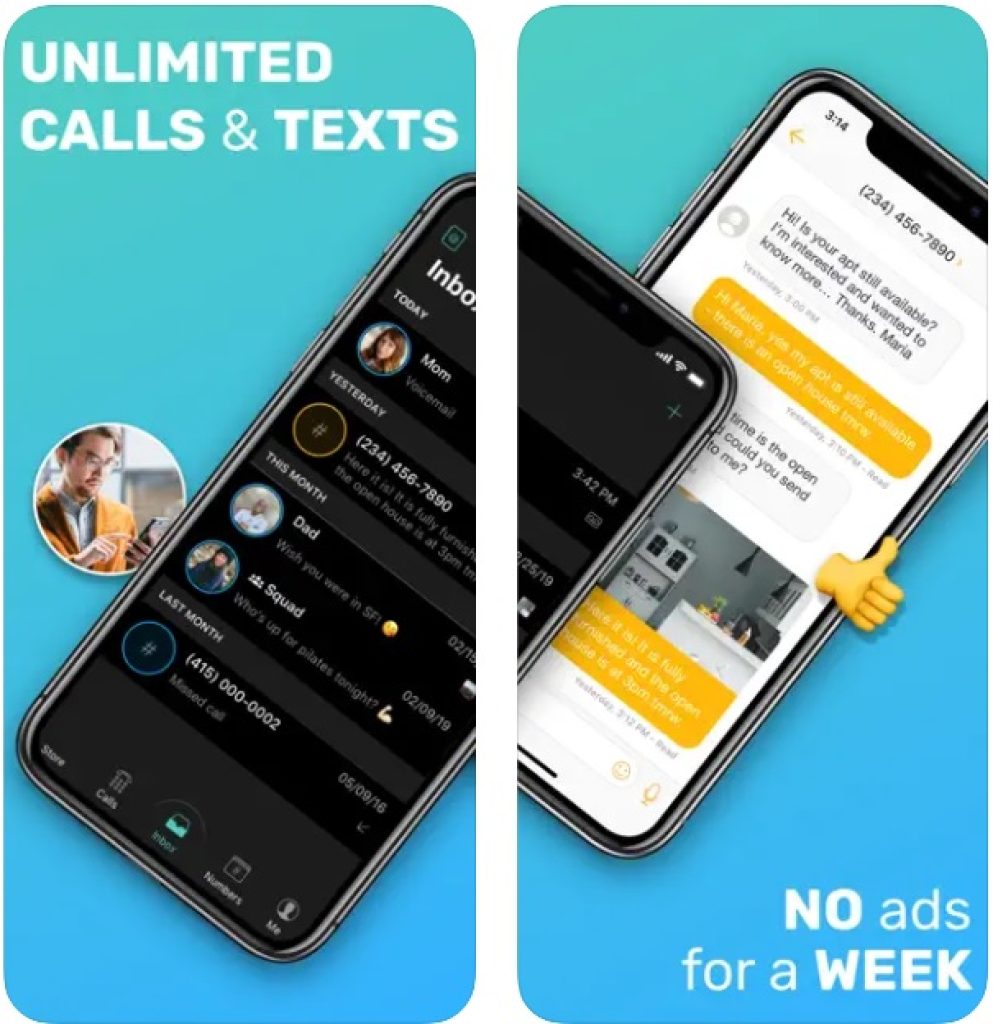 You may also like: 15 Free calling apps for Android & iOS
Dingtone
The application is designed to make free international calls and messages. With the Internet signal, you can make an unlimited number of calls without a minute limit.

You can get any US number with any area code in just a few seconds! Do you want to use another mobile operator? This is not a problem, because in the app you can also transfer your American number to any mobile operator that you like.

You can create any number of the USA, Alaska, Canada, and some European countries for free.
More than 200 countries are available for sending video and audio messages. There is also an option to choose which number will be displayed when calling others.

A nice design and ease of use makes Dingtone one of the most convenient apps for private calls.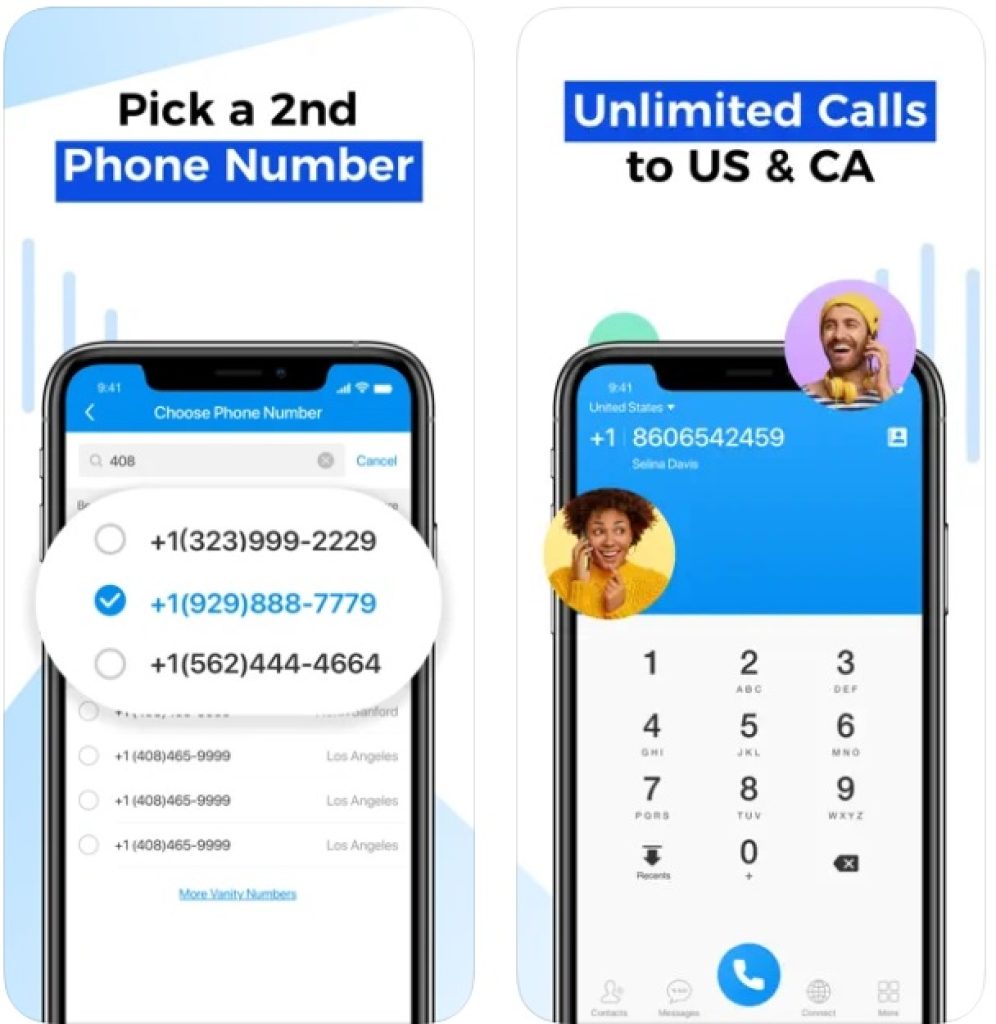 Talkatone: WiFi Text & Calls 12+
A similar app that has more than seventy thousand downloads in the AppStore and an excellent rating. You don't need any data plan to make calls to the USA or Canada or send messages to friends from almost any country.

This app is also ideal for travelers: you can call directly from your iPhone or iPad without connecting a SIM card or do not pay high fees for roaming.
The concise and simple design and high performance of the application allow you to use it anywhere in the world without problems. However, in case of failures, technical support provides immediate assistance.
By activating a paid subscription, you can expand the number of countries to which you can make calls, add a new area code or remove ads.


GrooVe IP VoIP Calls & Text
To protect your personal information, download this application and create your own additional US number from which you can make calls almost anywhere in the world.

Also, GrooVe IP VoIP Calls & Text is convenient for tablets: create a phone on a tablet and make video calls with friends and colleagues from other countries. You can send photos and videos in chats to anyone, and you don't have to save them to your devices at all. the application works with a variety of cloud storage.
According to reviews, the application works for free with almost all functions, however, some services, such as sending messages, are not available with a free subscription and require the purchase of a paid version.

Installing the application does not require a lot of space, and account registration is possible through a personal Google account, which will allow you not to forget your account password and restore it quickly in case of problems.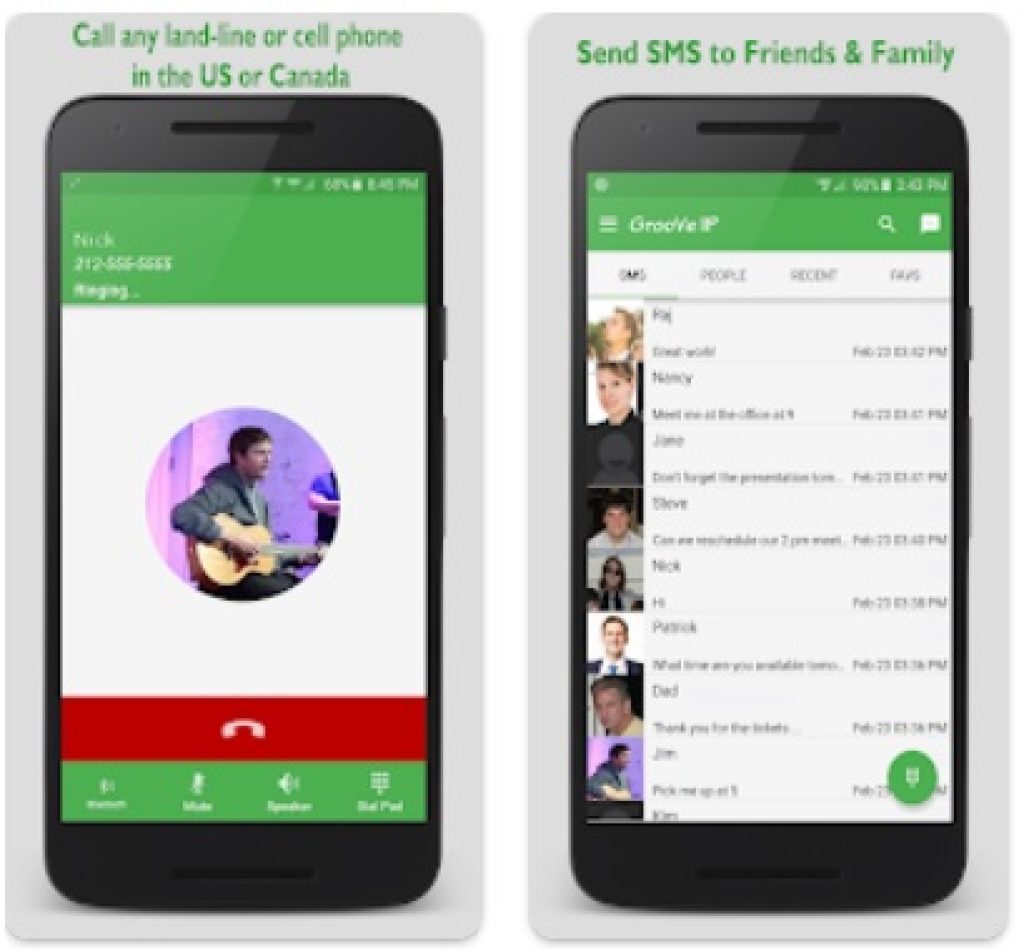 You may also like: 11 Free prank calling apps for Android & iOS
Text: Call & Text Unlimited
The last on this list is an application that will allow you to preserve your privacy and secure communication with people from all countries. You can send photos and videos in chats to anyone, and you don't have to save them to your devices at all, since the application works with a lot of cloud storage.

Most of the functions are available completely free of charge: creating multiple numbers, and sending video and audio messages. Moreover, if you invite your friends, you will have the opportunity to create joint chats and send messages and stickers to each other.
The app is also available for children from the age of 12, and a paid subscription will be able to expand privacy settings: create several numbers for the whole family at once, add new countries for calls, remove unnecessary advertising and enjoy the fast operation of the application.