Having a fit and slim body is a natural desire of any person. Each of us strives to look better and more athletic. These best random workout generator apps can help in achieving common desire.
You don't always have the opportunity and desire to visit the gym or go to group training – some people are ashamed to exercise in front of outsiders, while others simply don't have a suitable gym near the house. In this case, home training comes to the aid, which you can do at any time convenient for you.
The embossed abs may not be on your stomach even if you eat right and stay active during the day. It requires hard work and regular training, because only with proper effort will the cherished abs be visible.
In order for you to reach the desired physical shape at home, we have selected 11 Free AB Workout Apps for Android & iOS.
Six Pack in 30 Days – Abs Workout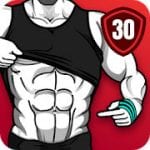 The name of this application speaks for itself. Team Leap Fitness Group has long been helping people to lose weight and get in shape.
Their brand identity can be recognized both in the exercises and in the design of the application itself. This application has a simple interface and a detailed description of each of the exercises, and all training can be done even by beginners.
On the start page of the app, you will find 3 different levels of difficulty immediately after installation. Six Pack in 30 Days offers you: Lose Belly Fat, Rock Hard Abs, and Six Pack Abs. In each series of programs, the difficulty will increase day by day and you will feel the whole effect of training.
More experienced athletes can immediately increase the intensity and number of training days. By the way, the application will also remind you of the need for training, so you will not forget about your goal. A clear rhythm of exercises, voice support – everything is made for your convenience.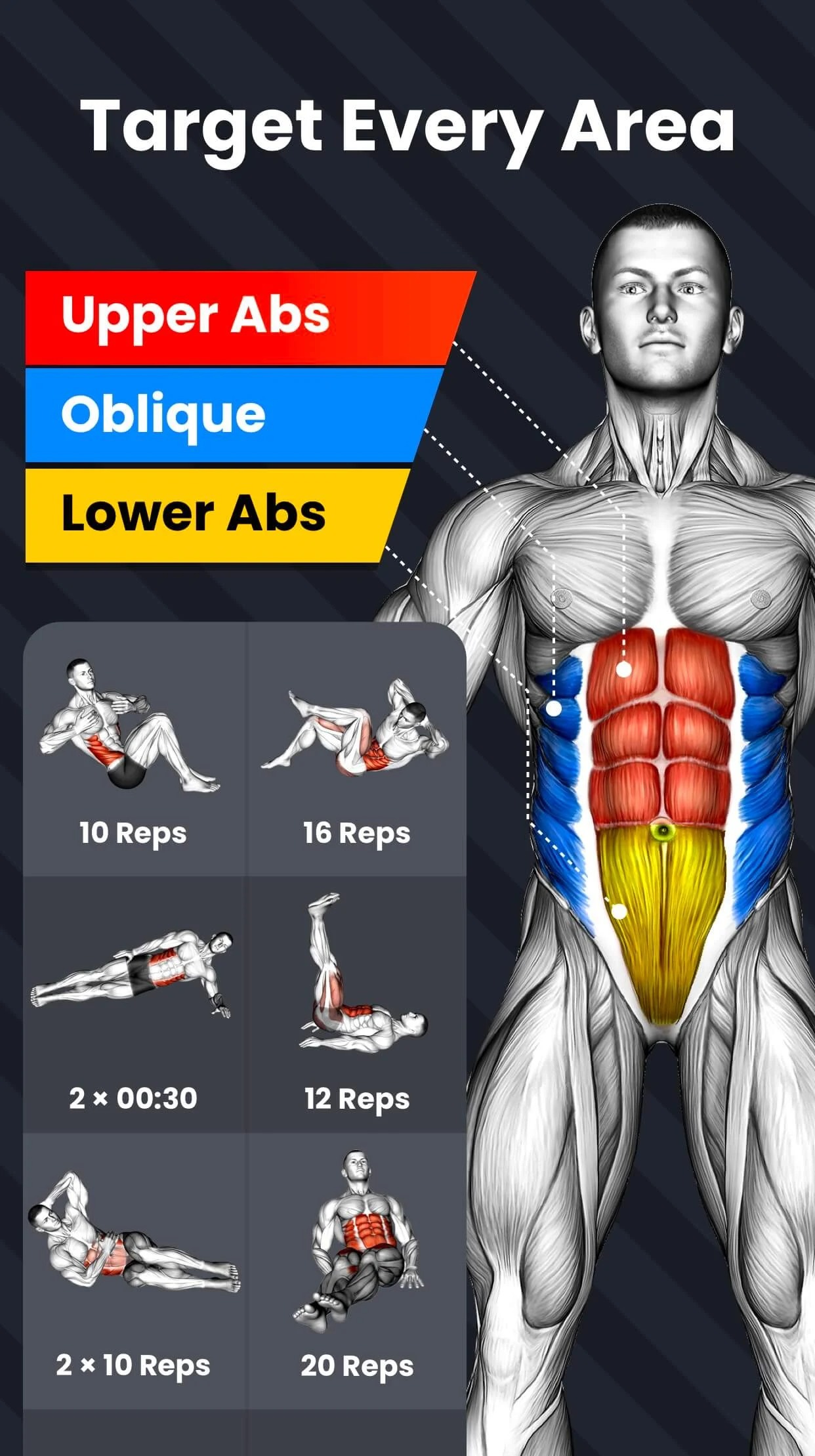 You may also like: 13 Best workout timer apps for Android & iOS
Six Pack in 30 Days – Premium Quality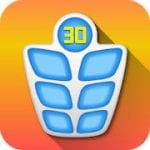 Despite the fact that we have already told you about the application of the same name, this option is offered by very other developers. Six Pack in 30 Days has an excellent training program, which will be a kind of challenge for you.
If you reach the end and do all 30 days of exercise, the quality of your body will be much better. The application has already helped many people to work out different muscles, as well as to approach the desired result in the form of abs.
Six Pack in 30 Days is suitable for any level of initial training. You can just lie on the sofa, download the application, and do a small workout without equipment right in your own living room.
The application has several dozens of exercises for different muscle groups, which are designed for the oblique, lower and upper muscles of the abs.
The Six Pack in 30 Days also tracks the number of calories you burned during your workout. In just 15 minutes a day, you can feel your abs start to burn and your muscles become stronger.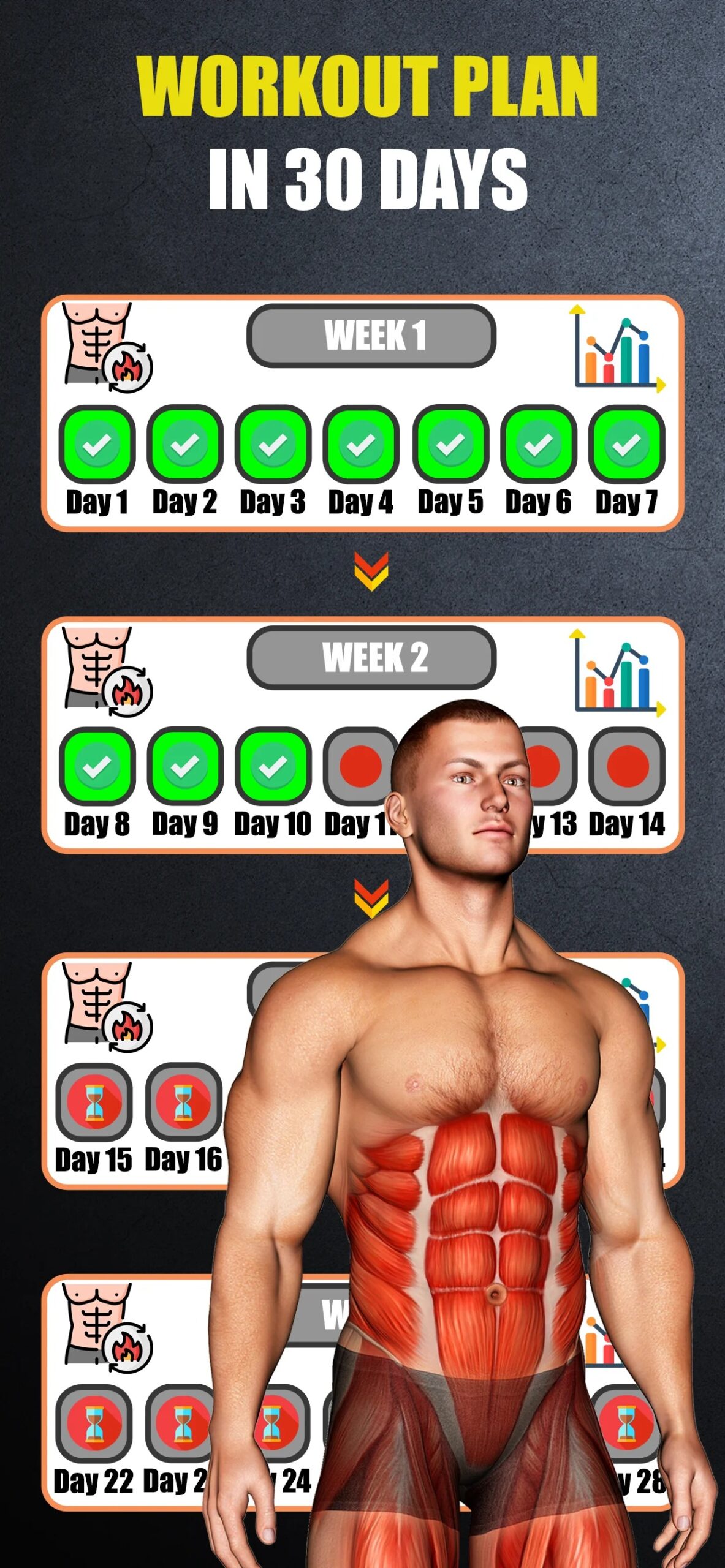 Daily Ab Workout – Core & Abs Fitness Exercises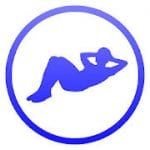 A small workout every day can lead you to better results than a long workout in the gym 1-3 times a week. The Daily Ab Workout application invites you to take small steps to your dream body every day, regardless of your fitness level and gender.
You will be able to exercise comfortably at home without the embarrassment of others or your coach. In the application, you will have a personal coach, who will show you all the exercises.
Although the Daily Ab Workout is a free application, it has limited functionality. You will need to purchase a subscription to access all the workouts, exercises, and more detailed lesson analysis.
However, even in the free version, some workouts are available for you. Each exercise has a timer and a demonstration of the correct technique from a virtual trainer. Also, the Daily Ab Workout notes exactly what this application is working on – for example, the oblique muscles of the abs or the lower abs.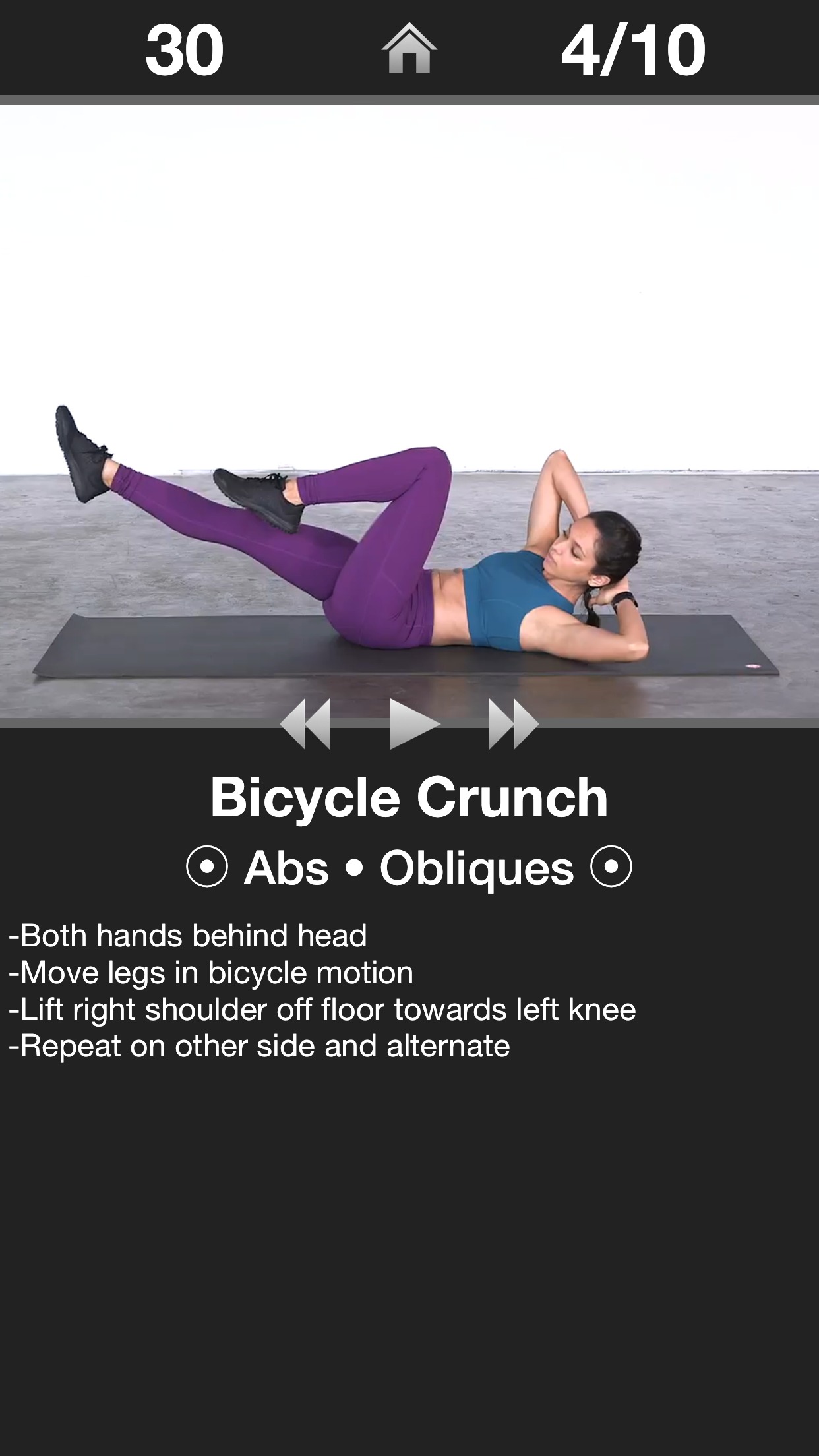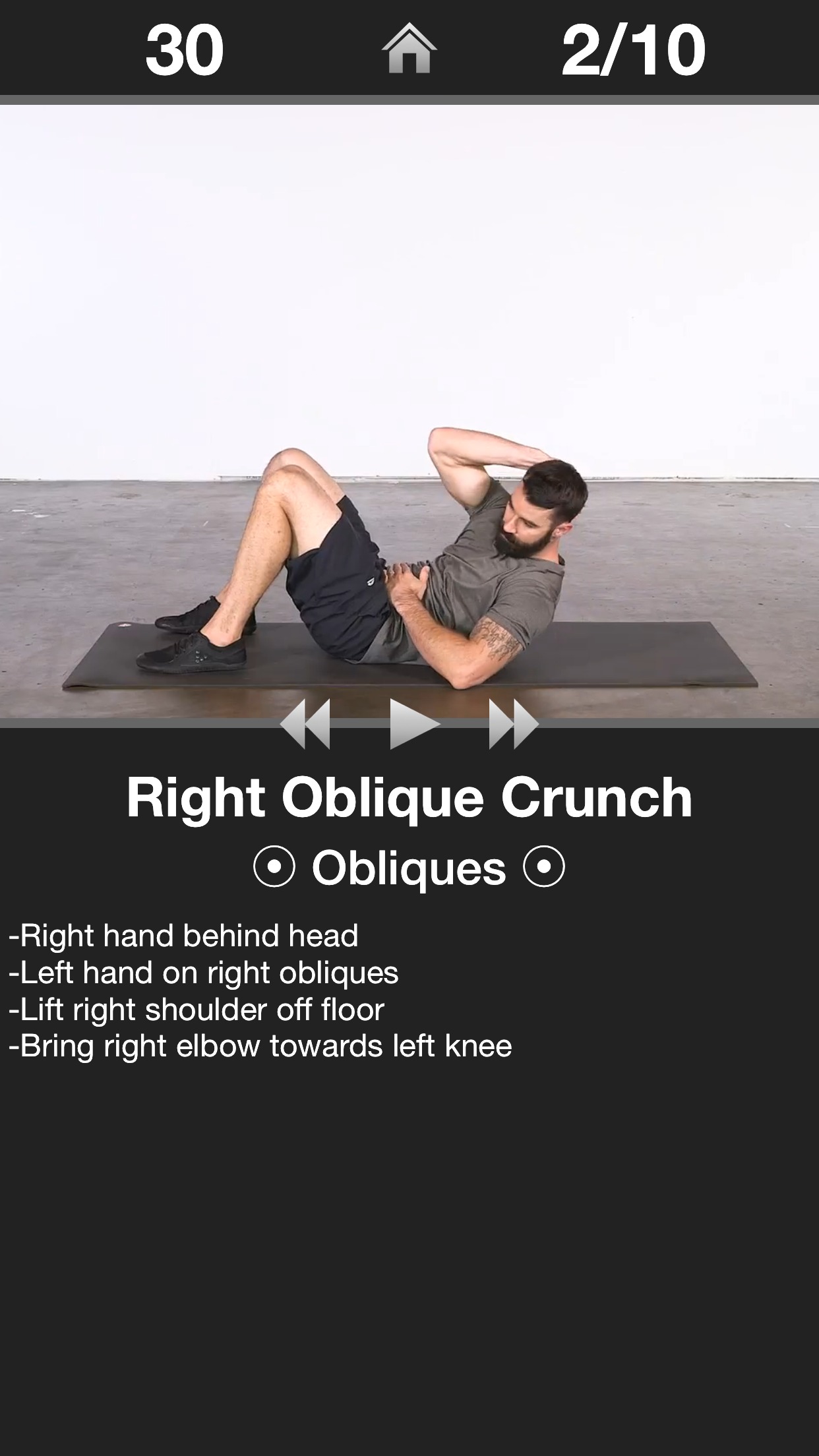 Lose Belly Fat – Abs Workout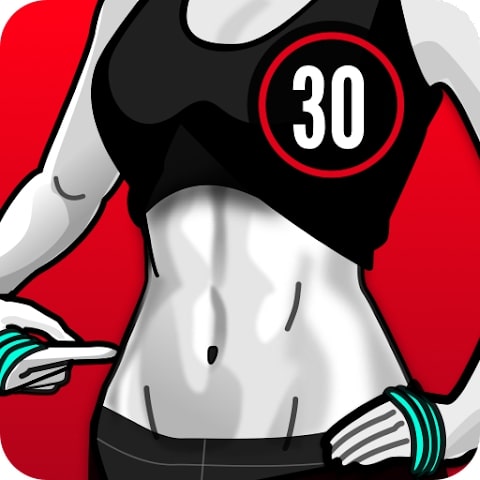 This is a mobile app for exercising and burning belly fat. The app includes a variety of exercises designed to strengthen the abs and slim down.
Each workout is presented with detailed video instructions and explanations so you can avoid mistakes and injuries. Choose any workout from 5 to 30 minutes long, depending on your schedule and fitness.
The app also provides personalized workout plans designed based on your desires and physical condition. You will be able to track your completed tasks and achieve your desired results.
The app also offers extra features like daily workout notifications, statistics of completed tasks, and the ability to share your results with friends via social media.
Here you will have your own profile, where all data is stored, including the completed workouts. You can add a fitness bracelet to synchronize information from it to the program on your smartphone.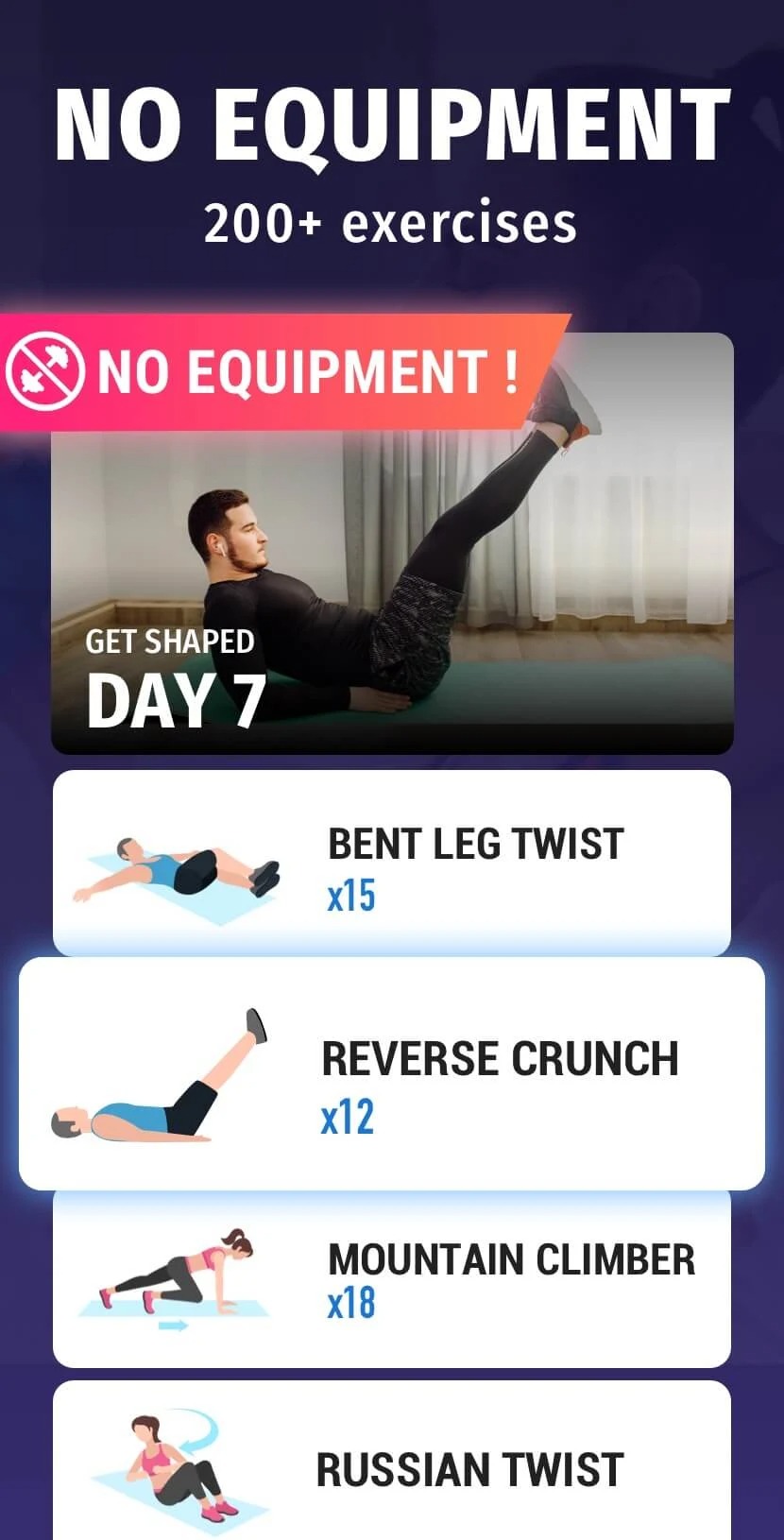 Abs Workout by Arbor Ltd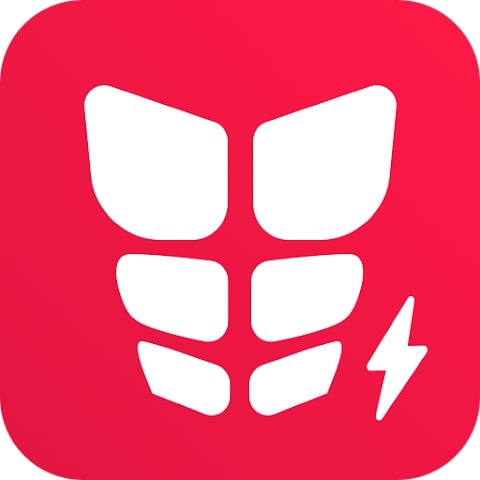 Abs Workout is a mobile app for those who want to strengthen their abs and get rid of belly fat. It includes a variety of workouts that will help you pump your abs in a certain amount of time.
The app contains many unique abs exercises that were created by professionals. All exercises have detailed descriptions and video instructions so that you can perform each movement correctly and avoid possible injuries.
You can also set customized workout reminders so you don't miss your workouts. The app includes workouts for beginners and already advanced athletes. Activate the most suitable workout intensity for you, depending on your fitness and goals.
Create your own training programs and adapt them to your needs. Track an archive of your completed tasks and statistics for each of them to achieve your desired body faster.
You don't need any special equipment for your workouts. They can be performed both at home and outdoors. All workouts will be available to you for free.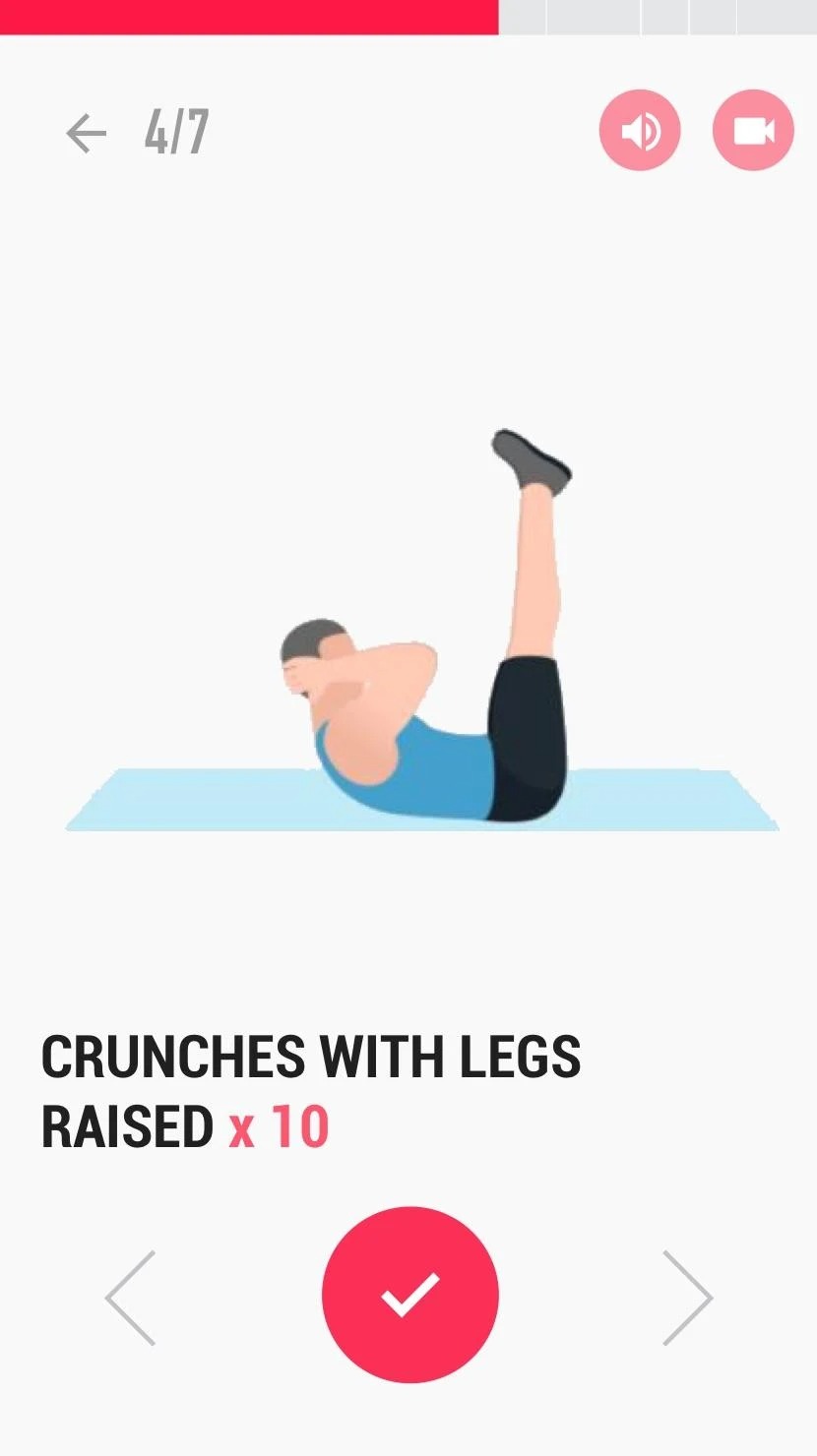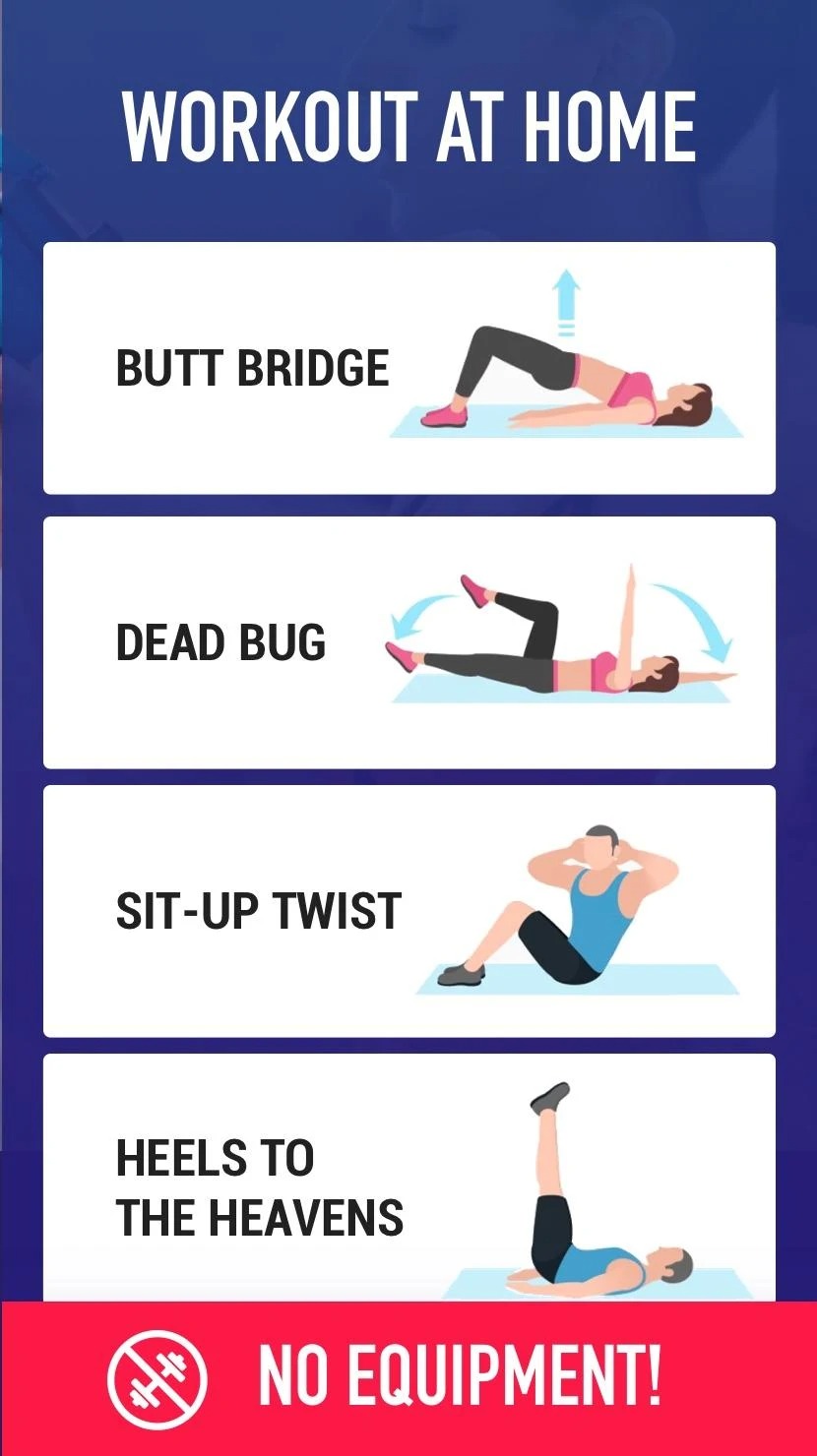 adidas Training by Runtastic – Workout Fitness App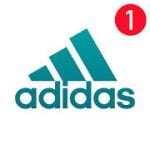 Adidas is the largest manufacturer of all kinds of sports and fitness products. In addition to the fact that you can buy their equipment for sports, you can also download the Adidas Training application.
It presents effective fitness training at home, which are adapted to different levels of training. In the application, each exercise is accompanied by a video of the exercises and the correct technique to perform them, and after a while, you will feel how your body is changing.
Adidas Training offers more than just abs training. You will find here mainly full-body workouts that are designed to work on your body. The Adidas Training program is designed for 12 weeks and adapts to each person, taking into account their level of physical activity and preparation.
In addition to the basic program, which you will follow, you can use additional training if you wish. They will give you even more results. It is worth noting that Adidas Training contains many different exercises that will not be boring.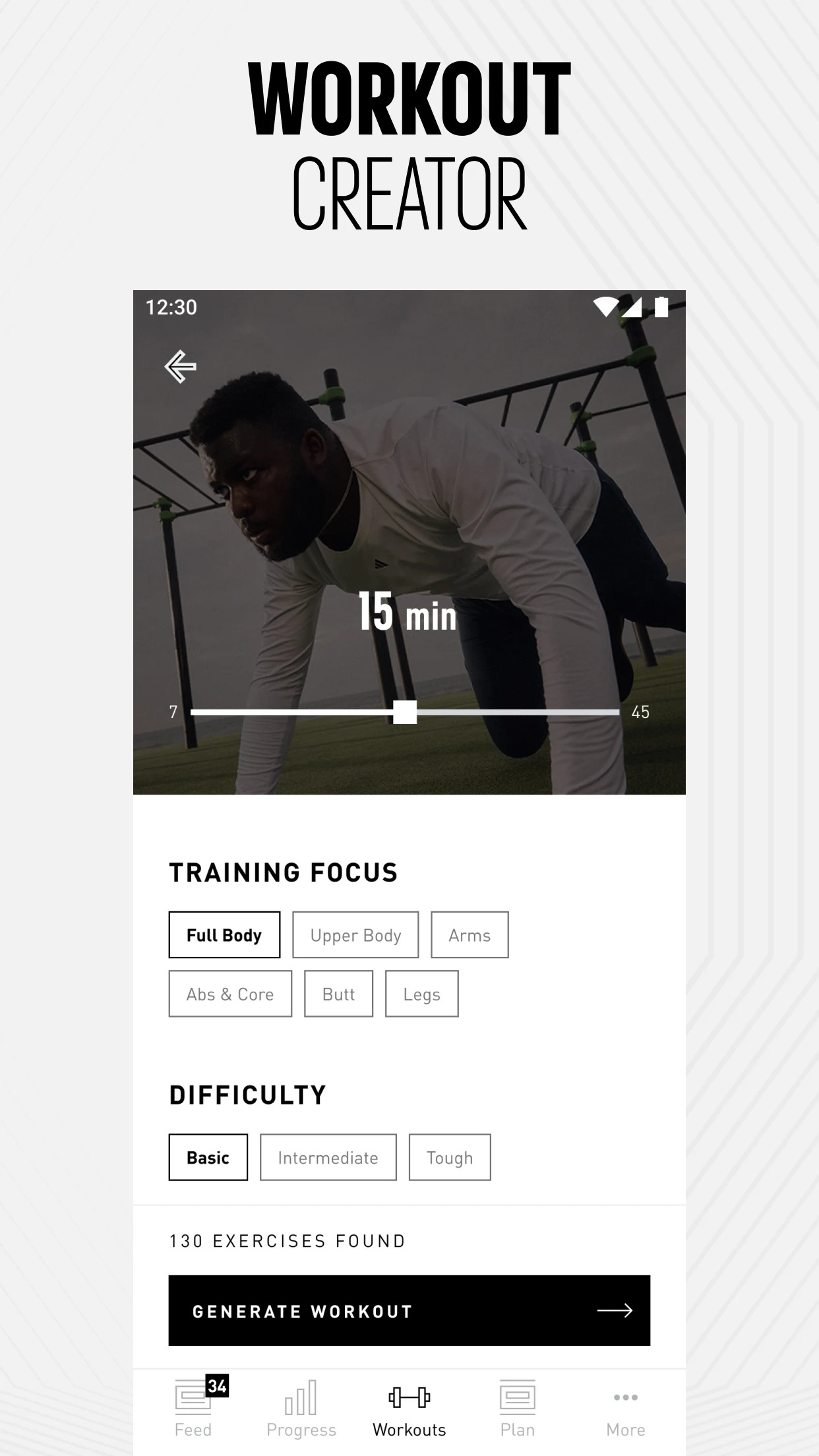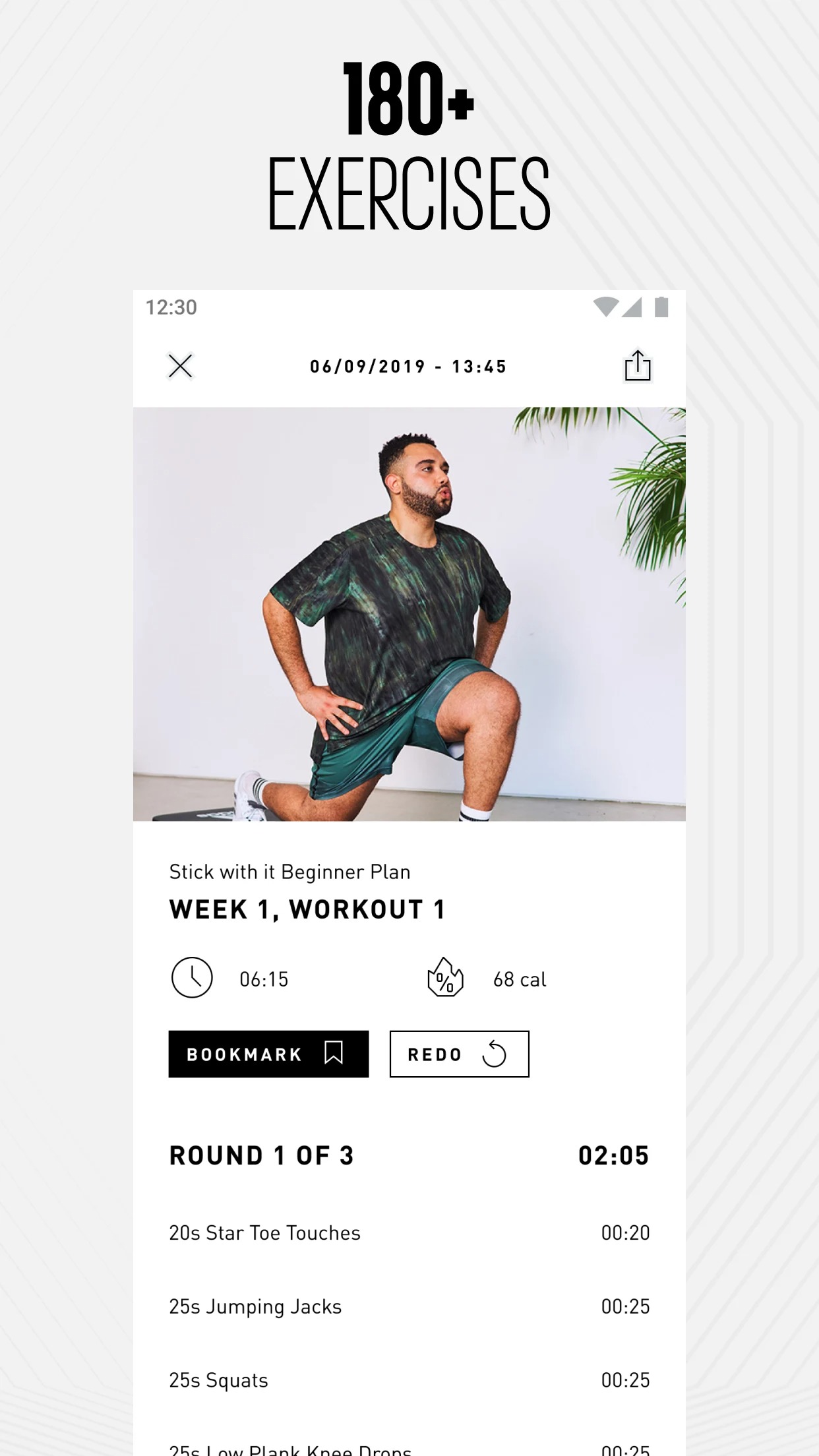 You may also like: 9 Best butt workout apps (Android & iOS)
Abs Workout – Burn Belly Fat with No Equipment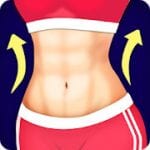 If you think that simple twists will help you get abs, this is not true. In fact, for your stomach muscles to become visible, you'll need to burn all the fat on your stomach first and only then get a good result by continuing your workout.
Abs Workout helps you tone your muscles and lose abdominal fat, resulting in a beautiful waist and strong muscles.
Like many other similar applications, Abs Workout offers you a workout program for 30 days. During this time, you will have time to enter the rhythm of regular exercise, adjust your diet, and lose extra weight.
In just one month, your body can be transformed with a small workout. In Abs Workout, all the exercises are presented in the form of animation, but you will still see the correct technique of their execution.
You don't have to buy any equipment or special clothes – you will carry out all your exercises with your own weight and in a comfortable way.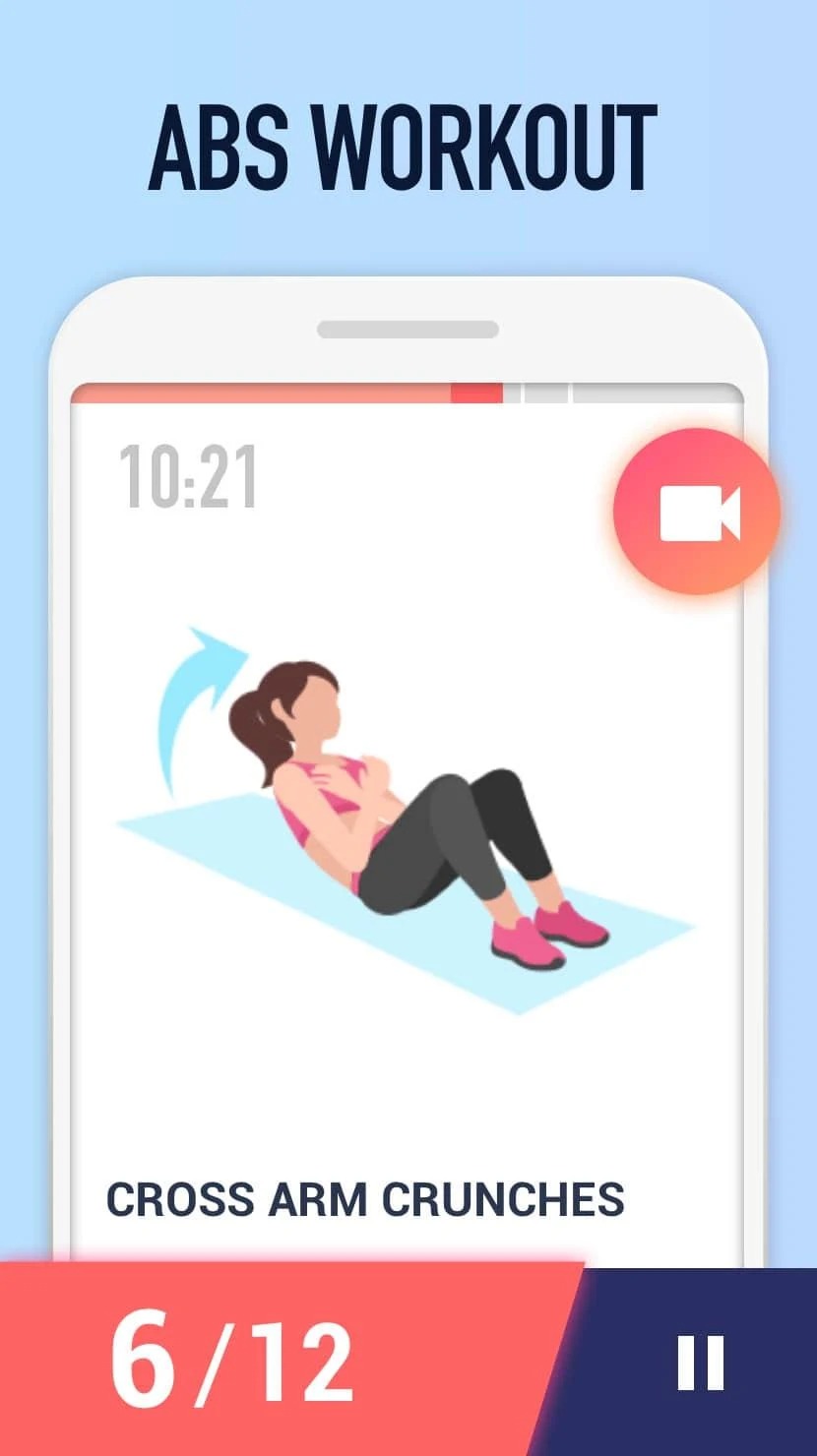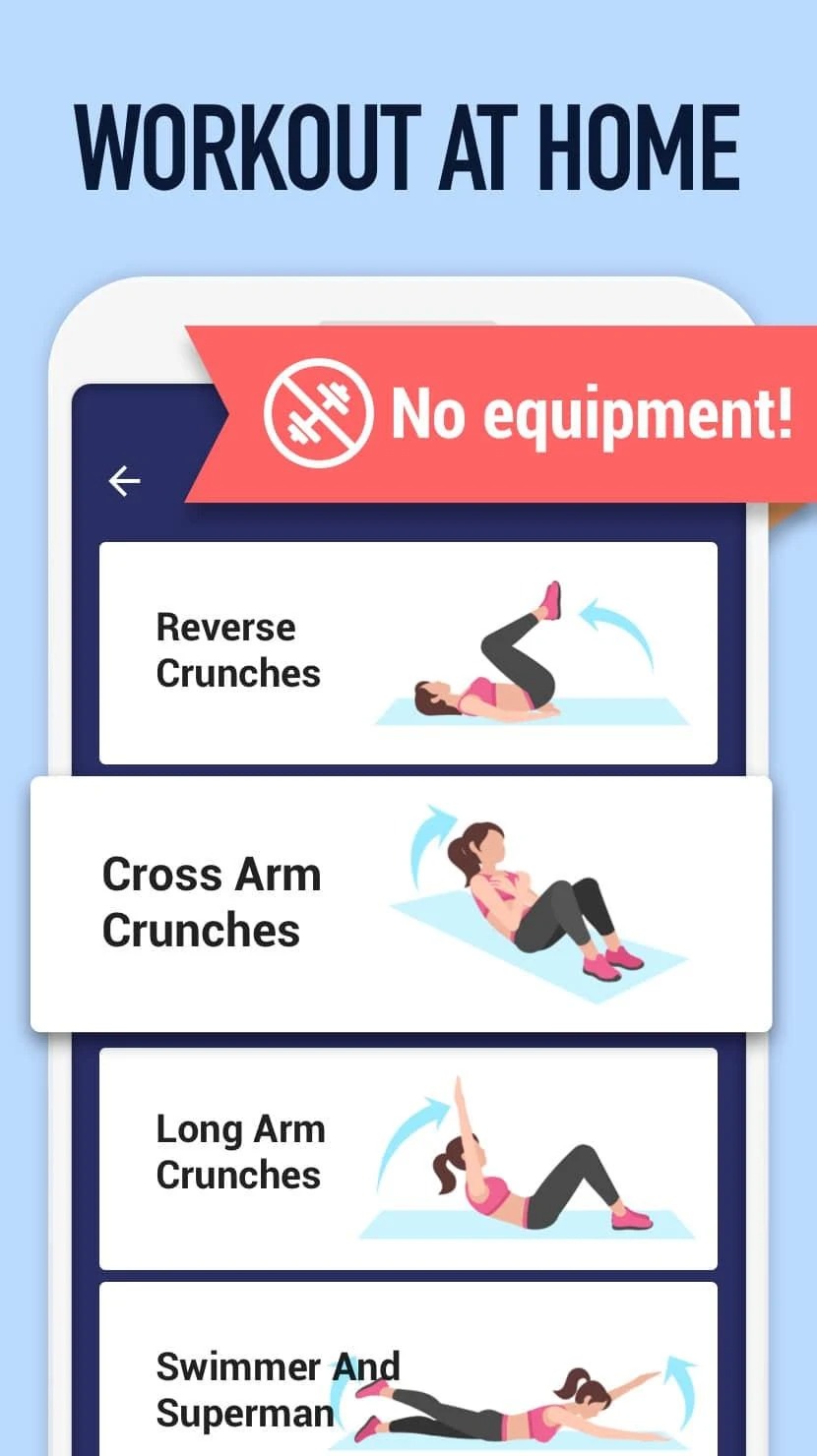 7M Ab Workout 7 Minute Abs & Core Workouts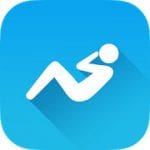 Do you think it is possible to change your body in 7 minutes? The answer is obvious – of course not unless you spend 7 minutes daily on your body.
If you do small sets of exercises regularly, your body will be able to change and you will be satisfied with your appearance. The 7M Ab Workout application offers users short and effective abs workouts that will bring you closer to a flat stomach and beautiful abs cubes.
On the home page of the app, you are invited to choose the program you want to run today. This can be a short 7-minute exercise, a workout on the top of the body, or an intensified abs exercise.
All exercises have a timer that you will hear during the exercise (you will need to turn up the volume on your smartphone). You set your own goals – just lose weight, pump up the abs cubes, or plan your own training.
7M Ab Workout has a tracker that will keep track of your workouts and give you statistics on how often you spend your time doing sports.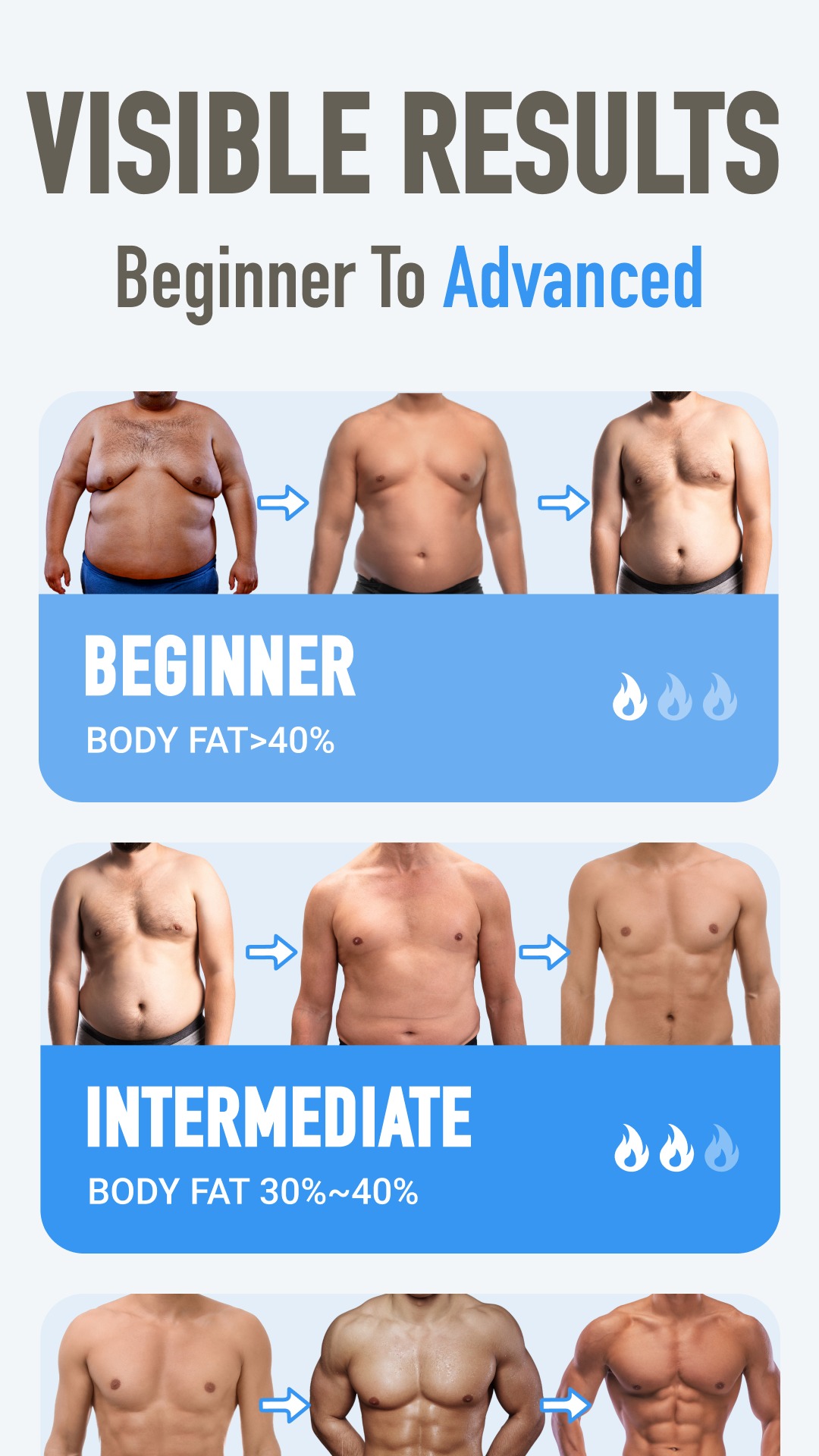 30 Day – Ab Challenge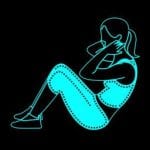 30 Day is another application, the training program of which is designed for 1 month. But contrary to expectations, you can use it much longer, constantly developing and developing new muscles.
If you want to improve your fitness skills or just do a little exercise, 30 Day will be a great start on your way to health and abs cubes. Just try the application, and then you can buy a subscription if you are interested enough in it.
In 30 Day there is a program for 30 days, which has both training days and rest days. To start with, you will need to choose your level of physical training – there are 6 of them in total, but the main division is made on Beginner, Intermediate and Advanced.
The tracker shows the days on which you have successfully followed your plan and stick to your training program. Also, developers have other, more complex applications for fitness at home. If you install several services at once, you will be able to follow a diverse workout plan and perform exercises on different muscle groups.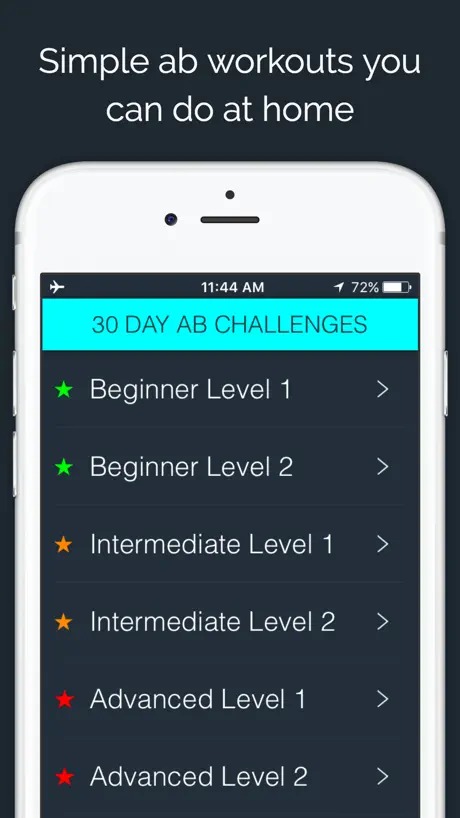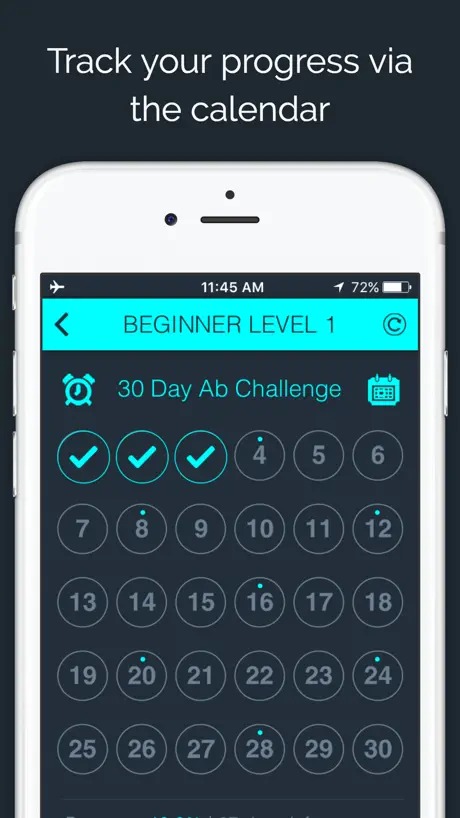 Abs workout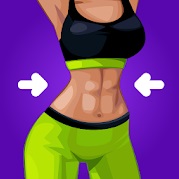 In the Abs workout app, you will gain access to the personalized sports program combining workout and diet tips.
Once you have launched the app, you should select the preferred level – e.g. Beginner, Intermediate, Advanced, etc.
On the home page, you will find the following sections:
Warm-up
Water
Diet
Articles
All the exercises demonstrate to you the visual contents of the execution process. Plus, there is a built-in timer, so you can always tap on the pause and relax.
There is a special section filled with multiple useful materials about losing weight and keeping fit. The application also estimates the completed exercises and time spent.
Moreover, the app comes with an extended collection of nutrition tips. Here you can generate a meal plan and check healthy recipes.
Another interesting feature, the app comes with a product scan. Just point the camera at the product and you will get detailed data about it – e.g. calories, fat, proteins, etc.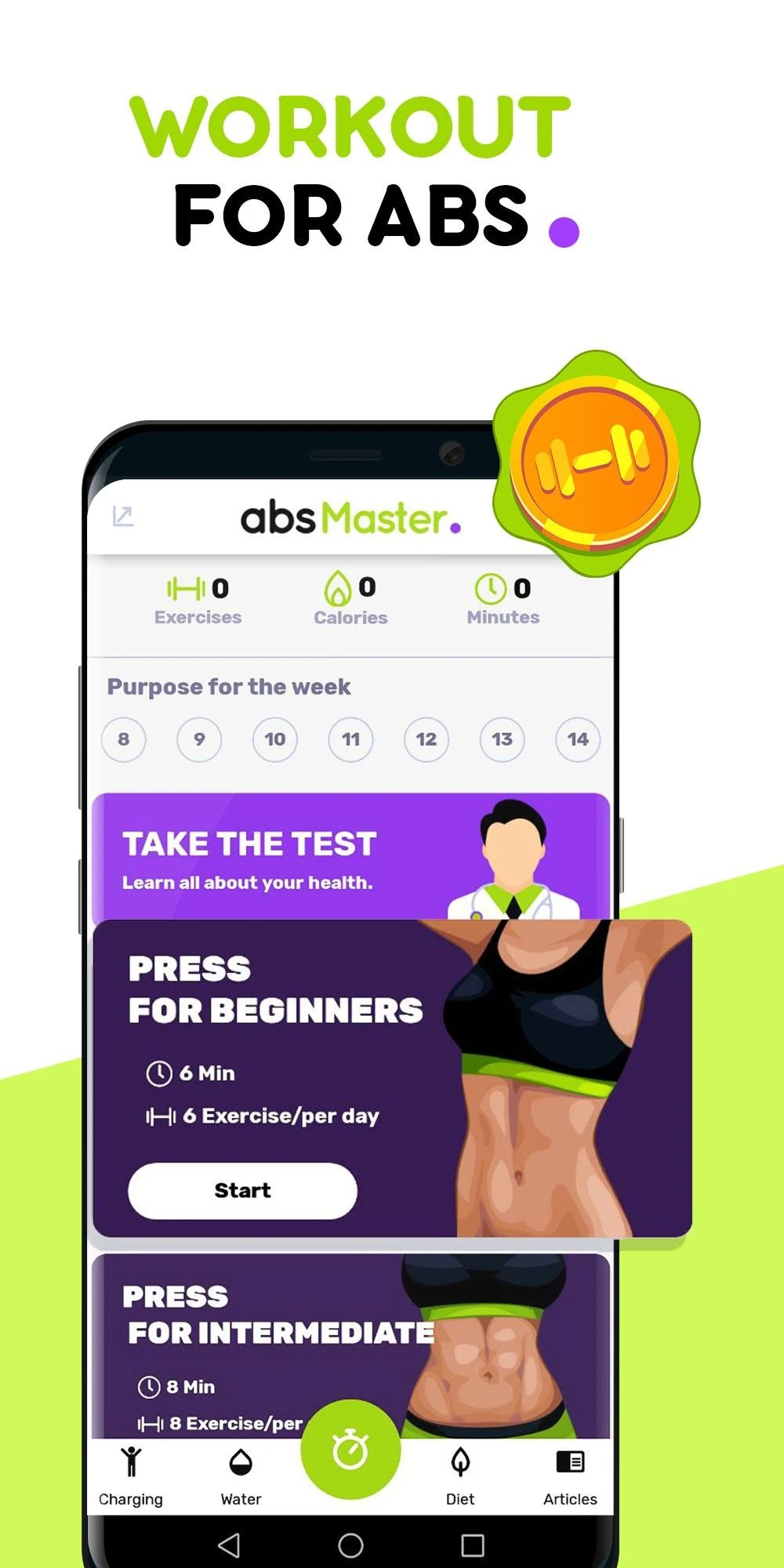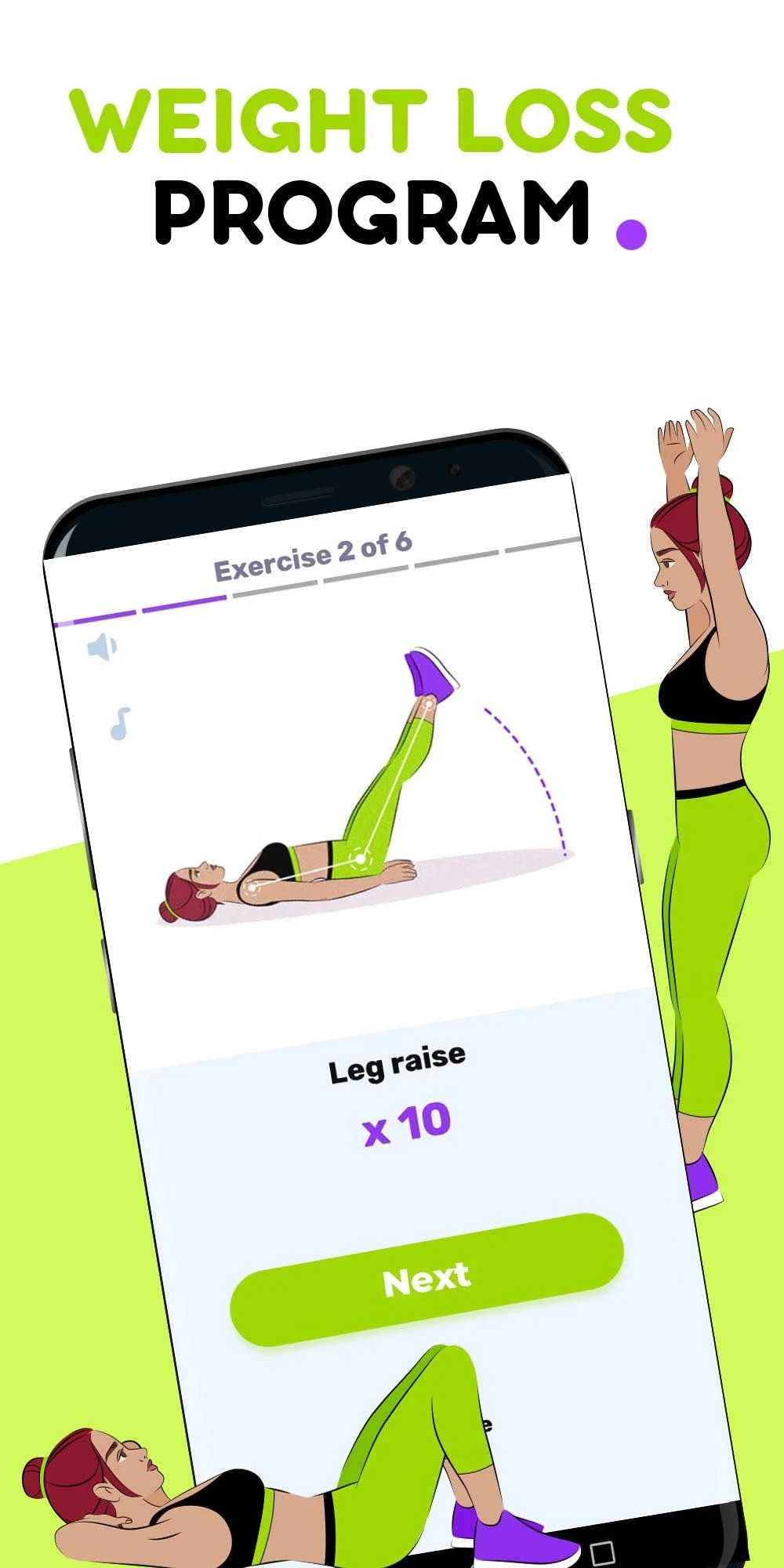 300 sit-ups abs workout. Be Stronger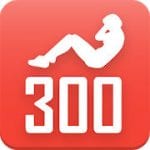 Do you think that making 300 sit-ups is something fantastic? In fact, anyone can come to this result with regular and persistent training.
In this application, you are offered a comprehensive approach to abs training, following the rules of which you can strengthen your muscles. You can use the application to start your first sports and fitness activities at home – just choose your level as a Beginner and start!
The application has more than 20 different training programs, which you can use every day. Also, every time you have planned a training session, you will receive notifications, so that you do not forget about the training and do not miss it.
Your level and achievements in the application will change over time, and you can track progress in the Statistics tab. Do not choose a program that is too complex to quickly achieve a result – everything in the application is balanced and designed exactly for your real level.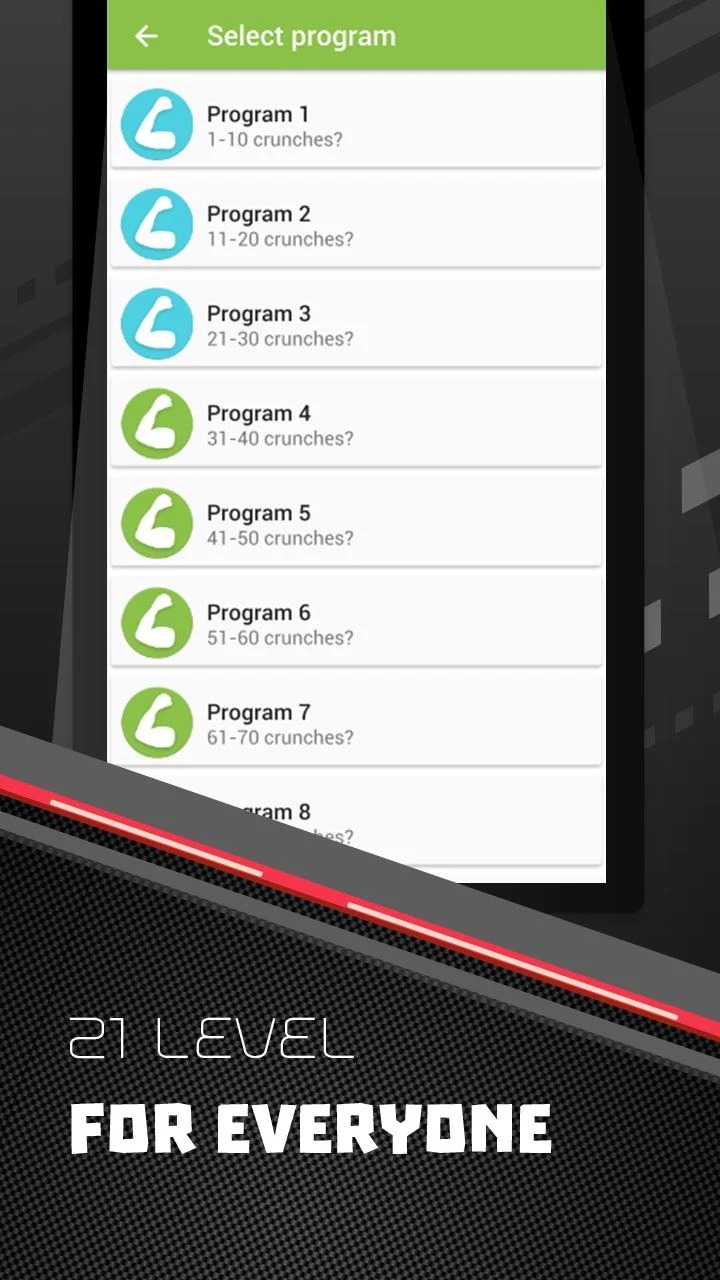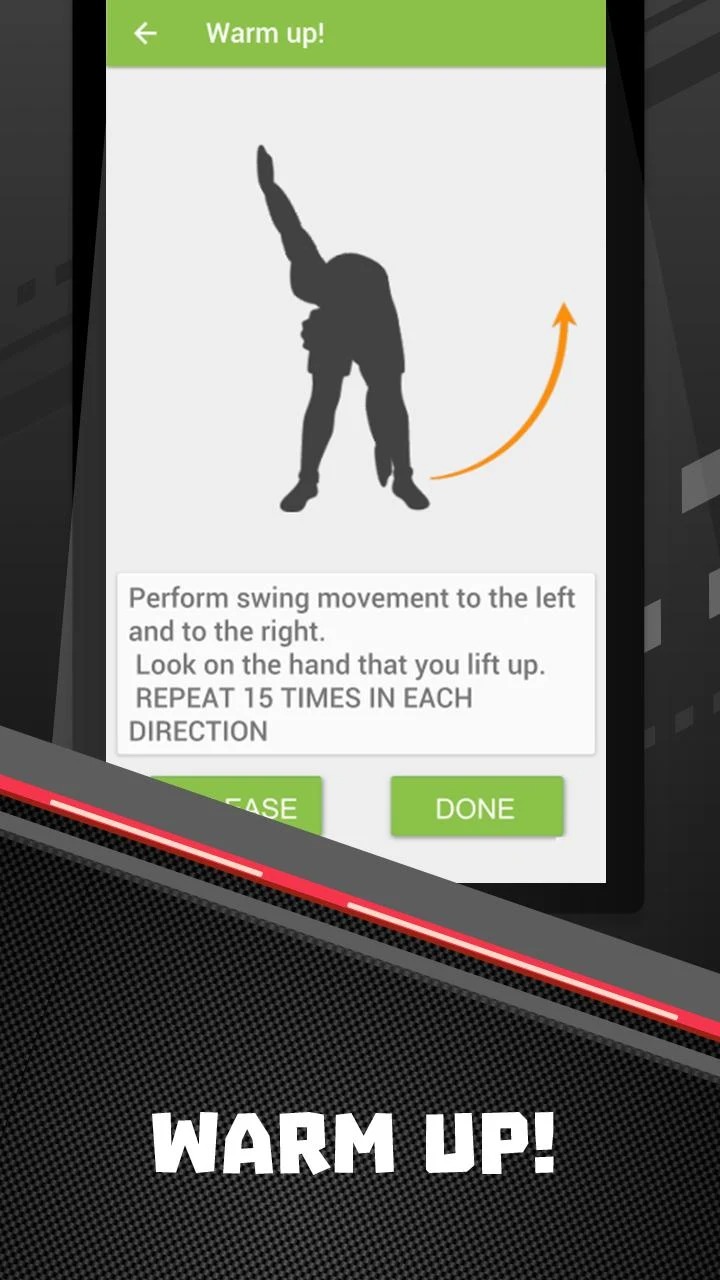 You may also like: 14 Best Boxing Training Apps for Android & iOS
Titan – Muscle Booster, Home Workout, Six Pack Abs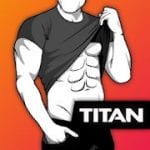 If you need a fast and visible result, with the Titan application you can achieve it in the shortest time possible. If you only need to lose a small number of extra pounds, with the unique methods of the application, you can see the first results in a week.
Titan has different training sessions for different muscle groups that won't take you long. Here you can find a program for perfect abs, flat belly, cardio workout, and much more.
Titan is not only designed to improve your fitness but also to increase your endurance during exercise. From scratch and for beginners, you can try training programs such as weight loss, strengthening cortical muscles, a core complex, and much more.
It is easy enough to burn fat if you make a proper effort – you don't even need equipment. At Titan, a unique algorithm creates a personal workout plan for you, depending on your goals – just select the abs and start working out right now.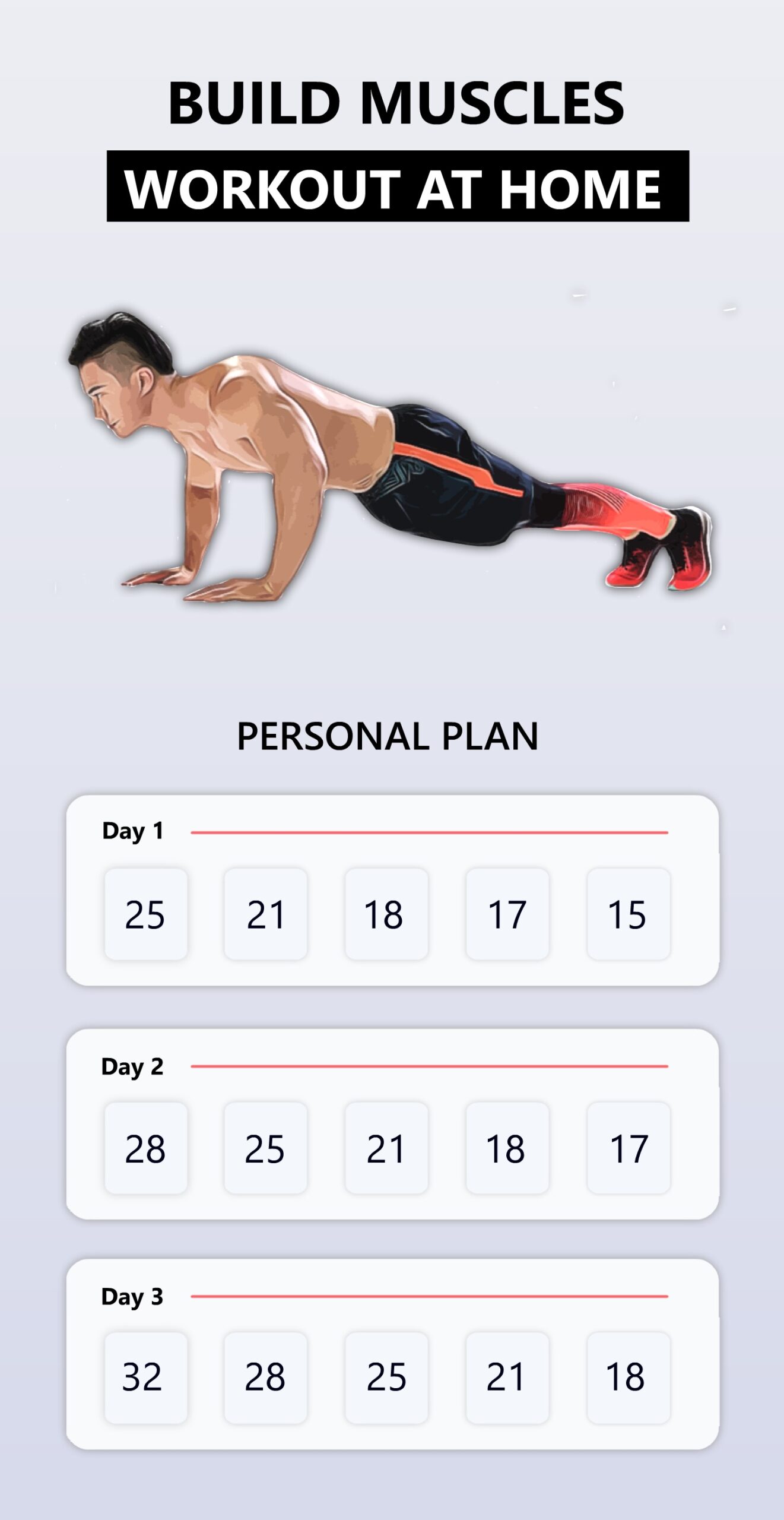 Don't forget that muscular and physical development doesn't just depend on regular workouts. The appearance of abs is a complex process, during which you will need to exercise regularly, maintain daily activity, and eat properly without overeating.
You don't have to go to the gym and train on equipment – your body is already excellent equipment for training. Working out with your own weight, you will be able to achieve results in real-time, without wearing yourself out.
Training marathons are especially good – for example, some of the applications contain a training program for a month. We hope that our article was useful for you, and you will soon get the desired physical shape.