Are you getting bored with routine online conversations in messengers? There's a way to spice this process up!
There are lots of online chat games for Android and iOS that empower you to interact with other players and get new friends.
The themes of these games are all different – from the ones related to fashion and dancing to science-fiction and matchmaking ones. But the one thing they all have in common is that they can help you socialize and make new connections with players all around the world.
In case you're looking for the apps to chat with someone from you area, be sure to read this article.
Here's the list of the best free games that category hat worth you time. Have a look!
Lady Popular: Fashion Arena
Let's start with an app called Lady Popular: Fashion Arena. This is an online social game that empowers its players to express their unique fashion style and communicate with one another.
This is mostly a game for girls and it has cool graphics and wide customization options. The game grants you to generate your own model and lead her in the world of fashion.
Thus, you start with several amounts of clothes and hairstyle options but you'll be able to unlock much more while playing. The game covers numerous mini-games that you can enter to get more points and buy your avatar a new outfit.
Into the bargain, you can get into a relationship with other players and even get yourself a pet. Plus, you can alter every little detail of your character — from the skin to small accessories that can match her style.
Apart from dressing up, you can literally simulate the way of life that you want — from building your dream apartment to a job and love life. And all of those aspects are adjustable as well so you can decorate your apartment to match your preferences.
Furthermore, this is a multiplayer game so there are real people beneath the surrounding avatars. You can build connections and compare your fashion skills with other avatars and socialize with players in a built-in chat.
You can even join mini-games within the chat to interact with users. There are group chat rooms available as well. The game gets weekly updates so you won't get bored with it that fast.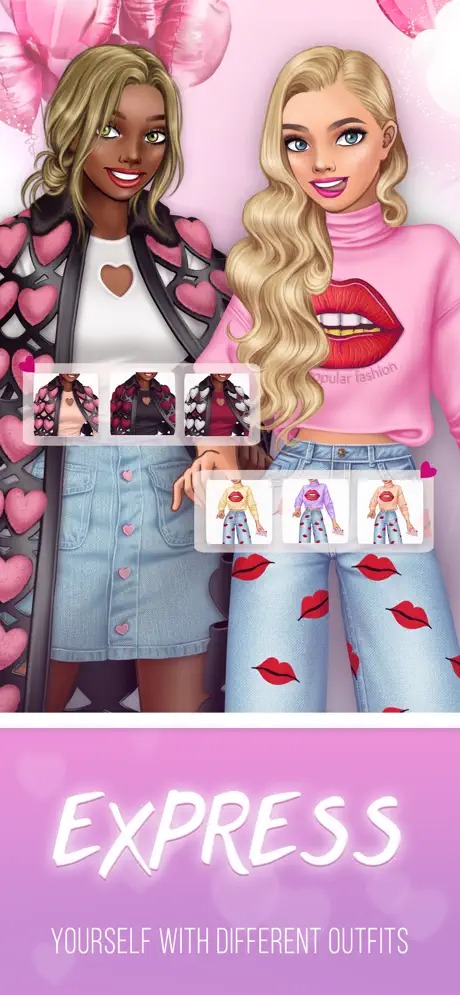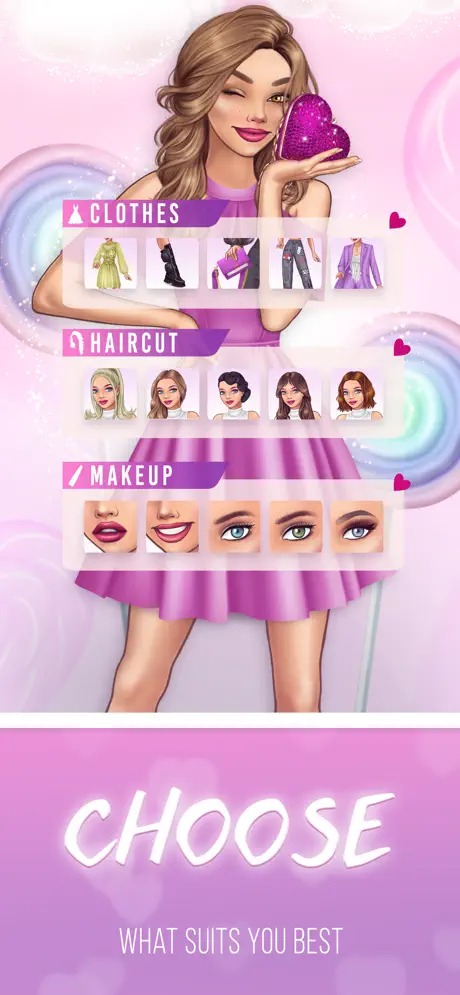 In a nutshell, if you want a combination of the fashion game, the sims, and also the capability to interact with players around the world, try the Lady Popular game.


You may also like: 11 Best Forehead Game Apps for Android & iOS
Plato – Games & Group Chats
The second game is called Plato — Games & Group Chats and this is an app that includes numerous group games you can participate in with other users.
For now, the app includes more than thirty group mini-games you can play with other people and its number is constantly growing. Needless to say, every person can find a game that matches his preferences — from basic sea battles and poker to mini-golf, football, and the werewolf game.
All the games require a different amount of players and you can rather play with a group of mates or go find new people.
Some of the games even empower you to play with for up to one hundred people. You can enter any game you see on the main page and if you're a good player you can be included in a leaders list.
The app also has everything for you not to worry about your privacy. Thereby, you don't need your phone number or email while register.
Furthermore, your one to one dialogues is not being stored on the app's servers once they are delivered. The app also has a matchmaking system you can use to get to know personalities according to your concerns.
The chats in the app have lots of features and game-related emojis you can use. There're millions of people using the app every day so making new mates won't be that hard.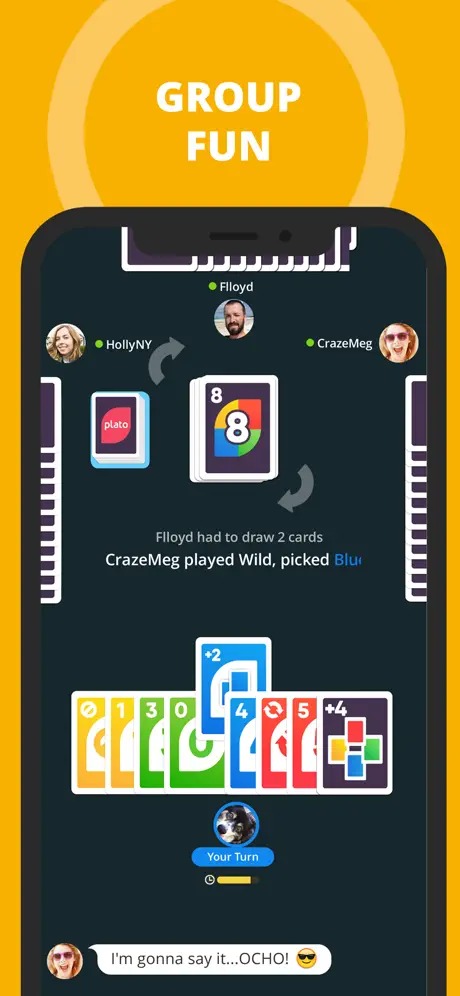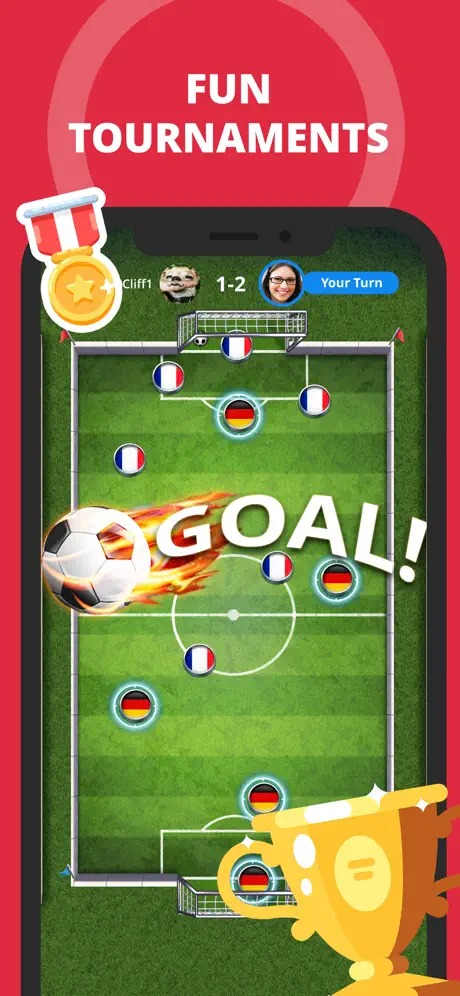 All in all, if you enjoy playing group mini-games and want to meet new people, the Plato app is your cup of tea.


Roblox
Roblox is another social game that permits you to meet new contacts while playing.
The game has its own virtual universe you can explore and be anyone you want. Apart from its sister games, this one doesn't limit you with just one virtual world. This app has plenty of worlds created by the massive community.
And the amount of worlds just keeps growing, so you won't get bored with the game. There are millions of players playing the game every day and you can talk to anyone you want. Plus, the game is cross-platform, you can play it on various devices.
The game grants you to build your virtual avatar and alter his appearance. There's a huge virtual closet of accessories and clothes you can try on and it gets regular updates.
Next, you can travel the world, take part in requests and events, and even start your own ones. Besides, there are various mini-games you can plat within the game and some of them are made by users.
The game also includes a game builder so you can make a game by yourself. By the same token, the app has a built-in chat you can use for dialogues and group conversations.
There are also guilds of users with matching interests you can join. The game has 3D graphics and easy navigation so you'll quickly get into the gaming process.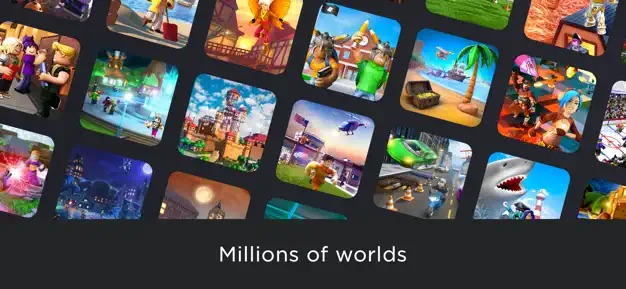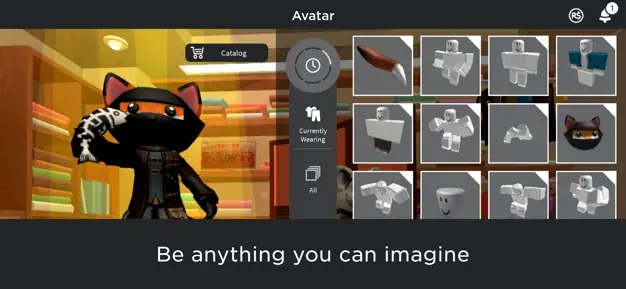 In conclusion, if you want to multi-world game with built-in chat, try the Roblox game.


IMVU: 3D Social Media, Avatar, Chat, Party, Friend
IMVU: 3D Social Media, Avatar, Chat, Party, Friend is a game the socialists you and helps you meet new acquaintances.
This grants you to create a 3D reflection of yourself as an avatar and then go to an open world to socialize. The avatar building instrument has lots of altering options and you can adjust every little detail for an app to match your preferences.
Not all the clothing items are available when you start playing but you can earn coins and spend them on new clothes and all that.
There are millions of users in the game and there's a real person beneath each one. The graphic and animation in the game is beautiful and the characters look bomb.
Plus, the game empowers you to choose a place you'll live in and decorate it as you want. Then, you can visit public places and converse with people over there.
Therewith, the app has a built-in chat so you can speak to people without leaving the game. You can also enter various chat rooms for players with common interests. The game grants you to get into a relationship and even take a pet if you want. You can even get married in the game and then get divorced.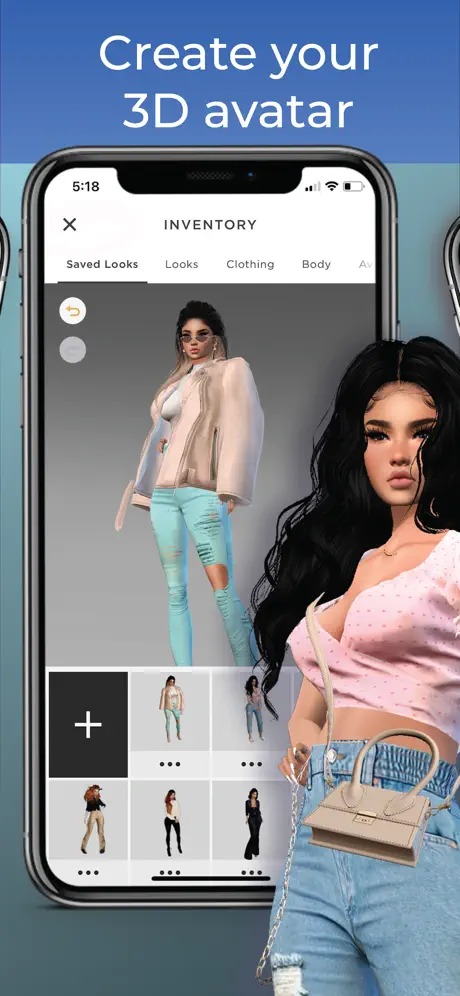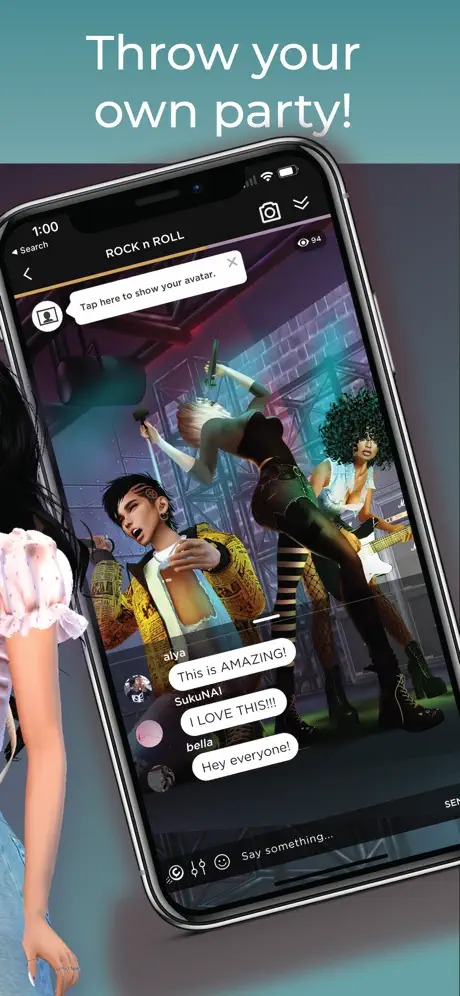 To crown it all, if you want to generate a visual reflection of yourself to live and relate with people in a virtual city, try the IMVU app.


MapleStory M
Immerse yourself in a medieval setting, try your hand like a knight, mage, archer, or other hero. Fight bosses, monsters, and dragons.
Convenient and easy controls and pleasant graphics will not leave anyone indifferent. This app is a continuation of the MapleStory universe games. This version has already added a new character – a pathfinder, a girl-archer.
The game is multiplayer, i.e. you can play with a group of your fellows, compete in increasing the level and the number of found relics.
There is one more new enemy boss in the universe – Commander Arkarium, defeat him and become a hero.
In this game you can:
choose your favorite character and play as him
compete for a place in the world rankings
create your own guilds and play in groups of up to 10 players
get exclusive rewards when you defeat Zakum
test the new combat mode: 2 vs 2, see which of your fellows is the strongest opponent
explore the world of fantasy
gain more experience to unlock new locations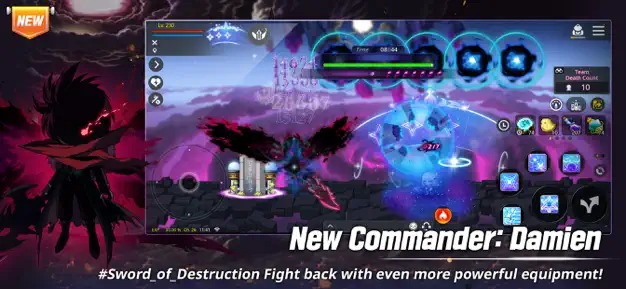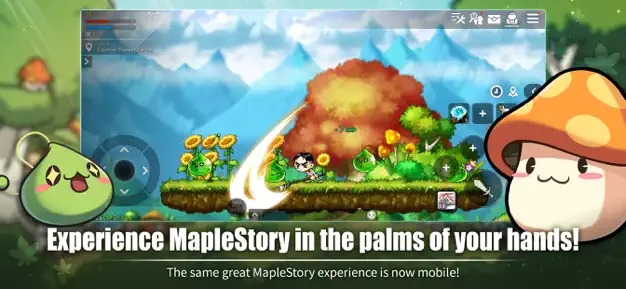 The world of fantasy is already waiting for you. You can get as into it as you want, a very deep rabbit hole.


Yubo
Yubo is a free platform for finding a friend. Become besties based on common interests: music, movies, TV shows, theater, etc. Meet your soul mate on the next street or on a completely different continent. Use streaming or chatting as you please. Use the Power Pack for additional features.
Features of this app:
Interesting filters for stream and photos. Use new pretty and amusing images, make it more memorable.
Watch youtube in this app live. Broadcast videos right during your conversation, show your friends silly videos or create your own.
Chat or stream – it's all about making your life more interesting. Just imagine live streaming with 10 or more people.
Play along with your new and old friends at To Be Honest
Find new friends through SWIPE. Read your profile description, see hashtags, and get reciprocated. Finding a friend has now become easy enough.
Find your place: music, movies, shows, LGBTQ+? No need to be shy, because there are people with the same hobbies and characteristics everywhere.
Yubo is a platform for self-expression. find like-minded people or invite your old ones to the game and have fun with them.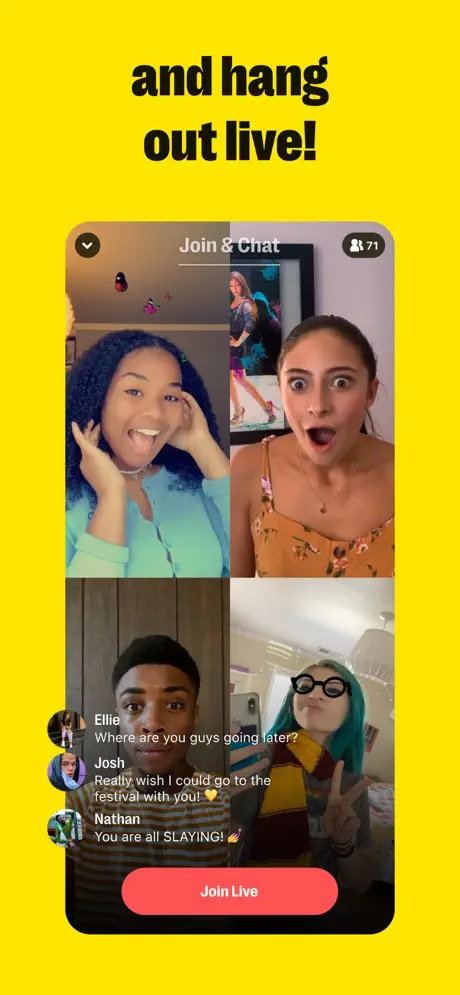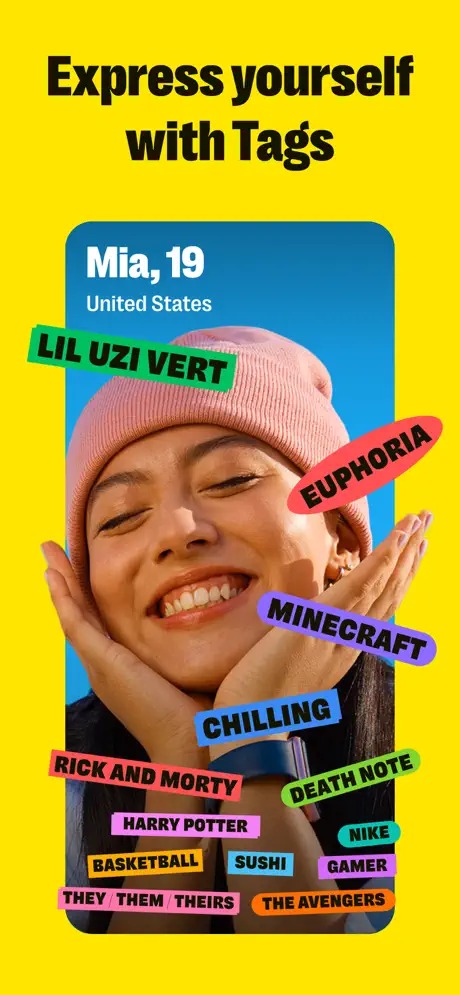 Every month the developers release updates and add new games and filters.


You may also like: 7 Fun Speaker Prank Apps for Android & iOS
PlayJoy – Multiplayer games
This app is perfect for board game lovers. Any game will always be at your fingertips, just launch the app and enjoy.
Parcheesi: Choose your partner and beat the other players, take all the pieces of your opponents. Uno Classic: everyone's favorite card game. Get to use all your cards before your opponents, here it's every man for himself. Don't forget to say «Uno».
Chinchon: Play using Spanish and American card decks, play with other players, or independently. Create a Chinchon.
Dominoes: One of the most prevalent and simple board games. You can play 2vs2 here, so you can count on your mate to help you get out of a tough situation and win the game. Play, earn coins and points. But even if you lose, you may always request a rematch.
There are even more board games available in this app, just to name a few.
Features of the app:
Сommunicate throughout the match, confer with your comrade or argue with your opponent.
Participate in rankings. Complete a daily challenge and win prizes, earn points, and compete with other players around the world for a spot at the top.
Create your own list of companions with whom you want to play.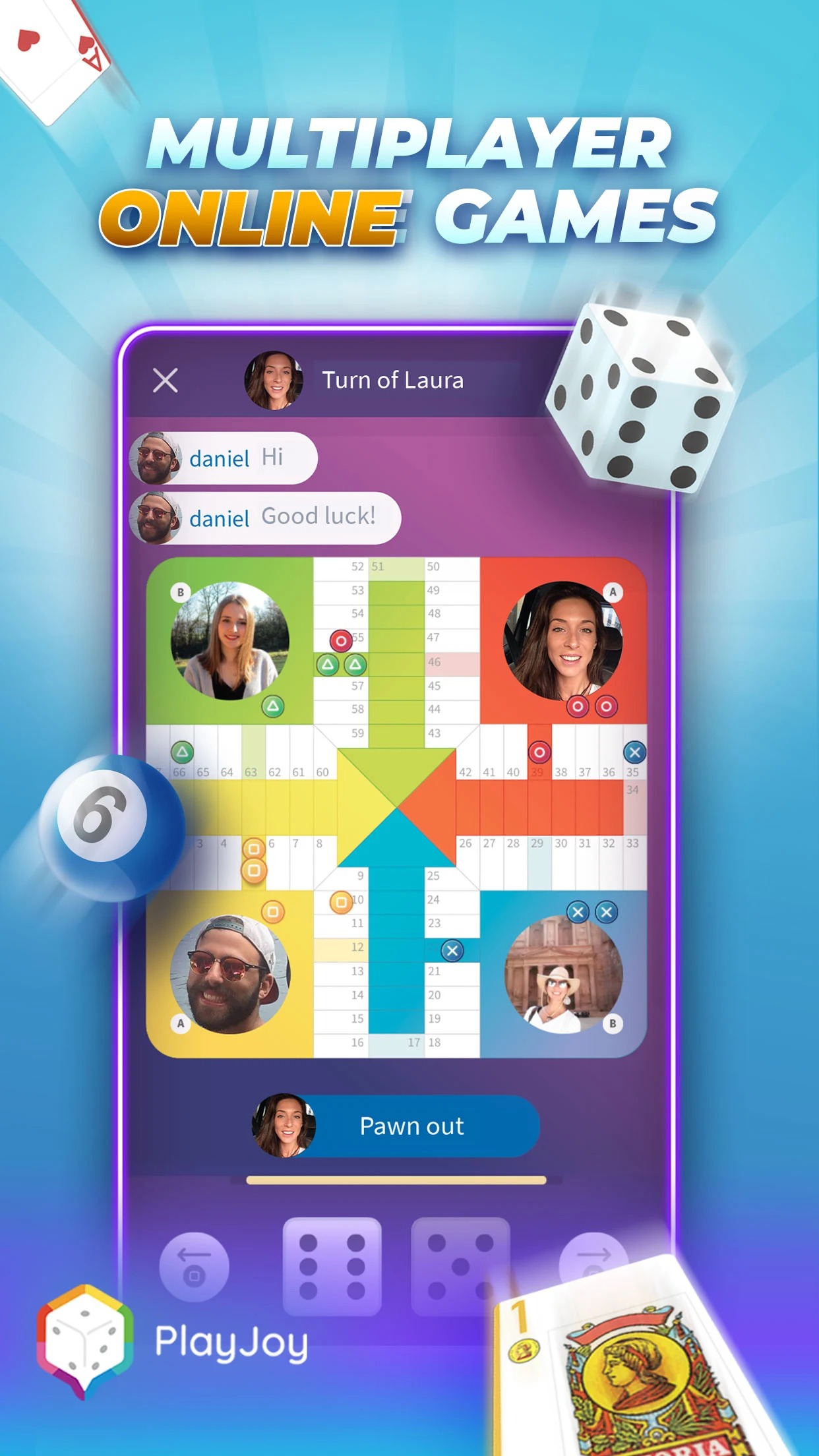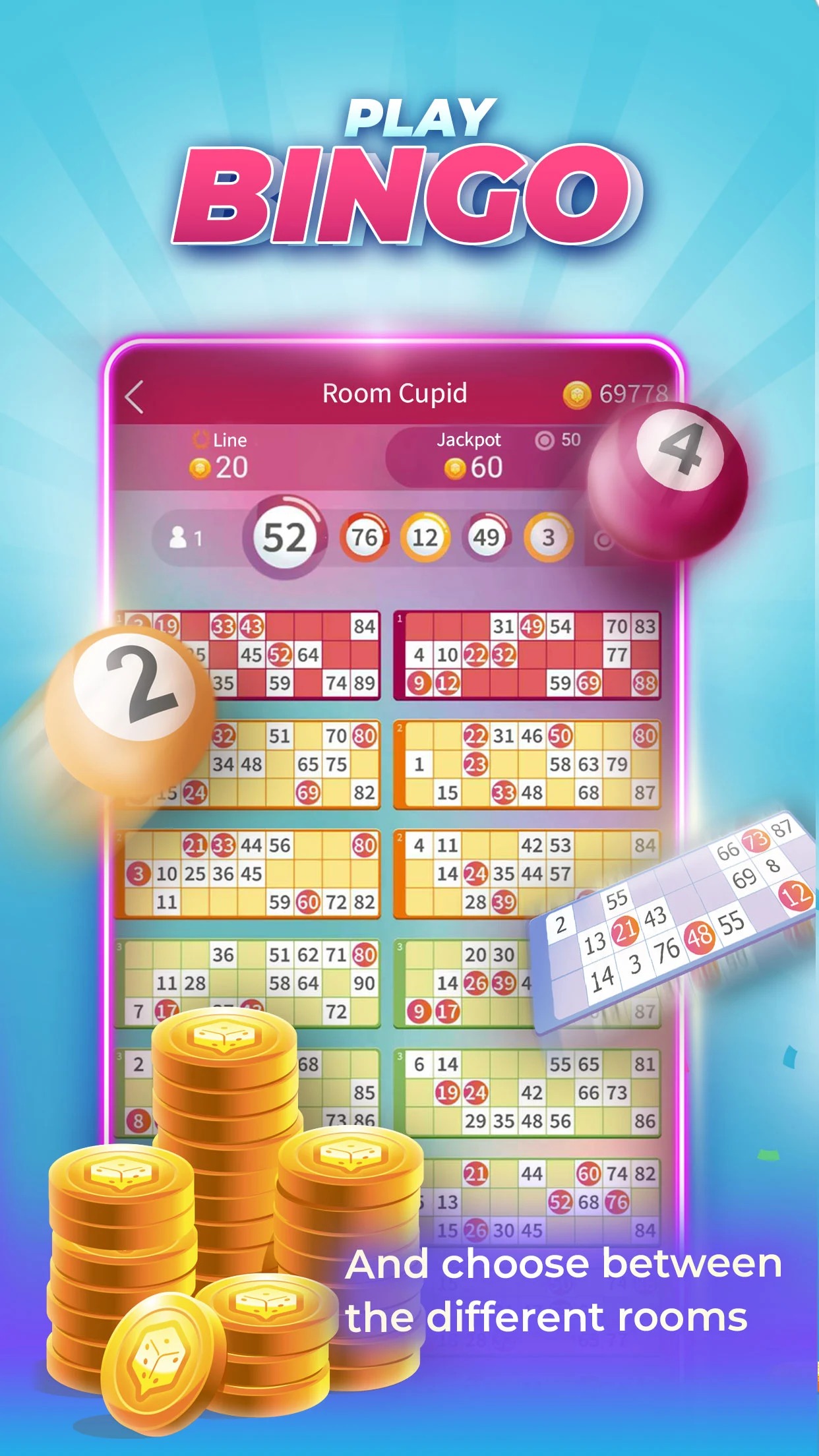 Plink: Team up, Chat & Play
Games for computers or game consoles are now available for the phone. What's more, they are available in multiplayer mode. Find playmates who are about the same skill and age as you and who speak the same language as you. Find playmates and play for fun.
You can watch streams or host your own stream. Follow famous players or become famous yourself. Host interesting streams and gain followers from different parts of our planet.
No need to play by yourself. Choose player profiles you like or use swipe. Create your own gaming community, with your own rules and players of your choice.
Stay up-to-date – you'll receive news from players who are in the same community as you, be happy for your companion and his achievements in games.
Use quality voice chat in games, don't waste precious time writing chat messages. Group and private chats are also available to you, make plans how to beat the other team in this or that game.
With a test game, the app system tests the playing skills and match you with the right partners and opponents.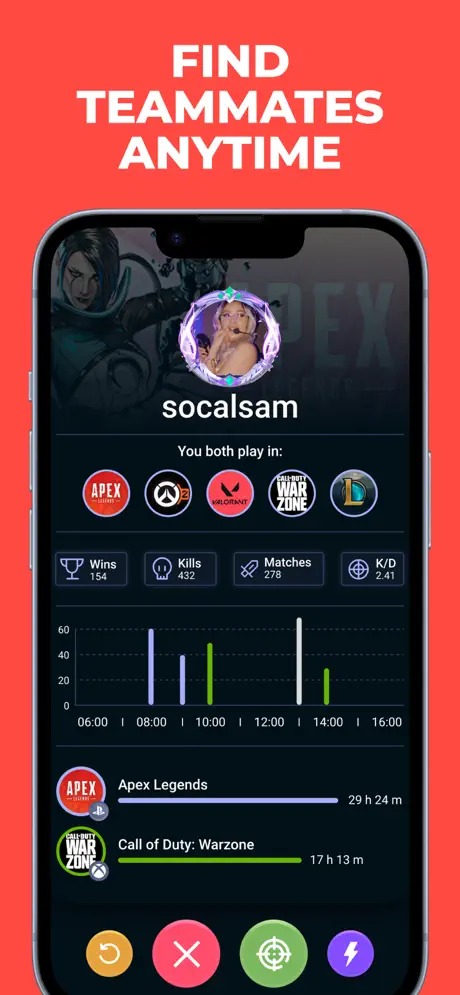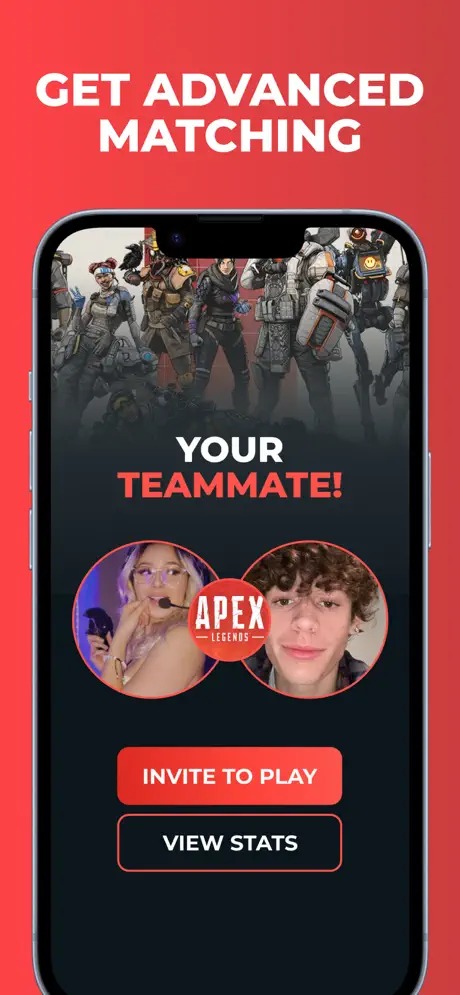 This app supports such games as Overwatch, CS, Call of Duty, and many others.


Smeet 3D Social Game Chat
The overall idea of this game is wrapped around the virtual world in which you need to create your character (your prototype) and enjoy your digital life! Smeet 3D is simial to the Sims game, but with the difference that here you are playing in real-time together with other players from all around the world.
And the range of actions, compared to the Sims game, of course, is limited. But one advantage here is that you can create chat rooms, invite your friends and talk about everything there! The main activity in Smeet 3D is partying, so you should join as many parties as possible.
When you open the app, you need first to create your character in detail – choose the eye color, hair set, clothes, etc. However, don't expect such customization abilities as we have in the latest Sims versions – everything is quite plain in this sense in Smeet 3D.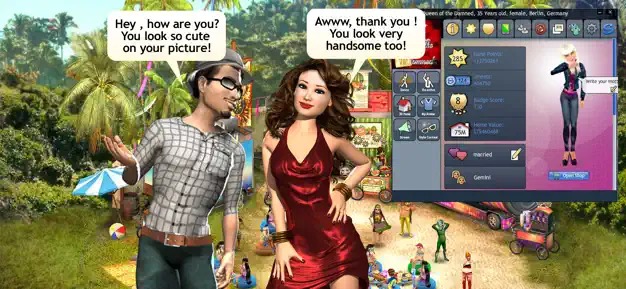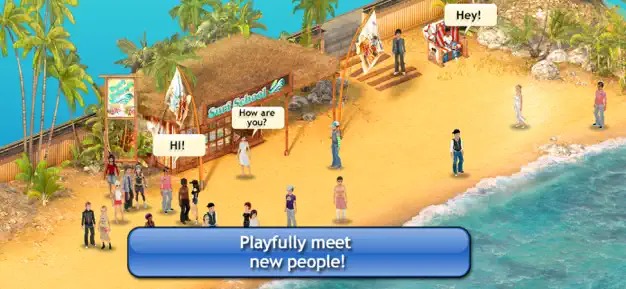 There are various party locations in the game – starting from the causal house parties ending with paradise beach raves. You can explore each of those and make dozens of new acquaintances! The graphics of the game is quite obsolete, but remember, the main thing here – meeting new people.


Yalla Ludo
We present to you an app that is perfect for all board game lovers out there.
Or, being more precise, here you can organize a group video/voice chat to play Ludo or Domino. The only condition is all participants have this app installed. And we also have to warn you that Yalla Ludo has only the following modes: 1 on 1, or 4 multiplayer modes.
What is more, each mode is customizable and you can select it to be Classic, Magic, Quick or Master. And you can play both with the friends you already know or just go online and play with random people from around the globe. The looks of Yalla Ludo are another point we would like to highlight, designers have made a great job and everything looks glorious.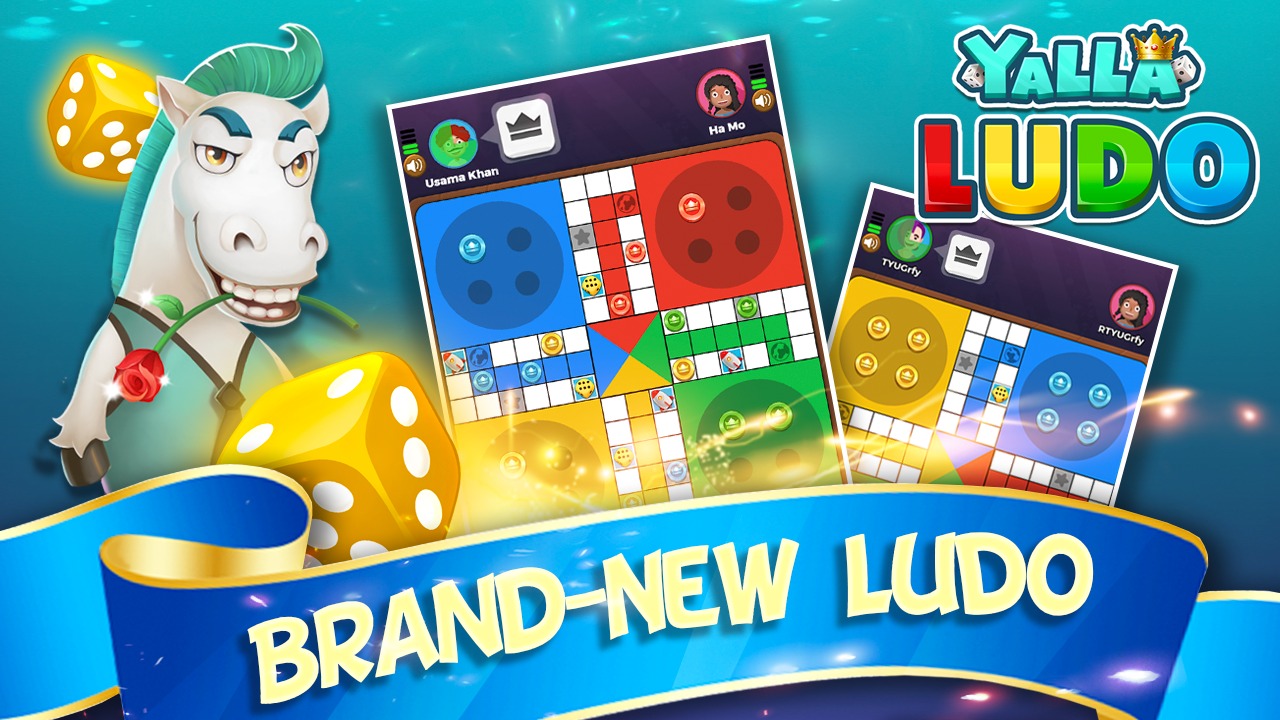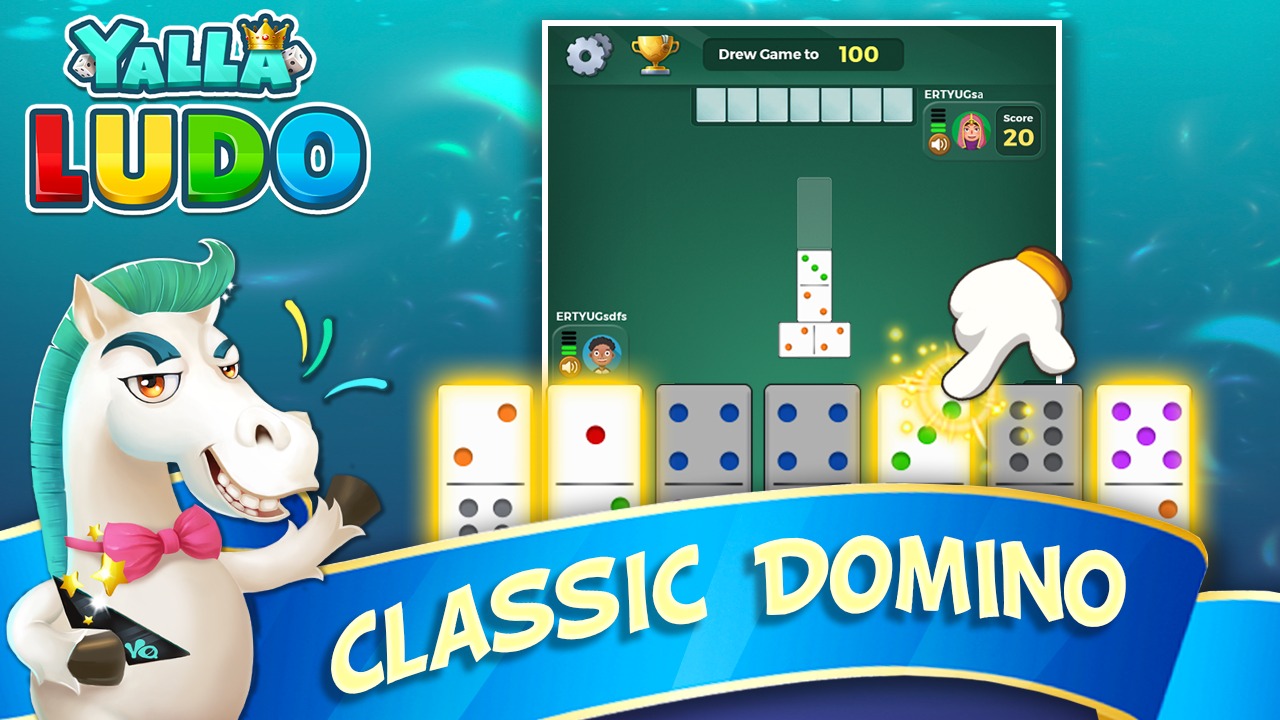 No issues or bags were detected in the game process. The only issue that may occur during playing with random people is the language barrier. Frequently it happens that everyone speaks their language so it's hard to communicate.

You may also like: 11 Free brick breaker games for Android & iOS
Hago- Party, Chat & Games
The service will allow you to throw a real party online, and you don't even have to meet each of them in person.
To share your impressions of the evening or just to communicate, you can download the chat room. In it, all the participants of the event will be able to send their messages. For a fun evening, service users are offered a whole range of entertainment, including games that will cheer up everyone at the party.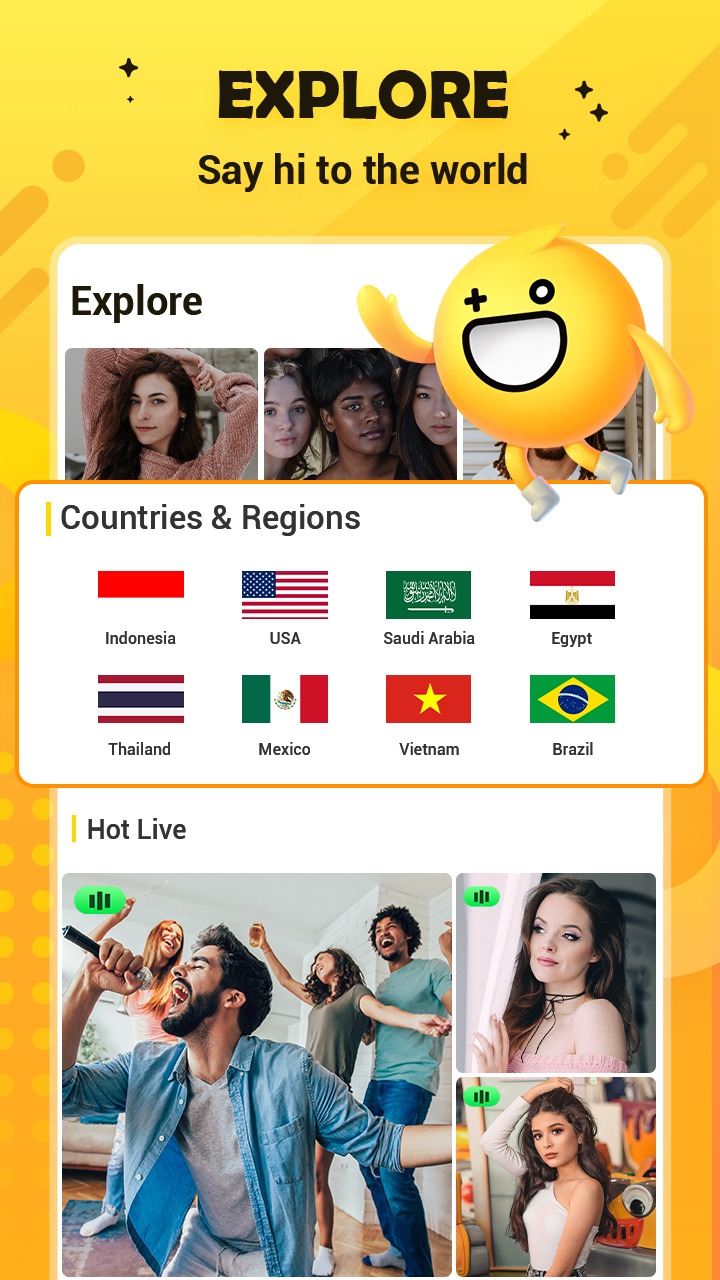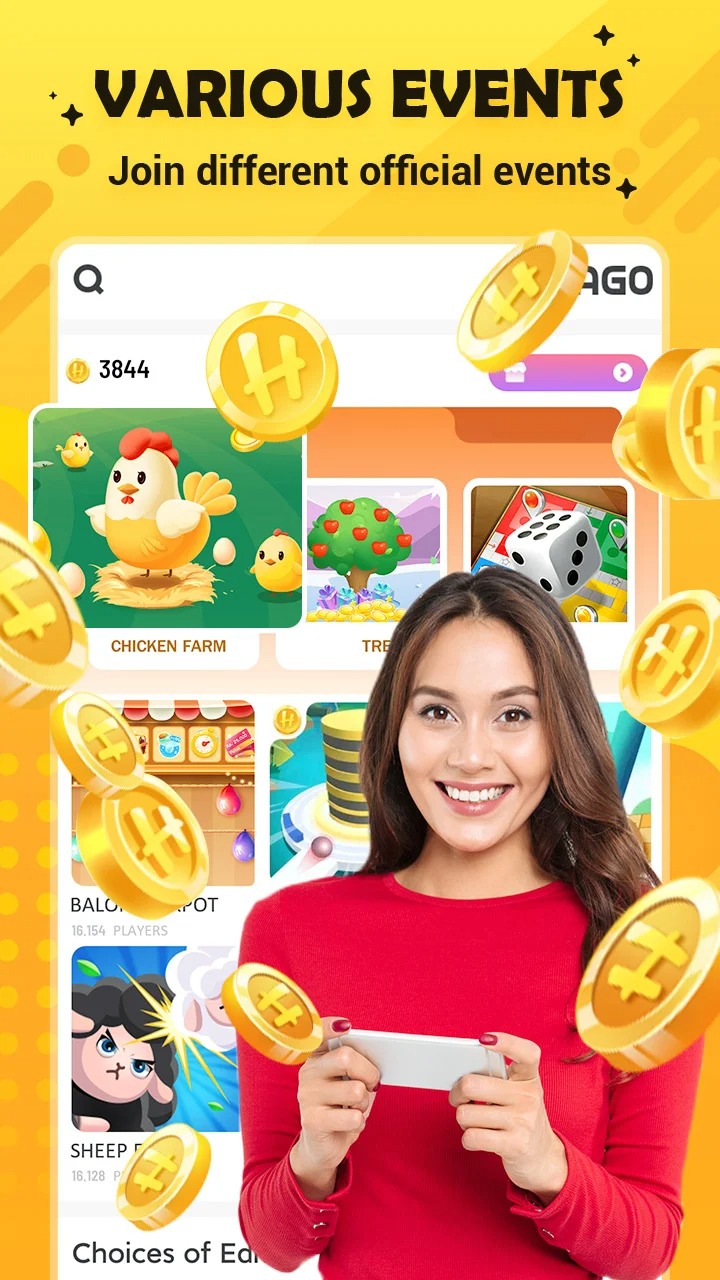 You can not only hold your own party but also follow other participants through their broadcasts. Fun effects or masks will add brightness to the evening and make it unforgettable.