When children reach the age when it is time for them to attend kindergarten, they become bright enough and begin to realize themselves as individuals. This period is quite important for parents, as they need to devote their time to the proper development of the child.
By the way, if your child has already started to show interest in new knowledge, then pay attention to these free alphabet apps for kids.
In this review, we have collected free kindergarten apps for parents that are suitable for different purposes. With their help, you can keep in touch with kindergarten teachers and take an independent part in your child's development when he or she is at home. Let's go deeper into their advantages.
Parental Control – Kidslox
Kidslox Parental Control will ensure that your children use gadgets safely. Here you will find a wide range of settings for children of any age. Now you will always know where your child is and what he or she is doing on the Internet.
The option to limit screen time allows you to stick to a schedule and disciplines your child. You won't have to be reminded several times that it's time to put the phone away. Set a specific schedule and curb all phone abuse. You can set a time limit for a specific moment or a whole day.
At any moment you can check what websites your child has visited, and what search queries they have created during the day. GPS navigator will help to determine the exact location of your child at any moment. It will not be possible to skip school or stay late after school.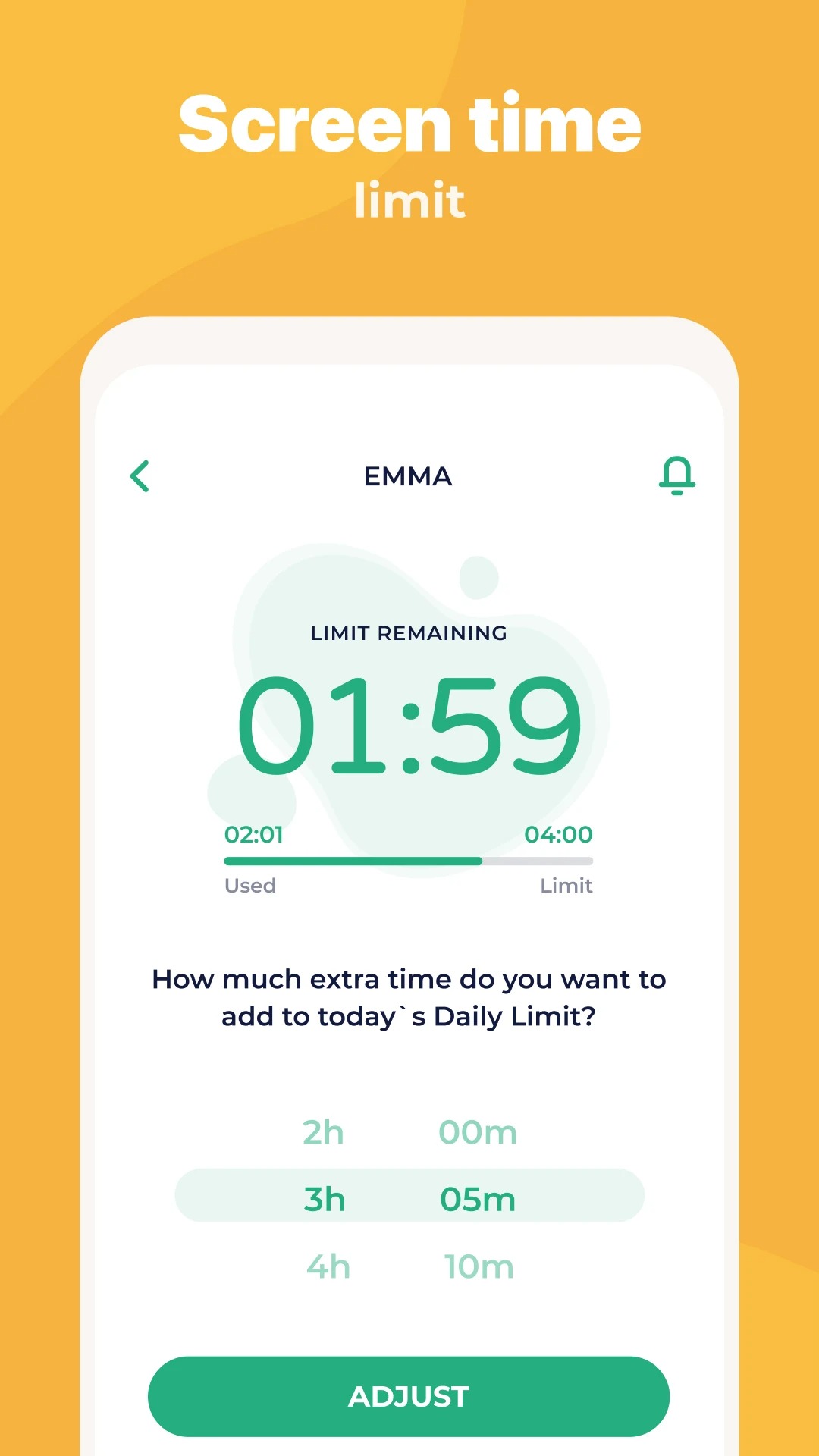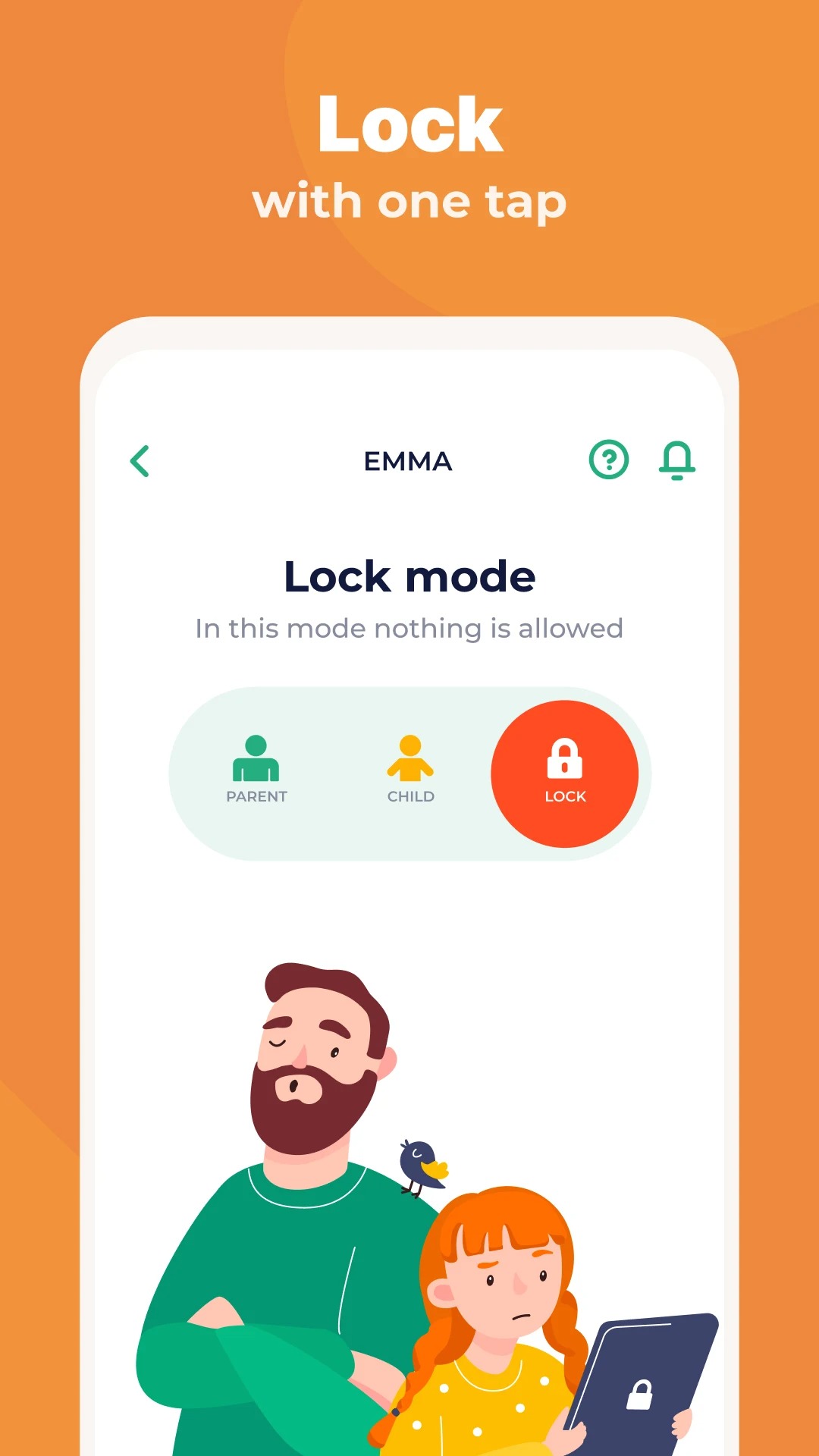 You can deny access to any app on your child's or teenager's electronic device without even being near him or her. You can also disallow in-app purchases or disable internet access altogether. Rest assured that you have fully ensured your children's digital well-being.


You may also like: 5 Best Kindergarten Simulation Games for Android & iOS
Parental Control – Kids Place
Kids Place allows parents to shield their children from any cyber danger. You can't always be around, so a modern parental control app comes to your rescue. With its help, you can set a suitable screen time limit, block unwanted sites and apps, and prohibit purchases with real money.
Take advantage of the numerous settings to create the perfect child mode. This can be a completely different approach for each child. All of your child's online activity is in the palm of your hand. You'll be able to instantly get information about the time spent in front of the screen or on the internet.
Remotely deny connection to any unidentified WiFi network. If the kids ask for your phone for a while, set a partial block on unwanted services for a set period of time.
Don't worry about the kids being able to find a loophole in the bans. When you install the app, it will require a PIN code. After that, the app cannot be uninstalled without your consent.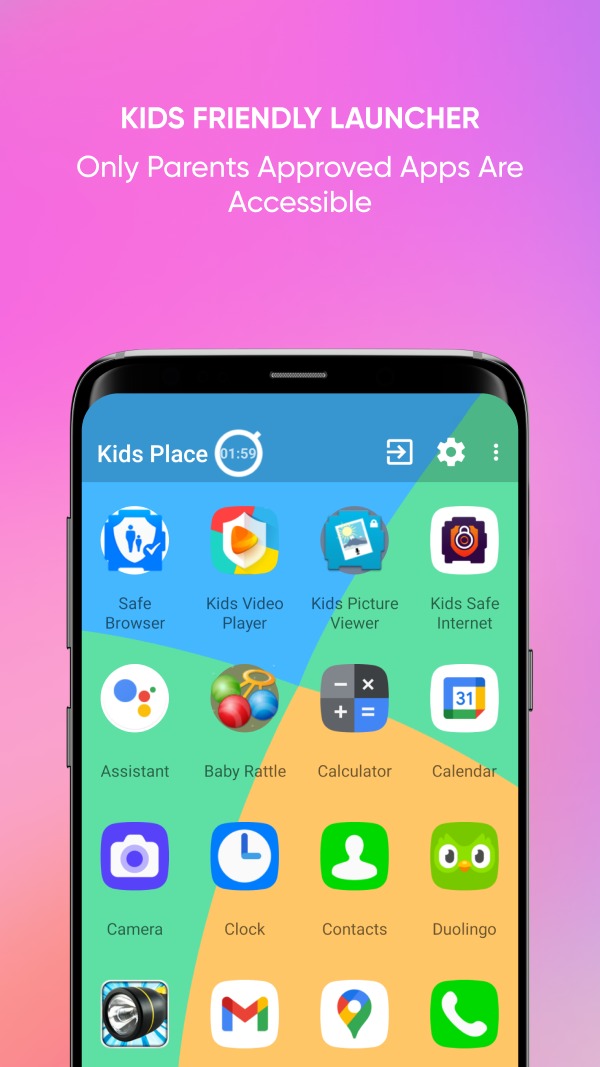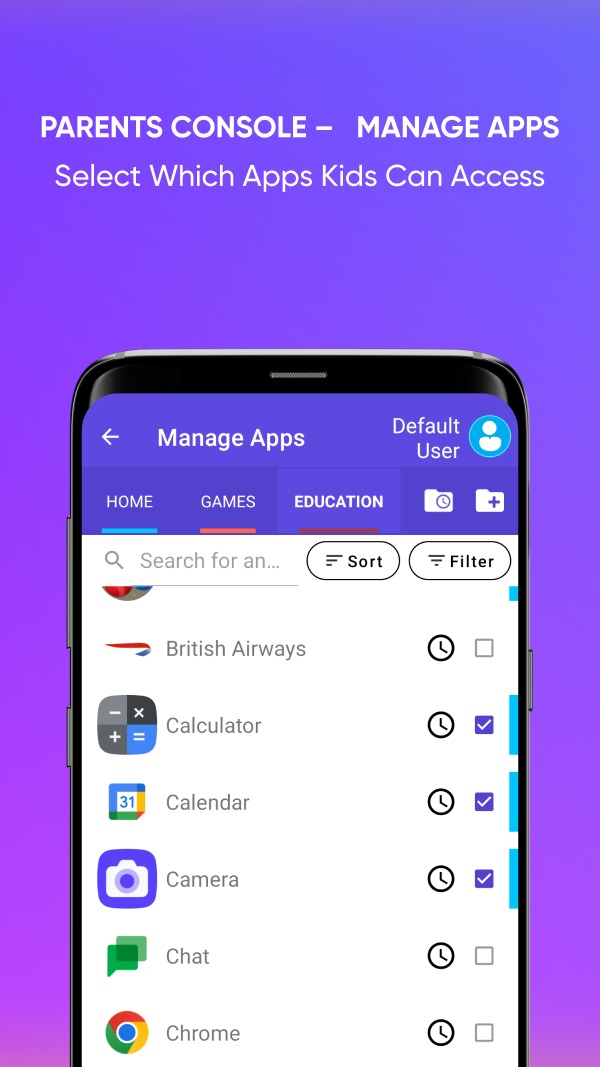 Give your little ones a happy childhood and teach smart phone use from the very beginning. Kids Place takes less than 12 MB and can run in the background.

ClassDojo
ClassDojo brings teachers, students, and their parents together in a safe place. This app is a kind of chat room where everyone will find useful options. Teachers will be able to communicate directly with parents, keeping each of them informed about what is happening in the classroom.
You can upload photos and videos from open classes, field trips, and important events. You won't miss important news, even if you're not with your child. Teachers will also be able to draw parents' attention to some nuances that relate to their children's learning or behavior.
Each student has his or her own electronic portfolio, which is filled out throughout the school year. Here parents can familiarize themselves with homework, teachers' notes on different subjects, and grades received. Parents do not have to come to the school in person to discuss an issue.
Everyone in the community will find many positive aspects of ClassDojo. By communicating directly without intermediaries, you minimize misunderstandings and solve problems in a timely manner.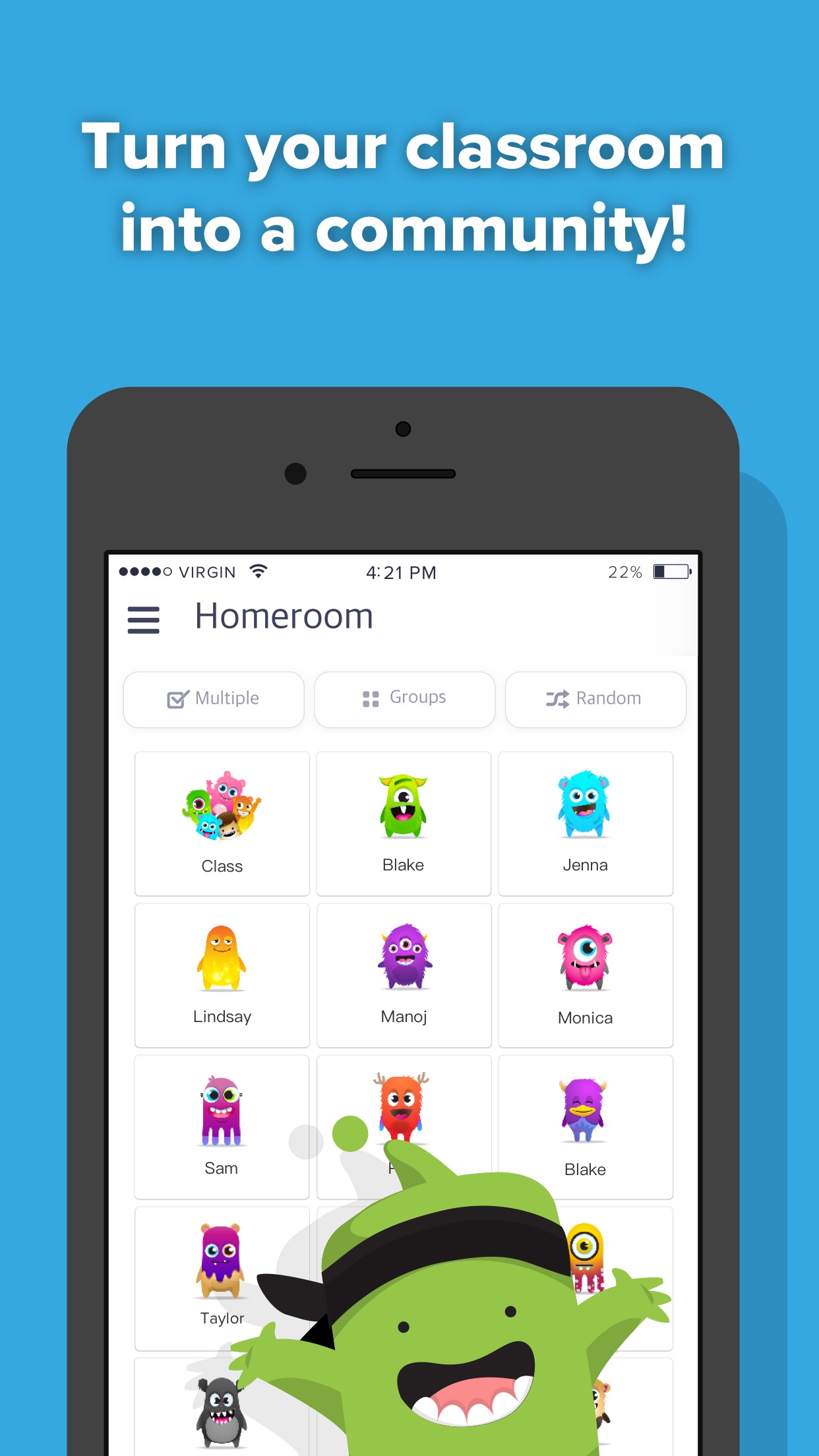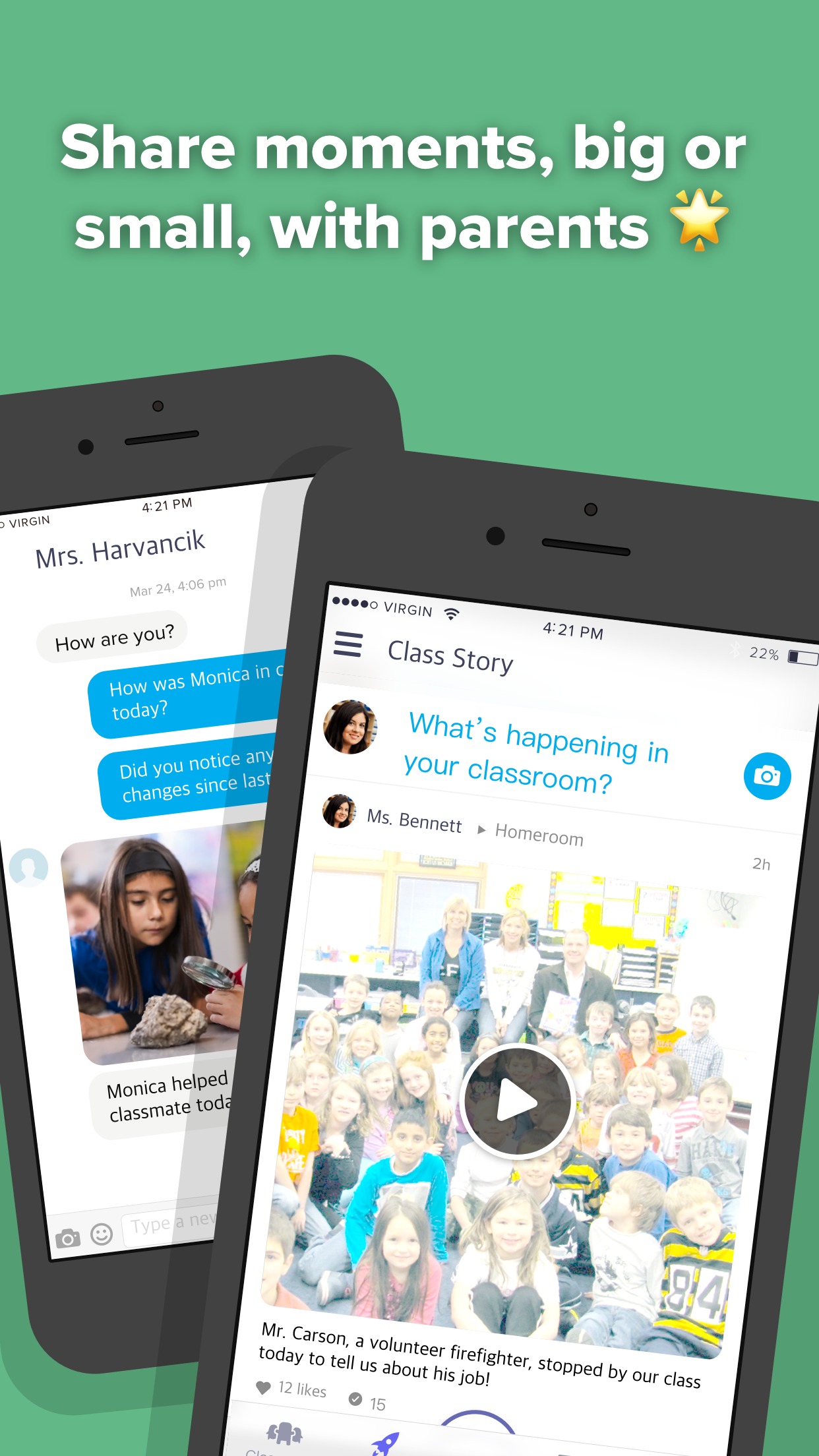 This app is free for all members. More than 10 million users have already supported the app's class community. It is constantly updated to make communication with each other even more enjoyable and productive.


Parents
The best content for sensible parents is collected in the Parents app. If you want to understand kids psychology and help your child in difficult situations, you will find answers to your questions here.
The information presented on the pages of the app is taken from reliable sources and approved by experts. You can choose a learning format that is convenient for you. Attend free webinars that focus on current issues. To take part, register as a guest in advance.
Webinars are multilingual so that parents from different countries can understand what is being discussed. All information is presented simply and clearly.
The speakers will help you navigate the world of parenting and solve complex problems on your own. You will learn about useful practices used by professionals. Get tips on buying quality literature.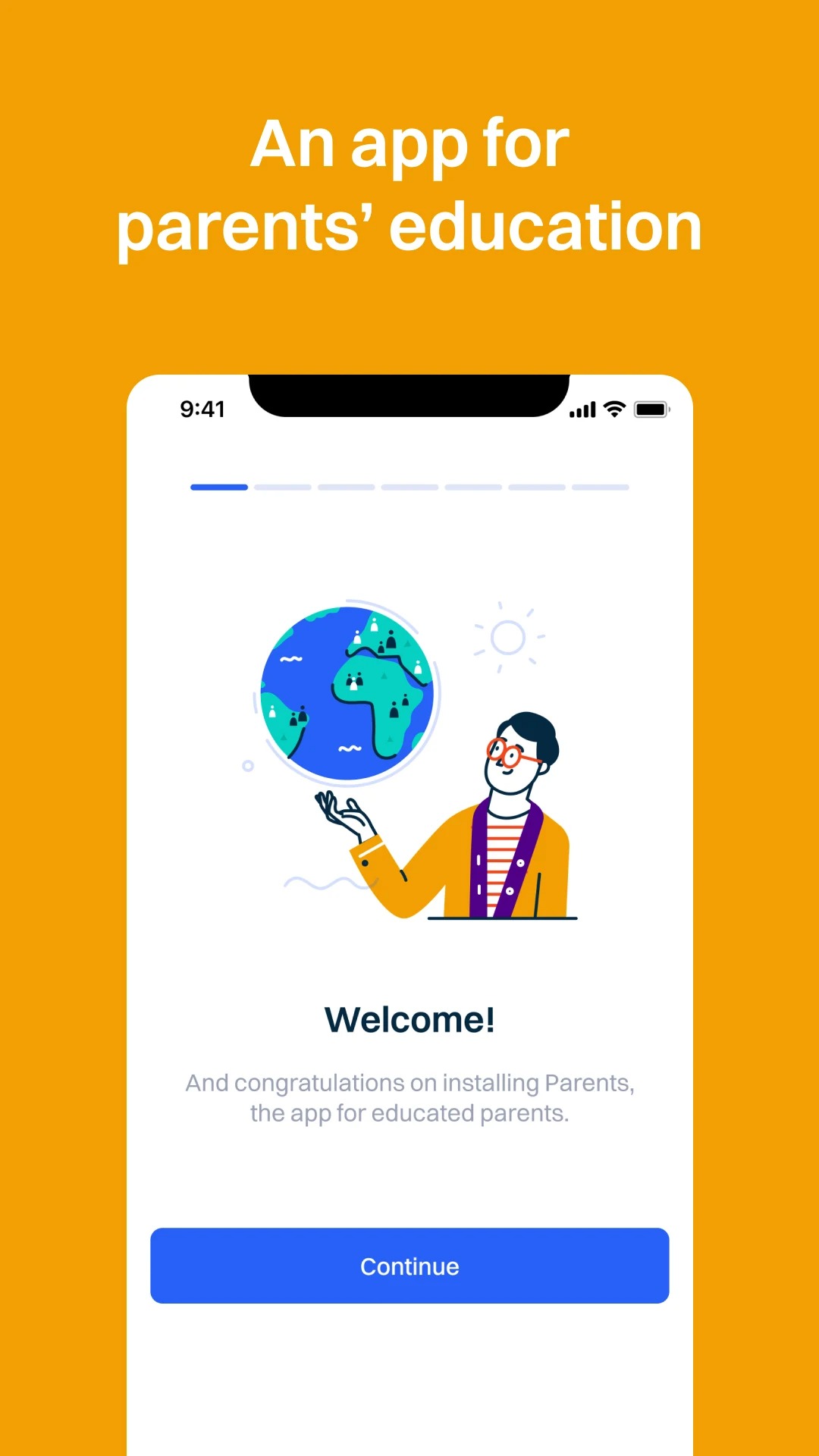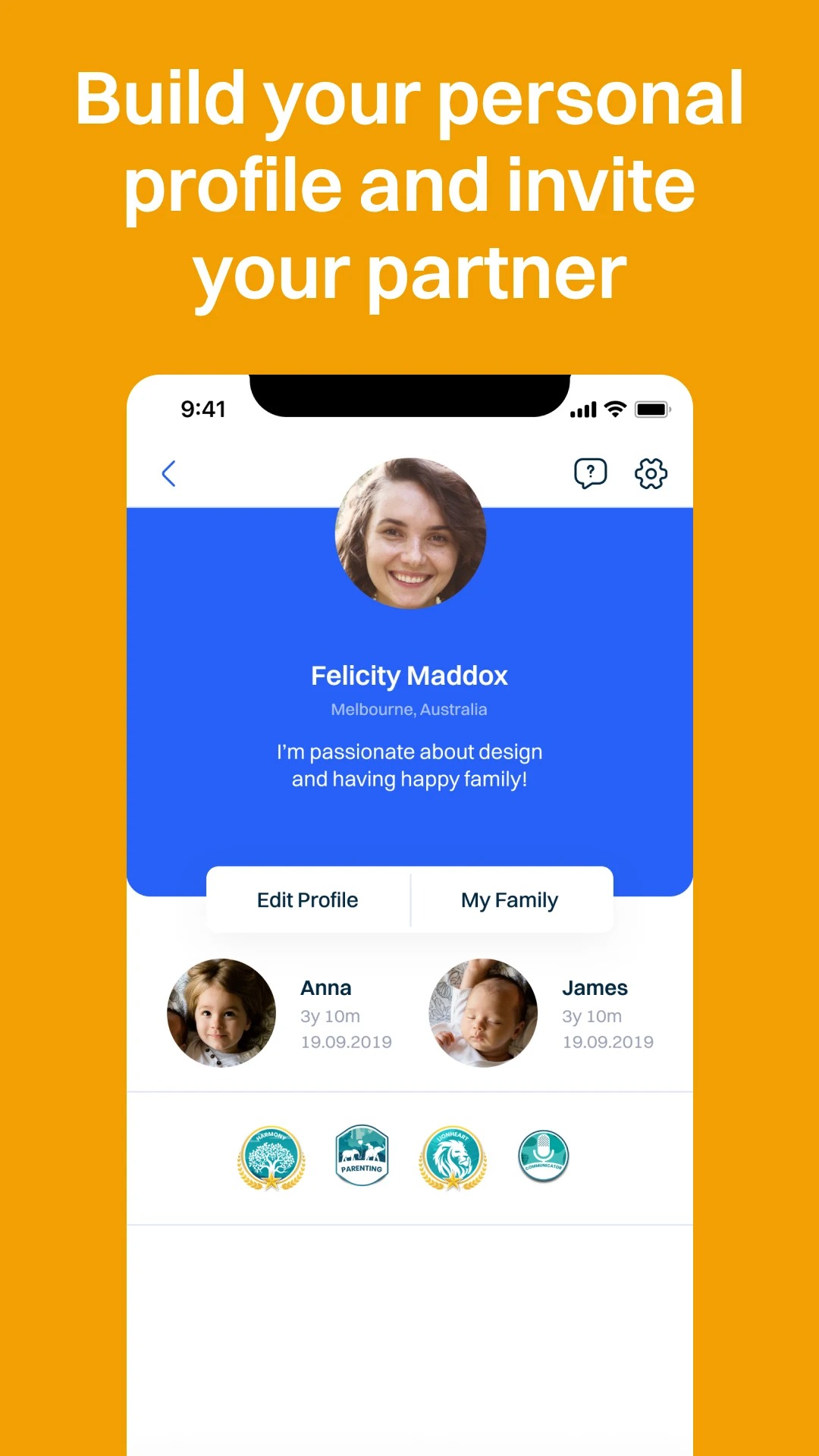 The app is designed for both parents and professionals in different fields. If you have children of different ages or are just preparing to become a parent, be sure to join Parents. If you would like to become a member of the popular All About Parenting program, you can use your account.


You may also like: 11 Best Apps for Teachers to Contact Parents
The Happy Child Parenting App
If you are interested in parenting and childcare topics, install The Happy Child Parenting app. This program contains valuable tips on dealing with children of different ages. Here you will find scientific information about the difficult periods of growing up and read the advice of experienced psychologists and educators.
The topic of parenthood has never been unambiguous. With the help of the provided materials, you will learn how to interact with your child without aggression and negative emotions. You will get an idea of how to create strong trusting relationships and ensure a happy childhood for your kid.
You will not have to look for the necessary information in various sources and pay for expensive courses in child psychology. All news and developments of psychologists are available in The Happy Child Parenting app absolutely free of charge.
Modern parents have little free time, so all information is offered without long introductions and distracting topics. The training program offers a course of study on a daily basis. You can review the data during your lunch break or on your way home.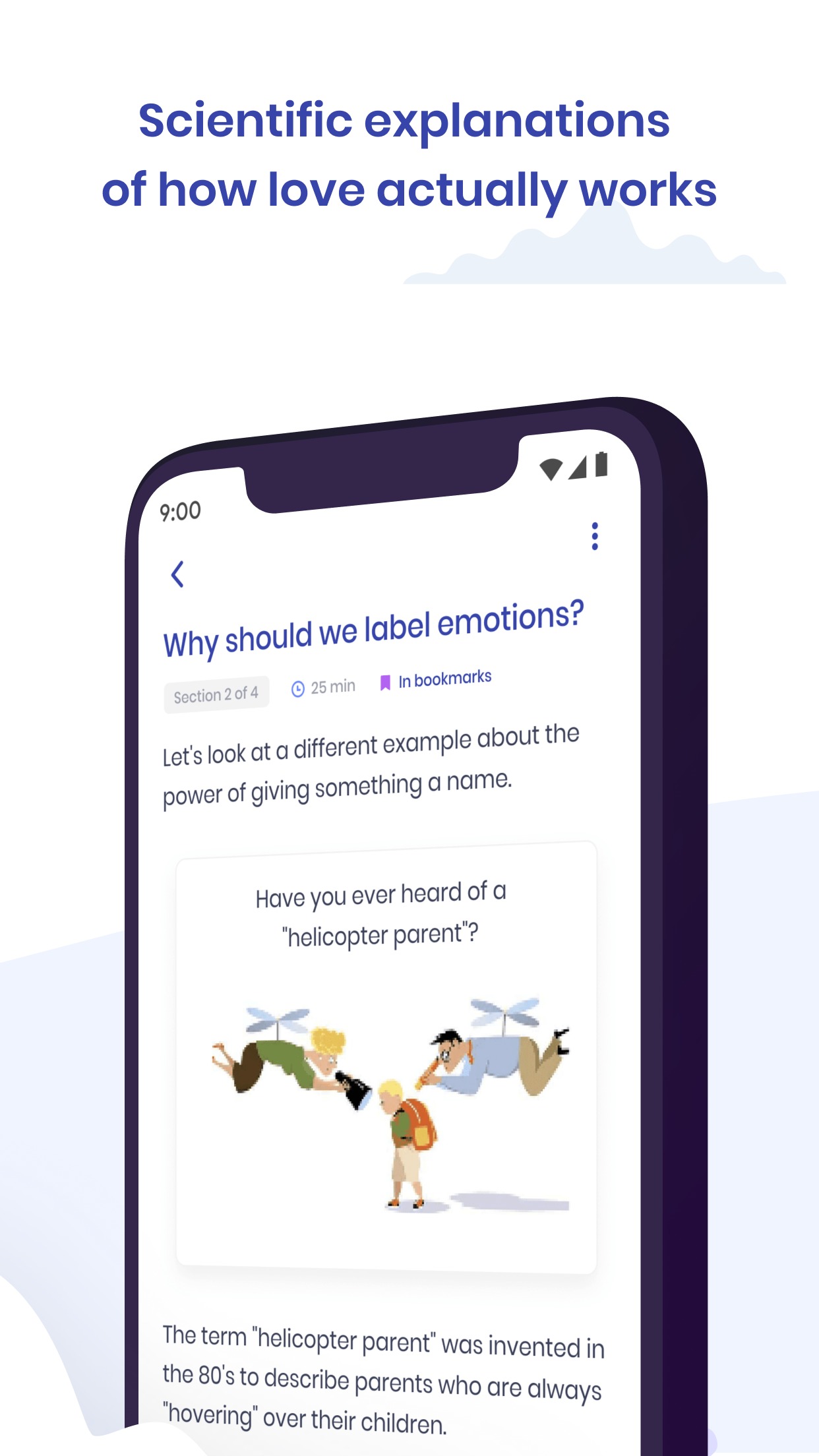 All theories should be experienced in practice. Thousands of users have noted an improvement in family atmosphere after a few weeks of practicing this app.


Kindergarten kid Learning Game
If you don't know what interests your preschool child, install Kindergarten kid Learning Game. This app has been tested by child psychologists and educators. Kids are delighted with a lot of interesting games and colorful elements.
Such interactive games promote the development of attention and diligence. It also helps to have a great time with the whole family. Everyone can play without exception: toddlers, preschoolers, and their parents. Each game helps to practice the skill.
Your child will be able to learn colors and shapes, as well as learn the alphabet in a playful way. Choose a game that is age-appropriate and that your child enjoys. Help the doggy get home, build a pyramid of apples, and show the worm the right way.
The variety of games allows you to keep your child entertained for a long time. Collect puzzles, answer questions in interesting quizzes, and stack multi-colored pyramids. Learn how animals speak and what color they are. Match toys by shape and size. Start learning math in a fun and interesting way.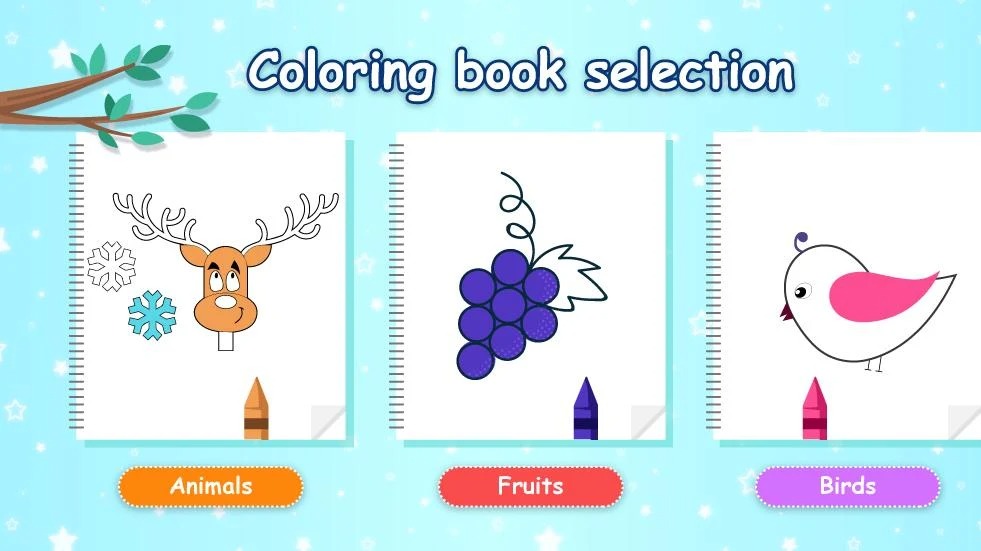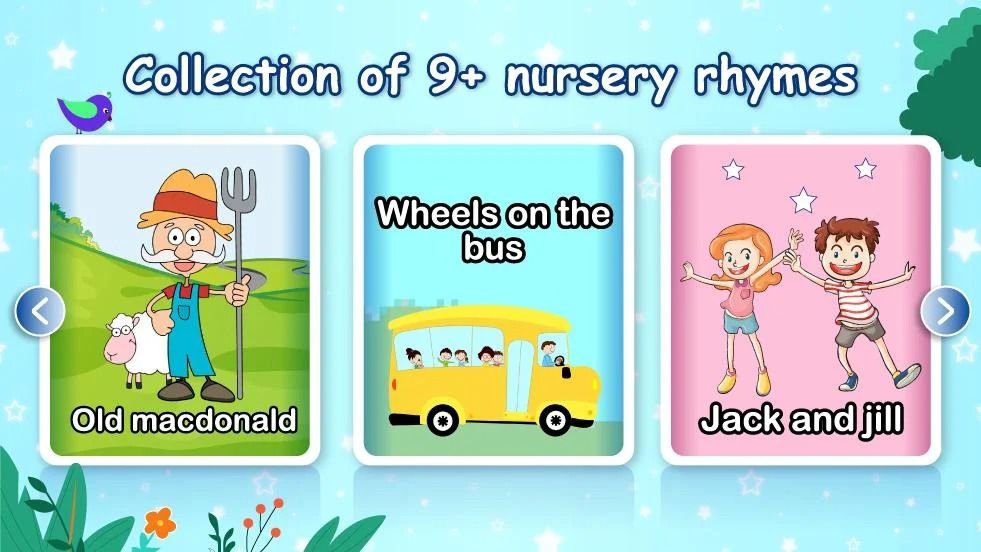 Include sounds so your child can repeat animal names, colors, and shapes. Listening comprehension will help you learn the alphabet easier and faster. This app is used by many kindergartens. It is adapted for phones and tablets and is great for home use.


You may also like: 10 Free Tutoring Apps for Android & iOS
Preschool & Kindergarten Games
Games on your phone can be helpful. Preschool & Kindergarten Games is an interactive collection of games and challenges for preschool children. Choose from 30 different games and go on a fun journey. Here you and your little one will meet letters from the alphabet, numbers, and geometric shapes.
Each achievement of the little player is marked with a brightly colored sticker on the board. Such a reward system encourages children to learn new things without coercion.
The app is distinguished by cute characters and a cozy atmosphere. Bright colors and funny sounds will make the game more fun for children of all ages. The collection of games is based on popular educational programs, which allows you to seriously prepare for school. Children develop an interest in learning new things.
Using Preschool & Kindergarten Games, your child will be able to learn the shapes of objects and basic colors. He or she will get to know numbers and learn the alphabet.
You can use this app as a digital penmanship app to practice spelling. The games have different themes: riddles, puzzles, quizzes, and tasks. Use the lesson builder to get a personalized lesson schedule for your child.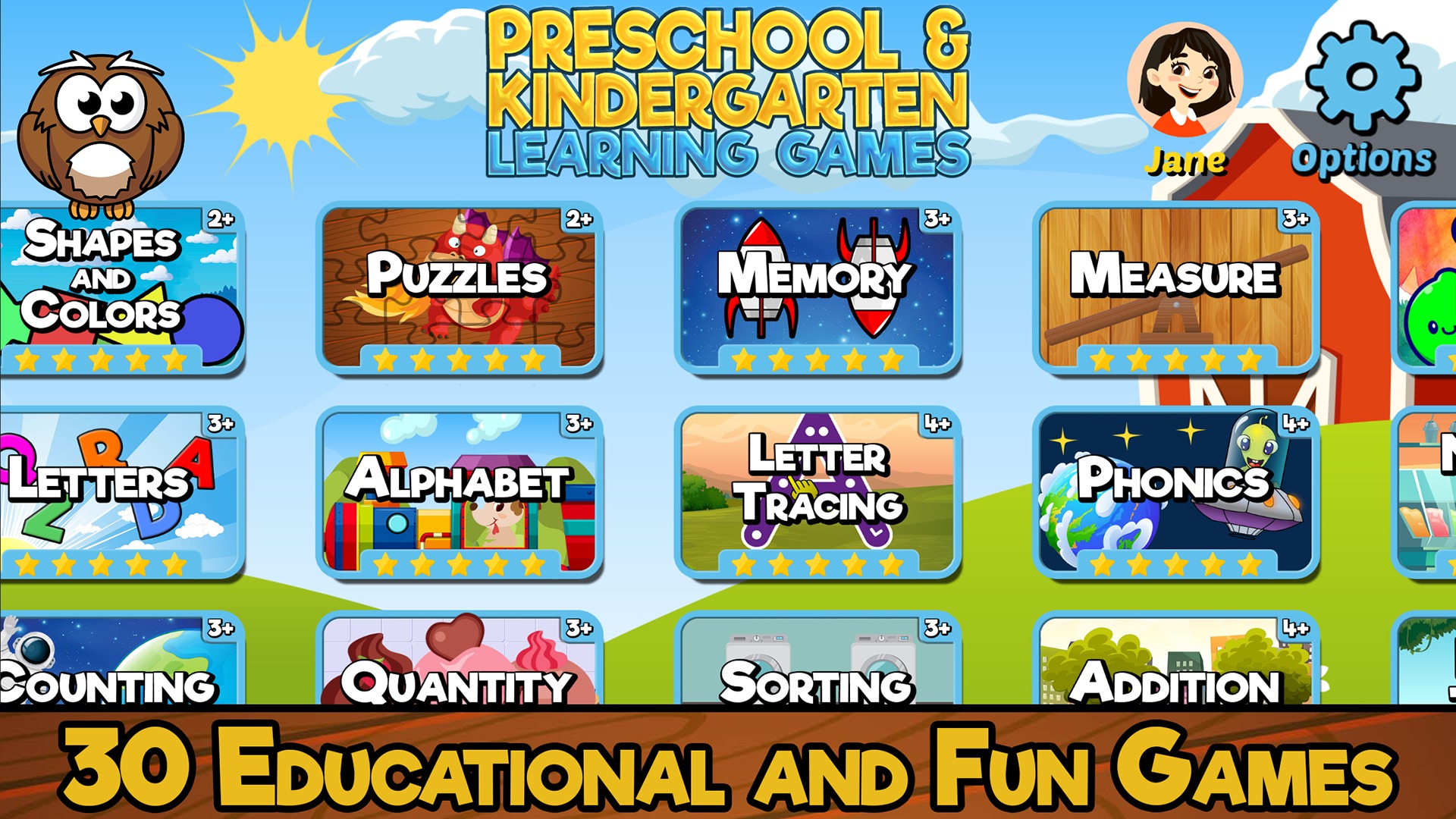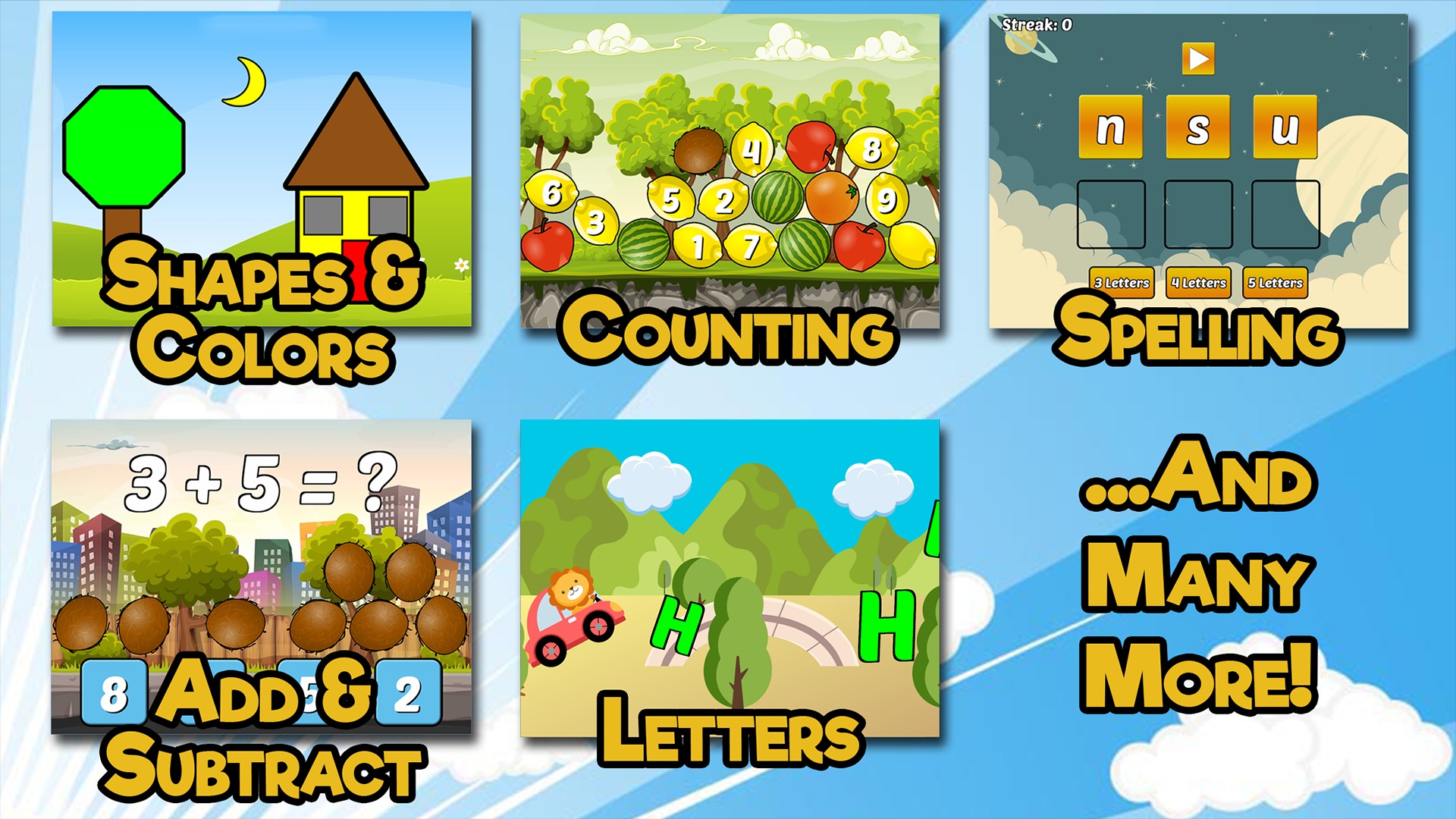 Read the report that shows your kid's main achievements based on the tests passed. You can create multiple profiles in the app, which is useful for parents or kindergarten teachers.