Almost all brands use mass texting as one of the most effective methods of internet marketing. Text messaging apps are an excellent method to reach out to a large number of individuals at once and attract new consumers. Let's see which free mass texting apps you can use.
Moreover, we recommend you explore the article about free calling apps.
Hit Em Up Mass Text | Bulk SMS
Frankly speaking, this is the only more or less trustworthy app on our list – and it allows you to create mass texting almost effortlessly. Here you will be enabled to create necessary templates, then choose the recipients and therefore, do the mass texting.
One cool thing about Hit Em Up is that it integrates with your email services, SMS, and WhatsApp. The last seems to be a more popular choice.
Almost everyone has WhatsApp on their phones, so it's easy to reach out to clients. In addition to unlimited symbols in text and audio messages, the app allows you to share images, videos, documents, files, live locations, and contacts with the client.
Moreover, the image you may send will be saved in the user's gallery with your social media address and phone number. The capacity to include an image into the text is an example of a correctly detected rise in conversion.
In addition, Hit Em Up allows add stickers to the messaging and it allows to schedule the sending of the texts. Therefore, all you have to do is to create the templates one time and just schedule them – everything is done for you!
Another feature we would like to highlight is its convenient user interface. Usually, apps of this type tend to be a little bit tricky to comprehend because of the complexity of all the actions. Here it's crystal clear what to do and how to do it – shoutout to the developers!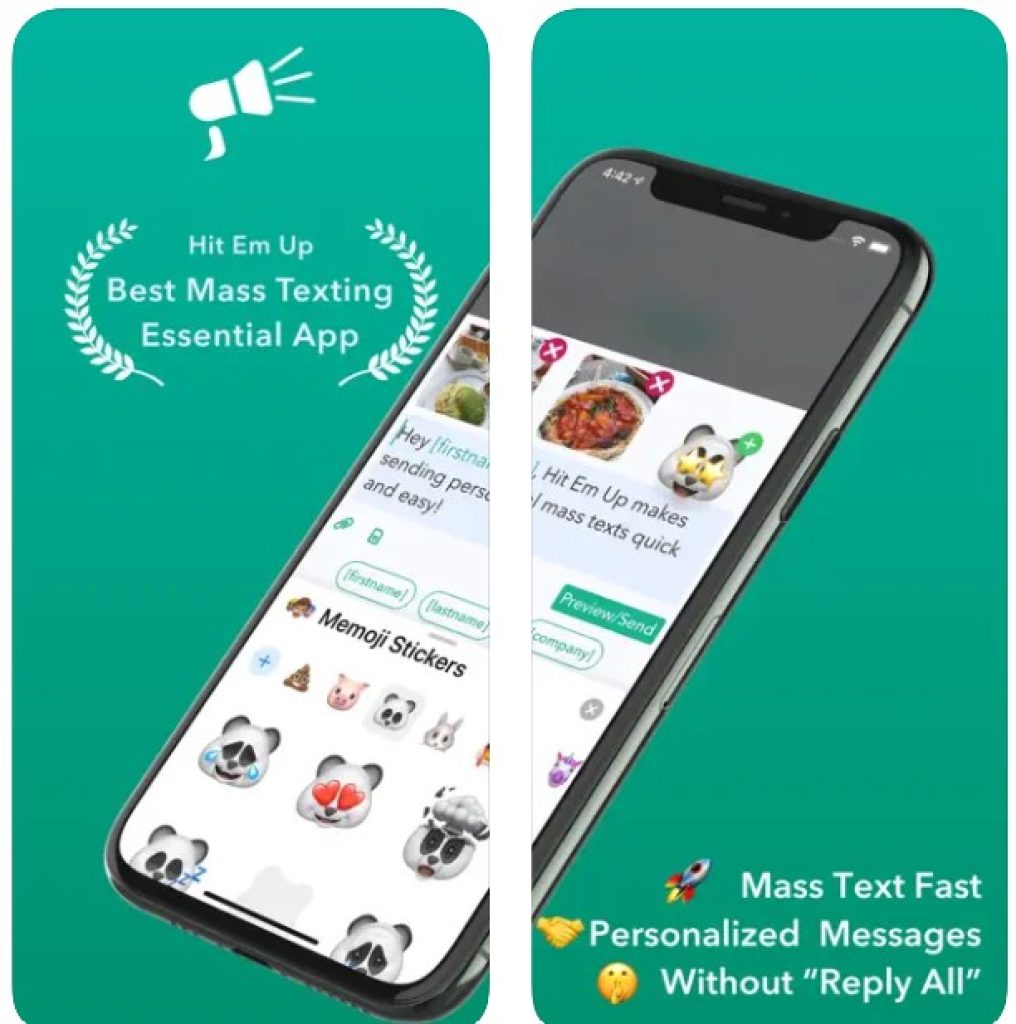 WhatsApp
For business owners, there is a WhatsApp Business API version that may produce a template with the necessary information. They have preset text, but you may add your own variables as well as a link to an image or file.
There may also be buttons if the template allows "Go to the site," for example, using a link, "View catalog". You may develop your own and apply for WhatsApp template approval.
You may choose the language and category for your template, such as new message, resolving issues or replies to frequently asked questions, shipping or booking information, and so on.
WhatsApp, for example, is a more personal communication route than e-mail. Customers use WhatsApp to connect with family and friends.
WhatsApp mails provide the following advantages: strong coverage and open rate – of 90%, broad commercial prospects, you may start a conversation first, unlike other instant messengers, two-way connection with the client.
The disadvantage is the difficult registration with a phone number. If the messenger receives a large number of complaints against a single sender, it will block the associated template as well as the number. If you want to use the template again, you must resubmit it for moderation.
If the messenger receives many complaints about one sender, it will block the corresponding template and, possibly, the number. To use the template again, you will have to resubmit it for moderation.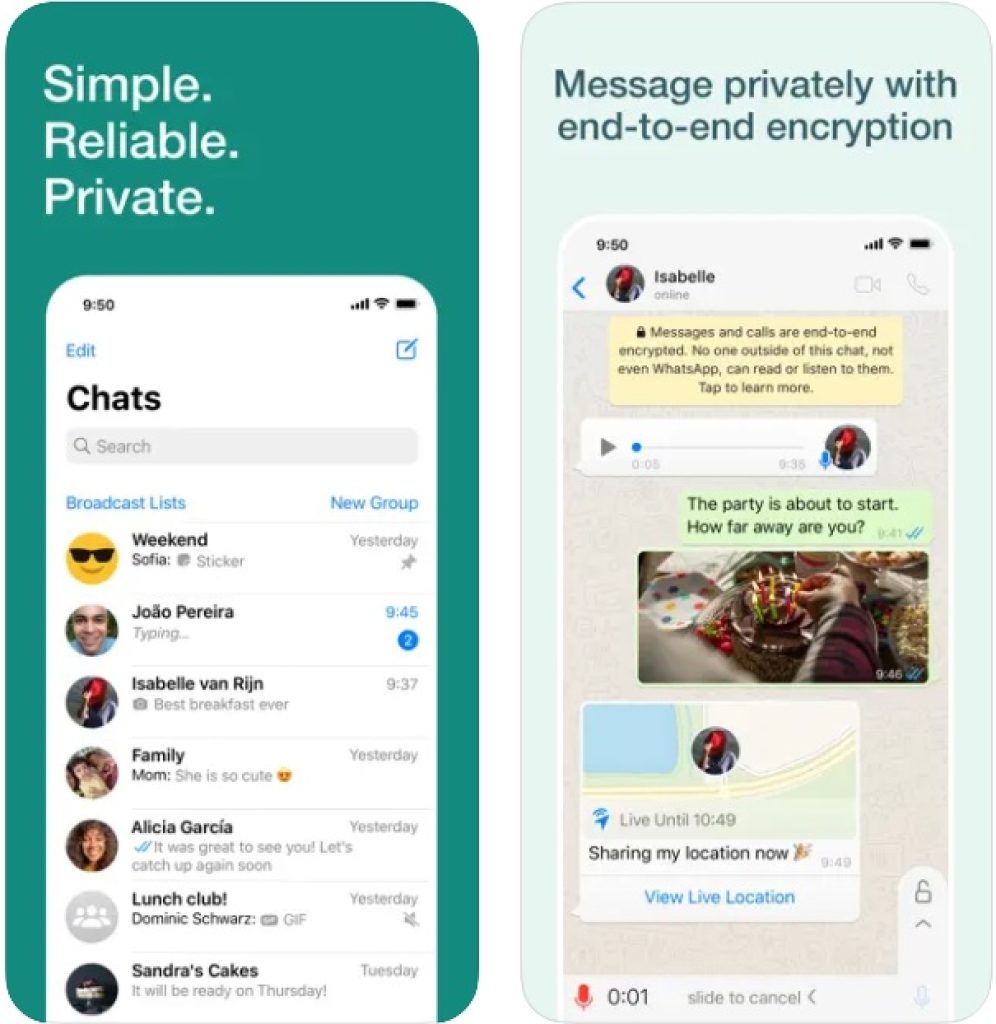 You may also like: 11 Best local chatting apps for Android & iOS
Skype
Because it can accommodate up to 100 individuals. You may select all groups or contacts who will receive your message on Skype. You may send a smiley or emoji, images or pictures, a new photo, video, location, or a contact in a message.
A mailer is required to create a Skype mailing so that the participants do not "see" one other. This is an application that may be used in conjunction with Skype.
It sends out huge mailings and, in certain situations, searches for contacts. You can do one of the following: Skype Responder, Skype Magic, and Multi Skype Tools are all available.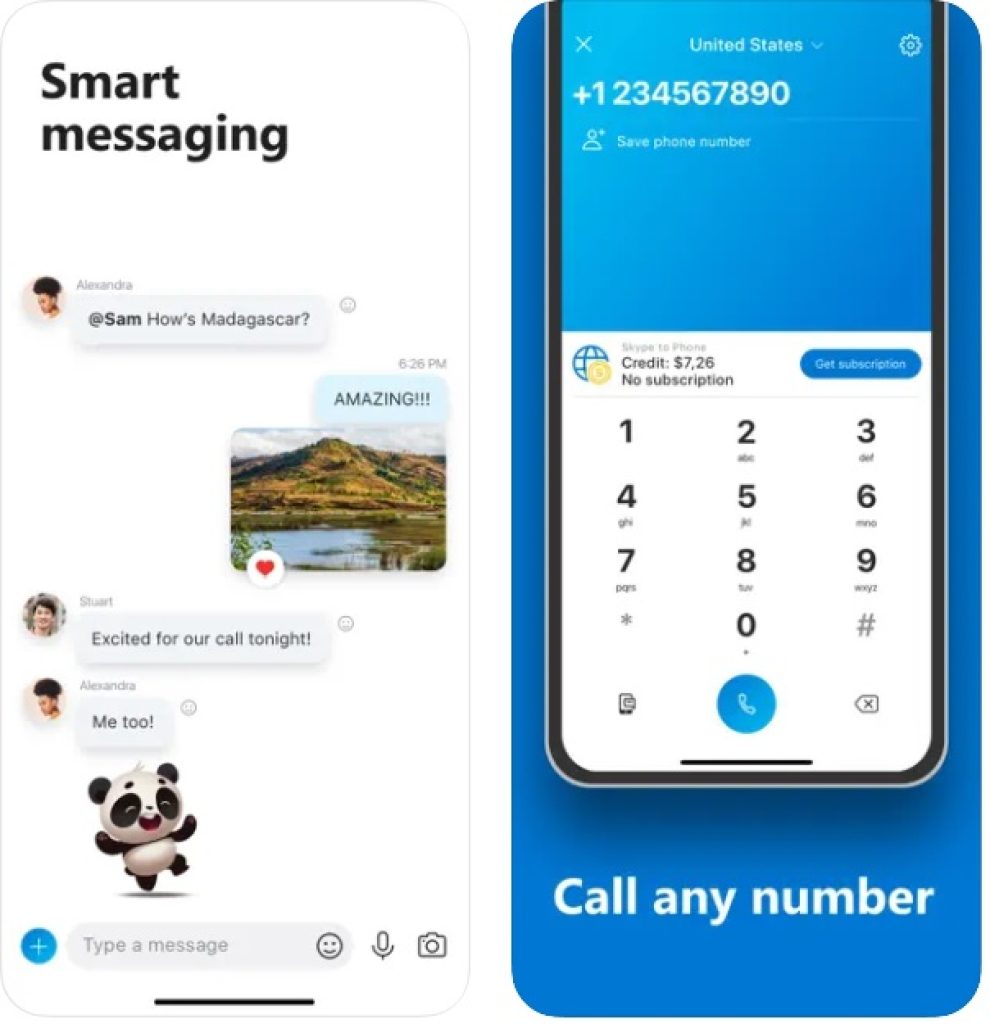 Telegram
We'd be pleased to provide some Telegram tips you might not be familiar with. You may style your message spoiler, bold, italic, monospace, link, strikethrough, and underline with this app, for example. Simply tap on the concealed message in the conversation to reveal it.
You may use interactive emojis in your mass texting to communicate with the person you're typing to. By pressing on it, it will be spread over the screen.
You may translate your messages using a tool in the discussion. It might be handy when interacting with a global team. You can also create your own QR code to distribute to others.
In the settings, you may create private or open groups and send mass messages there on a company's behalf. You may exchange images, web links, and music there. Regardless of groups, you may create channels that keep as many users as possible.
Users can read and respond to the content, but only administrators can post it. However, mass texting may only be sent using the Telegram bot. It is easy to identify since the term bot is always featured in the name.
The app is free; however, some ads may be removed by purchasing a premium version. It provides perks such as large file uploads, fewer channel subscription limits, the ability to establish up to two hundred conversations, and the ability to convert audio messages to text if you are unable to listen to them.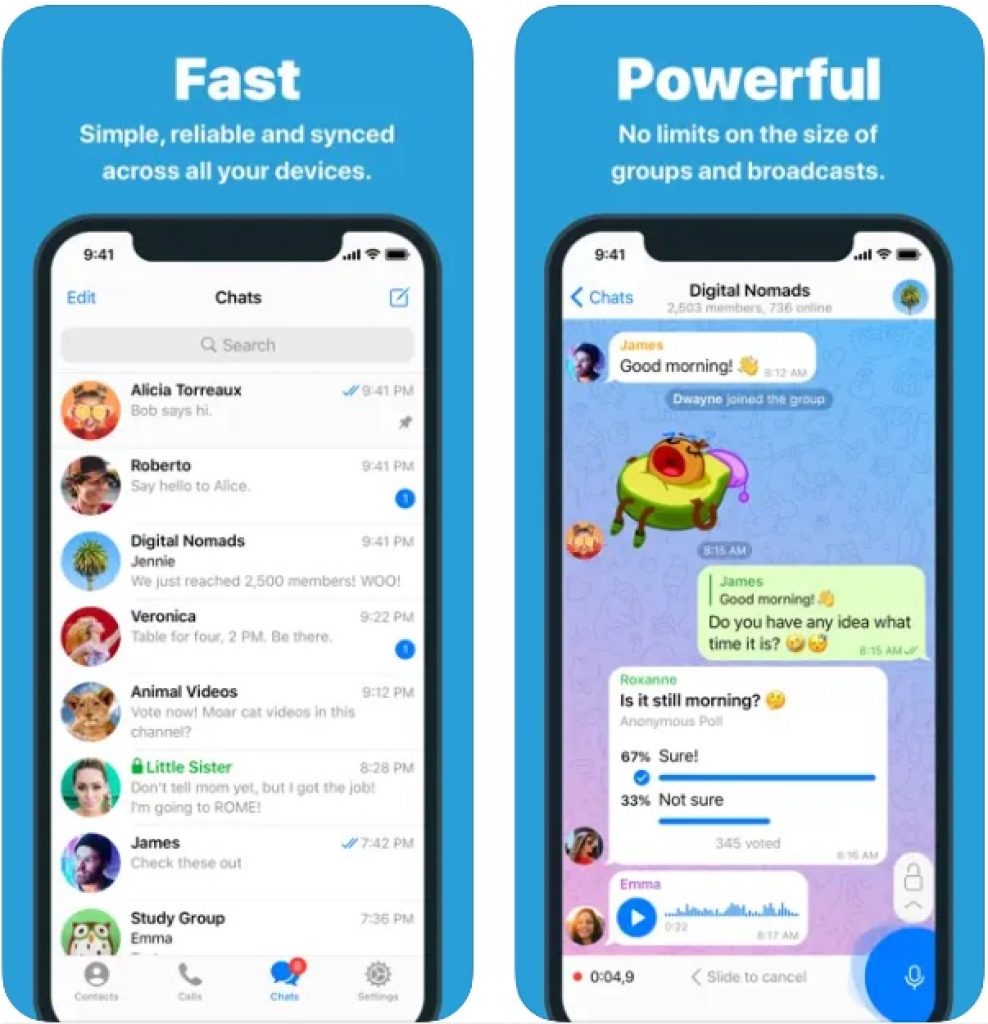 Do It Later: Auto SMS WhatsApp
Do It Later features an easy-to-use interface that allows you to easily create the templates for the mass text messages.
One of the advantages of the app is that it includes a wide diversity of filters – you can sort your recipients by:
name
phone number
group
Tags
and many more. And what is even more important, Do It Later offers the advanced feature of message filtration, which means you can quickly find any message you are looking for, even though there are hundreds of them.
The template of a message can be anything and the message itself can include audio and video files. Well, it only works in this way if you are doing mass texting via WhatsApp.
Overall, this is a cool and easy-to-use app for anyone who wants to get rid of the routine of mass texting.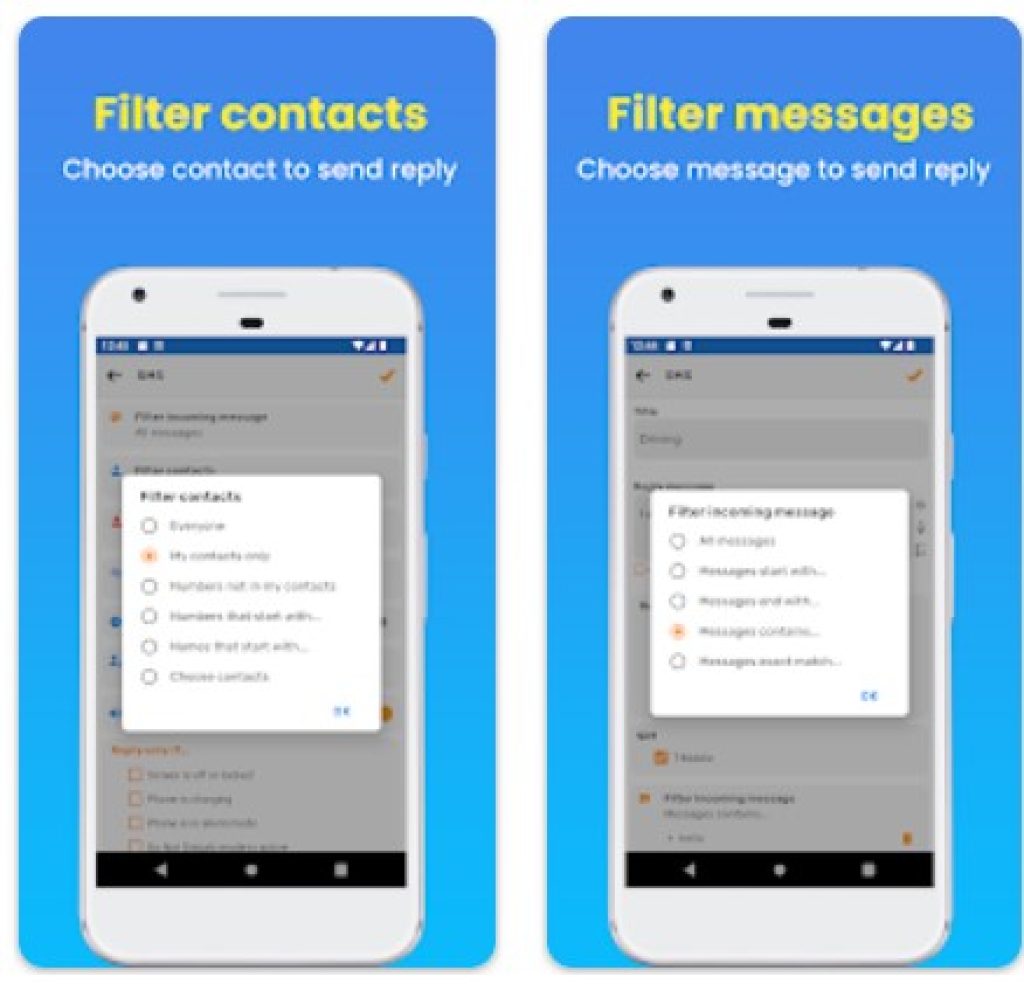 Facebook Messenger
In Facebook Messenger, you may deliver messages, discounts, and promotions to a user who subscribes to the chatbot within 24 hours. Next, If the individual does not react within 24 hours, Facebook permits you to send another message.
You may add a button to it and make an interesting offer. If the user does not answer within 24 hours, a new 24-hour window is opened.
However, certain sponsored communications might not require clearance within 24 hours. If Facebook identifies an advertising letter (sales, promotions, coupons, discounts, or "buy" calls), it will disable the page's ability to react for 7 to 30 days.
The Facebook policy prohibits advertising mailings using chatbots. They can also disable the chatbot for seven to thirty days.
Facebook Messenger is a great app that allows you to do much more than simply chat; you can play games, send money, share your location, and watch your Facebook friends' stories without even opening the app.
There are several cool emojis, stickers, and gifs that make interacting with friends and family more enjoyable.
Messenger can only be used if you have a Facebook account, and for some, it is inconvenient to use another app to text their Facebook friends. However, no one will know your phone number or if you are online.
It is beneficial to company owners since it allows them to develop messenger advertising that, when clicked, takes you right to the brand's WhatsApp.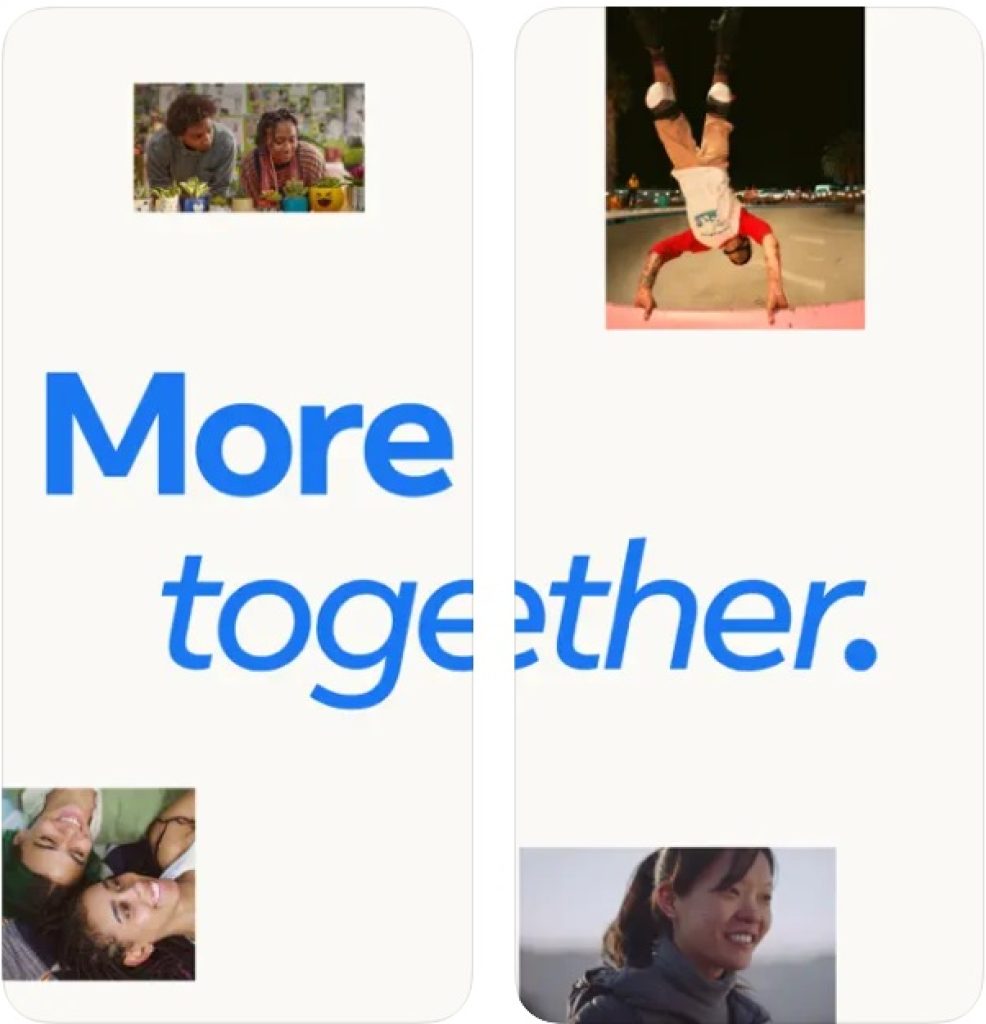 You may also like: 11 Free Fake Text Message Apps for Android & iOS
iMessage
How to use iMessage for the mass texting:
Create a template of the message.
Choose the recepients in the line above – you can select them either from your contacts, or, insert the phone numbers manually.
Send!
iMessage distribution is restricted to Apple technology owners. If you want the user to receive the message even if they are not connected to wifi, simply convert it to an SMS. In the settings, you may also enable the option that sends unreceived messages as SMS automatically.
Text, photo, and video communication types are all supported. The app can convert your words into emojis quickly.
After you type the text and tap the emojis button, certain words will be colored, indicating that you may transmit them. You may also use the digital touch button to send a handwritten message by sketching it on the black canvas.
This app allows you to change or unsent messages, as well as mark individual messages as unread so that you don't forget to react to them later.
Or, if you have some important chats, you can pin them on top. You have 15 minutes after sending an iMessage to cancel it. To do so, hold your finger down on an unneeded message and pick the Cancel sending option.
If you need to send a written message but don't have the time to write it, you may utilize the dictate function by tapping the microphone icon.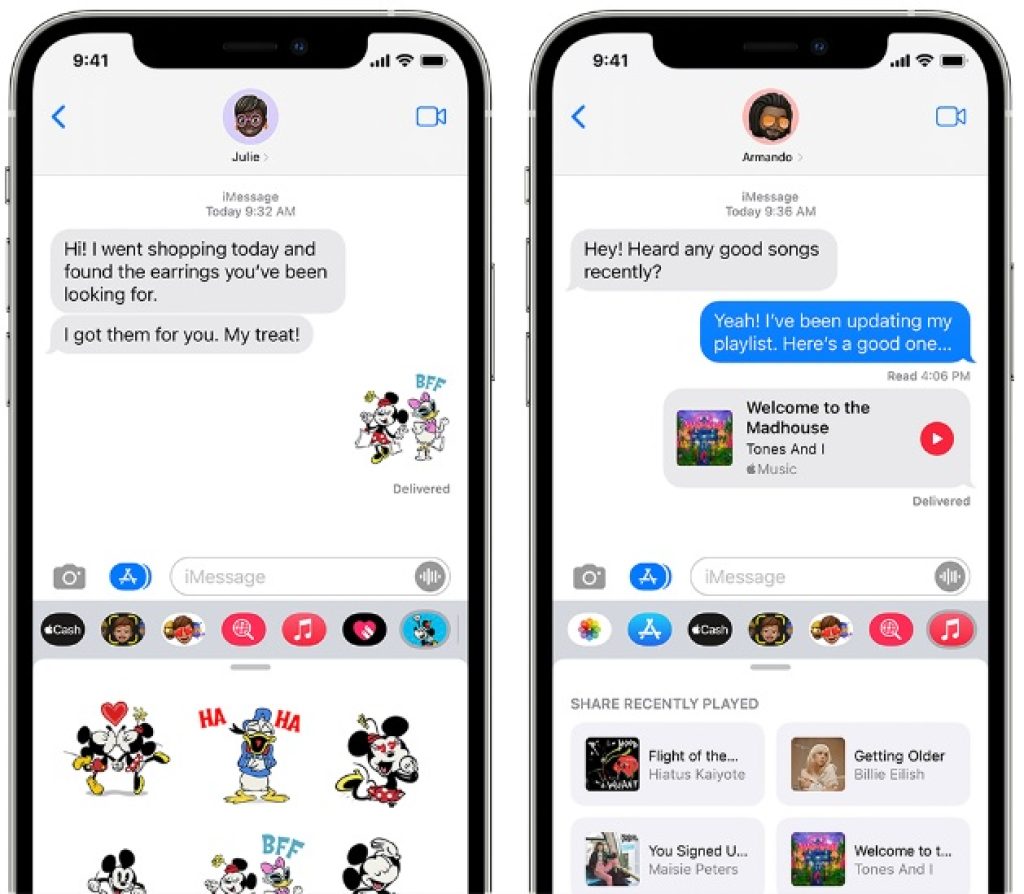 Multi SMS Sender (MSS)
This is a more simple but still effective and reliable app for mass texting. It won't be an exaggeration to claim that this app is more for the old-school people who prefer to do their mass text via classic SMS texts.
One extremely useful thing and Multi SMS Sender is it always displays the status of the text and if some messages are failed to be sent, it will give you a sign. The interface design is way too simple and it can be explained by the limited functionality of the app.
However, there are some issues – it can happen that Multi SMS Sender fails to send up to 50% of all of them and another thing which is not so convenient is that you have to pick all the numbers for the group manually, and this takes lots of time.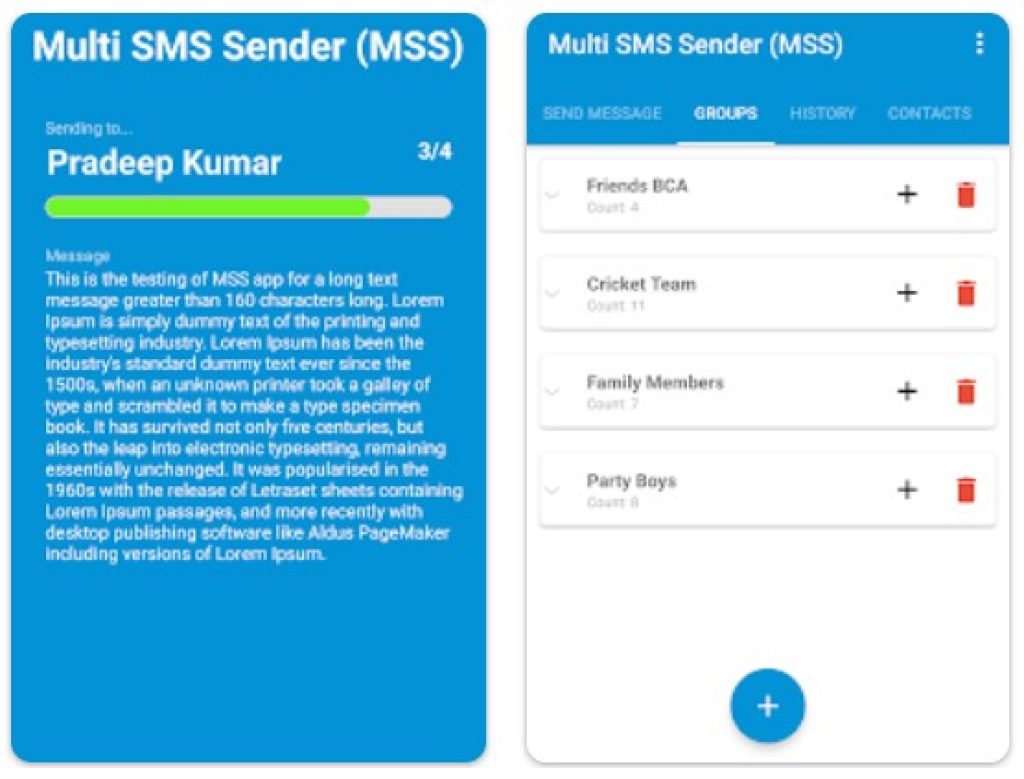 Messages
This is basically an alternative to the iMessage by Apple – Google decided to create their own messaging app.
And though Messages isn't the most popular app in this world, by using it for your mass texting, you have a chance to reach a broad audience with Android smartphones, since Messages is always pre-installed on their smartphones.
One of them is that, in addition to sharing memories with loved ones through pictures, videos, and location, you can also apply filters and effects during high-quality calls.
It's up to you how you want to do the mass texting with Messages – you can just create a template and send it to the separate users in the app, or create a group and share all the information there.
One cool feature about Messages is that it can function via WiFi or your regular data.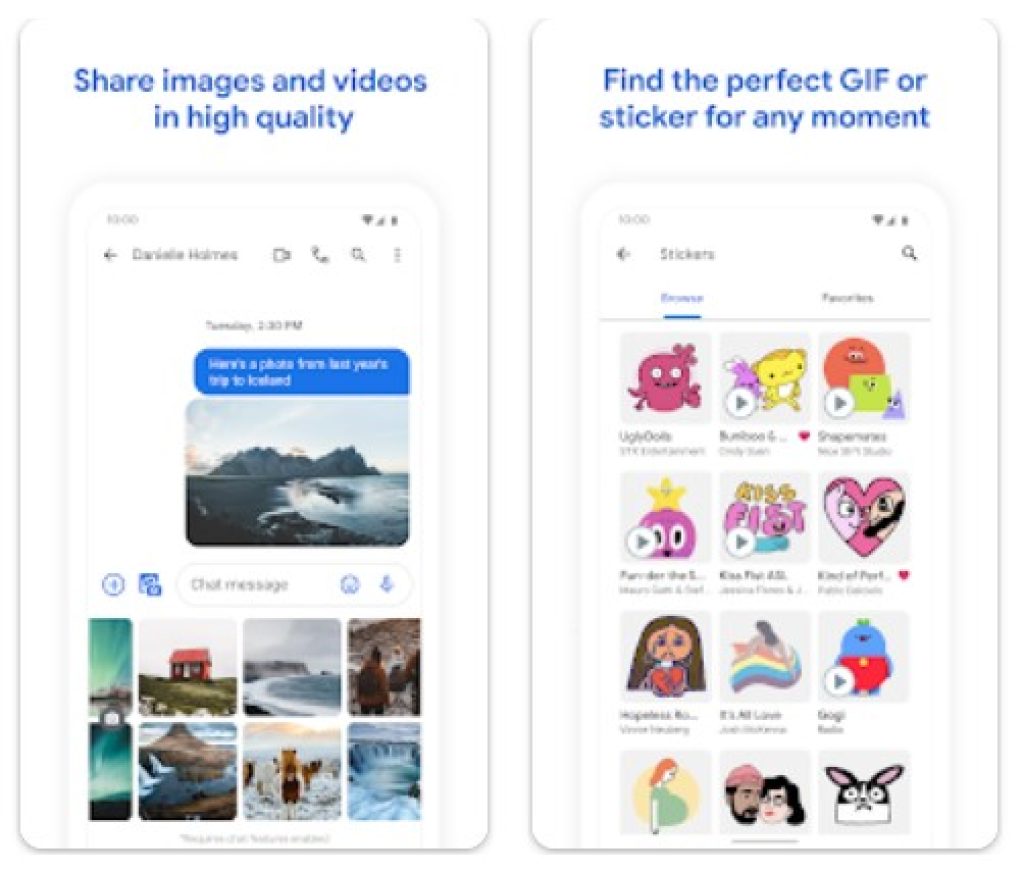 Kik Messaging & Chat App
Mass texting in the Kik app can be a little bit more tricky since this app is all about privacy – it doesn't share the numbers of its users. Therefore, you will be able here to do the texting only with those who are already your contacts.
Same as Telegram it features different bots that can speak with you, provide you with news, etc. While in the Kik Chat app both can send fashion recommendations, and tips, and play games with the user. You may play with your pals by adding one of them to your group chat.
Simply scanning your QR code will allow others to begin texting you. You may send images to pals that will disappear after a while and will not be kept on another device.
There are a number of stickers available, both free and for purchase. It features its own browser, which saves time while searching for material.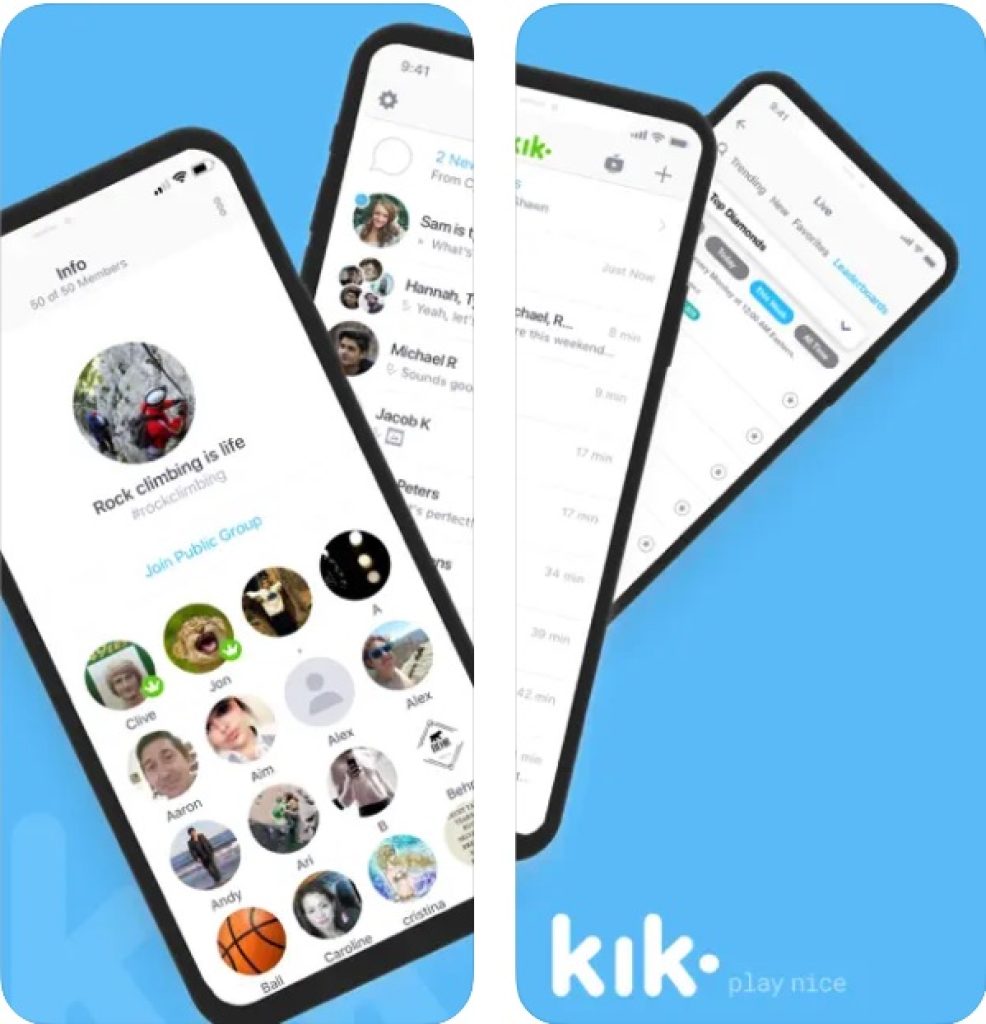 You may also like: 9 Anonymous Chat Apps that Don't Require Phone Number
Bulk SMS Send Using Excel
This app is for those who like to structure everything or just do the mass texting professionally. It's not remarkable for any fancy interface design, but it's not what you're looking for in an app like this.
First of all, you need to create an excel sheet with all the contacts, to whom you want to send your messages. Then, upload this excel sheet to the app. Then export all the data to the app (it will be done automatically) and then create the template for your messages.
However, Bulk SMS Send Using Excel is quite limited to the regular SMS sending and the only simple text in the messages (no emojis, media files, etc).