Are you running your own business or any project? In that case, proper management of all processes, especially financial ones, is undoubtedly a serious headache for you. Many people have long moved away from paperwork and use special programs.
To save you from a long search for the most suitable service, we have reviewed these best free membership management apps in 2023. Get acquainted with their advantages and choose the utility that best meets your needs.
If you're a business owner who needs to manage loads of inventory and equipment then you should try these best asset management apps.
Re-member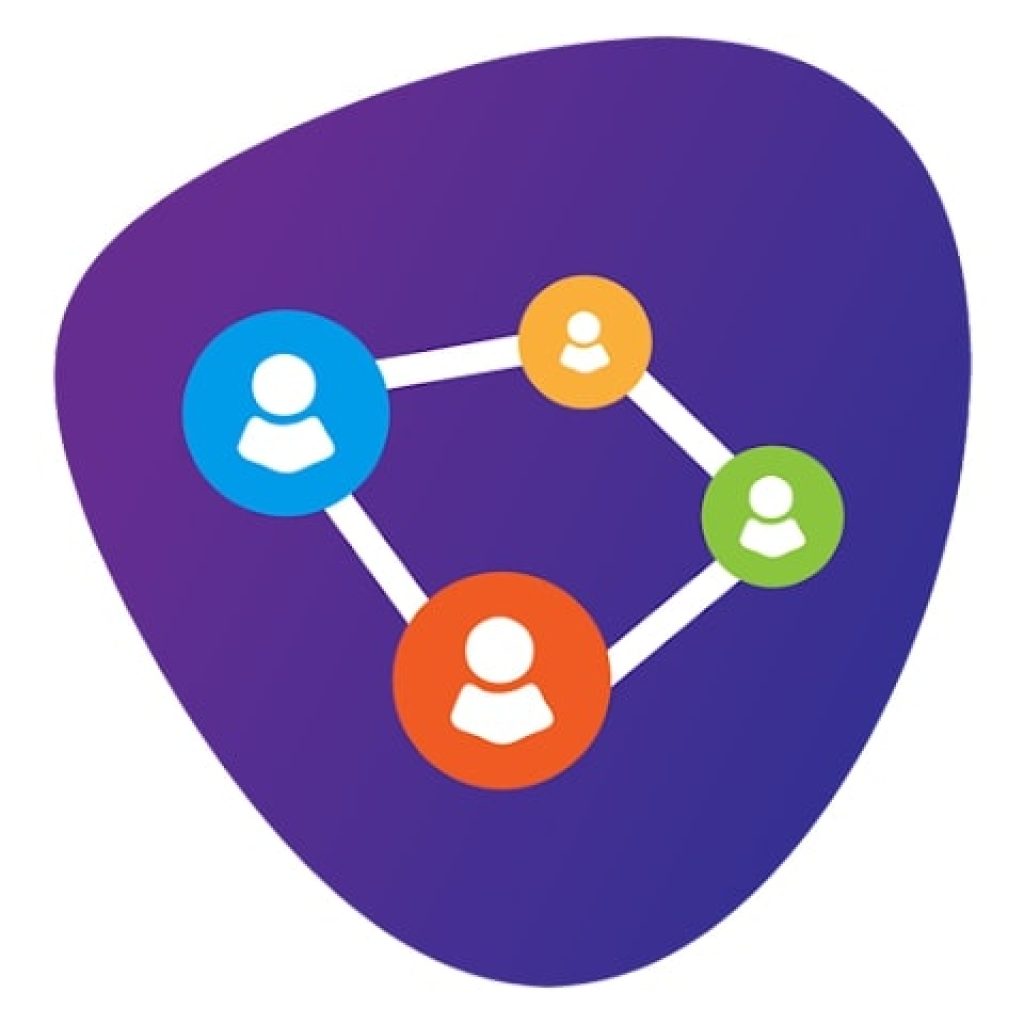 Re-member is one of the most convenient and functional apps. It will now take care of a significant part of your tasks and relieve you from the management problems.
The main function of the program is to create a single database with information about all members of the group.
It can be any kind of community – a sports club, a group of colleagues for work purposes, a religious community, or any other organization.
Regardless of your specific tasks, the app will be useful to you. You can easily view all your scheduled events for the near future, which will now be displayed in one place. Enter birthdays or other memorable dates that are associated with community members into the app.
Rest assured that you won't miss anything else, as the app will now send you notifications itself.
Finally, the other most important feature is that you will be able to quickly contact all the people through this app. It doesn't matter if you want to call them or just send a message.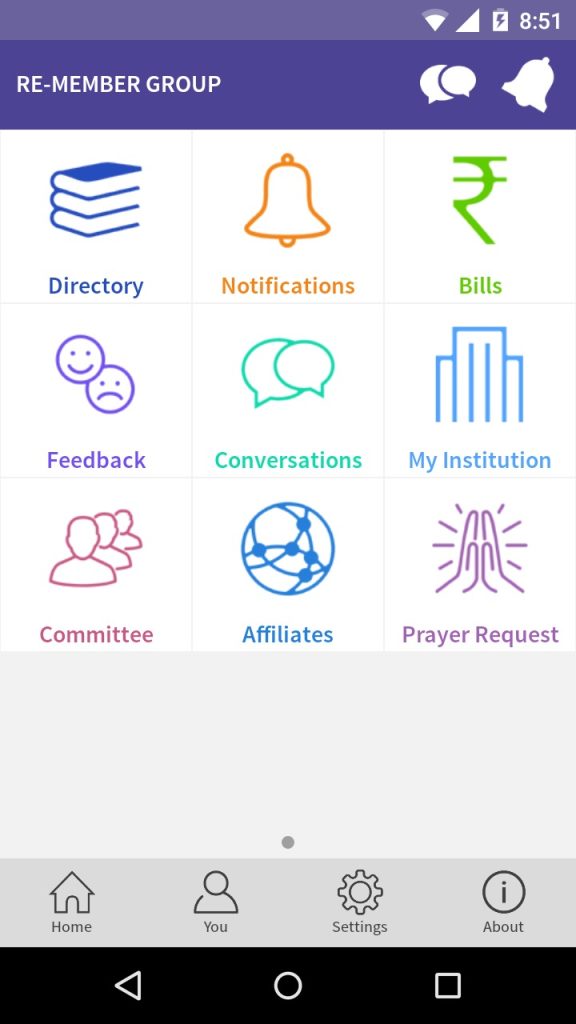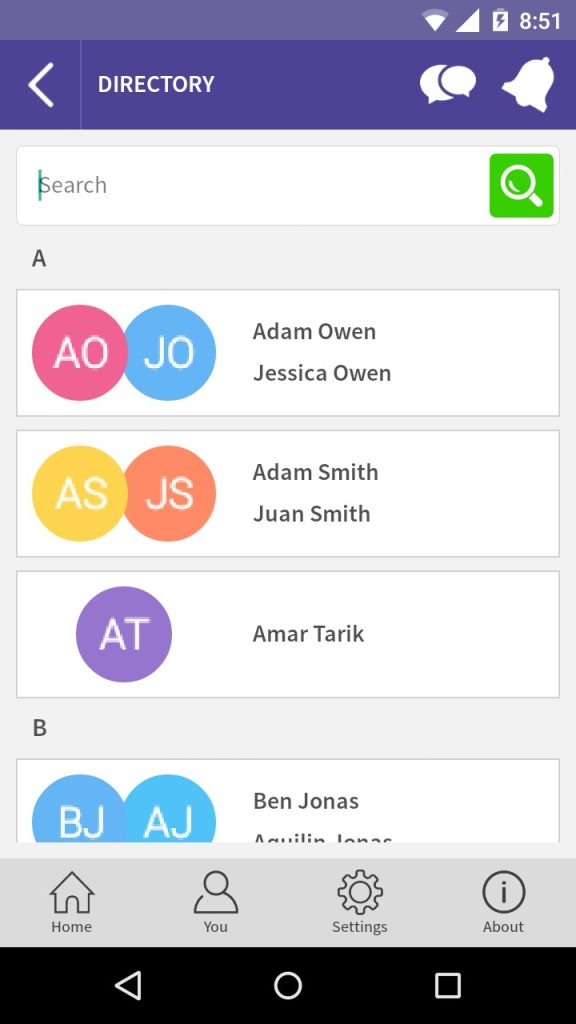 Organize your interaction with your group more seriously with the Re-member app. Its work is highly appreciated by millions of users around the world.


You may also like: 5 Best Franchise Management Apps for Android & iOS
MemberShip Manager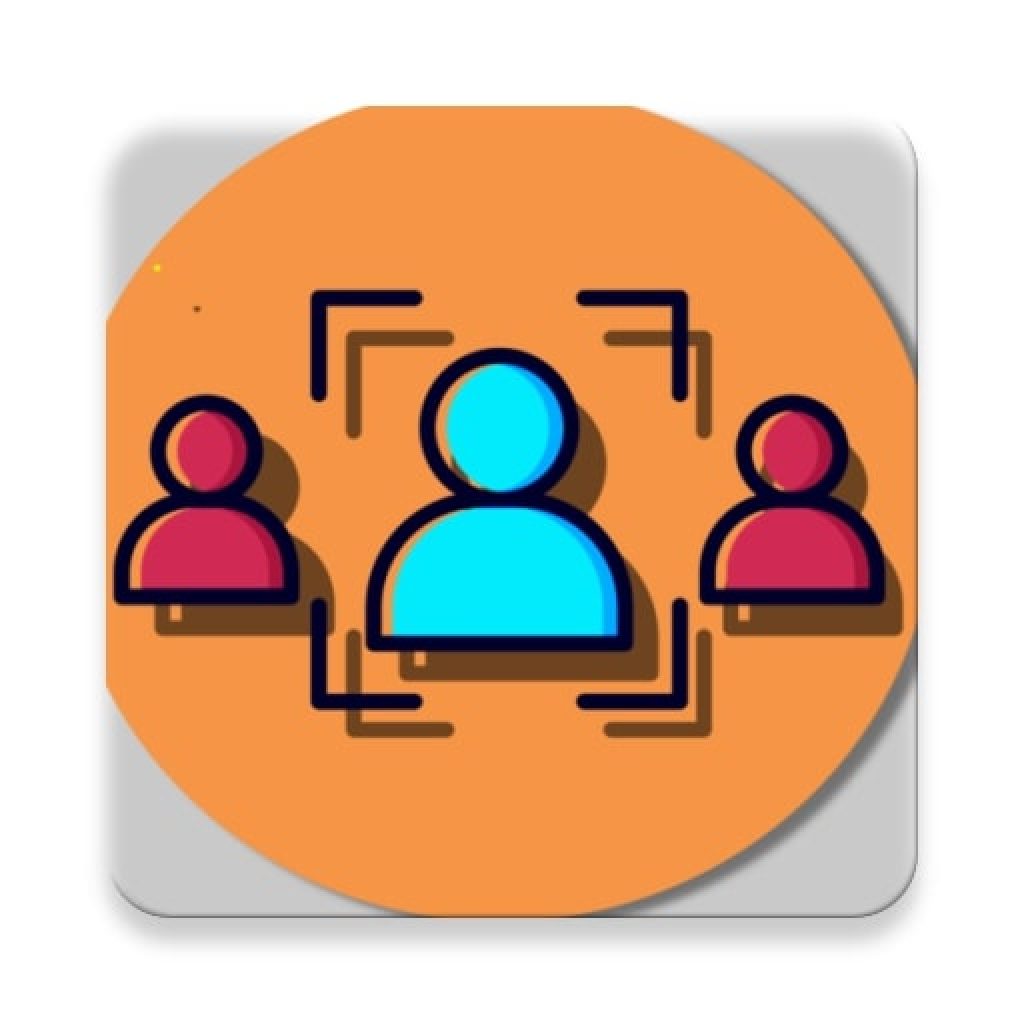 MemberShip Manager is a handy program that will automate many processes related to the organization.
First, using this app, you get a convenient database with all the information about each member of the group.
You can easily view all of the paid subscriptions and other monetary contributions sent by members. This saves you from unnecessary manual accounting and paperwork.
Besides, the program provides a financial calculation feature. You can quickly calculate your income and expenses related to your organization's activities. In addition to financial data, you can enter various other types of information about each member into the app.
If we talk about the benefits of the program, it is worth noting the storage of all data in the cloud. Thus, you do not have to transfer them from one device to another. The developers are constantly updating the app so that advanced features are regularly released.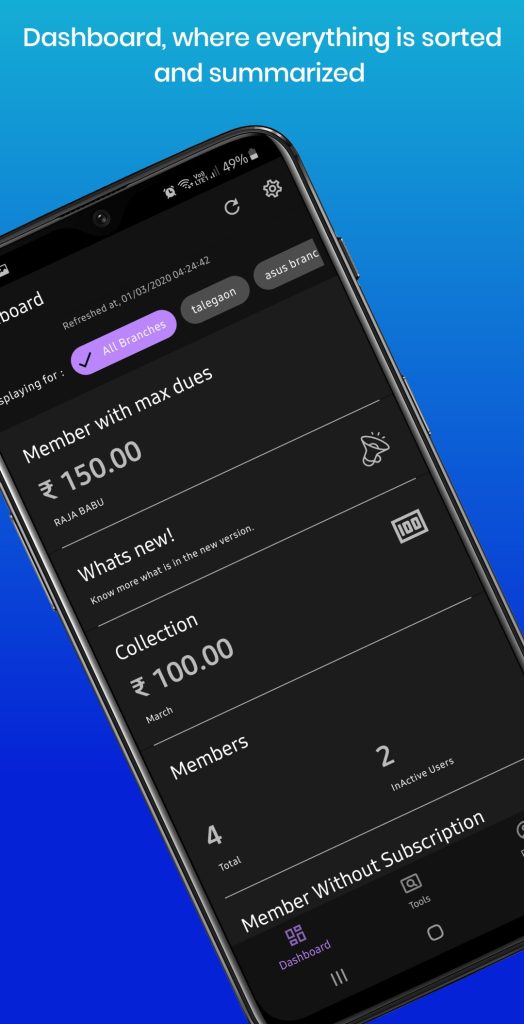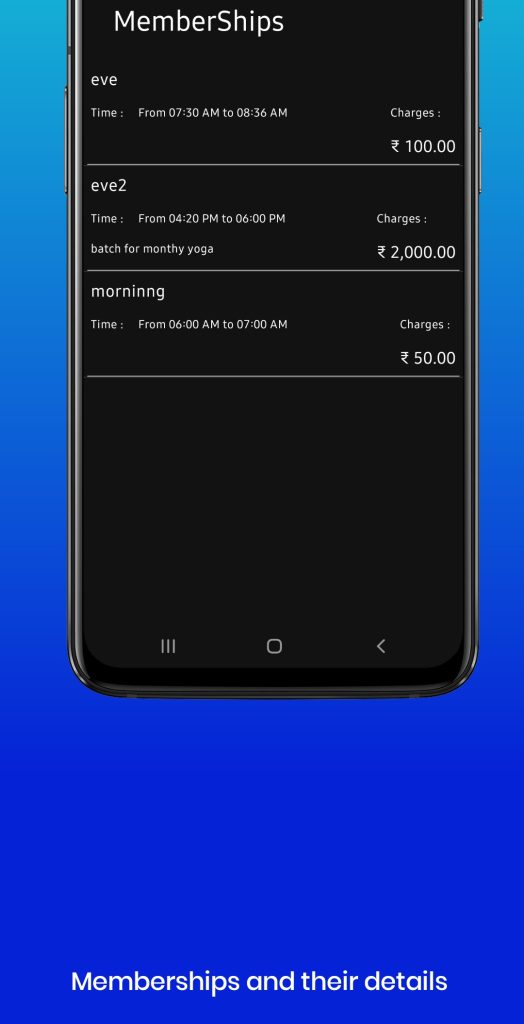 Separately, it is also worth noting the nice design and interface, which any user can understand. So it doesn't matter what level of phone ownership you have or what kind of organization you manage – the program will suit absolutely everyone!

Clubforce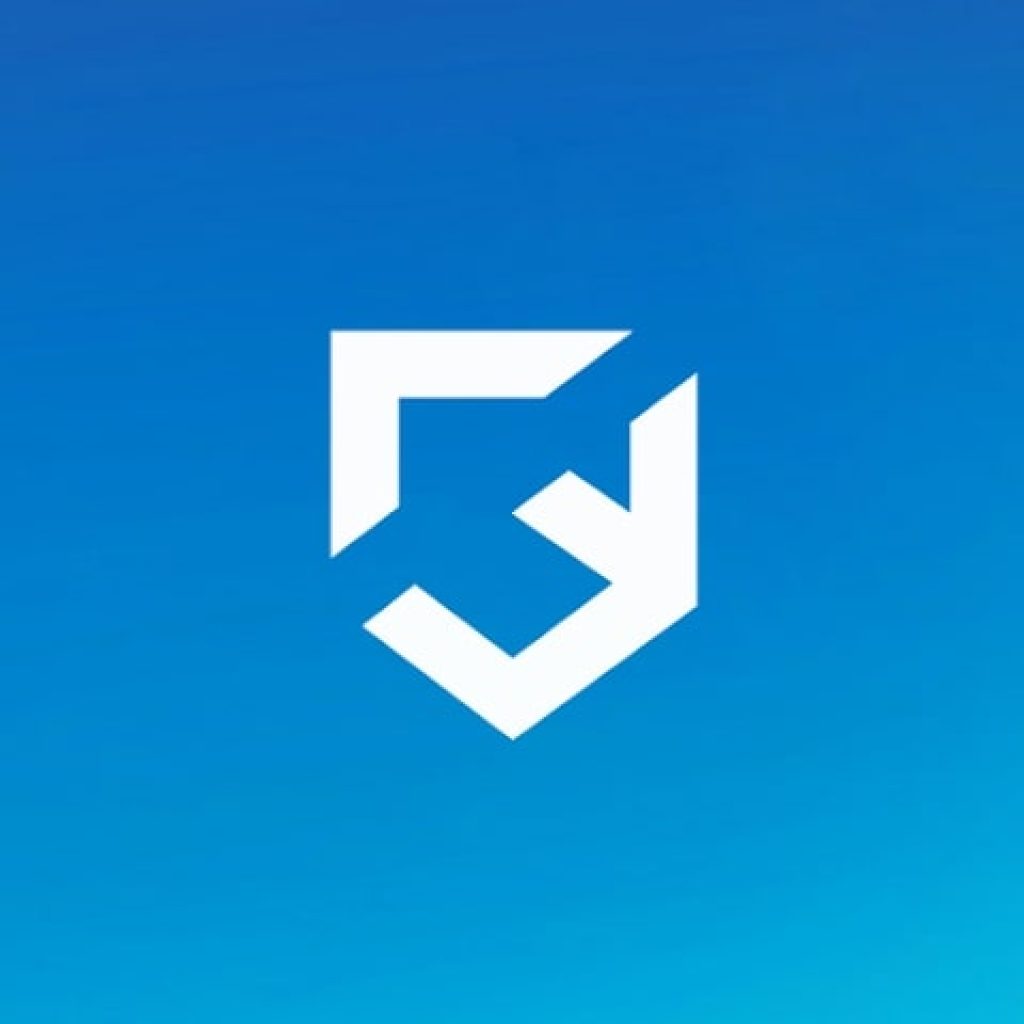 The Clubforce app saves you from having to write everything down on paper. Put all your plans into one database and don't worry about forgetting anything.
Best of all, it will notify you about every item on your list, so you won't miss a thing. But this isn't the end of the benefits.
The developers aimed to simplify the communication between people in the group. All you have to do is add all the members to your account in the program.
After that, you don't have to use messengers or look for an opportunity to meet – you can communicate directly in the app.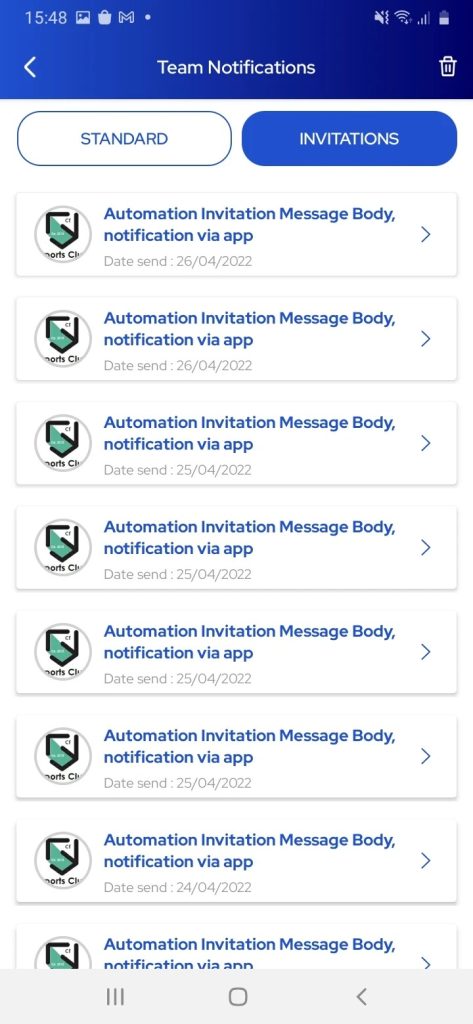 Best of all, this app is absolutely free. Simplify your work tasks now!


monday.com
The monday.com app will improve your project management efficiency according to user feedback and research.
The app is absolutely free. It is already used by several million users worldwide, managing more than seventy thousand projects every day.
The point is that it gets rid of the need to do paperwork. You enter all your plans and workflows into a single database app. After that, the program itself will send you notifications with reminders of what needs to be done.
Don't be afraid to miss anything, because the developers have created high-priority notifications. They pop up on top of all other notifications and processes on your phone.
Besides, you can simplify the communication with your colleagues and subordinates. Email them in the app, tag them with an @, or call them. They will also receive notifications and definitely won't miss anything.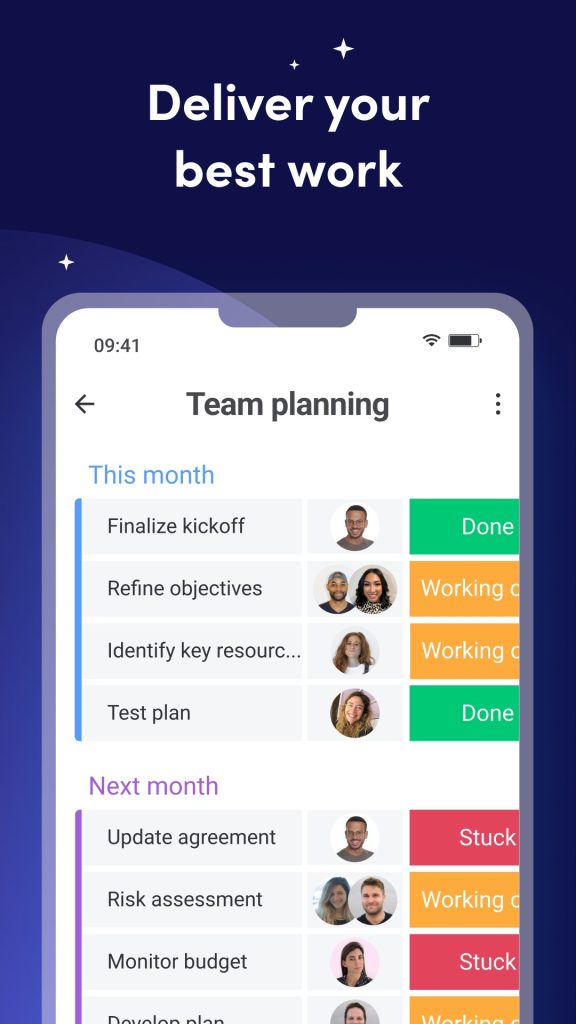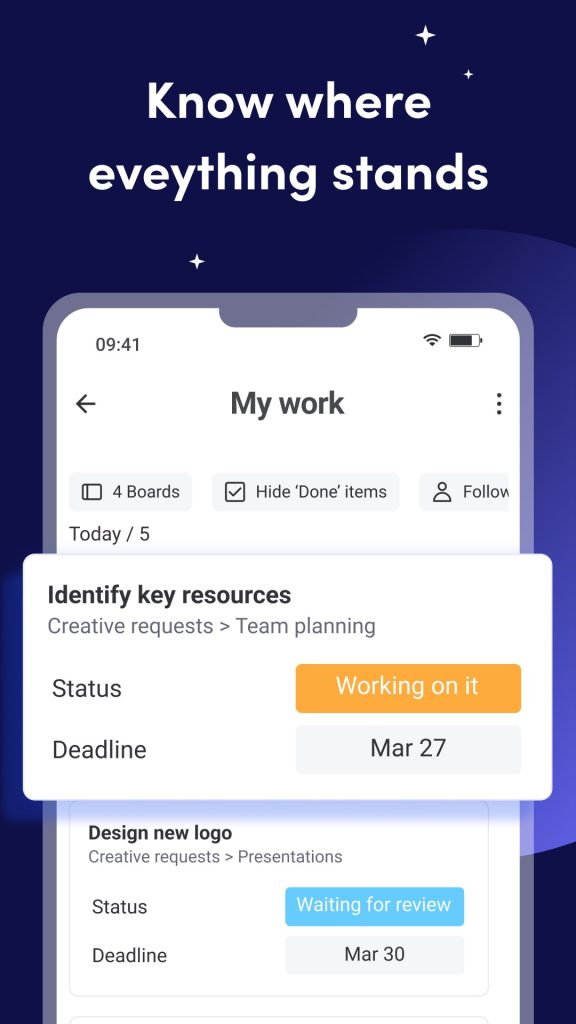 Optimize your workflow with monday.com and increase your productivity!


ClickUp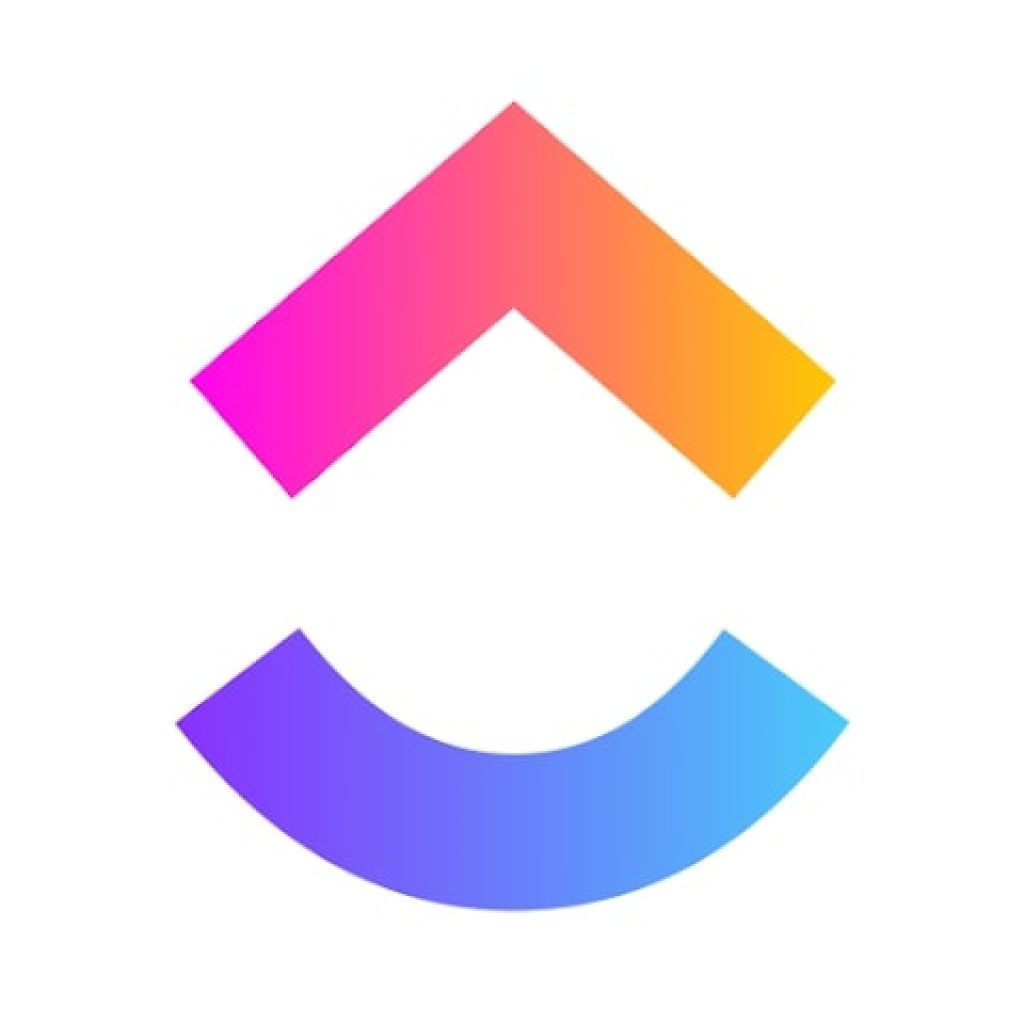 Do you manage any projects? Then ClickUp is perfect for you. Here you get the opportunity to get rid of painstaking paperwork. Forget about the stress of missing out on something important forever.
The ClickUp app is a one-stop center where you can enter all your work tasks and see them in one place. Don't worry about forgetting things.
This program will send notifications right to your phone at the right time. You can also plan your work ahead of time thanks to the calendar that's built into the app.
Another interesting and important feature of the program is that you can see the degree of completion of all assigned tasks.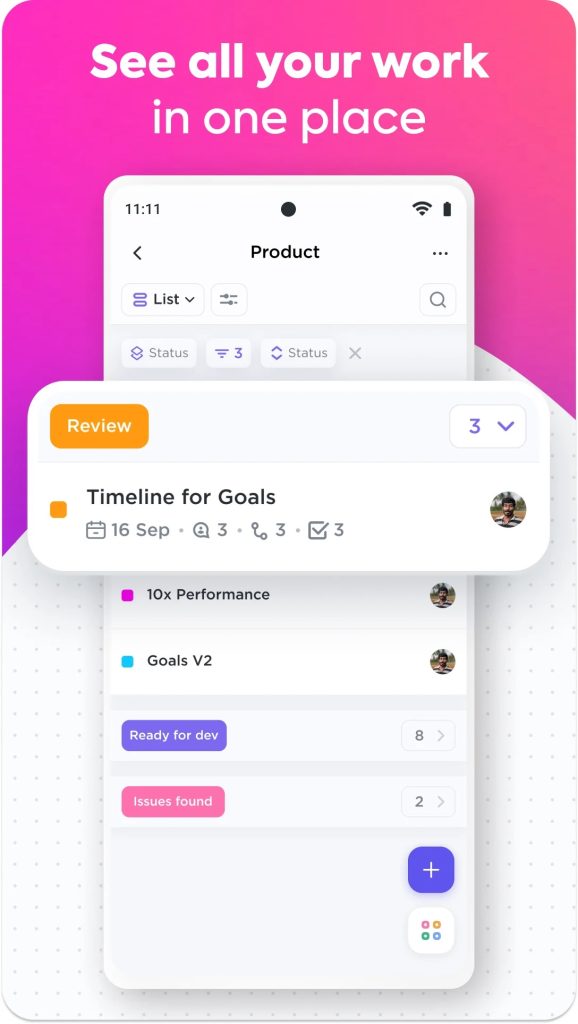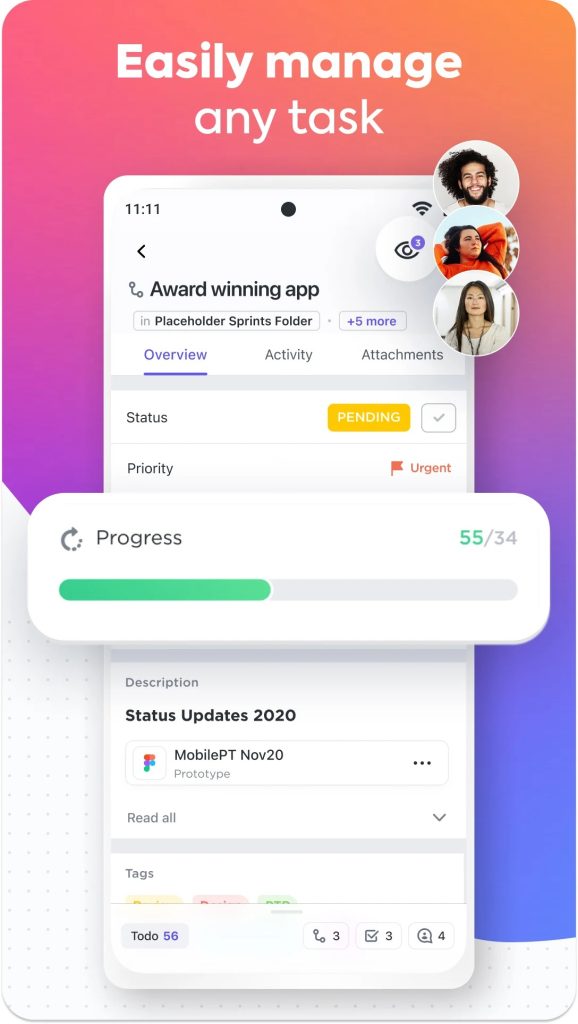 Interaction with your colleagues is also simplified – you can contact them through the app.


NeonCRM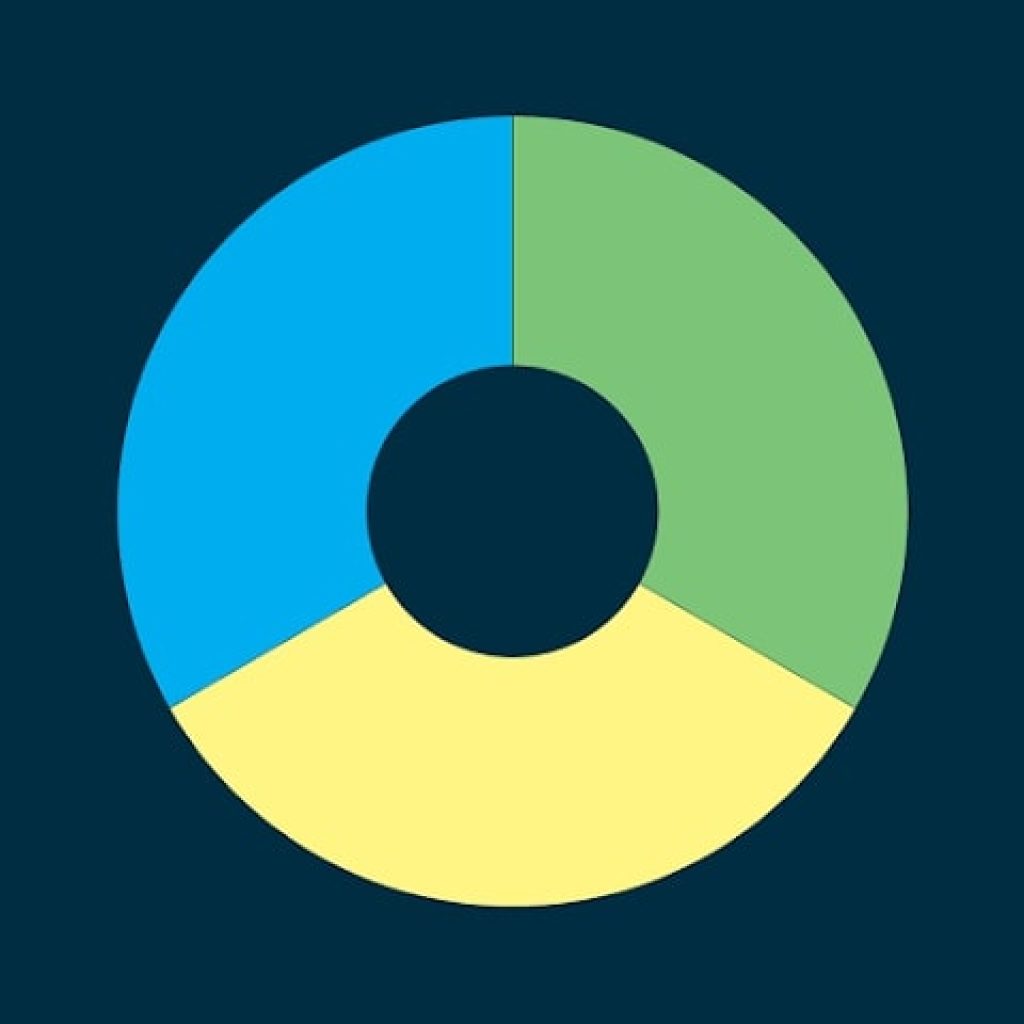 In the NeonCRM app, you can store all the necessary information related to your project. First and foremost, these are various financial transactions. You can easily track your income and expenses using this software.
Besides, you can also enter other data into the program, including information about employees.
If you want to access data right on the go through your cell phone, then you should definitely download this app. It will give you access to all the information you previously entered into your workplace computer.
Also, the app will give you handy charts and graphs which will give you a clearer view of your financial data. As an extra advantage, it's worth highlighting the app's user-friendly interface. You won't have to understand it for a long time.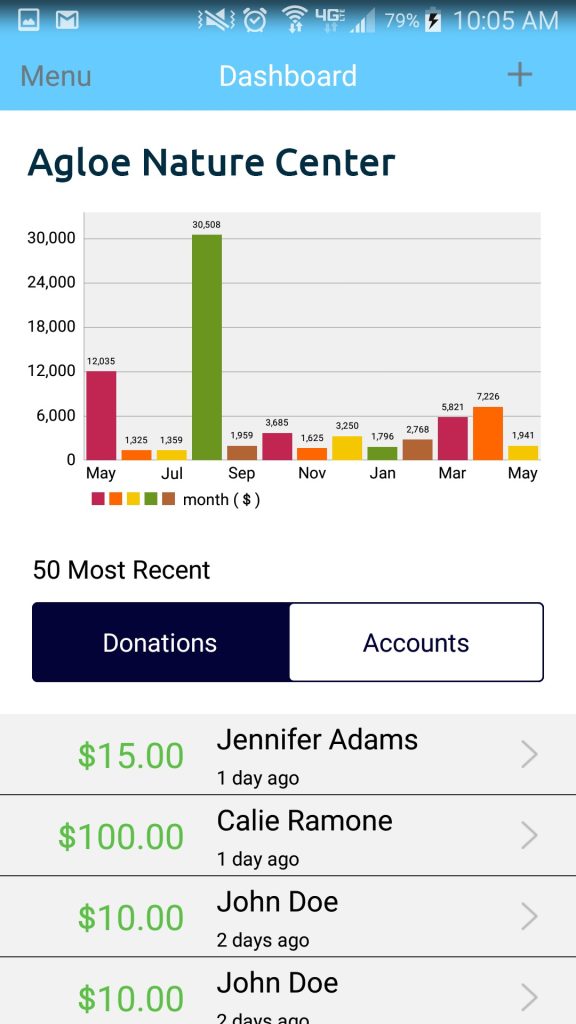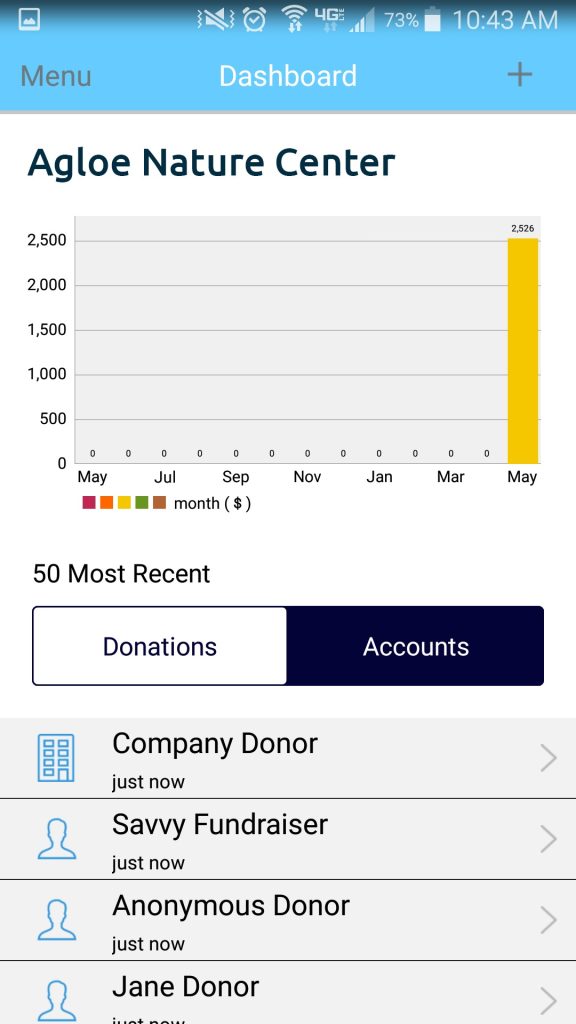 Get all the information you need here and now by installing NeonCRM on your smartphone!


You may also like: 10 Best Retail Management Apps for Android & iOS
Memberplanet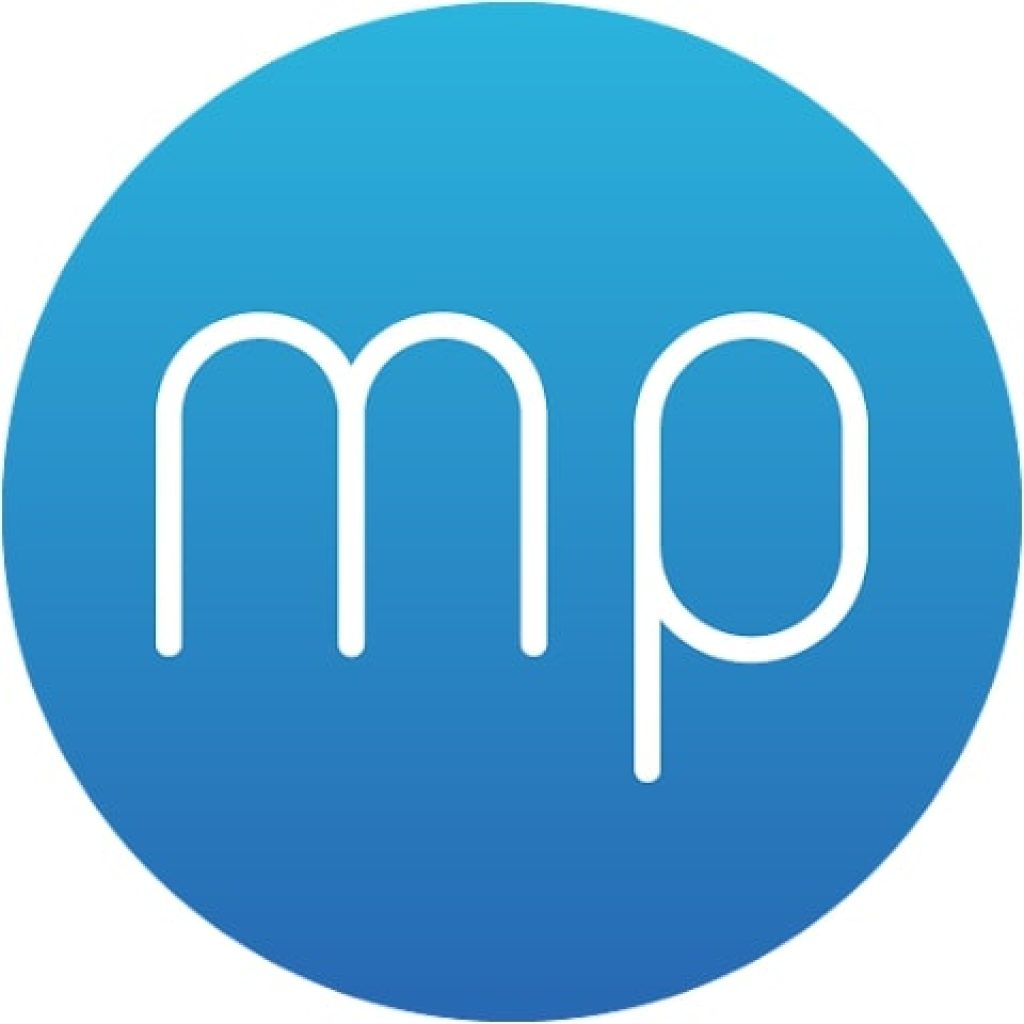 The Memberplanet app includes several useful features that allow you to automate your work processes and thus save your time.
If we talk about the main features of the app, it is primarily the creation of newsletters. You can easily send messages to all your groups at the same time, send e-mails to all your subscribers at once, or to your colleagues.
Another useful feature of the program is the creation of events. You'll be able to create events and manage them centrally in one place.
Keep track of all your work-related financial transactions. For example, donations from subscribers, sponsor payments, and various expenses.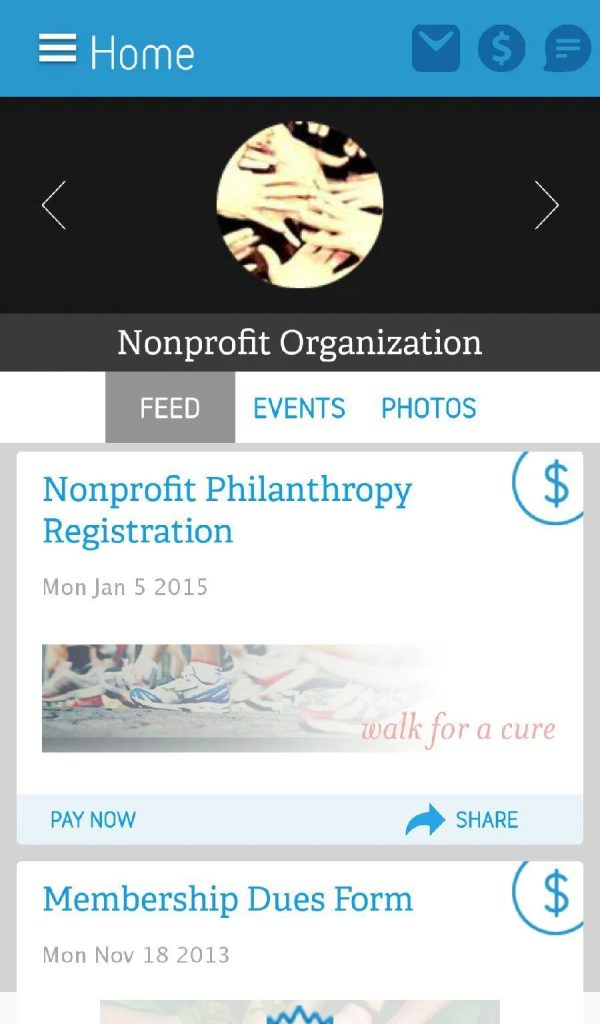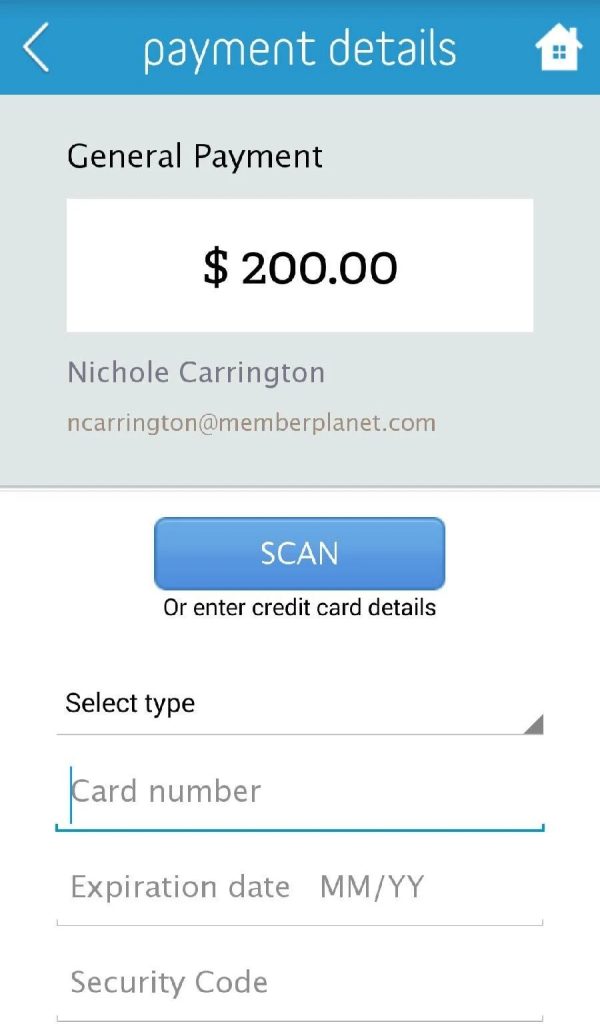 As an extra advantage of the app, we can highlight the fact that the developers have created in it an extremely simple interface. They have tried to make the app convenient for every user. Install Memberplanet and automate your tasks.


MemberPlus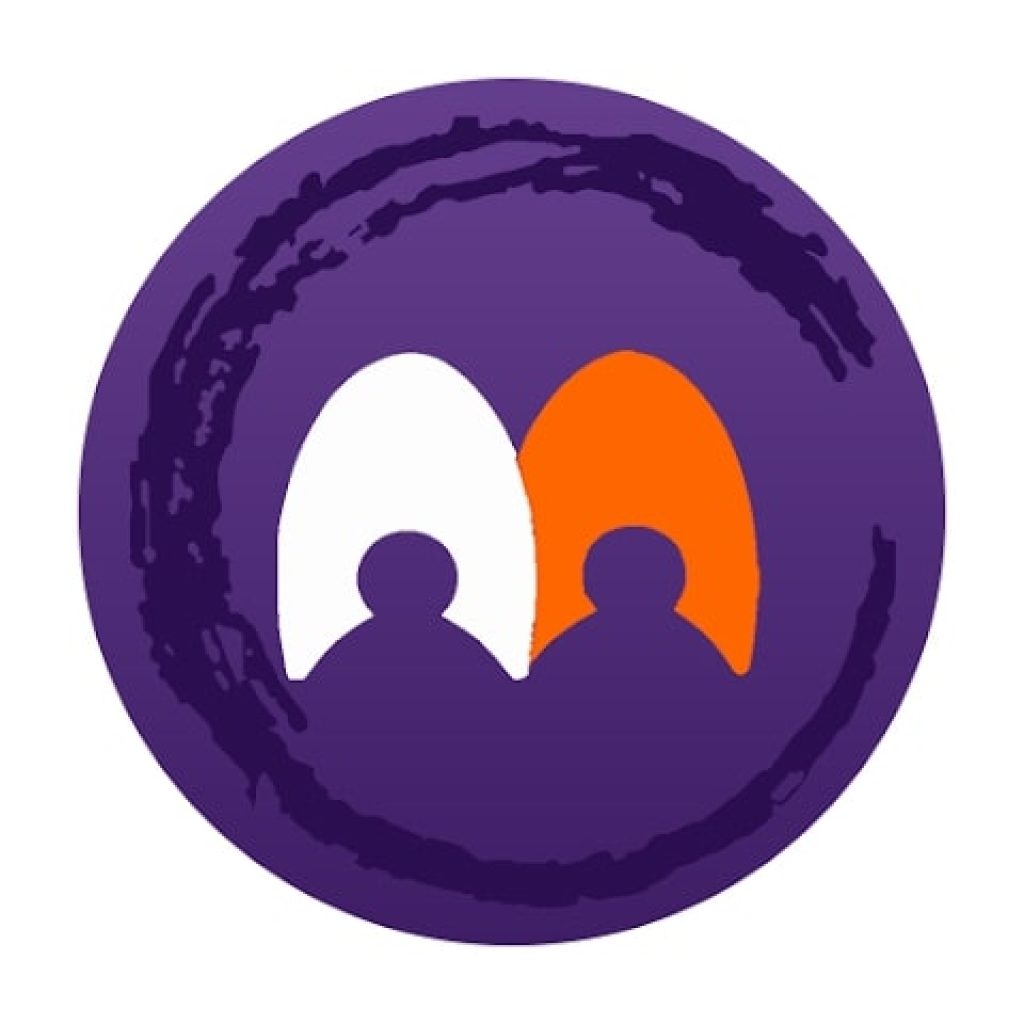 The MemberPlus app is a social network-like environment where community members can share all the data they need.
If you are an organizer, you should definitely pay attention to this app. You can enter upcoming events and plans for the future in this program.
The app will send notifications to you and your colleagues at the right time. You can join events and make plans with the help of a unique calendar built into the service.
This isn't the end of the benefits of the app. A great advantage will be the ability to work with financial transactions. Keep track of your income and expenses as well as your members' paid subscriptions.
Besides, this program has a unique feature – a special news feed. Any group members can share events and media files here, like photos and videos.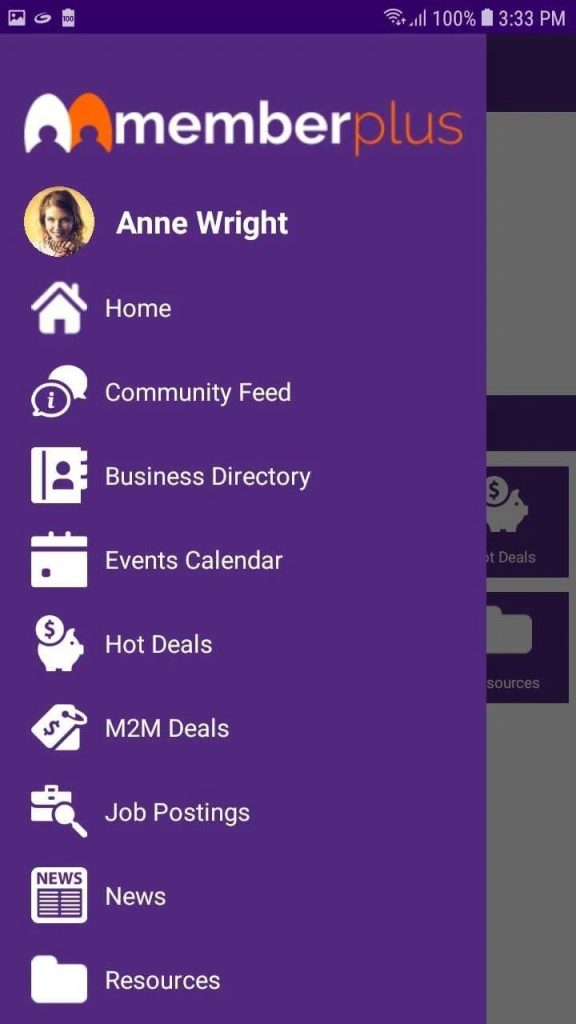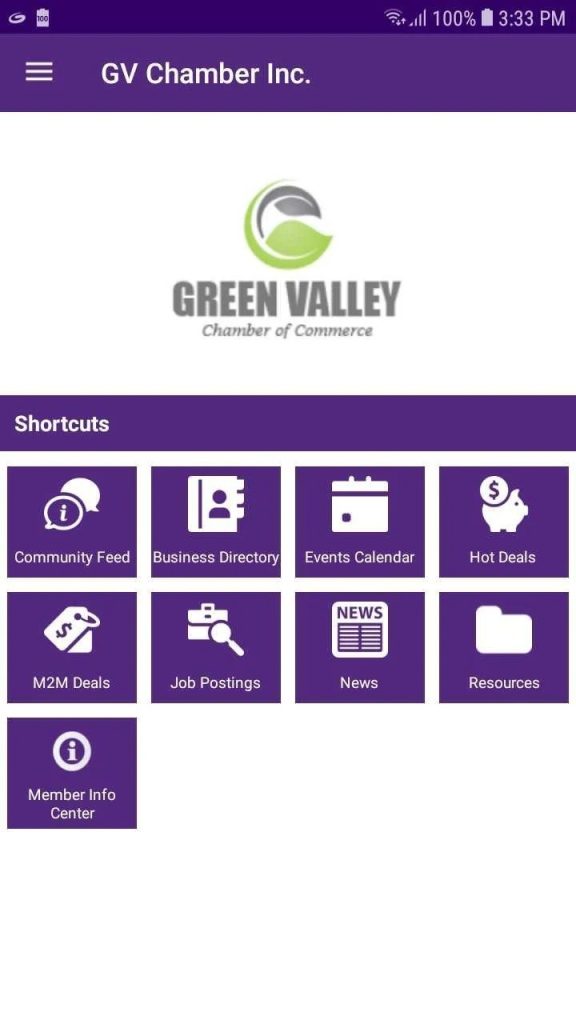 Streamline your group communication and download MemberPlus!


Tolley Community Management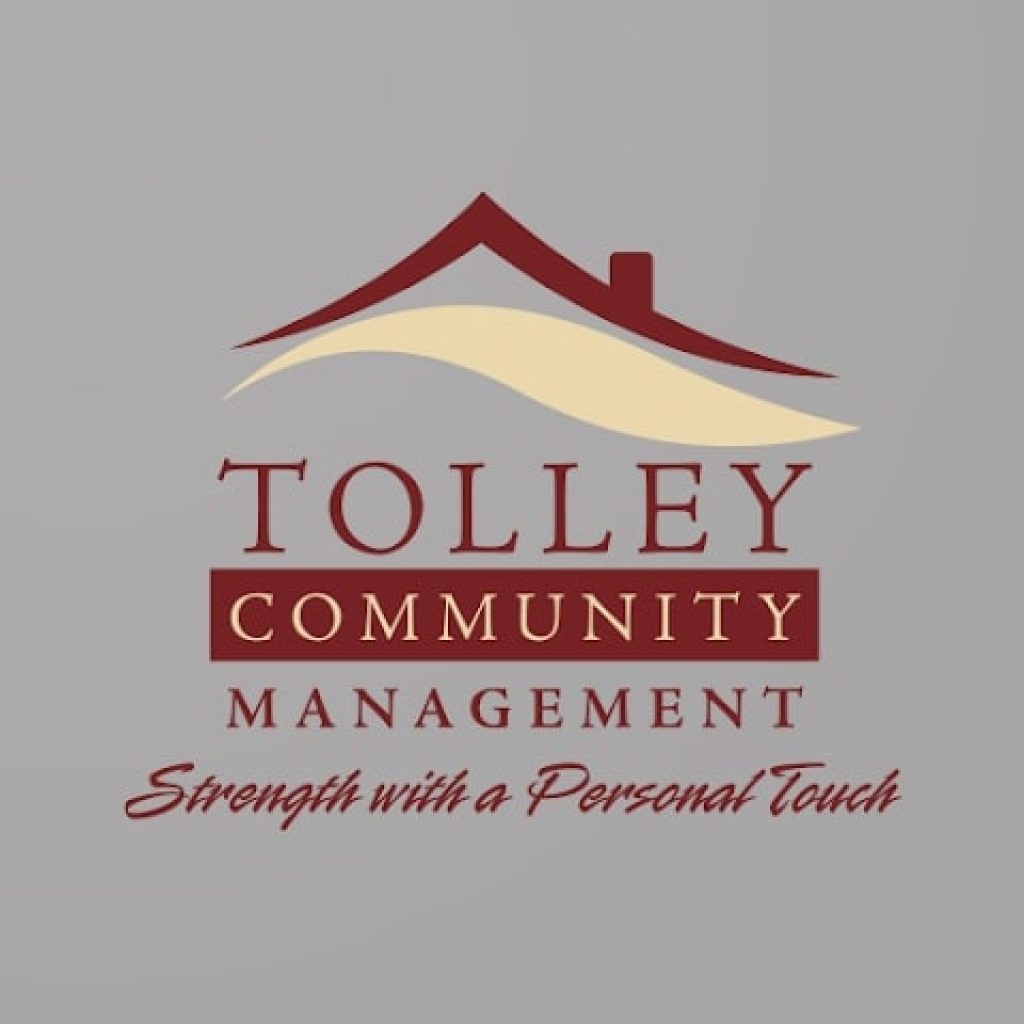 With Tolley Community Management, you can forget about paperwork forever. You won't have to keep track of all your events, meetings, or workflows.
Do not worry about assigning responsibilities to your subordinates or colleagues. Put all the necessary data into the app and you can see them all in one place.
It is also worth mentioning some other advantages of using this program. First, the developers have added the ability to control your finances without leaving the app. You can make payments as well as keep track of your income and expenses.
Second, in addition to entering work tasks, you get the ability to upload documents to the app. You can be sure of complete security and confidentiality. The app has already been appreciated by hundreds of users and they use it every day without any risks.
Thirdly, the developers have created a handy calendar inside the software where you can easily enter all your tasks and plans.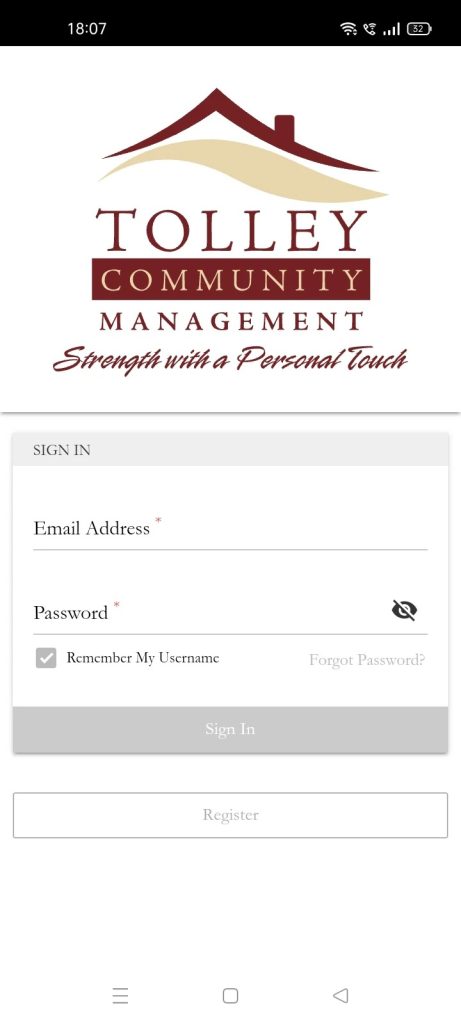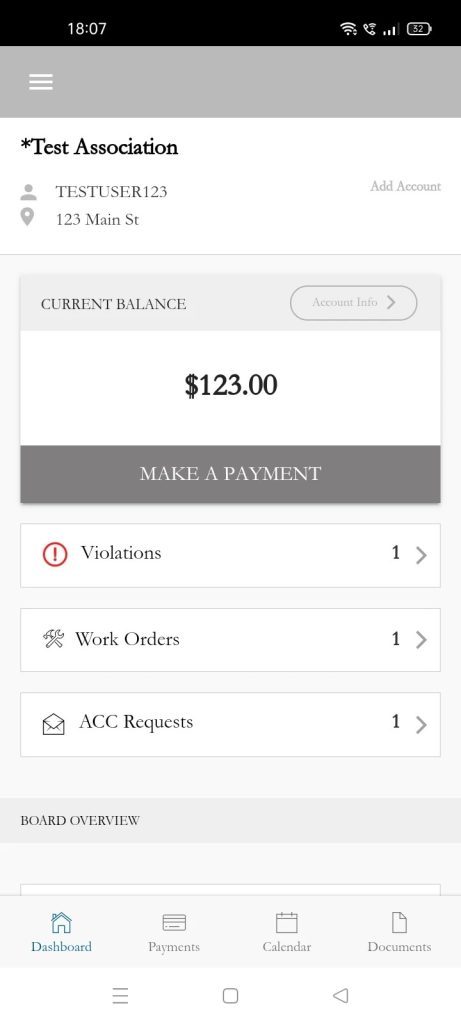 Finally, the program allows for easy communication with your colleagues. Attach photos, videos, and audio to work tasks.


V Community Management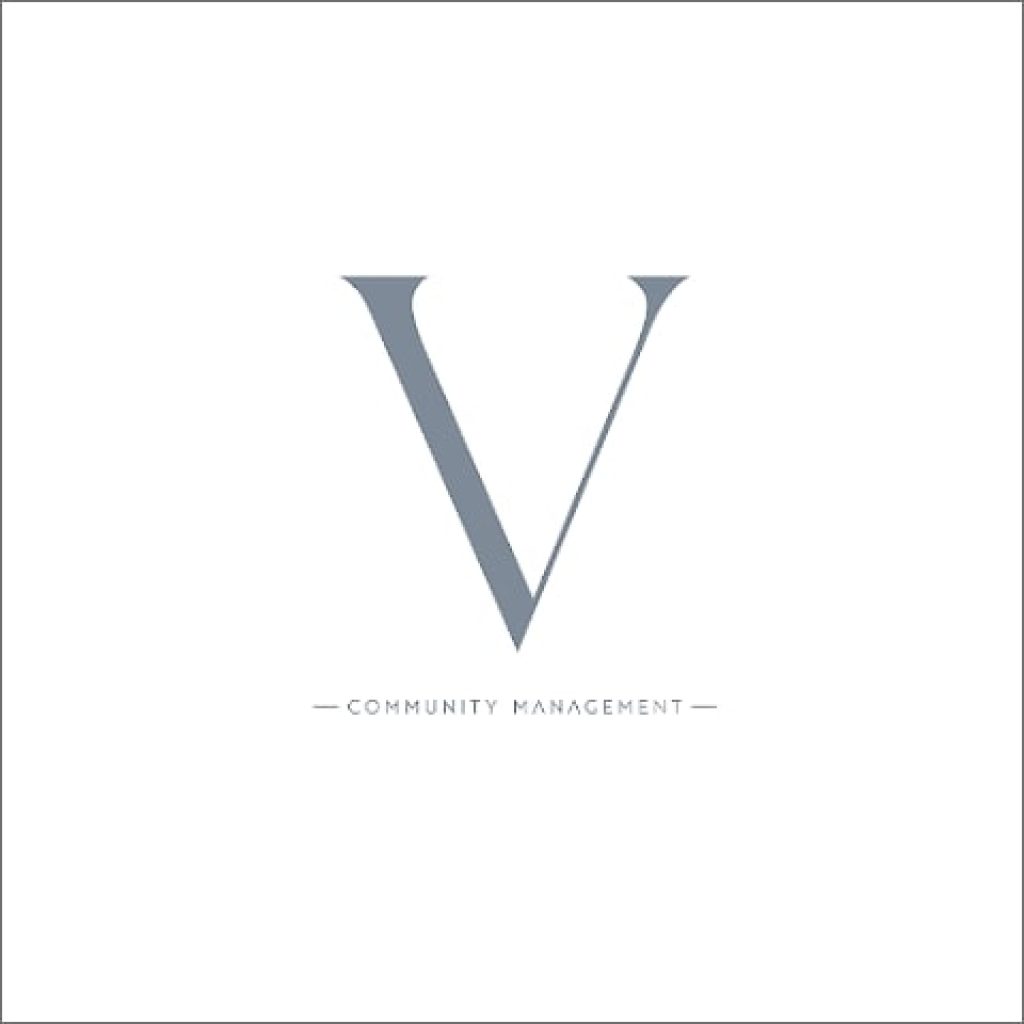 V Community Management is a handy and powerful tool for managing your affairs competently and efficiently.
First of all, the program will help you understand your finances. Now it will be much easier for you to control your income and expenses, as well as to make the necessary payments.
An extra advantage is that you can keep track of your finances with handy tables and charts. Besides, you will be able to upload your work tasks to the app and view your latest events.
It's also worth noting the user-friendly interface, which you can completely customize for your needs.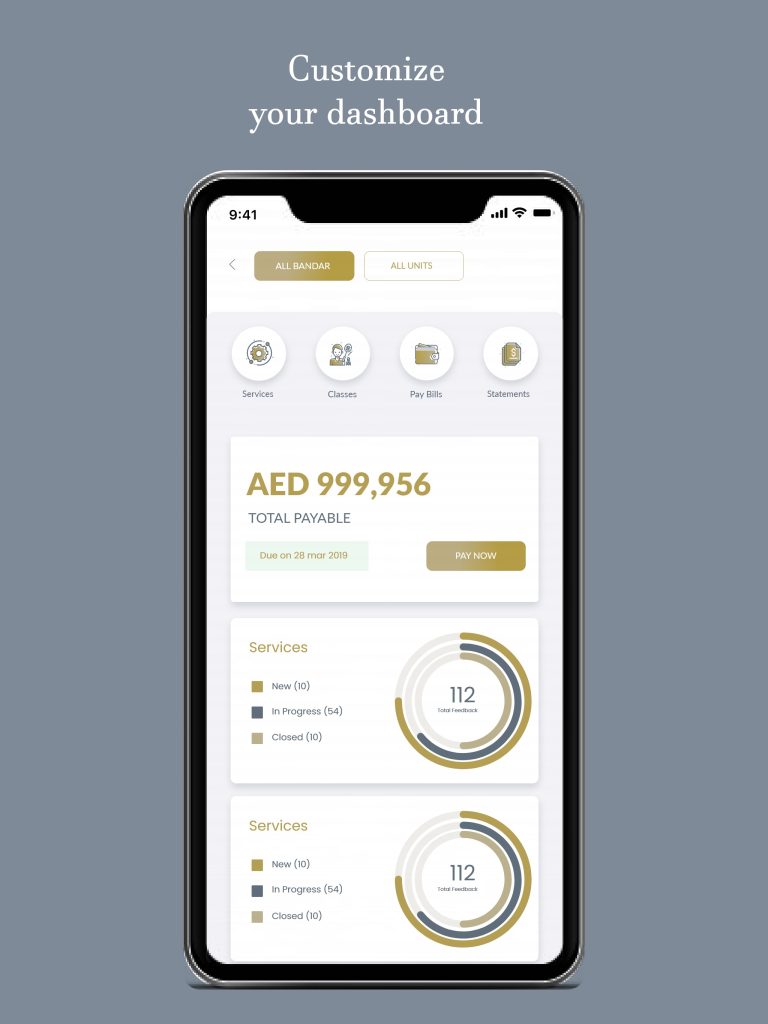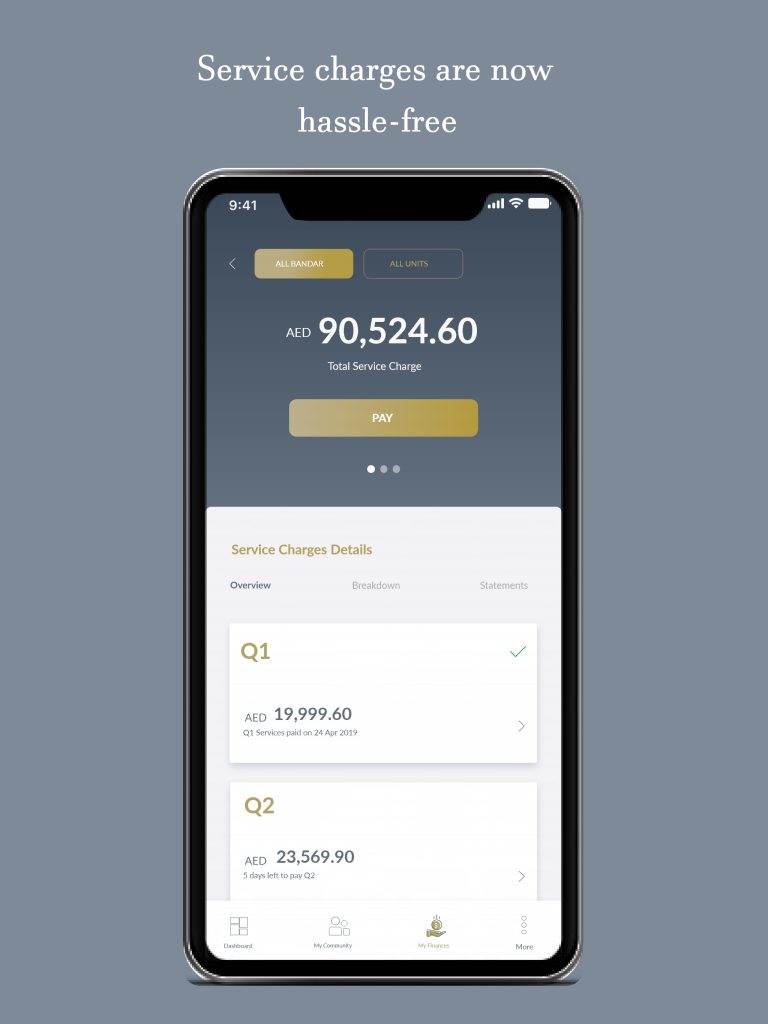 The app will not take up much space. The advantages of the program are noted by many users.


You may also like: 9 Free Team Management Apps (Android & iOS)
Mobilize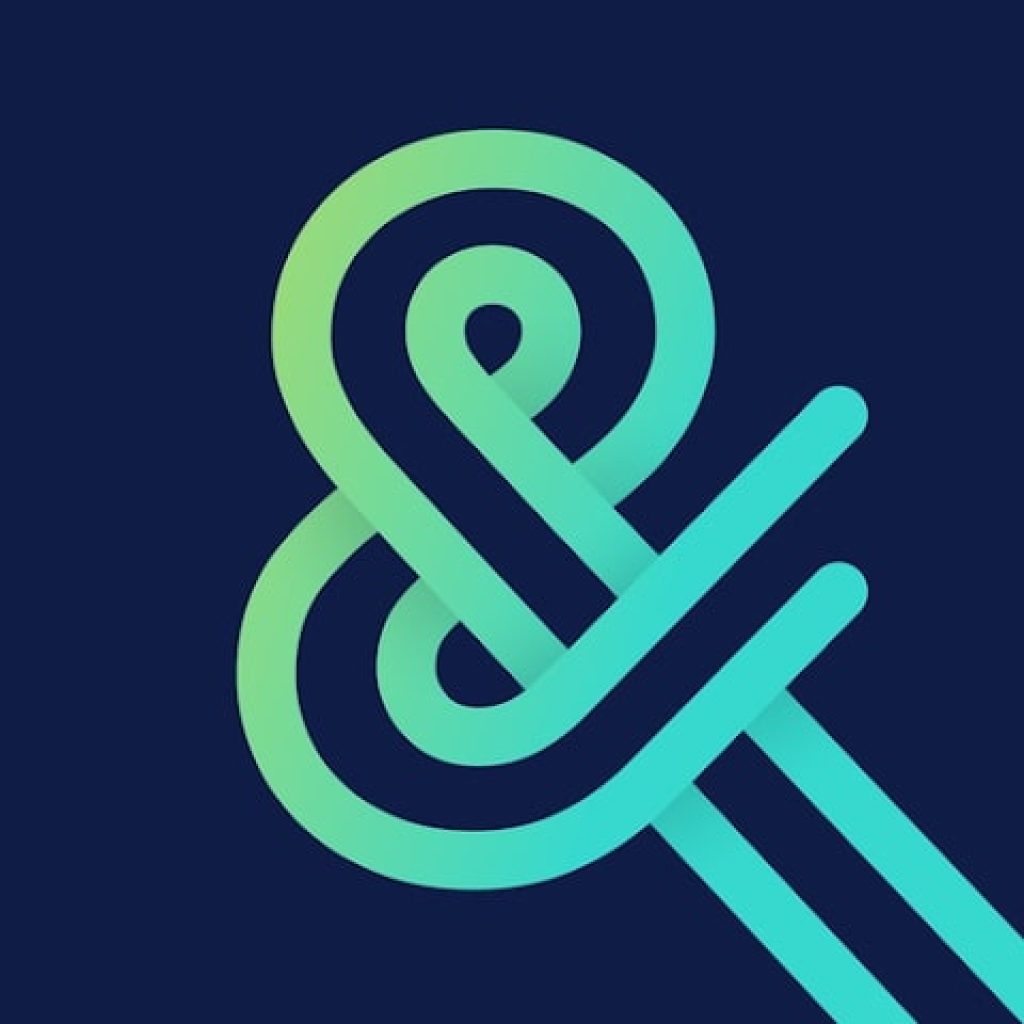 With Mobilize, you can quickly create and manage various alliances. Enter work tasks or plans that need to be completed.
The app will help you not miss anything. It will send notifications at the right time to all necessary group members.
The way the developers have organized communication between users is definitely worth your attention. This is one of the main advantages of the app.
First, you will be able to communicate in convenient chats, where you can also share media files – photos, video, and audio. Besides, you are to create various polls, open discussions, and debates. Thanks to this functionality, communication between group members is much easier.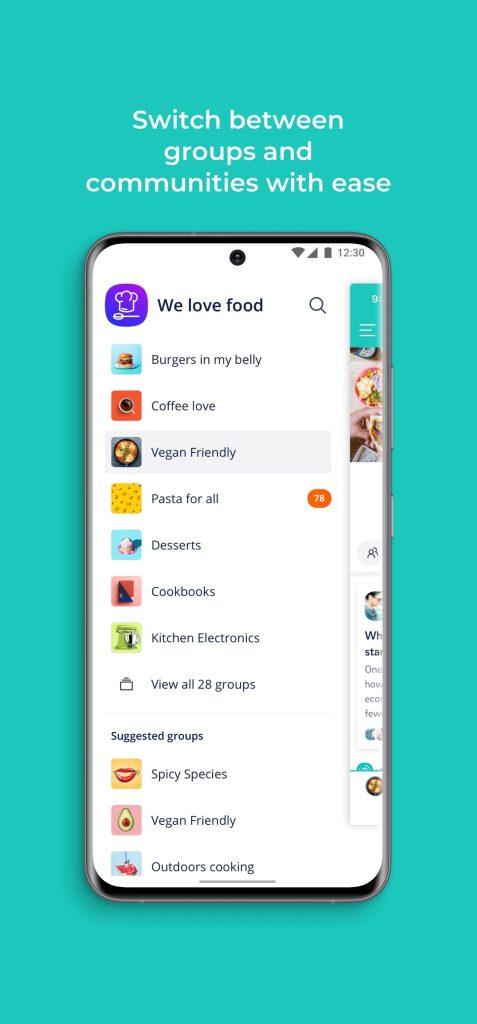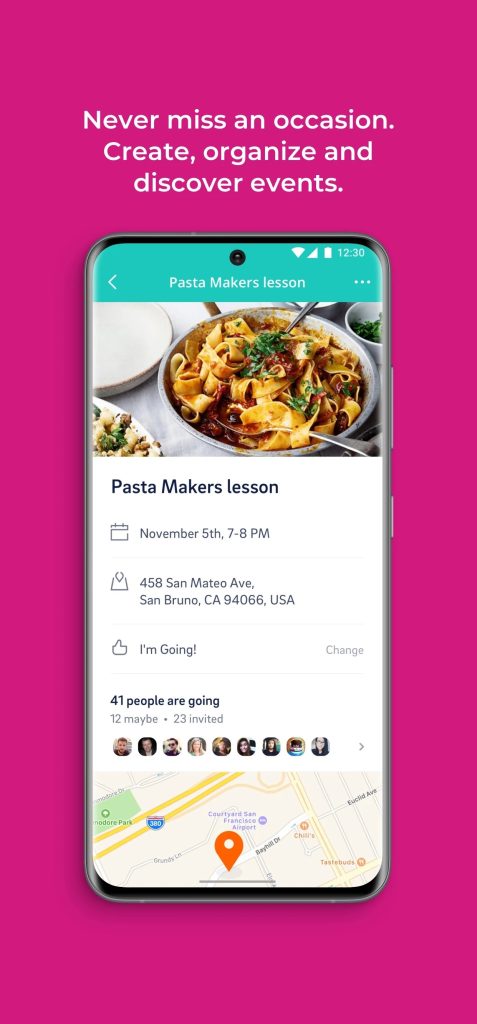 Finally, you can customize the design of each section in the app, which is also really crucial. Join millions of users and build your own community!