People always want to know a little more than they are allowed to. For this reason, people check the smartphones of their friends, and loved ones if possible – they read emails, look at the contact list and control messages.
The same with the location. How often do you get the thought that a person is lying when you ask, "Where are you now?". If you are often asked this question you may need 15 Best fake GPS location apps for Android & iOS to lie your way out of the situation.
Well, it's time to check if your friends and lovers are honest with you. Special applications will help you find out where they are at a certain point in fact.
Most of these apps are not linked to a phone number – you will need to get permission to track them from the person himself. But if you want to remain unnoticed, we have a solution for you. We have selected 11 Free Phone GPS Tracker Apps by Number in 2023.
Phone Tracker By Number by Family Locator Inc.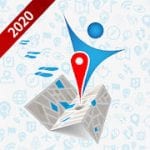 Phone Tracker By Number is the most popular application among users, with which you can track the location. You can search for anything – your own stolen or lost phone, the location of your children or partner, as well as other family members.
All search in Phone Tracker By Number is incredibly fast, and you will be able to understand the interface without unnecessary nerves.
Tracking uses advanced technology that will provide you with real-time data. Of course, the obvious advantage of Phone Tracker By Number is its availability – the application is completely free and will not require you to pay for additional tracking.
However, it is worth noting that the application also has paid functionality. After its purchase, you will be able to view the history of a person's movements, and there will be no advertising.
The main nuance – the person you are going to track, must follow the link you sent – so you get permission to access his location at any time.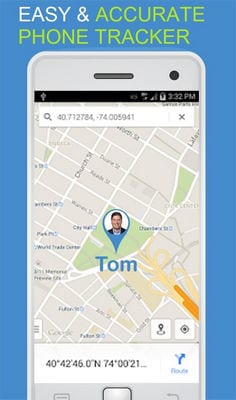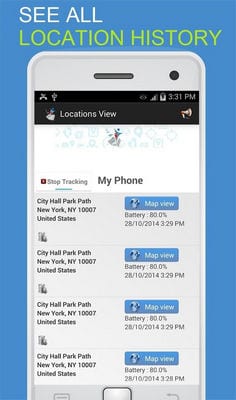 You may also like: 15 Free GPS tracking apps for Android & iOS
Phone GPS Tracker – Free by GPSWOX.COM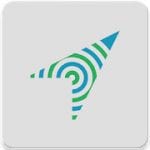 GPSWOX is a special platform on which you can track the current location of people in real-time. Phone GPS Tracker will provide you with all the information you are interested in, and you can start tracking immediately after installation.
The most interesting thing is that the service is synchronized on your computer and smartphone, so you can view the information at any time and from any device. You can even set yourself the tasks and reminders you'd like to do.
With the Phone GPS Tracker, you can find your stolen or lost phone. All you have to do is enter your phone number in a special field, and the service will show you the information at the moment.
Phone GPS Tracker is also a great way to track the movements of employees and family members. Users can exchange messages, and you will set a certain interval, during which the tracking will take place. GPSWOX will be your personal tracker, which provides only accurate and verified data.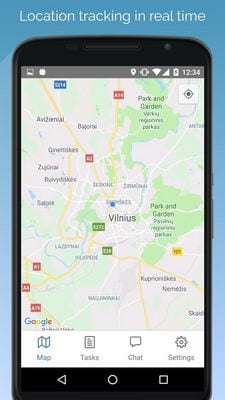 Mobile Number Locator – Phone Caller Location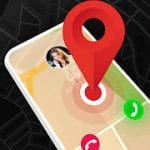 Where is the person who does not answer you in social networks? Now you can find out by simply using the Mobile Number Locator application.
It allows you to find out the location using a phone number, without obtaining the consent of the subscriber. To do this, it will be enough for you to have a person on your contact list, as well as to have an installed application on your smartphone.
The work of Mobile Number Locator is free, which attracts many users. It is used not only to keep track of other people. You can also avoid intrusive spam calls by adding to the blacklist those numbers that call you from strange places.
Also, Mobile Number Locator can determine the name of the subscriber and the mobile operator that the person is using.
The application also has a special feature that will not let you miss a single call: during an incoming call your smartphone will alarm you and turn on. Use the Mobile Number Locator for any purpose at no extra charge.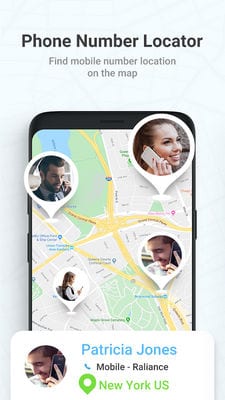 Mobile Number Location – Phone Number Locator App by Handy Tools Studio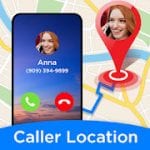 How often do you receive calls from unknown numbers? Sometimes you wait for a really important call, but instead, you get another advertisement or a useless call from fraudsters.
Mobile Number Location will help you reject such useless calls, simply by identifying the ID and location of the subscriber. The service quickly and easily gives you the necessary information on the call, thanks to which you can determine whether you should pick up the phone and answer it.
Mobile Number Location is designed specifically for the definition of calls – you will learn about the person who makes a call, even if he hid his number. The application studies in detail where the subscriber is now, what kind of provider he uses, as well as shows you the real number.
If you come across fraudsters, Mobile Number Location will help you put this number on the blacklist and block it forever. Detailed information about subscribers will be displayed to you immediately during the call – you will not need to enter all the information yourself.
The screen shows the real number and location, which is determined by Mobile Number Location.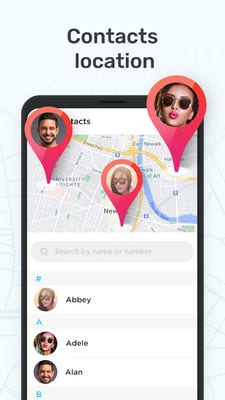 Mobile Number Location – Phone Call Locator by Onex Apps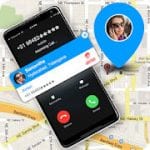 Worried that you will constantly need an internet connection for tracking? In this case, we can recommend the Mobile Number Location application.
It works even without an Internet connection but allows you to find out where the subscriber is at the moment. The application also provides information about STD and ISD codes, mobile number, and the operator of the person who made the call to you.
All information is provided in real-time, so you can recognize fraudsters and unknown numbers. Mobile Number Location map displays for you the current location of this subscriber – so if you receive a call from Brazil, being in the United States, you can safely add the subscriber to the blacklist.
You can also get information about many cities and phone codes of different countries in the application – you may really need this information. If your phone is stolen, you can also use Mobile Number Location – just enter your number in the field and the service will show you where the device is at the moment.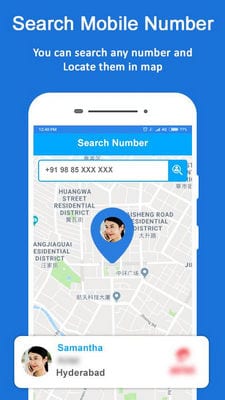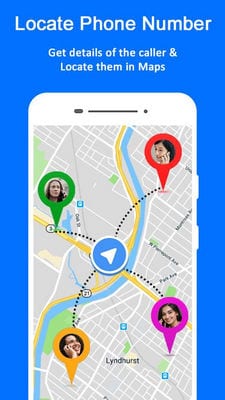 You may also like: 11 Free caller location tracking apps (Android & iOS)
True ID Caller Name Address Location Tracker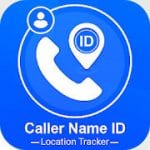 Do you want to track where people from your contact list are currently? True ID Caller will help you find out the information you need and identify all the people who call you.
It has a wide range of functions that are not limited to location detection only. It identifies the numbers of incoming calls, displays the region from which you are calling – all this is displayed on your screen right during the call.
This free application allows you to determine where your friends from your contact list are, as well as identify the number by IMEI. Whoever calls you, can no longer remain anonymous, because you will see absolutely all the information.
In a few seconds, the True ID Caller will find the information you are interested in. Even if the number of the person calling you is not in your contact list, you will still know who it is.
It should also be noted that True ID Caller supports both 1 and 2 SIM – everything depends only on the model of your smartphone. The application is adapted to several popular languages to make it even more convenient for users.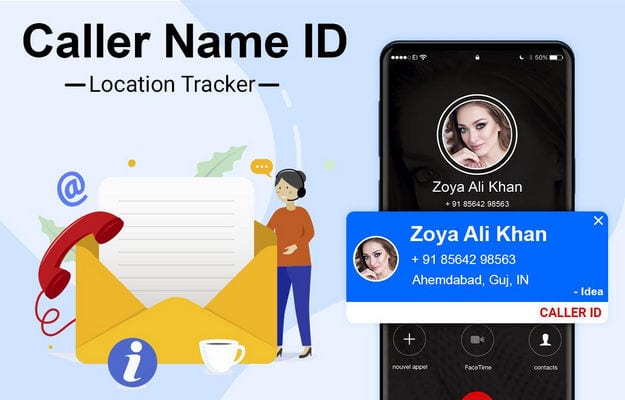 Cell Phone Tracker + by number by Phone Tracker & Family Link Apps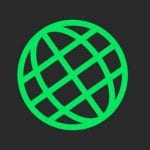 Cell Phone Tracker is an application for iPhone and iPad, which will help you determine the location of another person at any time. It quickly determines the GPS coordinates, and the other person does not even need to install a special application for this.
It will no longer take a long time to investigate a situation and follow other people – you can just send them an SMS-request and get all the necessary information in a few seconds.
If you meet with a person and worry that he is deceiving you about his whereabouts, you should find out or confirm your guess. Cell Phone Tracker offers you to send a message to the person you are interested in with a special link.
Clicking on it, the person will automatically send to your device data with coordinates, and Cell Phone Tracker will display them clearly on the map. This function can be used even during meetings with friends – if you can't find each other at the festival, just check where they are and go to them.
The application will even build an optimal route to another person. Note that for additional functionality Cell Phone Tracker requires a weekly fee, which is about $ 8.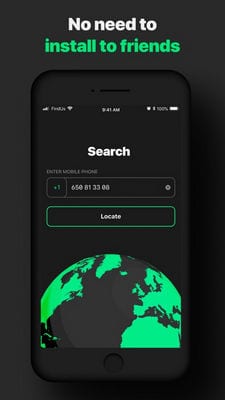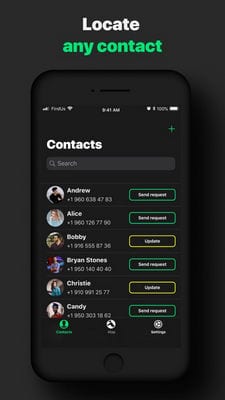 Mobile Number Tracker &Mobile Number Locator by apps quality creator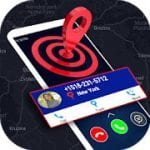 It is easy to find exactly where the other person is. Each of us has a smartphone (and some people even have a few), which stores all the information about the movements.
The Mobile Number Tracker application uses this feature and detects precisely where the person you are interested in is. The application also tracks your location, so you should be careful when allowing multiple access settings.
Mobile Number Tracker also helps you to track unknown numbers. This is done with the codes of the countries from which the call is received. It also tracks the operator, which is used by this anonymous subscriber.
The application can not determine the exact location in different countries – you will only be informed about the specific country from which the call comes to your smartphone.
This is done to filter out fraudulent and spam calls. You can also find in Mobile Number Tracker the codes of regions and cities with which you can track landline phones. Your friends and family can always be under your control.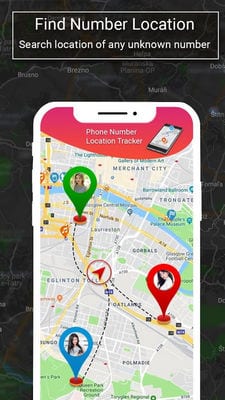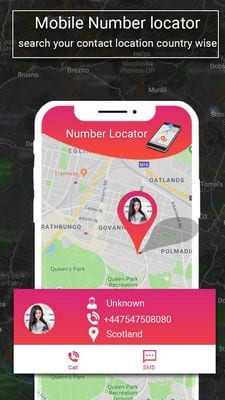 Phone Tracker Free – Phone Locator by Number by Awesome Game Studio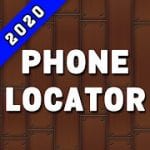 Tracking a location can have completely different purposes. You can find out the hidden part of another person's life, try to protect it, or just constantly monitor the movements – for example, your child.
Phone Tracker Free application was developed with a specific purpose – to protect and help elderly people and children. With the help of the application their relatives can find out at any time where the person is and whether he needs help.
In order for you to start tracing, this person must provide you with a personal specific code. This is the key to access data about his location. Elderly people and children without supervision can easily get lost in the city or get lost in an unfamiliar area, and with Phone Tracker Free you can always help them.
For tracking, the consent of this person is required – you can install the Phone Tracker Free on the child's smartphone yourself.
The search for a person is conducted by his cell phone number – mobile operators transmit GPS data and you will always be informed about the movements. In Phone Tracker Free you can even create a separate folder with all members of your family for quick access to them.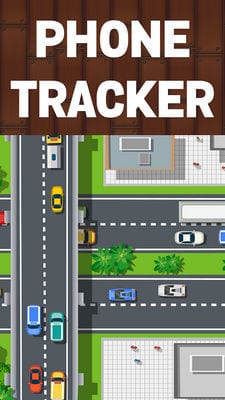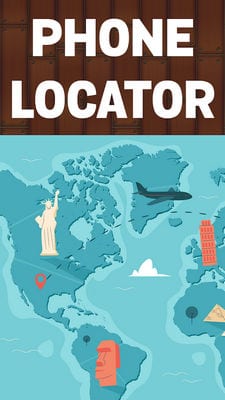 GPS Location With Mobile Phone Number Tracker by Vassel Group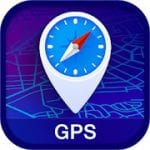 Clear and convenient application GPS Location With Mobile Phone Number helps users determine the location of other people. It makes clear from the name, you will receive all the information with the phone number, which is used by another subscriber.
Cell phone towers always record where exactly the person is, and professional GPS technologies transmit this data. The convenient interface of GPS Location With Mobile Phone Number also can not be ignored – you will quickly figure out where to look for the information you are interested in.
GPS Location With Mobile Phone Number saves the entire history of locations, creating for you a whole route on which a person moved. At the same time, the functionality is completely free for users.
Also, developers guarantee you a high accuracy of location data, so you can be sure of the correct information. In order to track a person, just select his number from your contact list and you can start examining routes.
To obtain a location in the GPS Location With Mobile Phone Number you will need to do only 3 simple steps – right after that you will feel like a detective or a special services agent.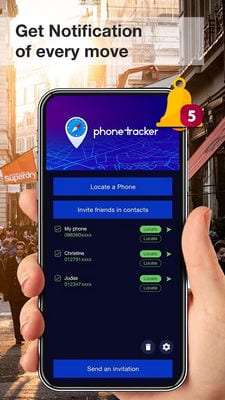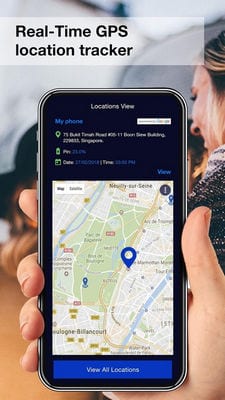 You may also like: 11 Free apps to track location by phone number
Number Locator – Live Mobile Location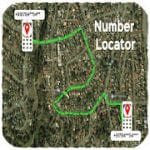 For all subscribers, who are in the territory of India, the application Number Locator is the best choice.
It is designed to identify the location in this country so that you can always get accurate information about the location of the subscriber, who calls you. Number Locator also defines the STD and ISD codes, additionally displaying on the map clearly coordinates of this person.
If you want to get complete information about the person who uses an Indian number, Number Locator – this is what you need. The service provides data about the mobile operator, communication service provider, subscriber's location and much more.
Using one application, you will learn all the information you are interested in during one call. You can also use it as a truecall service, which will determine who calls you and what is the name of this person.
Number Locator operates exclusively in India, which allows you to determine the real coordinates of a person in the most accurate way. The map will display data in real-time, and it can work even for outgoing calls.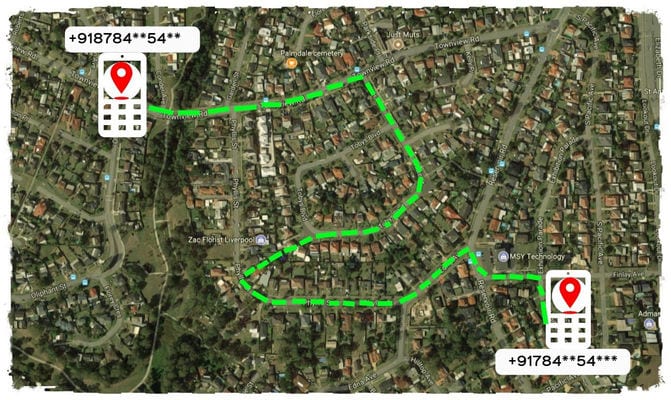 Obviously, such surveillance is not correct and legitimate, because a person will not even suspect that you are invading his privacy.
The best solution is simply to warn the person that you have the ability to track his movements.
Such applications will also help you to determine the identity of the caller from an unknown or hidden number – for example, if the location of the fraudster is determined in another country or city, you can simply block his number.
In any case, Phone GPS Tracker by Number is a great and convenient tool when used correctly. We hope that you liked our collection of applications and you will use them if necessary.