Flash technology is considered to be a bit outdated technology. However, sometimes it can come in quite handy. It helps you watch video content without downloading it on your device, be it a smartphone or a computer.
This is why we decided to find the best flash browser applications for you. By the way, if you are worried about your privacy, make sure you пgo through these free VPN app.
Most of them are free of charge. Both Android and iOS users can enjoy these cool flash browsers.
Puffin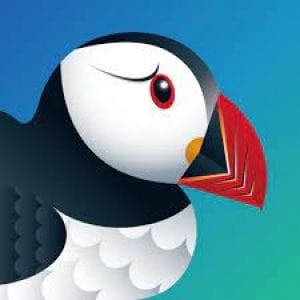 This isn't a web browser but a client application that can get access to the servers which run the web version of the browser. So in fact, you will be able to search for all the necessary information, watch the videos and enjoy your favorite movies.
This client app doesn't use HTML as a technology. However, let's move to the best features of this application:
The speed is

super fast

. It creates such a rapid workflow by delegating the workload from the physical devices (because their abilities are limited) to the cloud services. Even big websites and pages will be loading fast. So if you want to speed up, Puffin is what you need.


Cloud technology is

protected

. The data is encrypted a few times. This is why any nearby hackers can do nothing to steal your information. For example, you know it's better to avoid using public Wi-Fi when you're searching through a browser. With Puffin, you can easily use an open Internet source without worrying about your security.

Adobe Flash Support

. The sessions you make through your browser are protected by a reliable and high-quality technology called Puffin Cloud Isolation. Watch your favorite movies and play games right from Puffin. You will be able to enjoy all the functions and be safe over the cloud.

Your data is saved

. Puffin can save up to 90% of the data, which is being transmitted to your device.
Why Puffin is so popular and widely respected by users? There is a great number of reasons for such a huge love:
Rendering speed

is extremely fast. Put an end to waiting for the content.

Your

web experience won't be limited

, it will be equal to a 'normal' browser you are used to.

Enjoy

additional functions

, such as virtual gamepad. This will be great if you love computer games but you don't want to download them on your device.

Puffin's

JavaScript engine is very powerful

. This is why the websites are reflected so rapidly. Enjoy cool animations and beautiful videos right in your browser.

You can

download files

at the click of a button. Up to 1 GB can be download to the cloud.

If you want your browser to keep your search history private, you can go for

a private mode

. In this case, the information will remain secure.

Customize the Puffin browser

according to your tastes. You can change the color of your toolbars and sidebars. Make sure you try a dark theme.
There is a significant number of limitations you will have to put up with:
You can't access public websites without your geolocation. What is more, you need to be on the territory of the United States.

Puffin is blocked in some parts of the world. For example, if you are traveling to China, United Arab Emirates, or Saudi Arabia, you won't be able to enjoy all the functions provided by Puffin.

If you are a user who lives outside the US, some websites might be unavailable due to some restrictions connected to your location.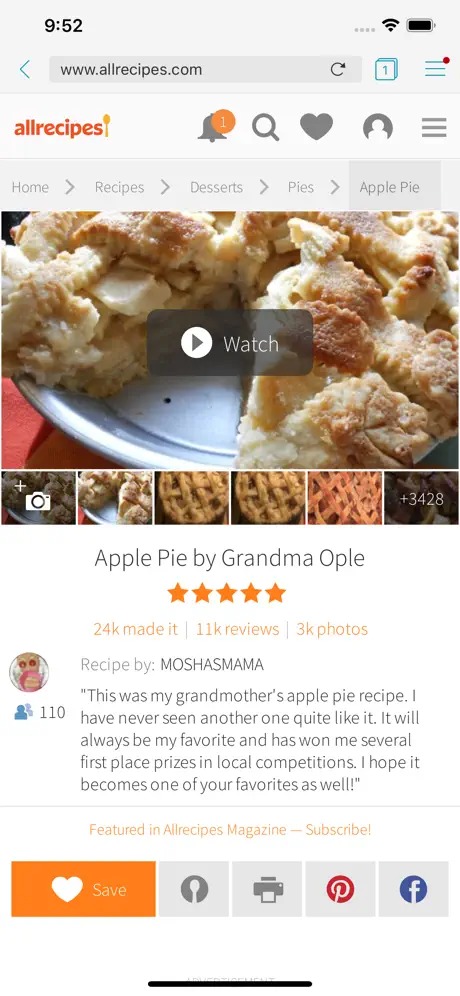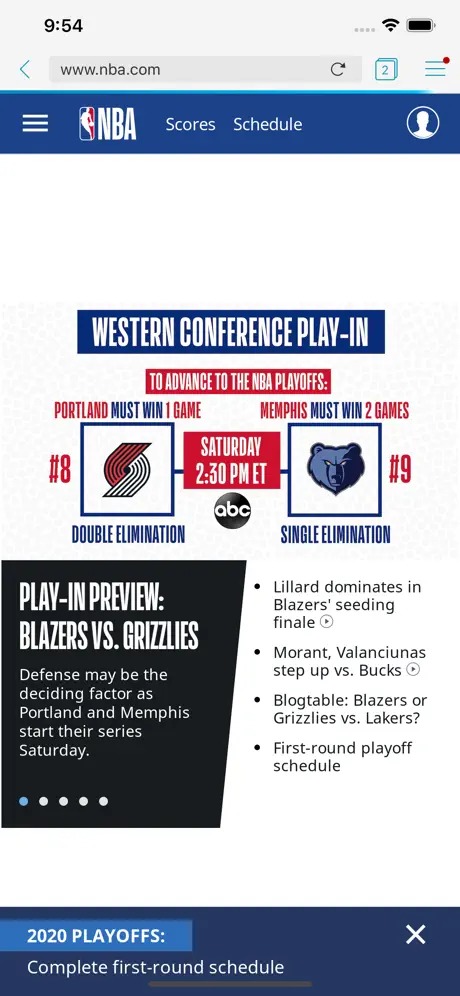 Puffin Web Browser is available on Google Play, as well as App Store. The product isn't free, it costs 4.99$. You need to pay once to enjoy all the great functions of Puffin.


You may also like: 11 Best Private Browser Apps for Android & iOS
Dolphin Browser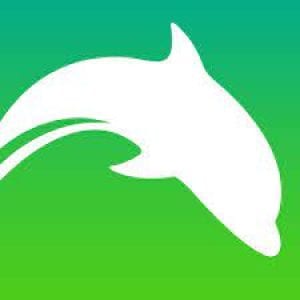 Are you looking for a good browser that would be super fast, smart, and free at the same time, Dolphin Web Browser is the best decision.
The application is literally packed with cool features, which are being added with every update. The best functions are cloud synchronization, one-tap share, speed search, and many others. Make sure you discover all of them.
Dolphin Web Browser is extremely popular with different users from all around the world. Dolphin Browser is a perfect tool for surfing the Internet.
It was downloaded more than 150,000 times. Most of the users have a positive opinion, which is clear from the comments and ratings.
There are many features that can simplify and enhance your browsing experience. The app can be easily customized according to your needs and preferences.
Dolphin Browser is being updated all the time. Let's look at the best functions of Dolphin Browser:
Send information at

one-tap share

. You can share any websites right from the Dolphin Browser. Send your favorite content to various messengers, such as Viber and WhatsApp, or post it on Twitter and Facebook. Or you can just send the content via email. If you want to download the webpage on your device, you can do it at the click of a button.

Change between the web pages

you opened in the browser. You don't have to toggle between screens at any time. You will switch between the screens momentarily.

If you use the Dolphin Browser on multiple devices, you can

easily synchronize

between them. The app will remember all of the information that you give to the browser – passwords, logins, bookmarks, and view your history.

Send various content

(maps, web pages, numbers)

to your device

. You can send these things from your phone to your desktop, for example. Chrome/Safari/Firefox extensions will help you do it.

Bookmark your favorite websites

to access them at once. This will save you time and energy.

Use your voice

to navigate your browser. It is a great opportunity to navigate your search without tapping the words with your hands. Try various functions like shaking the phone.

Customize the application

to make your experience better. Try various themes (we recommend you the dark one) and experiment with sidebars.

The app supports

various languages

, such as Russian, German, Portuguese, Spanish, Korean, Chinese, and many others.
The app is relatively small – 51 MB only. It's very small for such a powerful and innovative browser.
Unfortunately, the developer says nothing about its privacy policy. So we can't recommend that your data won't be given to a third party.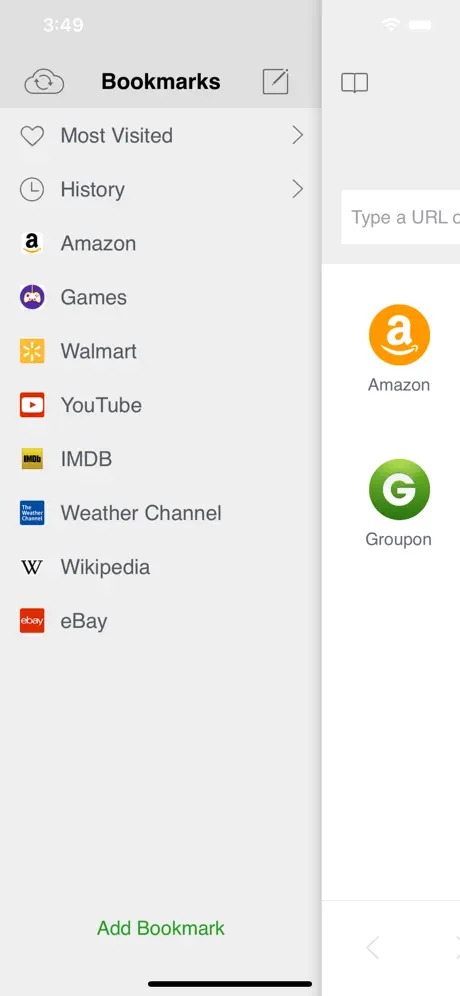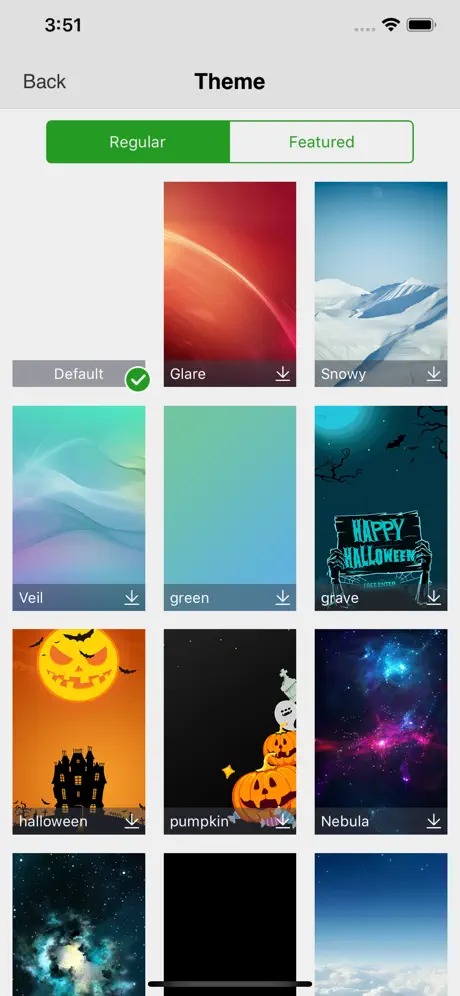 The application itself is free of charge. All the functions are available right after the download. If you want to get some additional plugins, each of them will cost you about 1$. You can get the app from App Store, as well as Google Play.


Brave Private Web Browser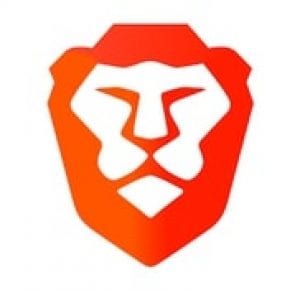 Do you want to browse the Internet easily, fast, and free at the same time? Then the Brave browser is a must for you! It's lightning-fast, extremely smart, and simple to use.
What is more, now you can enjoy VPN and firewall. These features were added to the application with the latest update.
Brave in general is famous for its security. If we compare all the flash browsers listed here, the Brave app will probably be the most secure.
But this isn't the only good feature of Brave. There are many other cool functions you will enjoy:
The browser is

extremely fast

. The browser works so rapidly because there are no external plugins and outdated technologies that can make the process of searching fast.

Brave cares about your device

and its battery usage. There are special tools to reduce the usage of your smartphone's resources. Brave tries to optimize the data to help the web pages to load as fast as they can. What is more, the data consumption will also be reduced so you can also economize your phone memory.

Your

privacy is strongly protected.

The data traffic is encrypted, this is why even if hackers manage to steal some information, they will be unable to read and use it.

There are many

privacy measures

, such as ads and cookie blocking, private VPN, pop-up notifications blocking, and many other cool functions.
By the way, if you are interested in keeping your life private, you should check these free microphone blocker apps.
If you want to use the firewall and VPN actively, you need to pay for the function. However, we can tell you nothing about pricing, as the cost will be different. It will depend on your location.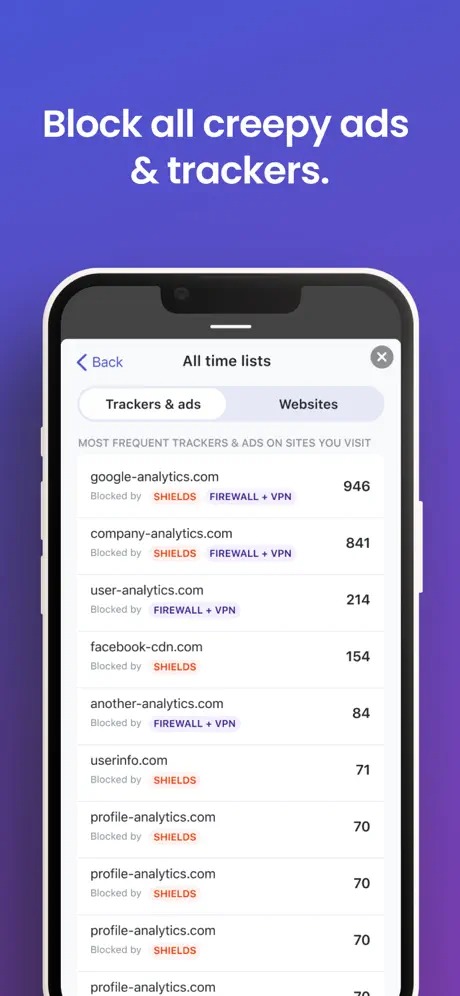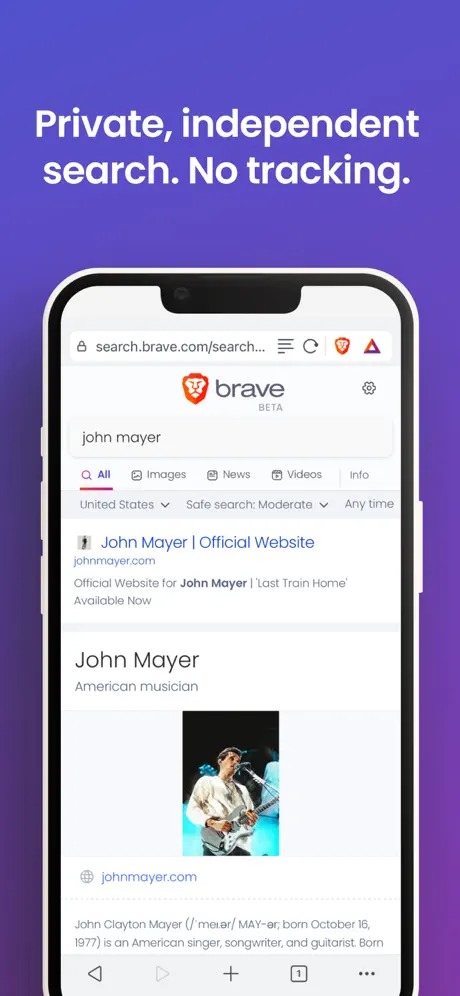 You can get the application for free on Google Play, as well as App Store.


Phoenix Browser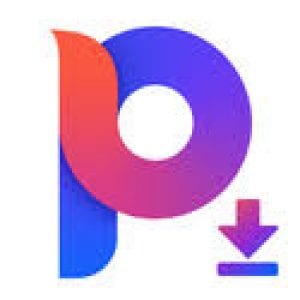 Are you looking for a good Android application that will enrich your mobile experience? If yes, you should try Phoenix!
Why is it so popular and widely respected? First of all, it helps you search on the Internet two times faster. Secondly, it will help you watch your favorite videos, play various games, and switch between web pages at the click of a button.
However, these are not all the features provided by the Phoenix Browser:
Superfast download

. If you want to download files of different types, such as music, videos, pictures, you can do it with a single tap on a screen. Phoenix also works with social networks, such as Facebook, Twitter, and Instagram. To work with messengers, install additional plugins.

Cool file manager

. This system supports up to 50 types of files, including pdf, jpeg, ppt, excel, word, and many others.

Block ads

to enjoy all of the functions without being distracted by the ads popping out of nowhere.

A good

built-in video player

, which will help you enjoy your movies and listen to music online. You can play videos on multiple screens and switch between them.

To switch between pages, use

multi-tab manager

. In this case, you will be able to change the web page very fast.

To stay private online, make sure you

try the incognito mode

. In this case, the data about you will remain secure.

Work with the pages in a foreign language. The

translator is built in

the browser so you can read a text in every single language even you hardly understand it.

Turn the web page into a PC site

. The browser can switch from the mobile version to the PC one and vice versa.

Customize the application

. Try various modes, such as bright and dark. Experiment with fonts and colors.
The browser is free of charge. There are no ads that will irritate you when you are surfing the Internet.
The users are in love with this browser. It is proved by a great number of positive comments and high ratings. For example, it is rated 4.4 out of 5 on Google Play.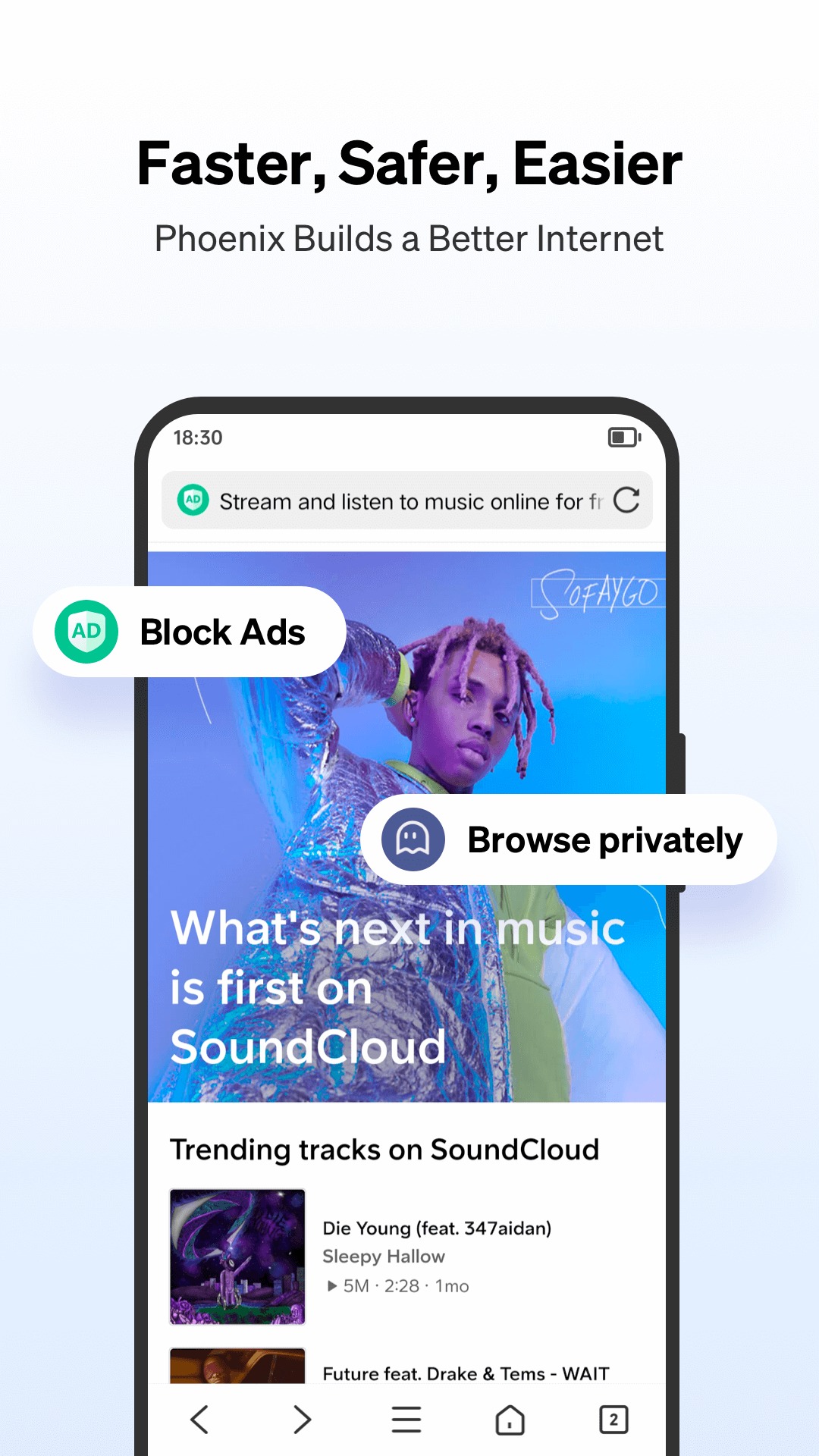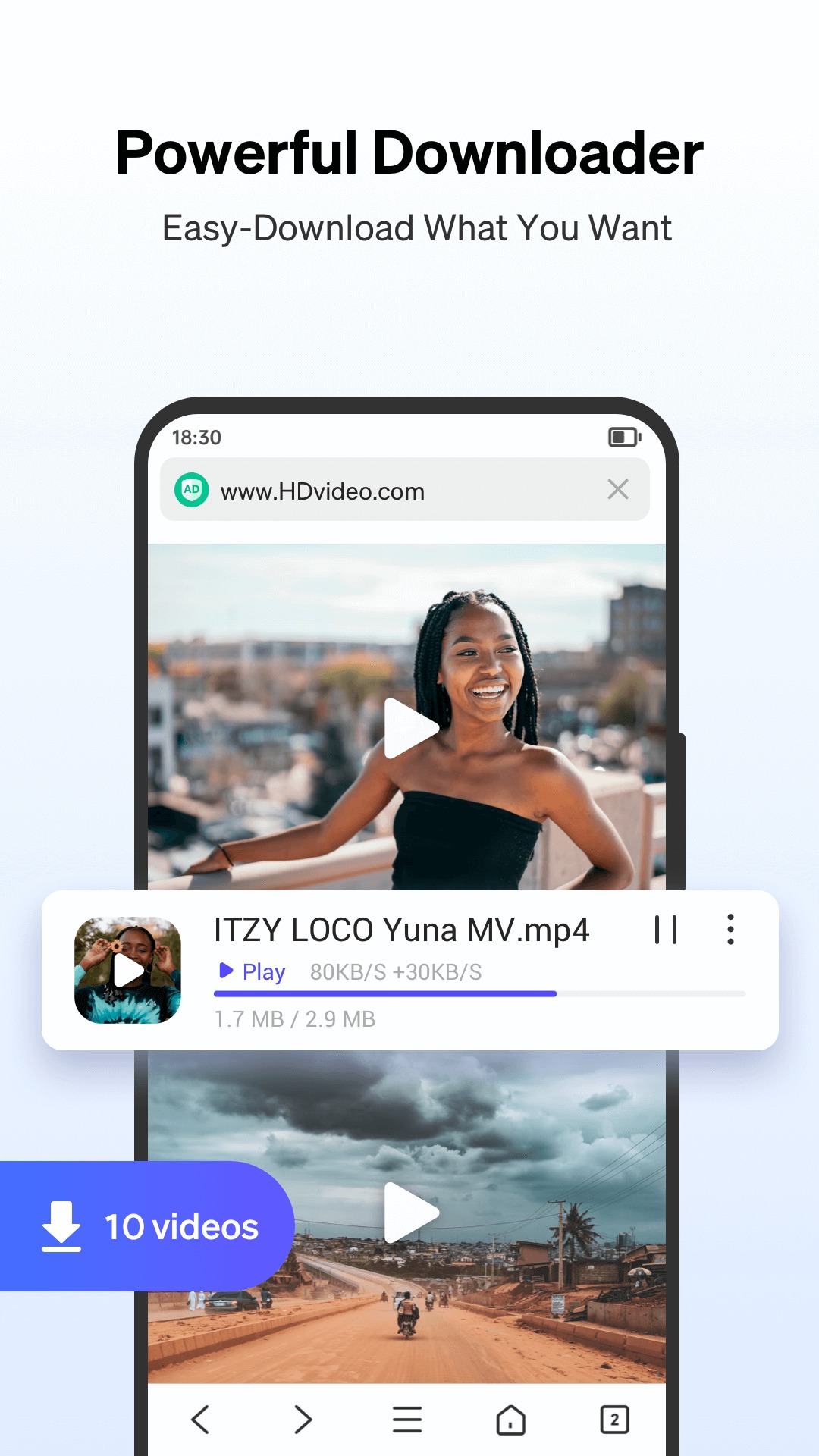 Unfortunately, only Android users can enjoy the wide range of functions provided by Phoenix.

You may also like: 9 Best Anti-Spy Apps for Android & iOS
Web Browser Android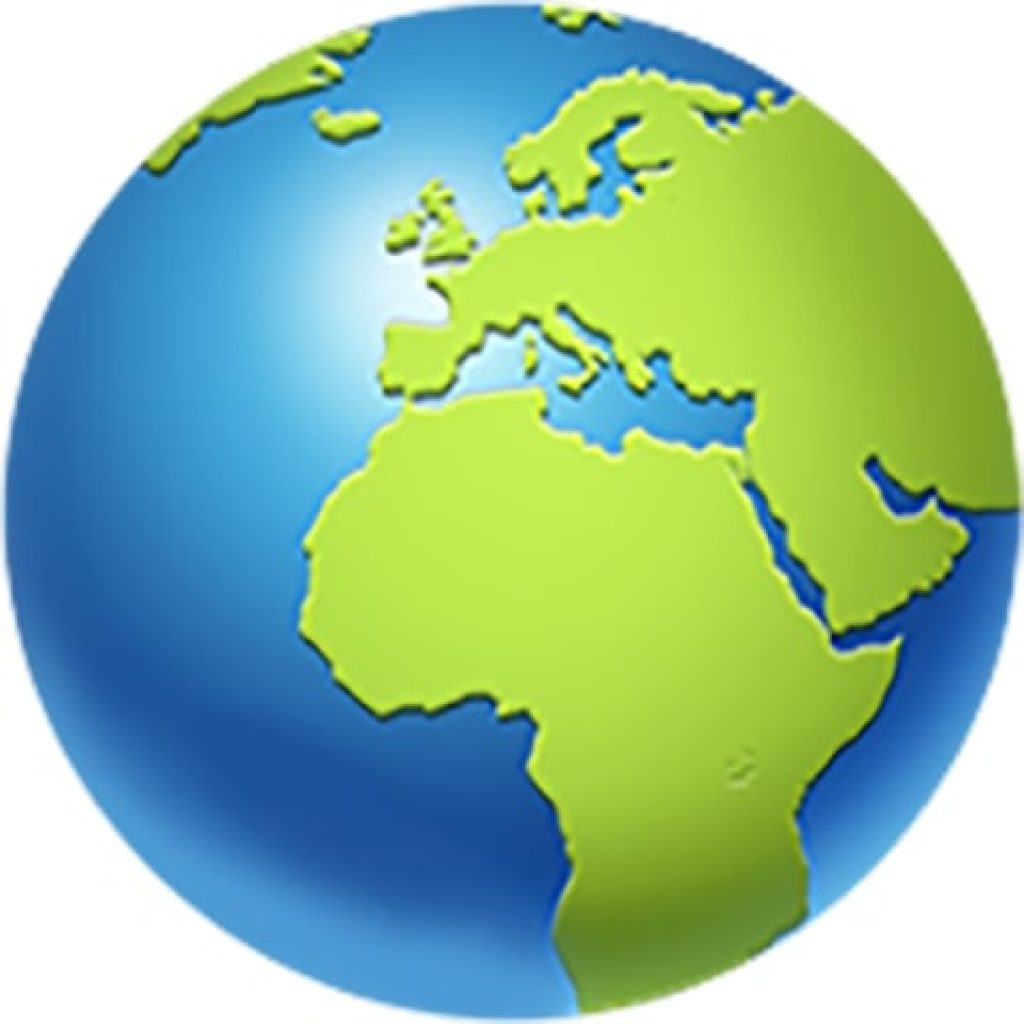 Let's take a look at another good Android browser. This is one of the best applications for surfing the Internet. It's fast, smart, and very simple to use, even if you have never tried mobile browsers.
It's high time you started simplifying your mobile life with cutting-edge technologies. Stay private and protected when looking through web pages.
Here are the best features of the Android Web Browser:
Easy and intuitive interface

. The developers thought pretty well about the usability of the service, so you can easily understand how the app works.

Speed up!

Sometimes a slow speed of loading the pages drives people crazy. Now you can forget about it. The app starts momentarily, you can easily switch from one website to another. It will save you time and energy.

The browser

supports multiple screens

. This function will come in handy if you practice multitasking. Switch between screens you opened with a single tap on the screen.

Make bookmarks

not to lose your favorite websites. In this case, you will be able to find the page you are looking for very fast.

Customize the browser

. You can change the themes, colors, or try to increase or reduce the number of buttons and widgets that you will see on the screen.

File Manager

is perfect. You can work with all file types, including pdf, epub, webp, jpeg, mp3, and many others. This File Manager will help you forget about converting files forever.

This web browser is ideal for

any type of Internet connection

, such as 3G, 4G, and Wi-Fi.

Use t

he incognito mode

to stay private on the Internet. By the way, you can always view your history and edit it, removing some of the sessions you want to hide.
The browser is free of charge. There are some ads (which appear quite frequently) that keep the content free for you.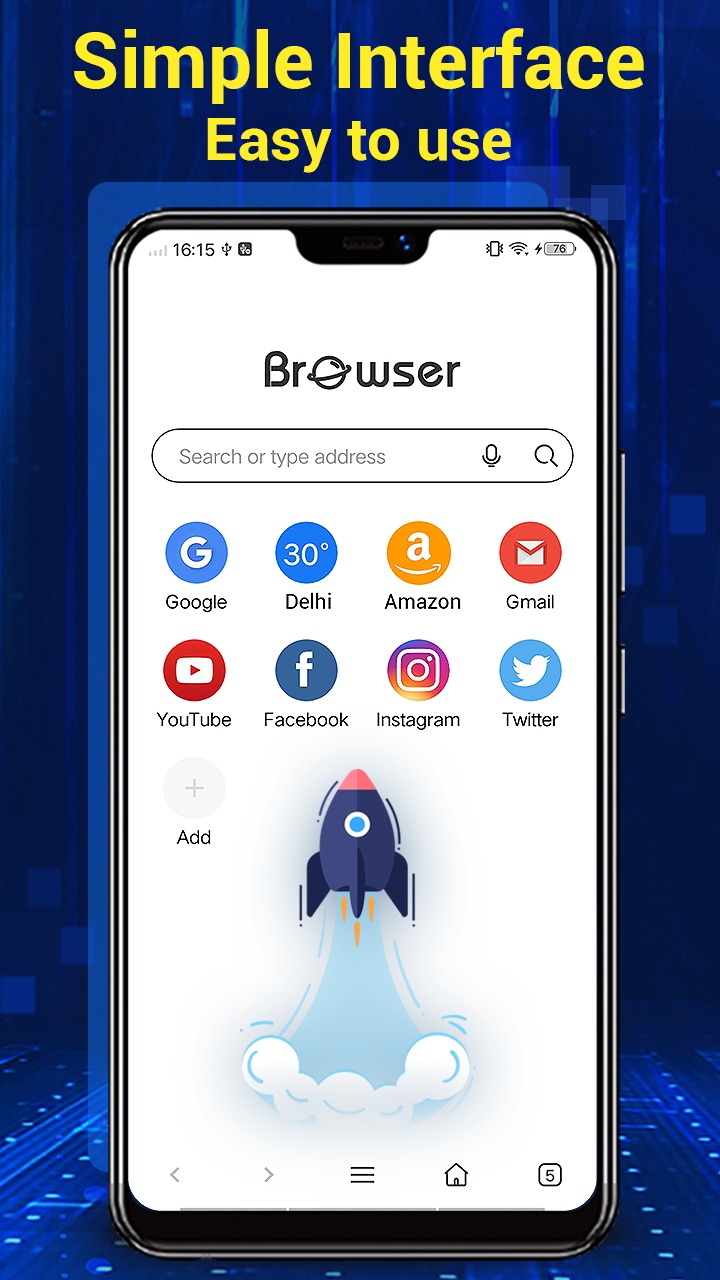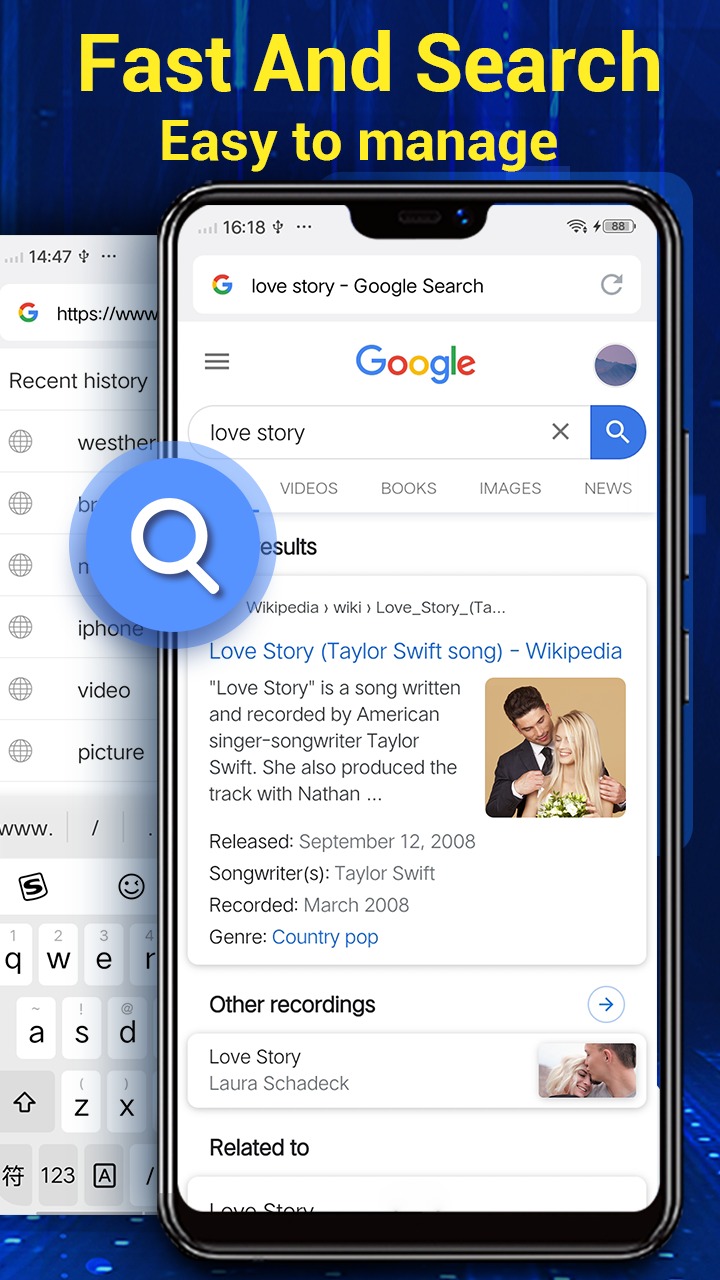 You can get the web browser from Google Play and start using it at once. You won't have to create an account or choose any type of subscription to start searching.

FlashFox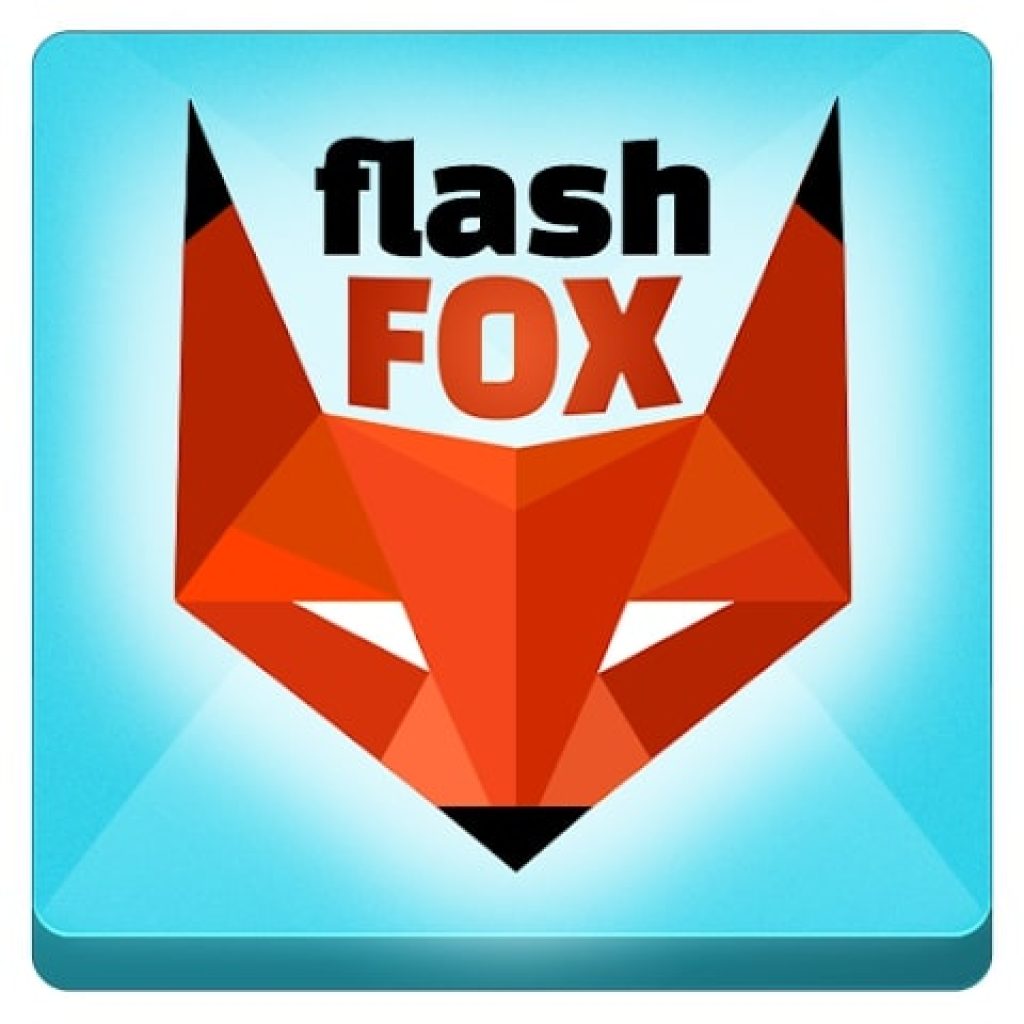 This service is a special search engine for Android devices. In it, you will be able to search for any information, including files and documentation. User data is completely safe.
The browser does not ask for access to personal information, which makes it confidential. A simple and clear interface makes the source as versatile as possible.
Fast search provides modern features and technologies of the server. All functionality is provided to users for free, so it can be activated by everyone. For convenience, you can also customize the search engine, save the necessary tabs and even add them to your favorites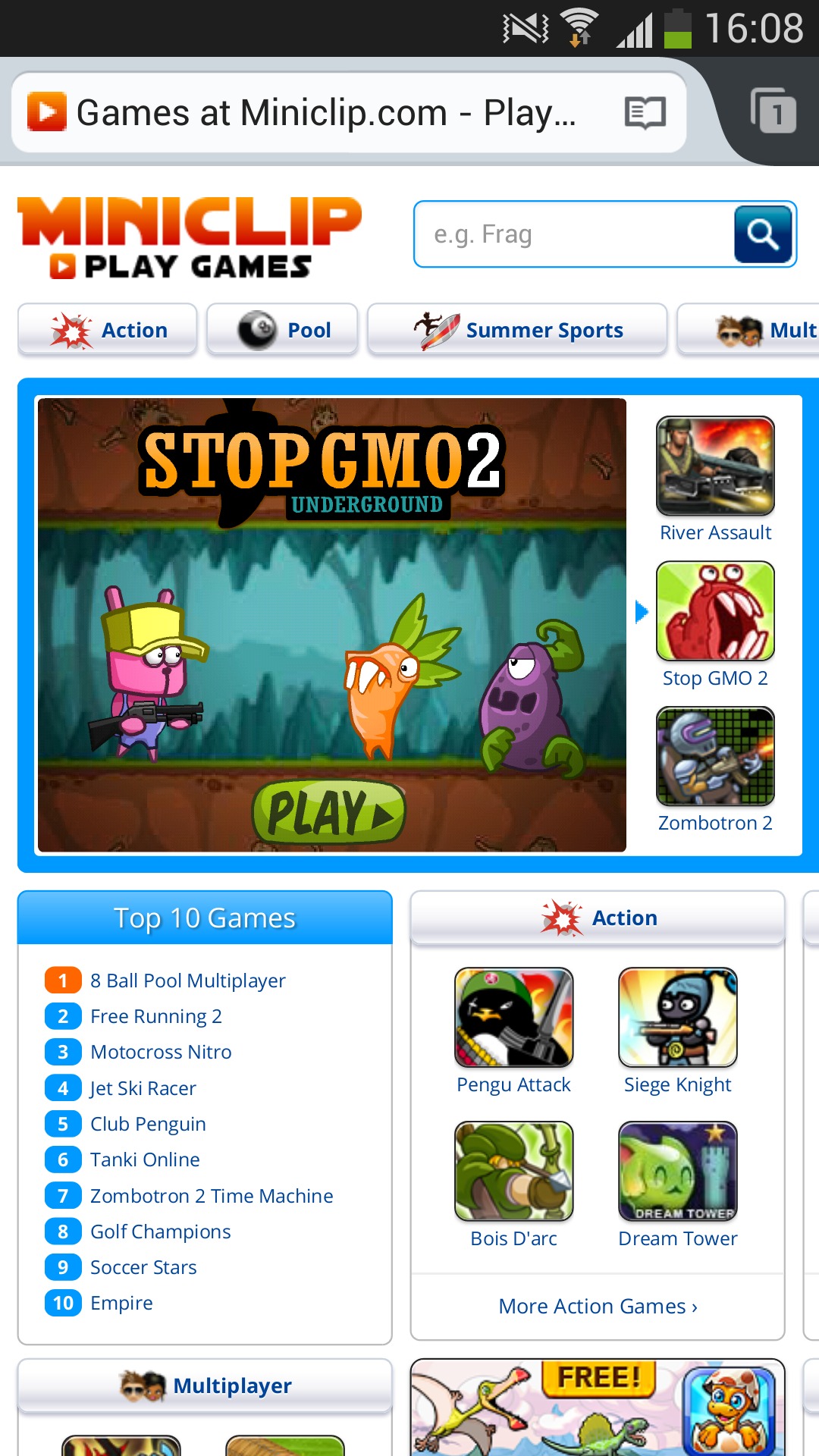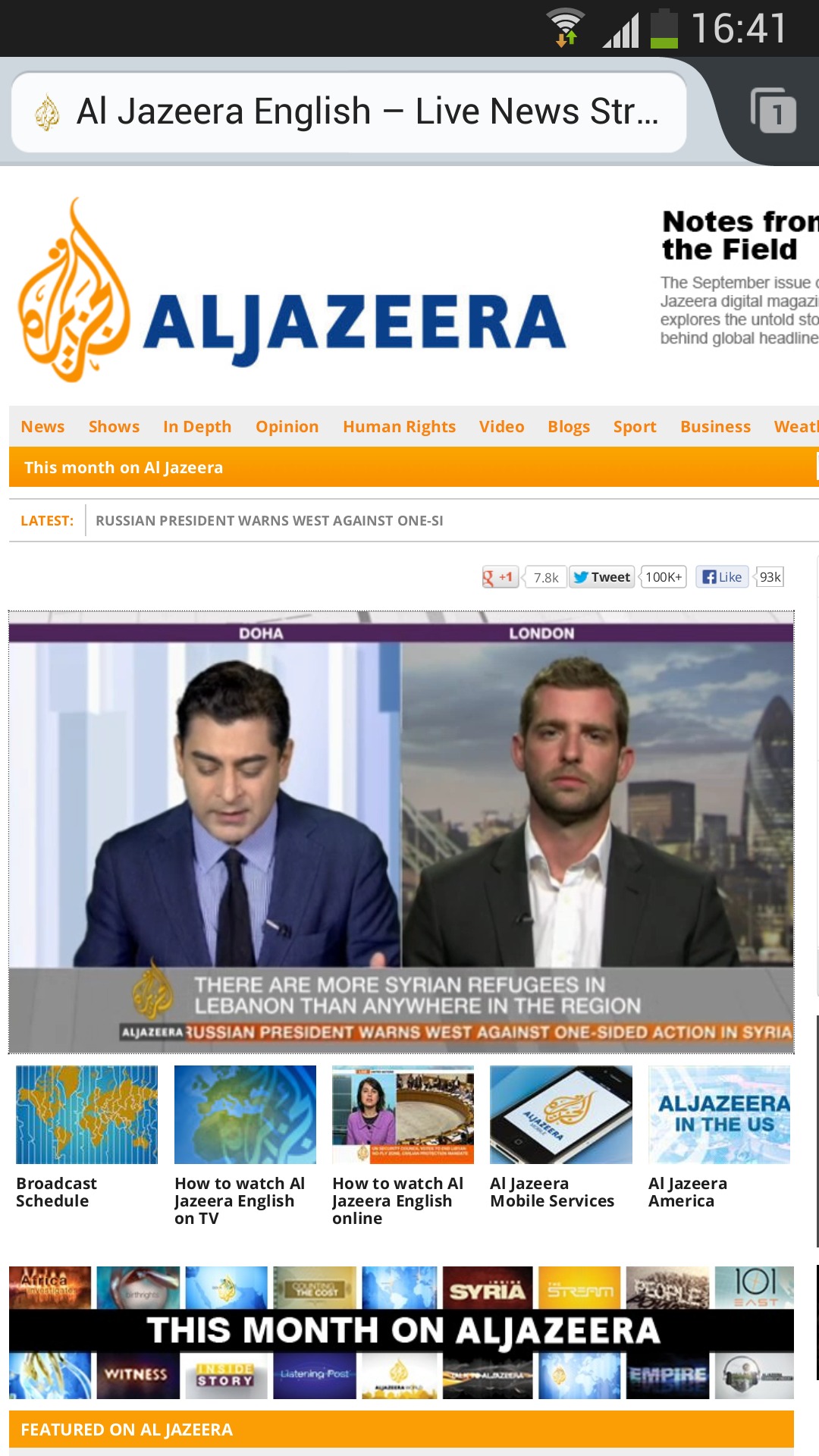 You can download files, documents, and even games from the search engine. It does not have any third-party and prohibited sources that can harm your device.

You may also like: 9 Free Offline Browser Apps for Android & iOS
Kiwi Browser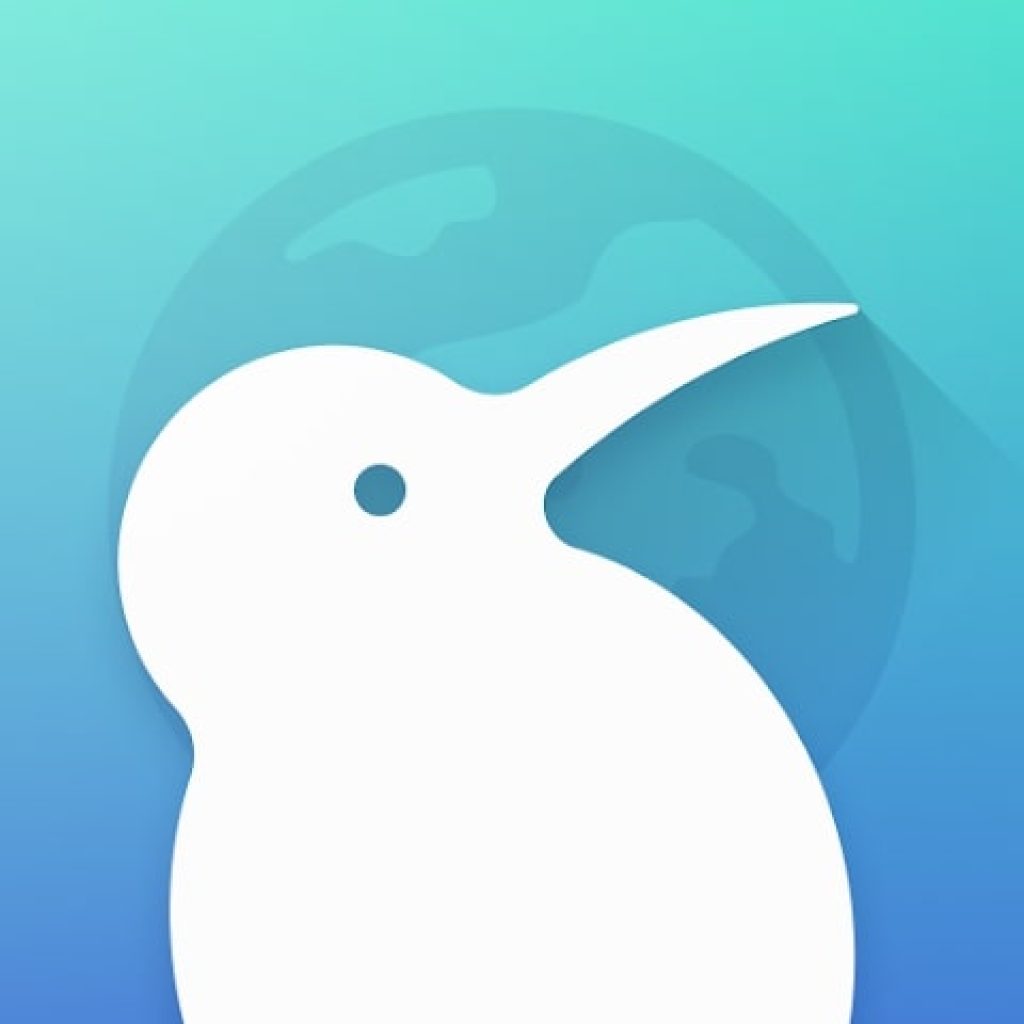 This is a modern kind of search engine with many extra functions and extensions. With its help, you can find any information, as well as save it in your favorites or bookmarks.
Choose the most convenient for you theme, which can be night or day, depending on personal settings.
Block unwanted notifications and tabs to clear your search engine of unnecessary information. Connect extensions to improve your use of the system and optimize your search for any information.
This browser gives you the ability to activate VPN and proxy connections, which will allow you to access even sensitive information.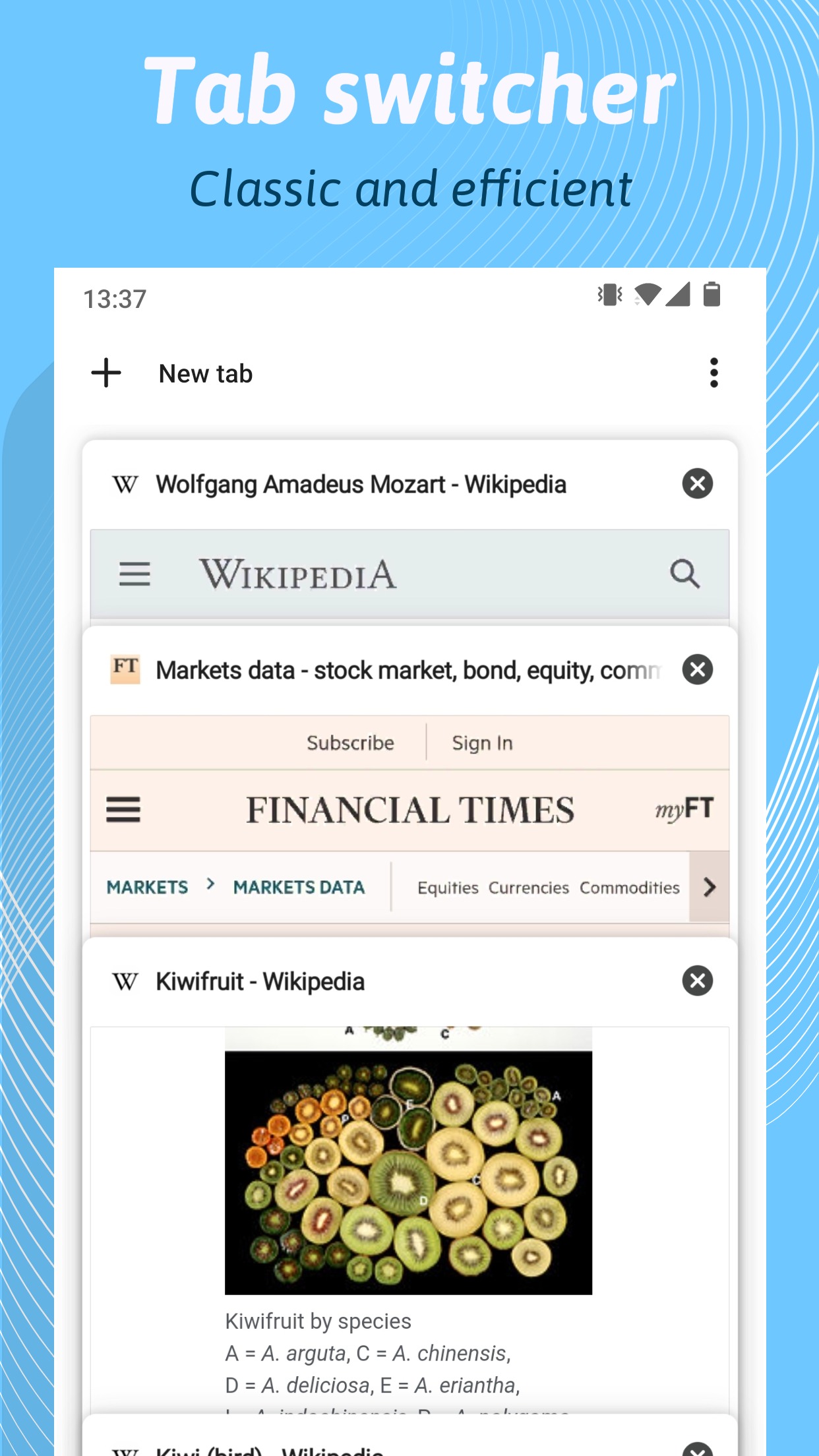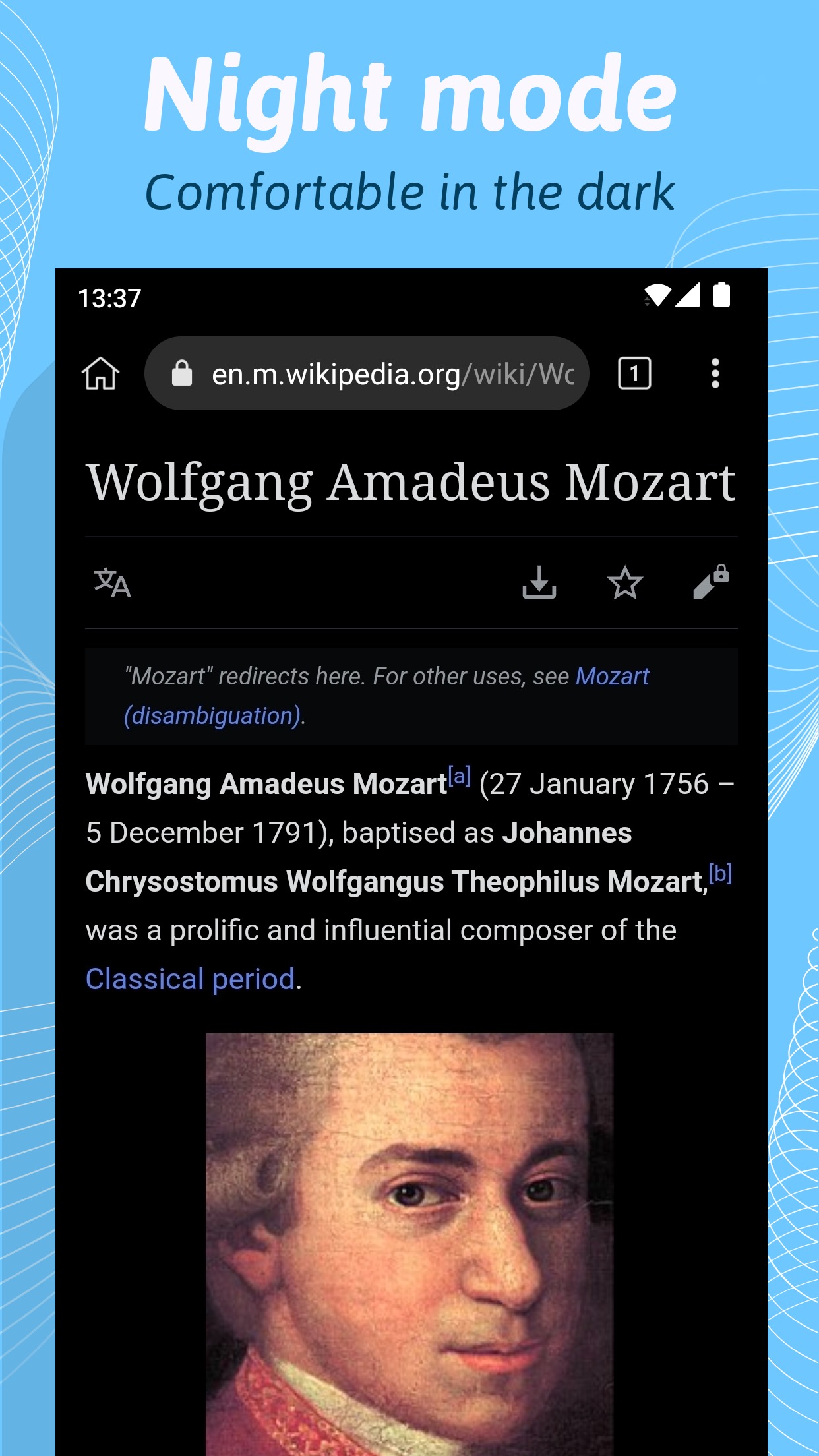 This search engine is also convenient because it supports translation into several foreign languages. You can easily download any data from it, including various files.