Sometimes we face the question of anonymity on the Web. There are many different ways to hide your real IP address by introducing yourself as a user of another country.
You may also like: 11 Best Private browser apps for Android & iOS
Then, VPN will help, but inexperienced gadget owners will hardly want to mess around with the settings. In this case, it will be much easier to download a special application, with which you can "move" to another country in one click.
Betternet Hotspot VPN & Private Browser
Betternet Hotspot VPN & Private Browser is a useful application designed to help you keep anonymity on the Internet and bypass locks with one touch.
Betternet is the best free VPN proxy (VPN is a virtual private network). With it, you can bypass the state censorship, as well as visit sites blocked by the provider, employer, or administration of your school.
The software algorithm hides your real IP address and location, preventing the control of your network activity. In addition, Betternet uses an encryption algorithm for Internet traffic, which allows you to protect your device from unauthorized access and phishing attacks while you are using unprotected public Wi-Fi.
Betternet is installed quite easily. To do this, you need to: download the application, run it, click on "Allow", then click on "Install profile". After installing, we will see VPN settings, where we click on "Add VPN Configuration".
The "VPN" icon appears at the top, which means that all information sent and received by you will pass through the proxy server in an encrypted form. And if even someone intercepts your information, he will not be able to decipher it.
The program provides a good speed Internet connection (if compared with other VPN-services). Its free version will provide you with all the necessary functions. In the free version of the application, there is some advertising. Premium subscription doesn't contain any ads and has several useful features.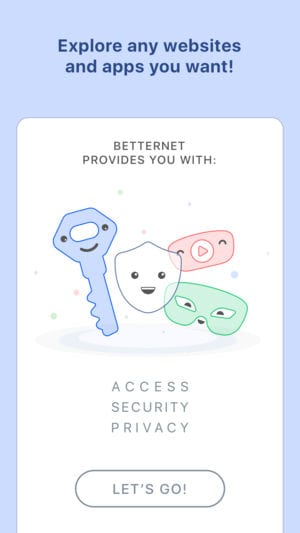 TunnelBear VPN & Wifi Proxy
TunnelBear VPN program is a VPN service for Android, which will help you bypass blocking and censorship on the Internet.
TunnelBear will hide your true location from prying eyes, saving you from restrictions and surveillance. You can freely visit the usual resources and sites that are prohibited by censorship or blocked by the provider.
You will be able to choose a part of the world from which you will be online today, and take advantage of the country, the address of which you are using. The program will help you avoid tracking your physical location by IP address. Also, TunnelBear can protect your Internet connection while using public Wi-Fi networks in shopping malls and cafes.
Even a child can understand the program. After the launch, you will be offered to log in (or create an account), and then a map will be displayed. It should be noted that it looks interesting.
You select a country from the list below (or directly on the map) and then simply switch the toggle from the top to the active position. No additional manipulation is necessary. The application will do everything for you.
The application boasts not only a nice interface but also an amusing visualization of Internet tunnels, through which all data is transmitted.
After the activation of the VPN, you are invited to enjoy the animation – a hardworking tunnel bear as if digging a tunnel to the selected country, where the hole appears, from which it appears, joyful that the connection is made. An arc of zeros and ones indicates the connection activity.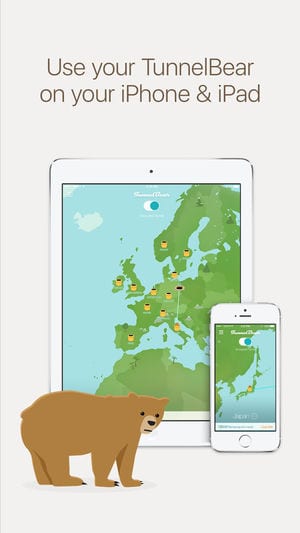 VPN Unlimited
VPN Unlimited is a program that allows you to connect to a private virtual network and make your stay on the Internet safe. Before using the service, you must create an account, which takes no more than a couple of minutes.
After that, you can log in and select a server from the list (the server country, city, as well as the current load, are displayed) to which the connection will be made. It is recommended to connect to the least loaded servers unless you are interested in a particular country.
Connecting to a virtual network in a particular country may be required if you need to use web services that have regional restrictions. It is also worth paying attention to the fact that not every server from the list can be used to download torrents. When choosing, pay attention to the crossed-out ticking Torrents.
All VPN Unlimited management tools are moved to a separate panel. There you will find connect and disconnect keys from the server, a section with statistics, and a personal profile screen.
There is also a section with settings from which you can manage the automatic launch of VPN Unlimited with Windows. You can also log in automatically to the account that was used before the system was rebooted.
Like many other VPN services, this one is paid and works according to the subscription model. However, the app has a 7-day free trial period.  It costs relatively inexpensive, especially when purchasing an annual package. In addition, VPN Unlimited is almost the only service that allows you to issue a "lifetime" subscription and use a virtual network without time and traffic restrictions.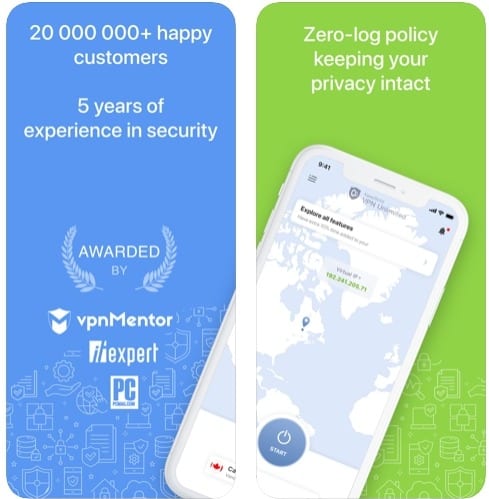 Turbo VPN
Turbo VPN is intended to protect your personal data and forget about blocked sites. This is a free application for accessing the Internet through a VPN. It will work with almost any phone or tablet, even the oldest models.
Surfing the Internet through VPN has long been popular with many users. This technology provides additional encryption of the Internet connection over the standard one.
VPN provides protection from the interception of authorization data when going online via public Wi-Fi, provides complete anonymity on the Internet, and allows you to bypass the blocking of various sites, including torrents and other "prohibited" resources.
Begin to enjoy all the advantages of a VPN connection right now. The application provides an unlimited number of free VPN clients, allows you to quickly, simply and stably bypass the blocking of Internet resources and secure personal data while surfing the Internet.
The application provides a stable connection speed due to the many free cloud proxy servers. VPN-connection works fine with WiFi, LTE, 3G on most mobile devices. Bypass one-touch firewalls and provide complete anonymity on the Internet with OpenVPN (UDP / TCP) encryption protocols.
What about the application as a whole? It is made very well, both in design and in everything else. Yes, there are hang-ups, but it happens quite rarely, mostly in the evenings of the weekend. Advertising isn't irritating, it appears only when the program is installed or opened. Let's be honest – such a high rating of users justifies itself.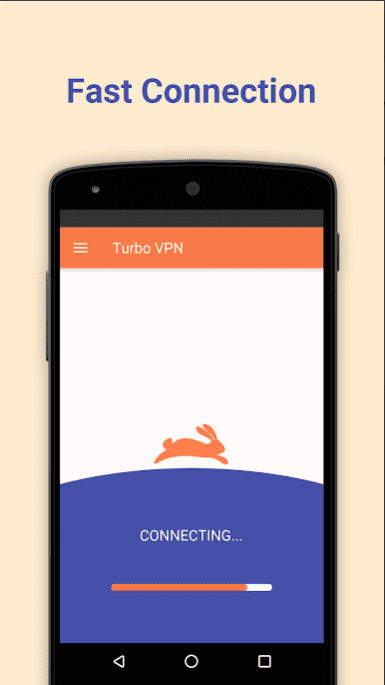 Symlex VPN: Trusted & Secured
This VPN app will help its users to use restricted areas of the internet without putting their private information at risk. Moreover, this app will help in staying anonymous. Symlex VPN is an online VPN service that offers its users several VPN protocols.  Among them are:
UDP
HTTP
SSH
DNS
Openvpn, and many others.
Compared to other VPN services, this app puts a lot of emphasis on the security of its users. This app encrypts your connection in such a way that a third party cannot get their hands on your data and track your online activity.
In addition, in this app, users do not have any time limit. This means that they can use a VPN as long as they need it without any restrictions. In addition, users can keep track of how many and which devices are logged into their accounts.
What is also really important is that the interface of the app is quite simple and it does not require a lot of time to figure out how it works.
As well as in other VPN apps, here the user can choose the location that will be displayed. For convenience, users can add some locations to their favorites. This app promises its users high internet speed and fast connection.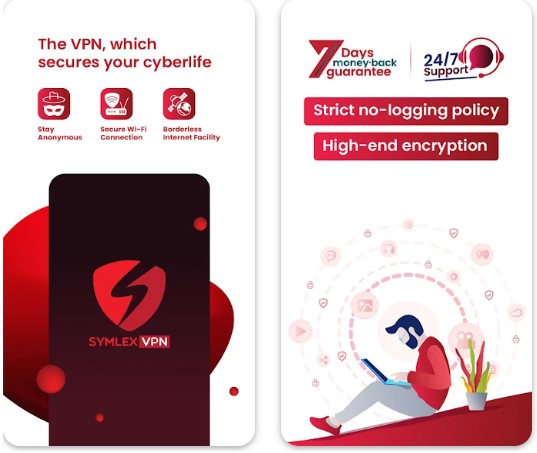 VPN Proxy by Avast SecureLine
VPN Proxy by Avast SecureLine is a secure, anonymous, and fast proxy widget that will unlock closed sites and applications and turn the Internet in incognito mode!
The application protects about 400 million devices around the world, making it the number 1 program on the market. Why is the utility the best? It works fast and reliably, covers most servers around the world, and provides high-quality service.
Use as many VPNs as you need without limits. To connect to a different location, select the location of the VPN server in the drop-down menu next to the Connect button, and click Connect. Start using with the help of one button and become a member of a huge community trusted by millions of users.
Change the location, connect to servers in 22 countries of the world, enjoy a continuous connection. The application will automatically connect to the server when switching from mobile data to WiFi. With this easy-to-use and customizable application, you can ensure the complete confidentiality of personal data on the World Wide Web.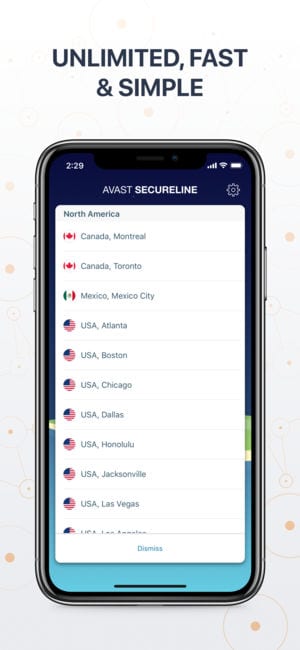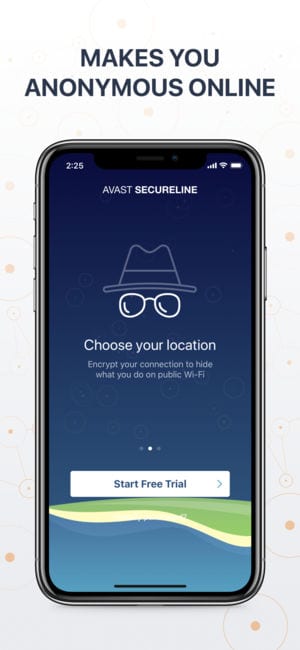 Touch VPN
Touch VPN: Free Unlimited VPN Proxy and WiFi Privacy – the application allows to use the most secure type of connection absolutely free. Forget about leaking personal data with SSL encryption.
Do you have to use "blocked" sites and applications? Worried about privacy while surfing the Internet? These and many other problems are solved by VPN-connection in recent years.
VPN is decrypted and translated as a virtual private network. When the browser starts, it makes a secure connection to a foreign server. Since all received and transmitted data is encrypted via SSL, they cannot be filtered or blocked, what makes it easy to bypass regional prohibitions on various web resources.
Proxy connections are often used for similar purposes. Its disadvantage is that it is completely based on browser technology, unlike a VPN connection, in which all traffic is encrypted and greater freedom for the user and security in the network are provided.
Access to any website from any country, complete protection of personal data from hackers during the use of public networks, anonymity on the Internet, and many VPN servers will be available in one touch – you just need to install the application.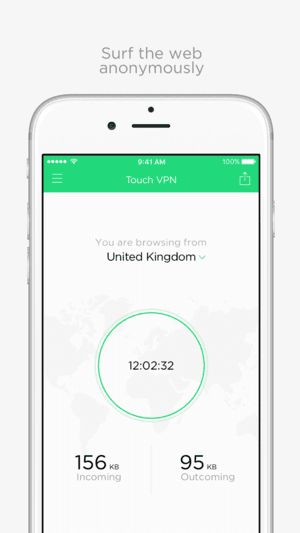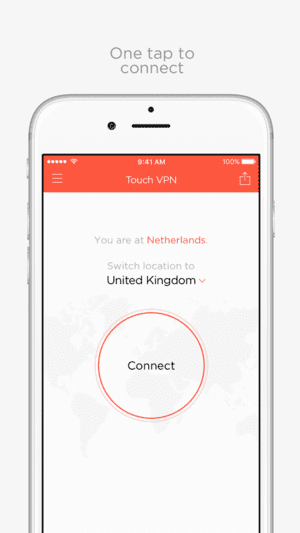 SuperVPN
SuperVPN is a free VPN client. Just one touch to connect and you get unlimited bandwidth! The application will protect your personal data by blocking the tracking of your devices by third parties. You will be able to unblock geographically restricted sites without registration and special settings.
Just tap on the button "Connect" and you will automatically change your location to one of the specified regions. If you want a server in a particular country, then this is possible. Just one click and connect to the VPN, no root access is required.
You can activate the VPN without the need for superuser permissions, it's something that is really unusual for applications of this kind.
The connection speed through this VPN remains high enough, so you do not even notice a big difference. But at the same time, you can get access to the resources and services banned in your region, and also not to worry that your personal data can be intercepted by intruders.
The program encrypts traffic, connects to top servers, and ensures complete connection security. The downloaded version works for 20 days, after this period, the utility can be used 60 minutes a day. After the end of the session, just turn it on again and work in a new session.
The main advantages:
Convenient controls;
Support WiFi, LTE, and 3G networks;
Integration in the notification panel;
Low system requirements;
Provides anonymous Internet surfing;
The work of the program in automatic mode;
No restrictions when visiting sites.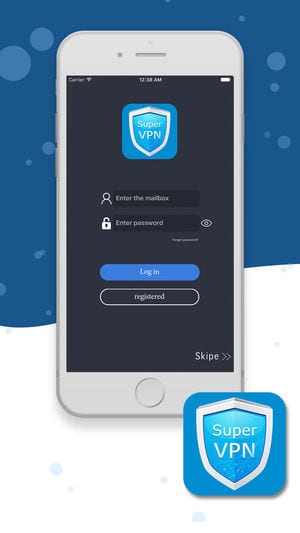 You may also like: 11 Best Wifi signal strength apps for Android & iOS
OpenVPN Connect
OpenVPN Connect is a full-featured VPN client. The application is not inferior to the full-scale version of the program. The tool allows you to manage virtual private networks and Android-devices. Simply transfer the configuration file using an external memory card, a link in the browser, or an access server.
A special feature of the program is the control over the charge of the battery. The utility turns the phone into a low power consumption mode each time the display is turned off or there are problems with the connection. Additional features include the use of the PolarSSL library, support for the IPV6 protocol, and compatibility with the Android Keychain.
Client functions and features of work:
Anonymous on the Internet, the ability to change or hide your IP address
Protecting your own passwords in public places using a Wi-Fi connection
Secure connection
Access to closed resources and sites blocked in your region
A simple and fast process for changing VPNs
Also, we want to note that the application doesn't require you to root. There are several paid solutions in the form of special services, but there is also a more economical option. In order to start the work of the tool, you need to make some simple manipulations.
Go to the OpenVPN menu and import a file with the resolution .ovpn. Now the mobile program will be able to create a new profile that will help you connect to the changed VPN. You just need to press the Connect button and go to the previously restricted page.
OpenVPN Connect is a very useful tool for all OpenVPN users who want to always have a mobile version of the application with them.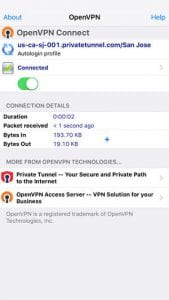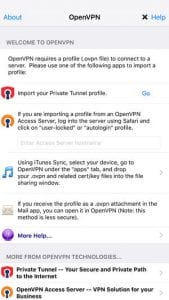 hide.me VPN
hide.me VPN is a client of the popular VPN service, which makes it possible to use a fast virtual network for free.
However, the service works according to the subscription model, so users who do not subscribe are subject to strict restrictions on the amount of traffic consumed, and the list of available countries is greatly reduced. With a subscription, you can connect to servers in more than fifty countries and "surf" without any restrictions.
The process of a connection to a virtual network is as simple as possible. To become anonymous and secure on the network, just move the switch on the main screen to the "Connect" position.
Restarting the browser and other programs working with the network is not required. Next to the switch, you will find the server country selection menu. Countries not available in your tariff plan are highlighted in gray.
If you do not care about the server's location, you can use the "Auto" mode. In this case, hide.me VPN will automatically select the appropriate network based on speed and stability reasons. In the settings section, you can enable the option to automatically connect to the server each time you start.
This will help not to forget to become anonymous on the network and not to show your real IP. For the same purposes, the hide.me VPN provides an auto-shutdown feature that works every time the client "doubts" the user's security. Also, it blocks all outgoing traffic when connections are disconnected.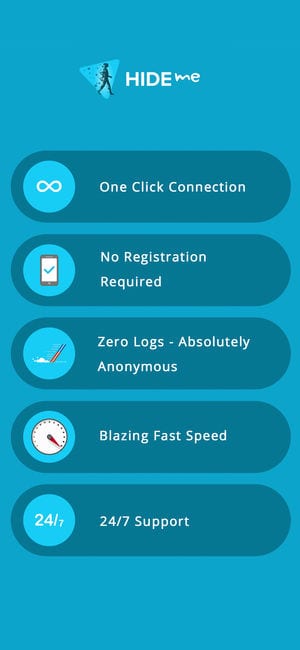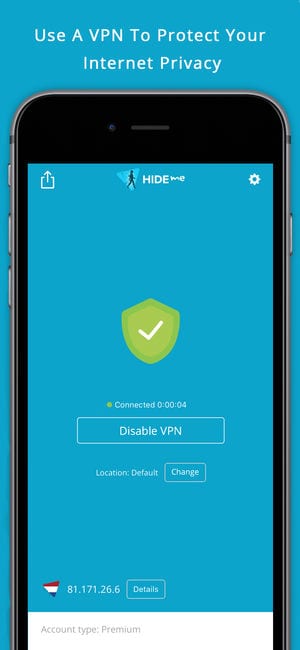 Windscribe VPN
Windscribe VPN is a lightweight application that allows you to absolutely anonymously visit pages on the Internet without the risk of tracking ad units. Protection is provided by using an encrypted tunnel.
The application comes with a convenient and modern interface, which is distinguished by a thoughtful structure and intuition. To start the work it is enough to select the desired server, and Windscribe VPN will automatically create an encrypted connection that will ensure anonymity and confidentiality during surfing.
The application has a built-in firewall function that allows you to disconnect all connections that are not installed through the VPN. Thus, Windscribe VPN provides an additional level of protection, preventing the leakage of your real IP address. The feature will be very useful when you restart your device or when a Wi-Fi connection suddenly fails.
The main advantage of this service is 10 GB of free traffic per month and the ability to access the Internet through the servers of eight countries.
No personal data is required for registration, the service requests only the login and password. If desired, you can specify your email to access your account if you lose your password. As a cherry on the cake in Windscribe, there is a built-in ad blocker and a firewall. The free version allows you to use the service only on one device.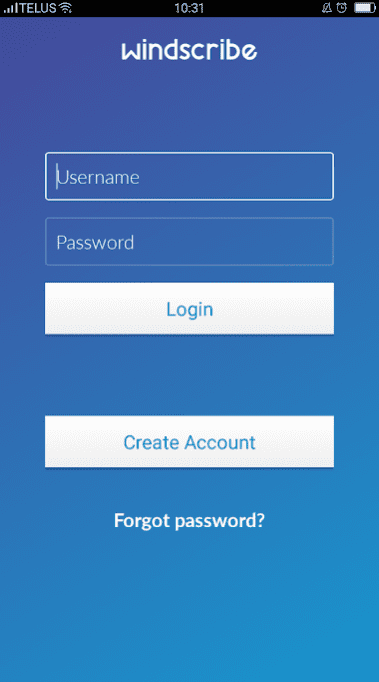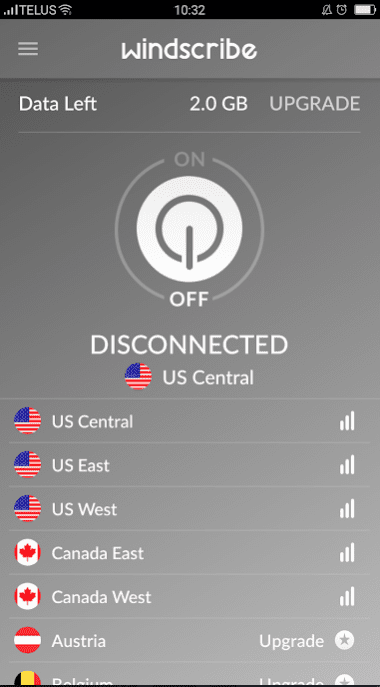 Hola Privacy VPN App & Browser
Hola Privacy VPN App  & Browser is a popular solution that opens blocked sites, allows you to communicate anonymously in browsers, and provides unlimited VPN. At the same time, the app works by exchanging the free resources of its users for the benefit of all. Also, we are promised some kind of innovative p2p-network, acceleration of surfing by choosing the nearest fast sources.
Main functions:
Simple direct access to websites that have been blocked or censored;
Unlocking applications and websites from around the world;
100% free of charge;
Easy country switching;
Accelerate the loading of web pages.
You can also create a favorite list, activate Unblocker. By the way, a link to an interesting foreign website can be easily shared with a friend in all ways available to you. You can easily disable/enable the definition of your location.
You can set a password, clear the cache, history, and cookies. In this case, you can turn off images, pop-up windows, select the font size. In general, the full settings that are inherent in any self-respecting browser. Hola definitely deserves attention, since it is not just a VPN client, but a whole surfing engine on the Web.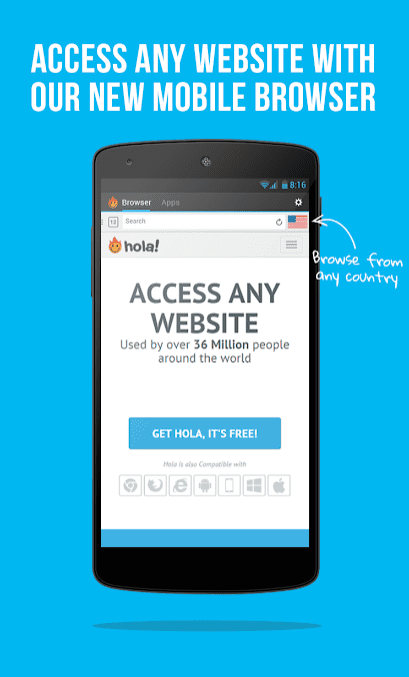 Psiphon Pro
Psiphon Pro – get unprecedented access to your favorite news channels, broadcasts, and social media platforms! The application will protect the connection by creating a private tunnel between the device and the Internet. This is the best VPN tool for accessing interesting channels on the network.
A special feature of the program is the connection to a global network consisting of thousands of servers. Registration in the program is not required, just download it and connect for free.
The utility offers an unlimited connection through the global network Psiphon. Look at the statistics, select the applications that need to be excluded from the VPN tunnel, use open source code that is trustworthy. To delete ads, you must pay an annual subscription fee.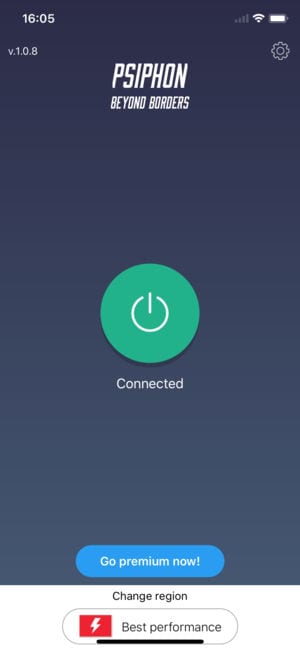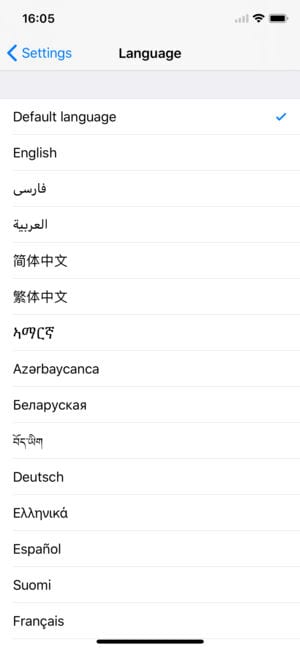 VPN Proxy by Seed4.Me
Another decent VPN app that will give you a chance to browse the Internet on your iPhone privately and securely. Among the advantages of this app, its interface can be highlighted, since it is easy in usage and user-friendly in general.
This VPS also works pretty fast. By default, it connects you through whatever location it deems best for higher speeds, and stability. There is the whole list of locations that you can connect to and you can choose the one you like more. The only disadvantage is that you can use this app for free only for 1 week, and then you will have to pay around $11 per month.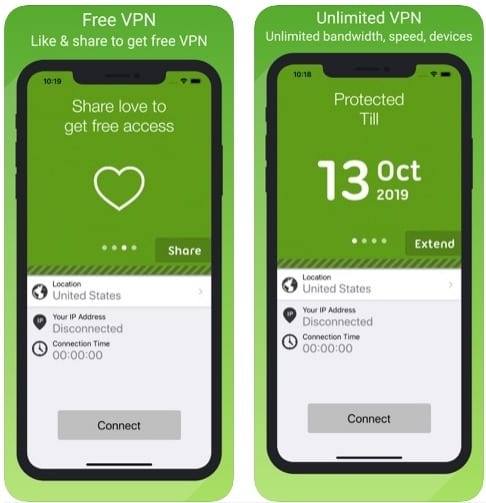 VPN in Touch
A very convenient and effective VPN app with alternative interface design. The reason why this design is worth to be called "alternative" since here you can see the graph of the process of the data encryption and the speed graph of the connection to the world web.
Another extremely convenient feature here is that it allows you to customize all the VPN preferences in a separate window – you can choose if you want to connect to unknown WiFi networks, save your data or not, and so on.
What is more, there is such a function as "VPN on demand" that switches off the VPN automatically when you don't use your phone and switches it up as soon as you grab your gadget. It helps to save the battery charge of your device.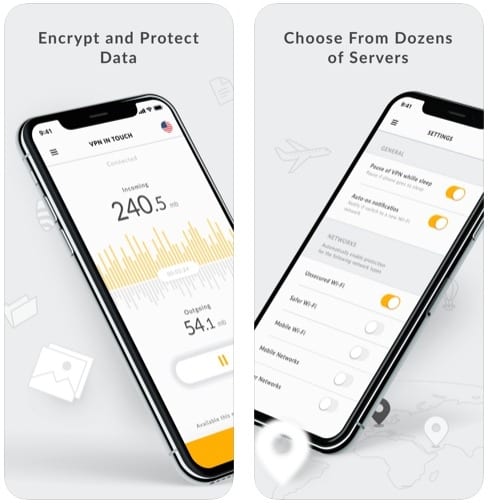 HotspotShield VPN
One of the most popular VPN apps that have been downloaded by more than 700 million users. It has quite a high ranking on the App Store. When you just launch HotspotShield VPN it might suggest you create an account, but you can always proceed without it.
Moreover, it is often a case that VPN apps tend to work slowly or they slow down the work of other apps. It won't be the case with HotspotShield VPN sine it provides a secure and swift connection with the support of more than 70 locations worldwide.
It includes the robot she'd and spam call blocker to prevent you from different frauds and intruders trying to steal your data. Plus, there is a password manager, that will take control on all your password savings (if you allow it) preventing the stealing of your passwords.
With HotspotShield you can get the VPN with over 30 patents that optimize your server connection for faster speeds and stronger security. In general, this is a great VPN app that you won't regret using.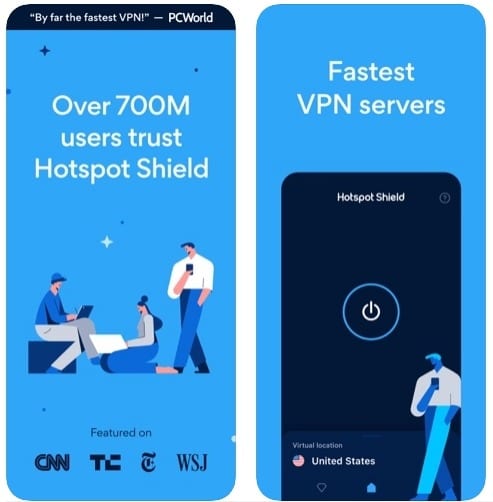 You may also like: 15 Free wifi texting apps for Android & iOS
VPN by SurfEasy
There are many intruders on the Internet nowadays who want to steal your data for different reasons. And actually, in general, today remaining anonymous on the world wide web is getting almost impossible. It seems like each organization wants to get your personal data in order take advantage of you.
Moreover, there are just some websites visiting which you would like to remain anonymous. Especially when you are going to download media files the anonymity is crucial in order to avoid the fee. Here the VPN got your back. SurfEasy provides a super cool VPN app with the innovative method of coding so you'd be able to surf the internet completely anonymously.
It also includes the tracker blocker to prevent all the attempts to follow your trace on the internet by the 3rd parties. Even when you will be connecting to the WiFi, SurfEasy will help you to remain anonymous, just don't forget to activate the app.
Plus, there is an AES-256 adds bank-grade encryption to help ensure the information you send and receive is secure and private.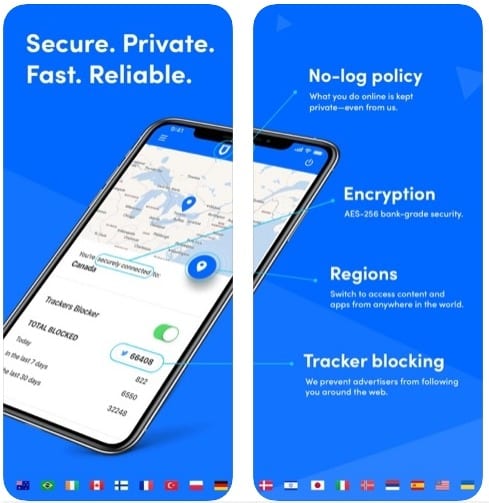 Now, you've learned about the benefits offered by VPN services and tried to work with one or more of the services listed above, it's probably time to secure your protection on the Internet without compromise.