World Wrestling Entertainment is an exciting show to watch that gathers millions of viewers around the world. However, since it's not as widespread as football or tennis it might be tricky to find the channel where you can watch it live. In the article down below we collected the free WWE streaming apps.
And following our mention of other kinds of sports, you can also check out the article about the best sports streaming apps.
FOX Sports: Watch Live
We are kicking off this list with one of the classic sports streaming apps. To be honest, we didn't expect that here you can find streaming of WWE as well.
But what you need to do is to go to the search bar and type in "wrestling" and the app will show you all the upcoming streams – you won't find it the other way because there are no announcements about it on the main page.
You will find the schedule for all the upcoming tournaments. Moreover, you can see the stats for the latest tournaments and recordings of some of them. After a while of you watching the same kind of sports streaming over and over again FOX Sports will start providing personal recommendations for you.
You can also find interesting articles about your favorite sportsmen in this app. And as a summary, we want to tell you that you will find WWE streamings here, but don't expect many of those. However, FOX Sports is one of few apps which actually provide this feature.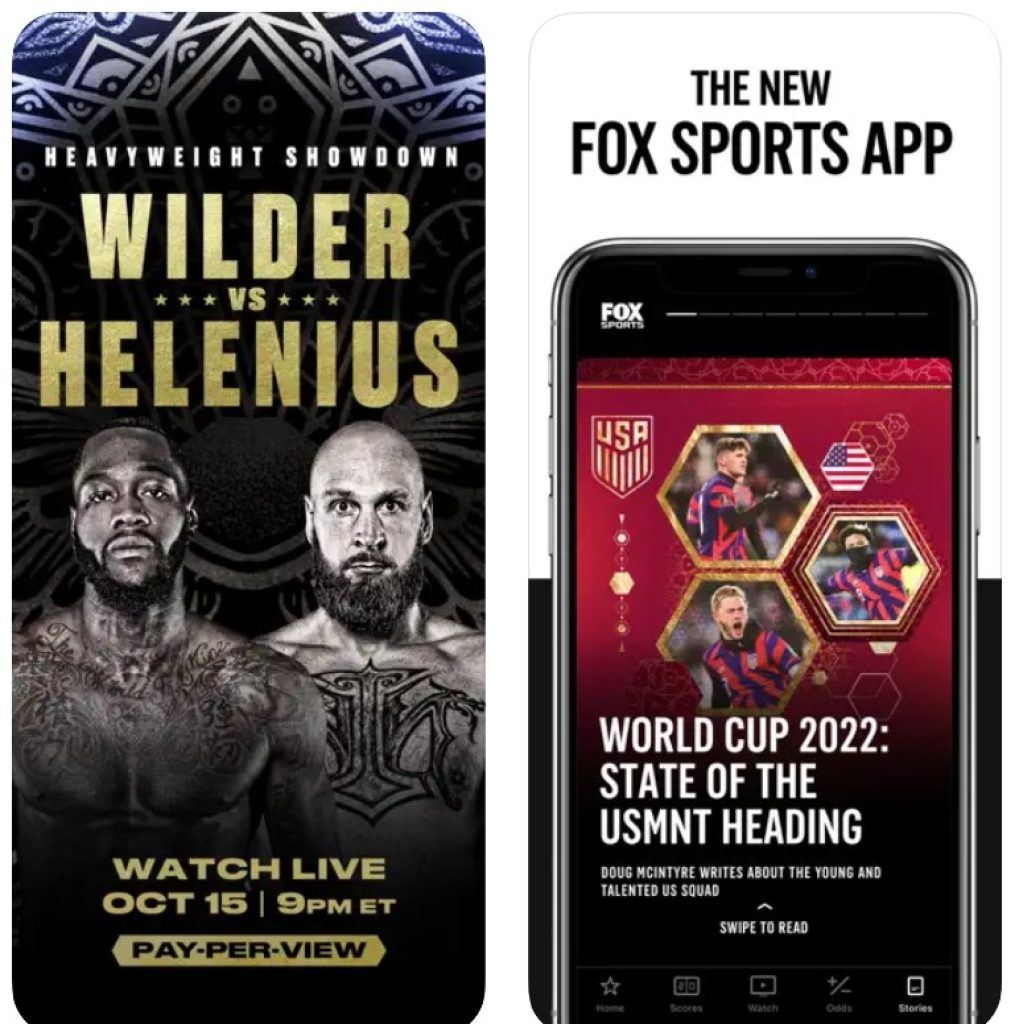 You may also like: 9 Best Sports Psychology Apps (Android & iOS)
Pro Wrestling TV
If you don't want to install another general sports streaming app, we found Pro Wrestling TV which is about wrestling exclusively. However, here you will find more general information about wrestling than live streaming.
There are documentaries, articles, and movies about this kind of sport that you can explore. Apart from that, you will find tons of content from the most famous wrestlers. Subscribe to their channels so you don't miss anything.
The only thing is that the user interface's design is not quite convenient. Everything looks like it's gathered in one place instead of being proportionally sorted into categories.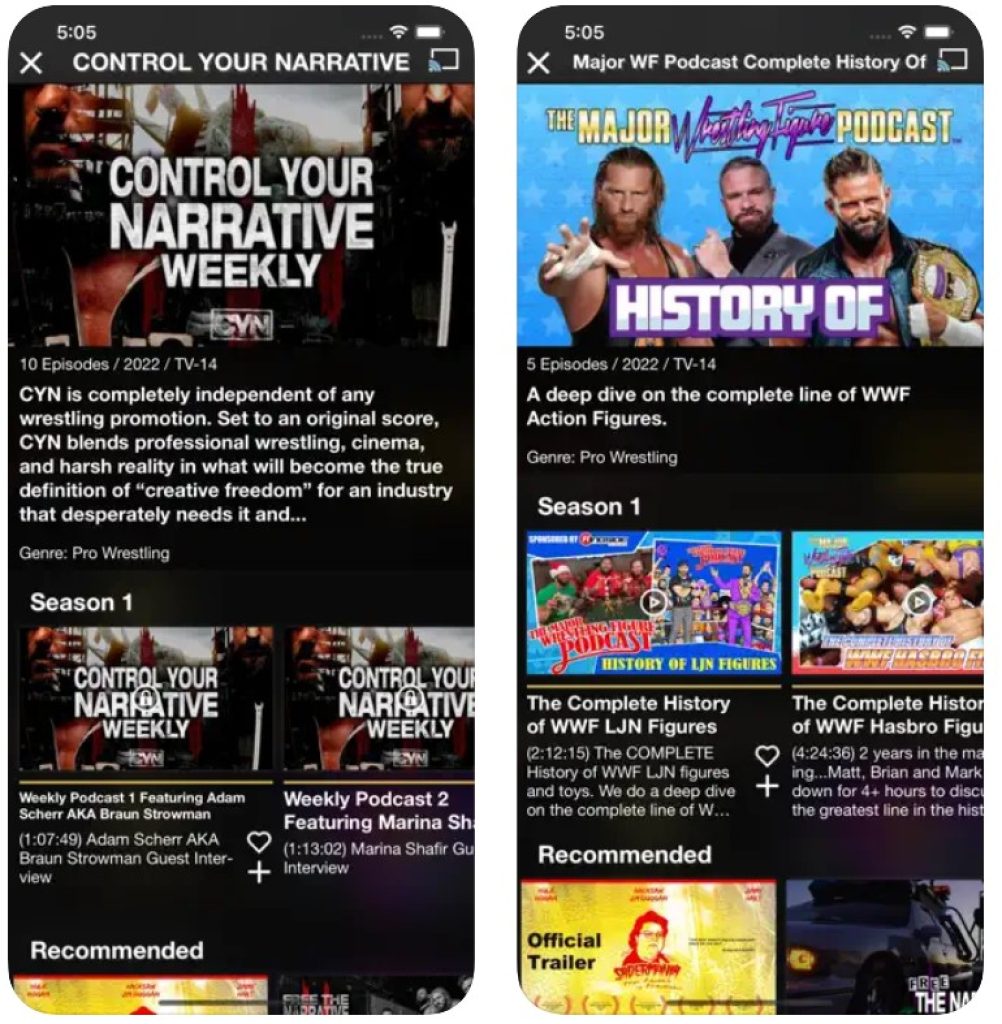 You may also like: 11 Best Sports Betting Apps for Android & iOS
YouTube TV: Live TV & more
A less famous app YouTube TV can also be a suitable streaming app for watching wrestling. Overall, it includes more than 85 channels where you will find sports channels as well – there you can find wrestling. Such channels as RedZone from NFL Network, beIN Sports, GolTV, Stadium, and FOX Soccer Plus are included.
However, don't expect much of this type of content there. Moreover, not all channels are free here. However, you can synchronize this app with the smart TV in case you already have a YouTube subscription.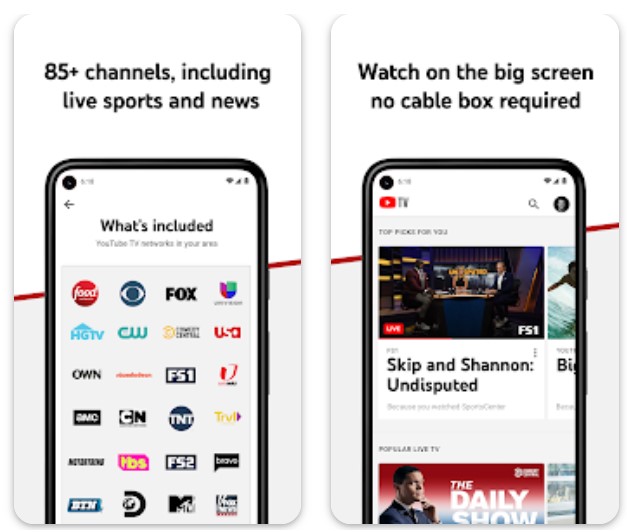 IWTV.live
Another more or less wrestling streaming app for the fans of this sport. One of the advantages of IWTV.live is that it has a news feed where all the most important events from the wrestling world are displayed. Moreover, you can always switch to watching live streams in the menu on the left side of the screen.
Add interesting videos to your watchlist, read articles, and talk with other fans in the comments – in other words, this is a cool app for Android that unites wrestling fans.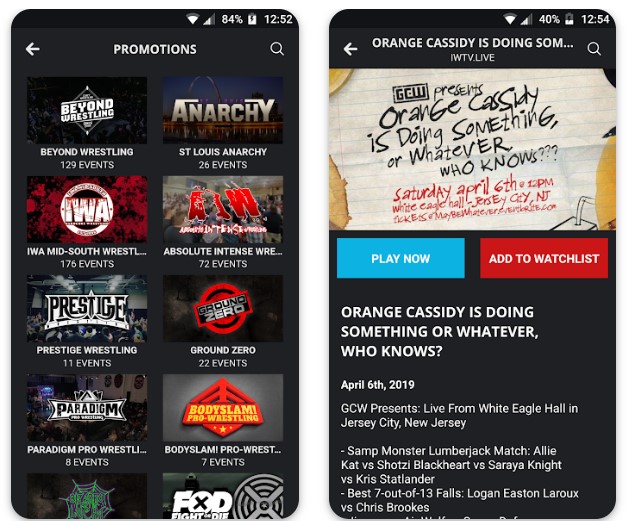 You may also like: 9 Best Apps to Watch Sports Highlights (Android & iOS)
Wrestling TV Channel
Here you can find the wrestling matches in recordings. The advantage of the Wrestling TV Channel is that it has a wide library of all famous wrestling matches that have been taking place since the 1970s. The app itself is quite obsolete and the interface design is not convenient at all, but for all wrestling fans, this might be an interesting app.