Do you love music? Do you want to find a perfect music messenger? We will help you. There were developed many apps for this. You can find tons of songs. Then share them with your friends. They will like the attention of you. You can be in touch with your friends. Send them their favorite songs.
Listen to your favorite music for free using these apps.
You can chat with professional musicians. They will share the experience with you. You may record new songs. If you just like to listen to songs, create playlists. You can send them to your friends. You can even start a music career in these apps. There is a list of the best music messenger apps. Try them all you choose only one.
Music Messenger
Do you like to listen to music? Sometimes you want to share music with your friends. How to send a song to a friend? This app is designed specifically for this. You can create a playlist and send it to your family. Create thousands of playlists. This is a great way to keep in touch with friends. The app works fast. Messages come instantly.
This is a great music player. Look for the most popular hits. Add them to your songs. Share them with your friends. This is the easiest way to stay connected. You can find any songs in the world. Organize your music library. You can send the song as a message! You can also send music videos. Show your friends the power of music.
You can find any song on this app. It is easy to share it with friends. The system of sending songs is fast. You don't need to wait a long time. Songs are sent instantly. Enjoy music and let your friends enjoy it. The design of the app is nice. Try this app and you won't be upset.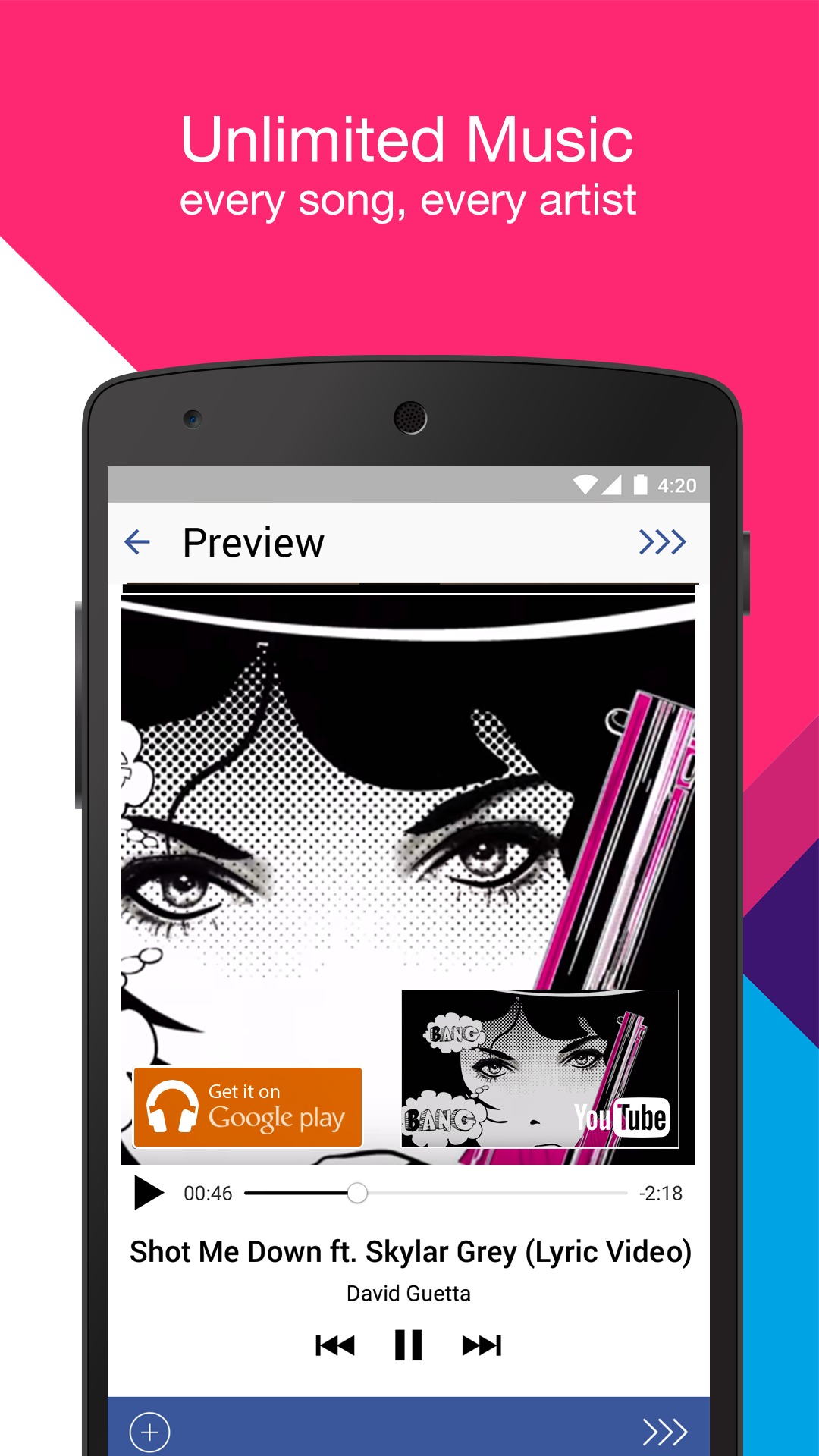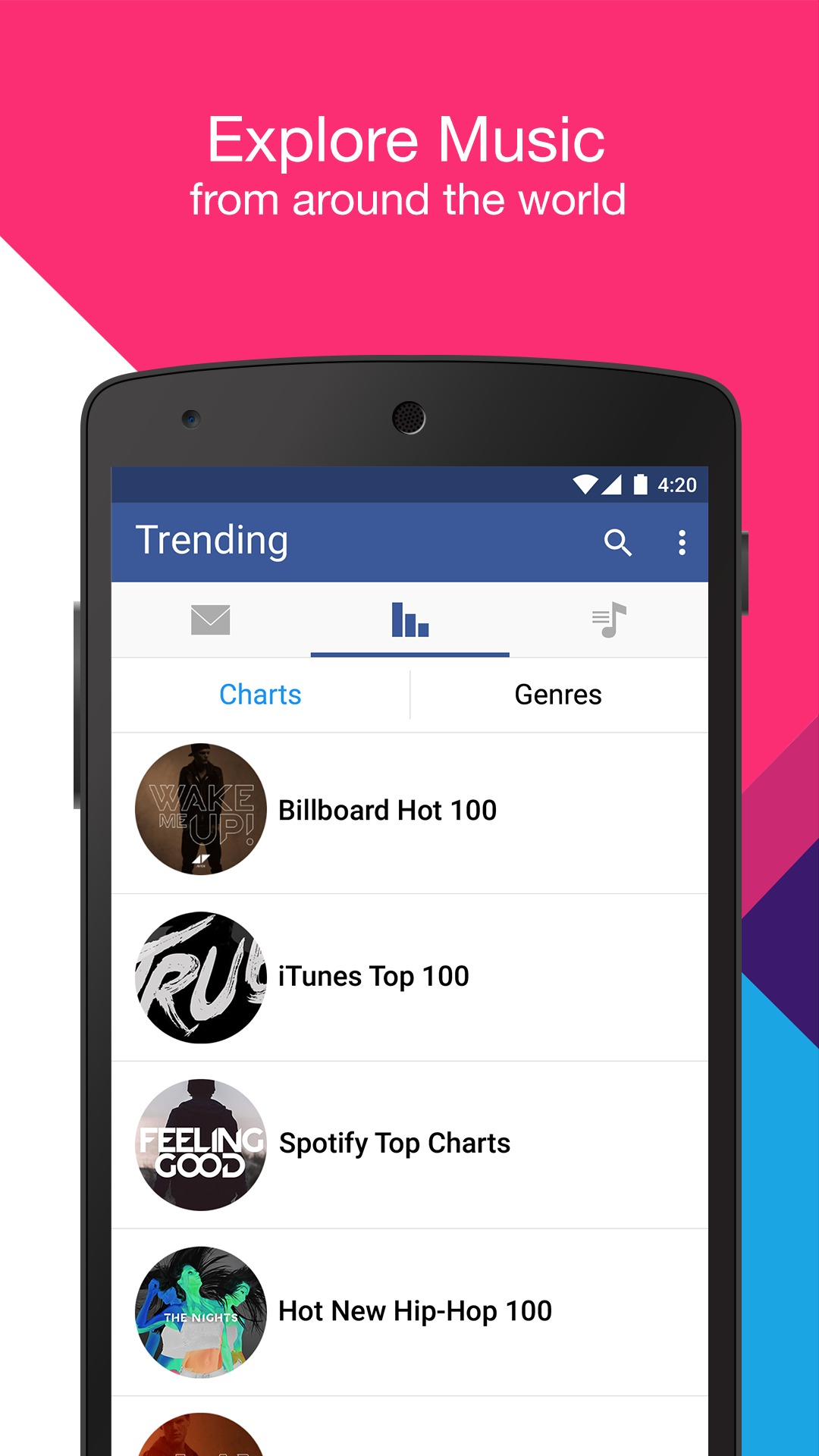 You may also like: 21 Best Offline Music Apps for Android & iOS
Messenger – Text and Video Chat for Free
Are you moving to another city? Do you want to stay in touch with your friends and family? This messenger will help you. This is a great way to communicate with anyone.
Send your favorite songs to friends. They will listen to them. They will remember happy memories of you. The app has a lot of features. You can turn the app into a dark mode at night. It helps your eyes.
You don't need to use your phone number. The app works without it. You can create a group chat and share songs with all your friends. Send funny stickers.
You can choose the sound of the message notification. It's fun. You can send photos and music videos to friends. Remember your favorite singers. It is good to be in touch with all your friends.
You can be entertained in a video chat with friends. Share stories with the world. You can add a song to the story. Your friends will listen to them and look at you. You can even send money in that app. The app has been downloaded 1 billion times. Try this app. Share with all your favorite songs.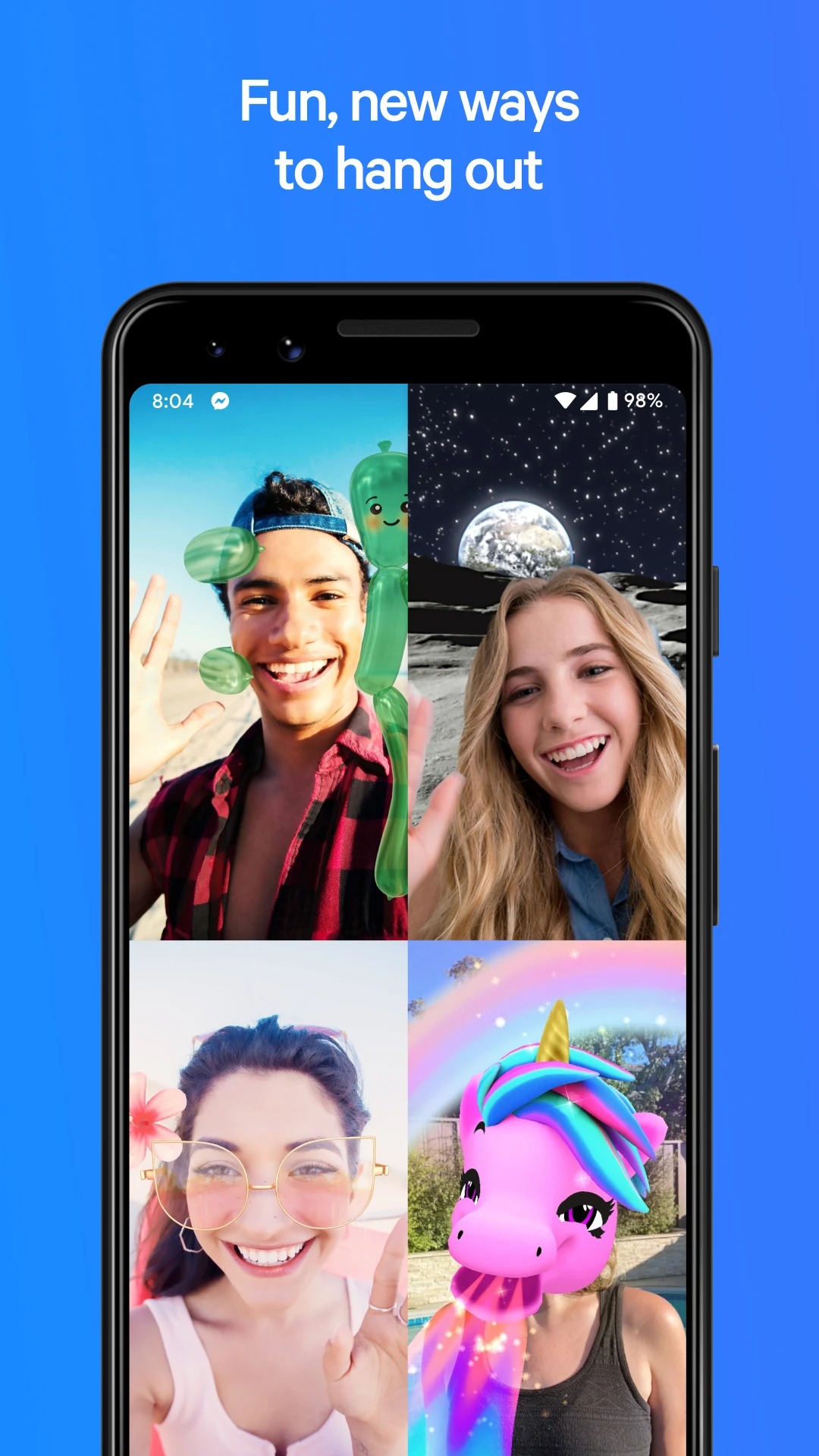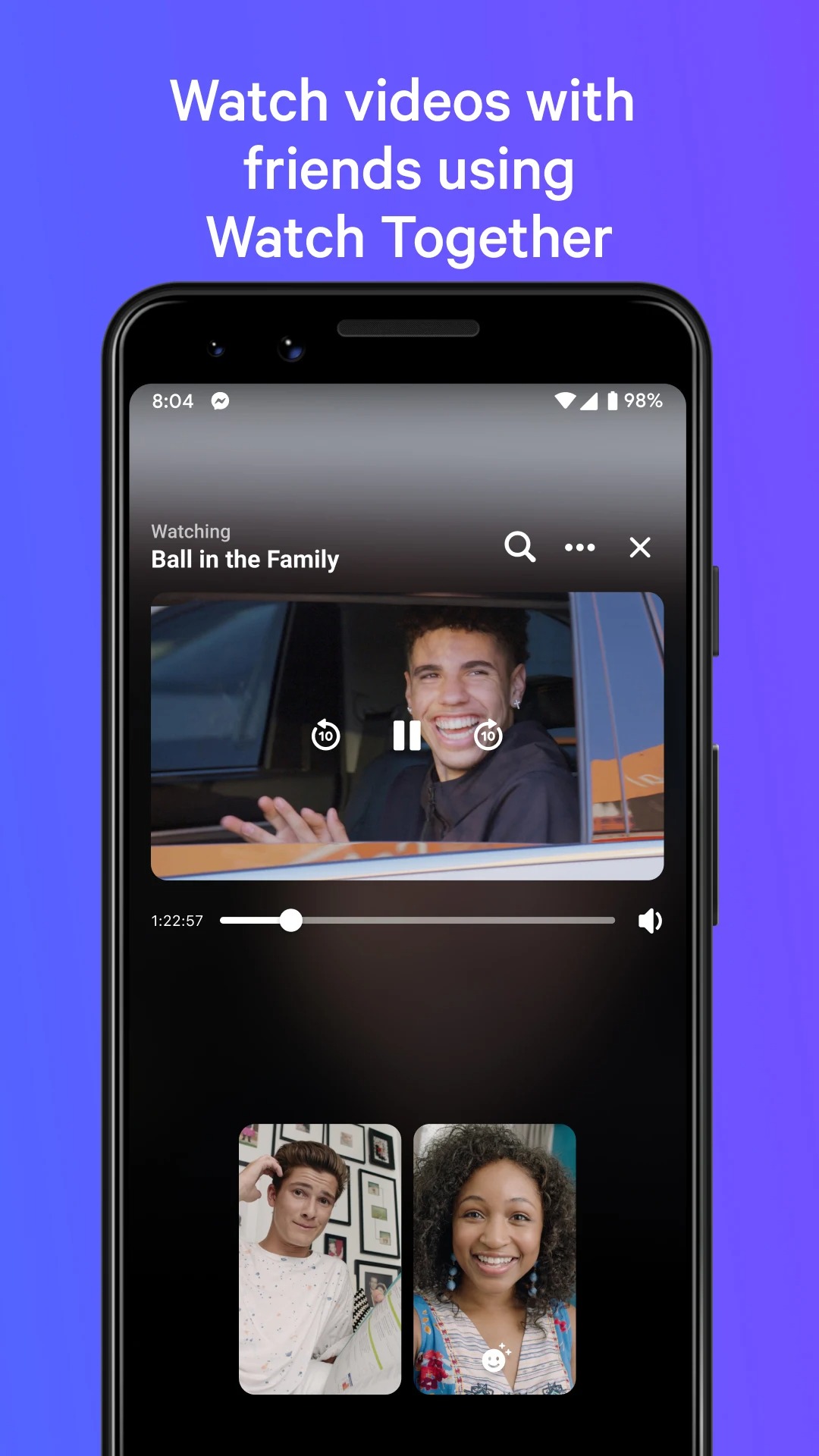 Area – Messenger for Musicians
The Area app combines the functions of a messenger and electronic storage for musicians. This app is designed to facilitate communication between members of a music group. Even if you are thousands of miles away, you can have a productive dialog about your work.
All audio recordings, files with important information, and notifications are collected in a safe place. Optimize your work and communication to stay on top of what's going on and stay on the line. New messages are instantly displayed in chat. The sender will know which recipients have already received the message.
The Area app makes it easy to discuss a music file. All comments are collected in one place and you can read them as they appear in the chat. The number of uploaded files is not limited. The app allows you to produce the uploaded files in player format, without stopping and interruptions even in the background.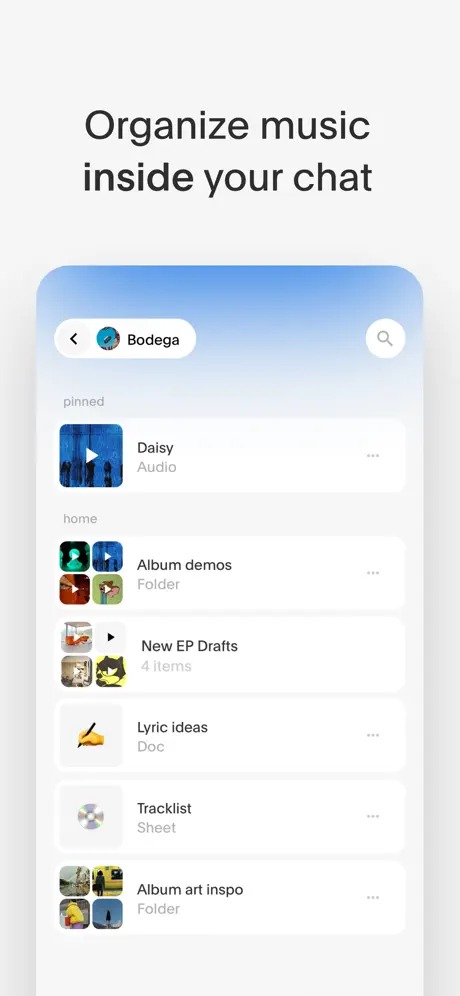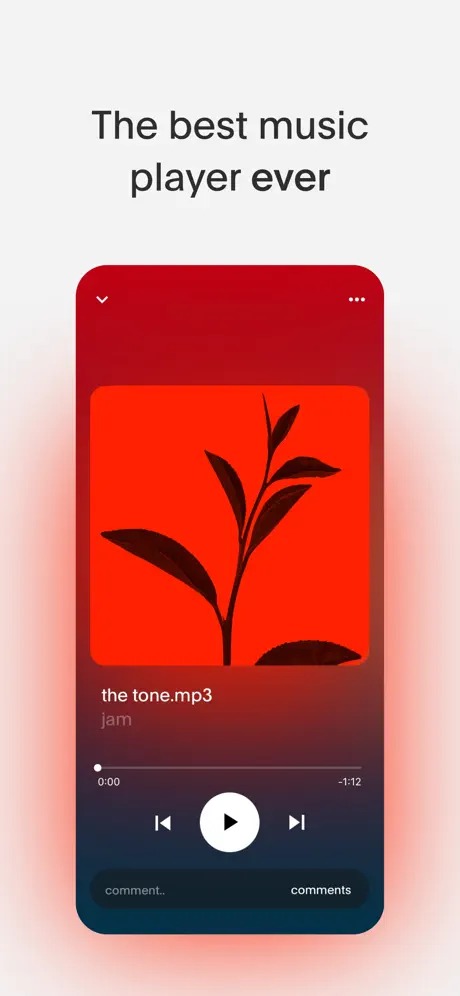 You may also like: 7 Free apps like Spotify (Android & iOS)
VK
No matter if you heard of VK before or not, it is probably not going to be your first choice for music messenger at least because you will need your friends to also install this app in order to send songs in private messages to each other. However, if you create your account on VK and get some friends there, it can be one of the most comfortable apps to use for that purpose!
VK was originally the Russian social network that was supposed to be the prototype of Facebook, however, later it developed into an authentic social network, where you can listen to the music and watch videos. All the music that you will find here is absolutely legal.
All the most popular artists and bands are presented here. You can pin in private messages up to 10 songs. The platform itself is presented in almost all world languages. The only aspect, if you want to have a chance to listen to the music on VK offline, you will need to get the BOOM app, and that one is in Russian only.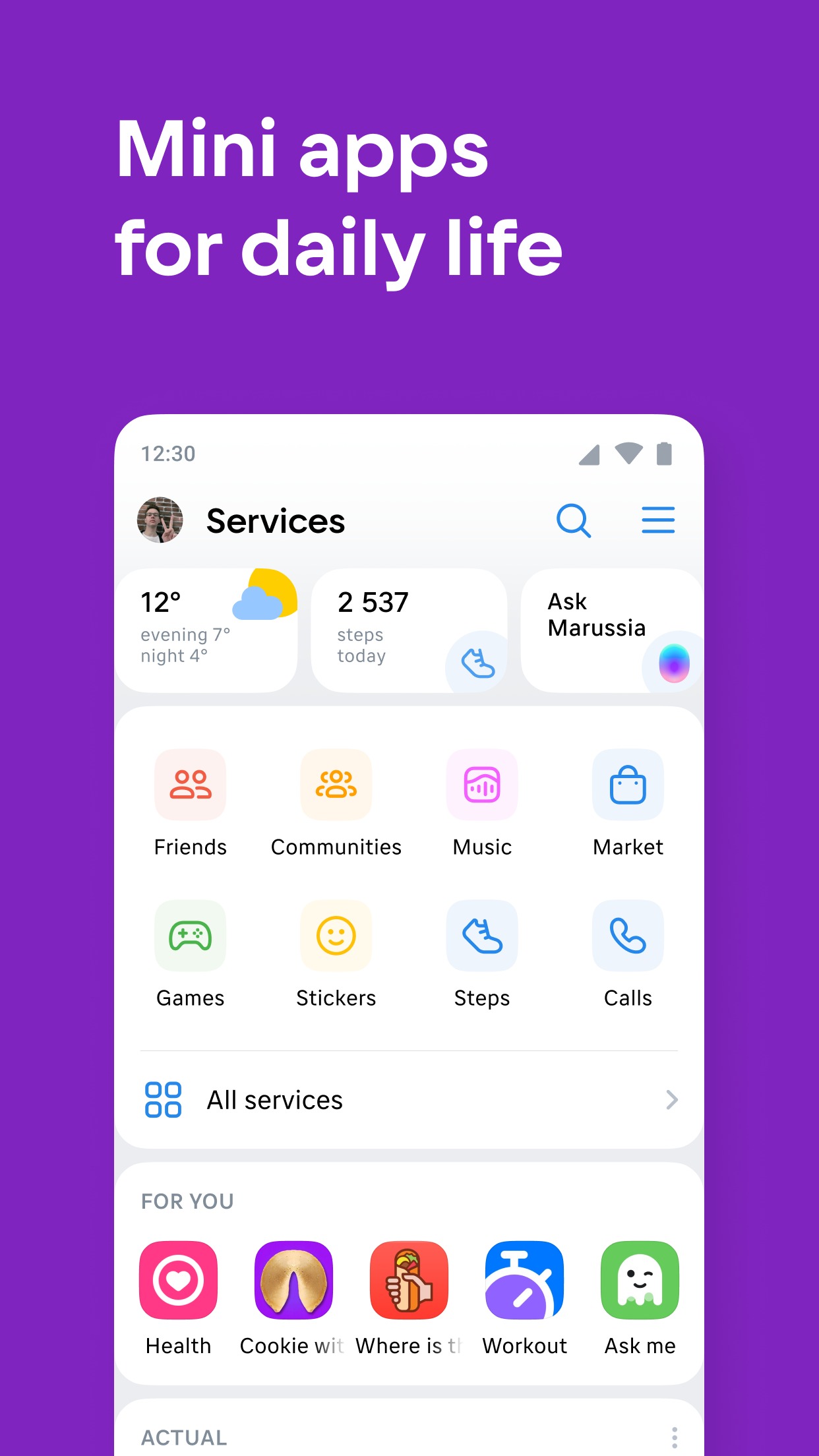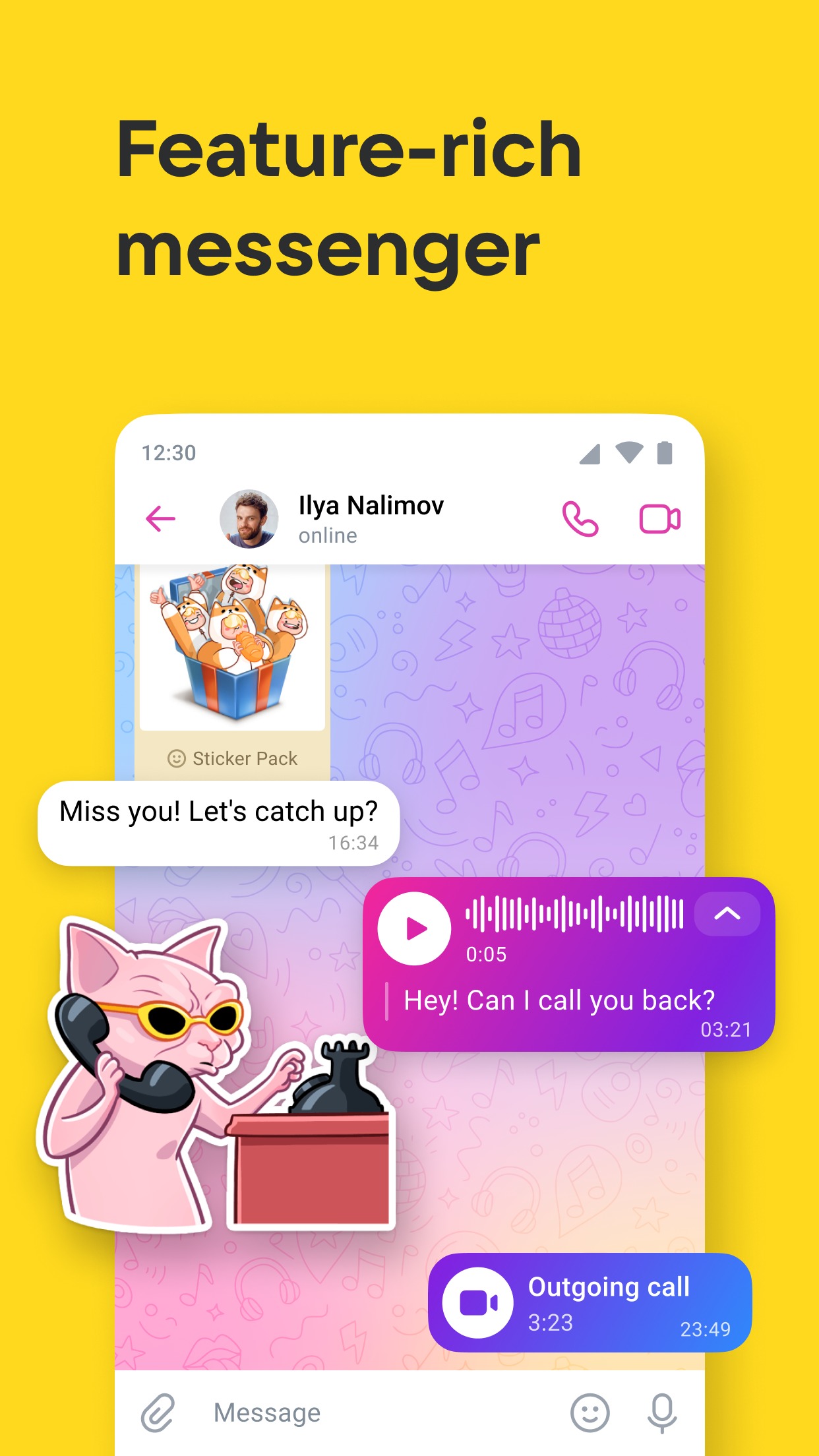 Vampr
This is great when people stay in touch. You can also stay in touch with your friends. Download this app. You can share thousands of tracks with the world. You can get acquainted with the most famous musicians. Try to work with them. Find your favorite songs. The app has songs of any genre and artists. You can send your friends the most popular songs.
Find new friends. Read the interests of people in their profile. You will meet the most interesting musicians. The more friends, the more interesting. Start a new collaboration. Don't be afraid that someone will hack you. All chat rooms are protected. A special level of protection stores all messages. You can plan your new album. Find partners.
The app has been used by more than 100 thousand people all over the world. It is a friendly community for musicians. The design of the app is excellent. It will inspire you.
You can write thousands of new songs. Chat with professionals. They share experiences with you. Don't be afraid to ask questions. Try this app and you will become a popular singer!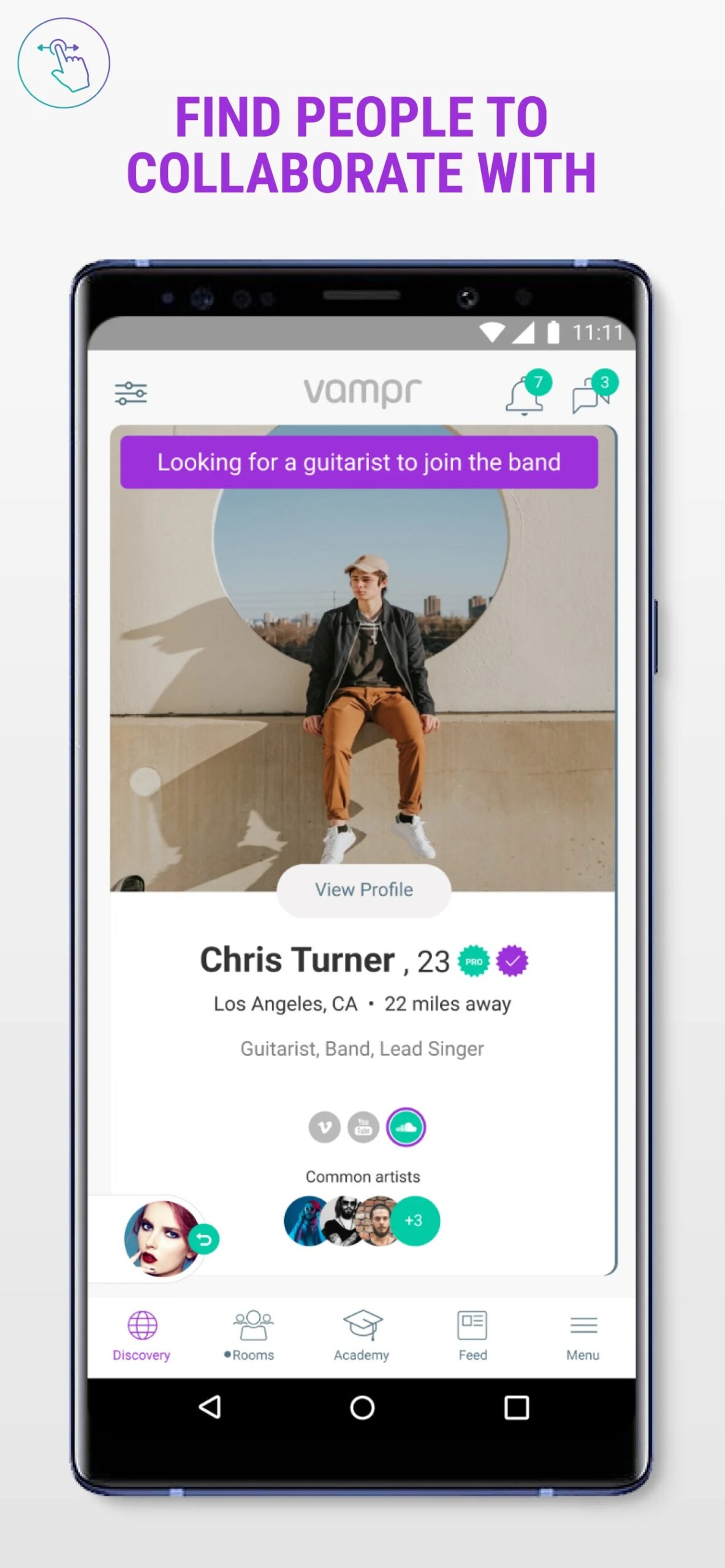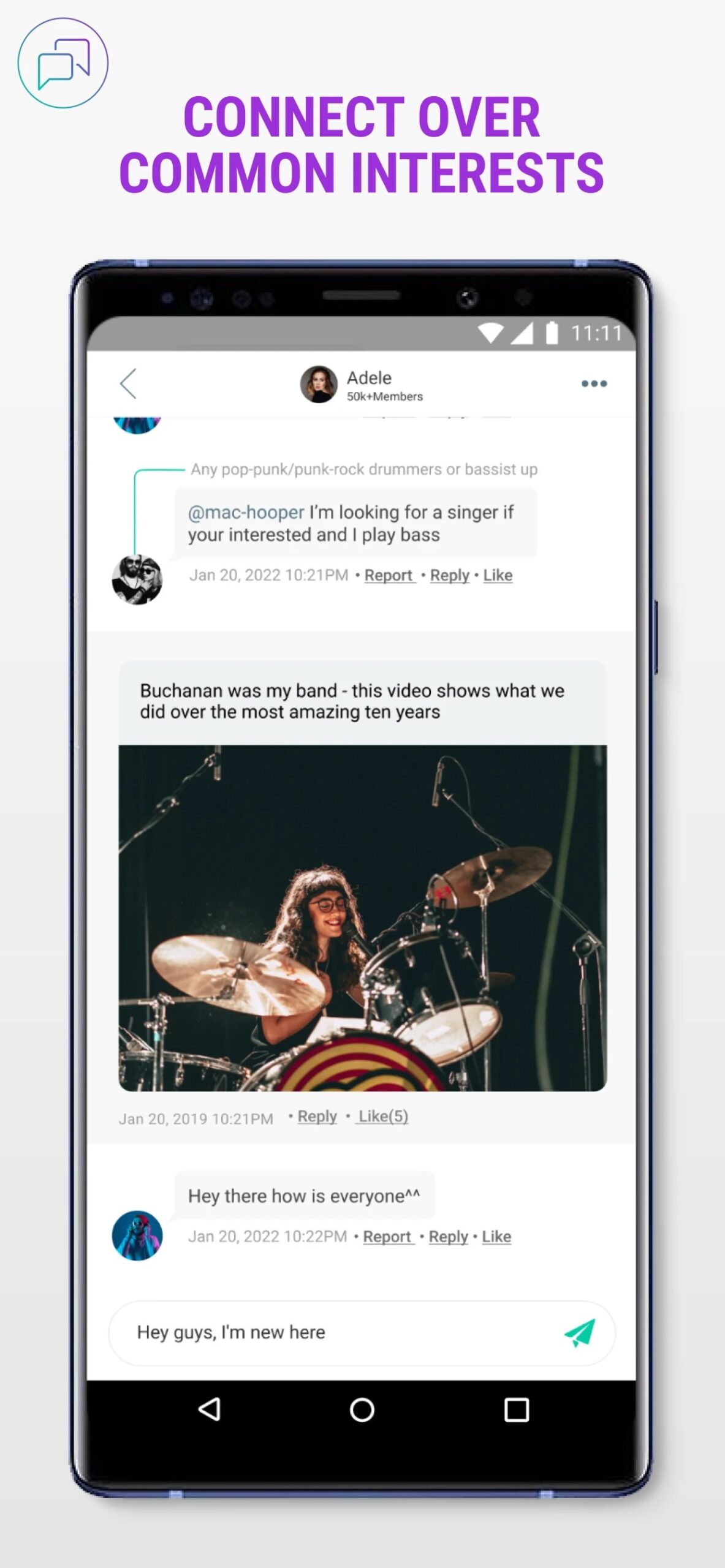 You may also like: 7 Best Trending music apps for Android & iOS
Signal Private Messenger
The Signal messenger has already gained popularity with more than 100 million users from hundreds of countries. This messenger provides a comfortable and safe place to communicate. Each message goes through encryption, so it is available only to you and your addressee.
Here you can keep secret correspondence, exchange, and store music files. Combine multiple files into a group. Send and receive voice messages. Create private chats with up to 1000 users. Group calls with up to 40 participants are also supported.
You can set access settings yourself. Specify who can send you messages and invite new members to the group. If you want, you can set up automatic deletion of attachments 24 hours after receiving them. Signal does not save data on another server, so no one, including app developers, has access to your data.