Sign language is one of the most common forms of communication on the planet. Knowing a form such as American Sign Language (ASL) is a useful skill, even for those who do not rely on it.
If you have a deaf or hearing impaired family member or friend, learning a few words of sign language can help.
There are many resources for those who want to learn to use this language. But you can also choose from a variety of applications that will help you learn anywhere.
In this article, we've looked at the best sign language apps for Android & iOS, from which you can choose the best for yourself.
These free websites to download subtitles will help you to watch any movie you want.
The ASL App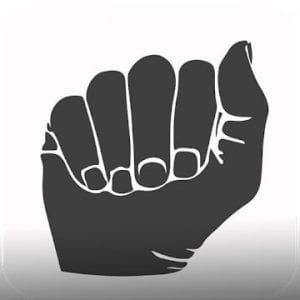 This app with a lot of visual materials (video recordings of words, clips, movies) will help you learn sign language faster and more effectively.
The dictionary function includes the alphabet and words broken down into categories.
For example, emotions, colors, numbers, dating, family, actions, and so on.
Each letter and word is accompanied by a video that will speed up your memorization.
The Articles section is a collection of texts, publications, studies on sign language.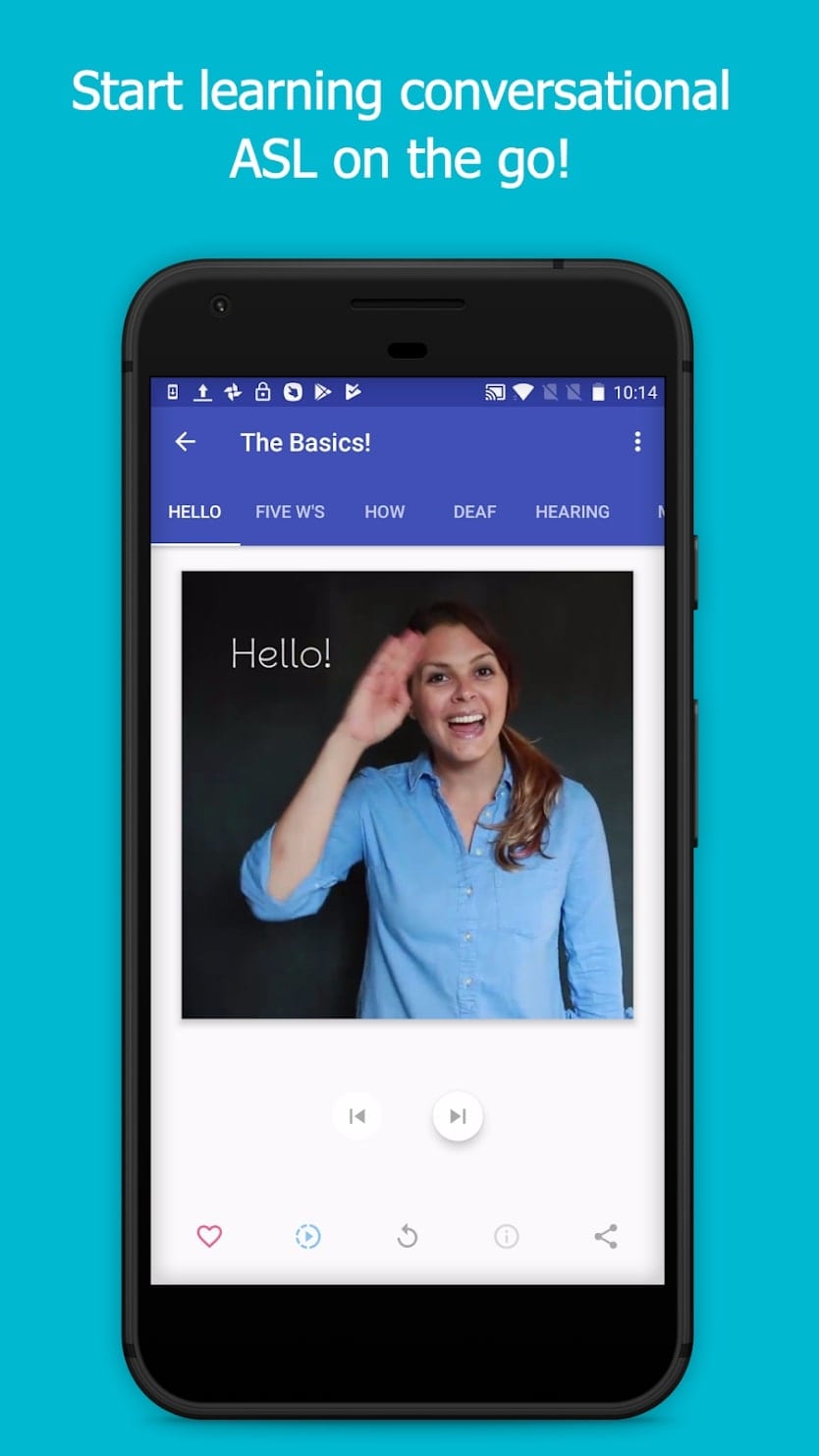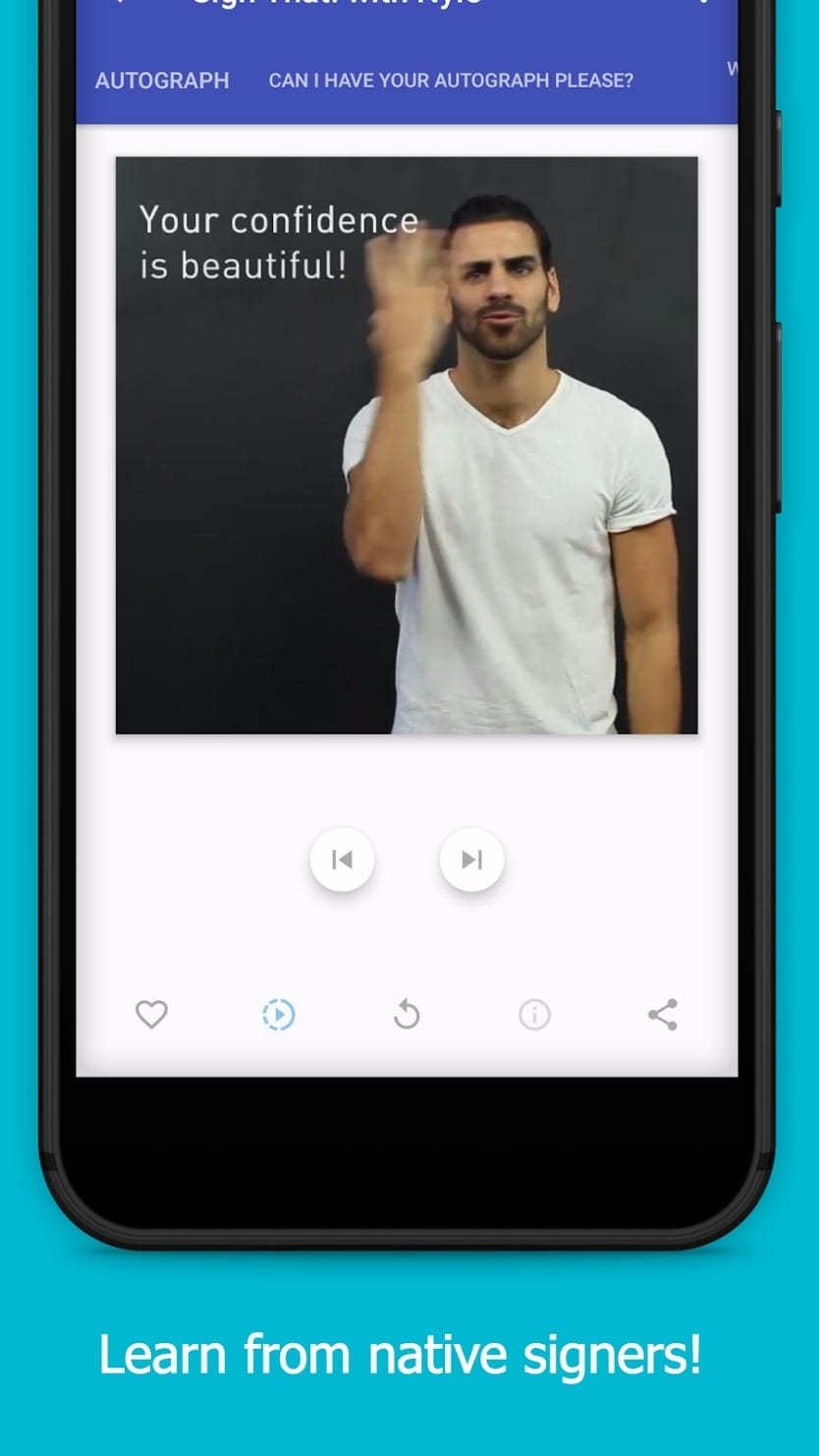 Useful information is constantly updated and will help the user to keep up to date with the latest news. Updates in this section are displayed on the start screen of the application.


You may also like: 7 Legal Subtitles Apps for Android & iOS
Hands On ASL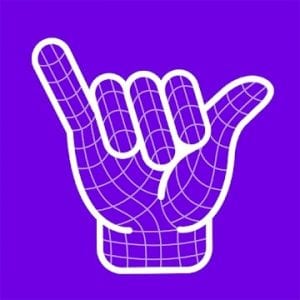 This application stands out because it offers cards and quizzes.
It is the most interactive application of all, with plenty of content.
Most other ASL applications tend to be a list of things without a format for learning them.
At least here you can take tests and then come back and practice the ones you missed or try your hand at cards.
There is the Movies section, which contains links to movies with subtitles and sign language interpretation.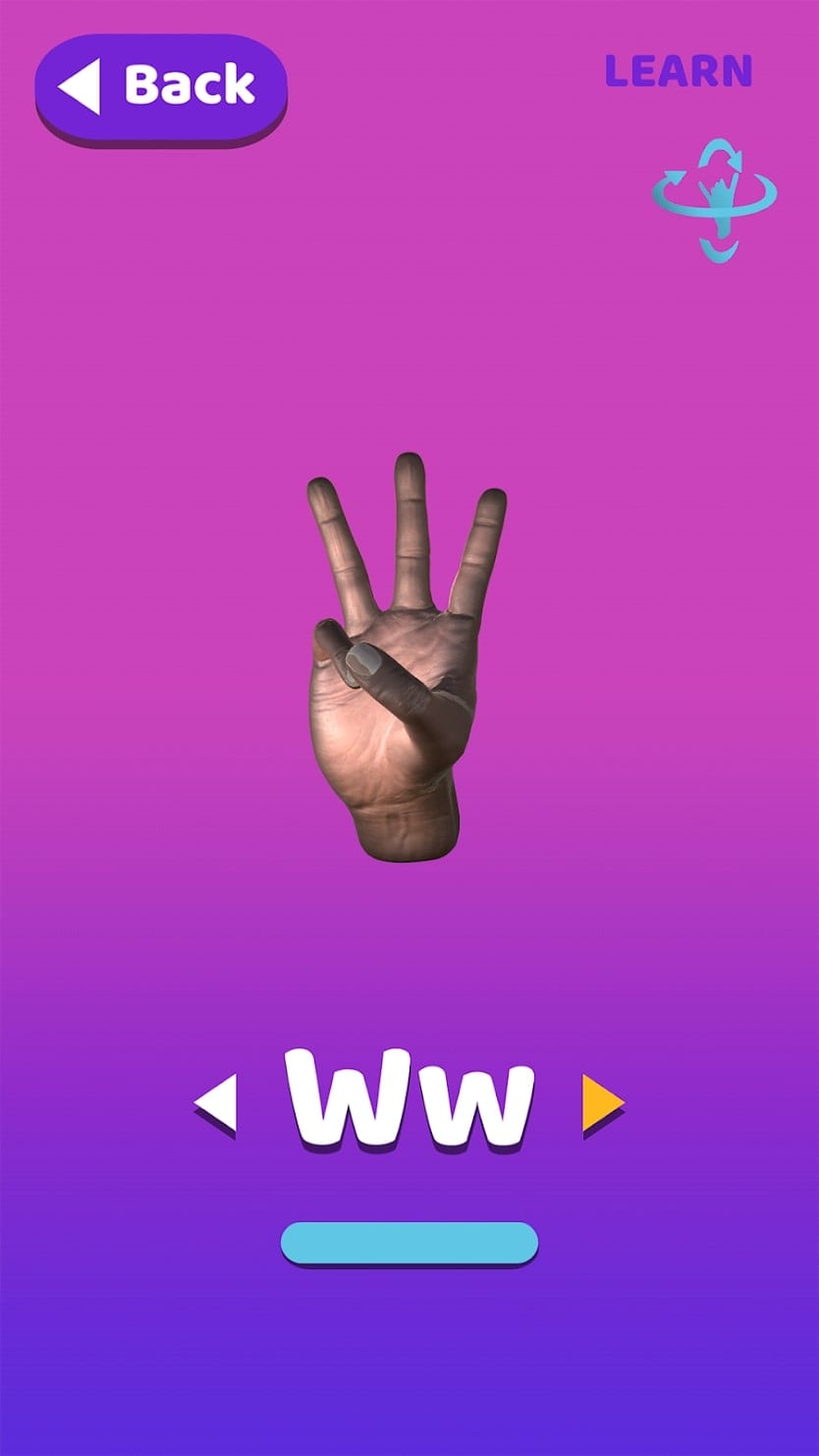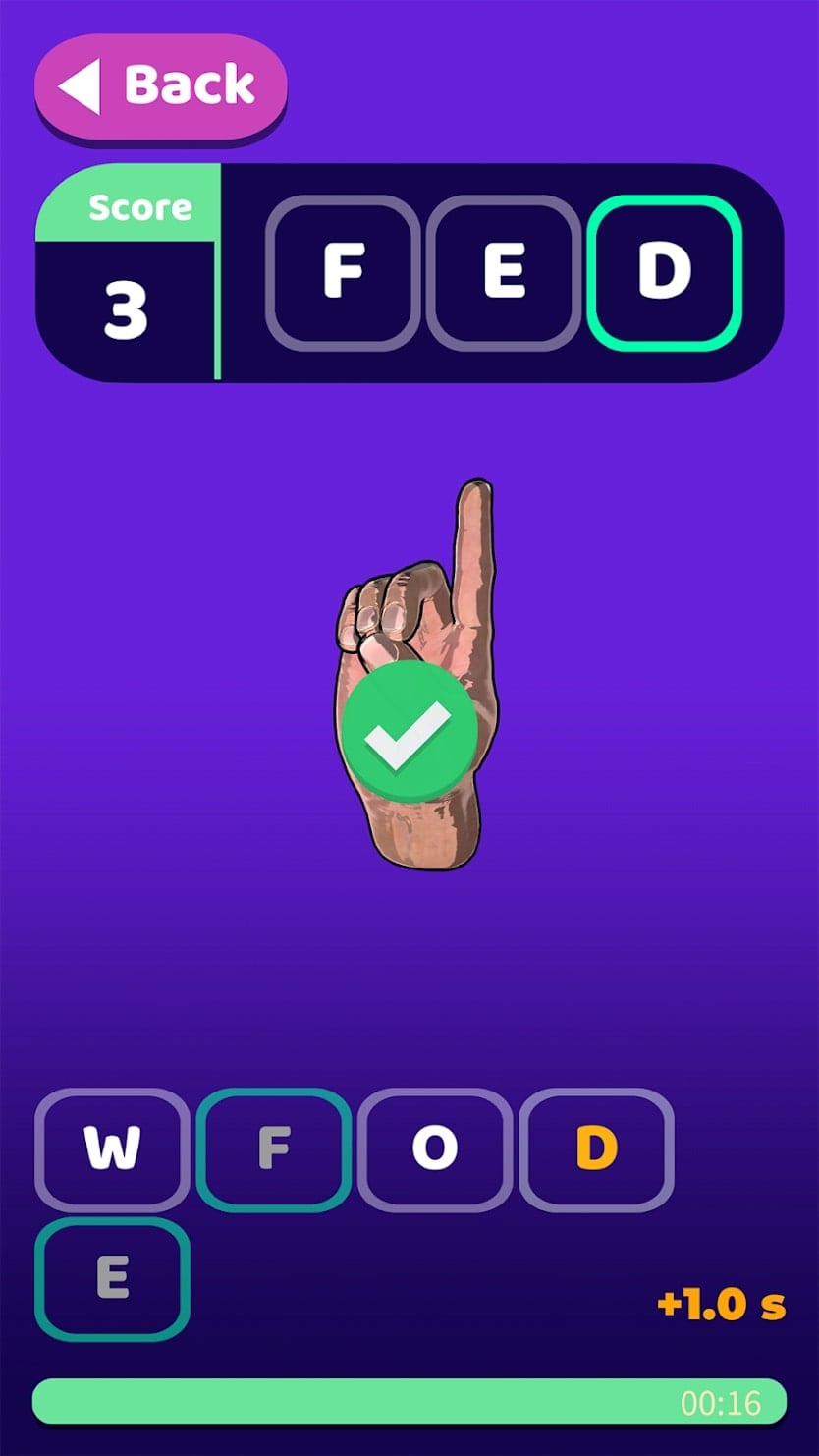 The latter will help the user to understand quicker and faster conversational speech.

Sign Language Alphabet Ireland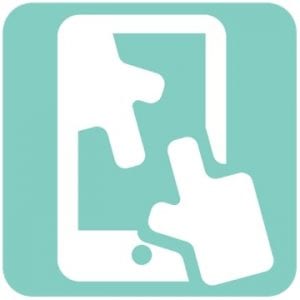 Are there any Irishmen here? Then this app is for you because it teaches Irish Sign Language instead of ASL.
Unfortunately, there's no good way to learn what's here.
It's just a list of numbers, a list of letters, and then categories that you can go through to see short videos of people signing words.
The design is relatively modern, the videos are clear and downloadable quickly, there is no advertising.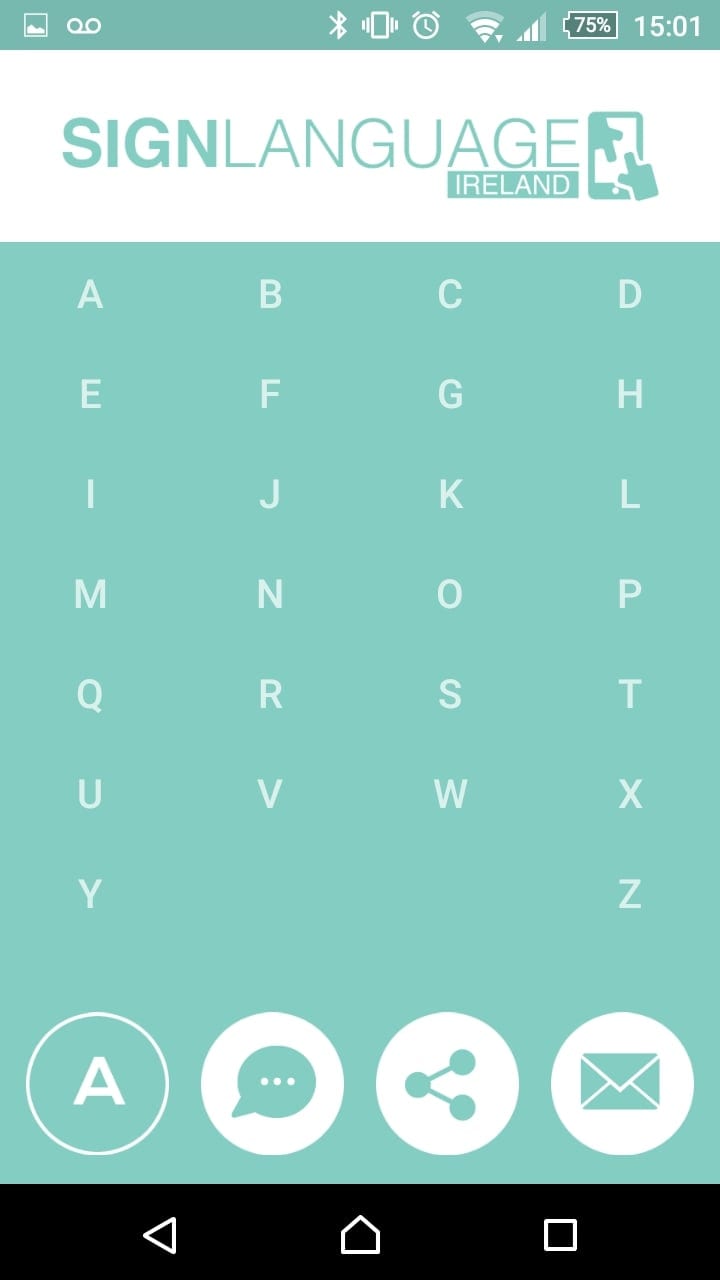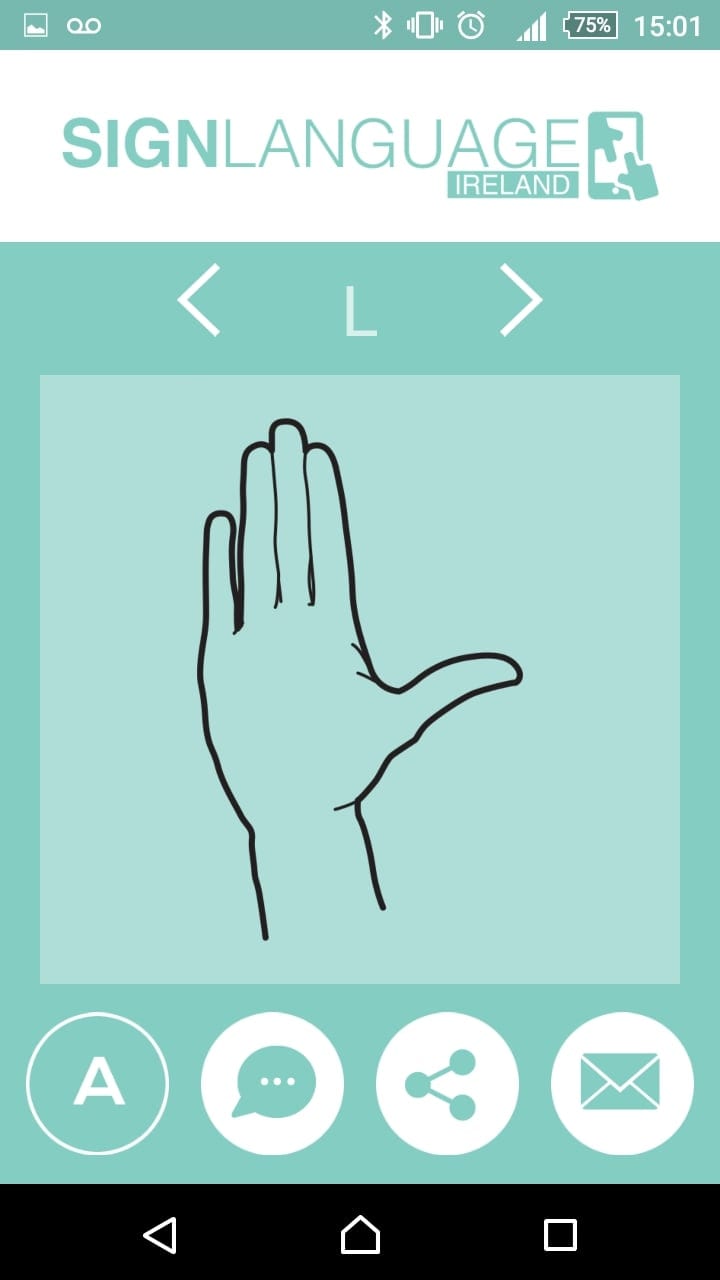 Think of it as an ISL pocket dictionary.

ASL Dictionary for Baby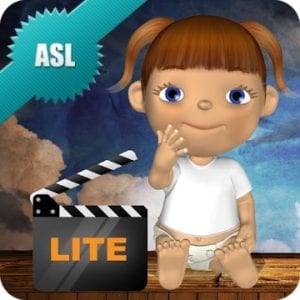 This app was designed with children in mind and combined with the parental control app.
You can leave your device with your baby as long as you want.
The app has a simple click and flip interface that children should find easy and intuitive to use.
Its library is small because it only focuses on basic learning, but does it well.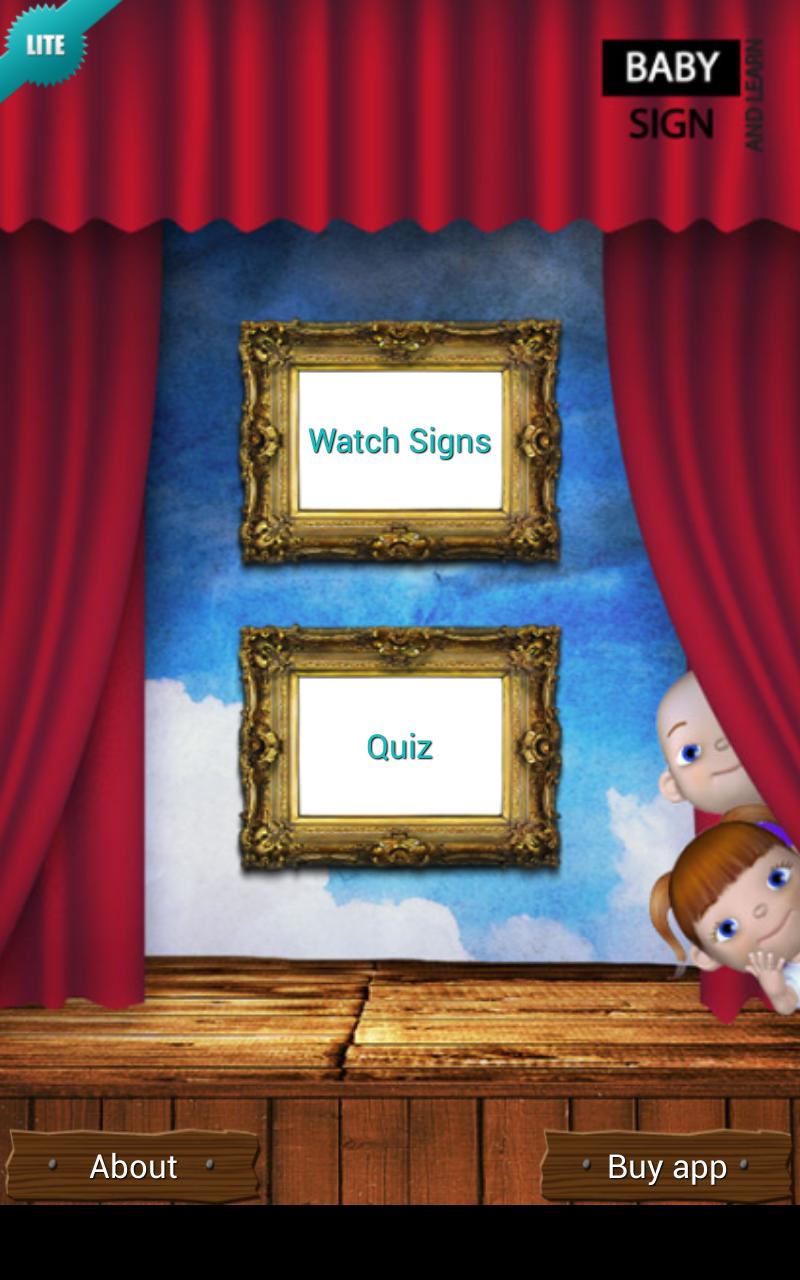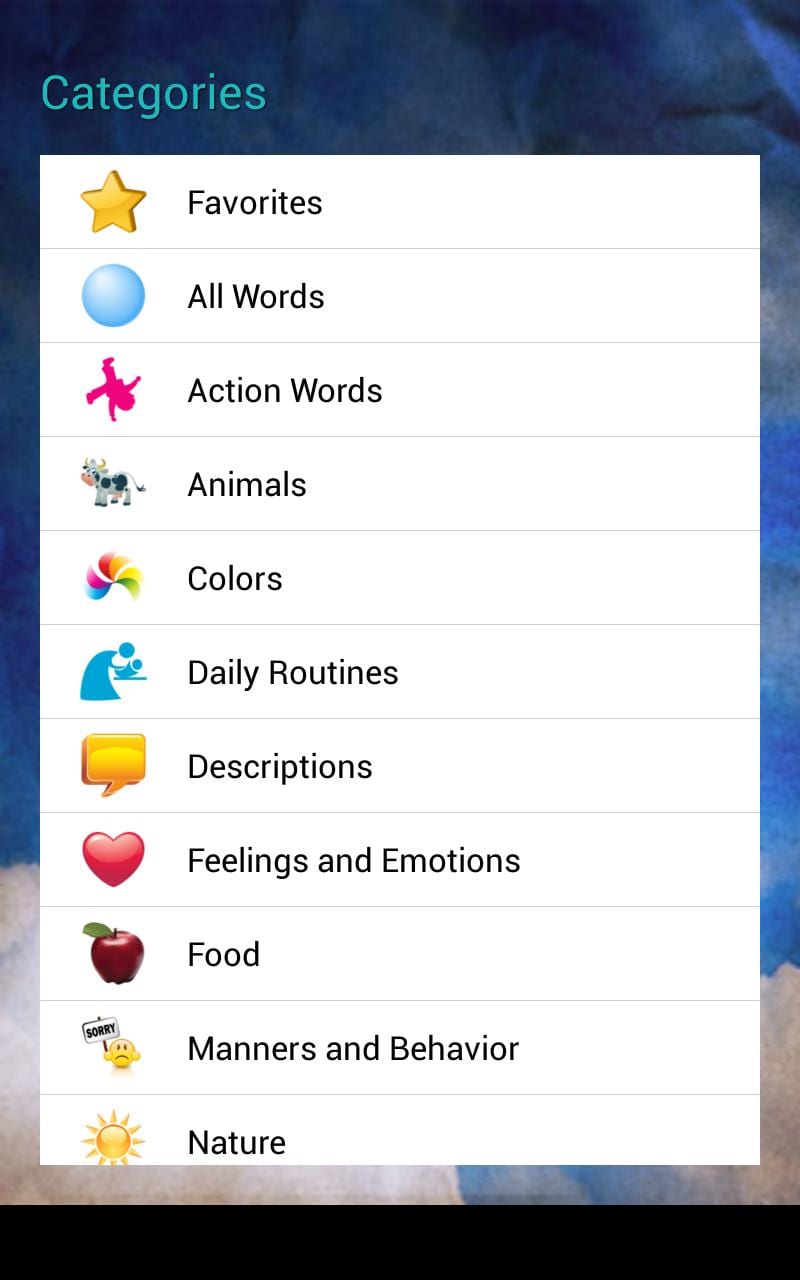 Also, there is no advertising or shopping on the app for your child.

ASL American Sign Language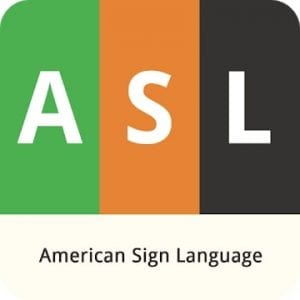 We may be far from an accurate real-time hardcopy translator, but this application certainly tries its best.
Enter any phrase, and an animated person will sign it for you.
The application is mainly for Portuguese Sign Language, but it also supports ASL.
You can slow down the animated signature to make it easier to simulate.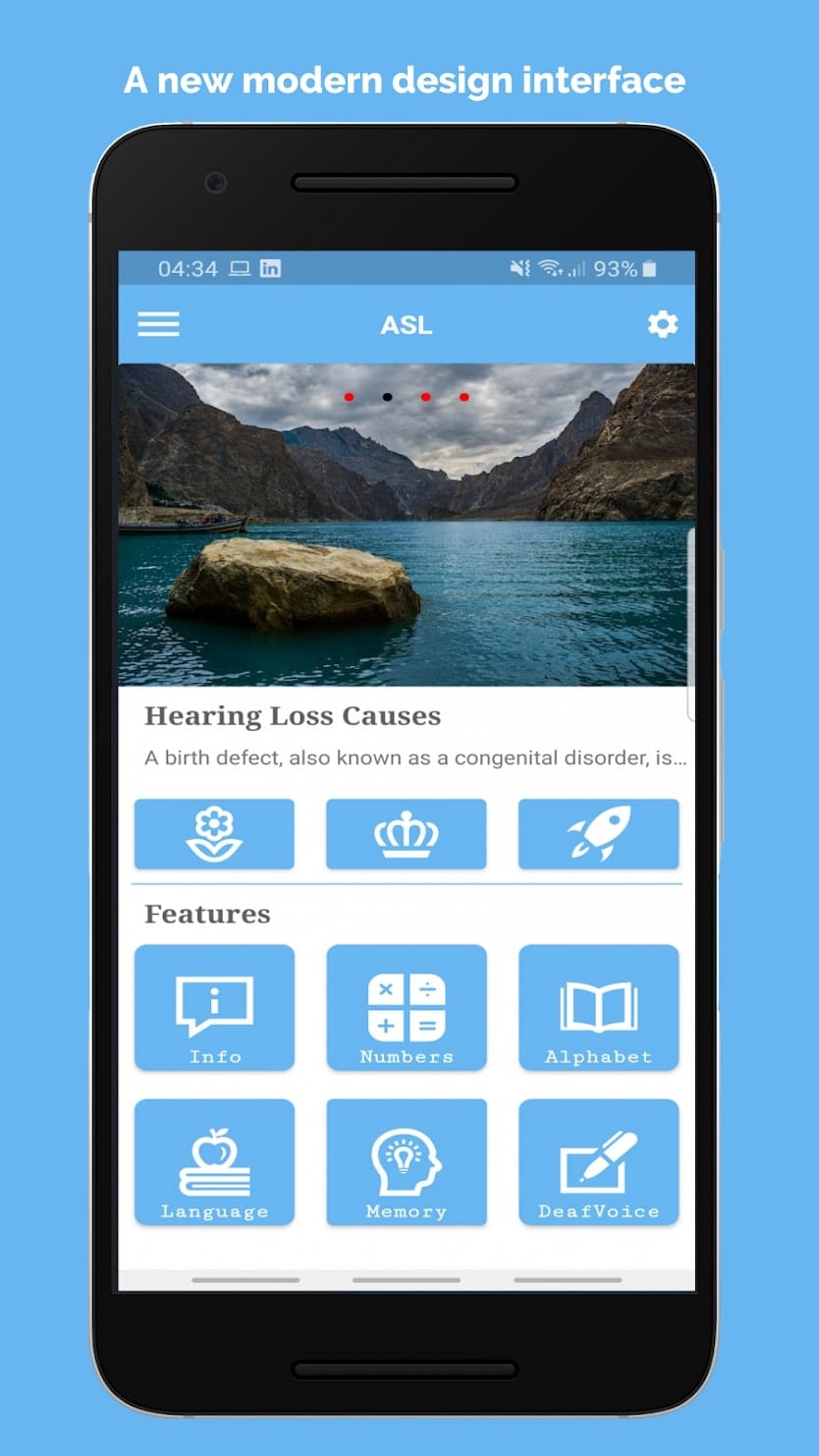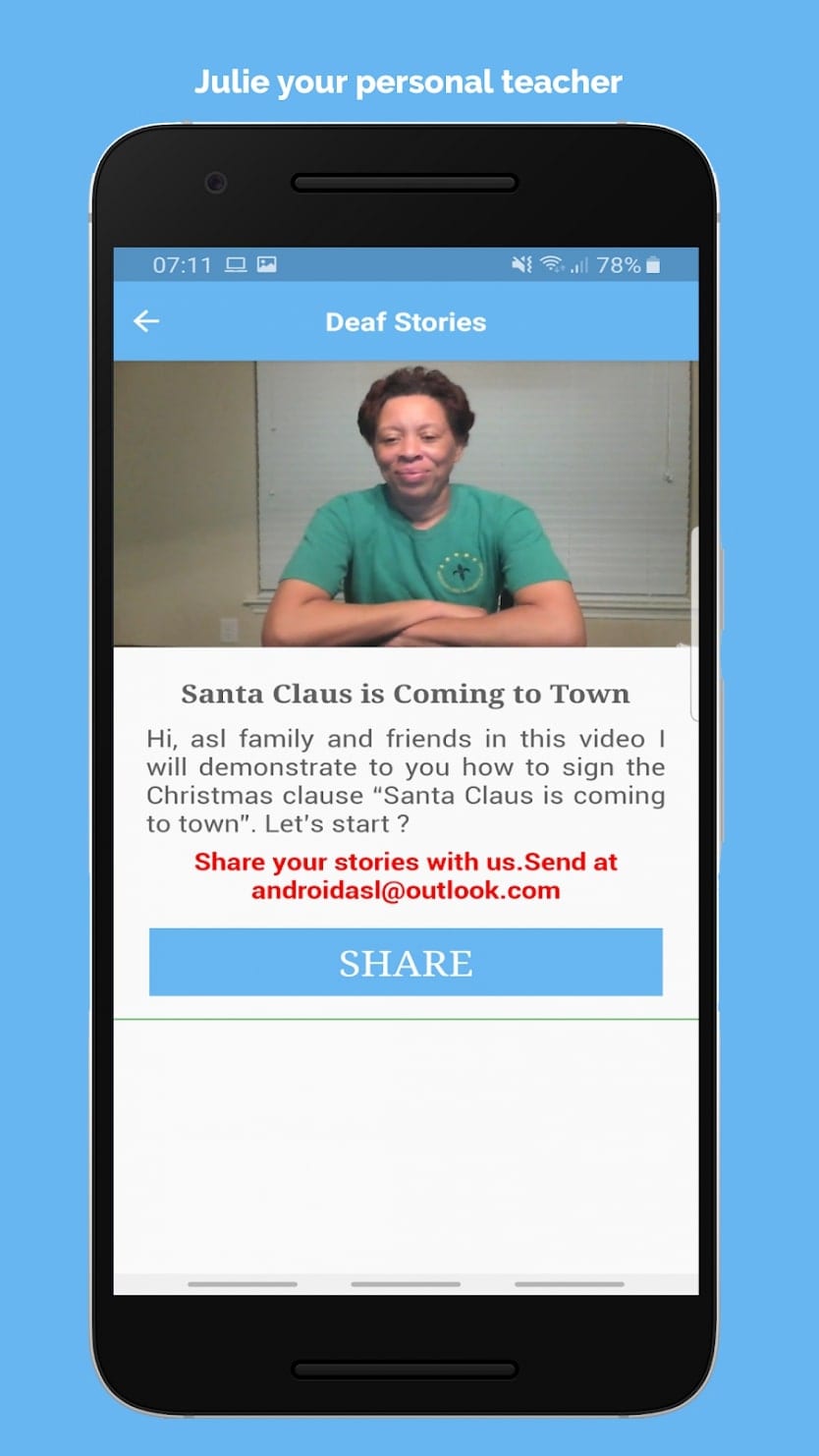 You can even download the dictionary offline if you find yourself without the Internet.


Sign ASL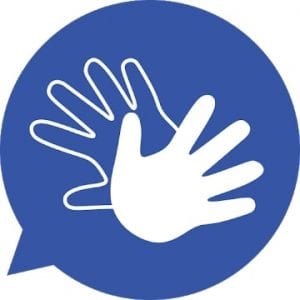 This application acts as a searchable dictionary.
Yet, if you start buying from the app, you can go deeper into the alphabet, your favorite words, and access a section designed for children.
But, the main reason you might want to pay is that you can slow down videos of real people signing down to 25, 50, or 75 percent of their true speed.
This can make the signs much easier to emulate.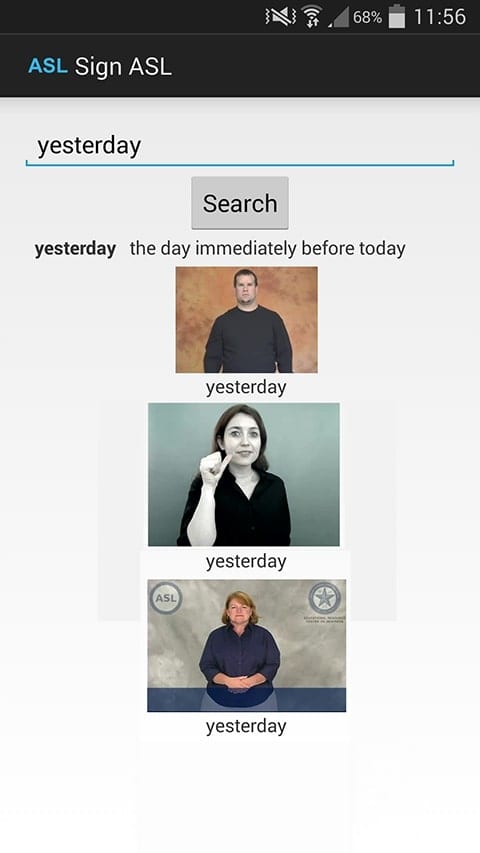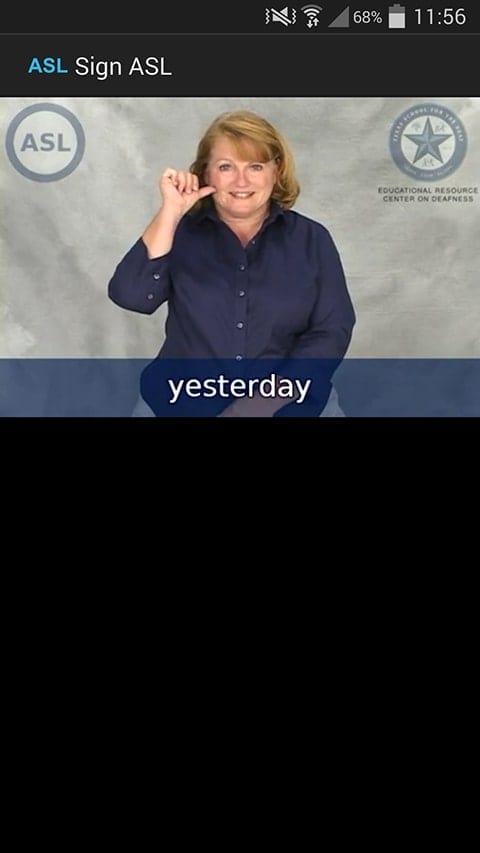 The good news is that even the free version offers translations into a huge number of different sign languages, from English to Swedish and Indian.


You may also like: 7 Free Apps To Learn ASL
Hand Sign Language Learn ASL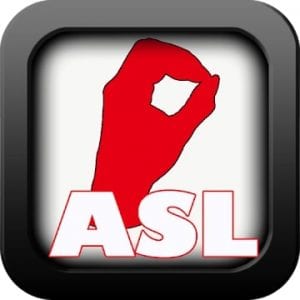 It is a mobile application designed for everyday communication of deaf and hearing people.
The application contains two modules. "Soundphone": computer sign language interpretation.
Sounderphone allows you to recognize the speech of the interlocutor and translate it into Russian sign language.
For its part, the deaf person types in the text, which is voiced by a computer speech synthesizer.
"Surdophon-DTs": video communication with the Dispatch Center "live" sign language translation. Video communication between a subscriber and a professional interpreter.
Sign language interpretation services are provided by certified sign language interpreters in remote mode.
Computer Sign Language Interpreter is used by a person in everyday communication with relatives, in a shop, when teaching sign language, and so on.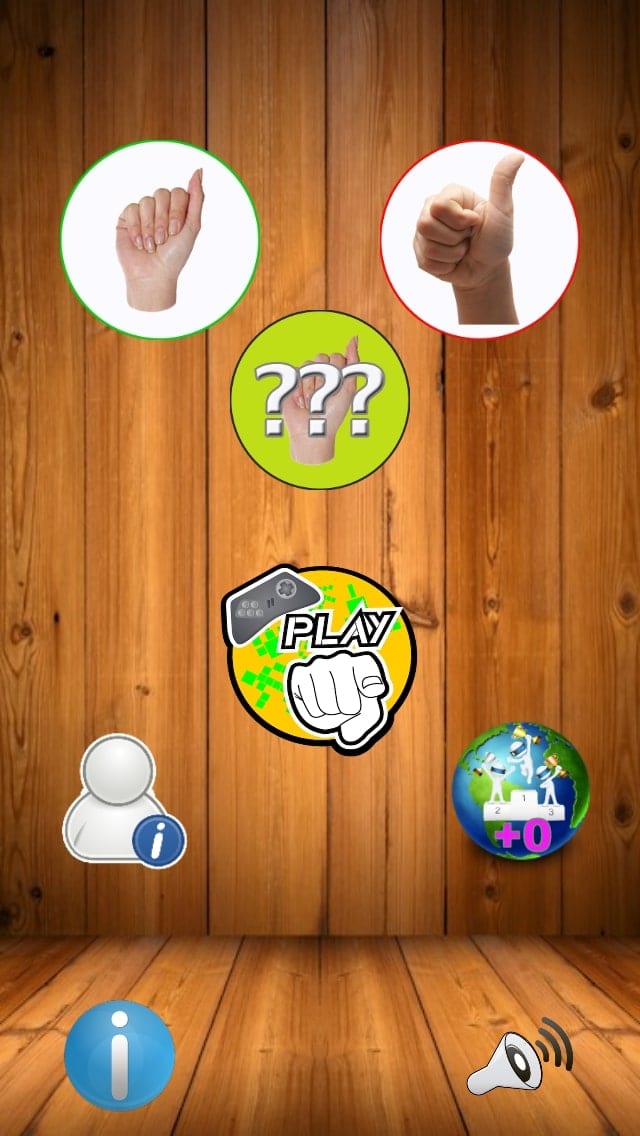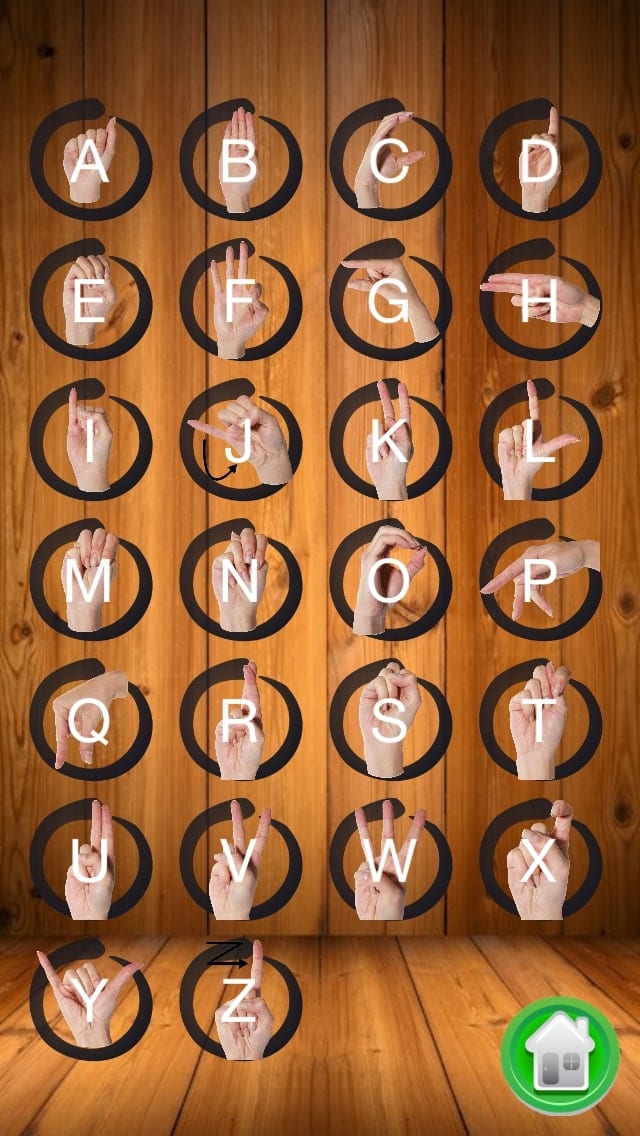 Live sign language interpreting via mobile video is necessary for critical life situations. Such as when visiting a doctor, social services, lawyer, etc.

Mimix3D Sign Language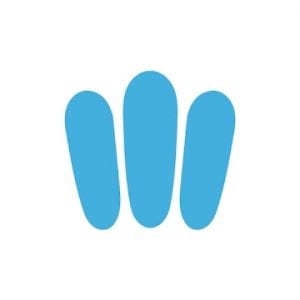 It's another training application for those who want to learn sign language.
It offers to start with the simplest words, phrases, and sentences, gradually increasing the complexity and volume of the material.
Several interesting techniques are used to expand your vocabulary. It includes games, interactive exercises, and tests.
Gesture singing is a special kind of creativity through which deaf and hard of hearing people can convey the meaning and emotions of the song to the audience.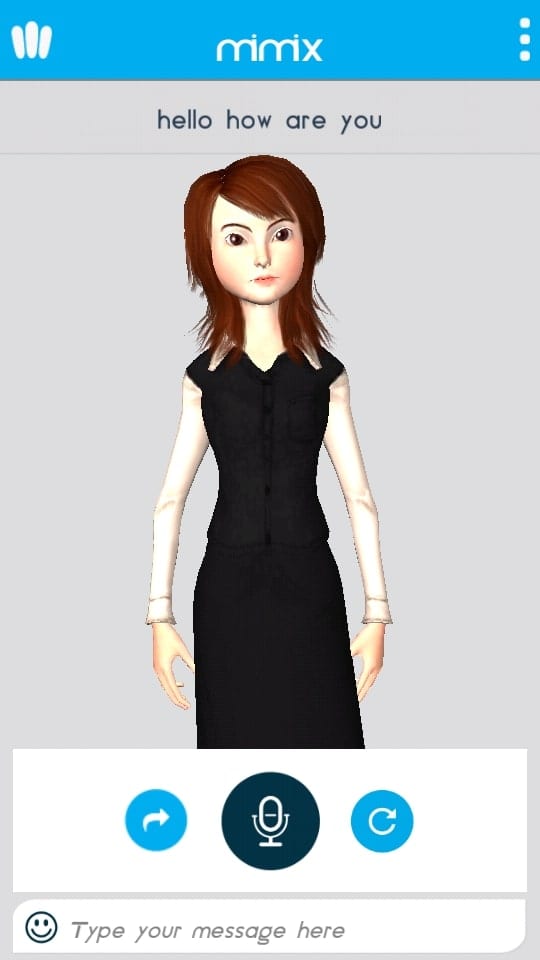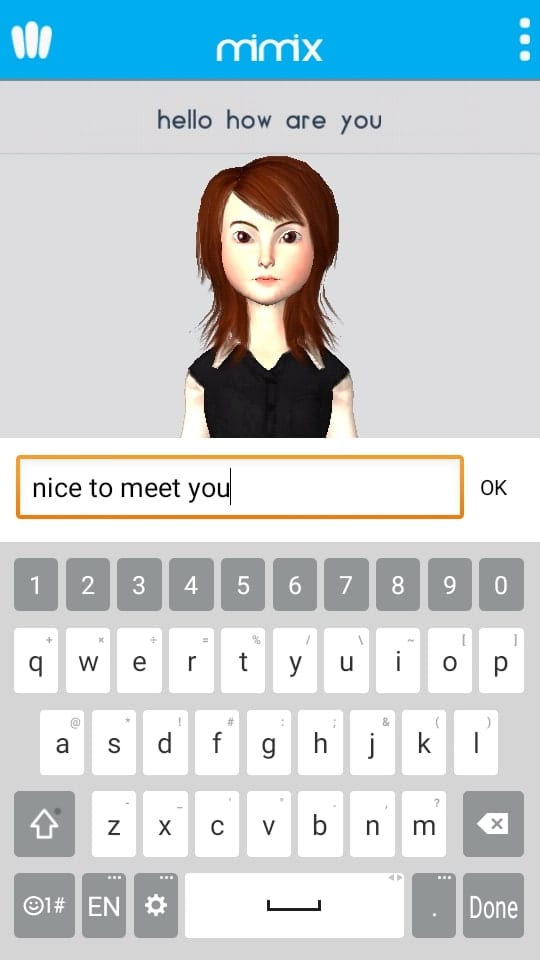 In the Songs section, there are video clips and lessons that will help the user to learn your favorite song.


SignSchool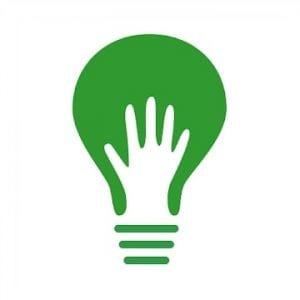 This is an app for children with large and clear gesture images. The app has a large word base and supports many languages.
It is a resource for learning sign language in a playful way.
In this application, you can find texts, pictures, video tutorials, and video lessons that teach sign language.
During the training, you can find a set of exercises aimed at learning and consolidation of sign language.
"Alphabet" allows you to learn the alphabet of Dactyl very quickly. The game provides the ability to use the voiced version and turn it off.
"Choose a letter" will teach you to quickly determine which letter corresponds to the proposed gesture.
"Find a Pair" will offer you to choose pairs of matching "letter-gesture analog. This will help you learn to recognize and read gestures easily.
"Choose a Gesture" allows you to choose a gesture that matches the proposed letter.
"True or false" is aimed at testing your knowledge gained in previous lessons.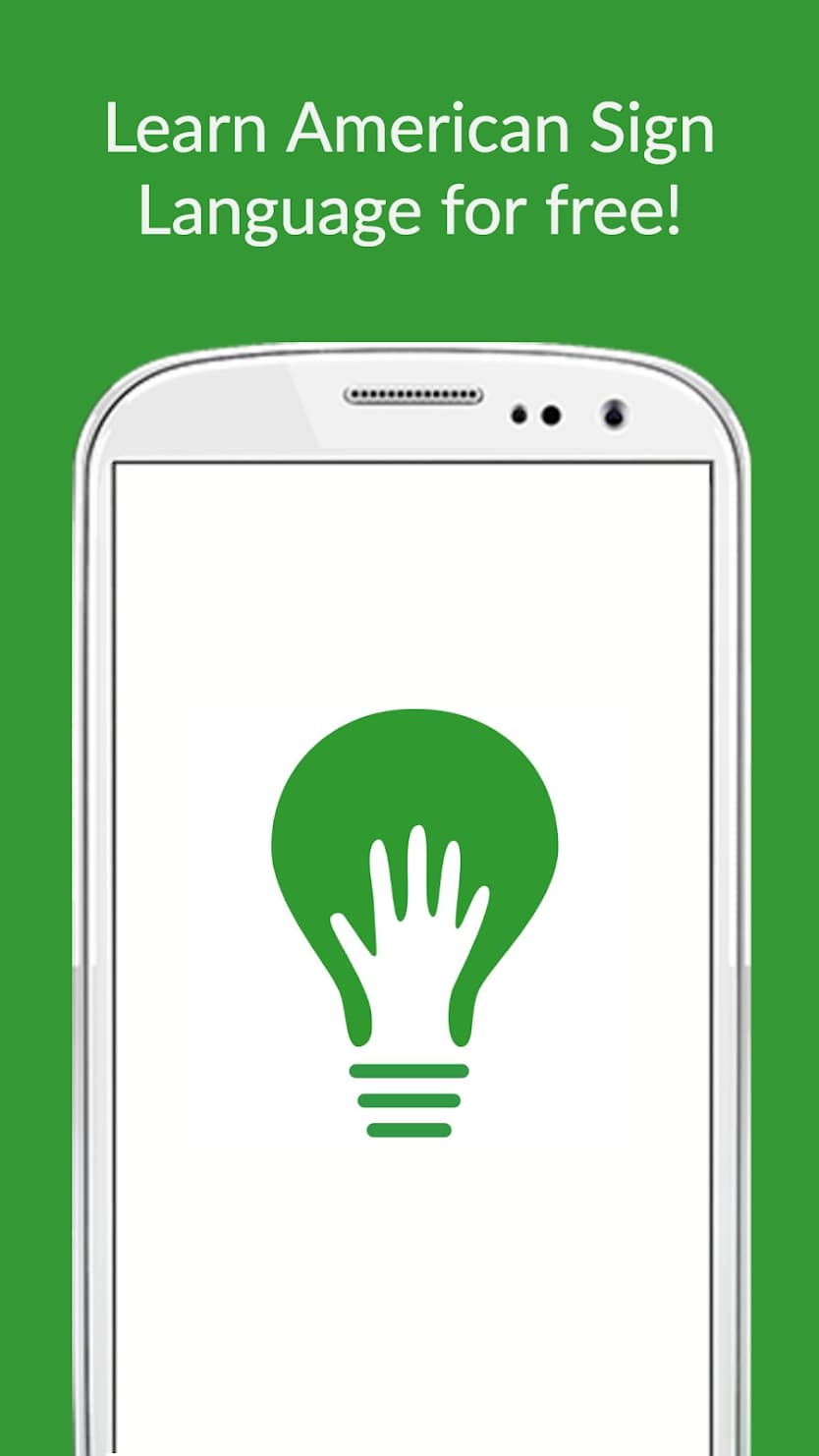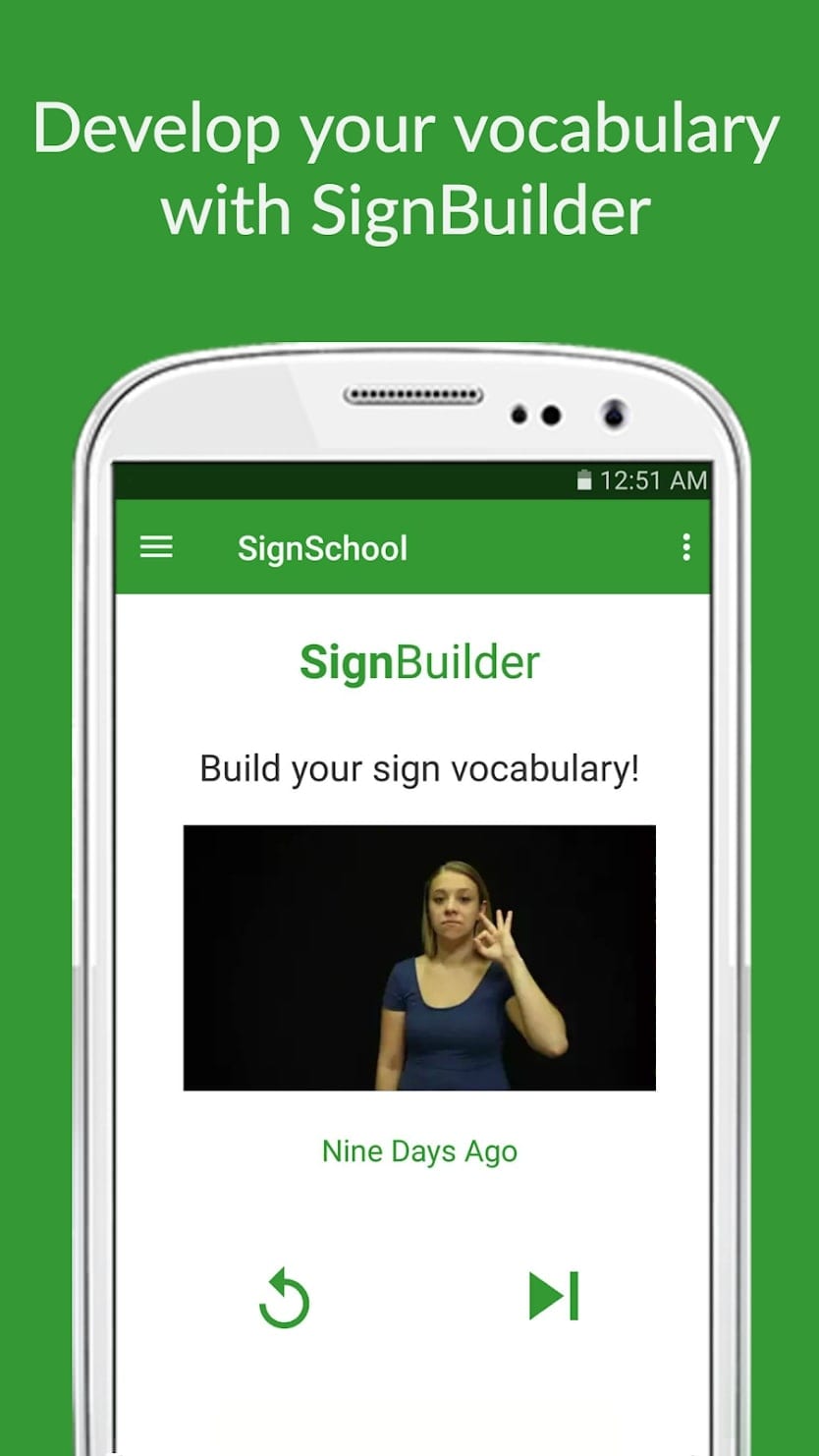 Besides, this resource will help you deepen your understanding of the intricacies of sign language and the psychology of deaf people.


Lingvano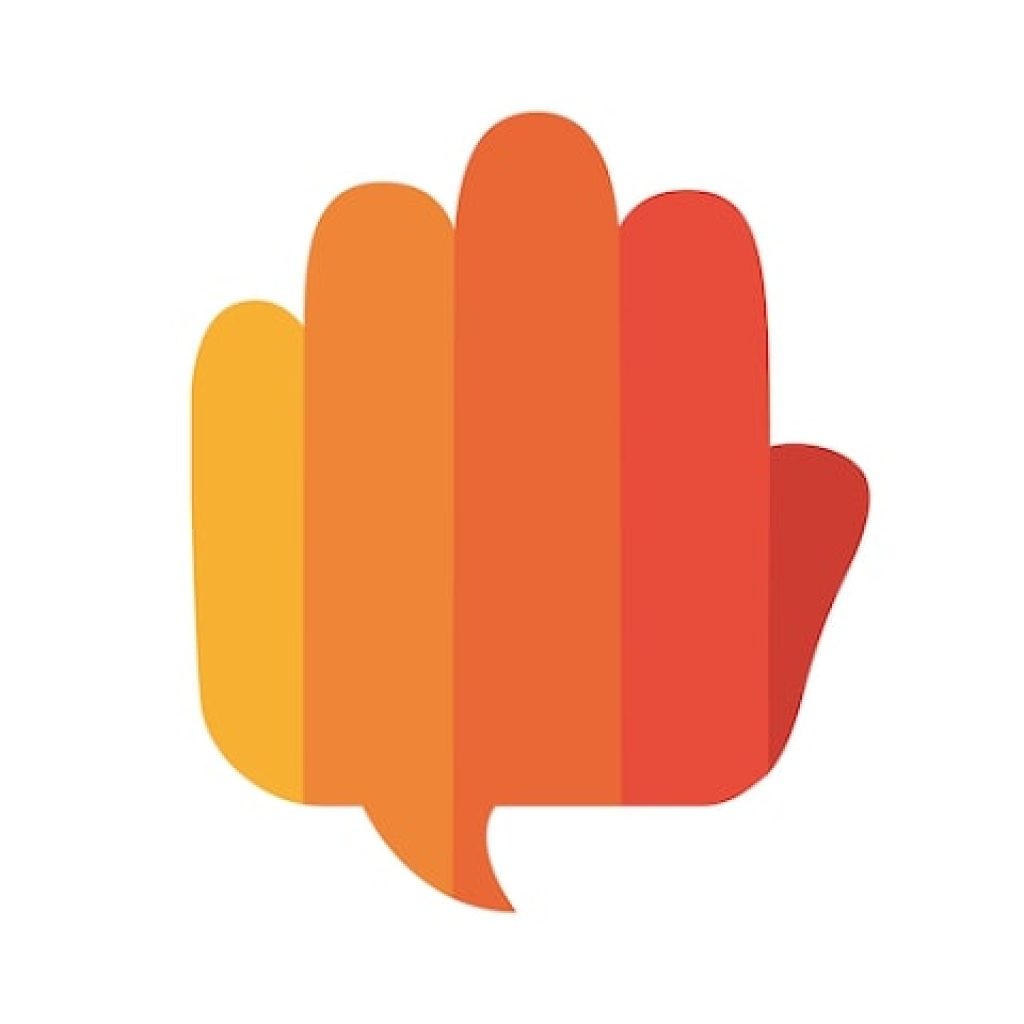 Now everyone can easily learn sign language even in English with an American dialect. To do this, the app provides a lot of training materials in the form of virtual cards with short clips.
On them, teachers with limitations and hearing problems show different words and phrases with gestures.
After completing a short course, it is possible to test your knowledge with special tests. During them, you will need to guess from a short video what the teacher is showing.
If you have lost or forgotten any words or phrases you will have access to the dictionary at any time. It will contain words and sentences as well as short videos of gesture techniques. To get access to all of the data in the program, you can subscribe.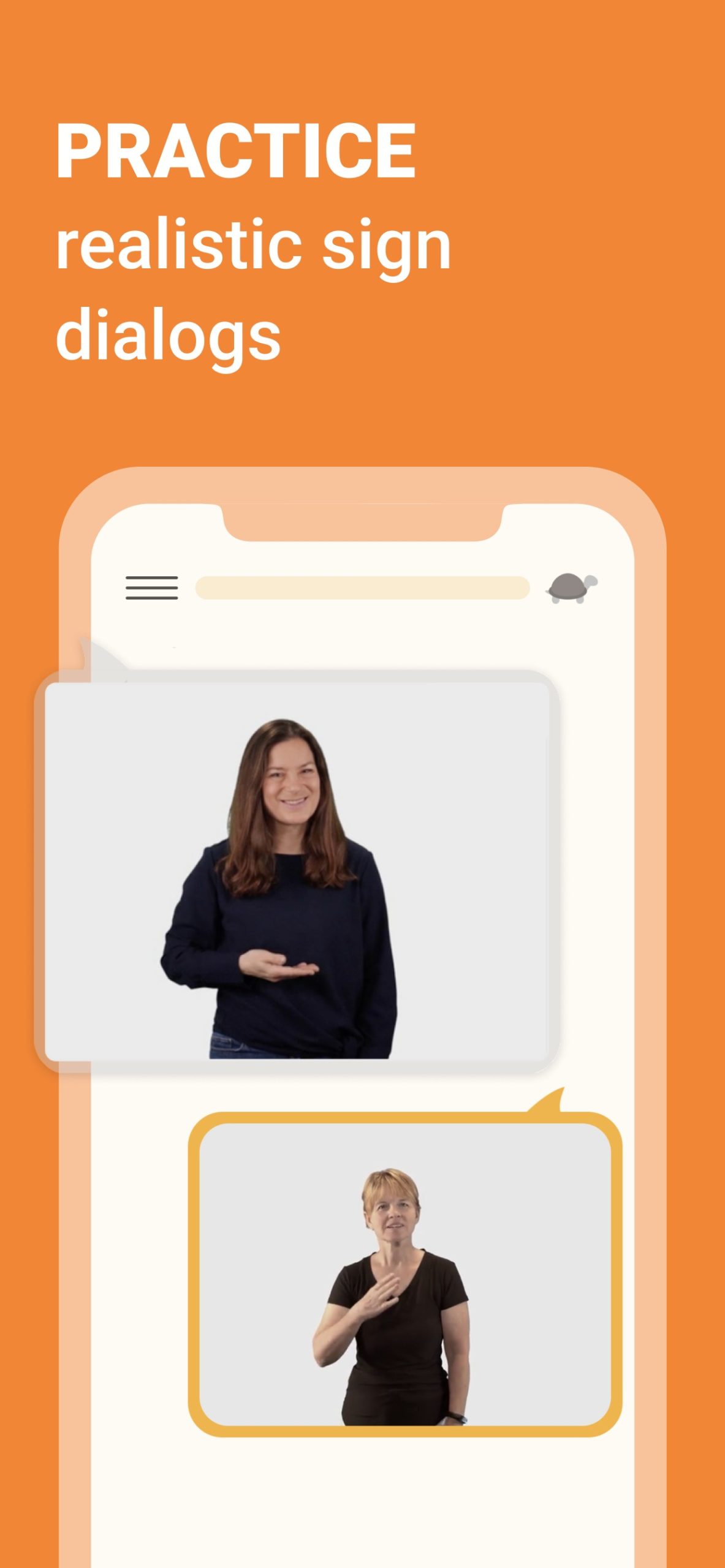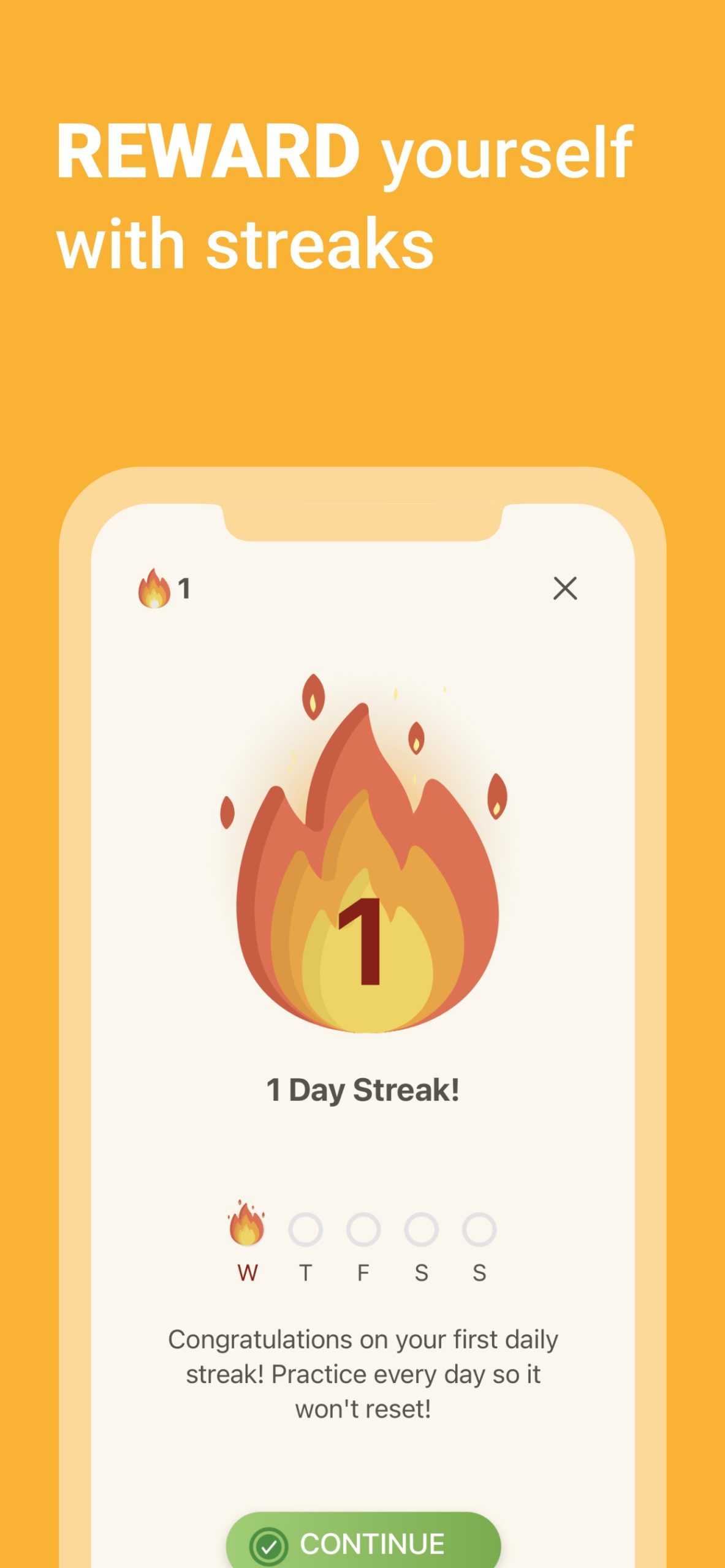 It comes in several types, so your card will be charged every 1, 3, or 12 months. To have a more noticeable effect, you can practice gesturing in front of a mirror.


You may also like: 11 Best hearing test apps (Android & iOS)
Sign Language ASL Pocket Sign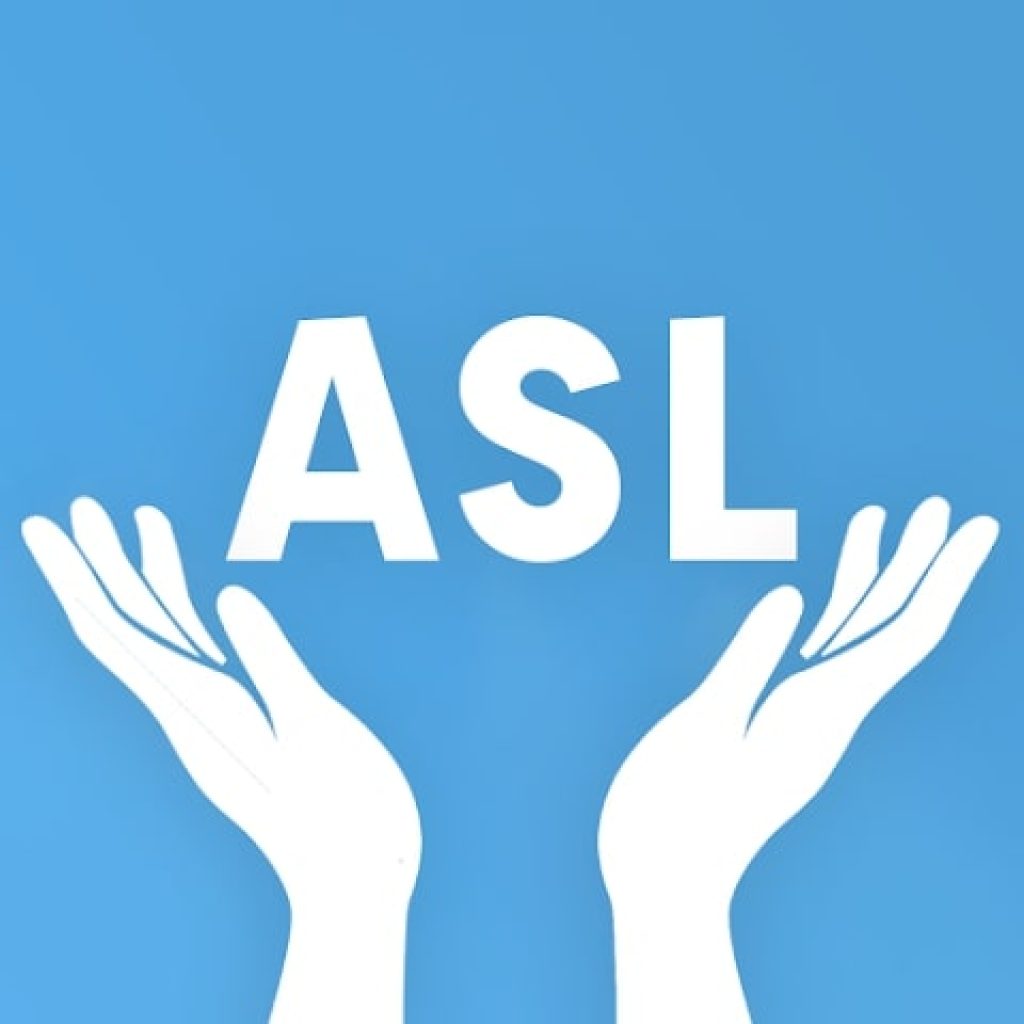 You can learn sign language in just a couple of months with this app in an interactive game format. To do so, you can select individual categories that touch all areas of human life.
In order not only to learn all possible sentences and words in sign language, but also to learn how to show them, the program provides short clips with gesture techniques. With them, you will learn to quickly show all the phrases and words you know.
To make a test of your learned knowledge, you can take special exams. In them you will be shown the words or phrases in sign language, and you have to guess the message itself by clicking on the right plate.
If some sentences or individual words cause you difficulties, you can repeat them in the dictionary, which is also provided for program users.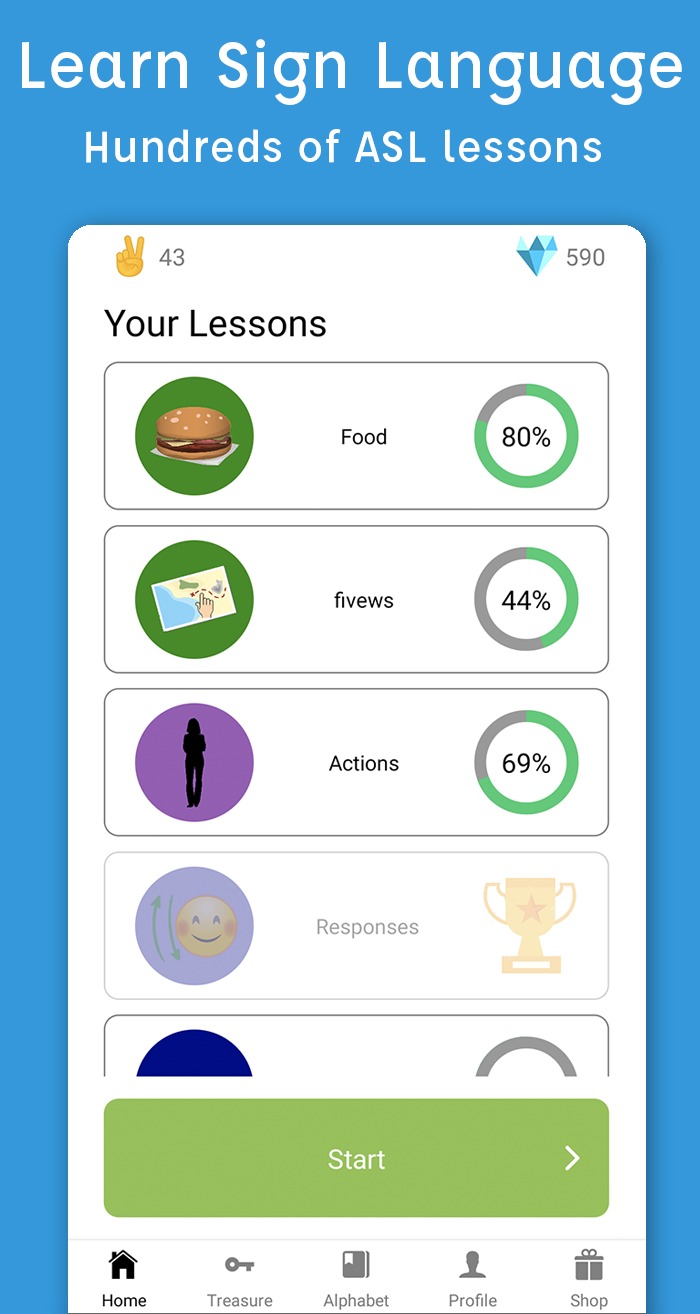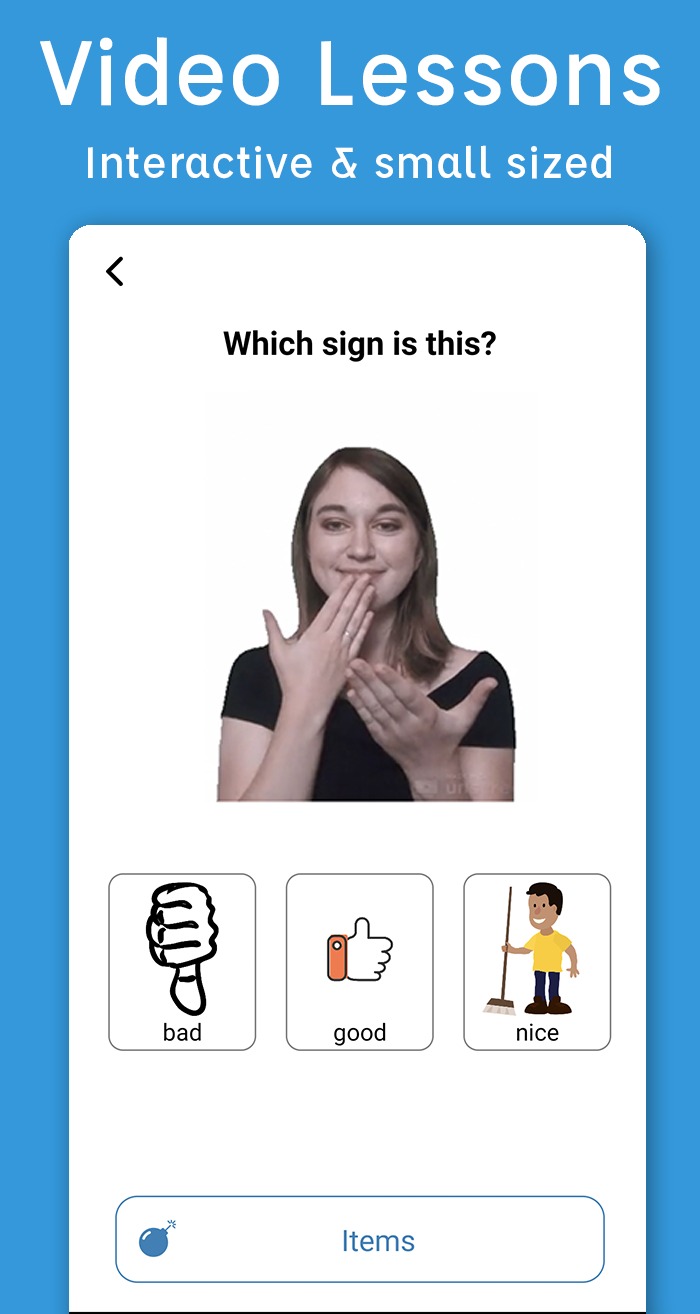 There is even a separate section for learning children's gestures, which will allow you to communicate with deaf-mute kids.