Wanna check how good you are with time management? You've come to the right place!
We've got the scoop of the best time management games for Android & iOS you could try. These games will test if you're able to allocate resources and deal with unexpected situations in a time-limited setting.
From restaurant management games to business simulators and mysteries, our list has something for everyone. All of these are tightly entertaining and are sure to tickle your brain and test your reaction. Let's dive in!
Unsung Heroes
It's a fun game that lets you become a full-on archaeologist. In fact, the storyline here follows three passionate archeologists who are currently excavating in China.
As they do, they discover the remains of the girl who lived a long time ago, and you'll be switching between the present and past as the story unfolds.
You'll need to gather artifacts and fill in the story, and you'll need all your time management skills for that. The main story is actually kind of a mystery. You'll need to find a mysterious man in a golden mask who has murdered the parents of the girl from the past.
The game lets you work in an ancient palace filled with politics and intrigues. Make sure to play wisely and don't get yourself killed in the process. There are over 10 mini-games to keep you entertained, too, so no space for boredom here. The locations will change all the time: there's a palace, several cities to explore, and much more.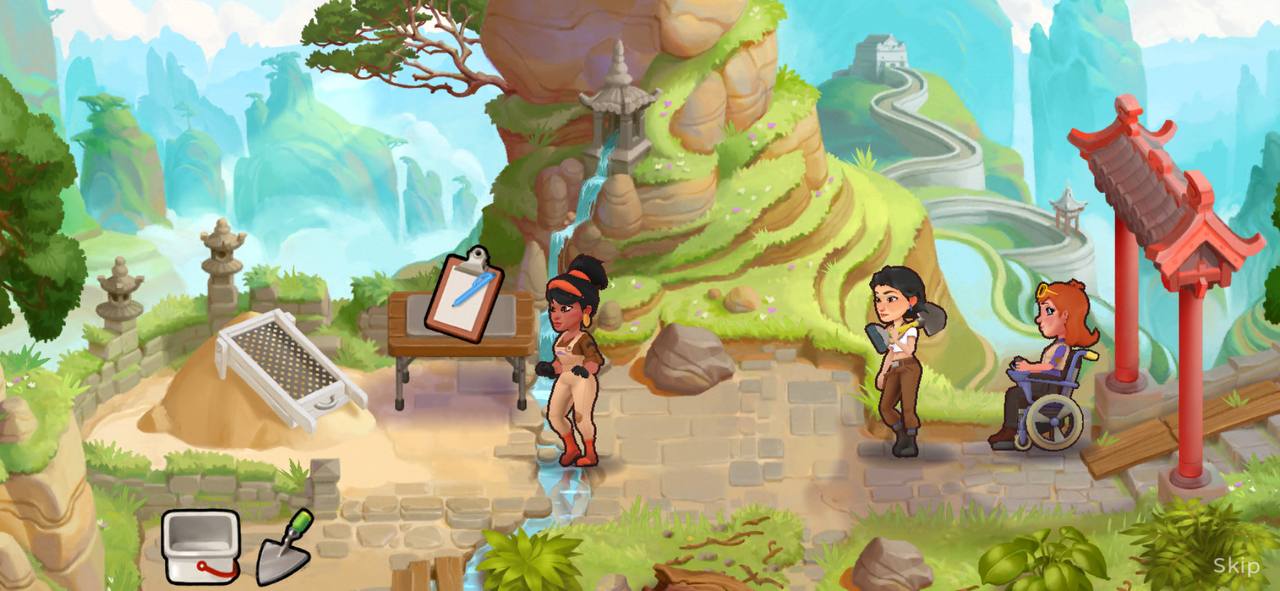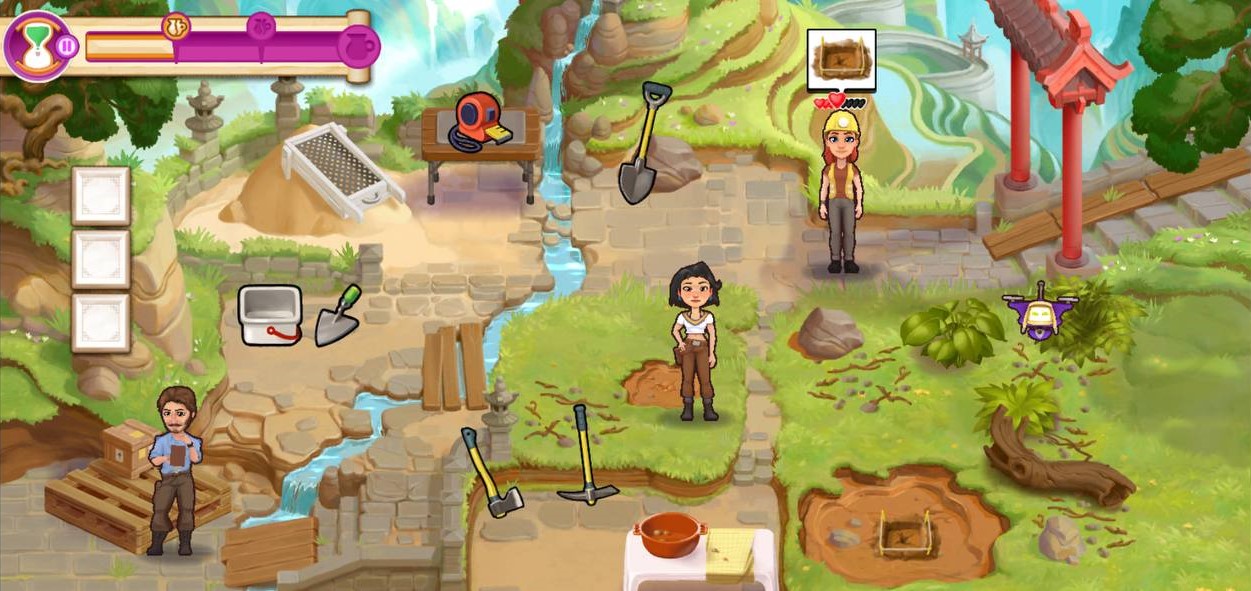 You may also like: 16 Best Resource Management Games
Rescue Dash
That's a fast-paced rescue game that will check how fast you can think and react to ever-changing situations. Here, you find yourself in a city that has emerged in chaos. All the animals from the zoo have escaped, and your goal is to get them all back safely (and in one piece).
There will be squirrels stuck between wheels, tigers running around roads, and much more. And there will be other situations when your help is needed as well. The diners will burn, the hydrants will explode all over the streets, and so much more.
As you move through the plot, you'll get to explore multiple locations and emergencies. The locations include hotels, supermarkets, farms, and even a cruise liner. You can try to become a beach lifeguard, a firefighter, an emergency worker, and all that.
And don't forget about the resources. The situation won't just magically dissolve, you'll need supplies for that. Think strategically and try to be as efficient as possible.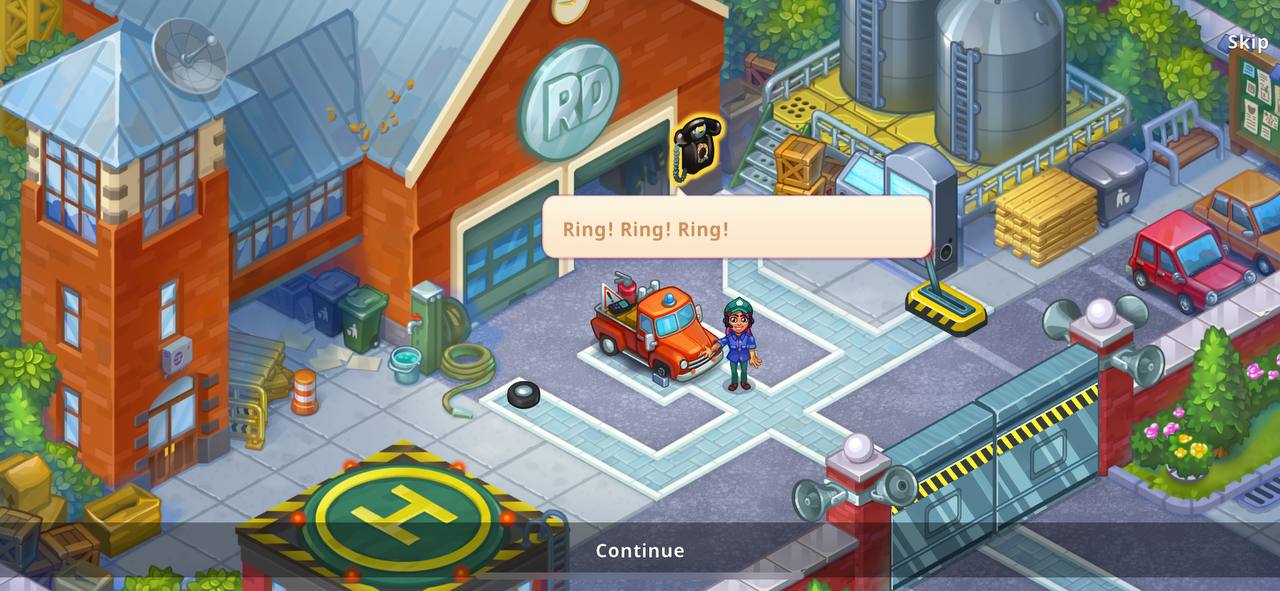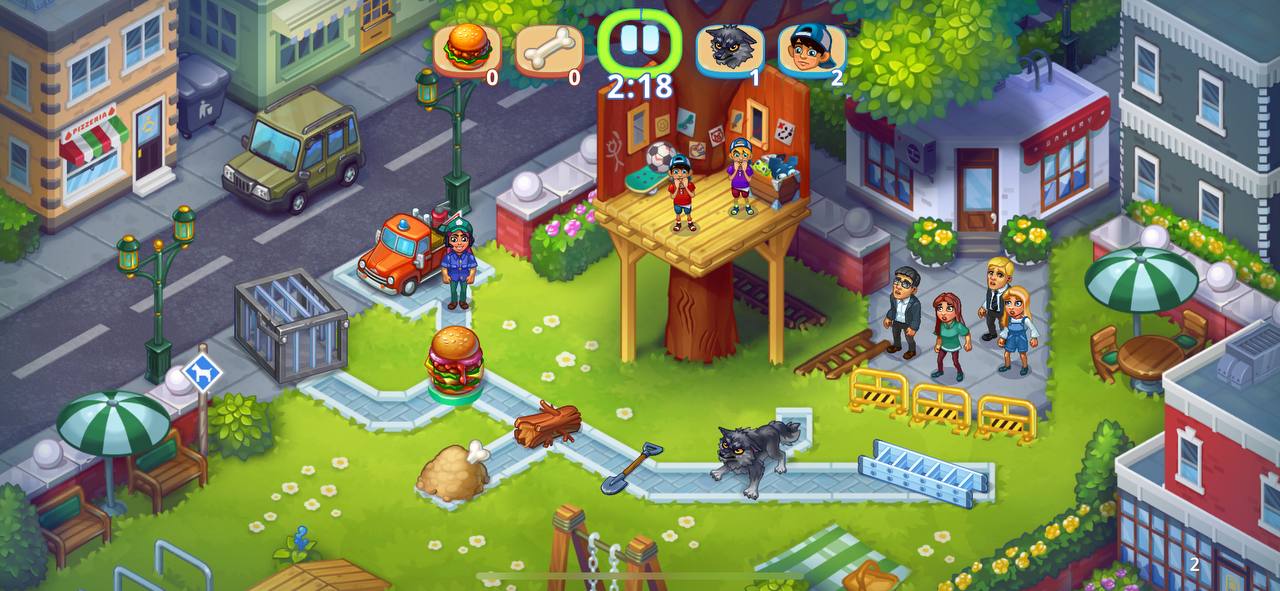 Tribe Dash
That's a fun little strategy game that takes place in a prehistoric period. That's right, you'll see cute (and not so cute) dinosaurs and will need to help cavemen to survive and thrive. You'll get all the aspects of the Stone Age and will need all your strategic thinking and time management skills to do great here.
You'll need to help the characters travel through a lost island, and as expected, there will be dangers lurking around all the time. Of course, let's not forget about the resources. Make sure you always have enough food and supplies to keep people warm.
It's a gem for those who enjoy dash adventures. Each lvl you complete brings you bonuses, and you'll get to win some boosters from time to time, too. You'll get to upgrade your cave and eventually become a leader of the tribe.
You'll even get to befriend a dinosaur at one point. And as surprising as it is, the main danger here comes from tigers, not dinos. Their attacks are quick, and you'll need to make sure your cave is well-protected as well.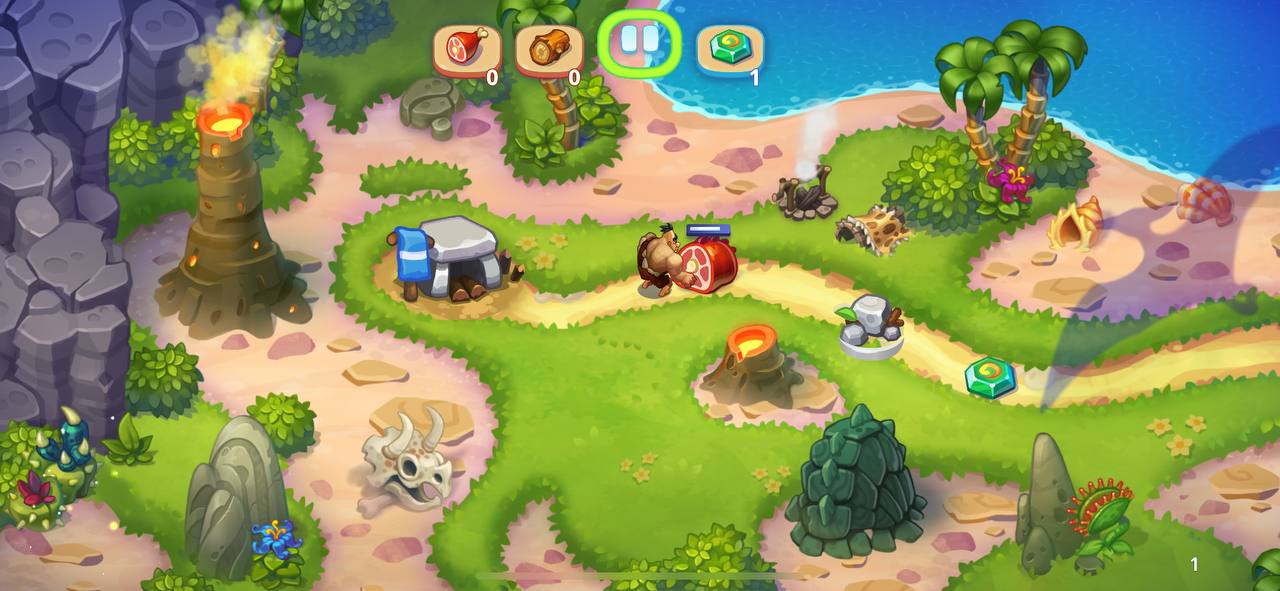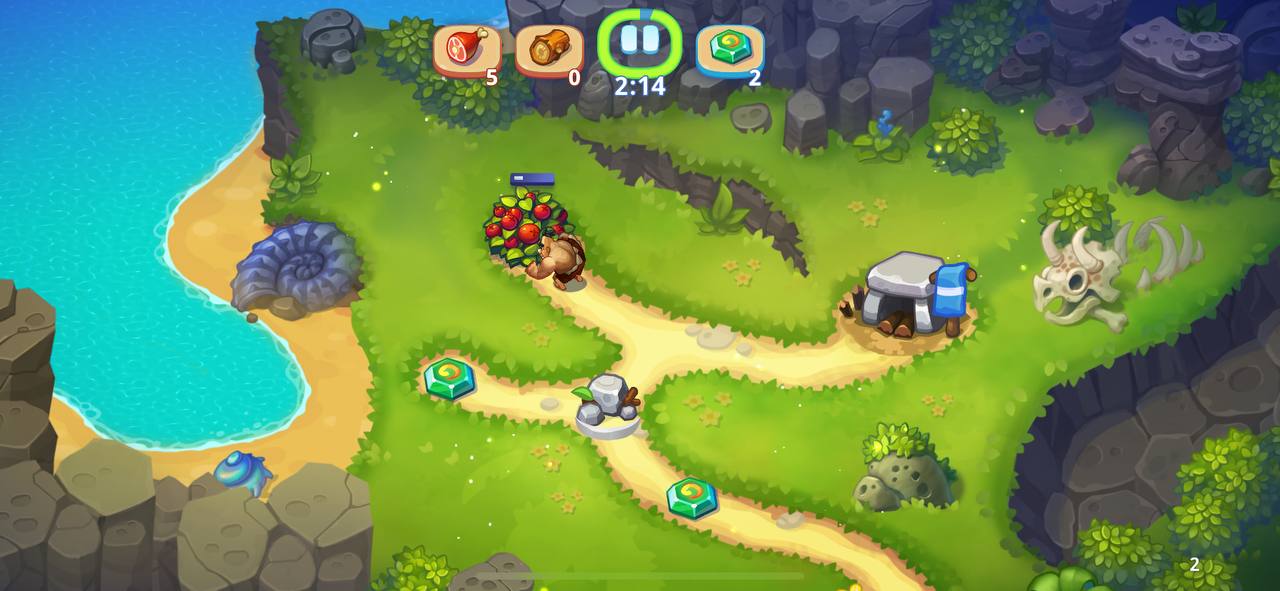 12 Labours of Hercules XV
It's the kind of game that throws you right into the action. No need to watch a boring intro or the explanation here, instead, your main character finds himself in the middle of the storm. What does he do at the moment? Napping on the ship without a care in the world (well, that's about to change real quick).
You'll be thrown away on an unknown island and its citizens will think you're their enemy (but you'll make up to them, eventually). Your goal here is to help them solve the mystery of the island and save some of them in the process.
The game lets you take a trip through diverse lands, fly to the clouds, and even fight sky pirates at some point. There are tons of unexpected situations that require time management skills to cope with.
And once you're done with the main story, there are tons of bonus lvls, mini-games, and sublevels. In case you'll have issues getting into the game there's an interactive guide to help you out too.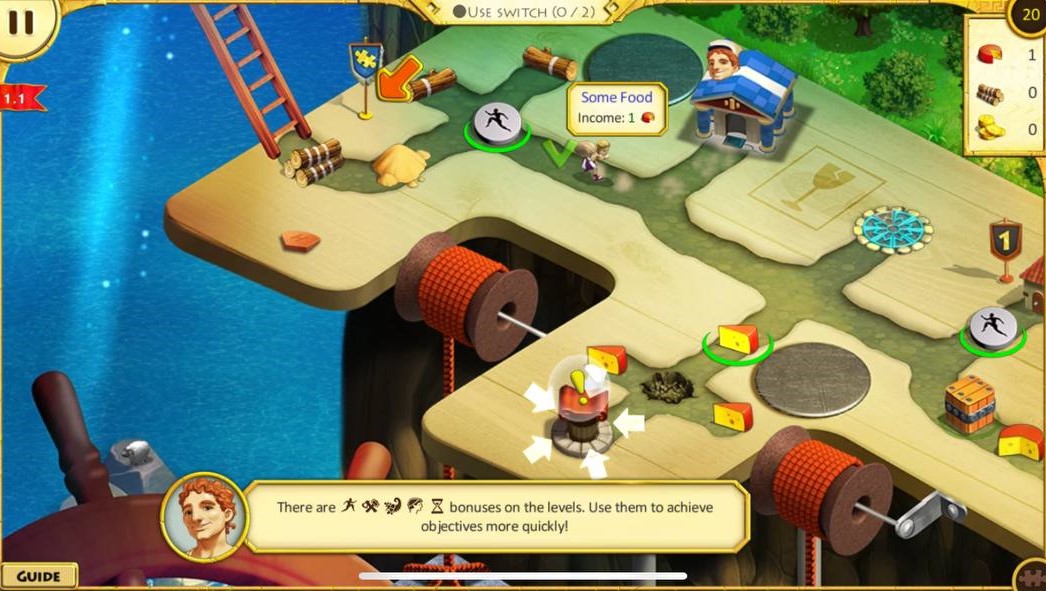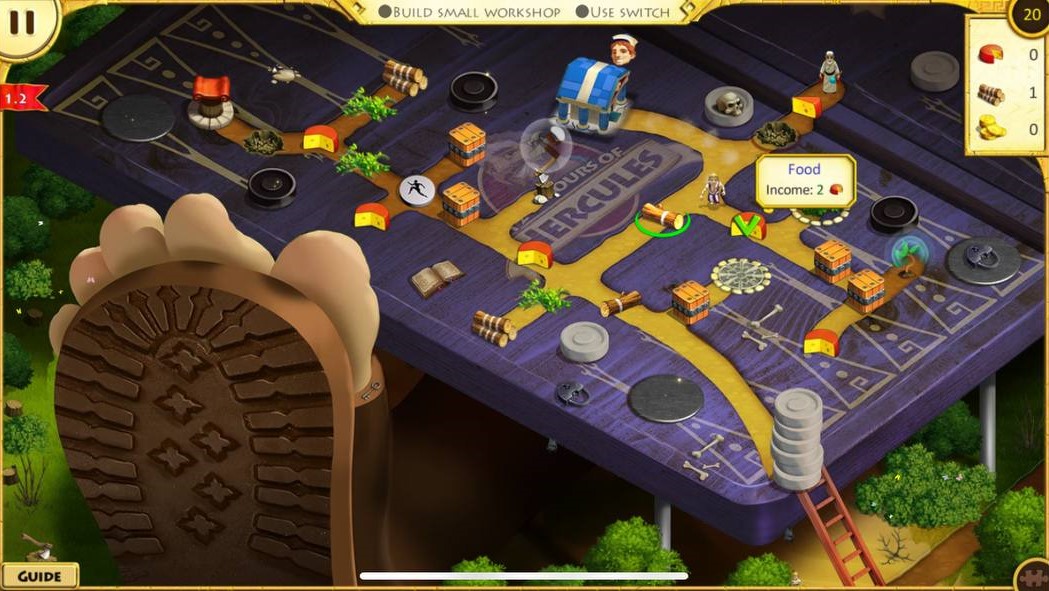 Grand Hotel Mania
This one lets you build a dream hotel and make it successful. As you might expect, it's a hell of a challenge, and you'll need to make quick yet smart decisions all the time here. The graphics are nice enough to note me a sore in the eye, it does a great job expressing the vibe.
You'll find tons of characters with unique stories that will make the exp even more fun. They are here to help you run the hotel, but sometimes things just don't go as planned. You'll face diverse situations that need solving, and with time you'll be getting more and more guests that need serving.
Your goal here is to serve everyone on time while dealing with side tasks. It's up to you to prioritize what to pay attention to but remember: all actions have consequences.
You'll need to manage your staff, make sure the restaurant runs smoothly, and you have enough supplies for the kitchen and the suite.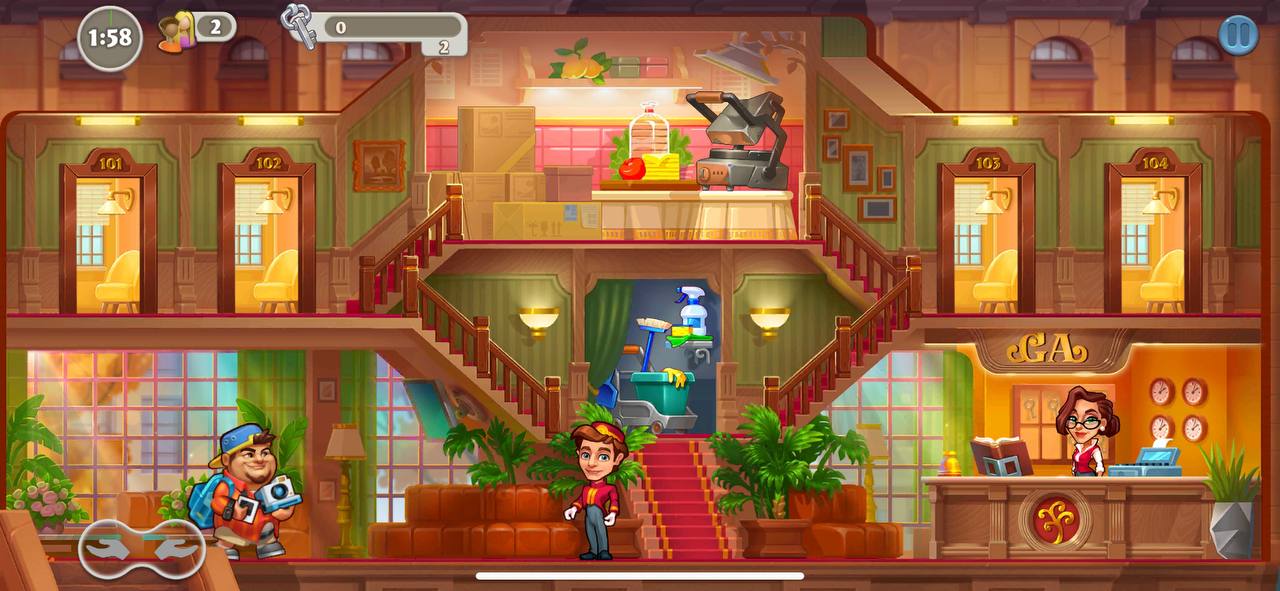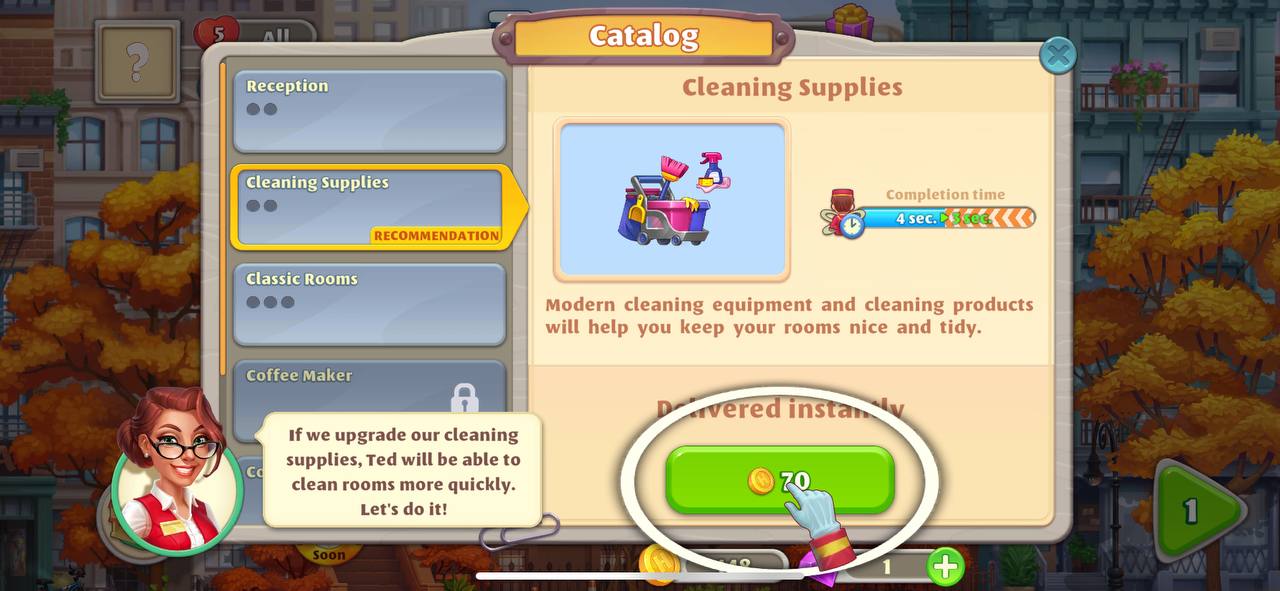 Hotel Empire Tycoon
This game is rather similar to the previous one. The concept is pretty much the same, but it doesn't make this one less exciting. Here, you'll start running a small hotel that is yet to grow.
As you go through the lvls, you'll get to earn coins and use those to enlarge the rooms, buy new furniture, and enhance the comfort lvl in general. Of course, the bigger your hotel gets, the more guests you'll be getting, and you'll need to hire more staff.
Hereby, you'll need to ensure there are some activities for your guests, and the restaurant with delicious meals, too. You can add a range swimming pool, a gym, and whatever else.
Plus, there will be constant situations for you to deal with, so prep yourself to make quick decisions and set your priorities straight. Don't forget about cleaning services and make sure all the guests are getting served on time.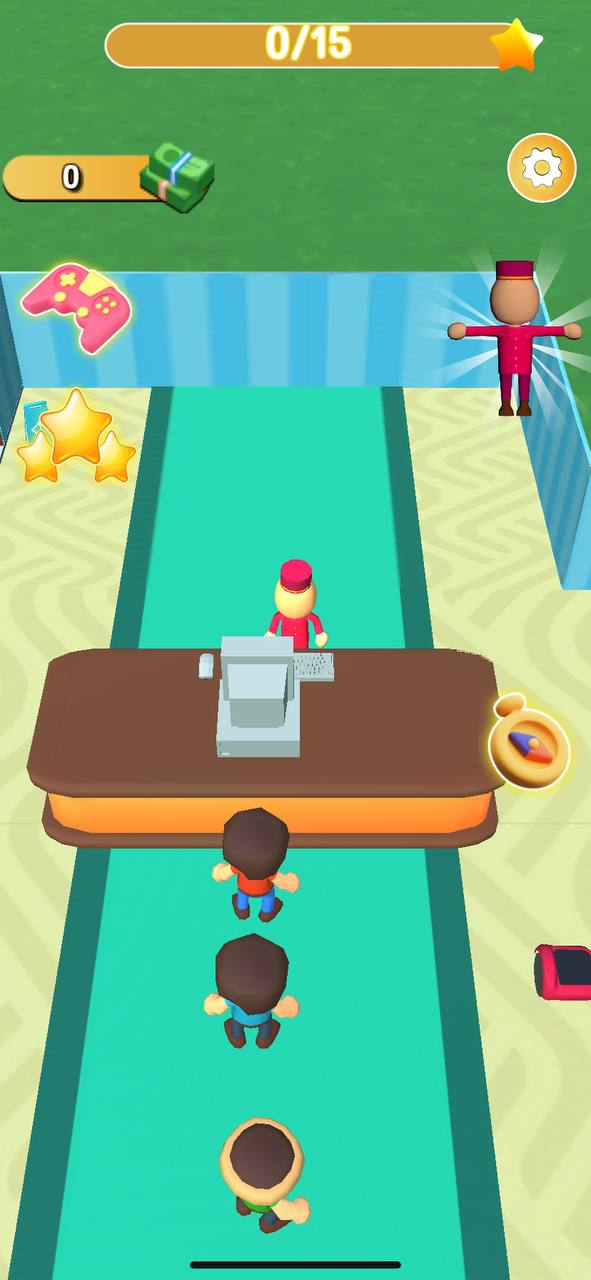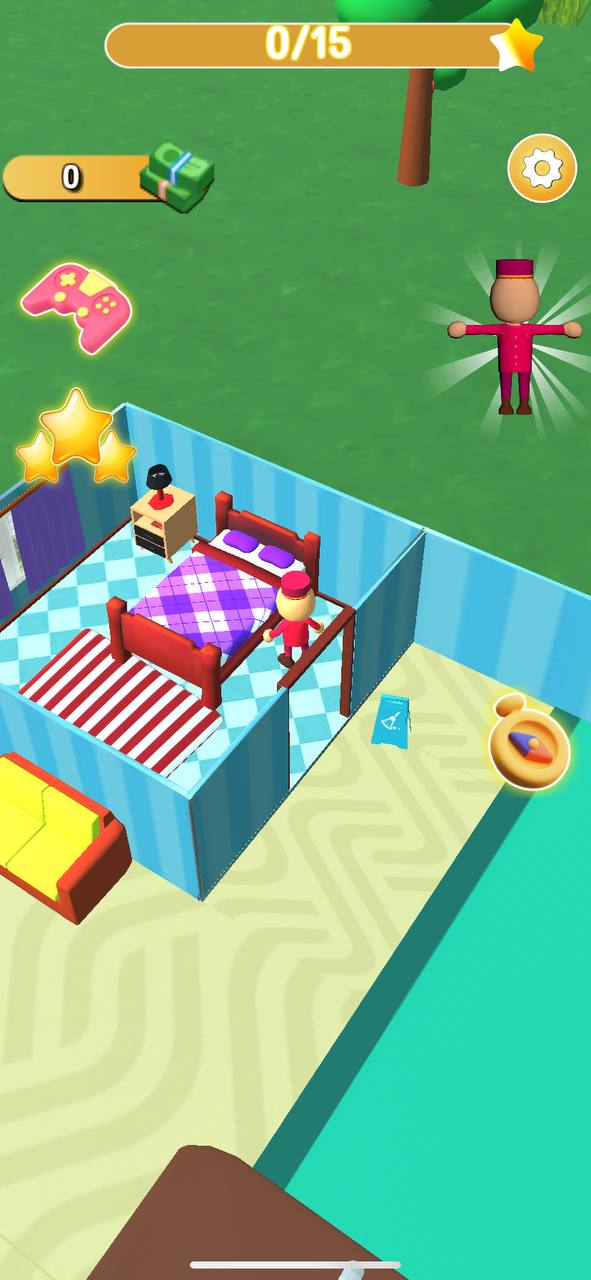 Supermarket Mania Journey
Although cafe and hotel management games are pretty entertaining, we've all seen that before. But what about one that lets you run a grocery store? Well, that's something new, right? And that's exactly what you'll be doing in this one.
This game lets you run a full-on grocery chain (which surely won't be that simple). You'll get to ensure all the stores are up and running, and open new ones as you go. There are hundreds of challenging situations for you to face here, and you'll be dealing with diverse types of customers, too.
With time, you'll be ending more staff and inventory, and those can be bought with in-game coins. And you'll also need to expand the assortment to please the customers.
The game is free, but some bonuses can only be bought for real money. Can you play without these? Yeah, sure. Plus, you can get tons of boosters and bonuses for simply entering the game, so no worries here.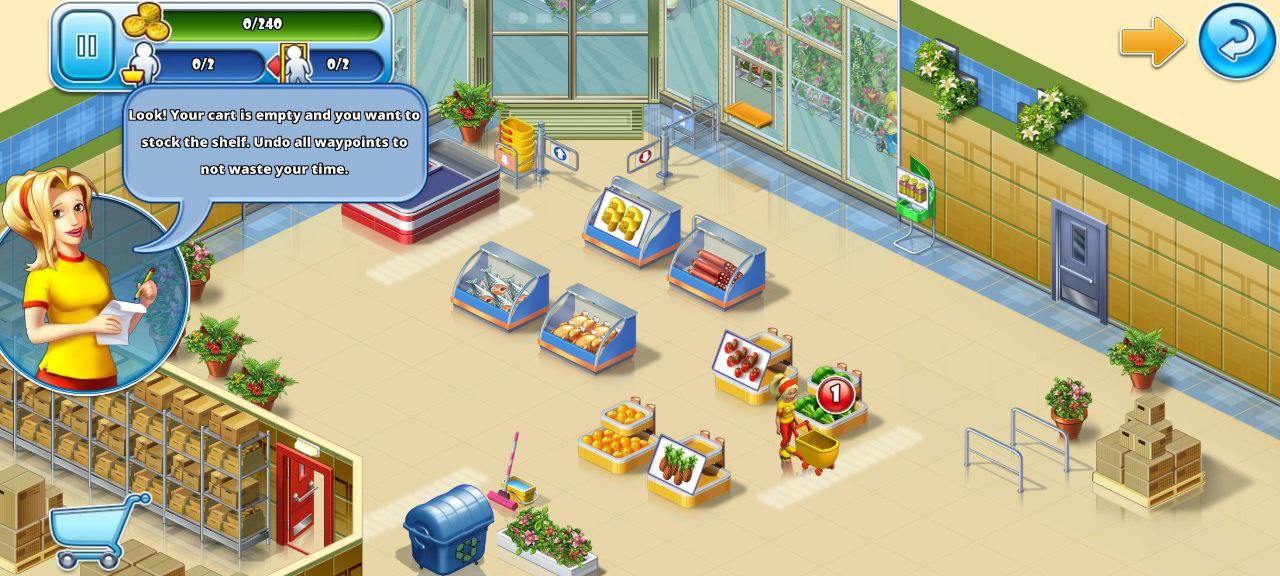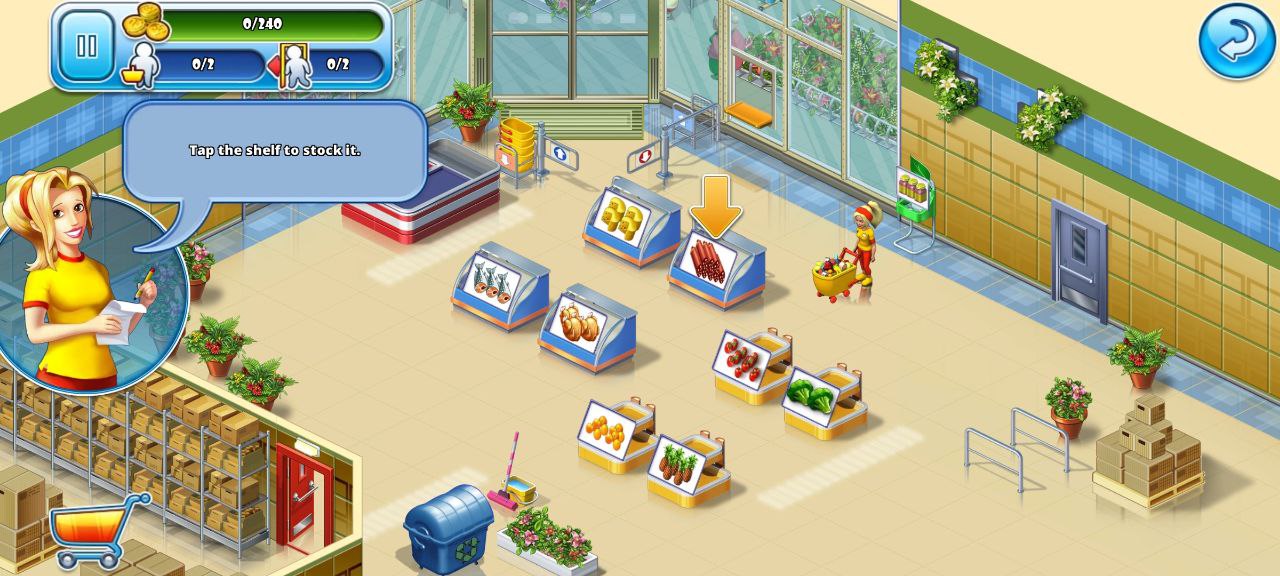 My Supermarket Story
This one also lets you take command of your own supermarket. You'll start small, but the career growth here is rather impressive. It will take time, but you'll be able to open the world's largest supermarket eventually.
You'll get to open more stores, expand the assortment, and hire more and more staff, too. But you're not the only store on the market. Just like in real life, you'll have competitors, and it's up to you to ensure the customers will choose you over all the others.
You'll deal with all kinds of clients, and not all of them are nice and understanding. They will demand more products and some of them can even be rude to your staff. You'll also get full control over the design of your stores, and there are a ton of options here, too.
At some point, you'll get to unlock restaurants and even enlarge parking spaces to attract more customers. You can even enter a full-on competition to prove your greatness.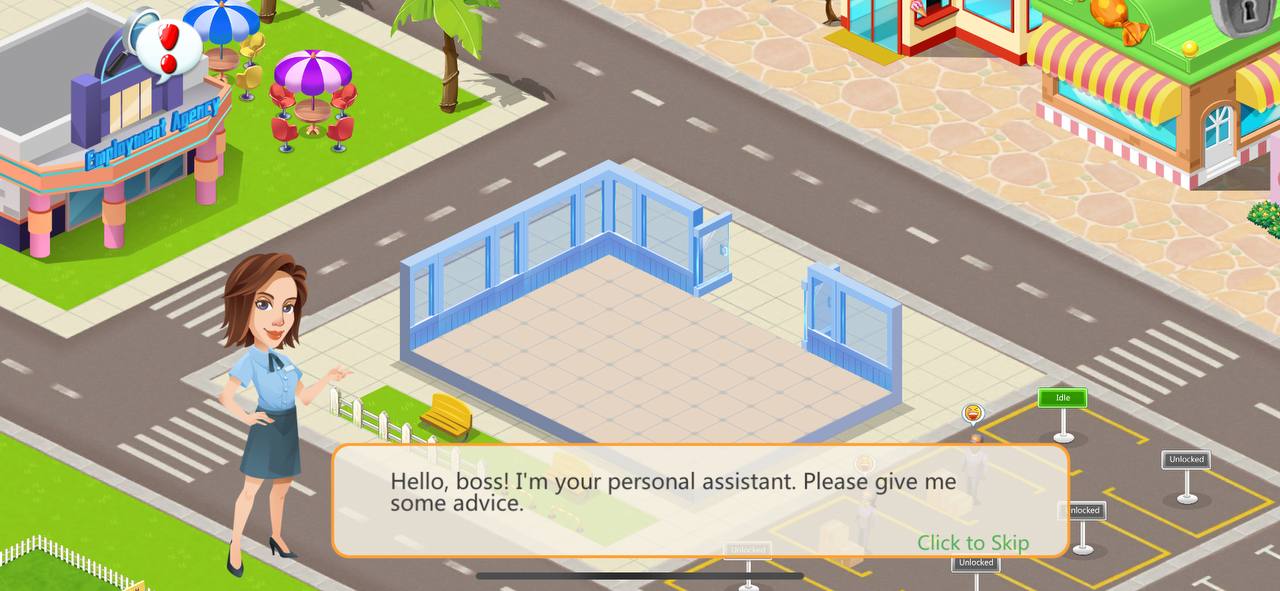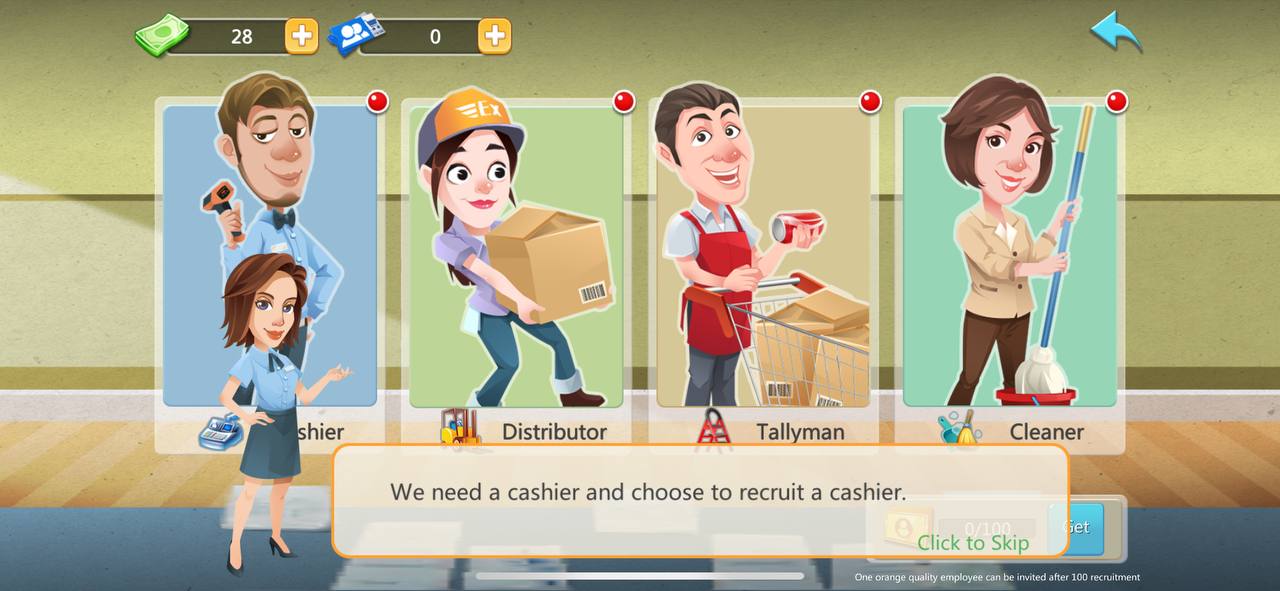 Check also: 11 Zoo Management Games for Android
Jane's Story
This one is all about guest management and cooking. It lets you run a hotel with a restaurant in it, and you'll need to control both. So not only will you need to help guests get into their rooms and ensure everything is clean, but Laos provide them with delicious meals.
It's a full-on business sim that lets you showcase your time management and cooking skills. You'll be being with all kinds of guests: some are cute and polite, and some – not too much. There will also be special games, and you'll get extra bonuses for completing them.
As time goes on, you'll be able to grow your hotel and upgrade your comfort status. You'll get to design it to match your prefs, add a pool, get new furniture, and all that.
The thing that makes this one unique is the storylines that will unfold through the lvls. There will be love affairs, friendships, and even engagements.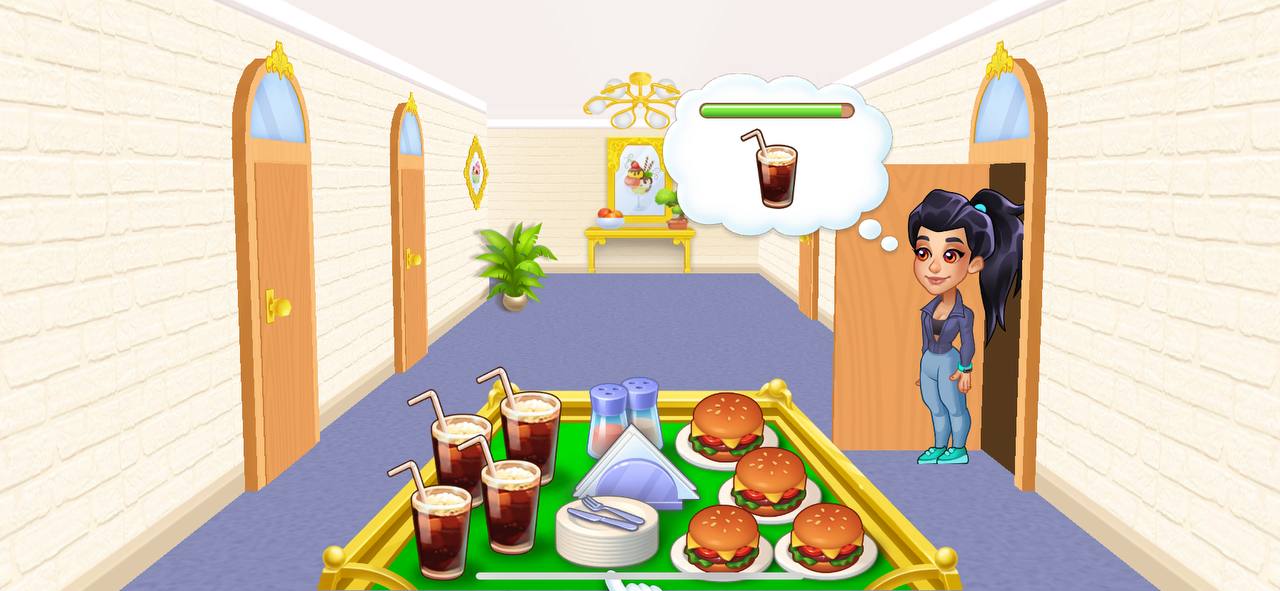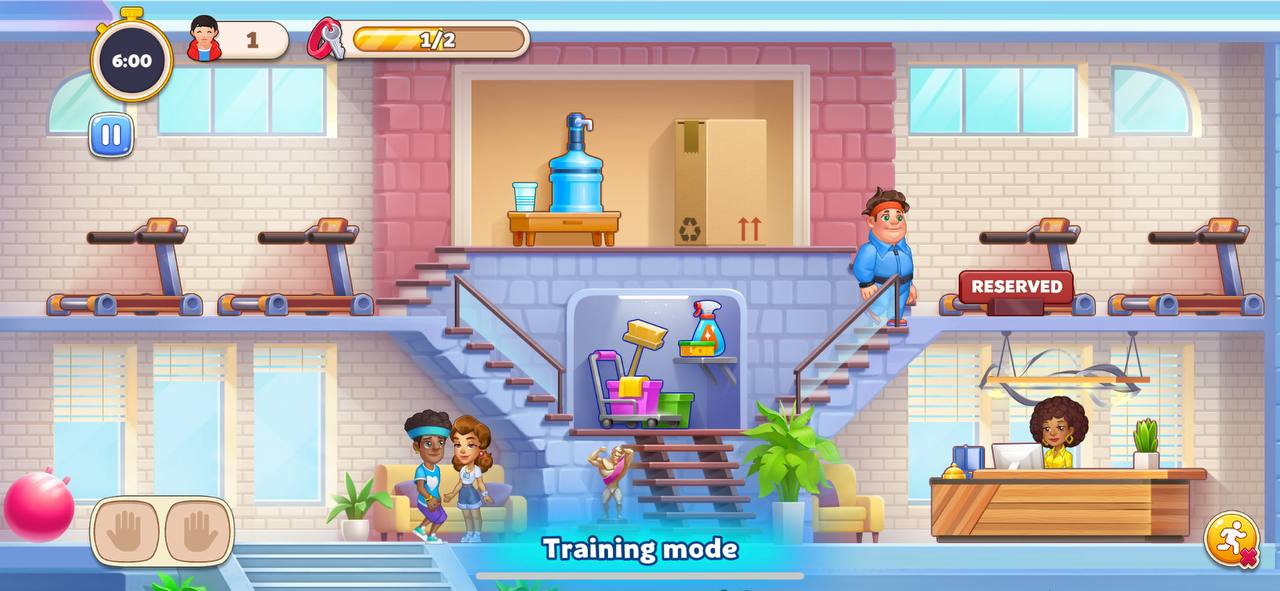 Cooking Madness
Ready to dive into a cooking frenzy? Cause that's exactly what this one lets you do. You'll get to open your own cafe and try to lead it to greatness.
The thing is, this one is all about versatility. The game covers over 50 themed restaurants, from Mexican to French ones. You can cook everything from sushi to burgers, pies, and tacos. You'll get over 2K lvls to go though, each one is more challenging than the other.
You'll get to practice new cooking techniques and make sure you're serving all clients on time. As the lvls go, the recipes will become more complicated and the orders will get bigger, too.
Just make sure you make all the orders correctly, you don't want to make customers sad or angry, don't you? You can also potentially ruin the dish in the oven, and the ingredients can go bad, too.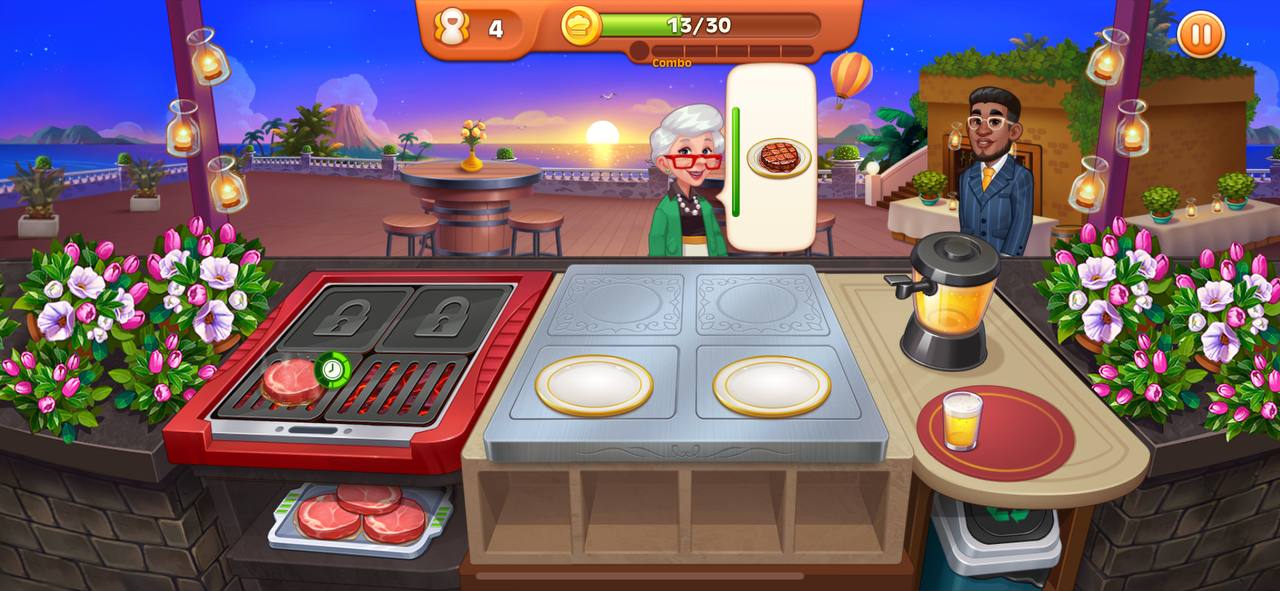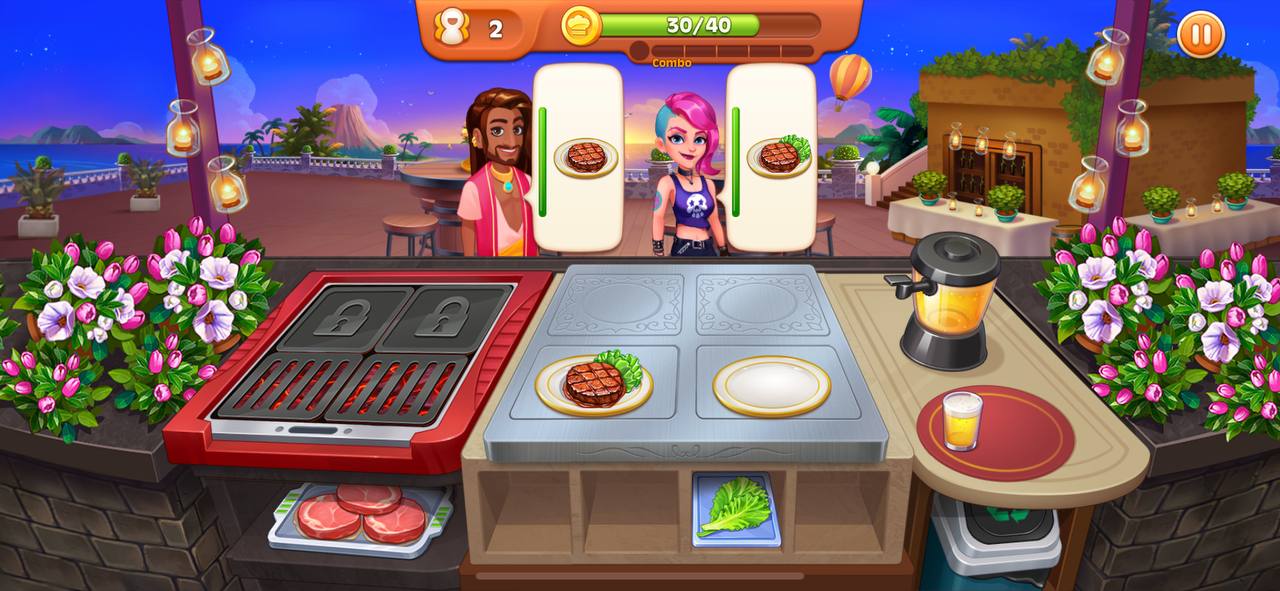 Cafe Panic
It's a game that lets you run your own coffee shop. You'll start from a tiny little one and will be able to upgrade it drastically with time. The game covers over 350 dishes to learn and more than 700 lvls to complete.
The game runs on increasing difficulty, so the tasks will get more and more challenging with time. The orders will get longer, and you'll need to expand the dishes to satisfy the guests and keep them interested.
Speaking of guests, there are over 60 customers to unlock here, each with a unique personality and taste. Some of them will even ask you for custom orders, just like in real-time. Once your first cafe is up and running, you'll get to open more around the globe. Each one will require new recipes and decorations.
You'll also get to unlock new inventory and hire more staff. You can even improve the skills of an administrator if needed.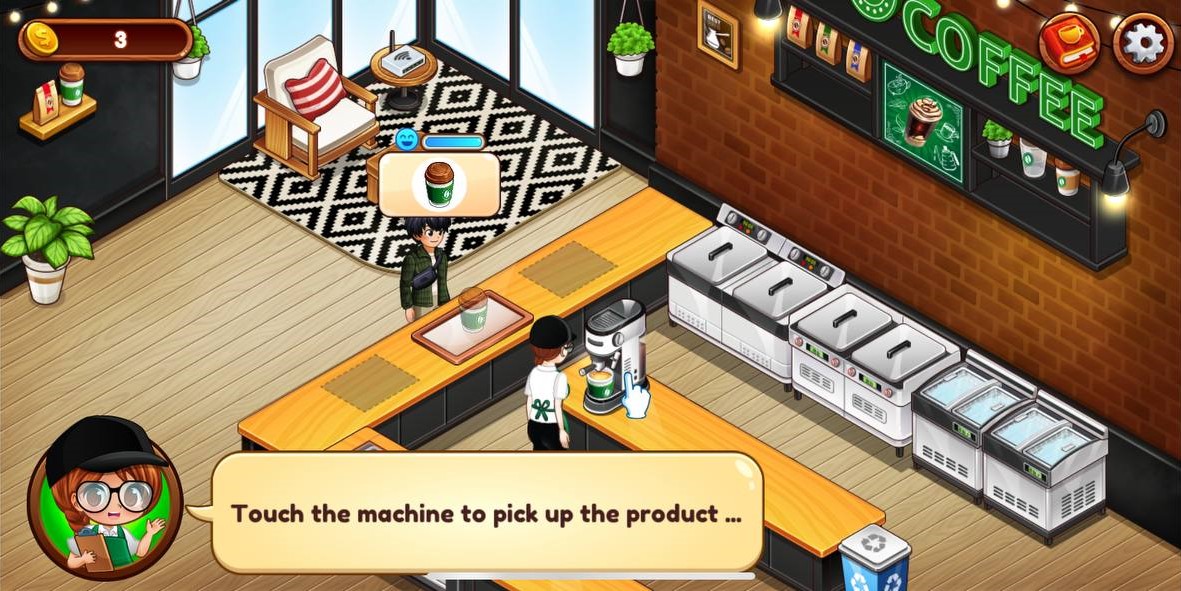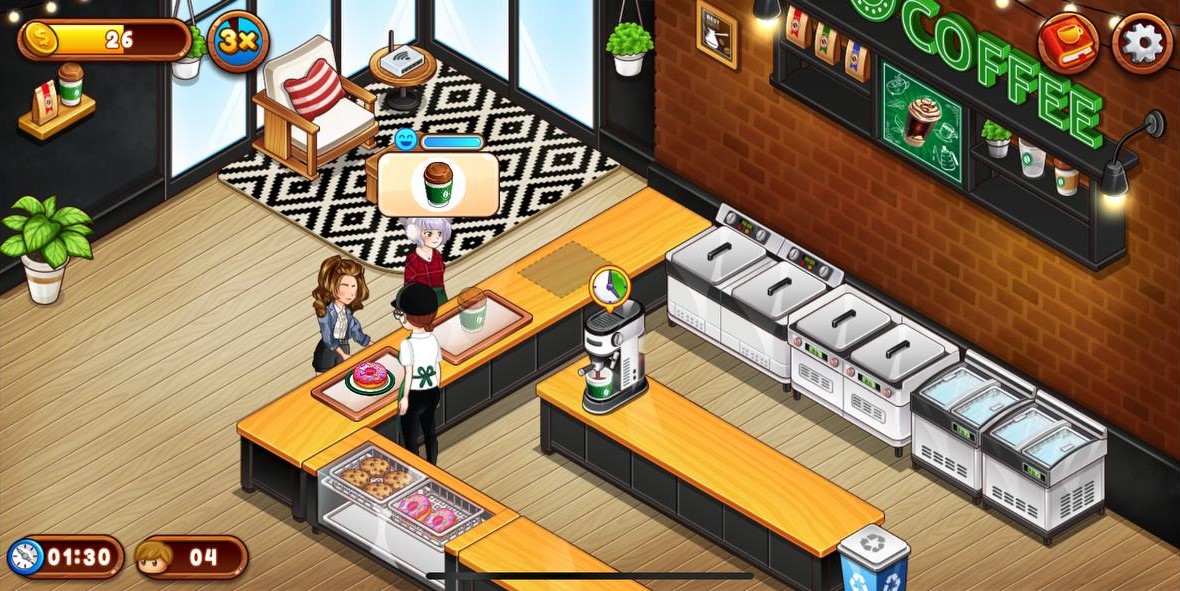 Turmoil
If you like the concept of a business simulator but don't quite like any of them, don't get past this one. It's inspired by the oil rush in the 19th century and lets you try to become a successful entrepreneur.
All the essential aspects are covered: there are rivals, stocks, and tech difficulties, and the vibes are there, too. The design on this one is authentic and adds up to the whole experience. You'll need to acquire the land and look for oil dowsers to work with.
The main goal here is to build a full-on pipe network, but it will take time to do that. You'll need to form an efficient transport system, hire workers, and buy all the supplies needed to make your empire thrive.
And don't forget to invest and build relationships with in-game characters. You can even become a mayor here at some point. Of course, no such game is complete with difficulties, and there will be many situations for you to deal with.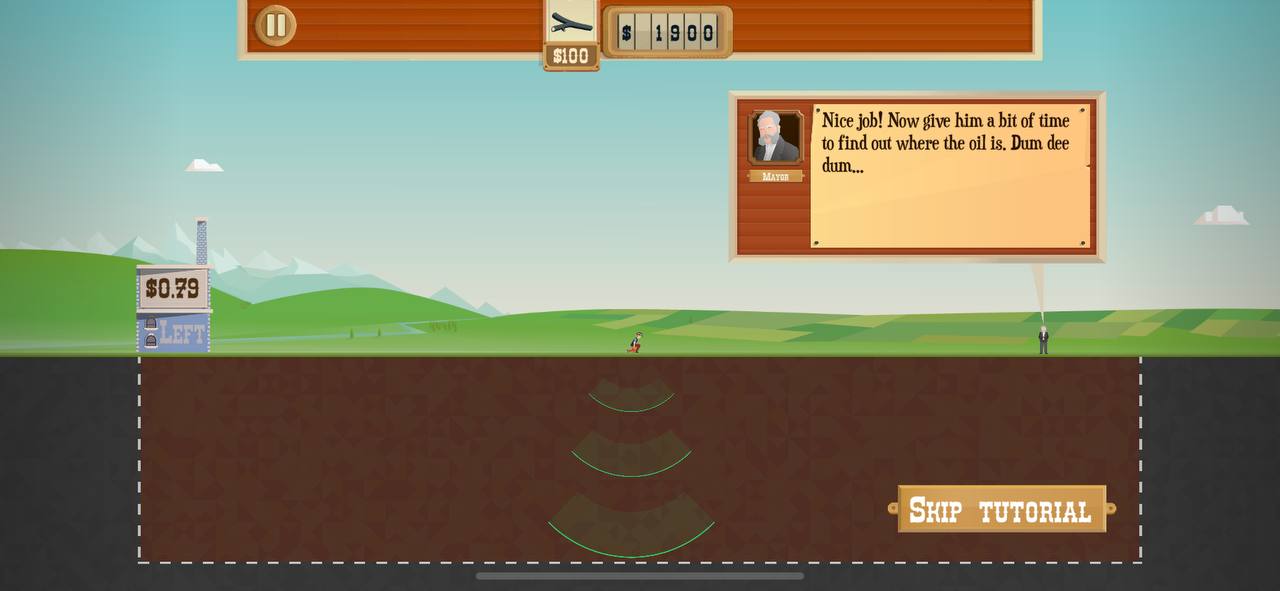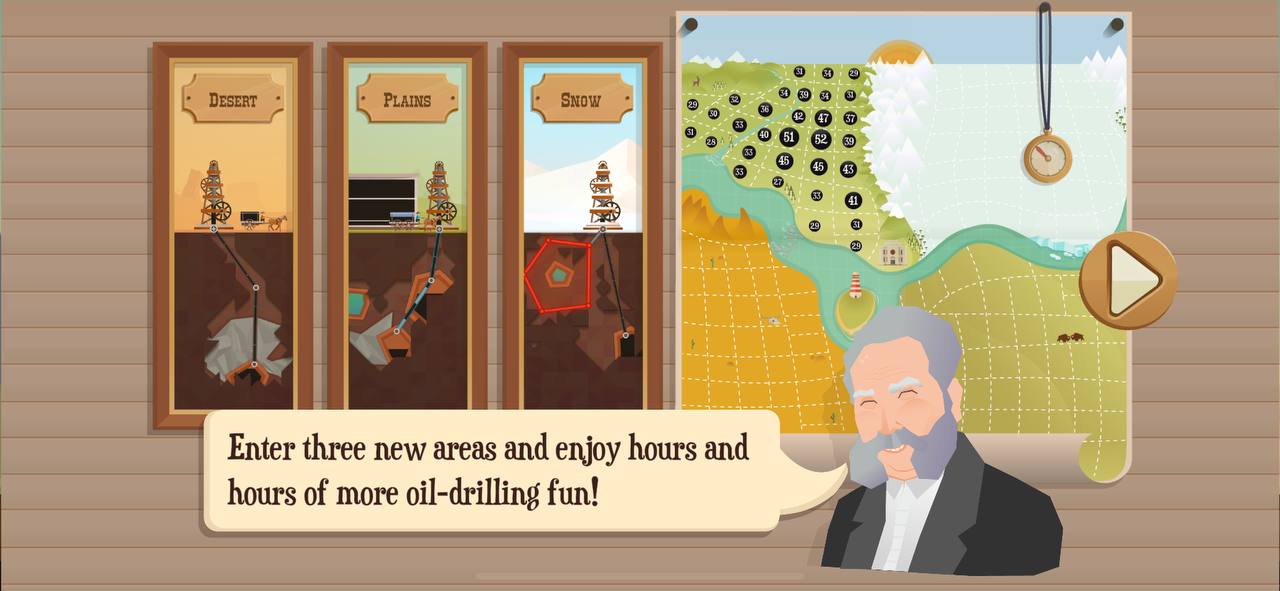 Big Farm
This one lets you escape the stress of everyday life while keeping your brain sharp. It lets you run a farm and control all of its aspects
With vintage buildings, windmills, and decorations, you can make the farm of your dreams. As you go, you'll get to grow a variety of fruits and veggies. You can also take care of cows, goats, horses, chickens, and all other animals.
Just remember that each one of them requires food, care, and proper living conditions, so make sure you can provide all that. The game lets you play with friends and trade goods with other users. You can even chat with farmers around the globe if needed.
With each planting cycle, you will distribute your crops make clever deals at the farm marketplace, and collect rewards. You can also participate in events and quests to find missing items that will improve your farm.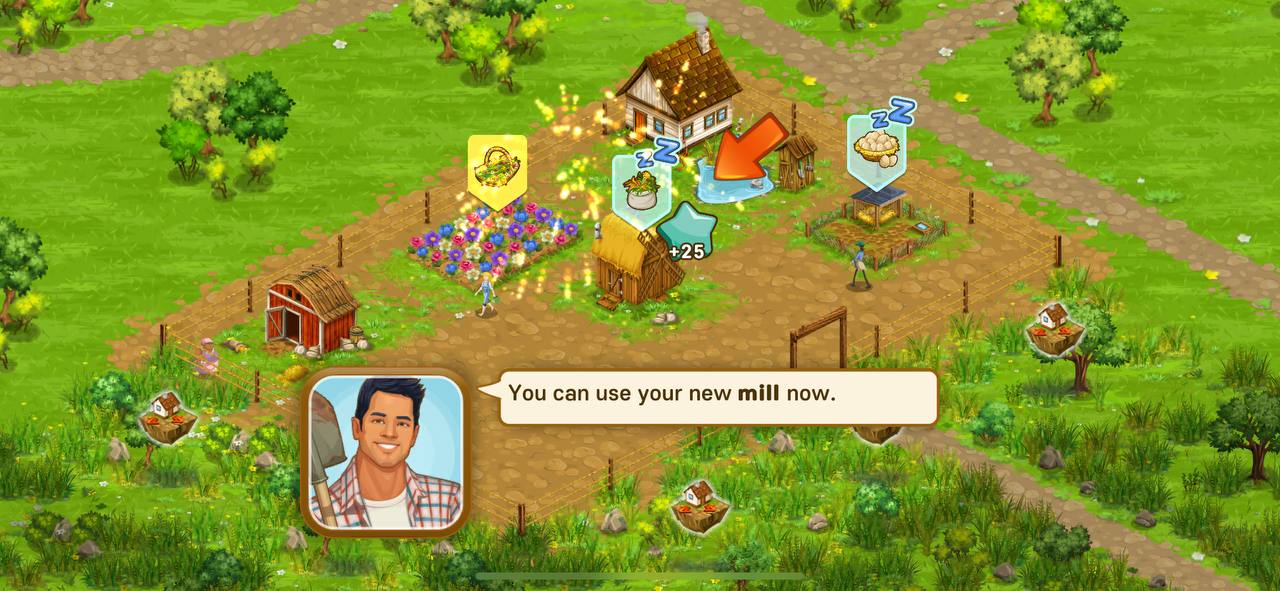 Dr. Cares
Who doesn't like animals? Everyone does! Ad all the animal games have a special charm to them, there's just something so adorable about all the cartoon pets that make these hard to resist.
In this game, you'll get to work at the vet clinic and take care of pets. Along with vet skills and proper equipment, this one requires strategic thinking and time management skills. You'll need to make sure all the clients are served and all the animals are happy and healthy.
You'll need to diagnose and cure animals and move around diverse locations. There are over 60 story lvls and 30 more challenges to keep you entertained.
The game also has a side plot, and you'll need to make important decisions that affect the story. As you go, you'll be able to collect bonuses and coins to expand the clinic.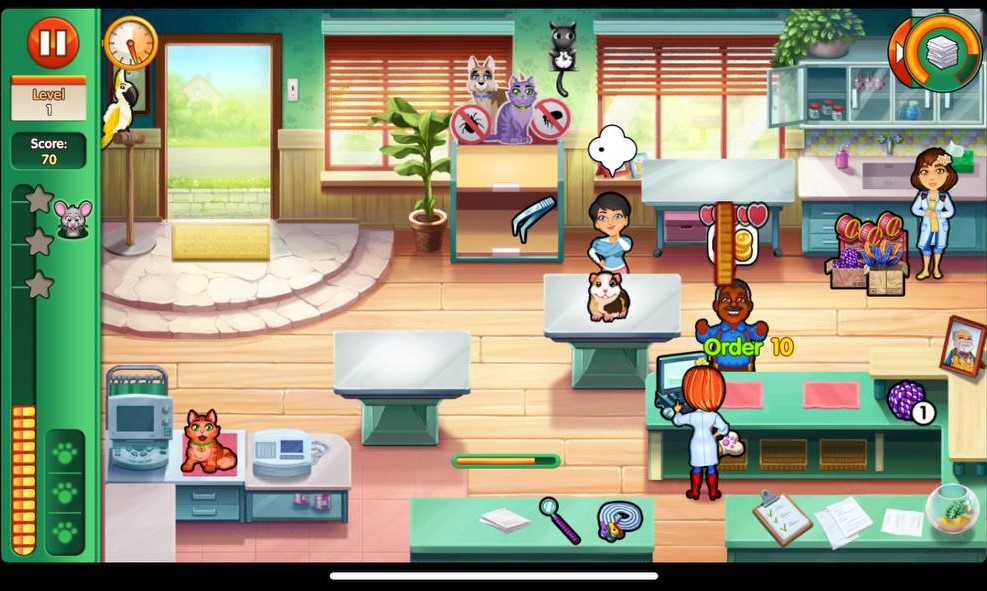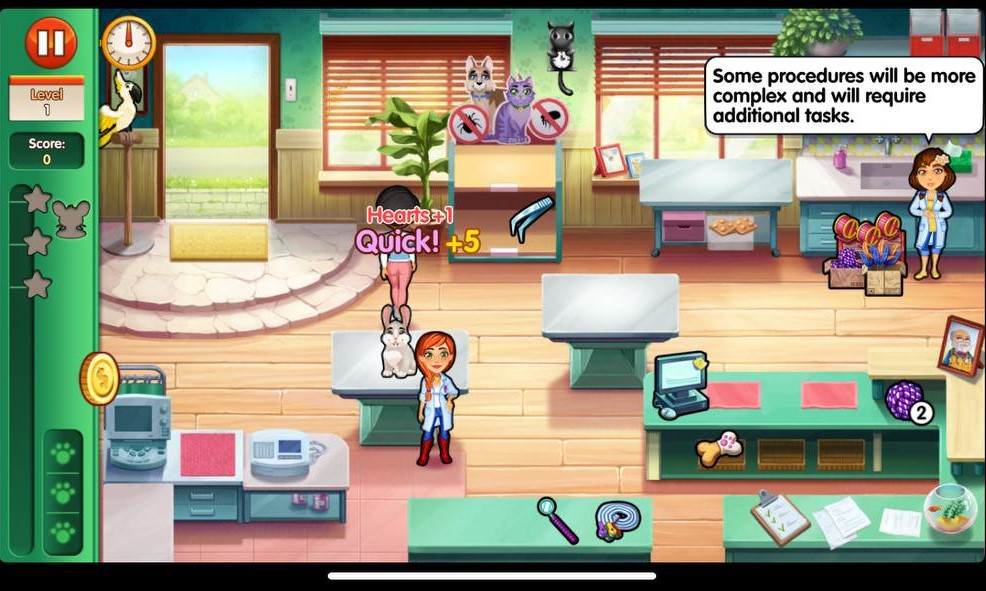 You may also check: 7 Best Gym Management Games
Undercover
Lastly, we have a mystery game that will test your reaction and strategic thinking. The main girl finds out her sister is missing, and it's her job to find her. Although most people believe the sister is long gone, she refuses to believe that. Will she be right? You're about to find out.
You'll need to follow the scapes of info and manage time to ensure you check all the leads. As the game goes on, you'll uncover spooky locations that will make chills run up your spine.
You'll find out the sister was involved in a shady company that is not that interested in helping you find here (or find out what happened). You'll have tons of suspects, each one looking more guilty than the other, and it's up to you to make a final guess.
Hereby, you don't work at the police, so you'll need to go on bartender shifts to earn some coins. There are tons of things to do here, really, so you won't get bored.