Fashion and modern technology are evolving at the same speed and are inextricably linked to each other. Nowadays, you can try on clothes before you buy them, using only your phone and special apps.
The possibilities of artificial intelligence do not stop there. You can also create a virtual closet, where AI will pick up your image every day. Or do you want to change your style? These best AI apps for fashion in 2023 will help you. Let's take a closer look at their advantages.
Acloset
The Asloset app is a handy virtual closet that helps users store and organize their clothes and accessories using AI technologies. With its help, you can create your unique collection of clothes and experiment with different combinations to create stylish and fashionable looks.
The app offers many features that make it easy to manage your closet and help you make better choices. You can add your clothing items and accessories to the app by using their in-app photos or uploading existing ones.
The program supports different types of clothing including tops, bottoms, shoes, and accessories. For easy searching and organization, you can set categories and tags for each item. For example, you can create categories for work, sports, parties, and so on, and put the corresponding clothes in each category.
The Asloset app allows you to create different combinations of clothes, shoes, and accessories. You can view all the clothing items on one page and drag and drop them to create interesting and trendy looks.
Use the calendar here to plan your events and choose the right outfit. Mark important dates on the calendar: meetings, parties, business events, and other occasions, and the app will automatically suggest you the appropriate outfit combinations.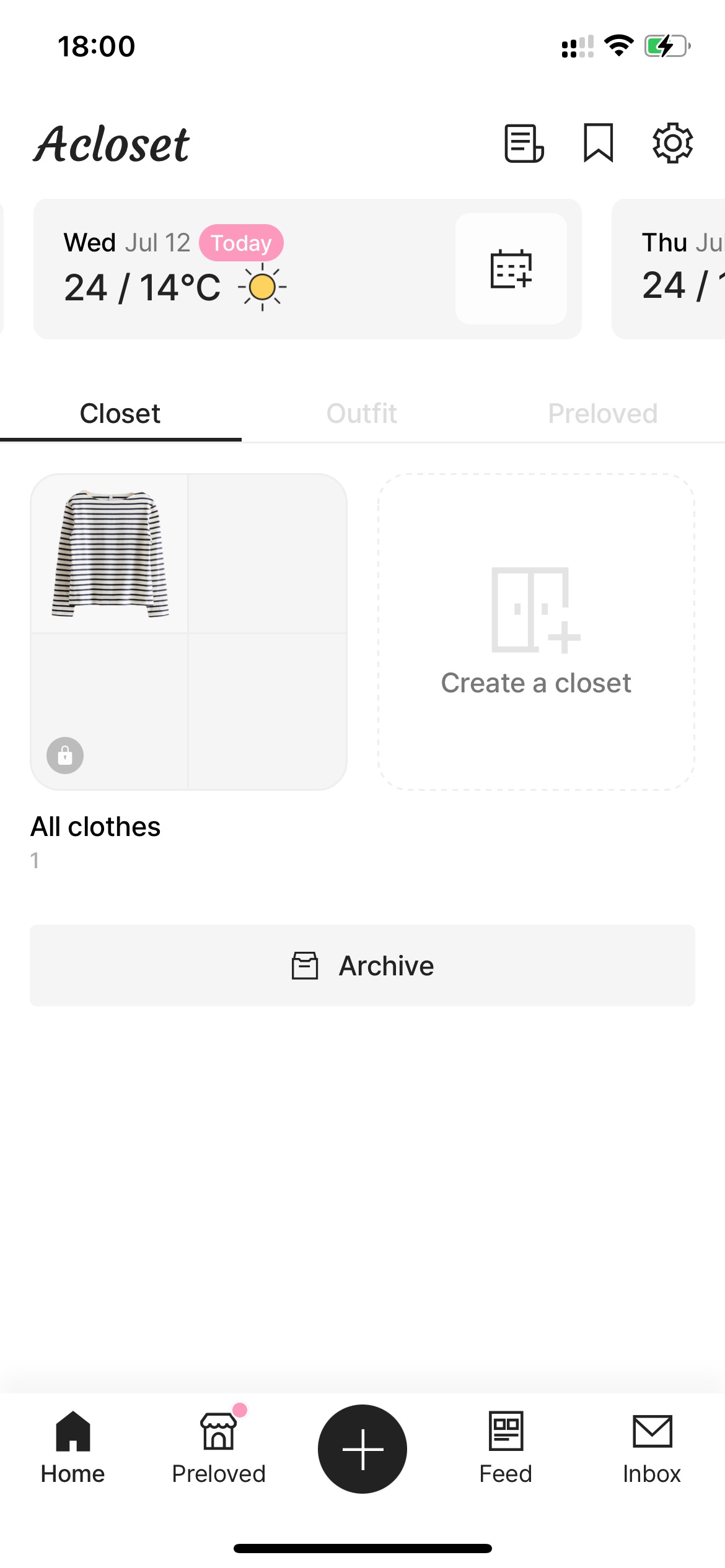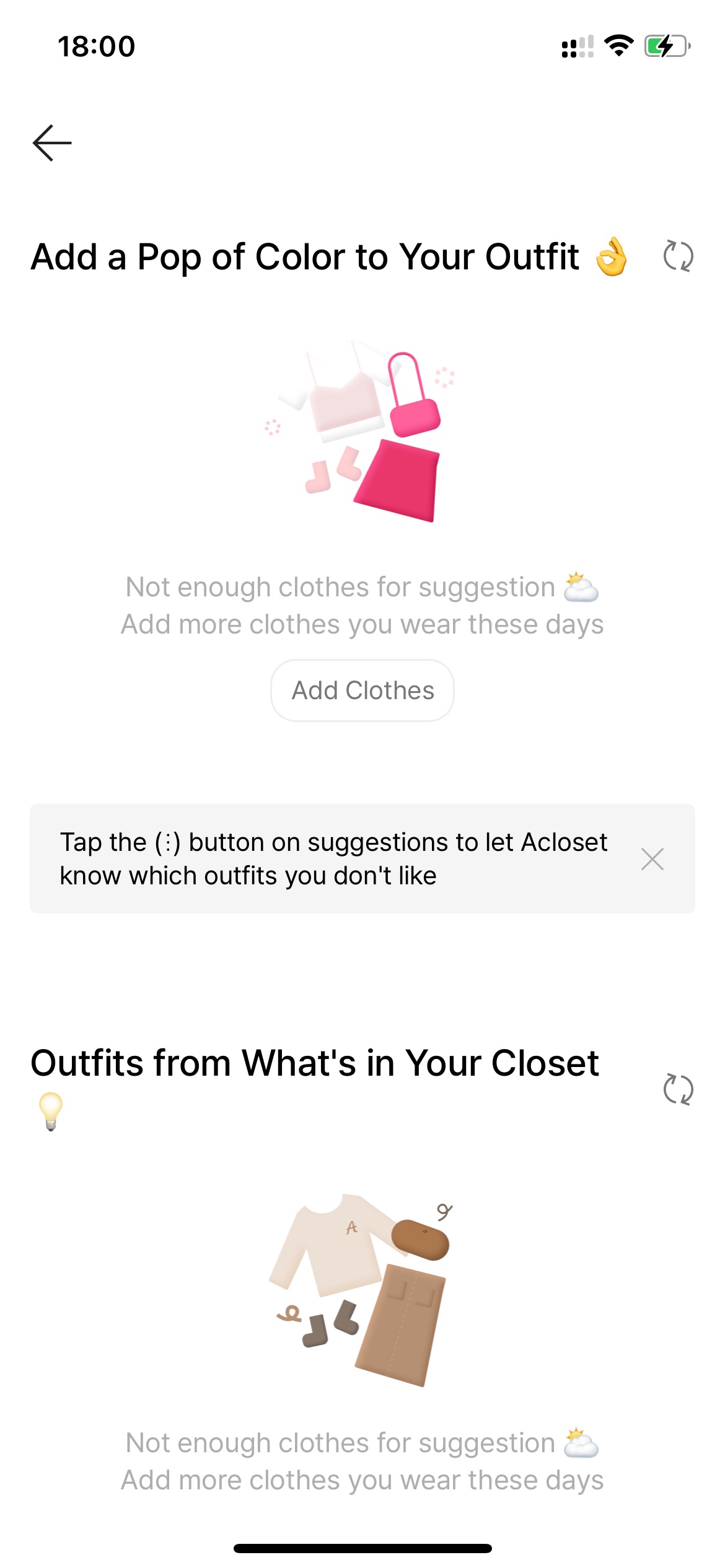 Asloset helps you keep up with current fashion trends, offering you style ideas and unique combinations tailored to the weather and time of year.


You may also like: 11 Best Apps for Fashion Designers (Android & iOS)
Pronti AI
Pronti AI is a mobile app created for those who want to be always in the center of attention thanks to its unusual and bright image. It combines an outfit generator and an organizer for your things. Here you can add all your clothes, sort them into categories, and put shoes and accessories separately.
After adding all your outfits, the app will generate the best look for you. Thanks to Pronti AI, you can even find an outfit for yourself for a specific occasion. The program also allows you to save your entire closet, and then use it for future purchases of things in the store.
You will be able to easily navigate through your list by using convenient search and filtering. Thanks to these features of the app, you will always be aware of the number of things in your closet.
The program works as fast as possible, so you won't have to wait long for the results. It can also independently recommend the best items for your closet based on what you already have.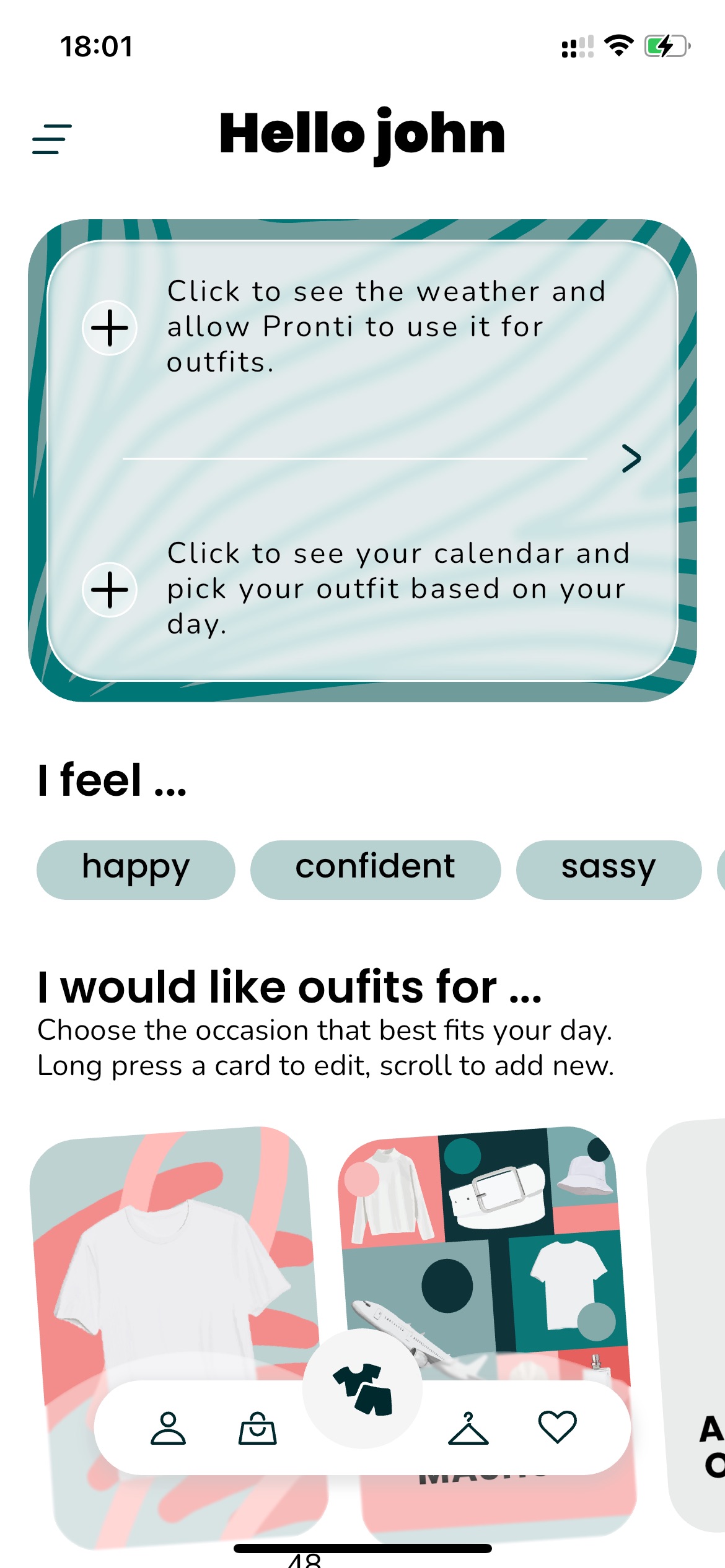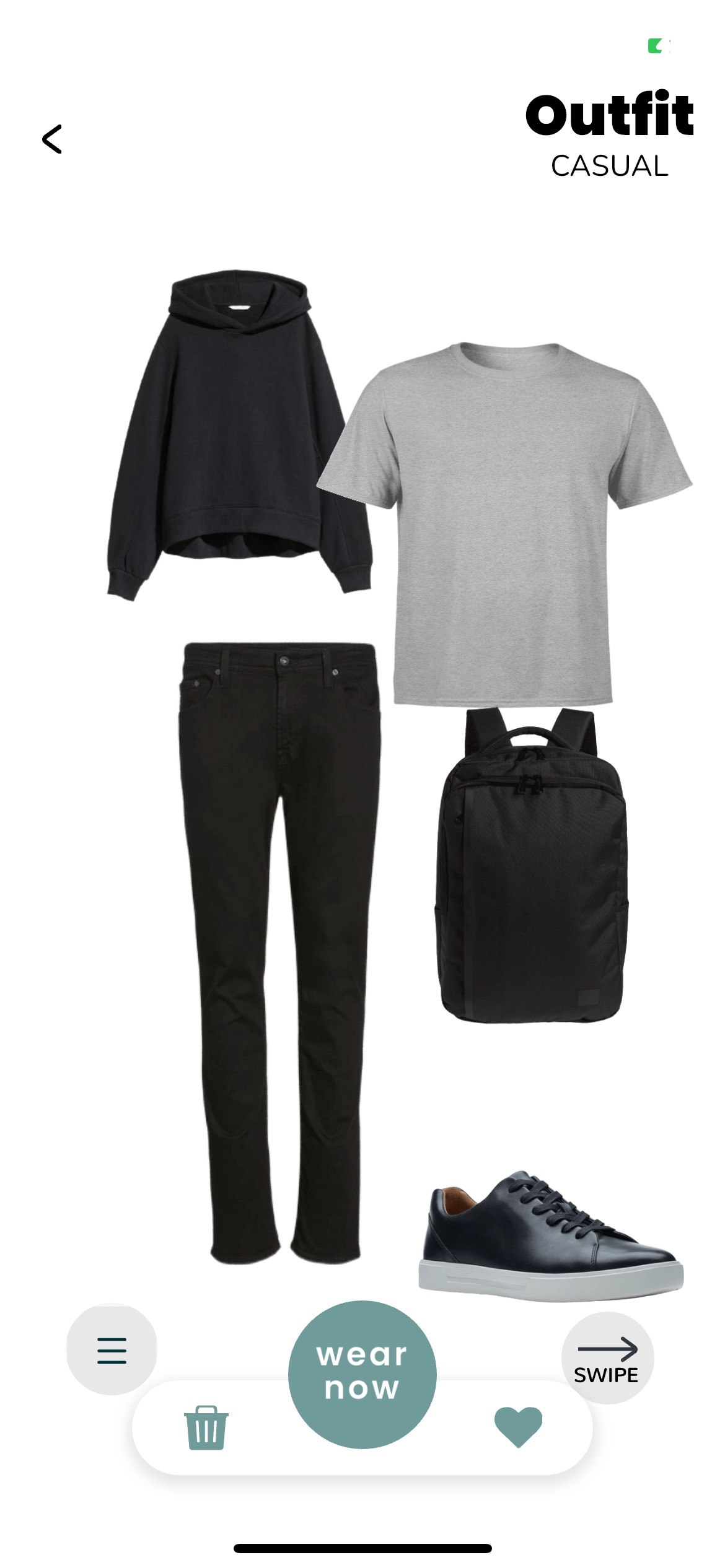 The app and its functionality will be available to users for free, so you can use it for an unlimited amount of time. It provides a rather simple and convenient user interface, which allows you to quickly understand the way you can use it.


Mod AI Stylist
Mod Al Stylist is an innovative mobile app for fashion lovers, designed to help users create stylish and fashionable looks. With its help, you can follow the latest trends in the fashion world, get inspiration and find new ideas for shopping for fashionable clothing items.
Here, users can easily navigate through the different sections of the app, as well as choose the appropriate features from a large menu. The app offers a huge selection of diverse clothing categories including outerwear, dresses, pants, skirts, shoes, and accessories.
You will be able to find everything you need to create a unique and stylish look for every day or for a special occasion. Each item of clothing is provided with a detailed description, photos, and price so that you can make the best choice.
A special feature of the app is the ability to create a personalized closet with the help of AI. You will be able to add to your closet the models of clothes you are interested in, so you can easily navigate what you have in stock and what images you can create.
Then, the app will suggest clothing and accessory combinations to you based on your answers in a small questionnaire.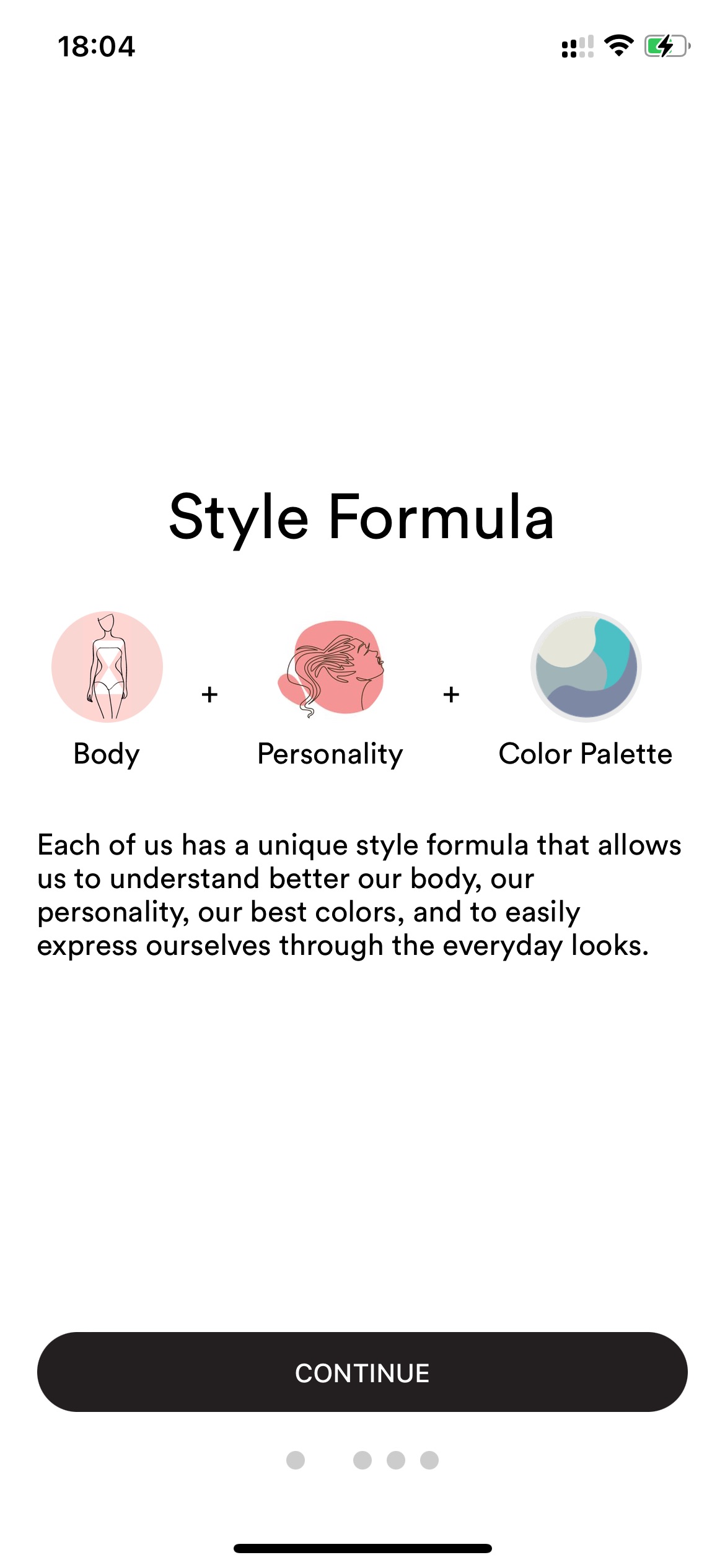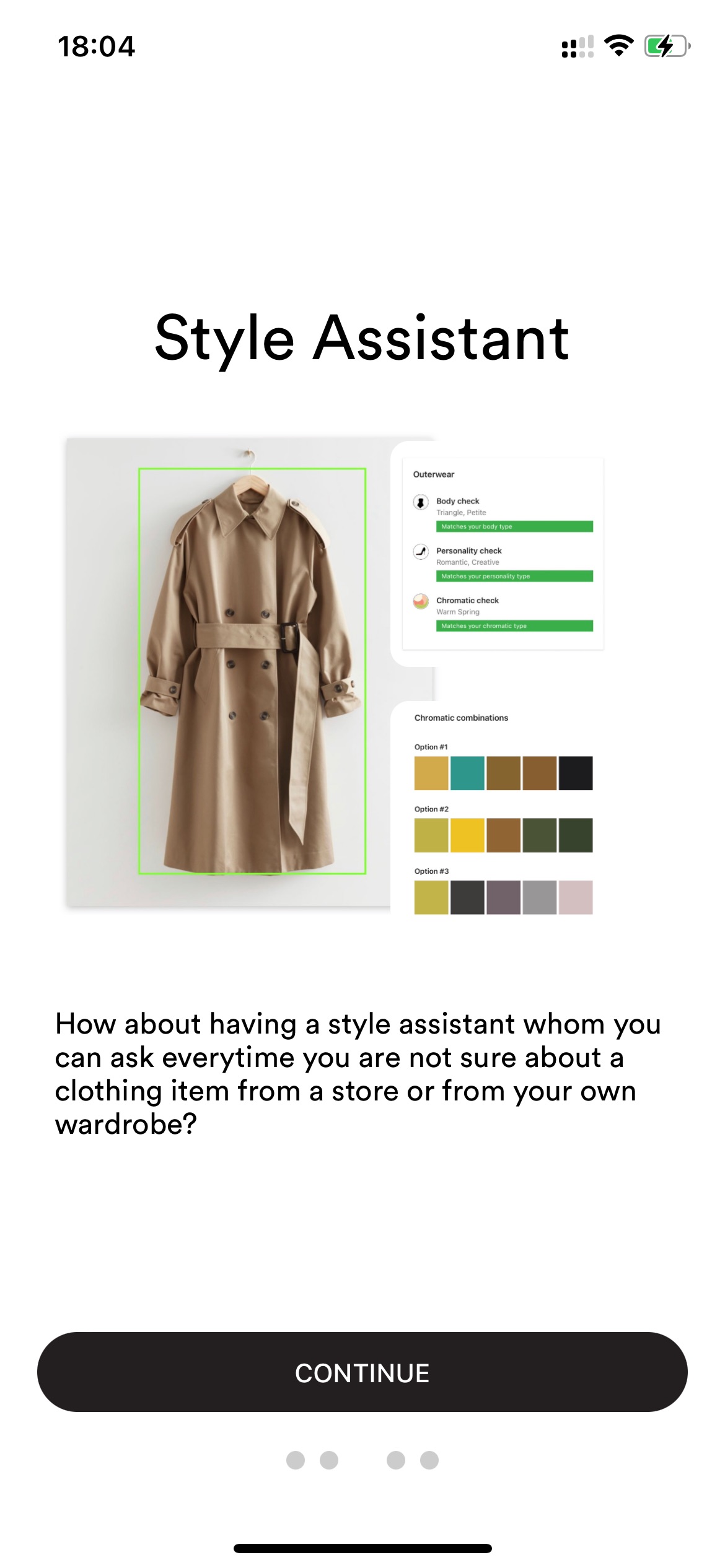 Mod AI Stylist offers a handy tool to search for a specific piece of clothing or accessory based on given parameters such as color, size, brand, etc. This makes the search and shopping process easier and faster.


Style DNA
Style DNA app is a unique platform that will help you develop your style, follow the latest fashion trends and create a unique look. The app provides users with a simple and straightforward interface that makes it quick and easy to learn all the features of the app.
Inside the app, you will find an extensive database with various fashion trends, styles, and clothing combinations. The choice of style will be based on your preferences, as well as on analyzing information about the parameters you set.
When you launch the app, you will be asked to take a quiz that will help you determine your personal style and mood. It also takes into account current trends and provides recommendations on fundamental elements in your closet to help you create a look for any situation.
The app has a feature that allows you to create your own lookbooks. You can save your favorite combinations and share them with your friends via social media. Besides, the app offers you to make your own color palette to make it easier for you to choose a look.
With the app's tips feature, you will be able to see the best combinations of your items available in your closet. It will also create daily bows for you based on your clothing preferences and color palette.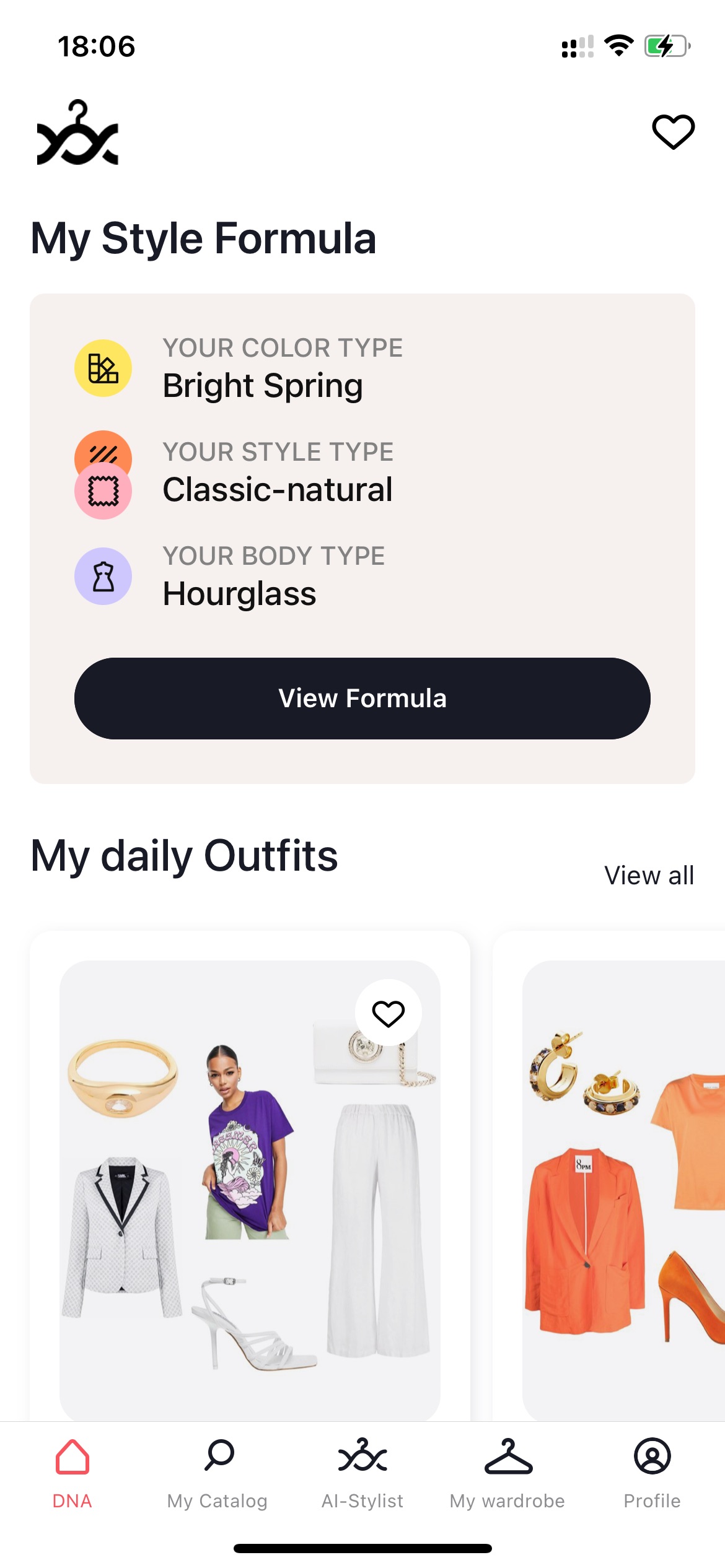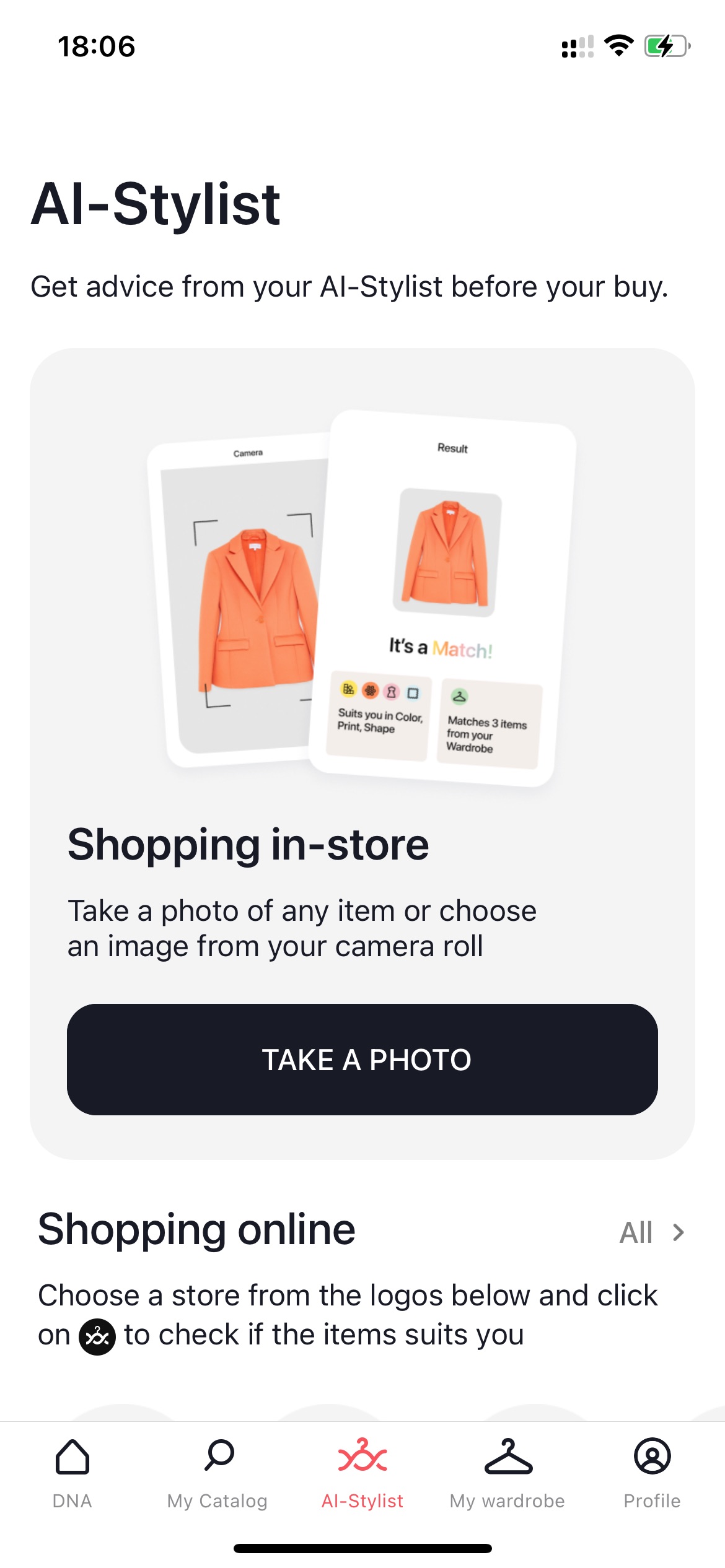 Style DNA allows you to find the best style for yourself, regardless of the type of figure and individual parameters of the user.


DRESSX FASHION METAVERSE
DRESSX FASHION METAVERSE is a mobile app developed for all fashion lovers. It offers a unique opportunity to virtually try on absolutely all the latest models of clothing of famous brands.
A great advantage of the app is the ability to use augmented reality (AR) to create a realistic and three-dimensional display of clothes on your device. Open the app and select the one you like from a wide range of outfits. Then use the AR feature to put on your chosen clothes virtually.
You'll be able to move, turn and enjoy the display of the clothes on your body using your smartphone or tablet's camera. This amazing combination of fashion and technology allows you to create your own stylish and fashionable looks without having to actually try them on in stores.
You can also shoot a virtual video wearing the digital clothes to see how they look on you from the outside. The clothes in the app are current to today's fashion trends and much more realistic. You will be able to open your virtual closet and find a variety of outfits, from casual sets for work to evening dresses for special occasions.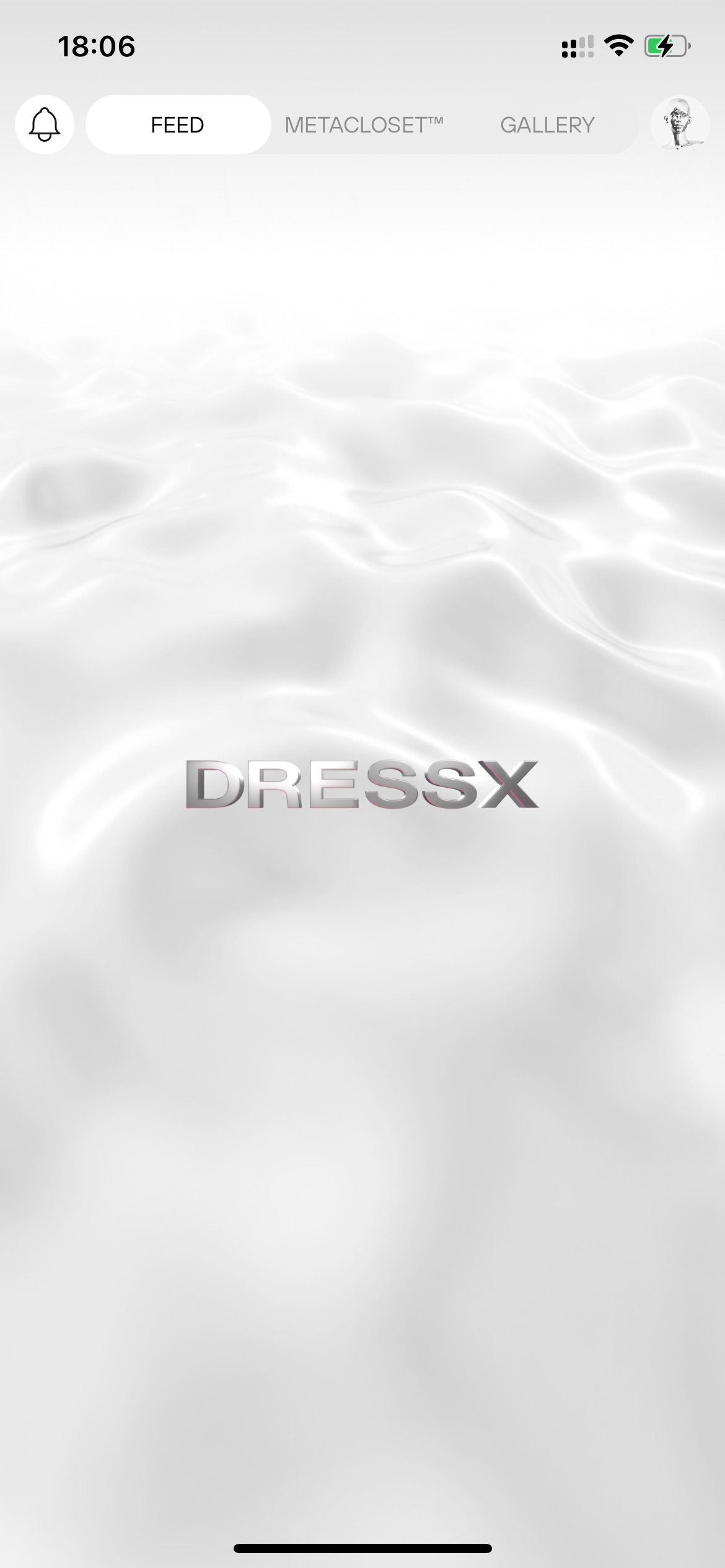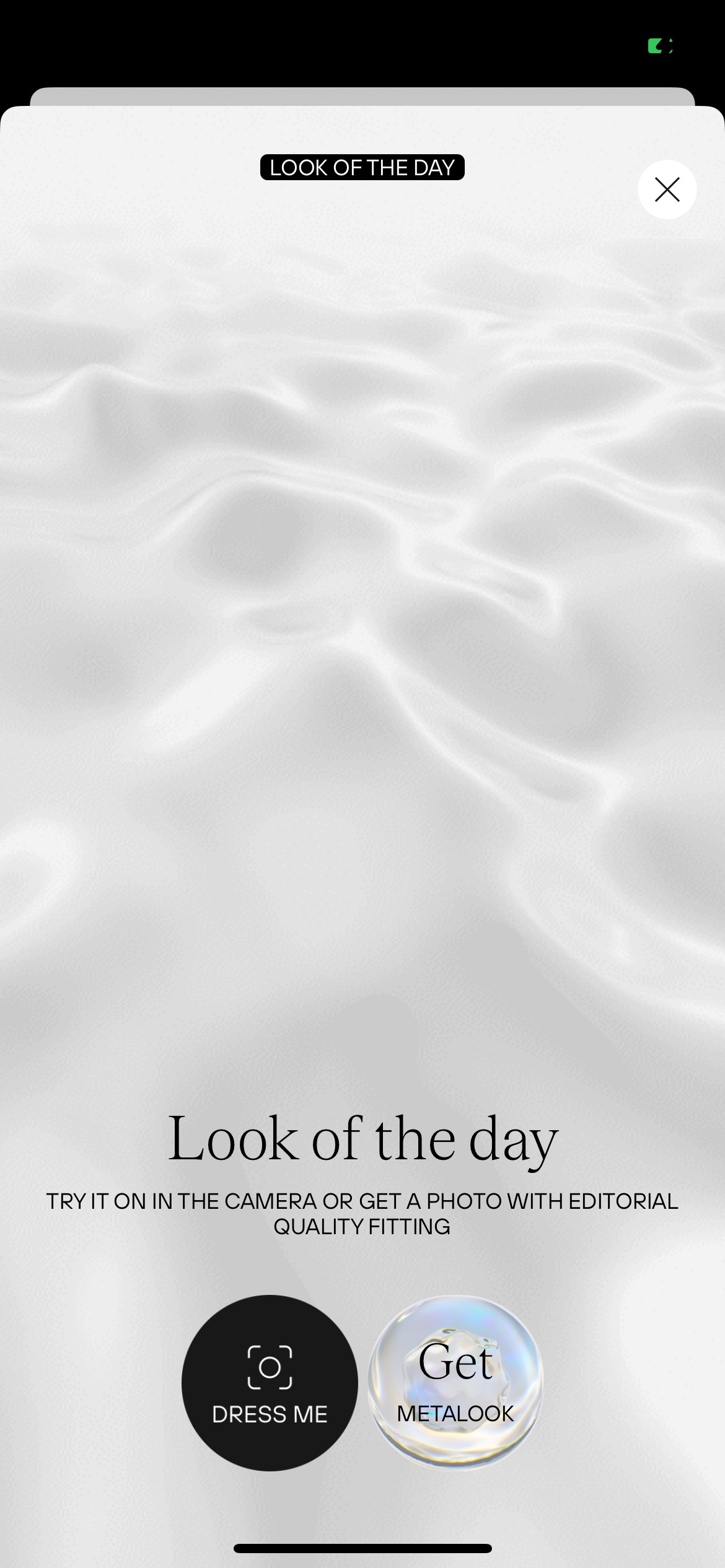 To find your perfect outfit, you can use convenient filters by style, brand, color, and other parameters. Share your virtual outfit photos on social media or send them to friends to get feedback.


ShopLook
ShopLook is a modern mobile app designed for people who love fashion and style and want to be aware of the latest trends in the world of fashion and shopping. With this app, you will be able to find inspiration, create new images, and share your findings with other people.
Follow famous designers, fashion bloggers, and influencers to stay up-to-date and get inspired by their work. Use the Style Creation feature to get awesome looks for any situation. You will be able to choose clothes, shoes, accessories, makeup, and hairstyles to create unique combinations and share them with other users.
Upload your photos of fashion finds and share them with the community. Get feedback and inspiration from other users, comment on their work, and follow comments on your outfits.
Add your favorite pieces to your personalized fashion collection and use them for inspiration and future purchases. You'll be able to go back to your collection to check out all your favorite finds and use it as a visual aid for creating looks.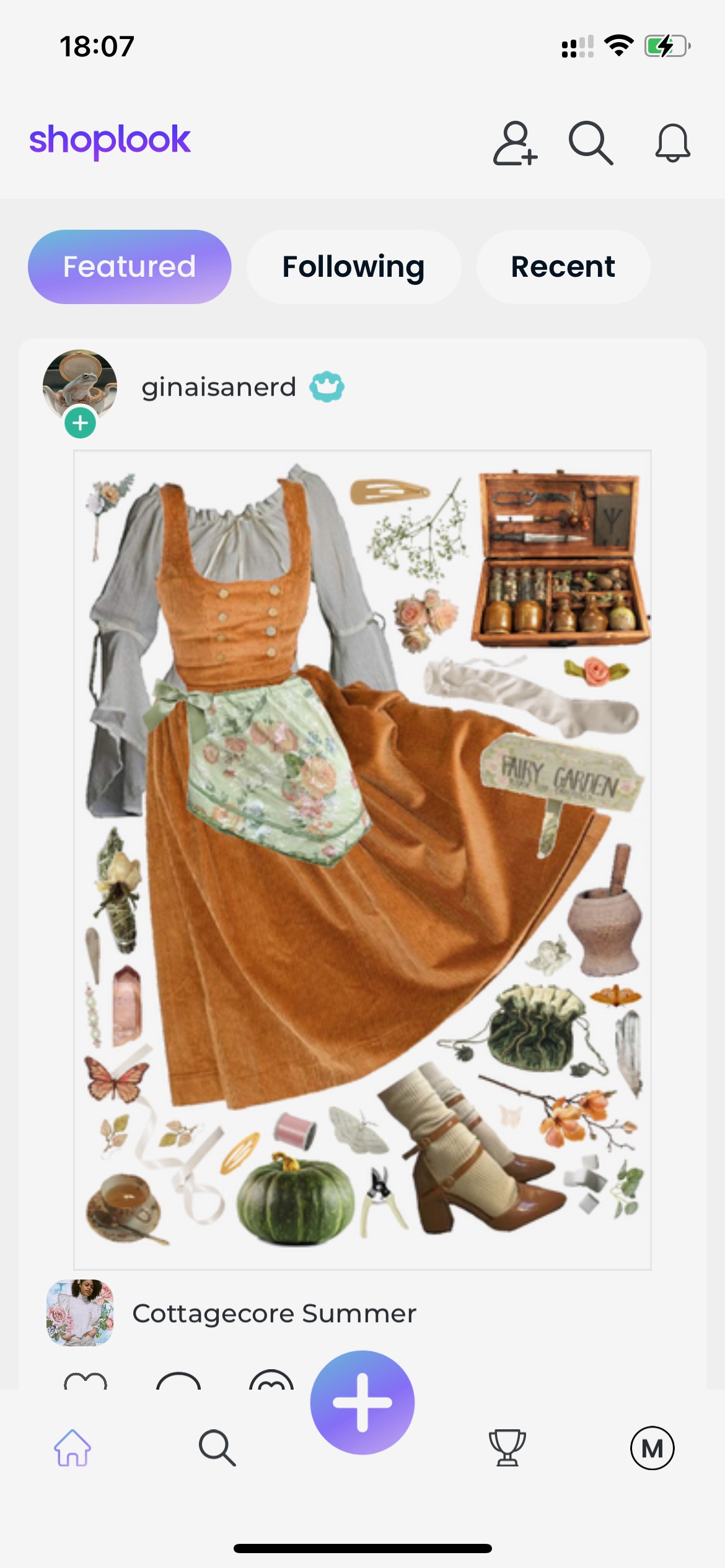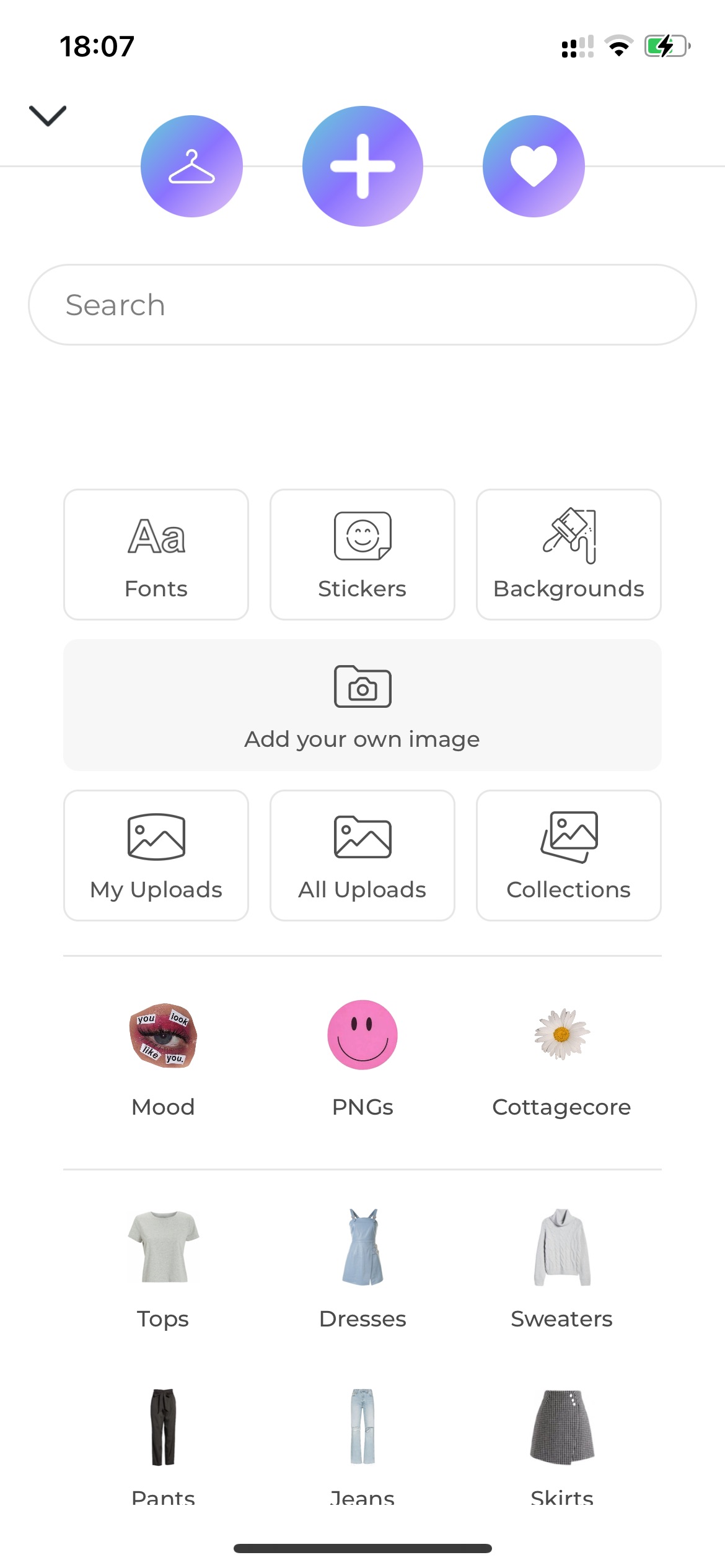 Join the app's community, connect with others, share ideas, and get tips from experienced style wearers. Follow other users' works, rate their creativity, and take part in various contests and Challenges.


You may also like: 11 Best Apps for Men's Fashion and Clothing (Android & iOS)
Combyne
Combyne is a mobile app for creating fashionable outfits from suggested items and accessories. The app allows people to get inspired, create and combine fashionable outfits, share their styles, and discuss fashion trends with a community of style and fashion lovers.
It is a platform created for users to share their fashion outfits and ideas with other users. Get inspiration from other stylists, follow their profiles, and comment on their looks. You can also create your customized profile to showcase your own style and get feedback from the community.
This app offers an extensive collection of clothes and accessories of the latest fashion trends. You can drag and drop and combine clothing items using a simple and straightforward interface to create a unique look. Add clothing items to photos, change colors, and sizes, and add accessories here.
The app allows unlimited combinations, which makes it easy to use. It also offers various editing tools so that users can customize their images in detail. You can adjust the brightness, contrast, and saturation of the image to create the desired effect.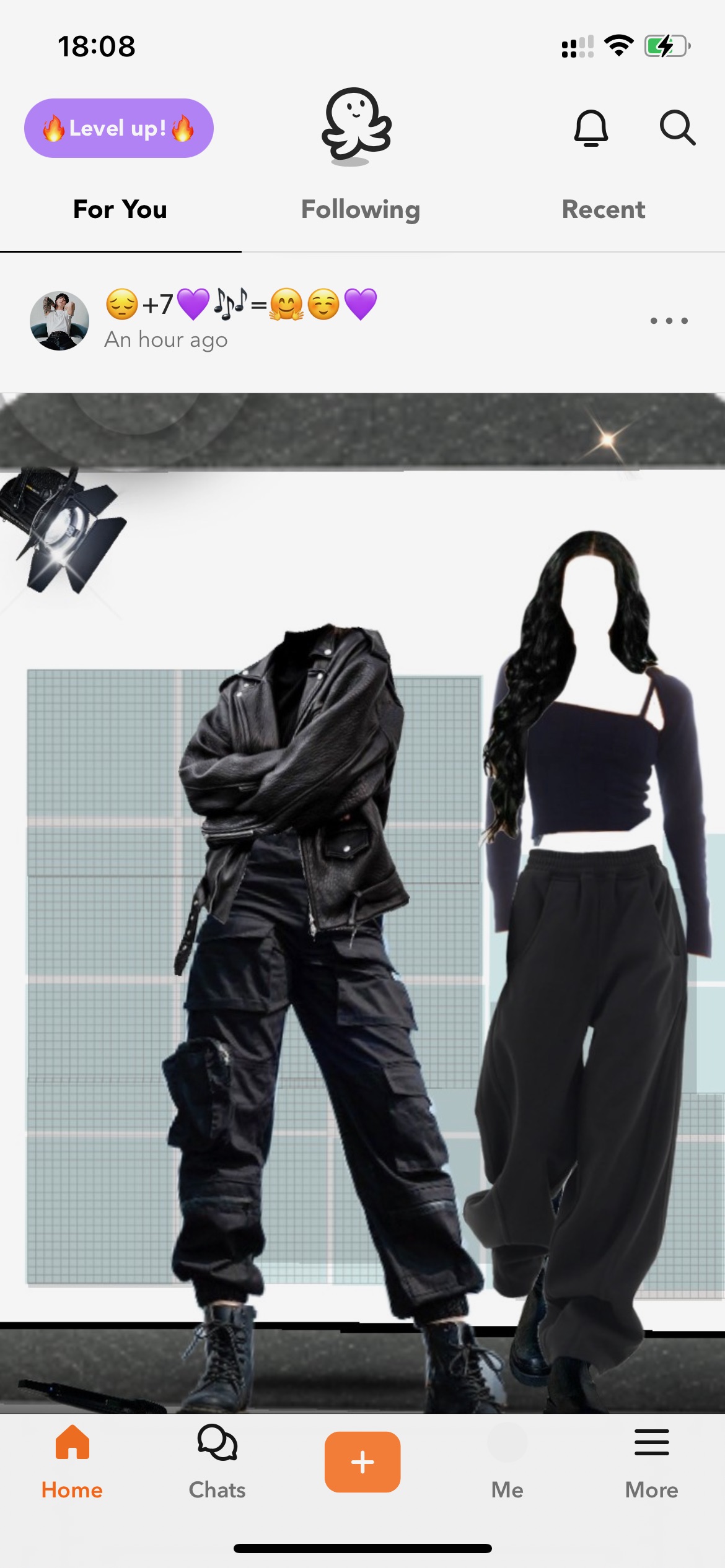 There are also editing tools that allow you to process photos in the style of fashion magazines. This program gives the user access to the latest fashion trends, styling tips, and fashion image ideas.


GetWardrobe outfit planner
GetWardrobe is a mobile app designed to help people organize and manage their closets. With its help, users can easily create and try on a virtual closet, which will make their daily life more comfortable and stylish. Here, you can try the function of creating a virtual closet that includes all the clothing items of the user.
The app provides the ability to take a photo of each item and save it in the database, adding a description, color, sizes, and tags to make it easy to track and find the right item. There is also an option to note in which images and events each item has been used, allowing you to plan new stylish outfits based on previous ones.
The program also provides the user with the ability to create outfit lists for different occasions and circumstances: casual outfits, business meetings, evening outings, etc. Create multiple lists and refer to them at the right time to check their entire closet and purchase only the new required items.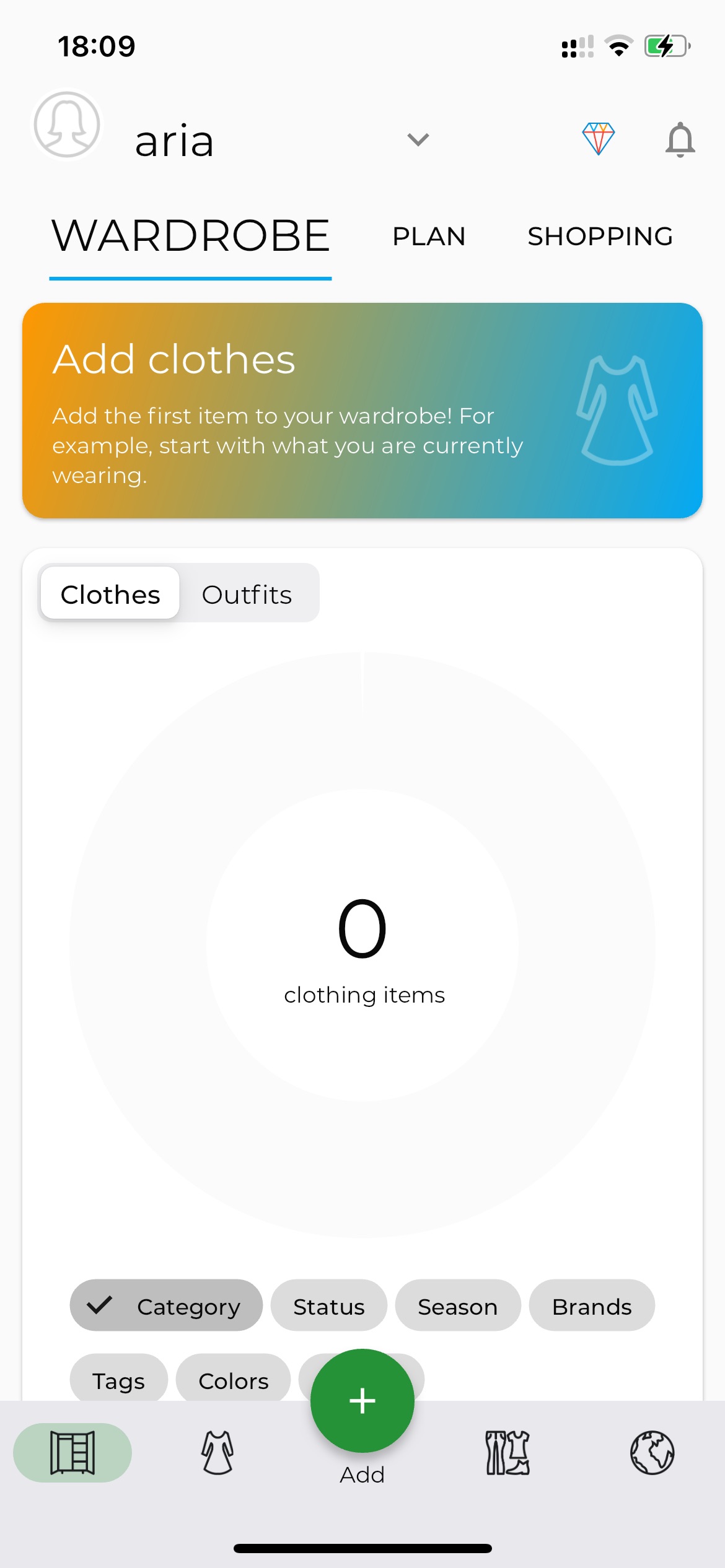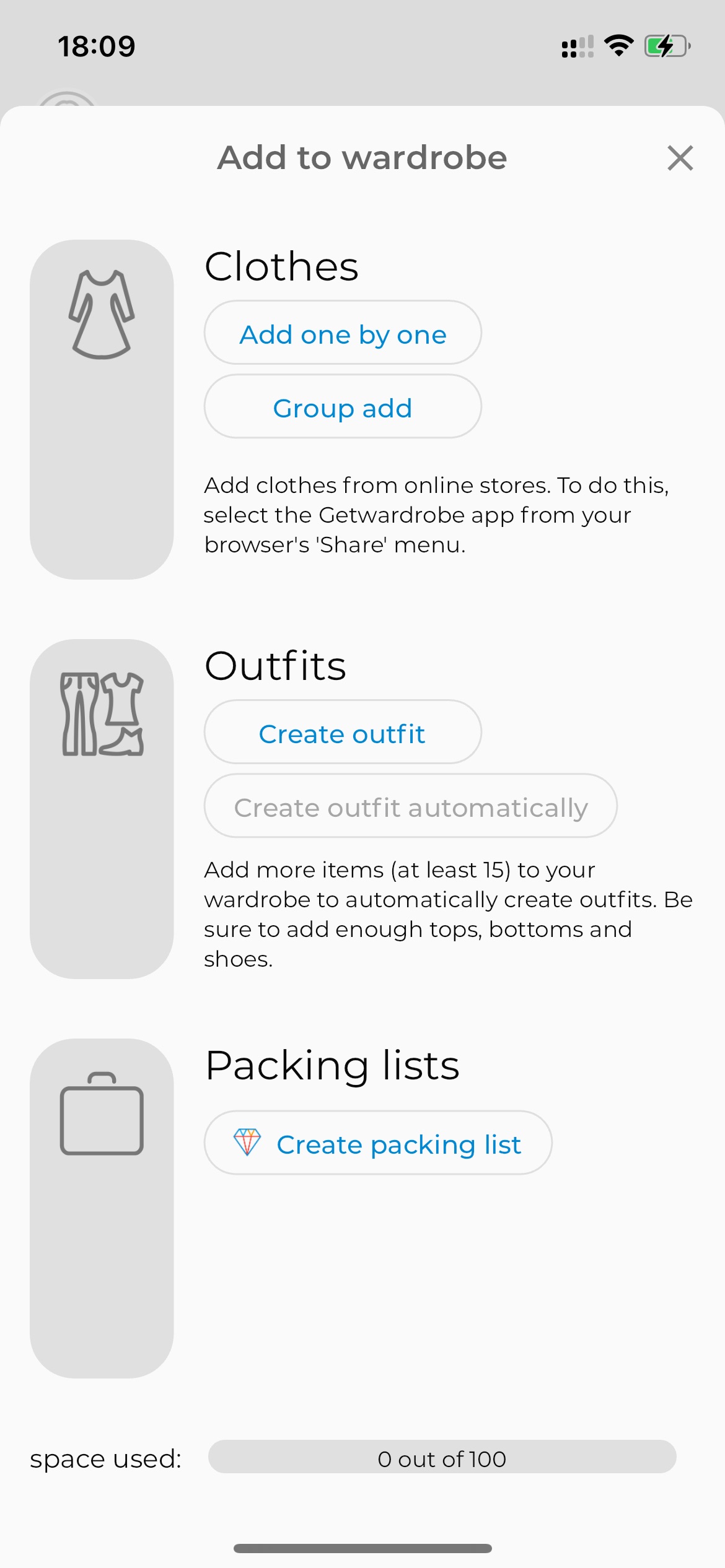 Users can also plan their outfits in advance using the calendar feature in the app. This allows them to combine individual outfits with events, dates, and locations. The calendar can also remind you of important dates and events related to outfit matching.


Pureple Outfit Planner
Pureple Outfit Planner is a closet planning and management app that helps you create stylish and fashionable outfits, saving you time and money when choosing your look.
Right after installation, you can start adding your clothes to the app. It offers several ways to add items to your closet. You can take a photo of your clothes directly in the app, import images from the gallery on your device, or choose the items you want from the app's online assortment.
When your clothes are added to your closet, you can start creating fashionable combinations based on the available items.
The app automatically suggests several combinations based on your clothes and suggested styles. You can also experiment with your own combinations by dragging and dropping items on the app screen and trying different variations to achieve the style you want.
The app offers suggestions on what clothing items you can add to your closet to create more styles and matching combinations. The closet advisor will be based on your clothes and style.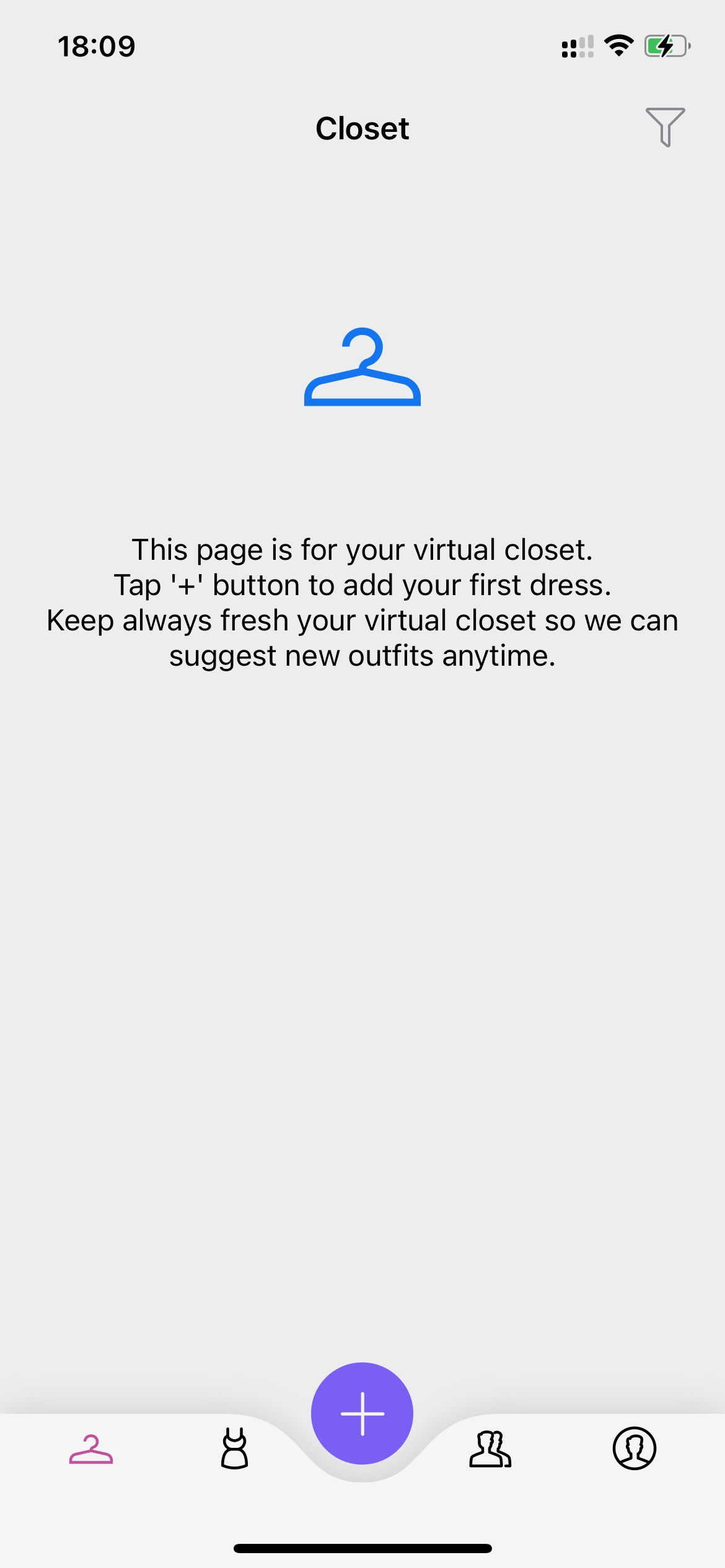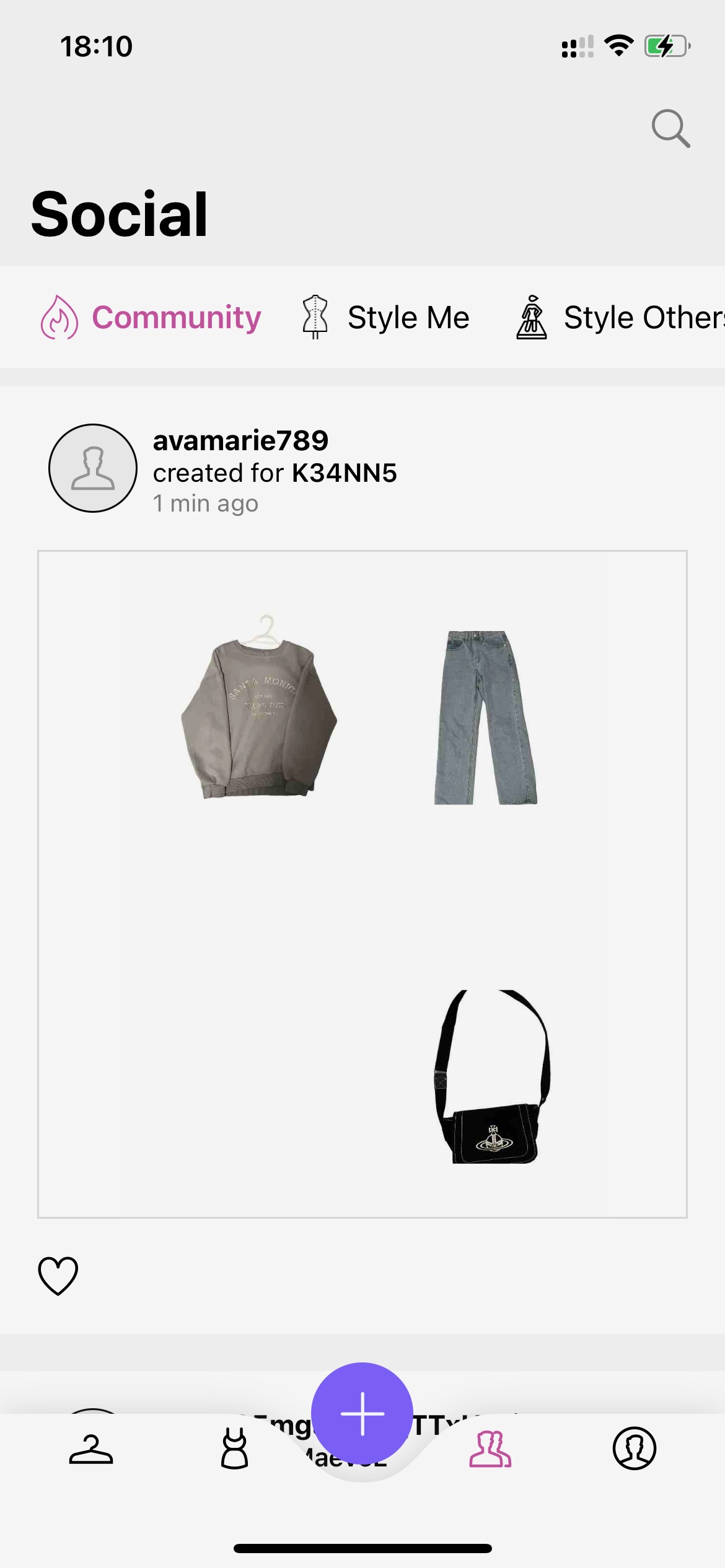 This program also syncs everything in the cloud, so you can maintain your closet and create combinations on one device and use them on another. This is convenient for those who use multiple devices or want to share their closet with friends. With this app, you can create new and interesting looks every day.


Smart Closet
Smart Closet is a modern tool for managing and organizing your closet right on your mobile device. It is designed for those who want to have full control over their closet and easily create stylish and relevant looks every day.
The app allows you to take and upload photos of your clothes, shoes, and accessories. You can create categories to easily classify things and easily find the items you need thanks to a clever organization system.
The program also allows you to create your own sets from the available items in your virtual closet. You can experiment with different combinations, and try on different clothing items and accessories to find the perfect look for any occasion.
You will get original ideas for creating stylish looks. It can put together sets, taking into account your personal clothing collection and the latest fashion trends.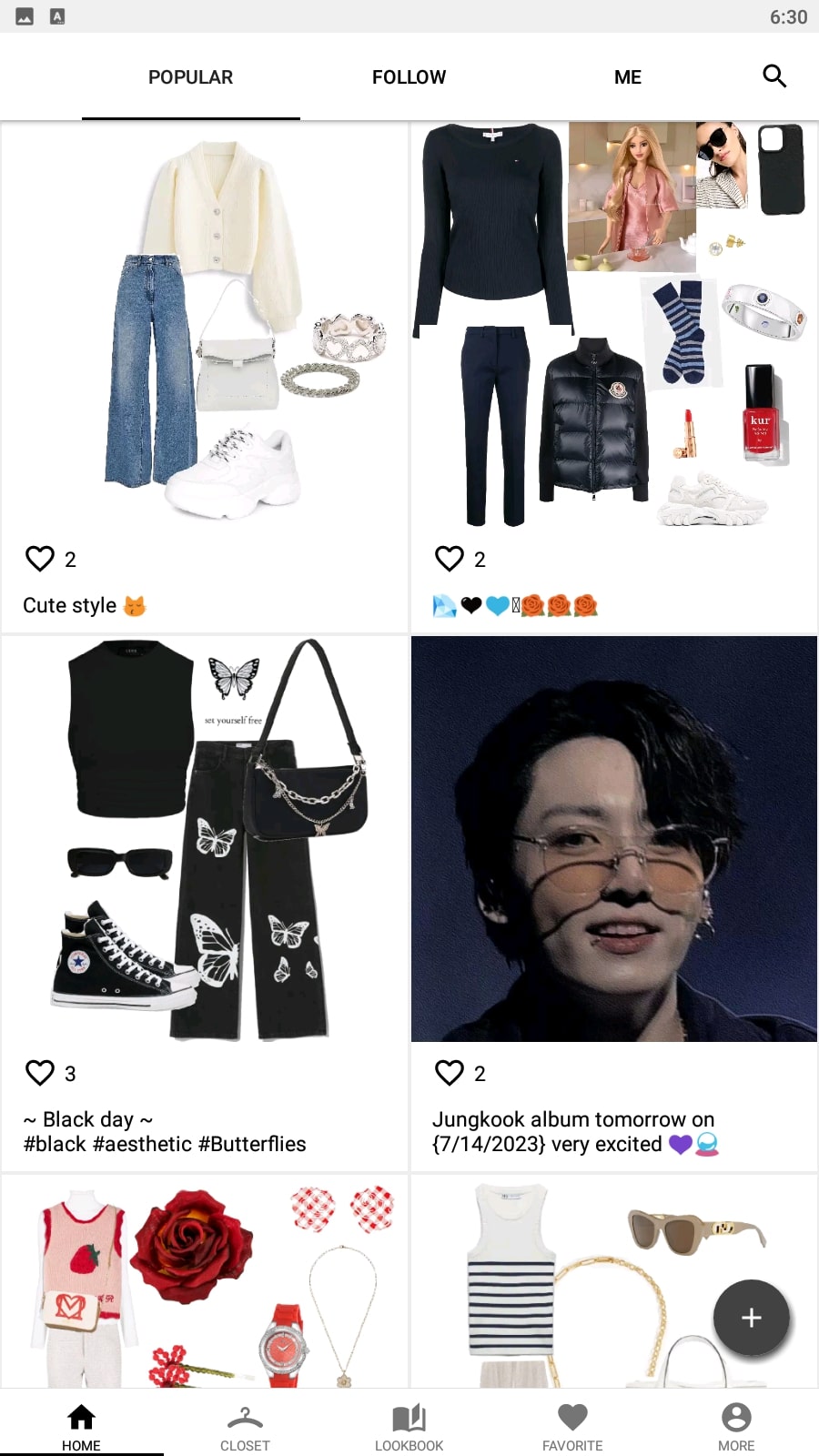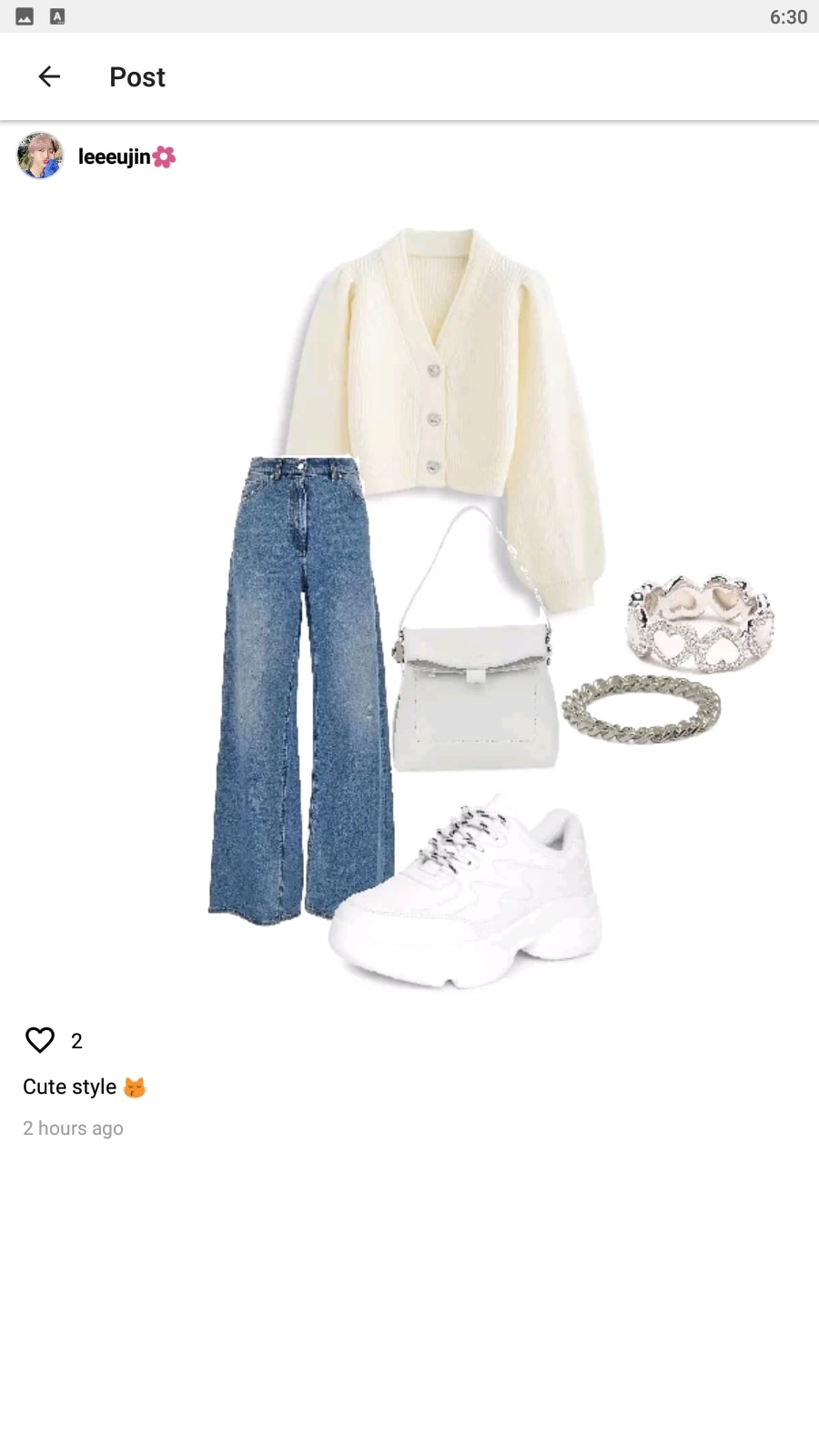 Never again will you have to lose things in your closet. The app allows you to quickly find the items you need using the search function. You can filter your clothes by look, color, size, and other parameters. Save your personal body parameters in the app, which will help you find clothes that fit you perfectly.


You may also like: 11 Best Apps to Find Clothes from Picture (Android & iOS)
FLYP
FLYP is a multifunctional app for creating your own design of things with the help of AI. You will be able to invent and realize all your ideas about creating things and accessories.
Here you will have access to a huge number of functions and tools that you will be able to use in your work. Use a wide range of colors, which will allow you to create the brightest and most unique things. Go through an extensive closet, from which you can choose things to create your own stylish design.
Use a pre-made template that represents premium clothing from any category of things. You will be able to choose hoodies, t-shirts, and other types of clothing to show your imagination and creativity. Launch your personal clothing brand in the app, which you can later share with other people.
Use the blanks from the app to actually sew things, allowing you to then release them in your collection. Sell your creations right from the app.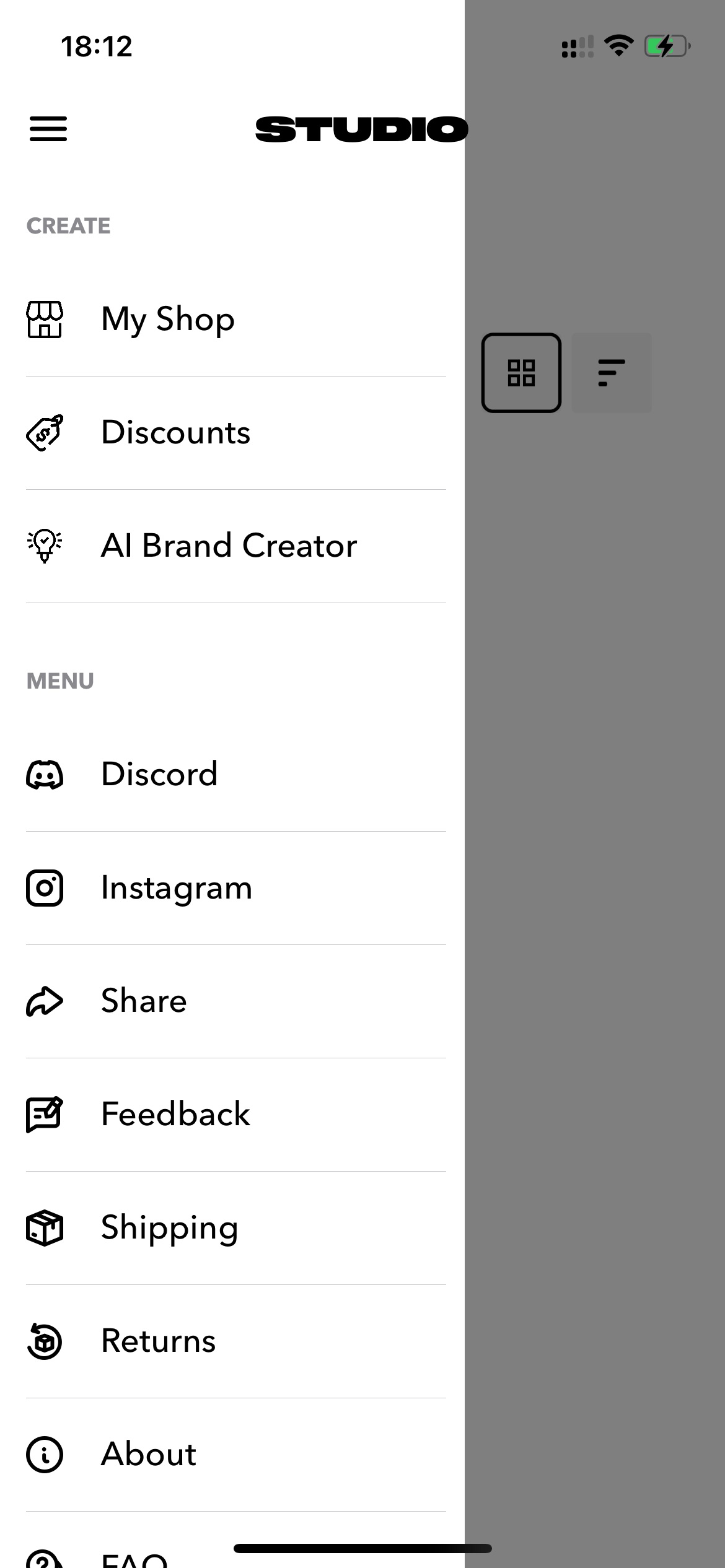 FLYP also allows you to connect with other aspiring designers, learn from them, and even comment on their work. It is free, so you will be able to use it without restrictions for your own pleasure.