Discord – is the most popular gaming chat, where you can not only exchange messages with friends and allies but also talk.
Simple interface, intuitive functionality, and the possibility of long conversations make the application one of the most convenient for constant use. There are 11 Free apps like Discord for Android & iOS if you need another app to talk or chat. Among other things, Discord also has the ability to integrate various bots.
The bots in the application may have completely different themes and functionality. By the way, in each voice or text channel (this is the name of Discord chats), any participant or administrator can connect a certain bot.
The most popular among all such services are music bots, which play music without interrupting your communication. Each participant will hear the bot, even if he himself is talking at the moment or listening to the other person. We have found 7 Free Discord Music Bots for you.
Rythm
If we talk about the most popular music bot among users, it will certainly be Rythm. Here you can play music from different sources in a convenient format without downloading the files themselves.
To play it, you just need to provide a link to the song or use the search. Rythm will show you the first few most popular YouTube results that will appear on your request – you just need to choose what will play in the headphones.
You can form whole playlists that will play out all the way to the end. For some songs, Rythm will even find the text you want to see on request. It is also worth noting a simple list of commands that you can give the bot. The full list, along with a description of the functions, can be found on the bot's official website.
All commands are clear and reasonable – for example, you just need to write !play to start playback. Rythm works with YouTube, Twitch, Sound Cloud, and other services of your choice.
It is also convenient that the bot gives the owners of servers a large selection of settings that you can use on a separate panel.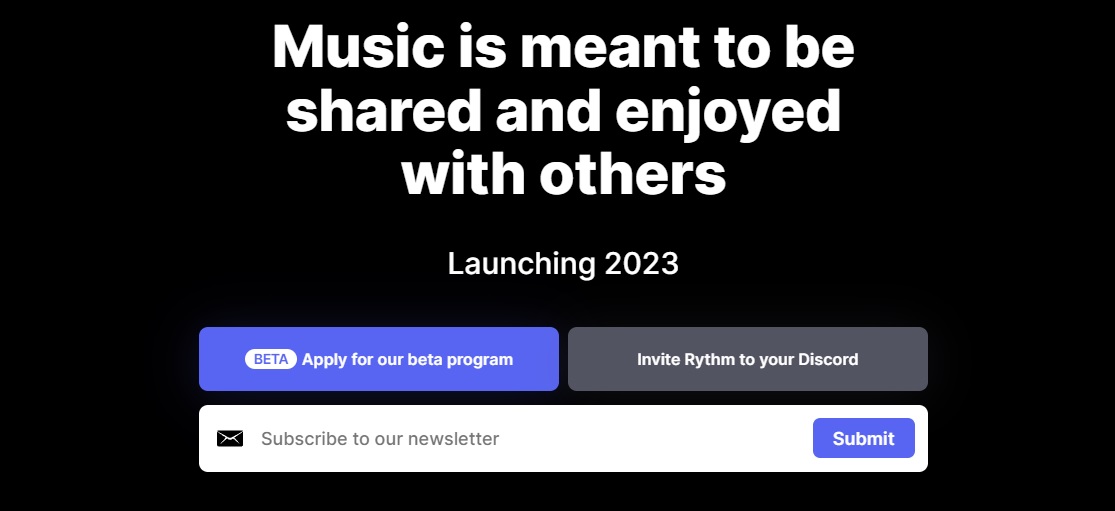 You may also like: 22 Free Radio Apps for Android & iOS
Vexera
Vexera is not just a music bot for Discord. Here you also get a lot of additional options, with which you can add something to your soundtrack. As of 2020, Vexera runs on more than 300 thousand servers, which indicates the undoubted popularity and demand.
It should be noted that sometimes the bot is so overloaded that it can stop broadcasting music or generate errors that can cause your inconvenience.
We have already told you about the additional functionality of Vexera – it is worth considering it in detail. Using a bot, you can control access to other users, as well as ban them or kick them out of the channel. In Vexera you can add your own greeting on startup or add jokes and memes to the general broadcast of sound.
The bot also supports text-to-voice conversion, which can sometimes be fun for all listeners on the server. It should be noted that despite a large number of services for playing music, some of them work only after buying a paid version of Vexera.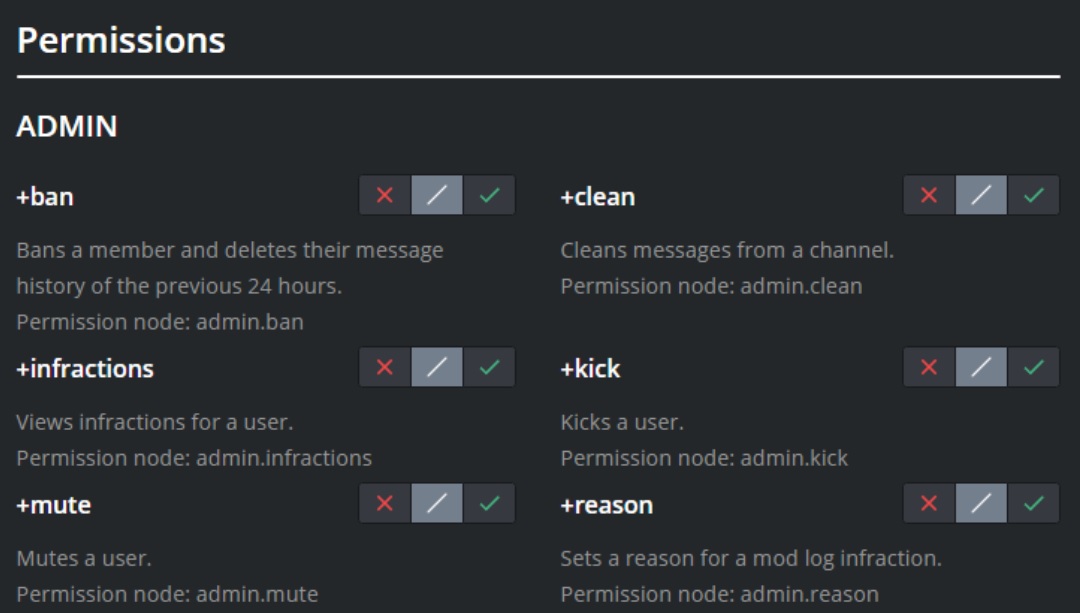 Groovy
As you know, the Spotify service is one of the world's largest providers of music content to users. Groovy is a bot that integrates with Spotify, a feature that most other bots can't offer.
Of course, you can also search for songs and their titles, play something by link, and use other services for listening. Apple Music, YouTube, and other major platforms are supported here.
You can start using Groovy as soon as you add it to your Discord. It's worth noting that you can also add audio effects and customize various playback details: not only the volume but also the bass, vocals, and much more.
The bot has a donation system that allows contributors to get new and expanded features in return for helping developers. For example, 1 premium server costs 40 dollars a year or 4 dollars a month, 3 premium servers will cost already 6 dollars a month. Also, Groovy keeps the order of the songs you want to listen to.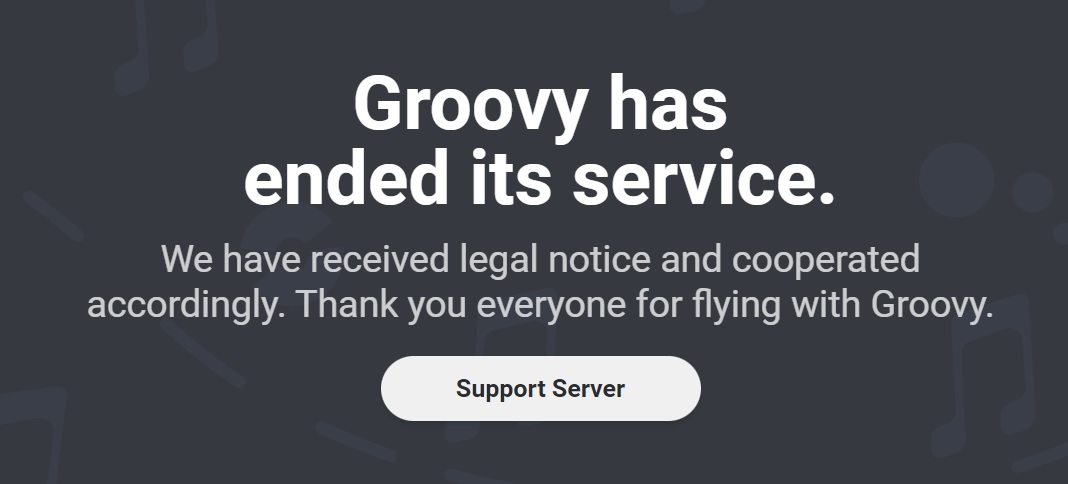 You may also like: 15 Free music streaming apps for Android & iOS
MEE6
If you're looking for a bot with additional moderator features and other user adjustments, then Mee6 may be the best option for you. The developers declare that their bot has the greatest functionality in comparison with other music bots for Discord.
This is really true – especially if you purchased a paid version. For just $100 you get the full functionality forever, without having to update your subscription regularly.
Mee6 allows you to use the moderator role assignment function, as well as auto-moderation. With this feature, the bot will remove all unwanted messages on the server and send warnings to their authors.
The bot also has an option to search the Internet, not only on certain music services. In the premium version, the bot owner can even create new commands for its server, informing other users about it.
There are levels in Mee6 to achieve which the bot sends to the user with your greeting text. In general, this bot is great for large servers in Discord.

FredBoat
FredBoat is another big bot for listening to music. In Discord, it's easy to place it on a server, even a big one, and to listen to music in the background together with your friends.
According to the classics, this bot supports playback of sound from Twitch streams, streaming from YouTube, or listening to direct audio links. It should be noted that you can search on several platforms – Sound Cloud and YouTube.
FredBoat is written in open source, and developers are constantly adding new features or improving existing functionality. Any bug that is detected when using FredBoat is eliminated fairly quickly.
It should be noted that in FredBoat you can build whole playlists and even loop playback of the same track.
There is a paid version of the bot, which offers users more advanced settings. After purchase, for example, you can set a certain playback volume for all users and channel members.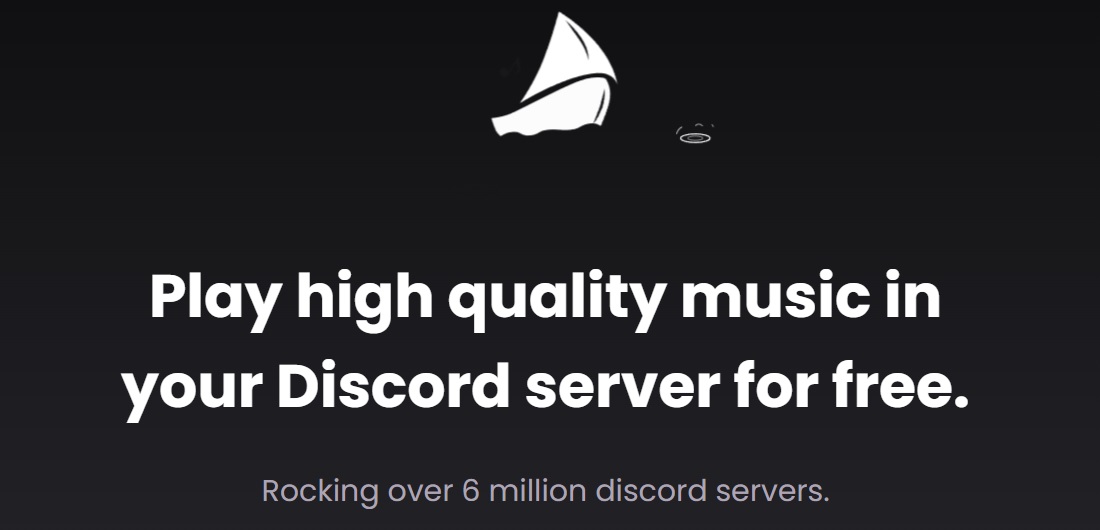 Hydra
Hydra is another good music bot for Discord, which is available for users 24/7. It has nearly no problems or disruptions, providing users with a continuous stream of music.
You can also set the display of the current song to visually see its title. Of course, Hydra allows you to set up a playlist, thereby creating a unique, custom playlist.
Once you connect Hydra to your server, the administration will automatically send you brief information about the functionality. This is the main list of commands that you can use.
Also, if you participate in some surveys, Hydra developers can give you a VIP role for a few days – for example, if you vote for a bot in a competition of such services.
It should be noted that the bot works in several languages and their list is constantly being updated – most of the world languages are currently included. You can play most of the music in Hydra from YouTube, but it is also possible to integrate with other popular services.

You may also like: 8 Best Legal Apps to Watch Anime Online
Kyoko
In order for the server to be constantly active, you need to interest users. You can do this with the Kyoko bot, which has many funny commands. In addition, the bot has many useful features, as well as almost no access problems.
Due to its small load, you will always have access to your favorite music and options. It is worth noting the intuitive control panel of the bot, which can be understood by absolutely anyone.
Kyoko allows you to play music from NicoNico, Twitch, SoundCloud, and other services. You can filter out the songs you want to play while you're working. Kyoko also has an interesting karaoke mode, due to this mode a lot of users prefer this bot.
You can moderate your server and Kyoko will be able to block spam messages from the chat. The bot can edit some messages or send notifications to the authors, which will be useful for large channels.
We can say that Kyoko is one of the funniest and most convenient music bots, which does not have a huge user load and is always available.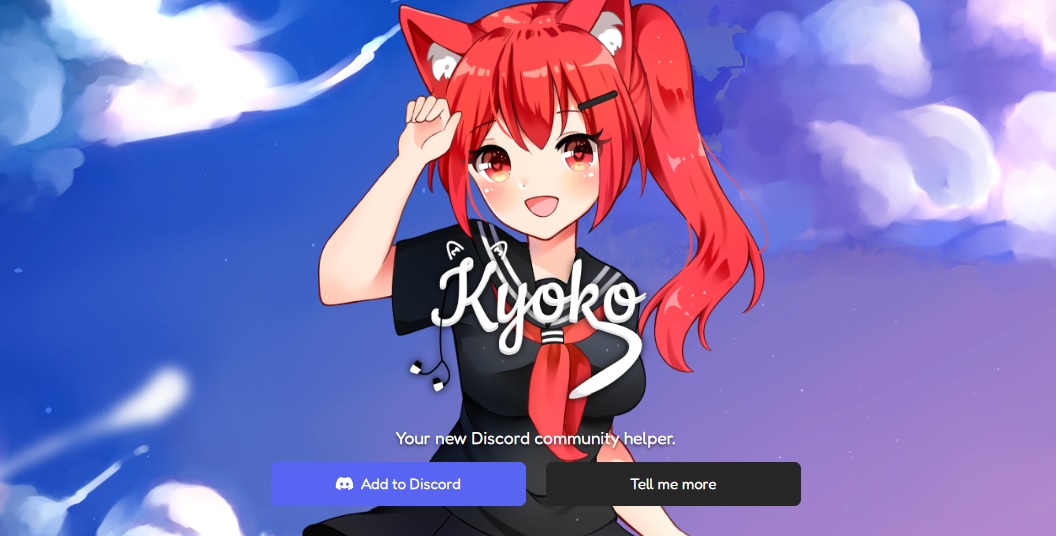 Some might say that voice chats are not designed for listening to music. It really is, but during the long game, you won't be able to talk to your allies all the time. In any case, you will need to interrupt or be silent in order to focus on the gameplay.
The bot will also help to take this kind of rest, and you will listen to the same nice music as the whole company. Plus, music bots can play some funny songs and songs that will later become a meme in your company.
Moreover, none of the services in any way affect your communication or the speed of sending messages. We hope, that our selection has helped you. Enjoy the game, chatting, and music in Discord!