If you want to be a good parent, you need to do everything to develop your kid's talents. It is widely known that the best age for practicing maths, learning about the basics of technology, engineering, and science.
If your child lacks any of the listed skills, he or she is highly likely to have difficulties at school. This is why you need to think about the development of your kid's intelligence.
By the way, another cool way to enhance your kid's logical thinking and problem-solving is coding. We have also made an article about it.
STEM apps can be perfect for reaching this aim. STEM stands for science, technology, engineering, and math. Even though it sounds very complicated, these skills are required for the good development of any child. The earlier it is learned, the better.
Here is the list of the best apps in this category. Some of them are available for Android and iOS. All the apps are free.
Star Walk Kids: Astronomy Game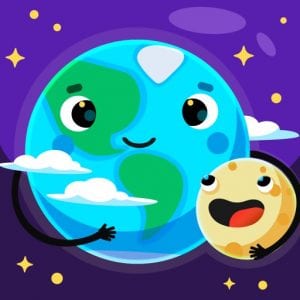 This beautiful game will easily teach your kids all the basics about astronomy. The way it teaches is unique, as Star Walk will make the educational process simple, just like a game.
This is a must if your child is about to go to school. This well-crafted app will teach a lot about stars, planets, and solar systems.
It can boast off the child-friendly interface and cartoon-like graphics, which makes it a great educational and entertainment tool for your kids.
Star Walk was created by the people who know everything about children – their parents. They are perfectly aware of the kids' preferences and interests. Maybe this is why the app is so popular today.
The app is aimed not only at giving information, but it also stimulates logical thinking, which is a vital skill. So your kids will know and understand astronomy.
Star Walk Kids is available in Google Play and App Store.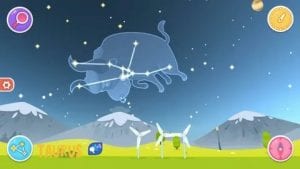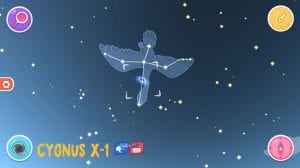 You may also like: 14 Best multiplication apps for kids (Android & iOS)
Prodigy Math Game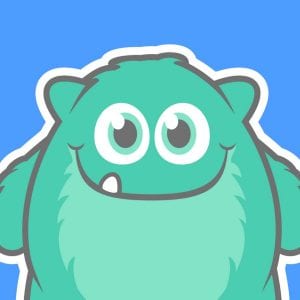 This is an amazing math game for the children aged 6-12. A great number of characters, battles, and levels are combined with math. This will make the process of education interesting and funny. What is more, your child will not only know math, engineering, and astronomy, but he will also like it.
Prodigy Math Game is a safe space for your kids. You don't have to worry about the security of your data, because the app has iKeepSafe FERPA Certification and iKeepSafe COPPA Safe Harbor Certification.
This game is free, but you need to create an account, using prodigygame.com. Visit this site to give it basic information about your kid and subscribe to enjoy all the app's functions for free.
Then you will get access to a huge number of functions:
 You can control and see which math topic your child is working on. You will see the progress and analyze it to help your kid study better.
 Set specific goals and rewards for achieving them to motivate your child.
 Monitor progress, studying graphs that show the spheres you child is successful in and the topics he or she struggles with.
With this app, you can turn game-time into education-time. Your child is entertained and educated. Isn't it great?
Download Prodigy Math Game now to start your kid's math journey and help him succeed at school. The app is available for all Android gadgets, iPhones, and iPads.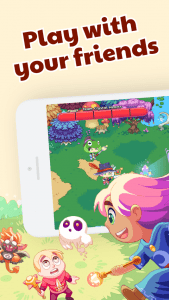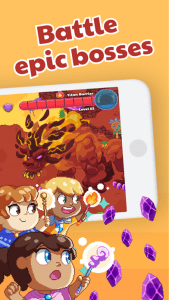 Solar Walk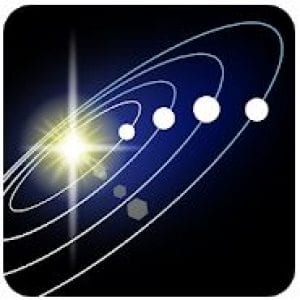 This app was created to give children a basic vision of the Solar System. It teaches about planets, stars, and the galaxy. Still, the way it gives information is very simple, so that everybody can understand.
Imagine that your child is an explorer. He will see the full model of the Universe we live in. This is a perfect opportunity to prepare for school and broaden the horizons of your child's intelligence.
But what is Solar Walk? How does it work exactly?
This is a 3D model of the space. It consists of seemingly limitless mini-models of planets and stars. The app is packed with information about every single piece of the universe. Your child will "walk" through space and explore every planet step by step.
Observe the Milky Way Galaxy for free, using your smartphone or galaxy. Still, this is not about education only. Try Solar Walk and see how relaxing it is!
You can also study the Earth's cycles, moon phases, and many other thrilling things about our planet and the space around it.
There are two modes that will help you observe the universe: orrery and true-to-scale. Make sure you try them all.
And all these functions are available for free. The only thing you need to do is to download Solar Walk and enjoy your fascinating space journey!
However, there are some in-app purchases, such as zodiac constellations and many other great things. If you want this, buy the purchases for 4.99$.
Solar Walk is a widely recognized and respected educational tool. It is rated 4.5 out of 5 in App store and 4.2 in Google Play Market. This is a very high rank in this category.
The app is available for Android as well as iOS users.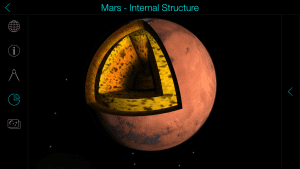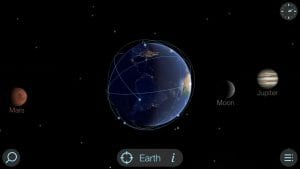 Math vs Zombies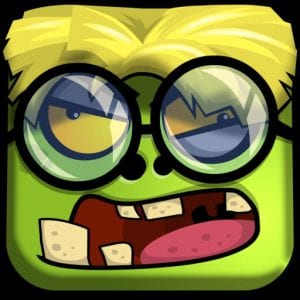 You have probably heard about Plants vs Zombies. This game used to be very popular a few years ago. But now there is another game of this type – Math vs Zombies.
The principles of the game are the same – you need to protect your house from zombies. However, in this case, your child will use math and physics instead of plants. The fight should be epic!
This game has gained amazingly big popularity – today there are more than 1 million players. If you want to join them, download Math vs Zombies now.
This game will be perfect for kids aged 5-8. They can practice counting, addition, subtraction, multiplication, division, and many other core math skills, which is great for school.
There are 21 thrilling levels, which will make math big fun.
Math vs Zombies is free in Google Play. In App Store, it costs 4.99$.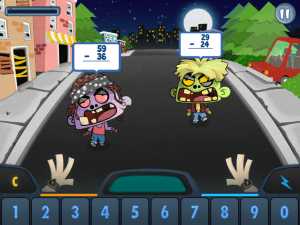 Check another article in this category: 9 Free typing apps for kids (Android & iOS)
IXL Math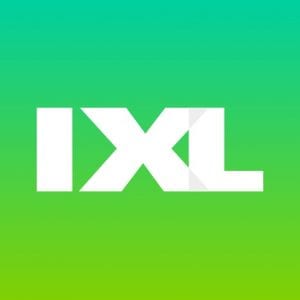 This is a very nice app for personalized learning. Create your schedule to achieve your own goals. Your child will appreciate this!
This is one of the best STEM apps, but it is mainly aimed at math and physics. IXL Math is best for children aged 7-13. There are more than 100 levels, which are divided into categories. Choose the right difficulty and start learning.
IXL Math is great for practicing counting skills. You can set a timer to track your progress.
It has a very friendly and easy-to-use interface so that your kid will easily understand any single topic.
This app is extremely popular all around the world. Today it is used by 9 million kids and their parents.
The only downside of this app is that it's available for Android users only.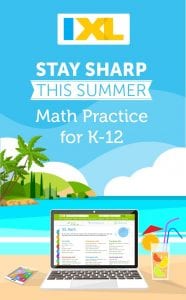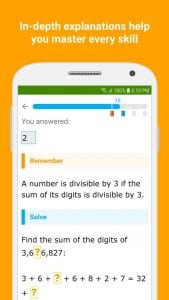 NOVA Elements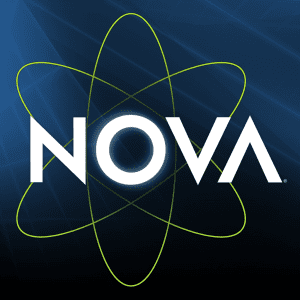 Is your child interested in physics and chemistry? Do you want him or her to like it? If yes, NOVA Elements is a must!
What can NOVA Elements teach your child? First of all, it will give your kids the most basic vision of the periodic table. It will explain why it is shaped this way and how to use it at school.
Secondly, NOVA Elements will give a child information about each element, so that the basics of chemistry will be clear and interesting.
Nova can track your progress at learning and analyze your failures, allowing you to understand, which topics need to be worked on. This is perfect for the kids who want to achieve a specific result or break their records, enhancing their intelligence every day.
Explore the periodic table, using special interactive mode. Click on the elements to read a brief description and get basic information about it.
NOVA Elements is free of charge. Just download the app and enjoy its functions with your kid. You don't even need to create an account or use any type of subscription.
The app is available for iPhone and iPad.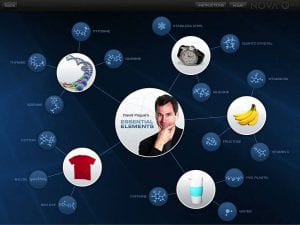 Play and Learn Science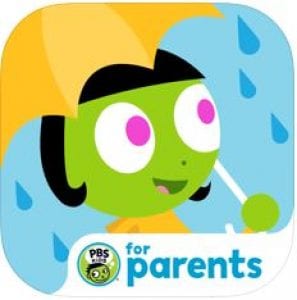 This app is packed with a great number of educational games. All of the are aimed at practicing counting skills, learning the basics of chemistry, discovering various laws of nature, and astronomy.
There are 15 different games connected to scientific topics. The child will easily learn core science laws thanks to the simple interface and cartoon-like graphics.
There is a good reward system so that your child will be motivated enough to study hard. There are special drawing tools, which will be available when the tasks are done.
This is not an educational tool only, but a thrilling and exciting game that will keep your child entertained and interested in science. Who knows, maybe this game will inspire your kid to become a real scientist?
There are two languages available – Spanish and English.
Play and Learn Science is free. You don't need to do anything except the download from App Store. Enjoy its functions on your iPhone or iPad. Learn the science via fun games and share your progress with others on Facebook or Instagram!
The app is rated 4.1 in App Store. It gets more and more positive feedback every day.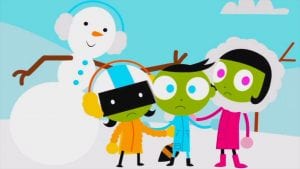 Monster Math: Kids Fun Games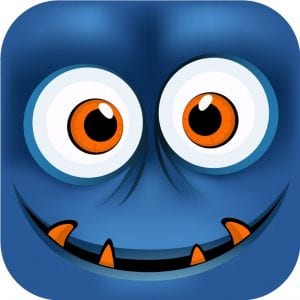 This is one of the best games for kids aged 9-14. The process of education is combined with nice games so that your child will not be bored.
In Monster Math your child will practice physics and math for 1st and 2nd grades at school. One of the key features is a huge number of levels and practices, so that your child can train himself until the skill is perfect.
There are many useful functions, such as flashcards, interesting quizzes, and games.
The app has adaptive gameplay so that you get a personalized educational tool. Don't worry, the game will analyze your child's preferences and learning abilities. You will not have to deal with settings and customize the app for yourself.
There is a multiplayer mode, where you can play with your friends and break their records. This will motivate your child to study better and compete again and again.
Another nice feature is the skill filter. If you want your kid to practice something specific, try this mode and train your child. For example, if your child struggles with multiplication, choose this type of tasks, and practice them until the skill is great.
Monster Math is free with ads. However, there are no ads that are not connected to the topic of the app.
The app is free. Still, there is a possibility to get a special subscription, which will provide you with additional functions. There are two types of subscription:
 Expert (it costs 17.99$ per year)
 Genius (it costs 29.99& per year)
You can get Monster Math in App Store.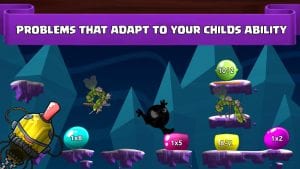 NASA Visualizer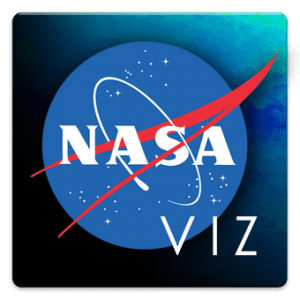 If you want your child to broaden his intellectual horizons, NASA visualizer is the best solution for reaching this goal. This app will allow your kid to explore the galaxy we live in.
NASA research spacecraft will be your best educational tool. Travel to places that you have never seen before and explore the stars you can hardly see from the Earth.
This is the best 3D model of the galaxy. It is packed with cutting-edge technologies. Click on the planet to see the information about it. Zoom and study all the corners of the universe!
You can be sure that your child will know thousands of interesting facts about astronomy.
This is one of the most true-to-life apps thanks to its top-notch graphics and smart interface that can analyze your preferences.
This app is rated 4.3 out of 5 and gets positive feedback from thousands of happy parents and their kids.
NASA visualizer is available in Google Play.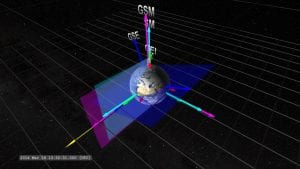 Mathspace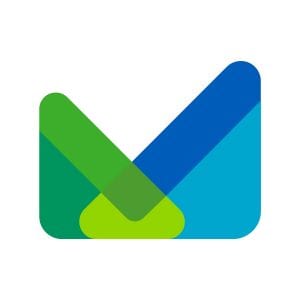 That's a great educational tool for the whole family. Mathspace is a game and a textbook at the same time. Study the rules of maths and practice them at once during an exciting game.
Still, it's not just a STEM game only. If you want to work seriously in a school-like style. You can also do it. Mathspace allows you and your kids to solve real problems.
When the problem is solved, fill in space "solution" and then check it to know whether it's the right one or not. You can correct or change the solution if it was wrong.
To enjoy all the functions, you need at least Android 7.0. Mathspace is available in Google Play for free.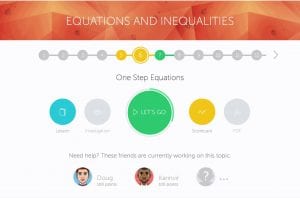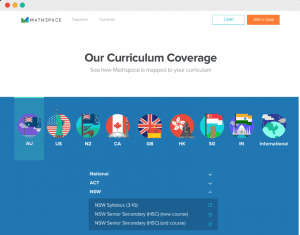 Hopscotch: coding for kids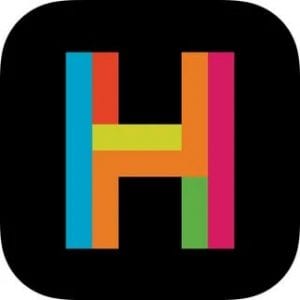 We all know that programming helps to develop logical thinking and problem-solving. These skills are vital for a child who is going to school.
Hopscotch is a great tool for learning the basics of coding. It is made in a very smart way, but at the same time it's quite down-to-earth, so you can be sure your child won't miss anything.
The app is a great instrument to express all the designing potential of your child. Giving him the freedom to create anything, it has become the best coding app.
Hopscotch is unique because it was created for children, meaning it can teach a person with zero programming background.
The app is free with ads, but they don't interrupt the game, appearing only when the mode is being changed.
This app is appreciated by children, their parents, and teachers. It is named the best educational app in the App Store.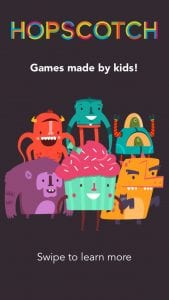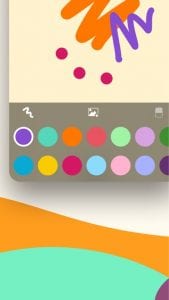 You can also check: 12 Best sight words app for Android & iOS